Everything you need to know for your trip to blue lagoon Iceland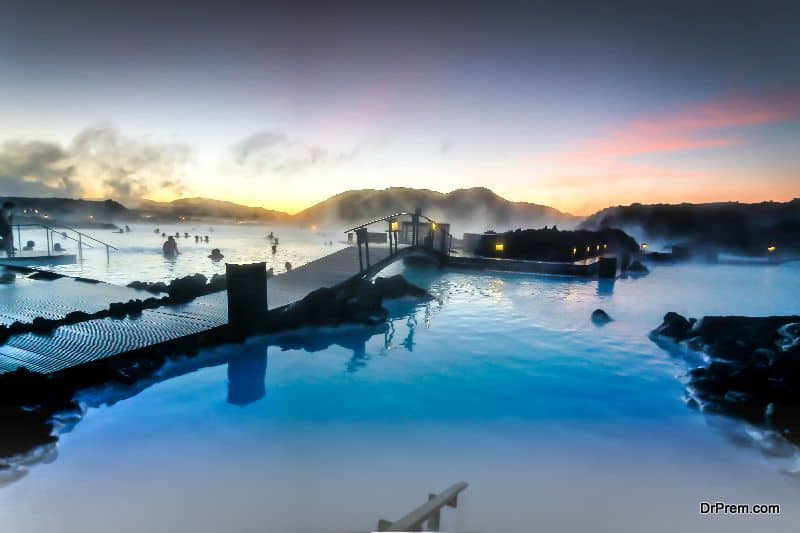 For avid spa-seekers, the Blue Lagoon geothermal spa located in Reykjavik peninsula of Iceland would be the ultimate destination. The temperature of the milky blue lagoon water hovers around 37-40 degree Celsius round the year.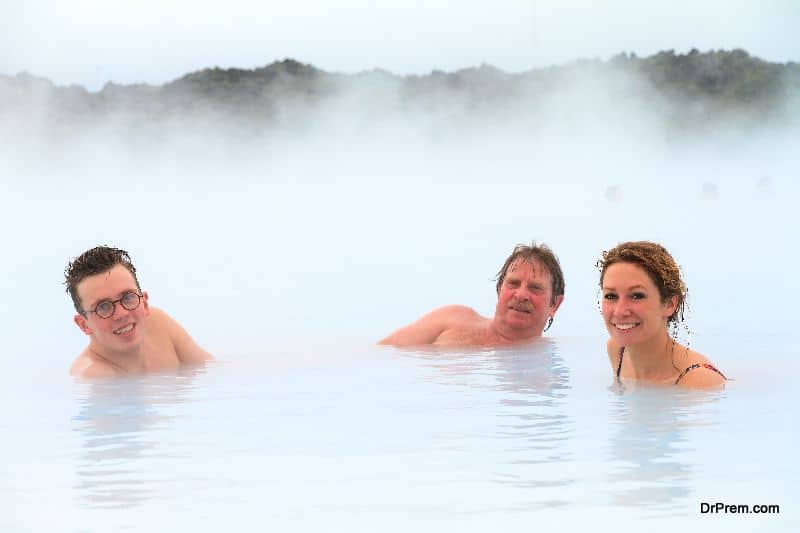 Three active ingredients silica, algae, and minerals present in water are highly beneficial for skin ailments. Even if the air is bone-chillingly cold, wading through the warm water is no doubt a wonderful experience.
This amazing lagoon got created accidentally as a byproduct of the drilling activity of the Svartsengi power plant. Since then, this lagoon with excellent healing properties of skin diseases has been drawing swarms of travelers.
Check out the following informative tips before you take a plunge into this great spa pool:
Reaching there:
It is a 20-minute car drive from Keflavik Airport or a 50-minute car drive from Reykjavik city. Hiring a taxi from the airport would be highly expensive. Renting a car or purchasing a transfer from local touring companies would be quite cost-saving.
Prebooking is required: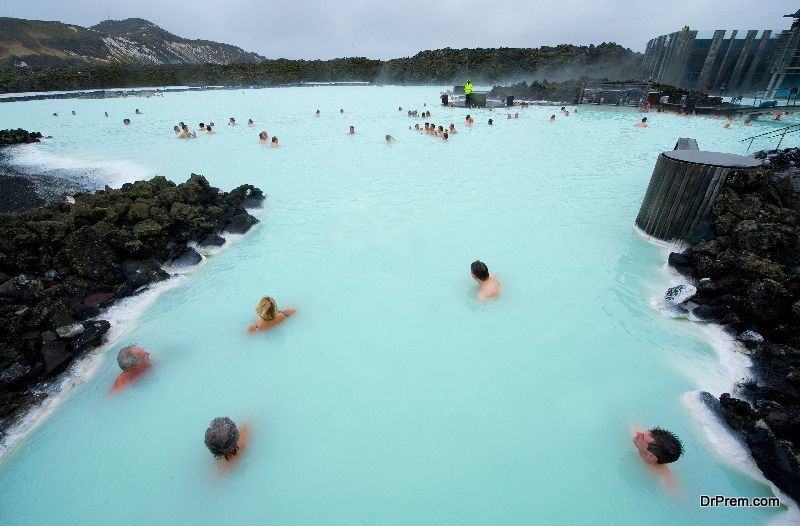 Pre-booking is essential especially in the peak summer months (1st June to 31st August) where you need to book entrance tickets few months in advance. These can be booked through Blue Lagoon website.
Cost:
Visiting Blue Lagoon can be highly expensive if there is no prior planning. Every package price is listed in Euros. If you are using dollars or pounds, do your conversion calculations carefully. The entrance fee is quite steep but dynamic. It varies according to the popularity of time slots or the advance period of booking.
The price range varies from $50 to $550 depending on the type of entrance tickets. There are 4 types of entrance tickets available, out of which, the Standard Ticket costing $50 is recommended.
Few cost saving tips: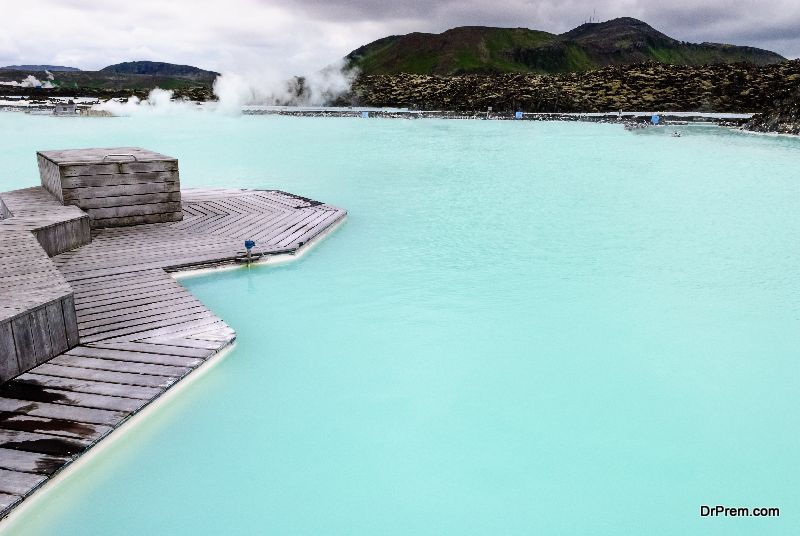 There are ways of cost saving by which you can make the best of your Blue Lagoon experience:
Avail the silica mud masks free of cost.
Carry your own towel, bathrobes, and slippers so that you need not spend extra on renting those.
Drink tap water in Iceland which is clean and hygienic. Avoid purchasing costly bottled waters.
Enjoy a large draft beer or smoothies sold at the swim-up bar at a surprisingly low price of $7-$10.
Before getting into the lagoon pool:
Lockers are available to store your belongings in a standard sized backpack. If you need to store your luggage, you need to reach out to the luggage storage office.
Line up in the queue. The waiting time would be longer if you have booked a prime slot. Show the pre-booking voucher while entering and get a rubber bracelet which would be your sort of identity as long as you are in the lagoon enclosure. This bracelet will help you in operating the locker and purchase items from the bar.
Carry 2 standard sized towels which you can store in locker slots. Shoes can be placed in definite show racks. Chances of mix-ups and losing things are less; thanks to the efficient logistics management system.
Have a shower before getting into the lagoon. Shower stalls with opaque glass doors would help in maintaining your privacy but open shower stalls are more in number.
Shampoo, conditioners, body cleansers and lotions are available for use.
After the shower, dry yourself, wear your bathing suit and move to the communal relaxation area if you need to wait for your friends or group members.
In the pool: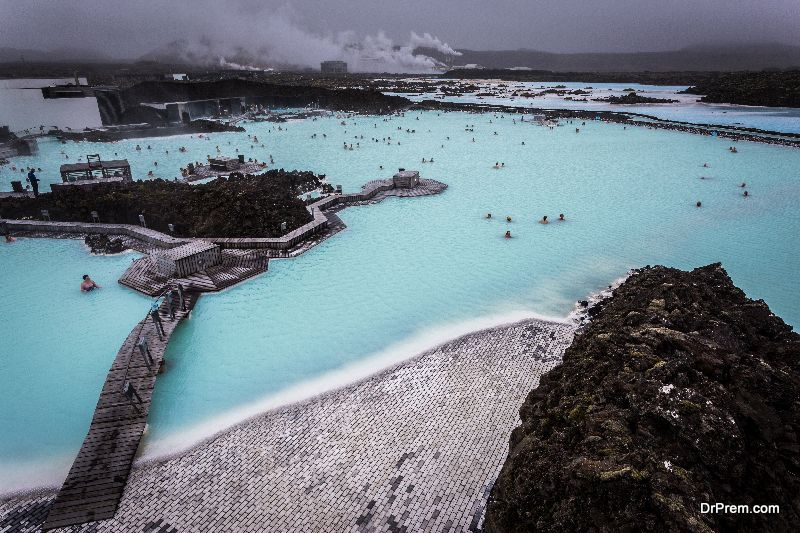 You can wander around the pool freely. The maximum depth of the pool is 5 feet. So there is hardly a chance of drowning.
The water temperature is perfect to keep you warm even in severe cold. If you feel hot, you can relax in one of the saunas and steam rooms. 
Try the free silica mask:
This is one of the prime attractions in this lagoon. For the algae mask, you need to pay for it and can do that instantly by recharging your bracelet. Keep the mask for 10 minutes and it should not get into your eyes.
Taking care of your hair: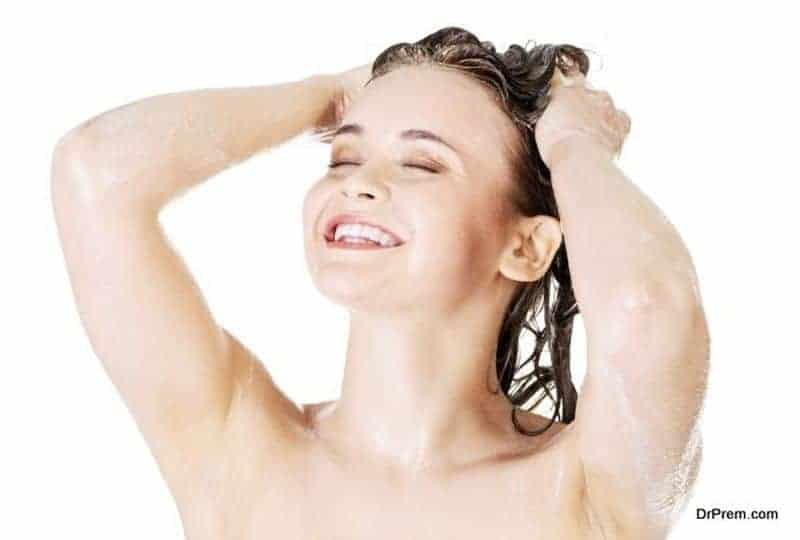 Lather your hair with enough conditioner while having a shower prior to entering a lagoon.
Tie up your hair in a bun or wear a swim cap.
To get rid of the mineral build-up, use a clarifying shampoo for 2-3 showers and shift to the regular shampoo.
Choose a moisturizing conditioner instead of a protein-rich
So this covers almost everything. Plan your Iceland trip and avail the world's unique spa experience in Blue Lagoon.