A ski trip with the family is a lot of fun. Most of the time, we plan the ski trip during the winters; however, there are some places where you have snow all year round.  It is a lot of fun gliding down the mountain and enjoying the scenic beauty that lies in front of you. You can opt for family ski holidays in various parts of the world. If this is your first ski trip, then this guide will provide you all the information you need to help you plan your ski holiday accordingly.
Do your research well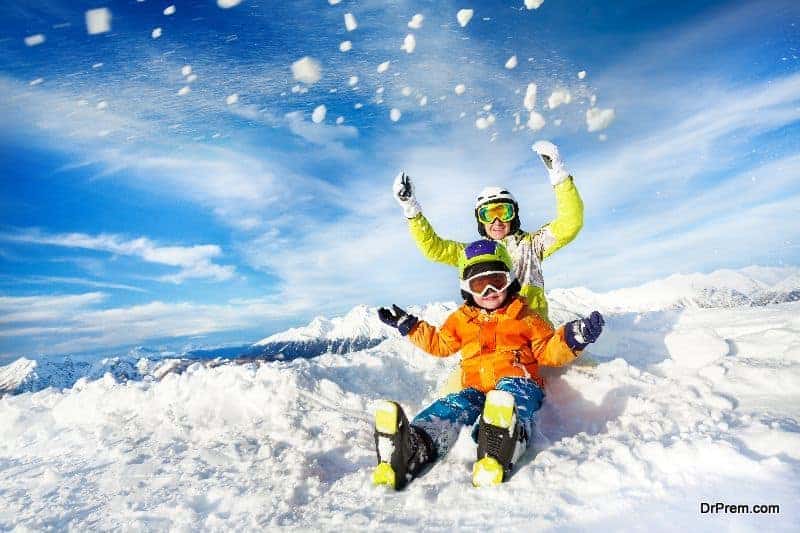 Your groundwork is very important; and, when you are planning a holiday, you need to make all the arrangements on this whole foundation. Check out the different resorts and accommodations available. If it is peak season, it is advisable to check the availability of the rooms well in advance. You can get information like the places you may want to visit, and the kinds of things or activities you can do. Tourist attractions and local beauty spots should always be there on your list. The more you research and obtain information, the better your vacation will be.
Look out for peak and off-season deals
Some deals and discounts are offered depending on the time of the year you are planning your vacation. If it is during the peak season, the rates are generally high; but you can save a good amount if you get a good deal. However, during the off-season, you can strike an extremely good deal since not only the rates for the accommodation are less, but you can further reduce the expenses with the off-season deals or discounts. Compare the off-season and peak season deals and choose accordingly. Sometimes travelling during off-season is a better choice.
Check the different facilities and services that come along with your booking
If you choose a package deal, you would find various things already included along with your accommodation. For example, you may get ski passes. These passes give you a true value for your money since they come with different offers and benefits. You can also find out some local tour packages that you can add to your present package deal.
Keep a watch on the weather
As much as it is important for you to save money, you need to be prepared for certain other factors that are usually beyond your control. Keep an eye on the weather conditions so that you will know when you can go out to ski. This will also help you to understand how much winter clothes you would need to carry. Keeping a track on the weather will also give you a good insight about what you can expect. For example, you will know if there might be a snowstorm heading your way or if there is a possibility of snowfall. In case there are predictions of any kind of danger, you will at least be notified well in advance even in the scariest of ski slopes.
Deciding what all activities, you want to do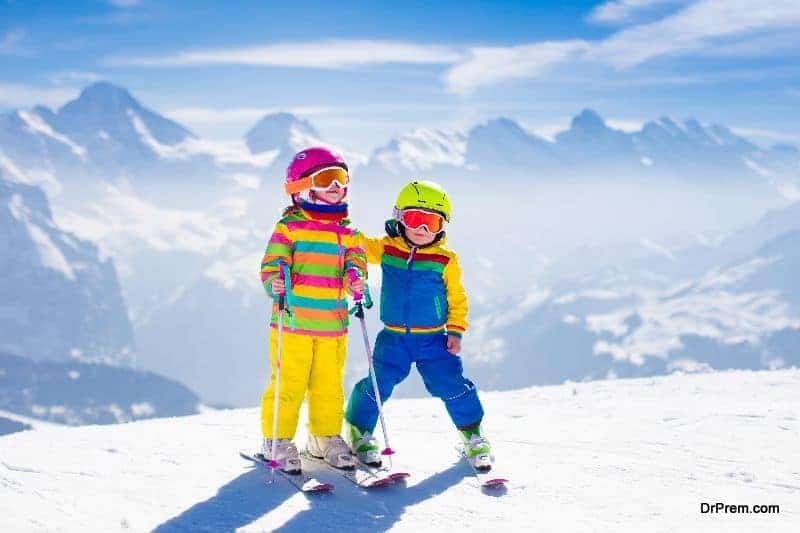 Apart from skiing, a family ski holiday package also offers different kinds of winter based activities. For example, you may be entitled to get the benefit of riding on a snow mobile. Similarly, the resort where you are planning to stay may also have various other activities like a music night, a winter fest etc. Keep an eye on all these different activities to ensure that your family vacation turns our to be as enjoyable as possible.
Get all the things that you need on your ski holidays
Given the fact that you are planning ski holidays, it is very important that you should have all the necessary things you would need. You can also consider keeping a few extra necessities just in case of an emergency. Do not forget to get you and your family the right sized ski suits. You may get them on rent at the ski resort. Renting is a great option especially if it's your first ski holiday; buying the whole family the full outfits in one go could be quite expensive.
Do not waste money on equipment
Since this is your first time on a ski trip, it would be advisable not to buy Ski's/Snowboard of your own. Instead, you can rent them at the resort. Until you get the hang of it, renting them out would be the best option. If you plan to have more ski holidays in the future, you could consider buying equipment later on.
Get your discount tickets for using the lift
Since you are going to go for a ski trip, you may be required to use the lift to go to the starting point. Generally, these lifts can be very expensive; so, it's worth keeping an eye out for any discounts or alternatively, speak to your holiday booking company about pre-purchasing any required passes.
Budget yourself accordingly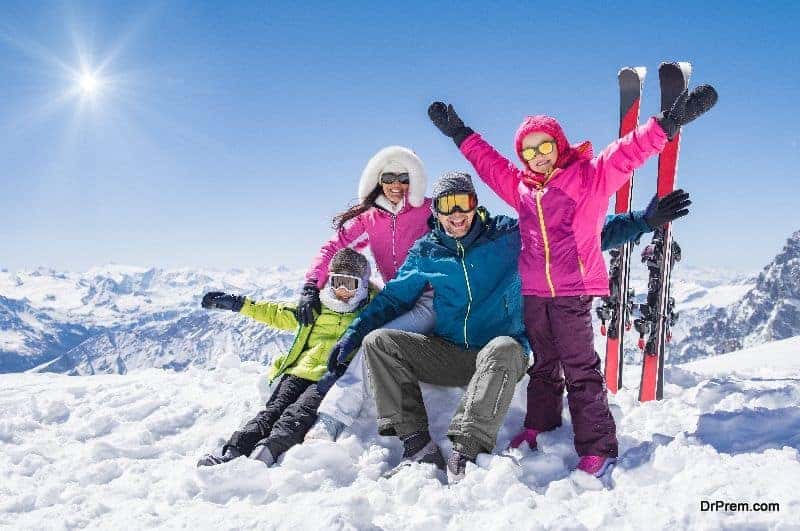 Budgeting is a very important aspect to consider for someone looking for the best budget ski holidays. Make sure that you keep in mind all expenses you may incur. While your accommodation may be already covered with your package deal, other things to consider might be your travel, food, shopping and emergency funds as well. Although you can use your credit or debit card, it is advisable to keep some reserve funds in the form of cash at all times. Even give your kids a little money to keep with themselves just in case.
Sign up for ski classes
For first timers, taking a few ski lessons will be very helpful. Sometimes, you may have to pay for the lessons, while at times it's included. It's a good idea to sign up for these classes if you are first time skiers or just a little rusty. Through these lessons, you will get to know all you need to ski and handle various situations while on the slopes.
Enjoy it as much as you can
Family ski holidays are definitely a lot of fun, as you and your family can all enjoy together. Without a doubt, you should opt to go for a sightseeing tour or any other such guided tour that may be available close by. There are always plenty of children's activities also, if you need a day's rest from the slopes. Get it booked, you won't regret it.
Article Submitted By Community Writer