Wellness and healthy life approach are the best of subjects one can actually inculcate in order to lead a life, which is stress free and relaxed. Many wellness tourism destinations are helping around people to have hands on experience to these pleasures of life. These destinations understand that life today is hectic and often does not find time for himself; therefore, it is necessary to create such lucrative packages that help people develop a connection with themselves leaving behind the tyrant regime of daily life.
According to GWI, the global wellness tourism market grew 8% every year from 2017-2019 reaching $720 billion before it was badly hit by the pandemic in 2020. Although the market shrunk massively, there are ample signs of a big bounce back with an impressive projected annual growth rate of 21% through 2021. The slow bounce back in wellness tourism 2021 saw a major uptick in domestic wellness tourism as international borders remained closed. The pent-up demand is expected to propel a speedy recovery as today's travellers crave for nature and overall improvement in physical, mental, and emotional wellbeing.
In this wellness destination guide, you will read about:
A Guide to Wellness Tourism Destinations by Dr Prem Jagyasi – Overview, Popular Destinations, Offerings and Top Wellness Centers
Wellness Tourism Market – A Snapshot
A snapshot of the projected wellness tourism market as presented by the GWI:
Thermal/Mineral Springs one of the fastest growing segments in the wellness tourism market is expected to post a robust 18% annual growth through 2025.
Spas that took a hit during the pandemic for its hi-contact service programs is expected to post 17% annual growth through 2025 with revenue earning more than doubling to $150.5 billion.
The number of destination spas increased during the pandemic though the revenue earnings were badly hit.
The crave for human touch, connections, getting closer to nature, and immersive wellness experiences are more after years of social distancing.
Lifestyle disease prevention, mental wellness, environmental and social awareness will be the top priority of wellness travelers.
World's ten fastest-growing wellness tourism destinations
This concept of wellness tourism is fast gaining popularity world over and many destinations have evolved as major wellness tourism destinations promoting a healthy lifestyle in all regards. Ten of the fastest growing wellness tourism destinations around the world are:
India: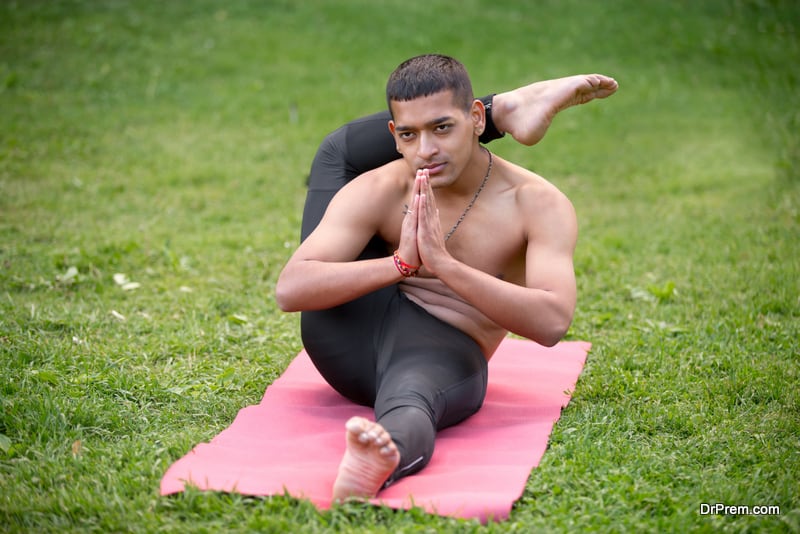 One of world's fastest growing wellness tourism industries has rooted itself in the soils of India. Wellness tourism industry accounts for 14% of the entire tourism outlay of the country and is expected to increase further. Wellness and healthy living has been in the divine cultures of India since the time immemorial, through commercialization of this industry this has become a major attraction to the world and India has thereby evolved as a growing nation in the field of wellness resort and wellness hotel business.
Indigenous and traditional healing practices like yoga, meditation and Ayurveda have caught the world in a storm and are the prime attractions in Indian wellness tourism offerings. The country's vast and diverse natural resources are highly supportive of these traditional therapies enabling visitors achieve their individual health and wellness goal in a vacationing ambience, which has enabled India to be mentioned in wellness destination guide globally. Wellness resort in India especially facilities in Kerala, Maharashtra, Uttarakhand, Karnataka and Goa offering innovative wellness programs and packages attract a large fraction of wellness travelers from different parts of the world.
Yoga has been in practice in India since 2500 years ago that helps in mind-body connection through specific body postures done in scheduled steps. Yoga and pranayama (breath work) have been globally recognized for its proven benefits in mental and physical health. Meditation and Yoga are most common programs in any wellness resort in India or resort in Asia and other countries but its roots are in India. Ayurveda 'Panchakarma' detox program is another intellectual asset of Indian wellness tradition much-favored by foreigners and celebrities. Rich natural reserves serve as perfect havens for wellness that help in rejuvenating wellness tourists along with giving a healing touch for every mental and physical disorders.
Middle East: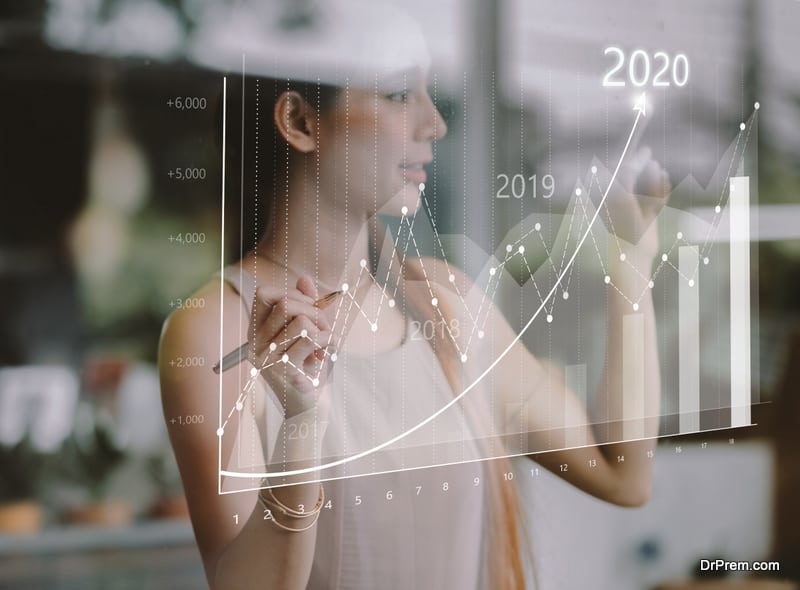 According to the Global Wellness Institute, MENA (Middle East and North Africa) region is growing faster in wellness tourism revenues than any other global destinations. Wellness hotel business from trips both domestic and inbound combined grew from 8.5 million in 2015 to 11 million in 2017. Revenues from wellness tourism shot from $8.3 bn in 2015 to $11bn in 2017 and is projected to grow by 75% to touch $18.7 bn by 2022.
Middle East and places like Dubai have become a hub for the procedures of wellness tourism. Of all, Dubai has emerged as the most popular health and wellness tourism destination of the region. This industry is growing largely in the Middle East that has become a known destination world over for the wellness tourism industry. Personal well being has been a recent concern for the Middle East and they have done all that was necessary to build a global name.
Argentina: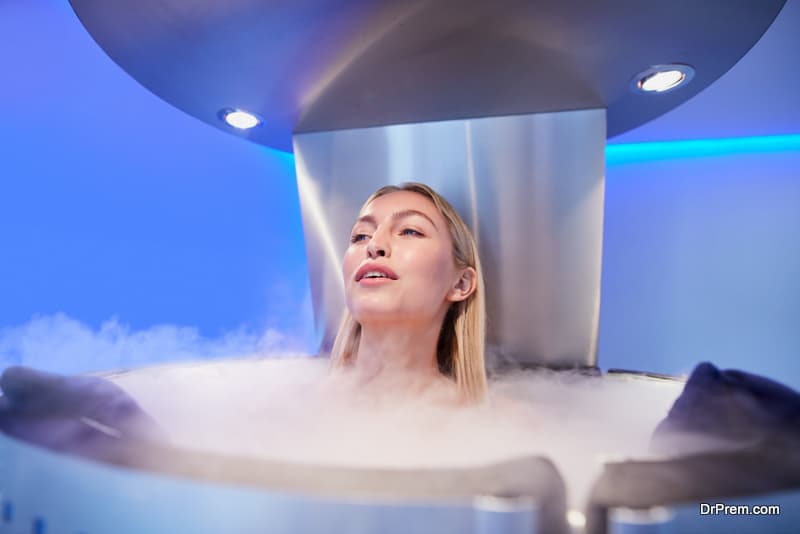 Argentina is the world's fastest growing wellness tourism destinations creating almost a niche for itself in this particular field. It is an attractive destination for the foreign tourists for it provides the best of wellness services earning itself a global position. Argentina promotes wellness tourism through cosmetic surgeries, anti-aging beauty treatments, anti-stress treatments, weight loss programs and relaxation therapies in various thermal spas and health centers. The country's wellness tourism covers Thermal Spa Tourism covering 40 thermal spas known for its  therapeutic properties to treat ailments related to bones, skin, digestive and respiratory systems along with promoting relaxation.
Egypt: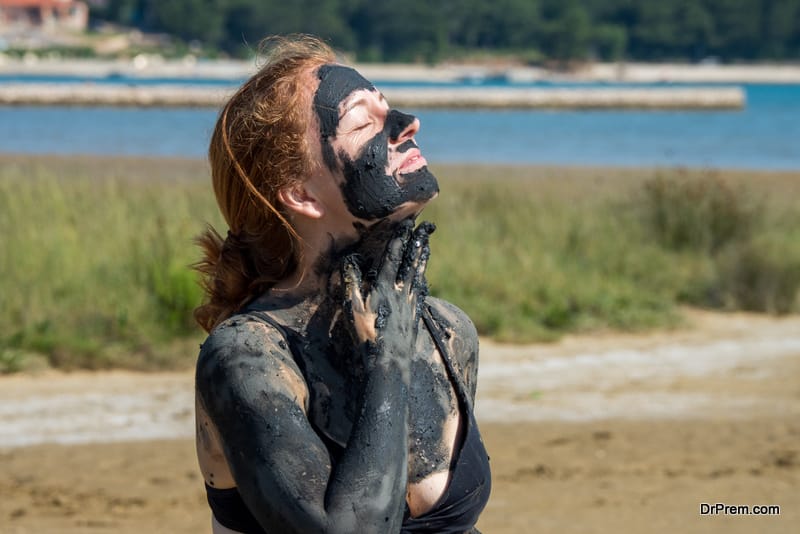 Wellness tourism industry in Egypt is also evolving continuously and is becoming a popular site for these services on global fronts. Historic volumes and values for the healthy lifestyle is an added attraction for this place. Wellness tourism growth in Egypt is reliant on its massive natural resources comprising of mineral springs, sand dunes and therapeutic mud known to have incredible healing properties. Since ages, people have used these natural therapies to treat a range of ailments related to joints and skin which do not respond well to conventional treatments. Wellness programs in Egypt also offer body pampering treatments like massages, spa therapies, aquatic exercises and thalassotherapy. Wellness facilitator companies send tourists to Egypt to avail of its natural therapies.
Lisbon, Portugal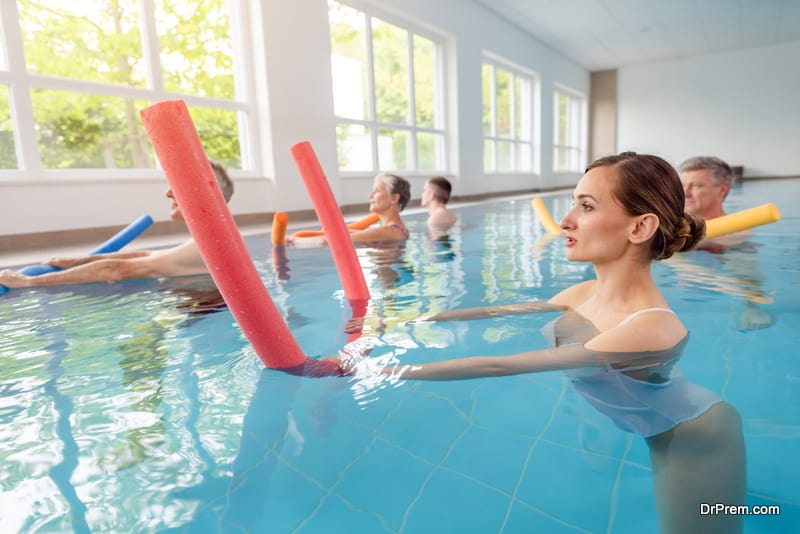 Lisbon is another destination growing fast in wellness tourism thanks to the number of proliferating wellness spas that offer everything from relaxing massages and therapies to pampering body scrubs. The destination with a warm and pleasant climate and over 3000 hours of sunshine every year and stunning beaches is just the right place for wellness vacationers to unwind and rejuvenate. Whether it is for Vitamin D enrichment or general upliftment of wellbeing, you will find no other country better than Lisbon.
Opportunities for exciting outdoor activities and cultural exploration add to the flavor of wellness travel. Thermal springs, mineral spas and thalassotherapy are available for those looking for special wellness treatments which are complemented by healthy Mediterranean cuisine comprising fresh seafood and fresh and olive oil. Whether it is spa relaxation breaks, detox holidays and cutting-edge medical wellness programs stressing on preventative medicine, the prices are highly competitive.
Tunisia
Speaking of the fast growth in MENA wellness tourism, one has to put few words about wellness tourism in Tunisia. In 2017, the country welcomed 577,300 wellness tourists whose expenditure amounted to $313.8 million reports GWI, the non-profit organization.The study also showed that wellness tourists in the MENA region spend 44% more than a normal traveler on an average during their wellness trip. The USP of Tunisia's wellness tourism is thalassotherapy services with  mineral-enriched seawater much-preferred by the wellness travelers. A strong dedicated legislative framework ensures the standard of services. Tunisia plans to privatize the thermal spa centers along with opening of few new facilities by 2020 to grab a bigger market share. Wellness tourism facilitator companies offer attractive packages to Tunisia.
South Africa: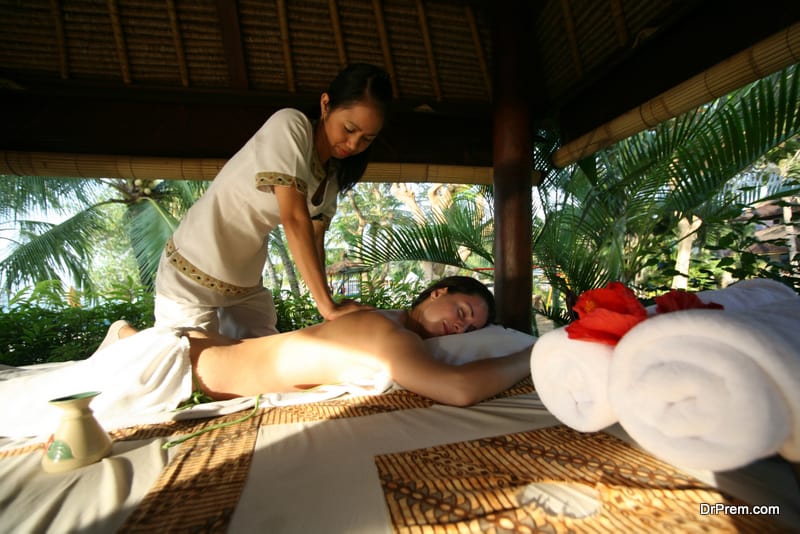 Wellness tourism industry in South Africa is constantly evolving and is becoming one of world's fastest growing wellness tourism destinations. The wellness procedures and services in South Africa are being recognized by the world and the influx of medical travelers is increasing in the country owing to this very reason.
Croatia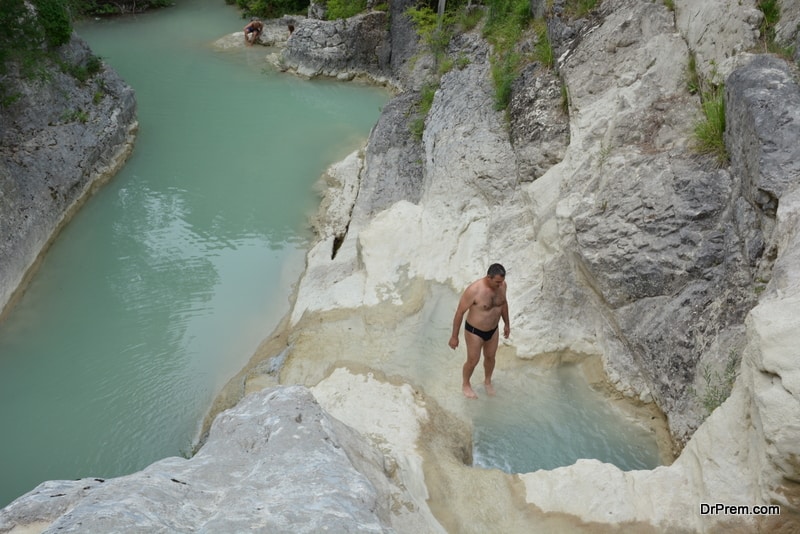 Sun-drenched islands dotting the Adriatic Coast are much loved by European and American wellness travelers making Croatia one of the fastest growing health and wellness tourism destinations. In fact, Croatia has emerged as the year round wellness tourism destination for those seeking special fitness holidays. Emerald seas, pristine beaches, pleasant weather, healthy cuisine, traditional therapies and attractive outdoor wellness-facilitating activities amid stunning natural settings conjure up a dream wellness vacation for any traveler whether he is traveling for leisure or health purpose. Zagreb, the capital, Dubvronik, Opatija Kvarner, Dalmatia, and Split are some of the destinations loved by wellness travelers.
Malaysia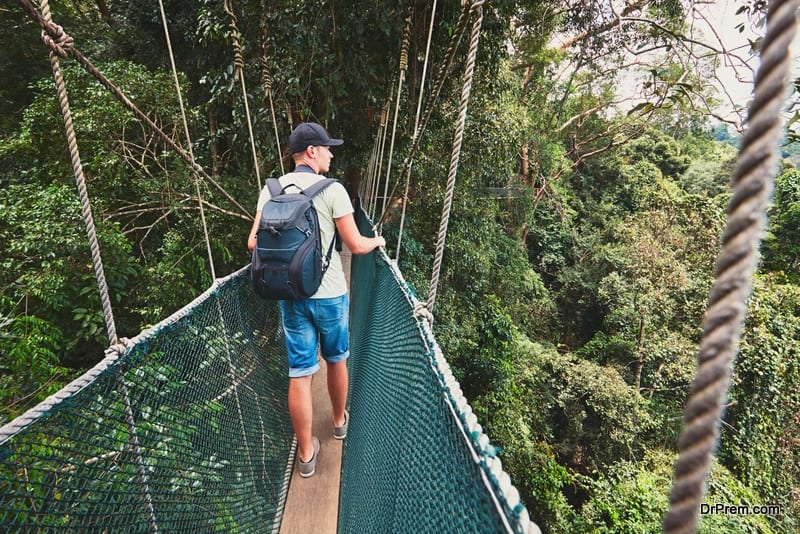 Malaysia ranking high in global medical tourism has also come up fast in wellness destination rankings to be in the top ten in the Asia-Pacific region. Malaysia is listed among the top ten wellness tourism destinations in the Asia Pacific recording an increasing number of wellness trips every year. The country rich in natural resources is showing a rapid growth in wellness tourism for the last few years with 8.3 million trips and expenditure amounting to $5bn. Tropical forests, splendid beaches and mountains provide the right setting for wellness activities.
Malaysia has a long way to go in setting up a greater number of full-service wellness resorts but tourism authorities in coordination with various tourism agencies and booking platforms are promoting the country's wellness tourism prospects by offering nature excursions, hiking trails, traditional cooking classes and therapy workshops. Some well known wellness retreats are offering immersive experiences in spa treatments, yoga, meditation, breathwork and weight management programs. Comprehensive wellness packages including health screening and voluntourism are also on the offer to cater to various wellness requirements of the travelers.
Notable destinations with unique wellness offerings include Chateau Wellness Resort in Pahang and Banjaran Hotsprings Retreat in Ipoh. Nature-based springs and waterfalls namely Poring Hot Springs in Sabah, Kota Tinggi Waterfall in Johor and others also draw appreciable wellness tourists. Malaysian signature spa is an experience by itself posing tough competition to Thai and Balinese spa and massage therapies. Joint cooperation among local tour operators, wellness tourism facilitator companies, hotels and resorts is further boosting wellness tourism prospects bringing diverse wellness activities namely hiking, trekking, nature excursions, traditional cooking sessions and therapeutic workshops to travelers.
Sri Lanka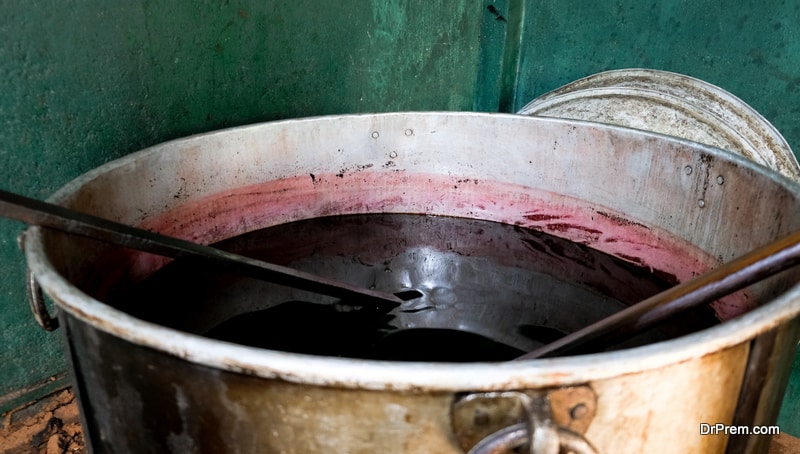 Sri Lanka although in the nascent stage of wellness tourism growth has tremendous potential to rank high. The country seems to have recorded an estimated 618,000 wellness tourism trips in 2019 with travelers spending $1,160 on an average and it hopes to almost double the numbers in the next five years. There is no dearth of natural resources conducive to wellness travel plus the Sri Lankan traditional medicinal practices influenced by Buddhism and Indian Ayurveda complements the purpose.
The country has been welcoming medical tourists from the neighboring destinations who also seek indigenous wellness treatments in resorts and spas set amid splendid natural grandeur. Travelers from developed nations take special interest in various preventative wellness programs as a part of their leisure vacation. Recently, the Sri Lankan wellness tourism industry received the much-desired impetus with the country's Export Development Board (EDB) giving special recognition to wellness tourism as a potential sector under the National Export Strategy (NES). The country is taking ground-breaking initiatives to position its wellness tourism offerings attractively in the global market.
Wellness tourism destinations: Exploring the less explored
The wellness mantra is catching up with people. Consequently, they are looking for new destinations where they can unwind, recuperate, and remain discrete. If you too are hunting for wellness destinations lately, get along, as we discuss few of the most vibrant yet 'not much talked about' wellness destinations. Few things are common about these destinations; all of them offer services complying with the established norms and standards of the industry, and of course, all of them are not regular fixtures in wellness itineraries.
New Life Hiking Spa in Killington, VT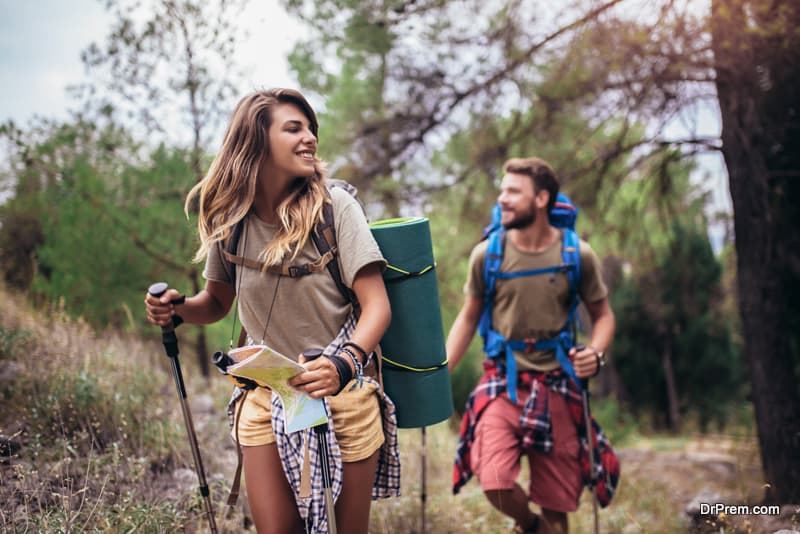 If you are looking to connect to your inner awareness and satiate your cravings for hiking, then New Life Hiking Spa is the ideal place. Nestled in the lap of Green Mountains in Vermont, this spa is frequented only by hikers. However, this does not undermine the quality and diversity of the services it offers. The team of therapeutics available here has the experience and expertise to deliver quality spa treatments.
The treatment menu is comprehensive enough to rival any high-end spas in the town. Hiking Spa offers a bevy of value for money programs. Starting at $259 per night, the basic program is inclusive of nutritious meals, effective fitness classes, a variety of spa treatments and of course hiking.
Harbin Hot Springs in Middletown, CA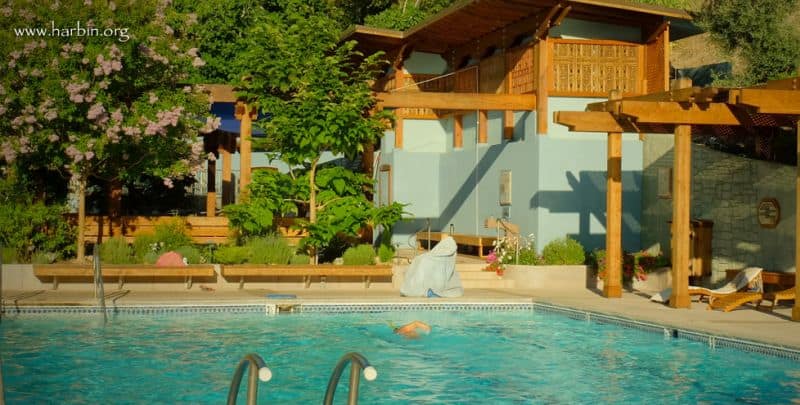 Image Source : harbin.org
Ideally located in the north of Napa Valley, Harbin Hot Springs is the place to be if you have a penchant for a digital detox weekend escape. It hosts one of the oldest hot springs in California, which allows you to soak all your worries and regenerate yourself to meet the rigors of the modern day life. The extensive treatment menu is one of the appealing features of the spa. To feed your body and mind, you can seek yoga, meditation and spiritual sessions from experts. The spa discourages the use of phone and internet by visitors while undergoing treatments for obvious reasons.
Blue Heaven Resort and Spa in Boone, NC
Another lesser-known yet quality spa destination, Blue Heaven Resort and Spa is located in the backdrop of the scenic Blue Ridge Mountains. This excellent wellness resort in world, Blue Heaven Resort and Spa has its humble yet dedicated clientele, which is constituted by adventure seekers and spiritual minded individuals. The spa offers a variety of packages intended at enabling the visitors discover their spiritual self. One can avail its premium offering, Love girlfriend getaway at $390, which is inclusive of specially prepared meals, meditation and yoga sessions and spa treatments.
Shambhala Mountain in Red Feather Lakes, CO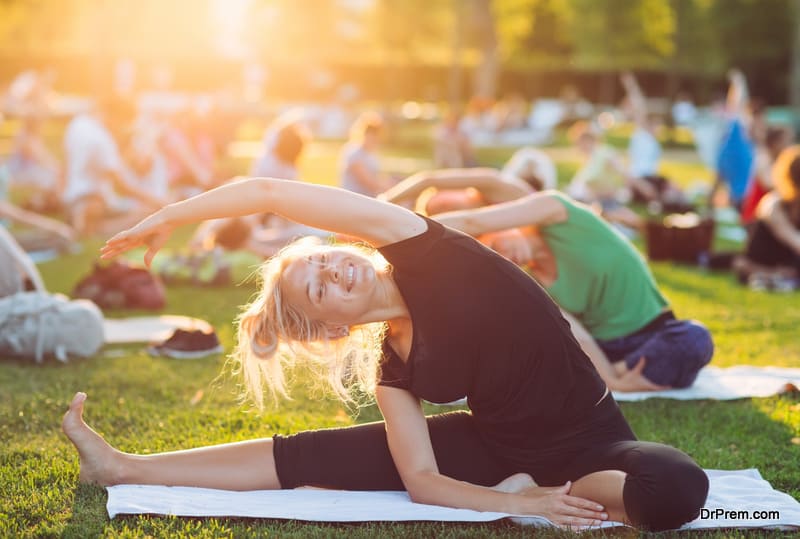 In Red Feather Lakes, Colorado, we can find our next lesser-known wellness destination, Shambhala Mountain Center that is. This spa center has a small but loyal clientele, constituted largely by individuals who wish to recuperate with the centers signature offering, 'Retreat and Renewal Package'. The package in concern allows you to reconnect with yourself in a thoroughly private and soothing ambience. The wellness center allows you to pursue one of its yoga and meditation sessions along with a guided hiking tour. Spiritual minded individuals can access the Great Stupa situated in close proximity to the center.
Kalani Experience in Big Island, Hawaii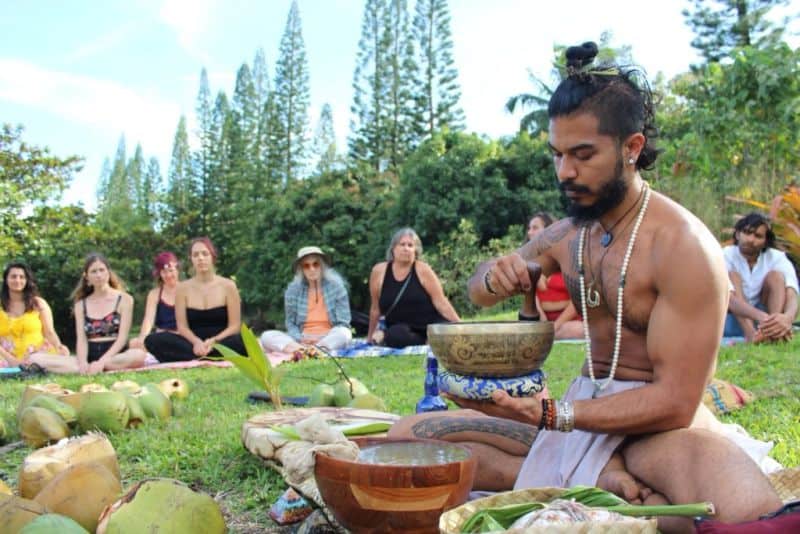 Image Source : kalani.com
Be it the aquatic bodywork, tai chi or hula classes, Kalani Experience, located on the Big Island of Hawaii, offers them all. The stunning locales, wide portfolio of services and the expert therapeutics are waiting for you. Additionally, the wellness center offers a typical Hawaiian "holoholo" outing for those who wish to soak in the Hawaiian insanity.
The traditionally sought after destinations are passé and the wellness freaks are constantly searching new destinations and wellness resort in world that remain sparingly explored.
Top destinations that offer nature based wellness tourism destinations
Wellness tourism has grown and it has grown tremendously on all global fronts. This growing popularity of wellness tourism has made people more cautious about their way of life. It has made them have a watchful eye regarding all that is good and bad for them. People wish to connect with the nature, as they know this will have them have a lifestyle that is healthier and better in all regards. It is always good to go green and this is exactly what the nature based wellness destinations offer. Nature based wellness destinations make the best use of natural embodiments to provide wellness therapies and services to the guests. Some of the destinations in our wellness tourism guide are:
Mineral Water Resorts of Desert Hot Springs, California
This nature based wellness tourism destination offers an array of soothing spa and other refreshing services, which help you, connect to the spiritual world making nature as the medium for the same. This destination will lift your health regime in a way like none other and will help you establish peace with your inner self.
Bonneville Hot springs Resort & Spa, WA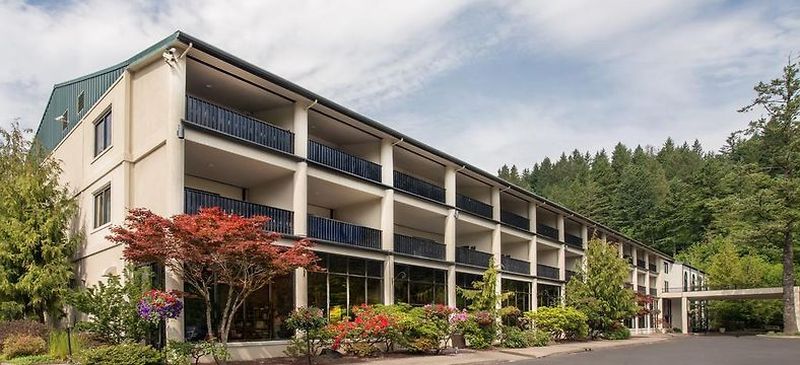 Image Source : bonneville-hot-springs-resort-spa.washington-state.net
This is yet another nature based wellness tourism destination that offers extensive wellness services to its guests. It is a blend of luxury, nature and spirituality packed together to make you have the ultimate nature based wellness experience.
Austin Hotel & Convention Center, Austin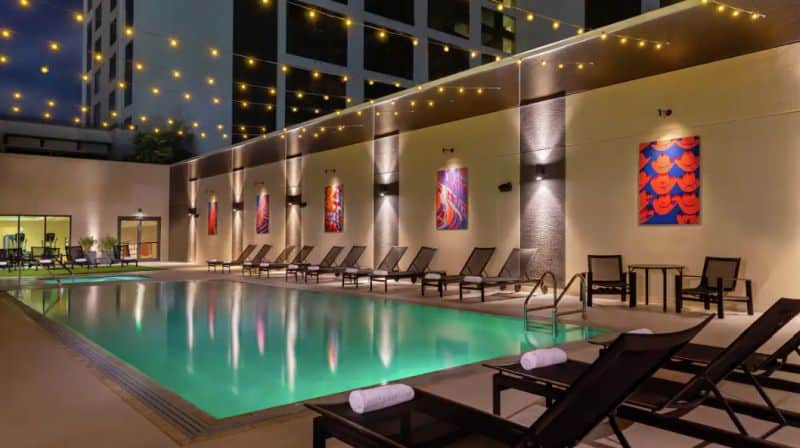 Image Source : hilton.com
Located in the downtown Austin, this nature based conventional center is one of the very favorites as seen on global charts. This is a huge property, which skillfully comprehends all that nature offers, into the best of packages to help build a name in the globalized wellness tourism industry and has a mention in our wellness tourism guide.
Liquid Bliss, California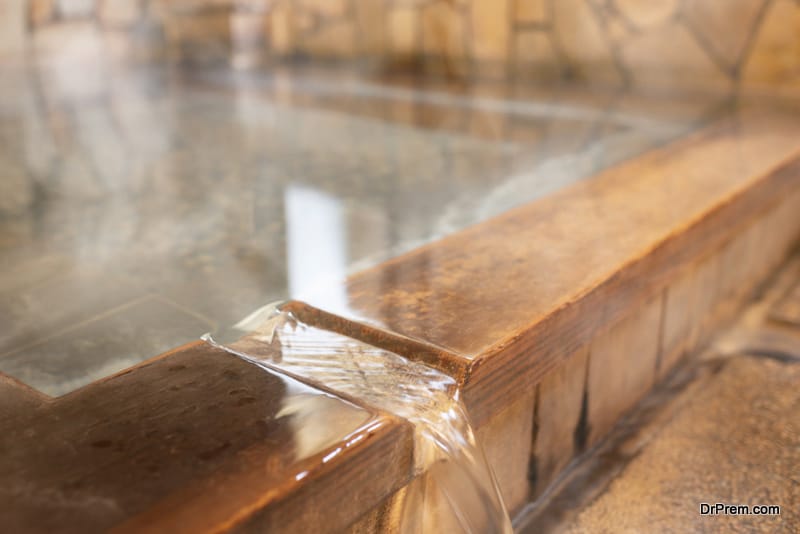 World renowned for its use of therapeutic water treatments and other nature based wellness treatments, this destination is a major attraction to the guests from around the world. The nature based wellness services provided here is one of the best in the world and nearly unparalleled in the vicinity. The detoxifying and revitalizing natural treatments are bound to win your hearts making you visit this place over and over again.
Natural ways to heal have become more popular with the increased levels of self-awareness and all the nature based wellness destinations are incorporating all those means which makes them have a competitive edge over others in the game.
Nature based wellness tourism has grown as a globalized practice owing to increased self-consciousness amongst the public. Top destinations are trying to make the best use of all natural resources so available.
Popular wellness tourism destinations in Asia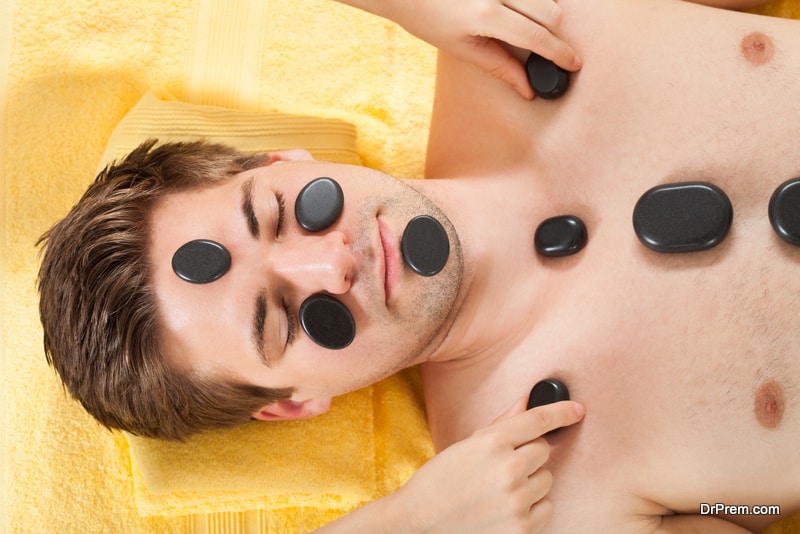 One-third of the global wellness trips happen in Asia says Beth McGroarty, Vice president Research of GWI (Global Wellness Institute). Wellness tourism in Asia grew by a staggering 33% from 2015 to 2017, and the market is projected to double to $252 billion by 2022. Asia has since long attracted western travelers with its natural and historical marvels but it is its age-old traditional healing practices and culture that have made it a global wellness tourism hub. Traditional Chinese Medicine, Ayurvedic healing, yoga, meditation, Tai Chi, Shiatsu, and other oriental massage techniques have earned global attention.
Asian wellness destinations offer a valuable lesson for all. Wellness cannot be a flashy plug-in or commercial product that anybody can possess by virtue of his/her affordability. It is a way of life that could be maintained through discipline and perseverance. Asian wellness stems from its holistic approach that addresses both the mind and body.
Some popular wellness destinations in Asia
Ever since the growth of wellness tourism, many Asian countries have made a mark in this sector with its unique destination attractiveness. The guide gives you glimpses of a few popular and emerging wellness tourism destinations for travelers of all categories.
China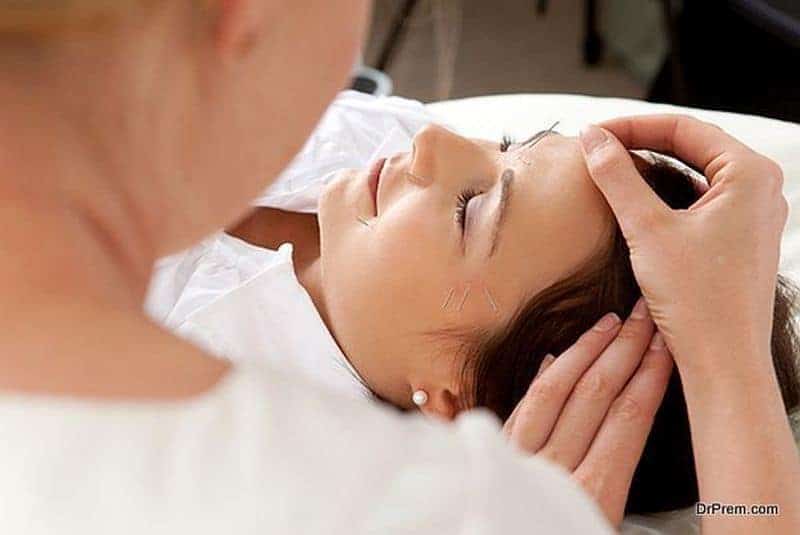 Acupuncture is a customary Chinese medicine and is a Complimentary health approach. It is all about a collection of procedure that involves inserting thin needles to stimulate some of the tactical points of the body to correct the imbalances of natural energy through channels. Acupuncture is commonly used to ease pain from the different parts of the body, such as muscles and joints. It is effective and delivers assured results in postoperative situations, chemotherapy and postoperative dental pain.
Acupuncture is very effective when it comes to stroke treatment, asthma, backache and many other ailments like Nausea, vomiting, Fertility and childbirth. In addition to this, China is a hub to many Traditional Chinese medicines, such as herbal medicine, massages, exercises and dietary therapies other than acupuncture. Traditional Chinese medicines comprise the broad range of medicine practices strange to China and share common concepts, which are developed in the China. This treatment is available in China, also practiced by nearby regions, and has been gaining popularity overseas.
Korea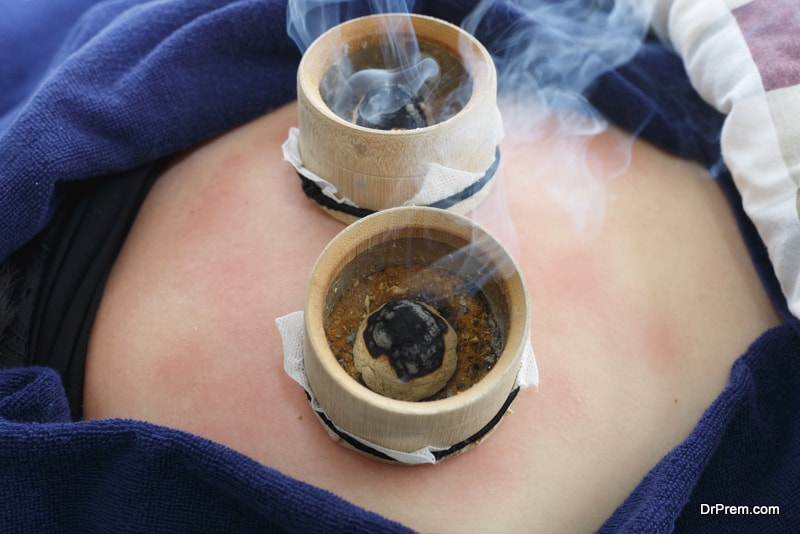 The traditional medicine developed and practiced in Korea. Korean medicine has a strong influence of traditional Chinese medicine and is contributing to the country's medical tourism growth as well. There are four methods of treatment in Korean Medicine, which includes Herbal medicine, acupuncture, Moxibustion, Aromatherapy, Meditation. where the herbal medicine uses plants for food, medicine or health, acupuncture uses needles as medical instruments, Moxibustion is a technique that applies heat to the body with stick or cone of burning mugwort, Aromatherapy uses plant oils to cure some diseases and meditation for relaxing and calming mind, body and soul.
Iran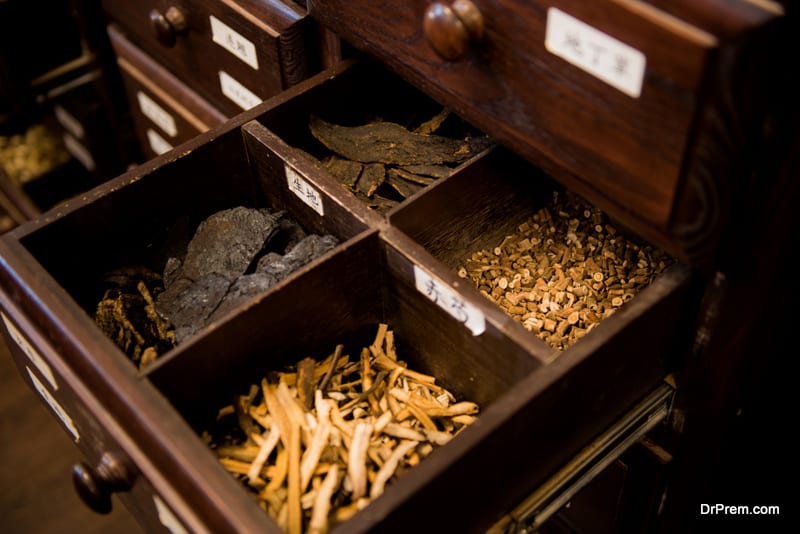 Iranian customary medicines are a form of Greek Medicine that Boghart and Jalinus recognized after widely studying and following Greek medicine, but of course not before correcting the impairments. It is widely practiced in Iran and one can judge its effectiveness from the fact that US recommended the Iranian researched and produced medicines that helped treat foreign soldiers from Oxus cobra bites.
Thailand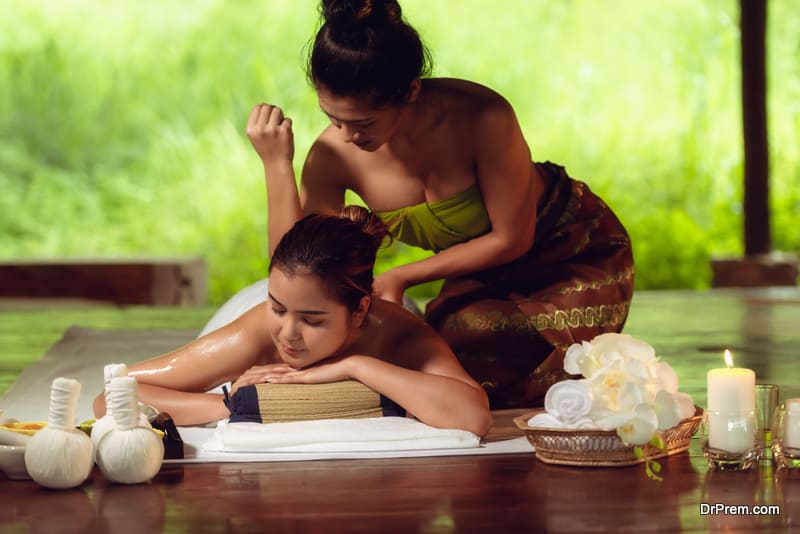 Thailand, popularly known as the ''Land of Smiles" with its rich heritage has been a coveted wellness destination in Asia. The country is ranked 14th in the world earning $12 billion from wellness every year. Traditional Thai massage, Thai medicine, herbal medicines and spa treatments are the unique selling propositions of the country's wellness tourism. Wellness tourism is booming in this land for innovative and unique experiences like Silent Spa, wellness sabbatical holidays, digital detox retreats and many others. Thailand's significant moves in merging medical and wellness tourism have further enhanced the tourism potential. The recent launching of Cannabis Tourism followed by the legalization of marijuana has further boosted its medical and wellness tourism prospects.
Bali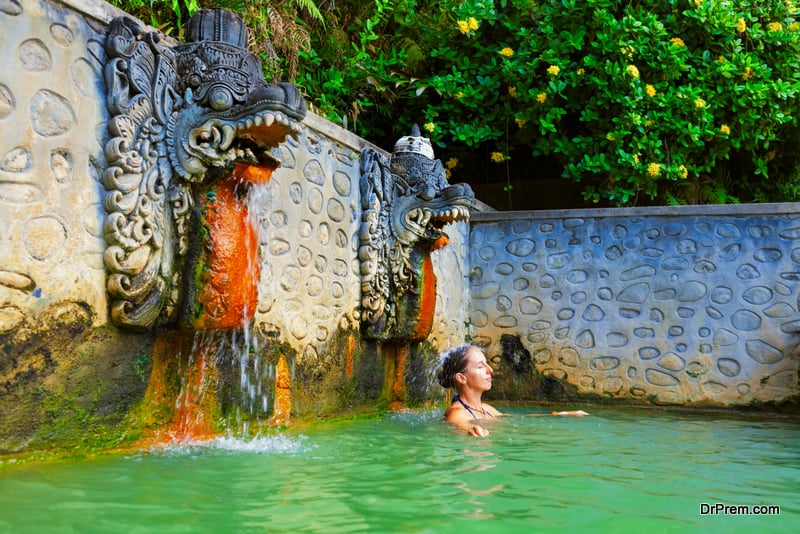 Bali is known for its signature wellness tourism. Thanks to its natural resources, skilled local therapists and abundant natural settings, the province in Indonesia has carved a special niche in the wellness tourism sector. Be it massages, spas, bathing rituals or any mind-body wellness programs, Bali is significantly different from its peers. Bali's tradition and culture strongly relies on age-old rituals which they strictly adhere to even in highly modernized programs. Visitors enjoy the spas mainly because of their unique settings that could be amidst deep forest or beside a splendid tranquil beach. Each spa treatment is synchronized with its unique natural setting. This is not all, Bali has many more reasons for a thriving wellness tourism market.
Singapore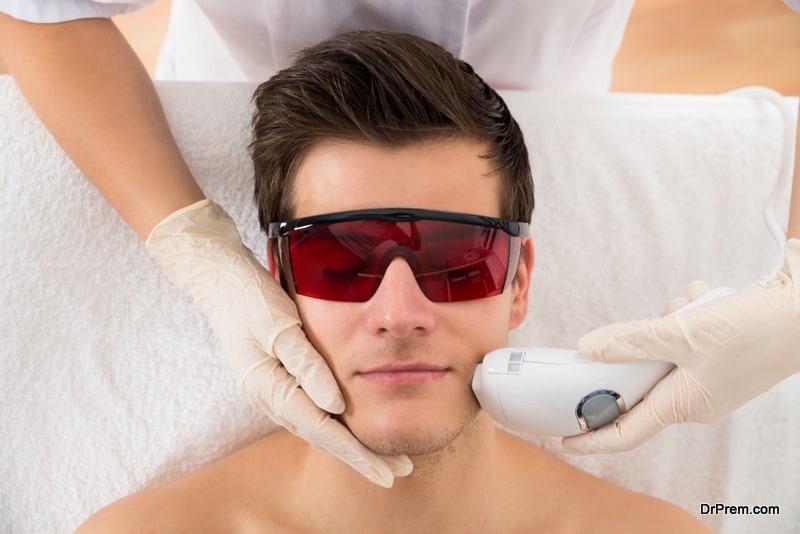 Singapore might be perceived as one of the most urbanized cities in the world with all hi-tech developments. Where the natural wellness comes from? Singapore is well-known for its destination spas where visitors can participate in various wellness treatments right from anti-aging, weight loss to mind-body synchronization for rejuvenation. The country is dotted with hundreds of destination spas offering focused wellness programs which are drawing more guests. Luxury spending in spas is increasing with a shift from stuff to experiences. People are valuing experiences more than anything else.
Philippines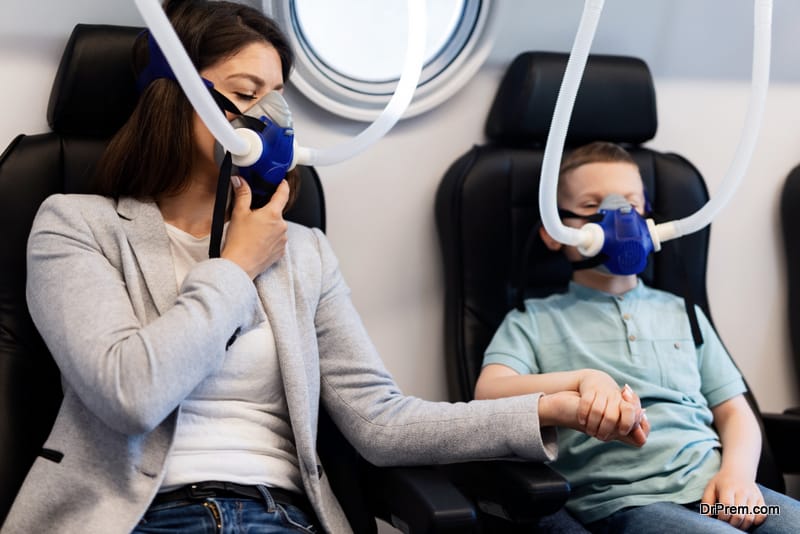 The country with pristine shores and azure waters is another Asian wellness destination much loved by global travelers. The country has fast set up several luxury resorts offering premium wellness experiences to the stressed and tried souls. Be it beside the sandy shores or amid a quaint highland, the Filipino culture-induced wellness lifestyle gets ingrained into the DNA of the visitors. Most importantly, the country's wellness tourism is more focused on more science-based practices and treatments to ensure much better treatment outcomes to clients. Cebu, the region attracting nearly half the total tourist is growing as a prime wellness tourism hub. The rich heritage of age-old practices like Hilot and Dagdagay help in restoring various imbalances in the body caused by erratic and hectic lifestyle by boosting the neuroelectric energy of special points in the body.
Vietnam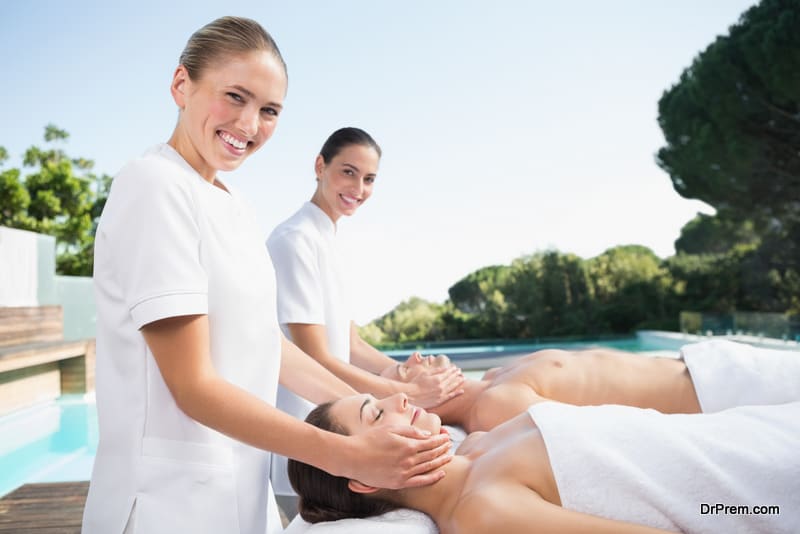 Vietnam's annual wellness tourism has been growing appreciably for the last few years. Wellness travelers take immense pleasure in low-cost Vietnamese spas. This is because millennials now look for unique experiences in wellness destinations instead of accumulating stuff. Wellness tourism spending in Vietnam is 51% more than the typical foreign travelers. Hanoi and Hoi An with the highest wellness tourism potential see maximum tourists seeking yoga and meditation sessions, detox spas or mountain retreats in Da Lat. Investment in wellness resorts, hotels and retreats are pouring in to lure more travelers.
Myanmar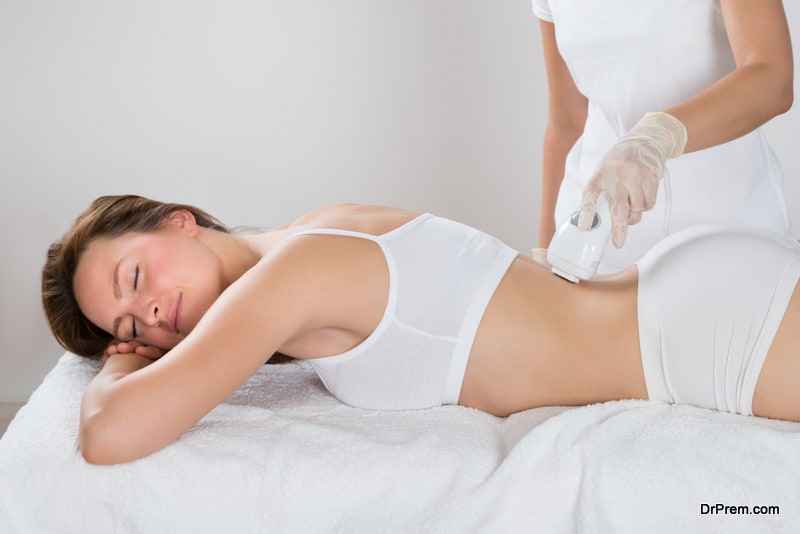 If we talk of Traditional Burmese foot spa, it will not sound as familiar as acupressure, acupuncture, Thai massage, Ayurveda, etc. But yes, Myanmar also has distinct offerings and could be counted among one of the upcoming wellness tourism destinations of Asia worth visiting. Wellness treatments and therapies in Myanmar are strongly influenced by Indian wellness philosophy especially due to cultural ties that existed for long between the two countries.
Top wellness centers across the world
With very few days left for the official arrival of summer days, I am sure most of you must have started daydreaming about your plans to enjoy your summer vacations. However, a holiday planned with aim to make your health better to enjoy the best of your travel is better than anything else. Read this article to know about the five best wellness destinations/centers that would help you get in mood for this summer.
Miraval, Tuscon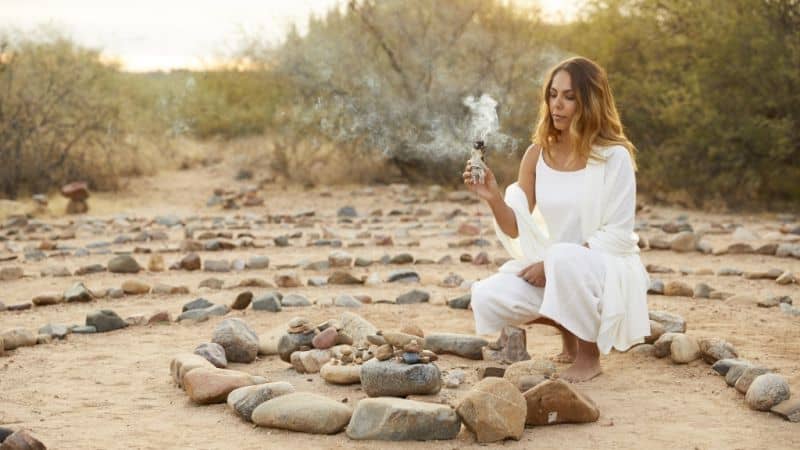 Image Source : miravalarizona.com
Situated on the outskirts of the Santa Catalina Mountains, Miraval's accommodations are aimed at wellness enthusiasts of all kinds. From photography to horseback riding and outdoor adventure challenges to their anti-inflammatory kitchen and leaves no area of wellness.
Miraval caters incredible treatments aimed at providing balance to the mind and soul with its incredible natural environment and amazing wellness programs. You can do everything right from the Ayurvedic treatments to the desert inspired manicure settings all at one place. The resort boasts an outdoor and indoor quiet room for you to relax and meditate before and after the treatment. The seasonal food served here adds to the incredibility of the place. You can have fun while enjoying at the Desert Sky Zipline.  A focus on sustainable living serves to help guests achieve emotional, physical, social and an intellectual balance in their lives.
Ananda Himalayas, wellness retreat in India
Image Source : anandaspa.com
It is located near the foothills of Himalayas and provides a relaxing and calm atmosphere away from the chaotic modern world where you can have benefits of ancient Indian form of wellness such as yoga and ayurvedic wellness. The food served is planned while keeping in mind the body type of the visitors and is free from artificial salts, colors, or flavors. White water rafting, safaris and treks a form a part of services offered at this wellness retreat in India.
Kamalaya, Thailand
Image Source : kamalaya.com
Kamalaya is located on the Koh Samui island of Thailand and is a very famous wellness destination. This luxury Thai resort offers you everything that you expect from Thai-inspired suites to private plunge pools with an experienced staff. You can choose from a variety of wellness programs like "Stress and Burnout", "Emotional Balance" and "Healthy Lifestyle". The place is actually constructed around a monk's cave that was earlier a medical retreat center for Buddhists.
Maya Tulum, Mexico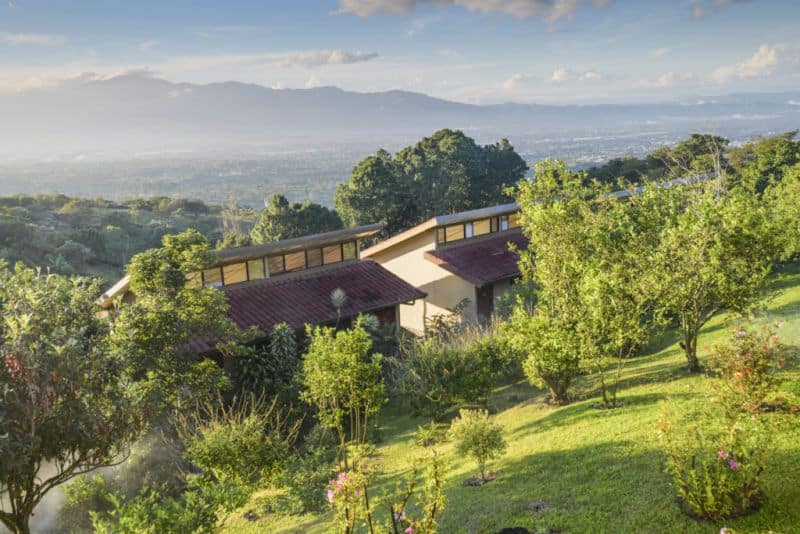 Image Source : mayatulum.com
Maya Tulum is a coastal resort and is famous as an earthy, beach based and yoga-focused wellness destination. It boasts 49 beach cabanas with thatched roofs and negligible disturbances. This is why you can feel yourself closer to nature at Maya Tulum. There are ten different kinds of yoga offered here which include the Vinyasa yoga classes. You can also have fun at the excursions planned by the resort when not busy.
Canyon Ranch, Miami
Image Source : carillonhotel.com
It is the best option for people who are desirous to get better health within the thrilling element of beaches. The modern rooms and Miami Beach Hotel are the attractions of the place that provide both the spa and medical health treatments.
These destinations allow you to enjoy a quality "me" time where you can escape from the gadget friendly modern world and restore your mind and body.
Exotic landscape, natural architecture, exquisite spas and body trembling messages are the elements that contribute to a memorable and a relaxing holiday experience. There are many reasons why you should go to a wellness center. As you need a break from your job, kids, family, hectic schedule and stress or to nourish your body, mind and treat aches. This article will tell you about the top five exotic wellness centers in the world.
Soukya, Bangalore, India
Image Source : soukya.com
India wellness centers have taken wellness tourism to the next level and are popping up all over India. Soukya advertises itself as the first wellness center of its kind in the world. These include Ayurveda, homeopathy, naturopathy, yoga, acupuncture, reflexology and acupuncture.
Mountain Trek Fitness Retreat and Health Spa, British Columbia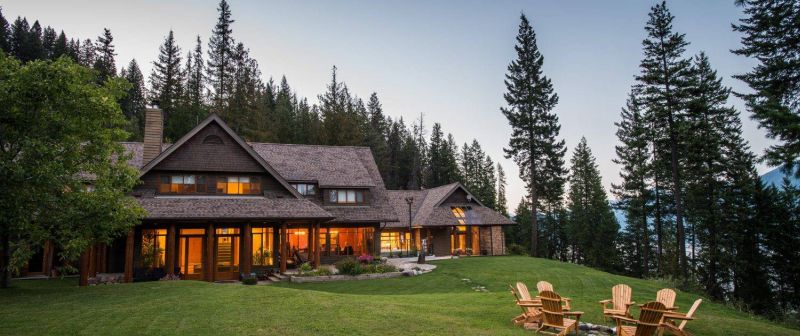 Image Source : mountaintrek.com
A typical day at this weight loss focused lifestyle and wellness retreat includes an early morning yoga and meditation classes, almost four hours of hiking followed by detox and nutrition seminars. In addition to this, an evening workout class and a relaxing spa treatment before bed. They aim to help retreaters develop new attitude and habits while returning home.
Rancho La Puerta, Tecate, Mexico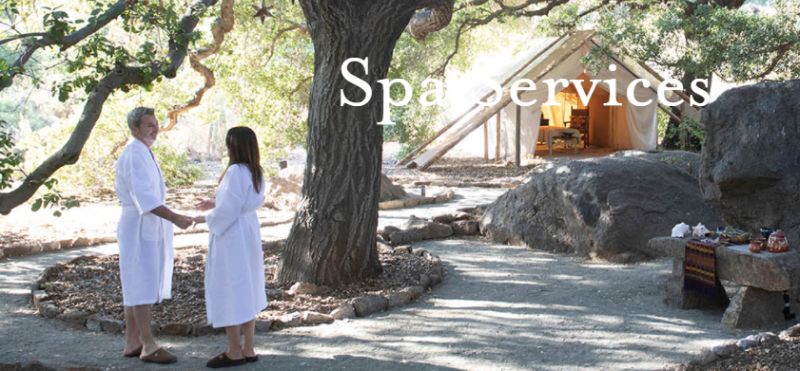 Image Source : rancholapuerta.com
Rancho La Puerta invites you to open your door to a healthier and more balanced life. It involves fitness, meditation, nature exploration, painting and cooking.
Southern Ocean Lodge, Australia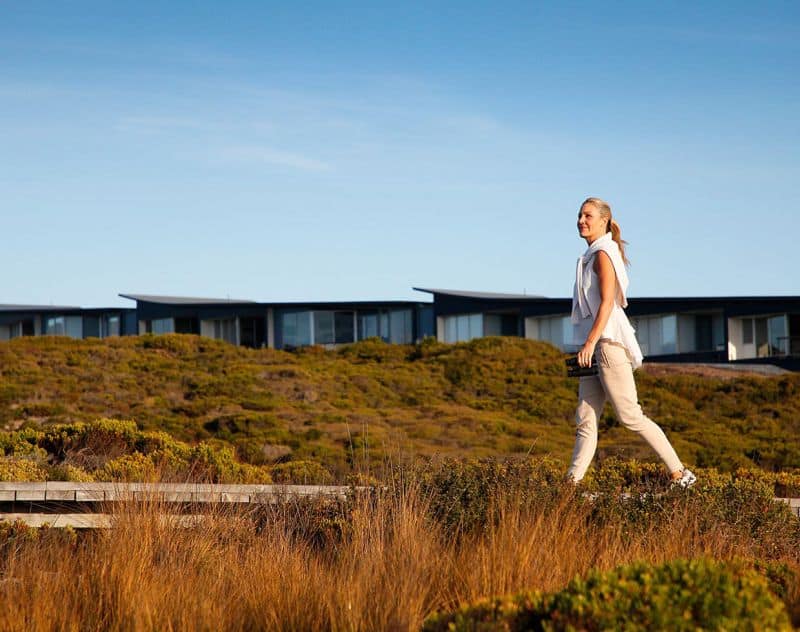 Image Source : southernoceanlodge.com.au
It is a luxury resort situated along the cliffs of Kangaroo Island, Australia. The Southern Spa is a private oasis of calm, perched high on a cliff top and commanding dramatic views of the southern ocean stretching towards Antarctic. The spa fuses the unique landscape and location of Southern Ocean Lodge with the acclaimed Australian-made Li'Tya range of spa products and professional staff.
Wellness destinations for kicking off stress and relaxing your mind
Wellness is in vogue because it compliments the modern lifestyle. If you are not physically and mentally fit then you will not be able to perform well at work. For enjoying life to the fullest and reducing the chances of physiological diseases, many are adapting wellness into their lifestyle.
There are numerous spas, fitness resorts, and wellness retreats spread all over the world but all of them do not offer the same standard of services. If you become tired of daily routines and need a peaceful vacation then choose a wellness destination that offers mental relaxation, wellness resort programs, and relief from stress. In the following you will find a list of the most amazing wellness retreats for kicking stress to the curb.
Wat Suan Mokkh, Thailand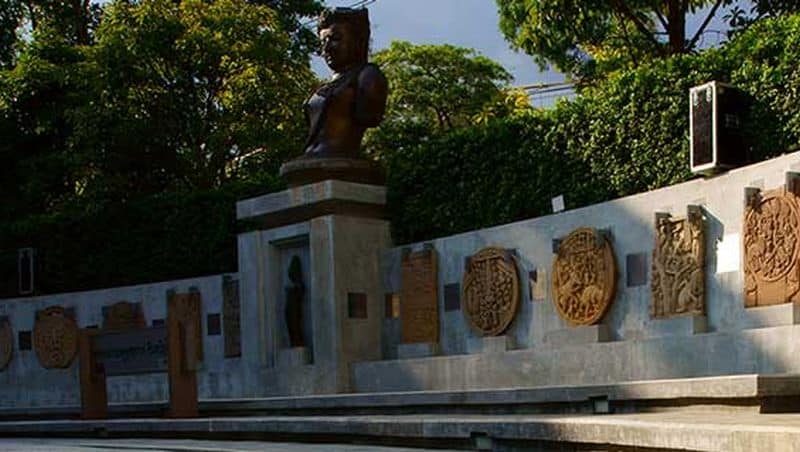 Image Source : suanmokkh.org
Started in 1989, by the respected Ajahn Buddhadasa, Wat Suan Mokkh is the ideal place for reviving mental peace and clarity. This is a wellness resort in world which offers visitors a chance to unwind. Sometimes due to leading a stressful life our thoughts get confused and we feel disoriented. Too much focus on work or tumultuous personal relationships can also rob off your mental clarity.
At this wellness retreat you will get the guidance of experts for thinking more clearly. Chanting mantras and performing meditation will also help in relieving stress. There is only one package available and it is 10 days long. The special meditation they teach here involves breathing techniques for mindfulness.
Kadampa Meditation Center, Alhaurin El Grande, Spain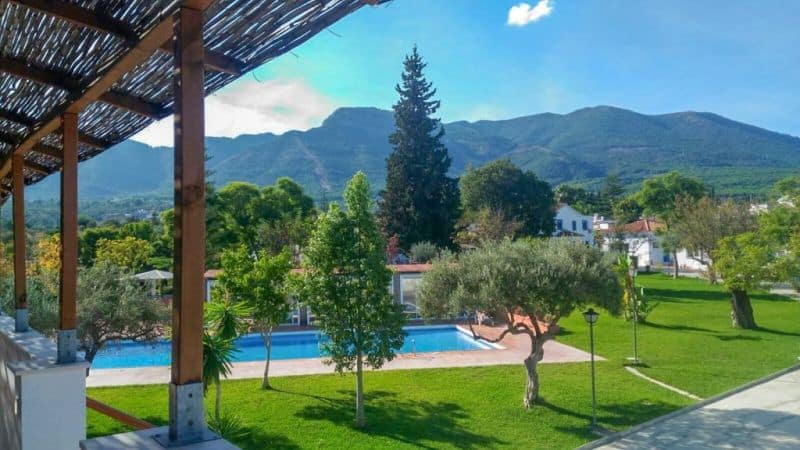 Image Source : kadampa.org
Situated very close to the serene and beautiful Spanish village of Alhaurin El Grande, Kadampa Meditation Center is one of the most picturesque wellness retreats where people go for finding mental peace. The wellness resort programs such as those offered here bring joy and happiness.
This place is blessed with almost 300 sunny days per year. It is also home to the lovely Kadampa Buddhist temple. There are several rooms for the tourists and also Café de la Paz. National festivals and Dharma celebrations are held here. Authentic Tantra and meditation classes help visitors regain their peace of mind and vitality.
Muktawan 7 Day Meditation Retreat, Thailand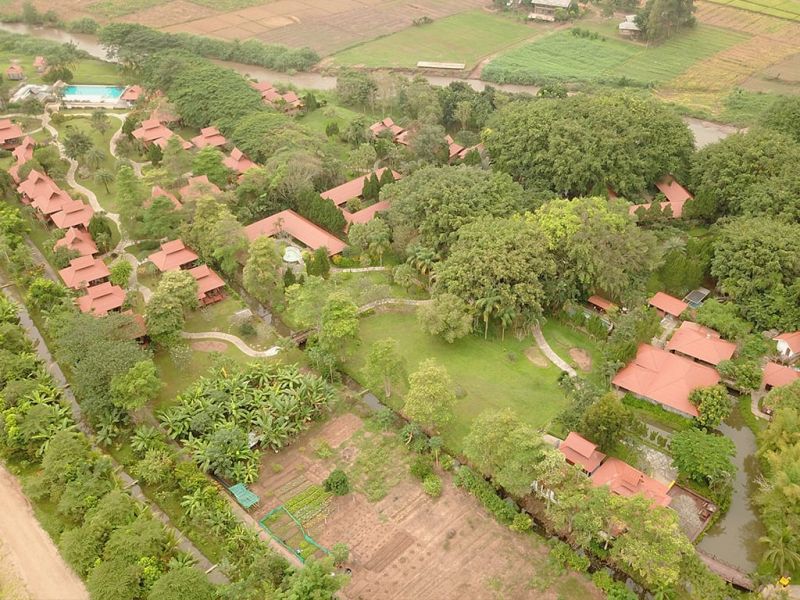 Image Source : mmipeace.org
The minimum number of day that one has to stay at this retreat is seven, just like some other wellness resort in world. The guests get the chance of speaking with the Buddhist monks regarding their aims and meditation goals. They can also find out the benefits of meditation techniques. It offers a tranquil and serene experience of balancing the body with the mind and lifting the spirit.
Guests gain more self awareness and enjoy better energy levels. If you have been troubled by different problems and feel confused about the purpose of your life then this is the place where you can get rid of stress, tension and toxic thoughts.
Tushita Meditation Center, Himachal Pradesh, India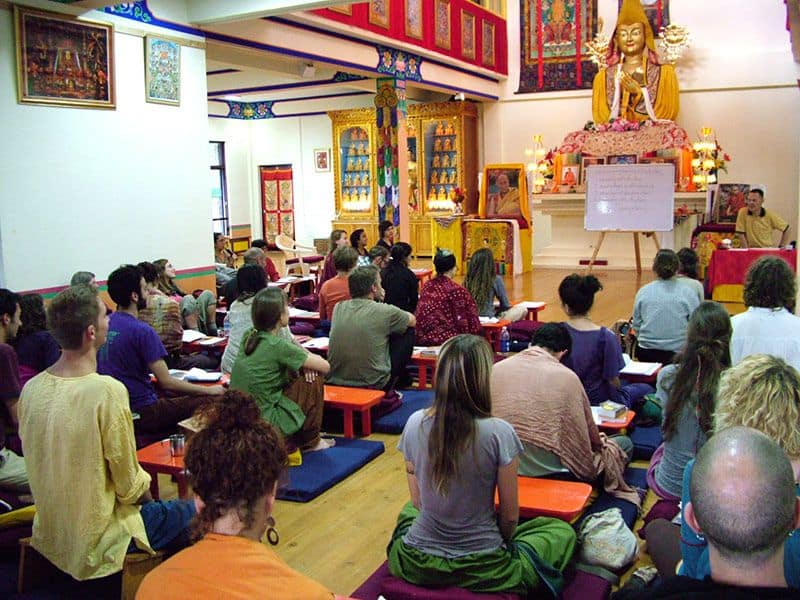 Image Source : tushita.info
Located in Himachal Pradesh of India, Tushita is a center of wellness where one can learn and practice Buddhism. Traditionally Tibetan Mahayana based meditation techniques are practiced here. It has a huge library and three meditation halls for accommodating guests.
The peaceful environment can calm your mind and make you feel happy from within. They also conduct drop-in guided meditations for those who visit the town for only a short period.
Shambhala Mountain Center, Red Feather Lakes, Colorado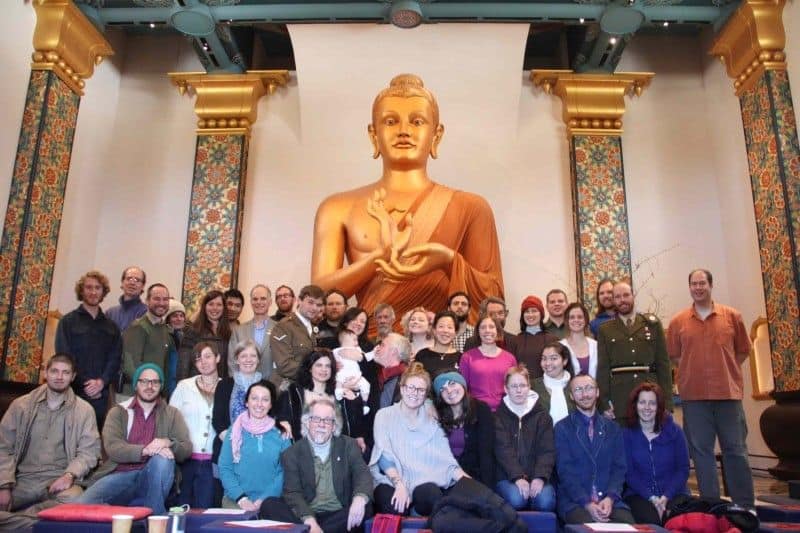 Image Source : dralamountain.org
In the lap of Colorado Rockies, Shambhala Mountain Center is one of the best wellness retreats where you can go for unburdening your mind. Surrounded by aspen and pine forests, this place offers picturesque scenery and peaceful ambience perfect for meditation. Shambhala teachings, yoga and meditation classes, contemplative arts and body awareness practice helps in rejuvenating the mind and the body equally.
There are some unique getaways where one can go for finding mental peace and rejuvenation. These wellness retreats and meditation centers offer unique packages for boosting your physical and mental well being.