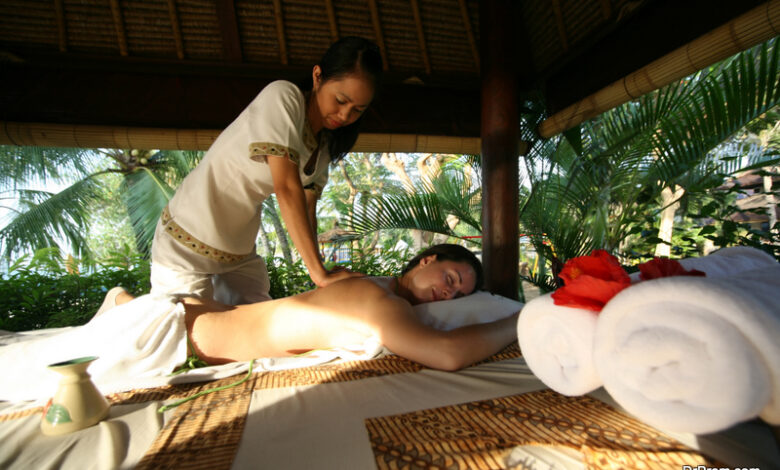 Wellness and healthy life approach are the best of subjects one can actually inculcate in order to lead a life, which is stress free and relaxed. Many wellness tourism destinations are helping around people to have hands on experience to these pleasures of life. These destinations understand that life today is hectic and often does not find time for himself; therefore, it is necessary to create such lucrative packages that help people develop a connection with themselves leaving behind the tyrant regime of daily life. This concept of wellness tourism is fast gaining popularity world over and many destinations have evolved as major wellness tourism destinations promoting a healthy lifestyle in all regards. Ten of the fastest growing wellness tourism destinations around the world are:
India: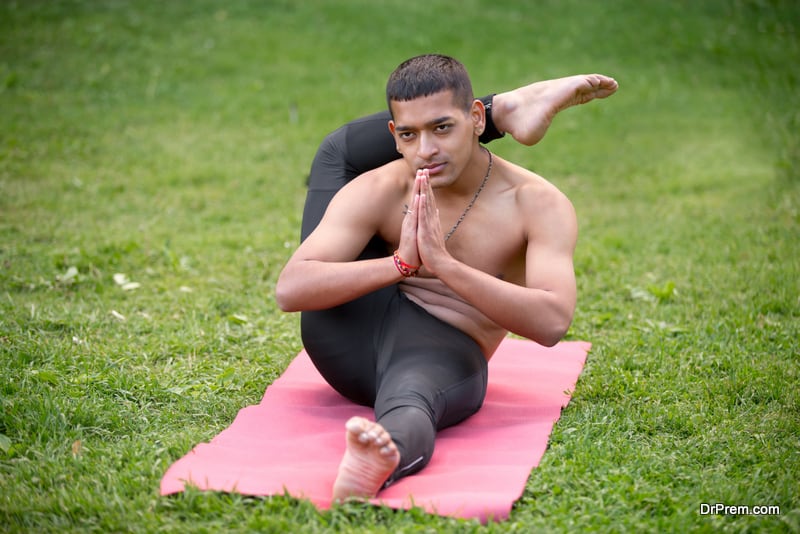 One of world's fastest growing wellness tourism industries has rooted itself in the soils of India. Wellness tourism industry accounts for 14% of the entire tourism outlay of the country and is expected to increase further. Wellness and healthy living has been in the divine cultures of India since the time immemorial, through commercialization of this industry this has become a major attraction to the world and India has thereby evolved as a growing nation in the field of wellness tourism.
Indigenous and traditional healing practices like yoga, meditation and Ayurveda have caught the world in a storm and are the prime attractions in Indian wellness tourism offerings. The country's vast and diverse natural resources are highly supportive of these traditional therapies enabling visitors achieve their individual health and wellness goal in a vacationing ambience. Wellness resorts and facilities in Kerala, Maharashtra, Uttarakhand, Karnataka and Goa offering innovative wellness programs and packages attract a large fraction of wellness travelers from different parts of the world.
Middle East: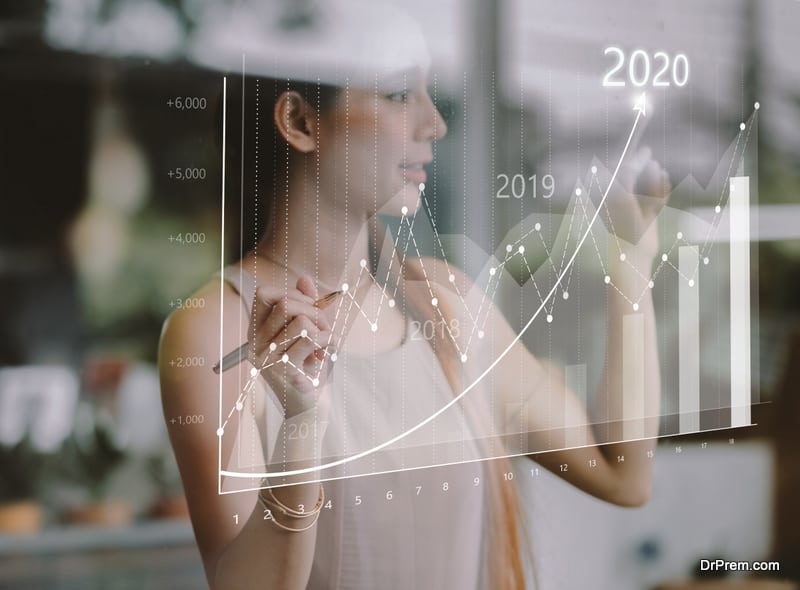 According to the Global Wellness Institute, MENA (Middle East and North Africa) region is growing faster in wellness tourism revenues than any other global destinations. Wellness trips both domestic and inbound combined grew from 8.5 million in 2015 to 11 million in 2017. Revenues from wellness tourism shot from $8.3 bn in 2015 to $11bn in 2017 and is projected to grow by 75% to touch $18.7 bn by 2022.
Middle East and places like Dubai have become a hub for the procedures of wellness tourism. Of all, Dubai has emerged as the most popular health and wellness tourism destination of the region. This industry is growing largely in the Middle East that has become a known destination world over for the wellness tourism industry. Personal well being has been a recent concern for the Middle East and they have done all that was necessary to build a global name.
Argentina: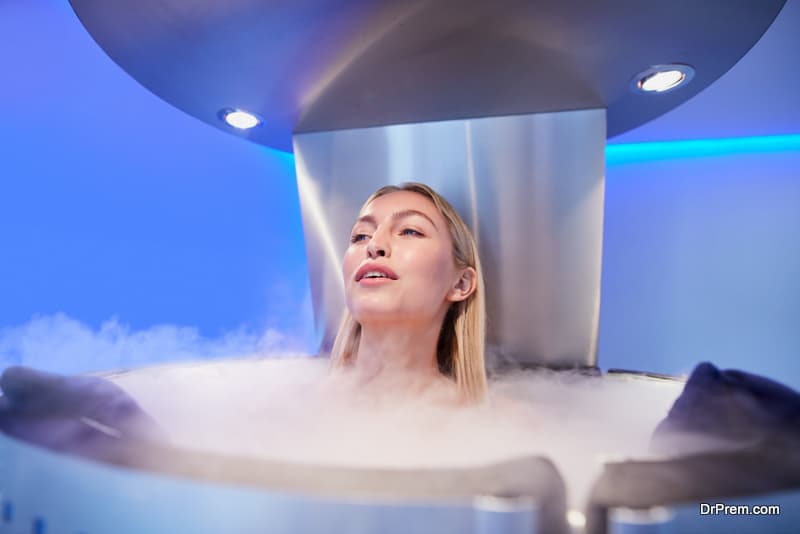 Argentina is the world's fastest growing wellness tourism destinations creating almost a niche for itself in this particular field. It is an attractive destination for the foreign tourists for it provides the best of wellness services earning itself a global position. Argentina promotes wellness tourism through cosmetic surgeries, anti-aging beauty treatments, anti-stress treatments, weight loss programs and relaxation therapies in various thermal spas and health centers. The country's wellness tourism covers Thermal Spa Tourism covering 40 thermal spas known for its  therapeutic properties to treat ailments related to bones, skin, digestive and respiratory systems along with promoting relaxation.
Egypt: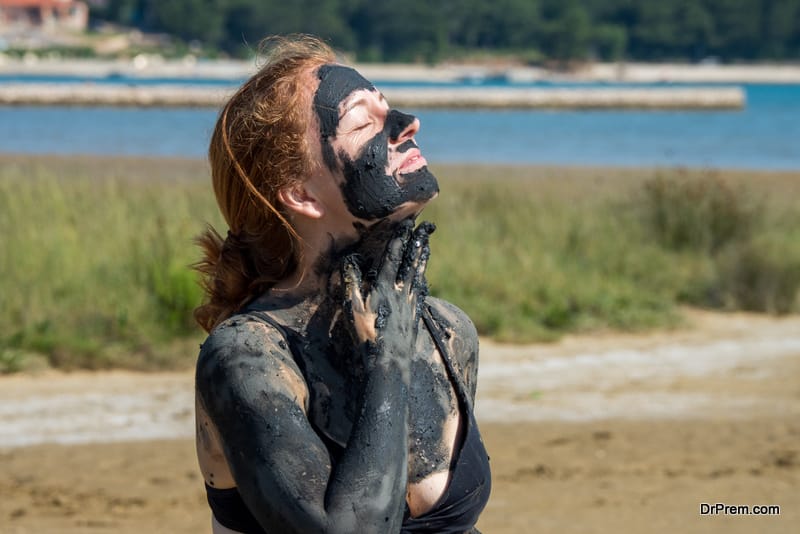 Wellness tourism industry in Egypt is also evolving continuously and is becoming a popular site for these services on global fronts. Historic volumes and values for the healthy lifestyle is an added attraction for this place. Wellness tourism growth in Egypt is reliant on its massive natural resources comprising of mineral springs, sand dunes and therapeutic mud known to have incredible healing properties. Since ages, people have used these natural therapies to treat a range of ailments related to joints and skin which do not respond well to conventional treatments. Wellness programs in Egypt also offer body pampering treatments like massages, spa therapies, aquatic exercises and thalassotherapy.
Lisbon, Portugal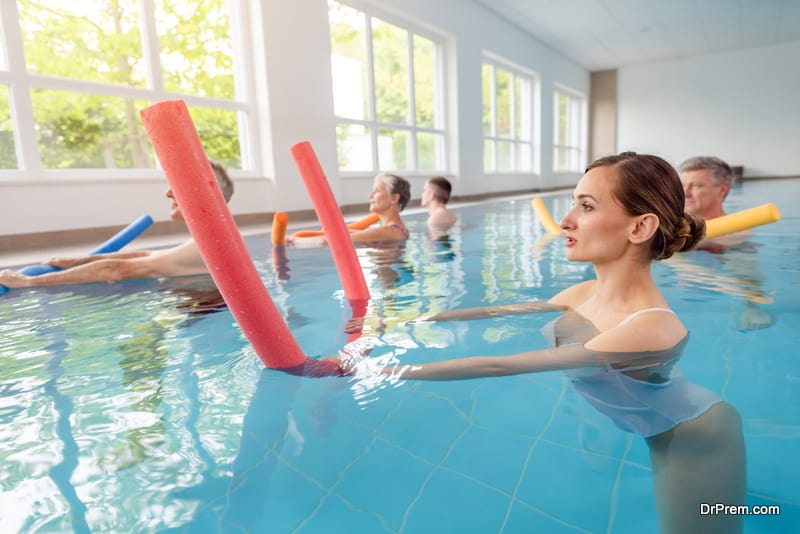 Lisbon is another destination growing fast in wellness tourism thanks to the number of proliferating wellness spas that offer everything from relaxing massages and therapies to pampering body scrubs. The destination with a warm and pleasant climate and over 3000 hours of sunshine every year and stunning beaches is just the right place for wellness vacationers to unwind and rejuvenate. Whether it is for Vitamin D enrichment or general upliftment of wellbeing, you will find no other country better than Lisbon.
Opportunities for exciting outdoor activities and cultural exploration add to the flavor of wellness travel. Thermal springs, mineral spas and thalassotherapy are available for those looking for special wellness treatments which are complemented by healthy Mediterranean cuisine comprising fresh seafood and fresh and olive oil. Whether it is spa relaxation breaks, detox holidays and cutting-edge medical wellness programs stressing on preventative medicine, the prices are highly competitive.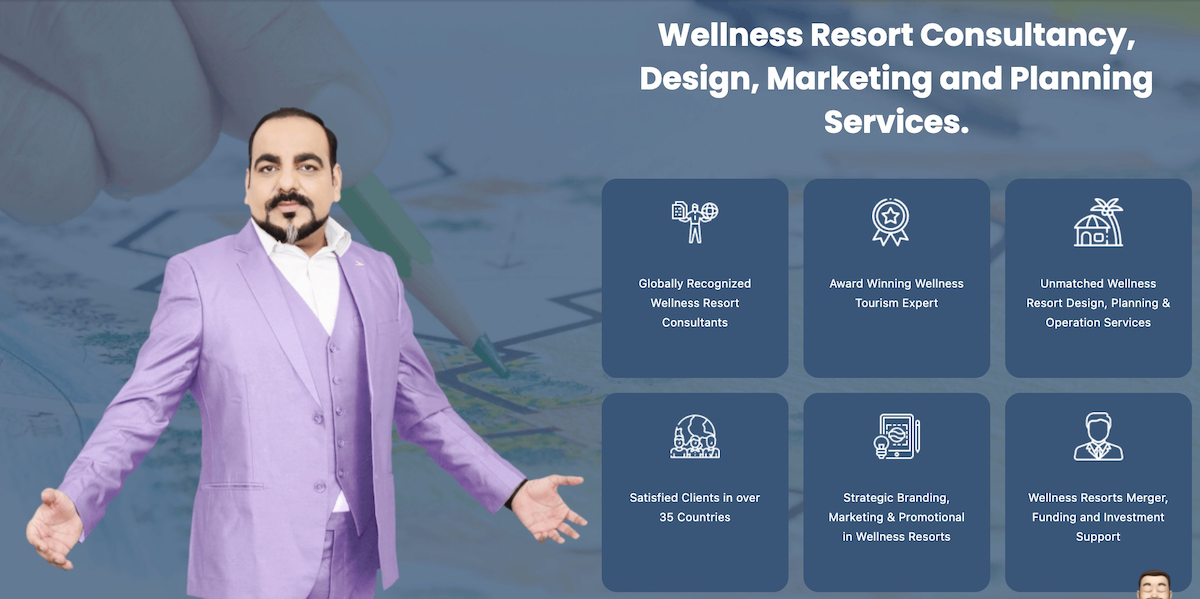 Tunisia
Speaking of the fast growth in MENA wellness tourism, one has to put few words about wellness tourism in Tunisia. In 2017, the country welcomed 577,300 wellness tourists whose expenditure amounted to $313.8 million reports GWI, the non-profit organization.The study also showed that wellness tourists in the MENA region spend 44% more than a normal traveler on an average during their wellness trip. The USP of Tunisia's wellness tourism is thalassotherapy services with  mineral-enriched seawater much-preferred by the wellness travelers. A strong dedicated legislative framework ensures the standard of services. Tunisia plans to privatize the thermal spa centers along with opening of few new facilities by 2020 to grab a bigger market share.
South Africa: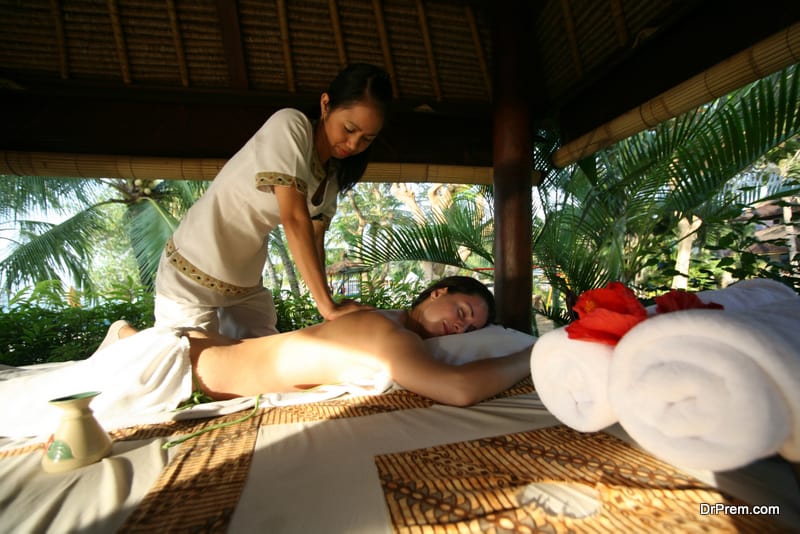 Wellness tourism industry in South Africa is constantly evolving and is becoming one of world's fastest growing wellness tourism destinations. The wellness procedures and services in South Africa are being recognized by the world and the influx of medical travelers is increasing in the country owing to this very reason.
Croatia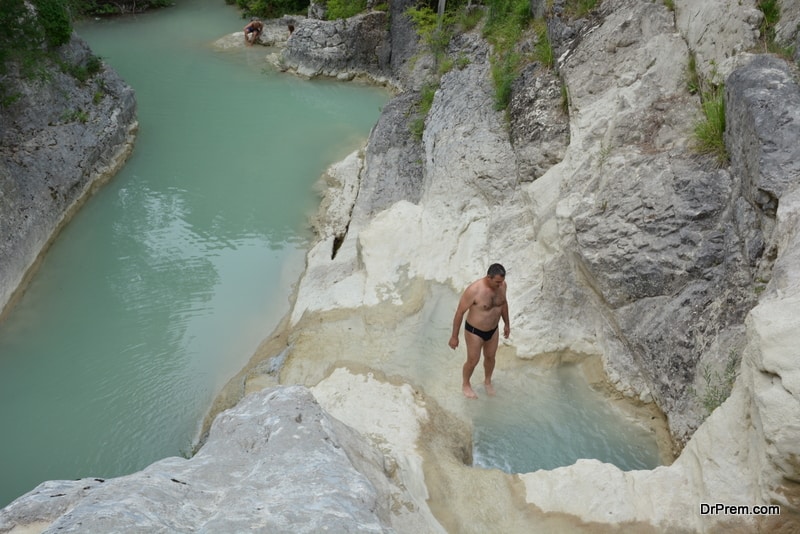 Sun-drenched islands dotting the Adriatic Coast are much loved by European and American wellness travelers making Croatia one of the fastest growing health and wellness tourism destinations. In fact, Croatia has emerged as the year round wellness tourism destination for those seeking special fitness holidays. Emrald seas, pristine beaches, pleasant weather, healthy cuisine, traditional therapies and attractive outdoor wellness-facilitating activities amid stunning natural settings conjure up a dream wellness vacation for any traveler whether he is traveling for leisure or health purpose. Zagreb, the capital, Dubvronik, Opatija Kvarner, Dalmatia, and Split are some of the destinations loved by wellness travelers. 
Malaysia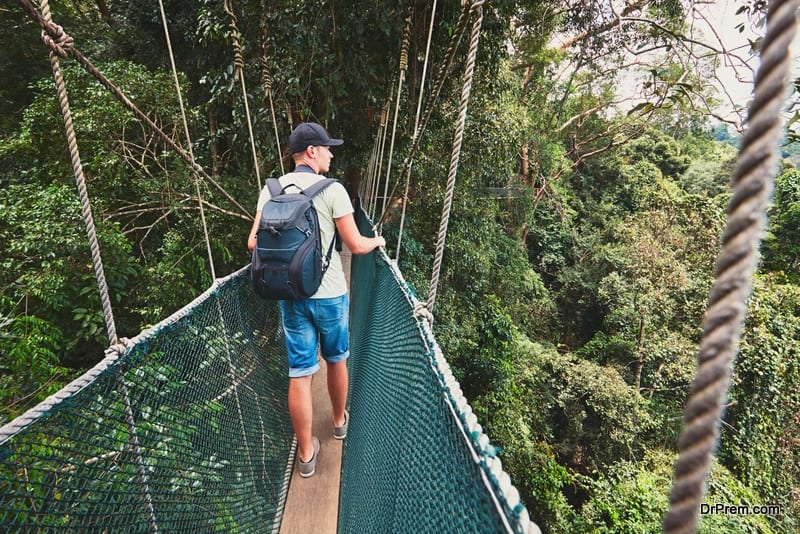 Malaysia ranking high in global medical tourism has also come up fast in wellness destination rankings to be in the top ten in the Asia-Pacific region. The country rich in natural resources is showing a rapid growth in wellness tourism for the last few years with 8.3 million trips and expenditure amounting to $5bn. Tropical forests, splendid beaches and mountains provide the right setting for wellness activities.
Malaysia has a long way to go in setting up a greater number of full-service wellness resorts but tourism authorities in coordination with various tourism agencies and booking platforms are promoting the country's wellness tourism prospects by offering nature excursions, hiking trails, traditional cooking classes and therapy workshops. Some wellknown wellness retreats are offering immersive experiences in spa treatments, yoga, meditation, breathwork and weight management programs. Comprehensive wellness packages including health screening and voluntourism are also on the offer to cater to various wellness requirements of the travelers.
Sri Lanka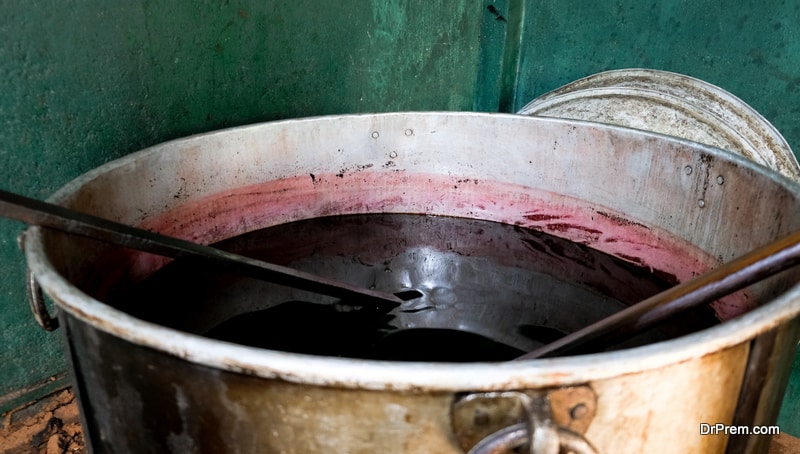 Sri Lanka although in the nascent stage of wellness tourism growth has tremendous potential to rank high. The country seems to have recorded an estimated 618,000 wellness tourism trips in 2019 with travelers spending $1,160 on an average and it hopes to almost double the numbers in the next five years. There is no dearth of natural resources conducive to wellness travel plus the Sri Lankan traditional medicinal practices influenced by Buddhism and Indian Ayurveda complements the purpose.
The country has been welcoming medical tourists from the neighboring destinations who also seek indigenous wellness treatments in resorts and spas set amid splendid natural grandeur. Travelers from developed nations take special interest in various preventative wellness programs as a part of their leisure vacation. Recently, the Sri Lankan wellness tourism industry received the much-desired impetus with the country's Export Development Board (EDB) giving special recognition to wellness tourism as a potential sector under the National Export Strategy (NES). The country is taking ground-breaking initiatives to position its wellness tourism offerings attractively in the global market.