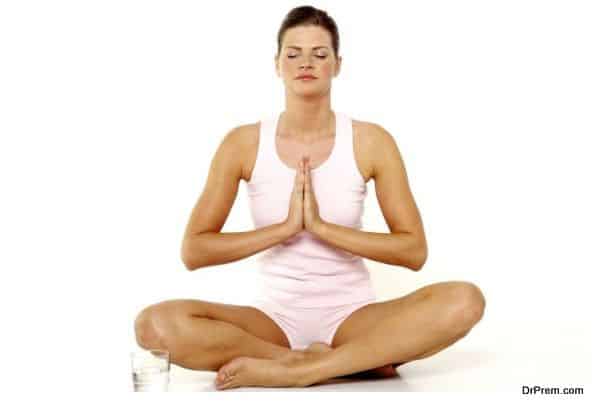 Sometimes the right background ambiance is as important the inner concentration for a successful exercising session. And, what can be more harmonious than an apt musical atmosphere to your power Yoga workout? So, without further ado, let us go through some of the suitable tracks for that ethereal tempo of Yoga.
Pearl Jam – Just Breathe
A far cry from the usual loud, alternative fare of one of America's greatest rock band, Just Breathe can be both confusing and deep at the same time. Of course, that is what makes it perfect for an exotic Yoga workout.
Grizzly Bear – Ready, Able
Yes, Grizzly Bear had made their mark with an entry in the Twilight OST. However, Ready, Able still remains one their best compositions. The great thing about this song is that it starts out with a somber ambiance, but changes its tempo mid way to a more intense session – which is almost analogous to your gradually complex workout poses.
Chakra Rhythm – Soulfood Power Yoga CD
Another track that starts out with a serene milieu and ends in a faster setting, the Chakra Rhythm is just the apt mirror to your consuming Yoga session. So, be ready to take up the classical challenge – starting nonchalantly but ending with a bang!
Dancing Buddha – Soulfood Power Yoga CD
The other entry from the Soulfood Power Yoga, this track is more about the continuation of your workout tempo. The serene state of the background music can be relaxing to both our mind and body, while the authentic chants come as wisps of inspiration.
Sarah McLachlan & Delerium – Silence
If calmness is your forte, then this quaint number is surely your type of music. Exuding that certain degree of melancholy fused with dollops of eeriness, Silence can be your gateway to one of those sessions of ardent meditation.
Jaia Ganesha – Yoga Rhythms by Shiva Rea CD
Composed along the hymns of the Hindu Elephant God, this track can be pretty different from the usual fare of power Yoga music. Seemingly exceptional vibrations compliment the fascinating beats. This unique setup can readily correspond to your fast yet harmonious Yoga poses.
In For The Night – Yoga Moods CD
Our final entry combines significant elements of both Eastern and Western musical influences. This grandiosely fascinating fusion might just prove to be your mind's cocktail for that flourishing session of zealous workout.