Ayurveda or "life knowledge" is the traditional system of healthcare originating thousands of years ago in India. It aims to prevent illness, and heal the sick. In present day lifestyle that is full of tensions due to hectic schedules, multitasking etc. time is at a premium. People are stressed both mentally and physically. The business of spa is gaining currency very fast as people flock to these health spas to rejuvenate, and Ayurveda as an wellness spa concept has become very popular.
Ayurvedic massage spas follow the traditional Indian system of Ayurveda, which is based on the premise that human body consists of three energies called doshas- "vata", "pitta", and "kapha". Every individual has a distinct balance of these doshas. When any one of the dosha exceeds its established proportion, the balance gets disturbed. Our wellness depends on the balance of these doshas. Ayurvedic therapy helps our body to maintain this balance.h2
Any Ayurvedic massage spa will require some initial planning and it is advisable to take some professional help to ensure starting the spa that is well designed and is a financially sound venture.
Here are some tips on how to start an Ayurvedic wellness spa:
A complete guide on Ayurvedic Wellness Spa – how to start, top destinations and the best time to visit
Get NABH Accreditation
To run an Ayurvedic Panchakarma clinic or provide Ayurvedic spa services, you will need a NABH accreditation. This is a government body to which you will have to apply, and you can start your Ayurvedic Wellness Spa only when your application is approved. Having NABH Accreditation adds to your Wellness Centre's reputation and creates trust in your customers.
Hire trained therapists
You need to hire trained therapists and therapy consultants who will decide what type of treatment needs to be given. A trained person from an Ayurvedic College who has Bachelor of Ayurvedic Medicine and Surgery or BAMS is a minimum requirement. A post graduate MS or MD in Ayurveda is also ideal. In India, Ayurvedic doctors are registered with the CCIM or Central Council of Indian Medicine.
One of the things to consider for an ayurvedic wellness spa, if you are planning to provide Panchakarma treatment, then the person must have a certificate or diploma in Panchakarma from a reputed institute. You should hire one female and one male therapist, as some people are comfortable with only male or only female therapists.
Panchakarma equipment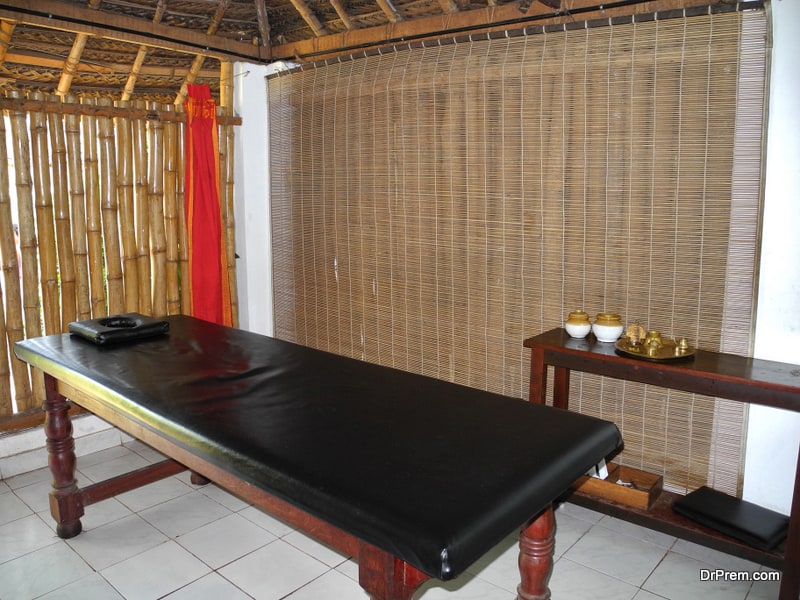 To carry out the various therapies as well as treatments, you must equip your spa with several Droni or Ayurvedic massage table, Shirodhara Stand as well as Vessel, Vasti Yantra, SwedanaYantram for the steam room, are some of the basic equipment that you will need.
Apart from the Panchakarma equipment, you will also need to have a pantry or kitchen type area with a stove, pans, spoons etc to heat oil, fry leaves and so on.
The special Ayurvedic massage oils and medicines have to be bought, after consulting with your Ayurvedic practitioner.
Consultation area
As these therapies are person centric, it is important to have proper knowledge about the problems person is facing. In the Ayurvedic wellness spa concept, individual consultation by Ayurvedic practitioner is essential and you will require a proper consultation room where physical as well as mental problems a patient has can be discussed.
Private rooms for therapy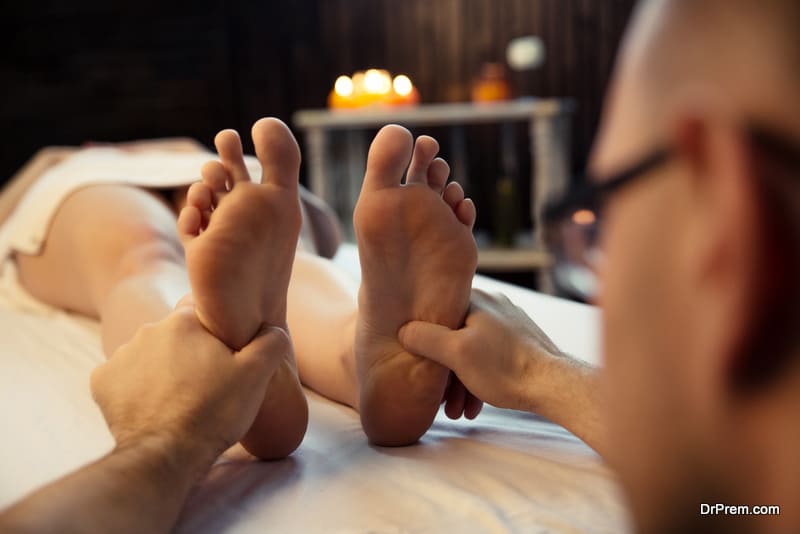 Depending upon the size of venture, a number of therapy rooms need to be provided. A standard room needs to have a wooden tabletop for Ayurvedic massage, known as Adonor Droni,where massage therapy is given. Various types of ayurvedic massage in wellness spa are performed on the Droni or Adon.
Each room should also have an attached cubicle for taking steam and a private shower area.
The steam box or steam room, will be attached with a steam generator. You will also have to create shower rooms attached with each of these therapy rooms.
These spas should offer complete Ayurvedic health experience. For physical, mental and spiritual well-being, a separate hall needs to be provided where people interested in yoga or meditation can practice.
These rooms have special significance, since wellness seekers will be attempting to regain their spiritual as well as mental well-being in these rooms.
There are some of factors, which are to be considered while creating an Ayurvedic spa or wellness center. You should have qualified therapists, to offer different types of ayurvedic massage in wellness spa as well as therapy consultants. Secondly, ingredients for the therapies such as herbs, medicinal oils, body packs and aromas are to be chosen wisely.
Good ambience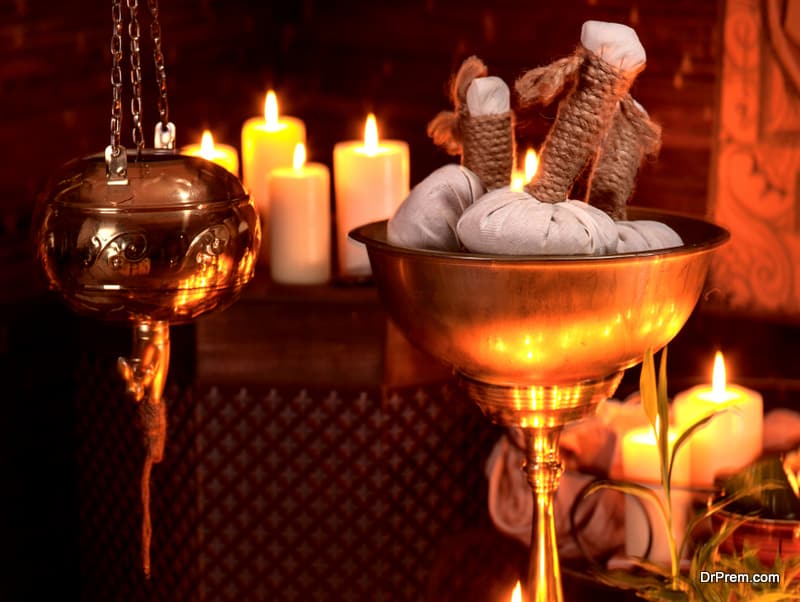 Special care needs to be taken to provide calm and serene ambiance where a person feels relaxed and close to nature. A spa should have courteous therapists and hygienic conditions. Ayurvedic therapies need medicinal oils, herbs, body packs and aromas, which should be provided regularly.
Best time to seek Ayurvedic treatments in India
The perfect time to seek Ayurvedic treatments in India is monsoon because the atmosphere is usually cool, dust free and moist during this season. This ideal atmospheric condition helps the body pores to open up which makes body accessible to therapy and oils generally used for treating various diseases and messages.
The admired areas that offer Ayurvedic treatments in India include the southern state of Kerala, which has vast resources of medicinal plants, herbs and positive climatic conditions for the same. People can also benefit Ayurvedic treatments in various hospitals in Goa and Karnataka. Kottakkal and Padinharkkara Ayurveda Hospital and Research Center in Kerala are the best and popular Ayurvedic hospitals in India.
In addition to this, the best Ayurveda resorts offering treatments to various ailments include Ayurvedic Natural Health Center in Goa and the Indus Valley Ayurvedic Centre (IVAC) in Karnataka. Kerala has various Ayurvedic resorts, such as Kairali Ayurvedic Health Resort, Somatheeram Ayurvedic Health Resort, Beach and Lake Ayurvedic Resort, KalariKovilakom, Sarovaram Ayurvedic Resort, Shin Shiva Ayurvedic Resort and Ayurveda Yoga Villa.
But before going on to the best Ayurvedic spa retreats of India, a snapshot of some medicine systems which have been practiced for thousands of years in India:
Siddha medicine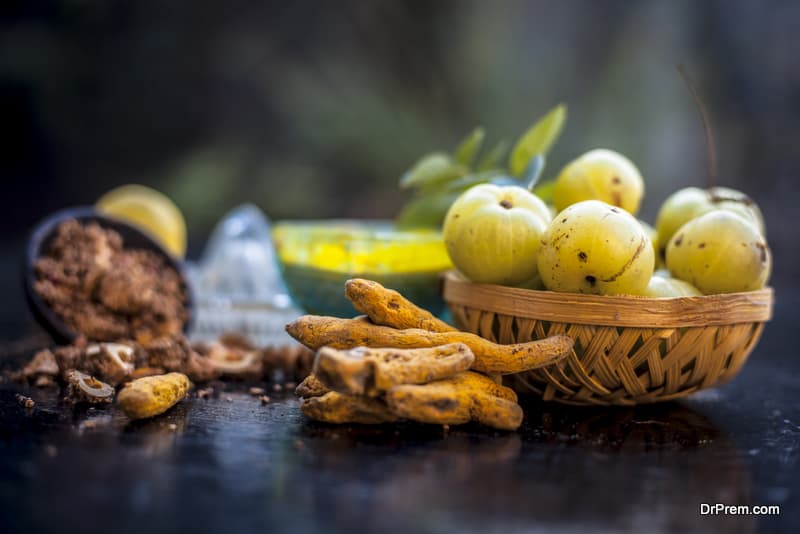 Siddha Medicine is known as an ancient customary medicine system. Siddha Medicine originated 10000 years ago in South India around, in the state of Tamil Nadu specifically. The medical system came into being as part of trio – Indian medicines that include Siddha, Unani and Ayurveda.
Yoga or Meditation
Yoga that constitutes the mental, physical and spiritual practices was originated in ancient India. Yoga is a substitute as well as complimentary medicine traces of which goes to Indus Valley Civilization sites around third millennium BCE that represents the figures of positions that are similar to yoga poses.
Many practitioners in West generally focus on exercise instead of meditation. It aims to attain a perfect state of mind, body and soul through exercises and meditations. Wellness tourists from all over the planet travel to India to avail the benefits of Yoga therapies. India is finest for relaxation vocations and offers yoga therapies and knowledge of Yoga asanas through its renowned centers.
Yunani Medicines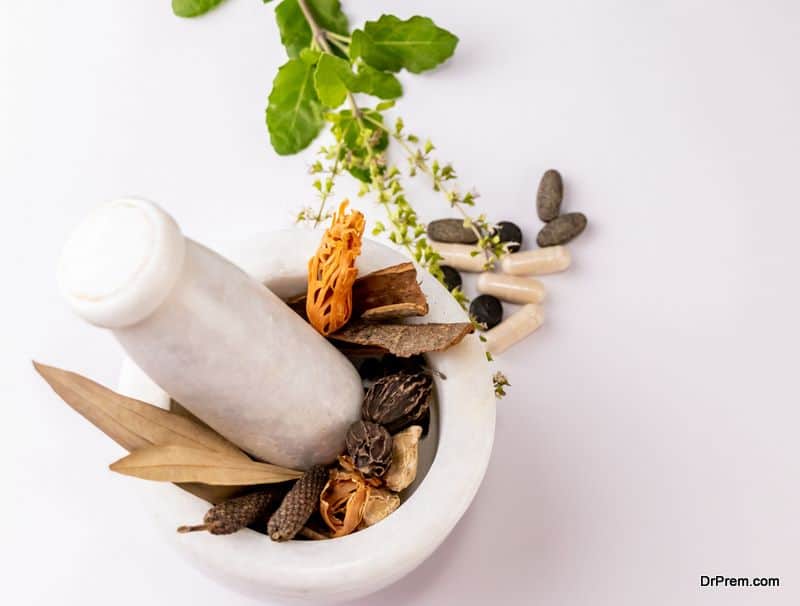 It is a form of traditional medicine and is an alternative approach of medical treatment, which is practiced broadly in India. Unani medicine refers to traditional Graeco-Arabian medication that has its origins in Greece.
ave courteous therapists and hygienic conditions. Ayurvedic therapies need medicinal oils, herbs, body packs and aromas, which should be provided regularly.
Best ayurvedic and spa retreats in India
Wellness tourism combines both hedonic wellbeing which puts stress on feeling happy and positive and eudaimonic wellbeing which emphasizes on personal growth and fulfillment. From the ancient days India has been regarded as the land of holistic healing.
From the Himalayas in the north till the tip of Kanyakumari, in the south, there are numerous splendid wellness destinations across India for self-improvement, relaxation and spiritual gain. A list of the best wellness retreats of India has been compiled for your help.
Somatheeram Ayurvedic Health Resort, Kerala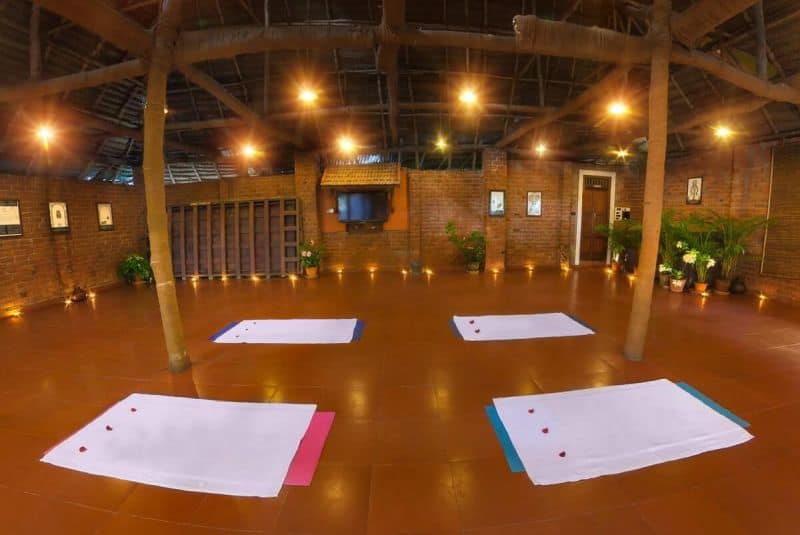 Image Source : somatheeram.net
Perched on the quaint sea shore of Kerala, Somatheeram Ayurvedic Health Resort is considered to be one of the best wellness destinations in India. It is just 9 kilometers away from the famed Kovalam Beach. It has been successfully offering traditional ayurvedic treatments and spa therapies to both native and foreign travelers.
The ayurvedic therapies on offer are used for curing dire diseases leukemia, diabetes and skin diseases. People also visit this wellness resort for reducing weight and be free from obesity. The ayurvedic healing packages also include yoga and meditation sessions. If you stay for two weeks you will get a complimentary boat ride. The myriad treatments and therapies offered at this health resort makes it one of the best ayurvedic spa retreats in India.
Ananda in the Himalayas, Uttarakhand
Contemporary spa therapies from Europe and Thailand have been combined with traditional ayurvedic treatments and aromatherapy for complete holistic healing of the guests at Ananda in the Himalayas. The scenic location enhances the experience of wellness manifolds.
It is situated in the lap of nature at the foothill of Himalayas, 260 km north of Delhi. Couples can opt for the special and unique Kama Suite that includes steam shower and massages for both husband and wife. Less oil is used along with synchronized massage techniques to reduce body aches and relax the tensed muscles, which is similar to the practice at thebest ayurvedic spa retreats in India.
Shinshiva Ayurvedic Resort, Kerala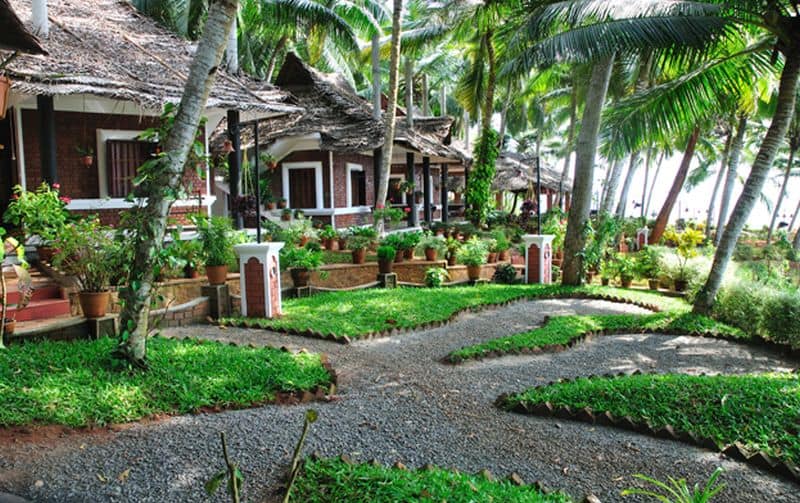 Image Source : shinshivaresort.com
Situated right beside the Arabian seas and amidst a grove of palm trees, Shinshiva Ayurvedic Resort is another gem of Kerala. It offers a peaceful ambience coupled with the best of ayurvedic therapies. Here one can get treatments from various physical ailments like arthritis, paralysis, asthma, obesity, stress, gastric complaints, infertility and skin diseases. Traditional yoga session help in bringing balance between the body, mind and soul of individuals.
Ayurvedic Yoga Villa, Kalari
Located on the bank of the River Kabani, Ayurvedic Yoga Village is another famous wellness destination of India. Non-toxic herbal medicines and oils are used for performing the ayurvedic treatments. Yoga, Pranayama, Marma massage and other therapies are used for mental and physical relaxation and healing. Healthy diet is providing to the tourists in accordance with their holistic lifestyle.
The Leela, Udaipur
Image Source : theleela.com
Udaipur is called the city of lakes and palaces. The Leela is one of the main attractions of this city of rich cultural history. Lovely palace like architecture, regal and colorful tents make Leela a wonderful place to be in. guests can opt for various therapies and spa treatments like hot stone massage, meditation classes, yoga sessions and facials.
Bay Leaf Ayurveda Spa Resort, Visakhapatanam
It is one of the best ayurvedic spa retreats in India, located in Visakhapatanam. Wellness travelers may choose from a wide array of therapeutic services. Authentic ayurvedic treatments like Abhyanga Sweda, Shirodhara, Udvartana, ayurvedic facials, Janu Basti and ayurvedic hair treatments are available for whole body healing and rejuvenation.
There are a number of high end and luxurious wellness resorts in India which offers best in class ayurvedic treatments. The treatments aim to restore health and vitality of native and international travelers.