Thermal tourism in Mexico is going to be a star attraction in the coming years for the wellness seekers, primarily for North Americans and Canadians who always prefer this sunny destination for vacationing. Out of 11.44 million international tourist visits in 2016, 7.86 million were Americans. It would be important to note that today Americans contribute the most to the global wellness tourism market.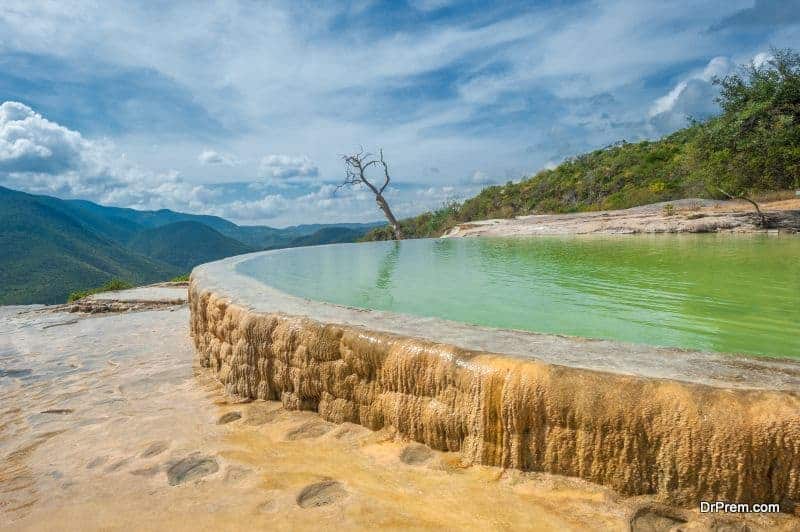 Europe has always been on the forefront with Turkey dominating the thermal tourism market but capitalizing the growing craze for thermal spas, Mexico is set to take up all possible efforts in heightening its thermal tourism potential.
The health benefits of thermal springs had been known to human civilization down the ages. Minerals dissolved in these wonder waters had been a solution for various health disorders. Thermal spas generate appreciable employment and revenue contributing significantly to the country's GDP.
Mexico ranks 11th in the global wellness tourism market and experiences more than one million patient visits annually. The country depends heavily on the tourism sector for its growth, and the increasing number of foreign wellness seekers has driven the country to focus more on this domain of wellness tourism.
Mexican Spa and wellness tourism stats: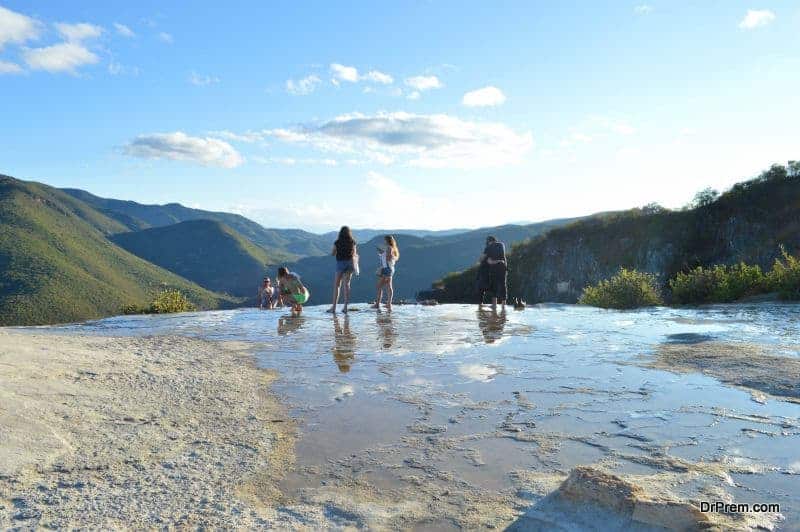 In 2013, Mexico saw 12 million visitors in the health and wellness sector and the number is projected to touch 20 million in 2017.
The country ranks first in the spa industry and second in Thermal/Mineral Spring market in the Latin America-Caribbean region.
Generates an annual revenue of $1364.5 employing 44,839 heads (as per 2013 stats)
Mexico provides 20 different spa services offering best quality treatments and cutting-edge accommodations.
The number of spas in Mexico has doubled from 2007-2013 creating more than 3000 spas which included more than 575 thermal baths.
 Termatalia Mexico – Propelling Thermal Tourism expansion: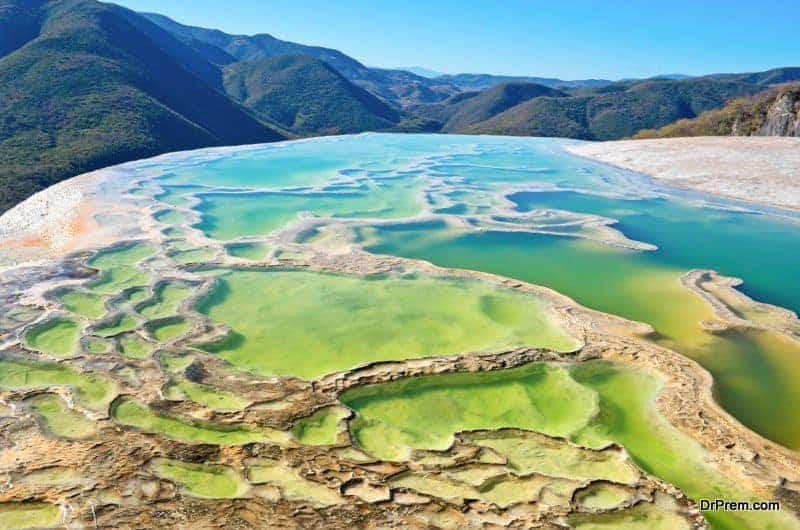 Termatalia is an exclusive expo that stands for a thermal linkage between Europe and Latin America drawing experts and enthusiasts in health and wellness industry from more than 30 countries.  The sheer scale of the meet is bewitching. One would marvel at the level of pleasure and entertainment the thermal spa resorts have in store for the tourists visiting these health and wellness enhancing destinations.
The reserve of huge promises that Mexico holds in the health and wellness domain, in thermal spa industry to be specific, had in fact precipitated into the Termatalia debut in the country. This grand event centering on health and wellness tourism opened doors to the global dignitaries visiting the country. In this context, the entire country is divided into 5 sections:
Mexico North.
South East and Gulf.
Pacific coast.
Centre and Bajo.
Baja California peninsula.
The expo is designed to promote the cultural and educational swap between countries from a wide angle approach covering business, academic and societal elements with the objective of furthering the market share of thermal and wellness tourism industry. The approach is cardinal and rests on a well thought out winning scheme of execution and implementation of programs.
In view of the immense potential of Mexican health and wellness tourism sector, hosting Termatalia, a sensational 16 year old thermal tourism milepost was quite significant. It is interesting to note that this event held in the State of Coahulia (Mexico) in 2016 has 1142 mineromedicinal springs, an incredible number!
Product and service development on the cards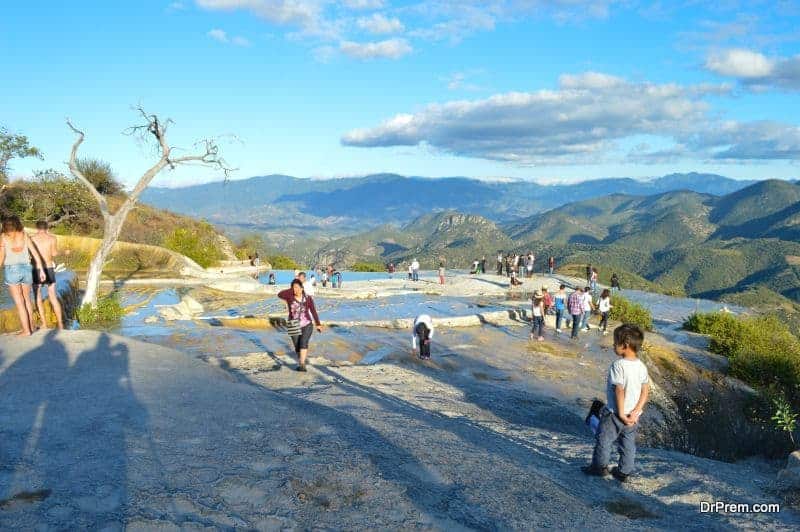 Mexico now aims to go for more product developments with mineromedicinal waters covering at least 21 of the 32 federal states to enhance its thermal tourism market share. To cater to the requirements of such a huge volume of foreign crowd, there is an absolute need for qualified and trained professionals to maintain a strong foothold in the global spa market.
These professionals ensure high quality of thermal water treatment for patients and would take care of the guest safety aspects as well. Termatalia Mexico, no doubt, provided the right opportunity for realization of this objective giving ample opportunities of business networking and marketing to the prime stakeholders.
The country made a smart move in hosting such a high end meet that provided opportunity to interact and gain insights from top notch professionals. Emphasis would be more on promoting healthy eating habits inculcating the latest gastronomical trends helping to sustain the wellness of the tourists for a longer time span.
A study further revealed that the choicest spas of Mexico are capable of delivering versatile thermal bath and spa services maintaining one of the leading positions in the global wellness business.  Apart from world class thermal spa resorts, the country offers a range of welfare services including spa boutiques, retreats for lifestyle modifications, spirituality retreats and beauty treatment salons and clinics.
Mexico has been making rapid strides in the domain of health and wellness industry and meets like Termatalia act as a growth catalyst. Though the country has a long way to go in its business pursuits in the health and wellness tourism sector, the efforts are always on to identify more growth propellers to shine in the competitive market.