Wellness resorts and wellness hotel businesses are poised to grow considerably with effective implementation of Sales and Leaseback model. After a prolonged lull in global travel, hospitality sector prefers to go asset-light strategy to free up equity that can be used for expansion and other purpose. Sales and Leaseback (SLB) model serves this purpose well and is a win-win situation for all the parties involved.
Although this model has been very popular for a long time in Europe and the US, it is likely togain popularity in many leading wellness tourism destinations. Hospitality business is in serious lookout for improved cashflow.
Wellness has seeped into the real estate and this niche is growing faster than anticipated. GWI predicts market growth to touch $197 billion by 2022 from $134 billion in 2017. Buyers are looking for healthy dwelling environments even when away from home and are willing to pay a premium.
In this wellness tourism guide, we will talk about various aspects of Sales and Leaseback Model (SLB) and its benefits. You will read about:
A complete guide on Sales and Leaseback of Wellness Resorts, Wellness Hotels, and Wellness Real Estate – Tips, trends, planning, agreement, documentation and more
How Sales and Leaseback Model (SLB) works?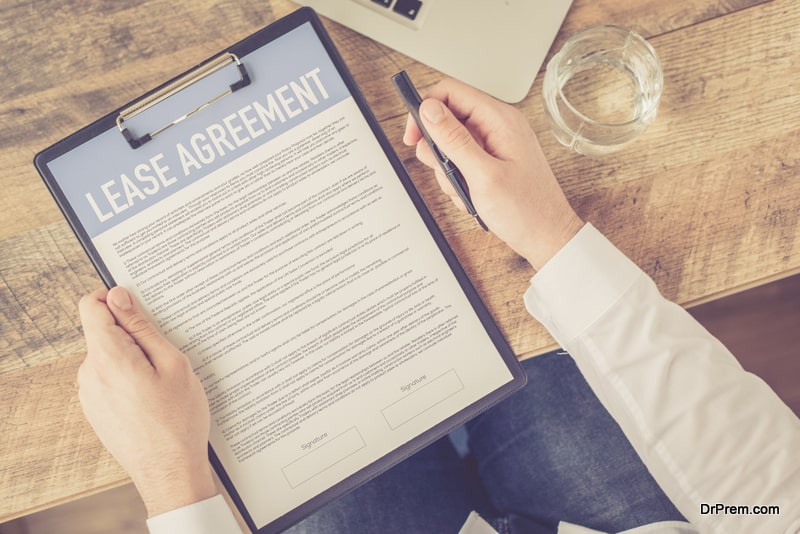 The purchaser, buyer, or investor buys a specific wellness resort, hotel, villa, or any kind of accommodation property and leases back to the developer for a specific period. The developer runs the wellness resort or hotel business and agrees to pay a fixed rent to the buyer who is now the owner periodically as per the agreement.
The buyer or owner or the investor has no control on the business operation and doesn't bear any risk or liability of the business.  They just ensure that they get the agreed upon rent regularly as a return on their investment. The rent is subjected to periodic review and revisions where the owner can maintain a stable growth in cash flow as long as the agreement remains valid.
Apart from getting a stable earning, the buyer or the investor can enjoy a vacation or holiday for a few days or months in the property without paying any accommodation charges.  The developer, though ceases to be the owner, continues to enjoy the rights of the property through various business operations needed for the property to perform.
Typically, the lease term for sale-leaseback models in wellness resort and wellness hotel business can be 5,10,15, 20 or 25 years just to ensure enough time period to get a substantial yield on the investment. Two transactions happen in this model:
The sale or purchase of the property where both parties sign a sale-purchase agreement.
Signing the Lease contract where the lease time period and rental rates are agreed.
Both the transactions are closely linked since the selling price or the investing price must enable the buyer or investor to get an attractive return from the monthly rental rates as specified in the Lease Contract.
Who are the best candidates for Sales and Leaseback of Wellness Resorts?
Freezing up of capital in hospitality real estate leaves very little room for developers to run and expand the business. Especially in unforeseen situations, financial flexibility can help in exploring different earning avenues than to keep your hands tight. Therefore, Sales and Leaseback in wellness resort and wellness hotel business could be very useful for:
Brands and organizations looking for re-financing opportunities to free up capital and improve the cash flow without hurting the existing operation.
Organizations looking for cash to pay off debts or invest in further expansions for an accelerated growth.
Those want to enjoy the cake and have it too. They can enjoy running the operation business along with the benefits of cash flow.
Individual buyers or investors looking for attractive return on investments.
People looking for second home to take occasional relaxing breaks from mundane life.
Some developers may look for early buy out to go asset light.
However, it is recommended you consult a wellness hotel or wellness resort advisor to check whether this proposition is workable for you or not.
The growing potential of Sales and Leaseback Model in Wellness Resort and Wellness Hotel Business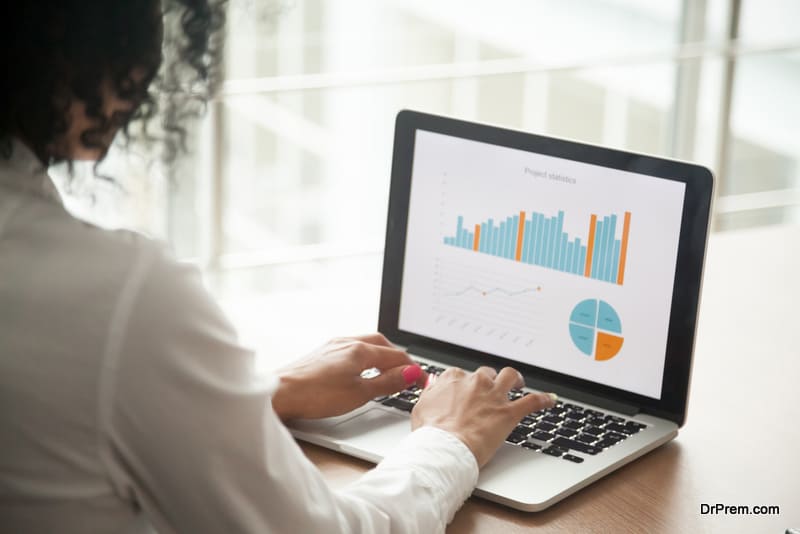 Now, the question is why SLB model? The simple answer is the current market dynamics that has created some alternative opportunities for the hospitality industry. The global hospitality industry is forced to think better alternatives to keep things growing and flourishing. To build more resilience and sustainability, Sales and Leaseback Model can create unique opportunities for wellness resort and wellness hotel business.
Let us discuss which factors are going in favor of Sales and Leaseback?
Growing debt affecting the bottom line
Astronomically high debt has been a thorn in flesh of many wellness resorts and hotels, and it never seems to recede. Banks have overstretched their funding limits and are refusing to extend loans. Insolvency and bankruptcy have been common incidences in the hospitality industry especially during the global health crisis. Amid such circumstances, sales and leaseback model can be a reasonably good option.
Wellness hotels and resorts are in dire need of liquidity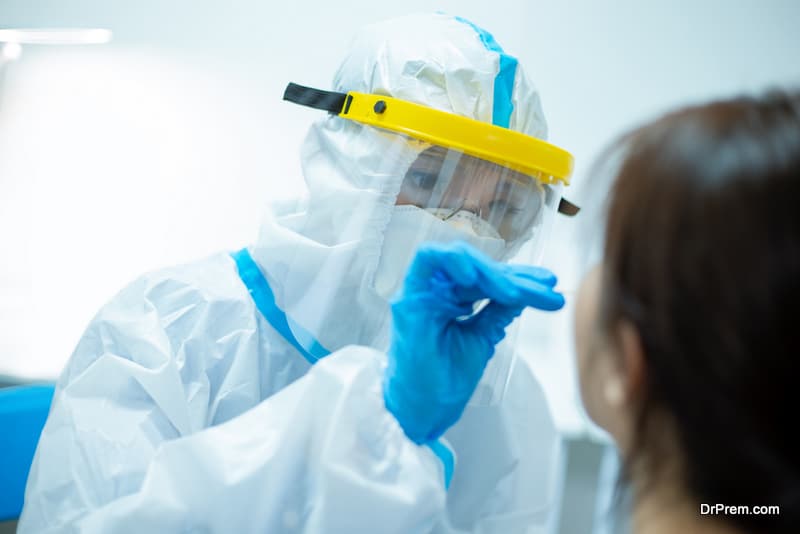 The pandemic-induced global travel restrictions have come down heavily in the hospitality industry. Many are out of the business. Wellness resorts and hotels that managed to stay afloat are in the dire need of cash to pay off debts, refurbish facilities, pay staff salary, and manage other expenses.
The growing need for expansion, diversification, and penetration
As the world reopens, wellness resorts and hotels have to go for fresh hiring and expansions to cater to the newer customer demands. After a long lull phase, there will be new launches for which they need hard cash. Product diversification and enhanced market penetration are also on their lookout.
Work from anywhere shifting dwelling preferences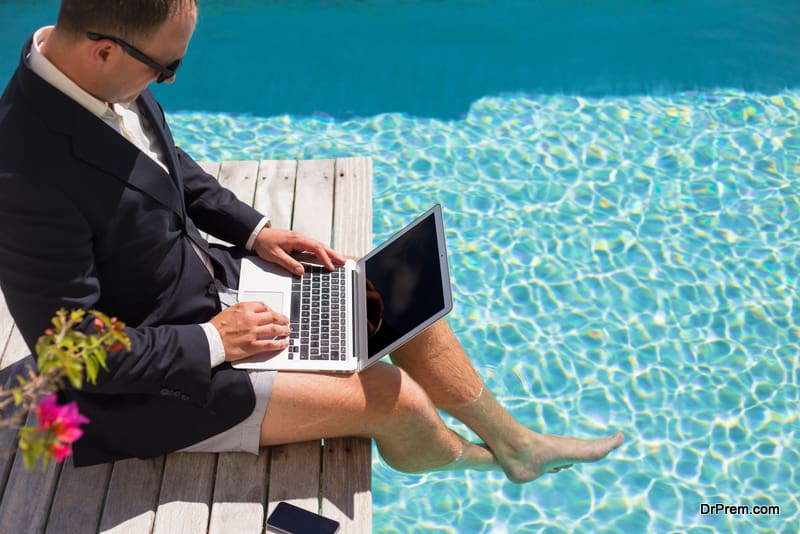 This recent workplace flexibility is fast changing the concept of dwelling and habitation. Mushrooming of staycations, workcations, drivecations, and homestays have brought in a new concept of owning a 'second home'.
The well-off are happily investing in far flung wellness real estate properties to find a new meaning of work-life balance without compromising personal and professional commitments. Branded residencies are coming up with all modern amenities that will take care of both workplace wellness and personal wellbeing.
Booming of wellness real estate attracts investors
People are looking for unique dwelling spaces where they can live, laugh, and work with full focus on their wellbeing. Wellness real estate not only offers premium living conditions but also facilitates mobility, healthy engagement in different activities, and creating meaningful connections. Investors are looking for such investing options to get a high yield on their wellness real estate investments.
Wellness takes over travel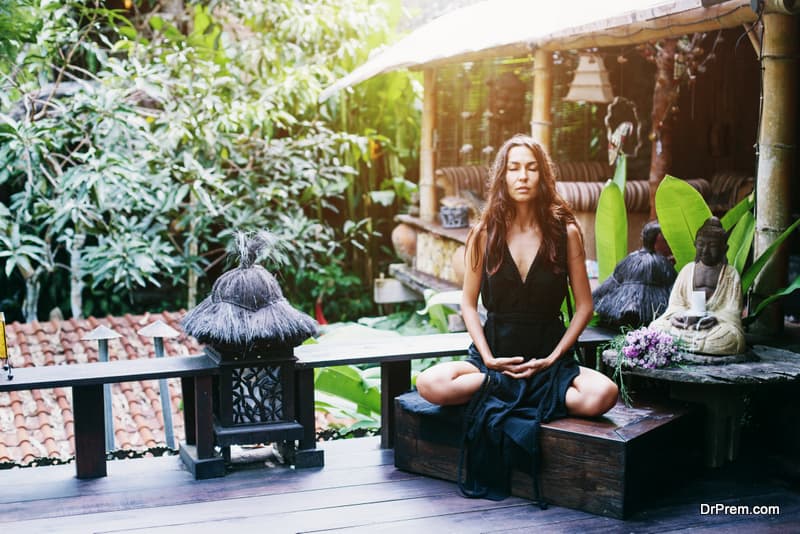 Travel has become more wellness centric. People don't want to get exhausted with tiresome itineraries but prefer rejuvenation by spending some days in their own choicest ways. More travelers would prefer long stays in some remote nature destinations and take their own sweet time for a mind body reboot.
It could be like owning a villa or cottage in a wellness resort and leasing it back to the developer who takes the responsibility of making it profitable. The buyers will simply enjoy their stay and accumulate other benefits generated through various activities in these wellness resorts or hotels.
Expected demand growth for leisure-focused properties
Work, leisure, and recreation take an important place in wellness trends. If it is not mixing business with pleasure but making business, pleasure and leisure walk along. None can be segregated. Burgeoning upper middle-class and high net worth individuals will look for suitable properties to enjoy and accelerate their earnings as well.
Growing popularity of shared-holiday ownership model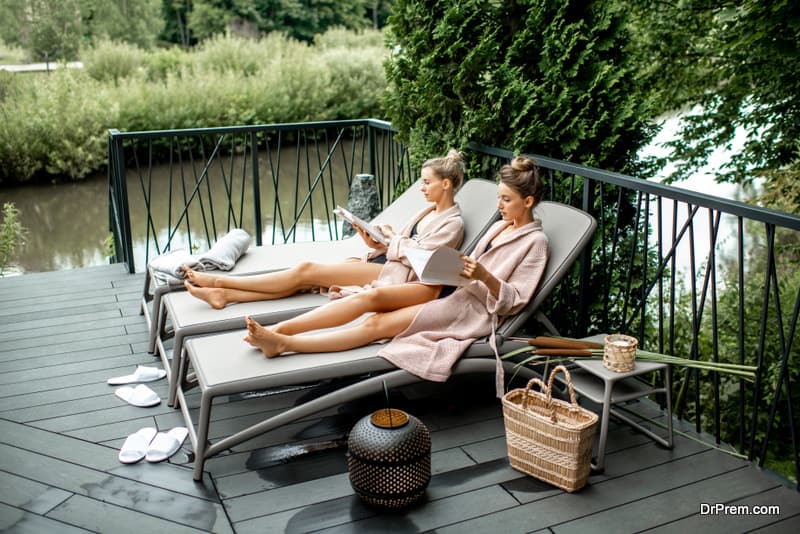 Popular wellness destinations have tremendous opportunities in shared-holiday ownership model where guests can own a fraction of the expensive property for vacationing and relaxation. This type of ownership offers opportunities for more personalized services as guests become more acquainted with the staff. They get better choices in amenities that create delightful guest experience. This model is one of the fastest growing in tourism sector poised to create more jobs.
How your wellness resort and wellness hotel can benefit from Sales and Leaseback (SLB) Model?
In wellness hotel and wellness resort business, SLB model offers more benefits worth considering.
Buyers get above average returns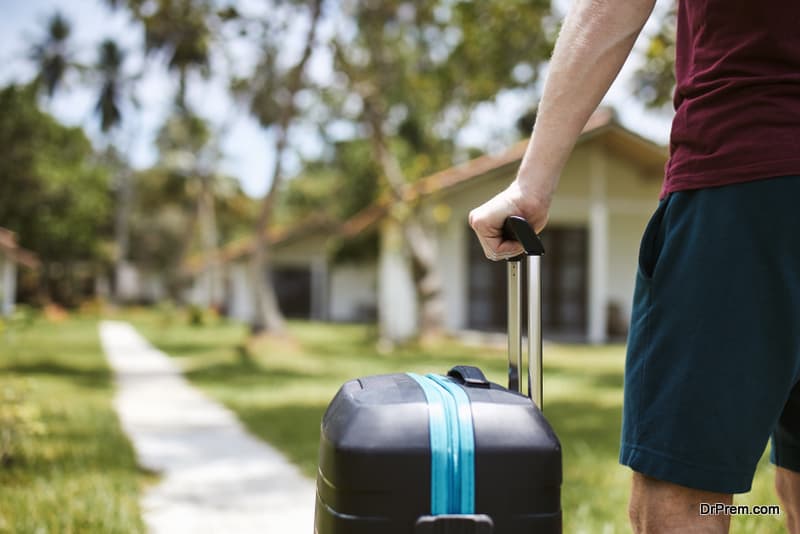 In wellness real estate, investing in hotels and resorts holds tremendous prospects for buyers. Travel has become more wellness-centric. People are ditching crammed hotels and traditional resorts with minimum wellness possibilities. Wellness destinations are showcasing wellness resorts to attract travelers and buyers.
According to Spabusiness, Hotels and resorts with significant wellness offerings could attract the pent-up travel demand more that drove average daily rate higher by 65%.
Wellness resort and hotel businesses appreciate more
Wellness hospitality though a profit yielding sector demands expertise in operation. In SLB model, wellness resort and hotel business are run by experienced operators that further ensures handsome returns. The continued leadership of the experienced management team also supports the ensured return as the business keeps performing well.
A steady income stream for buyers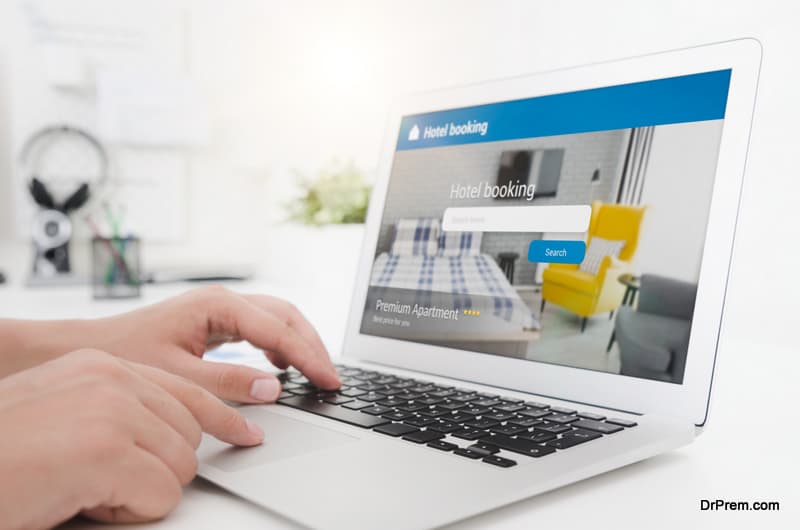 Wellness resorts are seasonality proof and see year-round booking. Given the evolving wellness tourism trends, wellness resort business is poised to perform even more better in the future. Buyers and developers can be rest assured of a steady income which is likely to maintain an upward trend.
Risk minimization with triple net lease
Wellness resort and hotel consultants often suggest this option as it further lowers the risk of investment. The buyer and developer can offset a majority of the financial responsibility and maximize the potential of return on investment.
Buying at below market levels add to better opportunities
Buying real estate below the standard market valuation gives great opportunities for buyers to earn handsome returns. Such acquisitions do happen that also repositions under replacement costs. When the market gets stabilized, both the operators and buyers are at the winning side.
Tax-benefits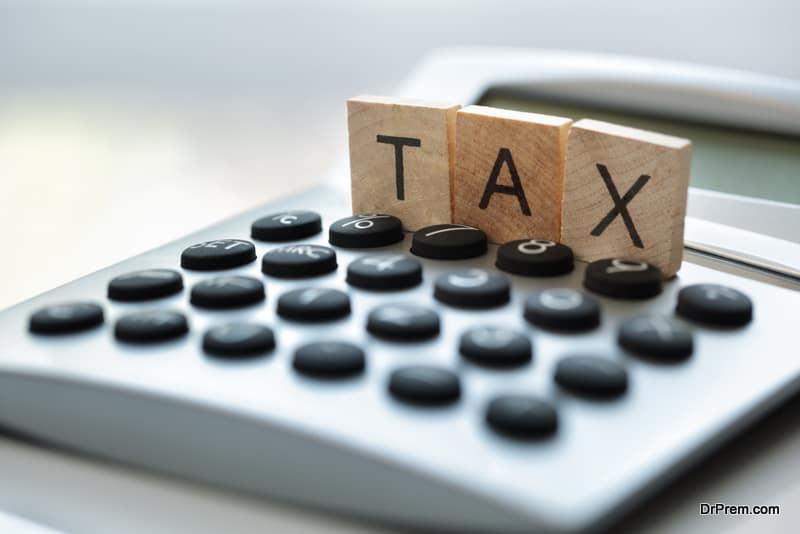 SLB deals in wellness resort and hotel business also offers substantial tax benefits for both the buyer and the operator. If the investment is financed, the buyer can deduct the interest on loan from the monthly rental.
Safeguards your investment from market declines
Since the lease agreement provides you monthly rental payments based on the fair value of the market, the buyer is contractually protected from the market volatility-induced decline in rent. The buyer continues to get the same rent as agreed. On the other hand, if the property appreciates, the buyer will not be able to reap the benefits of appreciation until the end of the lease.
Why and when should you consider Sales and Leaseback of Wellness Real Estate?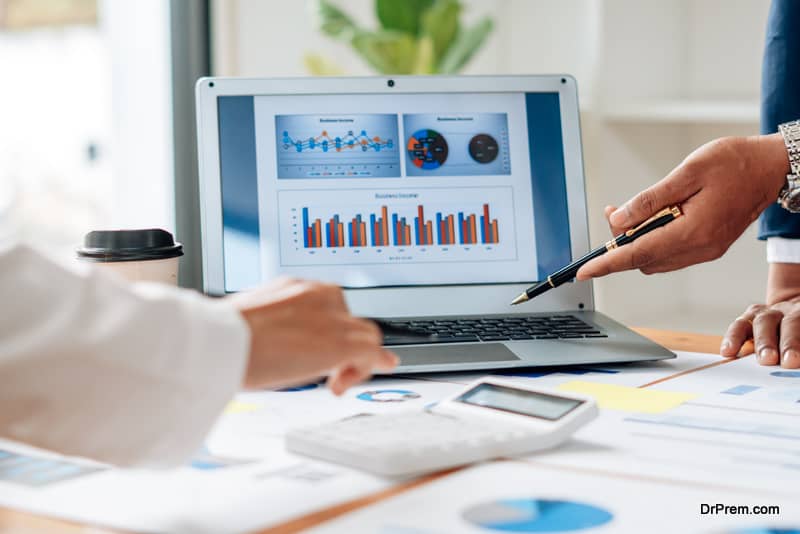 Although SLB models project offer a lucrative proposition, there are few specific factors that you need to consider. You need to be clear about investment goals and the potential risk in returns.
You are looking for a diversified investment portfolio.
You are interested to buy a second home as well as plan to spend annual vacation in a nature-clad wellness resort or villa.
You find an emotional connection with the project and its objectives. Many wellness resort businesses take up various community development projects like organic farming, brewing, culinary experiences, community upliftment, voluntourism, etc. which are prime attraction points of investors.
You are looking for new avenues of earning. Earnings will not only come from rentals but also from various activities that you can take up in the particular project.
Wellness tourism and real estate market is appreciating. In whatever perspective you view it, wellness will always give you great returns.
Business potential of the concerned property. How well the property will perform needs accurate evaluation before investing.
Low valuation of real estate market owing to specific conditions. This could be a good time to investment with due consideration of the long-term prospects. Real estate valuation hardly depreciates and even if it does, it is transient. Timing of entry is important.
Key Elements for Successful Sales and Leaseback Model of Wellness Resorts, Wellness Hotels, and Wellness Real Estate
What are the key elements to a make Sales and Leaseback Model of wellness resort and wellness hotel business successful? Let us discuss a few of them:
Assessing Business Feasibility: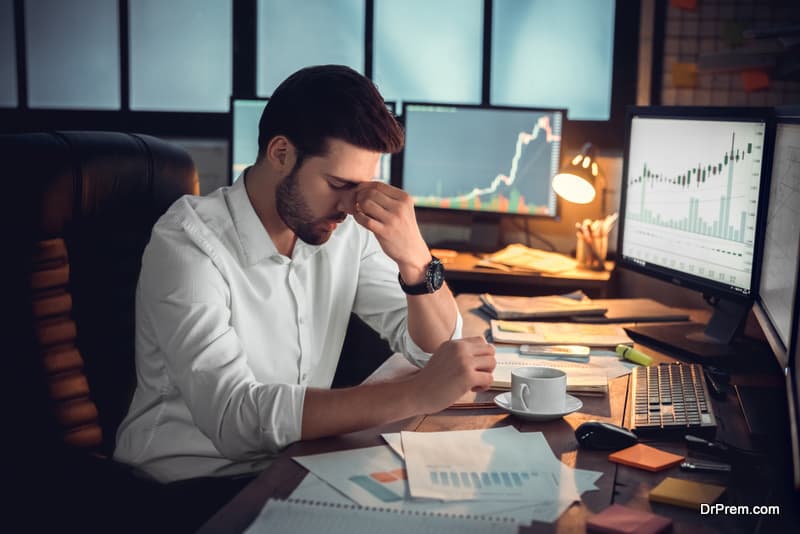 This is the basic step in SLB model of wellness resort and wellness hotel business. Inexperienced buyers are likely to fail and end up investing a huge amount without any proper market study. Investments like this are sure to turn sour from the very beginning of the project ultimately creating a bad debt in the books.
Firstly, you need to understand the market dynamics and the growing demand.
Will your wellness resort business drive a good number of guests or not?
Who are likely to be your guests?
What is their demographic and travel intentions?
What are the prime attractions of proposed property?
The good news, discerning travelers seeking immersive experiences and promoting sustainable travel are growing. Workplace culture has also gone through a major shift that may also fuel the discerning travel market.
You should also understand what demands the proposed destination caters to.
Is it wedding and celebration parties?
MICE and corporate events?
Health and wellbeing needs?
Leisure and Recreation?
Community uplifting activities?
A proper assessment of all these factors but not restricted to helps in studying the business feasibility of the proposed project. A reputed wellness resort advisor can help to a great extent. You also get the competitive analysis of the existing wellness resort and wellness hotel businesses in the vicinity that will help you fix room rates and package prices and financial projections. You will come to know about the minimum viability investment need and identify the type of accommodation and arrangements (mid-scale, high-end, luxury, or super deluxe) to make the property perform well.
Growing demand for a second home by middle-income groups or Non-resident citizens
The trend of middle-income groups owning a second home is showing an uptick. It is not that people are investing twice for residential properties. Inheritance and adequate liquidity are two big factors supporting this trend. Favorable currency rates and attractive real estate valuation are also driving non-resident citizens own a second home (it could be a villa, branded residency, or a wellness resort). Spending small vacations in a personal accommodation is trending plus the leaseback structure allows a steady earning.
Design finalization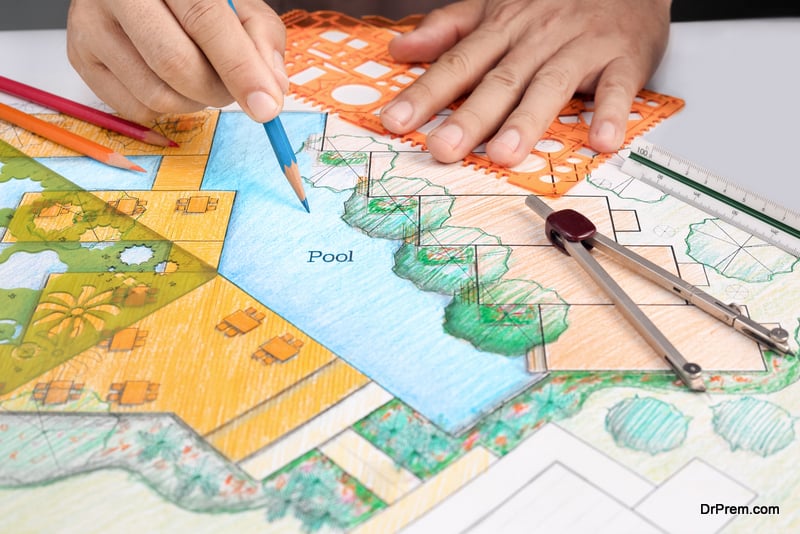 After the business viability is established, finalizing the design is a vital step. Cost-effective spatial arrangement in line with the wellness theme demands high level expertise. Designing rooms, lobbies, reception, kitchen, dining, wellness and fitness areas, common outdoor spaces, and provision of cutting-edge tech-driven amenities all need to be finalized in consultation with expert architects, designers, operators, and experienced resort managers.
Cost assessment
The property should project a lucrative cost model based on the market demand and paying capacity of potential guests. Without proper cost assessment, it will be impossible to project the returns on investment.
Finding the right operator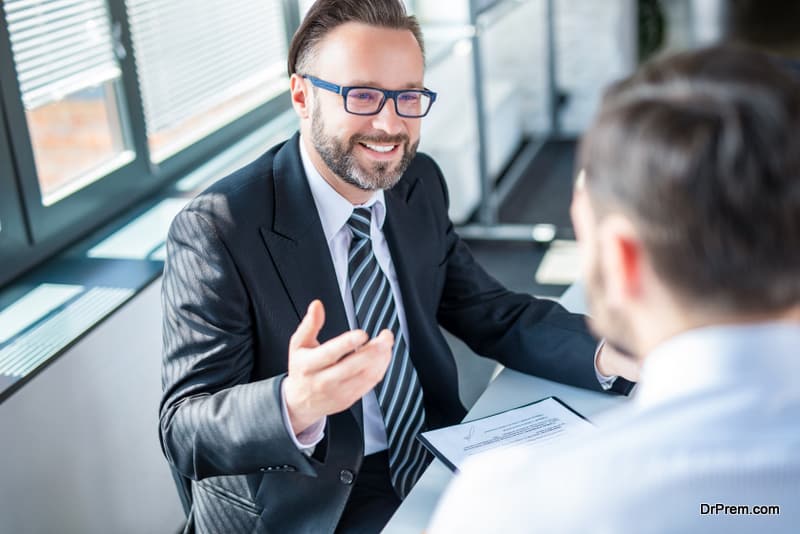 This should be based on the unique proposition and market scenario. Operators experienced in conventional hotel operation may not fit with what is needed in wellness themed resorts. The terms and conditions should be comfortable for the operator, especially in case of strata sales lease back model, where there will be dealing with multiple owners.
Hire the right consultant and advisors
Apart from hiring designers, builders, kitchen consultants, specialty chefs, you should look for wellness resort consultants or wellness resort advisors with extensive experiencein SLB models of global wellness resorts. There can be single/multiple owners in this model, and the wellness resort consultant should be able to guide in providing curated plans tailor-made for the owners. They are alsoa good source to get connected with prospective buyers.
Registration with the authority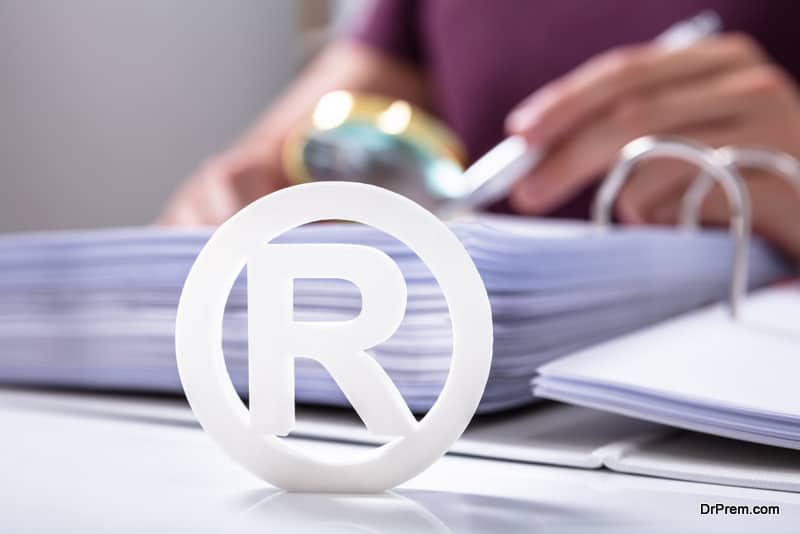 Wellness resorts and wellness hotels belong to a different category of real estate, therefore the developers should get the project registered. This will not only boost investors' confidence but also add transparency in construction process and development procedures. The investors will feel more secured due to regular monitoring of the project's progress by the regulatory authority.
Hire a Sales Team and Investor Relationship Officer
A Sales Team will help in selling the project to potential investors. The investor relationship officer will be responsible to looking after the investors, the current owners of the project. The IRO will be the go-to person for the investors when they need to book their stay at the property. They will also be responsible to secure the revenue from the AMC and share with different stakeholders based on the revenue-sharing agreement. They will be a part of the pre-opening formalities also and therefore should be hired at least 6 months before the scheduled date of opening the property to guests.
Appoint an AMC (Asset Management Company)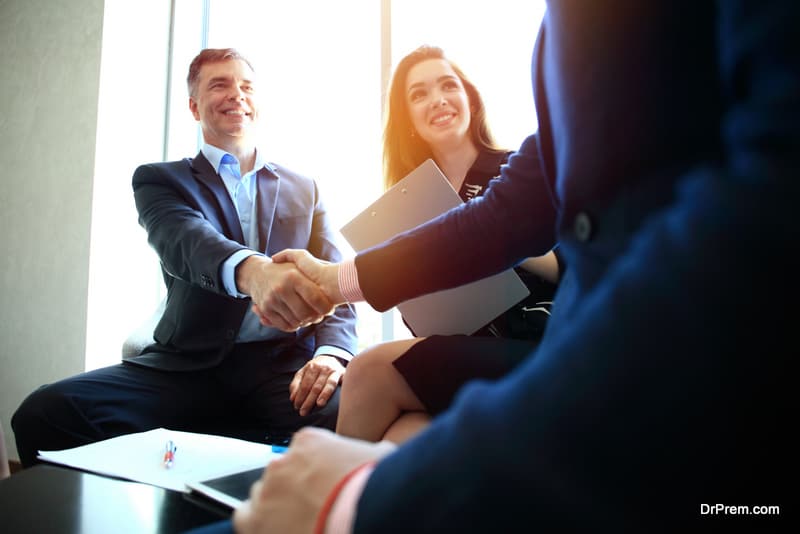 The role of an AMC is to maintain the quality of the wellness resort project. A hospitality-centric project needs to ensure that its every corner and joints are upto the accepted brand standards all throughout the project lifecycle. This will ensure property appreciation fetching higher returns for the buyer, investors, and the developer.
Tips on agreement strategies in Sales and Leaseback Model of Wellness Resort and Wellness Hotel business
Since many SLB models involve sharing ownerships, few key considerations in the agreement are vital.
Specifying the sale area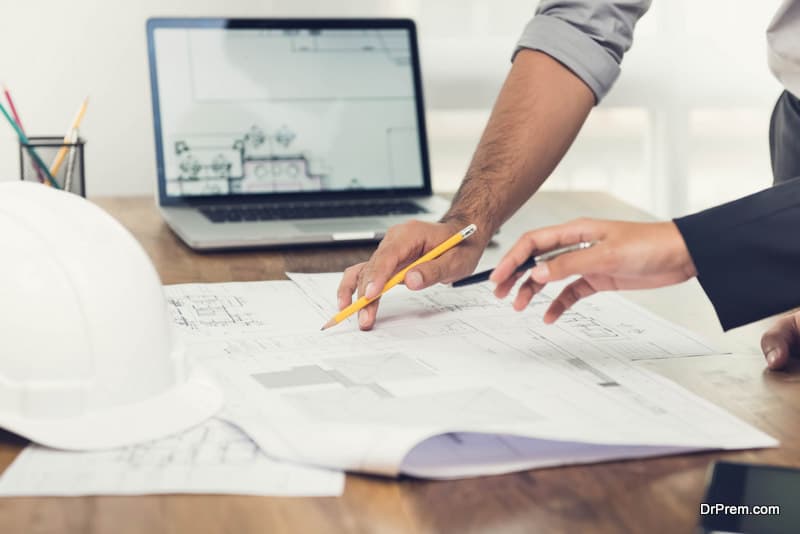 The first thing that should be included in the agreement is highlighting the sales area with details of the built-up and carpet area. It should include the complete floor plan along with the amenities. All these should be done under legal supervision ensuring a smooth handover to stakeholders and make this model a successful venture.
Ownership
The sales agreement should have clear mention of the investor/buyer as the owner of a specific room, villa, or cottage of the concerned wellness resort and hotel but without the possession rights for the mutually agreed upon period that is 5,10, 15 or 20 years. The owner will have the right to use the property for specific number of days in a year within the specified lease period.
Variable not Fixed Lease Rental
The agreement should include variable lease rental not the fixed rental since the revenue generation will depend on the wellness resort or hotel's performance. A fixed rental agreement would not be beneficial for any party, the buyer and the developer.
Sharing other revenues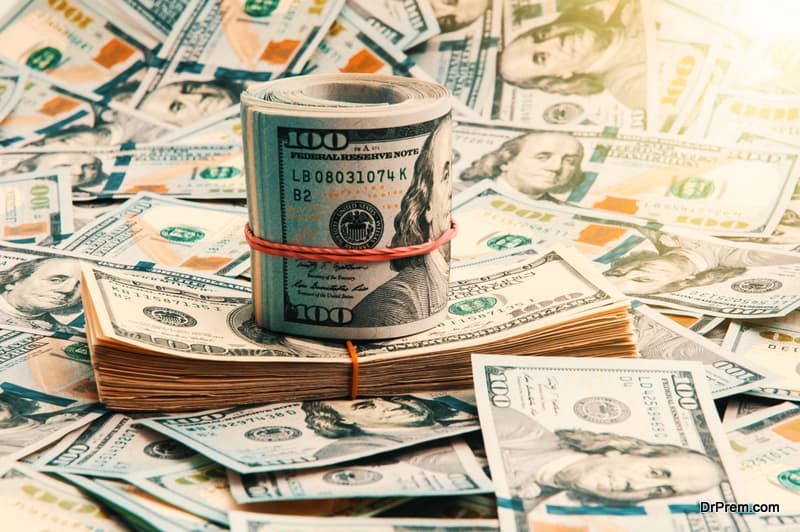 The agreement should clearly specify that the buyer will not have any share of the revenue generated from other facilities and amenities like wellness and fitness center, spas, salons, restaurant, event hosting, banquets, etc. This will be entirely the operator's or developer's share.
Minority ownership
The agreement should ensure a minor ownership stake of the developer to make the wellness resort or wellness hotel business perform well. If the developer wishes to sell off this stake, it should go to a single owner, brand or fund instead of multiple buyers.
The Operator and IRO Fees
The agreement should also specify expense sharing of the above between the developer and buyers or investors. All the related expenses and terms and conditions should be mentioned in detail for everyone's knowledge.
Maintenance and Contingency expenses

The agreement will be incomplete if the payment norms of maintenance and contingency fees are not included. There should be clear mention of the period until which the payment will be made after leasing back from the buyer. The fees will depend on the size and nature of the wellness resort or wellness villa, and are typically higher than conventional villas as the maintenance costs are higher due to multivarious usage and constant footfalls.
Tips for the investor/buyer in Sales and Leaseback of Wellness Resorts and Wellness Hotels
Individual buyers or investors looking for SLB projects in wellness resorts should evaluate the following key points before getting into any agreement or commitment.
Analyse the market dynamics
Understand the demand-supply scenario of the market based on which the wellness resort or wellness hotel will perform. Do a competitive analysis and find out which will be the most revenue generating channels. You will be able to set a realistic expectation regarding returns on your investment.
Reputation of the developer
What is the brand image of the developer? How well is he known in the market? What are the remarkable projects he has completed so far? These are some of the factors to be checked beforehand. An established developer can only help in fulfilling your investment objectives.
Number of buyers
A developer can look for a single or multiple buyers/investors. If the project is big enough with attractive propositions, it is natural for them to seek multiple buyers. You need to go through different aspects of single and multiple ownership and work on proper cost-benefit analysis.
Developer's commitment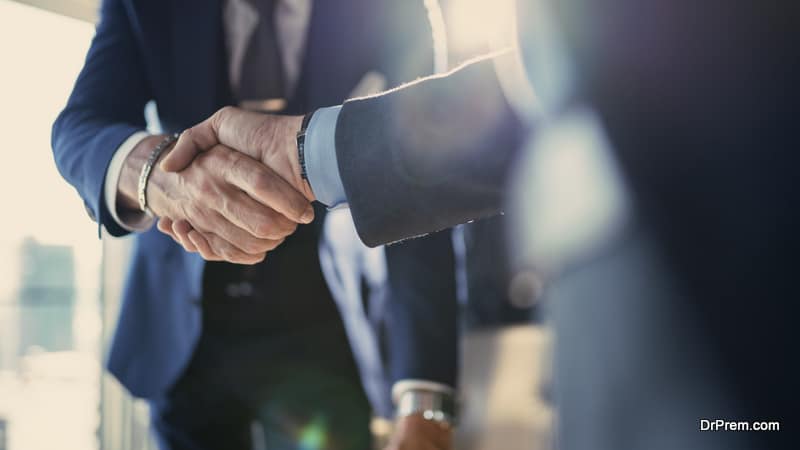 This matters a lot in enhancing the performance of your property. If the developer has some stake in the project, they will ensure proper functioning of the project. On the other hand, if the developer sells the entire property to multiple buyers, the project may not see the expected growth.
Clearance certificate and licenses
Checking the clearance certificates and required licenses for specific operations in a wellness resort is of utmost importance before making any commitment.
Operator reputation
As an investor/buyer, it is important to check the reputation of the operator who will be largely responsible for the resort or hotel's performance. Check the operator's portfolio and their involvement in any project from that specific region. You also need to have an idea of the agreement between the developer and operating period.
Commitment appraisal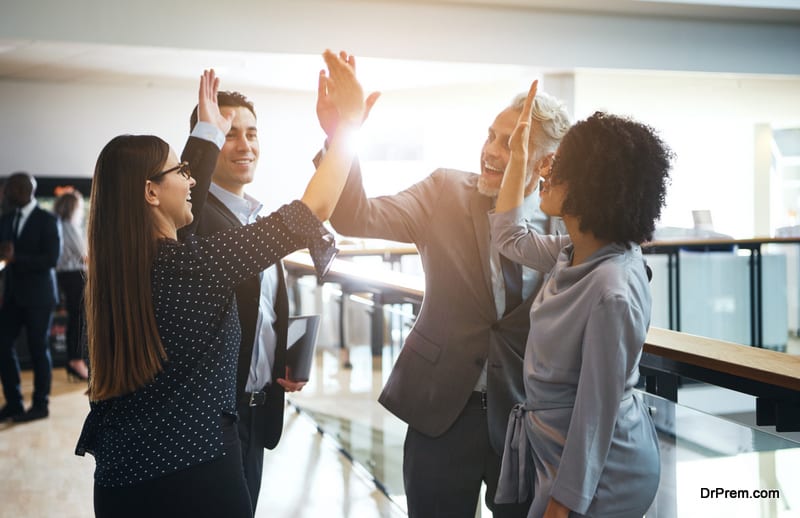 Investment in a wellness resort or wellness hotel is normally a long-term commitment. As a buyer/investor, you need to adhere to specified commitments to enjoy the success of the project. It is better to assess it beforehand to avoid any disappointment or difficulty in future.
Clarity in ownership
After purchase, even if you are given the ownership of the area of sales, you will not have possession of the said area till the period of sales leaseback transaction which might be for 10,15 or 20 years. As a buyer/investor, you will only be allowed to use the property as mutually agreed before.  In the agreement, no option to change will be strictly adhered to throughout the entire leaseback session.
Right to resale
After buying the property, what will be your right to resale? After the scheduled lease period, you might consider a resale. The resale clause and relevant details should be made clear with the developer and included in the contract. The developer may not take any share in capital gains after property sale but associated permissions are necessary.
Hire professional consultants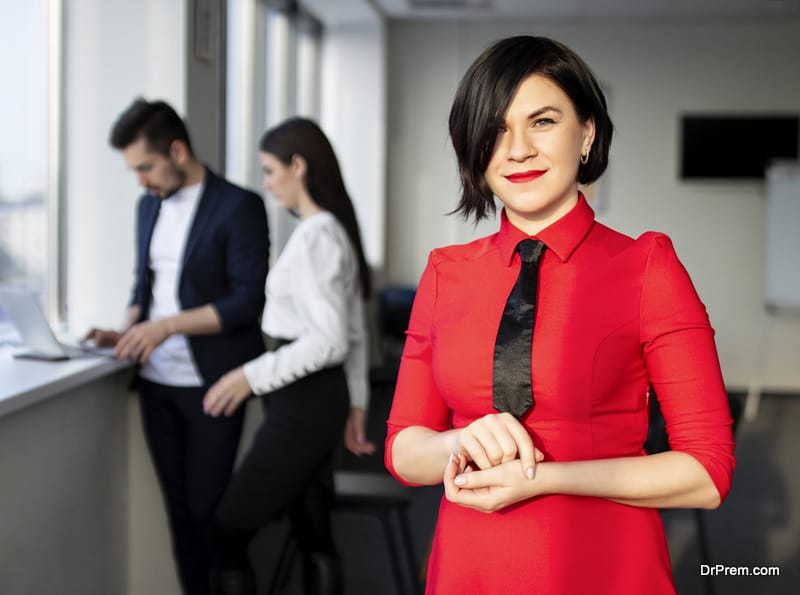 As a first-time investor in hospitality sector, it is obvious you may not feel comfortable with the nitty-gritties of the procedure and agreement formalities. It is always recommended to seek guidance from expert wellness resort consultants. They will suggest you with the right property selection for much higher returns.
Tips for the developer for Sales and Leaseback of Wellness Resorts and Wellness Hotels
Today, investors are really interested in acquiring wellness resorts and wellness hotels operated by reputed brands. If you are seriously looking for freeing up some equity, here are a few tips to guide you make the best of your sales and leaseback strategy.
Evaluate the worth of your wellness resort or wellness hotel
The worth of a Wellness Resort or Wellness Hotel does not always depend on typical tax assessments as many intricate values remain embedded. Get a proper evaluation done by experts who will evaluate other components and sales value all throughout the locality with some great real-time data and property values. You will get the precise worth of your property.
Plan your financials goals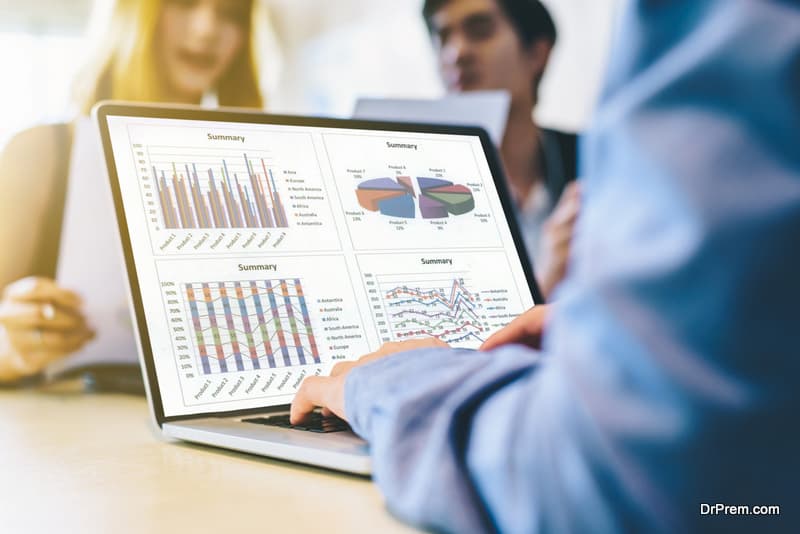 How much liquidity you can get through SLB transaction, and who will be the best buyers/investors in closing the deal? How much stake should you keep to make things work in your favor? These are essential numbers to fix and put down in black and white.
Schedule your preferred lease duration
Being the developer of the property, you know exactly what terms will work for your wellness resort business. You will be in a better place to negotiate lease terms and conditions that would support your needs.
Find out ways to make your property more attractive
Your property should be financially as well as physically appealing to the buyers and investors. Hire an expert wellness resort advisor or consultant to identify special wellness enhancing features to make your property align with the wellness philosophy. They will show you how certain restructuring and landscaping can enhance the value of your asset and fetch good investors. You will also get advice on fixing terms that would increase the property's worth.
Update your finance books and business plan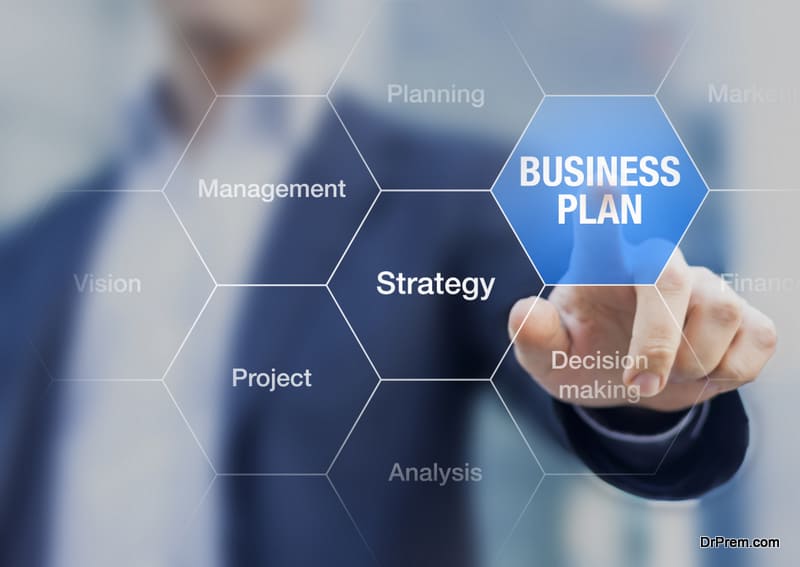 Showing buyers/investors transparent numbers and updated business plan increases the chances of getting a good deal. Buyers will feel confident of your property when they have a clear picture of your property's current financial standing. They will be able to analyze the risk-return ratio properly. With all pertinent information put up also establishes your credit worthiness. The healthier your numbers more attractive your property is.
Create a focused marketing strategy
A focused marketing strategy will make your wellness resort or wellness hotel visible to the right buyers and investors. Else random hits and trials will waste your time and other valuable resources unnecessarily. Get in touch with expert wellness business consultants to get customized marketing plans in direct marketing and digital marketing to maximize your visibility to the potential buyers.
Sales and leaseback in wellness resorts and wellness hotels hold a lot of potential given the evolving travel market conditions. With both parties sure to gain, SLB model could be a prime driver of future wellness real estate.