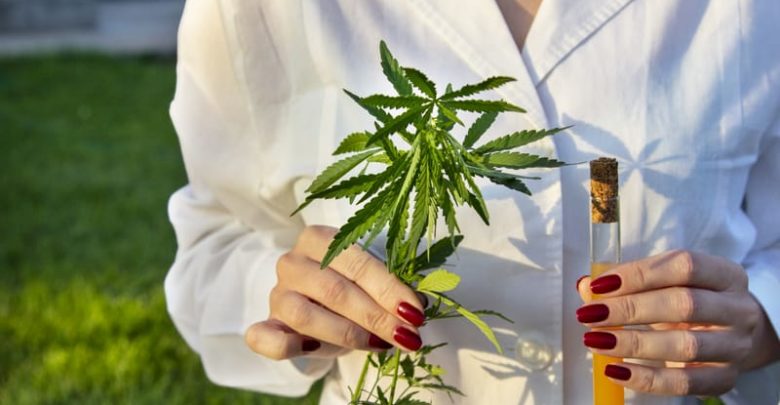 Wellness trends evolving every year reveal a lot of interesting aspects that individuals are striving for.  The growing consciousness of wellness penetrating every stratum of the human pyramid is leading the trend-shifting. After all, wellness is for all. Every year Global Wellness Institute (GWI) devotes precious man-hours to come up with some surprising trends which we might be not aware of.  This year too they have dug up a few exciting findings that are making a difference in our wellbeing.  We might be well into the newer wellness trends without being aware of it. So why not know more about these?
With nearly ¾ of the world's population showing some sign of stress or the other on a daily basis, it has become mandatory for individuals to take off from their regular duties for a wellness holiday that will help them relax and unwind from the pressures of daily life. The wellness industry has indeed seen a sudden surge in the past few years, thanks to the rise of countless wellness resorts and retreats worldwide, as well as the resurgence of interest among stressed individuals for a relaxing, rejuvenating holiday.
Understanding the trends help in getting a deeper insight into our wellness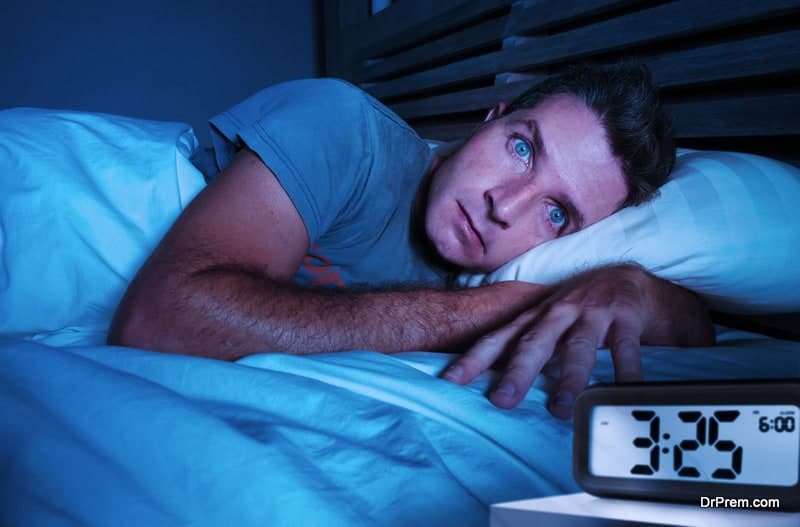 Most of the trends reported are backed by strong research and surveys that help us understand wellness from different viewpoints. How do we know that few adjustments or enhancements can even make things better? We are suffering from sleep disorders and tremendous anxiety but are we aware of the root of these disorders? We might be after futile efforts.
Understanding the trends has another distinct advantage. You get to know how the global population is aligning with respect to health and wellness to beat the menacing non-communicable diseases. It might not be a big deal to opt for some alterations to keep us free from all these disorders mostly preventable.
Do older trends lose their importance?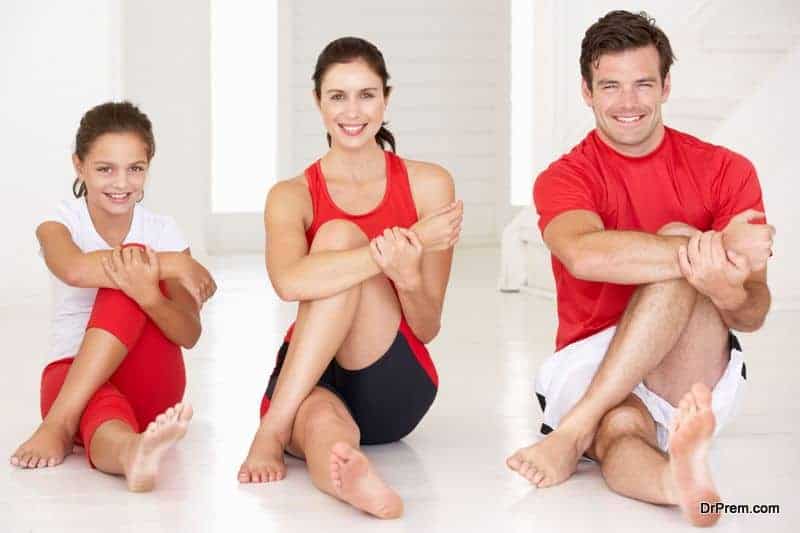 Certainly not! Newer trends are nothing but newer avenues to find wellness solutions to the issues that we have been battling for long. Newer trends do not even imply that every individual should jump into the trend-wagon to follow those. Wellness requirements vary among individuals and are even based on sex. Wellness needs of women cannot be the same as men and this holds true for children as well.  We need to be fully aware of our wellness needs and make certain beneficial practices workable in our life conditions.
Impact of Covid-19 on our wellness trends and practices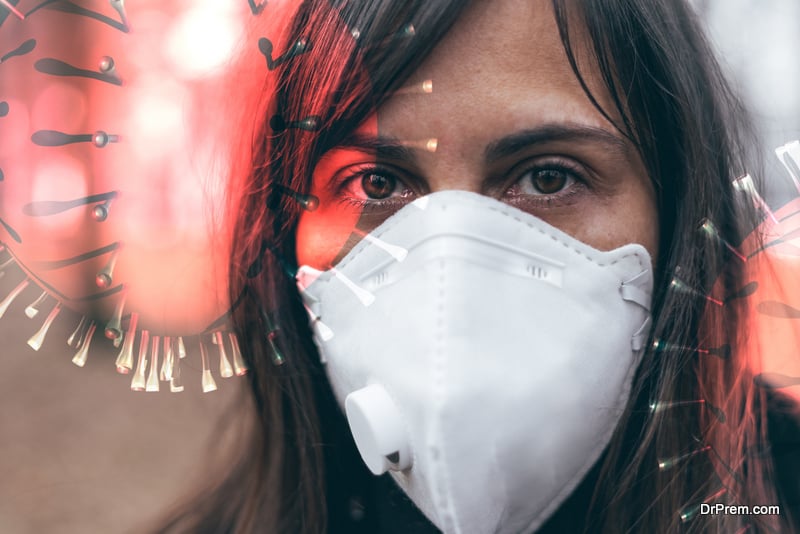 Covid-19 has badly exposed our helplessness in sustaining our health and wellness. Whether the virus will go or remain with us forever is not sure. But yes, it has brought in lots of reorientation in our lives forcing us to rethink and re-evaluate our wellness strategies. It has made us realize in a harder way, whatever practices we have adopted so far can well endanger our existence. Let us have a look at how Covid-19 has been changing our approach to wellness.
The emphasis is on preventative wellness
It is terrible to see how the virus has exposed the vulnerability of people with chronic ailments like hypertension, diabetes, obesity, COPD. Preventative wellness has become more relevant in the form of healthy eating, exercising, managing stress and getting good sleep. We also learned to value self-care more. 85% of people globally took up regular exercise during this pandemic. In the UK, 47% of the population tried a new wellness practice while 61% acknowledged that they value wellness more. This will be the focus now and even when the pandemic subsides.
Alternative medicine to boost the preventative wellness trend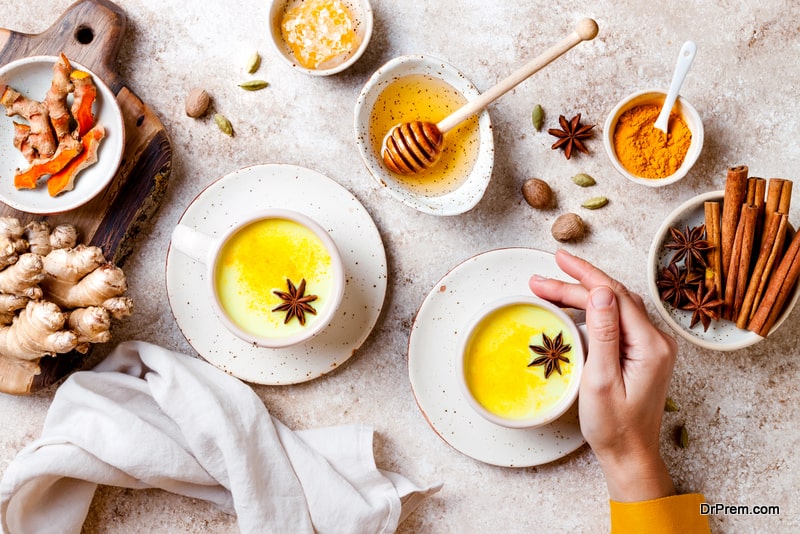 When modern medicine has failed to give the much-desired relief from this Covid menace, people are turning towards Ayurveda and other traditional medicinal practices as a preventive measure. Recommendations like drinking warm water, daily sessions of yoga, pranayama and meditation, more consumption of turmeric, cumin, coriander and garlic in different ways are known to be effective preventive measures for inflammation and infection and will do no harm.
People are spending on wellness more
Perhaps for the first time, we are seeing a downtrend in spending on fashion, travel and outdoor dining. The spending is now diverted to wellness. Whether it is healthy food, virtual online tutorials, sexual wellness, wellness tools or home wellness products, people are happily spending more. Investments are pouring into wellness businesses. The market is sure that people will continue to care more about wellness. Great news for wellness companies.
Rise in virtual wellness
When people were forced to social distancing and low-contact activities, it is the virtual world (read digital) that thrived. Telemedicine (you can also say Telewellness), Virtual fitness sessions, virtual cooking classes for wellness, virtual therapy, meditation and yoga, anything you name you access it virtually through digital platforms. Many reputed wellness resorts have stepped into virtual platforms live streaming wellness therapies and sessions to make up for their business loss owing to Covid-induced travel bans. Online shopping for wellness products was already in existence, the pandemic took it to the next level. Newer platforms emerged with innovative products and services.
Breathing to go mindful
A simple day-in day out habit so important for our sustenance seldom gets due attention. Normally, we breathe 960 times an hour and over 20,000 breaths a day.  A normal adult takes 12-20 breaths every minute. Our mental and health conditions impact our breathing and by controlling our breathing, we can reverse those conditions. We just need to be mindful about it.
The growing health scare and related anxieties are driving people to be mindful of breathing. It is not the exercise related breathworks but breathing during our normal chores and activities. Practicing mindfulness in breathing helps us to slow down, pause and give our mind and body some rest which helps in anxiety and stress management. Even if people are not into regular Pranayama, a little bit of attention to regulate breathing habits can help.
People give lot of efforts to get the right quantity of food and water but not on breathing whereas it costs nothing. Just sitting for a few minutes in a relaxed position noticing the breathing pattern builds mindfulness in breathing that controls mood, improves sleep and is good for asthma. Healthy mindful breathing increases oxygen supply to the organs and filters dust and other microbes. Nothing could be better if a simple change in breathing can contribute to our wellness.
Real craze for immunity-boosting
All of a sudden people started caring for their body immunity going out of the way. The result – sale of immunity-boosting supplements, vitamins, food, beverages etc. shot up like anything. Such is the extent that this sale is projected to touch $10 billion in 2020, a $1.5 billion increase since 2018. The search for neutraceuticals and fortified food has grown more than ever. Search any reliable science-publication, you will find nutritious food, exercise, low stress and good sleep are the key to strengthen your immunity. But people are crazy after supplements for an additional layer of protection to keep corona infection at bay. Though these supplements are harmless but whether it has some real benefits or not is still open to question since most of these can be acquired through nutrients available in our daily food.
Home is where the wellness is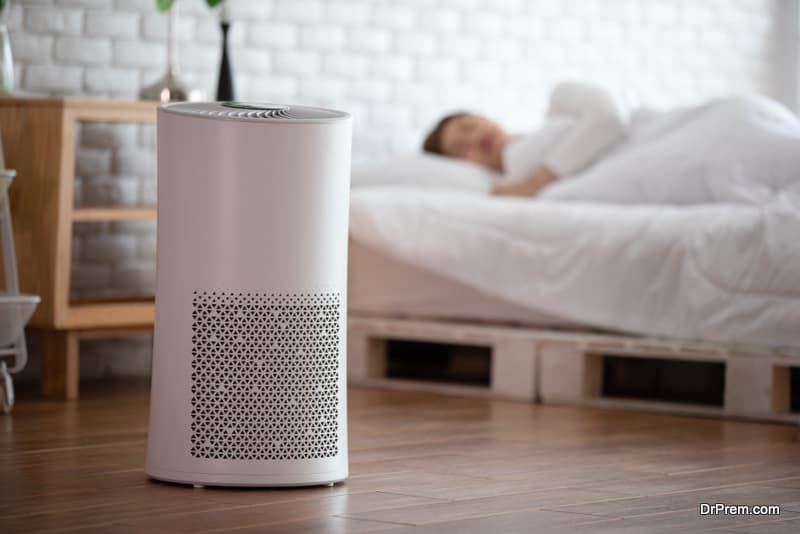 It took a pandemic to make us all realize and acknowledge this absolute truth. Home wellness is getting more attention with air-purifiers and frequent sanitization. Relationships are getting due attention boosting emotional wellness and security. Functional wellness is raging at homes through curated wellness spaces for additional comfort and anxiety reduction. Brands are coming up with innovative interior décor ideas.
Mental and emotional wellness are being recognized more
Who can deny the staggering anxiety, stress, depression and burnout owing to the prevailing Covid-19 crisis? This can lead to serious mental issues like agoraphobia (irrational fear of entering crowded places or leaving own home or being in places from where it is difficult to return) and PTSD. The brighter side of this is people are looking for ways to manage stress and lessen anxiety to cope with this passing phase. A report from Sensor Tower says, there have been over 2 million downloads of mental health and wellness apps like Calm, Headspace, BetterHelp, Talkspace to name a few.
Interesting research on medicinal psychedelics is coming up. For example psilocybin present in magic mushrooms is known to activate serotonin receptors and help regulate mood, social behavior, digestion and promote sleep along with other benefits. Companies associated with it are raising million dollar funding.
Traditional spirituality crossovers with wellness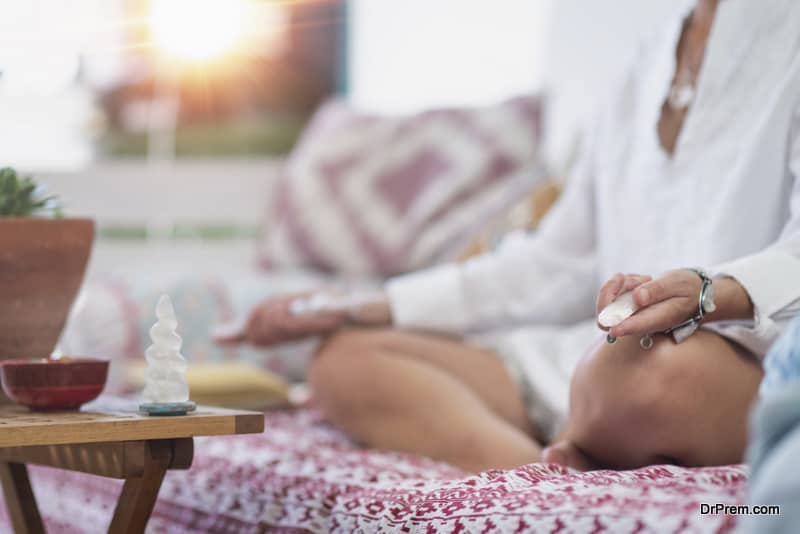 Shamans, crystal healing, sound bathing, psychics and religion all found a space in the wellness circuit in the pre-covid era but now we are witnessing a higher surge. Faith and belief found more importance through prayers. Google search for "prayer' doubled in 75 countries for every 80,000 fresh corona infection cases, reports a study from the University of Copenhagen. People are looking for some sort of emotional shelter for mental strength through traditional modes of praying. Perhaps, some great will force may create wonders! On top of it, traditional religions have also taken to wellness programs by offering online fitness and wellness regimes laced with spirituality.
Travel to be more wellness-focused
Traveling for wellness that has been a trend for quite some time is set to gain more traction as countries lift travel restrictions slowly. A recent survey from the Wellness Tourism Association says, 4000 consumers from 48 countries and union territories have shown a strong desire for wellness travel. They are craving for fresh air and more open space free from virus scare. They are looking forward to connecting with nature in less-crowded destinations. People badly want to get rid of stress and anxieties and desire to look and feel good. Hiking, cycling, glamping and yoga and meditation retreats top their activity list.
Trends that shaped the wellness space few years ago
Bleisure Traveling and Workplace Wellness
Studies have revealed that nearly 4 million people around the world recently took a career break owing to high levels of stress at the workplace. This has urged many businesses to start supporting their employees in order to improve the latter's health while boosting workplace productivity at the same time. These businesses have started offering their employees the chance to bleisure travel; a mixture of business and leisure traveling wherein the employees can combine their business trips with healthy sabbaticals at wellness retreats.
This trend could very well improve the work life balance of employees who are currently struggling to achieve it. Most wellness retreats nowadays also come with business facilities, allowing companies to hold business meetings within the retreat premises while enjoying tailored wellness programs for their employees.
Fitness DNA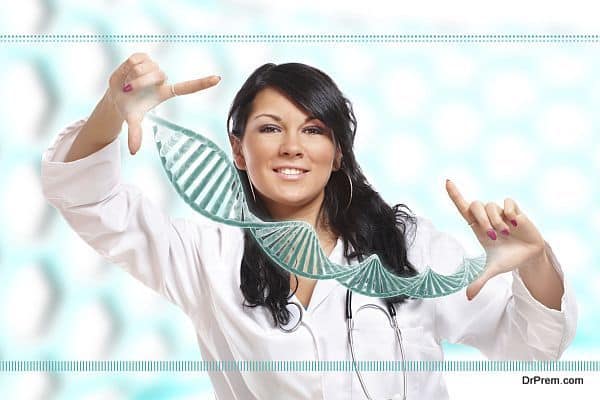 Gone are the days when individuals had to follow the same workout or wellness routine as others irrespective of their body condition and constraints. The more recent wellness programs offered by several retreats around the world are tailor made to suit each individual opting for them.
The rise of fitness DNA in particular, helps these retreats come up with the best wellness program for an individual based on the analysis of his/her DNA. The analysis will help retreats assess factors pertaining to the individual's physical DNA, including whether or not his/her body is prone to injury. This, in turn, will allow the retreats to choose an appropriate wellness program that will take into account the individual's physical body constraints while treating him/her.
Sane Eating – Healthy Foodie Holidays
The increasing rise of disorders caused by super diets and dieting trends has alarmed many a doctor who feels that not curbing this trend will lead to an epidemic of food disorders. Luckily, 2016 projects a wellness trend which will aim to move individuals away from these dangerous dieting trends to healthy foodie holidays which will focus on sane eating.
More wellness retreats today offer organic foods produced from their onsite farms and gardens. These retreats also offer healthy cooking classes for those who wish to transform their unhealthy lifestyle. Individuals can choose tailor made meal plans in these retreats, thus letting go of unhealthy diet trends like juice detox to healthier alternatives like soup cleanses that will allow them to detox their body without forgoing food.
Fertility Wellness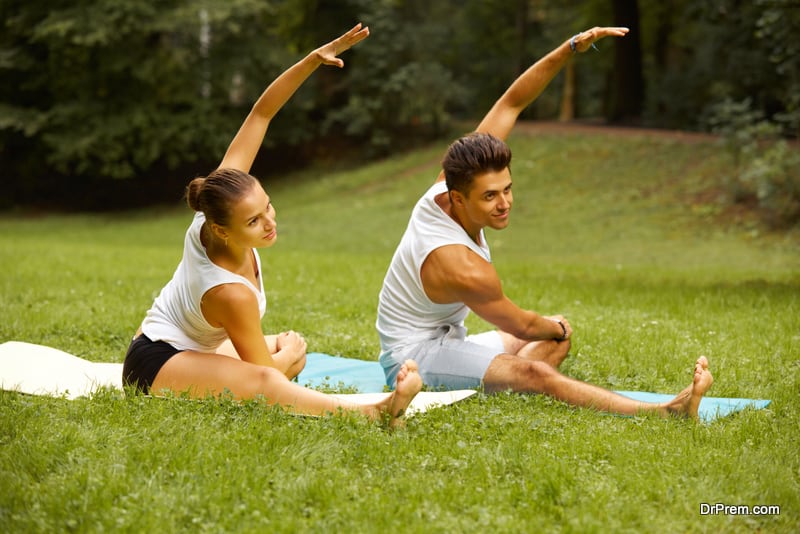 Rising stress levels has also been contributed to fertility issues in many individuals. Keeping this in mind, many wellness retreats have now come up with fertility wellness programs that are tailor made to suit individual needs and constraints. Focusing on nutritious diets, mindfulness practices and healing spa therapies, these programs will help couples release their stress and focus on healing their bodies in the right way.
Emerging wellness trends
Tech-driven music as wellness solutions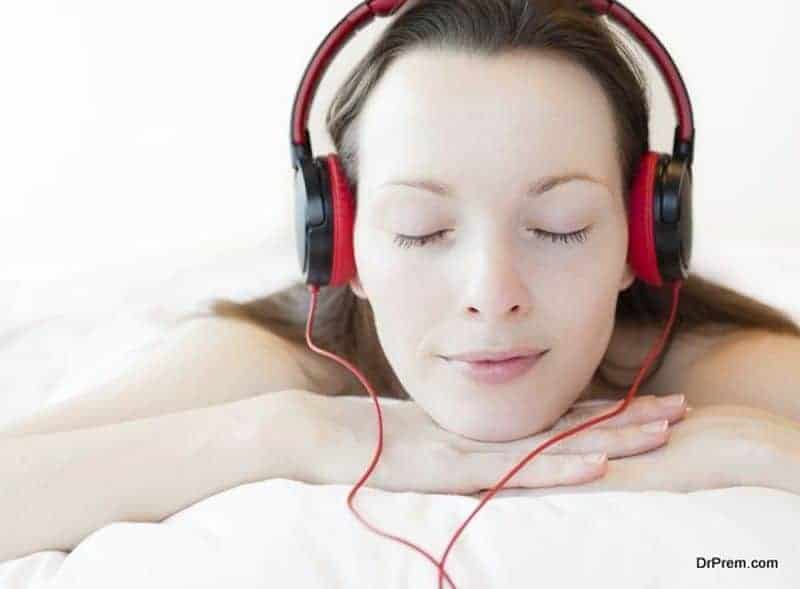 The healing potential of music and sound is not unknown to us but musical wellness is getting customized. A growing body of scientific research points out music could be included in precision medicine. A fascinating thing is the emergence of generative apps and tech platform that would make it personalized.  We all have inherent healing music in us. Thanks to smart AI algorithms, these platforms will gather your biological brainwave data, mood and all and create AI-driven customized playlist to boost your wellbeing anytime anywhere. Such customized sound frequencies can be effective stress-busters, improve focus and sleep and even drive to long duration work outs.
Music therapy has long been into practice but the trend is to use it as a wellbeing solution with measurable outcome.  Newer research studies prove 30 minutes of music a day can reduce problems related to heart attack. Music apps like Vibe, Weav Run App, Midemlab are creating adaptive playlists for individuals helping them to achieve respective wellness goals. Music, in future, is poised to appear as improved wellness solutions by tapping the user's brain data and mental states. It would be more of an immersive wellness experience whether at home, workplace or in wellness destinations.
Knife-massage could be the next wellness trend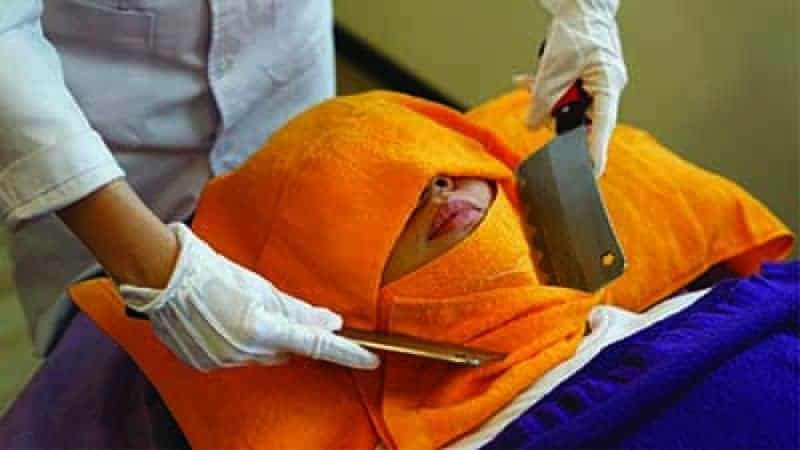 Image Source : dermascope.com
A terrifying form of massage using meat-choppers is resurging in Taiwan and could soon reach the West. This 2000-year old ancient practice, known as daoliao meaning knife massage involves practitioners applying pressure on stress points with the sharpened edges of a meat-cleaver. The Dao Liaol-King Education center in Taipei is providing this massage to both foreigners and locals who swear by its potential to take you into the state of ultimate relaxation.
At dawn, the therapists perform 100 squats and headstands and bash the knives against a pillow for 30 minutes to maintain the Qi flow. The knives need to be charged too! So, the therapists keep those knives beside meteorites before applying on the clients. The clients need to do something for energy-balancing. They are asked to hold 'cosmos" sticks through which their 'karma' gets washed when the knives are applied. No harmful consequence has been reported from the center till date.
Wellness trends likely to dominate today and tomorrow
Let us have a look at the trends which are' in' this year and would stay for long.
Circadian health gains more attention: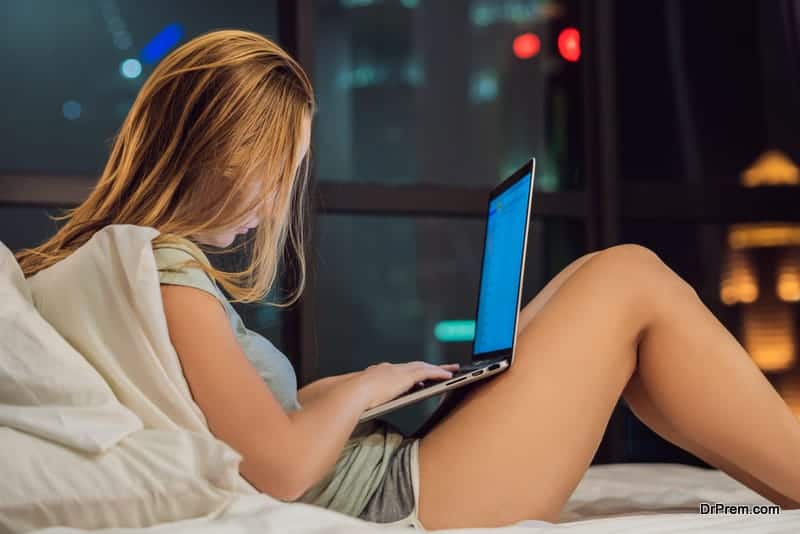 The world is obsessed with sleep. A plethora of sleep-inducing generic products has pumped up a whopping $432 billion sleep economy. Still, we are lacking sleep. We are defying the basic logic of circadian rhythm of getting exposed to light and darkness that aids in sleep and other physiological functions as well.
When we need enough daylight, we are remaining tied up with our desk indoors and when we need darkness, we are falling prey to the addictive blue digital rays. The need of the hour is circadian health optimization, the right dose of light and darkness at the right time. Circadian medicine is growing fast. How about a circadian app to inform us when to get into the light and dark mode and when to eat and run?
Workout gets a revamp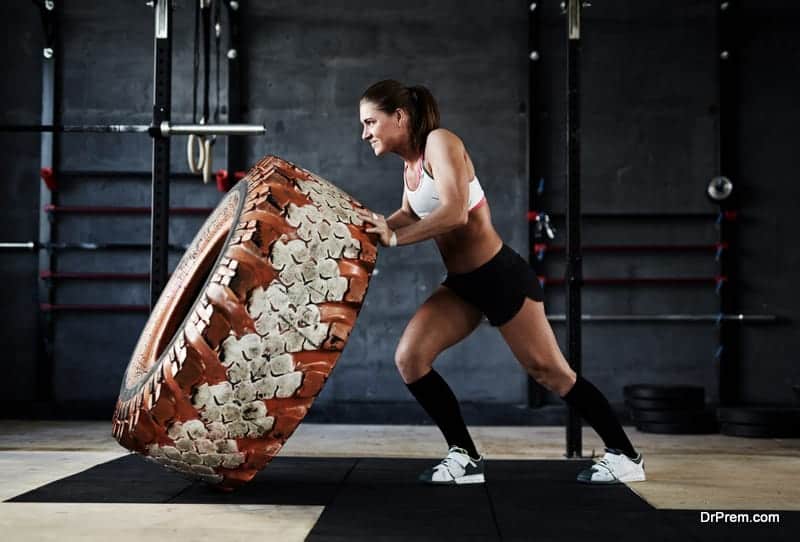 HILIT is the buzzword among the wellness seekers which implies High Intensity Low Impact Training. What that looks like? This is a guided strengthening long duration workout that you can do at your home with safe equipment. You may not even require equipment for that. For example, rowing is a great HILIT workout provided by many studios.
Sweating during workout to burn body fat is fading as cold workout is gaining acceptance.  Be it hot yoga or HIT, working out in a hot room is less effective in boosting your metabolism. So, don't get surprised to find cold studios mushrooming near you.
Aging gets a new meaning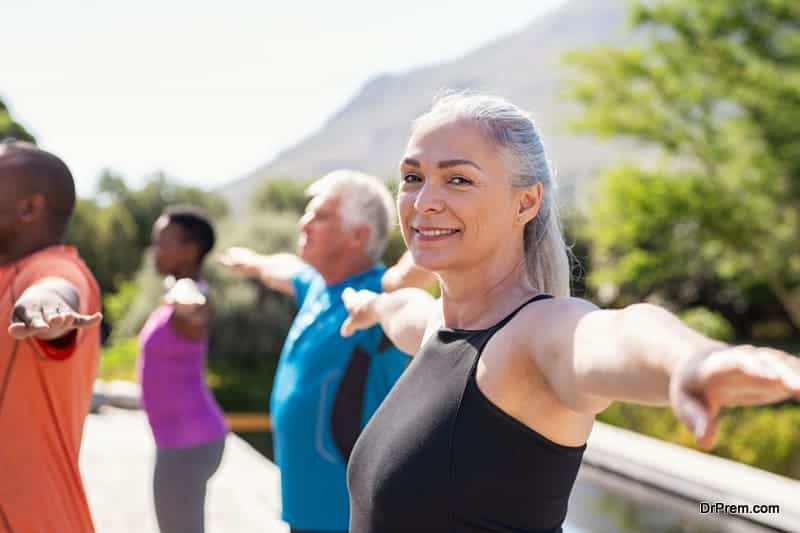 Life begins at 55. Yes, this is the new viewpoint of aging, not to slow down but press the life-reboot button. Today's senior generation (the baby boomers) are active and vibrant and are plunging into new exciting endeavors.
Even their physical abilities are wrongly perceived; they make up one of the largest populations of gym-goers! They are tech-savvy and aware of every recent transformation happening all around. Big corporates are doing everything to answer the wellness needs of baby boomers.
More outdoor time: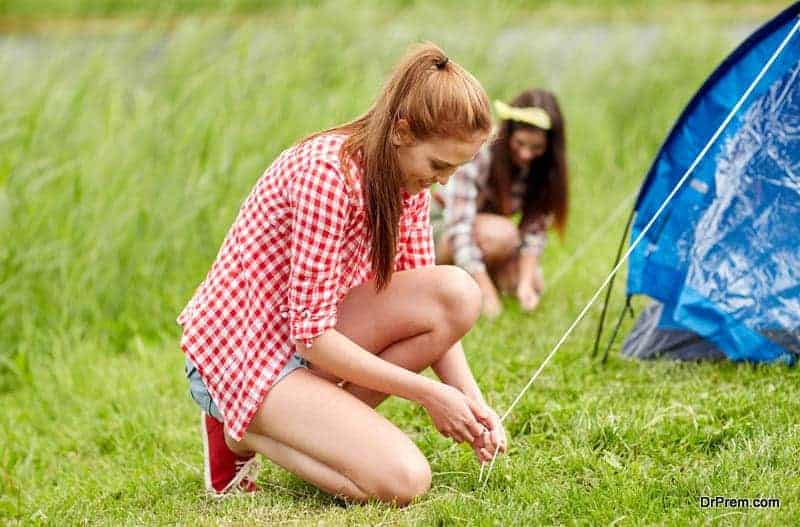 Spending more time outdoors is a growing trend to beat fatigue. Remaining trapped indoors for most of the day drains your energy level. A recent study led by the University of the Exeter Medical School states, 2 hours of nature exposure per week boosts your health and wellbeing. Therefore, nature trails, hiking, bushcraft camping, glamping, rowing etc. are increasingly searched on the net. Make sure to get outdoor exposure at least for 30 min every day.
Japanese Wellness: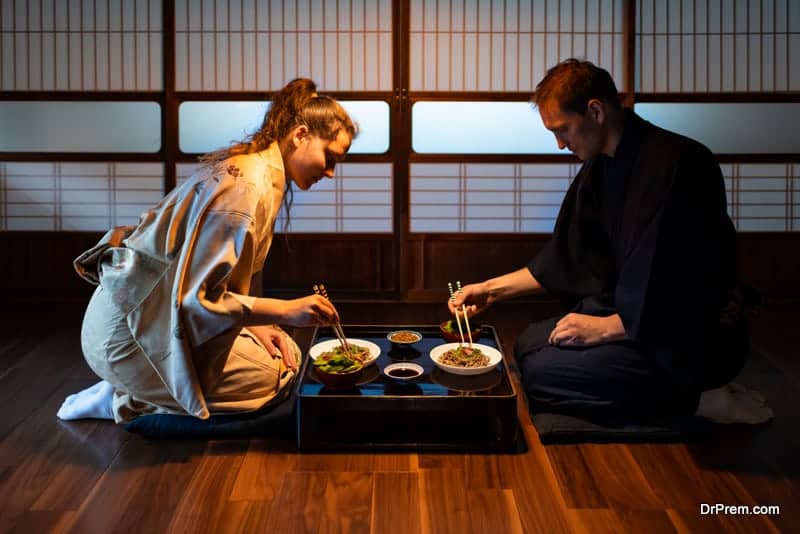 Japan, the country with the highest number of centenarians in the world has some treasured wellness philosophies Ikigai, the pursuit of finding life's purpose, Shinrin Yoku (Forest Bathing), Shojin Ryori (having vegan food prepared by Monks), Onsen (hot spring bathing ritual) and Wabi Sabi (the philosophy of embracing imperfections) to name a few. In this high-paced stress filled world, these philosophies have become a sort of life guide given its minimalism approach. With all eyes set on Japan Olympics this summer, Japanese wellness concepts are evolving uniquely blending ancient and hi-tech concepts.
Tech support for mental health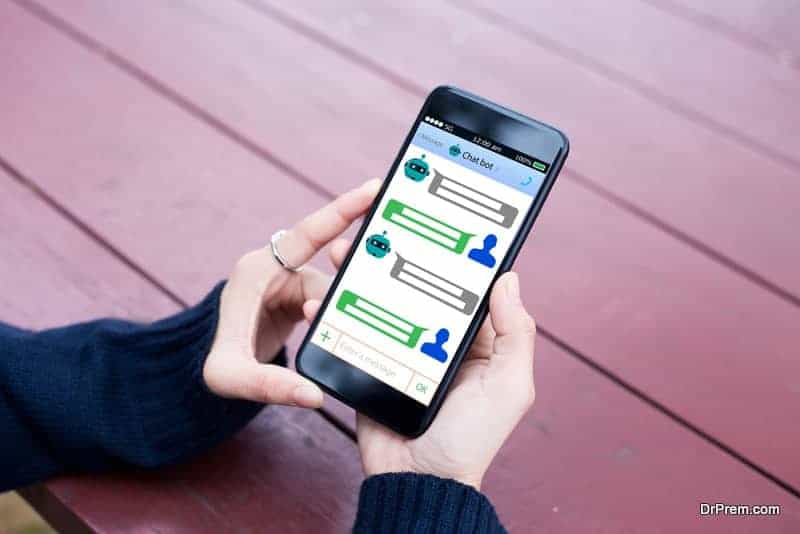 Mental health issues have been a raging problem across the globe still its treatment remains stigmatized. People are not willing to talk about this problem. Treatment cost and accessibility is also a big issue.
Steps in the Mental Health apps, we have more than 10,000 apps with promising features starting from guided meditation to behavioral health coaching. Users have the control to call, text or schedule professional psychological consultations at their convenience supported by chatbots. Experiential Virtual reality is also used as a therapeutic tool for PTSD patients.
Drinking for wellness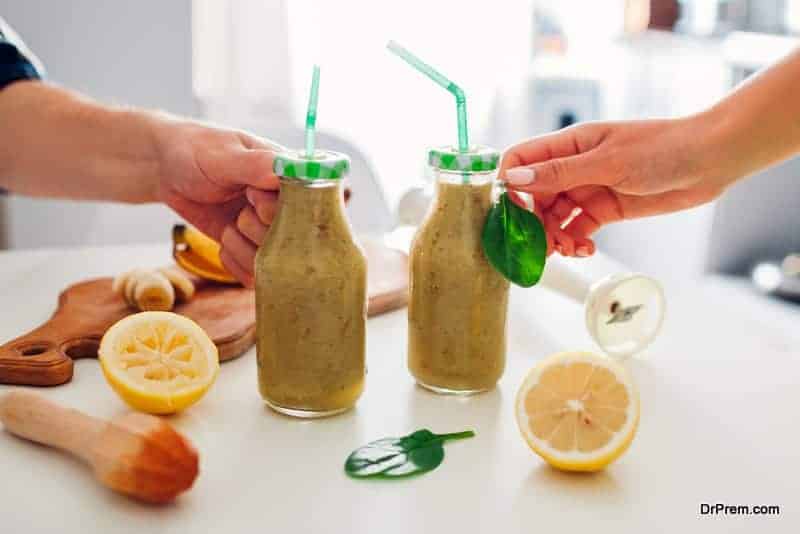 Not the conventional booze, the wellness world is going for more alcohol-free drinks. The beverage industry is proudly selling non-alcoholic health and wellness-boosting mocktails with the right punch of herbal and spice concoctions.
Functional beverages, as it is termed, are witnessing a steady growth boosting health, energy, focus and productivity of the consumers as well as making them feel satiated.  If you are looking to swap your sugary drinks or alcoholic beverages, why not try the Kombucha?
Vegan meat on your plate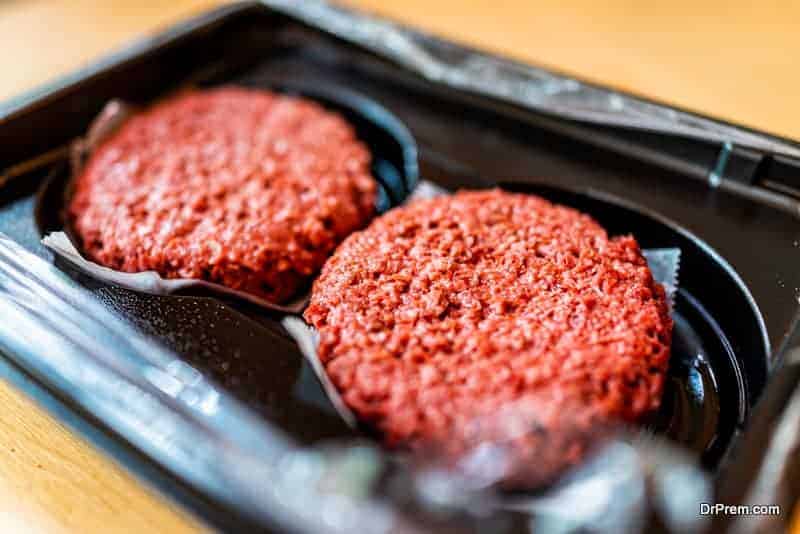 It looks and tastes like meat but isn't the real meat. Plant-based meat alternatives are filling the plates more than anything else. Consumers' tastes are shifting towards plant-based meat or vegan meat making it one of the prominent wellness trends. Estimation from an industry report in 2019 states, plant-based food and beverage consumption in the US totaled $5bn, an 11% increase from 2018 with plant-based meat or lab meat fuelling the growth. The best part of eating vegan meat is that it doesn't push you to eat out of your comfort zone.
The growing popularity of plant-based meat dishes be it for taste or health, regular meat eaters are slowly embracing centuries-old tradition from other parts of the world into their westernized palate that could not imagine anything more delicious than animal meat. Of course, communities spread all over the world are used to plant-based meaty delicacies for centuries but without the specified label "plant-based". For some communities, plant-based food has been the staple diet where meat was considered a luxury. It is since the launching of factory farming and wide scale livestock farming, animal meat became easily accessible and affordable causing undesirable effects on individual and environmental wellbeing.
Although a few companies as of now are making waves in offering vegan meats, you can expect many companies and brands to follow suit. You would be fortunate enough to taste lab-grown shrimp and salmon this year.
Focus on Energy Medicine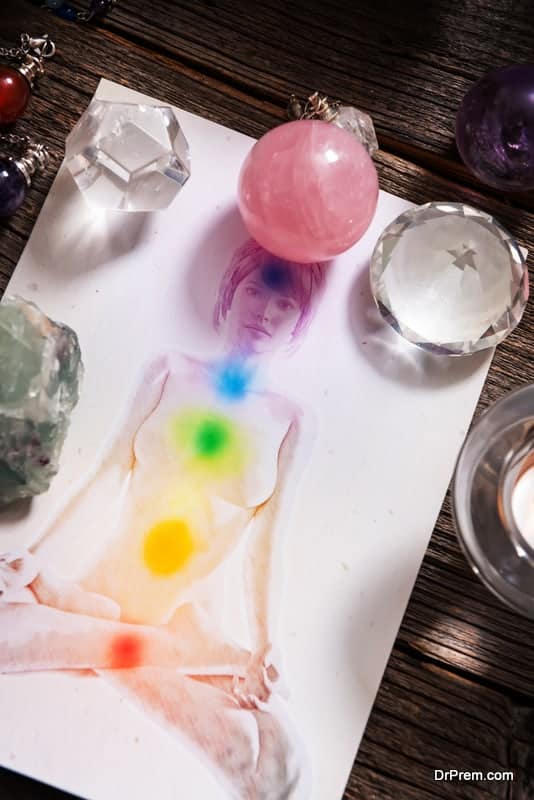 Are you aware of the countless energy particles in your body? This is the base of 'Energy Medicine' or wellness. Even though western medicine and traditional or ancient medicine maintain polar approaches somewhere the gap seems to be reducing. Chakra healing, acupuncture, reiki, Tai Chi etc. are finding more applications along with western medicine.
New tools have been innovated to optimize human energy fields to boost health and wellness. Even the dwelling spaces are likely to be energy-optimized to minimize the ill effects of electromagnetic fields that we are exposed to courtesy high-speed internet and digital devices.
Reinventing the human-water connection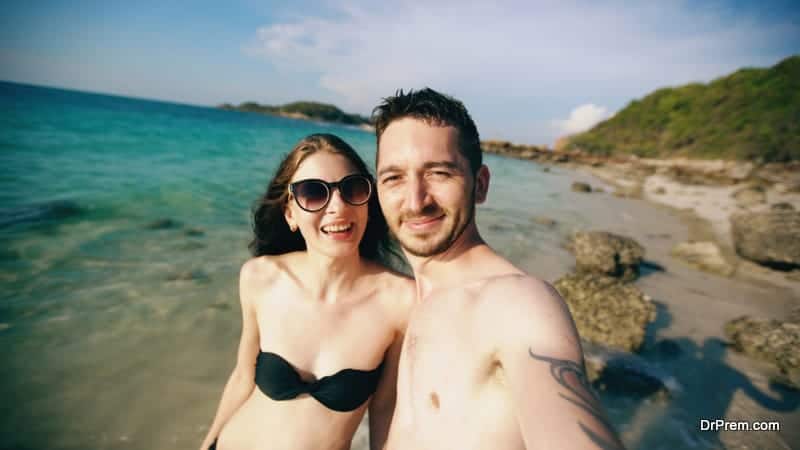 Recent research studies have proved that simply being near the water can boost your wellbeing. Especially, spending time near the sea can enhance our self-awareness, creativity, health and reset our connection with Mother Nature.
The trend, known as Blue Mindfulness, inspired by the book Blue Mind authored by Wallace J Nichols outlines how water activities can positively impact our wellbeing. Swimming, surfing, sailing or having a stroll by a water body can have a soothing and calming effect.
Wellness sabbatical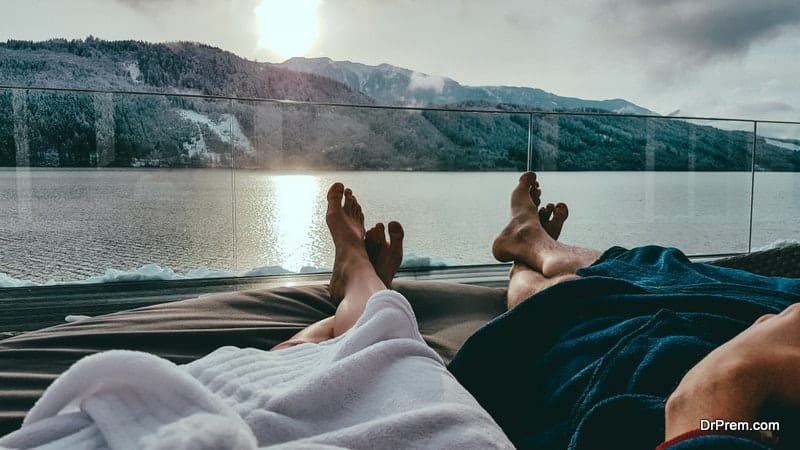 What is your ideal vacation model? Work round the clock the entire week/months and go to switch off mode on weekends or vacations. But the current job scenario demanding you to be 'on' everyday, wellness vacations are getting transformed.
Wellness resorts/retreats are curating programs for guests allowing them few hours to be 'on' for professional purpose and spend the remaining day in other wellness-enhancing activities. No guilt pangs, no discomfort for not being able to attend professional commitments that fetch your daily bread.
Cannabis Tea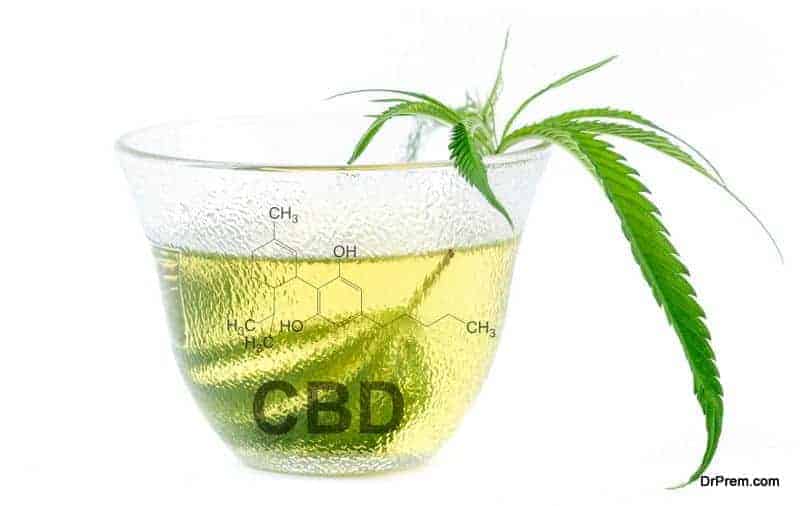 CBD use that picked up a few years ago for its healing property will continue to grow this year and become a part of our daily lives. Wellness seekers are looking for easier ways to consume cannabis to reap the healing benefits and cannabis tea can best serve the purpose. Raw Cannabis tea interacts with human cells better aiding in better sleep and relaxation.
More care for lymphatic health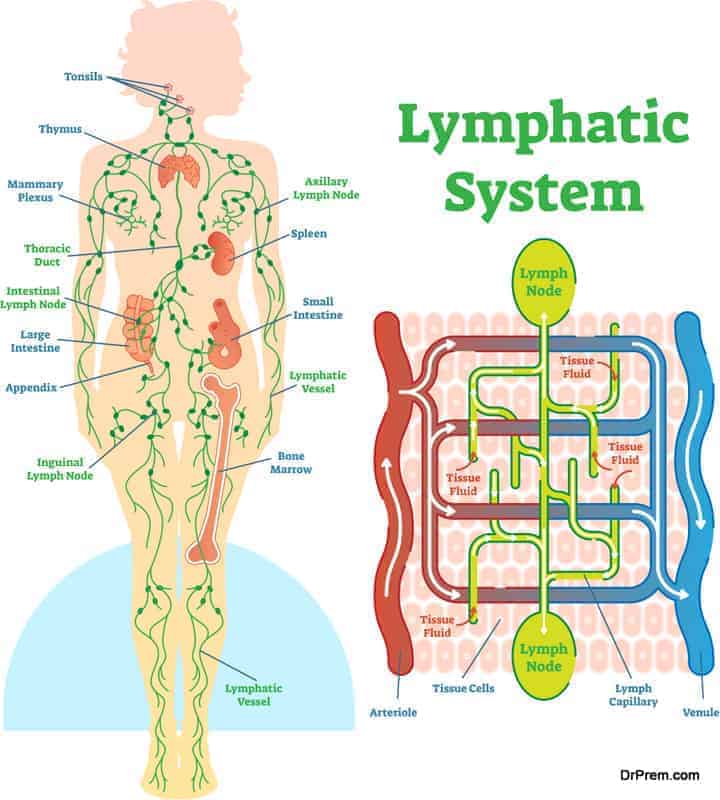 You might not like it but your body cells and tissues leak creating fluid accumulation in- between spaces. The lymphatic system acts as a natural cleanser filtering out cellular wastes, bacteria and other pathogens preventing swelling, inflammation and infections.
Since the last few years, enough awareness has been growing to maintain a healthy lymphatic system. Spas and studios are likely to include treatments and programs to improve lymphatic health in the form of manual lymphatic massage or dry brushing. Even beauty industry is embracing lymphatic drainage aided by electric current.
Wellness going hi-tech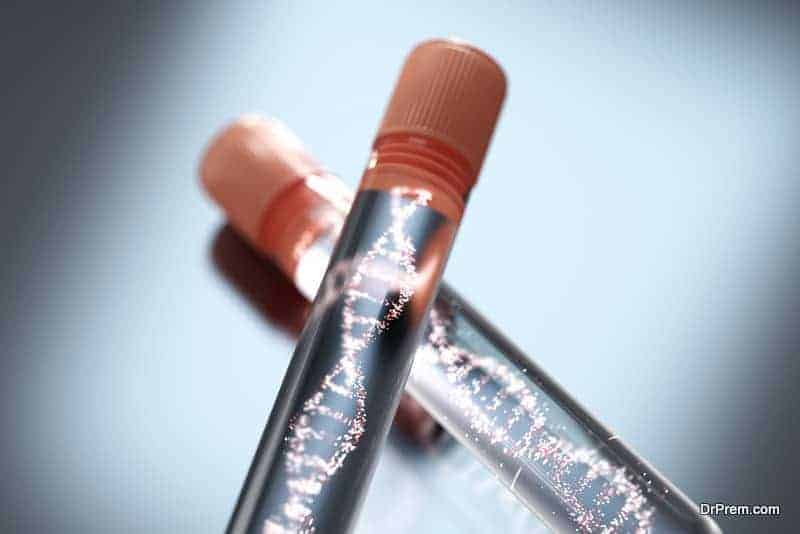 Artificial Intelligence would occupy much of the wellness space. Personal AI consultants will create personalized wellness programs through analytics of microbiome, genomics, social-connections, psychometric and geographical exposure data.
Virtual Reality would also create great immersive experiences and games taking guests through a virtual tour of exotic locations. Spas will offer unique treatments and experiences based on AI-driven personalized data-analytics extending their offerings to augmented VR environments.
Natural sound to replace the artificial noise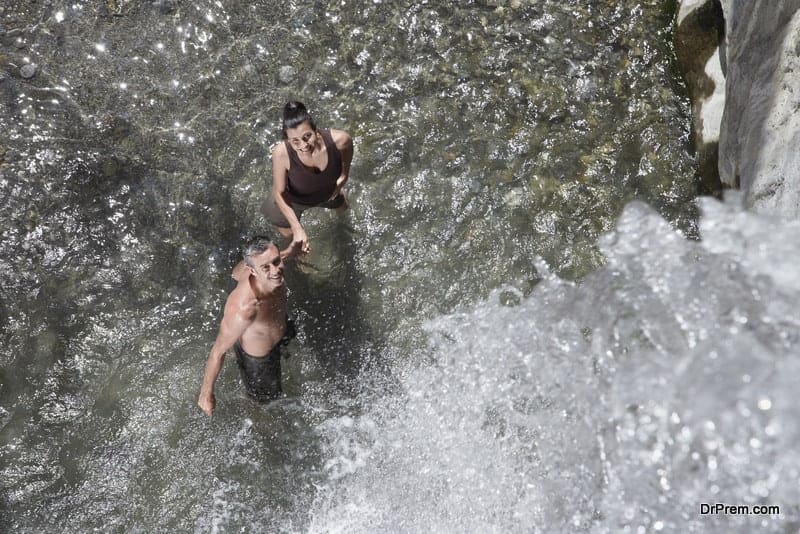 We are surrounded by sound with the industrial noise being the most dominant one. A greater emphasis on natural soundscapes is likely among the wellness trends. Soothing music or natural sounds would replace TV music in waiting lounges and workplaces.
Sound of waterfalls, flowing river or crashing waves is said to have a greater impact on our wellness. On a higher level, music would find more applications as a therapeutic tool be it listening, playing or singing.  Architects will also face challenges to minimize noise in the dwelling spaces and buildings.
Shamanic practices to be the new wellness norm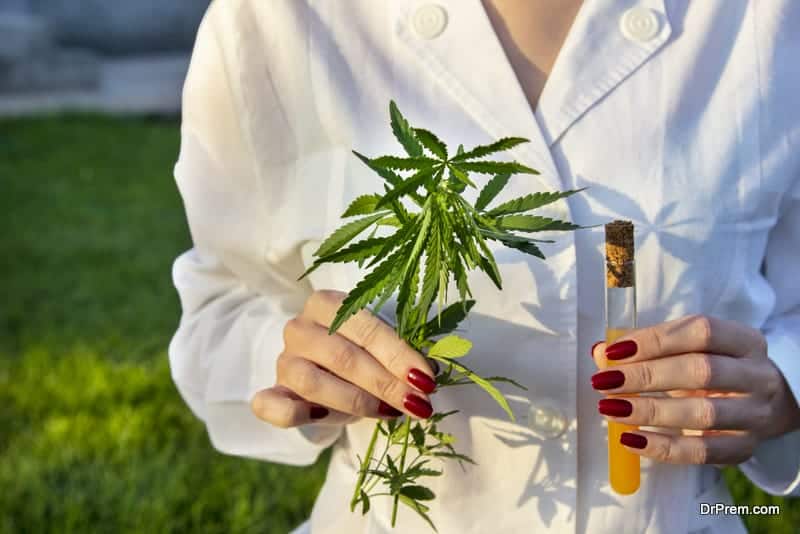 Remember the weed-smoking Hippies? Spiritual wellness is gaining pace with the resurgence of shamanic practices and chanting indigenous to specific cultures. Plant-based medicines like medical marijuana and ayahuasca are essential ingredients in these ancient practices accompanied by singing, drumming and dancing.
Spas will create safe spaces for this kind of wellness where visitors can go through emotional purging and personal transformation under the trained therapists. Challenges do exist regarding handling adverse situations and licensing issues to ensure complete safety of the visitors and the authenticity of the practice
Wellness is in the air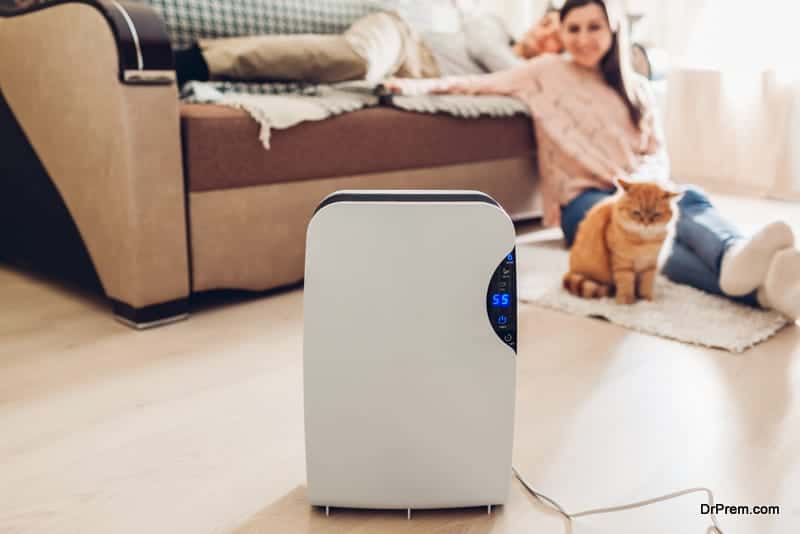 An estimated 7 million people worldwide die from air pollution. The WHO data shows 1 out of 10 people breathe highly polluted air. It has become an important global issue and will continue to be so. Quality of air has a profound impact on our health and wellness. This holds too for indoor air quality also as we tend to ignore this factor. Geomedicine, air purifiers, air quality meters and wellness spaces highlighting air quality would be of paramount importance.
We will be more aware of air quality and take initiatives to maintain it at our homes and surroundings. Wellness estate dealers will have to ensure air quality suggesting installation of air purification devices. Remote locations are likely to see more habitants as their air quality is expected to be significantly better than in urban spaces.
Wellness Trends for Women displaying their uniqueness
Feminism is by no means slowing down. Fresh waves of it with increased women empowerment are set to radicalize wellness trends for women. We would see a zest for a sustainable lifestyle and a sharp inclination towards veganism this year and those coming ahead.
An analysis of data by Pinterest shows that in 2018, whatever a woman does, centers on the concept of wellness. A desire to stay physically and mentally fit draws an all the go cult. Here are few of the wellness trends for women getting more attention.
1. Better gut health: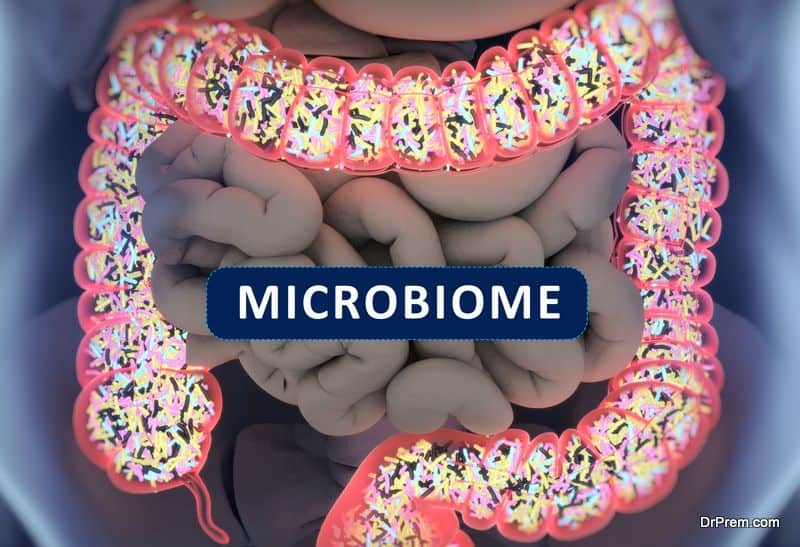 Women are likely to focus more on gut health after taking tips from Pinterest. A rise in people saving pins for approval of diet good for healthy gut bacteria hits 251 %. A study is being carried out on secrets of good gut health that delivers beneficial impact on physical and mental wellbeing.
2. Becoming bigger, stronger, and faster:
Among 2019 wellness trends, enhancing physical strength is imperative for wellness. A lot of thoughts and studies have been initiated by health experts over the years and the conclusion had been the same. A strong physique encases a healthy mind and a disease-free body. Currently, a data reveals that the rise in the desire to search strength training tips from the internet has shot up by 415 %.
3. Breathing in fresh air: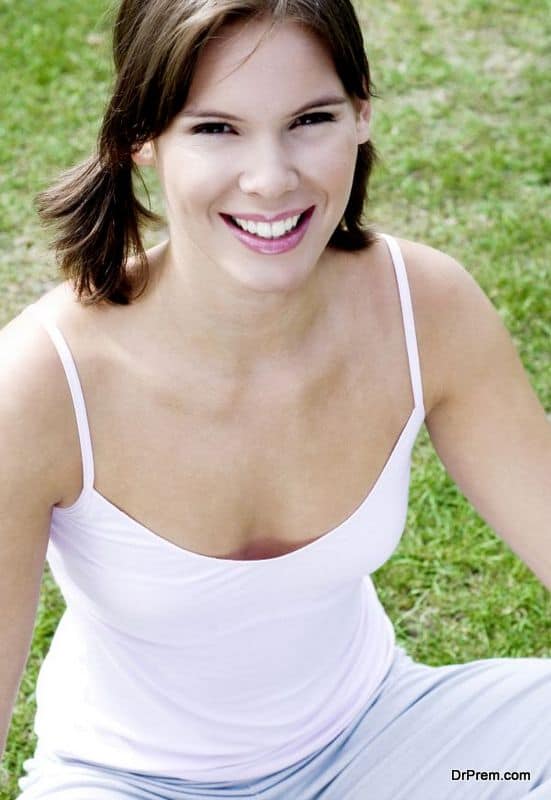 Focusing on inhaling quality air would be a marked trend to watch out for.  You just cannot write off the role of clean air in improving your mental and physical health. More women are looking for pollution-free air to run into their system.  The trend is to get more air purifying plants indoors and save on "air purifiers", which has seen a 270% increase.
4. Vitamin C for skincare:
This would be an interesting trend to watch out for as the new player Vitamin C serum enters the cosmetic market. It has been a new realization of Vitamin C's potential in fighting free radicals and collagen development. Vitamin C is now looked upon as the key to youthful skin.
5. More importance on post-workout session: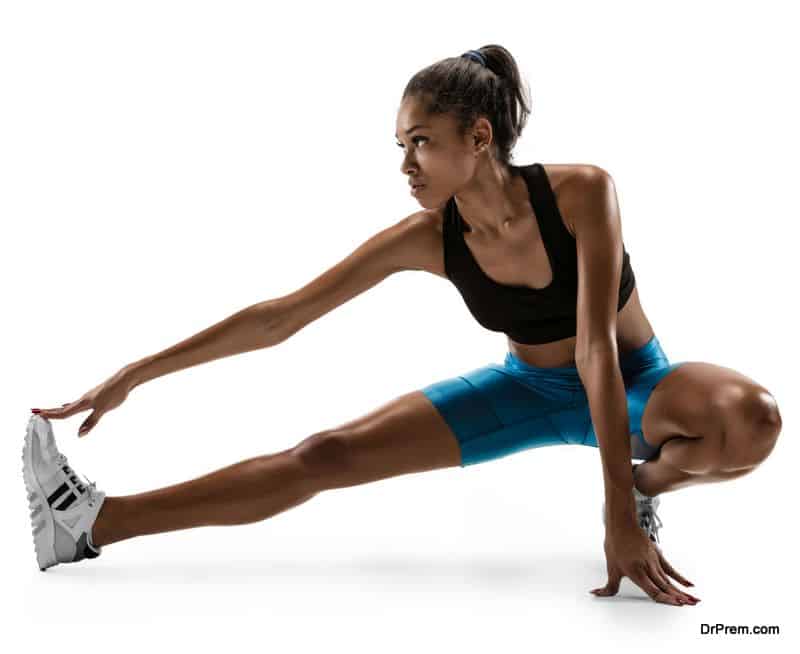 Wellness trends for women highlight the fact that it is not enough to be complacent by physical workout alone. Equally important is the post-training session and it would be interesting to watch how ladies handle time and activities just after completing a stressful physical training. A heightened online search for stretches necessary after a vigorous exercise would definitely be on the rise.
6. Getting rid of big tech obsession:
A drop in the desire to stay connected with social media is likely to be one of the prominent wellness trends for women in 2019. Having an occasional conversation with online friends is one thing and addiction to social networking sites is another. This addiction is highly damaging to your mental and physical wellbeing.
A healthy trend is being observed, where women are showing substantial reluctance in social media engagement. It is an unproductive wastage of time. In fact, this addiction can make you feel socially less content. Investors spending time, effort, and money in digital space are currently backing out.
7. More focus on "Green Beauty":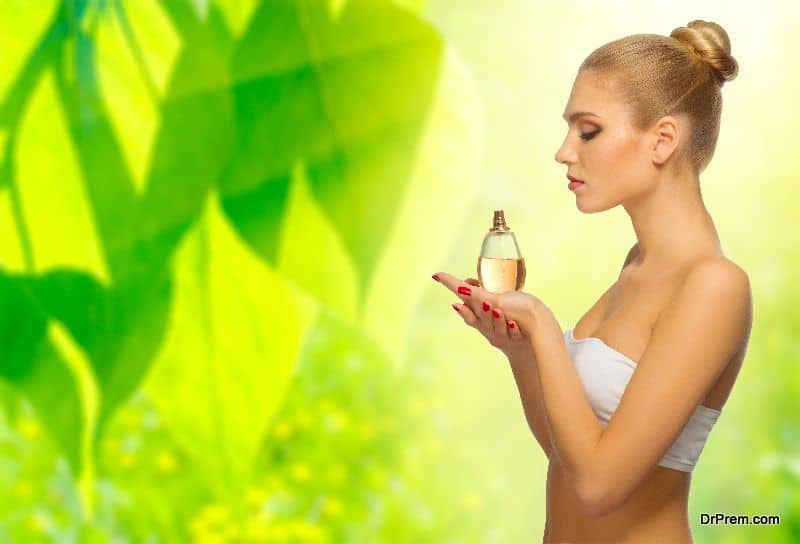 The trend is to look for more natural products. Therefore, natural beauty offerings are on the top priority list of the leading cosmetic giants. They are offering an entirely new beauty store experience for millennial women. There is greater emphasis on maintaining transparency in ingredient-listing, ensuring complete avoidance of banned chemicals in the beauty products.
8. Concern about the environment:
Another important wellness trend for women would be the need to protect the environment covering the terrestrial, aquatic, and the envelope of air over us. Studies reveal that major catastrophes like global warming, earthquakes, wildfires, and adverse weather behavior are just an outcome of mindless human habits. Future wellness trends will be reflected more in green shopping, biodegradable packaging, veganism, and cruelty-free fashion. An acute rise in the desire to leave zero carbon footprint wherever you go would be highly felt.
9. Enhanced acceptance of mainstream meditation: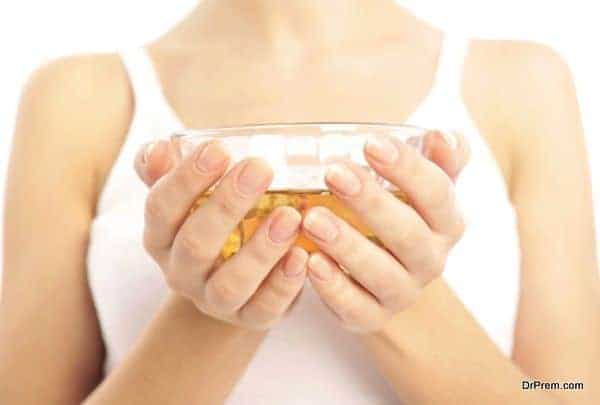 Women wellness is likely to see an increased inclination towards mindful meditation. It showers upon you a host of benefits – starting with a rise in productivity and gratification to a fall in stress levels. Women are looking for trendy apps. More and more women are switching over to herbal teas and soothing library chill sessions.
10. Femtech to grow beyond reproductive care
Innovative Femtech is set to create a dramatic shift in women's wellness approach. Given the disparity between an estimated $500 billion women's annual healthcare expenditure versus a meager 4% investment towards research and development on female health issues, the market is very much underdeveloped.  A majority of the Femtech products focus on reproductive health helping women in detecting ovulation period, conception time, menstrual cycle, etc. but it is set to evolve beyond this driven by the personalization medicine trend. Pitchbook notes, femtech expansion in different verticals is expected to touch $3.2 trillion by 2025 at a CAGR of 10% in the forecast period. Personalized Femtech would focus on female-oriented disease management in menopause, cardiovascular ailments, diabetes, osteoporosis and pain management.
11. Ayurveda – The rising Trend: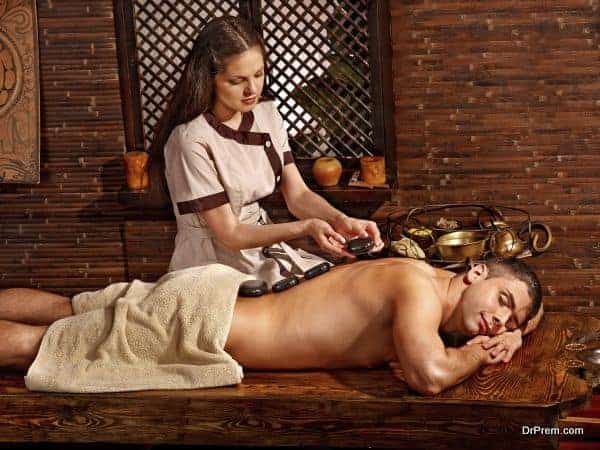 Ayurveda, the Indian wellness trend has now become almost synonymous with organic and eco-friendly living. It envelops everything from Yoga and meditation to food and medicine. And the best thing about it is that it's an ancient wellness technique, and thus completely natural. You can be assured that this wellness fad is not slowing down anytime soon. Investing time and money into it is by no means a bad option.
Evolution of Corporate Wellness Trends – A snapshot
You cannot think of neglecting the wellness aspect of the place where you spend 80% of the day. On the track of ever-changing concept of health and wellness, habits and lifestyle of the health-conscious consumers have gradually crept into the corporate sector. This was not given due consideration earlier, but realizing that human resource is the most prized asset to drive an organization,  corporate wellness trends have culminated to immense benefits for the organization as well as the employees. A study released in June'15 reveals that 70% of US employers are providing some sort of wellness programs for their employees, a significant rise from 58% as observed in 2008.
An ongoing shift in consumers' preferences is on but the general emphasis is on:
Sufficient rest that is going to recharge the body.
Physical activity to keep the mind and body well toned.
Healthy nutrition habits.
A hike in achievement and turn into a winner both in workplace and in domestic front.
The following features spell out the wellness trend that could be identified with 2016 which are, in fact, running the show:
Switchover to Matcha Tea:
This green tea enriched in antioxidants originating from Japan has been termed 'beverage of the year'. We see an outright switchover in beverage preference in the US. Even the strong supporters of Java coffee are opting out for Matcha, which is blessed with the following therapeutic properties:
– Prevents cancer and cardiovascular diseases.
– Improves blood sugar regulation.
– Reduces high blood pressure.
– Slows down aging. 
Importance of workplace wellness: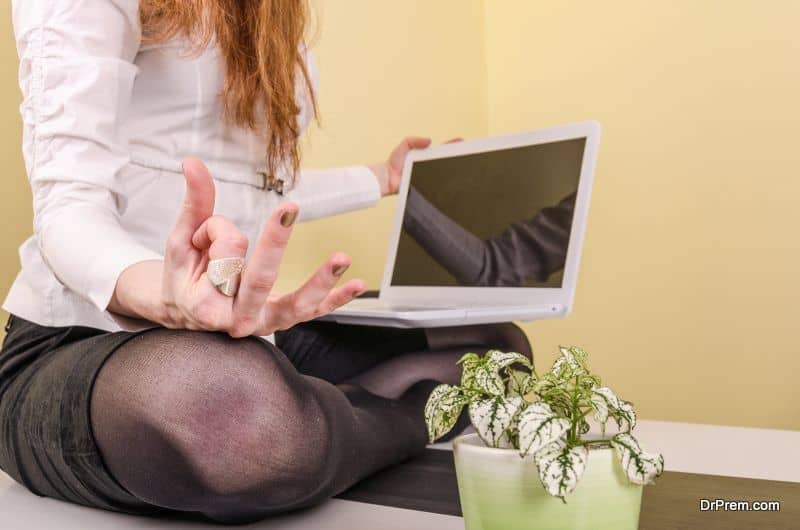 There have been innovative steps initiated at corporate level to make work environment healthier and employee-friendly. This would have the following beneficial impacts:
– Motivate employees to enjoy the work being in the best physical and mental state
-Reduce absenteeism and accomplish more productivity
– Mitigate expenses on healthcare.
A rising dependency on Adaptogens:
An inclination towards Adaptogens is a growing trend among the health-conscious. This is, however, a very ancient medicinal practice common in Ayurvedic and Chinese medicine. This herbal ingredient is the best solution for stress management. They control our body's hormonal reciprocation for stress.
Obsession with healthy eating and fitness programs have been catching on like wildfire: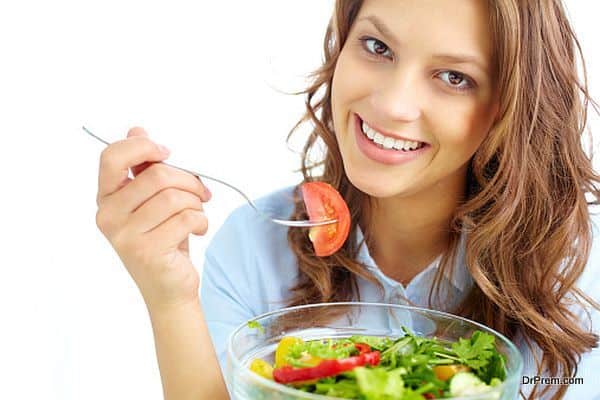 The need for a feel-good factor is a highly desirable mental and physical state among office goers. This somehow counterbalances the huge work stress generated at the workplace. It also creates core strength to prepare one for a combat in the work front.
Though healthy eating has turned into an obsession to get a stress-free feel, it would mean a different system of diet varying from person to person. It depends on the makeup of the individual. The buzzword is – Eat healthy, be agile and active and spot your inner strength.
Being at leisure is the vogue that has brought sweeping changes in corporate wellness trends:
This is a carefully measured mix of athletics and leisure. Leisure wears invaded the market and have taken the corporate world in their grip. Brands like Adidas and Puma have been able to successfully locate its clientele and penetrate the market. A sizeable chunk of the market comprises of the corporate offices.Leisure promotes the emotional,psychic, and communal elements of corporate wellbeing.
Corporate wellness programs focused on new gadgets aided by state- of- the art technology: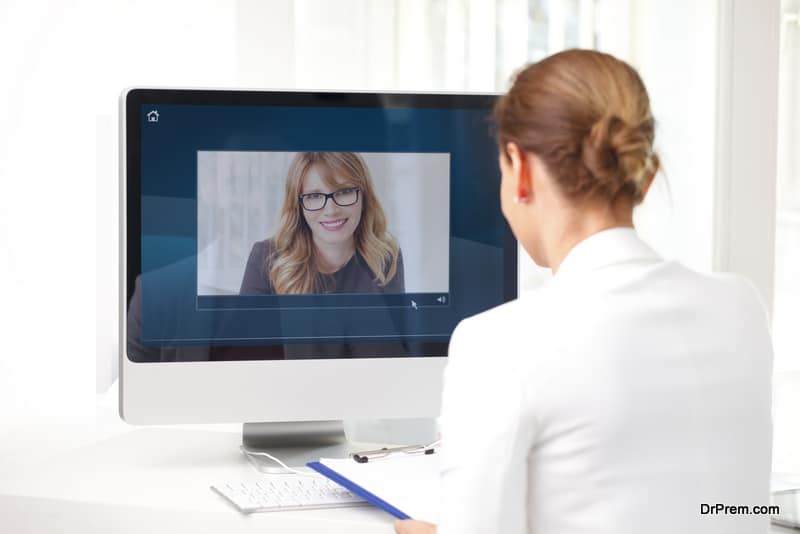 Initiatives are in operation to introduce novel technology in corporate wellness programs with the help of videoconferencing. The organization's network support system should have enough potential to take on this added workload.
Introduction of fun and games incorporate wellness programs:
It is nothing but addition of fun game elements through social networking to encourage participation in corporate health and wellness programs by employees.
Trend of employee benefit program: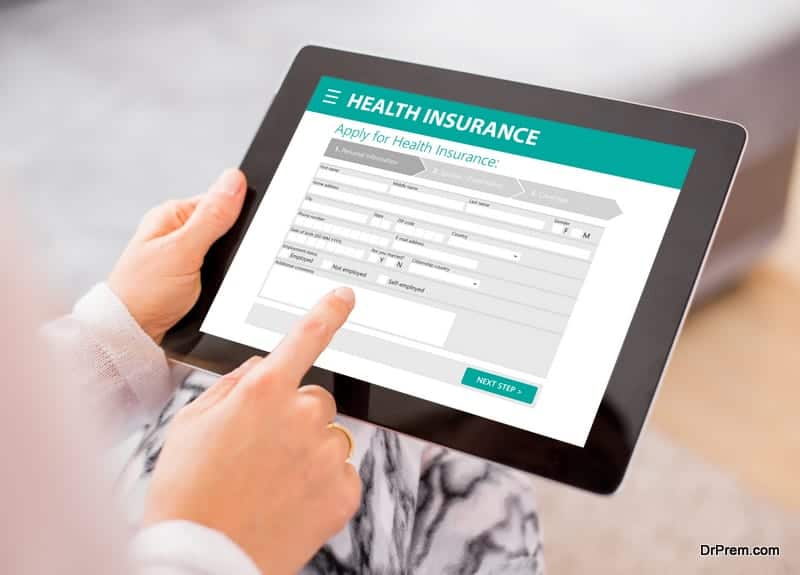 Rationalizing wellness programs, employers are making retirement administration works easier ultimately benefiting the retired employees:
Financial security is a highly concerned area. It can boost up physical and mental health of employees. They proffer guidelines which help employees manage and employ their financial resources prudently. Financial literacy mitigates stress level.
Employers offer high deductible health insurance schemes to employees. The healthcare costs are astronomical. Organizations opt to move these expenses on employees in the shape of surcharges enabling a spouse to get insured who also gets coverage from her/ his employer and have access to higher deductibles.
We will see more automation and accumulation of employee benefits through easily manageable software programs. It will eliminate the administrative botheration on the part of the employers. The system will process the employee dues faster.