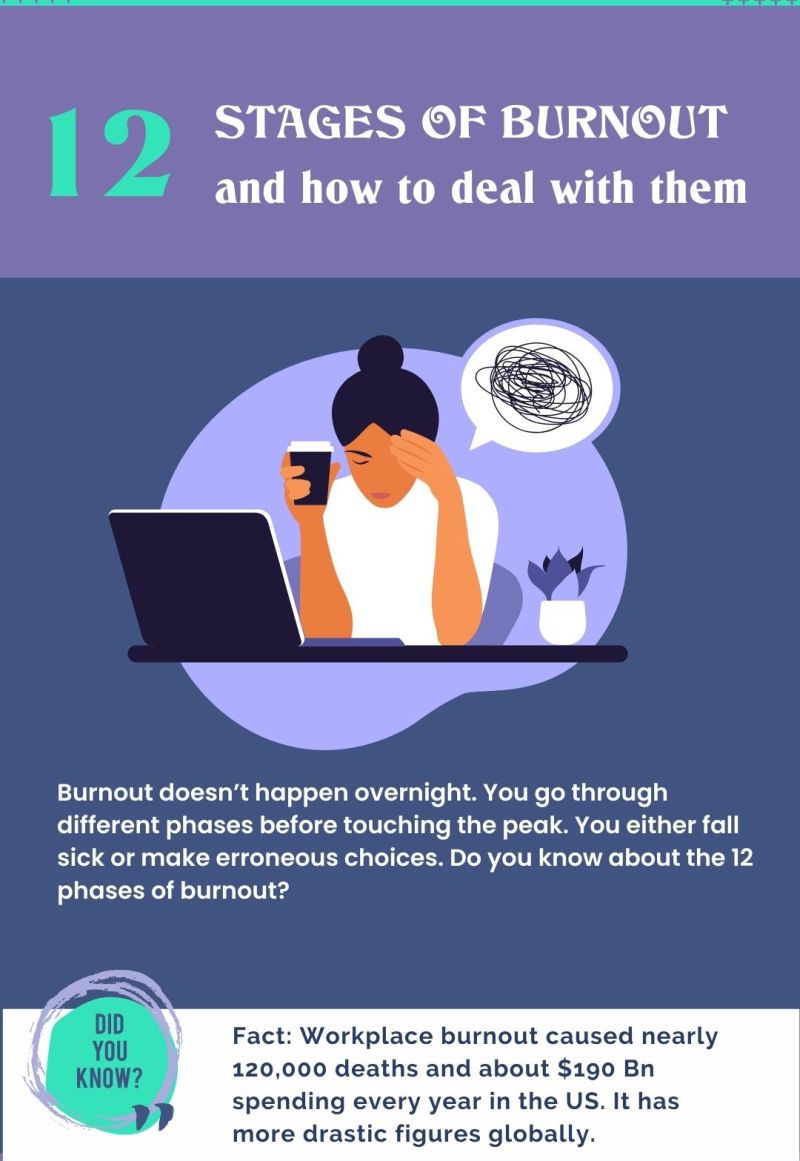 Burnout doesn't happen overnight. You go through different phases before touching the peak. You either fall sick or make erroneous choices. Do you know about the 12 stages of burnout?
Stage1: You feel a strong compulsion to prove yourself
Stage 2: You keep working harder, stretching beyond limits.
Stage 3: You start neglecting self-needs and self-care.
Stage 4: You face conflicts and start blaming others.
Stage 5: You revise your value system for more focus on work.
Stage 6: You deny the emerging problems caused by work stress.
Stage 7: You isolate yourself from family and friends.
Stage 8: You display odd behaviors which upset your dear ones.
Stage 9: You fail to value yourself and others.
Stage 10: You feel empty from within and take to unhealthy addictions.
Stage 11: You feel depressed and lose enthusiasm in life.
Stage 12: Your physical and mental system collapse, and needs medical attention.
Do you agree with the above? Please share your comments.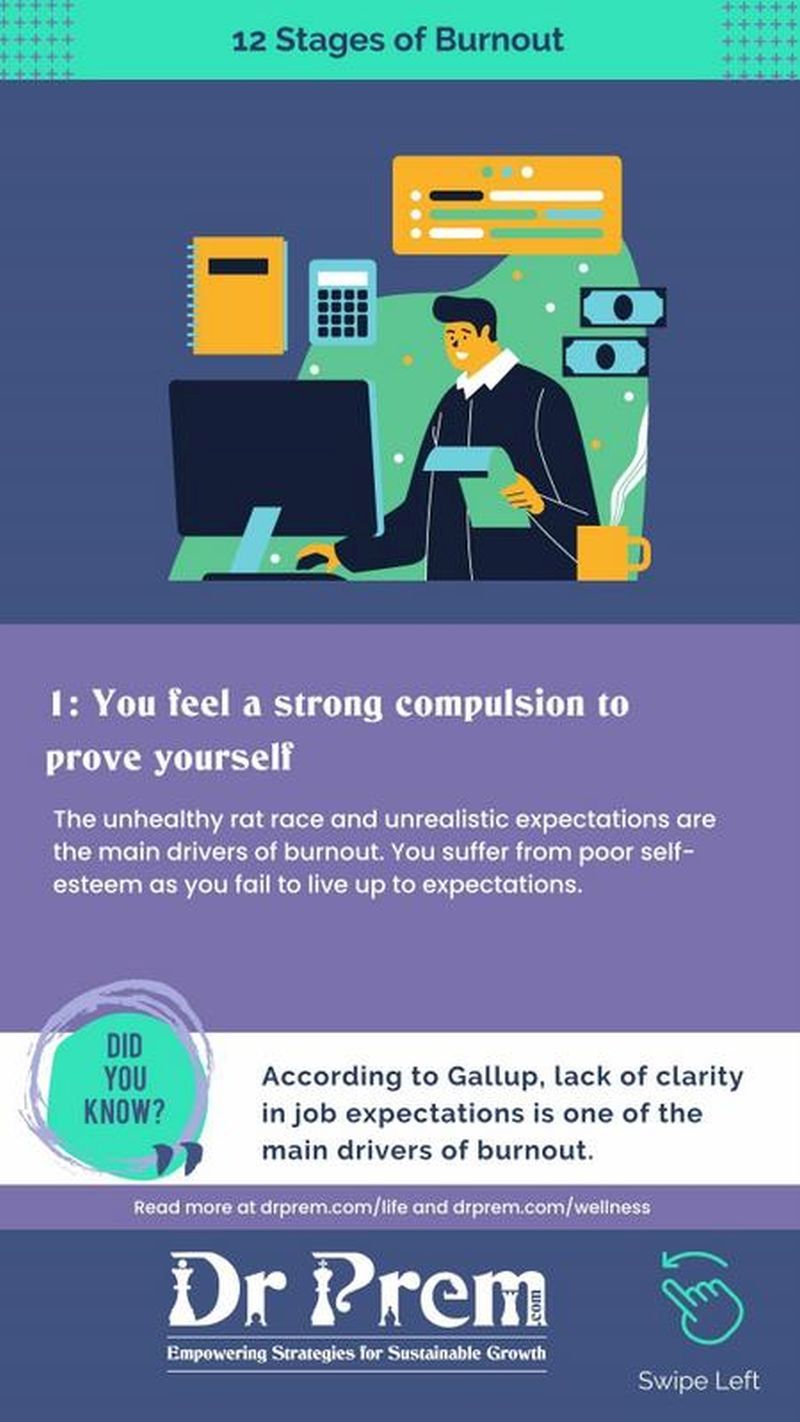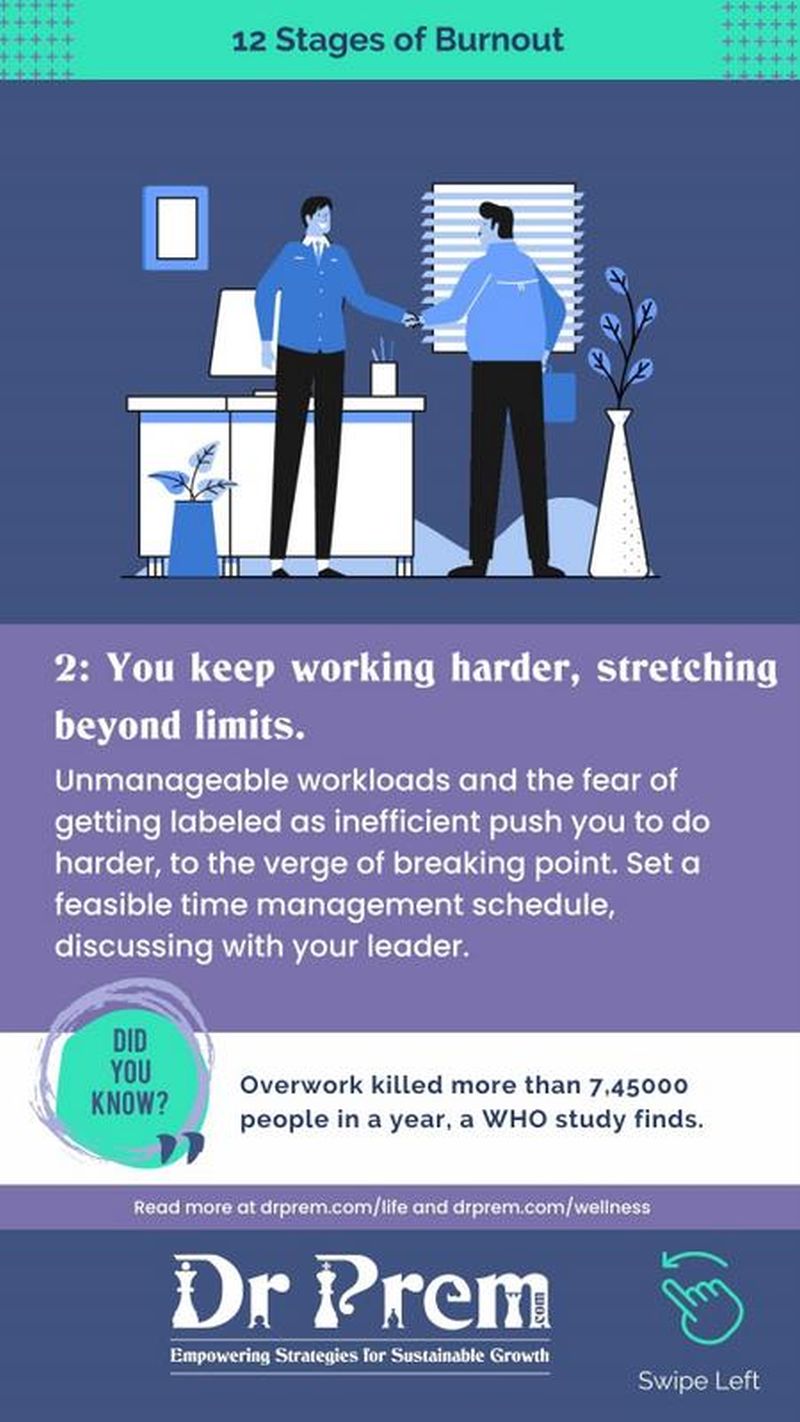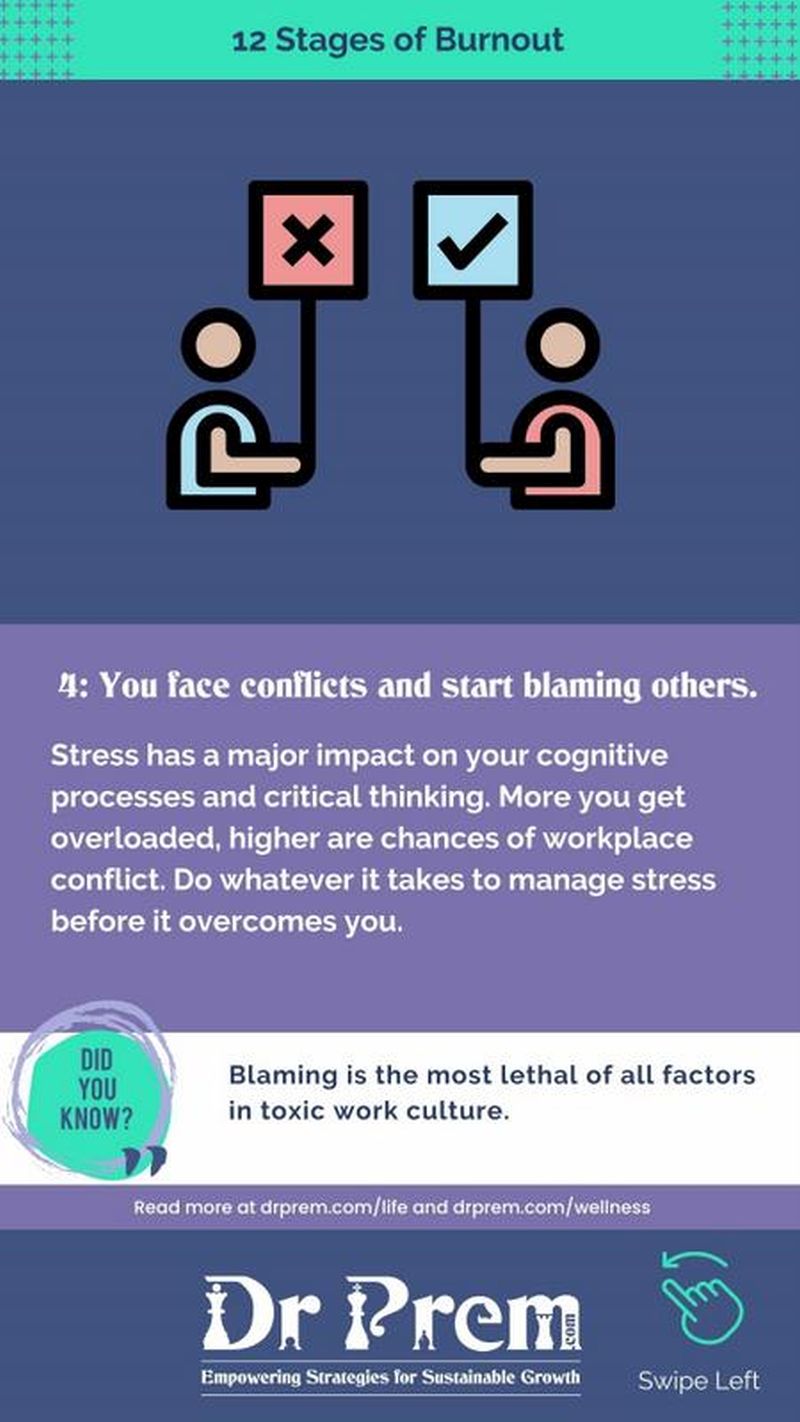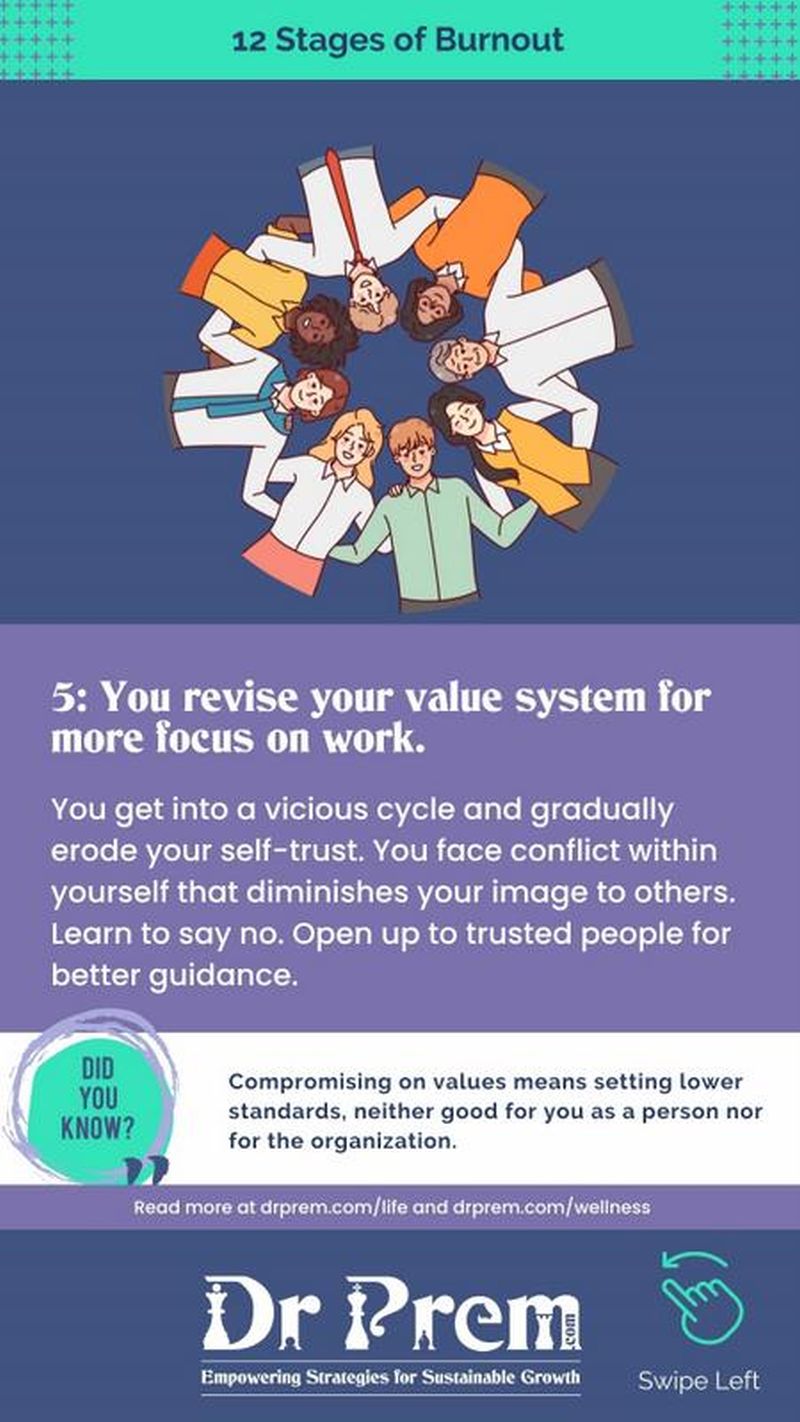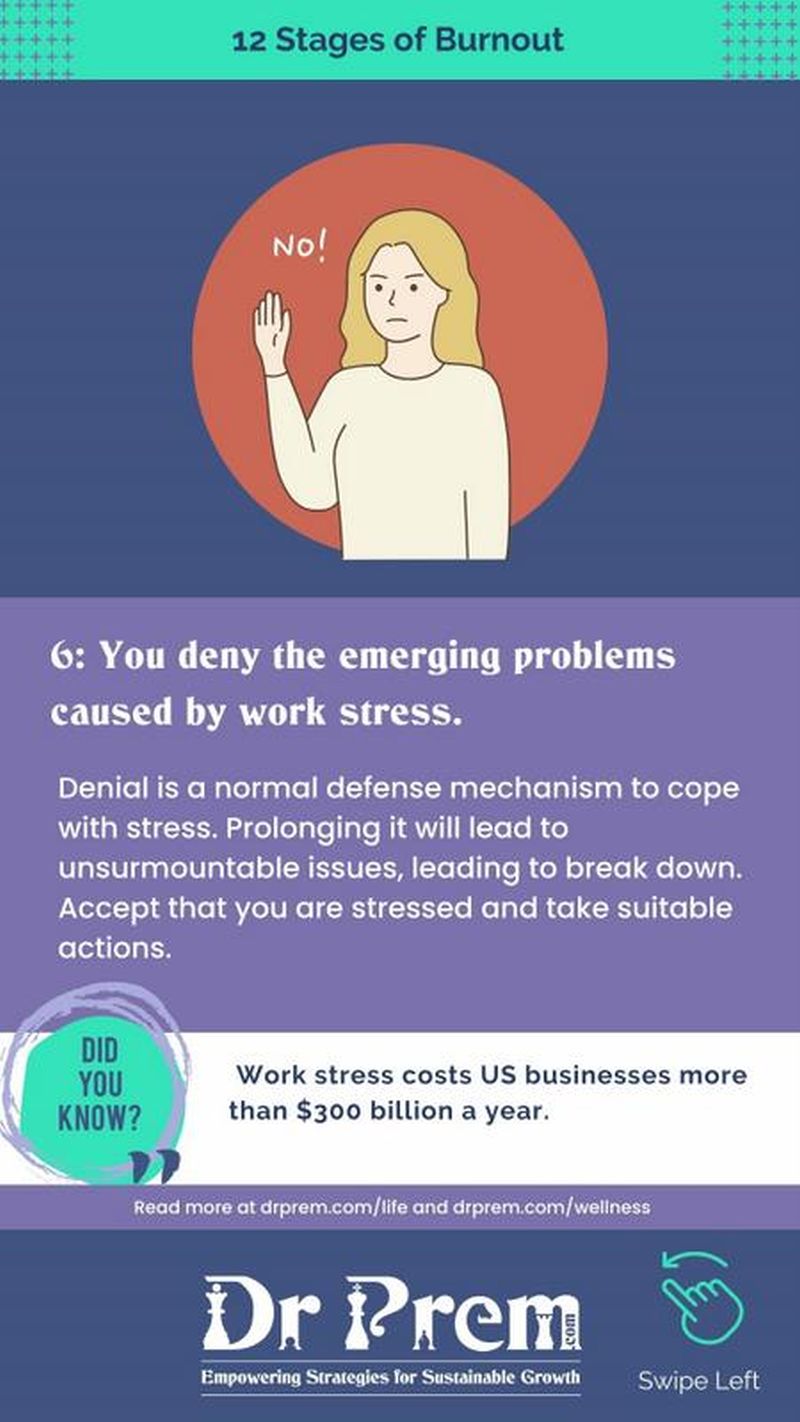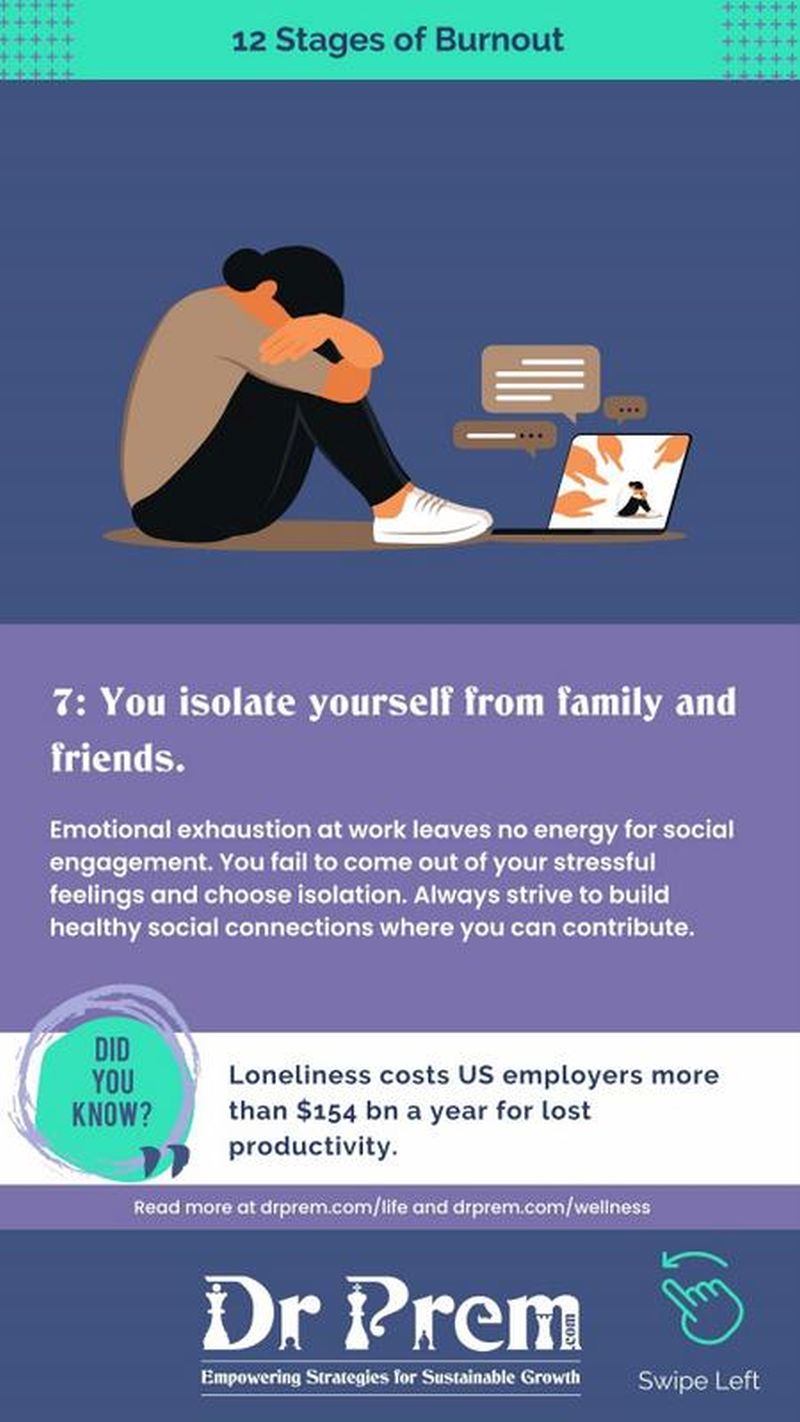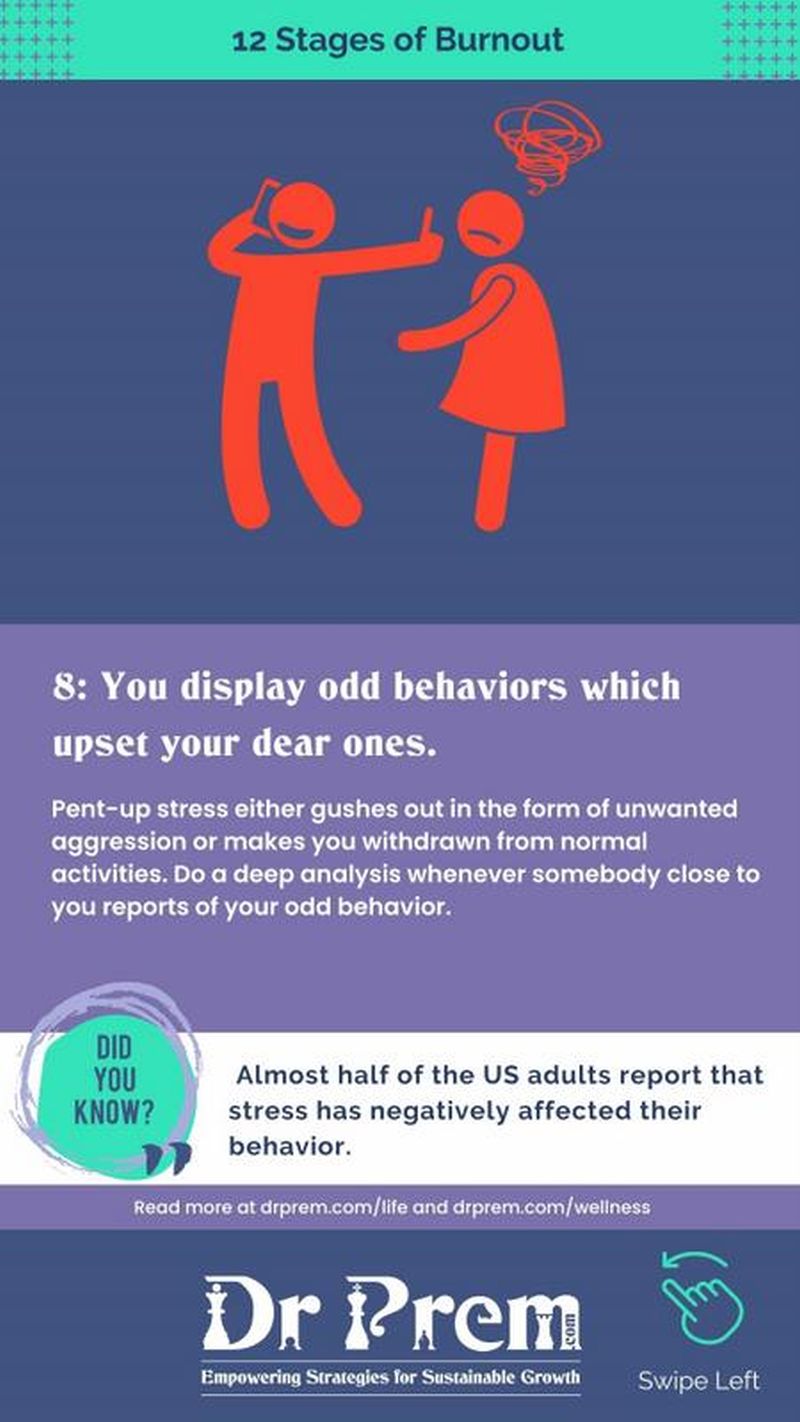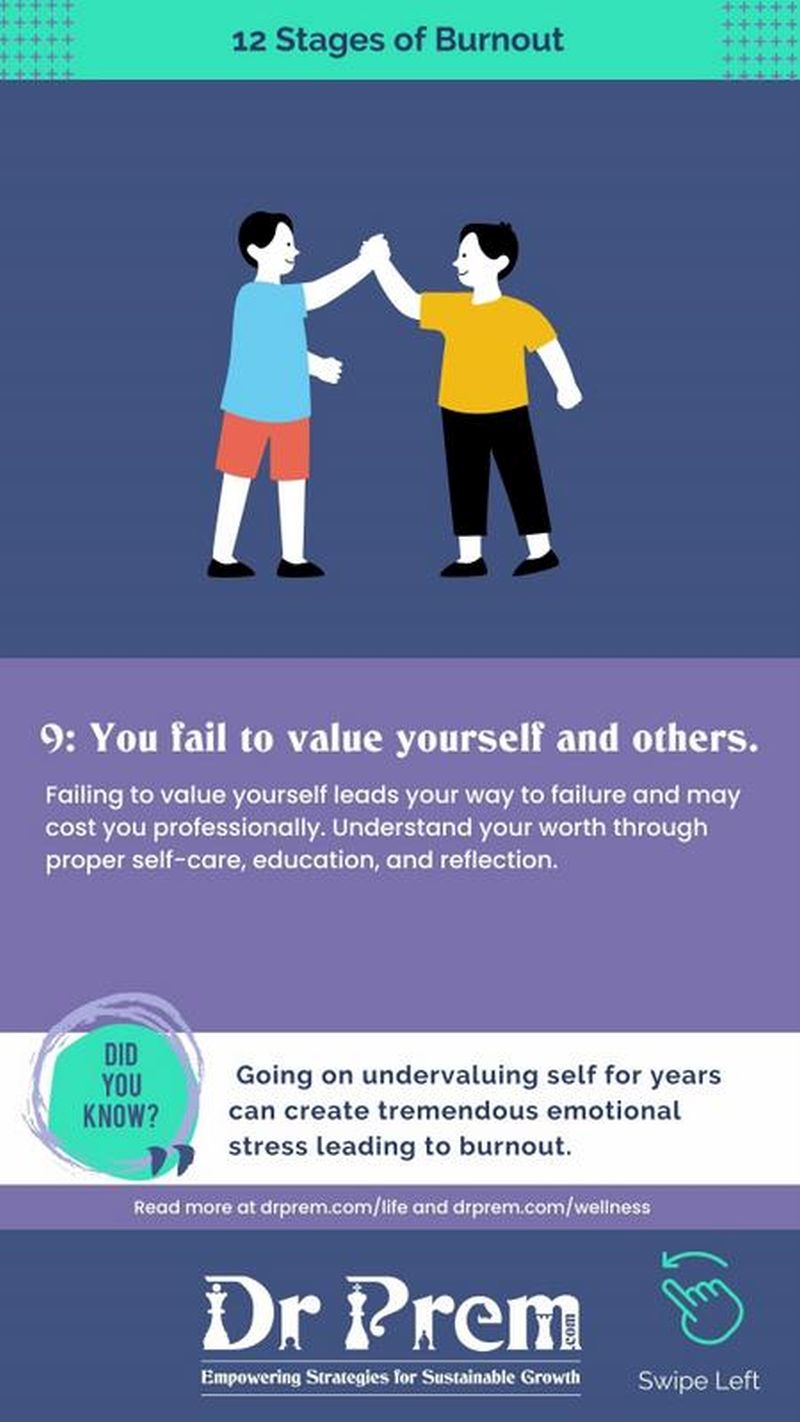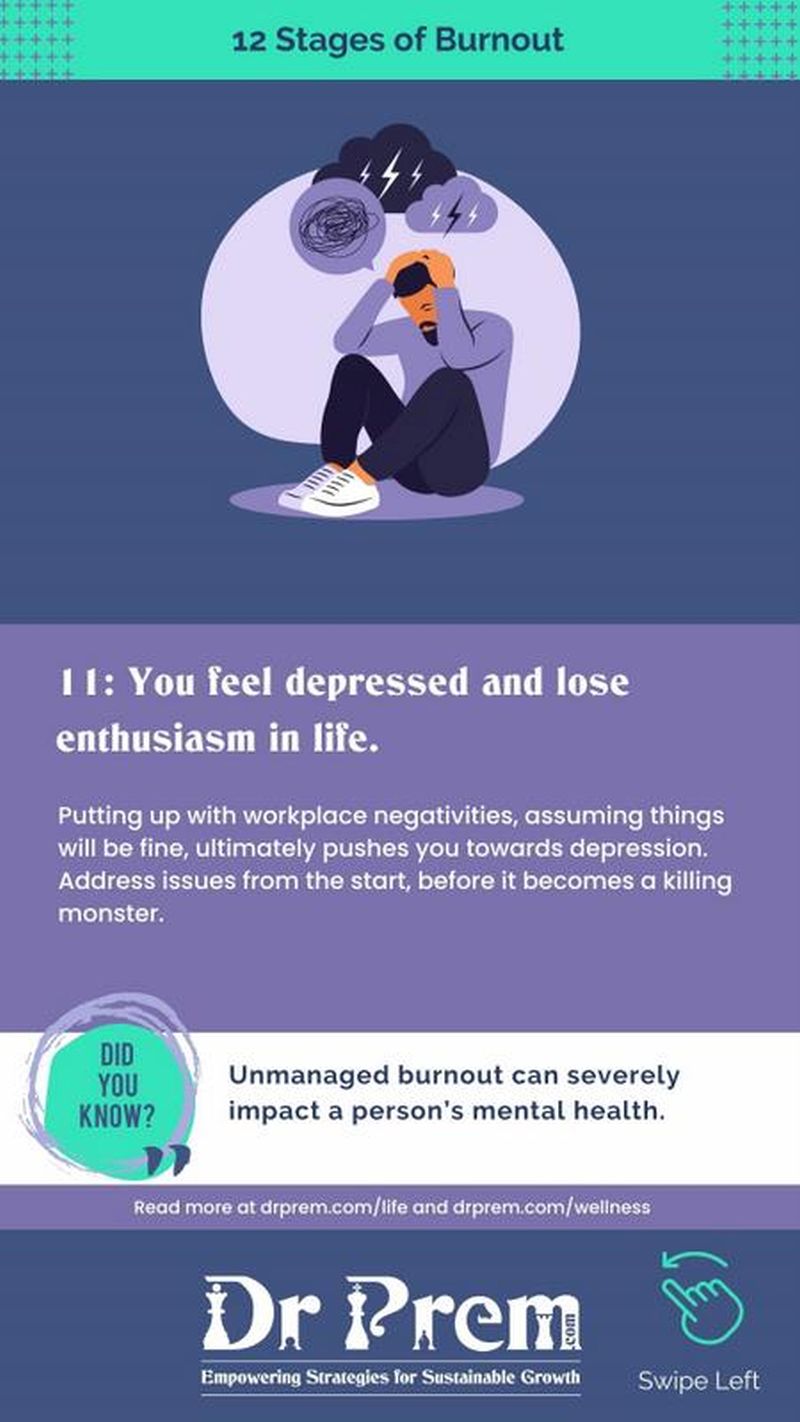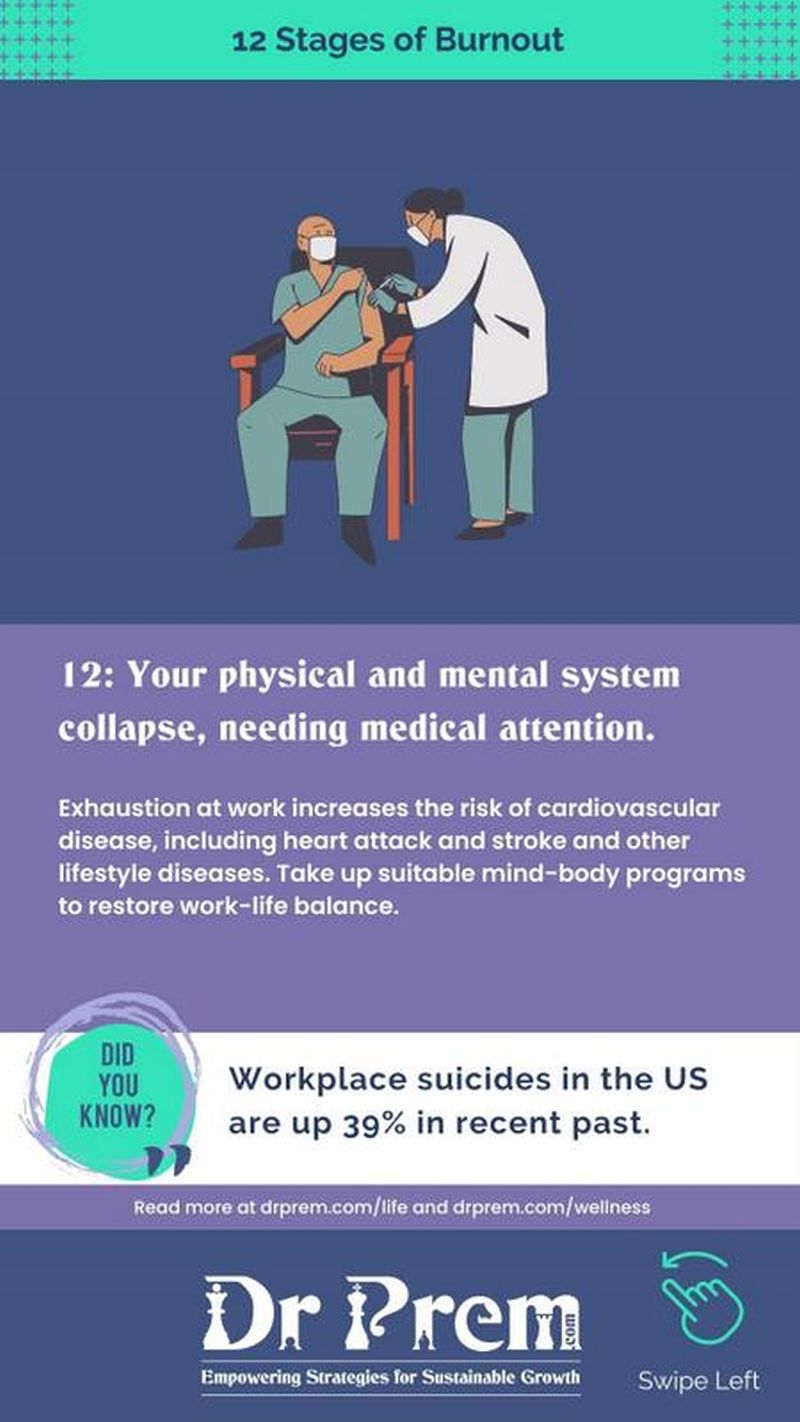 #heathcare #medical #burnout #guideslide #drprem #wellness
Comments:-
It's essential to recharge your physical and emotional energy!
Great insights shared!
It's important to Take time off. Sometimes break is vital to replenish yourself
Perfectly explained! It is also a great reminder.
Burnout defeats all great causes of the business.