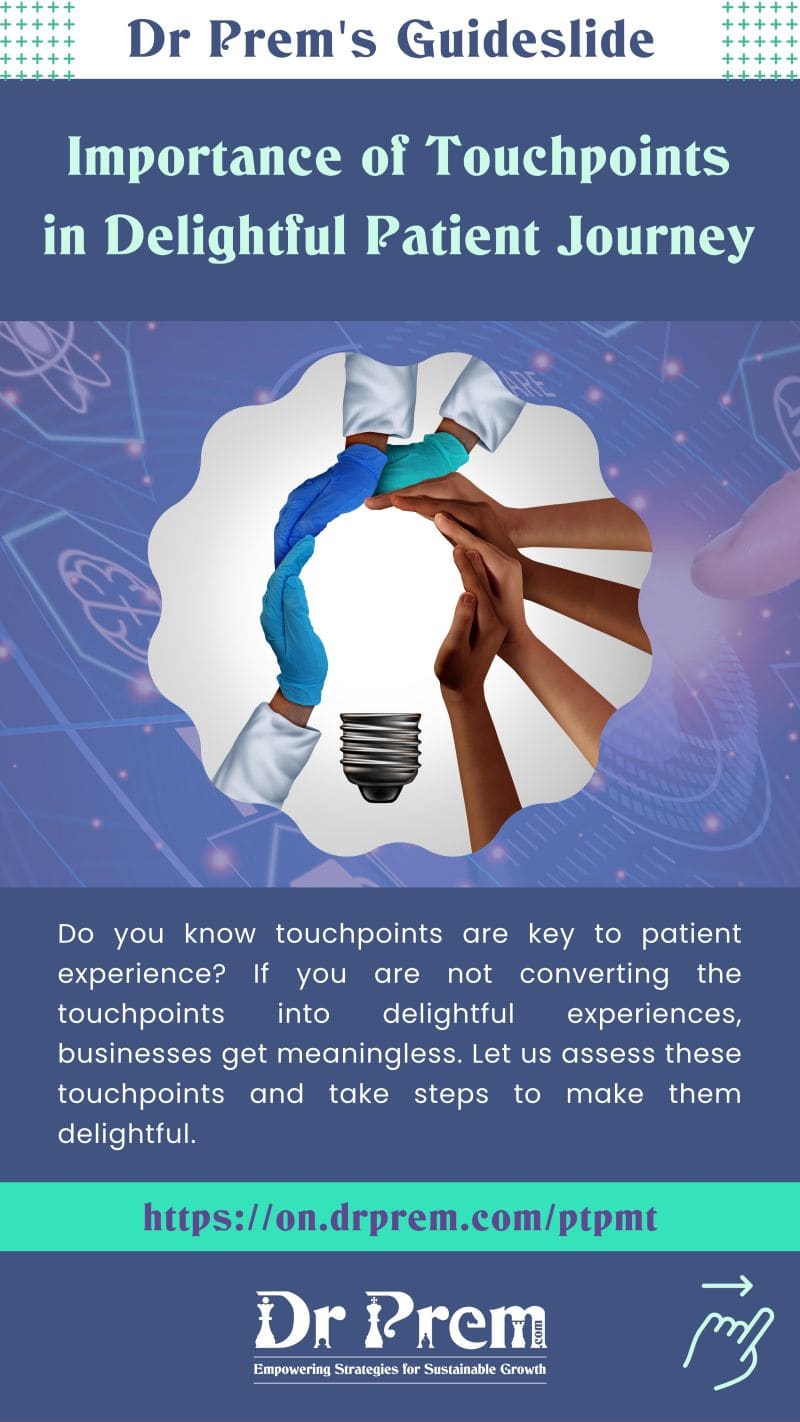 Do you know touchpoints are key to patient experience? If you are not converting the touchpoints into delightful experiences, businesses get meaningless.

Let us assess these touchpoints and take steps to make them delightful.
1: Touchpoints are active and passive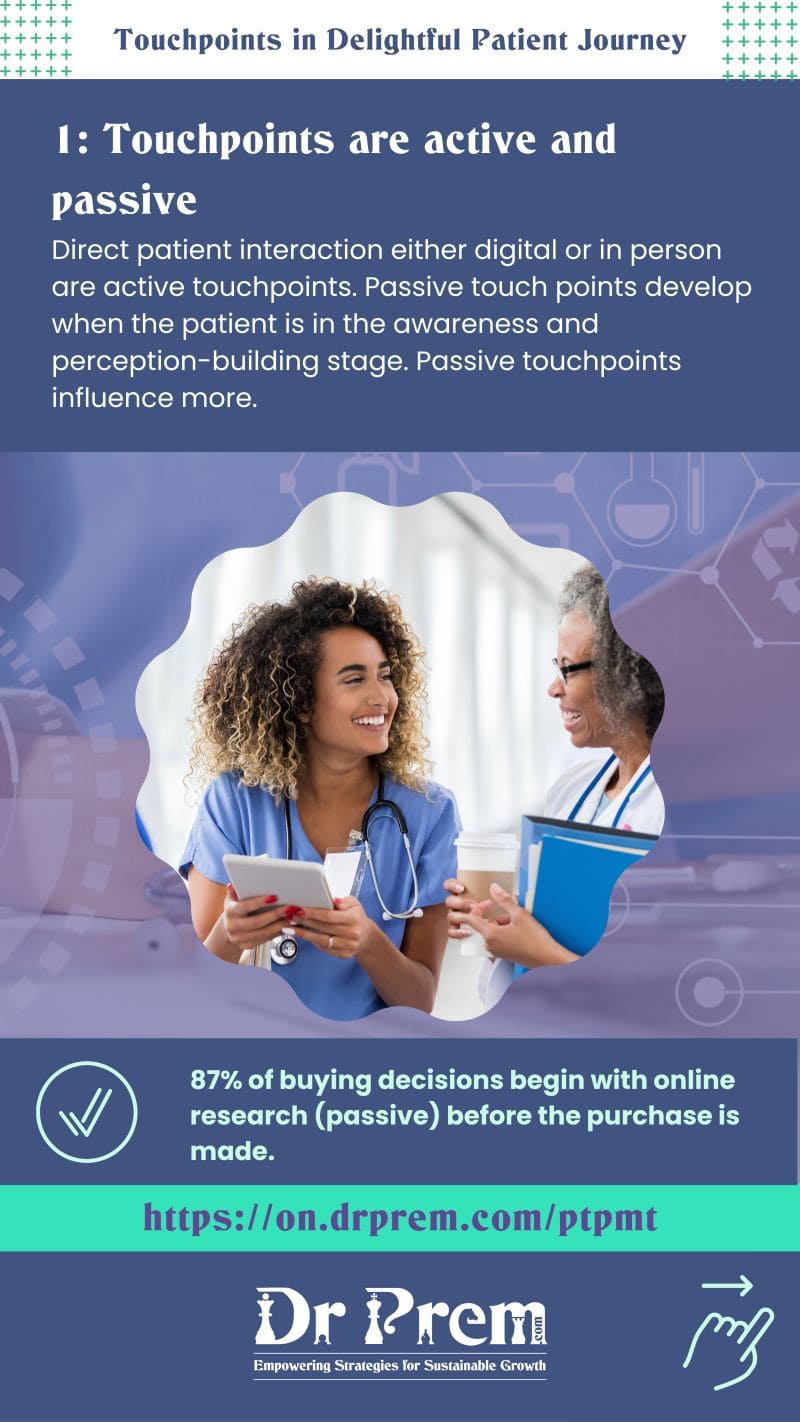 2: Touchpoints touch patient's emotion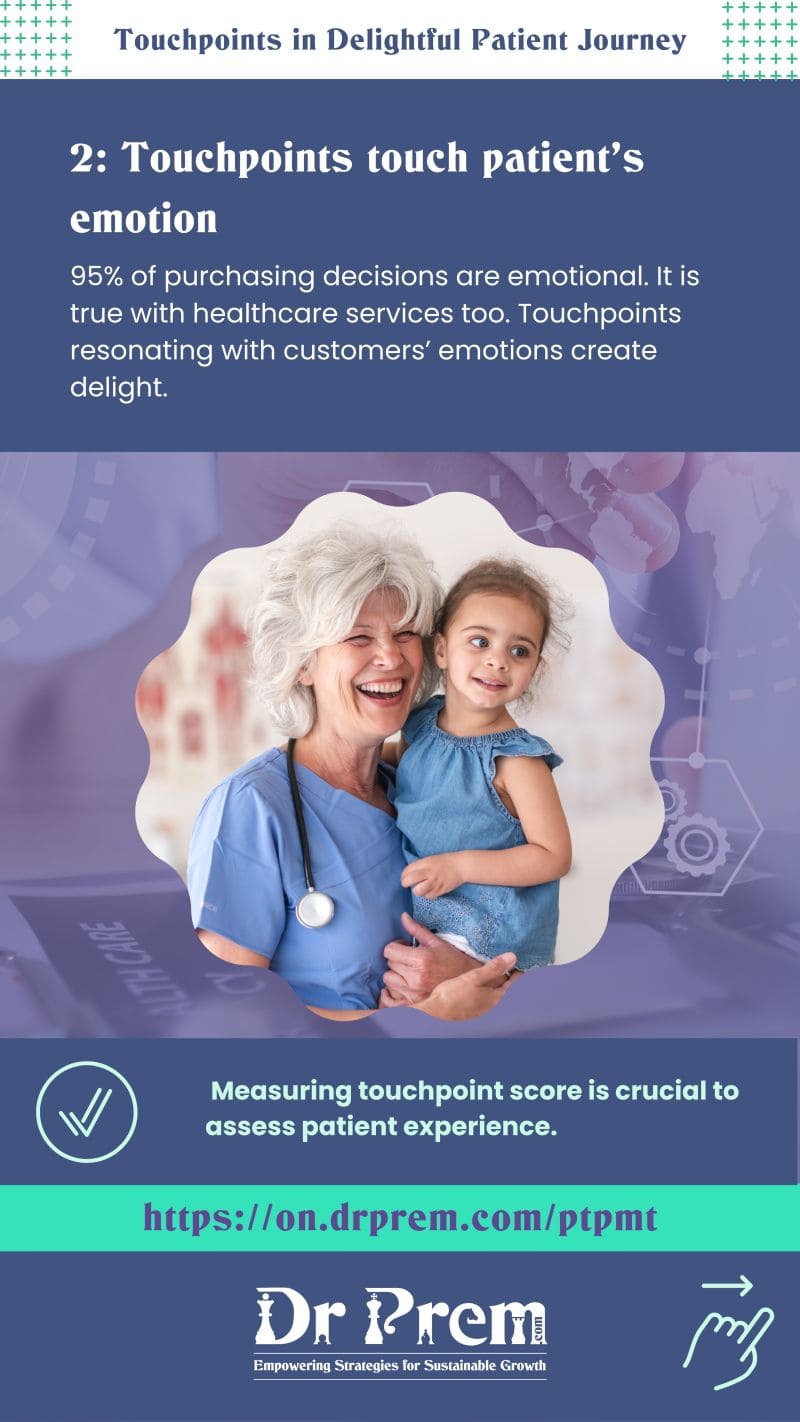 3: Touchpoints start from the brand exposure
4: Touchpoints can make or break your patient's journey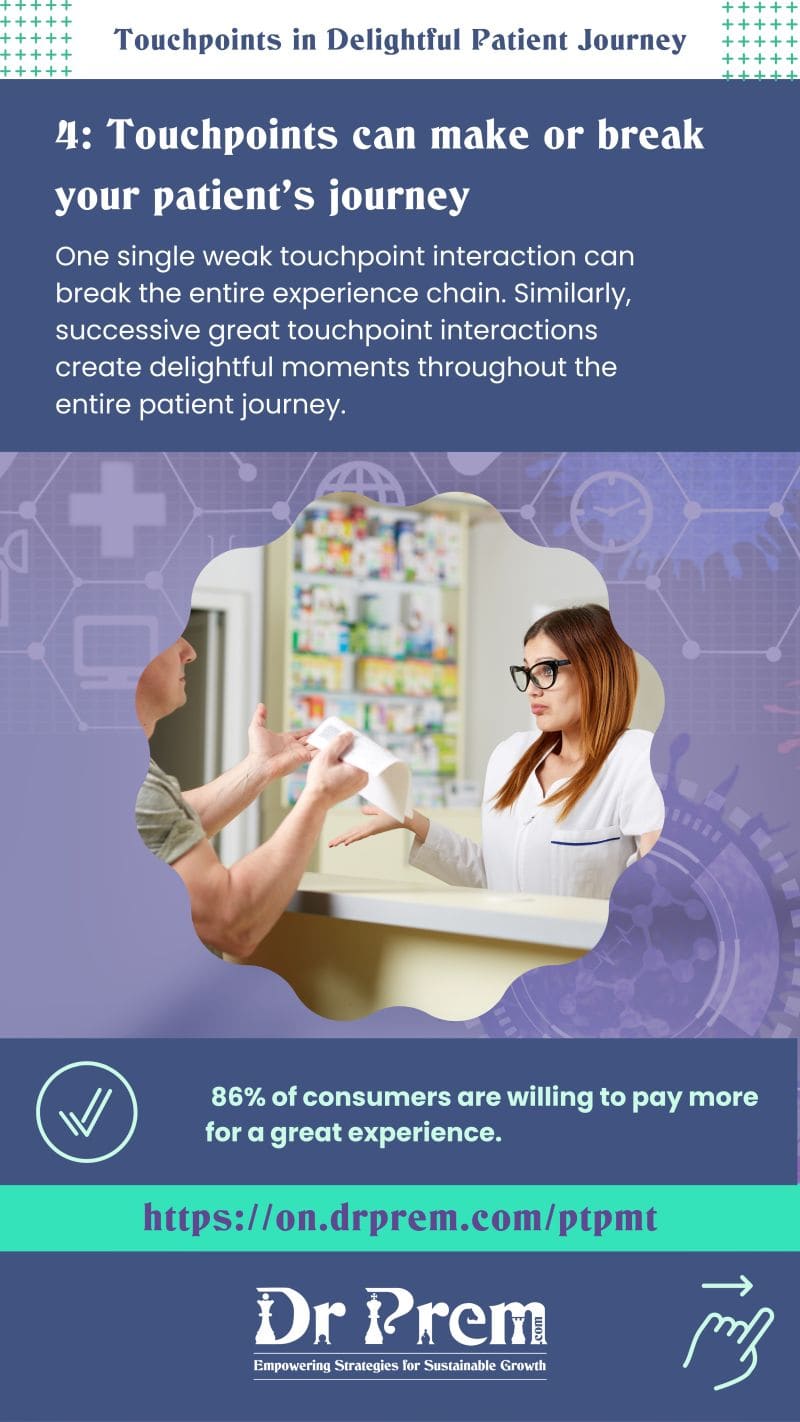 5: Be sure of the exact number of touchpoints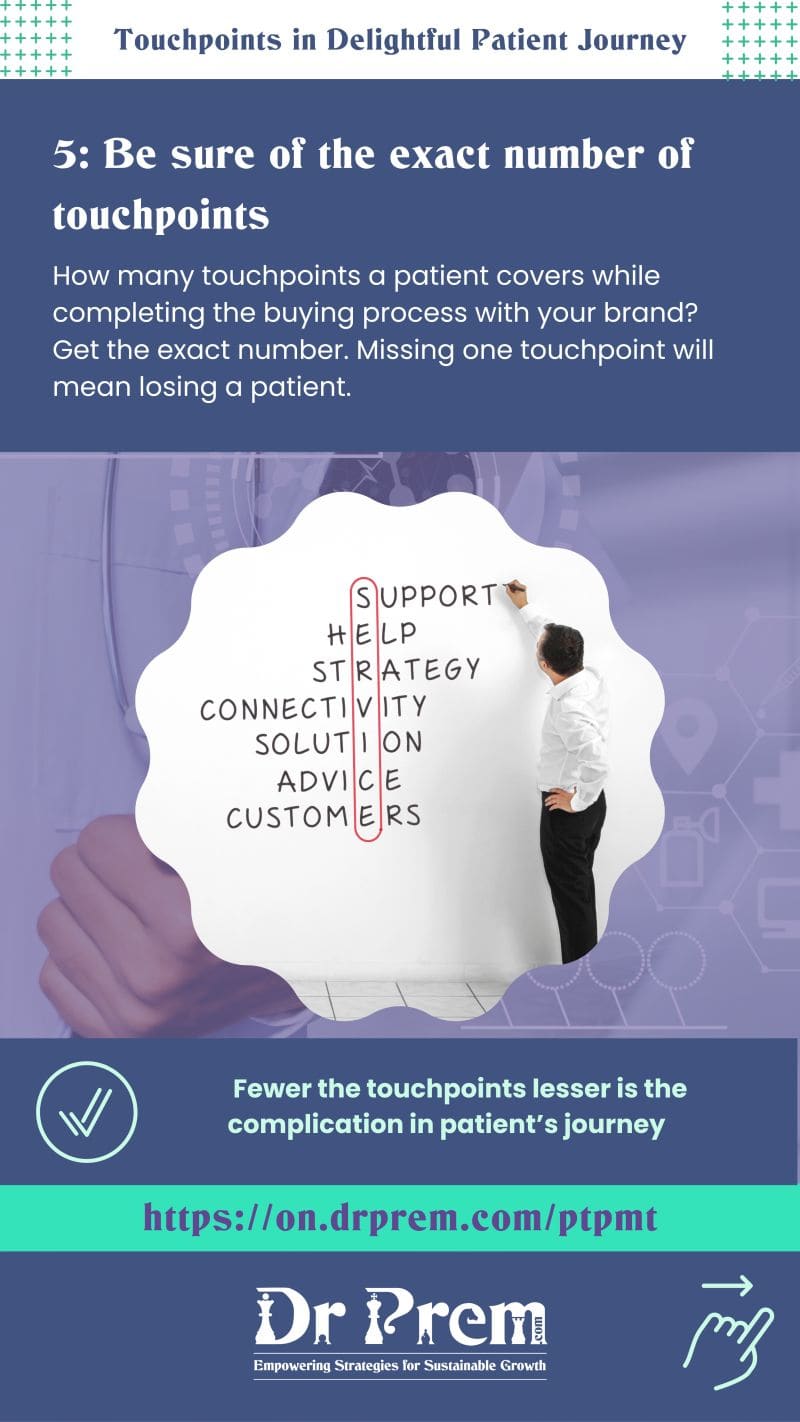 6: Every touchpoint is an opportunity to generate profit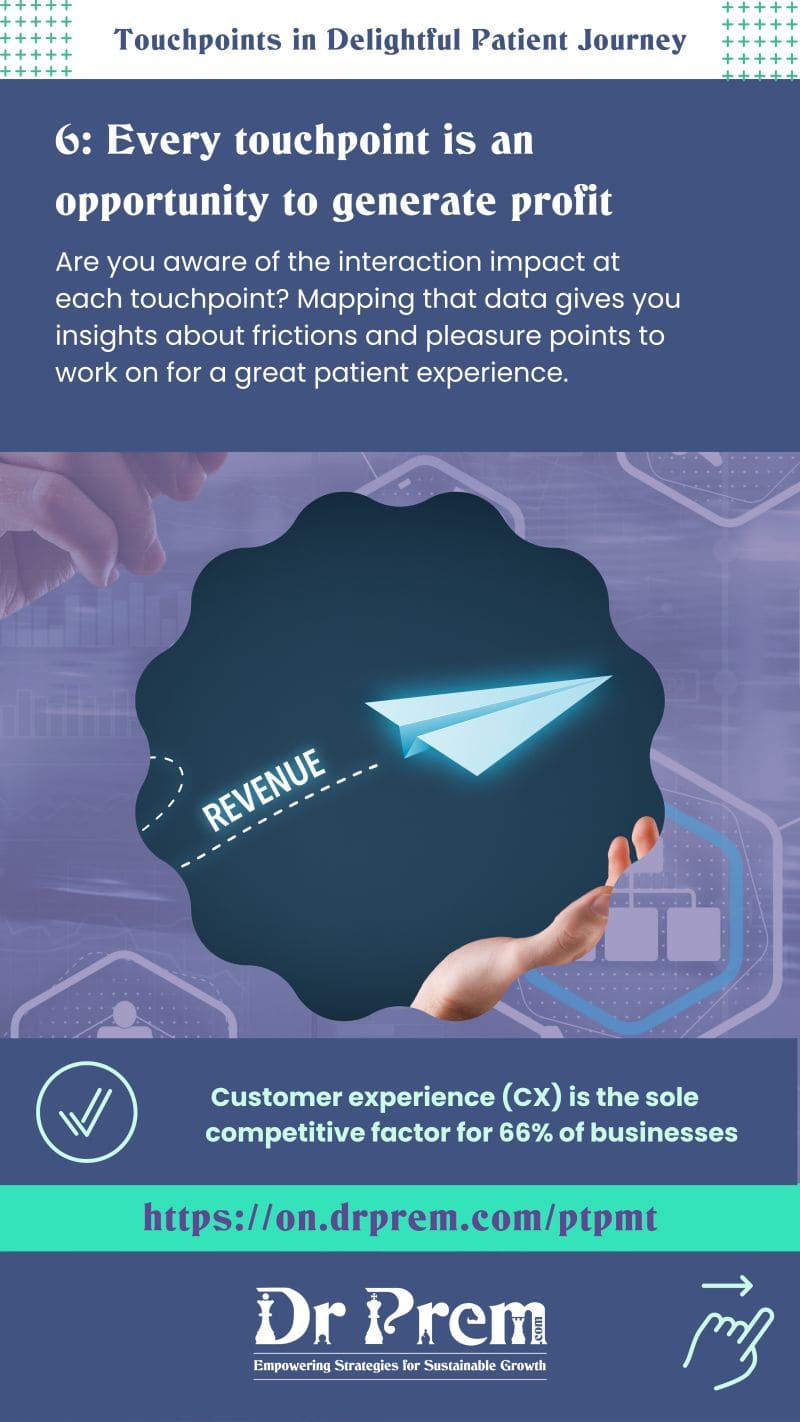 7: Amazing communication wins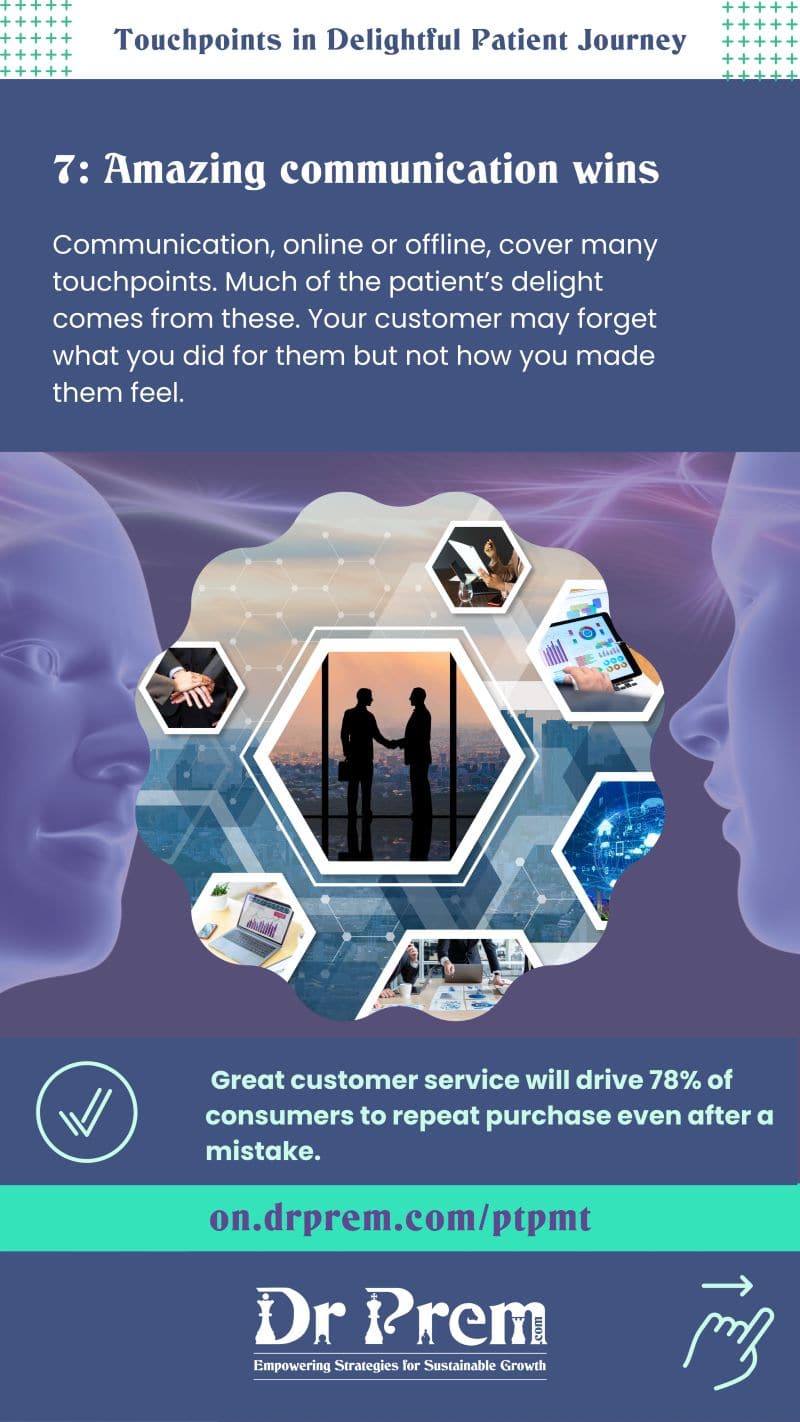 8: Tap the power of personalization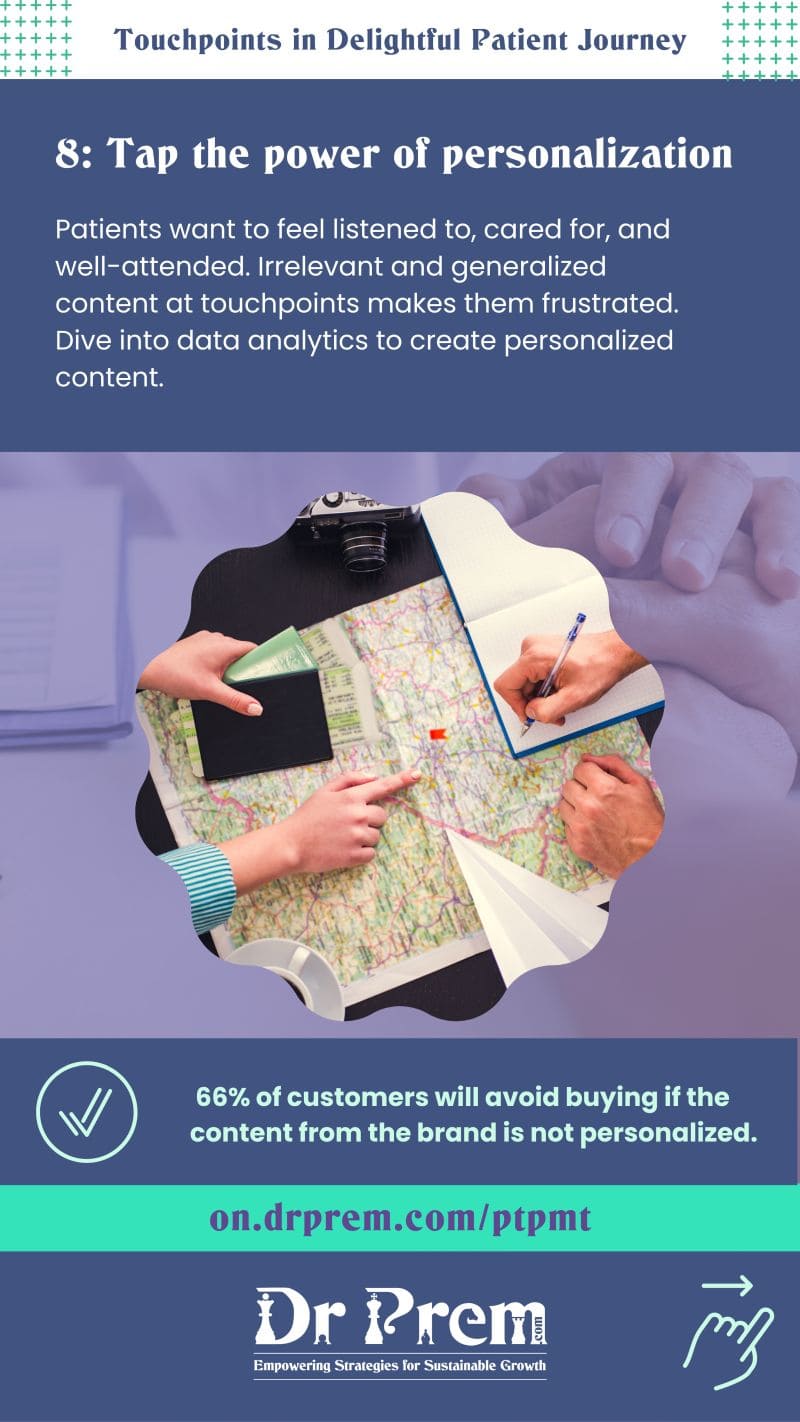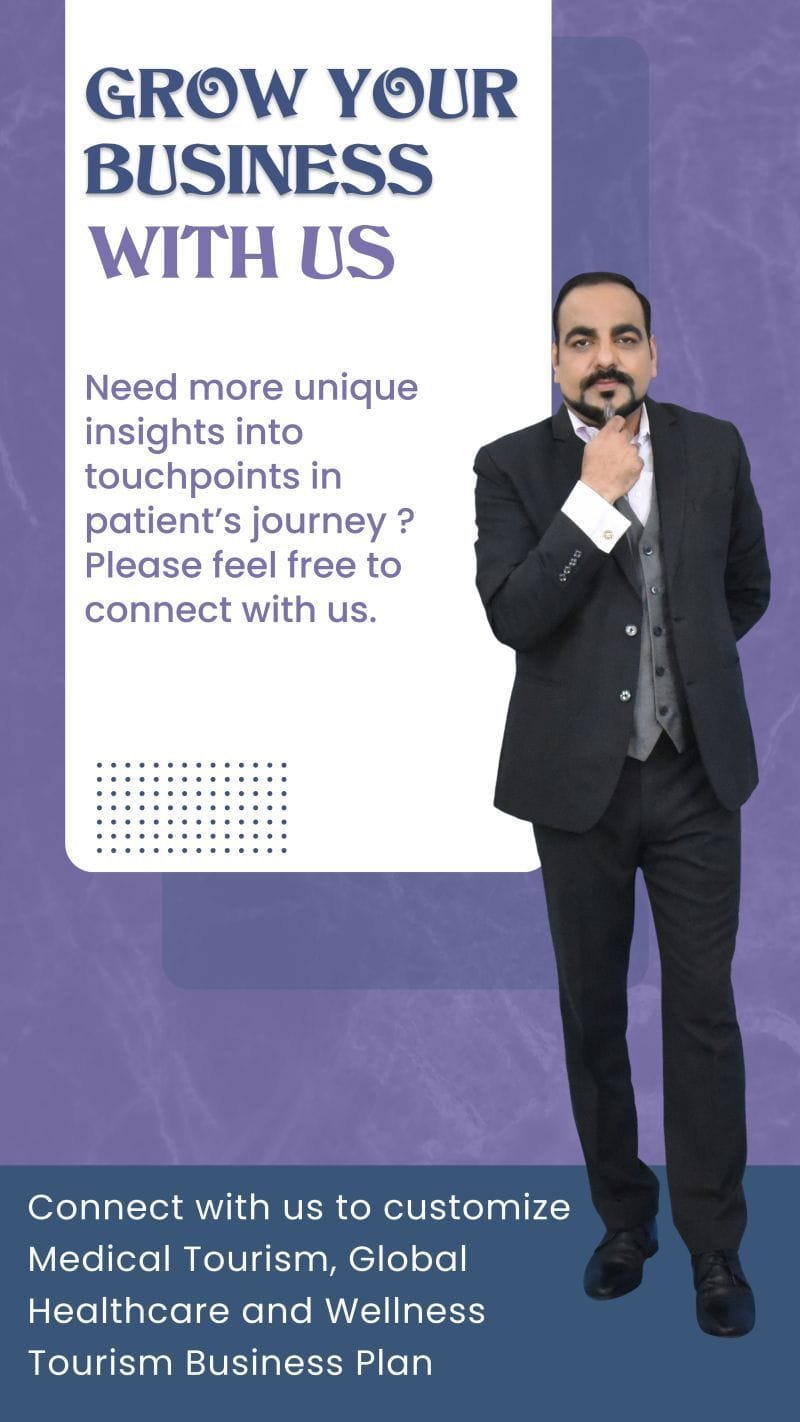 Need more unique insights into touchpoints in a patient's journey? Please feel free to connect with us.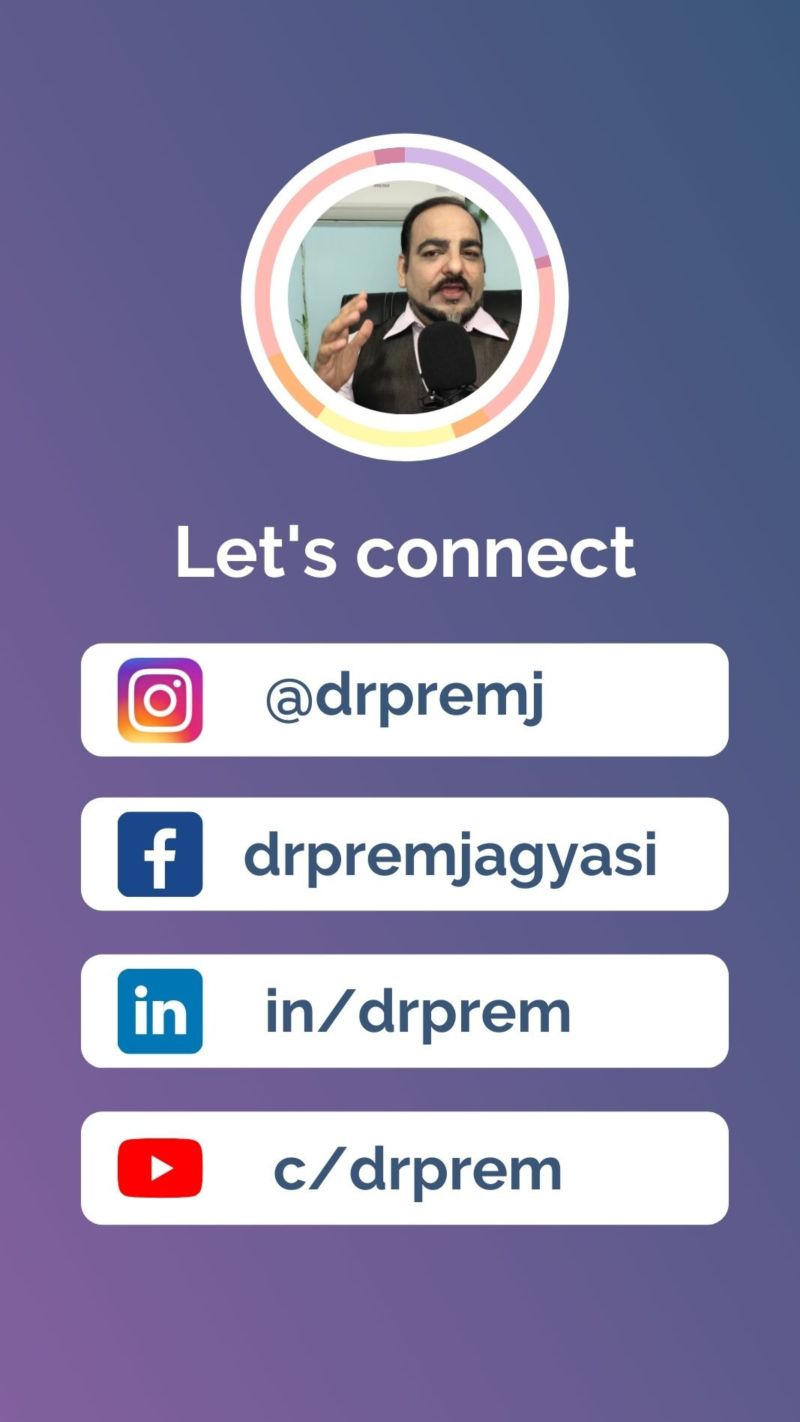 #drprem #wellnesstourism #patientexperience #communication #medicaltourism #personalization #opportunity #consultancy
Comments :-
This will help me in better understanding, Thankss
Your post is so articulate and intelligent
Thankyou for Providing us with guides
It is very important to know the impact of touchpoint interactions – Is it generating pleasure or pain for patients?
Asking patients for their opinion and feedback on each touchpoint will give valuable insights. Most clinics are not interested at all in their patients experiences, unfortunately.
Very valuable insights. These insights are relvant to all type of businesses especially onlines ones. Thanks for sharing.