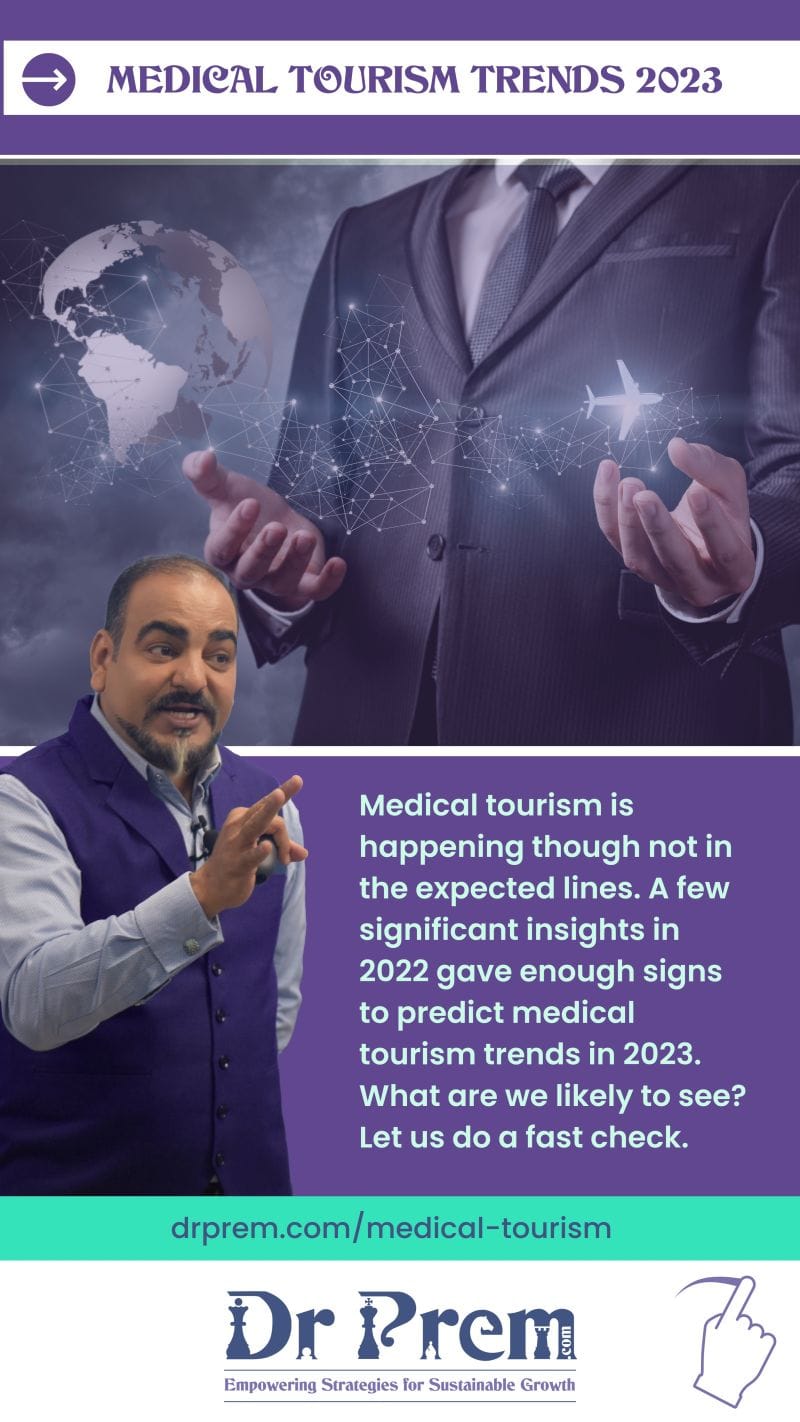 A few significant insights in 2022 gave enough signs to predict medical tourism trends in 2023. What are we likely to see? Let us do a fast check.
1: Willingness for international travel is stronger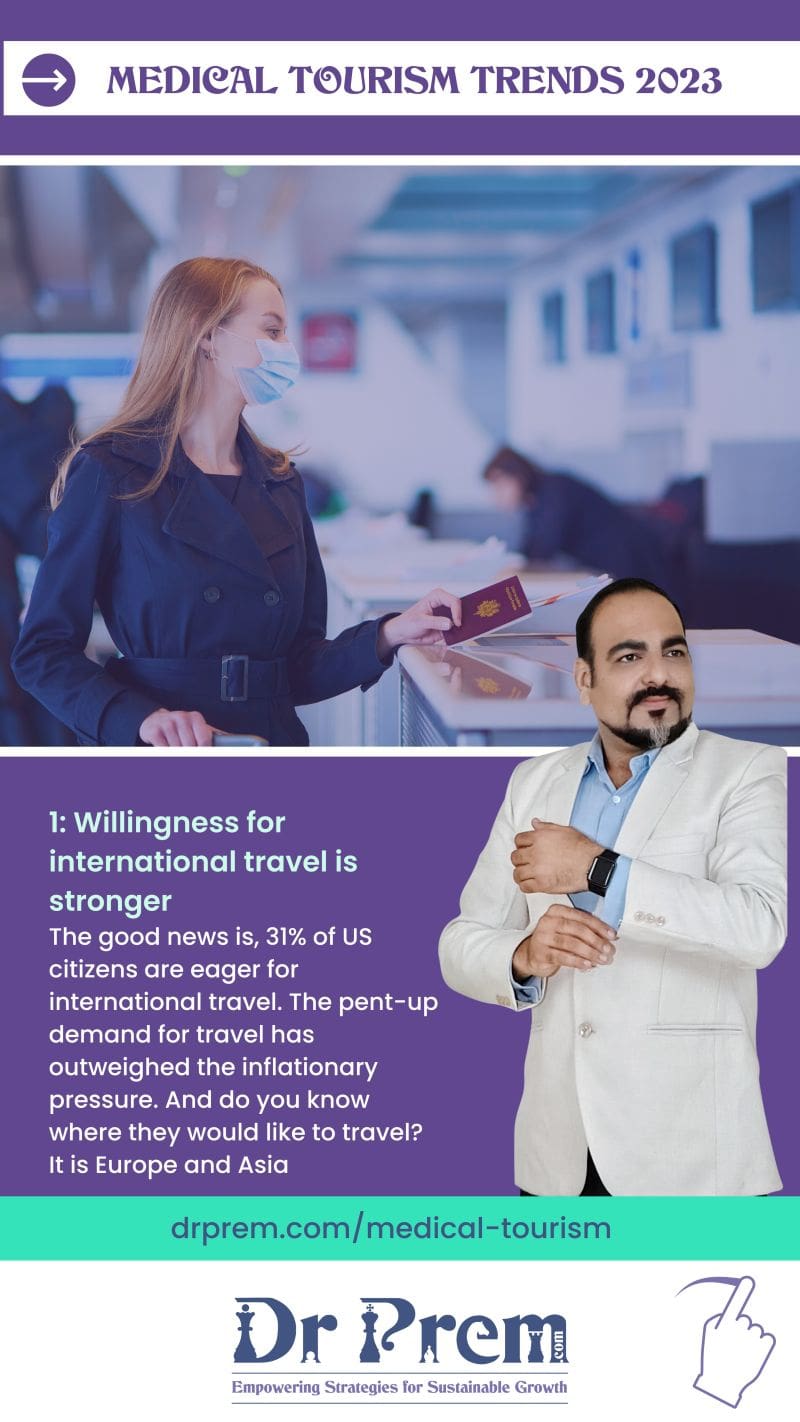 2: Medical Tourism Evolves with 4Ps of Practice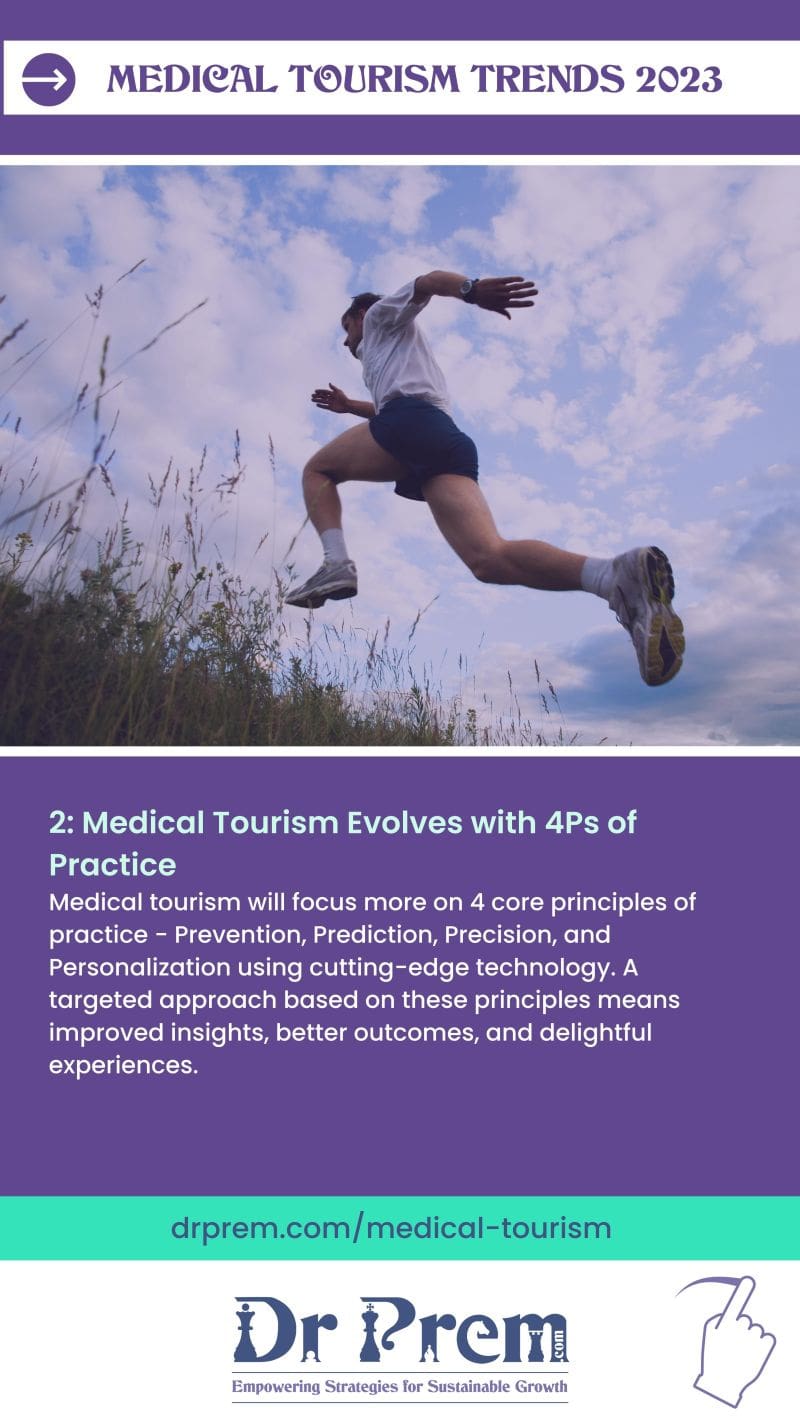 3: Medical wellness tourism to gain a stronger foothold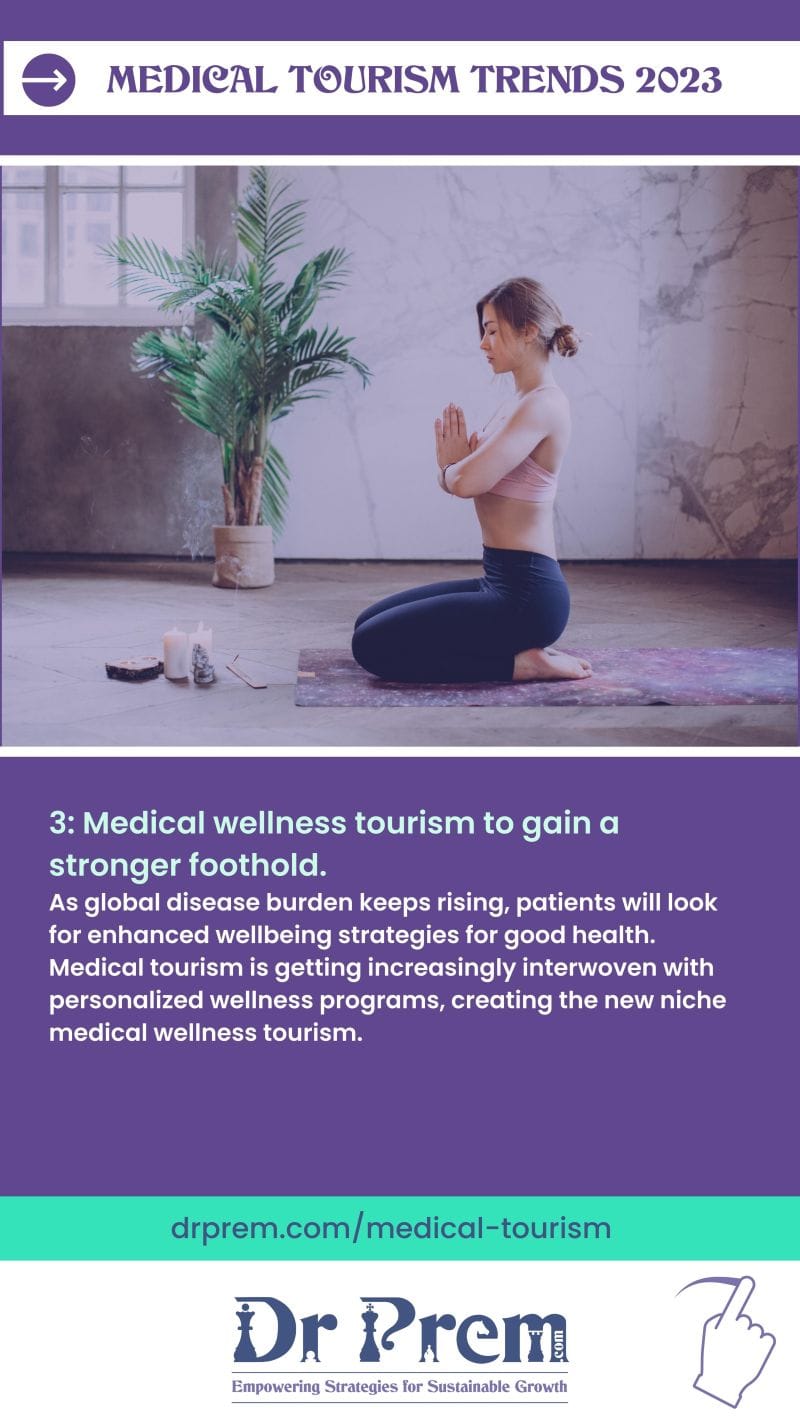 4: Patient journey mapping for delightful experience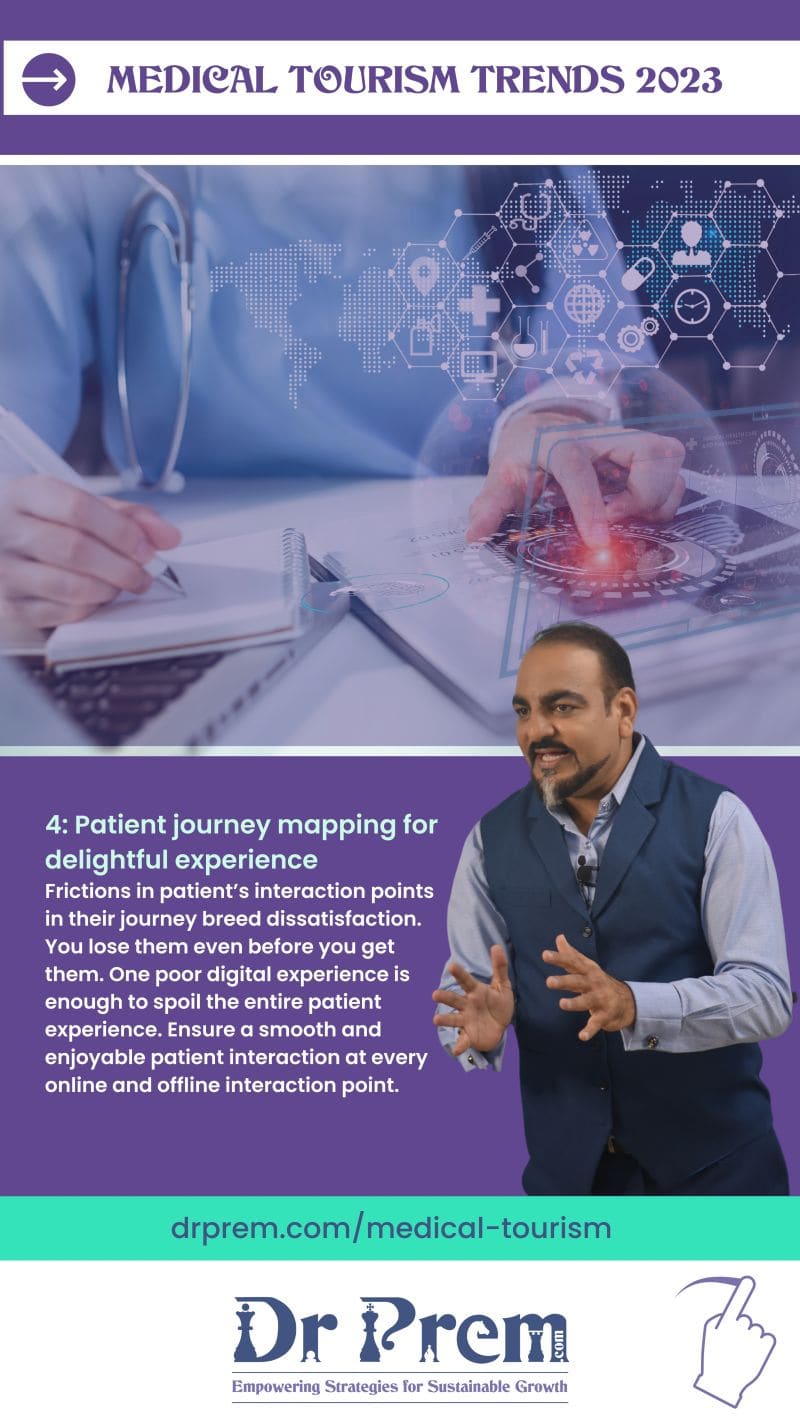 5: Immersive doctor patient experiences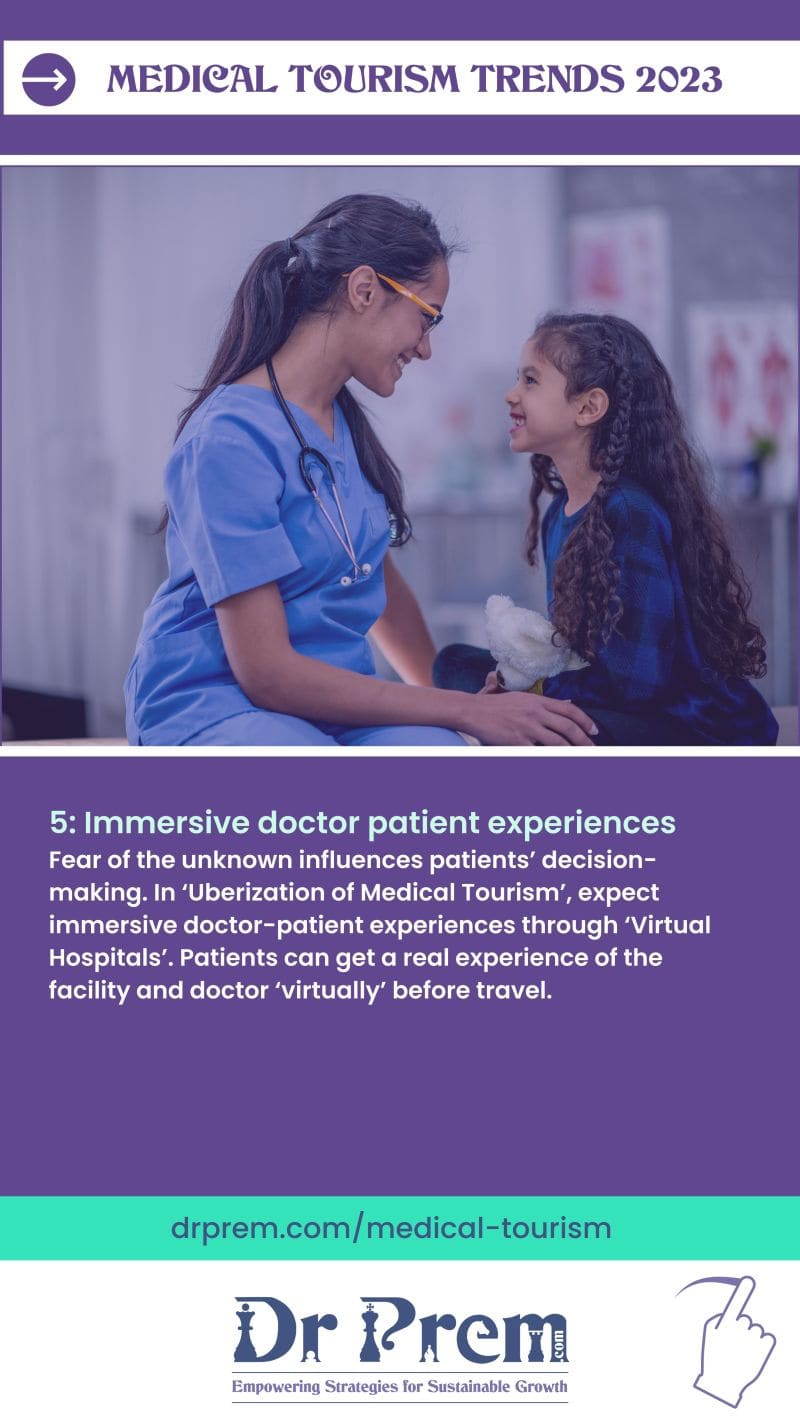 6: Luxury medical tourism to gain pace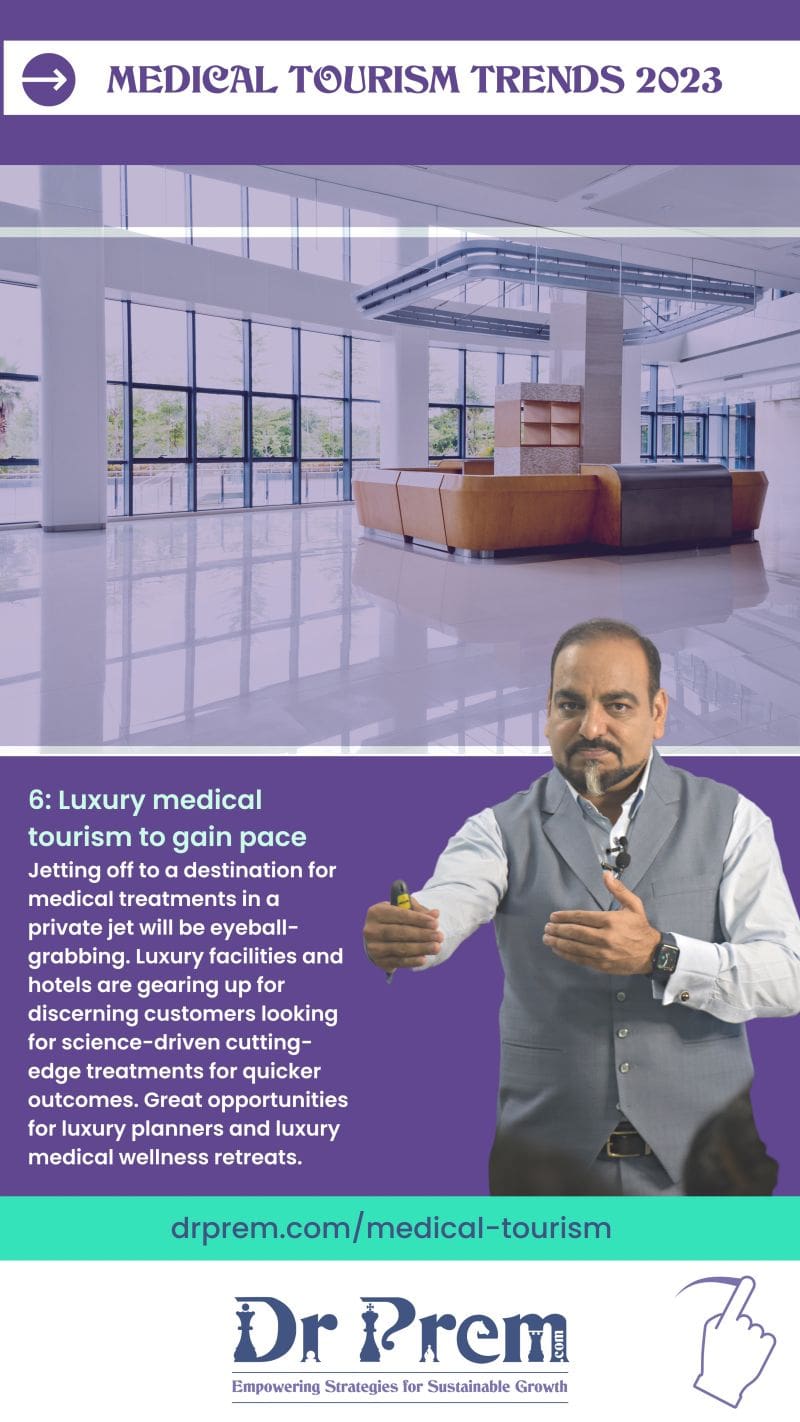 7: Bigger influence of online reputation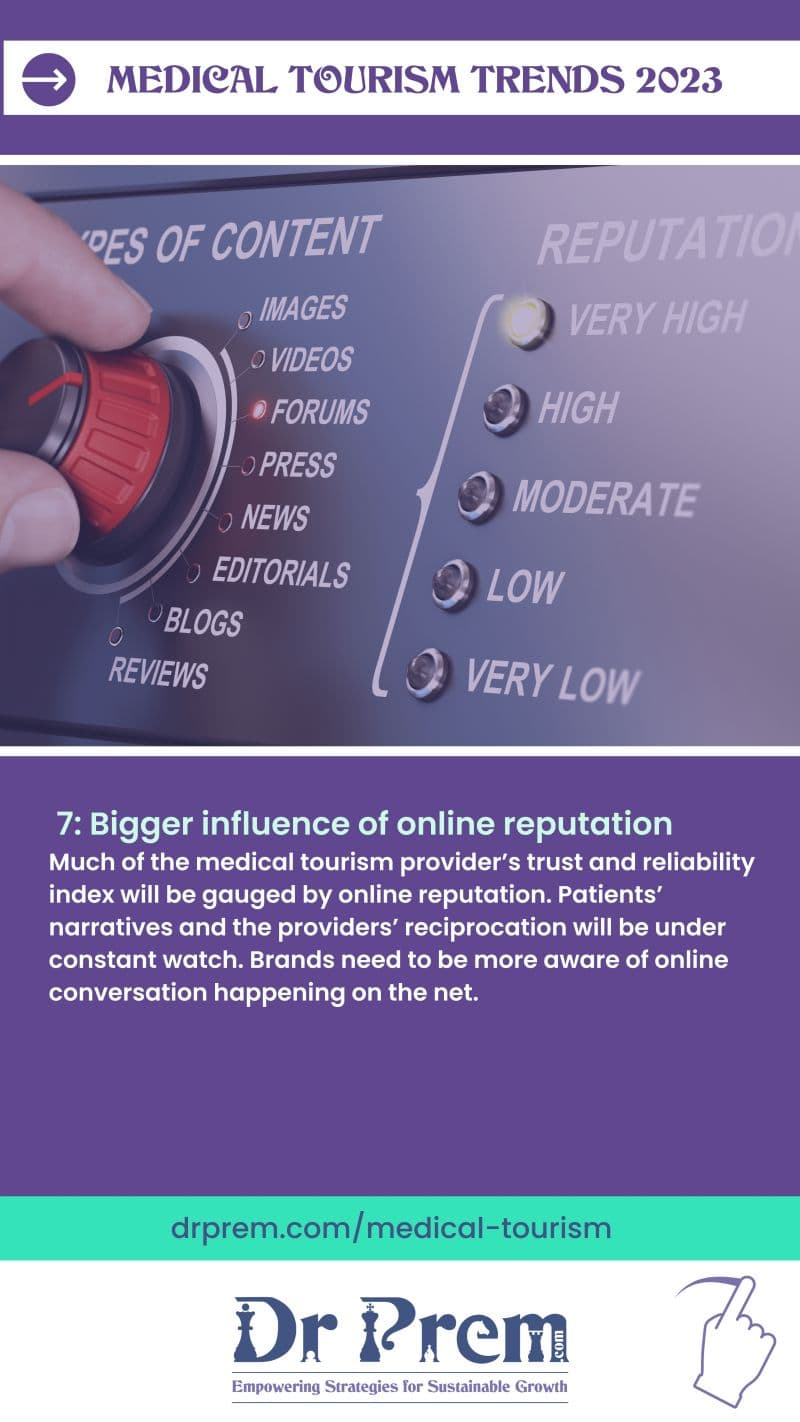 8: Aesthetic medicine tourism, the emerging niche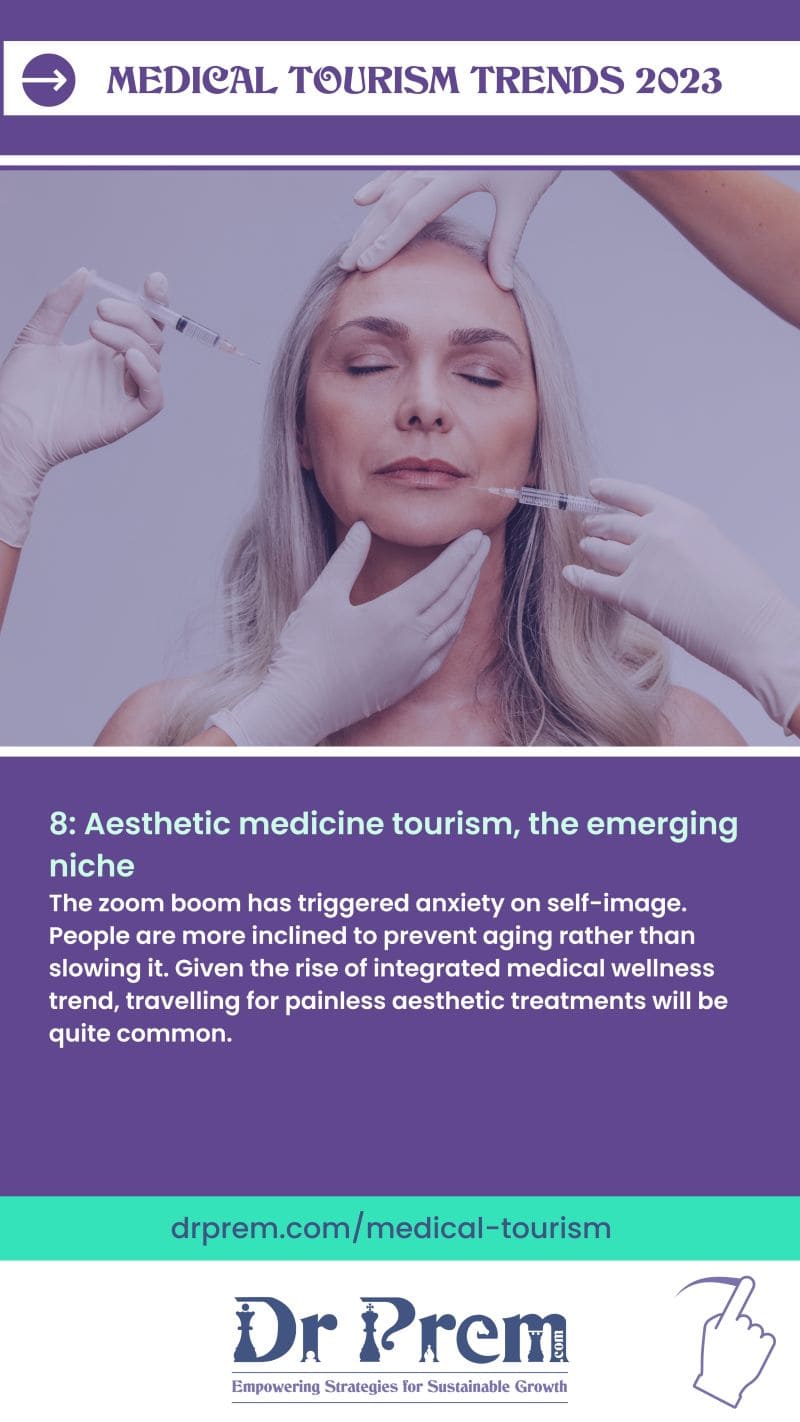 9: Reverse medical tourism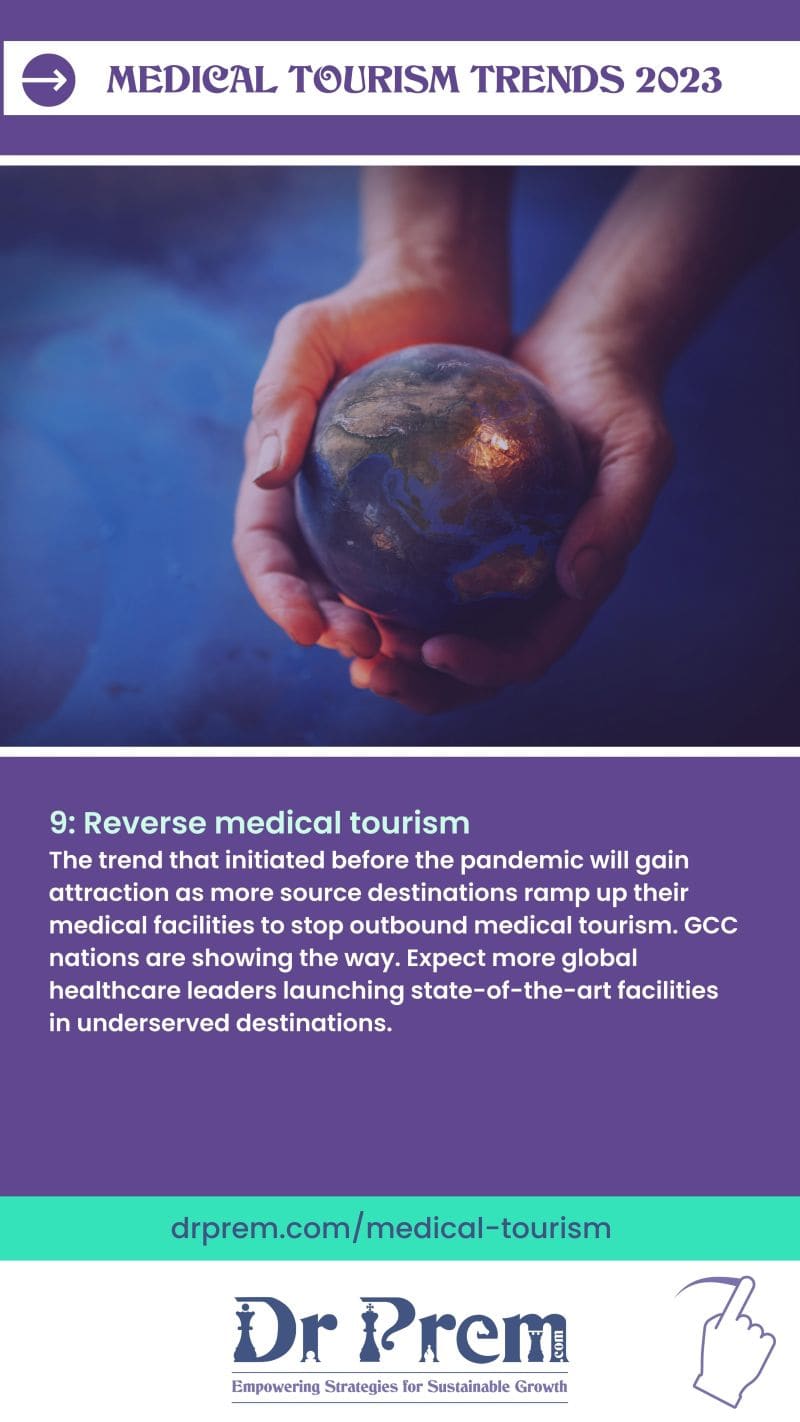 10: AI is the future of Medical Tourism Marketing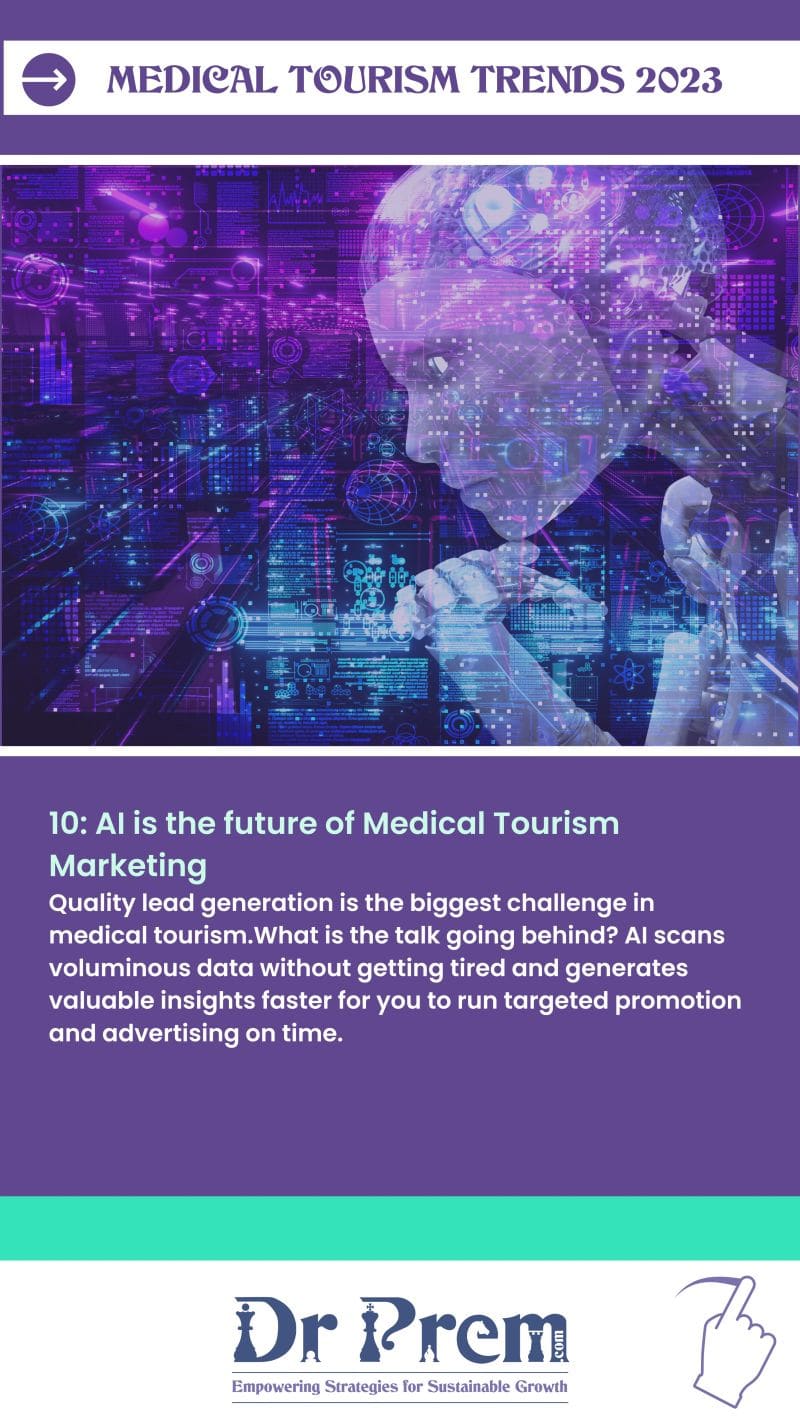 Need more insights on Medical Tourism opportunities? Connect with us.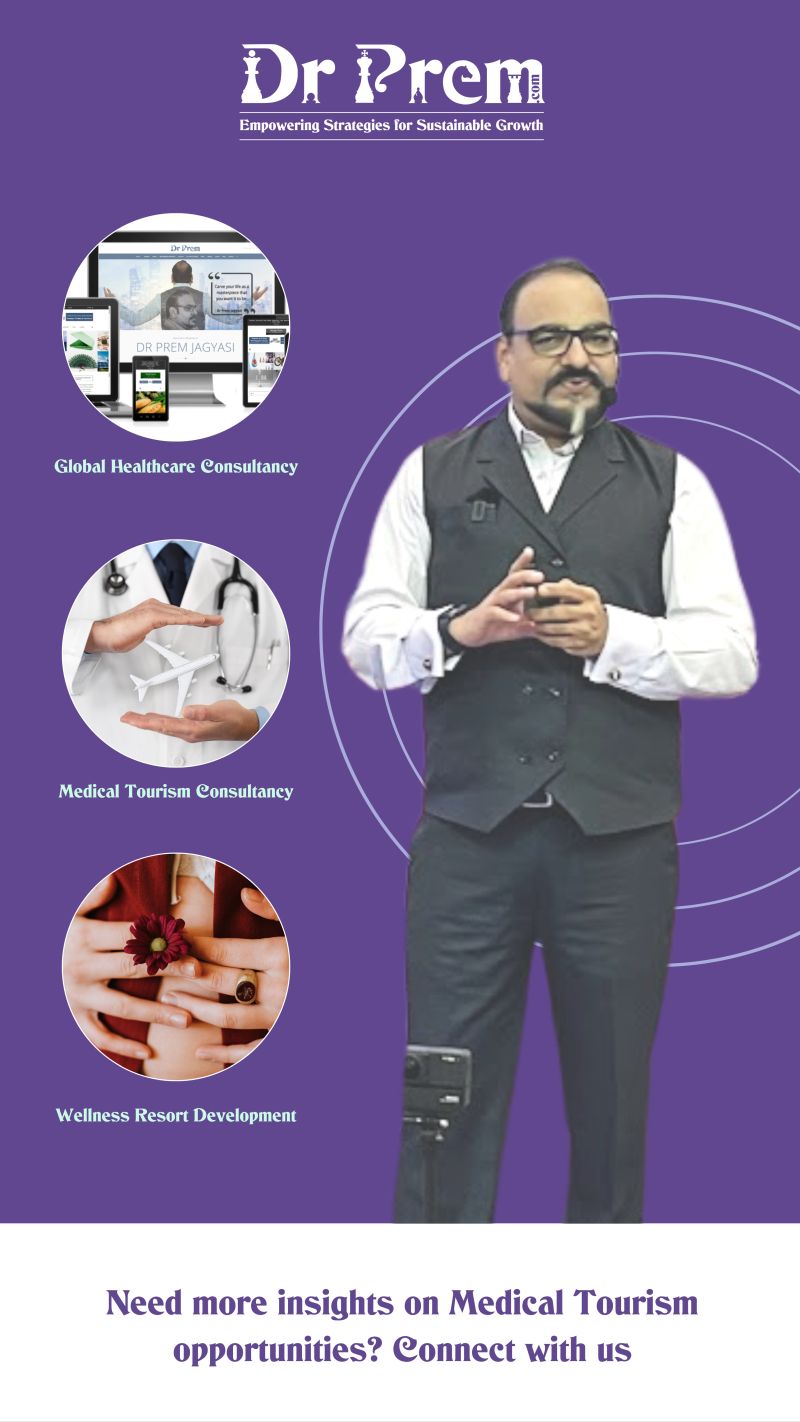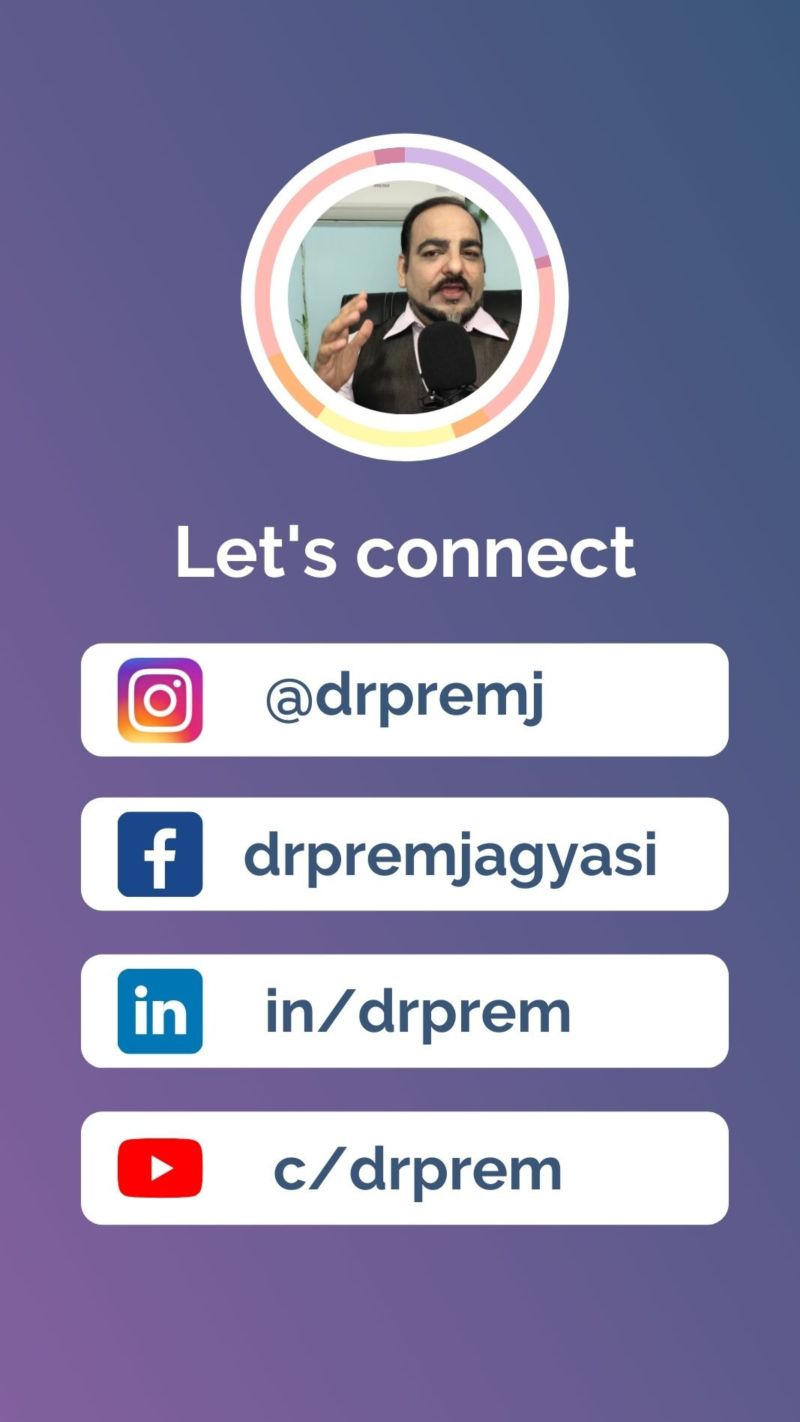 Comments :-
Your post is so articulate, intelligent and deep.
Curious how luxury medical tourism unfolds.
Amazing Guide. Yes. True Line – "AI is the future of Medical Tourism Marketing".
Informative Post. I think all your points are really important in 2023. Excited about the Upcoming Masterclass. Thanks for sharing.
Informative
Thankyou for Providing in depth knowledge