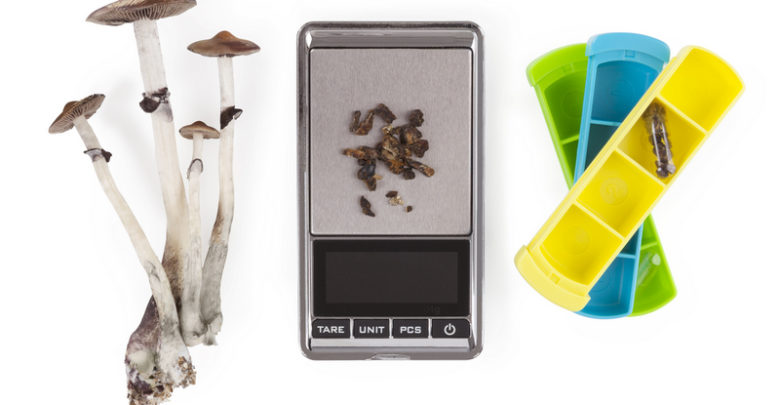 Psychedelic retreats have taken global wellness travel by storm. A rising trend in wellness tourism as pointed out by the Global Spa and Wellness Consultancy and think tank, Raison d'Etre.  A diverse range of global travelers ranging from young professionals to prominent Silicon Valley investors is facilitating this trend in wellness tourism.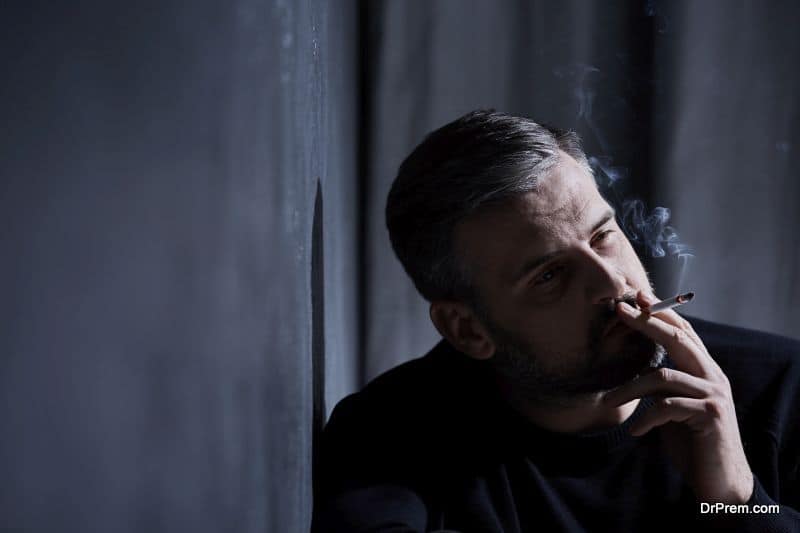 The objective is similar that is to free their selves from stress burden and develop a better self-understanding but the path is unique. Psychedelic retreats are prominent in Netherlands, Mexico, Jamaica and Peru where psychedelic substances are decriminalized, legalized or unregulated.
Guided sessions and shamans for emotional healing are provided based on microdosing. Preconceived notions about psychedelics in mushrooms are dwindling fast thanks to the massive wellness drive across the world. The wellness market is upbeat with newer products and newer avenues of wellness tourism and Psychedelic Retreats is one such new sensation.
Tapping the transformative potential of Psychedelics: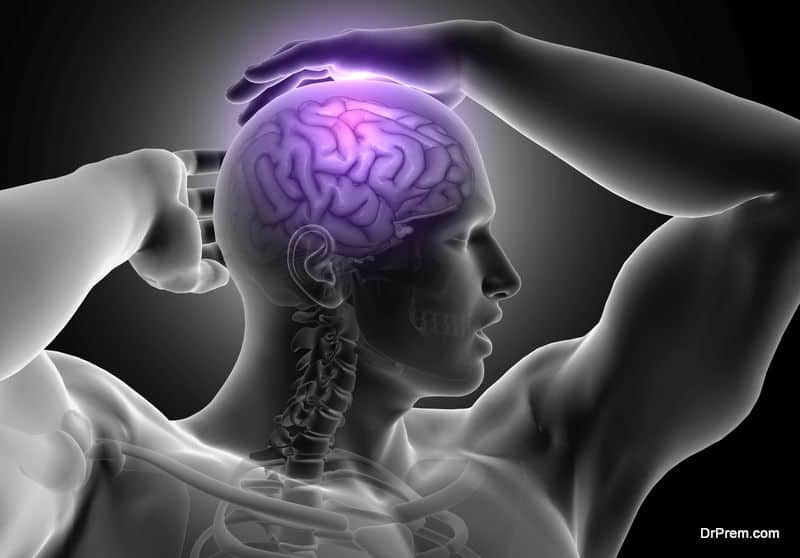 It is not looked upon as a momentary escape from life's harsh and demanding situations. It is an intense journey for self-exploration or having a deeper perspective towards life by improving resilience, perseverance, endurance, creativity and performance. Psychedelic retreat visitors look for the opportunity to clear out mental clutter for healthy existence.
Like our body, our mind too needs continuous maintenance and occasional tuning. However, not everybody has the will power to make a consistent investment of time and energy to follow a mind-body wellness regime, which is where psychedelics and mental health come together.
Some external assistance or stimulus is required to tune our mind to the right pitch. Psychedelic-assisted therapies can do that perfectly. Psychedelic retreats are not meant for abuse but mental enhancement.
Microdosing in Psychedelic Retreats: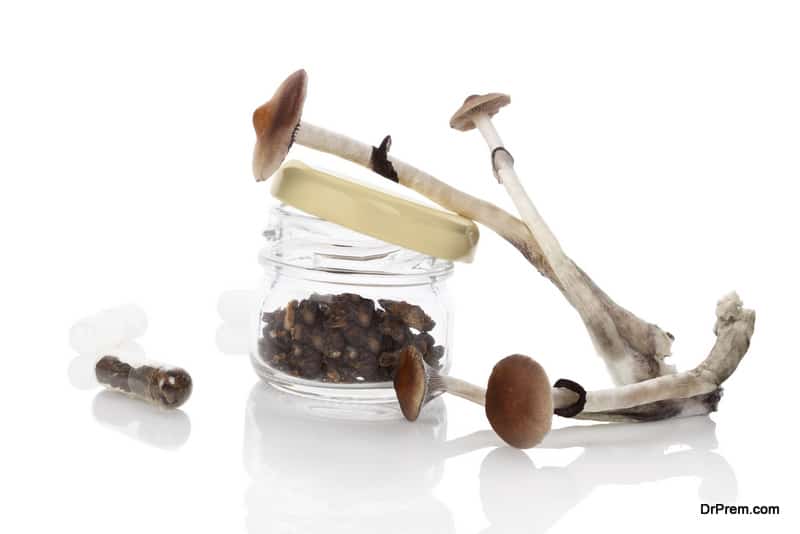 It is a practice with psychedelic ingredients like Psilocybin and others to enhance mental health, productivity and overall well being. It involves taking a very low dose of the substance below the perceptual threshold that will not affect the normal functioning of the individual. The procedure involves multiple sessions.
Microdosing garnered much attention when celebrihes like Steve Jobs announced its benefits in improving cognition and creativity after trying LSD.  However, latest research suggests the need for more rigorous clinical tests to affirm the benefits of microdosing.
Mushroom magic – A growing wellness trend observes GWI: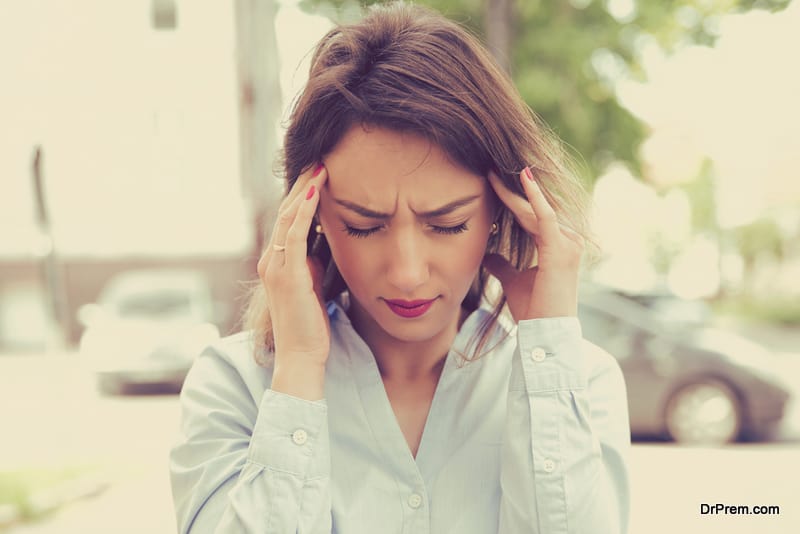 Just a year ago, mushrooms caught the attention of wellness industry when the Global Wellness Institute (GWI) included it among the top eight wellness trends. It is yet to create a major impact on the wellness industry but the signs are very much indicative of that. The mushroom magic is adding to the appeal of psychedelic retreats as it is fostering deep mental healing.
Magic of mushroom in treating depression – New studies confirm: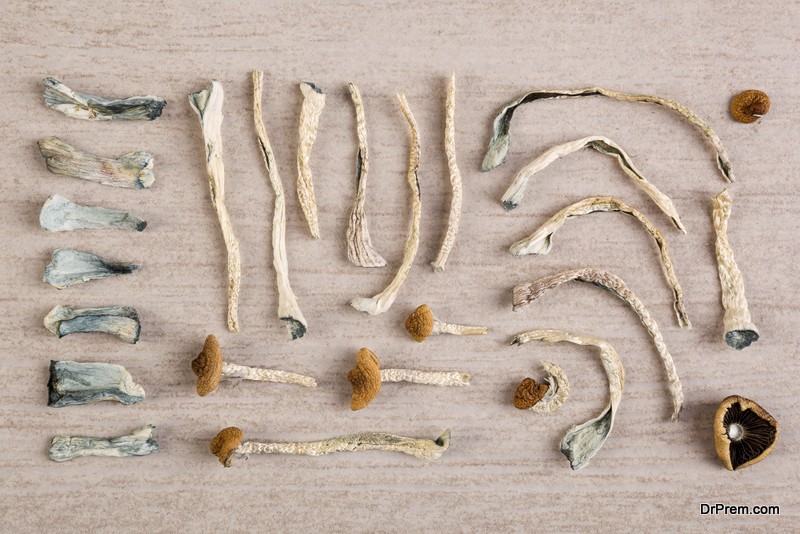 Psilocybin, the active ingredient present in mushrooms is known to create the "magic". 0.1-0.3 gm of this magical ingredient is generally used in microdosing. A scientific study came up with the evidence that this psychoactive ingredient can be a useful tool for depression avoiding the obvious side effects caused by antidepressants.
Leading institutions like Johns Hopkins and Imperial College London are finding psilocybin effective to treat cancer-related depression and medication-resistant depression. The actual reason is not confirmed. Scientists believe psilocybin takes the mind to a plastic state quite similar to molten ceramic prompting the individual to reflect and act directly than when compelled to.
The takers: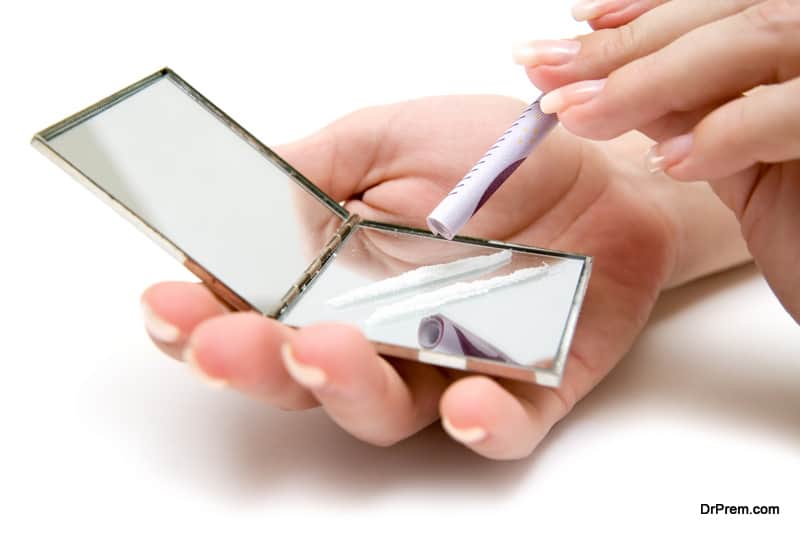 Psychedelic retreats have given a new meaning to wellness tourism. It is not meant for "party-goers" or those inclined to substance abuse. Financial enormity, brilliant career graph, prestigious status is not all that every individual needs. People are seeking deeper meaning of lives.
Many of them are taking to indigenous traditions, the ceremonies and rituals have a definite appeal. With microdosing of psychedelics, some sort of mind alteration happens which is ultimately beneficial not harmful.  Forbes reports, eventual legalization of psychedelics can be a big boom in the mental health industry as did the legalization of marijuana.
Westerners are depending less on medication. They are adopting a holistic approach to wellness. People are observing medication is not always effective in complete healing. The effects are not long-lasting.
Considering mental health, there is a growing belief that medications often cut off feelings and emotions. Plant-based psilocybin helps in healing by reconnecting parts of the brain setting the proper wave of communication.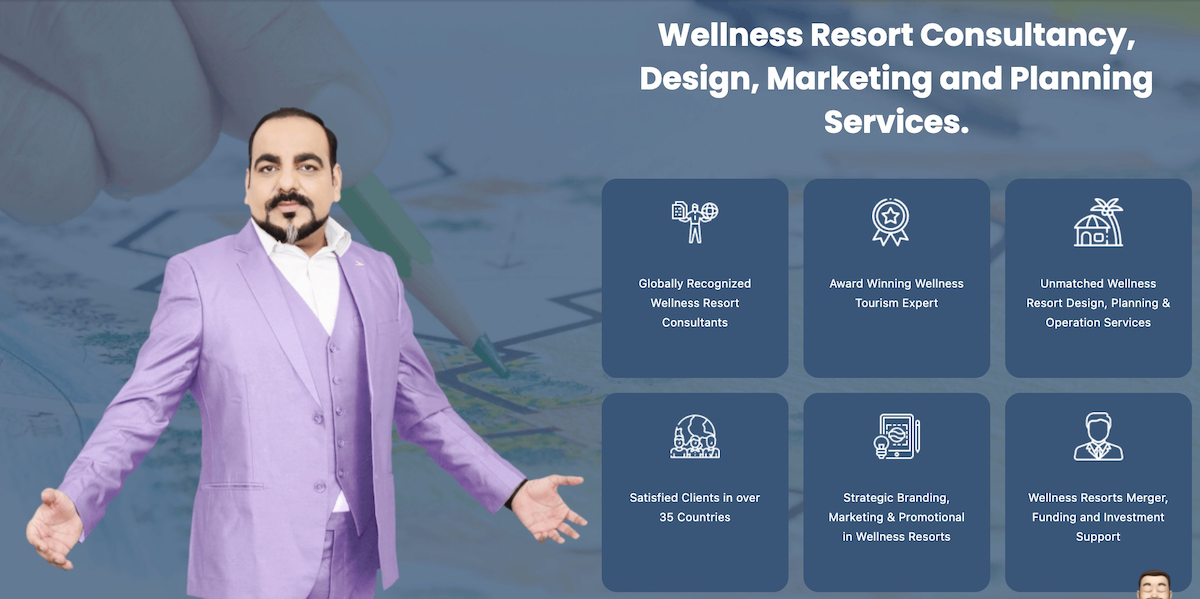 The setting: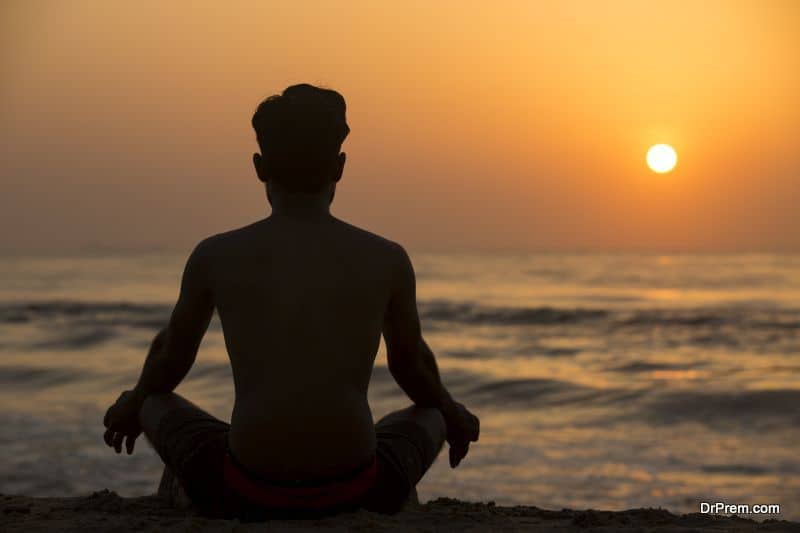 The 21st century setting of psychedelic retreats is more of a fusion of a luxury spa and professional healing sessions with mushrooms. It can be looked upon as a conventional wellness trip where the mind can be tuned to a higher pitch. Travelers get comfort, convenience, relaxation and great food with microdosing sessions.
Typical microdosing sessions of psychedelics are carried out in specialized retreats amidst an amazing natural backdrop. The ambience is safe and legalized. The duration of each retreat varies and so is the number of participating groups. It can stretch for 4-10 days with a group of 10-20 participants or more depending on the capacity of retreats.
You get immersed in a stress-free supportive setting that takes care of all your needs of your transformative wellness. Expert guides help extend full support and comfort in this journey.
The ceremony: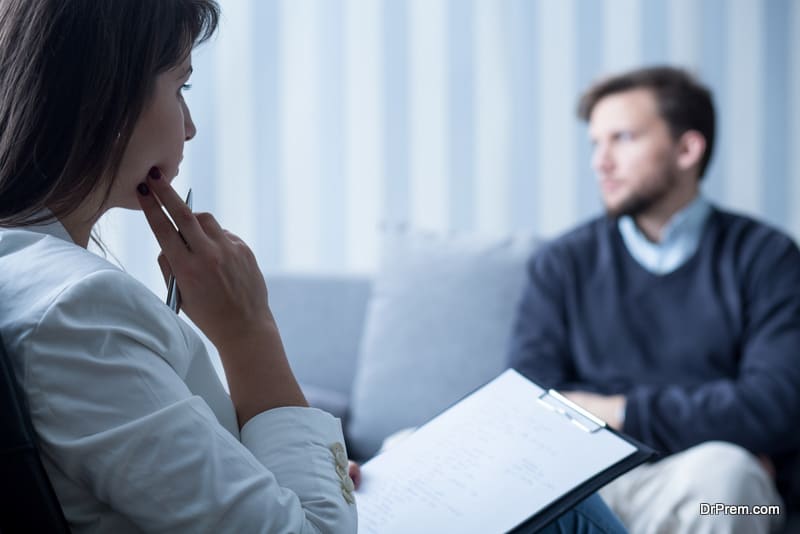 Prior to mushroom ingestion, the guides and facilitators would help you in adjusting to this new kind of environment. They will take best efforts to maximize the potential of this therapy minimizing the chances of traumatizing experiences. You will be informed of the source, nature and quantity of the mushroom for ingestion. Directions will be provided about the dosage.
Guides help you in preparing your mind and body for healing. You are free to open up and share your feelings, thoughts and the mental conditions that you are going through right at the moment. The guides counsel you about the ways to deal with new insights and understanding.
The most important aspect of this retreat is self-introspection and developing an understanding of what you are achieving with this therapy. Psychedelic Society, the Europe-based non-profit organization hosts psychedelic retreats in different countries. Netherlands is one such country where free consumption of Psilocybin is approved without the fear of being prosecuted.
In a Psychedelic Retreat, the hosts of the Psychedelic Society conduct specific rituals of collective ingestion. Participants are instructed to ingest of 5-25 grams of dried mushrooms (truffles) through a concocted tea brewed by the on-site chef. The setting is idyllic, tranquil with relaxing vibes.
You are likely to be introduced to other participants who may or may not have a past history of taking drugs. The mushroom ingestion ceremony may take place in outdoor setting or indoors. You would be seated comfortably along with other participants.
The experiences of post mushroom ingestion is varied and may be accompanied by sound healing techniques, yoga, meditation and other activities. As long as the effect of mushrooms sustain, participants would go through an emotional roller coaster ride with frequent bouts of giggling and tears. This is a part of the therapy evoking emotional insights, which is carefully looked after by the therapists.
After the session, the participants are allowed to share their experience and feelings. They feel more powerful to overcome fears, apprehensions and pain. This helps in setting of better mind-body balance where the individual has better control of life and situations.
Varied types of sessions are available based on your requirements. If you just need a relaxing break full of inspiration, a cannabis retreat or a cannabis retreat with yoga would suffice. You may need a general psychological reboot or address a deep-rooted anxiety disorder. Activities associated with sessions vary accordingly.
Do not expect a magic cure from Magic mushrooms. It is not a quick fix solution that would free you from all psychoneuroses. You will develop newer insights to every aspect of your life. It will guide you in handling life's most difficult situations helping you to choose different behaviors.
Psychedelic Resorts around the world:
Ayahuasca Retreat: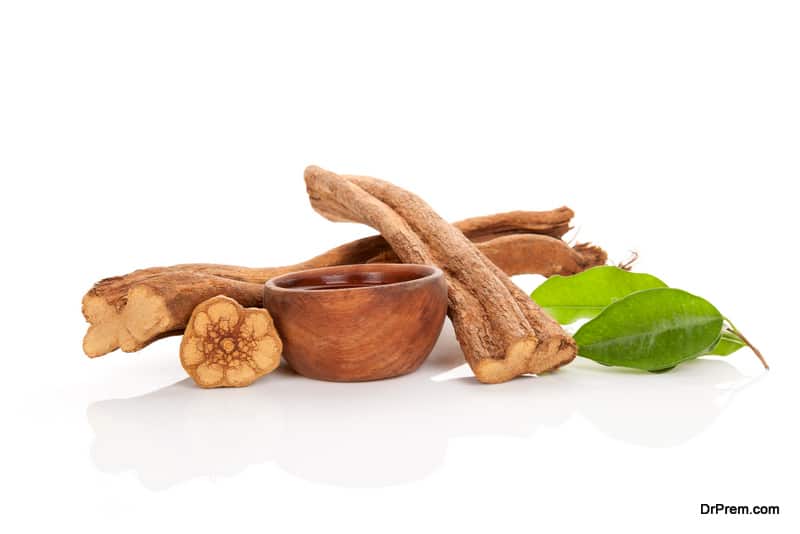 The use of Ayahuasca has been an important indigenous culture in countries of the Amazon Basin. Ayahusca is legal in the northern part of South America. Retreats are prevalent in Peru, Ecuador, Columbia and Brazil. The experience is more intense.
Some of the notable and well-established resorts are:
Temple of the Way of Lights, Kawsay, Etnikas in Peru
El Mundo Magico and Eagle Condor Alliance( Medellin) in Columbia
Santo Daime, Spirit Vine (close to Salvador), Barquinha in Brazil
Gaia Sagrada in Ecuador
Soltara, Rythmia, 1heart in Costa Rica
Psilocybin Retreat:
Atman, MycoMeditation in Jamaica
The Buena Vida in Mexico although psilocybin is officially illegal.
Synthesis Retreat Center in Netherlands. It functions in collaboration with the Imperial College, London.
5-MEO-DMT Retreat:
5-MEO-DMT molecule is another psychoactive ingredient pretty much illegal everywhere except in Mexico and Canada where it is non-regulated. Some of the retreats are:
Awaken the Medicine Within in Spain
Terra Incognita and Psychedelic Journeys in Mexico
IBOGA Retreats: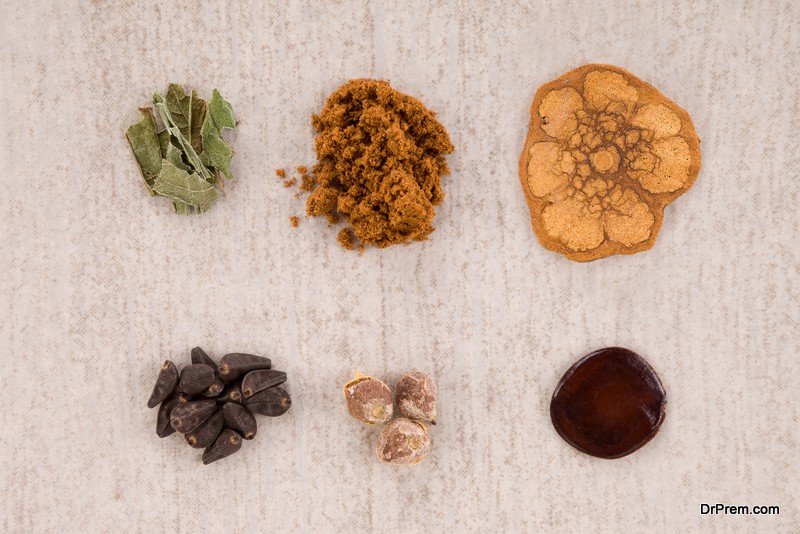 Ibogaine is not the obvious choice for psychedelic therapy for anybody. It induces an intense and long-lasting surrealistic effect often extending beyond the contemplative period.
Some of the retreats are:
Sacred Soul Therapy House, Liberty Root Ibogaine Therapy – Vancouver Canada
Crossroads Treatment Center – Bahamas
Clear Skies Recovery – Cancun, Mexico
Experience Treatment Center, Holistic Hope House – Rosarito, Mexico
Envision – Costa Rica
Tabula Rasa and Iboga Tree Healing House – Portugal
San Pedro Retreat:
San Pedro, also known as Huachuma is another psychedelic ingredient that generates a euphoric sensory feeling. It can be often combined with Ayahuasca in a single retreat where San Pedro is ingested during the day and Ayahuasca at night.
Few reputed retreats are:
Blue Morpho, The Healing Tree – Peru
Casa del Sol – Ecuador
Eagle Condor Alliance – Columbia
Final words:
Psychedelic retreats may sound exciting, interesting but it is not that all wellness travelers should try it. Wellness can be achieved without psychedelics too. A lot depends on the mindset and attitude of the individual. It is not for experimentation.  You need to have a thorough understanding of the process and its possible effects to avoid unpleasant surprises.
Take care not to fall in wrong hands. Check the background, authentication and other legal aspects of the retreat. It should not be the last-minute trip deciding type. There are incidences of psychedelic assaults in few retreats. Talk to people with prior experiences. If possible, talk directly to the guides. Check the grade of medical and clinical training of the facilitators.
Psychedelic wellness retreats may not be in the wish list of all travelers. With the fast-evolving scenario of wellness travel, further mushrooming of psychedelic retreats seems quite feasible.