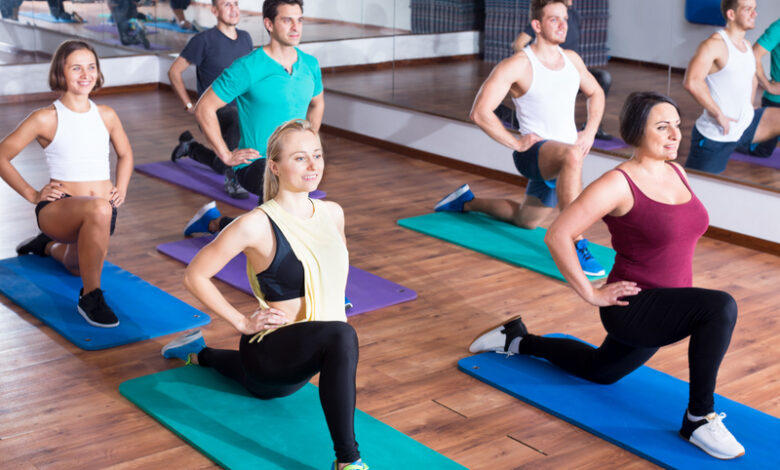 Wellness clubs are centers that offer holistic support to your wellbeing. We have embraced wellness to set the mind-body-spirit harmony. As we have seen recently, physical fitness when accompanied by mental fitness enhances our resilience to threats and dangers. Slowly and steadily, wellness is built up to fight off stress of any kind, take control of lifestyle-related illnesses, and live in a calm, peaceful state.
To experience wellness as a way of life, there is a concept that is being quickly adopted all over the world – wellness clubs. This guide aims to look closely into all aspects of a wellness club, and try to answer such questions as what is a health and wellness club, how are wellness clubs different from fitness clubs, et al.
You will read about:
A Complete Guide to Wellness Club by Dr Prem – Definition, Importance, And Prime Features
What exactly is a wellness club?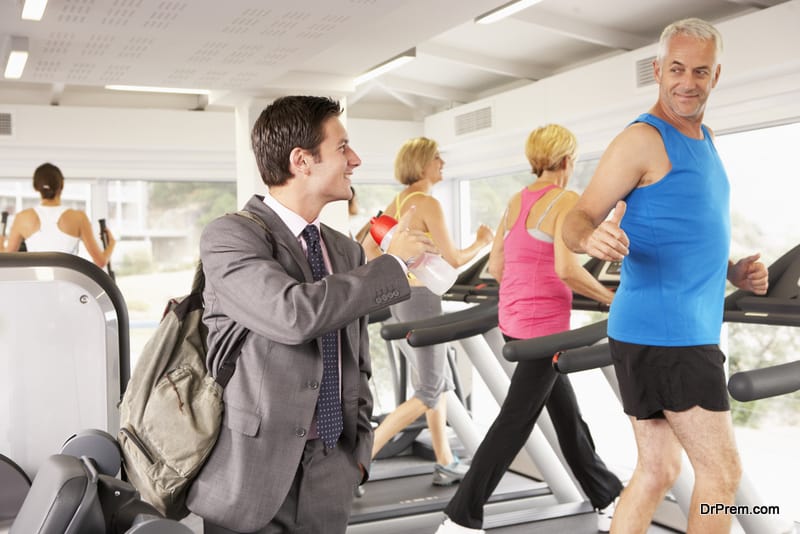 Wellness club meaning is broad-ranging as it facilitates lifting of mind, body, spirit, and other life aspects that endow you with a sense of overall health and wellbeing. Any club that offers wellness programs for the mind beyond physical fitness can be called a wellness club. A wellness center or wellness clinic that has intensive physical fitness programs, a full-fledged gym, etc. can be brought under the wellness club too.
It can be thought of as a hub that houses different types of wellness programs that satisfy all well-being needs of an individual. Here, an individual can explore the meaning of what is a health and wellness club takes the meaning of health much deeper. A wellness club is a one-stop place offering physical and mental health programs and other activities like delving into the spiritual aspect of life as well.
Difference between fitness club, gym and health club
The definition of wellness club extends beyond a fitness club, gym or health club.  A gym or fitness center, fitness club, by definition, are places where people go to seek physical fitness by using exercise equipment. Few differences between gyms, health and fitness clubs:
Gym:  A gym is an indoor space where people go to exercise for a physical workout, using cardiovascular machines and weights. There are trainers who overlook the exercise routine to help people reach their physical fitness goals. Usually, there are no group classes.
Fitness centers: If you are looking for a wellness club near me, you might find an upgraded fitness center near you. Traditionally, fitness centers are very similar to gyms, but differ in certain aspects – they have indoor and outdoor spaces allocated for fitness activities.
Fitness centers are typically bigger than gyms, especially if they include a golf course, outdoor pool and running tracks. Fitness centers offer group classes as well as individual programs. Fitness centers are used by professional athletes as well by fitness-minded individuals.
Health club: Health clubs are similar to fitness centers, as they focus on the wellness of the whole body, and offer more amenities. A health club is a fitness club with sauna and steam facilities, artificial sun-beds, and in some cases, specific spa treatments. There are indoor and outdoor swimming pools, volleyball and basketball courts, health food bar and more.
Note that all these clubs and centersmainly are focused on physical wellness.
Need of the hour – fitness club or wellness clubs?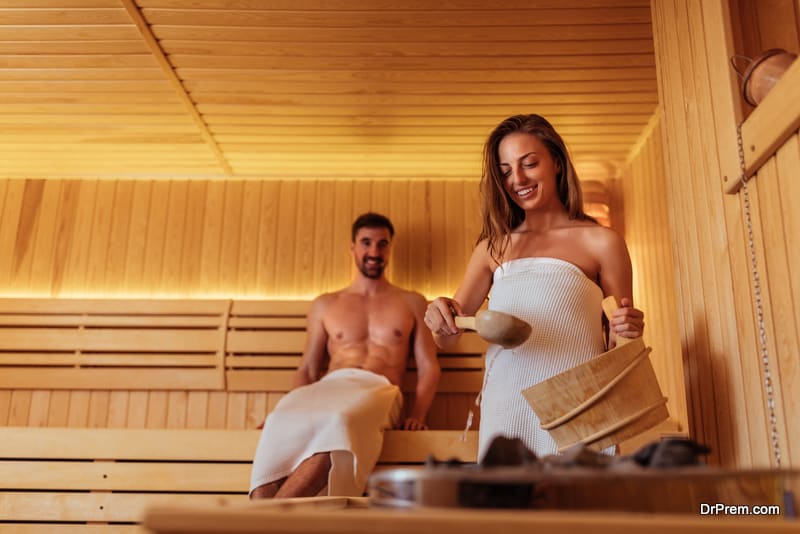 The demand for wellness clubs has led to the creation of special clubs that were previously only fitness clubs. Now,health clubs and fitness clubs have included health services that provide mental well-being therapies under one roof.
A stressful lifestyle leads to many lifestyle-related mental and physical problems, disorders and diseases, which creates a paradox. It is difficult to be at one's best and be productive, when there is stress of any kind, and if there is less productivity, it generates more stress. This vicious cycle can be broken by reducing stress.
There are only limited hours during the day when a person can work, exercise, and spare time for relationships, family and hobbies. To facilitate this, the demand for wellness clubs has increased, from all age groups and genders. The interest was already there before the pandemic, but Covid-19 has made wellbeing a necessity. Personal and professional losses have driven people to seek mental wellbeing, along with physical.
Fitness clubs offering only physical fitness are not enough anymore. People who visit a club want more wellness-enhancing services and programs as they can give a wellness experience which heals both the body and the mind.
Imagine a gym, spa, alternative therapy, medical diagnostics, acupuncture, meditation, steam rooms, psychiatric care, nutritious health bar, and sports center under one roof.  Individuals can access need-based wellness programs, of course, under professional guidance and supervision.
It may not be possible to include every kind of wellness program, but the focus on providing programs to cope with varied wellness issues is definitely more important now.
Types of wellness clubs:
Nutrition, fitness, and wellness club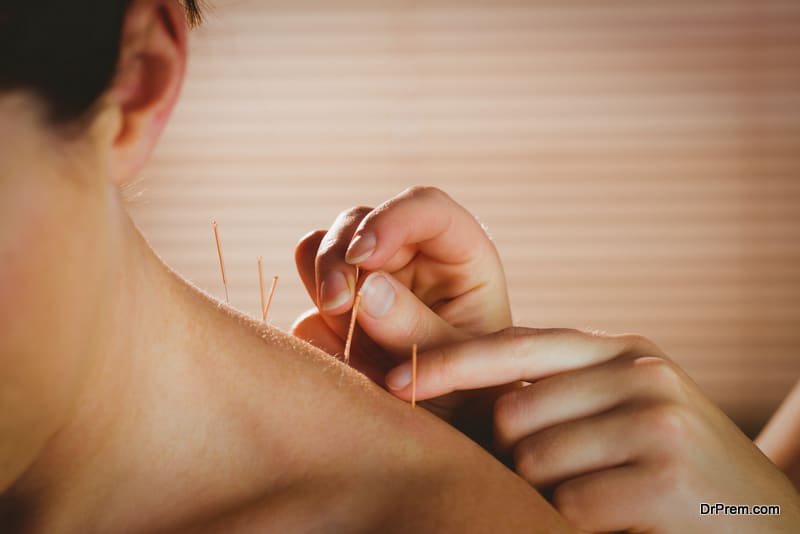 There are places or clubs or wellness centers that focus on weight loss programs as well as nutrition. These clubs have a history of delivering personalized nutrition programs tailored to meet the specific goals of the people, such as weight loss, or improving their immunity through diet.
These centers also offer alternative medicine therapies. Observing the trend of people seeking overall fitness, these centers are providing physical fitness options as well as acupuncture, yoga, and mindful meditation.
Spa, gym, and wellness club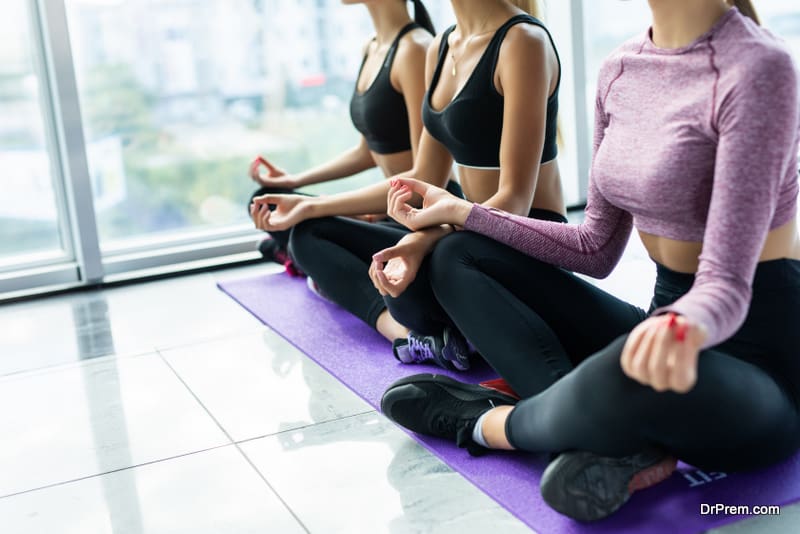 Spas that traditionally focus on massages and Ayurvedic or other alternative treatment therapies are rethinking the concept of wellness. Due to the pandemic, the necessity of being physically fit has been felt as never before. Spas in hotels, resorts, and retreats, or independent spa establishments include physical fitness options as well.
Under the same roof, members and visitors can exercise to remove toxins as well as through the various spa treatments. Meditation and yoga sessions enhance mental well-being, thus leading the spa from being just a spa to a wellness club.
Beauty clinic wellness club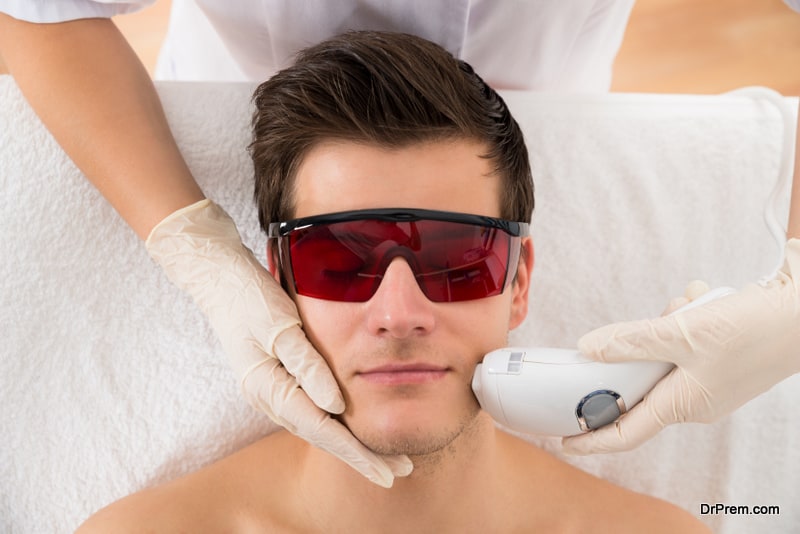 Beauty clinics offer skincare treatments such as facials, laser treatments, surgical and non-surgical treatments. If you are searching for a wellness club near me, you might well be surprised to find it in your beauty clinic or parlour – a welcometransformationinto a holistic wellness club.
Physician run wellness club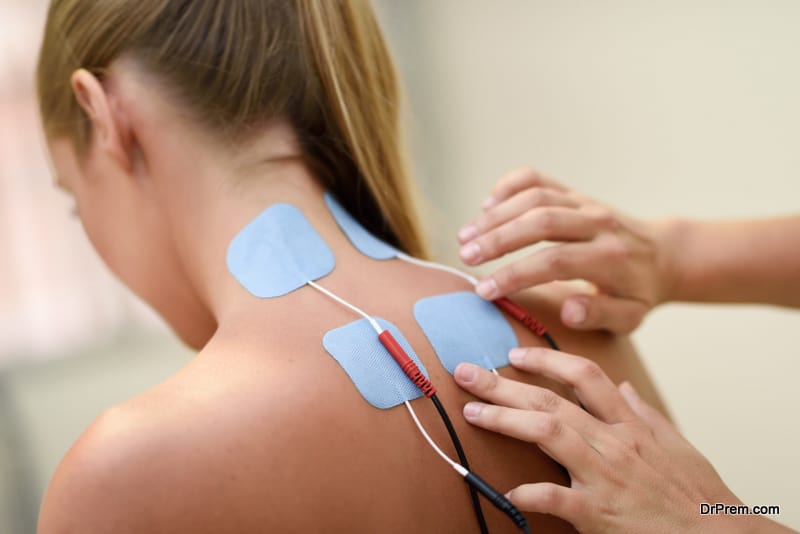 This type of wellness club is run by medically qualified physicians who run diagnostic tests on the members/visitors and decide on the kind of physical and mental health therapies for them. Drug rehabilitation centers, physiotherapy centers, psychiatric clinics function as wellness clubs when they include programs for mind-body wellness.
So, the wellness club meaning is quite extensive.
Wellness club market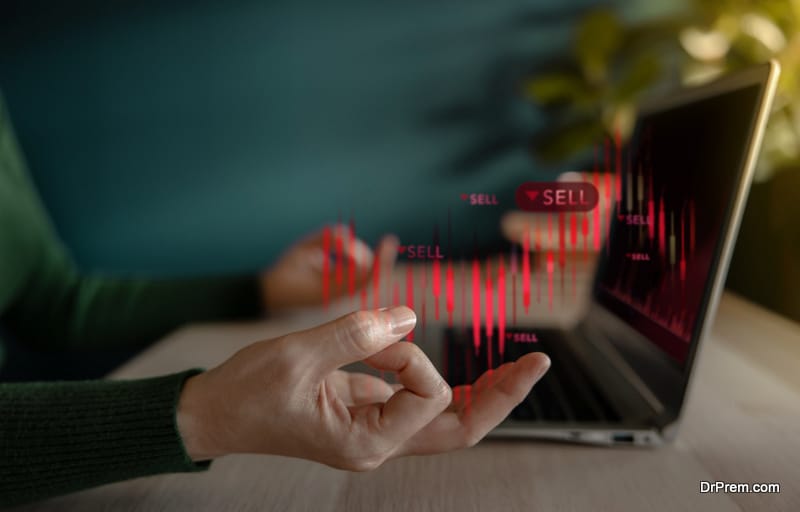 The fitness and health club market size was 81 billion USD (in 2020) and is expected to reach 136.5 billion USD by the year 2028, with a 7.61% growth rate from 2021 to 2028. The growth is likely to pick up more as people all over the world want to destress, detox and build their immunity in a holistic manner.
Inclusion of wellness therapies within fitness and health clubs, such as hot yoga, metabolic testing machines, medical supervised exercise areas, day spas and more is further fuelling the growth of the wellness club market.
Most of the highest revenue generating wellness clubs are based in Japan and the US. LA fitness is the industry leader with a revenue of 2.09 billion dollars, closely followed by Lifetime Fitness at 1.75 billion dollars. As can be observed from this data, the wellness club market value is increasing at a fast pace.
Though the online wellness market had a presence before the pandemic, after and during 2020, it went mainstream. The growth of this sector was due to the high demand from wellness seeking individuals. Before the pandemic, the market value was six billion dollars, whereas now it is predicted to grow at a rate of 33.1% CAGR, and hit $59 billion by the year 2027, with the Asia Pacific region seeing the largest growth.
Can wellness clubs be an alternative for wellness resorts?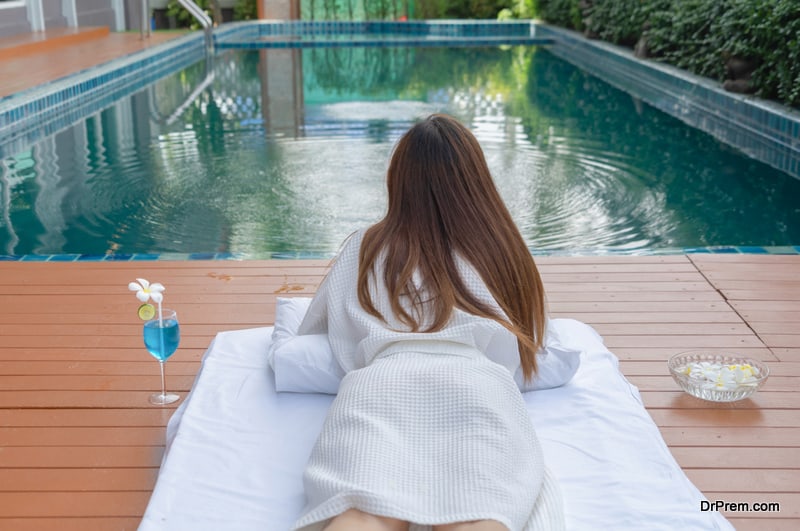 Wellness clubs are a small part of wellness resorts, and can be independent of wellness resorts as well. Wellness clubs cannot replace wellness resorts, as resorts offer a getaway, a holiday in a different locale.
Wellness clubs can and should be a part of the regular lifestyle of a person in the same city, but cannot replace the deeply moving experience of visiting a stunningly beautiful wellness resort. Wellness clubs can actually serve as extensions of wellness resorts where one can continue wellness therapies experienced at a specific wellness resort. 
Development of wellness real estate – how do wellness clubs fit in?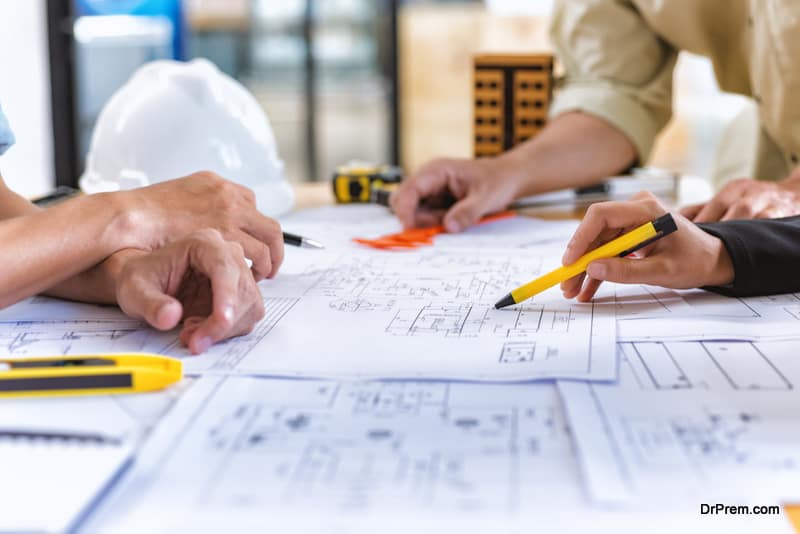 The development of wellness real estate has stemmed from the awareness of health and commercial property buyers who want to live, work, relax, and perform the daily activities of life in a healthier manner.
Wellness focused real estate is considering wellness centers or wellness clubs that aim to provide mind, body, and soul fitness. Wellness real estate comprises wellness hotels, spas, resorts and residential developments. Residential wellness real estate has led to the formation of like-minded communities.
Serenbe is a community spread across 1000 acres located outside of Atlanta in Georgia, USA. It has organic farming, arts, culture, and fitness as the core concept. There are 1,200 and four hamlets, designed in the English village style with art galleries, culinary center, wellness club, aging in place, and many such in-built facilities.
AfinitiMedini is a suburban wellness property development, with a massive wellness club that provides its residents training in yoga, pilates, health screenings, alternative medicine therapies, and a Corporate Training Center.
These are just a few examples of how wellness communities all over the world have sprung up, and wellness clubs or centers are an integral part of them.Colleges are offering wellness living too, which are dedicated to supporting the overall health of students with nutrition counselling, healthy food choices, meditation, yoga, and fitness classes. 
Some unique examples of wellness clubs:
Wellness club in a wellness retreat: GOCO retreats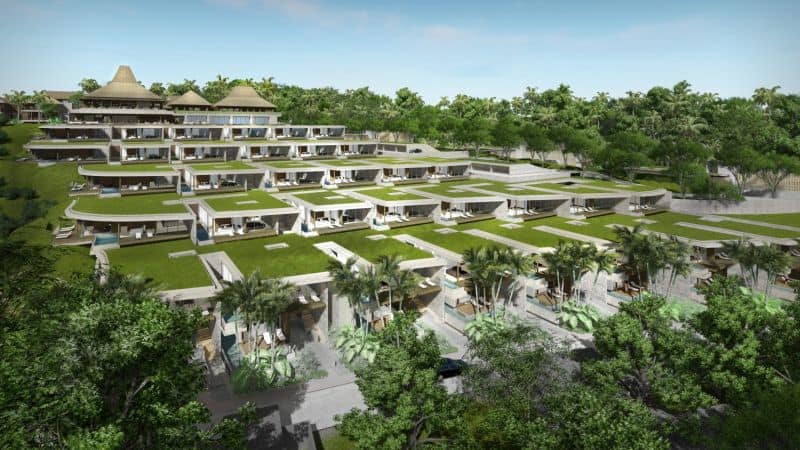 Image Source : gocohospitality.com
The name says it all – Go indicating travel and CO for the wellness community, is a mixed-use community. It offers both western and eastern wellness therapies, spas, and the latest thermal experiences. GOCO retreats are spread out worldwide, from Shanghai to Spain. 
Remedy Place, Los Angeles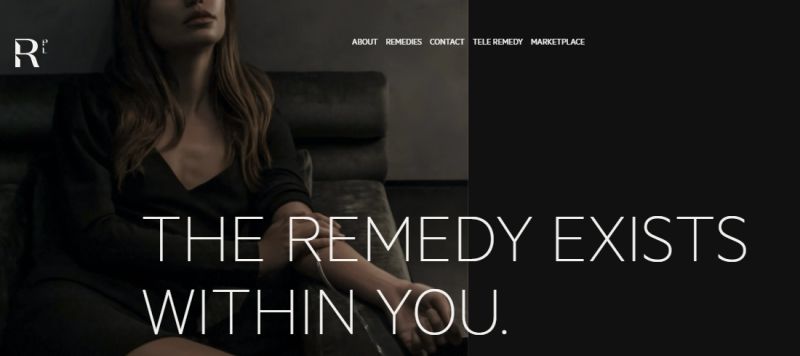 Image Source : remedyplace.com
This 10,000 sq. ft club wellness club is a members only private club. It meets the objectives of health and wellness clubs, and focuses on delivering everything that is needed to 'achieve a state of balance.
The club offers hot, cold, nutrients, oxygen, mind, movement, and compression which the founders believe will lead to optimal homeostasis. Infrared sauna, cryotherapy, hyperbaric chamber oxygen therapy, are some treatments members can enjoy here. 
Monarch Athletic Club, California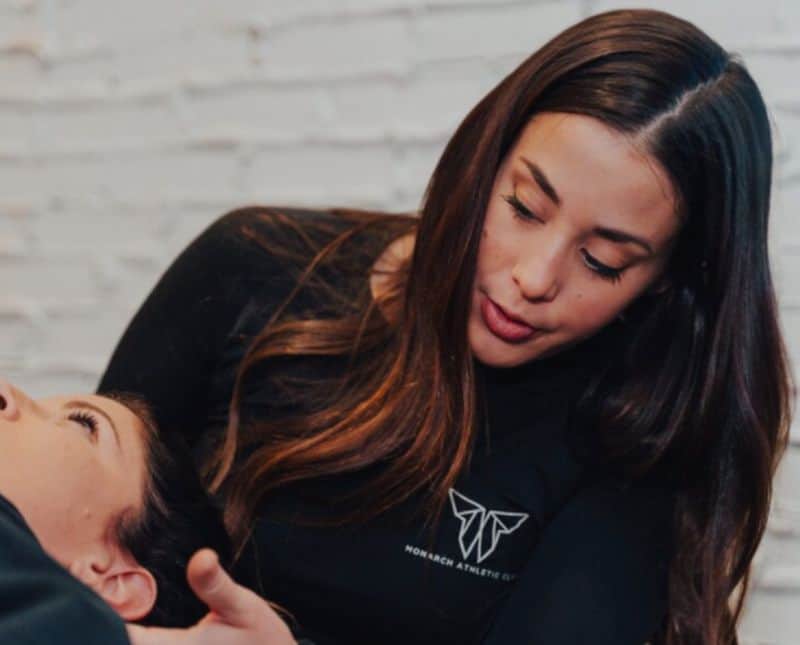 Image Source : monarchweho.com
This wellness club fulfils the objectives of health and wellness clubs by providing physical and mental wellbeing. The physician-led club focuses on physical fitness, nutrition, recovery and rest. This would help members recoup their mental and spiritual energy as well. The fitness equipment isat the professional athlete level, and the wellness club tracks every individual's progress with personalized treatment packages, assessed every three months. 
BXR London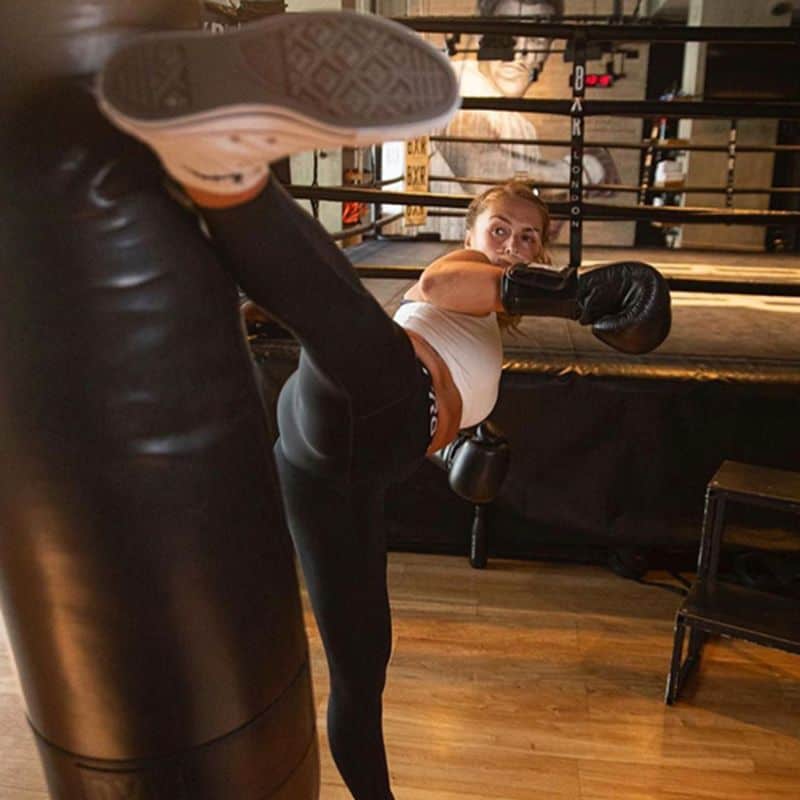 Image Source : bxrlondon.com
A club meant for boxers who are interested in professional boxing, it provides more than boxing training. Sports science as well as sports medical services, such as massages and physiotherapy make the club a hub for boxing enthusiasts.
High Court, New York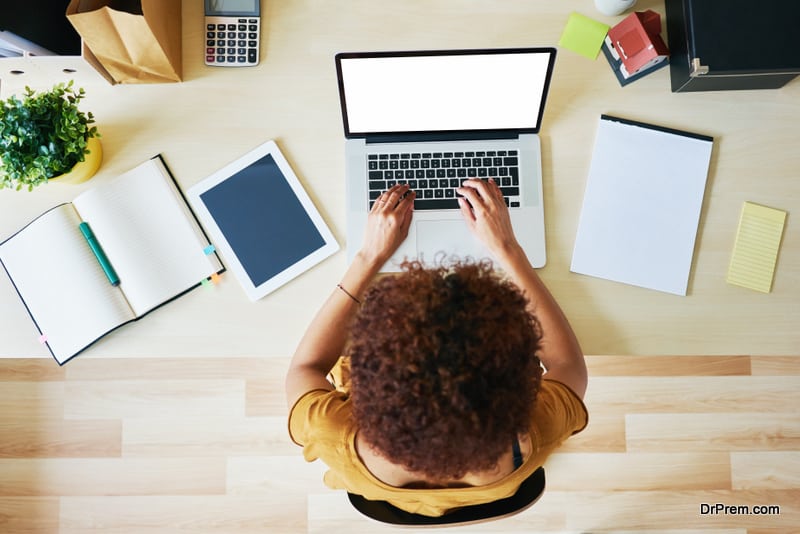 According to Cigna's Loneliness Index of 2020, US citizens' loneliness feelings are rising, with three out of five adults or 61% people feeling lonely. 2020 was a particularly depressing year for people all over the world exacerbated by illness, lockdowns, and social isolation.
To combat this, wellness clubs have come up with various strategies. One example is the High Court in New York, which offers socializing, connection, learning and self-improvement. As people continue to work from home, wellness clubs such as this one would help to make new associations with like-minded people to overcome loneliness.
The Assembly, San Francisco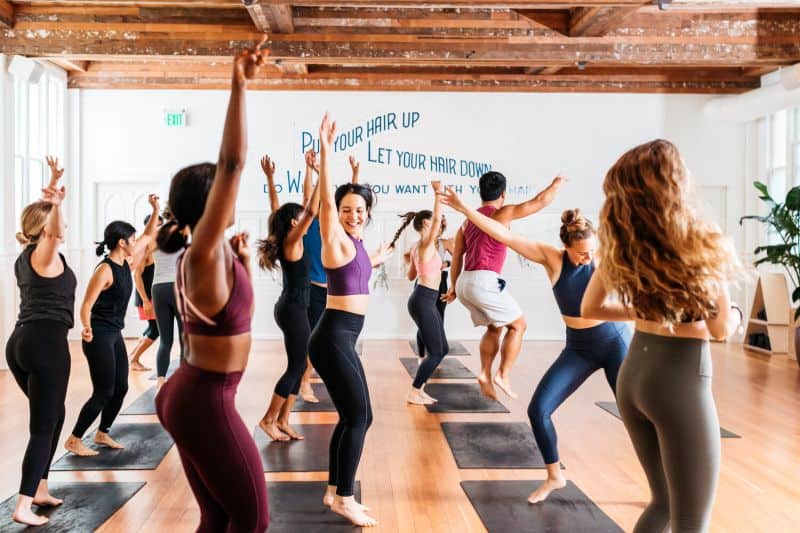 Image Source : theassembly.com
The members of this women's only wellness club can exercise their body with strength-training, yoga, dance-cardio etc fitness classes. For their intellectual well-being, they can attend talks on different topics.
To keep loneliness at bay, ample social gatherings are organized such as networking parties, wine tastings and more. Traditional therapies such as acupuncture are in-house, and even manicures, cupping and brow shaping are provided in the club, which is housed in a church.
Knot Springs, Portland, Oregon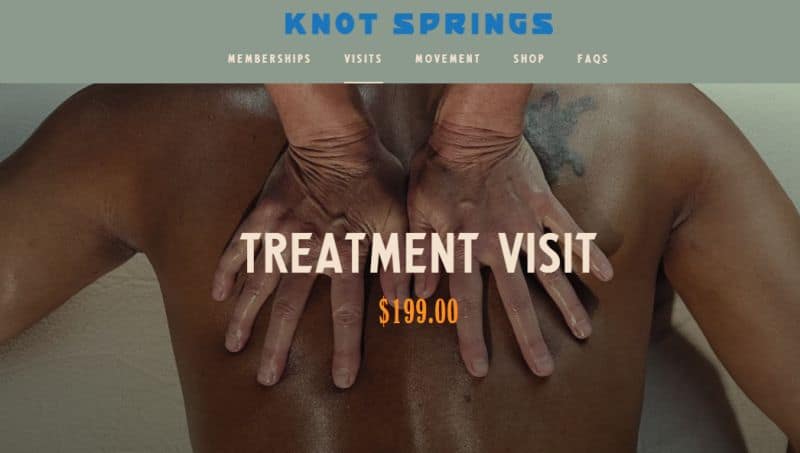 Image Source : knotsprings.com
It is a wellness-focused club inspired by natural springs. The wellness club offers their unique Knot Springs Sojourn which includes exfoliation shower, visiting baths such as icy cold plunge pool, hydro jet pool, and sauna. Members-only concerts and parties take care of the socializing aspect. The club is open to visitors, who can avail of all the treatments, springs and gym.
The Well, New York, Connecticut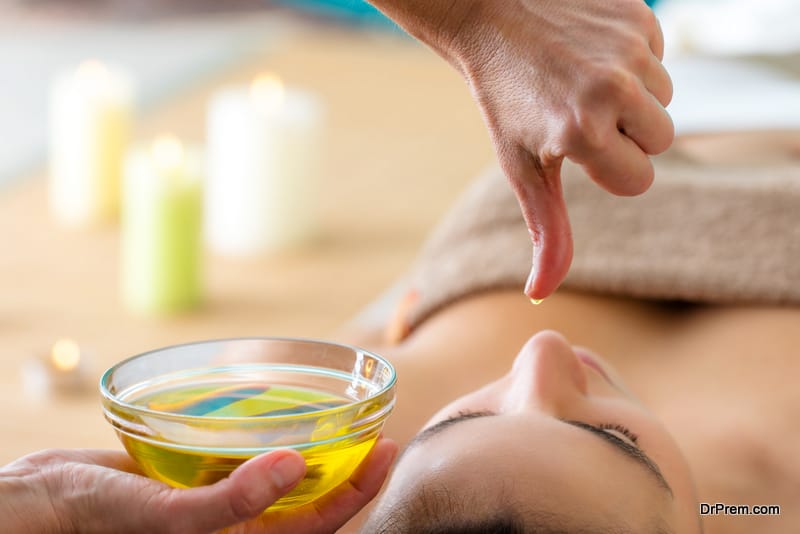 The Well attends to an individual's physical, mental, intellectual and spiritual needs with a range of classes and treatments. In-house practitioners offer Ayurvedic treatments, nutrition counseling, sports medicine therapies, relaxation and spa, monthly health coaching, movement and meditation classes, chats, seminars and workshops – all go hand in hand to improve health and wellbeing.
Online health and wellness clubs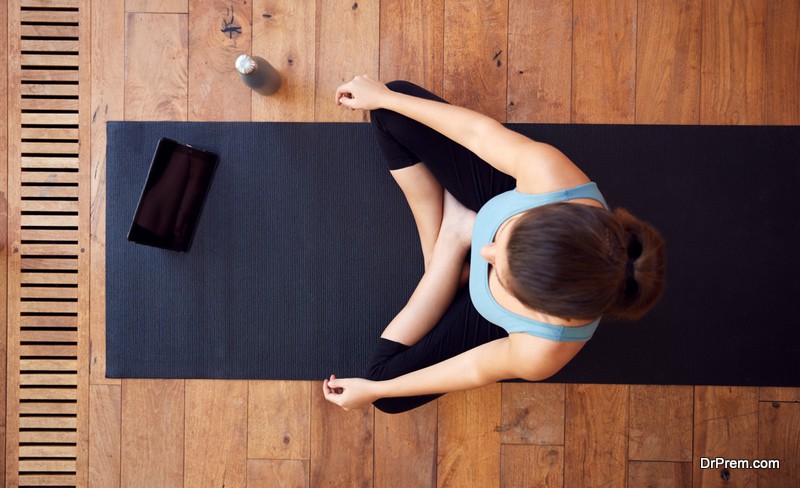 Many wellness clubs and centers have opened with Covid restrictions. People, however, are still wary of venturing out, and are looking for online options. The online health and wellness club market has boomed during covid, as people want to stay healthy even though they are confined to their homes.
Free online health and wellness clubs offer practical tools, resources, motivation and knowledge to live a productive healthy life guided by a team of coaches, group trainers, and health professionals. Pre-recorded videos, webinars and workshops covering nutrition, mental wellbeing, fitness, stretching, posture correction, ergonomics are relevant topics of today.
Why are wellness clubs for corporate organizations important?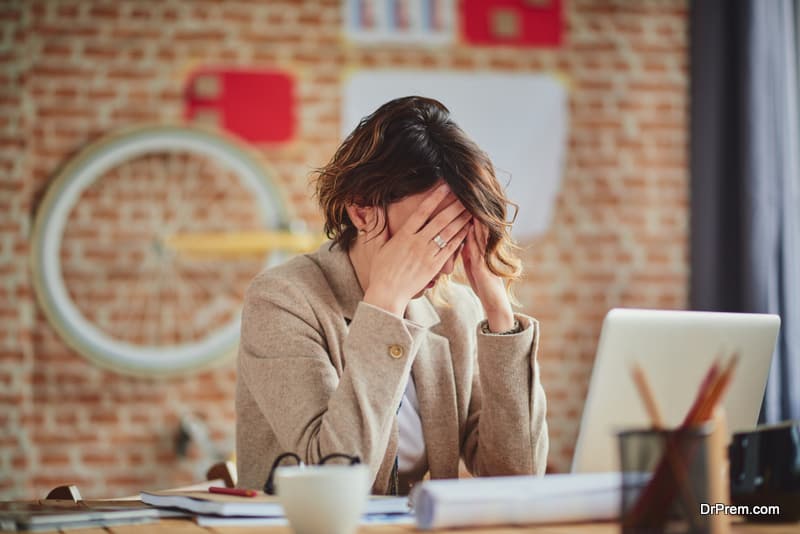 Employees spend a large amount of time at work. Workplace stress leads to many lifestyle-related disorders. There is a growing need for wellness as it has been noticed to reduce employee illness and absenteeism and increase productivity.
Wellness clubs for corporates would help employees as they would provide free holistic support in all aspects of health.  Many organizations already have fitness centers in the complex, which can be upgraded to wellness clubs.
Investing in a wellness club would help to reduce mental illness arising due to workplace stressors. Employees could vote for the kind of wellness options they would like to have, so that they can start experiencing joy in life and contribute to the company as well as to society.
Starting early – Wellness clubs in schools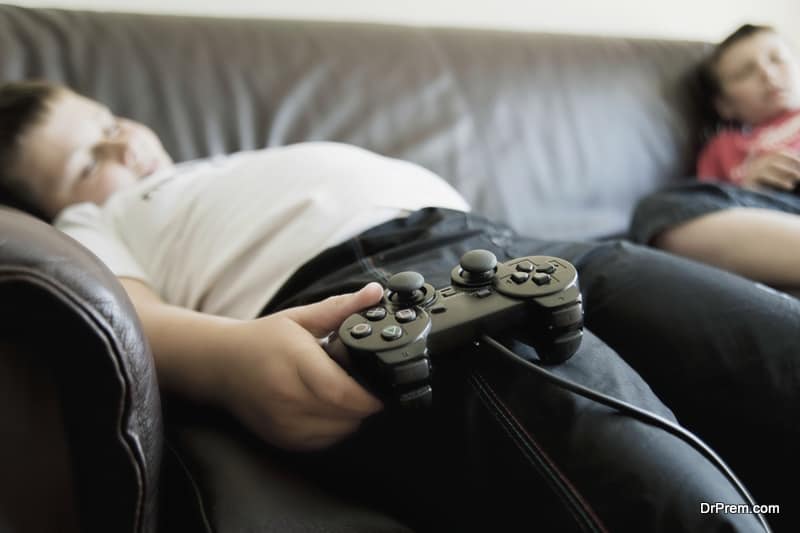 Childhood obesity, anxiety, worry, depression, loneliness, poor nutrition are problems which are not confined to just adults now. Young children are experiencing all of these problems which schools need to address. Meditation, art therapy, dance clubs, healthy socializing with peers under teacher's supervision and physical fitness classeswill help to mitigate these problems to a great extent.
Due to Covid-19, many children unable to go to school are attending online classes. Schools can start online wellness clubs that would help children interact with their peers and learn how to plan healthy menus with parents, know the importance of exercise and keep calm with various creative activities.
Many older children are affected by the stress of board exams, and having to decide on a career. The uncertainty of the future and disruption of normal outdoor hobbies such as playing football, cricket, badminton, etc. has led to kids spending hours in front of screens.
Playing video games for hours and watching shows on mobiles has led to disruption of sleep. Wellness clubs in schools can put special focus on counseling children about the importance of sleep and maintaining a work-life balance.
Wellness clubs and wellness tourism complement each other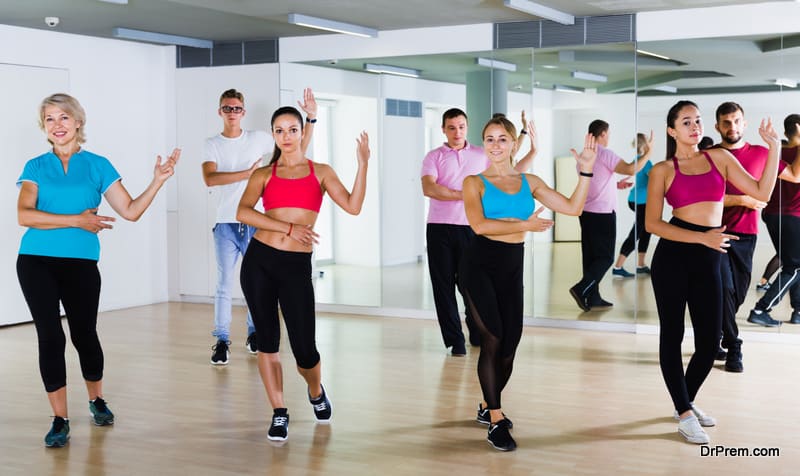 Wellness clubs are sought out by people who want to practice wide-ranging wellness programs in a social setup. Rising loneliness  in society has also created the demand for wellness clubs, which provide mental, physical and spiritual wellbeing in one place.
Due to Covid restrictions, it is difficult for people to move from one place to another seeking different therapies. Therefore, establishments that can deliver spa treatments, beauty treatments, medication, yoga, intellectual enrichment and physical fitness are gaining popularity. Though most of these clubs are located in urban areas making them accessible to city dwellers, wellness clubs are also present in wellness retreats and wellness hotels.
The wellness hospitality industry has long provided alternative medicine, traditional therapy, the latest therapies such as cryotherapy, yoga, meditation and healthy nutrition. They could include gym facilities, dance and aerobics classes etc so that people who like a good, physical workout, can plan for longer stays.
Work from home or work from anywhere option has been a key driver of wellness tourism lately. People recovering from Covid, or those who want to boost their immunity in various ways and cope with stress are visiting wellness establishments to rejuvenate in a holistic manner.  Wellness destinations and wellness clubs complement each other as they foster mind, body and spirit health.
Business opportunity for wellness clubs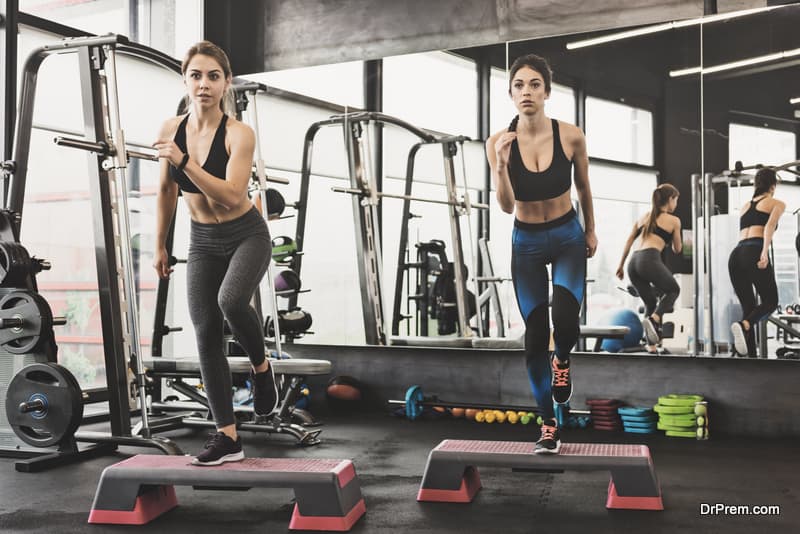 Fitness clubs, which have a lot invested in expensive machines can transform into wellness clubs with the introduction of mental wellbeing programs, as well as delegating spaces for their members to socialize.
Wellness clubs can tie up with wellness resorts and hotels to provide unique therapeutic programs for visitors and members. Tying up with hospitals and clinics would mitigate the mental problems of patients as well as inspire them to stick to a physical exercise regime. Similarly, partnering with beauty clinics, or physiotherapy clinics would cater to the holistic wellness seeking customers and result in greater ROI.
Things to look for in a wellness club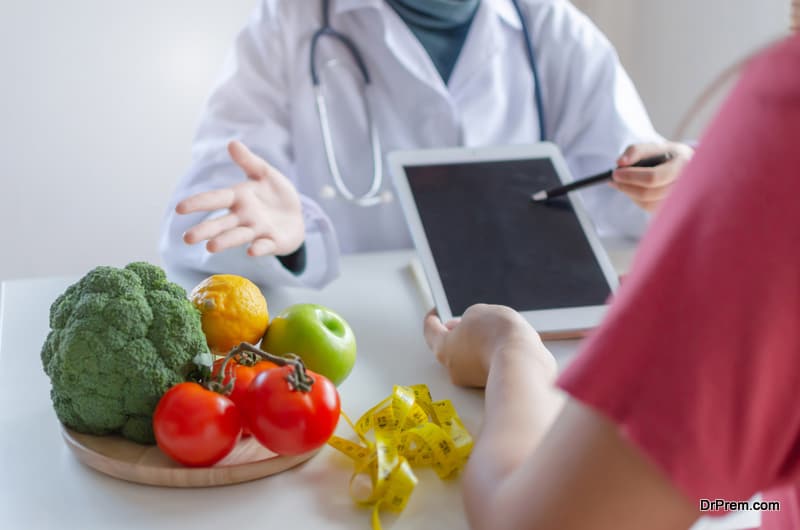 Joining a wellness club would help, as we have seen how physically fit people are able to fight off dangerous infections, and work out survival strategies in the worst of economic downturns. What are the things you should look for?
Wellness clubs with movement (any of the following: aerobics, cardio, weight training, dance classes etc) , nutrition counseling, meditation, yoga, ayurvedic spa or modern spa treatments, physiotherapy, or workshops on topics of your interest, are some of the things you should look for.
Ideally, a wellness club should provide a wide variety of programs and therapies from which you can choose. There should be a gym, basic or fully equipped, relaxation programs such as guided meditation, nutrition counseling, social networking opportunities such as talks and no-alcohol cocktail nights, a book club, or wine tasting, etc. The list can go on, but before joining a wellness club, you should check whether they have the basic safety protocols and can serve your wellness needs.