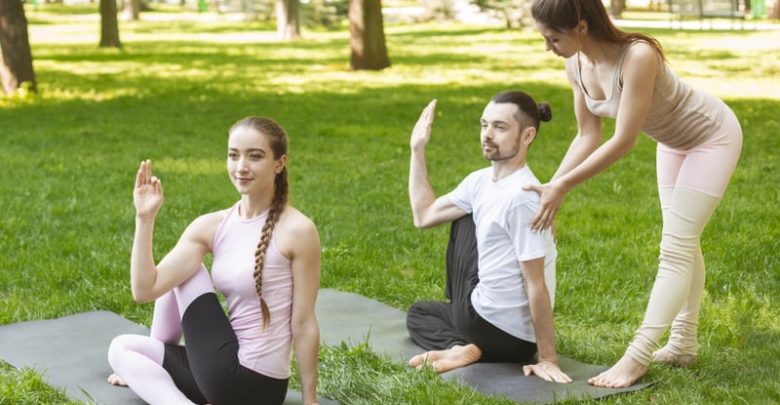 You yearn to be slim and fit. You yearn to be well but somewhere you fall short in realizing it. You may also not be aware of your potential to be healthier both in mind and body. Here you need to select a wellness coach who will show the right way to your wellbeing.
There is a big gap between longing to be well and living with the reality of physical and mental issues owing to overeating, stress, over and under exercising.  Wellness coaching is a shift from the 'prescribe and treat' approach to 'educate and motivate'. You get educated and raise your awareness which impacts your wellbeing in the long run.
You may not have imagined working with a wellness coach; people are just not aware of this concept. Personal wellness coaching is gaining grounds. It can transform your life not only your body.
The physician's take on wellness coaching: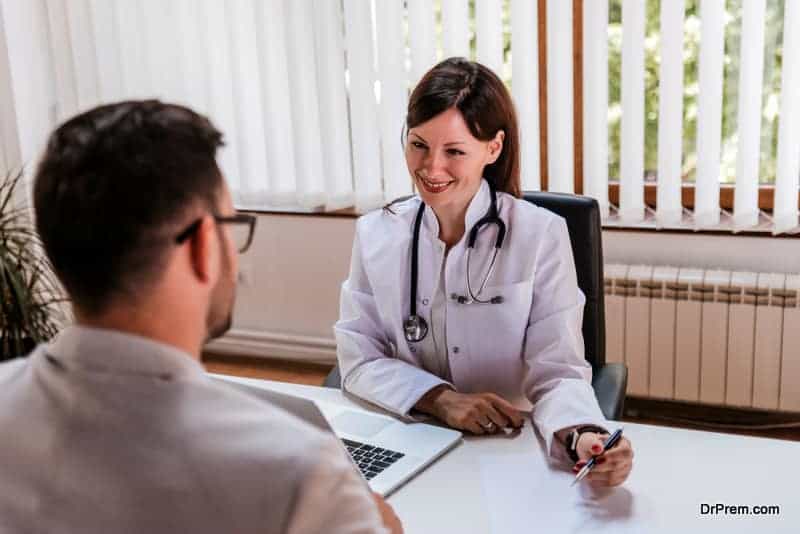 The first question that strikes you, do doctors recommend a wellness coach? A recent trend by the American College of Sports Medicine (ACSM) show, educated and trained fitness professionals today constitute the top most important global fitness trend. This is one of the reasons that wellness coaches are working to increase awareness of its importance among medical professionals.
Though wellness coaches have gained popularity among the public, it has just been catching on with physicians. The doctor's referral of such coaches is at a nascent stage. Some family physicians are interested in referring wellness coaches considering that a coach helps in everything from lifestyle, physical fitness to taking care of emotional wellness.
Physicians can deal with the physical part efficiently but a wellness coach takes a holistic approach.
Personal trainers and wellness coach: What is the difference?
This would be the obvious question to ask before you choose a wellness coach.  Personal trainers or personal fitness trainers tend to focus more on the diet and physical exercise part of your wellness but a wellness coach covers all aspects -your mental and emotional health along with your physical health.
An individual working hard on weight loss may ultimately find that it is not the only factor standing in his/her way of being well. There may be other external/internal factors that are getting overlooked. A wellness coach can guide him/her on these issues.
Ideal candidates for wellness coaching: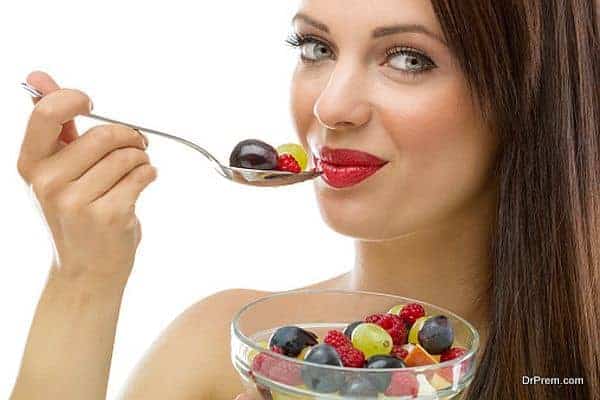 Wellness coaching is not meant for everybody. There are many factors to consider. Very old and sick people are not ideal candidates as they are unlikely to adapt to a change. Others may lack motivation.
Ideal candidates are those who are neither leading an unhealthy life but are not doing things rightly. They might be lacking in nutrition, physical exercise and are highly stressed. They are not feeling any progress in health and wellness. They can feel something is not right despite they yearn to fix it.
Things to ponder whether you will benefit from wellness coaching:
Before you decide for wellness coaching, go through the following points to get better clarity on it.
Do I need a wellness coach?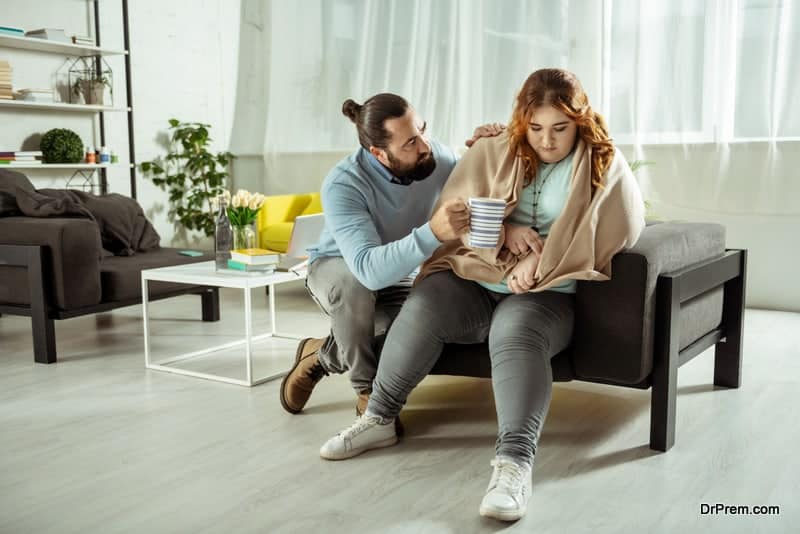 You are planning to make significant lifestyle changes or need to improve your wellbeing after a prolonged illness, a wellness coach will facilitate the process and help you achieve your wellbeing. They are well trained to bring in everlasting change. They will assist you as a partner to help you in overcoming internal and external struggles and challenges so that you proceed towards your wellbeing faster and farther which might be not possible while doing it alone.
What will the coach do for me?
The wellness coach will facilitate a change through time-bound invigorating coaching sessions which are also your workouts for your brain.  They help you in setting the goal to build an optimal mindset, clarity in thoughts, resilience and energy which will facilitate in leading a new lifestyle. Despite their expertise and experience, they will engage in brainstorming you to develop new insights and tap your learning potential.
Is the coaching limited to fitness or there are more things covered?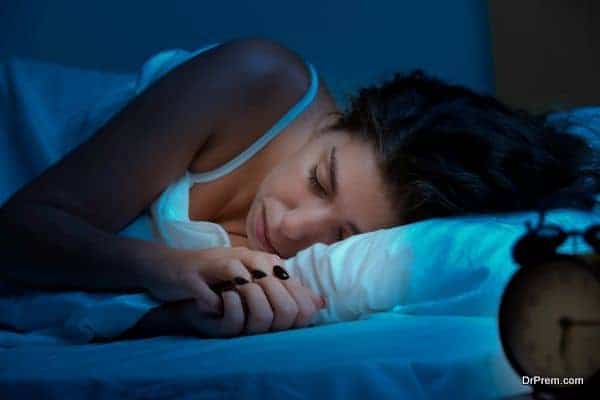 The objective of a wellness coach is to help you reach your optimal wellbeing. Physical fitness is vital but it encompasses exercises, nutrition, sleep and energy. It also reworks your mental health guiding you to coping with stress, realizing the meaning of life, building resilience, a positive mindset and nourishing relationships based on positive psychology.
Will I be able to assess my well-being?
Yes. The wellness coach will provide you with some questions and work on your physical parameters where you will be able to assess your wellbeing.
What would be the duration of this coaching? Will it be too expensive?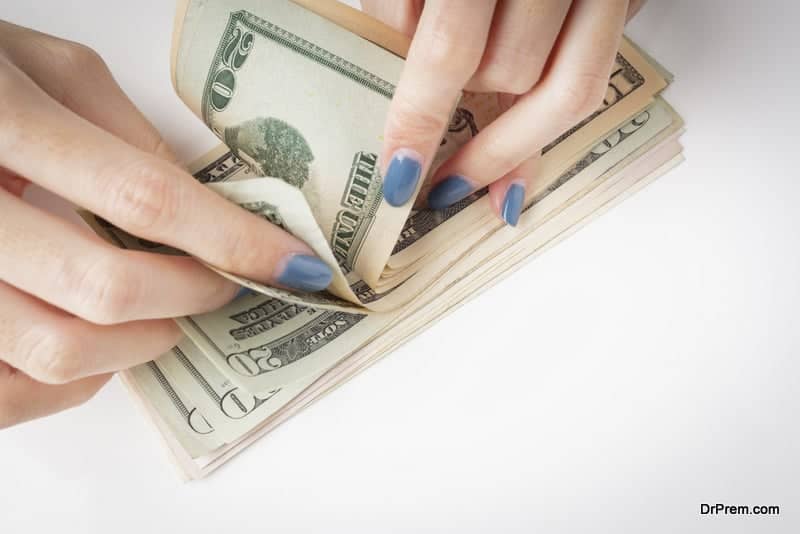 It may take a 3-4 month commitment. There will be a planning session before starting regular coaching sessions. The duration per day may vary from 30-45 minutes depending upon your condition. The cost will be moderate. After the initial phase, you may go for monthly or quarterly sessions with few sessions per month and the like. You can plan your wellness coaching session at the start of every year.
Is this expense justified?
The wellbeing of your mind and body should always be your top priority especially when we are passing through a troublesome era. This is the most prized asset that calls for some investment for maintenance. You may need to work for a longer period for more savings. Unless you are in the optimal state of mind and body, you might lose some great opportunities. Before investing, it is prudent to work with your coach about the possible returns of your investment.
7 Steps to choose the right wellness coach:
Coaching for wellness is an emerging field relatively new. Training, education and certification are slowly getting standardized. However, given the diverse range of available coaches, you get a fair opportunity to shop and find the right professional that will suit your needs. The following considerations would provide you with all vital information helping in zeroing in your selection:
Enquire about credentials: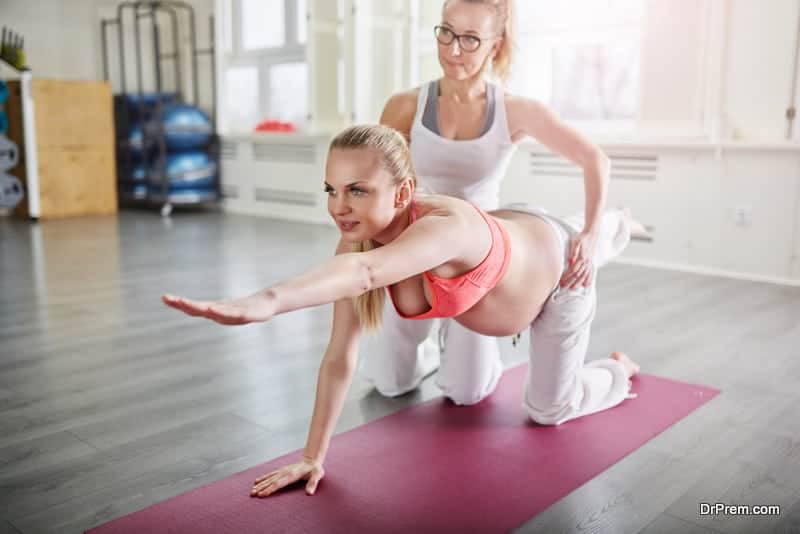 Find a wellness coach who is educated, adequately-trained and certified from a recognized institution or authority. Coaching for wellness is a big responsibility and the selected person should be aware of that. It is your right to check all the necessary credentials covering his/her training and experience and make the final selection. Continuation of education and personal development of the coach are bonus addition.
Can you resonate at the same frequency?
Finding the right professional trainer for your wellness is almost like building a new friendship. Both of you should resonate at the same frequency. Your wavelength should match. Look for the person who has either faced similar issues like you or has previous experience in handling such situations.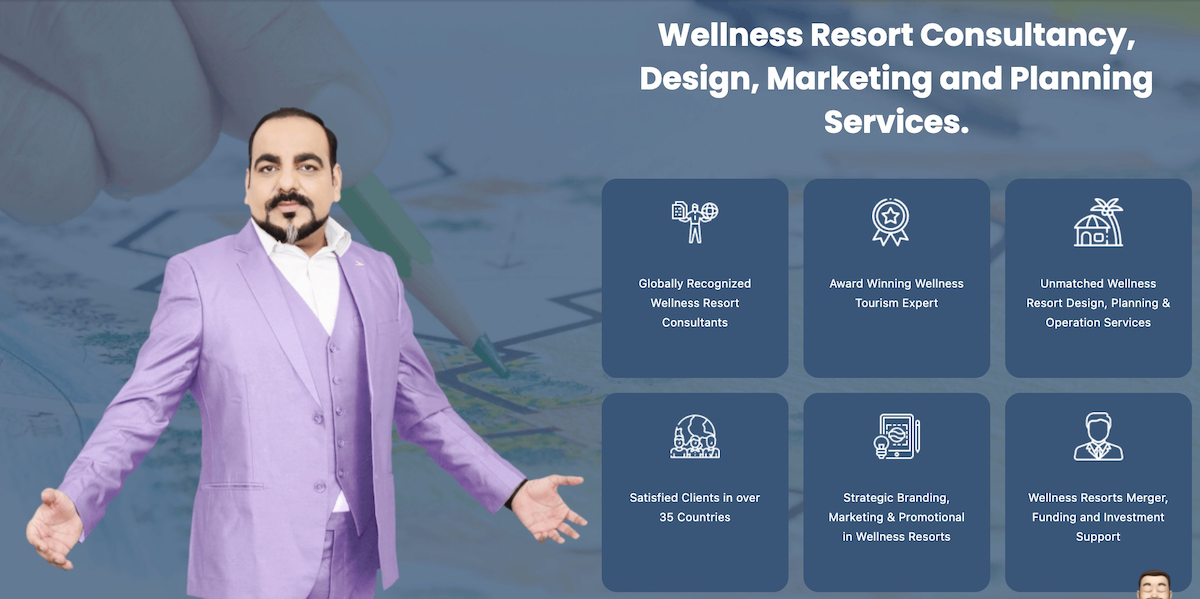 You can get acquainted with his/her special coaching skills from the website from where you can get some clues. An open chat before selection will help. The coach should be open to build a professional relationship. Many coaches offer a 'half-an-hour call' for initial acquaintance where you can get to know each other.
This also gives you a scope to share why you are looking for a coach. The coach also gets the opportunity to explain his/her philosophy, experience and opinions. If you feel it acceptable, proceed. If there is no such provision for pre-coaching conversation sessions and you have to make payment directly, keep on looking.
Stay away from those bent on 'fit and lean' culture: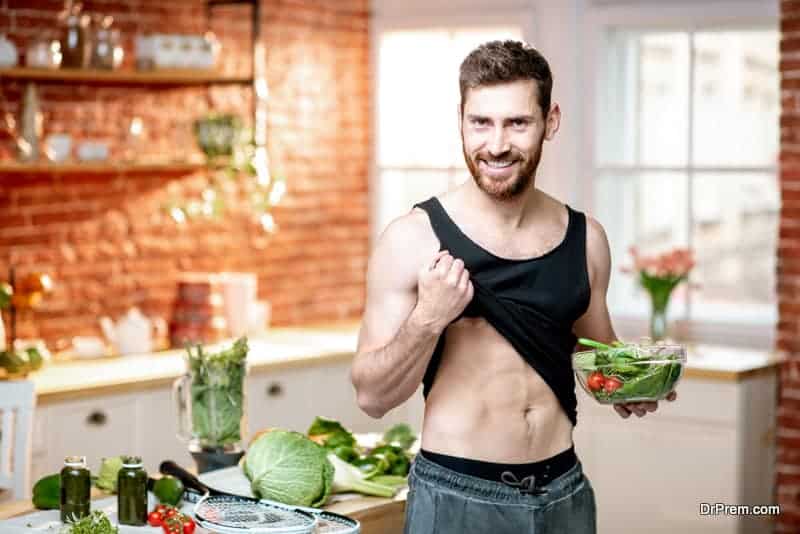 Wellness is not all about maintaining a fit and lean body. Coaches fixed on 'fit and lean' culture tend to lead you towards building undesirable relationships with food and exercise. For example, if you aim only at losing weight by eating low fat and carb foods, it will divert your attention from other important things in life.
It is important to maintain fitness and wellness throughout life instead of being obsessed with one or two factors. You need to ensure your coach follows healthy habits too. If he/she has some eating disorder and is not healthy, he/she should not be deemed fit to be your coach.
Your coach is not your 'must and should do' guide:
Well, before you select your wellness coach, you can ask him/her to just tell you what to do. If he/she starts his coaching by the 'should do' approach, you may have to continue your search.  Such an approach fits a trainer or consultant, not a coach.
A coach is supposed to give you recommendations, options and advice but will never force you to the 'should do' regime even if they strongly believe that you will gain a lot from them.
Pushing or enforcing is not the way of coaching. Just ask yourself, how many things you have done in the past while being pushed to do it? You may hardly find one. Are you ever comfortable when somebody pushes you to do something?  It is common human psychology. Your inner self revolts when being forced or pushed to do something. When you do something out of your liking or own will, you do not need that push.
Similarly, you will hire your coach to encourage and guide you without questioning too much on your activities or pushing. The foundation of the coach-client relationship stands on respecting the client's perspective. The more a coach asks and listens to the client better is the rapport-building and more effective becomes the advice. The coach gets to know a lot of you by talking, questioning and listening. He/she is the expert in bringing behavioral changes in you.
A coach should be a good listener: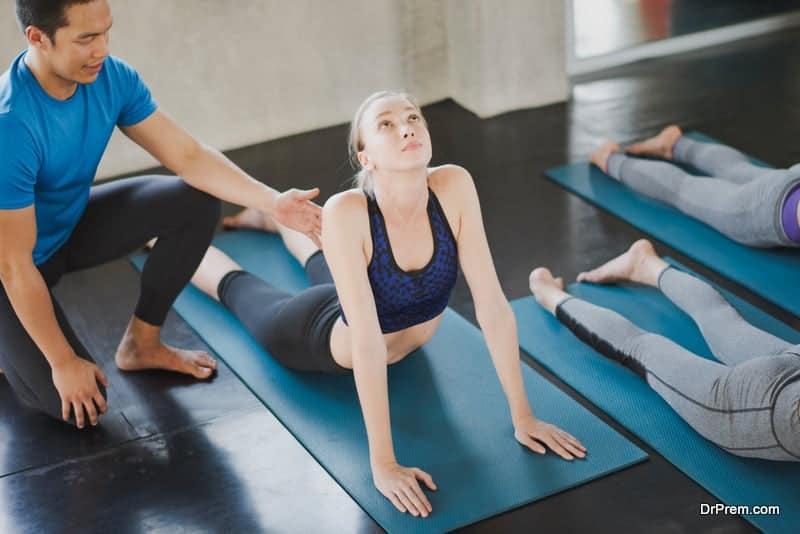 He/she should listen more than they talk. If you find the opposite, it is better to select another. In one-on-one, the coach should take the back seat allowing you to do all the talking first. He/she can then ask questions. A coach should listen first, understand you and your needs and then chip in with guidance and suggestions. His/her feedback should be based on your lifestyle and personal targets. The coach may give an opinion, share an idea or give you a book to follow certain schedules but should never put him first during the conversation.
Look for suitable programs:
Health and wellness coaches offer different types of programs. This is good for you. There are one-time sessions, one-on-one coaching packages and exclusive coaching through online groups. All of these have their pros and cons. One-time sessions are good if you need a follow-up or want to stick to your wellness program. This often lacks support and continuous guidance. Such sessions are suitable after you finish a few-month long committed program.
One-on-one sessions are great as you can work on your wellness needs under the guidance of a trained coach but the cost is on the higher side. Group-programs offer you the same level of support as in one-on-one sessions but you don't get the personalized package. Group support and enthusiasm are other added advantages.
Look for additional areas of expertise: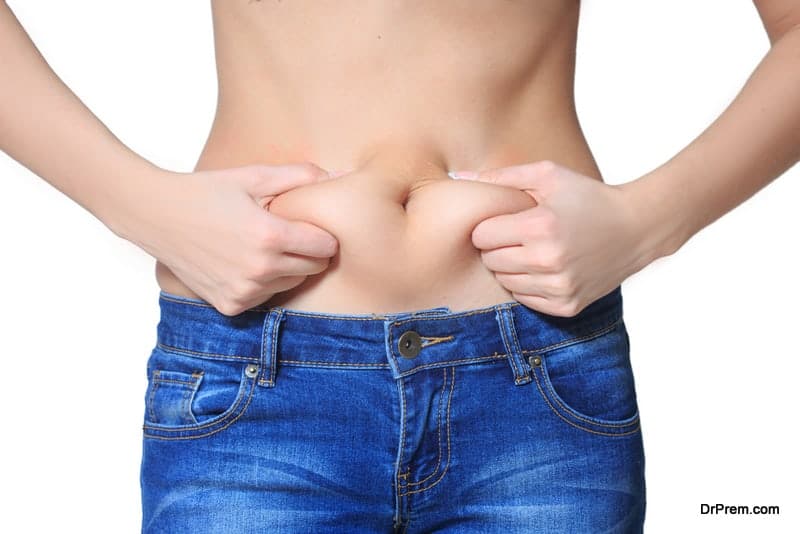 What are other areas of expertise of your coach? Check his/her previous career background and experience. For example, if your objective is weight loss or relationship building, you may prefer a coach with a nutrition or counseling background.
This can be tricky as well. For example, if your coach with nutrition and exercising background slips into personal training, he/she no longer remains a coach. Your coach should not design your regime; you need to take the initiative and follow his/her guidance in the journey.
Taking a test drive:
You have zeroed on few coaches but are unable to decide which one to select. One way to assess their coaching is to subscribe to their newsletter and newsfeed or follow them on social media. You will come across various interactions and conversations which will help you understand their personality, philosophy and coaching approaches. You can also pick up a few tips from this process.
Knowing the logistics: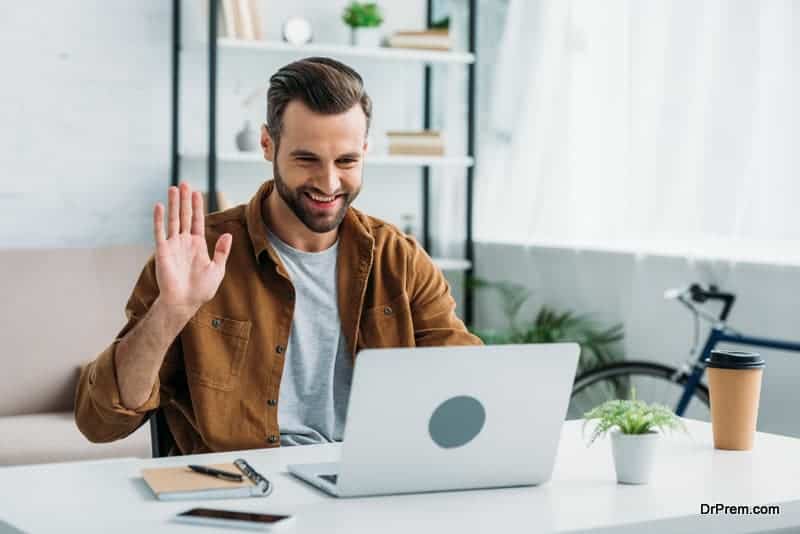 Every coach follows a distinct way of business. You may get a few plans to choose from or go by monthly payments. Sessions can be direct face-to-face or virtual one-to-one interaction. How often in a month will this interaction happen? Expected duration of the session? Will it be possible for you to text and email?
Is there any provision for reschedule? Will there be any agreement? What would be the terms to terminate or extend the services? It is recommended to have an agreement between the coach and the client. The coach must offer flexible options suiting your personal requirements.
Where to find the wellness coach?
After all deliberations, the prime concern remains is where to find the wellness coach.
Ask your doctor: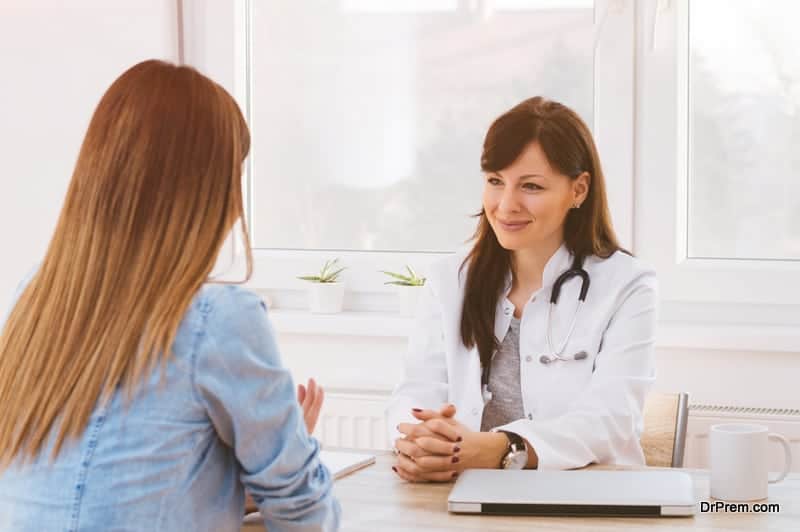 Your doctor is a great resource to refer you to a wellness coach. Many doctors are supporting the concept of a wellness coach. They can help you in finding the best person suiting your requirements.
Online coaches:
Surfing online, you will come across a lot of wellness coaches. You will have to be cautious and follow the above procedures before finalizing one.
Consult online support groups: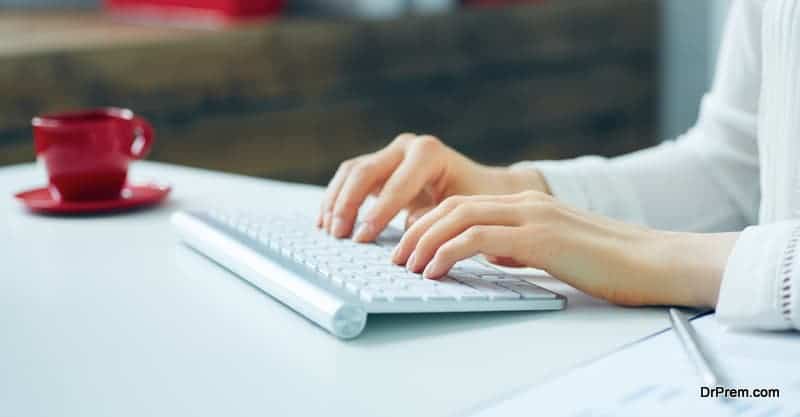 You will find several wellness groups online hiring wellness coaches for self. You can join one or two groups and get the information.
Check with other medical professionals:
Since wellness coaches are likely to work in the area of medical assistance, nurses, personal attendants, physiotherapists, nutritionists, physical trainers and other associated with healthcare support can be good information sources.
Final thoughts:
Partnering with a wellness coach means you are taking charge of your health and wellness. So, feel great about it. This is an entirely a different skill set you will be developing and is worth investing in. Initially, you may struggle in decision making but once you fix a deal, you will feel unencumbered, it will be just like as if you are in a never-ending vacation.