Glamping Hub has touched the chords of the adventure loving travel freaks. If camping is a regular feature of your travel itinerary, then you must experience glamping or glamorous camping where luxury gets entwined with nature.
Glamping may seem to be exciting but how do you find the choicest glamping accommodations at a preferred location? Not an easy job… right? Here GlampingHub has set a unique booking platform to help camping lovers explore an array of choicest luxury rental accommodations in exotic locations where you would simply love to spend a few days.
Getting quality accommodation is important. It upholds the right mood and spirit of a vacation. For many, it is the ultimate destination. Camping always has been looked upon as an adventurous activity and lacing this with luxury offers a unique experience to the travellers.
Glamping Hub and the team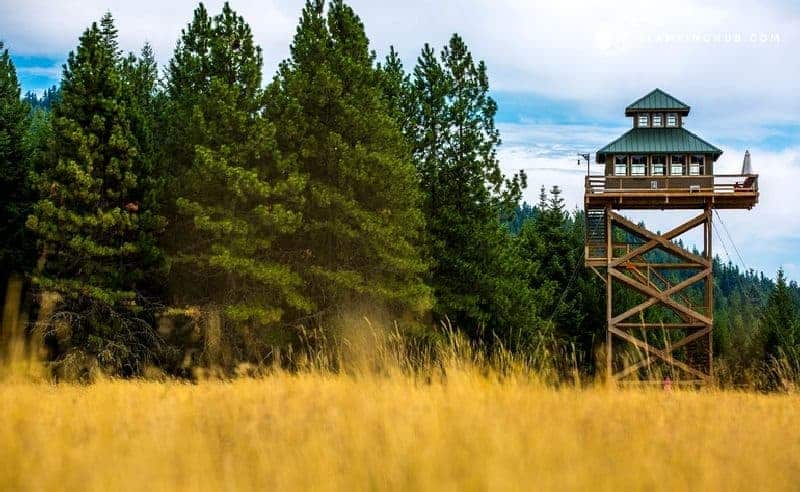 All credit to the Glamping Hub team for handpicking high-quality yet affordable rental accommodations. Care is taken right from the beginning while listing the properties to-be-rented on the site. 90% of the rental accommodations are privately owned or small business properties successfully catering to varied tastes and preferences of travellers from all over the world.
This booking platform is special in other aspects also. Here person-to-person interaction is highly valued. Instead of an automated reply or interactive voice response, you always find a person on the other side to take your calls or reply to your mails.
You also get a 7-day support staff to help you with your bookings anytime anywhere. If your requested accommodation choice is not available at that moment, the support staff is smart enough to send you a prompt response while telling you about other vacant options suiting your taste and requirement.
Mission and Philosophy
Glamping Hub always rewards you with a unique stay where you accumulate precious moments not things. The theme of camping is preserved but a very special arrangement will make you count on every moment of your stay. It is not merely hitting the sack at the end of the day after an arduous nature exploration.
[youtube https://www.youtube.com/watch?v=fFz8XksGIJ8]
Glamping Hub believes in innovation through experimentation. Perhaps travel is one such domain that offers endless experimenting opportunities; and, with this booking platform, there seems to be no end to it. Kudos again to the superb team members belonging to 10 different nationalities! They are well acquainted staying abroad and enjoy experimental travel. Such a cultural blend is bound to create dashing outcomes and this is evident in the variations offered in the rental accommodation list.
Rates and lists properties based on services and amenities on offer
The designing of the platform is such that a traveller won't face an iota of trouble while choosing a property according to location preferences. All detailed information of the properties along with the ratings based on the services and amenities offered are mentioned clearly.
Luxury manifests in myriad varieties in each property. Every glamping unit has something special for you. Whether it is the superb interior decor or the food created from locally grown fresh produce or the local beverages, travellers get the true feel of luxury in camping.
What about enjoying quality spa services in glamping units along with enjoying game safaris in world famous National Parks and game sanctuaries? Or spending hours star gazing at night after a thrilling day out with the lively wild life?
Hosts do play a very important role in enhancing the guest experience. Glamping Hub pays special attention in host selection on whom the quality of stay of the guests depend a lot. Much to the delight of travellers, most of the hosts are knowledgeable and well-informed who take pleasure in crafting unique experiences for the travellers which come as a pleasant surprise!
Even the on-site beauty treatments, grooming and fitness activities are well coordinated by the hosts. You get the list of everything prior to booking. Many glamping properties are well suited for destination weddings too! Naturally, the hosts play a bigger role to gift a memorable experience to the guests entering one of the important phases of life.
Pet-friendly accommodation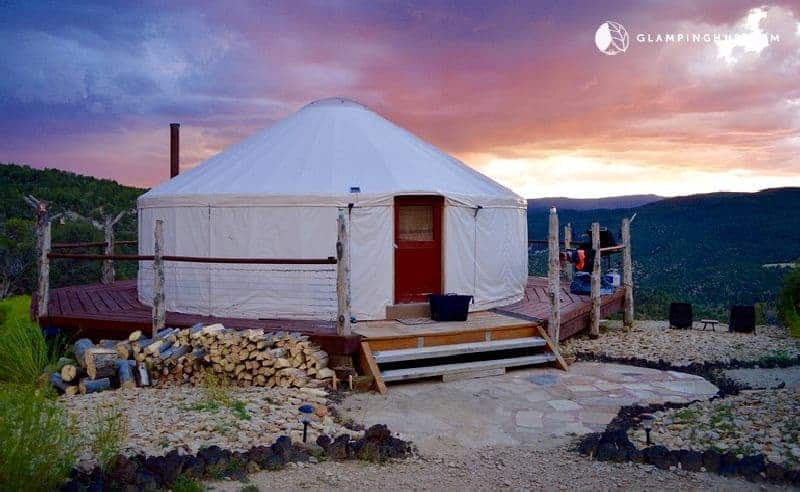 Want to take your pet along? Glamping Hub lists the pet friendly accommodations that take a good care of both the traveller and his/her pet with varied luxury options. Cabin, cottages, Tipis are common and you can even get a tree house accommodating your pet! The bedroom and the bed are spacious enough allowing a free space for your pet. You can also enjoy a cosy sleep with your furry friend. No worries!
But it is expected that your pet is well trained, clean and free of fleas. Pets are mostly allowed in non-carpeted areas. Many accommodations provide free outdoor space and dog run well secured by a locked gate. The traveller and pet both can relax with a tension free mind.
Glamping Hub is all about user experience
An experience speaks for itself and it is true with every traveller customer of Glamping Hub. The property owners, hosts and Glamping Hub team all make up for an unparalleled traveller experience, be it his/her first or other successive glamping ventures.
The property owners are great mind readers! They understand the pulse of the modern age adventurous travellers and are always in the quest of offering something different and unique that would be highly amazing. Some properties are enriched with an interesting historical background. The mesmerizing tales narrated by the hosts are to be relished by a campfire or bar sipping a tasty beverage.
With due respect to Mother Nature, the glamping accommodations strictly adhere to environment-friendly practices which are inspiring for the travellers as well. The magical landscape, mind blowing views, unpolluted serene ambience, the ultimate luxurious comfort and the bonhomie created by the hosts all add up to make a cherishing glamping experience.
What's amazing about Glamping Hub?
Glamping Hub is more than a booking platform. It is a destination by itself. Not only it is helping the adventure seekers pick the choicest accommodations but is enticing them to new locations with endless opportunities for off the track adventurous activities.
As a traveller looks for unique accommodations, the platform unravels lesser known exotic locales where one can get the real feel of glamping cradled in nature. Last but not least, it gives an opportunity to create memories not only with an unknown destination but with strangers as well!
Article Submitted By Community Writer