New York Fashion Week is upon us, and the city will soon be filled with the most stylish and innovative people in the fashion world. Forward-thinking designers and glamorous models will be displaying all of the world's modern (and post-modern) looks, from the casual style of the grunge revival to the pretense-free luxury of today's high fashion. The events in which these styles will be displayed are some of the most exclusive events of the year, catering only to those who have already earned or purchased their spot at the top of the fashion food-chain.
But, before you start driving from show to show, make sure you have time to do some sightseeing around New York City. Apart from being the center of modern culture, from commerce and business to media, entertainment and fashion, it has some amazing buildings, parks and museums. It will be a perfect introduction to the most fashionable week of your life and a great opportunity to make unique instagram outfit photos. Now, let's talk fashion.
Getting Into a New York State of Mind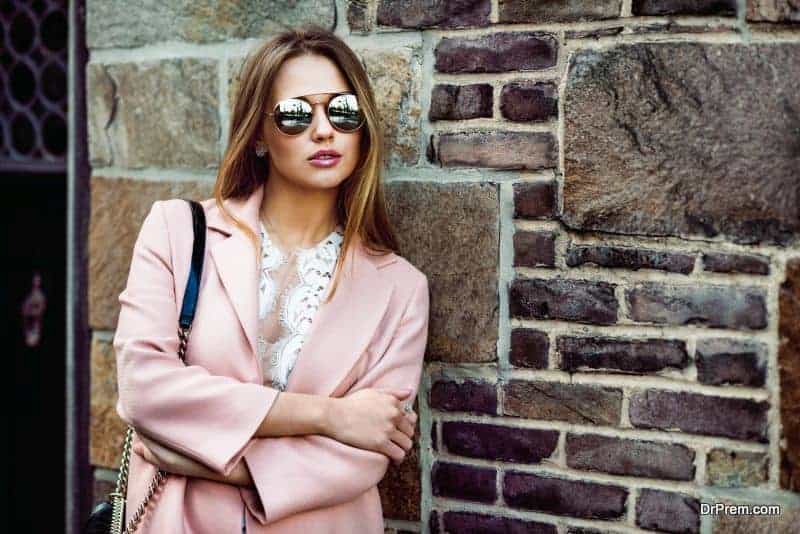 First things first, there is actually nothing wrong with looking like a tourist. After all, you are a tourist, and fashion is all about being the best version of yourself. Although you should aspire to look your best (which sometimes means wearing clothing that you can barely afford), your clothing and fashion sense should be a reflection of you, as a person, ideally accentuating your best attributes and downplaying your physical drawbacks.
Style is a matter of confidence, and confidence is a matter of being yourself. Some people may be able to get away with being pretentious and/or blatantly ripping off the style of others (generally celebrities) in Tampa or Toledo, but New Yorkers can sniff out a phony from a mile away.
With all that being said, you are likely to learn more about yourself and your style when trying new things in New York. Do not be afraid to take risks, but they should be based on your own individual style, body, choice and personality. After all, many residents of New York originally came from somewhere else, and you should not get too caught up in acting like a New Yorker when you are not. Being true to yourself– and being the best version of yourself– is what a New York state of mind is all about.
Finding Your New York Style
Although you might want to pack some of your most fashionable outfits for your New York vacation, you are likely to find the best ensembles while you are in the city. Keeping that in mind, it is probably more important to bring additional shopping money than an additional suitcase of dresses and jewelry.
When trying to find your New York style, the best place to begin is in the countless fashionable shops that are seemingly on every corner of the city. But for those who are not fortunate enough to be able to purchase an entire wardrobe on Fifth Avenue, you can get the same look and style with a little creativity.
First, simply watch people on the streets as you walk and see what catches your eye. New York is perhaps the most stylish city in the world– certainly in the U.S.– and many of its residents reflect that. Remember, do not try and blatantly copy those with the rail-thin model bodies or the curvy goddesses you will see on the streets; this is only to get an idea of a style that can be added or adapted to you.
Once you have some ideas in place and some looks that would compliment you, do not be ashamed to hit up some of the thrift shops and discount stores in the area. Over the last few years, thrift store shopping has become a legitimate source of fashion for those of all tax brackets, and there is nowhere better to buy second-hand clothing than in the city with the most fashionable people. Budget-conscious shopping is also quite trendy, and no one will really notice if your jeans are from last season if you wear them properly and with the right accoutrement.
What Not to Do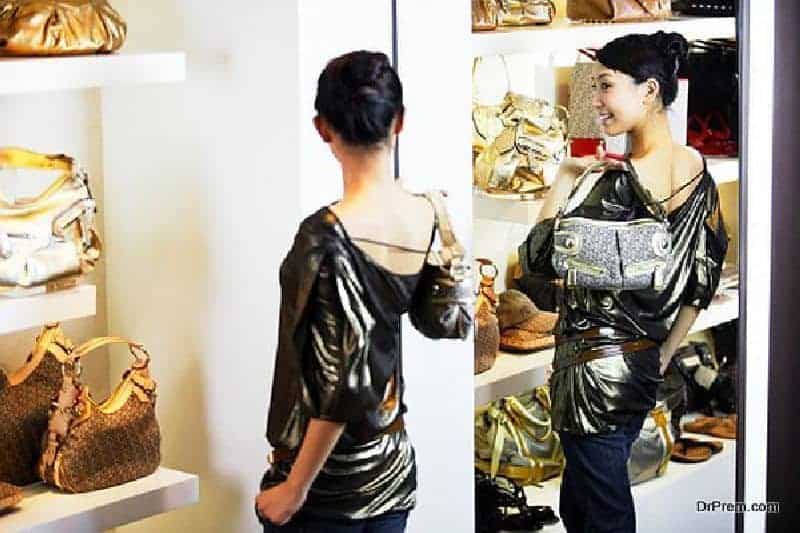 While New York style can take an infinite number of forms, you should be aware of certain faux-pas which can ruin your look. Here are a few don'ts of dressing which should be avoided at all costs in the Big Apple.
Don't wear a cheesy tourist t-shirt while in the city.
Don't forget function with your fashion. Those heels may look great in the mirror, but they might quickly wear you out with the miles of walking that comes with New York life.
Don't go over the top with your outfit. The right mix of standing out and blending in is a thin line, but walking this tightrope is key to New York fashion.
Don't dress out-of-season. Even if your legs look great in shorts, they will look silly in the winter.
Don't dress up the whole time. While you should find occasions for your best evening gowns and cocktail dresses, casual is cool for the majority of New Yorkers.
Article Submitted By Community Writer