Expect a strong resurgence in wellness tourism with significant reorientation. Today, nothing matters more than wellness, in all respects. The pandemic has been an eye-opener for all. People are more concerned of their wellbeing putting enhanced efforts on self-care. But the lockdown has locked our body not our souls. If not physical travel, virtual wellness travel is the hot stuff now. As the world opens and travel restrictions get lifted, interesting developments are on the cards. Wellness runs deep within and is not superficial. Post-Covid wellness is likely to focus on strengthening inner wellness be it through boosting self immunity, adequate physical activities or getting better control over mind and emotions. Wellness tourism destinations are gearing up to meet emerging demands. How would you like to plan for your next wellness vacation and where? Stay tuned for our regular updates.
29/10/20 
Jamaica to introduce mandatory health insurance for travelers from the next month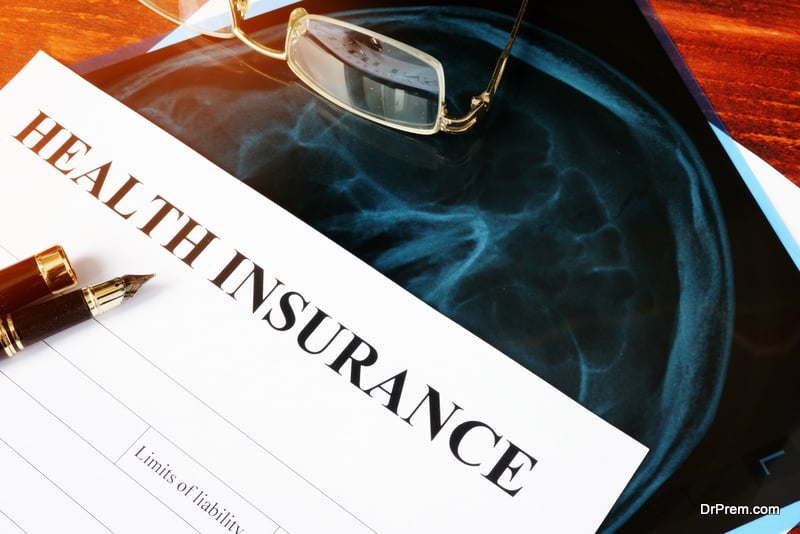 Travelers will have to pay $40 to enter Jamaica from the next month. As a part of the Jamaica Cares Program, a public-private collaborated health insurance program, it will cover emergency medical costs including Covid-19 infection of travelers during their visit to the island. The fee will cover the cost of treatment management, logistics, evacuation and repatriation in emergency up to $5000 while in the island and $100000 while traveling. This special travel health insurance is a collaborative effort of the Global Tourism Resilience Crisis Management Center and two travel health insurance companies that would fulfil the unmet needs of travelers as it provides protection to travelers from the moment they leave home till their return. A traveler will feel protected during the vacation and also improve the travel sentiment as a whole. 
Healthy hibernation holidays, social distancing wellness holidays and self-care to be the top wellness traveling trends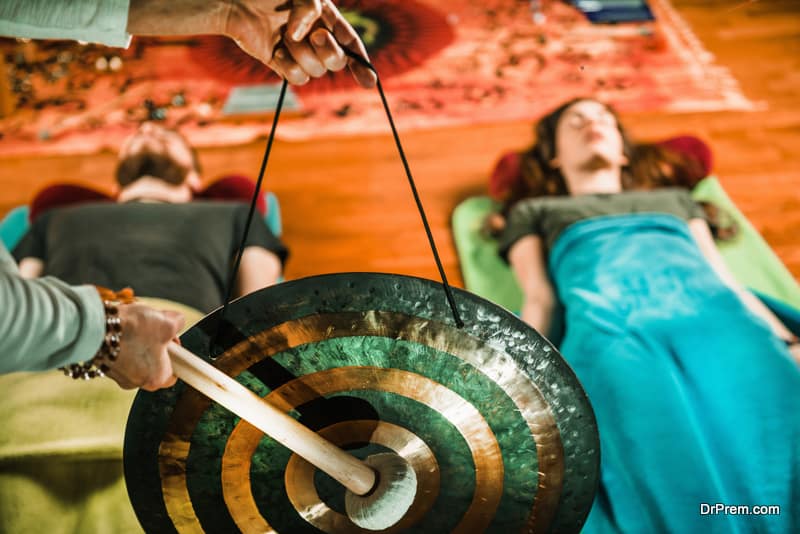 Wellness travel in the near future will be ruled by pandemic-induced travelers' behavior. The coming winter months would see more long duration 'Hibernation holidays' in low-risk destinations and Covid-safe certified wellness resorts. Vacationers are choosing social distancing wellness trips to far flung healthy destinations instead of crowding in popular tourism destinations that will allow them to take care of their wellbeing. Self-care will be integral in any travel, therefore wellness retreats offering bespoke tailor-made self-care programs will see higher bookings. Wellness music and sound programs ( sound healing) to reduce stress and anxiety will find more takers.
Caribbean Tourism to launch innovative Travelers Health Mobile App and Travelers' Health Assurance Stamp on November 5,2020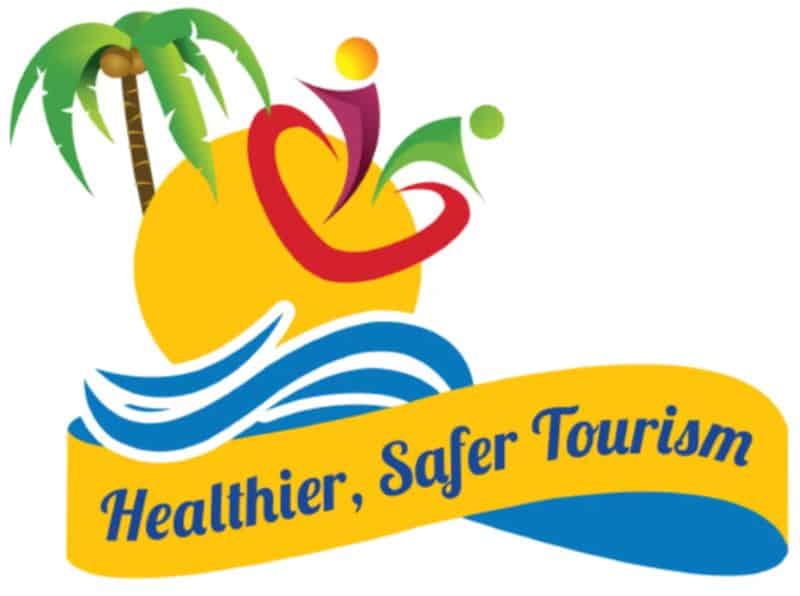 Image Source : i0.wp.com/today.caricom.org 
To get its tourism back to its feet, the Caribbean Public Health Agency (CARPHA) has developed an innovative Travelers Health Mobile App and Travelers' Health Assurance Stamp to assure travelers of public health threats as well as mitigate its impact on both residents and travelers.
Partnered with the Caribbean Tourism Organization (CTO), Global Tourism Resilience and Crisis Management Center (GTRCMC) and the Caribbean Hotel and Tourism Association (CHTA), CARPHA has created a tourism task force for effective travel/tourism response gathering real-time information.
Travelers and stakeholders of tourism will have access to all relevant travel health information of existing public health issues, preventive and screening measures, healthcare and accommodation facilities in the Caribbean Traveller's Health Mobile App. The app will also identify the names of accommodation and healthcare facilities of a destination awarded the Caribbean Traveler's Health Assurance stamp that would be considered safer options for travelers. Their names will be later listed in the CARPHA, CTO and CHTA websites to connect with global tourism stakeholders.
28/10/20 
Accor joins hands with FitnessDesign Group to upgrade fitness spaces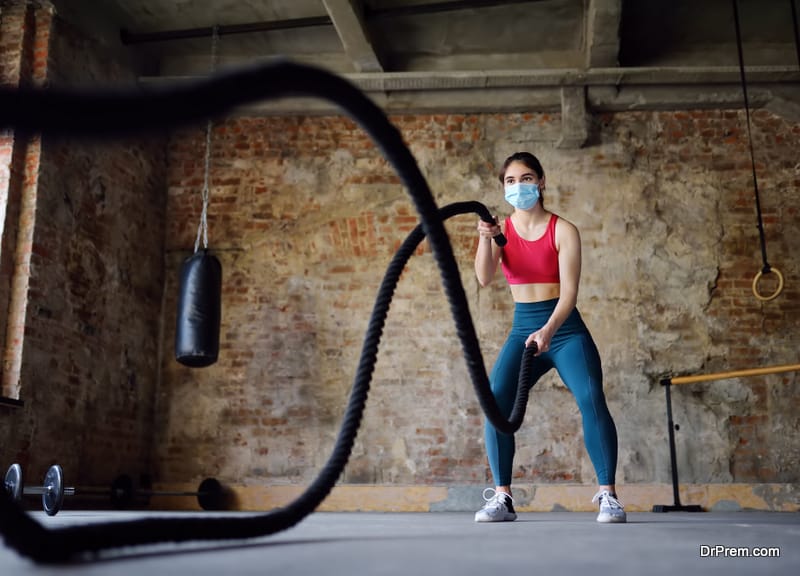 Accor plans upgradation of fitness spaces in collaboration with FitnessDesign Group to create a new fitness cum wellness experience for business, wellness and leisure travelers alike. With health and wellness getting importance never than before, leading hospitality giants are on the continuous drive to meet the increasing demands of wellness-centric guests. For an enhanced experience, Accor plans to expand its portfolio by expanding movement spaces, provide digitally-guided workout program along with rearranged fitness equipment selection from reputed brands. It will also feature highly demanded functional training-based modalities like HHIT, boxing and power yoga. Delineated training zones and active recovery sessions and enhanced spacing considering hygiene complemented by outcome-driven workouts promise a great wellness experience rarely found in hotel-gym facilities. 
Resurgence of Ayurveda and nutraceuticals to bring a shift in India's wellness tourism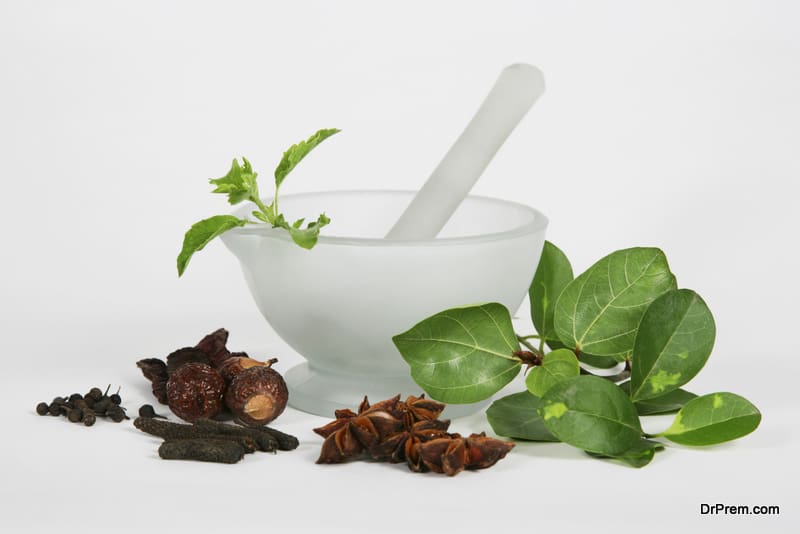 According to Sanjay Mariwala Executive Chairman and MD of OmniActive Health Technologies, focus on preventative healthcare has caused the resurgence of Ayurveda which will boost wellness tourism in India. Westerners are already attracted towards Indian wellness tourism market and the pandemic has brought in fresh opportunities. Health is no more based on conventional cure but is a way of life. The post-pandemic wellness trend is more about going to the roots and adopt everything that is organic and natural. Along with traditional herbal medicines, the nutraceutical market also has the potential to grow fast. Nutraceuticals loaded with vitamins, minerals, fiber, proteins and amino acids that come in the form of chewable lozenges and gummies could also boost immunity. India with a rich source of raw materials and healing tradition is at an advantageous position to lead the world in this sector. However, there is a need for well-defined policy and infrastructure to innovate growth in this space that is showing brighter future prospects. 
14/10/20
Cow hugging and Goat Yoga trending in wellness
The world is desperately looking for wellness. To counter the huge toll of Covid-19 restrictions on emotional wellbeing, people are taking to unconventional self-care practices like Cow hugging and Goat Yoga to de-stress and brighten up mood. The benefits of Animal assisted therapy have been accepted for quite some time and the pandemic has heightened the practice. Cow- hugging, a practice emerged in Dutch countryside more than a decade ago recently picked up as a popular wellness trend.  Yoga practitioners are also finding more outdoor fun and relaxation through Goat Yoga.
13/10/20
FICCI launches the 'Task force on Ayurveda Tourism'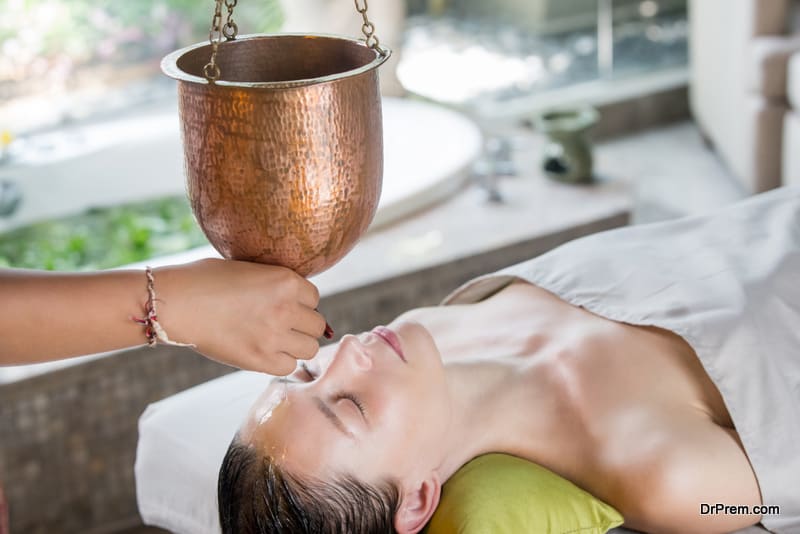 In a bid to promote Indian alternative medicine tourism in the domestic and international markets, the Federation of Indian Chamber of Commerce and Industry (FICCI) has formed a special task force. The task force will work in close coordination with the government and prominent stakeholders to create new solutions and also focus on raising awareness on SOPs to be strictly followed by the Ayurveda service providers which would help in winning the trust and confidence of tourists. Efforts will be put to ensure all relevant information of the Ayurveda centers, their safety protocols and guidelines are easily available online. For the last few months, FICCI has been working with the center and states in setting up proper SOPs to reopen Ayurveda and wellness centers.
01/10/20
Turkey's travel hotpot Bodrum continues to fetch investment despite the pandemic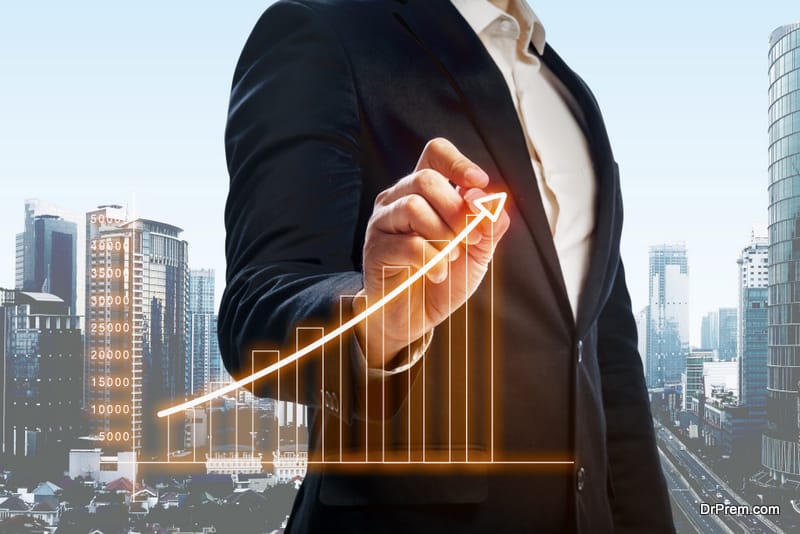 Bodrum, the Pearl of Turkey known for its pleasant climate, azure seas, delightful cruises and many other attractions saw appreciable global investments amid the pandemic. The valuation of ongoing projects including infrastructure building has touched $5 billion as many elite hospitality brands from the US, Germany, Netherlands and the UK acquired non-functional properties and revamped them. Another positive sign in Turkey's medical tourism growth prospect is the growing interest of foreign tourist in Bodrum's healthcare sector. Agriculture being an important revenue earner, plans are on to cultivate medicinal and aromatic plants in the Karaova region.
Bodrum's long summer has spurted the demand for housing amid the pandemic as it attracted tourists from the Western Europe, Baltic region, Russia and Ukraine who love the bright climate. People are eyeing investment opportunities in summer houses. As travel restrictions eased, Bodrum witnessed growth in tourist visits with hotels running with over 90% bookings as the summer season got extended to mid-October. The months of September and October are the few of the best vacationing periods in Bodrum. Bodrum's great weather, spacious houses and enough open-air spaces make it a perfect health tourism spot.
30/09/20
WTTC releases keys to tourism recovery, highlights post Covid-19 tourism scenario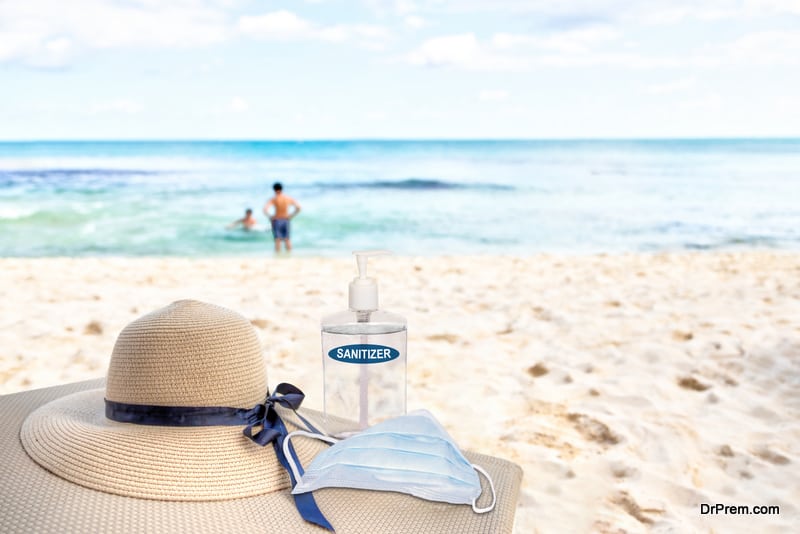 In the new report, WTTC explores ways to revive tourism stressing on the need for a global coordinated approach.
Upcoming travel trends as highlighted in the report:
70% of North American tourists are willing to book travel in Covid-19 if changes are free.
More than 9 of 10 travelers (92%) trust personal recommendations on health and hygiene
69% of travelers emphasize on cleanliness as the critical component of the brand.
Travelers are likely to stick to practices related to health and hygiene even after the vaccine hits the market.
Touchless travel experience to grow more. Nearly 45% of travelers are willing to shift from hard copies of passports to digital forms.
Recommendations for seamless recovery in travel and tourism.
Take a harmonized approach in lifting travel bans with proper risk assessment along with standardized testing and contact tracing mechanism in place.
Coordinated public-private participation in setting common health and safety standards among all stakeholders in travel and tourism.
Strengthening worker welfare schemes
Incentivizing travel starting from domestic travelers and gradually spreading it out to international travelers.
More promotion for domestic and regional tourism
Expanding digital infrastructure to remote and rural destinations
Enhanced digital adoption to maximize health and safety protocols.
Promote sustainability practices
Jamaica focuses on wellness tourism initiative with 'Discover Jamaica by Bike'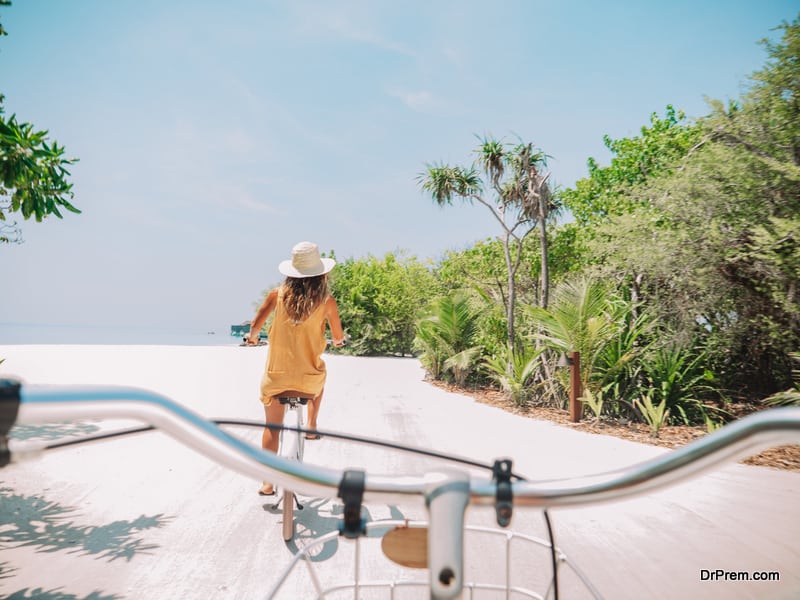 On 2nd October, Jamaica will start its new wellness focused tourism campaign through outdoor activities with the participation of Jamaica Cycling Association and the director of Tourism. The objective is to discover the island's hidden treasures through cycling.  The program carries the legacy of the collective focus of health and wellness adhering to physical distancing and other safety norms. The bike tour will showcase the island's natural bounties and cultural hotspots. It would be sheer enjoyment for bikers as they cycle through rolling hills, beaches and neighborhood towns. The initiative, unique of its kind is likely to provide the impetus to Jamaica's wellness tourism.
26/09/20
Kerala Tourism bags the esteemed PATA Grand Award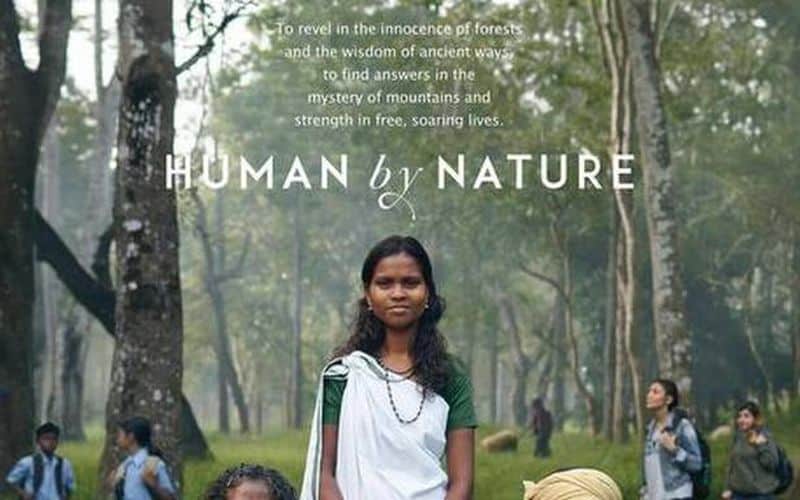 Image Source : thehindu.com
The 'Human by Nature' campaign of Kerala Tourism has won the prestigious PATA Grand Award for marketing in a virtual presentation ceremony in Beijing held on September 24. The award would provide the impetus to the ailing Kerala Tourism industry grappling for recovery amid the pandemic. The marketing strategy 'Human by Nature' launched to revive tourism in 2018 when Kerala, a notable Ayurvedic and wellness tourism destination was badly hit by devastating floods and Nipa virus outbreak.  The marketing highlighted the culture and daily life of the Keralites that helped the state's tourism post a record 17.2% growth in tourist visits, the highest in 24 years. Authorities are optimistic that this award would play a significant role in tourism recovery as the state is ensuring due SOPs in place for responsible tourism that would boost the travelers' confidence.
Indonesia offers free tours and staycations to promote tourism in the New Normal Bali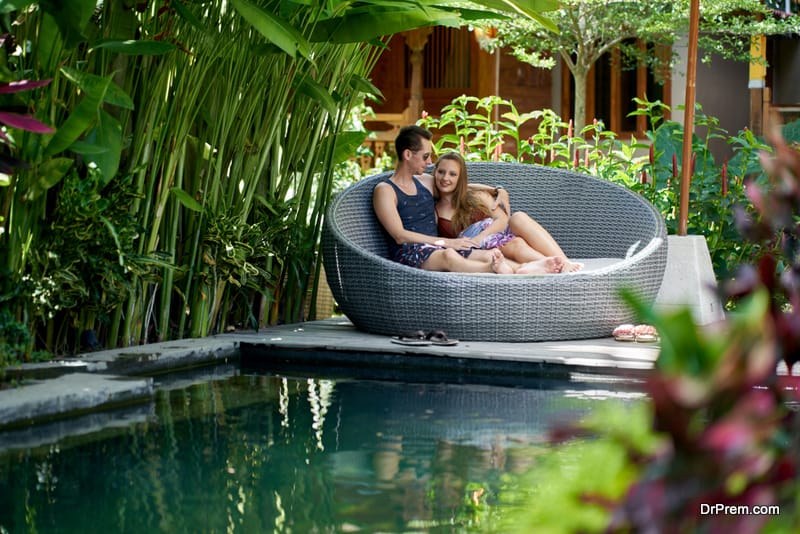 4440 local residents of the resort island Bali renowned for wellness tourism are receiving free tours and staycations in a 7-week dry run tourism program to test Covid-19 health protocols in the tourism site along with promoting 'New Normal Bali' to the global market. Although Bali tourism has reopened for locals from July 2020, it is yet to welcome foreign tourists.
The local residents will be divided into 12 groups and allowed to stay in resorts between October 7 and November separately to test the effectiveness of the Covid-19 restrictions put in place. Guests will be taking local tours and activities. Initially, Bali managed Covid-19 infections better than other parts of the country but cases spiked after reopening for local tourism. Bali is gearing up to welcome foreign travelers soon ensuring their health safety. This trial-run is one of the key tourism recovery efforts. Last year, the resort island saw 10 million tourist visits of which 6.3 million are foreigners.
24/09/20
WTTC rejoices as 100 destinations receive the 'Safe Travels' stamp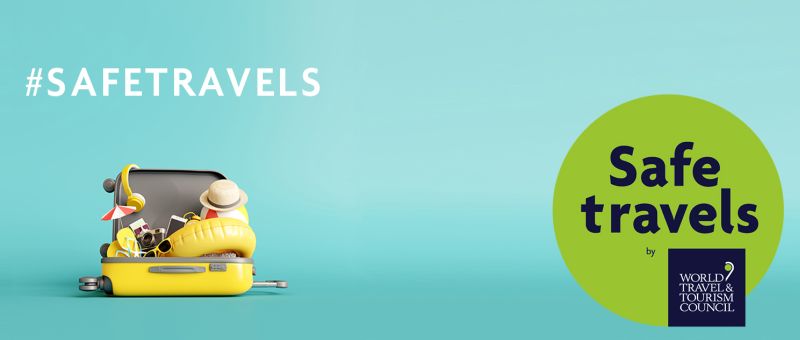 Image Source : wttc.org
Broadening the tourism recovery path, it is a moment of celebration for the global tourism industry as 100 destinations get recognized for safe travel. The Philippines, a recognized wellness tourism destination becomes the 100th nation to receive this stamp.  Holiday destinations like Maldives, Uganda, Namibia and Montenegro are the nations to receive the safety and hygiene stamp first. Hundred destinations receiving this stamp have been putting in the best of efforts to increase travelers' confidence all over the world. The global tourism protocols launched by WTTC received strong support from the United Nations World Tourism Organization (UNWTO) and were accepted by over 200 CEOs some of them from leading tourism organizations.
Mexico sees higher booking trends right now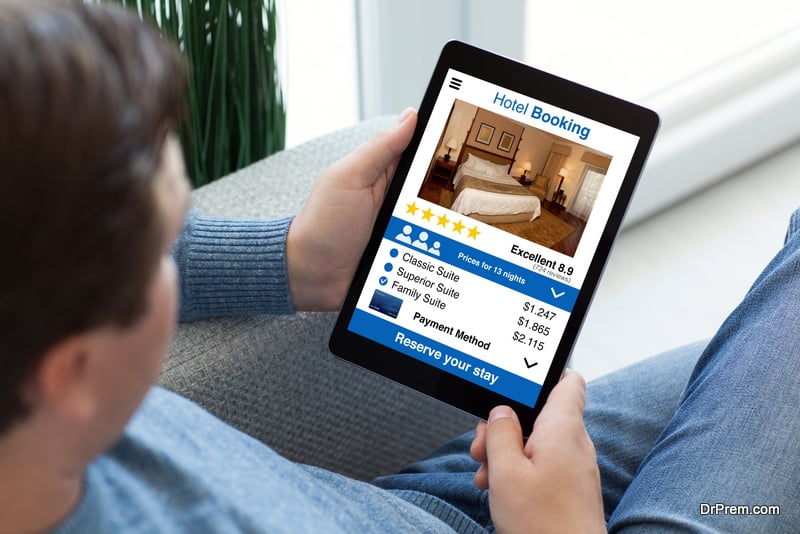 According to the online travel agency CheapCaribbean, coronavirus could not stop visitors from entering Mexico. Today, it stands as one of the destinations for the Americans where the rest of the world has restricted their entry. In the latest travel booking trends with CheapCaribbean, more than 70% of bookings are for Mexico. Recently, last-minute bookings have surged. Travelers are also looking for extended stays as work and schooling can be carried out from anywhere in the new normal. Nearly two-thirds of bookings for 2021 are from travelers who postponed travel due to the pandemic. An equal number of travelers are also booking for 2020 trips taking the advantage of low rates in different hotels and resorts in Mexico and the Caribbean.
Schoolcation, the coolest wellness travel trend this summer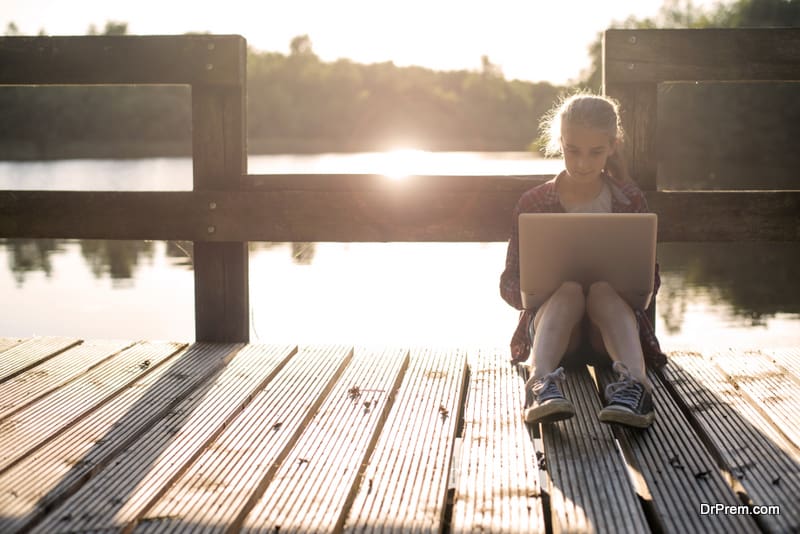 After staycations, it is schoolcations that is trending in wellness tourism this summer.  After the drastic transition from normal outdoor activities to a complete stay-at-home situation, pedagogy has also entered a new dimension through virtual reaches. Remote schooling and learning have given families the vacationing option without interrupting the kids' studies. If wellness sabbatical could be the new normal of working, why not schoolcations? As destinations reopen for tourism activities with online schooling getting more organized, the trend of schoolcation would evolve more interestingly in near future. Brownie points for wellness resorts with educational and sports facilities where families with kids can take a wellness vacation without sacrificing work or school.
18/09/20
Wellness promotion to be the key to post-Covid recovery in Asia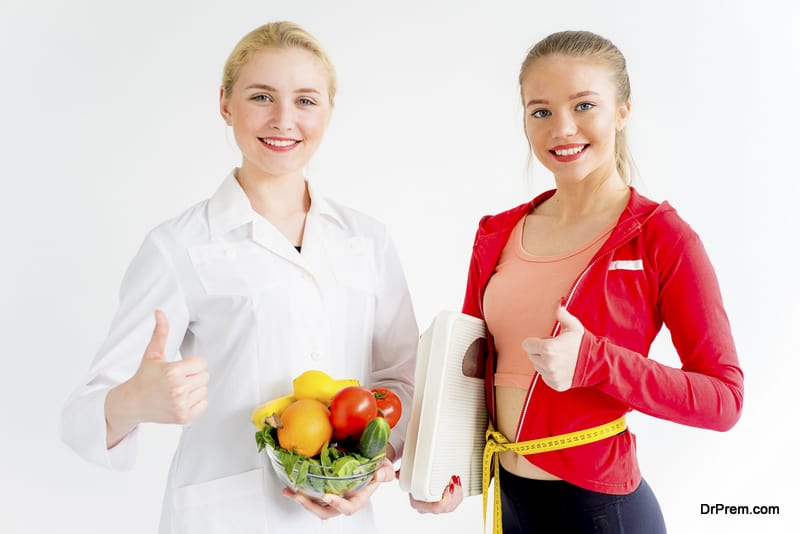 The theme chapter of the Asian Development Outlook (ADO) Update 2020 released by ADB (Asian Development Bank) underscores the promotion of wellness as the key post-pandemic recovery strategy in Asia Pacific region. Pandemic-induced lockdowns, layoffs, isolation and heightened physical and financial hardships have sent jitters among the masses. In the report, the ADB Chief Economist emphasized the need for governments' strong-willed efforts in incorporating wellness-promoting activities in the recovery plans for the economic growth benefiting individuals and societies. The report has identified a set of wellness measures namely healthy environment, public infrastructure for healthy nutrition, physical activities and recreation and a safe and healthy work environment for a more resilient public health and wellness.
Nepal opens for tourism from September 17, will allow trekking from October 17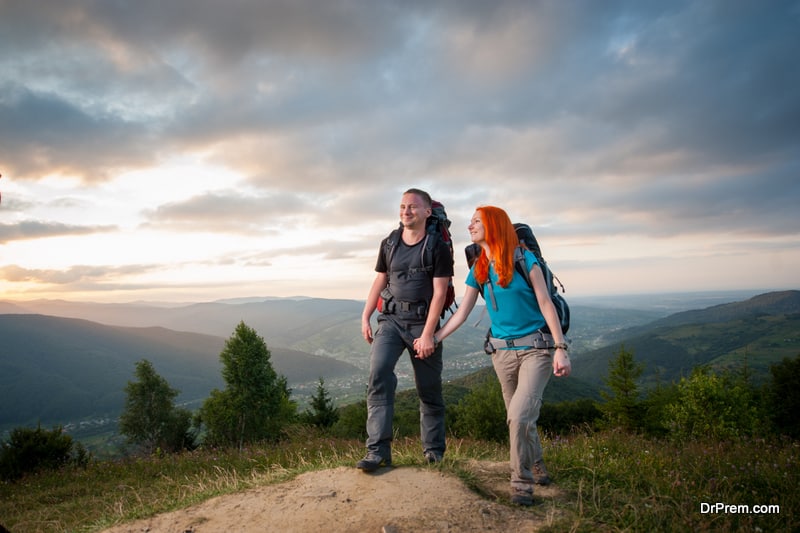 After remaining locked down for 6 months, domestic flights, intercity buses, hotels and restaurants have opened from September 17 reports Nepalitimes. Trekking and mountaineering will be allowed from October 17. Limited international flights are operating from September 1 with total passengers not exceeding 800.  Very soon, the government may allow up to 3000 passengers to land in Nepal. Foreigners are still restricted from travelling and the passengers should carry a negative RT-PCR test report done 72 hours prior to departure. This easing of restrictions has come despite the country's daily 1000-1500 confirmed Covid-19 infections with over 50% detected in the Kathmandu Valley itself. Tourism is the mainstay of Nepal's economy, and the country has been making notable developments both in recreation and wellness tourism for quite some time.
17/09/20
New long-stay visas to quicken Thailand's wellness tourism revival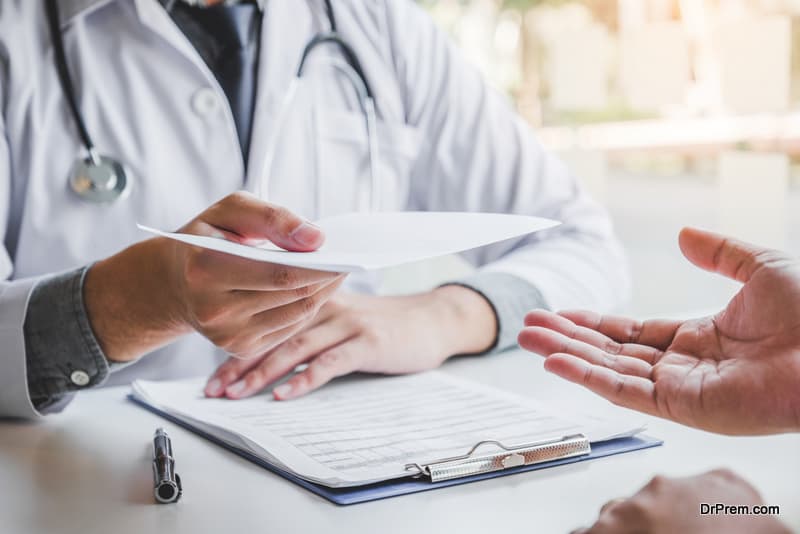 According to government estimates, Thailand is expecting up to 1200 tourists per month from October for long stay in the country. The special long-stay visa valid for 9 months will be issued to selected travelers from countries having better control on Covid-19 infection. However, travelers will have to maintain strict norms regarding health insurance, Covid-19 test prior to flying, health certification, and taking mandatory 14-day quarantine in Alternative State Quarantine System at the traveler's expense. Travelers must further provide a proof of having sufficient funds to support their long-term stay in Thailand. Under this scheme, visitors can travel to Thailand for medical services and enjoy a great recovery period through various wellness programs. The government hopes to earn 1bn Thai Baht per month in tourism revenues.
Wyndham Hotels and Resorts posts growth amid Covid pandemic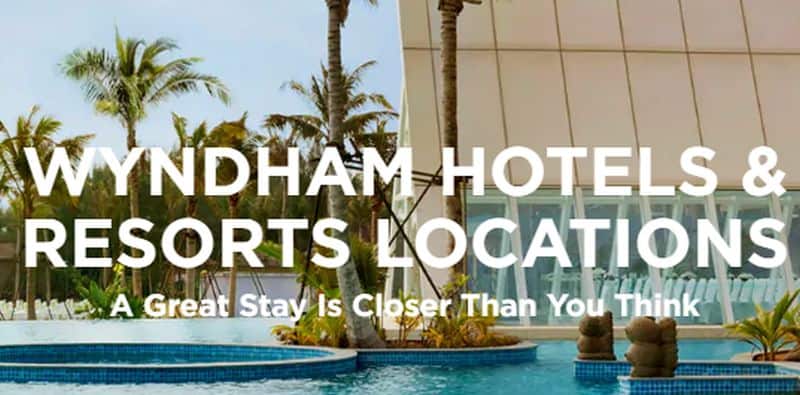 Image Source : wyndhamhotels.com
The pandemic has shaken the sustainability of hospitality industry but with Wyndham Hotels and Resorts it is a different story. It signed 59 new hotels across Asia Pacific in the 1H2020 posting an impressive Y-O-Y growth improving the business confidence. The company inked 21 new hotels in the 1st half posting more than 30% Y-O-Y growth. Notable expansions are in Japan with the launch of Wyndham Grand and Wyndham Garden brands, launch of La Quinta in New Zealand along with two new constructions in Queensland and Auckland and signing four hotels in Bangkok. 38 new hotel signings happened in Greater China. Amid restricted international travels, the company has spotted opportunities with the shifting towards domestic tourism in China, Vietnam and Thailand.
16/09/20
Bhutan's plans for 'Bubble Tourism' could help India tourism industry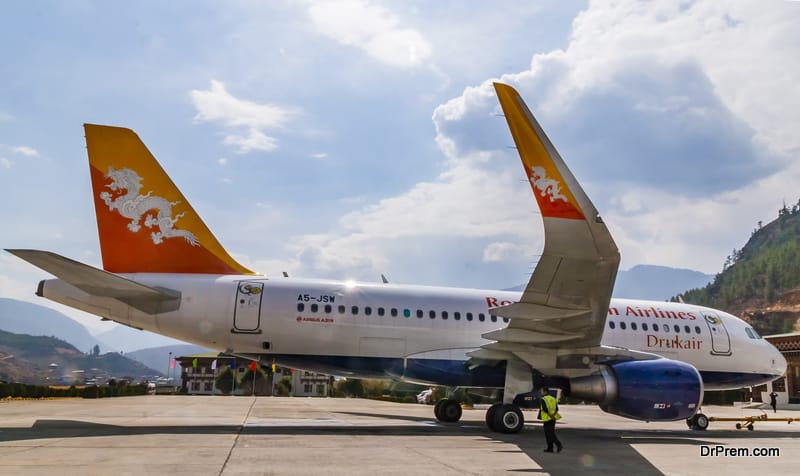 The ailing Indian tourism industry expects some respite as Bhutan shows interest in easing travel restrictions. The country maintaining strict 21-day quarantine for travelers is planning to cut it down to 3 days or withdraw it completely.  A request for approval has been put forward by the Tourism Council of Bhutan (TCB) to the health ministry. Bhutan also aims for 'Bubble Tourism' or 'Green Lanes' or 'Travel Corridors' with specific countries posting success in combating Covid-19. Bhutan, a perfect wellness tourism destination has so far recorded only 245 Covid-19 cases and zero death from the infection.
Zulal Wellness Resort gets nominated for the "World's Best New Wellness Retreat Award 2020'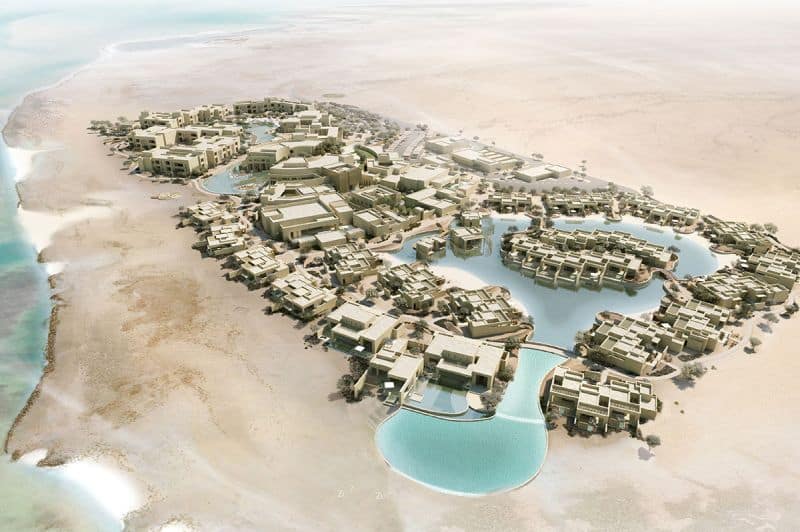 Image Source : msheireb.com
Zulal Wellness Resort, Qatar's new wellness destination will be competing with several globally reputed brands.  An exceptional approach to holistic wellness and health facilities has made this resort eligible for nomination for the prestigious award boosting Qatar's position in global wellness tourism. The resort, first of its kind, offers immersive wellness experiences and is also the global center for Traditional Arabic and Islamic medicine (TAIM). The resort will welcome adults and families separately helping in achieving sustainable wellness for both the locals and foreigners. With magnificent landscaping surrounded by ponds and water bodies all around and shaded wall gardens, Zulal Wellness creates a perfect wellness vibe. Located in Khasooma, the resort can be reached in just an hour's drive from Doha.
15/09/20
Virtual tourism fair EXPOTUR Costa Rica 2020 in November sees encouraging registrations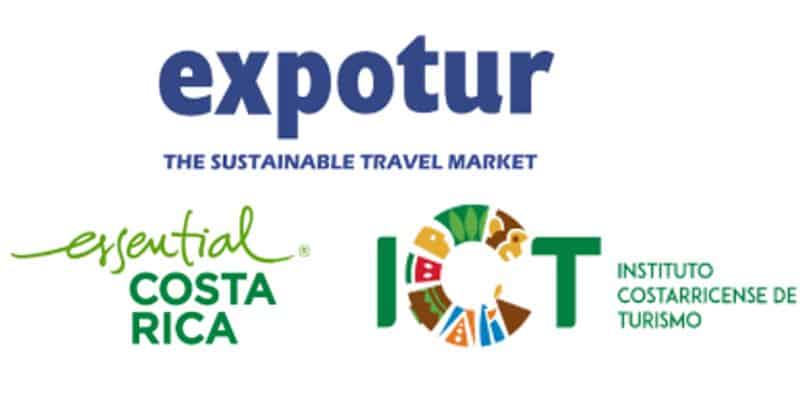 Image Source : expotur.com
EXPOTUR 2020, the first virtual tourism fair of Costa Rica is expected to see great participation of more than 100 international tourism organizations with already 26 countries getting registered. Aiming a quicker economic revival of tourism, the fair is organized by the Costa Rican Association of Tourism Professionals (ACOPROT) who thought of innovative virtual space for promotion and purchase.
Among the list of participants, the US is at the top followed by Latin America, Canada and Mexico, the biggest source markets of Costa Rica. Germany, Switzerland, Holland, France, Spain, England and Italy have also confirmed their participation. The fair scheduled from November 16th– 21st will be held through an innovative tech platform where it will not only present the cultural wonders and diversity but also packages on offer related to business, wellness tourism, adventure tourism, beach holidays, etc. upholding sustainability. The tech platform is absolutely safe and the participants would be able to track and record marketing appointments or access the platform real-time. It is also an opportunity for travel companies to promote their businesses to the world.
The vibrance is set where digital nomads, entrepreneurs, innovators, mentors, and leaders from different spheres would get together to provide insights in maintaining the right work-life balance in a supportive and nourishing environment.
Tripadvisor ranks Bali as the topmost Asian destination and 4th in the world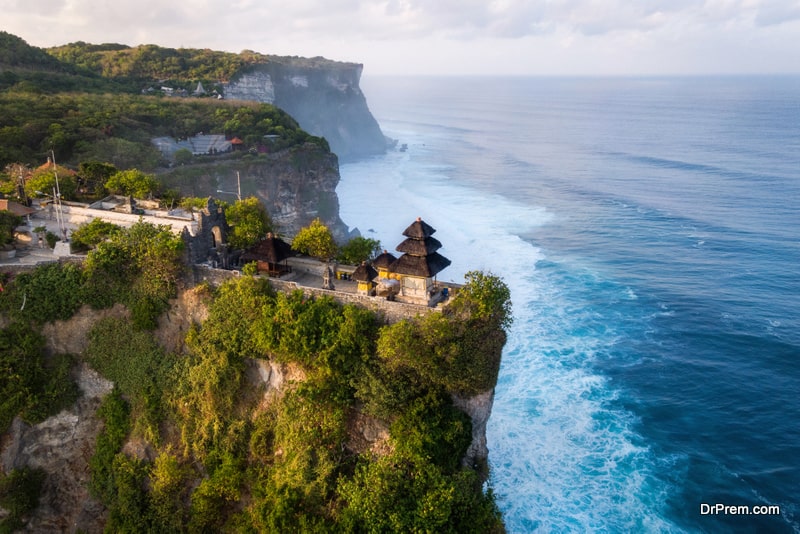 Great news for Bali tourism! Tripadvisor made this announcement after comparing reviews of the 25 most rated destinations in 2019 by the travelers. A list was compiled to help travelers list their choicest holiday destinations where Bali emerged as the winner. The Indonesian tourism minister expressing his gratitude in a statement asserted that Bali, the Island of Gods, is full of uniqueness including the amazing tropical landscape and colorful culture. He hopes this announcement from a renowned travel company would further boost post-pandemic tourism recovery. A record-breaking 6.2 million travelers visited Bali in 2019 with Australians forming the major chunk.
14/09/20
Kerala plans to reopen tourism early October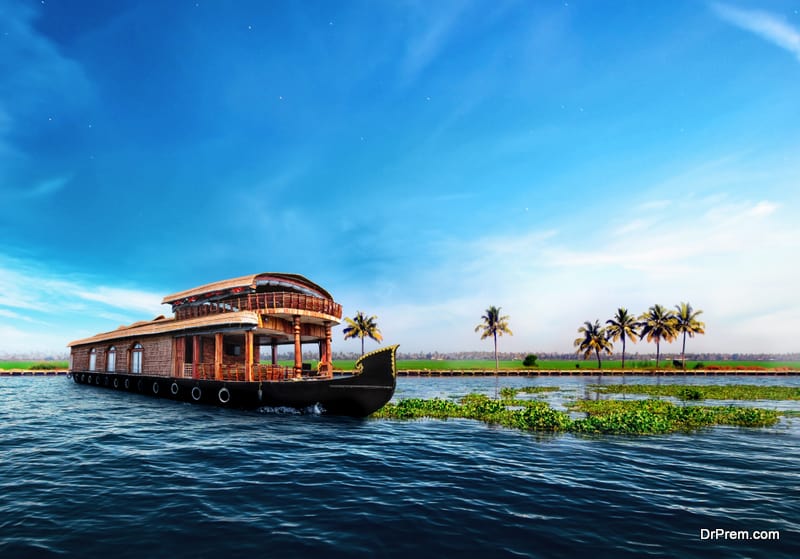 The God's own country, a much-loved tourism destination is set to welcome tourists from early October as announced by the minister for Tourism, Co-operation and Devaswom of Kerala. Kerala, like other parts of India has been shut for tourism for months after the Covid-19 outbreak. In view of immunity-boosting programs gaining pace in wellness tourism, the ministry plans to emphasize Ayurveda and other wellness activities crucial to build immunity. Tourism is a major revenue generating stream in Kerala with thousands of hotels, houseboats, homestays and Ayurveda centers drawing tourists both from home and abroad. Although the reopening date is yet to be announced, the state has made clear of all safety protocols would be in place as tourism activities resume.
Indonesia's tourism emphasizes wellness travel, Banyuwangi shows the way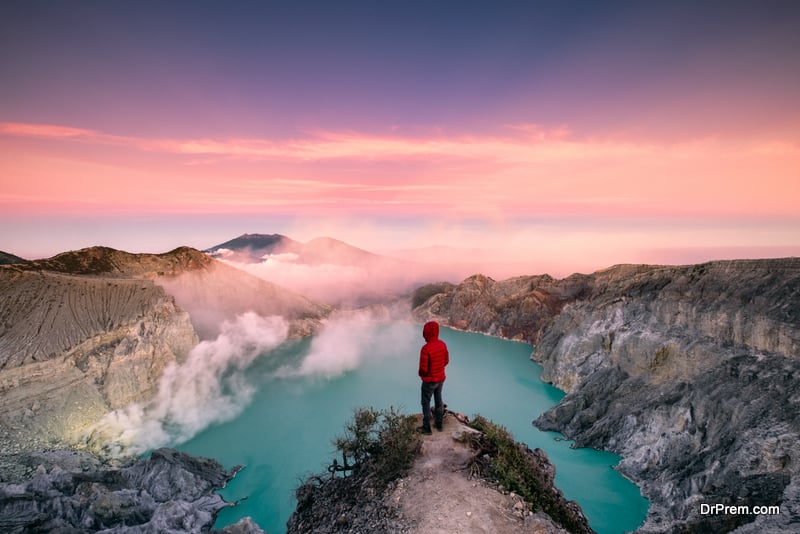 Indonesia is focused on wellness tourism for the revival of tourism industry which the minister of Tourism and Creative Economy feels would be the trend of post-pandemic tourism.  Banyuwangi, a province in the East Java, named as the sunrise of Java is known for attractive destinations is well suited for the purpose. Acknowledging the need for proper health and safety restrictions, the government aims to make Indonesia a global wellness tourism destination and Banyuwangi has a significant role to play.
The Banyuwangi Regency Government has launched health certifications for tourist destinations, hotels, homestays and restaurants who need to go through strict protocols under the supervision of health officials. On passing the test, they are listed on the Banyuwangi Tourism application which is helping tourists to make the right selection. Restricted tourist numbers, checking body temperature, physical distancing, sanitization, mandatory use of face masks and restricted allowance of visitors over 50 years of age are included in the protocols. The region's Gombengsari Coffee Tourism Village, Ijen Crater, Red Beach, Bangsring Underwater and Hutan De Djawatan well feature in the travelers' wishlist.
12/09/20
India to include wellness rewards in healthcare policies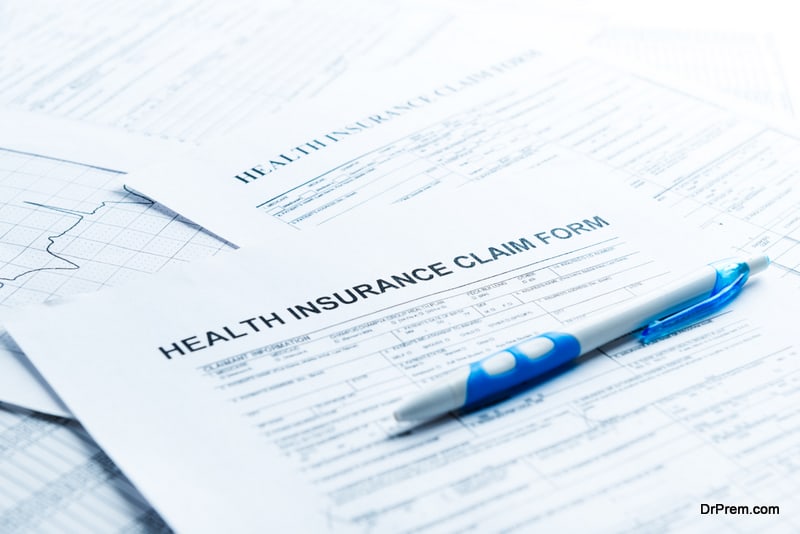 Indian healthcare policyholders will be rewarded with points for maintaining good health by taking part in various wellness and fitness programs. This will encourage policy holders to remain fit with minimum chances of falling sick.  The rewards could be:
Redeemable vouchers for memberships in fitness centers, sports club, yoga studios or health supplements.
Discounts in premiums or extended coverage amount based on the wellness programs maintained by policyholders.
Health oriented services provided by the facilities in the network like OPD consultations, treatments, diagnostics and pharmaceuticals along with discounts.
Coverage for any admissible treatment claim in respect to non-payable items specified in the base coverage policy.
According to IRDAI (Insurance Regulatory and Development Authority of India) guidelines, the wellness and preventive features could be offered as an add-on cover or optional service.
Travel restrictions have been eased in more than 50% destinations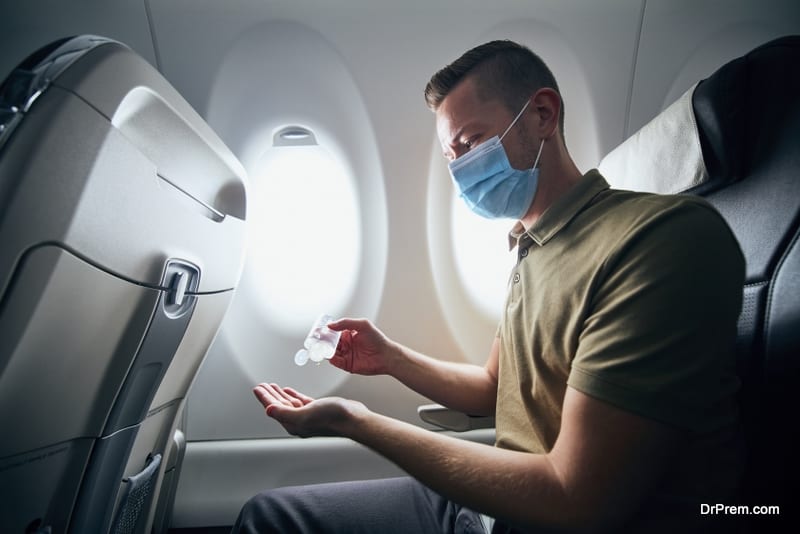 UNTWO in its seventh edition of "Covid-19 Related Travel Restrictions" highlighted that most destinations nearly 53% have been easing travel restrictions cautiously.  Destination analysis till September 1 finds that 115 destinations (53% of the total global destinations) in the world have lifted travel restrictions, since 19th July. Remaining 113 continue to maintain travel restrictions.
Destinations with high or very high level of health and hygiene infrastructure are at the forefront in relaxing travel norms. 79% of advanced economies have eased travel restrictions while only 47% of the emerging economies have done so.  64% of the destinations easing travel restrictions depend highly or moderately on air travel. 43% of global destinations (93 destinations continue to keep their borders completely closed. Among these, 27 destinations are closed for minimum 30 weeks.
Over 50% of the destinations with borders completely closed fall into the category of the world's most vulnerable countries. More than 50% of these closed destinations are highly dependent on air travel with 70% of tourist arrivals happening through flights. Prolonged closure of borders is highly impacting the economies of these destinations.
Vietnam's Yoko Onsen Quang Hanh wellness resort offers significant health benefits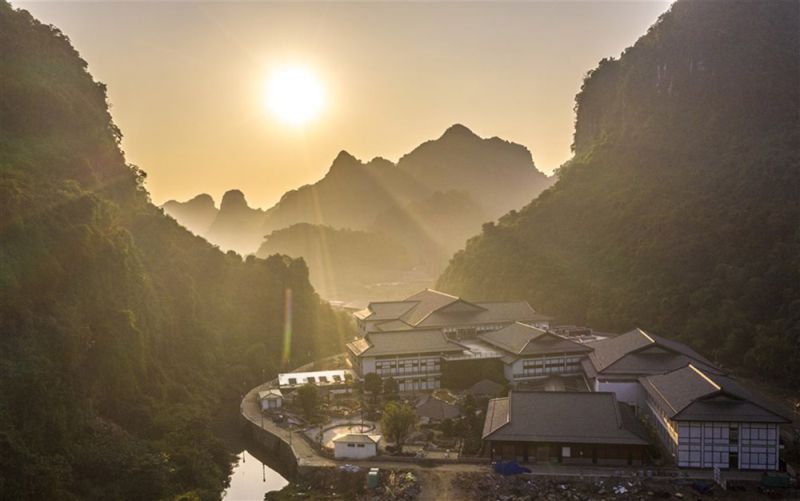 Image Source : sungroup.quangninh.vn
Global health and wellness resort market gets another notable inclusion – Yoko Onsen Quang Hanh resort in Quang Ninh Province of Vietnam known to have distinctive health benefits, according to Wataru Shintaky, the Japanese resort director. The resort debuting in May 2020 is set to pick up with the growing popularity of healthcare tourism. Speaking to VN Express International, the most read Vietnamese daily, Wataru feels his long experience in operations and management of Japanese Onsens and evaluating hot mineral resources is helping in developing this health resort in Vietnam.
He feels this resort is blessed with unique natural properties and landscape rarely found in the world. The mineral water sent to Tokyo for analysis showed very high concentrations of health-favoring minerals like Sodium Chloride, metasilicic acid, boric acid and significantly large amounts of bromine making it one of the three mineral water sources with highest concentration of bromine. Apart from stress reduction and rejuvenation, mineralized hot bromine helps in detoxification, reduces joint and muscular pain and aids in treating a host of skin diseases.
11/09/20
CIFTIS focuses on wellness tourism to boost tourism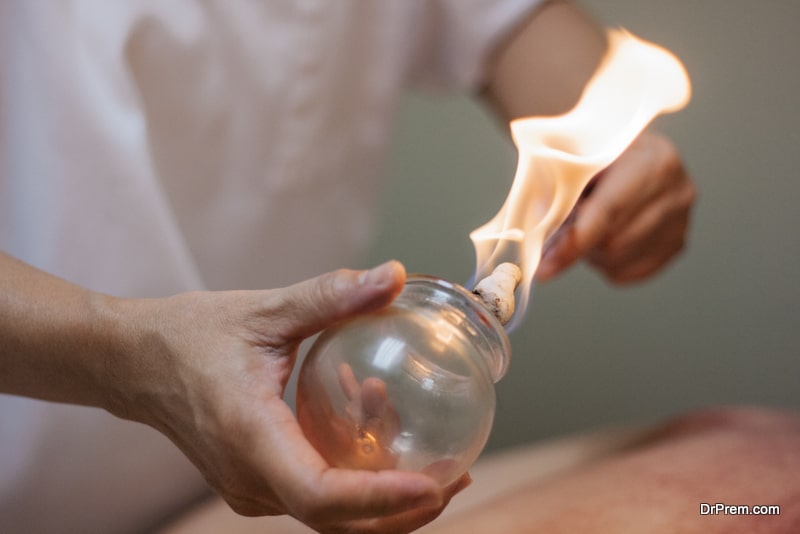 China International Fair for Trade in Services (CIFTIS), one of the global health tourism forums of the 2020 that started on September 8 2020 witnessed medical experts from China and abroad discuss about reviving tourism by mixing wellness and travel.  The forum hosted jointly by the Beijing Municipal Bureau of Culture and Tourism and the World Federation of Chinese Medicine Societies is aimed to share China's experience in Covid control and prevention and improve the benefits of global health tourism. According to an academician present in the meet, rapid development of health and wellness tourism has become the prime highlight of the global tourism industry with more than 100 countries rolling out health and wellness tourism products.
China's indigenous medicinal practice TCM holds a special global charm. It has played an important role in Covid-19 treatments by preventing the mild cases turn severe thereby shortening the duration of sickness and has high potential to contribute to the country's health and wellness tourism.
Kenya wakes up to the growing wellness demands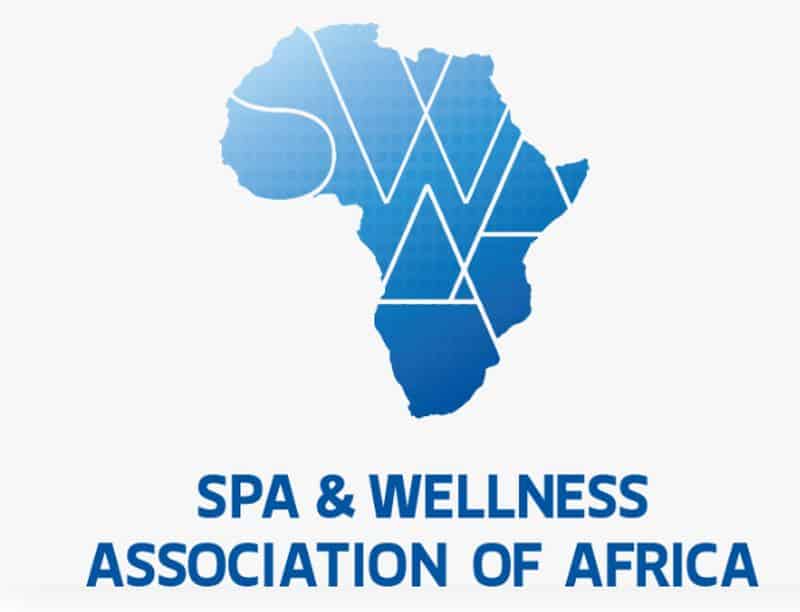 Image Source : swaafrica.org
According to Spa and Wellness Association of Africa (SWAA), Kenya Chapter, the fitness and wellness industry of Kenya touched Sh5 billion in 2019. Eurominitor survey reveals the growth of wellness tourism in Kenya at 9% in 2018 posting Sh2.5 billion sales mainly fuelled by the diaspora segment. Despite the growth, Kenya needs to focus on improved standards to cater the demands of discerning wellness tourists looking for indigenous therapies. The Executive Committee chairperson of SWAA feels, providing substandard services will be a big impediment to compete globally. More investments on skilled professionals and standardized services are attracting entrepreneurs. The industry needs to do a lot more to attract investors and reach the target.
Brazil's tropical islands ready to welcome tourists on providing proof of recovered from Covid-19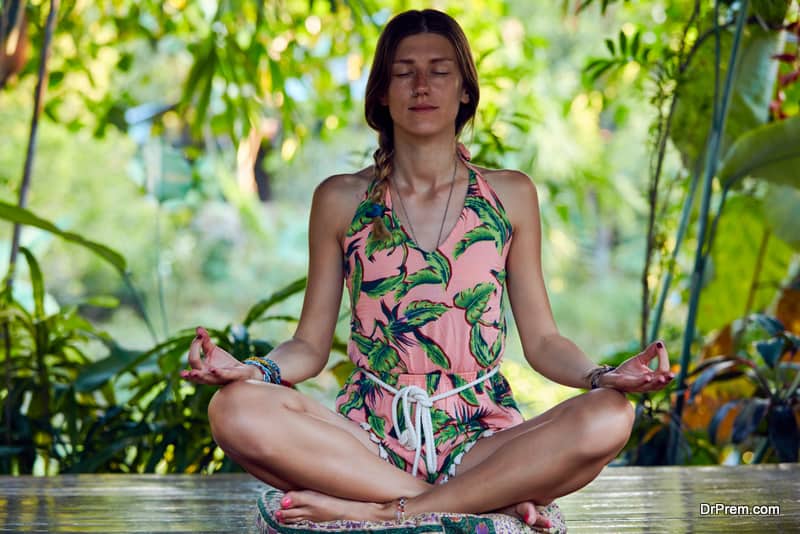 Brazil, one of the worst-hit countries by Covid-19 has taken a different strategy to open up for tourism. The archipelago of Fernando de Noronha, one of the stunning tourist spots and World Heritage UNESCO site is welcoming tourists but the catch is the tourists have to prove that they have recovered from Covid-19 infection. 21 islands and islets nestled 220 miles off the Brazil's northeastern coast draw a huge domestic and international tourist crowd every year.
Tourists have to produce a positive antibody test report taken within 90 days of arrival or a PCR test done within at least 20 days before travel.  In a sharp contrast to huge caseload of Brazil, the islands so far have appreciably checked the infection with strict enforcement measures. In a situation where recovery form Covid-19 does not guarantee permanent immunity, such a measure could be risky but local authorities feel this science-based approach could be the best way to initiate economic recovery.
10/09/20
EU steps up its grant to Euro 4.9 million for Sri Lankan tourism revival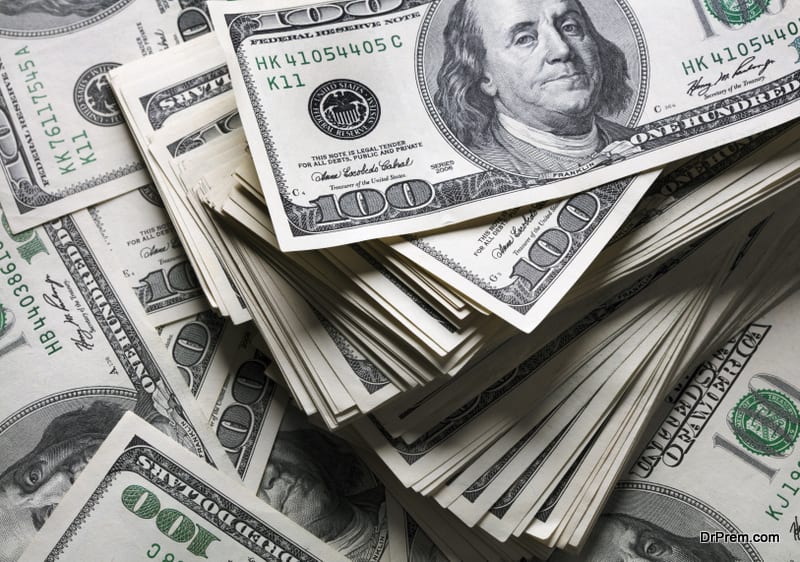 Sri Lankan tourism revival sees better hopes as the EU decides to increase the grant from 3.5 million to 4.9 million Euros after due consideration of proposals put forward by the stakeholders. The entire funding would be extended to 7 identified sectors and benefit 54 small and medium scale hotel businesses. The grant will be further used for social protection project and community-based tourism. It is to be noted Europe is the prime tourist source market for Sri Lanka; therefore it is expected that the country will go all out to enhance attractiveness of all niche tourism sectors especially wellness.
South Korea pulls Muslim tourists amid Covid-19 through Youtube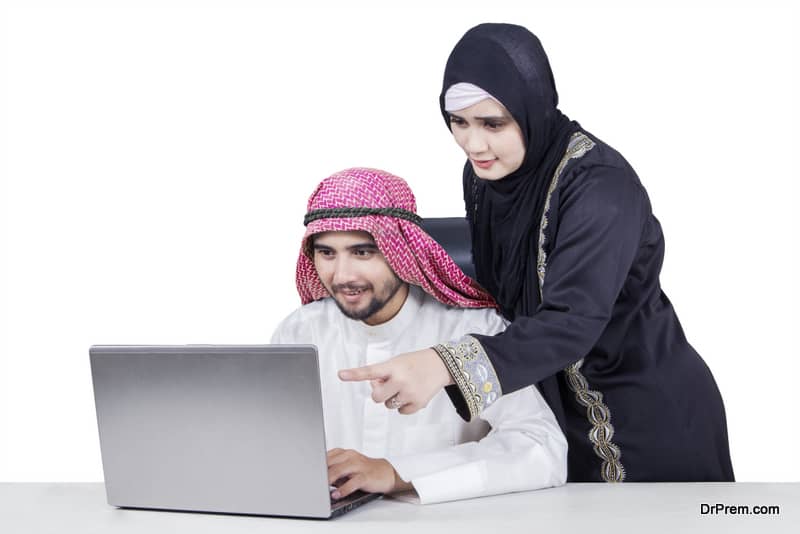 Travel restrictions could not hold back South Korea Tourism in attracting visitors. In a unique way, Korea Tourism Organization (KTO) plans YouTube streaming of Halal TV from September 14 to 16 to promote its tourism propositions to Muslim visitors. KTO's promotional streaming will have ten videos including Halal cooking shows by celebrity chefs. The aim is to add convenience to Muslim visitors to South Korea who often face inconveniences owing to lack of sufficient Halal restaurants.  Other categories of Muslim-friendliness introduced by KTO are: self-certified restaurants assuring Halal food by Muslim restaurant owners, Muslim-friendly where few Halal dishes are served, and pork-free where in the absence of Halal food, pork is not included.
KTO is focused to enhance Muslim-friendly travel attracting visitors in different niche sectors including medical tourism, wellness tourism, skiing and nightlife. KTO data says, nearly 5.3% of total tourists to South Korea in 2019 were from Islamic countries like Malaysia and Indonesia.
09/09/20
Bahamas gears up for Phase 3 recovery of tourism from October 15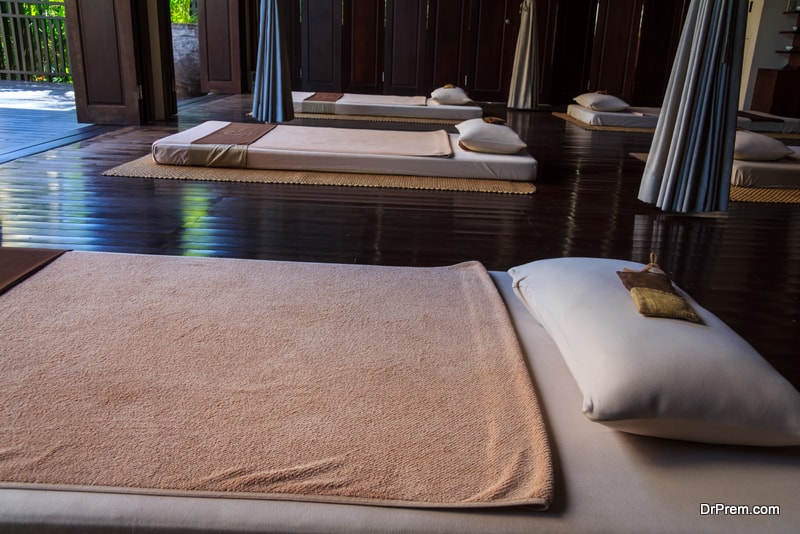 The Minister of Tourism in a national address announced the Phase 3 opening of tourism in the Islands of Bahamas adhering to the commitment of health and wellness of the travelers and residents. It will mark the reopening of beaches and major hotels on all islands. Guests need to abide by a 14-day Vacation-In-Place (VIP) where they will be allowed access to all amenities including hotel spas, gyms, bars, etc. This phase will also include reopening of excursions and tours from November 1.
The ministry of tourism has been working to direct airlift travelers from low-risk markets along with preparing for an extensive promotional campaign. New traveler entry requirements include an approved Bahamas health visa, proof of Corona-negative RT-PCR test done less than 5 days prior to travel and mandatory 14-day Vacation-In-Place in specified accommodations or on a private boat. Tourism in Bahamas has contributed to more than 60% of the country's GDP accounting 60% of overall employment.
08/09/20
Caribbean Travel Advisors to celebrate Caribbean Wellness Day on September 12 through virtual walk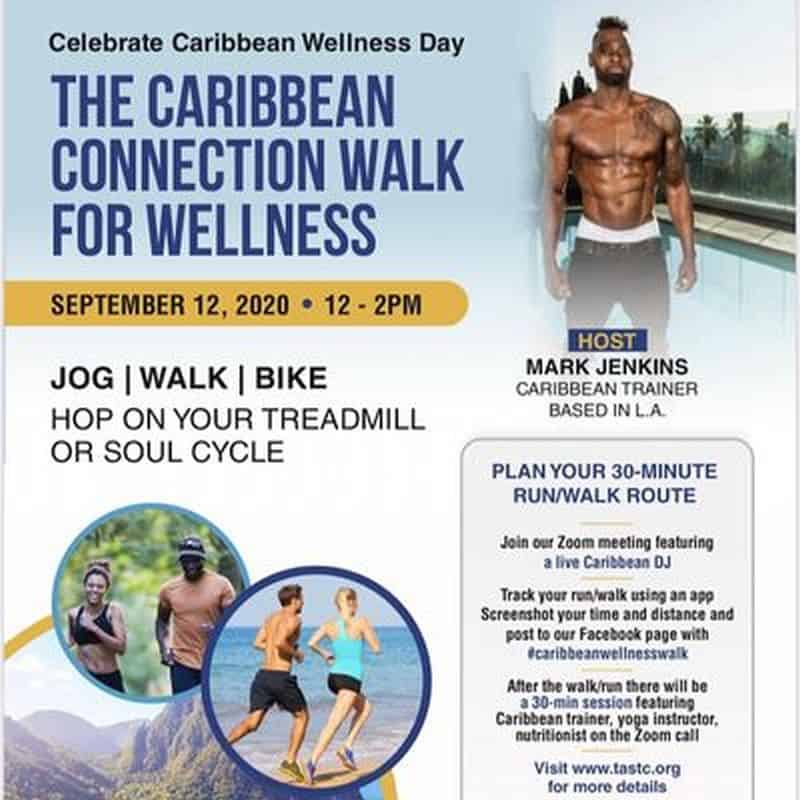 Image Source : cdn-az.allevents.in
Fitness enthusiasts and Travel Advisors would join virtually on September 12 to celebrate Caribbean Wellness Day. Over time, wellness has been integral with the Caribbean culture and destinations celebrate it for mass awareness. As travel resumes slowly but steadily, the Caribbean Connection Wellness Walk is aimed to reinforce its wellness culture amid the pandemic. The virtual walk will be organized by Travel Advisors Selling the Caribbean (TASC) declaring September 12 as the Caribbean Wellness Day. The event is organized to support Caribbean Wellness logging "miles and minutes". Renowned fitness personalities from Antigua and Barbuda, Dominica, Grenada, Montserrat, St Kitts and Nevis, Saint Lucia, St. Vincent and the Grenadines and Turks and Caicos will join the 30-min walk via ZOOM and post their activities in "miles and minutes" from a fitness app.
Wellness tourism in India gets a boost from 'Travel for Immunity'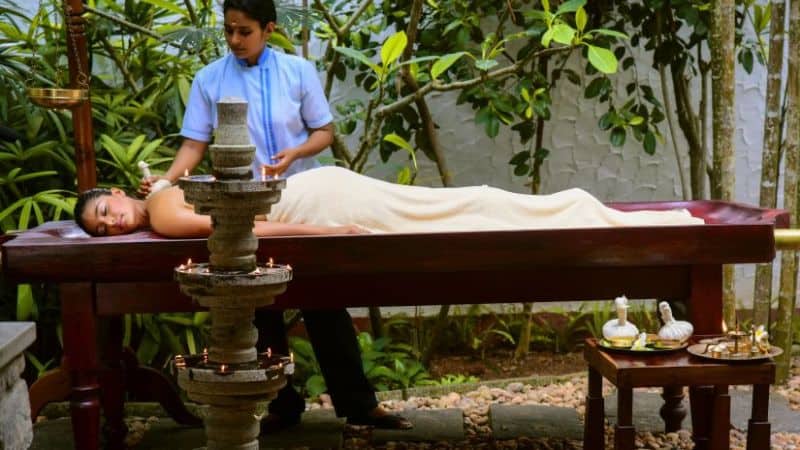 Image Source : niraamaya.com
The Covid-19 pandemic has created special immunity awareness. The result – people are taking up travel for immunity. Although traveling to far off destinations still remains a distant dream, India's wellness tourism is getting a boost with the growing urge to travel for immunity. 'Immunity retreats' is the in thing in wellness travel where travelers could enjoy a holiday along with boosting their immunity. Niraamaya Retreats in Kovalam (Kerala), Dharana at Shillim Pune, Indus Valley Ayurveda Retreat, etc. are some of the notable names offering 'Immunity Packages' curated with science-backed natural therapies that strengthen immunity balance through various mind-body practices.
07/09/20
Costa Rica banks on wellness tourism for economy revival
As stress and related health problems mount globally, Costa Rica aims to promote time honored wellness activities through organized wellness tourism to boost its economy. Wellness tourism in Costa Rica is well established with its imposing Arenal volcano, medicinal hot springs and abundant flora and fauna drawing global travelers.
La Fortuna, a small town in the northern part of Costa Rica is seeing growing wellness tourism activities as travel resumed after lifting travel restrictions. For years, it remains the prime attraction for the continued eruptions from the Arenal Volcano. The town plans to create more exciting natural activities to facilitate wellness requirements of travelers.
The tourism reactivation is in progress amid strict health safety protocols adhering to sanitization, and physical distancing norms in accommodations and tourist spots. Costa Rica has opened its borders from August 1 allowing five weekly flights from Europe and Canada. From September 1, it has opened for six weekly flights from only nine states of the US. Tourism supports 500,000 lives in Costa Rica and is the mainstay of the country's economy.
04/09/2020
Thailand's Bumrungrad International Hospital eyes wellness tourism
In a new strategy, Bumrungrad International Hospital has tied up with the real estate developers to create luxury wellness facilities to meet the growing wellness needs of tourists.  33 out of 66 villas planned for wellness centers will be developed first in Bang Kachao of Samut Parakan, known as the "green lung" among the locals and Bangkok residents.
According to the chief executive of the hospital, wellness tourism in Thailand is growing in popularity and the government has clear intentions to promote it post-pandemic. Changing the track of usual hospital business, the hospital towards offering combined healthcare and wellness services to overseas customers. The project launch is scheduled this month.
Greece aims to strengthen tourism bond with Serbia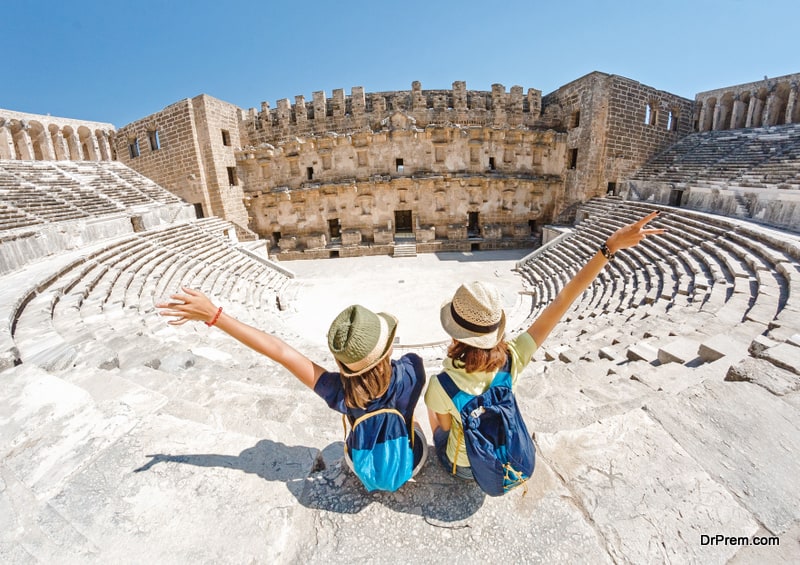 Greece signed an agreement with Serbia on September 4th where both countries agreed to extend their cooperation in tourism. From Greece's perspective, it could be a big boost to the country's wellness, spa, agro, wine, culinary, cultural and religious tourism. Over 1 million Serbian tourists spent some 356 million Euros in Greece in 2019.  The number of Serbian tourists in Greece is on the rise for the last two years.
The agreement highlights are:
Extended cooperation to increase tourist flow between the two countries.
Organize familiarization and press trips for travel agents and journalists and work together to build special niche markets.
The Greek National Tourism Organization's participation in tourism fairs and promotional events in Serbia. Reciprocal participation by the National Tourism Organization of Serbia in similar events in Greece.
Facilitating investments and tourism business partnerships between two countries
03/09/20
Thailand's 'Care, clean and clear' themed tourism to ensure tourist safety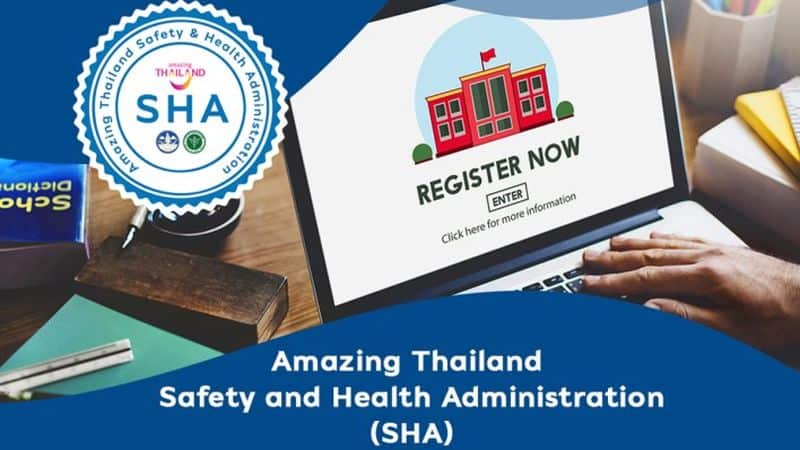 Image Source : tatnews.org
The 3C principle of Thailand tourism of 'Care, clean and clear' is set to boost travelers' sentiment as it ensures their health safety. Care refers to the standardized care in hospitals and other facilities, clean refers to the best cleanliness practices in all clinical and non-clinical premises like hotels, restaurants, eateries and public toilets. Clear refers to healthy air with proper ventilation in buildings and places. Apart from this, the Tourism Authority of Thailand (TAT) has also launched a hygienic certification known as the Amazing Thailand Safety & Health Administration (SHA) for all hotels, restaurants, business centers, spa facilities, salons, recreation venues, sports facilities, shops, theaters and places of likely tourist visits.
Dominican Republic tourism plans to offer medical insurance to tourists
The Responsible Tourism Recovery Plan launched by Dominican Republic to mitigate the Covid-19 impact is set to implement all initiatives by September 15, 2020. The plan with proposed investment of $28 million towards promotion and financing includes several relaxations in fiscal policies and measures to help business to bounce back. As a part of this plan, the Dominican government will provide health insurance to tourists getting infected by Covid-19. The most impactful measures to be implemented on 15th September are:
No mandatory test for travelers before or after arrival. Rather, random tests will be done.
Offering a temporary free travel assistance plan to visitors putting up in a hotel including Covid-19 tests and coverage for emergency and long-term stay till December 2020.
Improved certifying protocols for better international practices which is already in place.
31/08/20
Traditional healing to boost health tourism in Northeast India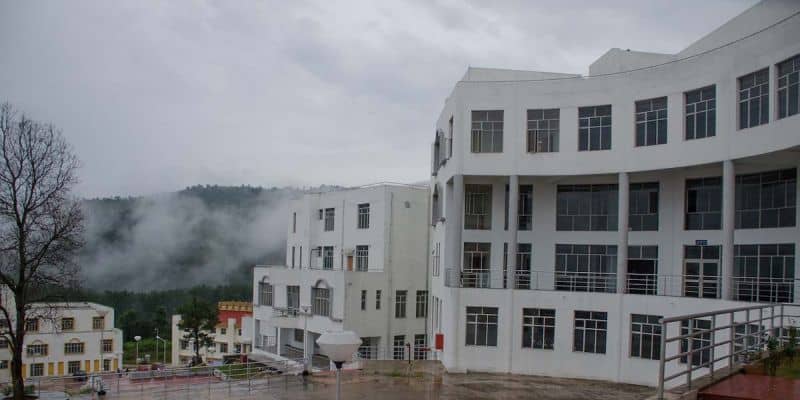 Image Source : nenow.in
On 14th of August, Meghalaya, the northeastern state of India got its first ever AYUSH hospital in Ri Bhoi district reports Northeasttoday. This signals the government's effort to boost time-honored healing practices which would further boost health and wellness tourism in India. Known as the 'abode of clouds' Meghalaya has been considered as a potential wellness destination for its 'herb tourism'. In 2019, the state received more than 17 lakh domestic and wellness tourists. With wellness set to get more preference in post-Covid era, Meghalaya could get into the wellness spotlight in no time. Although the traditional healing practices of Garo and Khashi practitioners do not have any formal recognition, but its efficacy has been recognized through generations. Proposals to open more AYUSH centers in this state are in the pipeline that will benefit locals as well as travelers seeking wellness and alternative treatments.
29/08/20
Antigua and Barbuda set to revamp wellness tourism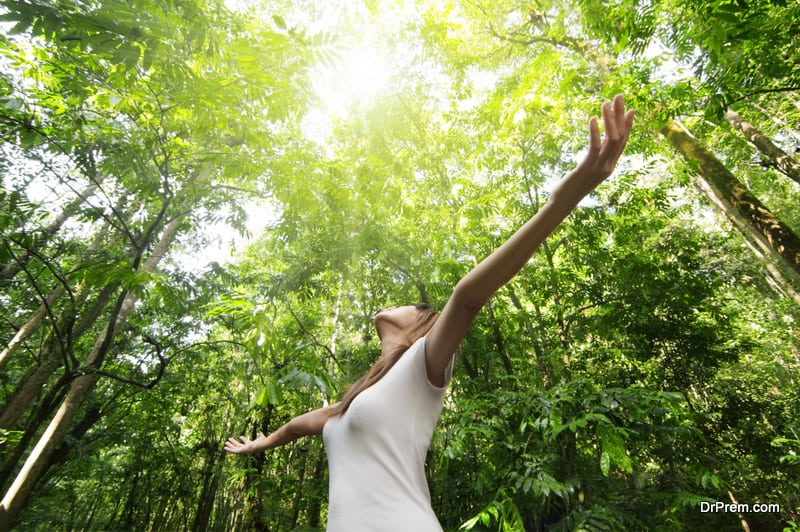 Themed "Health is the new wealth", Antigua and Barbuda is set to come up with new wellness products banking on the growing wellness travel as reported by Antiguanewsroom.  In a webinar aimed to boost Caribbean tourism, several new proposals were considered to offer holistic wellness experiences. With relatively low Coronavirus infection rates, Caribbean is at a better position to boost travelers' confidence.
The proposals considered developing more hiking trails through picturesque spots that would further help in showcasing the destination's natural resources and its curative properties. Launching 'Forest Therapy' as a premium wellness product in the rainforests found importance in the discussion. Establishing a local yoga training institute is also considered to create more trained practitioners for personalized yoga and meditation programs. Garden Tours offered by many wellness resorts of the region is a big hit where the travelers are exposed to authentic experience about the medicinal properties of local flora. "Sailing Vacations" is another popular offering in the region. Antigua and Barbuda is in a great position to offer extreme adventure tourism in the offshore islands. As travelers look for faraway places to avoid crowd, spots like Barbuda's remote Frigate Bird Sanctuary will be preferred more. Capable of offering unique wellness experiences, Antigua and Barbuda is likely to dominate Caribbean wellness tourism this year and beyond.
27/08/20
Survey suggests 65% of Mexican travelers to prefer travel within the country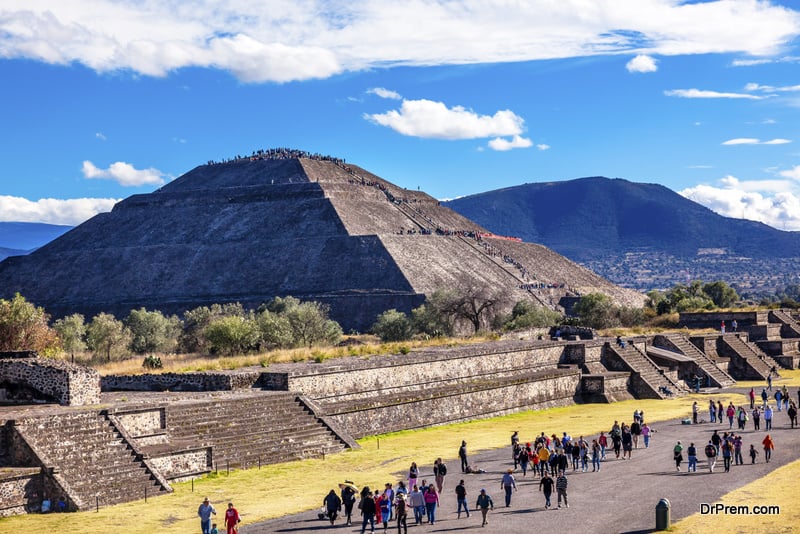 Latest survey by Despegr suggests post-pandemic travel by Mexican travelers is likely to be within the country. Tourism is a key pillar of Mexico's economy, and the travelers' behavior will have a lot to contribute. Projected travel trends of Mexican tourists given below may somewhat reflect that of global travelers.
65% of Mexicans will take their first post-pandemic trips in domestic locations with their families from August to November this year.
The trend is to take long drives rather than flights. A significant portion of Mexican travelers are interested in long duration road trips to Pyramids of Teotihuacan and other notable sites.
Pueblos Magicos will be among top tourist-pullers for its proximity to major cities.
Destinations offering more outdoor activities will see more travelers who will also prefer less crowding.
Beach vacations will predominate as Mexicans seek more open spaces for relaxation.
Most sought-after places observed recently are Cancun, Riviera Maya, Puerto Vallarta, Mazatlan, Acapulco and Ixtapa Zihuatanejo.
25/08/20
Algarve, Portugal bookings jump 13% as UK opens air corridor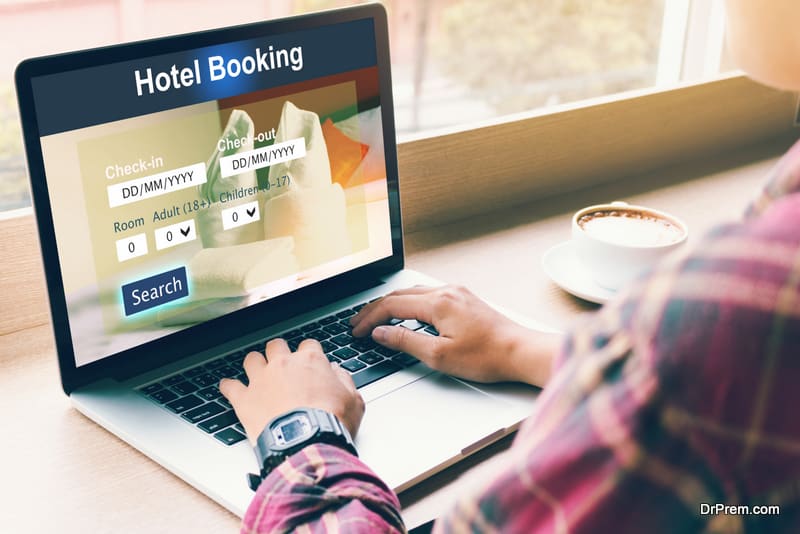 Sun shines bright on Algarve wellness tourism. As UK opens air corridor to Portugal from 19th August, this shiny spot saw a 13% jump in September bookings from the UK market, according to a leader of the Portuguese Hotel Association. The bookings shot from 50%-63% in just 3 days. The Hotel Association leader hopes this positive travel sentiment will affect other markets like Ireland, the second biggest market of Algarve in the lean season. Hotel prices in Algarve to remain lower this year than the previous year's owing to low occupancy.
Updated info about Asian countries reopening for tourism
Asian countries have imposed strict travel bans since early onset of the pandemic and are taking cautious approach in reopening. A few updates
Cambodia: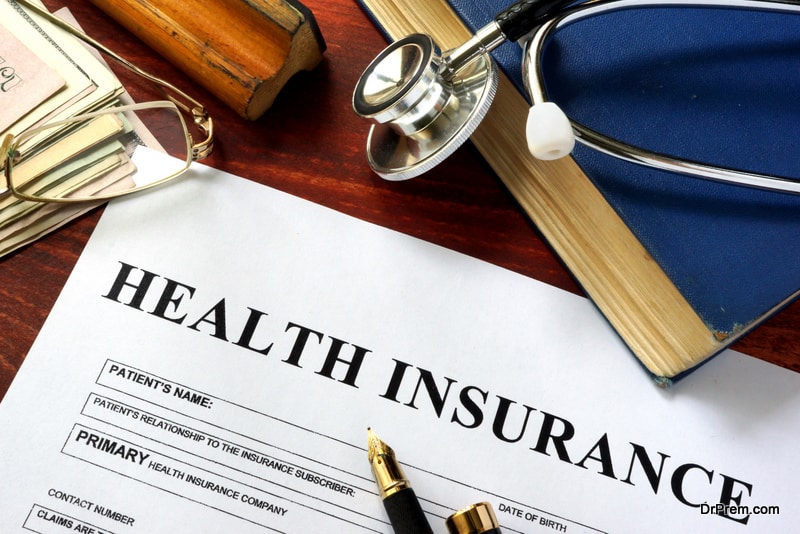 Cambodia has lifted travel bans from 20th May. It is still difficult to enter the country as e-visa and visa-on-arrival services remain suspended. Travelers need to deposit $2000 as coverage for potential Covid-19 treatment and also produce Corona negative certificate issued 72 hours before travel. They will also have to take Health insurance, undergo Covid test on arrival and follow mandatory 14-day quarantine.
China:
China is scheduled to open borders from 10th August allowing selected entry of Europeans for essential travel. Select business travel from South Korea and Singapore is allowed in few cities of China.
Bali, Indonesia:
Sadly, Bali, one of the most sought-after wellness tourism destinations may not open for international travel before late 2020. Few days back, a government announcement said it will be opening for international tourism from 1st September.
Japan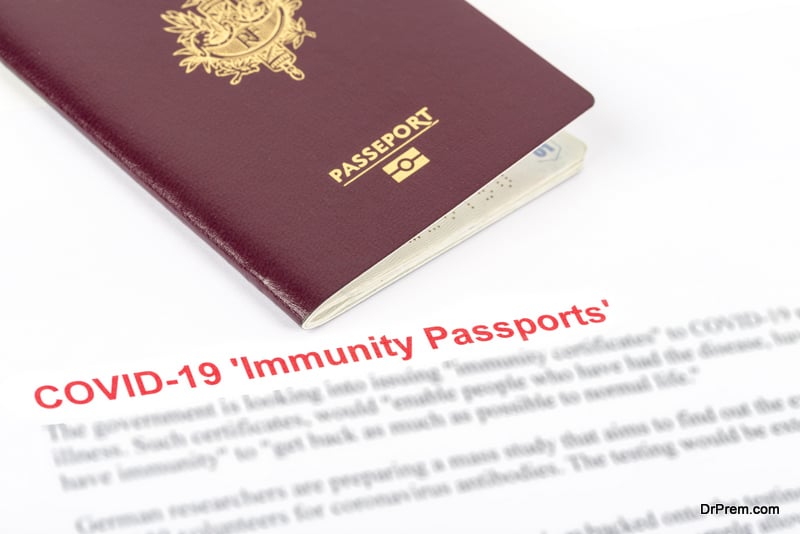 Since the closure of international travel from March, Japan is in the process of phase-wise opening of tourism. International travelers likely to be allowed in the initial phase would be from Thailand, Singapore, Vietnam, China and Malaysia. Business and essential travel would be allowed first followed by students and tourists. Travelers need to follow mandatory 14 days quarantine but those with Covid-negative RT-PCR tests issued 72 hours before flying can bypass the quarantine.
Malaysia
Malaysia has been taking exceptional measures in opening tourism though border restrictions are to last till 31st August. Since 1st July, it has allowed medical tourists from selected green zones to enter the country and those traveling for business purpose. Countries in the green zones are Brunei, Australia, New Zealand, Japan, Singapore and South Korea.
Maldives
From July 15th, Maldives has opened its borders and resumed international flights without any strict entry requirements. No testing on arrival is done or quarantine imposed on travelers.
Nepal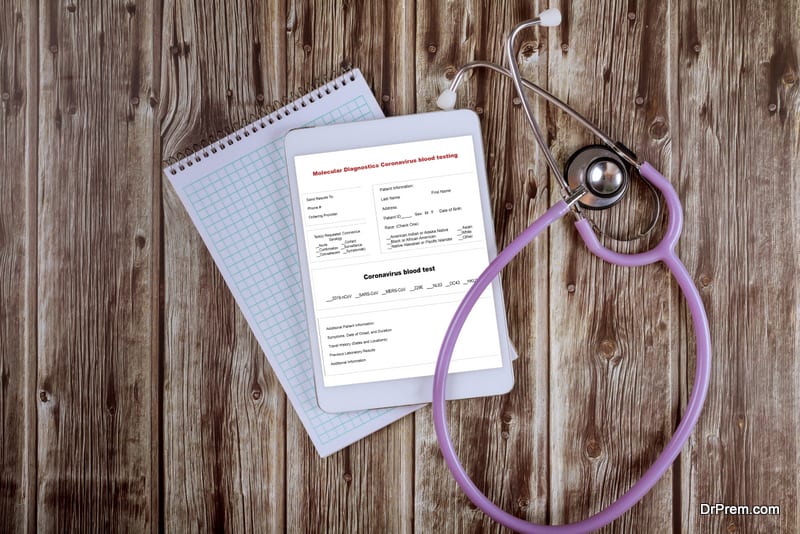 From the 1st of September, Nepal plans to reopen for international tourism. The move is to make the best of the autumn start from Sep-November that draws 1/3rd of overseas travelers. Travelers need to carry a Covid-free certificate but authorities are yet to confirm the time limit of certificate issue on when RT-PCR has been performed.
Sri Lanka
Sri Lanka has delayed its reopening to foreign travelers indefinitely after announcing to open from 1st August. The move came after a cluster of 600 coronavirus infection in a drug rehabilitation center in Polonnaruwa district.
Singapore
As of now, the country has resumed business and official travel with Malaysia, the neighboring country.
Thailand
Thailand has opened for medical tourism and other essential travel from 1st July with specific safety protocols in place.
21/08/20
Thailand reopens for international travel: things to know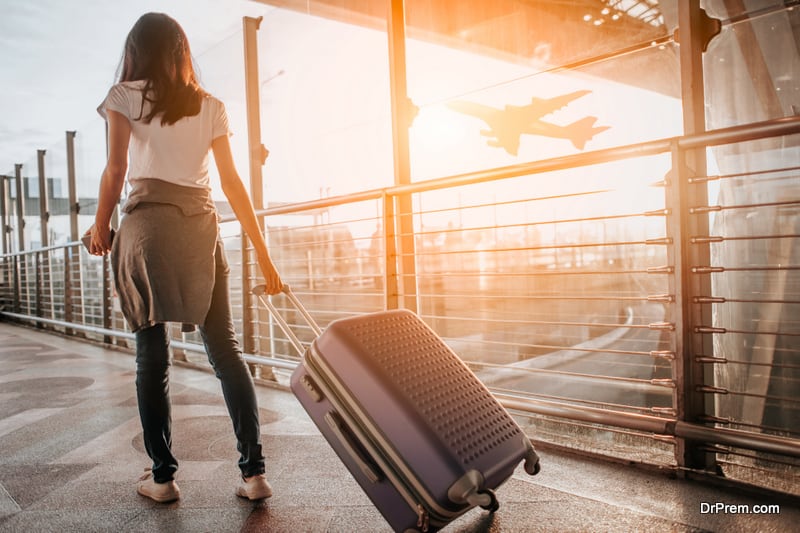 After cautious reopening allowing selected medical travelers, Thailand is on the way to reopening borders for other travelers with extreme precautions.  The country has released a three-phase plan to allow more international travel balancing tourism and other associated economic activities.
Phase one is slotted for long and short term travelers like skilled expats, investors, business persons and those having Thai family members.
Phase two is slotted for medical tourism.
Phase three for general tourism.
Thailand has also resumed international flights for foreigners and travelers allowing direct entry into the country.
The government plans to allow 4 categories of foreigners who will have to take mandatory 14-day quarantine. The foreigners include:
Participants of Thailand trade fair.
Foreign movie crews planning to shoot in Thailand.
Workers from Cambodia, Laos and Myanmar working in various construction
Medical and wellness travelers.
20/08/20
Phuket plans to launch "Safe and Sealed" tourism for limited international travelers from 1st October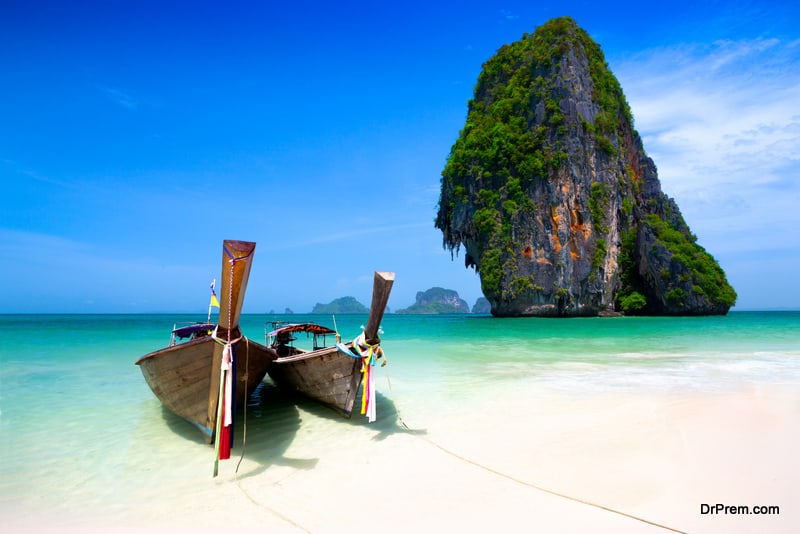 The Sports and Tourism Ministry of Thailand will hold a high level meeting on 27th August with ministries of Public Health, Interior, Foreign and Transport to revive tourism allowing travelers from low-risk international destinations. In a proposal, 1or 2 kilometers surrounding the beach would be reserved near state quarantine locations where tourists can leave their accommodation and enjoy beach while in the mandatory 2 week quarantine. Phuket has been popular for wellness tourism receiving massive tourist crowd every year before this pandemic put everything to halt. The proposal, once agreed upon will be presented to the Center for Covid-19 Situation Administration (CCSA) for final approval. CCSA members also surveyed Phuket's readiness in tourism reopening. The Sports and Tourism Ministry will also work with TAT to survey the views of locals.
Bali may open for international travel from September amid few hurdles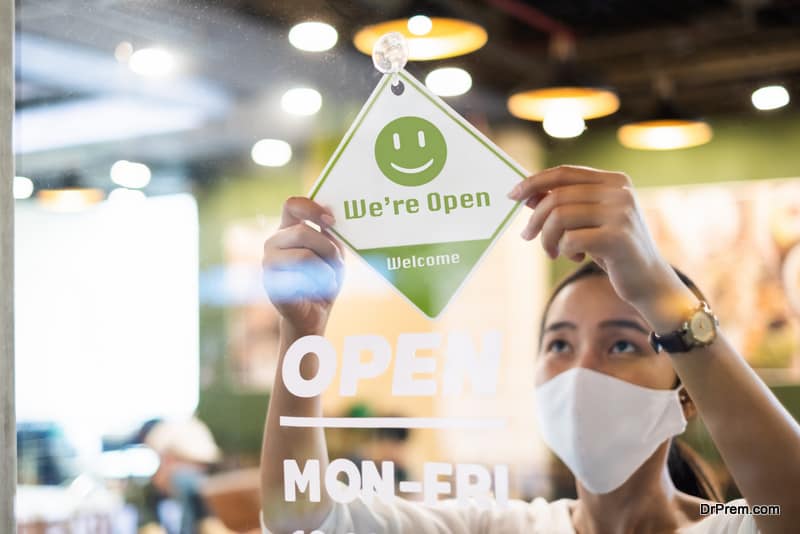 11th September is an auspicious day for Bali. Authorities are keeping their fingers crossed to reopen Bali to international tourists on that specific date. Hotels and beach resorts shut down for months are desperately looking for a reopen expecting reasonable tourist footfalls in its popular beaches, temples and rice fields.
Tourism in Bali has been totally devastated by the pandemic worse than the 1st and 2nd Bali bombings and Mount Agung eruptions combined.  With 11th of September just a few weeks away, authorities apprehend a few hurdles. Not many international travelers will be willing to take 14 days of quarantine for a short vacation. Nationals residing in Australia, Bali's biggest tourism market are not allowed to leave the country except on urgent causes and that does not include travel. Indonesia's Covid 19 management strategies are seen with skepticism by the international market. Low testing, underreporting and high infection rate may be the dampeners of Bali tourism.
14/08/20
Fresh virus outbreaks put brakes on health and wellness tourism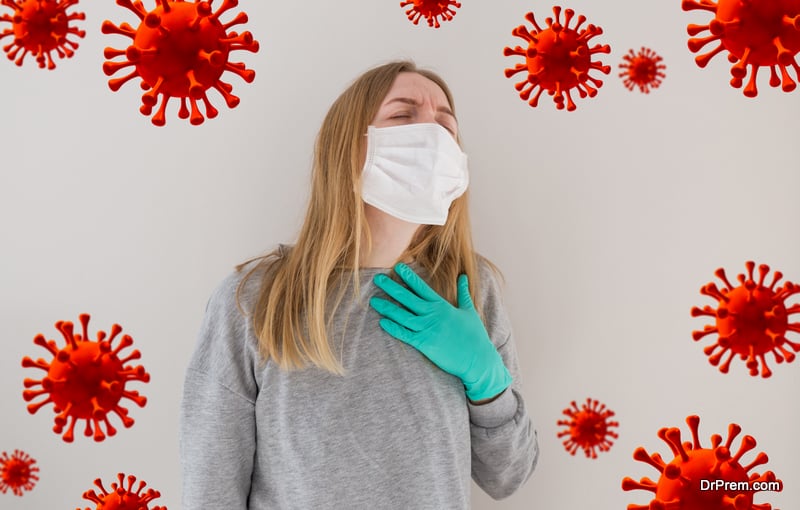 Daily fresh outbreaks have decelerated health and wellness tourism in several destinations that have eased border restrictions. Vietnam after going infection less for months is battling with fresh cases and so is Cambodia. Indonesia, although has managed to keep the corona infection low is still apprehensive of opening international tourism. Japan, Australia and Hong Kong after an appreciable curb in infection count are battling a fresh resurgence. South Korea is also facing a somewhat similar situation. The sudden resurgences highly indicate the unpredictable character of Coronavirus posing a continuous threat to the severely-battered tourism industry. With many companies totally out of the business resulting in massive job loss, the full –throttle growth of this industry in the last quarter of 2020 seems to be bleak. The only green shoot is the high chance of domestic tourism revival which is already showing positive signs. But travelling by flight will take time to pick up as domestic travelers will be happy to visit drive-in destinations for health and wellness tourism.
11/08/20
Ayurveda and wellness tourism in India to see higher needs experts say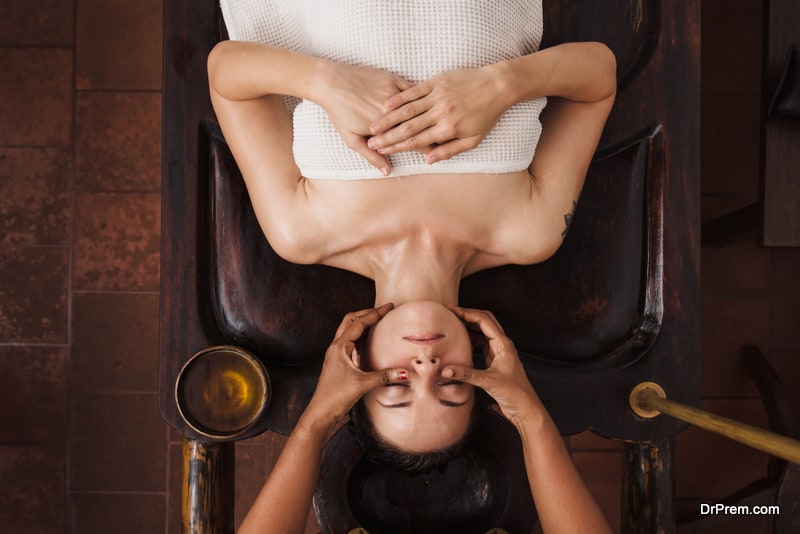 Ms Wagner, the recognized expert in Ayurveda tourism marketing who has referred many Germans to Kerala for Ayurvedic treatments feels the next travel season would be great for Ayurveda and wellness tourism and India needs to think on this seriously.  Attending the ATTOI (Association of Tourist Trade Organizations India) Webinar from Germany, she informs about pouring tourism enquiries in Kerala noted for Ayurvedic and traditional therapies.
While Sri Lanka has stepped up its efforts in marketing Ayurveda tourism, Ms Wagner fears India may lose its share to its competitors if travel restrictions are to continue for some more time. Professionals and state specialists also say Kerala is likely to benefit most from the post-pandemic travel as the demand for wellness tourism and restorative therapies is heating up. It is up to the state authorities to take a call sooner or later.
10/08/20
Thailand counts on medical marijuana to boost tourism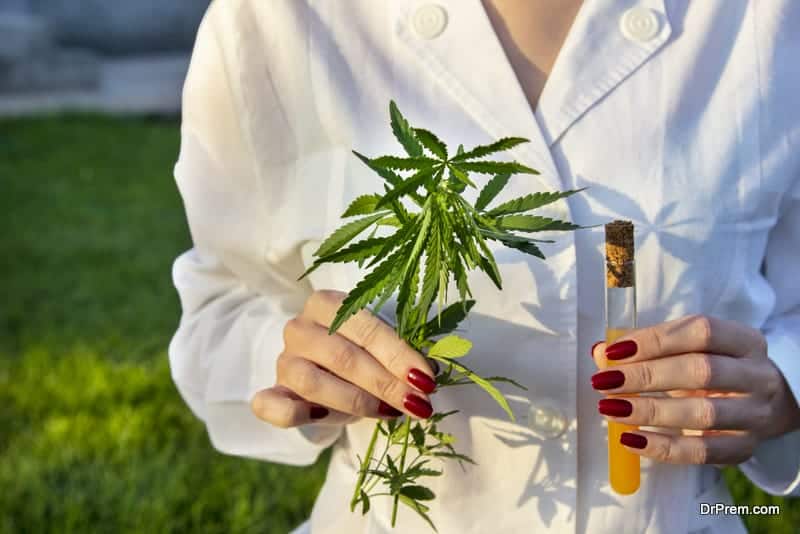 Thailand has revised regulations permitting cultivation and export of medical marijuana through selected private medical operators to lift the country's slipping economy. The operators would comprise of selected traditional medicine practitioners and farmers. Thailand's GDP is projected to fall by 7-9% contributed by the catastrophic decline in tourism and exports.
The latest revision will ease restrictions imposed in 2018 when Thailand was the first in South East Asia to legalize medicinal usage of marijuana.  Now, more licensed medical practitioners will be allowed to produce and export medical marijuana.  Thailand being a renowned health and wellness tourism destination,  improved access to medical marijuana will further enhance destination attractiveness and draw more foreign travelers, says the DG of Thai Traditional and Alternative Medicine.
Nevis readies to open for international tourism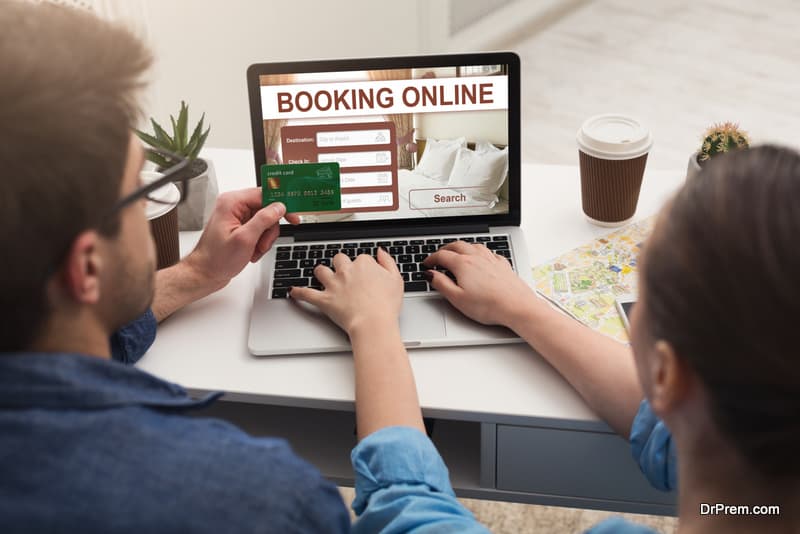 With most of the top tourism islands of the Caribbean opening for tourism, Nevis starts its preparation for reopening. The Health and Tourism Ministries and Tourism Authority recently conducted mandatory safety protocol training sessions of tour operators, tourism sites, hotels and accommodations, taxi operators, tour providers, vendors, beach operators and other concerned associates. Those successfully completing the training were awarded the St. Kitts and Nevis Approved Seal to validate their operations.
The Nevis Tourism Authority feels that this mandatory training before reopening sends a clear message to the tourists showing care and concern for them. This would help in boosting travelers' confidence to enjoy their experiences in Nevis with zero apprehension of contacting Covid-19. However, the timeline for reopening is yet to be fixed.
03/08/20
Cebu opens to welcome tourists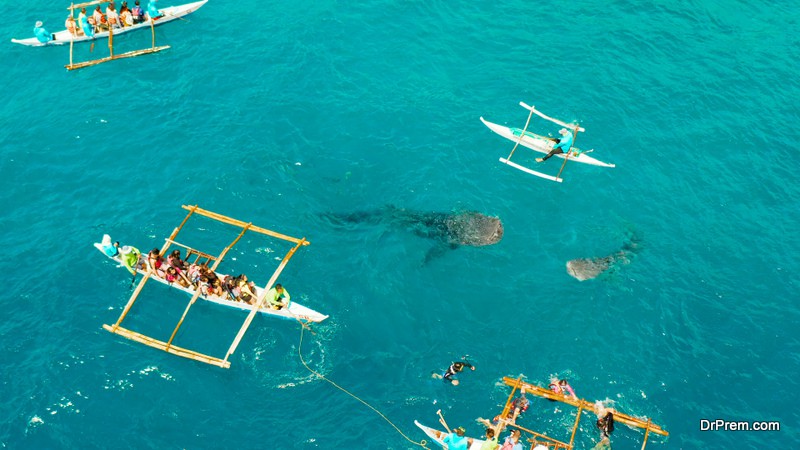 After 4 long months of closure, Cebu of Philippines has got back to its prime tourism activities from Friday 31st July. However, the province is still under the modified quarantine regime by the IATF (Inter Agency Task Force). Tourists are being allowed for "shark watching" in Oslob, considered the most popular of all tourism activities in the pre-pandemic era. To maintain social distancing and other health safety protocols, the boats are allowed to run with 50% capacity. The Governor of Cebu emphasized rebranding of Cebu as a prime health and wellness destination highlighting further promotion of more health and wellness products. The hotels and businesses are yet to get the clearance approval from the local authority. They will have to wait till Bohol, another famous tourism spot, resumes tourism.
Read more updates from March to July 2020 here  – https://drprem.com/wellness/wellness-and-covid-crisis-news-updates-and-trends-from-march-2020-to-jul-2020/