Few things to keep in mind while planning your trip to Maldives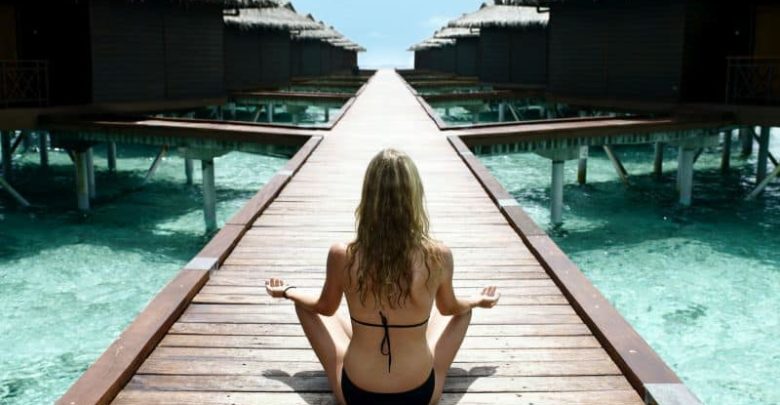 Maldives has always been a dream holiday destination for many people. As you look at the stunning photos of beautiful tranquil turquoise waters, bright sun, underwater sea life and spectacular white sandy beaches that stretch for miles at end, then you long for a break from the monotony of the daily grind and take off for these beautiful islands. While you're planning your Maldives holiday, here are a few tips to help you enjoy a smooth vacation:
Visit in the off season
Off season air fares are much cheaper and you can save a lot of money on the tickets, and enjoy your holiday destination at a time when it is less crowded. 
Stay in a guesthouse
There are exorbitant resorts and some of us can afford them, most can't and some don't even want a resort holiday. But you do have some reasonable lodging options in the Maldives – guesthouses (you can get great discounts in the resorts too, in the off season, if resorts are your thing).
All guesthouses offer ensuite bathrooms, with a balcony and living area. The island guesthouses can be quite solitary, but there you will have the whole beach to yourselves.  You can hire a 'dhoni' and take a tour of the islands. You can also go for snorkeling and fishing in remote and deserted islands (not all Maldives islands are inhabited), and you might even catch a glimpse of a few dolphins there.
Experience the local culture
By staying in hideaway guesthouses, you can experience Maldivian culture first-hand. 
Have some tea
Have some tea in simple cafes with the locals.  Along with tea, you can also try sweets and other delicacies.
Attend local festivals and functions
You might get an opportunity to be part of the local community's festival or functions, and that would help you in getting a close look at the ways of the Maldivian people.
Communicate
As you're spending your holiday among the people, it would be a good idea to ask questions about their heritage, rather than just clicking photos. Every island has its own story to tell, so why not learn about them. You might also find out more about some unique things, such as tours of places and palaces, which are off the beaten track.
Know the difference between local islands and resort islands
If you're looking forward to some serious sun bathing, know that you cannot do that in the local islands, as it is forbidden by law. Nor can you have any alcohol on local islands. These things are allowed only in the resort islands. But there are some guesthouses with private beaches which allow bikinis and you can swim in these private beaches. So find out if your guesthouse has a private beach when you're Maldives trip planning.
Some interesting facts about the Maldives
The population is 100% Islamic
As a tourist, this would impact you if you happen to plan a Maldives holiday during the holy month of Ramadan. During this month, most of the people would be fasting and many services and shops, even on the resort islands would be closed at certain times of the day for prayer. So plan your trip before or after Ramadan.
No PDA and bathing suits, pork and alcohol
You can't indulge in PDA, wear bathing suits, bring pork and alcohol into the country, nor can you eat pork or drink alcohol in Maldives. Resort island rules are less stringent and you can wear and eat/drink what you want, but in case you're visiting a local island, you have to follow all the rules. 
You can have a wonderful holiday amidst the stunning natural beauty of the Maldives, but do some thorough research before you visit. You might get some good deals and save a lot of money.