Romantic destinations to visit with loved one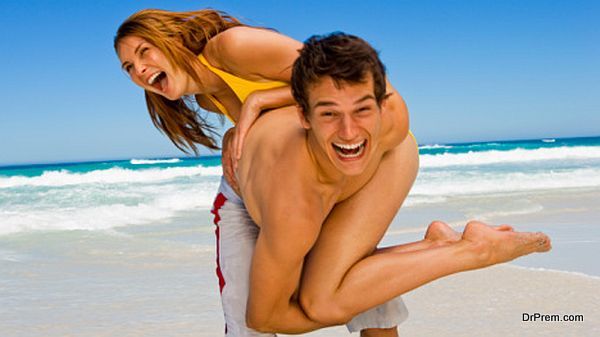 What better way to have your trip than with your loved one visiting the sexiest travel spots around the world? Visit the places you have only seen in your dreams whether it is a white sand beach or a nightlife hotspot city. Check them out and may be include one of those in your next trip itinerary – you will get all the relax time you want and need and at the same time all the romantic mood or passion.
Ischia beach
Want a romantic holiday on an island in Italy? Not a problem – Ischia is the perfect place for you. Just about 20 miles from Naples, Ischia is a beautiful island with resorts offering all you can ever wish from your vacation. You can enjoy quality spa treatments and lie peacefully in the natural warm springs or you can also rent a boat for your stay and set sail the sea. Romantic day on a boat over the waves is one of the best options for your stay in Ischia.
Mykonos beach
What about Mykonos, this is the place in the Mediterranean to be for a whole lot of partying and some quality passion time. Paradise beach is one of the best hotspots in the city where the party almost never sleeps. If you get tired of the sand, go and have a blast in any of the many nightclubs and "try to make it to your hotel room for breakfast".
Rio
Want to party with one of the most gorgeous people in the world – then go to Rio, especially during the Carnival. Your whole trip will be filled with partying, dancing and exotic beaches with beautiful people. Let loose and dance, there is free flowing beer all around (at the Carnival). Apart from all the partying and beaches, you can always decide to do some sightseeing – after all the landscape is breathtaking and the energy is vibrant. There is nothing else to say except – Welcome to Paradise.
Museum of Eroticism
A bit of a cliché, Paris is still the City of Love. But it can also offer you a bit more like the Museum of Eroticism and its own Pigalle Place with all those strip clubs, sexy shops and cabarets. You can really spice things up there. Try and hit the nightclubs, they are a great place for meeting new people if single but also a great place to let loose with someone you love. For the romantics – grab a padlock and a sharpie and declare your love at Pont des Arts – write your names attach it to the bridge and throw away the key – love will never die.
Oahu, Hawaii
Nothing is finished without our good, old Hawaii. This time Oahu is the place to be. This is one of the most popular Hawaiian islands and an exotic locale. If you are up for sleepless party nights, then this is your place. Life is going on the fast lane in Oahu with many daytime activities though nights are extremely entertaining for most. Head over to the beach, make a bonfire and count the stars, lying on the sandy beaches with your ONE.