Guide to romantic destinations to visit with your loved one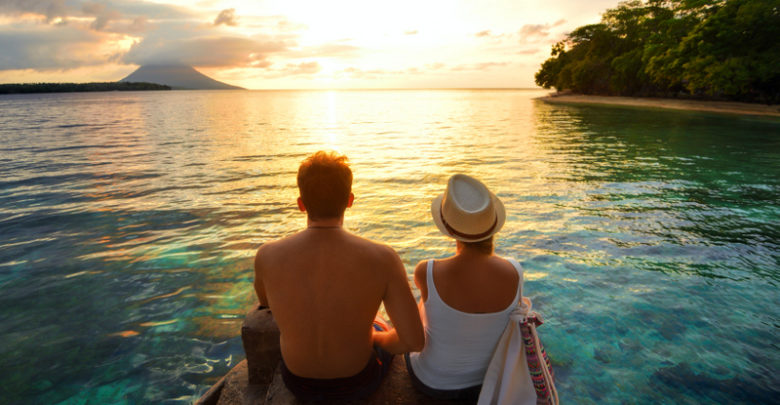 What could be a better way to have your trip than with your loved one visiting the sexiest travel spots around the world? The guide helps you with the most romantic honeymoon destinations including some overhyped ones so that you can make a wise judgment.
You get to visit the places you have only seen in your dreams whether it is a white sand beach or a nightlife hotspot city. Drawing a heady cocktail from a single glass, the lovers watch the sun setting slowly down beyond the horizon in a red and violet riot against the ocean backdrop picturing a romantic trip. Whether you look for yachting on high seas, hiking along rugged terrain or underwater snorkeling there is no dearth of romantic spots. Romantic destinations have that zing, which creates a lasting impression and rekindle your love life. Let us have a look at some great romantic destinations in different parts of the world.
Ischia beach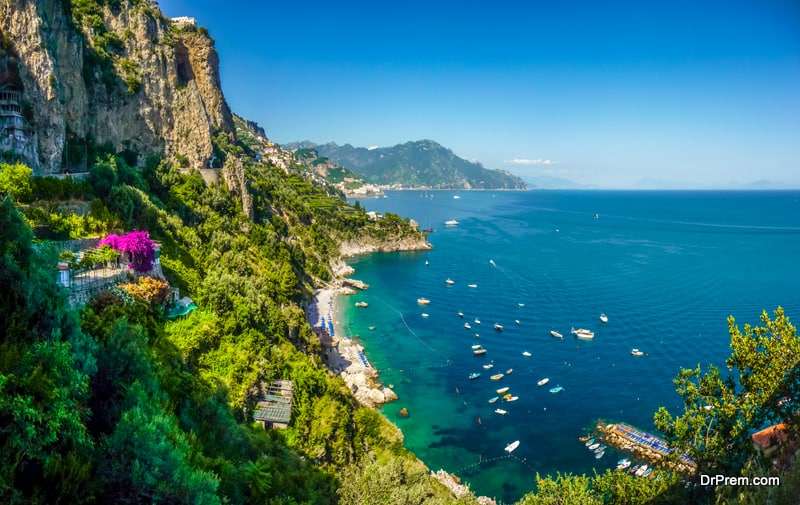 Want a romantic holiday on an island in Italy? Not a problem – Ischia is the perfect place for you. Just about 20 miles from Naples, Ischia is a beautiful island with resorts offering all you can ever wish from your vacation. You can enjoy quality spa treatments and lie peacefully in the natural warm springs or you can also rent a boat for your stay and set sail the sea. Romantic day on a boat over the waves is one of the best options for your stay in Ischia.
Mykonos beach
What about Mykonos, this is the place in the Mediterranean to be for a whole lot of partying and some quality passion time. Paradise beach is one of the best hotspots in the city where the party almost never sleeps. If you get tired of the sand, go and have a blast in any of the many nightclubs and "try to make it to your hotel room for breakfast".
Slopes of Aspen in Colorado, USA:
This place is a lover's delight and a great skiing locale. The landscape is dramatic, and the terrain ideal for adventurous treks. Cottages are cozy, and at the end of a busy and yet a romantic day you find a pulsating nightlife awaiting you. The mountains are gorgeous, and the air that you breathe in is rejuvenating and acts as a magic potion adding fuel to the flame of your romantic passion. Maroon Bells which is at a distance of around 35 kilometers down south of Aspen holds a beautiful lake and rolling alpine pastures. There is a ranch located reflecting romantic western vibes called T Lazy 7 Ranch with guides for horse rides and nature camps. You may huddle up within the peaceful confines of your cozy cottage, opt for a dreamy sleigh ride or cuddle up together in a horse drawn carriage down the amazing terrain. You may well choose to spend romantic evenings in countless western style pubs scattered all over the place just staring at each other's eyes draining the warmth.
Rio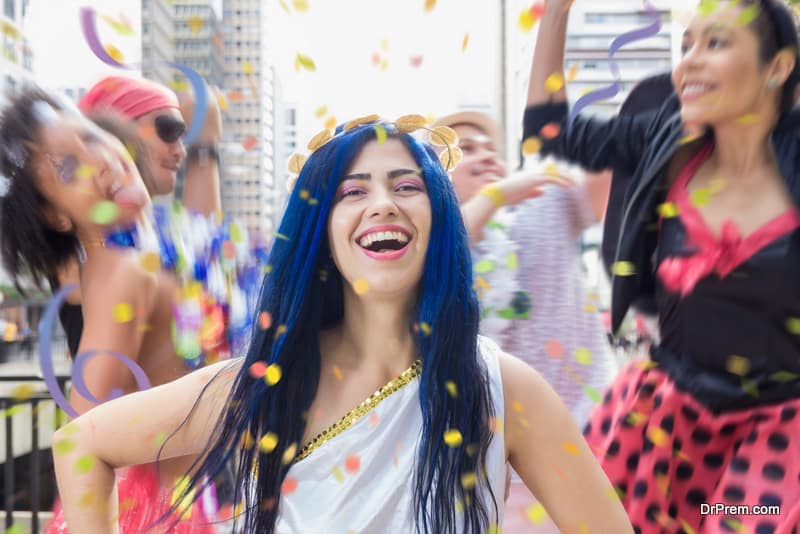 Want to party with one of the most gorgeous people in the world – then go to Rio, especially during the Carnival. Your whole trip will be filled with partying, dancing and exotic beaches with beautiful people. Let loose and dance, there is free flowing beer all around (at the Carnival). Apart from all the partying and beaches, you can always decide to do some sightseeing – after all the landscape is breathtaking and the energy is vibrant. There is nothing else to say except – Welcome to Paradise.
Museum of Eroticism
A bit of a cliché, Paris is still the City of Love. But it can also offer you a bit more like the Museum of Eroticism and its own Pigalle Place with all those strip clubs, sexy shops and cabarets. You can really spice things up there. Try and hit the nightclubs, they are a great place for meeting new people if single but also a great place to let loose with someone you love. For the romantics – grab a padlock and a sharpie and declare your love at Pont des Arts – write your names attach it to the bridge and throw away the key – love will never die.
Guangxi Province, China:
This exotic destination is located in the southern part of China nearing Vietnam border. The landscape is picturesque with jagged mountains and lush vegetation. The breathtaking regal complex in the capital city of Guilin, the enigmatic caves and temples all conjure up a romantic environment. You may have a leisurely boat ride with your fiancé along the river heading on towards Yagshuo, flanked on either side by rugged terrain. You may pamper yourselves feasting on delicious south Chinese cuisine engrossed on a vibrant and yet romantic conversation with your soul mate.
Oahu, Hawaii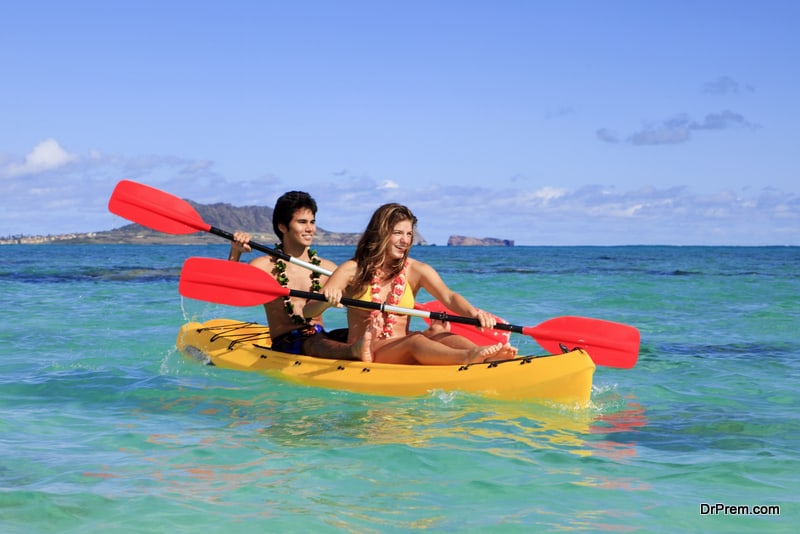 Nothing is finished without our good, old Hawaii. This time Oahu is the place to be. This is one of the most popular Hawaiian islands and an exotic locale. If you are up for sleepless party nights, then this is your place. Life is going on the fast lane in Oahu with many daytime activities though nights are extremely entertaining for most. Head over to the beach, make a bonfire and count the stars, lying on the sandy beaches with your ONE.
Corsica, France:
This place is legendary for being the place of birth of Napoleon and it is a strikingly passionate milieu ideally suited for lovers. There is an old thirteenth century fort called Calvi, and not far from this locale lies a quaint little rustic hamlet where you head on for a romantic candle light dinner, spend a great night, wake up the following morning and take a stroll with each other's hands clasped in an ardent grip and move further ahead towards the picturesque em Route de Bavella. You may ferry across to the village of Porto and enjoy the dazzling Calanques bays surrounded on all sides by walls with a sharp gradient. Distant rocky crags submerged over the sea offers a stunning setting. This beautiful French island stands midway off the French and Italian coastline and is too good to be true. Summing up in a single phrase it is a lovers' world.
Hayman Island, Australia:
This romantic destination is located off the North Eastern coast of Australia. The Great Barrier Reef is one unique natural feature ideally built for snorkeling. You may indulge with your fiancé in a romantic sailing and other exciting water sports. Here, you have a brilliant mix of sun, sand and surf and the atmosphere gives off a tender fragrance. The cuisine is great coming up from talented chefs, and the place boasts of high end sumptuous resorts. There are exquisite lagoons and great seascapes. Wine glasses held up to a toast against terrific sunsets mark a startling montage. With eyes locked in and communicating, the ultimate romantic mood is touched.
Kauai, Hawaii:
This is one of the main Hawaiian Islands. Wonderful Hawaiian beaches, amazing sunsets, species of brilliant flowers, stunning canyons and over hanging rocks would mesmerize the couple and inspire romance. The tourist has an opportunity to go on a helicopter trip and explore this appealing panorama. There is the stunning Kipu falls, which will keep you and your fiancé enthralled. An isolated waterhole inspiring a swim is an added feature.
Most romantic honeymoon destinations in India
India is very popular among global honeymooners. If you are looking for a romantic destination for honeymoon, there is no need to hunt around for sundry locales when you can get everything in India itself. You may not know it but India is home to some of the most exotic locations in the world. And if you are looking for an extremely exotic locale for your honeymoon, here are some of the best choices you can opt for!
Shimla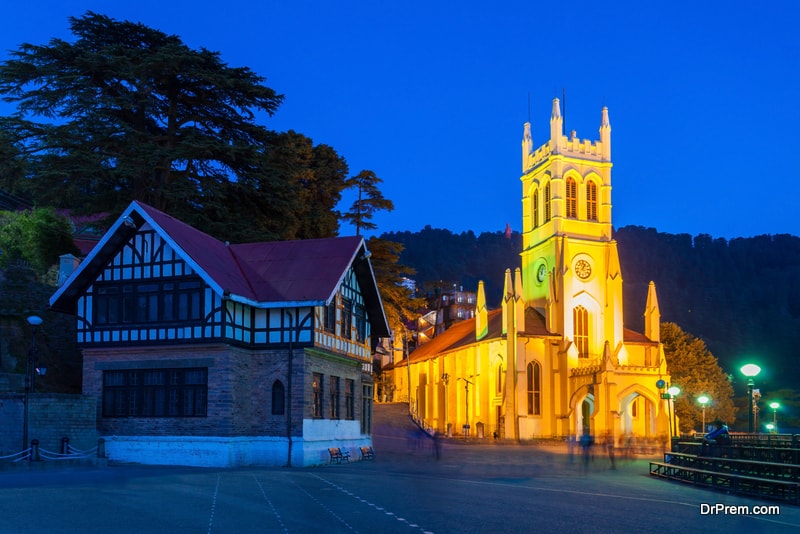 India's answer to the Swiss Alps, Shimla is one of the most popular tourist destinations in India, not to mention one of the best honeymoon destinations as well. The hill station will welcome you with lush green hills, snow covered mountain peaks, ancient temples, flowery meadows, rustic villages dense oak, pine and fir forests, and a wonderful climate to top it all off!
In addition to plenty of sightseeing opportunities in the form of scenic drives and hikes, Shimla offers plenty of adventurous activities for enthusiasts as well. These include mountain climbing, trekking, skiing and snowboarding. Not to forget mentioning all that fun in the snow!
Coorg
Coorg aka Kodagu is located in South India and is akin to Shimla in the North. Devoid of the pollution and chaos of city life, Coorg is one of the best destinations for a peace filled, relaxing and romantic honeymoon.
Filled with beautiful green meadows, bright orange orchards, spectacular waterfalls (don't miss the Dodoveearaja, Abbi Falls and the Bhagamandala, Irupu Falls), ancient forts (the Madikeri Fort is a must visit), and never ending coffee plantations, this beautiful hill station boasts of a pleasant climate throughout the year, making it all the more special for people who flock to the haven nestled between fluffy white clouds.
Kodaikanal
Another one of those places that has a pleasant cool, climate throughout the year, Kodaikanal is a very popular tourist destination among South Indians. The place is also a regular with honeymooning couples and houses plenty of lovely attractions to make your honeymoon all the more memorable.
Your trick to making the best of your visit to this beautiful hill station is to get a good guide who would show you the best spots in the area. These include the star studded attraction of the station; the Kodai Lake (opt for a romantic boat cruise), the Silver Cascade Falls, the Green Valley View, the Devil's Kitchen, Coaker's Walk, the Dolphin's Nose and the Berijam Lake etc.
Lakshadweep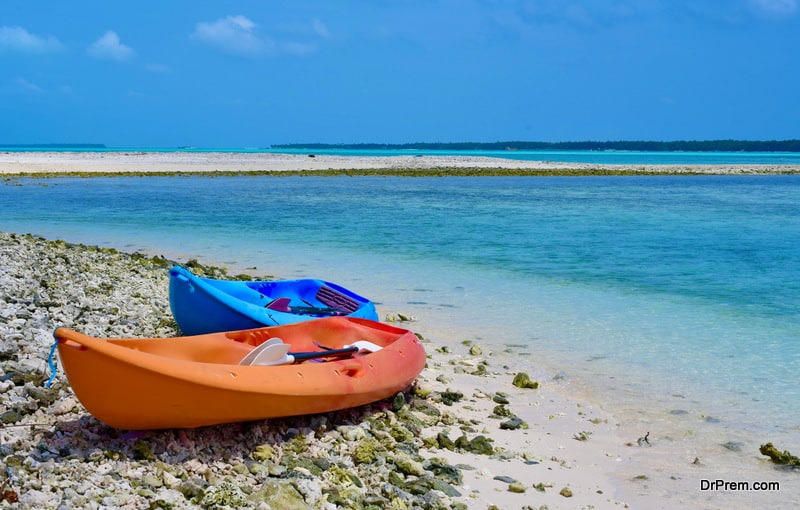 A group of about 36 islands in the Arabian Sea, Lakshadweep is considered to be the smallest Union Territory of the country and is located about 300 kilometers from the Kerala coast. Anything about an island is beautiful. And the islands of Lakshadweep are no different. The islands offer honeymooners the experience of a lifetime via a sunny climate for most part of the year, stunning beaches, crystalline blue waters, luxurious beach houses and cottages, exquisitely colorful marine life and plenty of adventure sports and activities. Wake up with the soothing sounds of the palm trees swaying in the wind and the waves beckoning you. Stay in the water all day long or venture inland to visit some scenic locales. Catch some sporting action on the beach or jump into the water to catch some mind-boggling underwater scenery. The options are limitless!
Agra
Of course! How can we ever forget the epitome of love, the TajMahal; and the city it belongs to, Agra? Considered as one of the foremost honeymoon destinations in India, Agra is home to this monument of love which also happens to be one of the eight wonders of the modern world.
Agra is also filled with plenty of historical monuments, ancient palaces, picturesque lakes and palatial gardens among other attractions. So kick start your married life by visiting the eternal symbol of love in Agra, Uttar Pradesh. And while you are at it, make it a point to visit the other attractions in the region too.
Andaman and Nicobar Islands
And last but not the least, the Andaman and Nicobar Islands which are till now largely known for that one particular island that featured in a Bond movie as the agent's hideout. Boasting of a pleasant climate the year around, the Andaman and Nicobar Islands are the perfect destinations for a beautiful, memorable honeymoon.
With loads of sparkling sandy beaches and luxurious resorts to choose from, the islands in this archipelago offer so much for honeymooners, including a unique opportunity to get a tent for hire and camp out on one of the beaches. Apart from this, individuals can opt for activities like scuba diving, surfing, boat cruising, snorkeling, deep sea fishing, sailing and scuba diving.
Goa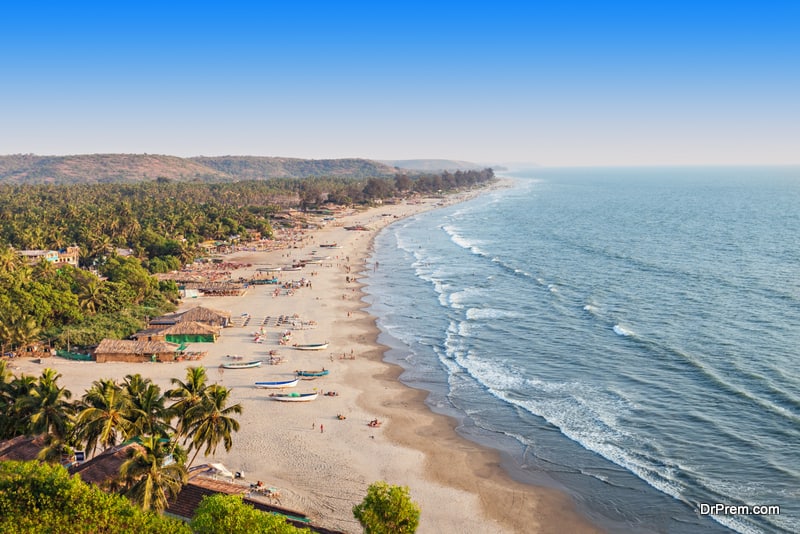 Rightfully called 'Heaven on Earth', Goa is the place to be if you want a fun filled honeymoon complete with beautiful sunsets, beach parties, discotheques and plenty of water sporting action. Thronged by tourists the year around, Goa is an excellent retreat for honeymooners who can do more than just walk hand in hand near the beach and watch the sunset together (which by the way happens to be one of the most romantic things you can do with your loved ones).
Spend your days soaking up some rays by the beach and enjoying a myriad of beach activities like parasailing, water scooter riding and scuba diving etc. Take a trip to the mainland to visit some of the more religious establishments in the region, including the Convent of Santa Monica, Church of the Three Magi Kings, the Mahalakshmi Temple, the Ganpati Temple and the Devaki-Kirshna Temple etc. And when the sun sets, get out your party gear and dance away into the night with your loved one.
World's most romantic islands
The words island and romance are synonymous. Islands form a desolate piece of marooned land surrounded on all sides by blue water. The location is exquisitely beautiful and inhabited by savages to add to the thrill that overwhelms you and your sweetheart who survive amid love and romance and a typical diet of sea food and coconuts. Islands are perhaps the most sought after destinations for lovers and honeymooners struck by the proverbial arrow of Cupid.
Here we take a virtual trip through some of the most exotic and romantic islands: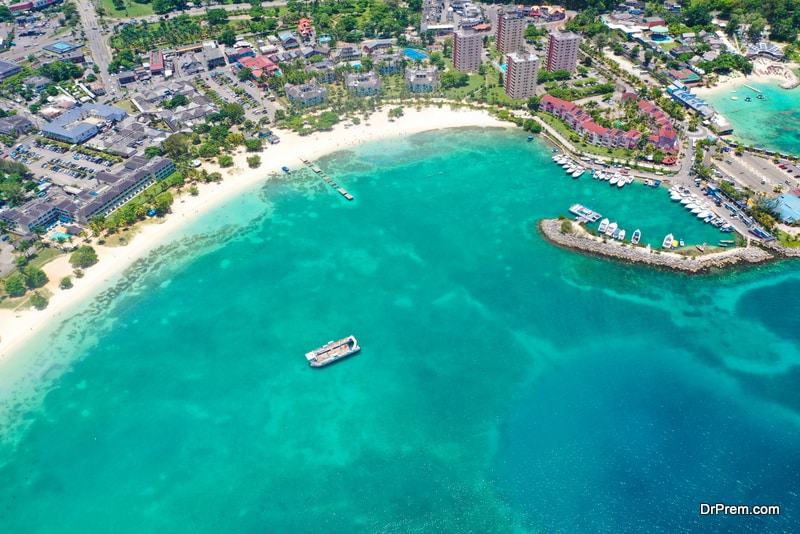 This Caribbean island is the lovers' hotspot. The land is dotted with countless exquisite love spots where lovers can spend their entire vacation nestled in each other's arms. In this island, the idea of tourist accommodation is conceived on wild adventurous lines where you will find Kanopi House luxury tree top accommodations with dense forests as the background just off port Antonio. In Negril, you will find a private cove where love birds serenade to each other. Both of you can enjoy your romantic vacation in cozy resorts and explore the Caribbean culture
Tahiti:
Both the main island and offshoots are as mesmerizing as freshly rekindled love and renewed heart throbs that bind lovers together against a magical backdrop. The main island can be used as a platform to explore the numerous tiny islands and get lost in each other's arms in this South Pacific Garden of Eden.
Bora Bora:
Bora Bora has beautiful lagoons and exquisite bungalows, amazing landscapes and pristine beaches, which are sure fire hits with romantic couples. This pacific island paradise has won the hearts of millions of lovers and they have unanimously opined that Bora Bora would beat any destination when it comes to defining a perfect romantic atmosphere.
Maldives: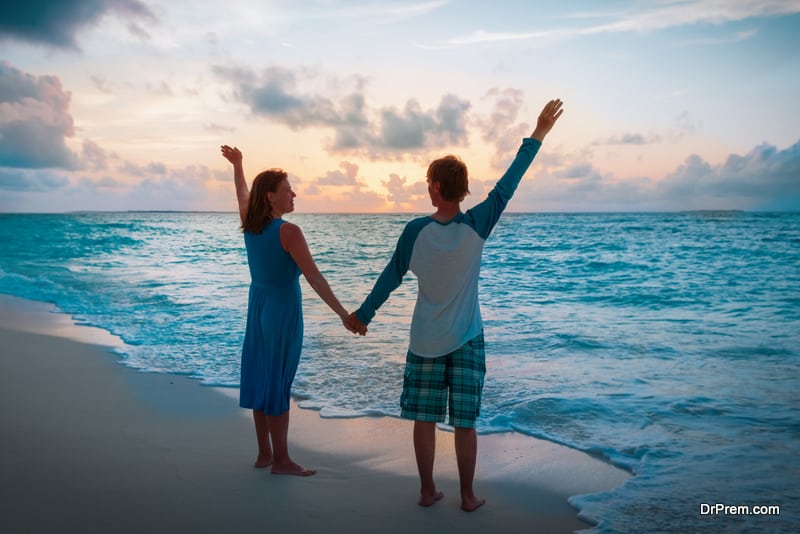 This is an archipelago shaped island in the Indian Ocean and spells pure magic to the enchantment of the lovers. Accommodations are wonderfully designed and artistically landscaped. In fact, they have given the concept of resort architecture a divine shape taking it to new heights where the principles of geometry and engineering fuse with an aesthetic beauty. Comprising of around 1200 amazing islands with a spread stretching over 35000 sq miles, this conservative Islamic island nation is a right place for the vacationing romantic pairs. Maldives is practically flooded with gorgeous resorts and mouthwatering cuisine all customized for an ideal holiday the lovers look for.
Fiji:
Fiji comprises of a cluster of over three hundred islands each being an epitome of romantic vibes. In Fiji, the lovers discover a new definition of love as they enjoy the delicious marinated fish termed locally as 'Kokoda' to the rhythm of traditional Kava festival. Early morning breeze drifts in Fijian melody, and the chorus from the rustic churches brings up pure heartwarming romanticism overwhelming the love birds.
St Barthelemy:
This romantic island is fondly called the 'Platinum card' island. The island forms a part of French West Indies and is supposed to be the most high end romantic couples' destination in the entire Caribbean. It has a plethora of deluxe accommodation, a pulsating night life and mouthwatering French cuisine alluring the lovers for repeat visits.
Few of the most overhyped romantic destinations
Let us also have a look at few of overhyped romantic destinations of the world. When we talk of a romantic destination, a picture pops up in mind featuring a tranquil and exotic ambience with breathtakingly wonderful scenery spread out and super cozy resort where both the lovers have all what they want at their beck and call. Presence of art galleries and historical ruins with good food and finest of wines would be added bonus.
Well, there are places having a bit of all the elements stated above but stronger is the marketing making these places look attractive to a level which they are actually not. Promotional hype plays a major role. The end result is discouraging as obvious leading to lovers leaving these so-called romantic destinations with grumbles and displeasure written all over their faces.
Here we go enlisting ten so called romantic destinations whose existence would have been lost into oblivion if not strategically hyped for tourist attraction.
Las Vegas: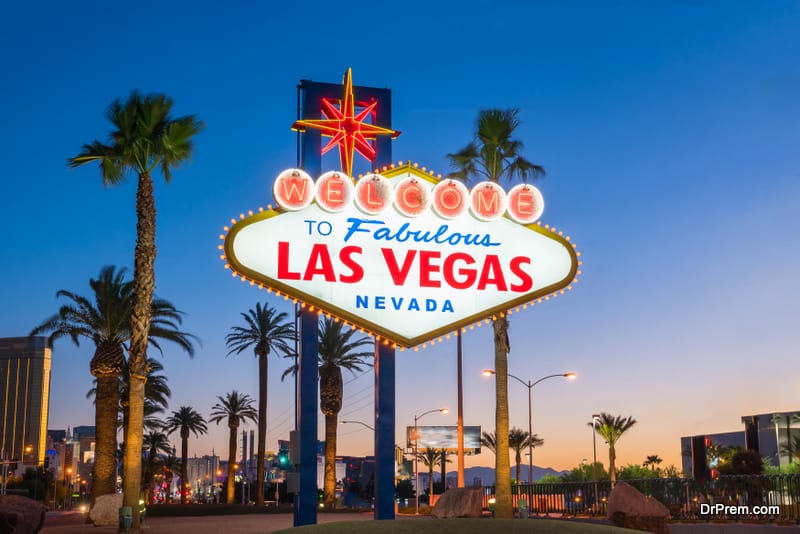 The initial impact of this destination is mind-blowing upon the visitors. The pulsating lights and boisterous vibes may stun you momentarily, but soon enough you and your paramour would realize this is not your cup of tea. Las Vegas is rather an unfamiliar world appealing more to the gambling crowd and those who have acquired enough wealth and have earned it rather fast. By no standards it could be rated as a decent romantic spot that the lovers look for visiting.
Namiseom Island, South Korea:
This island located at a distance of about 63 km from the capital Seoul is much advertised to be romantic, but one who spends a valentine here realizes it is simply a marketing ploy. There is nothing interesting that could specifically be appealing to the love birds. This place is however remembered as a shooting location for a famous Korean movie. Besides other areas of interest are wonderful tree lined avenues and theme parks. But to be fair, the essential elements that would stir the lovers' hearts are entirely missing.
Yungas road, the road to death, La Paz , Bolivia:
Hyped by the media, this road is thought to be the most dangerous and notorious ever achieving a worldwide fame. This road is supposed to give an intense thrill to the lovers in quest for a romantic sojourn. However, the fame is supported by more than a fair share of promotional efforts by the media in romantic circles. The road runs downhill and there hasn't been any report of high voltage thrill giving enough kick for your adrenaline to race. It is infamously called the death road without any justification of its naming.
Buenos Aires, Argentina:
Much hyped by the media as lovers' paradise, this South American city doesn't worth its fame to be an ideal romantic getaway as it is thought to be. This city is not at all visitor friendly. It is pricey with the locals pretending to be the biggest smart-asses in the world when they are actually not.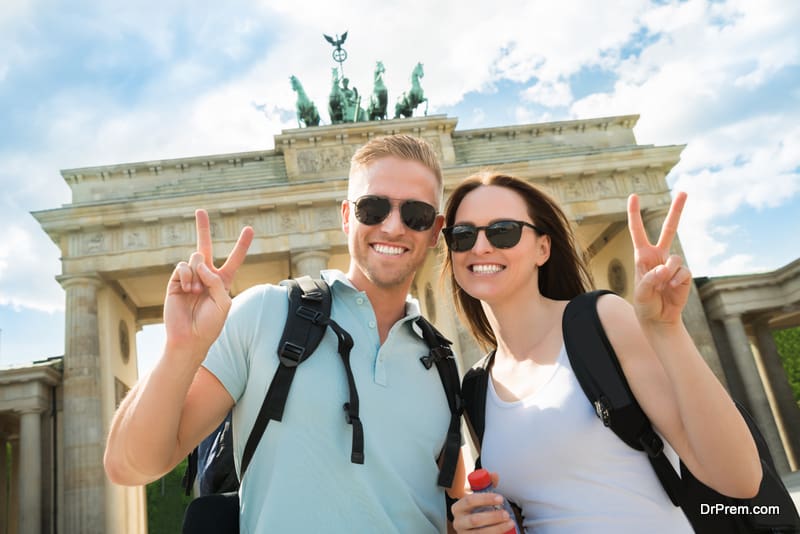 This city is also promoted too much to be a heaven for romantic pairs. To be true, besides being a very expensive city, the lifestyle is too much of a straight jacket with the environment devoid of openness. Moreover, lovers would never agree that this city promises a great weather profile.
Times Square, London:
Although this is a very popular destination for love birds, the bland English weather doesn't promise much of a romantic excitement to lovers. The place is overcrowded with street vendors and public entertainers going for your wallet.
The Little Mermaid, Copenhagen:
This is another of those much hyped works of art that is believed to inspire romance between lovers. But, to be honest, this statue is most ordinary and doesn't merit much praise. It is just one of those statues that don't draw much attention either from the angle of art or romance.
The Caribbean islands:
It is a fact that the Caribbean islands offer a murderous beauty and are sure to lure love birds in waves in search of romantic spots. The air in these islands is literally thick with romance intoxicating the visitors. The palm fringed sea beaches and an exquisite blend of the sun and the surf presents unparalleled bliss not to mention the ecstatic impact of the seafood and rum. Caribbean romance is however overrated. The destination is too expensive and not so tourist friendly. The calypso at times gives lovers a disgusting feeling.
The Pyramids of Egypt: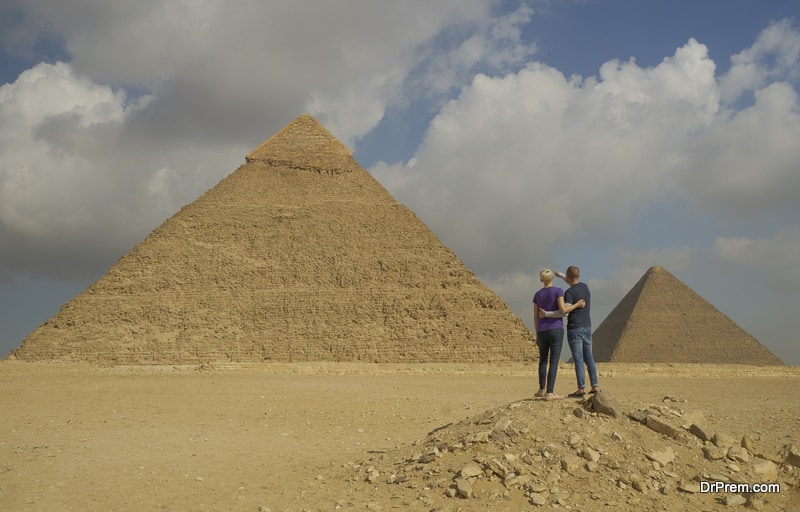 The land of the Pharaohs is an enigma till date and for sure is a major attraction for lovers seeking a quaint romantic corner far away from the maddening crowd. Egypt with its enchanting pyramids standing amid the whispering past is highly romantic but much hyped as well. The romantic spots are crowded with unscrupulous touts, and the local crowd isn't very civilized either.
Sydney Opera House:
Once this iconic landmark had been a lover's refuge amid a wonderful blend of solitude and scenic beauty, but its fame as a romantic site has been over hyped. The crowd grows in size every year bringing in more and more pollution and noise additions.