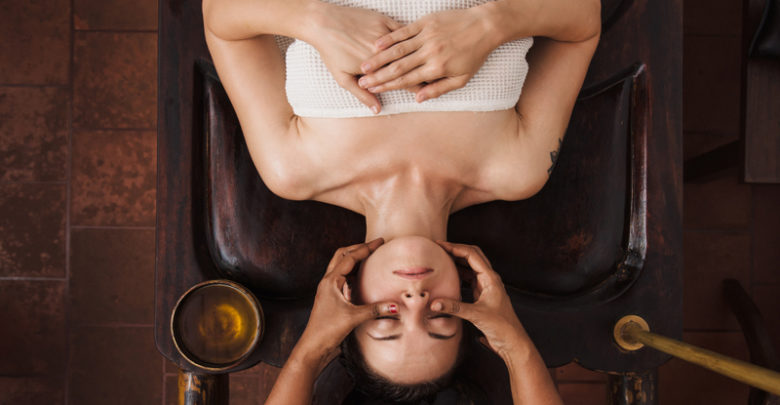 The 5000-year-old traditional Ayurveda healing has led to the growth of Ayurvedic medical tourism in India. The country, already famed as one of the prime health tourism destinations, is also witnessing hordes of vacationers making a beeline for Ayurvedic retreats. With celebrities joining the crowd, the popularity of Ayurvedic treatments has risen sharply, hardly leaving any doubt regarding its efficacy.
Since more than a decade, India has established itself as a hot spot for medical tourism. Thanks to the state-of-the-art facilities and excellent talent pool offering affordable world-class medical support to foreign patients.
Availability of combo facilities of traditional Ayurvedic therapies and advanced medical treatments has created a special attraction for foreigners, creating a new dimension for Indian medical tourism. The AYUSH ministry endorsing traditional medicine and opening AYUSH wellness centers has further strengthened the base of Ayurvedic medical tourism in the country.
 Ayurveda – Medicine that heals everything: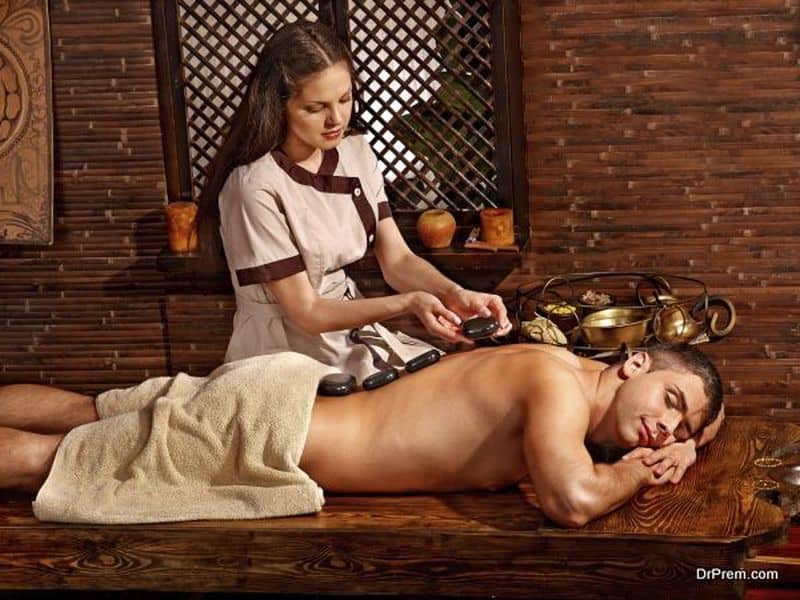 Ayurveda is composed of two Sanskrit words – Ayu meaning life and Veda meaning knowledge. It is a science that helps you build knowledge of your body and life. It teaches you to have a deep understanding of the harmful and beneficial aspects of a lifestyle, happy and sad conditions of life and causes for ailments.
Ayurveda with a holistic approach aims to restore the health and wellness of mind and body, essential to lead a satisfying life. It gives equal importance to prevention and therapy.
The global population is plagued with countless mental and physical disorders like stress, anxiety, depression, inflammation, chronic fatigue, sleeplessness, obesity, nervous disorders, ulcers, diabetes, hypertension and cardiovascular issues.
Ayurveda is known to successfully prevent and treat all of these sourcing ingredients from nature and plants. The treatments are non-invasive and non-toxic, free from side-effects. These are also effective in enhancing beauty and slowing down aging.
How Ayurveda attracts foreigners?
The stress-torn global population is turning to natural ways for disease prevention and healing. This is perhaps the prime reason behind the rise in Ayurvedic medical tourism in India. Apart from following ancient medical texts, Ayurveda has evolved over the years by integrating yoga and other traditional practices.
Proven efficacy of the treatments increased its international acceptance, gradually broadening the scope of Ayurvedic medical tourism in this country. The global fad for relaxation therapies and anti-aging treatments has further made Ayurveda more popular to foreign travelers.
Cosmetic surgery and western medicine are costlier than natural treatments and the latter assures more safety. So, foreigners found a great way to enjoy a vacation in India along with taking some detoxification and massage therapies to enhance beauty and wellness.
Ayurveda offered a different concept of beauty that runs skin deep. It taught that mind should be well-coordinated with the body to bring out the glowing appearance. The reasons behind the growing interest of Ayurveda among foreigners can be summarized as follows:
Taking a holistic approach
Taking care of the individual constituents, that is, the person's nature (Prakruti) in planning the treatment and diet.
Incorporating the importance of harmony in lifestyle with the environment, climate and customs.
Using natural ingredients as medicine since our body is naturally disposed to it.
Inducing deep spiritual thinking, creating a respectful attitude towards surroundings and ecology.
Growing demand for Ayurvedic treatment in Indian medical tourism: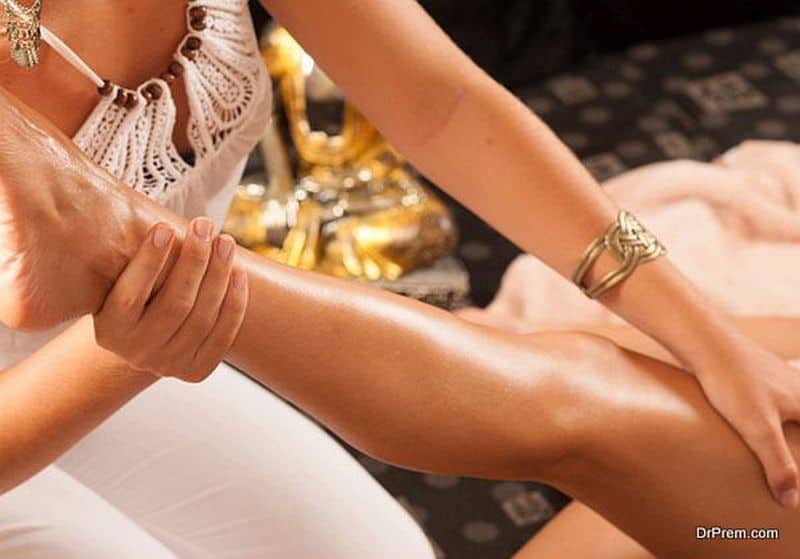 There has also been a shift towards treatment preferences for medical tourists in India. Previously, when it was purposed solely for medical treatments, a growing number of patients are also looking for combination treatments. Indian medical tourism is taking a different approach given the shifting preferences.
Hospitals, instead of resorting just to conventional medical treatments, are keeping Ayurvedic treatment options open as well. They are forming tie-ups with accredited Ayurveda centers and practitioners.  Certified medical experts on board are guiding foreigners to the right treatments along with resolving their queries.
Today, many foreign patients are well-informed of Ayurvedic practices and their efficacy. Therefore, it may be in a post-surgery recuperation phase these foreign patients are more likely to go for Ayurvedic treatments for overall physical and mental wellbeing.
Research in Ayurveda is growing and so is the demand for treatments. Travelers seeking alternative therapies in India have shot up dramatically. A recent data states over 90,000 travelers visited India for wellness and natural treatments. The ground is favorable for Ayurvedic medical and wellness tourism in India.
Does a global market exist for Ayurvedic medical tourism?
Ayurveda has attracted travelers mainly from developed nations. A large fraction of these travelers come from Germany. Ayurveda is also popular in the UK, France, Italy and Spain.  Few countries of the GCC region like Saudi Arabia and UAE are also showing interest in Ayurveda. The demand is there in the CIS countries as well. With strategic marketing, Asia-Pacific, Australia and New Zealand will soon emerge as new markets.
The good news is the number of tourists visiting India for Ayurveda is growing by almost 20-25%.  A majority of the tourists fall into the 40-60 age group and are highly satisfied with the quality of services offered.
Ayurvedic medical tourism destinations in India: Kerala takes the lead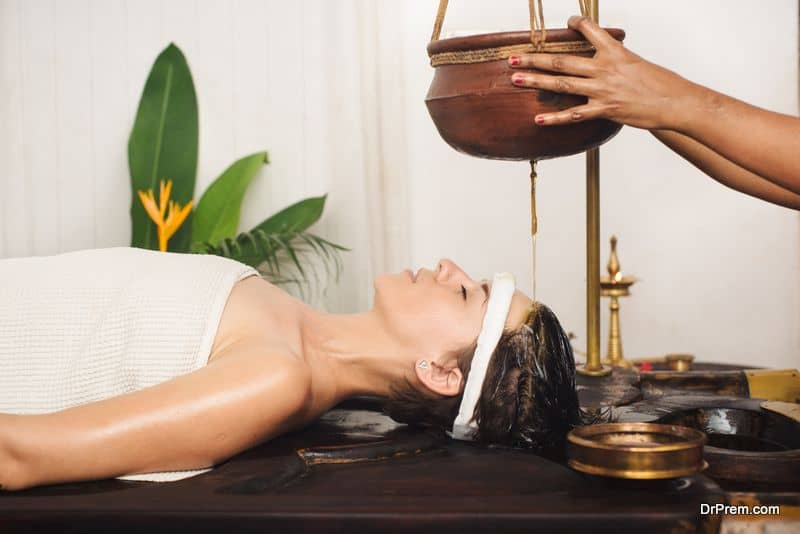 It is Ayurveda that has made Kerala the key global medical tourism destination. Truly, this South Indian state is famed as the God's own country, where spiritual touch matters in Ayurvedic healing.  British supermodel Naomi Campbell highly praised the ayurvedic massage session in a beach hotel in Kovalam.
Other celebrity visitors also spoke highly of Kerala's ayurvedic resorts, expressing deep satisfaction and gratitude for the services. They include the notable Italian film director Bernardo Bertolucci, German actress Ingeborg Schoener, pop singer Madonna, actress Demi Moore and even our ex-prime minister Atal Behari Vajpayee. Ayurvedic treatments are offered with strict adherence to traditional practices.
Private organizations responded smartly to the growing fascination of international travelers towards Ayurvedic treatments, taking Ayurvedic medical tourism in Kerala to newer heights. Countless spas, resorts, hotels and retreats have sprung since last few years, consistently maintaining a higher stay back period of travelers.
Grading in Ayurveda facilities to ensure quality and credibility in services:
In a commendable step, Kerala Tourism introduced a grading system to maintain the quality standard of Ayurvedic medical tourism in Kerala. Two categories are launched – "Green Leaf" and "Olive Leaf".
Centers and institutions offering 5-star category services are awarded the Green Leaf gradation while those offering 3-star category services fall under Olive Leaf category. Such gradation helps travelers identify their needs, properly suiting their pockets, and make an informed decision.
7 signature Ayurvedic medical tourism destinations in India:
Somatheeran Ayurveda Resort, Kerala: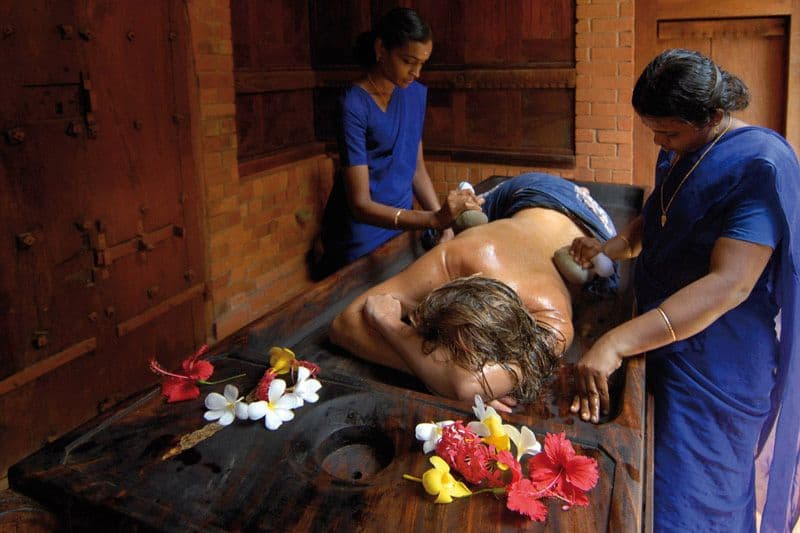 Image Source : somatheeram.org
Tucked in a hillock beside the Chowara Beach, this Ayurvedic resort is the first of its kind in the world. Lush green surroundings and absolute tranquility create an ideal healing environment. Signature massages and specialized Ayurvedic treatments of critical ailments make this resort stand out from the rest.
'Pizhichil' and 'Abhyangam' are signature massages of this resort which are integrated with yoga and meditation sessions. Patients afflicted with paralysis and acute arthritis and those suffering from hypertension, high cholesterol and diabetes can avail these special massages.
The massages are meant to serve long-term goals. The sessions normally continue for weeks. In Pizichil, several herbal oils in the lukewarm state are massaged on patients with paralysis and nervous disorders. Abhyangam involves oil massage for obese and diabetic patients.
Medical experts examine every individual carefully before prescribing signature massage and other treatments. Other medically proven treatments are Nasyam, Snehapanam and Kizhi for treating severe skin ailments, sports injuries and leukemia.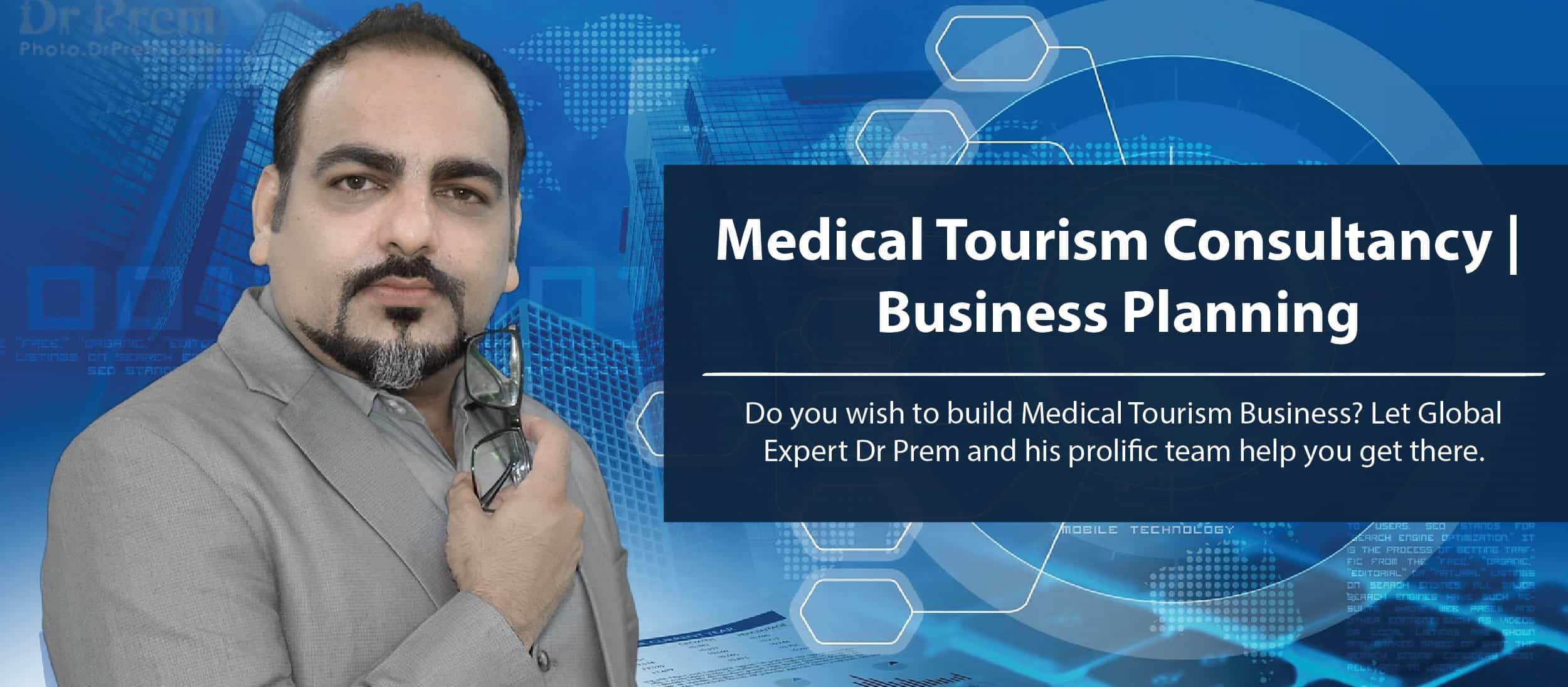 Personalized health routines and diet charts are created to aid in complete rejuvenation of the worn-out body. Treatments are also personalized while treating chronic ailments. Those looking for luxury wellness therapies and off-beat travel to unwind, special Ayurveda tour packages comprising backwater cruises and yoga sessions would be most suitable.
Kairali Ayurvedic Health Village, Kerala: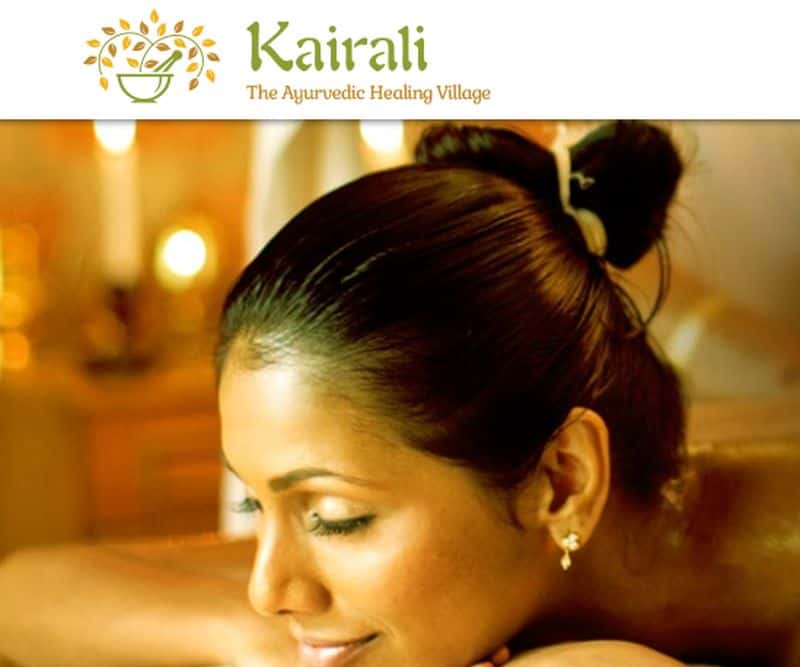 Image Source : ayurvedichealingvillage.com
Palakkad with its picturesque landscape is home to Kairali Ayurvedic Village, one of the prime Ayurvedic resorts of the country. Nestled among the scenic Western Ghat ranges, the ambience is conducive to natural healing. The resort has gone a long way to establish its name in Ayurvedic medical tourism in India.
With 20 centers abroad and 25 centers in India, Kairali Health Village is known for its authentic treatments adhering to traditional methods focusing on the root of ailments instead of the symptoms. An impressive panel of medical experts helps in the preliminary consultation for each individual.
The resort's expertise extends to yoga retreat camps and special training programs on Ayurvedic medicine. What makes this resort unique is its offering in various meditation styles. Varied meditation sessions in a serene ambience foster faster healing. Apart from these, the resort has a proven track record in treating serious ailments successfully.
Ananda in the Himalayas, Uttarakhand: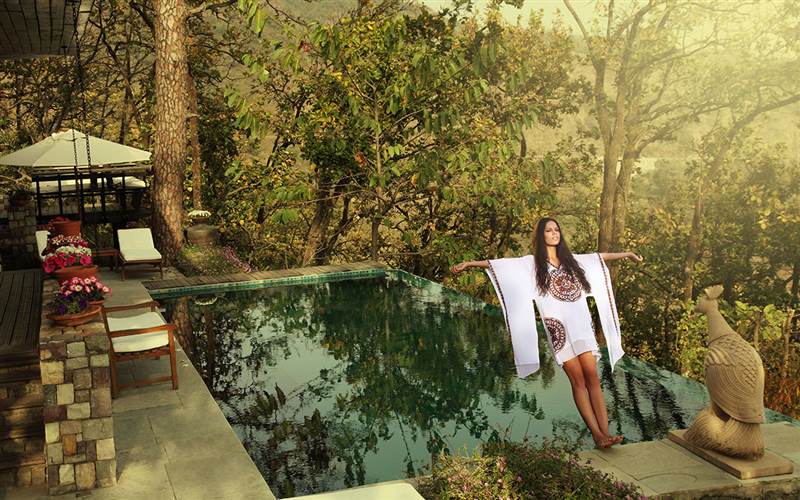 Image Source : anandaspa.com/
Ananda means happiness. It is crucial to natural healing. True to its name, Ayurvedic treatment in this tranquil nest in the mighty Himalayan range is nothing short of a blissful journey. If Kerala is the Ayuvedic medical tourism capital of India, Uttarakhand in North India is not behind.
Ananda's uniqueness lies in the integration of ancient Ayurveda and aromatherapy with modernized spa therapies for complete mind-body healing. The centre is built on the luxurious estate of Maharaja Palace with the mighty Ganges on one side and splendid Himalayan valleys on the other. Visitors enjoy European and Thai spa treatments and spend an exhaustive yoga session in the quaint garden of Viceregal Hall. Hydrotherapy sessions, golf sessions and rejuvenation cuisine are some of the exclusive features for travelers to indulge in.
Customized Ayurvedic treatment packages are available suiting the individual's needs. Himalayan Ayurvedic treatments require less oil and massages are gentle, well-synchronized. Individualized diet charts are included in the package. All these are planned and executed under the strict supervision of physicians and therapists ending with an aftercare program.
Kama Suite for couples is a star attraction of the Ananda. Provided with a steam shower and special massage sessions, the suite allows both the partners to rediscover the flavor of sensuality. Nothing can beat the experience of sipping Himalayan tea early morning, wondering at the surrounded natural marvels.
The Himalayan, Manali: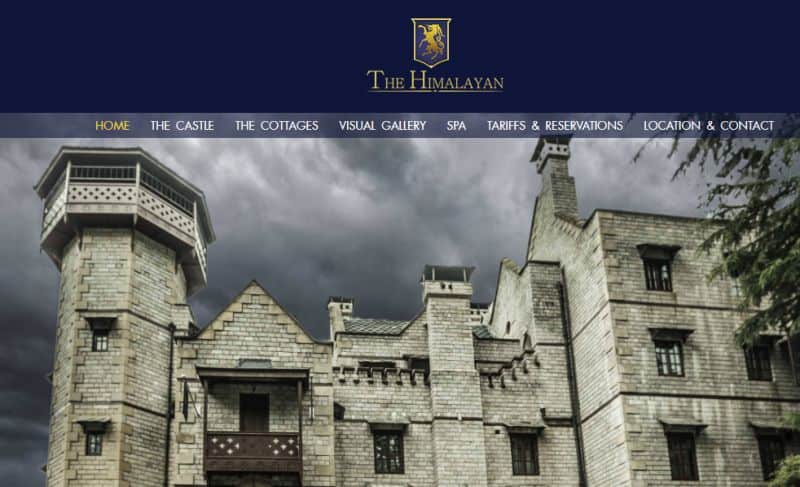 Image Source : thehimalayan.com/
Perched 2000 m above sea-level, this medieval gothic-styled Ayurvedic resort in Himachal Pradesh is another ideal destination for Ayurvedic tourism. A paradise for wellness conscious vacationers, this spa resort is well-famed for its Himalayan Ayurveda treatments.
Located in one of the famous tourist destinations, the splendid landscape and serene ambience is a treat for the eyes. Moving from luxurious amenities, the spa resort focuses on rejuvenating Ayurvedic treatments going beyond texts. Aromatherapy, mud wrap, body wrap, manicure and pedicure, massages for couples are special treatments available – not to mention the Turkish treatments.
Devaaya, The Ayurveda and Nature Cure Centre, Goa: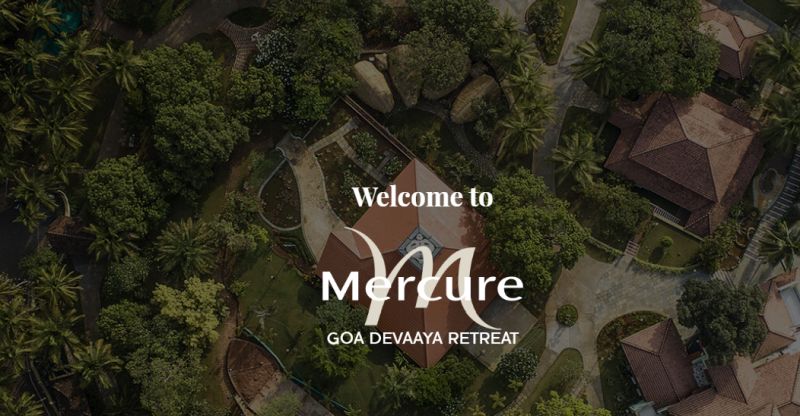 Image Source : devaaya.com/
Turn your attention to the west coast of India, and you find Devaaya Nature Cure Center, the Ayurvedic paradise. Designed on the concepts of Vaastu Shastra, the age-old architectural science, the symmetric built up of the center ensures a free flow of positive energy crucial for mind-body rejuvenation.
Goa's Ayurvedic center offers a different kind of experience away from those at gorgeous beaches and vibrant city life. Panchakarma, one of the main Ayurvedic treatments, is the prime attraction here which is integrated with yoga, meditation, lifestyle modifications, diet plan, music sessions and medications. All Ayurvedic offerings of Devaaya are designed on the lines of therapeutic Ayurveda aimed at total detoxification.
The Leela, Udaipur: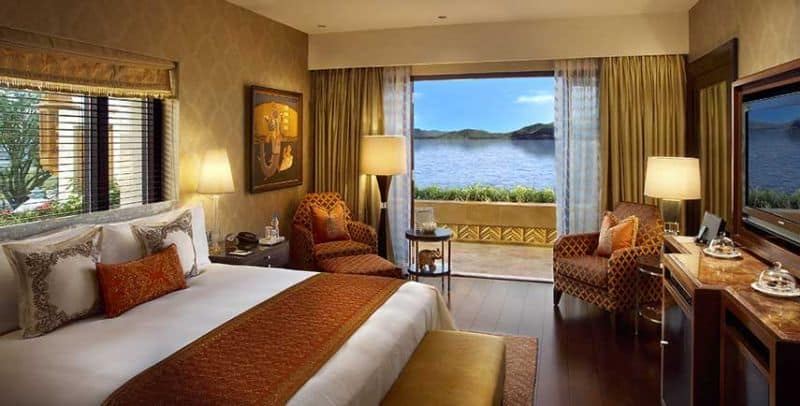 Image Source : theleela.com
Udaipur, known as the city of lakes and palaces, is also a premier Ayurvedic destination in India. Step into The Leela's ESPA Spa, you get swept away with regal treatments. The ancient 'Haveli' styled ayurvedic resort located on the scenic Pichola Lake, tents with shades of royalty and vast well-manicured gardens induce an overall feeling of wellbeing.
Its epicurean offers range from hot stone massages, a bouquet of specialty massages, Ayurvedic wraps and ESPA facials, yoga and meditation. The Leela Ayurvedic experience is a big hit among health and wellness-inspired travelers from different economic backgrounds.
Aalia, Haridwar: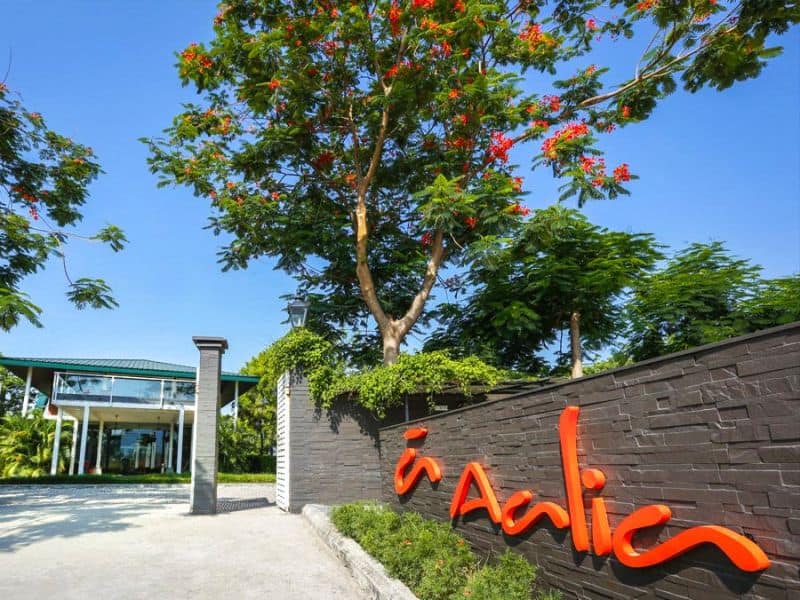 Image Source : aalia.net
Located in the famous pilgrimage town Haridwar, this Ayurvedic destination embodies elegance. You are free in your spiritual and wellness pursuits beyond the luxurious offerings. Situated just beside the Holy Ganges, Aalia provides a real treat to travelers through its authentic Ayurvedic massages and treatments.
Exclusive packages integrated with international and Ayurvedic treatments and yoga are available. For specific ailments, there are selective packages. Iconic offerings include mud therapy, hydrotherapy, diet therapy, weight loss therapies, pain management therapies, meditation sessions and more.
Time to tap the potential of Ayurvedic tourism: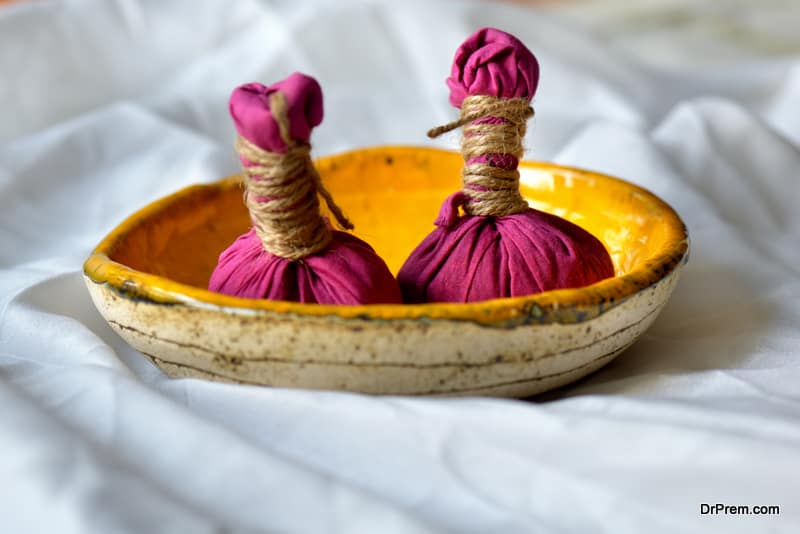 Ayurveda is deep-rooted in Indian culture. According to published data, the current valuation of the Indian Ayurvedic market is INR 50 billion. It is maintaining a healthy growth rate of 10-15% which is likely to persist till the next 10 years.
In the new tourism policy, India government has taken commendable efforts to market India's tourism products to the global market under the brand 'Incredible India'. Besides conventional tourism attractions, it showcased the Indian tradition of yoga, meditation, spirituality and Ayurveda.
Given the encouraging scenario of Indian medical and wellness tourism, the country's potential to develop as the globally leading Ayuvedic tourism destination is very high. It is important for the country to create a strong Ayurvedic medical tourism brand by promoting inter-sectoral coordination, creating awareness, standardizing services and facilitating vertical integration.