Tucked away in the Himalayan paradise this country is one of the most hermetic piece of land on earth, an ideal abode for tourists seeking tranquility and a rejuvenating ambiance. Nepal is endowed with the natural beauty with the mammoth Himalayan range standing upright since perhaps the phenomena of tectonic plate movement upwards.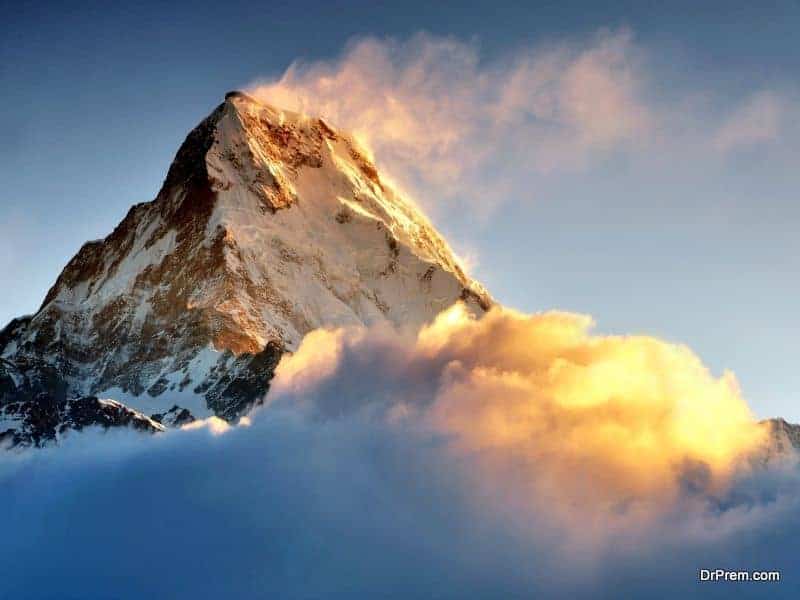 Since the invasion of Mt. Everest, Nepal has been a popular destination for adventure tourism but today it is an emerging hotspot for wellness tourism. It is a fact that this country has all prerequisites necessary for the growth of this niche sector. Tourism is the mainstay of Nepal, and the country is bent on heavily capitalizing the wellness tourism prospects, the rising craze nowadays among the global travelers.
The atmosphere is pollution free and it has lured saints, tourists and common man alike with its hypnotic charm. The food is organic and the air is clean allowing you to breathe in lungful. The Himalayas are believed to be the very abode of gods blessed with a source of mystical energy and a deep sense of spirituality.
A bouquet of wellness tourism offerings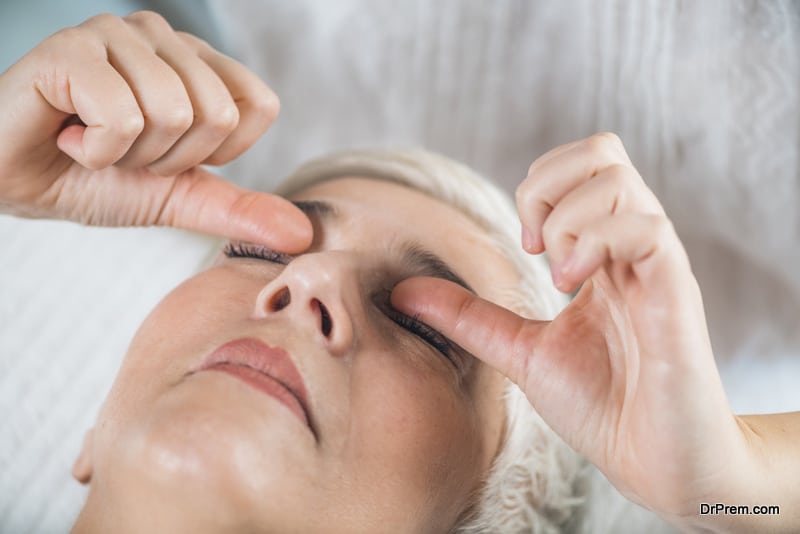 Nepal's health and wellness tourism is entirely based on mountains and biodiversity with abundance of medicinal herbs giving an added advantage. Ayurvedic practitioners and therapists trained from reputed Ayurvedic medical colleges and universities in Nepal provide a strong support to the wellness tourism offerings.  A majority of healthcare providers in Nepal are offering dedicated services to health and wellness travelers in lifestyle disease management. Kathmandu, Lalitpur, Banepa, Lumbini, Pokhara and Bhaktapur see maximum wellness travelers mainly for its breathtaking landscape, wellness activities and other tourist attractions.
Spiritual tourism is growing in this country as this is the right place to attain the desired level of physical and mental wellness. Nepal has given wellness tourism a whole new dimension where the tourists not only feel close to nature. They feel they are right amid eternal rapture.
The wellness centers in this bewitching country offer a wonderful mix of health, fitness and recreational activities where physical and emotional forte of the tourist climbs to new heights of blissful eventuality. The wellness activities carried out in various resorts mainly constitute of the following:
Yoga
Meditation
Healthy eating
Massage
Spa
Against this favorable growth prospect, the country is experiencing some great foreign investments and active participation from the government boosting the entire tourism sector as a whole, which is very important for the nation's economic prosperity.
Luring the hospitality giants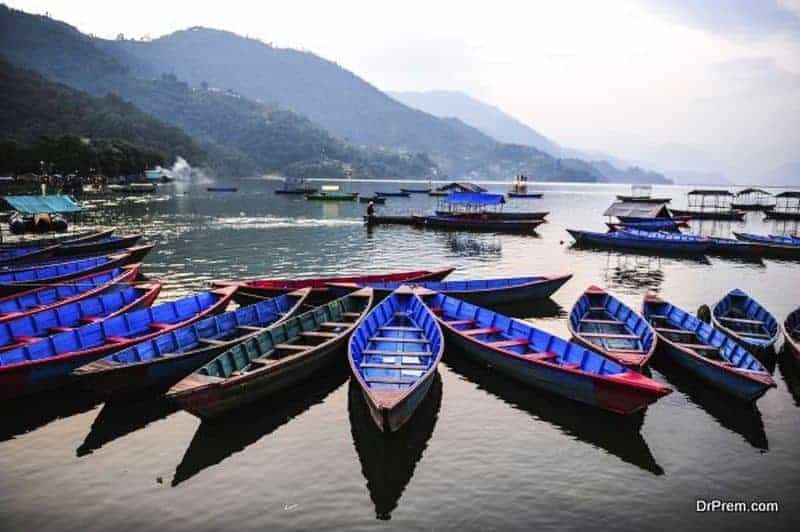 Dusit international, a corporate giant, having interest in delivering world-class global hospitality services and having its headquarters in Thailand has struck a deal with Omstone Asia Capital, Nepal Pvt ltd. The objective is to run the Dusit Thai Himalayan Resort and spa, the first Dusit branded real estates in Nepal. But why Nepal is the million dollar question.  The world famous hotel industry giant is driven by the enormous potential of this Himalayan kingdom, the country where Lord Buddha was born and its sublime beauty that is capable of enchanting tourists from every nook and corner.
Dusit boasts of a fit for a king type of mountain resort which is close to the capital Kathmandu and located just near Trivubhuvan international airport in the country's most prime locations. The resort features 44 fully furnished guest rooms and 20 cliquish villas with an unrestricted vista of the mighty Himalayas, all surrounded by wonderful and mountainous terrain presenting an unspoiled and cheerful ambiance. It is an ideal retreat for the tourist for enhancing his physical and mental eudemonia.
Special efforts by the Nepal Tourism Board
Nepal tourism board trade hosted an event organized by the eTN summit to foster wellness tourism to this mesmerizing mountain country. The response was overwhelming with flooding of accolades praising Nepal's unmatched landscapes amid a pristine setting that could fetch tourism generated revenue in squillions.
More than 110 professionals and writers in the field of travel and tourism hailing from Los Angeles to San Diego had attended the meet. The US stands third next to India and Sri Lanka in terms of tourist visits in Nepal. There was a brilliant display of their contributions made to promote the appeal of this country. The following are the highlights of this glamorous meet:
There is a huge cultural diversity which definitely is a powerful factor for tourist attractions. There exist 125 ethnic groups communicating in 123 local dialects.
The country takes pride in 60 years of experience regarding successful dealing with the tourists.
The US had already recognized the great promises held by Nepal in the arena of travel and tourist. In no time, ties were established between Kathmandu and the US way back in 1959.
The year 2014 & 2015 recorded an astronomical number of US tourist visits hitting 50000 and 43000.
The country features 4 UNESCO sites and that is quite a fame to reckon.
It is well connected to international flight circuit. Turkish airlines, Etihaad, Qatar, Emirates, Thai and Singapore airlines have regular services in Kathmandu.
The tranquil stretch offered by the country has deep undertones connected with Buddha's attainment of Nirvana. The region is dotted with sacred shrines and temples. Apart from the world's loftiest mountain Mt. Everest, there are other 327 mighty Himalayan peaks no less attractive to the foreign travelers.
Due to this, Nepal in spite of its underdeveloped infrastructure sees an annual tourist visit of more than 8 million. Spirituality now being in vogue among the westerners especially in the US, this small Asian country forms an ideal destination for Spiritual Tourism that can be uniquely yoked with other components of wellness tourism.
Yoga Tourism, the jewel of Nepal's wellness tourism
Image Source : nepalyogaacademy.com
Yoga tourism comes under the umbrella of wellness tourism and it could offer a transformational journey from illness to wellness. Given the rising demand for experiential wellness, yoga tourism forms an attractive proposition in Nepal's wellness tourism. Nepal with rich cultural tradition and history is growing in yoga tourism but still a long way to go.
Nepal breathes spiritualism in every aspect of life. For example, the Buddhist community in the Kathmandu Valley has still retained the tradition of reciting Manjushree Nama Sangiti on a regular basis. Reciting and chanting traditional texts is a part of the daily life of the Nepalese.
An initial survey has found 85 registered yoga and wellness retreats only in the Kathmandu Valley and an almost equal number of travel agencies accept bookings for yoga trekking. More than a hundred certified yoga coaches are available in Kathmandu with nearly 50% of them trained from recognized yoga universities in India and others trained from Nepal Sanskrit University. Yoga and meditation walk hand in hand with Buddhist mediation being more popular than others. A tourist joining any yoga program takes interest in meditation as well.
Spiritual teachings of yoga and meditation are ingrained in the Nepalese. Yoga retreats in Kathmandu Valley are run by qualified and experienced yoga coaches and see year round bookings. The retreats offer a bouquet of offerings like Hatha yoga, Shiva Yoga, Buddha Yoga, Karma Yoga, Janaka Yoga, Patanjali yoga, yoga detox program, sauna, Ayurvedic healing therapies, sauna, Reiki, sound healing, massage, corporate yoga programs and so on. The duration of retreats varies from few days to few weeks along with the offerings and prices. Surprisingly, the retreats see full bookings without much marketing or promotional campaigns. It is the tourists' word of mouth that does all the marketing.
Some popular yoga retreats in Kathmandu are:
Nepal Yoga Academy
Nepal Yoga Home
Himalayan Yoga
Nepal Shanti Yoga Ashrama
Mandala Yoga Studio
Sri Aurobindo Yoga Mandir
Hamsada Yoga Ashrama
Plus, there are countless yoga centers in and around Kathmandu.
Yoga trekking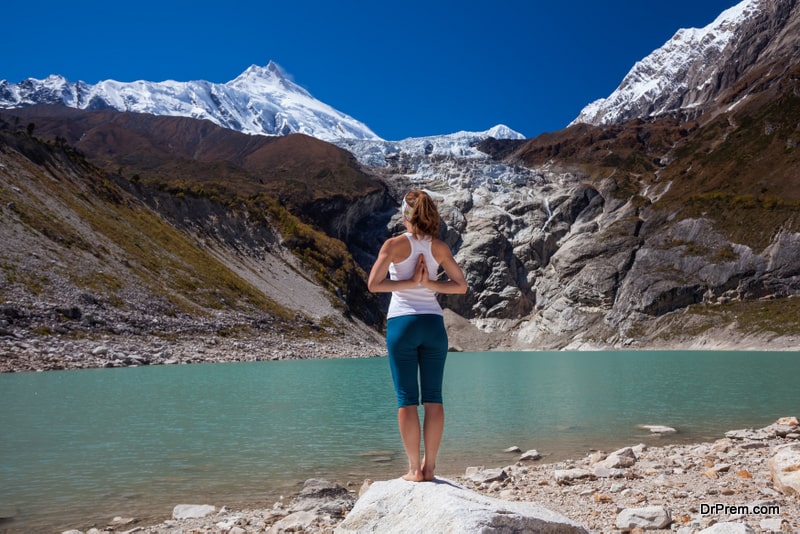 It is a unique mix of adventure and mind-body calming yoga programs. Wellness tourists from different countries join Yoga trekking programs to Annapurna Base Camp, Mount Everest Base camp and other mountainous trails for a transformational experience. Many yoga trekking routes have become highly popular as travelers get to experience the uniqueness in landscape and tranquility fulfilling their wellness pursuits well.
Foreigners taking yoga tourism in Nepal are all praise for the retreats. They openly acknowledge the transformation in physical, mental and spiritual wellbeing after participating in these retreats and wish to engage in more such programs.