Global healthcare trends and future insights in Covid crisis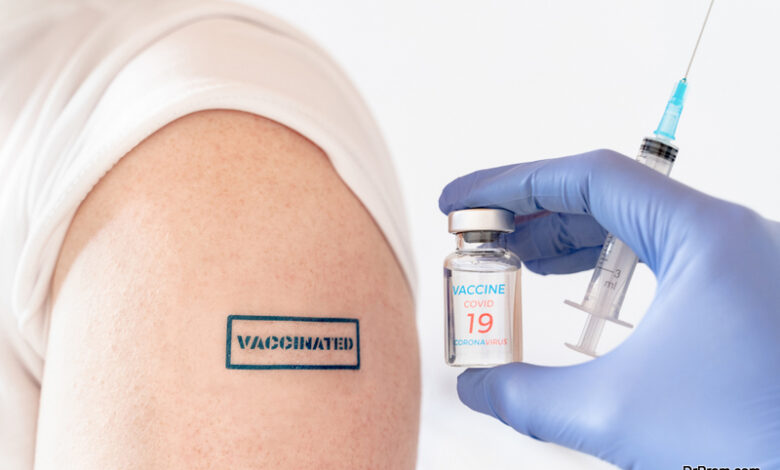 Presently, global healthcare is entirely focused on combating Covid-19. The extent of the pandemic-induced health disasters highlights the need for continued innovation in prevention and cure in line with the global macroeconomic trends. With hopes swinging to and fro, healthcare in the last few months has been evolving with some marked developments. Digital applications have become an inseparable feature. Treatment approaches and solutions are changing every other day. Let us have a glance at the innovation-driven evolving healthcare trends set to create a new future. A paradigm shift is inevitable.
22/10/20
CBD from Cannabis may reverse lung damage caused by Covid-19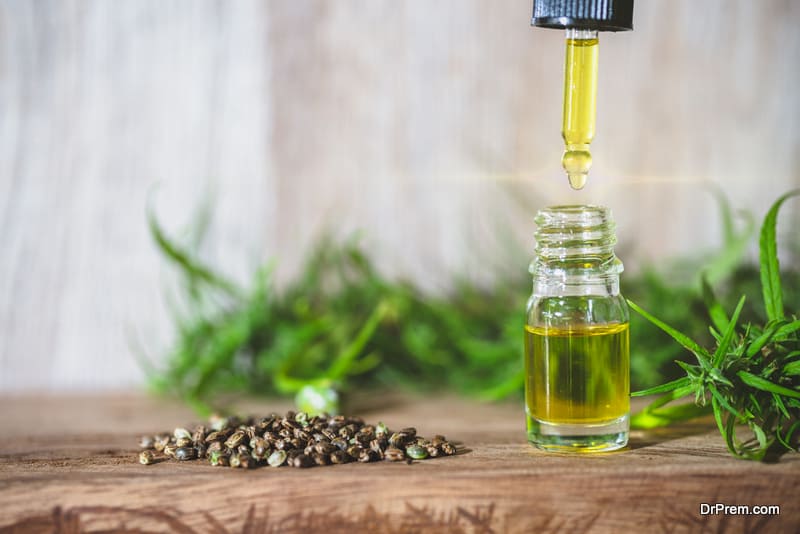 A study on mice revealed that CBD, the active ingredient from cannabis plant known for its pain relieving and anti-inflammatory properties can help in reducing and reversing Covid-19-induced lung damage. The study report is published on October 15, 2020 in the Journal of Cellular and Molecular Medicine. Cytokine storms creating acute respiratory distress syndrome (ARDS) is one of the leading causes of Covid-19 related deaths and clinicians continue to struggle with this in the absence of a sure shot cure. CBD works by increasing the levels of Apelin, a peptide that works with ACE-2 in regulating blood pressure and reducing inflammation. In the ARDS model selected for study, the apelin levels were almost near to zero in the lungs and blood. When mice were given CBD, the Apelin levels shot by 20 times which helped in improving the lung function.
Foggy glasses in Covid-19 create demand for LASIK surgery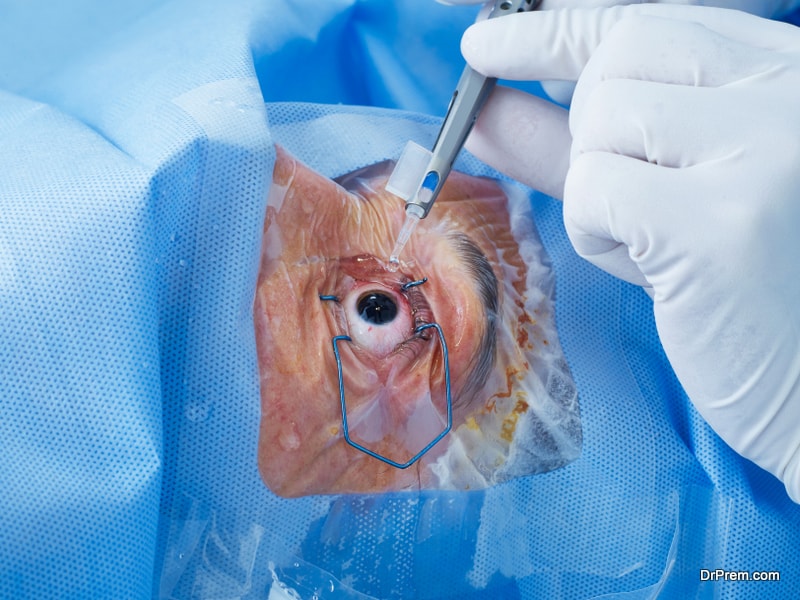 LASIK surgery gains more attention as prolonged wearing of masks lead to foggy glasses creating enough inconveniences in normal activities. Such unforeseen obstacles are boosting LASIK eye surgery that has been on the wane for quite some time. In a situation when consumers are forced to cut back on huge expenditures like travel and shopping, many are left with extra cash reserve to spend on corrective eye surgeries for self-improvement. The demand is driven mostly by the younger generation when eye glasses and face shields create a real problem at work or in outdoor travel. LASIK is one of the elective procedures seeing a boom amid the pandemic as people are having more time to opt for self-enhancement. This eye reshaping procedure done with laser not only reshapes the front of the eye but also improves vision better than 20/20. The recovery period is remarkably low and the patient can experience improved vision within hours.
19/10/20
Expressive writing to help frontline Covid-19 healthcare workers overcome mental trauma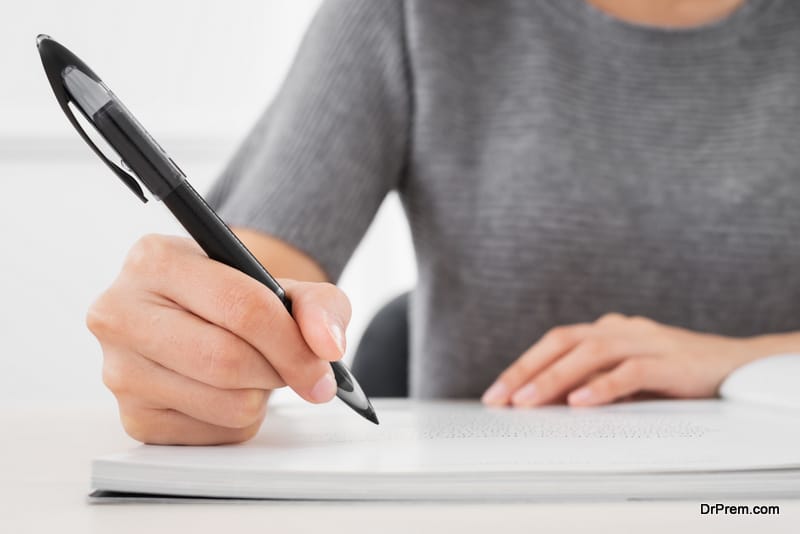 An unconventional technique developed by a Kingston School of Art, London researcher that has been used for military veterans palliative care workers will now be offered to healthcare professionals in the frontline of Covid-19 battle. A unique form of writing therapy, in expressive writing people express their emotions of tough times and events in a safe and regulated way. Penning these emotions help them detach from their painful memories and enable them to recover and enhance their wellbeing without reliving the pain. Participants will take specially-designed descriptive short exercises to express their current emotions. These can be written or recorded on a phone and submitted anonymously for the necessary feedback and could also be shared with others in the group if they choose. A website to be launched next month will have information and links of psychological support resources benefiting those needing it.
16/10/20
New blood test to predict severity of Covid-19 in patients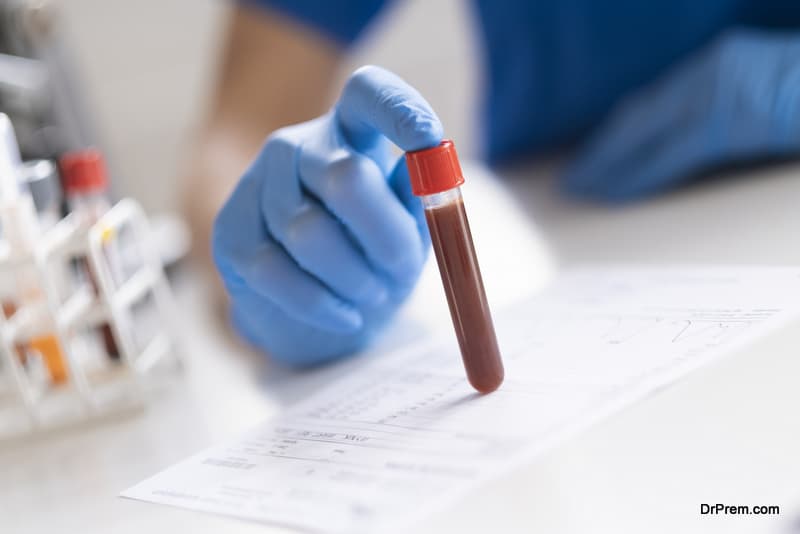 A new blood test claimed by the scientists will be able to predict accurately which patients are likely to develop severe conditions from Covid-19. The test, named as Dublin-Boston score will help clinicians in better decision-making and creating a sort of personalized treatment plan for Covid-19 patients like who may benefit from steroids or may need other intensive therapies.
The blood test gives a score after measuring levels of two molecules – interleukin (IL)-6 which is pro-inflammatory and the other IL-10 which is anti-inflammatory. In severe Covid-19 infections the levels of both get altered. Based on the altered ratio of these two molecules, a point system is developed where every 1 point increase is associated with increased odds of severity by 5.6 times.  Most importantly, the Dublin-Boston score can be easily evaluated and applied to all patients hospitalized due to Covid-19.  The study by the researchers at RCSI University of Medicine and Health Sciences got published in the Lancet's EBioMedicine research journal.
01/10/20
Nasal spray from the Australian Biotech Company could reduce Covid-19 reproduction by 96%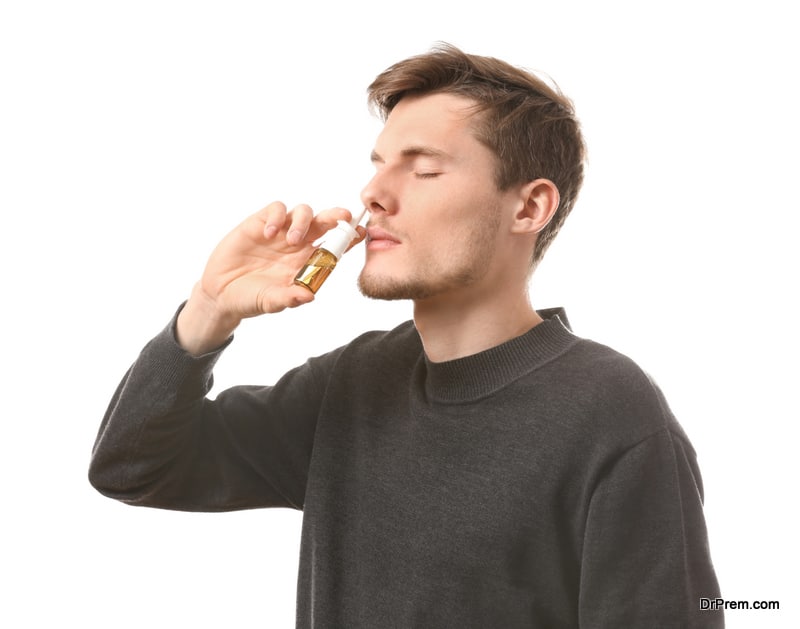 In another possible Covid-19 treatment breakthrough, a nasal spray could reduce the reproduction rate of Covid-19 significantly by 96% and halt the infection spread. This has been observed in a recent study conducted on ferrets and is yet to be peer reviewed. Scientists found the spray given once or twice a week prevented infection in high-risk populations. The company would be ready to test INNA-051 on humans within four months. The nasal spray originally meant to boost immune system to fight common cold and flu has produced successful results against Covid-19 in laboratory testing among animals. The spray stimulates the innate immune system, the first line of defense against all pathogenic invasions.
30/09/20
Clinical trials with Ayurvedic medicine for Covid-19 treatment produce groundbreaking results
85% of the patients on the Ayurvedic natural medicine protocol tested Covid-19 negative on the 5th day compared to 60% of patients given conventional treatments. A report said, a combination treatment of Ayurvedic medicine named "Immunofree" by Corival Life Sciences and "Reginmune", a nutraceutical by Biogetica produced better outcomes than the conventional treatment guidelines issued by the government.
New Covid-19 test to give results in minutes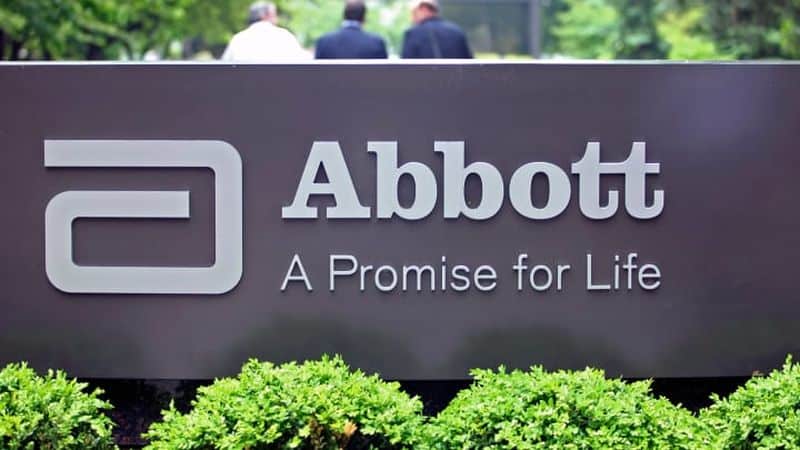 Image Source : fm.cnbc.com
A milestone in Covid-19 diagnosis where an easy-to-use test costing only $5 can give results in minutes. This would dramatically expand the testing capacity of less wealthy nations according to the WHO. Lengthy waiting period for Covid-19 results has been slowing the testing rate and hampering treatment procedures. Countries having high infection rates will highly benefit from this test where results can be received in 15-30 minutes. Abbott and SD Biosensor have agreed a partnership with the Bill and Melinda Gates Foundation to produce 120 million tests that covers 133 countries including Latin America.
28/09/20
Intranasal Povidone-Iodine effective in restricting Covid-19 spread finds a study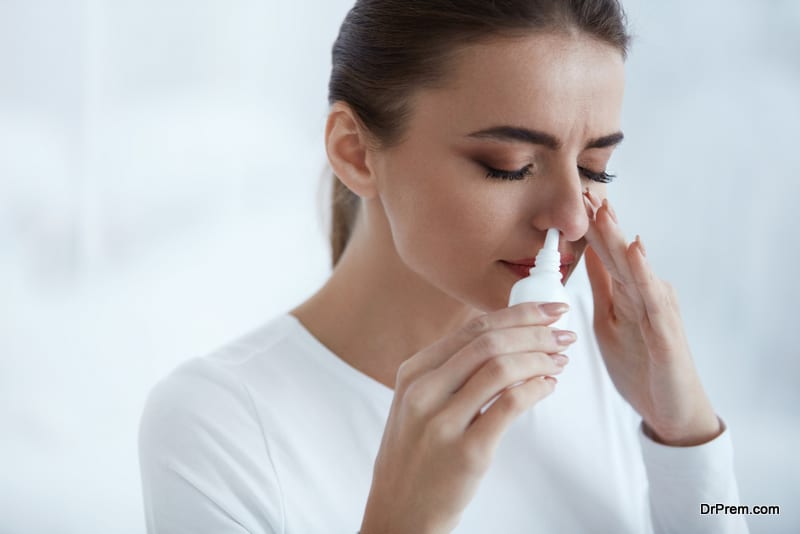 Recent research has found povidone-iodine antiseptic nasal spray may help in curbing Covid-19 infection. Reducing transmission in the research is mainly focused on PPEs or other physical barriers. Its in-vitro efficacy has been proven in SARS-CoV and MERS infection. Its oral antiseptic solution has also found to work against Covid-19 even at low concentrations. The research finding also says, this viral inactivation may not only prevent person to person infection spread but also reduce the spread by decreasing viral load in the lungs.
Adoption of Ayurveda to prevent Covid-19 shoots amid lockdown in India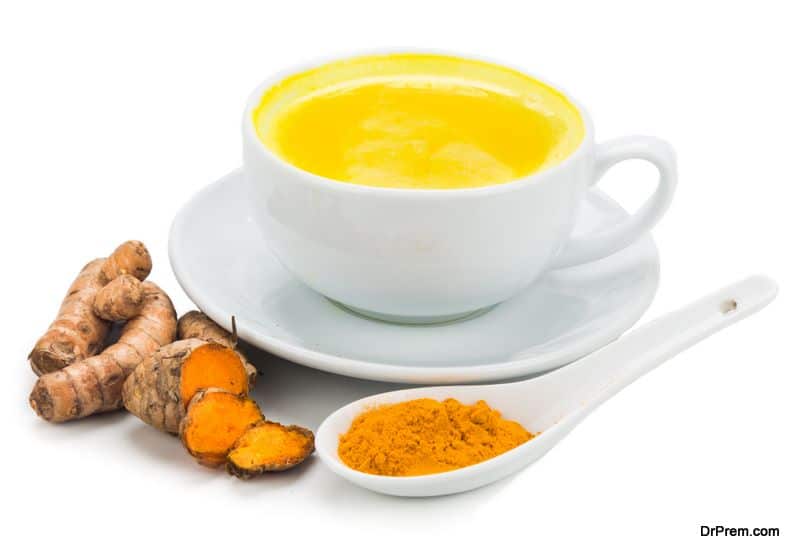 A sudden spurt in interest in Ayush and Ayurveda natural remedies has been observed since the initiation of lockdown in March 2020 as stated in IndiaChapters.in.  Unavailability of a sure cure of novel coronavirus pushed people to turn to Ayurvedic natural remedies like kadha (herbal tea), Turmeric milk, giloy ghan, etc. using commonly available kitchen spices and herbs to prevent Covid-19. The AYUSH proposition was compelling enough to use these remedies as prophylaxis, symptom management and immunity boosting.  A study done to assess the influence of corona in searching natural remedies covering 90 days since the first lockdown showed people's inclination towards secondary medical science like Ayurveda and Homeopathy which was further fuelled by the Prime Minister's advocacy.
26/09/20 
Phone-based saliva test led by India-America research wins the $100,000 NIH prize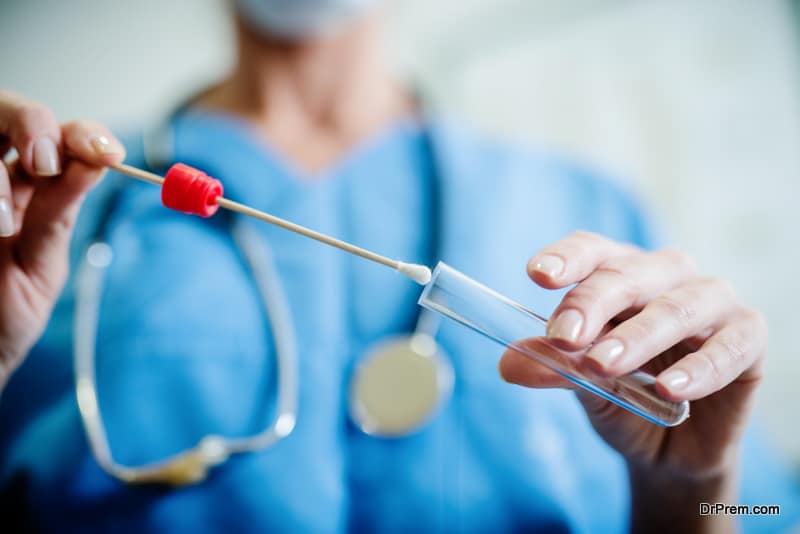 An India-American research team developed a fast, non-invasive mobile phone-based testing system using saliva to diagnose infection, inflammation and nutritional deficiencies like anemia. According to the lead researcher Saurabh Mehta of the Cornell reserachers' team, saliva as biomarkers could bring revolutionary changes in diagnostics by diagnosing malaria, iron deficiency in minutes especially in the underserved areas with very limited access to testing in primary health care settings. It is a notable breakthrough in mobile diagnostics that gives accurate results anywhere in the world. The saliva-based test in the group is done via a small 3D-printed adapter clipped to a mobile phone working in sync with an app. The app captures the image strips from the mobile cam to detect various conditions in less than 15 minutes.
Plasma therapy is effective in controlling Hypoxia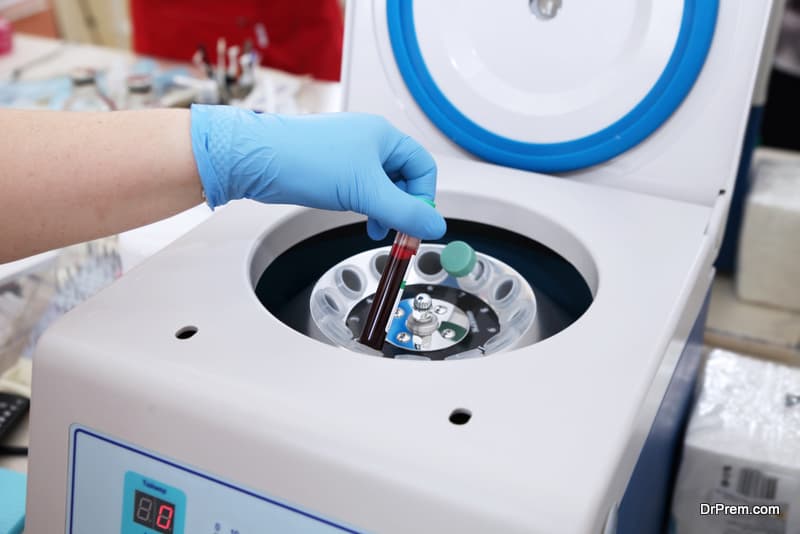 In a first scientific study on plasma therapy in India, a randomized control trial of CSIR and West Bengal government showed convalescent plasma therapy can cause immediate reduction in Hypoxia or low oxygen levels in severe Covid-19 patients compared to those on standardized therapy. The findings also indicate the anti-inflammatory role of the plasma therapy. The study findings are, however, different from the ICMR study that does not support the efficacy of plasma therapy in Covi-19 cure. The study in Bengal is much wider that not only is focused on the efficacy of this therapy but also to find why it works with some patients but not with others.
24/09/20
Scientists identify a pocket in Covid-19 spike protein, hopes of a treatment breakthrough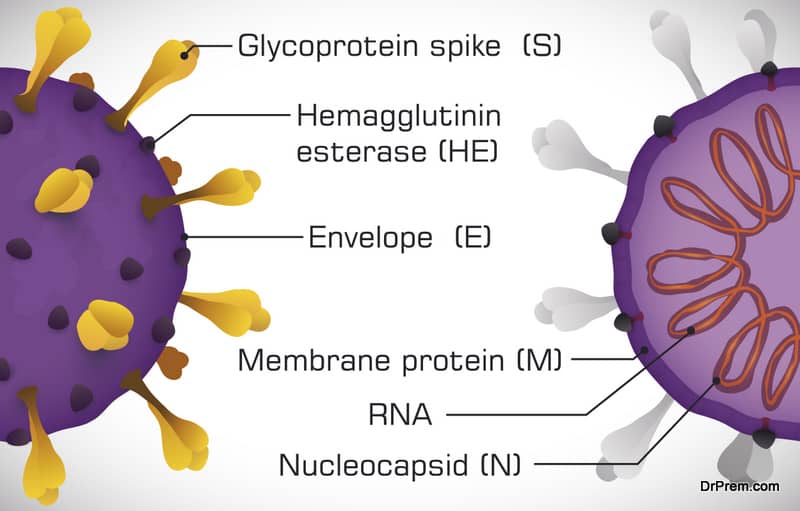 Trials of Covid-19 cure are on as scientists and researcher look for unique pathways to attack the virus. In a new development, scientists have identified a pocket in the spike protein of the virus through which antiviral could be injected to deactivate it before it can attack other cells. Scientists hope this approach could be a game changer in the ongoing scenario. A pill or a spray of the antiviral if given at the early stages of the infection when symptoms show up, it could prevent from progressing to a critical stage. Even though this is a big leap in the search for Covid-19 cure, experts believe it could take years for the drug development.
22/09/20
Herbal treatment trials get the WHO nod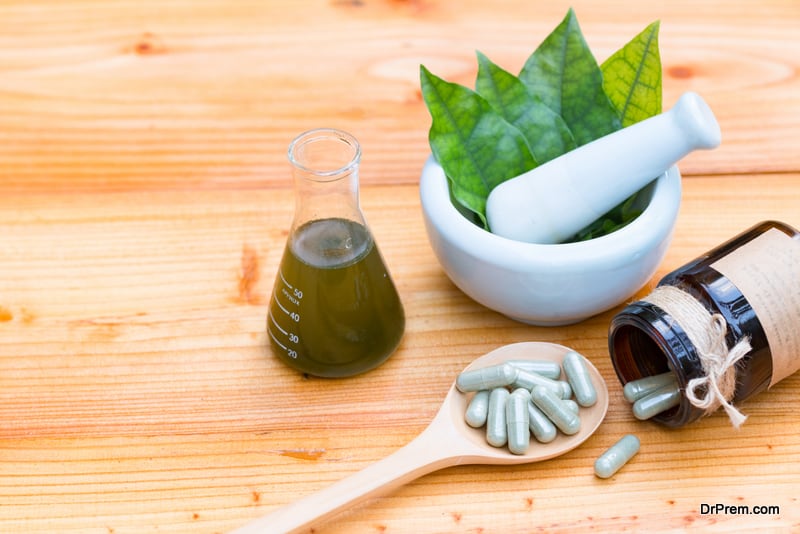 Can alternative therapies help in fighting Covid-19? The million dollar question! While scientists and researchers are busy in repurposing drugs for Covid-19 treatment, alternate treatments are also being researched at the same time. In an interesting development, the WHO granted regulatory approvals for herbal treatment clinical trials. A recent report suggests Phase I/II of clinical trials would be applicable for selected herbal medicines available in different parts of the world. Only after proper monitoring of safety and efficacy, expedited launch will be approved for these herbal medicines. The move from WHO stems from the success rates of traditional medicines in combating previous pandemic outbreaks like Ebola. China, the epicenter of the outbreak also applied TCM (Traditional Chinese Medicine) to combat side effects caused by conventional drugs in Covid-19 treatment.
Drug used to treat coronavirus infections in cat may be effective in humans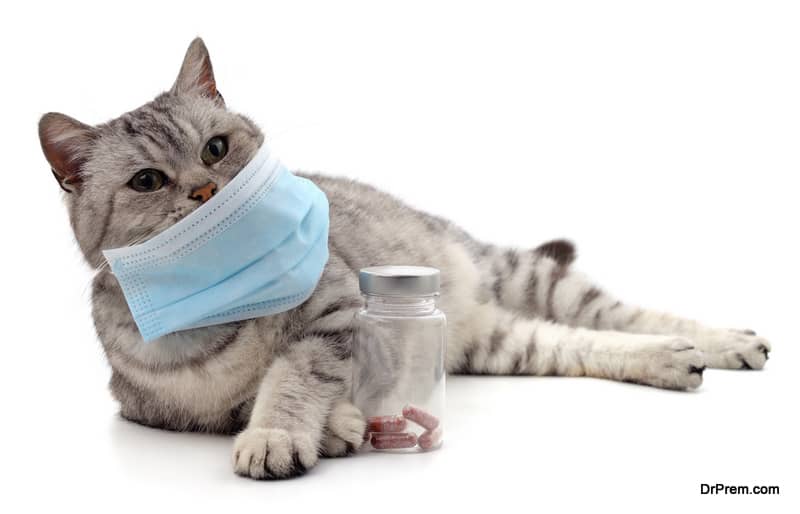 A new study published in the journal Nature Communications reveals the drug, a protease inhibitor GC376 used to treat serious coronavirus infections in cat can be effective in treating Covid-19 infection in humans. Joanne Lemieux, a professor at the University of Alberta in Canada is highly optimistic of the finding paving the way for human clinical trials of the drug. GC376 interferes with the virus replication in cats thereby effectively ending the infection. The orientation of this drug in binding with the active protein site of the SARS-Cov-2 protein inhibits the viral replication. Identifying the mechanism gives ample scope to develop more effective drugs.
21/09/20
Scientists identify a potential drug for treating Covid-19
A new drug 4-Phenylbutiric acid (4-PBA) could prevent or mitigate the outcomes of Covid-19 infection as has been released in the research published in Cytokine and Growth Factors Review journal. An initial study on animal models showed that the drug could completely curb Covid-19 related mortality from respiratory failure from cellular stress causing uncontrollable cytokine storm.
According to one of the lead researchers, repurposing the drug could further modulate cellular stress in conditions like diabetes, aging, or cancer considered high-risk factors for Covid-19 and reduce the risk-factor considerably. The drug has already received the approval for using against other diseases and hence could be applied clinically quite easily. The study also has identified BiP (Binding Immunoglobulin Protein) present in endoplasmic reticulum, as a stress marker that can guide in assessing cellular stress in affected patients. These can be early indicators of Covid-19 risk groups along with determining the efficacy of 4-PBA drug.
India's low-cost Covid-19 test 'FELUDA' with quick turnaround time launched for commercial use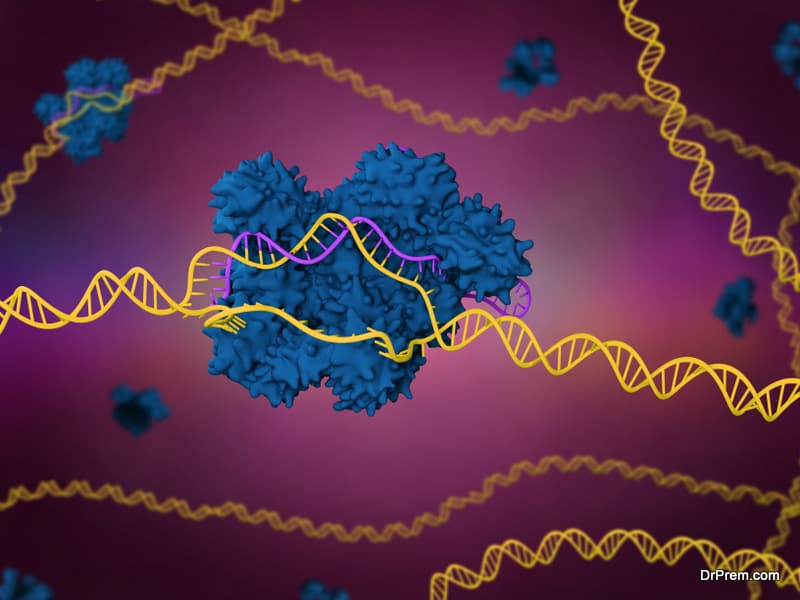 The DCGI (Drugs Controller General of India) has approved the commercial launch of 'FELUDA' the indigenously built TATA CRISPR Covid-19 test using cutting edge technology.  The TATA CRISPR test with 96% sensitivity and 98% specificity for Covid-19 detection is at par with the gold standard RT-PCR test but provides a quicker turnaround. This is the world's first diagnostic test done by deploying a specially adapted Cas9 protein for successful virus detection. Moreover, TATA CRISPR could be tweaked for detecting other pathogens in future.
18/09/20
Eli Lilly's Covid-19 antibody drug shows promising results, cuts hospitalization rates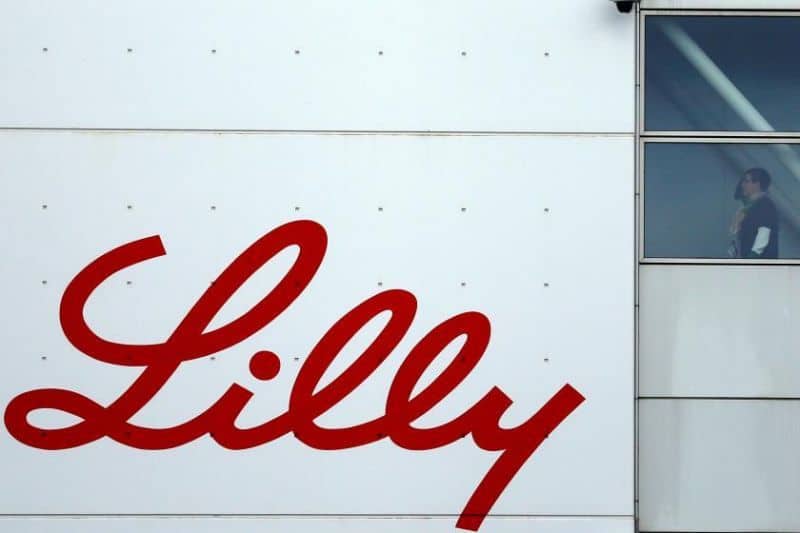 Image Source : s.yimg.com
Before Covid-19 vaccines are licensed for public use, engineered monoclonal antibodies of the similar virus promises to beat the infection. Eli Lilly's interim reports of the placebo-controlled trial on 302 patients says, only 1.7% of the patients treated with the drug required hospitalization or ER visit compared to 6% in the placebo cohort. In the mid-stage study, three different doses of the engineered antibody from a Covid-19 recovered patient LY-CoV555 were tested. These antibodies work by recognizing and locking the foreign disease-causing cells preventing healthy cells from infection.
The effect of the treatment was pronounced in high-risk patients having over average BMI or other health conditions. Of three different doses, only the middle dose could reach the trial's primary goal that is reduction of viral load after 11 days. Lower and higher doses could not reach the desired mark.
Pfizer vaccine trial bets to post early win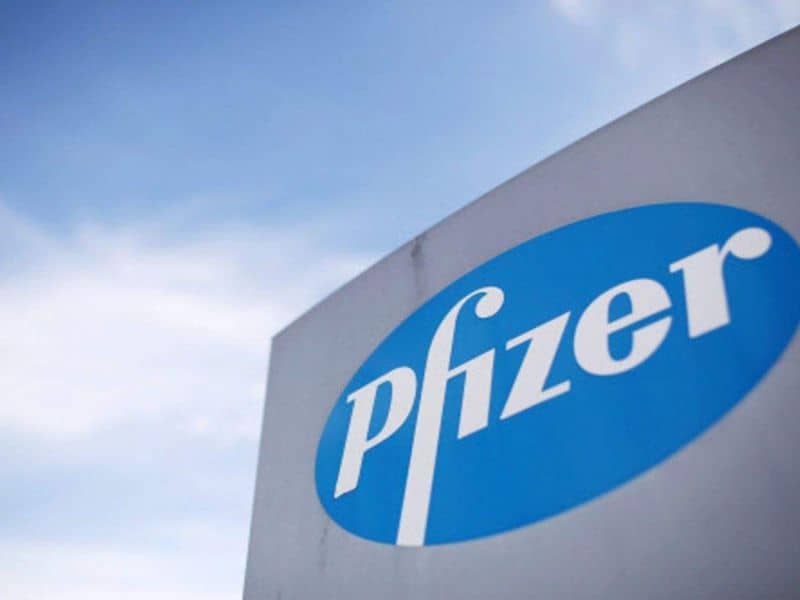 Image Source: timesofindia.indiatimes.com
Pfizer Inc has bet that effectiveness of its vaccine will be evident early in the clinical trial according to the internal documents produced. By October end, the efficacy and safety of the vaccine developed jointly with BioNTech SE will be known and Pfizer would seek for quick regulatory approval. Such quick conclusions and proposals for regulatory approvals are raising concerns among scientists who feel whether the vaccine developers have enough data to support the efficacy and safety issue even though Pfizer's clinical trial protocols outlines the US FDA safety and efficacy standards. According to the FDA, a Covid-19 vaccine in a large scale trial must be at least 50% more effective than a placebo before considering it for approval.
AI-powered cough analysis pattern to help in faster Covid-19 screening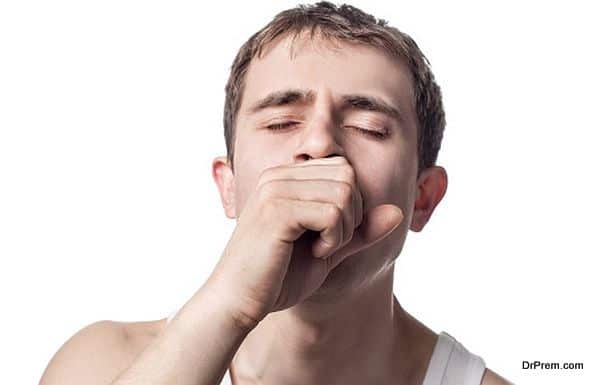 This AI-powered healthcare tech is helping in speeding up screening Covid-19 patients filtering those having Covid-like symptoms but without infection. The tool developed by the Wadhwani Institute of Artificial Intelligence analyzes coughing sound patterns, a potential low-cost quick-result driven solution that would help in mass screening especially in remote locations in India. The tool can be further tweaked to detect more serious conditions like tuberculosis. For Covid testing, individuals at testing clinics are asked to cough over a phone. An app in the phone analyses the sound signals to determine whether the person is Covid-positive or not.
17/09/20
Masks the most powerful public health tool even than the vaccine to combat Covid-19 asserts US CDC official
According the Robert Redfield, the CDC director, masks can be even more effective than the vaccine to check the spread of infection. Face masks offer better protection and adequate scientific evidence support the fact. While the Covid-19 vaccine is expected to hit the market by 2020 end or early 2021, nobody can guarantee its efficacy. Even it would take time to reach the masses. Prominent researchers and vaccine developers feel early vaccines may not be that effective and the world should be lucky if a vaccine could provide 75% protection to those vaccinated. Governments all over the world continue to urge wearing masks even after the vaccine is available. If masks could be used properly, the Covid-19 pandemic could be brought under control very soon.
15/09/20
Doxycyline, the veteran antibiotic shows promising outcomes in treating severe Covid-19 in a New York study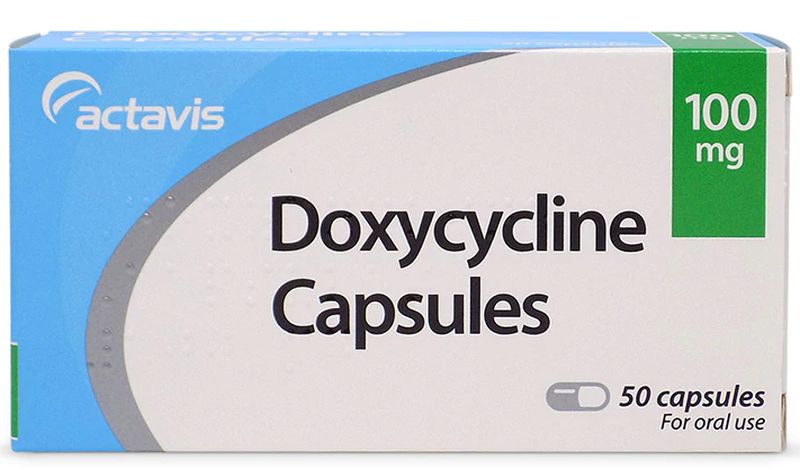 Image Source : clf1.medpagetoday.net
While repurposing and reusing drugs has been the mainstay of Covid-19 treatment in absence of a magic pill, it is again Doxycycline that has emerged as a savior. The drug with dual antiviral and anti-inflammatory properties has the potential to reduce the immune response in viral infections. A recently published New York study found significantly enhanced clinical outcomes in Covid-19 patients. The study include 89 symptomatic Covid-19 patients with several comorbidities like hypertension, diabetes, CAD, congestive heart failure or obesity and their median age was 78 years. On treatment with Doxycycline and standardized care, 85% patients showed clinical recovery like reduction of fever, improvement in oxygen saturation. Doxycycline if given early to high-risk patients with moderate to severe Covid-19 infections in non-hospital settings led to faster recovery and reduced mortality.
14/09/20
Personalized medicine may be more realistic in future healthcare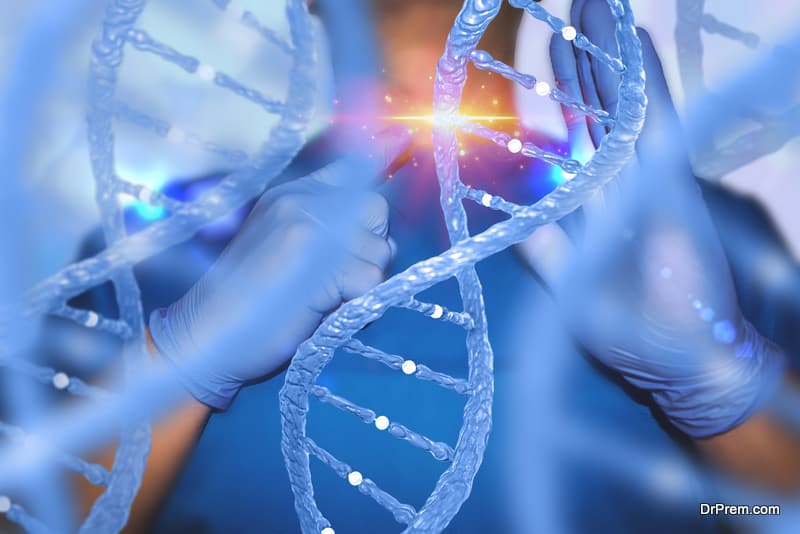 Personalized medicine would be a more realistic in treatment approach in many specialties including pulmonology in the coming decade. This was presented in a recent paper at the European Respiratory Society International Congress 2020 where researchers pointed out significantly different levels of adiponectin and leptin in males and females with higher levels present in female patients. One of the objectives of this study was to get nearer to personalized medicine deriving the best treatments effective in individual cases. The study done on asthma patients and those with COPD gave a better understanding of the impact of circulating adipokines on the sex, age and BMI of patients pointing towards the need for personalized approach to treatments.
Journal says masks can help in immunity building by variolation method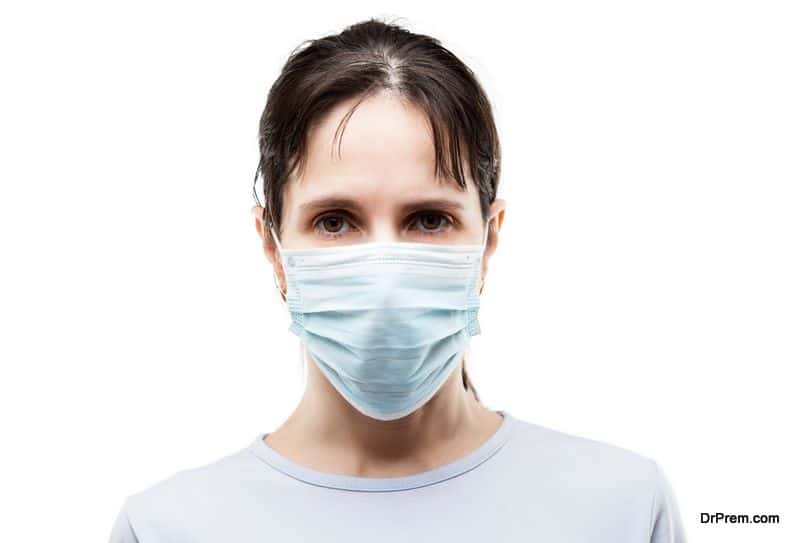 This was mentioned in a commentary in the New England Journal of Medicine. Face masks could act like the age-old variolation or inoculation method to build immunity and slow the Covid-19 infection spread. Monica Gandhi and George W Rutherford of the University of California said since viral inoculums matter a lot in the severity of Covid infection, masks can help in reducing the exposure to viral inoculums. Masks can filter some viral droplets (depending on the type of mask worn) and the wearer could be exposed to lesser inoculums while inhaling. This can provide a vaccine-like immunity similar to what was observed in small pox immunization before the vaccine was developed. Universal masking is found to reduce the infection rate. Therefore, the pair hypothesize it would also reduce the proportion of asymptomatic population.
AstraZeneca and Oxford announces resumption of clinical trials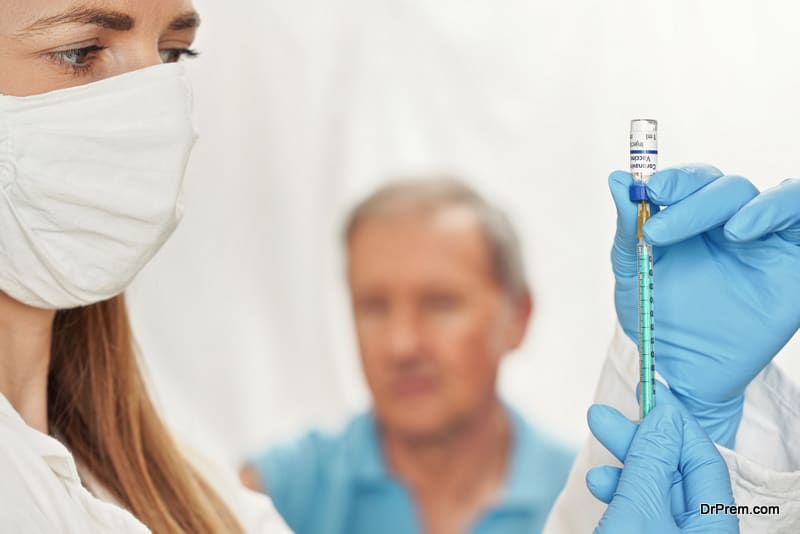 The announcement was made on Saturday after the trial was paused for days owing to a reported side effect in a UK volunteer. However, Oxford confirmed that all clinical sites in the UK will resume trial as the regulators gave a nod to go ahead. The vaccine developed by Oxford and Astrazeneca is expected to touch the finishing line faster than dozens of others going through clinical trials. Some 18,000 people in Britain, Brazil and South Africa have already received this vaccine. In the US, nearly 30,000 volunteers are being recruited for the trial.
12/09/20
DGCI approves human trials for new Covid-19 drug from PNB Vesper Life Science
Image Source : pnbvesper.com
The research-based pharma company of India PNB Vesper Life Science claims their proprietary drug PNB-001- Baladol has been successful in treating Covid-19 patients and it could be the first chemical entity in the pharma world to treat this infection. Initial preclinical results have been highly promising. The Phase II trial will be conducted within 60 days on 40 moderate Covid patients on oxygen support at BMJ Medical College Pune.
According to the CEO of Vesper Life Science, the drug has been effective in reducing fever, body ache and inflammation preventing cytokine storm and ARDS. The novel mechanism of the drug can reduce death rate by 80% whereas Dexamethasone can reduce only 20%.  After completion of the Phase II trial, the Phase III trial will be done on approximately 350 patients in six medical colleges across the country.
More than one Covid-19 vaccine could be in the winner's range by fall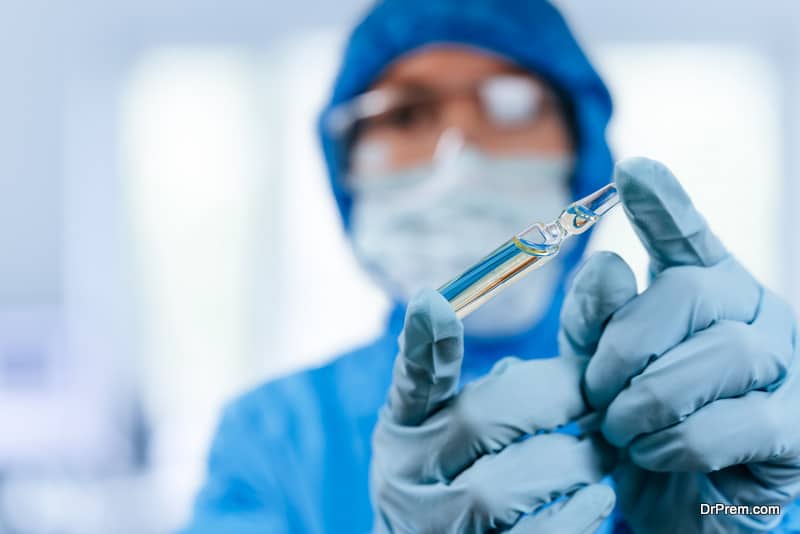 Many Covid-19 vaccines could pass the clinical trials sooner by this fall according to experts. Obviously, the first vaccine to emerge successful in terms of efficacy and human safety will be a breakthrough but is likely to be joined by others. Dr. Anthony Fauci, director of the NIAID said there will not be one but multiple candidates touching the finishing line in very small gaps. Apart from the AstraZeneca, at least two vaccines are almost at the end-stage of clinical trials – one co-developed by Moderna and NIH and the other from Pfizer and BioNTech SE.
Novavax and Johnson and Johnson are likely to start their large trials sooner this month with high chances of rolling vaccines by the year end or early 2021. Besides China and Russia are in the final stages of trials the results being promising so far. Multiple vaccines may provide additional benefits related to safety and efficacy each giving best results for a specific age group.
Restructuring surgery, the next biggest healthcare challenge after Covid-19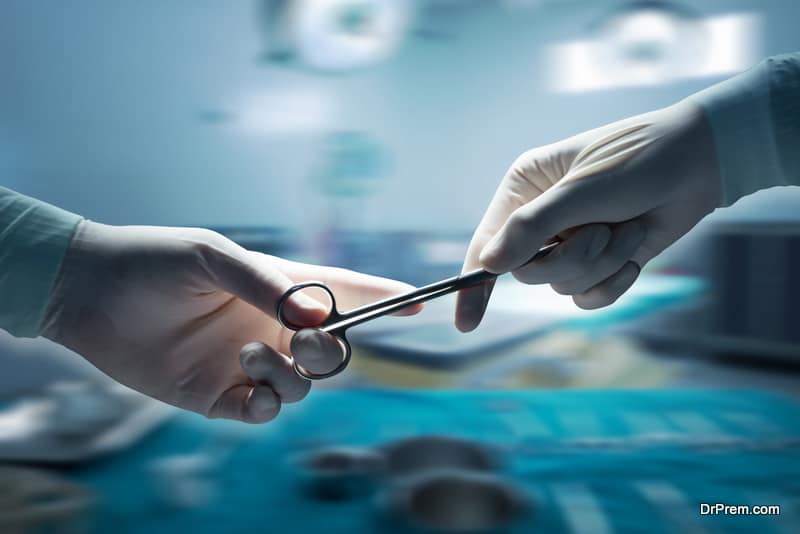 Since WHO declared Covid-19 pandemic in March 2020, thousands of essential and elective surgeries either got cancelled or postponed. Nearly seven months after battling the virus, physically and mentally exhausted surgeons are resuming operations. Interruptions in training have halted their professional development. Global healthcare is almost staring at "another pandemic" of countless patients with serious conditions deprived of the required care for months. Many patients have either faced untimely deaths or are nearing to death owing to lack of timely care.
11/09/20
China's nasal spray vaccine gets approval for trials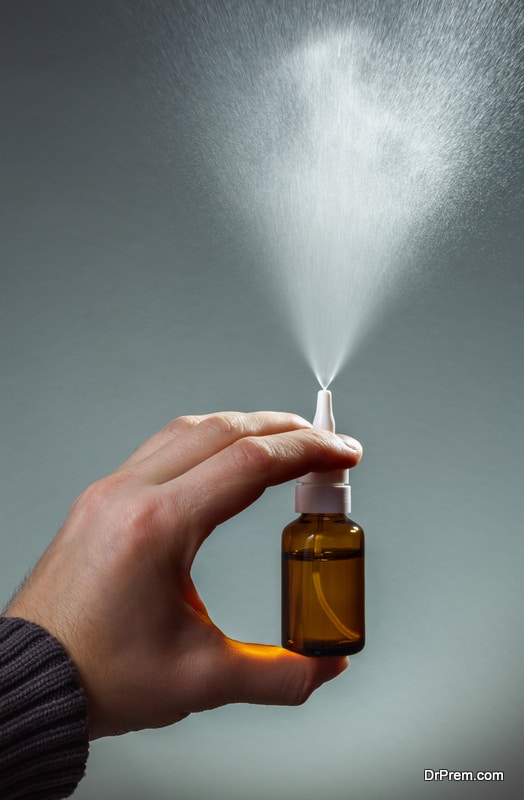 China's first nasal spray vaccine gets the nod for clinical trials that is to start from November with 100 volunteers in the Phase I. The vaccine, one of its kind is a collaborative effort of Xiamen University, The University of Hong Kong and Beijing Wantai Biological Pharmacy. According to a microbiologist from the University of Hong Kong, the vaccine will stimulate the natural infection pathway of the virus and trigger immune response. The vaccine is expected to provide dual protection from influenza and the novel coronavirus.
Nasal spray vaccines are easier to administer and mass production and distribution. This vaccine uses live attenuated influenza vaccine different from other four technical routes adopted in vaccine development. The chances of systemic side effects are low but there may be some minor respiratory troubles like asthma and shortness of breath. Whether the vaccine will provide long term immunity or not than the injected vaccines is not yet clear. It may need at least a year more to finish three phases of clinical trials.
10/09/20
Personalized medicine is the key to sustainable healthcare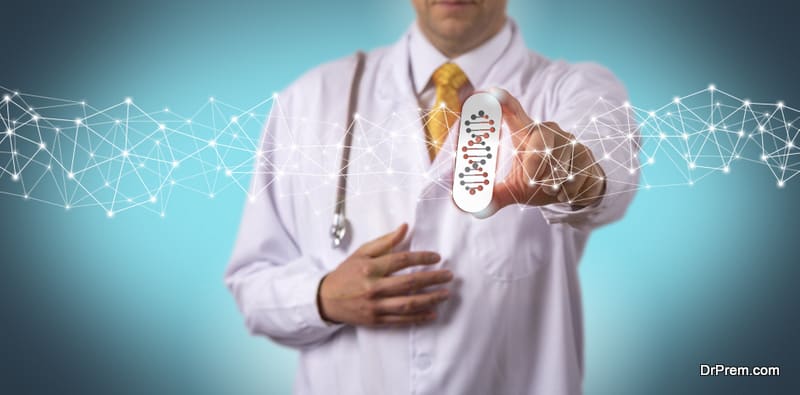 According to Joerg Michael Rupp, Head International 7 Areas at Roche in his keynote speech at the online Global Bio Conference 2020 held on September 7-9 feels that efficient allocation and utilization of medical resources can make healthcare sustainable where personalized medicine would be the key. Personalized medicine improves patient outcomes at a reduced cost bypassing unnecessary procedures. This not only would reduce the individual's healthcare burden but also the socioeconomic burden at the national level. Abundant healthcare data available could drive towards accelerating personalized medicine. The need is for "value-centered approach" where not only clinical efficacy of the drug matters but the individual patient's socioeconomic activities, opportunity costs and values associated with personal life.
09/09/20
Unexpected adverse reactions in a study participant stalls AstraZeneca trial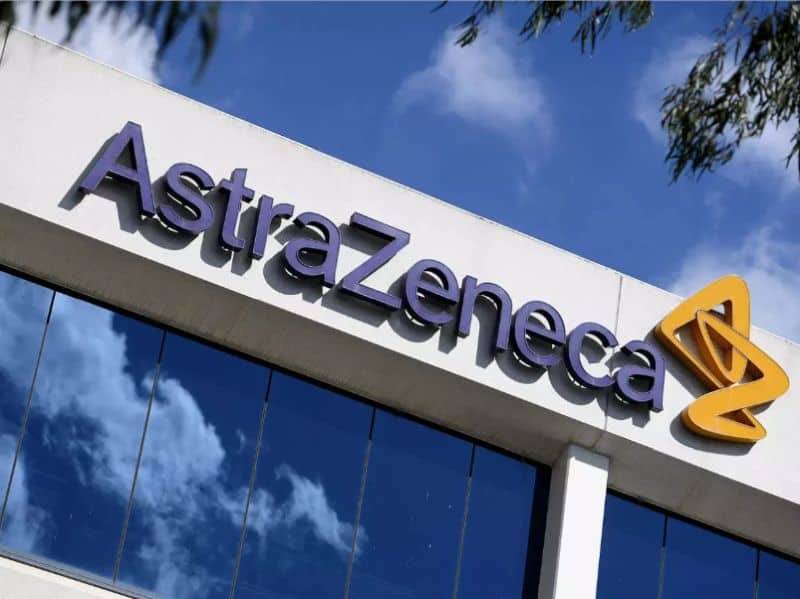 Image Source : img.etimg.com
AstraZeneca announced a voluntary pause in RCT of Covid-19 vaccine after a volunteer reported of unexplained ailments. The halt in vaccination trials is a part of RCT that often triggers reviewing safety data by an independent committee. The nature and severity of the illness of the volunteer is not yet clear. Such momentary pauses during clinical trials are not uncommon but with AstraZeneca's vaccine, this is the 1st instance. AstraZeneca is almost in the final lap of clinical trials and was supposed to post final results by this month.
UAE's leading health insurance company Daman and Microsoft to collaborate for Health Bot to fight Covid-19
In collaboration between Daman and Microsoft, an AI-powered Health Bot would further assist patients in self-assessment and guidance to Covid-care. The bilingual Daman Health Bot is supposed to provide expertise in checking symptoms, triage, medical information and recommendations.
The patients will have to answer a specific set of questions asked by the bot. The bot will guide to specific protocols strongly advise them to get connected with Abu Dhabi Department of Health (DoH), UAE Ministry of Health and Prevention (MOHAP) and Dubai Health Authority (DHA) for further assistance. The aim is to empower patients more to take timely safety measures and treatments.
08/09/20
China showcases Covid-19 vaccine for the first time at Beijing Trade Fair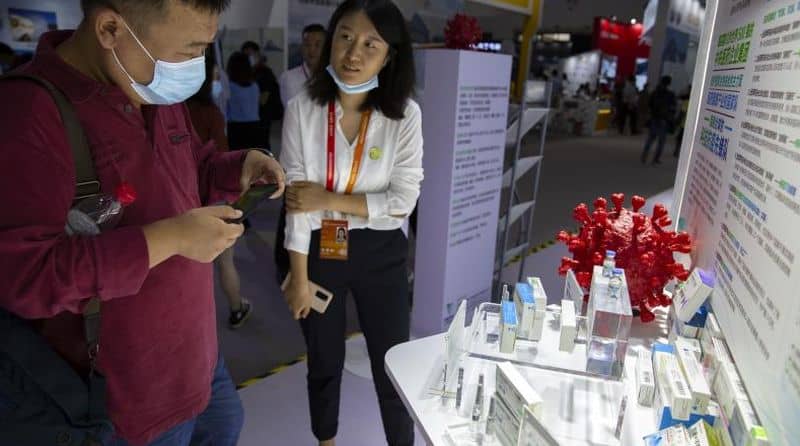 Image Source : s3.ap-southeast-1.amazonaws.com
Hopes rest on the small vials of Covid-19 vaccine displayed for the first time that could change the course of the pandemic. The vaccine candidates produced by Chinese companies Sinovac Biotech and Sinopharm are yet to hit the market. The producers hope to make it available by the year end after completing the most important Phase 3 trial.
Russia releases the first batch of Sputnik V in public
Within a month of registration, Russia's first batch of Sputnik V vaccine has been released in public with planned regional deliveries. According to the mayor of Moscow, residents of the capital city would be vaccinated within a few months. The Russian vaccine has passed the required quality tests prior to approval and registration.
04/09/20
Sanofi and GSK initiates human trials of the Covid-19 vaccine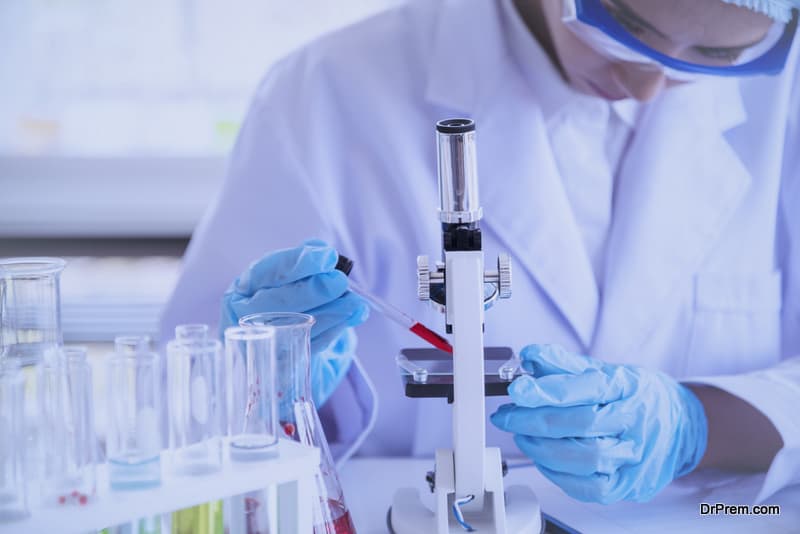 Global pharma giants Sanofi and GSK started human clinical trials of their Covid-19 vaccine candidate developed jointly. They have enrolled 440 healthy adults across 11 sites in the US.  It is using recombinant protein-based technology similar to one of Sanofi's seasonal flu vaccines. Phase I and II clinical trials would be randomized, double-blind and placebo-controlled to evaluate the vaccine's immune response, safety and tolerability. Results are expected in the early December based on which the Phase 3 trial will be initiated. The companies plan to go for regulatory approval in the first half of 2021 provided adequate data are available.
Covid-19 complications may up the chances of diabetes
This has been identified by a research team involving the Cluster of Excellence PMI. The Covid-19 virus has the potential to damage the pancreas in addition to other tissues which may cause diabetes. The entry mechanism of Covid-19 into human cells via ACE2 is also observed in the beta-pancreatic cells which may impact beta-cell functions and insulin secretion. Diabetologists need to be aware of this possibility resulting from acute complications of Covid-infected patients.
03/09/20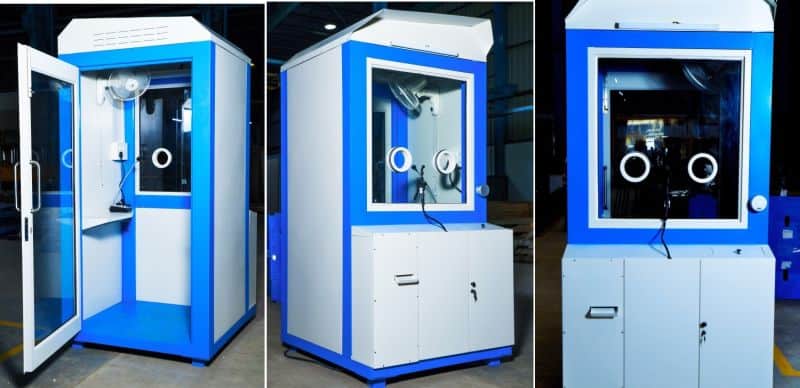 Image Source : indiamedtoday.com
Tata Steel launches innovative swab collection unit to minimize contamination risk of health workers
Tata Steel's construction solution business arm has launched Nest-in, the swab collection unit to ensure risk-free sample collection process by health workers. As the need to collect more samples for Covid-19 testing grows, it has become more critical to ensure the health safety of the collectors and hassle-free collection of both the healthcare workers and patients.
The unit provides a contact-less exchange of test tubes. A two-way mic and speaker system allow clear communication between the healthcare worker and the patient. The spacious unit has sandwiched panels to maintain an ambient condition inside and an in-built disinfectant spray ensures proper sanitization after each collection.
Corticosteroids can cut death rates of critical Covid-19 patients, WHO modifies treatment guidelines
This has been announced on September 2nd after analyzing 7 international trials prompting WHO to change its treatment guidelines. The analysis pooled from different trials with low dose dexamethasone, hydrocortisone and methylprednisolone found that it can improve COVID survival rates among ICU patients. According to researchers, it is equivalent to 68% of the sickest Covid-19 patients surviving with Corticosteroids compared to around 60% survival without corticosteroids. The WHO in its updated guidance gives a "strong recommendation" of steroid use in severe and critical Covid-19 patients.
27/08/20
AstraZeneca Phase I/II AZD1222 Covid-19 vaccine trial may not report convincing protection data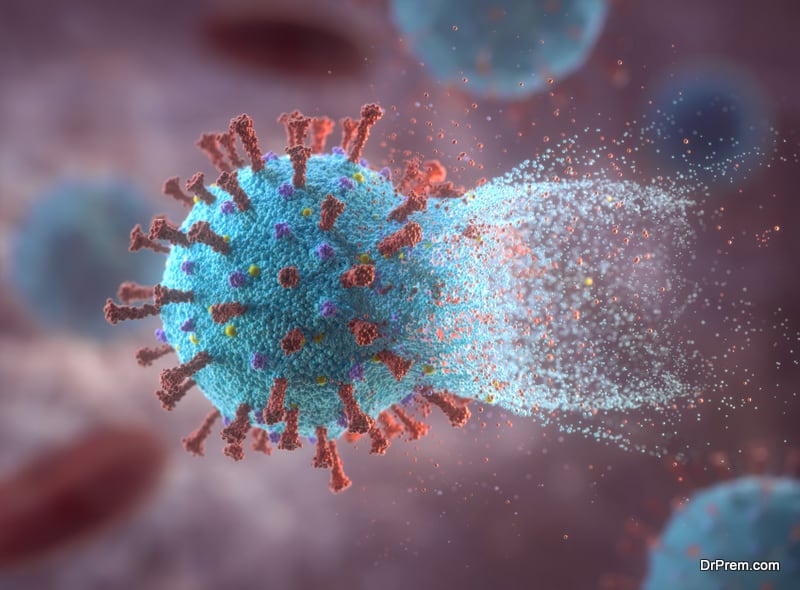 The phase I/II AstraZeneca trial covering over 1000 volunteers may not be enough to demonstrate clinically significant signs of the vaccine's efficacy. The initial phase needing only 30 Covid-19 patients to detect the vaccine's efficacy is too small and would just validate the ongoing trials. The early trials are purposed to investigate immunogenicity not protection from the disease. The principal investigator, Sarah Gilbert in a July 15 interview said that the vaccine's efficacy is expected to be known by September.
Data from larger clinical trials in the UK, Brazil and South Africa could offer some possibilities to read out the efficacy, but different designs and protocols adopted in these studies raise skepticism regarding the accuracy of reported outcomes.
21/08/20
Russia prepares for Covid vaccine trials on 40,000 people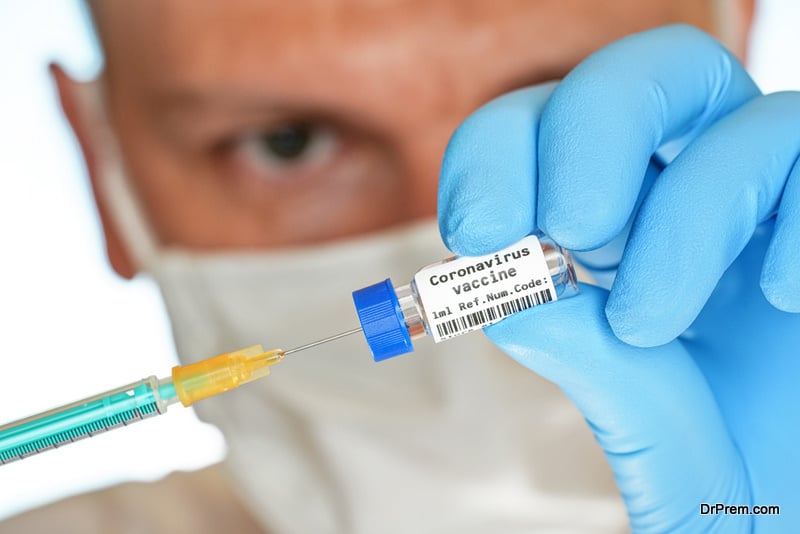 Russia prepares for a mass testing of its first potential Covid-19 vaccine, Sputnik V on 40,000 people for the regulatory approval from the coming week. The vaccine after two-months of initial small human trials has been hailed as safe and effective although the results of trials are yet to be made public.  The mass testing will be overseen by a foreign research body to further affirm the efficacy and safety aspects of the vaccine.
17/08/20
Russia becomes the first country to approve Covid-19 vaccine
The vaccine developed by the Gamaleya Institute has cleared a fast track approval process raising doubts among global researchers. The vaccine has been creating lots of news for its quick approval as it skipped the Phase III clinical trial which is the benchmark to prove it efficacy and safety. Russia has announced mass vaccination program to begin from October although its efficacy is yet to be confirmed. The outcomes of the vaccine could make or break the economy of the country.
15/07/20
Moderna's Covid-19 vaccine labeled as 'safe, produces more antibodies
A study on Moderna's Covid-19 vaccine has been proved to be safe and produced higher levels of virus-killing antibodies among the study participants exceeding that of the recovered patients.  The research published in the New England Journal of Medicine mentioned no serious side effects of the vaccine. 50% of the volunteers, however, reported mild or moderate chills, fatigue, headaches, muscle aches or pain at the injection site. The symptoms are likely to be in volunteers receiving the second or the highest dose. Moderna Inc. started human trials of this vaccine just after 66 days the genomic sequence of the virus was released.
06/07/20
India's Covaxin and ZyCov-D gets the nod for Phase I and II trials
The trials are to start this week. The Phase I trial of COVAXIN developed in association with ICMR is scheduled to be completed in 28 days. However, it would take months to complete Phase II and III trials before it could be launched for vaccination purpose.
21/06/20
Dexamethasone proves to be the first life-saving drug for Covid-19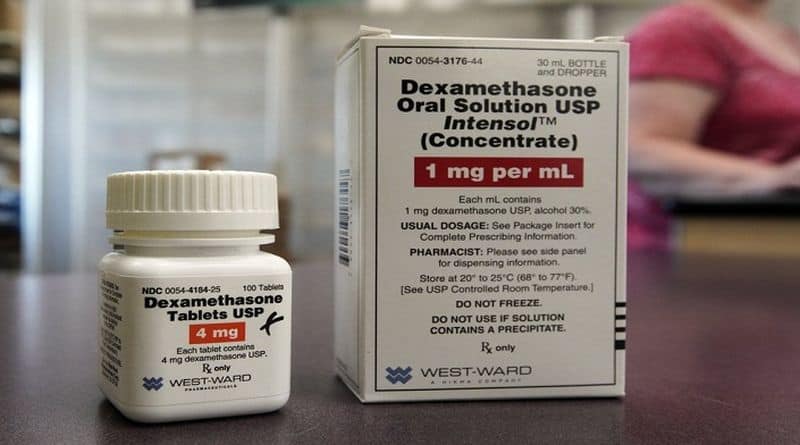 Image Source : resize.indiatvnews.com
In another Covid-19 treatment breakthrough, low dose Dexamethasone has been proved to be life-saving. It cuts the death risk of ventilated patients by one-third and those on oxygen support by 1/5th. Had it been used earlier to treat patients in the UK from the start of the pandemic, nearly 5000 lives could have been saved according to researchers.
09/06/20
China achieves Covid-19 vaccine breakthrough 
Cell, one of the reputed life science academic journals published the research and development of China's inactivated Covid-19 vaccine candidate, BBIBP-CorV. The research states of the pilot-production of BBIBP-CorV for animal trials that have induced high levels of antibodies in mice, guinea pigs, rats, rabbits and non-human primates assuring protection from Covid-19. Additionally, the vaccine showed productivity and high genetic stability essential for vaccine manufacturing.  The Beijing Vaccine & Serum Institute has developed the world's largest facility to manufacture inactivated vaccine capable of producing over 3 million doses scaling up to 100-120 million doses annually in mass production.
08/06/20 
European scientists nearing a breakthrough on antibody treatment for Covid-19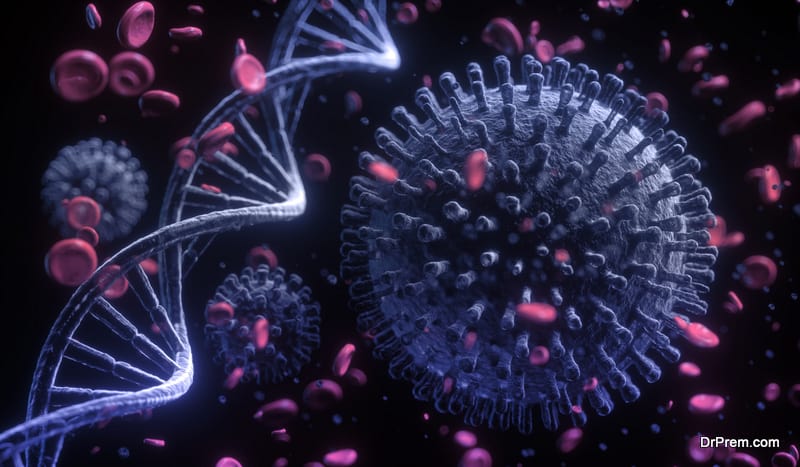 Scientists from the UK and Sweden are working on Covid-19 vaccine are inching to a breakthrough on antibody treatment that could save thousands of lives. According to AstraZeneca, the potential treatment would be a combination of two antibodies given in a single dose. Giving both antibodies in a single shot reduces the chance of developing resistance to one antibody.
09/06/20 
Three big study reports dash the hopes of Hydroxychloroquine usage for Covid-19 prevention and treatment 
Amid the hype and hope surrounding Chloroquine's efficacy as a preventive and curative option for Covid-19, the scientific results, however, give a different picture. On June 4th, Lancet retracted the paper that reported Hydroxychloroquine increased death rate among Covid patients after receiving serious criticism that halted several ongoing clinical trials with the drug.
But, recently three large newer studies, 2 where people were exposed to the virus or were in the risk of contracting infection and the one with severely ill patients  show that the drug is of no use in treating or preventing Covid-19. 
02/06/20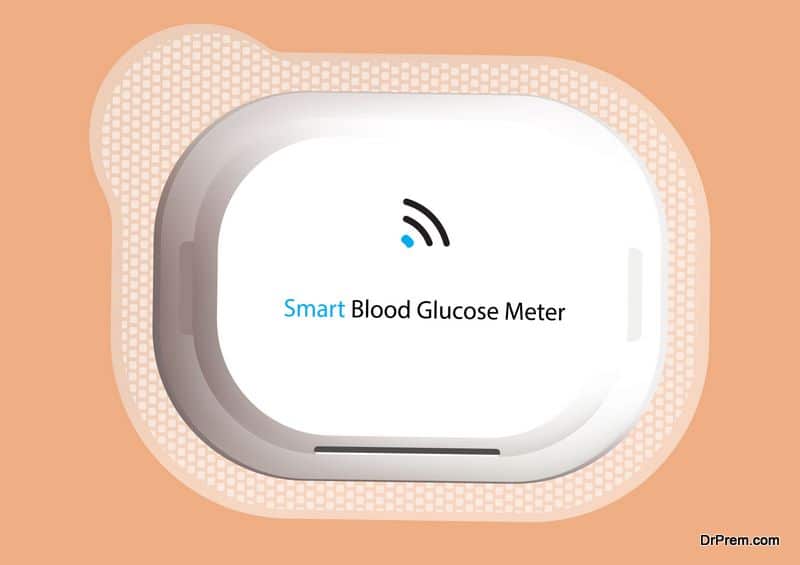 Digital innovation opportunities in diabetes care widen in Covid-19
Diabetes poses a higher mortality risk in Covid-19 infections with 10% of diabetic patients dying within 7 days of hospitalization. Recent developments in digital products enable smart diabetes management with the wearable patch that monitors insulin levels round-the-clock. This helps in remote monitoring of the person's blood sugar trends crucial for diabetes management.  The study report published in Diabetologia emphasizes the utility of various digital tools that help in holistic diabetes management by relieving certain psychosocial challenges of diabetics and improving their quality of life.
28/05/20
Applied Materials looks forward to the collaboration for low-cost sustainable healthcare solutions
The India arm of the NASDAQ-listed Applied Materials recently teamed up with academic partners, startups and collaborators to develop tech-enabled solutions to combat Covid-19 faster. The multidisciplinary team is focusing on creating high-performance sustainable PPE kits and respiratory solutions. The areas that the company is looking for like-minded innovators are:
Develop antiviral solutions to be sprayed on surfaces including the coverall of healthcare workers
Safe UV-sanitizing solutions
Ozone sterilizer to enable reuse of PPE kits
Low cost ventilators
27/05/20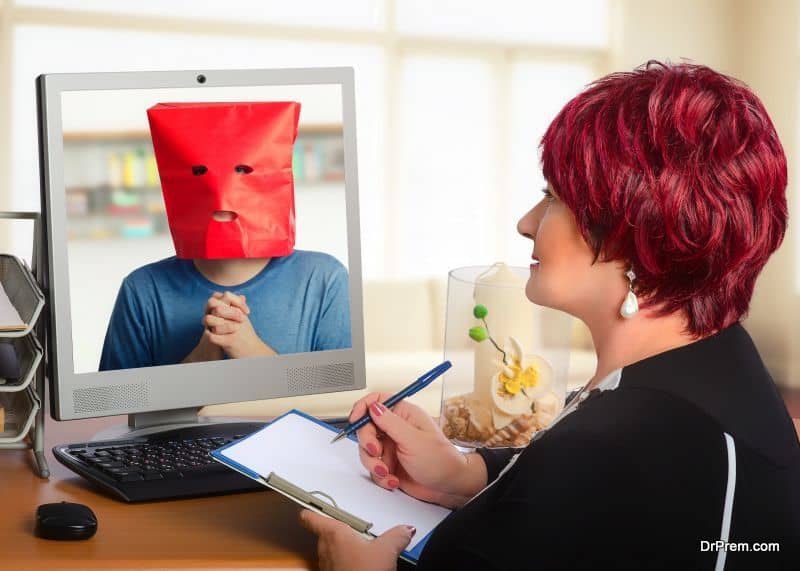 Telemedicine witnesses a steep rise in the Covid-19 pandemic
When people are locked in their homes for the last few months, accessing virtual healthcare has been the new normal. Telemedicine is not new but people are not used to it as they prefer face-to-face consultations more.  Telemedicine with more secured platforms, high-quality virtual call images, improved connectivity and other features facilitated comfortable virtual consultation in trying times.  Tytocare, the first company to help patients check their vital parameters real-time during teleconsultation has been immensely helpful.
14/05/20
NIH starts trial of Hydroxychloroquine and azithromycin for Covid-19 treatment
NIH has initiated a clinical trial on adults with mild to moderate Covid-19 patients in the US to evaluate the recovery hospitalization rate with Hydroxychloroquine and azithromycin. The National Institute of Allergy and Infectious Diseases (NIAID) is sponsoring the study and Teva pharmaceuticals is providing the medications.  Confirmed Covid-19 infection cases with recognizable symptoms like fever, cough and shortness of breath are included in the study trial. Many participants are likely to be more than 60 years old with one or more comorbid conditions like cardiovascular disease or diabetes. They will be randomly given short-term treatment with Hydroxycholoroquine and azithromycin or matching placebos.
30/04/20
AstraZeneca joins hands with Oxford University to produce Covid-19 vaccine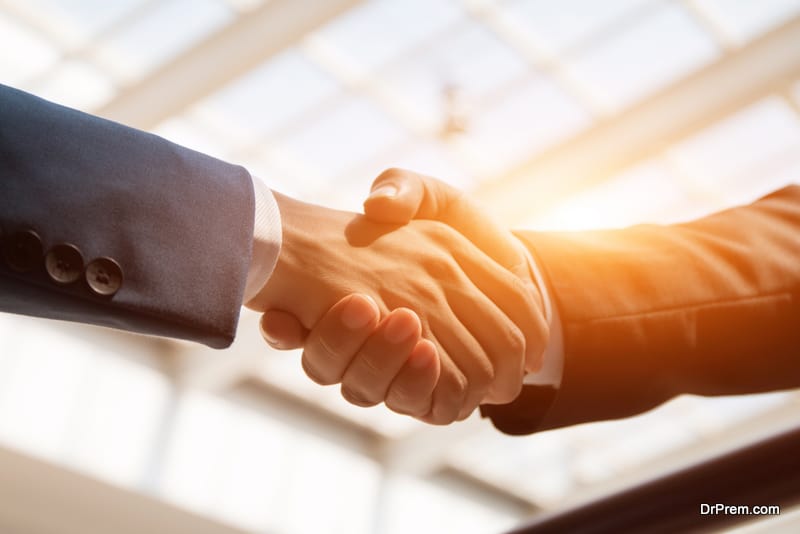 AstraZeneca, the Cambridge-based pharmaceutical company in a tie up with Oxford University plans to manufacture Covid-19 vaccine provided the ongoing clinical trials are effective. The vaccine at the developmental stage in Oxford is running through the 1st phase of clinical trials with over 1100 healthy volunteers at five centers in South England.  Given the trials prove efficaciousness of the vaccine, AstraZeneca would produce tens of millions of doses by this year.
21/04/20
Covid-19 fuels healthcare innovations
The sudden healthcare emergency has brought in some innovations to reduce the impact of pandemic.
Contactless screening. A combination of thermal sensors and AI-driven voice and face recognition technologies, detection of infected individuals has become easier.
Apps for contact tracing. Many countries have indigenously developed apps powered by GPS and Bluetooth to track infected persons and those who have come in contact with them.
Rapid testing. To meet the pressing need for testing voluminous symptomatic and asymptomatic patients, healthcare behemoths have come up with portable quick-test kits to generate results faster.
Immunity passports. Assuming that Covid-19 can last for an extended period, many countries are issuing immunity passports. This allows persons recovered from Covid to resume their activities in the society especially those in healthcare.
Deployment of healthcare robots. To minimize the infection spread, special healthcare robots are designated for disinfection and patient care reducing in-person contact.
CRISPR-Cas-13 based SHERLOCK to help in Covid diagnostics facilitating easy diagnosis.
3D Printed Masks. Masks are mandatory in Covid safety protocols. Dubai Health Authority has gone a step further to produce 3D printed plastic masks for their healthworkers providing an additional safety layer.
Personal Protective booths (PPB) helping contact-free safe testing on a wider scale. The healthcare providers need not wear any PPE but stand in the booth and collect samples from patients standing outside the booth. 
JAMA reports healthcare recession from Covid-19 is a reality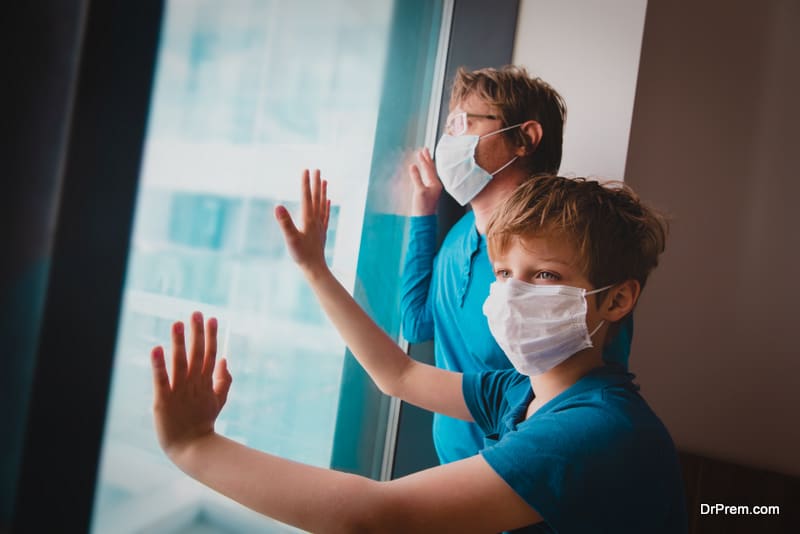 Covid -19 infections have not only impacted global healthcare but also the economy where recession is now a reality. Reports from JAMA indicate, longer the pandemic prolonged will be the recession. Previously, healthcare was thought to be resilient to recession, but lockdown and social distancing norms are forcing people stay back home postponing non-urgent healthcare services. Many primary care offices have reported 70% reduction in use of various healthcare services.
18/04/20
4 Significant advances to cure and contain Covid-19
The Print reports of 4 significant advances to reinforce the battle with Covid-19
A clinical trial at the University of Chicago reports that antiviral Remdesivir seemed to offer some fighting against severe cases of infection.
Genetic sleuths surprisingly found branching of Covid-19 into two subtypes Strain B and C before it was isolated from the 1st patient in Wuhan on Dec'19.
Antibody studies are warming up as these tests can detect proteins in the body that fight infections.
Covid-19 recovered patients donating antibody-rich blood to others can be life-saving. Applied as a prophylactic, it can be applied on the frontline healthcare workers to protect them from the infection temporarily.