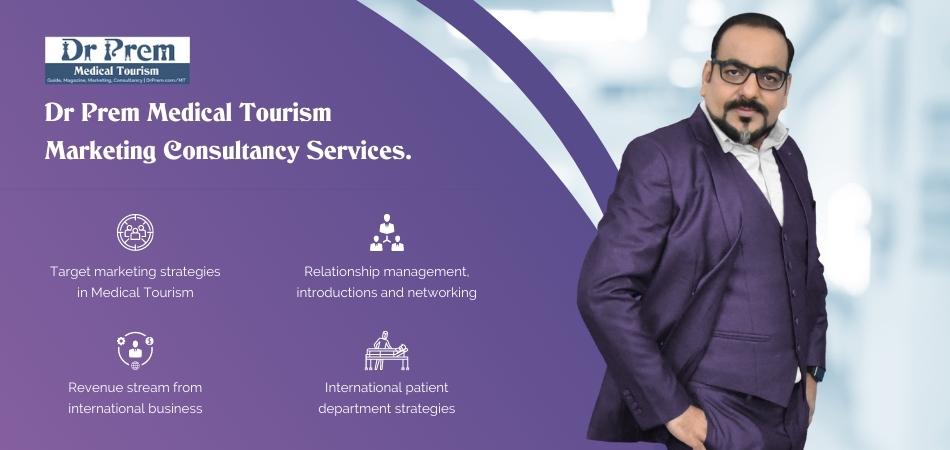 AI (Artificial Intelligence) enabled Smart personal assistants Siri and Alexa have won millions of hearts as they have simplified life in many ways. Will Chatbots in global healthcare be able to deliver something better? The truth is chatbots are poised to revolutionize treatment delivery care.  This would not only lessen the burden of medical professionals but also foster empathetic patient care.
Voice-enabled virtual interactions with chatbots are assisting in easy diagnosis offering quick solutions in various healthcare management issues. The Global chatbot industry is estimated to touch $1.23 billion by 2025 growing at a CAGR of 24.3%. Industry forecasts reveal chatbots can be accounted for $8 billion savings per year by 2022 from $20 million savings in 2017.
What chatbots in Global healthcare hold in future treatment assistance?
AI has been transforming global healthcare. Advanced Chatbot applications in healthcare are garnering more attention. For remotely located patients, these tools could make an appreciable difference in their life by offering healthcare assistance in need.
Empathetic Chatbots in healthcare to improve doctor-patient relationship and patient experience: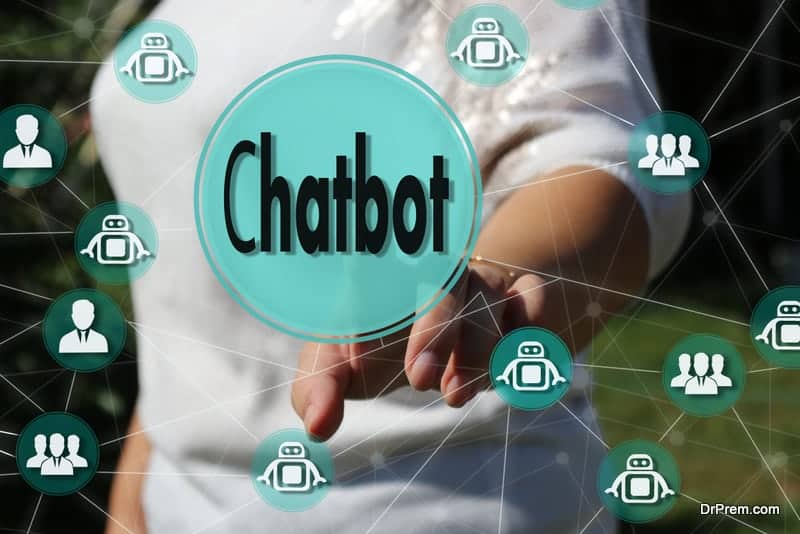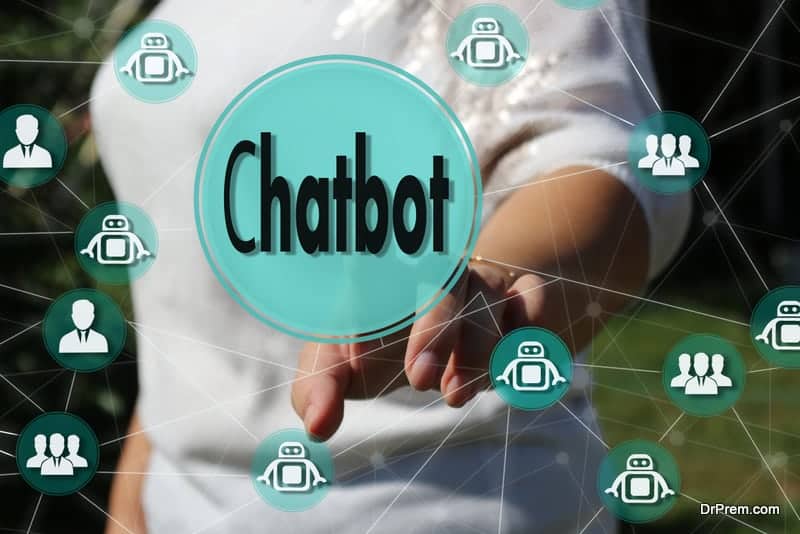 The doctor-patient relationship has been undergoing radical changes with widespread internet use where patients are demanding a constant physician attention. Often, there are symptoms that do not call for in-person examination but cannot be left unattended. This leaves the patient nervous.
As a result, the doctors are finding themselves trapped in attending less serious issues leaving the critically ill suffer more. An estimate in the UK suggests that 3 out of 5 clinical visits to a GP can be handled by healthcare assistants or through self-care by providing suitable information and guidance.
Chatbots in healthcare can serve this area brilliantly through an empathetic virtual interaction enabled by natural language processing. If more patients are included in the virtual healthcare loop; the demand for human-like empathetic touch will be more, since nothing can replace empathy in healthcare.
Top reasons why healthcare chatbot use cases are growing:
Reducing the redundant activities by doctors and clinicians through streamlined processes
Helping in more precise and accurate diagnosis
Improved access to data helps chatbots adopt better practices of preventive medicine.
The Chatbots' ability of quick learning from mistakes
PWC reports in 2017 states that more than half of the population in Europe, Africa and Middle East are likely to implement robotics and AI chatbots in healthcare.
Medical chatbots replacing texting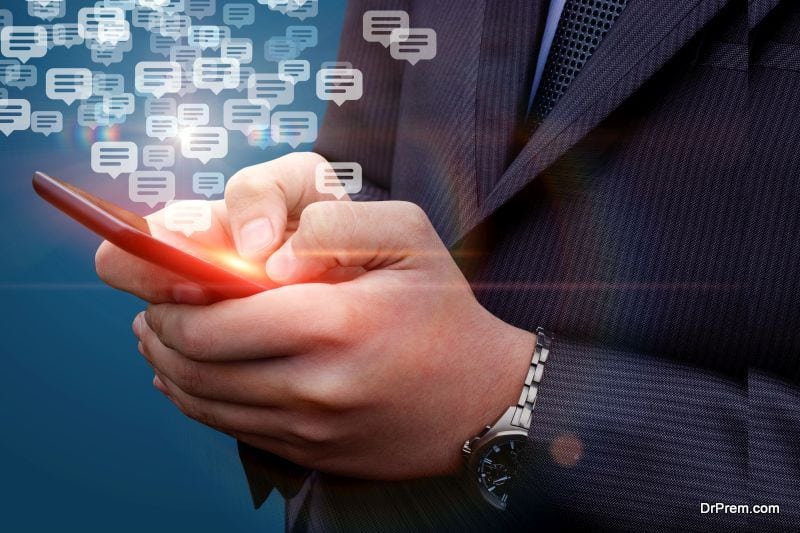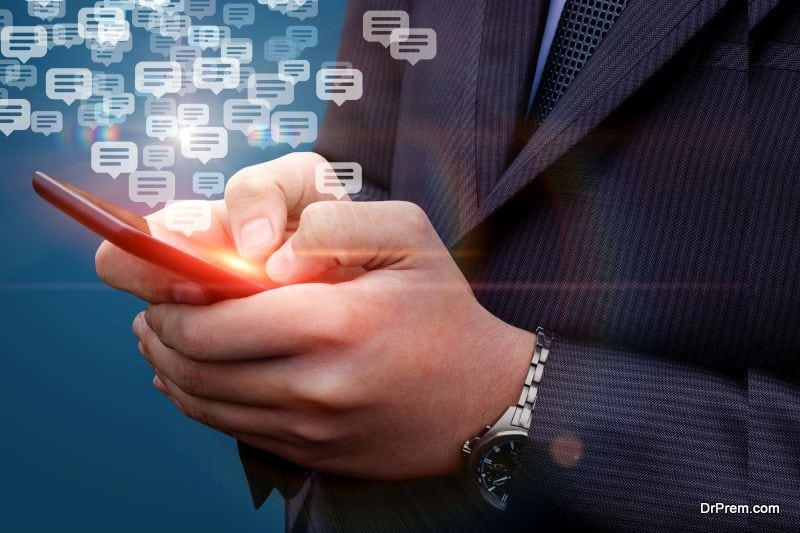 These virtual digital assistants have a lot more in store than the simple messaging apps. The voice-enabled application allows you to use it whenever you can in the hands-free mode. No need to take the trouble of texting. These apps are likely to play an important role in maintaining the in-family communication system in times of medical attention.
10 Top health chatbots making a statement in healthcare assistance:
Chatbots are donning different caps in medical assistance. Below are few examples where the bots are making a notable mark: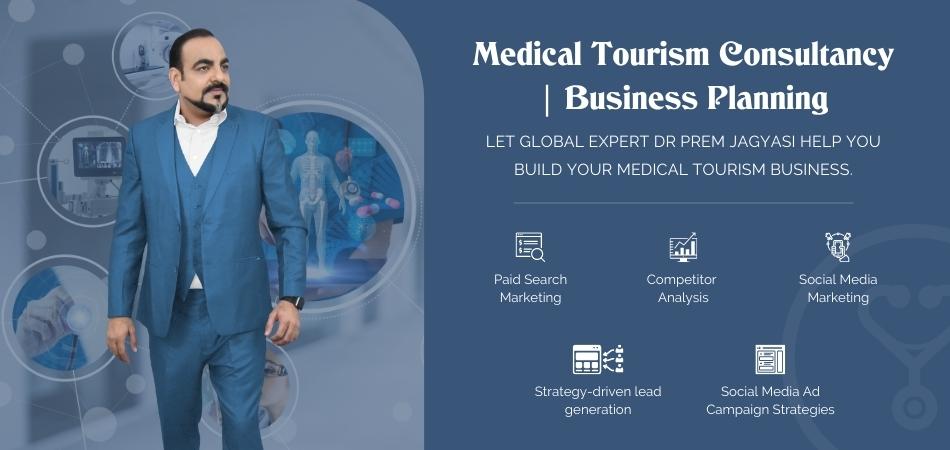 1. Babylon: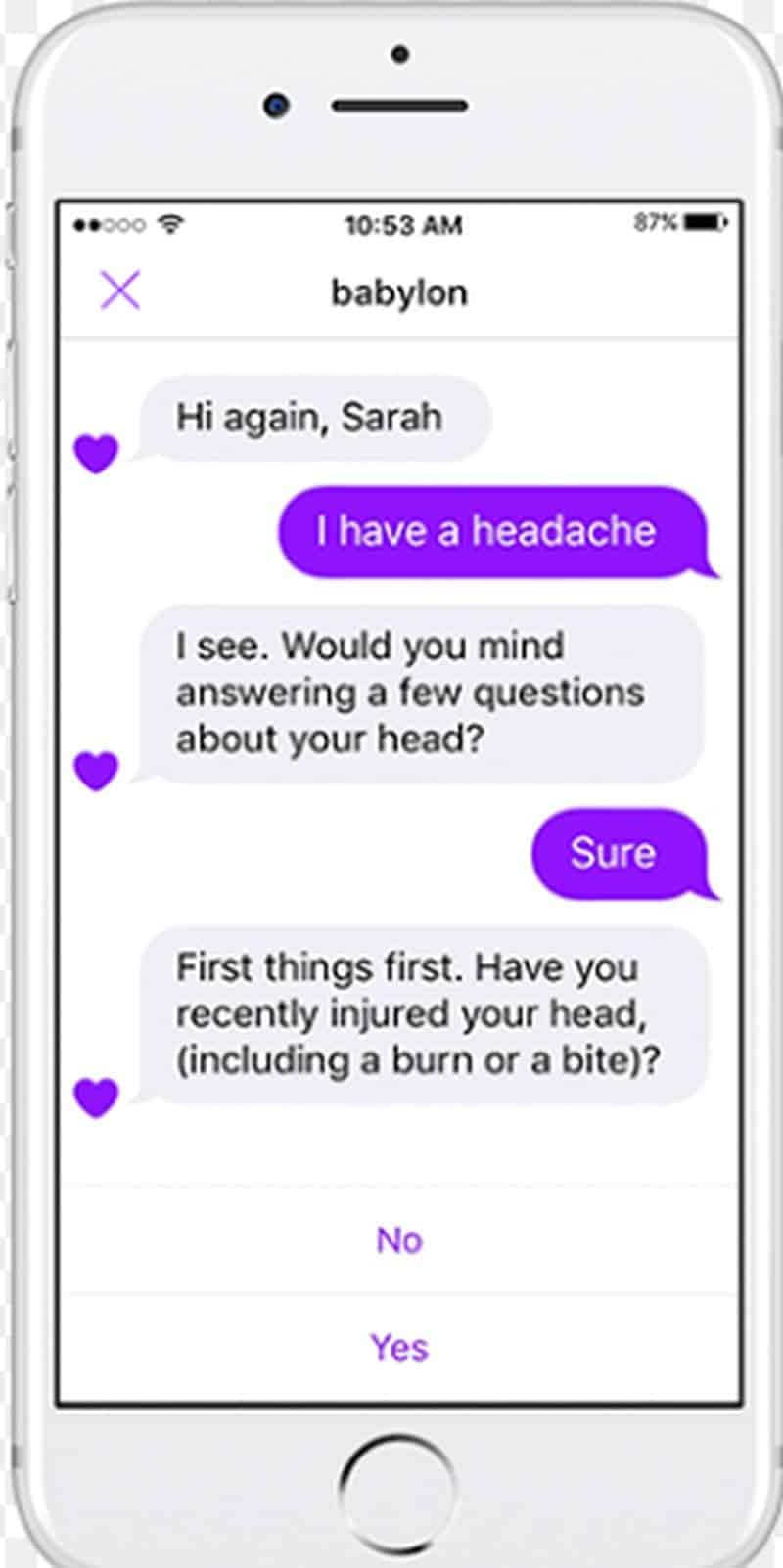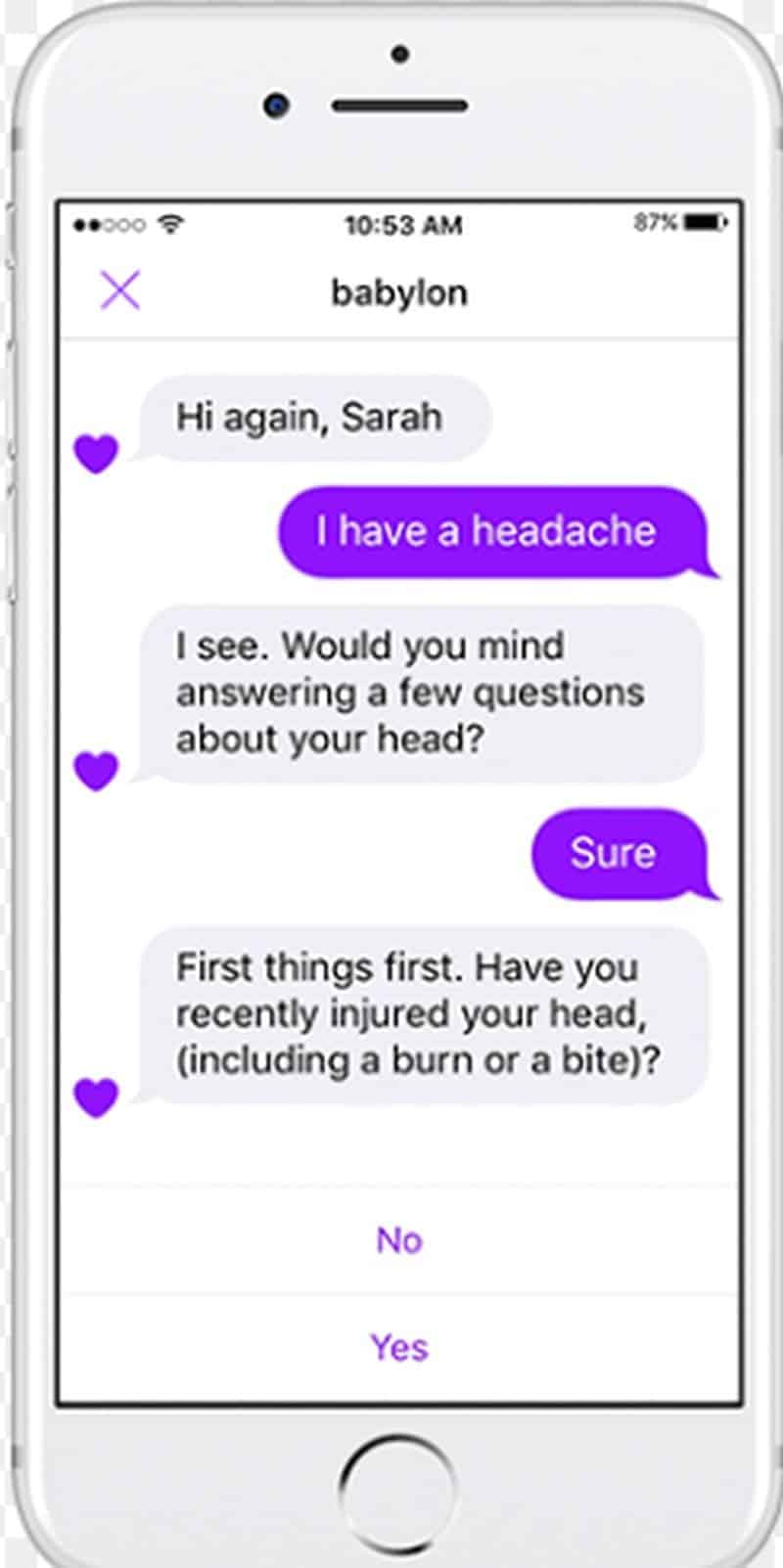 A doctor on an average can do 7000 consultations per year. Babylon, one of the prominent AI-powered conversational healthcare chatbot; helps in many more times medical consultations and quick diagnosis referring billions of data. Within 90 seconds, it can assist the patient including scheduling a video conference with the physician yielding a medical consultation fee as low as £5 per month.
2. Florence:
This healthcare chatbot mimics a nurse helping you take medicines on time and alerts of missed dosages as well.  It is most useful in elderly care as it can also help in fixing an appointment with a nearby specialist. Florence can also monitor your health including menstrual cycles.
3. IBM Watson: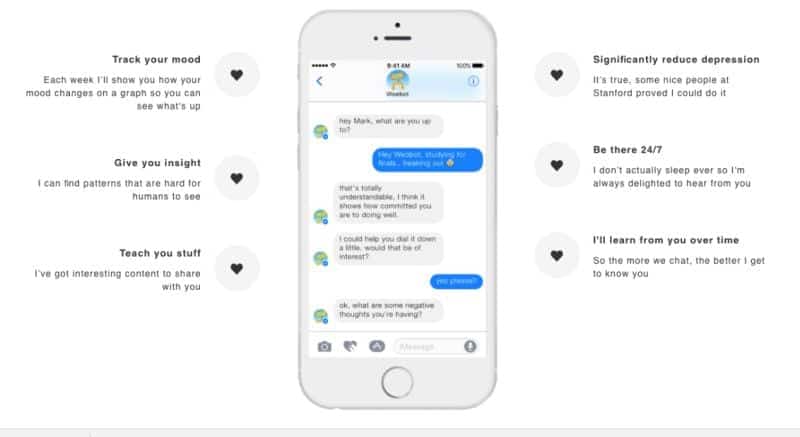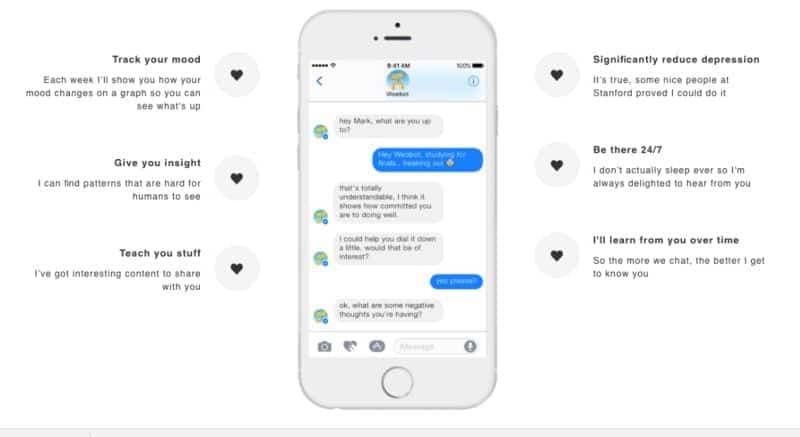 Image Source : ibm.com
Another popular health chatbot, IBM Watson assists doctors in treating severest cancer diseases. Watson also helps researchers in new drug discovery. By scanning millions of evidence-based records, patient data and medical texts in seconds; it is helping doctors in developing treatment plans on the basis of patient's symptoms and medical and genetic profile.
4. Microsoft AI Health Bot Project:
This in-built healthcare AI system with natural language processor and credible symptom-checking protocols; enables time-saving consultations and diagnosis. Its vast platform can detect new scenarios, manage multiple bot-interactions and can be easily connected to the facility's EMRs and back-end support.
5. Safedrugbot: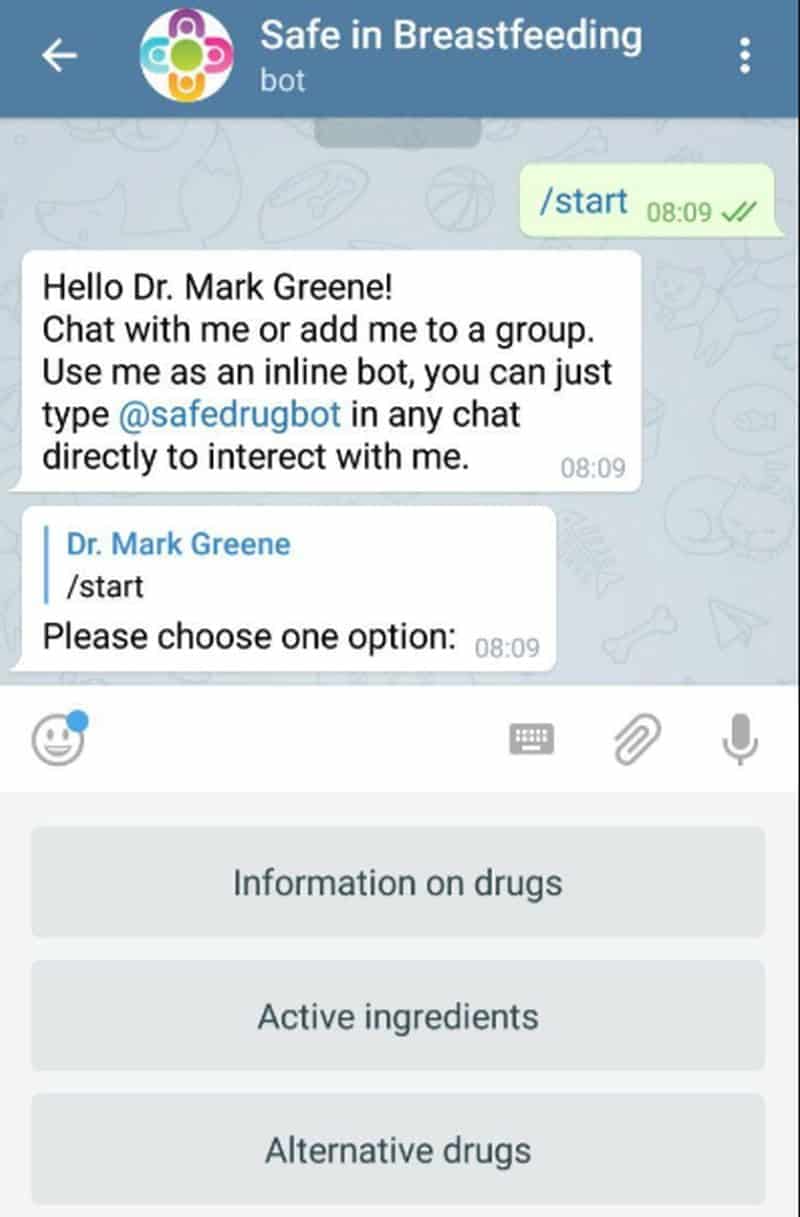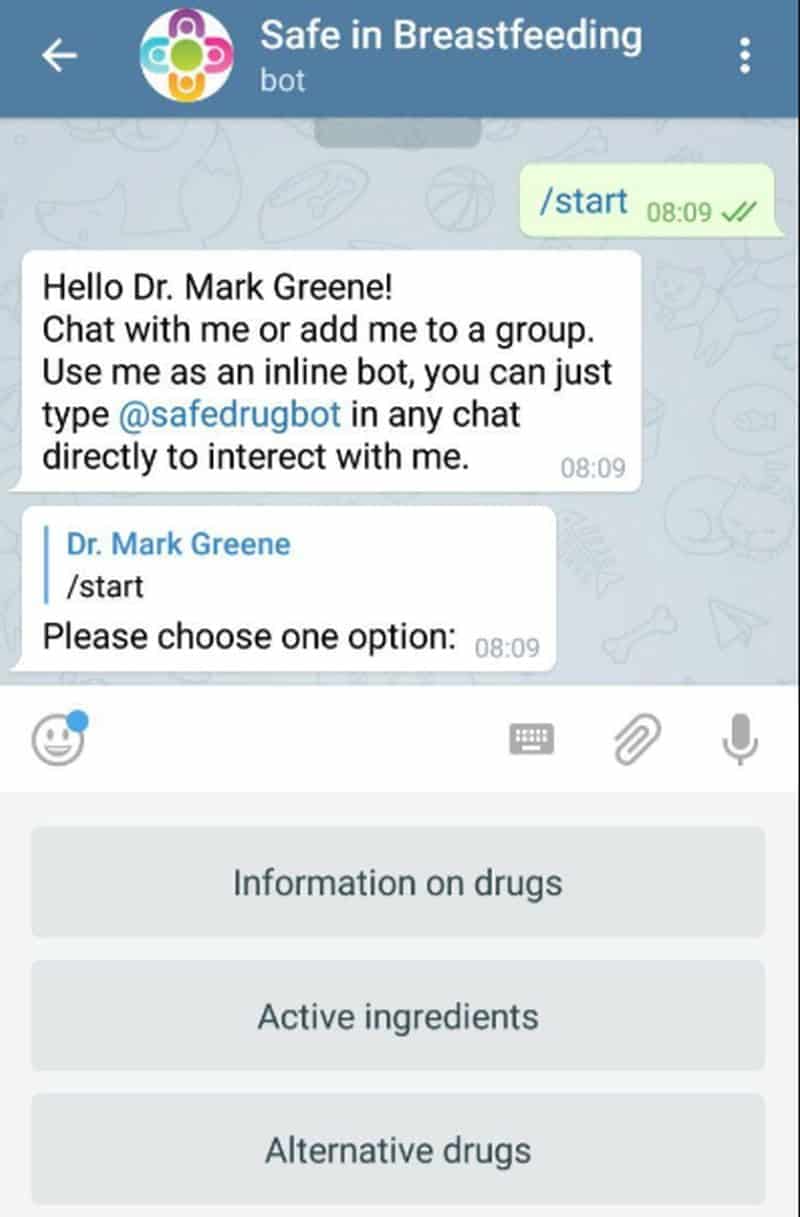 Image Source : safeinbreastfeeding.com/
It is a useful messaging app guiding doctors about possible side effects of drugs. This is especially beneficial for breastfeeding moms and ensures their safety.
6. Your.MD:
It can be a smart replacement of human clinical assistance. The chatbot understands the symptoms and accordingly asks approved questions for diagnosis. If required, it can set up appointments with physicians.
7. SimSensei: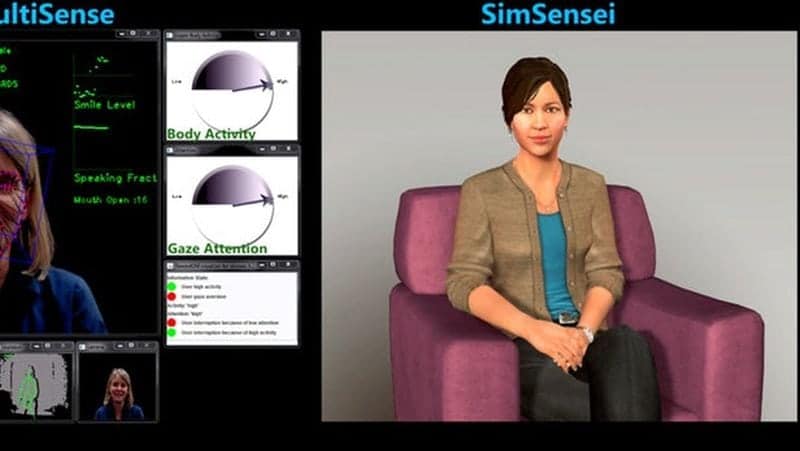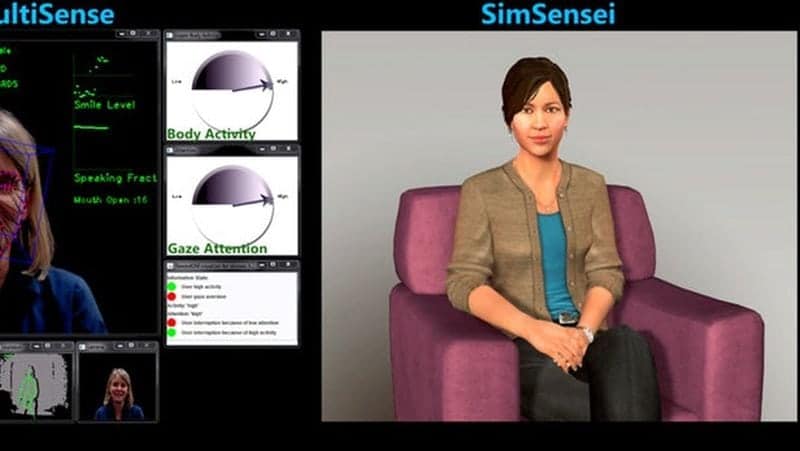 Image Source : img.newatlas.com
Though in the experimental stage, it is aimed to mimic a therapist through voice and face recognition. It is also programmed to reach deeper levels of patient interaction.
8. Molly:
A medical chatbot app with AI integrated algorithm helping in diagnoses in patients symptoms by smartphone usage. Patients can narrate their symptoms using text messages, videos, images and speech and receive empathetic medical advice from Molly. This chatbot also takes care of the patient's mood.
9. Ada Health:
The fastest growing health companion app in Europe in 2017 with over 1.5 million users, this bot can assess the user's health conditions by analyzing the symptoms. It is set to become a handy diagnostic tool for doctors. Users can share their health assessment with physicians or can consult them via the Doctor Chat feature. Ada will be helpful as a long term companion by assisting patients and physicians in monitoring health data and taking proactive measures.
10. Infermedica:
Leveraging machine learning, it runs the symptom checker chatbot Symptomate in assessing the user's health condition based on symptoms. It helps with a set of possible diagnosis and recommendations for patients to take quick actions. It runs online on smartphones along with a voice-based application. In 2017, this bot took 3 million patient interviews for diagnosis.
Far-flung reach of Chatbot assistance:
Chatbots in healthcare is not only meant for time-saving medical assistance but can also enable patients to refill their prescription medicines and pay the required bill. They also help in delivering lab tests reports and suggest recommended steps to follow.
Whatever assistance the bots provide, they cannot be a replacement for doctors. On the other hand, these bots can suggest physician consultation after intelligent assessment and help in scheduling appointments.
To what extent are Chatbots gaining acceptance in healthcare facilities?
Al enabled Chatbots are fast gaining acceptance in big reputed healthcare organizations:
The University of Hospital, Marburg, Germany has adopted IBM Watson in diagnosis and treatment of rare ailments.
The Chatbot Oncology Expert Advisor is acting as a virtual medical advisor at the University of Texas MD Anderson Cancer Center. It helps patients beyond the catchment area.
Even the UK's NHS is contemplating using Medical Chatbot App in coordination with Babylon health to dispense initial medical advice.
Will Chatbots intrude our boundary of privacy?
The widespread application of Chatbots in healthcare management may seem to be highly promising, but questions do arise regarding disclosing personal medical information to them. To what extent should they know about us? Will we have any control over this technology?
Won't disclosing too much personal information make us vulnerable? What if the Chatbots get hacked and lead to data pilferage? How to safeguard this unimaginable load of valuable data generated through our regular interaction?
The power balance between humanity and technology: Who will have more control?
This is another serious concern to be addressed by the decision makers at all levels. Technological advancements are unstoppable. We will have to accept them the sooner or later. At the same time, we must shoulder the responsibility to uphold our humanity. Interacting with Chatbots is an amazing experience. There hardly exists any factor that would resist you from this hi-tech personalized interaction.