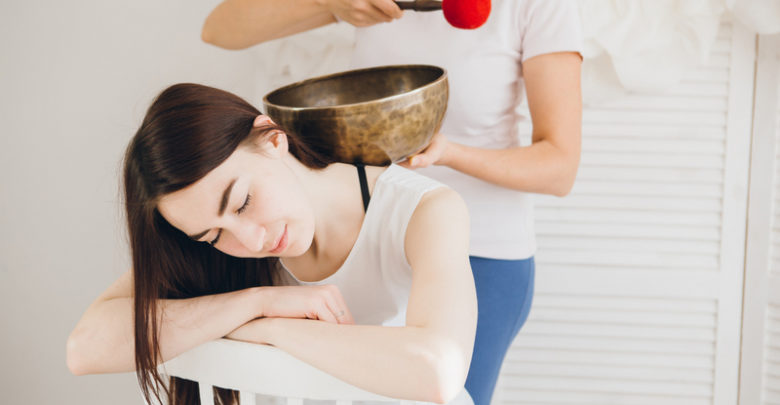 New age spiritual tourism is gaining pace in wellness travel. In the quest of wellness, millennials are emphasizing spiritual enrichment on the go. Spiritual tourism is one of the four major travel trends this year as reported by travel booking websites. Packaged spiritual vacations like Spiritual Heritage or Heal Your Souls marketed by travel portals are seeing heavy bookings. Experts believe this trend is here to stay.
Spiritual tourism is being more preferred over religious tourism. Crystal healing, meditation retreat, energy healing, astrology, tarot readings and breathwork and yoga sessions for mind-body harmony are finding more takers in this form of tourism.
This new age shift to spiritualism is being observed even among fresh college grads to C-suite executives who are turning away from traditional religious rituals and embracing spiritual practices.
Spiritual tourism: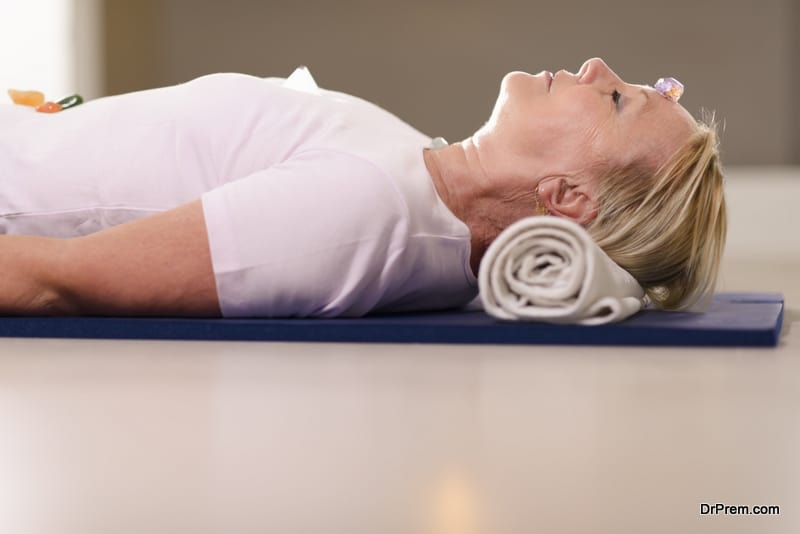 Spiritual tourism and religious tourism are often taken as similar but both are not the same. Spiritualism may have nothing with religion whereas religions emphasize spiritualism to grow a certain faith and values. Spiritual tourism is often looked upon as a form of cultural tourism where people generally travel domestically or abroad to visit spiritual places.
This may include mosques, temples, churches and other religious shrines or natural environments like parks, gardens, caves, rocks and other hidden nooks. The objective is to fulfill the needs of body and mind by nurturing gratitude, calmness, forgiveness, inner peace and other traits to enjoy a better quality of life. Some people look for spiritualism in religious sites while some may prefer locations devoid of religious tinge.
The shift to new age spiritualism – A quest for better self-realization: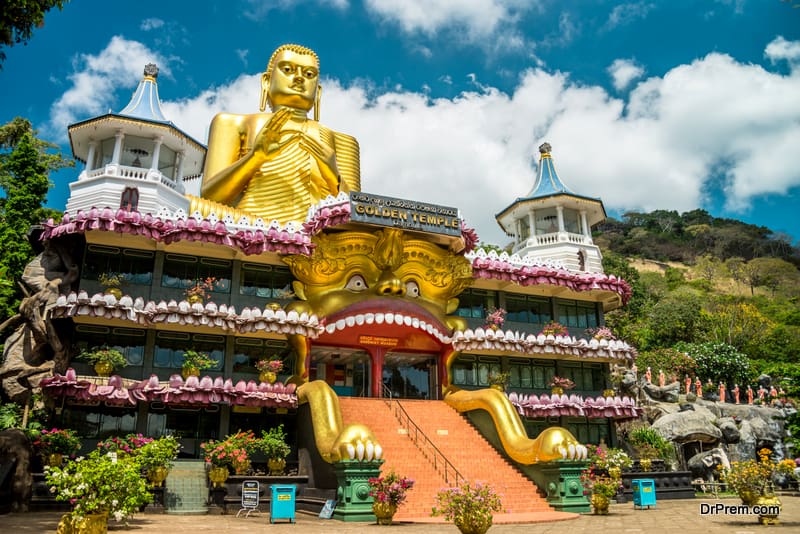 Millennials' special attractiveness towards spiritualism can be viewed differently. People born and brought up amidst a specific religious culture like Buddhism, Christianity or others feel that religious texts and rituals do not represent them or their beliefs completely. A gap exists between their self-belief and those texted in different religions.
The world has changed fast and would continue to do so. Millennials are bombarded everyday every minute with apprehending recession, uncertainty of future, climate apocalypse and global political conflicts thanks to the extensive usage of social media and internet.
People are more or less dwelling in a state of mental unrest with no satisfying answer. Age-old religious beliefs and practices are constantly being challenged. People are seeking time off from all of these external disturbances for soul searching.
A Pew survey in 2017 observed a growing craze of millennials representing themselves as "None" when enquired of their religious affiliations. They may be atheist or agnostic but feel comfortable to claim themselves to be more 'spiritual' than 'religious'. They are looking for consecrated places to be with their own self and be intimate with a special theme. It can be exploration of historical places, different cultures or nature.
Busting some myths on spiritual wellness
Unfortunately, we build misconceptions about spiritual wellness by often mixing it with religion. This prevents us from realizing the ultimate value of spiritualism which is so crucial for our well-being.
Spiritual wellness is achieved only in self-isolation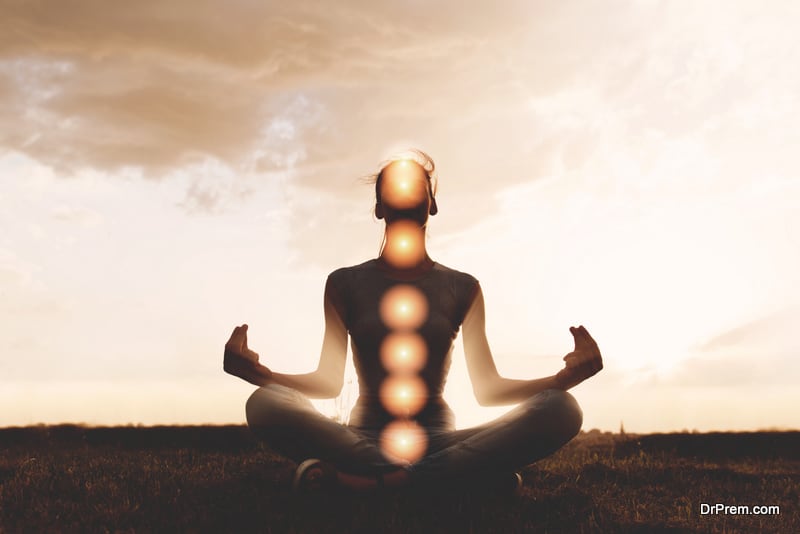 Most people have the idea of spirituality as something which is attained only by isolating oneself from others. This is far from the truth, and spirituality is all about getting closer to your inner being, and you need not be a recluse for that. You can nurture your spirit in the most crowded of places, or when you travel. Deep realizations can come to you at any time and place. 
It is meant only for elderly people
Spiritual wellness or being connected to your soul is not just meant for people who are retired and have time on their hands. If you are keen for spiritual wellness, you will be able to withstand all that life throws at you, no matter what your age is. 
It's not modern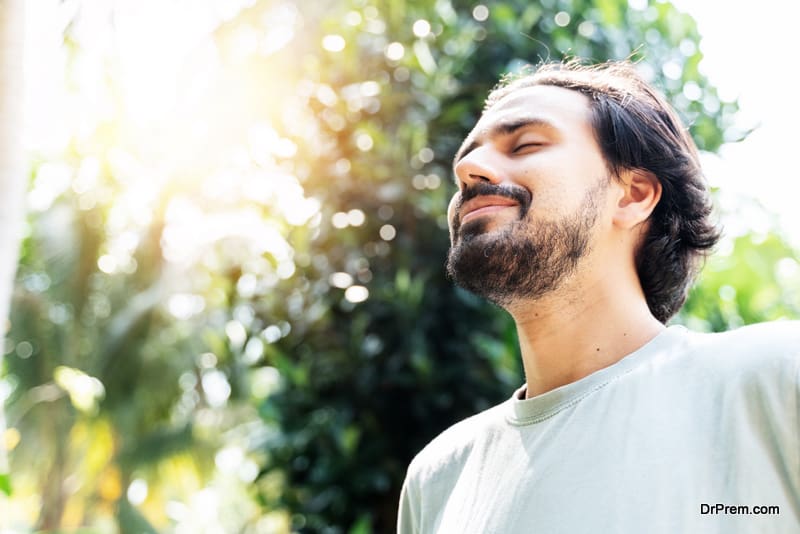 Spiritual practices help to declutter your mind and put things into perspective. This helps in making the right decisions/choices, as well as endowing a sense of peace and wellbeing. As our modern life is full of tough decisions and we have to choose from a barrage of information, it is therefore, very relevant to modern life and times. 
You disconnect from 'reality'
The fear of forgetting to lead a 'normal life' and continuing in the profession of your choice is there in most people practicing spiritualism. The age-old myth that delving into spirituality makes you forget everything else needs to be busted. In fact, if you cultivate spiritual wellness, you will be more focused on life, possess more resilience, and have a positive attitude toward your work and colleagues. You will experience insights and intelligence of a higher level. 
You will never be sad again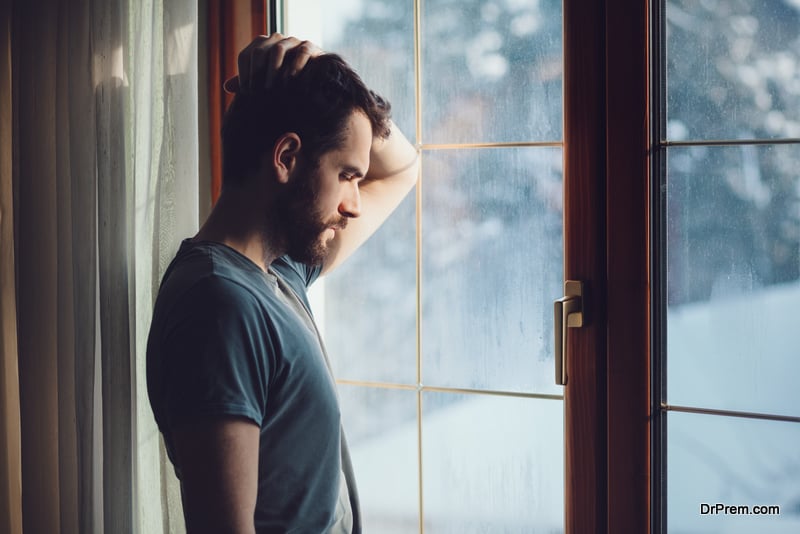 In life, happiness follows sadness and sadness follows happiness. Following a spiritual path/wellness does not mean that you will not be sad, or have any problems. The difference would be that you will be able to face and resolve your hardships with your equilibrium intact! 
You can't do it on your own
You can cultivate spiritual wellness by yourself – having a positive attitude about yourself and others. Learning to keep your calm no matter what the situation will help to connect to your inner self.
Spiritualism is a great stress reliever: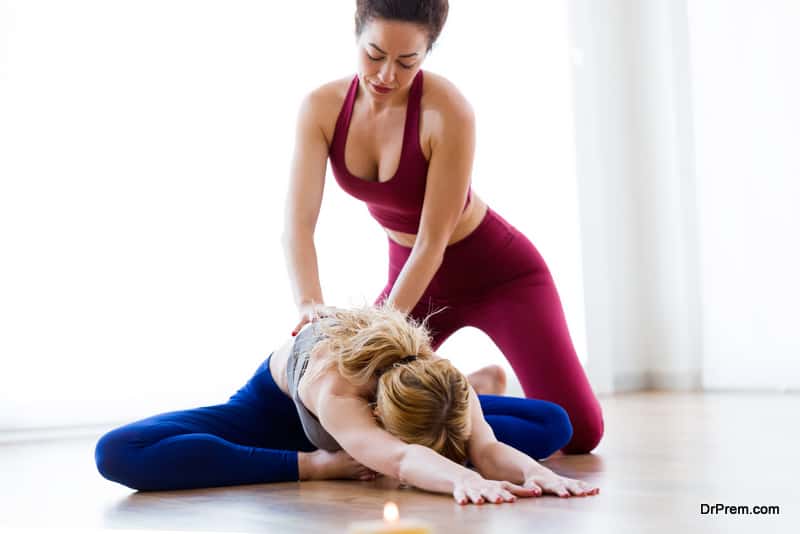 Spiritualism teaches giving back before accumulating. Spirituality is a trait that puts human beings on the highest pedestal. Only the true seekers of spirituality can be the masters of their destiny. Spirituality means accepting life as it is meant to be not the way we wish to shape it.
Highly acclaimed persons achieving tremendous success in lives have knowingly or unknowingly tread this path of pure spirituality. They have understood before accumulating something for self it is important to give back something more to society and community. The journey to spiritualism creates a give and take equation making people more eager towards contribution than personal accumulation. If a person can accept the philosophy of giving, much of his/her stress is reduced.
How new-age spiritualism is contributing to wellness travel?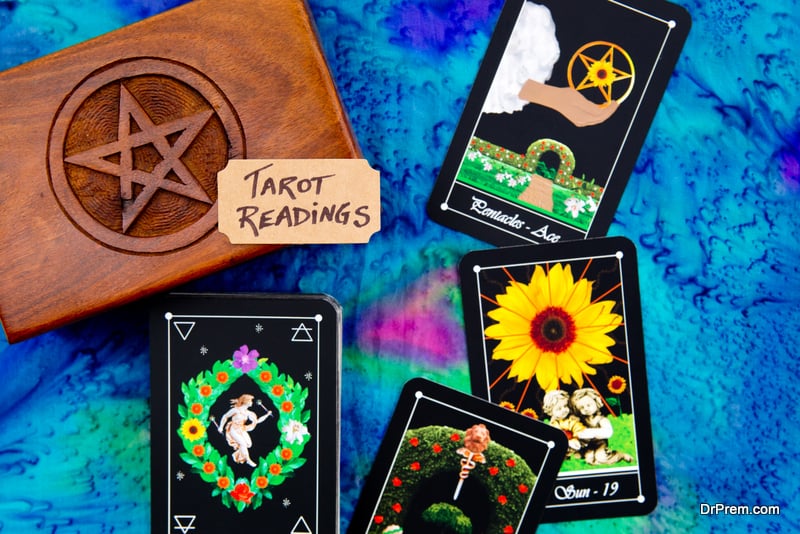 Pursuing wellness is a journey, not the destination. Wellness travelers are seeking to address the interdependence and harmonious existence of mind, body and spirit through the journey of spiritualism. They are looking for the perfect mind-body balance and peace through yoga, meditation, visiting religious sites, taking to alternative medicine and various other activities.
It can also be like spending few days in a hotel or retreats lazing and listening to Vedic chants. Traveling itself gives a new feeling but in spiritual travel, it is of a different level where you can get the essence of mindfulness rejuvenation.
Destinations famous for spiritual culture are thriving with new-age spiritual tourism: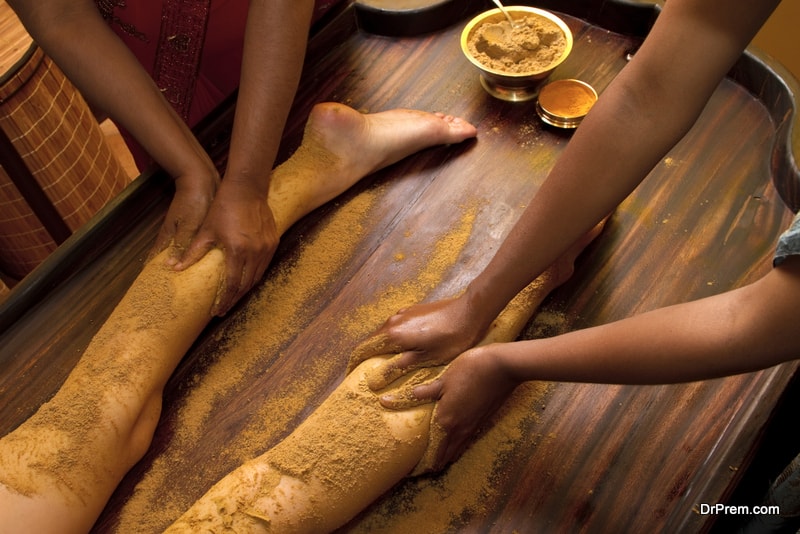 It is difficult to disentangle spiritual tourism from wellness tourism given the multifaceted approach of the former. New age wellness seekers are choosing activities authentic to a specific destination to make the best of spiritual tourism. It is something exciting and miraculous. It gives the opportunity to have a different feeling away from home.
Yoga, meditation, traditional medicines, energy healing, sound healing and other forms of spiritually inclined wellness activities have its roots in Asian countries. These are widely popular in western countries as well.  Trained practitioners and professionals are engaged in various wellness retreats catering to the wellness requirements of millennials.Despite this, the source countries in Asia like India, China, Nepal, Bhutan, Japan etc. are witnessing the proliferation of the new-age spiritual tourism as wellness travelers get the authentic experience.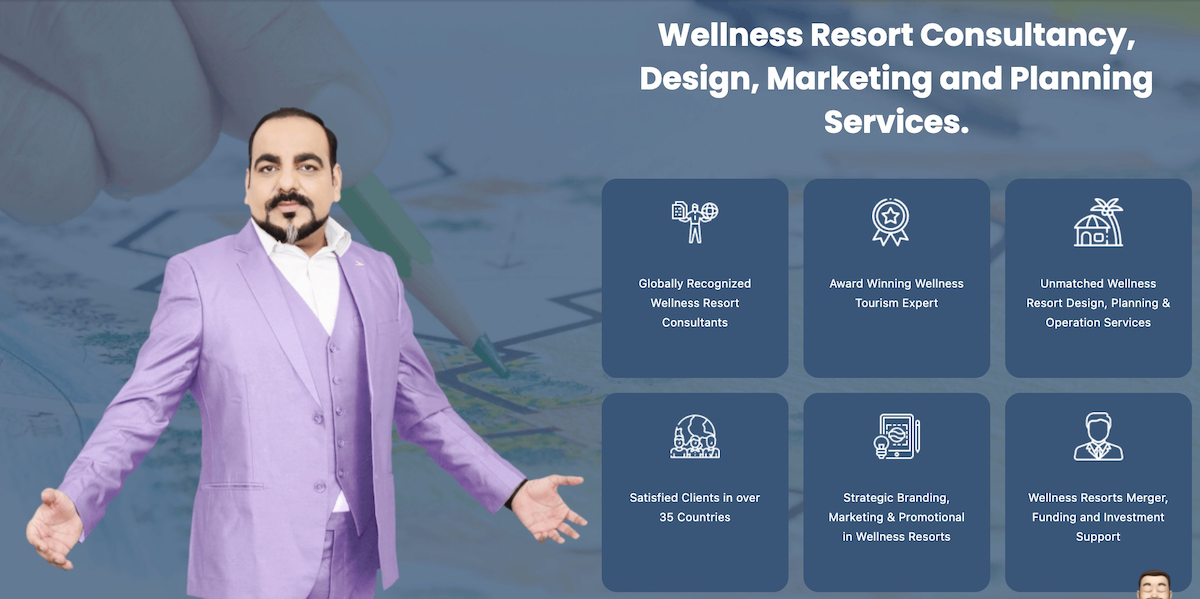 Rediscovering the old trend: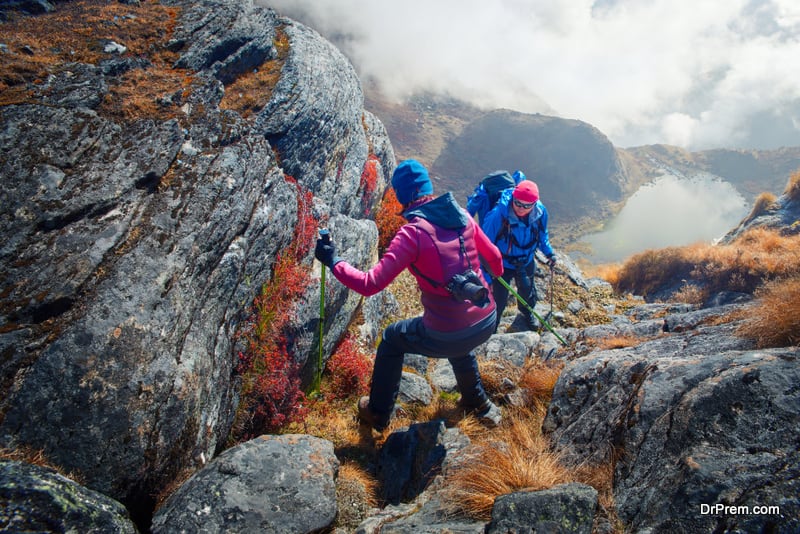 New-age spiritualism has some linkage with the past. If we look back to the hippie culture when young westerners flocked to Nepal and India for religion-oriented spiritual upliftment. Psychedelics used to be a great accompaniment to this new wave of spiritualism. This group embraced spiritual journeys far away from home to detox their mind from the stress of modern life and materialism.
What we see today is a more refined form of spiritual tourism where travelers ranging from common people to celebrities and high level corporate officials are opting for this special type of tourism to step up their wellness. It may include a few body and mind-healing activities or simply a laid back vacation in a tranquil and serene location.
They often seek customized packaged meditation tourism that includes mediation, yoga, spa and trekking sessions to bring perfect unification of body and mind to get the spiritual realization.
The Himalayas have been famous for spiritualism where Hindus and Buddhist sages have achieved enlightenment or nirvana from petty worldly pains thousands of years ago. Millennials are keen on studying the Hindu and Buddhist philosophy of mindfulness meditation and yoga to get the essence of spiritualism.
Does spiritual tourism metamorphose millennials?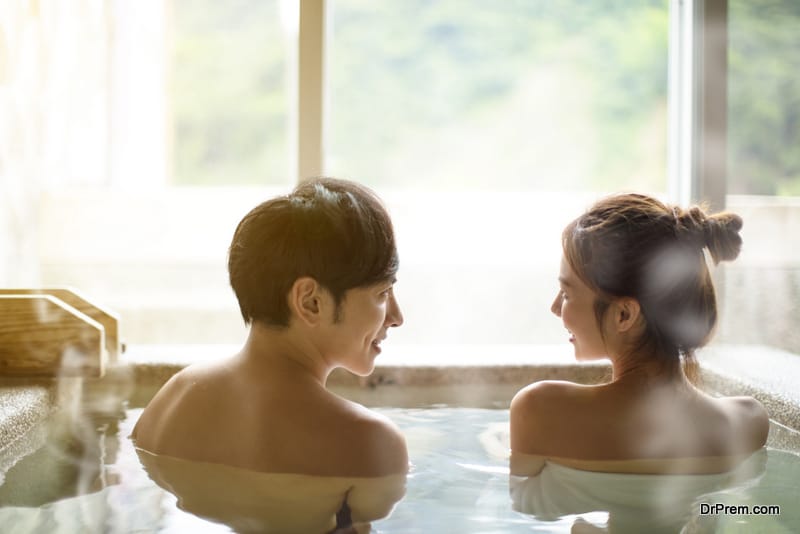 Yes, to an extent. Chilling out in silent resorts, monasteries or any other natural surroundings gives an opportunity to reflect, meditate, contemplate and rediscover life's missions and visions. Without religious strings attached, spiritual tourism has a mass appeal. Spending considerable time in a spiritual ambience, millennials hardly would like to give up the newly-developed habits which would be transformational in the long run.
Benefits of spiritual travel 
Gives you an opportunity to self-reflect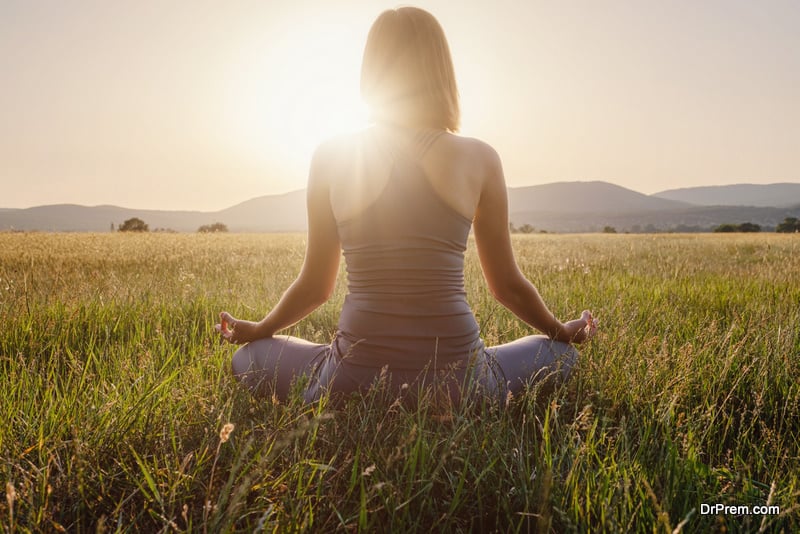 Though spiritual wellness is an ongoing quest, sometimes it is nice to travel and take a break from mundane life. You will notice that when you start focusing on yourself, you gain a better idea of your qualities, your strong and weak points. Time to time travel with spiritual intent helps to keep in touch with your spiritual self. 
Improves health in a holistic way
Most retreats offer mediation, yoga and other mindfulness practices. Thus, spiritual tourism allows you to learn as well as enhance mindfulness techniques. 
Teaches you to be tolerant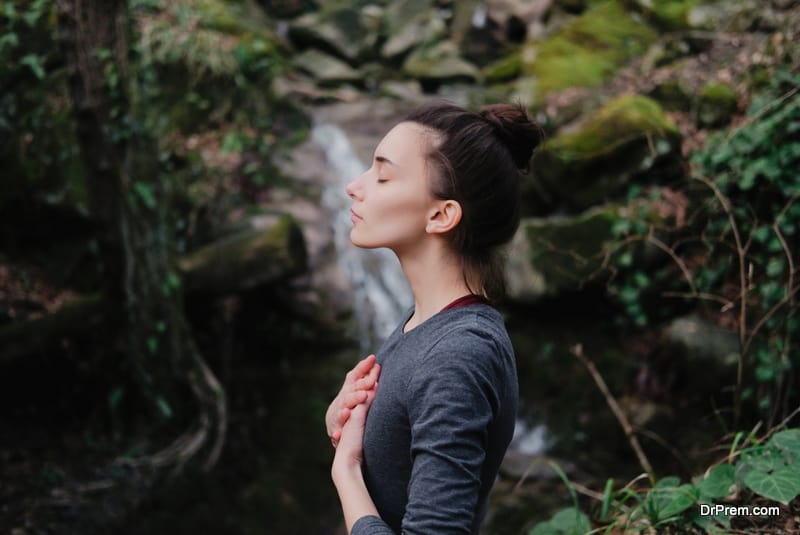 Truly spiritual people are tolerant to other races, place and culture. Experiencing different cultures, languages, religions, cuisine, spiritual practice, you become more open to other people and learn to live and let live. This attitude allows you to be free of any negativity towards others. 
Helps you move out of your comfort zone
To gain something worthwhile in life, you have to push yourself out of your comfort zone. Going the extra mile is possible when you have courage and confidence in yourself. Wellness travel allows you to explore new horizons and experiences which help you to widen your perspective in all areas of life.
Spiritual retreats for a relaxing and calming holiday
A lot of individuals opt for spiritual holidays these days in order to relax their body, mind and soul. Looking for the right spiritual retreat need not be that much of a chore as there are plenty of retreats that combine the best of luxury and treatments to offer a one of a kind relaxing, rejuvenating experience. Here are 7 such spiritual retreats that are considered the best in the world.
Spirit Rock in California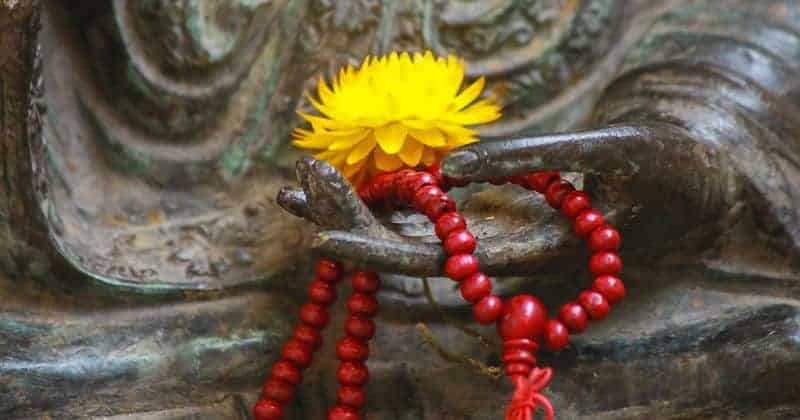 Image Source : spiritrock.org
The Hills of Spirit Rock have been used by the Native Americans for spiritual rites for many centuries. The hills today are home to several residential spiritual retreats that aim at providing a healing experience for the body and mind. Stretching from two weeks to over two months, these retreats help individuals get as close to their personal being as possible, thus helping them to achieve a greater clarity in their thoughts and actions. At the end of the retreat, the individuals return home with a clearer mind and a renewed spirit.
The Buddhist Retreat Center in South Africa
Located in KwaZulu Natal, the Buddhist Retreat Center sits on a remote location and uses environmentally friendly approaches to protecting the endangered Blue Swallow. In addition to encouraging individuals to take part in walking and bird watching expeditions, the retreat helps participants do outreach work via the Ufafa Valley and WozaMoya.
AlaKukui in Hawaii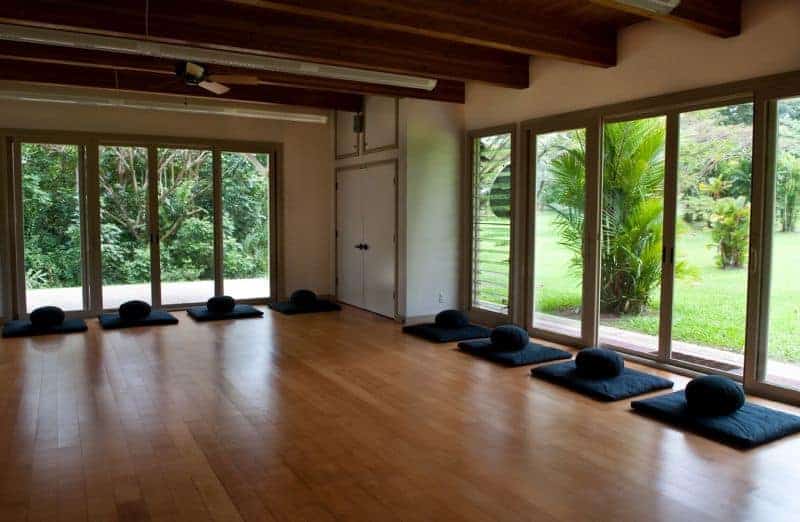 Image Source : alakukui.org
Also called as the 'Pathway of Illumination', the AlaKukui retreat in Maui, Hawaii allows several healing programs that attract locals and tourists throughout the year. Offering stunning views of the Pacific Ocean as well as Haleakala, the sanctuary also functions as a residential retreat for arm veterans who want to get relief from loss, grief and PTSD symptoms they usually suffer after retiring from the battlefield. Other programs offered by the retreat include writing, hula and yoga.
Serenity Retreat in Greece
Launched by Kim Bennett, a Zen Buddhist meditation teacher, the Serenity Retreat is located on the island of Lefkada in Greece. The retreat offers spiritual healing holidays for individuals in the month of May every year. These programs focus on combining physical exercises like excursions and guided walks with mind healing therapies like meditation. These combined programs also help foster personal development on a more efficient level. Individuals can opt for tailor made courses that would help them heal at their own pace.
Esalen Spiritual Retreat in California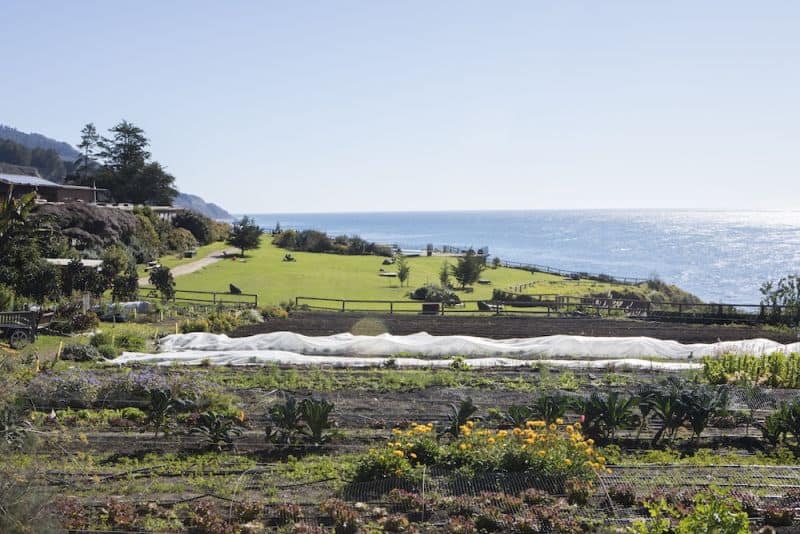 Image Source : esalen.org
Located along the Big Sur Coast, this 27 acres spiritual retreat offers individuals with over 500 different workshops focusing on massage, martial arts and mindfulness. Complete with an onsite organic garden that guarantees fresh, healthy food, the retreat allows individuals to meet and mingle with others with similar goals of personal development and spiritual healing.
Kripalu in Massachusetts
The Kripalu yoga center is located in Berkshire, and sits amidst a forest that overlooks a picturesque lake. The center is famous for its yoga specialty courses that focus on personal expression, as well as other programs like meditation, couple's massage and mindful running. Individuals can also sign up for dancing sessions, with options like CircusYoga being a hit with kids during the summer holidays. Bodywork consultations involving facials, massages and Ayurveda consultations can also be availed by choice and prior appointment.
Ananda Retreat in India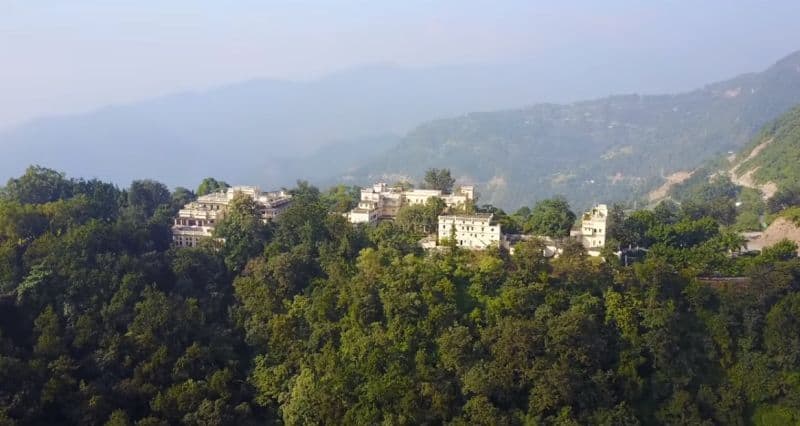 Image Source : anandaspa.com
Located at the base of the Himalayas, the Ananda Retreat in India focuses on using traditional Ayurvedam Vedanta and Yoga principles to heal the body and soul. The 100 acre sanctuary features among other impressive facilities, a 21000 square foot spa, 78 luxury suites, villas and rooms, several meditation rooms, yoga pavilions, a tea lounge, an antique billiard's room and even a former Maharajah's retreat. Some of the programs offered by the retreat include customized meditation sessions, active yoga programs, nature walks, yogic breathing exercises and Buddhist teachings.
Spiritual vacations have become quite common nowadays, with lots of individuals opting for the same to de-stress their body and mind. Combining luxurious facilities with the best in spiritual treatments, these are among the best spiritual retreats in the world.