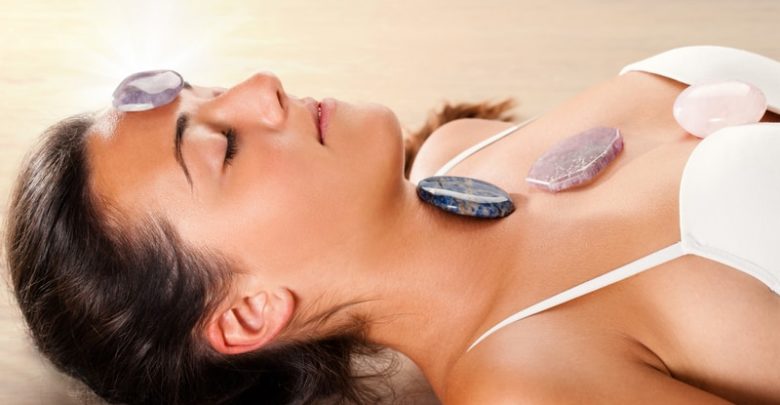 Budget wellness properties can provide a real boost to wellness tourism as travel industry gets into the reset mode with fast-changing objectives. Wellness-centric travel is fast replacing the conventional leisure or pleasure travel with travellers prioritizing wellness on the go.
Today's fast-expanding middle-class population with high disposable incomes is also looking for wellness retreats and resorts to lead a better quality of life. Even those with modest earnings are keen for wellness travel which need not be a lavish one but one that is refreshing, relaxing, and rejuvenating. In a period when luxurious hospitality centers are forced to shut down, budget wellness properties and resorts can make a cut.
Growing wellness travel to push budget wellness properties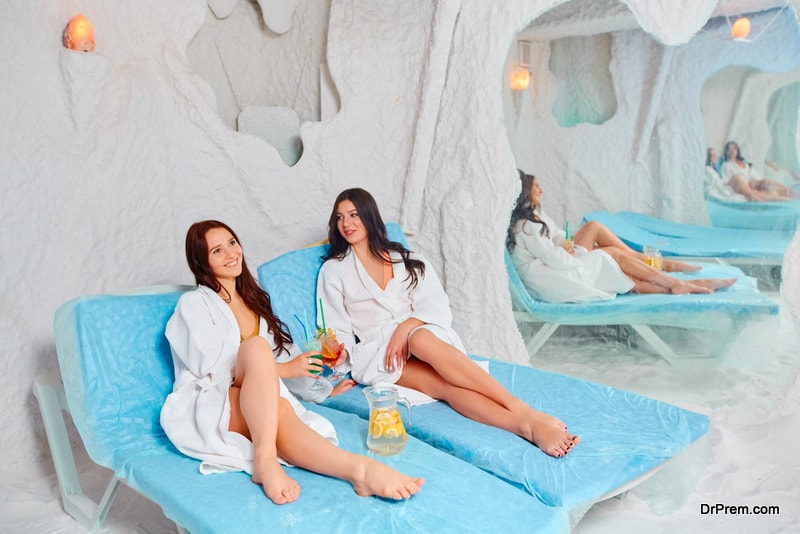 The fast-growing awareness in wellness is driving millions of tourists look for various life enhancing activities in a unique combo vacation package either in home soil or foreign lands.Global Wellness industry valued $4.5 trillion in 2018 is one of the fastest growing niche markets resilient to recession.
Leisure travel and tourism, once a fascination of the well-heeled has spread to the burgeoning middle class past few decades that has resulted in the proliferation of niche tourism markets like wellness tourism.
A greater percentage of wellness related travel is associated with the affluent class across the globe as evidenced by the robust growth of class specific high-end wellness properties and resorts but there is a rise in budget wellness properties too to cater the needs of the rising middle class.
Rising middle class contributing to wellness industry:
While the world is talking about the democratization of wellness, confinement of this high-potential niche market to a specific segment does not augur well for its future growth. It is imperative to broaden the outlook bringing the neither-rich-nor-poor class under the wellness wing.
The global demographic profile has gone under a major alteration with the middle class population rising from 1.8 billion in 2009 to 3.2 billion in 2020. Further extrapolated, it is not surprising to see the middle class population reaching 4.9 billion by 2030.
In the overall mix, the concentration of the bourgeoisie will enhance. Ignoring this class as the prospective wellness clients will be a great mistake missing out on a huge chunk of revenue earning opportunity from this class.
Prime contributors of the global middle class population
About two-thirds of global middle class population will come from Asia Pacific region by 2030. This will lead to 59 % of all middle class consumption where wellness travel will occupy a substantial portion. The spurt in the number bourgeoisie class population will have its roots planted in GDP expansion in both China and India.
In 2020, the Chinese GDP will mount by near about 1.5 times compared to the numbers in 2014.  On a similar period base, Indian GDP growth will hike by 1.8 times. When we take a look at the demographic profile of Europe and the US on the other hand, the middle class population level will remain fairly static during the period.
Need for budget wellness properties with proper understanding of the middle class psyche
For the tourism industry to do well with a huge population of middle class clientele in hand, there is a serious need to think of innovative strategies to deliver goods in the best possible way. These new consumers would be very conscious about the product profile and the cost associated with it. They will not hesitate to shift to other providers the moment they feel they are not getting enough value for money.
Wellness tourism is just not confined to the places where people visit. It is the value addition and lifestyle enhancement that matters most. The educated middle class forms the cream of the organizations and bears the brunt of stress of their profession. They badly look for refreshing breaks from time to time, which is driving them more towards wellness tourism.
This section is in continuous lookout for budget travel options weighing the pros and cons ensuring that the expenses would not come down heavily on their pockets. Thus, the huge demand for budget wellness property market gets created.
Align as per the market demand – Stress on domestic wellness tourism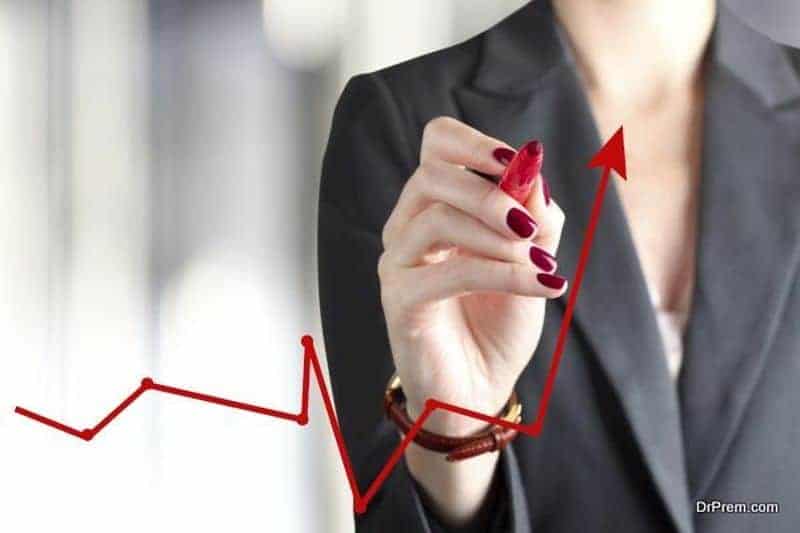 Even though the market demand is high, the competition is higher still. Flying overseas seeking wellness vacation may not be everybody's choice. Therefore, there is enough scope to grow indigenous budget wellness centers tapping the local culture, tradition and other natural resources and talent that would see year round tourist visit.
Budget wellness centers need to grow their business by volume where the quality wellness services can be provided within an affordable range considering the huge turnout of the middle class tourists.
Demand for budget wellness properties to remain higher
Two categories of travellers will drive the demand. One, discerning travellers well aware of the value of wellness travel. Two, common travellers with mere acquaintance of wellness travel but are eager to feel and experience more of it. The second category is likely to be the thickest crowd of wellness tourism. There are many other factors making way for budget wellness properties.
Wellness travel to surpass all other niche markets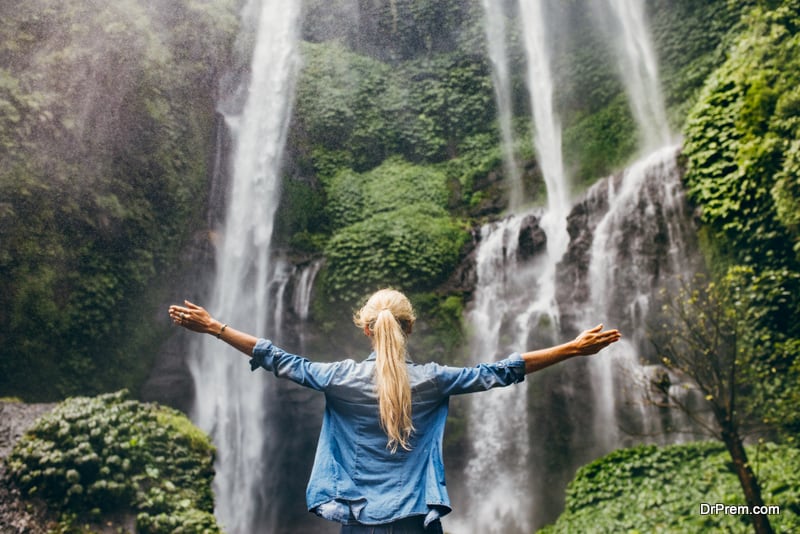 The massive impact of global crises has been prominent in travel behaviors. People are more apprehensive in destination selection for health safety.  Remotely-located less-crowded destinations amid nature tops the wish list of travelers where they can relax and take up specific programs for their well-being.  A large section of these travelers do not belong to the affluent class but are eager to take short wellness vacations.  They will grab budget wellness properties at the first chance. They might not look for for high-end luxury but would be happy to get quality value-adding wellness programs and services in these properties.
Slow travel overtaking destination hopping
Travelers have realized slow travel is a better way to travelling. Instead of rushing from one spot to another just to cover up everything within a stipulated time, they are spending more time at one place relishing every good thing available – the nature, food, wildlife, locals and the culture. They are more likely to seek eco-friendly budget wellness properties that champion the cause of tourism and environment sustainability.
Restricted international travel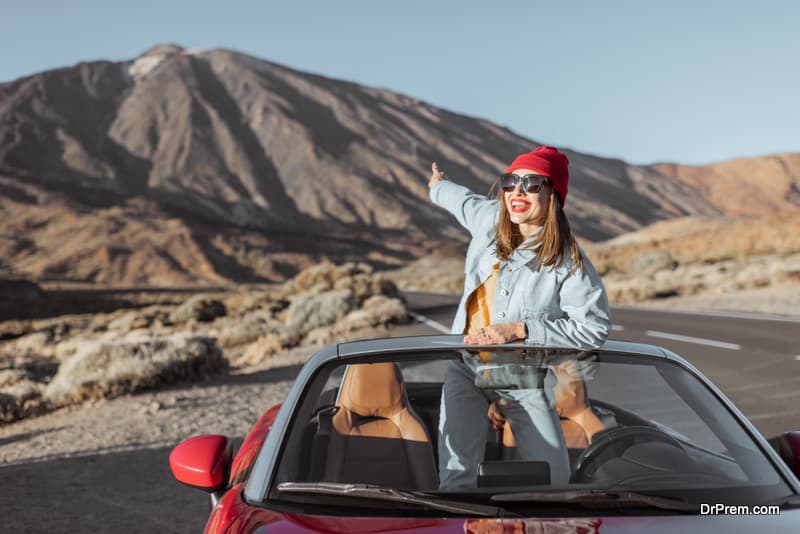 As the restricted access to skies to stay for some more time, travelers are taking road trips leading to a surge in domestic wellness tourism trips. Budget wellness properties would fit best to cater to this category of road travellers looking for short duration budget wellness trips.
Rising solo-wellness travel
Solo travelers who find destination hopping daunting are focusing their attention on wellness retreats in some exotic locations. Affordable wellness resorts are curating tailor-made wellness programs along with some exciting site seeing activities for this category of travelers, and the bookings are shooting up.
Short relaxing trips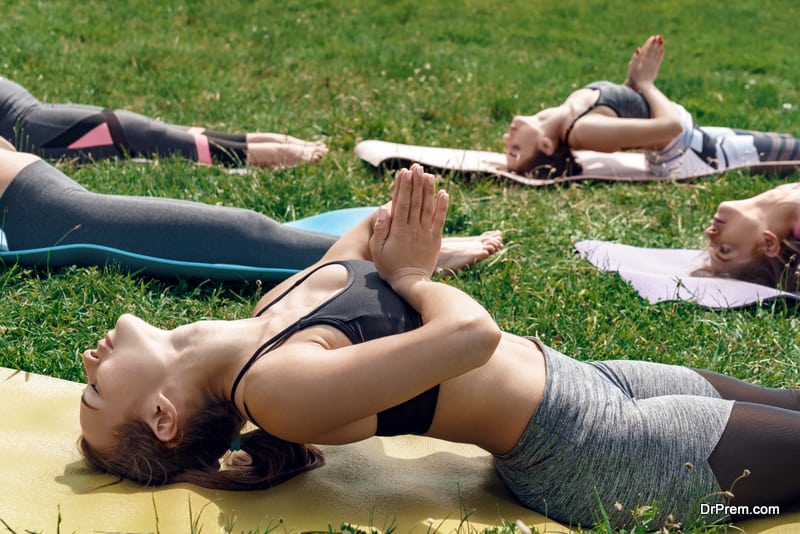 Travellers are likely to unleash their pent-up demand for travel through short relaxing trips. They may not be interested in typical yoga, meditation, or mindfulness programs but would prefer to unwind in some nature spots retracking their healthy lifestyle.  They will mostly look for budget wellness properties that will help in their purpose.
Evolution of staycations and workcations
This emerging wellness travel trend has forced big players of the hospitality industry launch budget wellness staycations and workcations but still these are not within the reach of many. Travelers with modest financial background in the WFH mode are likely to seeking budget wellness resorts or properties to spend monthlong staycation with family or alone. They just need a tranquil and healthy environment to enhance their well-being without disrupting professional commitments.
Flexibility in operation costs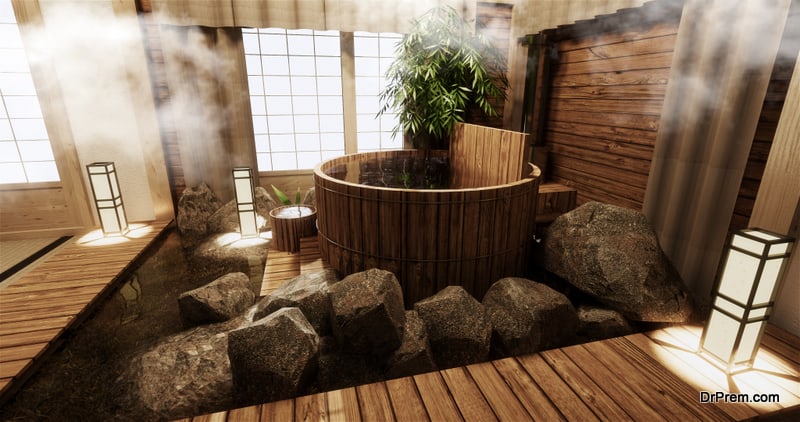 Affordable or budget wellness properties could be more flexible in their operations. Since the travel scenario is uncertain in the foreseeable future, budget wellness resorts can expand or cut down their operation costs as per the market demand without much trouble.  These properties are spared from spending huge on maintenance and large workforce as in the bigger properties but can run sustainably through wise outsourcing.
Budget Wellness Centers Available Around The World
The importance of complete body and mind wellness is realized that has seen the proliferation of low-cost or budget wellness centers worldwide, especially in the emerging destinations. Here you get ample opportunities to uncoil, rejuvenate and detoxify with a set of carefully designed fitness programs and healthy nutrition. We bring here a continent wise list for you to choose from.
Paradise Plage, Morocco: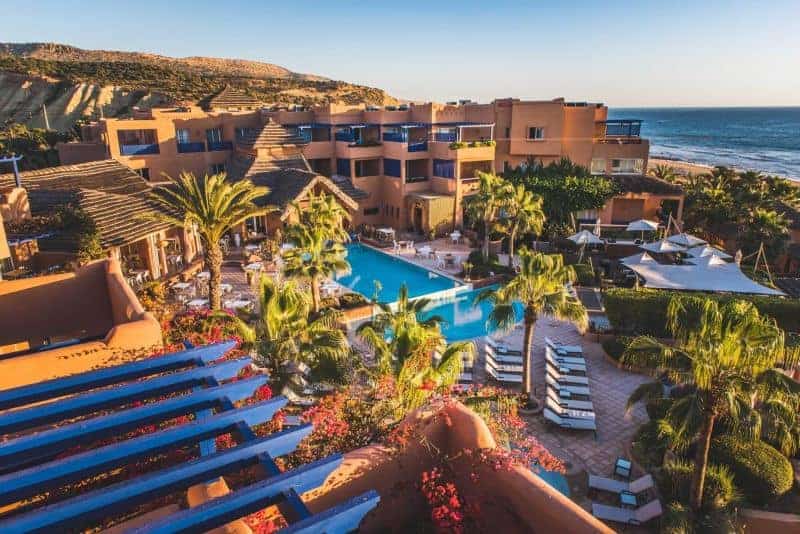 Image Source : paradisplage.com
This is a French word for Paradise beach. This bucolic beach is located in the coastal belt of Agadir in South West Morocco.  A quiet getaway from the whirlwind of noisy tourist crowd, it features a rather 'out of this world ' Yoga, spa and surf vacationing experience. Although born young, back in 2012, this wellness destination has state of the art facilities with 4 upscale restaurants serving nutritious meals that can be delivered right into your room. The prices are wallet friendly meeting all your health and fitness program expectations. It offers a range of choices from beachfront yoga pavilion to the traditional Moroccan spa.
2. Kalani:
Since past 40 years, this holistic resort had been a tourist's favorite choice in the South Pacific. The resort offers yoga and performing arts in the tropical backdrop of Hawaii. Organic farms, lush woods and tranquil sea beaches are prime areas of interest.
Sauna, Jacuzzi, gyms and nutritious gourmet delicacies are added bonus. The prices are fair and they won't hurt you for sure. The air is refreshing and the sea keeps roaring reminding you of its eternal presence.
3. Jewel Paradise Cove beach resort and spa: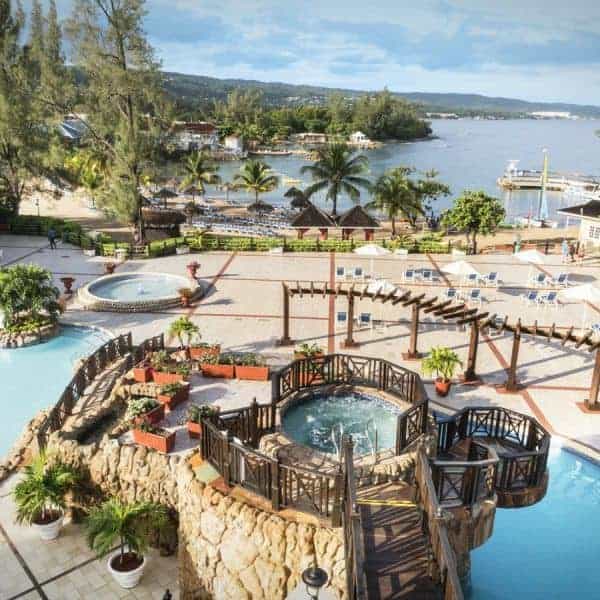 Image Source : jewelresorts.com
This peppy Caribbean resort located in North West Jamaica gets you into an all inclusive vacation loaded with a plethora of wellness breaks. Cut fitness center and Radiant spa are specifically cut out for top notch wellness programs.
Centers are complete with equipment, tennis, golf and volleyball in a sea side backdrop combining wonderfully with exciting water sports like snorkeling, scuba diving and windsurfing. Selected healthy West Indian cuisine will steal your heart.
4. Hemadri Ayurvedic Centre, Rishikesh, India:
This wellness centre is built amid an unspoiled and calm setting. The cult of yoga and meditation has been carried down the generations by the rishis or saints living in the foothills of the mighty Himalayas. They dwelt in caves and forests and enjoyed a very long lifespan owing to a disciplined lifestyle.
Rishikesh is a sacred abode located on the foothills of the mighty Himalayas. The air is heavy with a holy kind of feel. The ubiquitous presence of Ashrams heightens the feeling. The food served at Hemadri Ayurvedic centre is nutritious and vegetarian. The meditation and yoga classes are delivered to achieve a complete training of body and mind, enhancing your quality of life.
5. Now Resort, Sapphire Riviera, Cancun Mexico: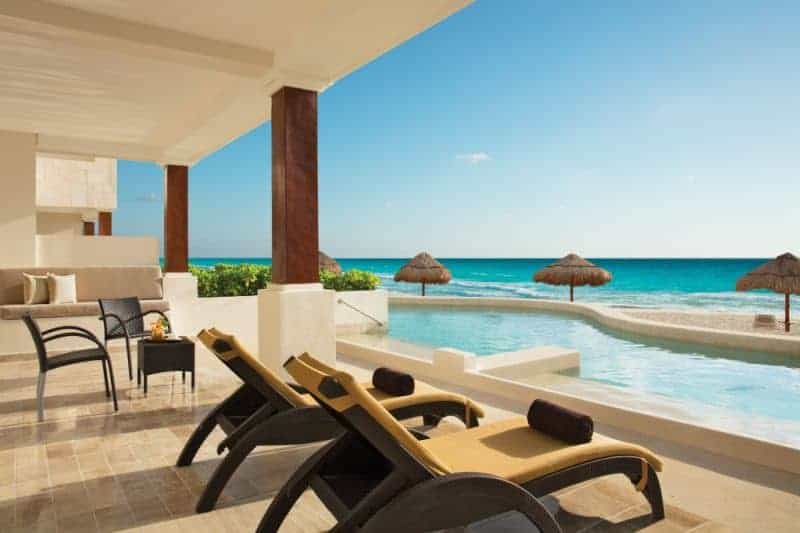 Image Source : nowresorts.com
This amazing resort offers an ultimate experience in complete relaxation. This tropical wellness resort features spacious rooms from where you can have a direct view of the ocean. The top class spa will boost up your feeling of wellbeing. The dining experience in this resort is a unique gastronomic journey.
6. Jackie's on the reef: 
This is a splendid Caribbean wellness tourism resort. The spa facilities are world class having round the year access. There is an off-the-beat chance to sleep and relax on a rock cut dome right amid the ocean. There is an opportunity for dolphin watch as well. The food is delicious and healthy. The resort facilities are designed to give customers the maximum value at surprisingly affordable prices.
7. Vitality hotel, Punta, Croatia: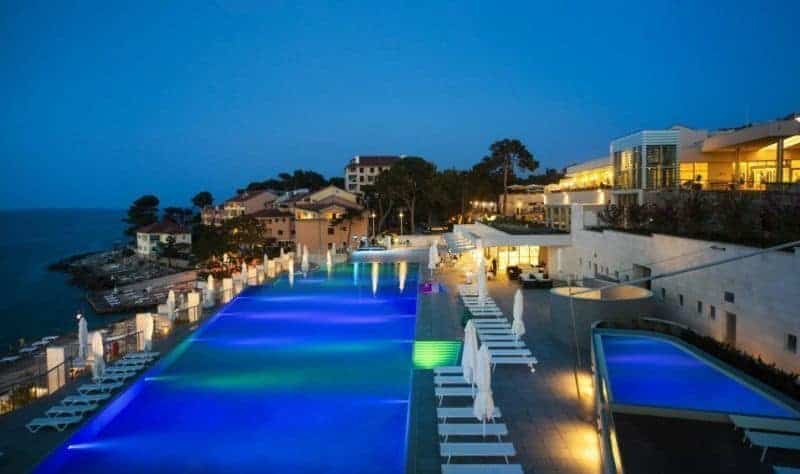 Image Source : losinj-hotels.com
Croatia can be called the land of wellness. This is a resort delivering excellent services to its clients keeping in mind environment sustenance in view. It earns credits for its green initiatives making least impact on the environment. It offers Yoga, spa, massages and other revitalizing activities amid pristine Croatian landscape. This hotel specializes in pulmonary rehabilitation for patients of all ages suffering from respiratory trouble. If you stay for 6 nights, the 7th night is free.
8. Maya Spa, Kumarakom, Kerala, India:
Recognized by the state government and ministry of tourism, Maya Spa is the largest one of its kind in South India. It offers a complete solution to mind and body wellness through an extensive range of treatments like hydrotherapy, solar therapy, Swedish and Thai therapies. You can pamper your body and soul with traditional Ayurvedic massages and skin therapies involving essential oils.
9. Sivananda, Bahamas: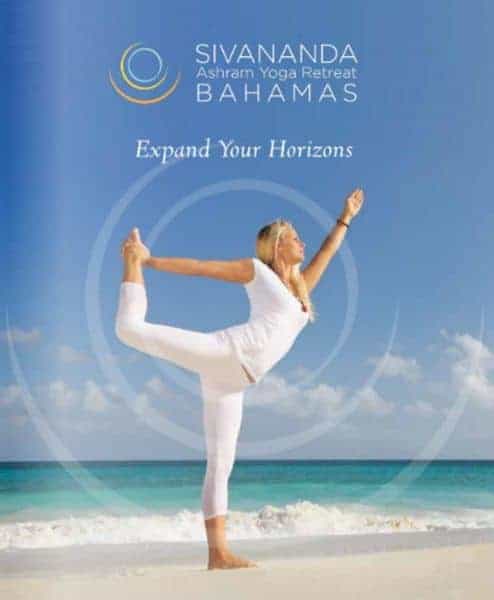 Image Source : sivanandabahamas.org
This is a serene and full service retreat offering you a mind-blowing mix of yoga and beach sand holiday at rock bottom prices. Just see for yourself with a $116 per night what you can achieve. You can enjoy an unrestricted view of the green ocean right from your room. Yoga classes, Satsang and fitness workshops are designed to give you full relaxation and plenty of gratification.
10. Thanyapura, Thailand:
Located in the Phuket Island, Thanyapura resort is amid a unique picturesque setting. It is well known for bargain holidays with a multitude of dream haven for enhancing wellbeing of body and mind. Here health experts guide you on anti aging tips and regeneration. Multiple detox, rejuvenation and weight loss tutorials are available at a discounted price.
Excellent spa retreats for a wellness holiday on a budget
Watergate Bay Hotel, Cornwall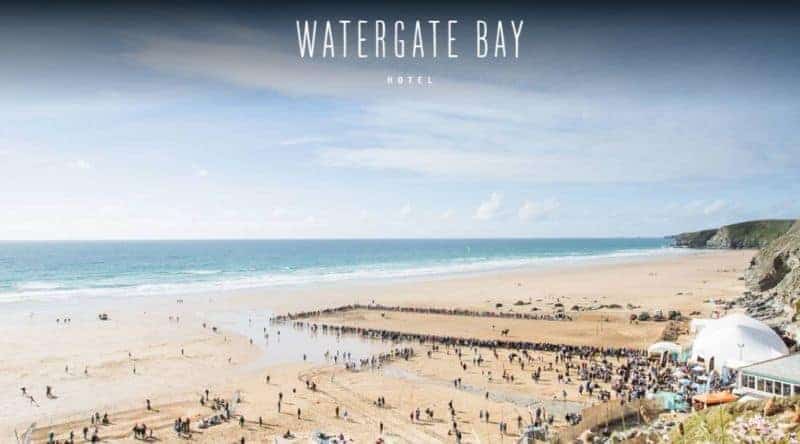 Image Source : watergatebay.co.uk
Located near Newquay, the Watergate Bay Hotel features among other impressive amenities, an infinity pool that looks out over the bay, a firelit ocean lounge and high end spa rooms. Spa treatments at the hotel are extremely affordable and are usually combined with other activities like leisurely walk in the bay.
One and Only Ocean Club, Paradise Island
This exclusive spa retreat on Paradise Island offers a one of a kind massage therapy involving two therapists and five varying stroke techniques. The retreat makes use of several Asian and Bahamian inspired wellness techniques to offer its guests truly remarkable treatments. Most of these treatments finish off with Balinese or Japanese tea ceremonies while guests can also opt for other activities like yoga, Pilates, strength training, aerobics and kinesis classes.
Terme Wien, Austria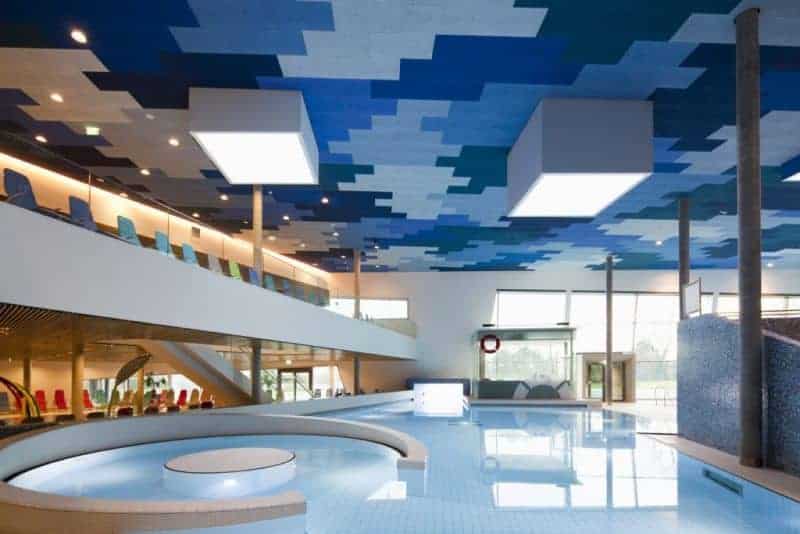 Image Source : thermewien.at
Located in Vienna, the award winning Terme Wien spa complex stretches for over 75000 square meters and features several outdoor and indoor pools of varying size, depth, temperature, ambiance and salinity. The complex also houses a massive sauna area for spa treatments while numerous restaurants and bars located nearby offer plenty of dining options for guests.
Oaks at Ojai, California
While spa vacations in California can tend to be a bit on the expensive end, you can search around for retreats that offer treatments at affordable prices. One such retreat in California is the Oaks at Ojai spas. This internationally acclaimed spa retreat is located in the Ojai Valley on the outskirts of Santa Barbara. Considered to be one of the most budget friendly spa destinations in California, the spa features all inclusive treatments that include a full service spa, hot tubs, sauna, yoga, nature hikes and healthy spa cuisine, etc.
Hotel Azur, Hungary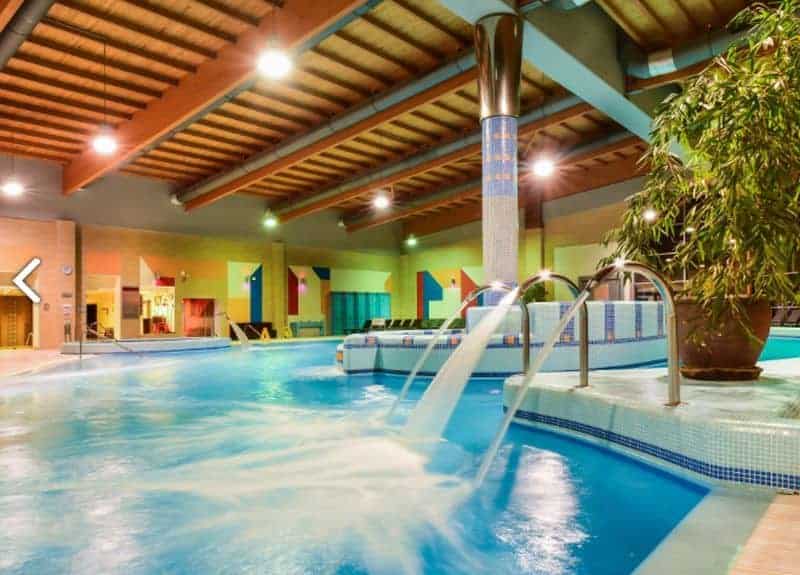 Image Source : hotelazur.hu
Home to numerous thermal centers, Hungary is one of the best places to visit if you are dreaming of a budget friendly spa vacation. While here, ensure to visit Hotel Azur in Siofok. Thise 4 star accommodation boasts of enjoying direct access to the largest wellness center in the region. The various spa treatments offered at the hotel include aroma rooms, thermal water baths, infra-sauna, steam baths and salt rooms.
Nahrawess Hotel and Spa Retreat, Tunisia
Tunisia happens to be the second most popular destination in the world for Thalassotherapy a treatment aka therapy that aims to heal the body with sea water and algae. While there are over 30 different spa centers that offer this therapy in the region, the Nahrawess Hotel aims to provide these treatments at budget friendly prices. The hotel features over 83 therapy rooms, a hydrotherapy pool and a Turkish bath among other impressive amenities.
Hotel Jurmala Spa, Latvia
Image Source : hoteljurmala.com
Located about 12 miles from Riga, Hotel Jurmala is a hotel cum spa retreat that offers over 100 wellness and spa treatments. The hotel also features an impressive spa capsule, a salt room, three swimming pools with different temperatures and five types of sauna rooms. Treatments are usually combined with leisurely beach walks and trips to the nearby towns.
Hotel Merkur, Serbia
Eastern Europe is home to many budget friendly spa retreats. One of them happens to be Hotel Merkur in Serbia. Hotel Merkur is a medical center that focuses on diagnosis and rehabilitation via thermo mineral baths filled with essential nutrients. Considering the state of the art spa services offered by the center, it is surprising to note that these services are pretty cheap and can fit any budget.
Spa vacations need not necessarily be expensive. A little bit of searching will help you find out spa retreats like these that offer world class treatments and therapies at extremely affordable prices.