There are many employee health issues like stress, illness, and unhealthy environment revolving round the workplace that people commonly encounter and probably not even realize. The result is ill health, sickness and ultimately absenteeism or sub normal performance at workplace. When an employee suffers from ill health, the employer suffers more from the absenteeism or a below normal performance.
Corporate wellness plays an important role in creating a healthy environment, an awareness regarding health and wellness and in nurturing a physically and mentally sound workforce. A healthy workforce is prolific, more energetic and can perform beyond imagination. It also adds to the employee satisfaction and adds to positivity in the work environment.
The best corporate wellness programs are the wellness initiatives developed by organizations to build a sound and healthy workforce. With the incorporation of corporate wellness programs, organizations can ensure early detection of lifestyle disorders and other illnesses. This will help their employees in being more aware of their wellbeing, taking the right steps in the right direction and in improving their health and performance. All these taken together will boost their performance at the workplace and yield good results for the organization.
A complete guide to corporate wellness programs employee wellness – trends, practices, implementation, and success stories
Evolving trends in corporate wellness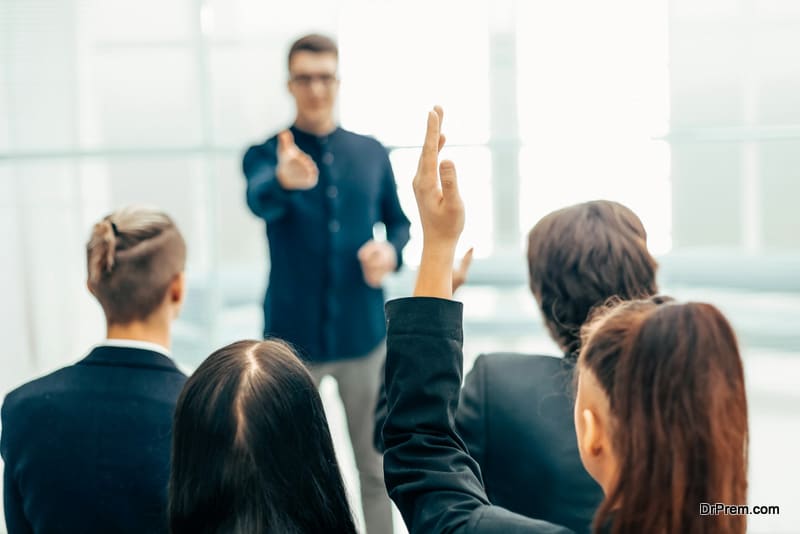 The latest trend of developing corporate wellness programs revolves around the latest concerns regarding health and employee satisfaction. If the corporate wellness programs aim at these issues that are a major health concern for the employees, they form a common goal. There are more chances of employee participation and this will in turn also improve employee satisfaction and loyalty. The objective of corporate wellness program is to serve the purpose of health awareness and obtain results in the form of healthy workforce and increased work productivity with reduced healthcare costs.
Let us check a few of the evolving corporate wellness trends:
Employee wellness becomes a corporate responsibility
Emerging workplaces are offering more care and support to employee wellbeing with a holistic approach. Not only physical wellbeing, care for mental and emotional wellbeing will be at the forefront. Employee wellness is no longer a "nice to have" feature but is a "must have". Corporate responsibility will cover employees' a good immune system, education, skills, and building their expertise in personal wellbeing. This will also entail critical examination of detrimental factors to wellness that either have been accepted till date or left unattended. Organizations will redefine their work policies and regulations supporting employees whether they work from office, home, or any other location.
Thriving work culture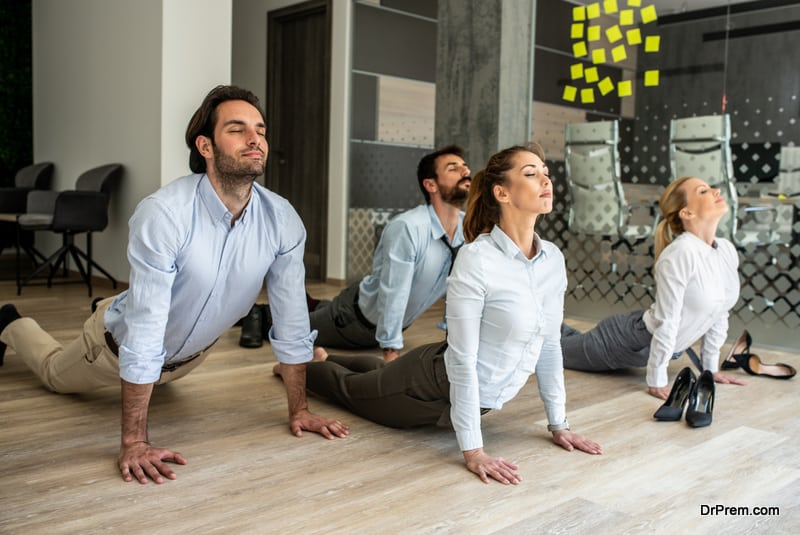 Employers have to change the perception of workers not as merely human resource, but human beings who thrive in a positive work atmosphere. Being attentive to their needs and introducing wellness programs is a key strategy to retain and attract top talent.
Work itself should be refreshing
As some corporations have realised, work itself should be a source of energy for employees. They should leave refreshed and resourceful.
Driven by a shared purpose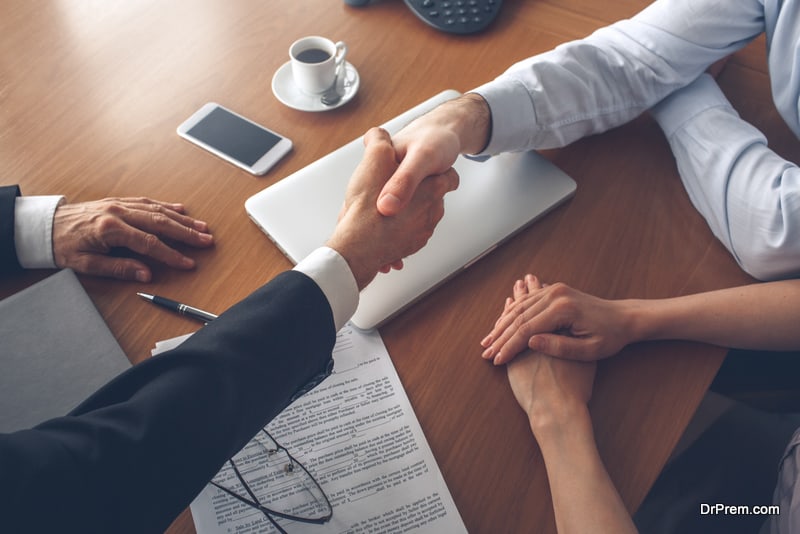 Shared purpose has been seen to energize employees, build better customer relationships, improve clarity as well as effectiveness, and rebuild the trust between society and business. Knowing the purpose empowers the employees to strive in that direction, and thereby perform better in innovation, servies, products and transformation. Examples are Zappos and SunTrust
Personalized health care at the workplace
One shoe does not fit all, is the secret behind personalized healthcare. Wellness DNA as well as other kinds of biomarker testing, health tools, cognitive technologies to bring about behavioral change, artificial intelligence. Data integration etc are some of the ways in which healthcare is being personalized. Identifying and optimizing employees' biochemistry for their overall health is another trend that is catching on.
Shifting to We instead of 'l'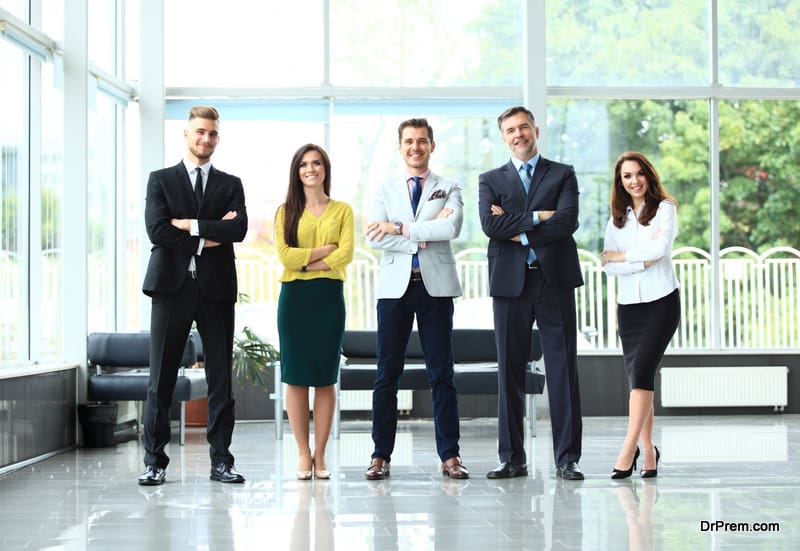 The best work happens as a result of good teamwork. Partnerships, global networks, project groups have transformed working from I to We, and the wellbeing strategies too have moved in the same direction. Organizations have evolved to creating an atmosphere of psychological safety and mutual respect, so that every team member brings out the best in the others, and improves shared outcomes.
Increased initiatives for employee mental health
According to the Wellable's corporate wellness trend report, employee mental health is at the top of the priority list, and 9 out of 10 employees plan for more investment in this domain.  Amid plenty of possible steps, few notable examples are:
Supporting employees to talk about their mental wellbeing.
Offering 24X7 online helpline for confidential mental counselling sessions with a therapist.
Integrating holistic mental and physical wellbeing program.
Coaching for mental health.
Flexible working models and hours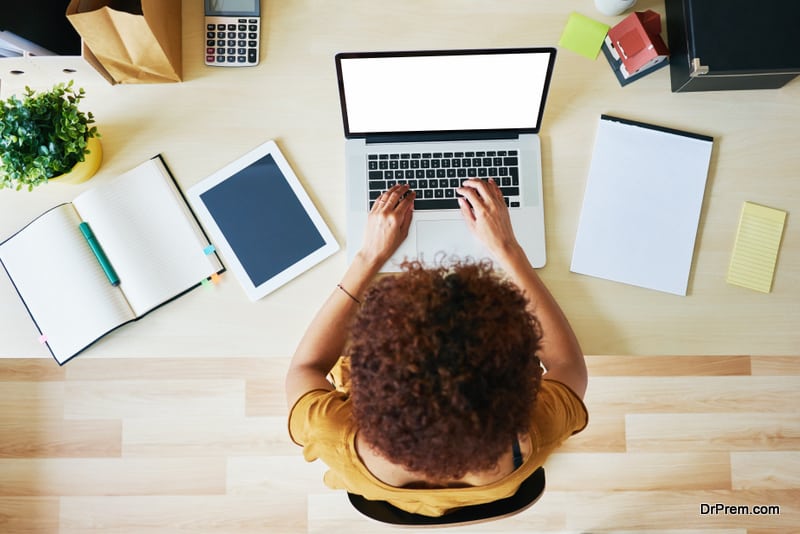 As work from home surged, employers are offering flexibility to their staff in working models and hours helping them to maintain a healthy work-life balance. Employees can schedule their working style without causing a drop in their productivity. Provisions for hybrid work models that allows staff to work both from home and office are on the rise.
Virtual working redefining and expanding leadership
The dynamics of work from home is completely different from regular office. Corporates have learnt to adjust to the new mode of working, including how to motivate employees and getting the work done.
Corporates paying attention to stress and aging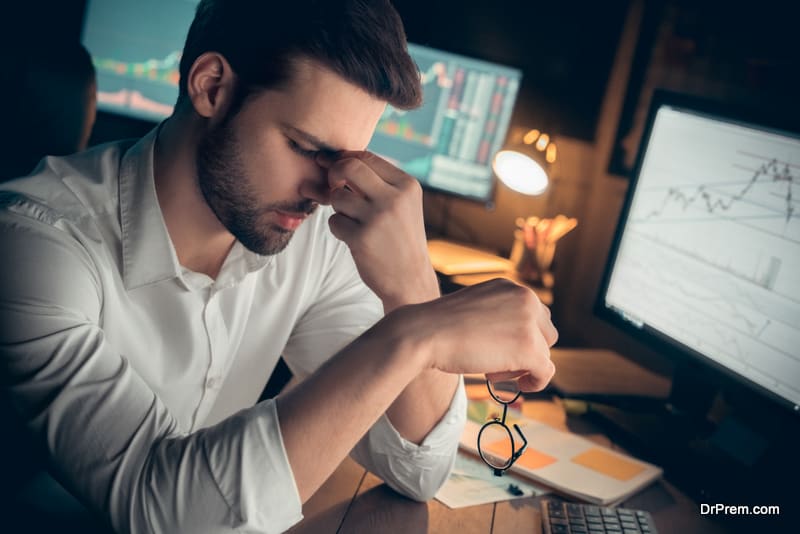 Stress levels of employees have shot up due to the pandemic. In the US, it was found that almost 2/3rds of employees were stressed out almost all the time at work. 81% of the workers said they suffered from anxiety and fatigue, as well as physical ailments leading to absenteeism. The pandemic has increased stress levels even more, instigating 81% companies to invest in resilience and stress management.
Telemedicine and personal responsibility go hand in hand
The pandemic has made telemedicine an option for one and all. The delivery of health information, health education and health care through the phone has been a boon during the Covid era, as employees working from home can resolve their health problems through the physicians or wellness consultants from home. Corporates can show their concern for their employees by organising virtual health camps and wellness sessions. Employees can have access 24×7 to health information as well. Bank of America and Citigroup are some organizations already investing in telemedicine for their clients.
Healthy Living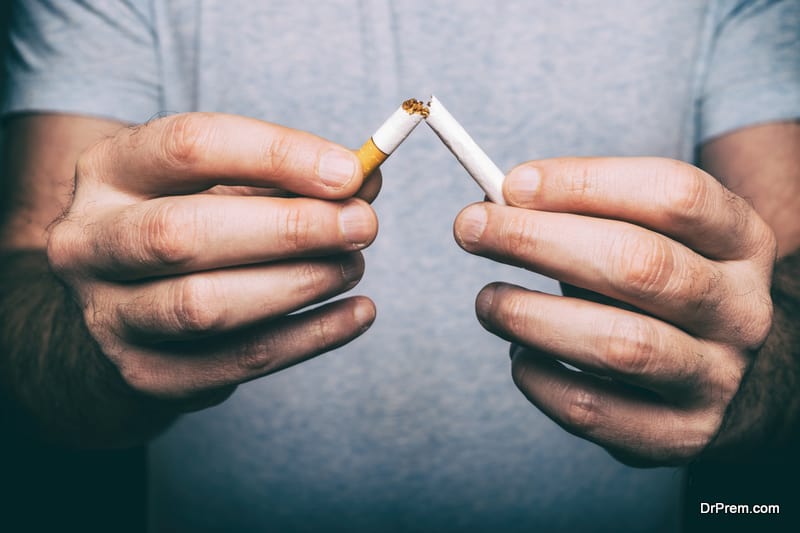 Healthy living is a trend which encompasses nutrition, exercise, mental stability, lifestyle and avoiding habits such as smoking and alcohol consumption. Corporates have introduced or are  planning to introduce wellness programs that would help employees lead a healthy life. Healthy employees have better productivity as they are more engaged with the company.
Emergence of women-friendly workplaces
A Cigna 2019 wellbeing survey says, 79% of women feel more stressed in maintaining work-life balance compared to 66% men.With more women joining the workforce, there is a growing need for women-specific corporate wellness programs.  Women-friendly workplaces will promote inclusivity where specific women wellbeing needs regarding pay gap, ageism, emotional support, and others are given special attention.
Stress management programs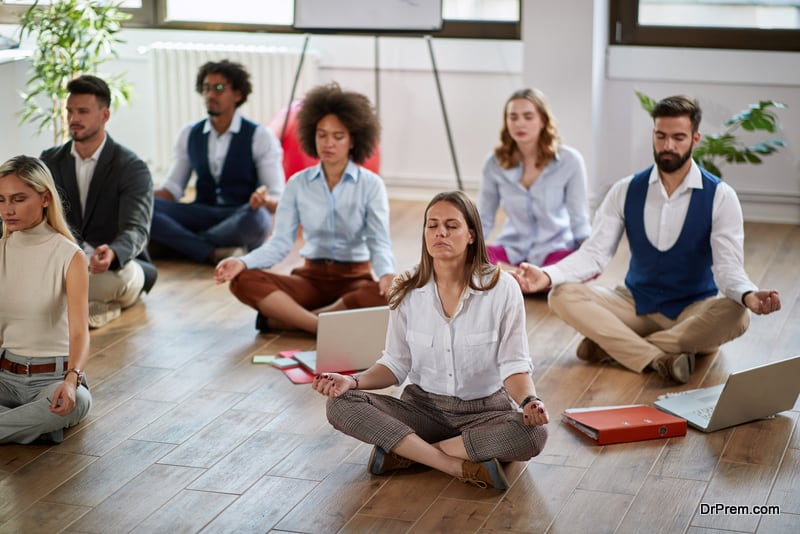 Workplace stress is leading to massive employee burnouts.  2/3rd of employees in the US alone has been reported about workplace stress. Organizations are offering programs to employees for better stress management and improve their resilience. Guided courses on meditation, mindfulness, or digital solutions are considered by many.
Emphasis on prevention
This is likely to be one of the top workplace wellness priorities in many organizations.  Some of the initiatives will be
training managers to detect mental health issues of employees,
improved workspace design with ergonomic furniture
Periodic health screening and checkup
Workshops and counseling sessions to address specific health issues and grow awareness.
Effective guidance on financial wellness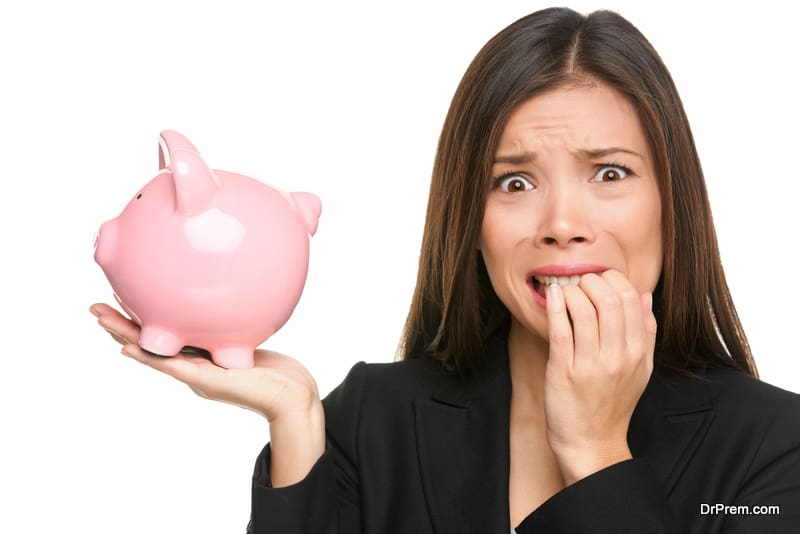 Financial stress increases absenteeism in employees by 34% reports SHRM. Employee's financial stress leads to annual $500 billion loss in business.  Workplace financial guidance could be in the form of workshops, offering money management tools, helping employees in financial planning, or offering perks related to tuition fee and medical cost reimbursement, vacation allowance, etc.
Going Biophilic
Workplaces are incorporating changes which connect employees to nature. This is due to the innate impulse of human beings to connect with nature. It is done through use of natural light, colors, textures and materials, including the sounds of water, placing flora and fauna, nature based artwork, and more. While connecting with nature, people connect with their deeper nature which has been found to optimize performance at the workplace, as well as more engagement in wellness programs. Flexible, biophilic design has been adapted by corporates such as Google, Interface, Apple, Kickstarter and more.
Thoughtful inclusivity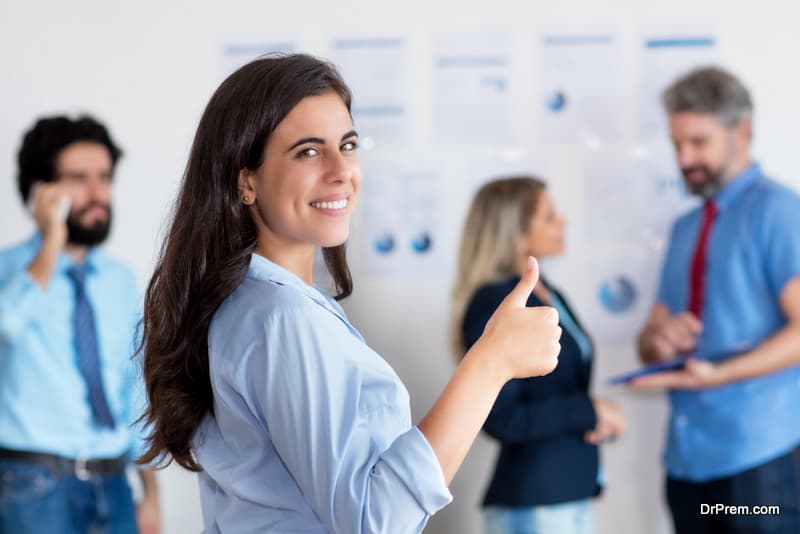 Inclusion of diverse workforce can create a healthy workplace. Today, organizations are considering inclusivity in important decision-making roles rather than restricting it to token job positions. Homogeneity creates poor culture. Corporates are promoting inclusivity by creating a genuine diverse workforce where each staff can bring new perspectives helping everyone in better collaboration.
Leadership evolution
All other trends would not be successful without a leadership which inspires and is able to uplift workplaces as well as societies. Organizational titles such as Chief Wellness Officer, Chief Purpose Officer, Chief Ecosystem Officer etc reflect the emphasis on the part of organizations to uplift people, performance and the planet. The virtues of compassion, service, wisdom and responsibility are valued and practiced.
Keeping this in view there are some latest trends followed in implementing the best corporate wellness programs:
Conducting regular screenings for general health or specific diseases;
Conducting health awareness and lifestyle management camps emphasizing the importance of healthy eating, fitness and relaxation;
Organizing fitness events and competitions with gifts and other benefits, thereby making the employees to participate and realize the importance of wellness;
Special programs for special objectives like smoking cessation, weight control, etc are organized to motivate the employees and provide support.
Necessity of Corporate Wellness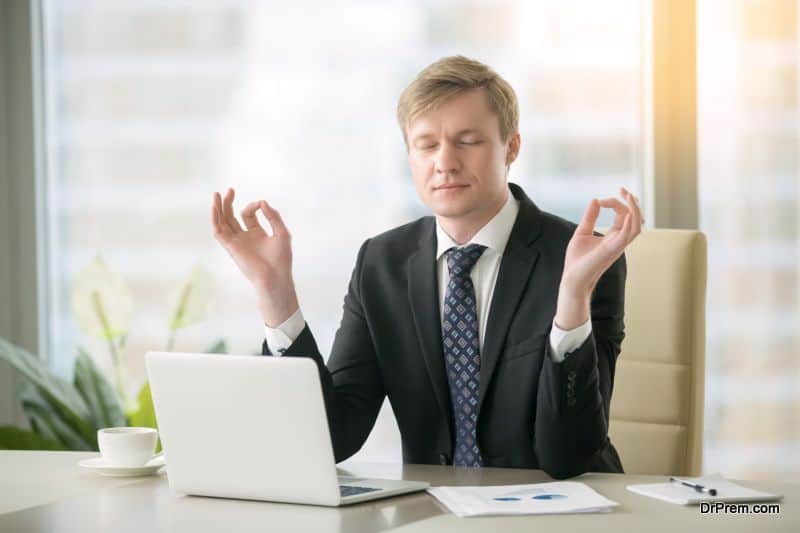 In the recent, past sedentary habits like irregular work timings,  lack of exercise and faulty dietary habits have led to the increase in the incidence of lifestyle disorders. Many disorders are stemming from an inappropriate lifestyle adopted by the working people on account of being busy. Some of the commonest are obesity, high blood pressure, high cholesterol, etc. These form the risk factors for major health problems like heart diseases, stroke, diabetes, etc. Additionally, there are other illnesses like infections, cancers, muscle and bone diseases, etc that too affect the health of the individuals.
Only 9% of the global workforce has access to some form of wellness program at work. The breakdown in penetration: North America 52% of employees, Europe 23%, Middle East/North Africa 7%, Latin America/Caribbean 5%, Asia 5% and Sub-Saharan Africa 1%.
The U.S., where companies pay for employee healthcare, is by far the largest market and innovator, but as chronic disease skyrockets globally, and healthcare costs (paid via taxes) spike in markets like Europe, the GWI predicts significant growth in global workplace wellness spending in the next decade.
Globally, there are 2.3 million deaths and 313 million accidents or illnesses related to work each year and 47 and 70 percent of workers do not have insurance to compensate them for these injuries and illnesses.
There are various reasons for the rise in lifestyle disorders and the factors that affect the most are the lack of time, limited space and almost no relaxation. It is often found that people are so busy in their daily workplace schedule that they are hardly left with any time and energy to take care of their health.
They often spend time in travelling to the workplace, work continuously for long hours, many people also have to stretch beyond their work timings or work even on weekends. All these along with other reasons give rise to lifestyle disorders and other illnesses. On many occasions, people are not able to identify the diseases although they are suffering from it since long.
As all these affect the health of the individual, their work, as well as their performance is affected. This indirectly hampers the productivity of their organizations and affects the revenue generation to a great extent. Therefore, corporate wellness is necessary, where the organizations can take the onus of making their employees aware of their heath.
Under the umbrella of corporate wellness, with the help of corporate wellness consultant, organizations can help their employees to take charge of their health and also take the necessary steps to identify, treat or prevent any particular health condition.
Implementation of corporate wellness
Corporate wellness program ideas can be a great success if it is planned strategically and implemented tactfully. The primary focus of any organization should be on the basic requirement of their employees. This can be done with the help of a wellness coach or a consultant. A wellness consultant is a person who has the required knowledge and the skill to develop and implement strategic corporate wellness programs. They should preferably make healthier choices for their lifestyle too.
Under the guidance of the wellness consultant a wellness committee can also be formed, which includes the employees of the organizations who are enthusiastic and consider health and fitness as important. Although, forming a committee can be considered optional, it is beneficial as it gives a definite shape to the plans and forms a platform for the launching of wellness strategies.
Corporate wellness strategy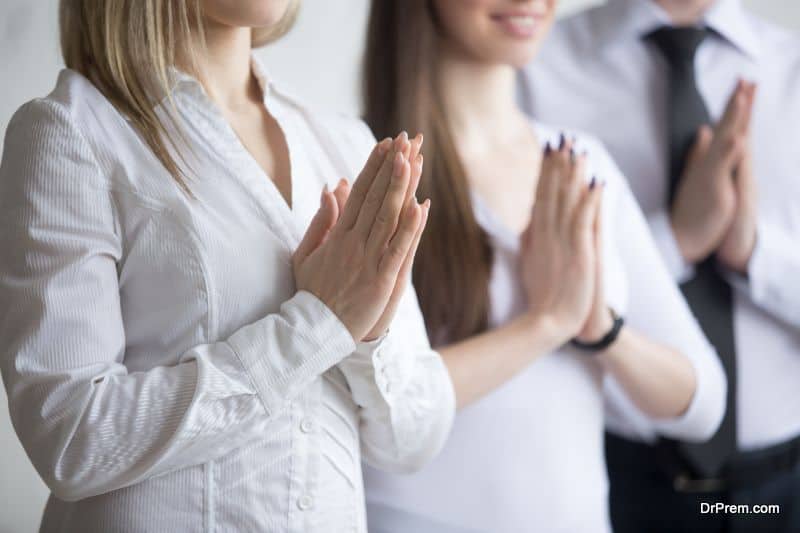 The next most important step is to develop a wellness strategy. To begin with, corporate companies with wellness programs can address the most commonly lifestyle concerns like weight management, stress management, fitness, healthy eating, etc. Considering the requirements and the expectations of the workforce is very important. Data related to the needs assessment can be obtained through surveys or interviews.
Planning
Further, the committee needs to plan for a wellness program in the required areas. The plan should include the details of the wellness activities that would be conducted, the objectives of the activities, the amount of participation expected, the requirements, their venue, time and duration, etc.
Communication
Then the wellness activities should be communicated to the workforce. This can be done by sending emails, putting posters on the notice boards, notifying in the newsletters, sending reminders and similar other ways. Once the initial preparation is done, the wellness program is all set to go. It can be launched in a way that is decided by the wellness committee and executed as per the plan.
Evaluation of workplace wellness programs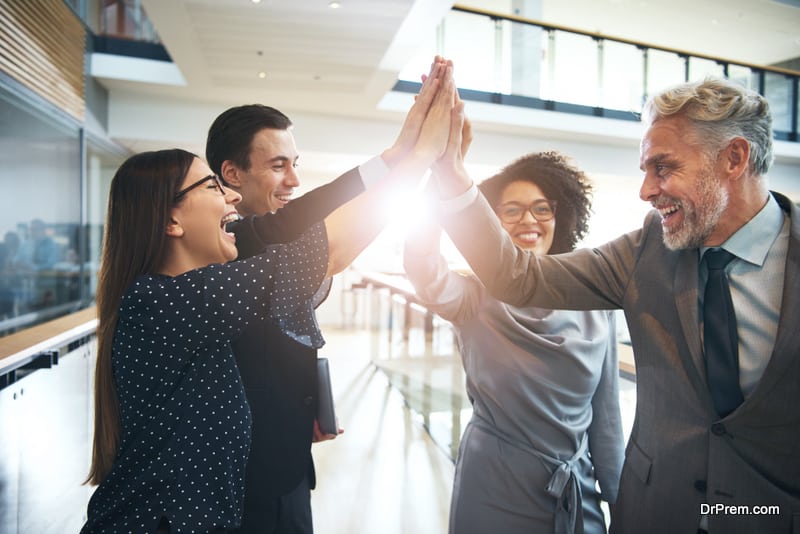 The last most important thing is following up with the results and the employee satisfaction. The wellness committee needs to plan regular meetings to develop various strategies, to improvise the wellness programs and keep up the motivation. A strong evaluation system for corporate wellness programs also needs to be in place and the success should be measured from time to time.
Corporate wellness programs have proved their advantages of implementing them in many ways. It is observed in general that with the implementation of the corporate wellness programs, the workplace is considered as a healthier and welcoming place to work. The employees, while enjoying good health, are less stressed and feel more energetic. They also seem willing to take up more responsibilities and feel confident about the work as well as the organization. This creates a positive attitude towards work and the workplace and helps in building good relationships within the workforce.
Some of the facts that revolve around corporate wellness programs are:
Reduced number of unhealthy employees helps in saving money for the organization;
Less number of illnesses means less medical insurance claims and less expenditure on healthcare services;
By implementing corporate wellness programs, there is dramatic improvement in absenteeism. There are fewer employees staying away from work on account of illness.
By adopting occupational health and safety measures, there is reduction in injuries and other work related hazards, thereby showing improvement in the workplace safety.
Employees that participate in corporate wellness activities are less prone to illnesses and are found out to be fit for work than those who do not take involvement in the programs.
Improvement in the health of the employees has shown improvement in their satisfaction and enthusiasm levels. This has also reduced the employee turnover rate and organizations find it easier to manage a healthy workforce.
Corporate wellness programs have helped in improving the productivity and efficiency of the employees. This has resulted in improvement of the overall company performance and has helped in expansion and in gaining more business.
Workplace Wellness Statistics
According to the Wellness Councils of America,
On an average, an employee costs more than $1000 per year for absenteeism;
If there are wellness programs launched in the workplace the overall absenteeism reduces by 19 %;
Those employees who participate in corporate wellness activities may take around 70% sick leaves as compared to those who do not participate.
The world's 3.2 billion workers are increasingly unwell
The economic burden of unwell workers – in both medical expenses and lost productivity – is enormous, possibly reaching 10-15 percent of global economic output.
They live with serious economic insecurity: 74% make less than $13/day; 45% are in low-skill/manual jobs; 77% are in part-time or unstable jobs.
They're aging at an historic rate: 18% of the workforce will be over 55 by 2030.
They're unhealthy: 52% are overweight/obese, and 76% report they're struggling with their wellbeing.
Employee wellness program benefits that are worth it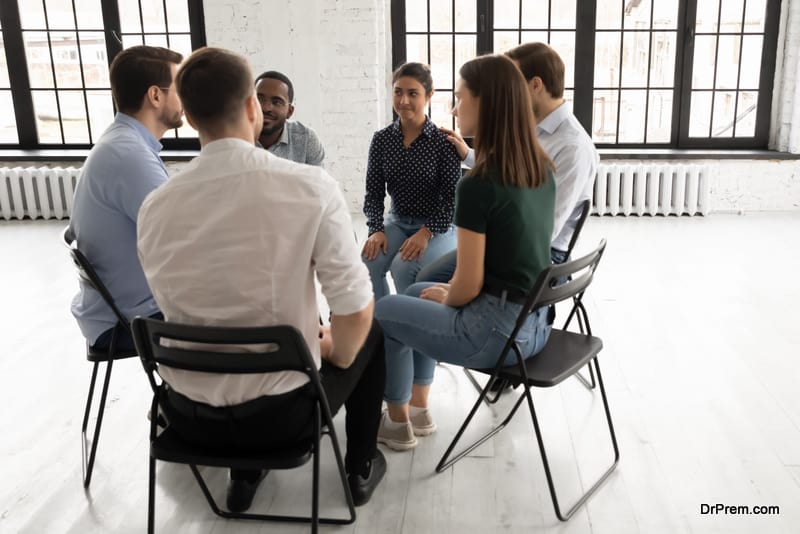 Employee wellness program is a rising workplace trend. To facilitate employee retention and cut employee healthcare expenditure, companies are considering specific wellness programs as a preventative measure.
Investments in this sector are growing, but skepticism prevails regarding employee wellness program benefits. Is it worth spending the buck? Research by the Society of Human Resource Management states 75% of employers are offering some type of wellness program, service or resource to their employees.
According to HR experts, such programs have a cascading effect on employee health and business, which can ultimately permeate to society and communities. Growing awareness in physical and mental health among people is also pushing companies to adopt employee wellness programs based on specific requirements.
Employees are asking for it
Employee wellness program is being used as a recruitment tool. Ample evidence supports the fact that employees are asking for active participation of employers in their health and wellbeing. Nowadays, millennials and Gen Z are not hesitating in putting up the question upfront about what organizations are planning for their wellbeing.
Data analysis by experts from Johns Hopkins Bloomberg School of Public Health revealed about 59.4% of employees feel employers should take serious attempts to improve the health and wellness of its workers.
87% of employees look for organizations who can support their work-life balance.
77% of employees believe a proper workplace wellness program impacts the company's culture significantly.
More the organizations adopt employee wellness programs, more will be the number of employees seeking it.
Employee wellness program benefits that make every buck worth spending
You can follow the evidence-backed employee wellness program benefits listed below to realize the objectives of your employee wellness.
Working is fun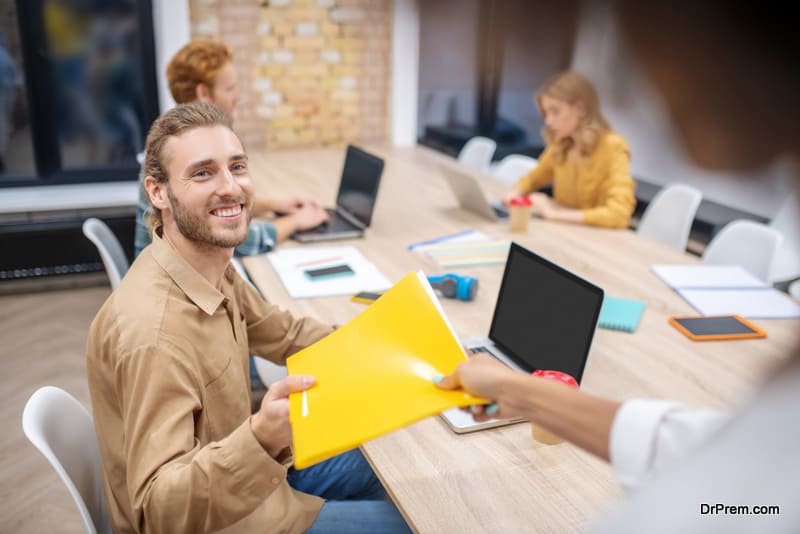 At times, office work seems to be mundane, boring and repetitive, draining productive energy. One of the direct impacts of employee wellness programs is it makes office work interesting and enjoyable.
Employees get the opportunity to partake in new activities and games of the wellness program, which has a stimulating effect. Trying new things is always exciting, giving the mind and brain a productive boost.
Encourage healthy lifestyle of employees, curbing the risk of lifestyle diseases:
From the general perspective, it is difficult to change the health behavior of people. But the motivation of employee wellness programs work. In a study report on workplace wellness published by Rand Health Quarterly, lifestyle interventions in corporate wellness programs can substantially reduce the risk factors of lifestyle diseases, the prime contributor of healthcare expenditure all over the world.
Wellness oriented programs in the workplace can cut smoking habit and increase exercising and healthy eating habits. It would be the key to achieving long-term health and wellness benefits.
Reduces healthcare cost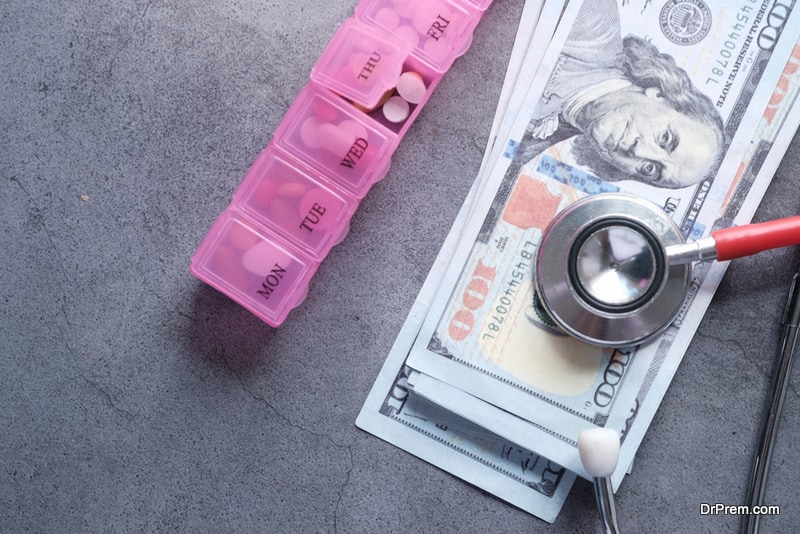 One of the corporate wellness programs examples is taking care of personal wellbeing amidst long working hours through reformed food habits, exercise and other activities lower employee healthcare cost. From 22 different studies regarding employee wellness program benefits related to healthcare costs, it was found that the average return on investment was 3.27.
Every dollar spent on the wellness program incurred a saving of $3.27 in healthcare expenditure. The most notable example is set by Johnson & Johnson's employee wellness program that saw $38 million savings in the first 4 years, averaging $224 per person per year.
Increases employee engagement
In a report by the Economist Intelligence Unit, researchers point out employee wellness programs aligns the employee and employer goals on a similar plane. One of the direct employee wellness program benefits is increasing employee engagement in the line of company's mission and vision.
Increased employee engagement leads to enhanced employee retention and productivity. Employees feel the impact of wellness programs in every aspect of their lives beyond their office and are likely to stay back with the organization for a long time.
A survey by the American Psychological Association found that overwhelming 91% employees feel motivated and give their best to organizations supporting their well-being.
Helps in increasing adaptability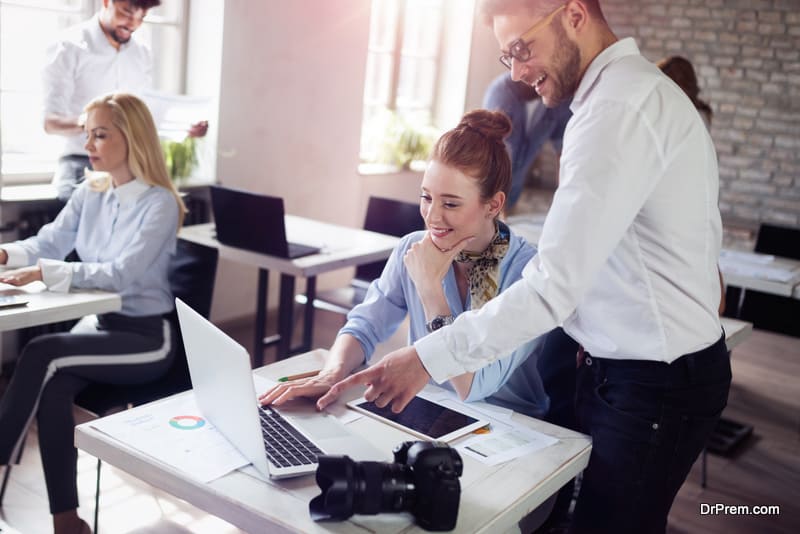 Dynamics of corporate culture put the adaptability of employees to test. Gallup researchers found that employees engaged in the workplace and experiencing high level of well-being are more adaptable to changes. This adaptability factor is equally important in small business organizations as well.
Employees who are adaptable do not freak out about changes, but rise to the occasion to align themselves properly. They often do not need guidance from bosses, but jump to the job to get it done.
Specialized programs provide handsome returns on investment
A systematic review from a panel of public health specialists highlights more savings on healthcare expenditure and productivity loss than spending on a well-framed employee wellness program.
The Community Preventive Services Task Force (CPSTF) in its review found that for every single dollar invested in healthcare intervention, employees recovered about $1.40-$ 4.60 by avoiding medical expenditure and productivity loss.
Employees are happier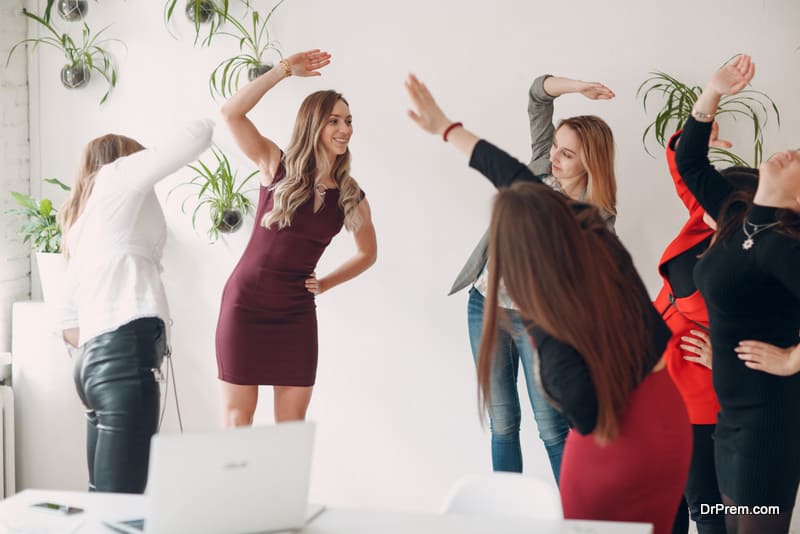 The AFLAC 2012 Workforce Report reveals employees taking part in wellness programs are found to be more satisfied in their work than non-participating employees. This probably can be linked with the mental health of employees. Healthy habits not only keep you in good shape, but also nourish your mental feelings. You tend to be more engaged and give a more meaningful contribution to your workplace. You get an overall feeling of satisfaction and accomplishment.
Boosts productivity
This is another key employee wellness program benefit that does not call for any argument.  The Centers for Disease Control (CDC) says productivity loss owing to personal and family health issues cost the US organizations $1685 per employee per year or $ 225.8 billion per organization annually.
A study report published in the Journal of Occupational and Environmental Medicine states employees leveraging workplace wellness programs ended up saving nearly $353per person in recovered productivity.
Low productivity of employees can be due to varied reasons, among which presenteeism is a big factor. Employees are present in the workplace, but not productive. This is observed when it comes to presenteeism:
It is 28% higher in smokers than non-smokers
It is 66% higher for those following an unhealthy lifestyle than those who consumed fruits, grains and vegetables.
Presenteeism is 50% higher for those who didn't take to regular exercise
Apart from the above factors, chronic pain, depression and other chronic disease raise the risk of presenteeism. Healthy lifestyle, directed by the wellness programs, can be attributed for this productivity boost. Even a small business can go for a productivity boost with employee wellness programs.
Reduces absenteeism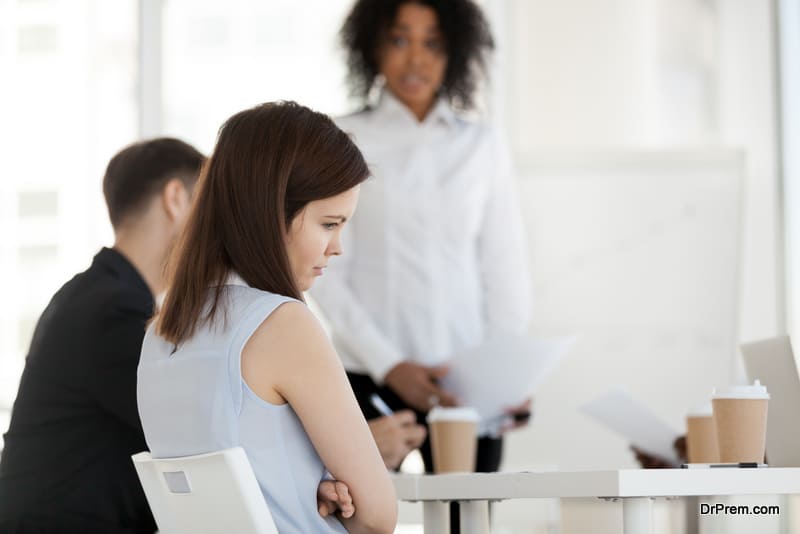 Employees partaking in wellness programs are likely to be less absent from work without any proper reason – for example taking casual leaves or long vacation. Research suggests employers can save $5.82 on an average in absenteeism for every dollar spent on the employee wellness program.
Nearly 50 papers have been released, looking for links between workplace wellness programs and reduced absenteeism. Lower absenteeism is observed among:
Employees maintaining good health behavior
Employees with the ability of stress management
Employees maintaining healthy blood pressure and glucose and cholesterol levels
Employees who are not obese or overweight
Improves organizational culture
All of the above-mentioned employee wellness program benefits culminate into a good organizational culture. A study by Virgin Pulse found 85% of the employers have a belief in the positive influence on the workplace culture.
This is primarily because workplace wellness programs facilitate employees to come close together and strengthen their relationships. This is also due to the fact that employees feel they are taken care of by their employers, which generates a positive impact on the overall organizational culture.
Decreased employee turnover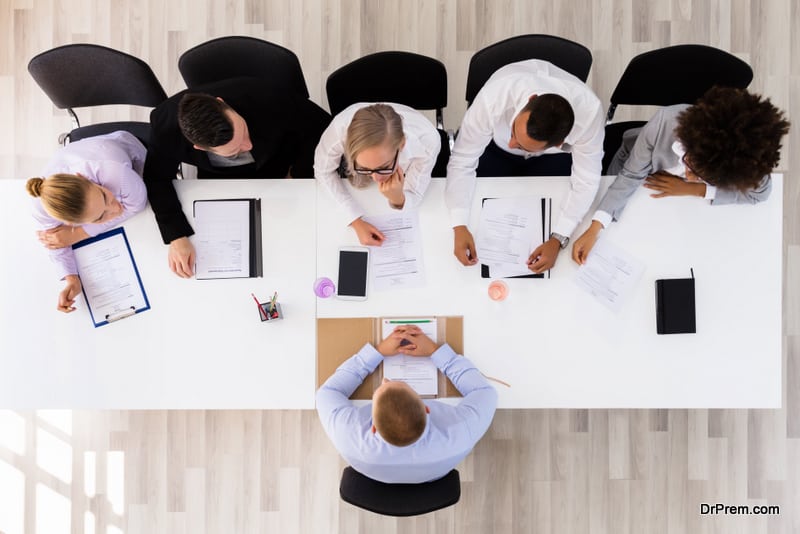 More satisfied workforce tends to remain with the organization and avail the benefits of the corporate wellness programs. This can also reduce the efforts taken for employee retention. Employees willingly want to work and the employee turnover reduces. This helps in saving time and revenue that is spent in recruiting the new staff, training them and waiting for them to take up core responsibilities.
Enhance market valuation
A significant employee wellness program benefit is observed when it increases the market valuation of an organization. Researchers in the report published in the Journal of Occupational and Environmental Medicine suggests affirmation of higher market valuation of companies that invested in social responsibility and wellbeing of their employees.
Employee wellness program benefits are direct, tangible and contribute to business sustainability. If employees remain satisfied, motivated and deliver their best, there can be no reason why companies would not see improved bottom lines. A wellness program is not a solution to all problems, but would help to take care of the most prized asset of the organization – the human resource.
Corporate wellness programs certification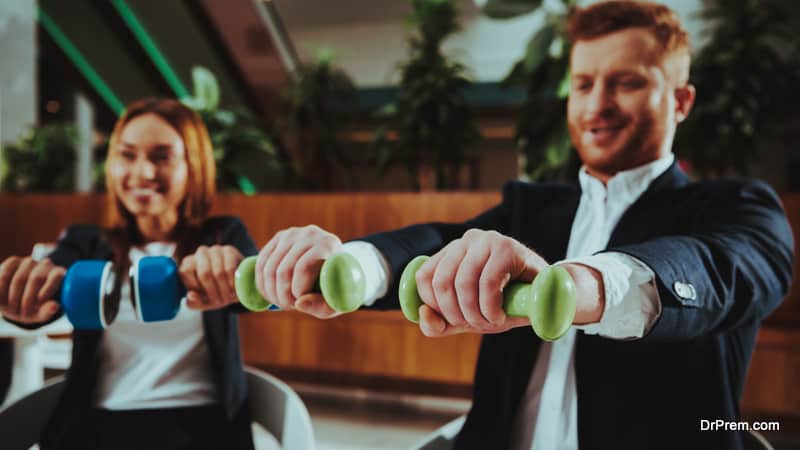 With the increasing importance of health promotion, maintaining employee health is a major task in front of the employers. While corporate wellness acts as an aid to the employers, it is also necessary that the organizations are designing the best and the safest corporate wellness programs for their employees. As a result specialists in corporate wellness have emerged and so have various certification programs for corporate wellness programs.
It is essential for the employers to understand the real need of their employees, their focus and the goals of the organization. They need support in designing the wellness programs most of which should be comprehensive, while there are also some specific programs that should meet the specific requirements of certain groups.
Hence there is an emergence of wellness certification programs. Through these certifications it becomes possible to have qualified individuals who can have the precise vision, be able to design the right corporate wellness program and develop the right path for the future of the corporate wellness program.
Creating awareness for health among the employees may not be that difficult. But making them get up from their seats and start acting is definitely a difficult task. Organizations need to work hard to create this drive and make the employees work for their health and fitness goals. Certified professionals make this process smooth by considering the overall personalities of the employees. They can create a mission to go ahead on the intended path and know the best ways to ensure employee participation. Certification wellness programs help the employers with the metrics and the results and outcomes of the corporate wellness programs can be measured.
Legal issues in corporate wellness
Using rewards to encourage participation in wellness activities is commonly practiced. However, this leads to a set of issues like whether it is right to consider healthcare initiatives as selection criteria or as can those who have not shown any involvement be considered as non-productive for the organization. These and similar other legal issues need to kept in mind while implementing corporate wellness programs. There are provisions under the law that can keep a check on health related issues being imposed on the employees as performance criteria or somebody getting penalized for not meeting the specified wellness objectives.
According to the Health Insurance Portability and Accountability Act (HIPAA), it is essential that the organizations implementing corporate wellness programs meet the legal specifications as provided. While following this law, the employers will have to make sure that if any reward system is laid for their corporate wellness programs, it should be unbiased and available for all. Moreover, it should not be based on the health results but on the efforts or participation taken by the employees and all should be rewarded for the same.
Disability issues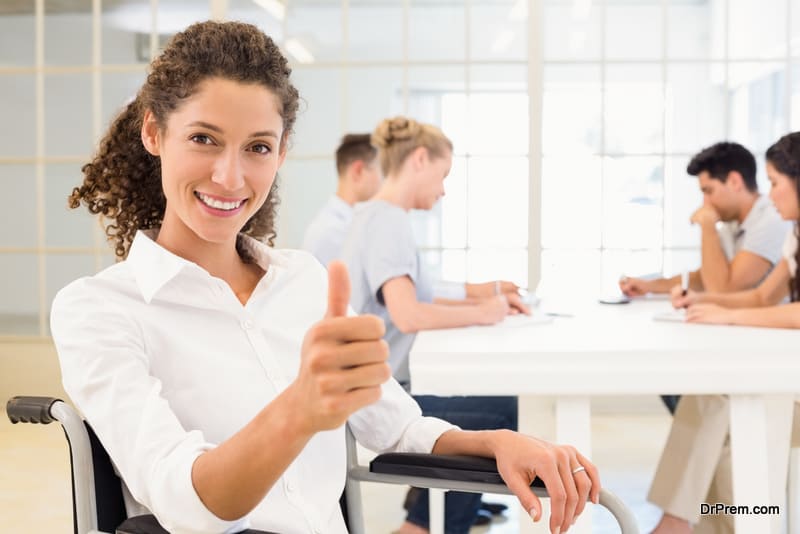 There are specific laws related to the employment of an individual with a disability. This is another issue in corporate wellness, which the employers need to pay attention to. According to this act, an employer cannot discriminate qualified individuals on the basis of their health factor. Those candidates who fulfill the requirement of the position based on qualification criteria and those deserving of the job cannot be discriminated for their disability. They own the right to receive all the facilities and benefits offered to any other individual and with the same dignity.
Also, there are rules pertaining to the medical checkups and examinations of such individuals. The laws clearly state that the medical investigation and other queries should be related to the job and the particular position. Also, care needs to be taken that there is no humiliation of any kind and the dignity of the disabled employee should be maintained.
It is also mandatory for the organizations to make the necessary modifications in the infrastructure and other facilities so as to suit the needs of the disabled employee. These are considered under the term of reasonable accommodations, where in the required provisions should be made by the organizations to enable the disabled employees to work.
Corporate Wellness Career Opportunity
Corporate wellness is blooming in the business and healthcare industry and has opened many career opportunities for the qualified and skilled professionals. As corporate wellness deals with the corporate industry, professionals from similar background are at an advantage. Additionally, there is health and wellness sector that demands highly skilled medical and wellness professionals to satisfy the medical and healthcare needs.
Some of the areas that require competent professionals are:
Healthcare Business development
Professionals from healthcare management and business development are required to promote the wellness programs that can be made available to the corporate sector.
Hospital and Healthcare
Professionals from the hospital and healthcare industry are of great value in this industry. There is scope for highly qualified, skilled and experienced professionals to provide the necessary medical care and healthcare advice. Some of the professionals required are doctors, specialists, nurses, paramedical staff, dieticians, laboratory assistants, preventive health consultants, lifestyle management experts, etc.
Wellness industry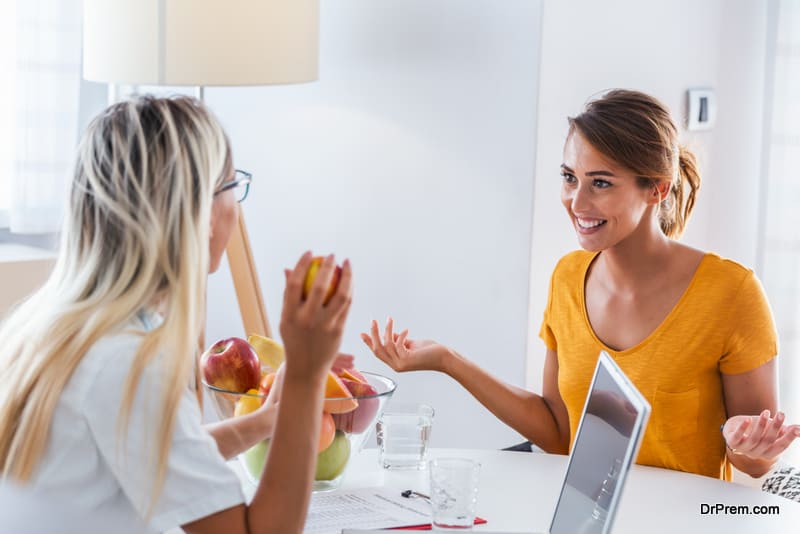 Wellness experts with the relevant qualification and background are preferred in the corporate wellness field. Wellness consultants or coach, who can guide the organizations in the planning and implementation of corporate wellness programs are in great demand. Additionally, other wellness professionals like nutrition experts, fitness consultants, spa experts, stress management and relaxation coach, health food producers and marketers, etc can find opportunities in the corporate wellness segment.
Medical tourism
Professionals from medical and wellness tourism are in demand for their knowledge and expertise in the tourism industry. Medical tourism facilitators, managers, and other people experienced in this field can find openings in corporate wellness.
Corporate Wellness Success Stories
An emerging advertising agency makes a smoke free workplace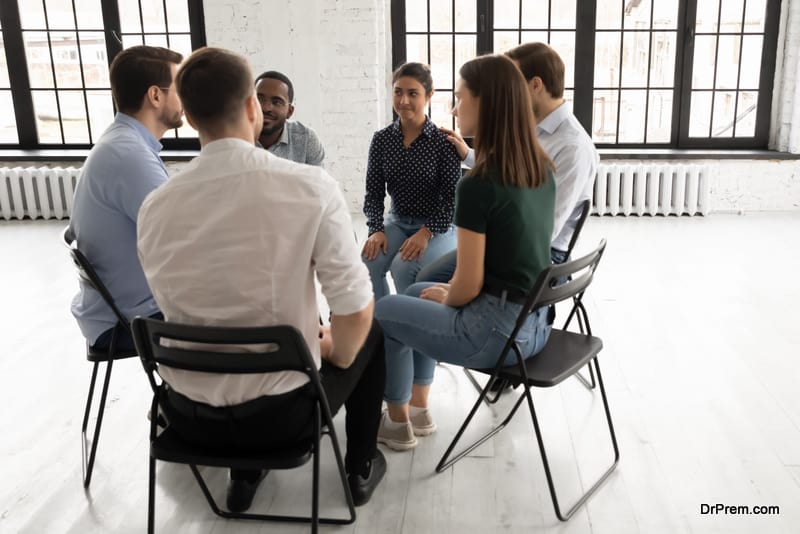 A corporate wellness programs examples is a small advertising firm working for around 20 clients in various sectors was in huge trouble when the directors realized that their workforce is indulged in habits like smoking. The smoking habit was affecting the health of the workers as well as the surrounding staff. The sickness rate was more and so was the absenteeism.
After a thorough research the organizations implemented corporate wellness programs for their workforce. They organized screening programs to assess the health and diseases related to smoking and other lifestyle habits. Following which they arranged for smoking cessation programs and organized seminars and counseling sessions for their employees. This was also clubbed with other wellness activities like cycling competition and some outings with health and wellness focus.
This continued for a year after which, the progress was assessed. There was a marked improvement in the health of the workforce. Most of the employees had responded positively to the smoking cessation programs and counseling sessions and their habits had reduced to a great extent. The greatest achievement was that the workplace had turned into a smoke free healthy place to work. This also reduced absenteeism and improved the overall productivity and the number of clients almost doubled.
A company from the hospitality industry succeeds in weight reduction and improves employee health
Another corporate wellness programs examples is company from hospitality industry appreciates the need to have fit and elegant workforce. During their corporate wellness screening programs they found that most of their staff that was engaged in sedentary work was turning overweight. On further medical investigations it was also revealed some of them had blood cholesterol levels on the higher side, which was a potential risk to their health.
Based on the screening report, necessary actions were taken and new wellness plans were drawn with specified target for obesity programs. Fitness consultants, dieticians and medical consultants were brought into action and wellness activities were revised. The organizations tied up with a gym and arranged for the regular gym activities for their employees. They also organized regular outdoor activities for the employees and their families. Health events were also conducted during such outings and importance of health and lifestyle management were discussed.
Within a year many of their employees showed improvement in their weight reduction program. Most of the employees participated in the wellness activities and enrolled in gym for regular work outs. The employees who were within normal range of weight also took active involvement and showed improvement in their health and fitness levels.