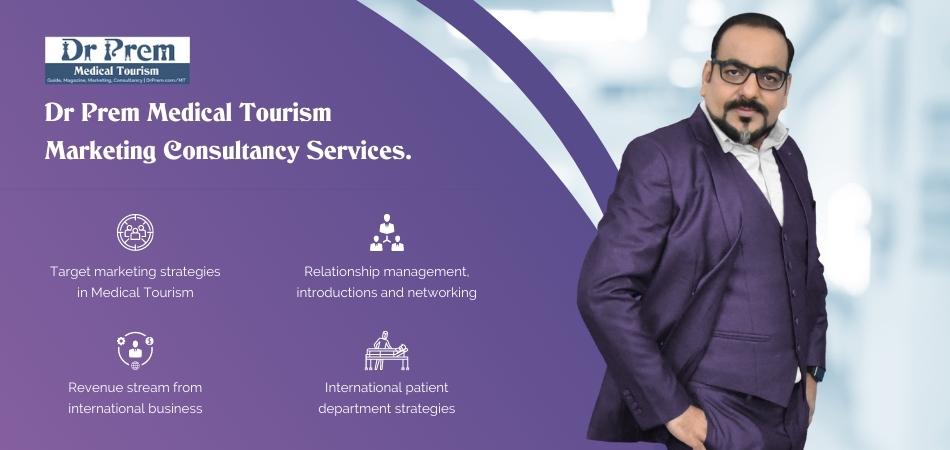 Egypt is no stranger to attract hordes of tourists every year for its rich history and world-renowned attractions. However, bringing in foreigners to Egypt specifically for medical services is anotherhigh-potential industry for them. Egypt is slowly being recognized as a medical tourism destination, particularly for cosmetic surgery.
The combination of world-class health services in a historically beautiful location is attracting more and more patients help growing this sector immensely.Public and private investment and adopting international standards of medical practices are ensuring high quality standards in treatments and service delivery.
In special efforts to promote medical tourism in Egypt, the country hosted the notable medical tourism conference in Sharm El-Sheikh in 2017, the region grabbing global attention. The Hepatitis C promotional campaign featuring the soccer star Lionel Messi has also boosted further prospects. We discuss vital reasons in detail for including Egypt in our medical tourism guide.
Guide to Medical Tourism in Egypt – Facts, Trends, News, Services, Research, Business and Updates by Dr Prem
General

Language
Arabic
Time Zone
EET(UTC+2) summer EEST(UTC+3)
Dialing Code
+20
Electricity
220V, 50Hz
Medical Tourism Status
Cairo, Alexandria, Al Jizah, Port Said, Aswan
Currency
Egyptian pound
Clothing
Summers are unbearably hot so cotton clothing should

be taken, whereas winters are pleasant so a light coat and

jacket will suffice.

Health Related

Mortality Rate
4.85 deaths/ 1,000 population
Life Expectancy
71.4M /75.4F
Patient: Physician Ratio
1900: 1
Hospitals JCI accredited
3
Recommended    Vaccinations
Hepatitis A, Typhoid, Hepatitis B, Rabies, Diphtheria-tetanus,

Measles, Varicella, Poliomyelitis, Yellow fever

Other Infections
Dengue fever, Lymphatic filariasis, Tick-borne relapsing fever,

Hepatitis E, Brucellosis, HIV
Tourism Related

Population
84,550,000
Reliability of Police Services
52/140
Global Competitiveness
3.73/7
Physician Density
36/140
Tourism Competitiveness
3.9/7
Hospital Beds
92/140
GDP/Capita
$6,652
Quality of Air Transport Infrastructure
54/140
Health and Hygiene
5.3/7
International  Air  Transport  Network
66/140
Safety and Security
2.7/7
Quality of Roads
107/140
Air Transport Infrastructure
3.4/7
Hotel Rooms
81/140
Tourism Infrastructure
2.9/7
Tourism Openness
69/140
Cultural Infrastructure
2.6/7
Attitude  of  Population  Towards Foreign Visitors
61/140
Visa Requirements
38/140
Sand, sun and water – the basis of health tourism in Egypt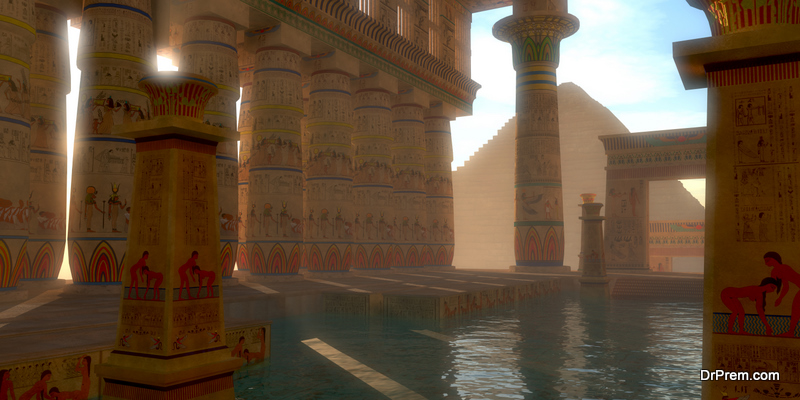 Egypt is also a land known for natural healing potential that contributes significantly to the health tourism market in general. Suitable climate facilitating quick healing, sulfur water and therapeutic sand remains untapped to a large extent.
Several tourist spots seeped in history have the potential to support the growing medical tourism in Egypt. Helwan, Hurghada, Siwa Oasis, Aswan, Sinai, Helwan, Ain El Sira, Al Ain Sokhna and Fayoum are known for specific components related to natural healing which further can increase destination attractiveness. Many of these healing practices are confirmed by research-based evidences.
For example, the city of Safaga's sand has been used for Psoriasis treatment.  Aswan is known to have curative properties in treating asthma. The Pharaoh Bath in the Sinai Peninsula, a sulfur spring has notable healing potential. Red sea waters have also been effective in healing psoriasis.
Moreover, the Sinai Peninsula is the hub of medicinal herbs in the desert. Siwa Oasis for its impressive natural reserves has been declared the global center for medical and environmental tourism in 2017. Helwan, a southern suburb in Cairo is known as the "Sacred Healing City" during the ancient times and has attracted medical travelers since the days of Pharaoh.
Emerging health tourism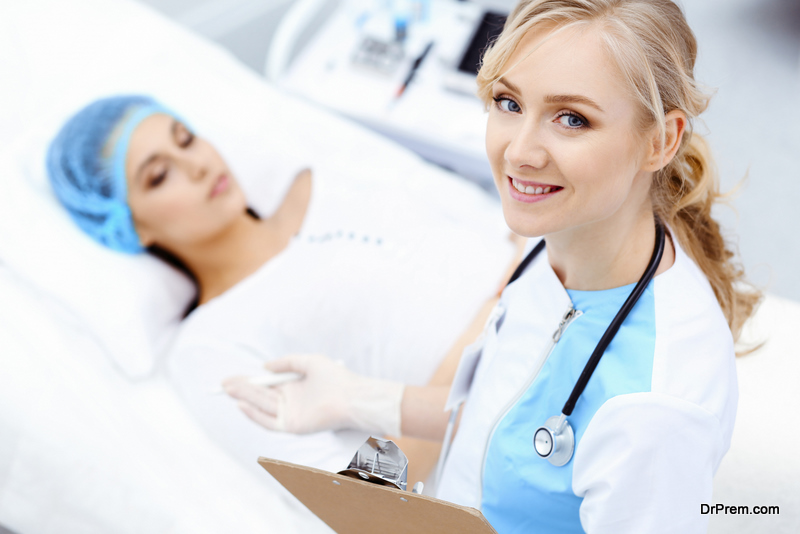 Egypt, the land where one of the oldest civilizations of the world thrived thousands of years ago has tremendous potential of developing into a global health tourism hub offering cutting-edge medical facilities along with time-honored natural healing practices passed down through generations from the reign of Pharaohs. Medical travelers while seeking advanced and affordable treatments overseas take equal interest in traditional healing practices unique to a destination.
In 2017, Egypt ranked third in Arab countries and 28th in the world in medical tourism. In the same year, the 'Tour n' Cure' was launched bringing Hepatitis C patients to Egypt for tourism and treatment. In 2018, a draft law was approved for coordination between the Ministry of Health and Ministry of Tourism, for medical tourism.
Egypt declared in 2019 that it would provide testing for hepatitis C and treatment free of cost to one million people in 14 countries in Africa, with WHO. EAPD funded in Rwanda a heart facility. There are other EAPD funded projects underway in Africa. The collaboration with African countries is meant to bring Egypt closer to African people who might prefer travelling to Egypt for medical treatments rather than taking strenuous long-duration flights to some faraway destinations.
Healthcare System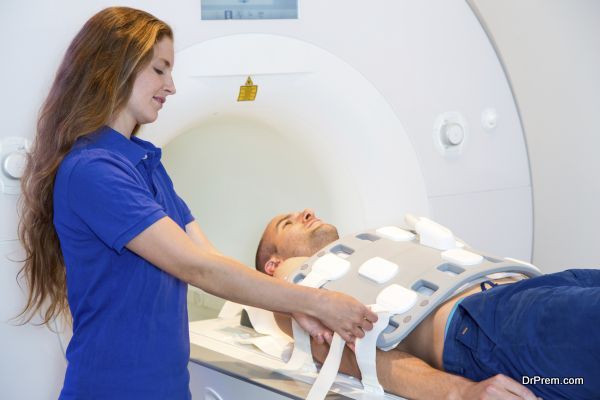 Both the public and private sectors currently control the healthcare services in Egypt.  With rapid population growth and relatively low levels of public funding, Egypt's healthcare is a bit strained. While majority of population (about 56%) use private hospitals or clinics for treatment, only 36% of the population utilizes government healthcare services.
Despite the facility of free healthcare in public hospitals in their locality, many Egyptians prefer to visit private clinics or physicians for their treatment. This clearly reflects the quality of healthcare services provided by the private sector in the country. Due to the high cost of healthcare in private sector, many local people use public medical services, which also offer reasonable facilities throughout the country.
The demand for medical equipment, pharmaceuticals and upgraded treatment facilities is likely to grow creating more opportunities for the private sector, and the signs are clearly visible.
Quality of Healthcare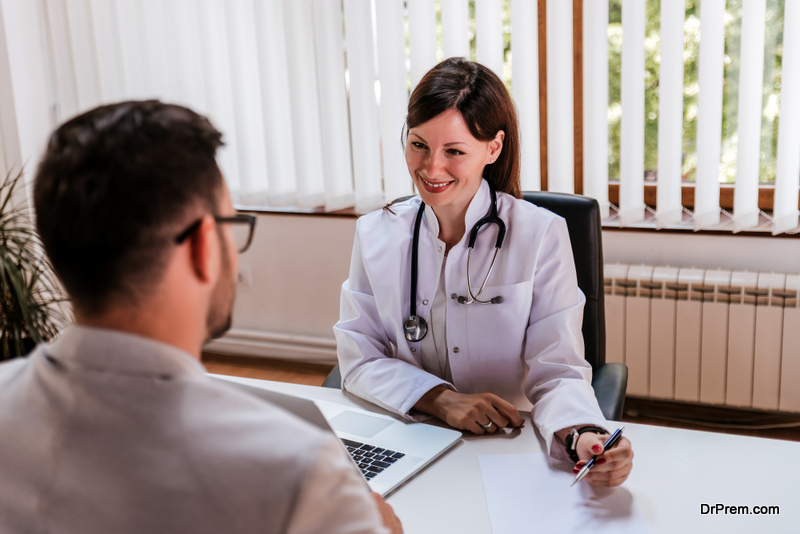 Several government-initiated reforms show promises in improving the quality and accessibility of healthcare for the Egyptians.Among 22 Middle East North Africa (MENA) countries, Egypt is ranked at 12th place as far as quality of the healthcare is concerned. Like many other Middle Eastern countries, the health system in Egypt is based more on curative approach than preventive; therefore, many people suffer from various chronic diseases, which are common in most of the Arab countries.
At present, there are 11JCI accredited hospitals in the country, which provide quality medical services to both domestic as well as foreign patients. Private sector, which is growing like greased lightning in Egypt, also offers quality healthcare by appointing trained and experienced physicians to attract a number of medical tourists from various parts of the world. With more medical tourism investment, the sector can generate millions for the economy.
Affordable medical tourism in Egypt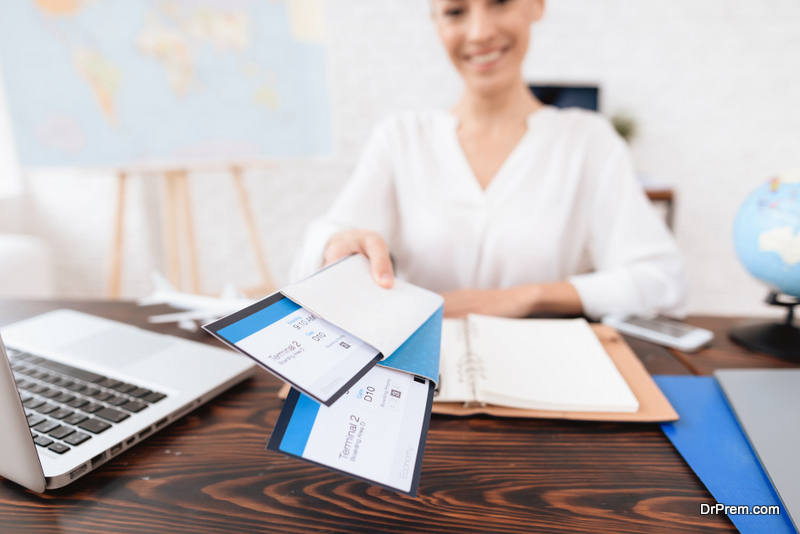 Egypt is known for the cheap prices of high-quality treatments as well as diagnostic tests. The medical tourism facilitator companies create attractive packages for their clients consisting of medical tests and services at subsidized rates.
Almost all the medical tourism companies are allowed by the government to offer a comprehensive health insurance plan which remains valid for the duration of the stay. The guidance of these companies helps medical tourists to get connected to the right healthcare facilities which is otherwise a cumbersome and confusing process.
Treatment cost is much less as compared to US. For example, a heart bypass surgery would cost 123,000 USD and in Egypt it costs 26,000 USD. Hip replacement cost in US is 40, 360 and in Egypt it is 11,300 USD. The cost of Heart Valve Replacement surgery is significantly less too, just 20,500 USD as compared to 170,000 USD.The medical treatments are provided in some of the best hospitals of the world with JCI accreditation, such as As-Salam International, Wadi El-Neel and Magrabi in Cairo and Dar Al Fouad in Giza.
Alternative treatment therapy in Egypt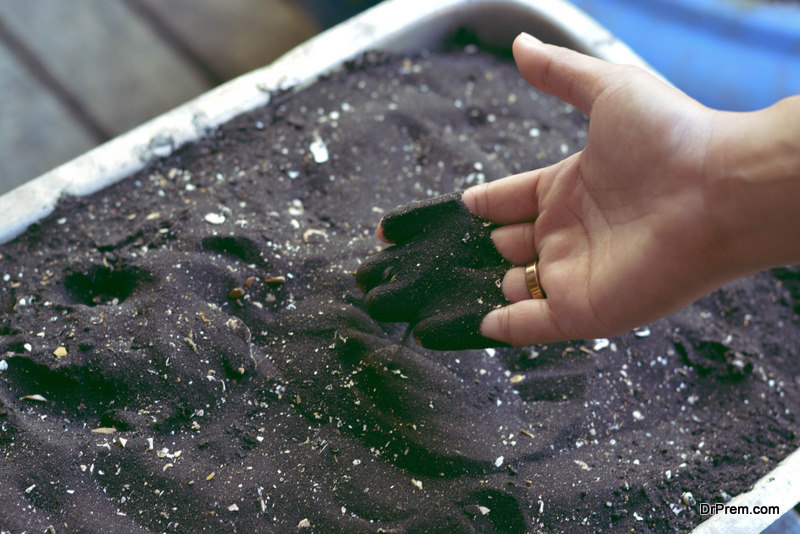 Egypt offers a diverse assortment of alternative therapies, developed over the years. Sulphur spring therapy, black sand therapy, and other popular treatments in hotels and spas. These therapies are used to relieve stress, reduce aches and pains etc. The wellness and healing centers have world class saunas, spas in Cairo, Giza and Luxor.
Notable developments in Egypt's medical tourism 
Sharm-El-Sheikh, a prominent medical tourism hub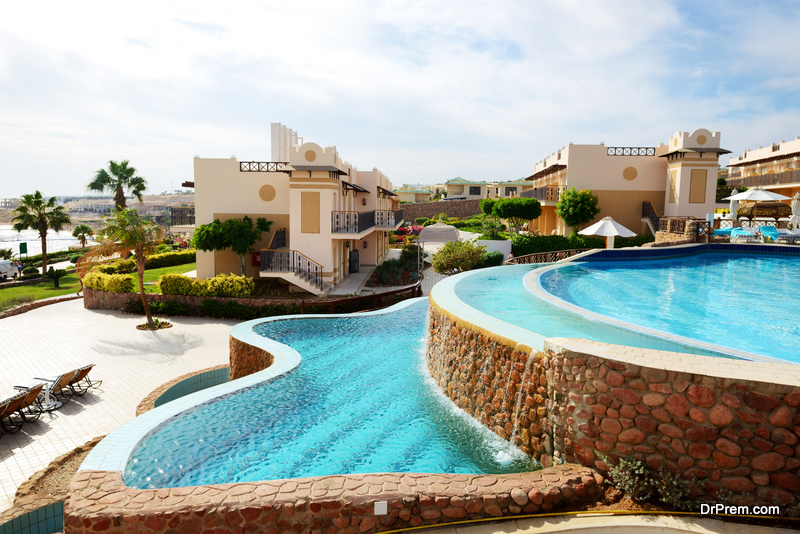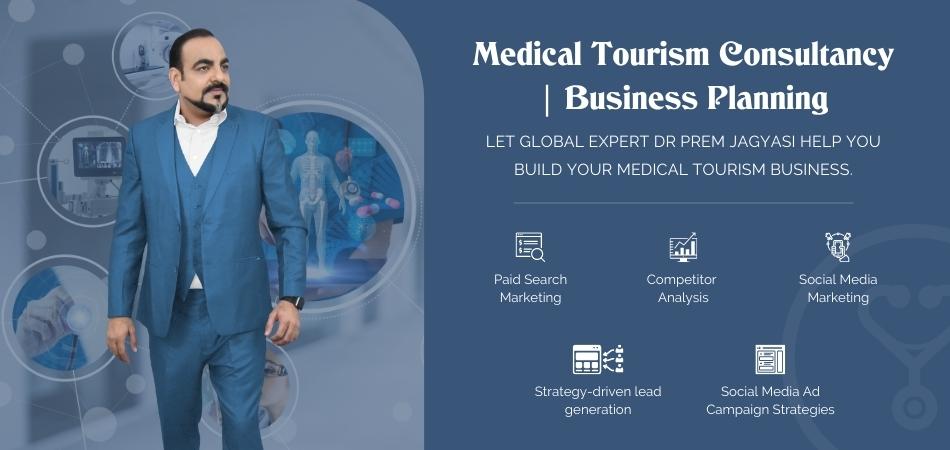 As the booming medical tourism continues to spin lucrative earnings globally, Sharm El Sheikh, the land of peace, in Egypt is turning out to be another promising destination for medical and wellness tourism. Truly speaking, this region is blessed with all the necessary ingredients that could contribute in building a robust medical and wellness tourism infrastructure.
Pleasant sunny climate, proximity to European countries, and ample opportunities for tourism and wellness activities have posed enough attractions for foreign health tourists.
Banking heavily on these factors, the government is giving serious consideration to develop this region as a medical and wellness tourism hub that would see a substantial increase in tourist footfalls throughout the year. Special initiatives are taken to attract medical tourism investment from the government, private sector, and foreign collaboration.
Tourism is the mainstay of Egypt. After running through a rough patch in 2015 due to disastrous air crashes, political unrests and terrorism threats, the tourism sector is picking up. The government took laudable steps to reinvigorate the tourism sector which is bearing fruits today. The peaceful ambience is restored that has won the confidence of the foreign travelers who are booking flights for Sharm El Sheikh without the slightest hesitation.
To make its presence well felt in the medical tourism sector, Sharm El Sheikh is set to host a grand Medical Tourism Conference from 23rd-25th March. The conference would see a massive gathering of specialists, media person and investors from Egypt and other countries.
In a recently concluded press conference, the details of the agenda were laid out that highly emphasized the tapping of existing local potential along with the proposals of building a sound medical tourism infrastructure. The stage is perfectly set for Sharm El Sheikh to attract foreign medical and wellness travelers.
A review of the drivers highly acting in its favor is given below:
South Sinai is dotted with a number of places such as St Catherine (well known for rare medicinal herbs), Mount Sinai, Pharaoh's Baths, Oyoyun Mousa and South Sinai Valley, which are popular due to excellent therapeutic properties in treating severest of skin ailments. These can be transformed into high-end therapeutic establishments much to the likings of foreign travelers.
Abundant availability of local manpower both skilled and unskilled is another great advantage of this region. This highly reduces the manpower cost enabling the service providers create attractive wellness and medical packages at a highly competitive price.
Sharm El Sheikh is an ideal low priced vacation destination where tourists need not shell out a huge amount of money to avail every basic facility. Medical and wellness travelers always look for the best value for the money spent. Therefore, the availability of sophisticated wellness treatments at wallet friendly prices would be the biggest draw of this region.
Flight connectivity to Sharm El Sheikh has improved dramatically post air crash scenario in 2015 where major international air-carriers of Europe and Russia pulled off their flights. With the major air links to Europe and Russia almost restored and establishment of new air connections to UAE, the region would see more medical tourists in the coming years.
Above all, Sharm El Sheikh's visa-on-arrival policy is another boost to attract more foreign travelers.  While a number of countries have been engaged in permitting visa-free travel and extended visas to boost medical tourism, the region did not waste further time in following the trend.
Whatever attractive the future medical tourism of this region appears to be, it is still a long path to tread. The country needs to give a serious attention on the following factors:
Too much reliance on Russian market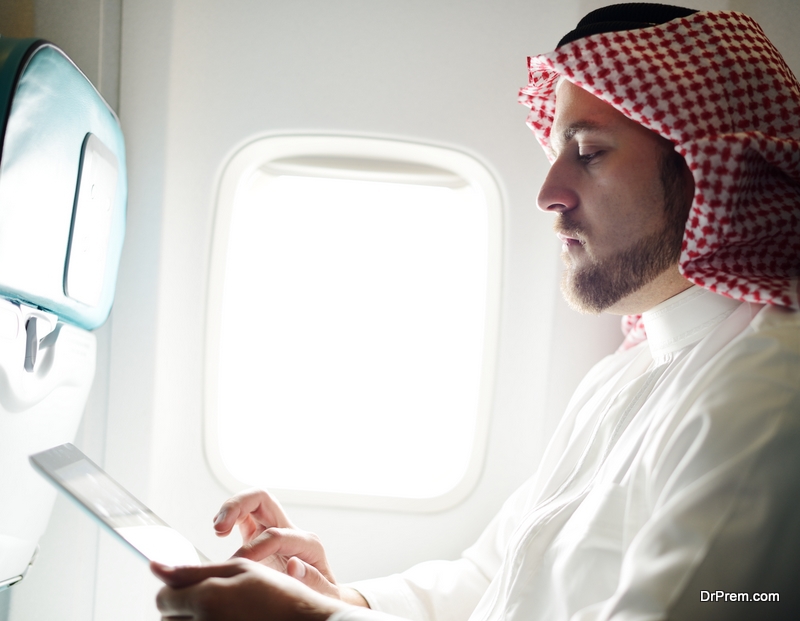 Though Russian tourists form a huge chunk of foreign tourist inflow, the country should target other European and Gulf countries to build a strong customer base. As per the reports, Arab medical travelers spend $27 billion annually for abroad travel.
The time is high to attract a percentage from this segment as well. Setting up of new air links with Arab countries would open up new avenues for revenue generation strengthening the medical tourism market as well.
Strengthening the existing medical and wellness infrastructure
South Sinai can boast of few world class clinics and hospitals housing top breed of specialists and professionals. These hospitals have been earning good reputation by providing sophisticated medical treatments and critical care support posting a high success rate. Expansion of the existing facilities would create more provisions to meet the requirements of higher number of medical travelers.
Building capacity for highly demanded treatments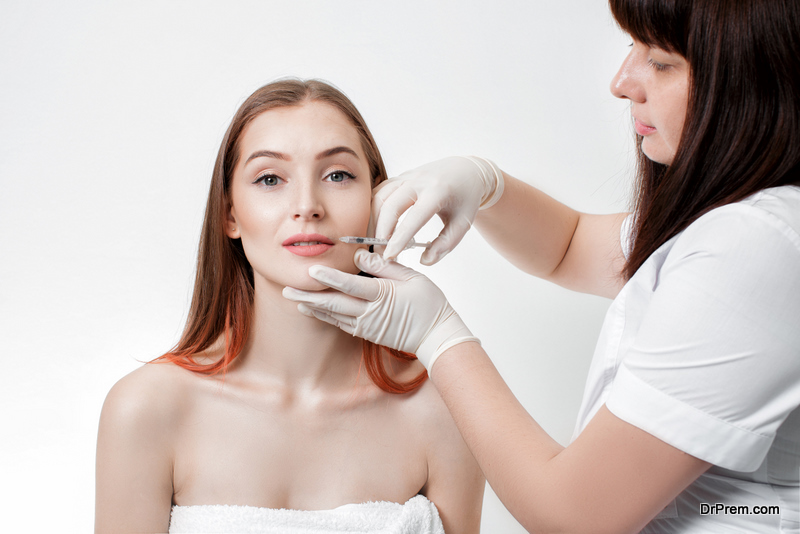 Cosmetic surgeries involving botox and fillers, cosmetic dentistry, orthopedic surgery and Lasik treatments are highly demanded by medical travelers from Gulf countries, UK, Italy, Poland, Russia, Denmark etc. These patients cannot avail these treatments in the home soil either due to exorbitant cost or due to lack of advanced facility. Sharm El Sheikh should consider building this segment as well. Excellent medical tourism planning could bring many medical tourists to the city for these procedures.
Setting up collaborative programs
Collaborative measures involving reputed health insurance companies could be set up facilitating the medical travelers to avail cost effective medical treatments here. Many health insurance companies being tied up with specific clinics/hospitals do offer health insurance cover for abroad medical care. This can be highly beneficial both for the medical traveler and the destination country.
Upcoming medical city, the largest in the MENA region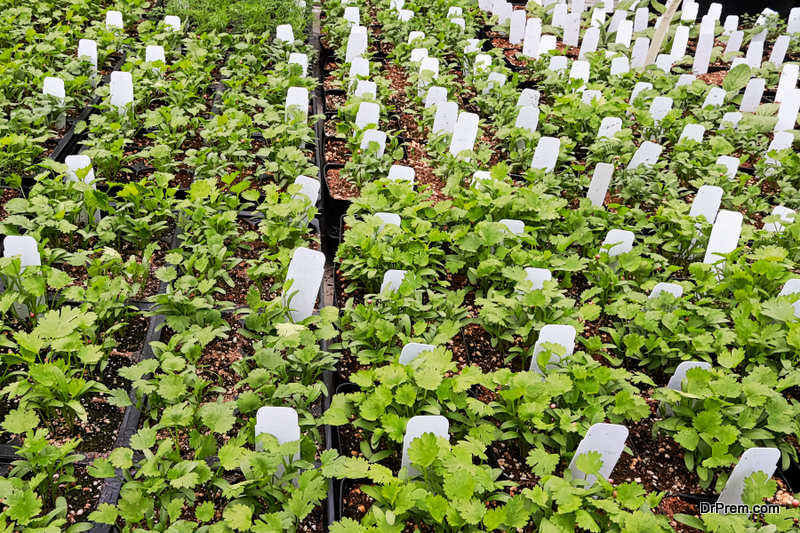 The largest medical city of the MENA region is coming up in Egypt in the Badr City located 47 kilometers from Cairo that would serve both the locals and foreign patients. The project expected to be completed in 5 years bagged 20 billion Egyptian pounds of foreign investments and also those of Egyptian companies.
It would comprise of 13 medical institutes with 2000 bed capacity. It will also include a university hospital, air medical services, natural healing gardens and a nursery to cultivate medicinal plants. To make Egypt as the number one medical destination of the MENA region, this upcoming medical city would have a significant role to play, and is an example of good medical tourism planning.
Increased focus on Medical Tourism improves Egypt's MRI market potential
The cutting-edge technology and high-end treatment procedures in Egypt have made it the medical hub of the Arab world. The healthcare in Egypt is taken care by both the public and private enterprises. The consistent growth ofmedical tourism in Egypt is majorly the result of improved technology in the private healthcare sector in which enterprises compete for the betterment of their technological infrastructure.
This leads them to attract more medical tourists who receive treatments at affordable costs. The major driving force behind patients opting to go abroad for treatments and surgeries is this low cost that they easily avail in Egypt.Much of the growth of medical tourism in Egypt is observed in the magnetic resonance imaging (MRI) market that is utilizing the latest medical imaging devices.
Ranging from low- and high-field to MRI systems that are ultra-high-field, radiology practices have been using them all. An analysis report from Frost & Sullivan has shown that the Egyptian MRI market has been earning revenues from medical tourism at an annually increasing rate. The MRI market earned about $35 million last year and this earning is expected to grow at a rate more than 9 percent to reach over $66 million in the year 2019.
Many private radiology practices in Egypt are greatly contributing to the country's medical tourism. To gain an edge in the medical tourism industry, these practices have been banking upon the use of high-end equipment for performing MRIs. This facilitates the non-invasive examination that further leads to the generation of a large amount of data and information. Bigger private hospitals have also been focusing on specialized clinical care, thus enhancing medical tourism. Their radiology facilities are quite developed to provide reliable and extremely efficient medical services. This supports a further development of MRI market potential.
Challenges in Healthcare System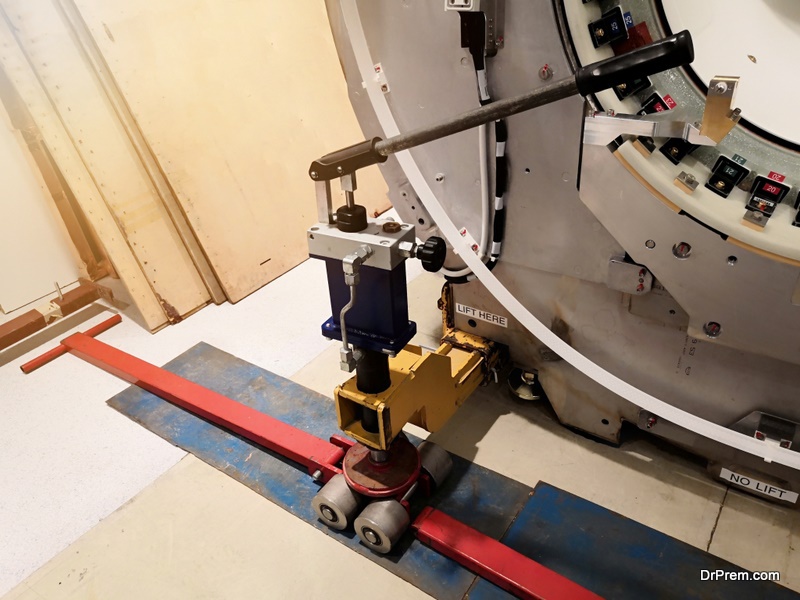 In spite of all the developments, the current market status is still under-developed as most of the companies are waiting for the political transition to cease before they begin to invest in any projects. In addition, the utilization of the technology is limited in the public sector as there is a very limited budget meant for healthcare facilities. However, this is not going to be a condition for long as there are various pressure groups working for the cause of a budget increase for better health care facilities.
According to Shalena Naidoo, who is Frost & Sullivan Health care Research Analyst, it will be beneficial for the MRI manufacturers to join hands with government entities and private businesses, as it will help them to secure health care project contracts in Egypt. The partnerships will also make possible to make the medical imaging modalities standardized, which plays a key role in attracting the end users.
Future political developments in Egypt may lead to an excellent growth of medical tourism in the country, as more budget could be allocated to improve healthcare facilities. The MRI market is expected to get a boost when there would be quality alliances between government and private entities.
Medical imaging standards in Egypt would also raise their bar after such partnerships. Conclusively, an improvement in technology has led to the majority growth of MRI market in this country, thus increasing medical tourism that further enhances the market potential.
Egypt attracts medical tourists from Africa
On September 2, 2021, there was a meeting between the Ambassador Mohamed Khalil, the Secretary-General of the Egyptian Agency for Partnership for Development (EAPD), and Dr. Ahmed El-Sobky, President of the General Authority for Health Care. The topic of discussion was the promotion of medical tourism in African nations. The EAPD was established in 2014 and is a cooperative institution to share technical expertise with African countries.
Most African people requiring treatment usually visit Turkey, Tunisia, Jordan and some European countries, even though Egypt is located nearer. With fresh government initiatives, Egypt is on the right direction to establish as a sought-after medical tourism destination.
"We take care of you in Egypt" marketing campaign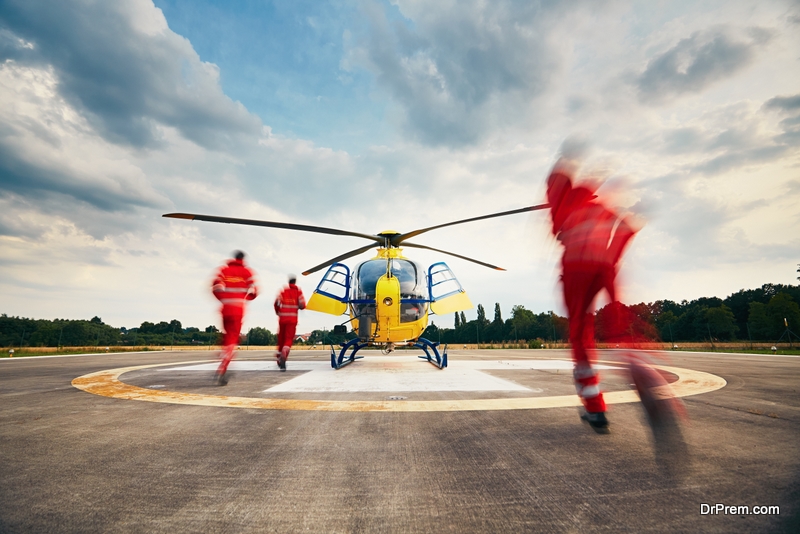 The EAPD supports medical tourism through the "We take care of you in Egypt" initiative, launched in 2020 by Egypt's General Authority of Health Care. This initiative is to provide excellent medical services to medical tourists within a comprehensive health insurance system, and till now Zambia, Yemen, Nigeria, Sudan, Philippines, and Libya.
The medical treatments would be offered in five-star stays in the Authority's hospitals. Treatment would be provided also with the aid of foreign expert surgeons and physicians. New services such as liver, kidney and marrow transplant surgeries would also be added to the treatments list.
With the launch of this campaign, the Government of Egypt has for the first time set in place regulatory mechanisms for the medical tourism industry, based on the quality of medical facilities, health services, advanced therapeutic and medical services.
Hotel suites have been made patient-friendly. Medical tourism offices would be set up at the major airports as well as ports, such as Sharm-el-Sheikh, Alexandria, Aswan, Luxor, Red Sea, and Cairo International Airport. Additionally, to serve critical patients, air ambulance and river transport would be introduced.
Challenges, threats and opportunities of medical tourism business in Egypt
Challenges: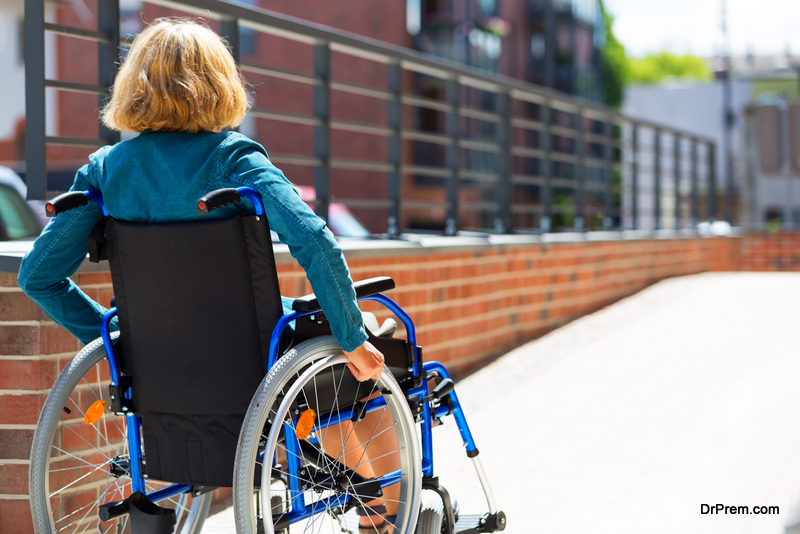 There is no comprehensive countrywide strategy for the promotion and development of medical tourism, or governance over it. The role of the various non-governmental or governmental entities is unclear in the functioning of medical tourism of Egypt. Medical tourism industry does not have an association dedicated to resolve issues or to come to a common consensus. Also, the red tape hinders direct investments that could have bolstered the medical tourism business.
Many of the facilities are not designed for the convenience and comfort of patients who have some kind of disability. The number of medical tourism facilitator companies is also low. National accreditation is not required in Egypt, hence the number of nationally accredited facilities is less. Direct marketing to foreign medical tourists is almost non-existent. The ambulance facility needs significant improvement.
Opportunities: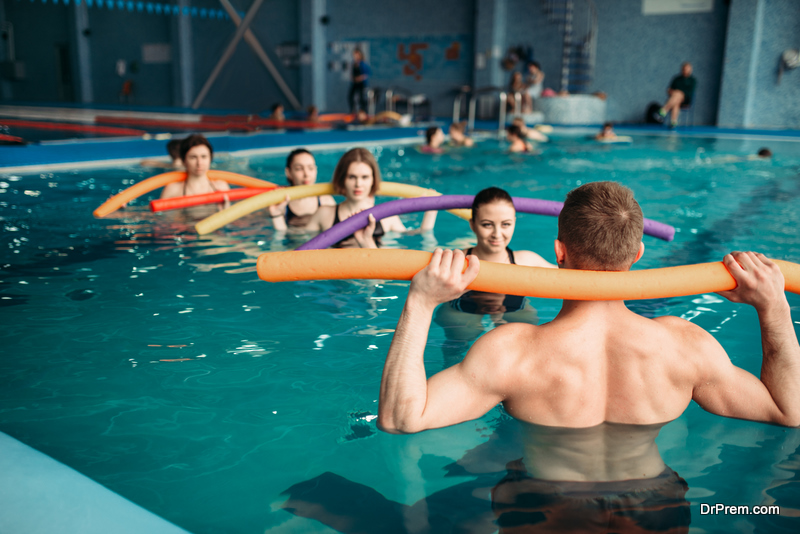 However, there are some plus points for medical tourism in the country. There is a stable and well-positioned tourism which can be extended to medical tourism. A medical traveler can take advantage of the variety in accommodation, such as starred hotels with spa, wellness resorts, wellness centers, and budget hotels.
There is a big pool of professional and skilled physicians in Egypt, providing world class medical treatment. Egypt boasts of 11 JCI accredited hospitals which can attract many foreign tourists from European countries as well as North America. The medical tourism marketing strategy should promote the excellent hospitals with JCI accreditation. Till now, the medical tourism marketing of Egypt has not been able to draw the attention of patients.
In other countries such as India, Thailand, etc the hospital management is adept at handling foreign patients. Egypt can establish this concept in its hospitals with the help of a medical tourism consultant. A medical tourism consultant can advise on various aspects of this industry, such as upskilling the healthcare support staff, infrastructure and so on.
The number of medical tourists is growing  in Egypt due to globalization and improvement of telecommunication. The devaluation of Egyptian pound resulted in reduction of the prices of medical treatments thus making treatments affordable for foreign patients. The political instability in the Middle East has been positive for Egypt, as it directs the FDI flow to Egypt. With better integration between the government and private healthcare, medical tourism in Egypt can bring in revenue to support the economy.