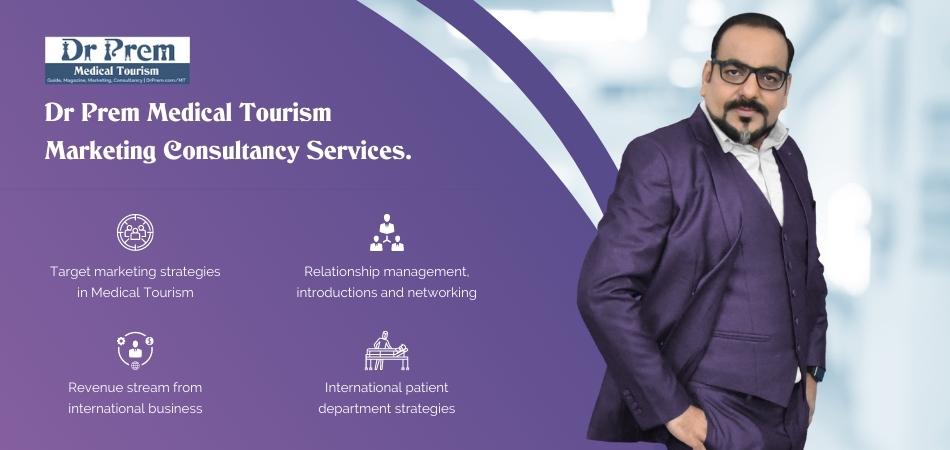 Costa Rica, because of its lush greens and deep blue ocean line, attracts 2 million tourists each year. Surrounded by water bodies on both east and west coasts, this little country in Central America adopted complete democracy in 1950. Ranking fifth in the Environmental Performance Index, Costa Rica is the first country in America to make it to the list. Whether its misty valleys, cloudy mountain tops, lush green fields, volcanoes, sunshine beaches or deep green forests, Costa Rica has something for everyone.
In this guide, we will talk about how medical tourism in Costa Rica has shown consistent growth competing with other global medical tourism destinations.
Medical Tourism in Costa Rica – News, Updates, Guides and Trends by Dr Prem
Rise of Medical Tourism in Costa Rica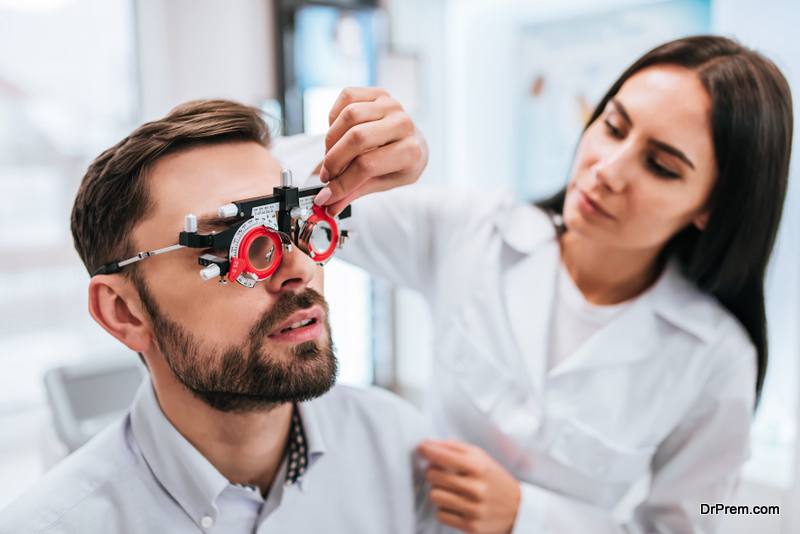 Over the last few years, Costa Rica has progressed from being just an eco-tourism destination to a country of choice for foreigners, particularly from United States and Canada seeking affordable healthcare. Research reports highlight that American and Canadian medical tourists  prefer Latin American countries like Costa Rica due to the shorter travel time, affordable costs and an opportunity for an exotic vacation close to home.
According to Statista, the number of medical travelers increased by a whopping 400% from 2014 to 2019, (3,941 in 2014 to 19, 769 in 2019). The revenue also increased by 5% in 2017, and the country earned 437 million USD, from most sought-after treatments such as plastic surgery and dental surgery. According to Borgen Project, medical tourism in Costa Rica had a 34% growth in 2016. 40% approx of medical tourists come to get dental work done.
What makes Costa Rica an attractive proposition for medical tourism? What are its intrinsic factors?
General

Language
Spanish, English
Time Zone
CTZ(UTC -6)
Dialing Code
+506
Electricity
120V, 60Hz
Major Cities
San Jose, Puerto Limon, San Francisco, Alajuela
Currency
Costa Rican colon
Clothing
Away from the touristy beaches, clothing is generally

conservative.

Health Related

Mortality Rate
4.29 deaths/ 1,000 population
Life Expectancy
M 77.0/ F 81.3
Hospitals JCI accredited
3
Recommended    Vaccinations
Hepatitis A, Typhoid, Hepatitis B, Diphtheria-tetanus,

Measles, Varicella

Other Infections
Chagas disease, Rocky Mountain spotted fever, Tick-borne

relapsing fever, HIV
Tourism Related

Population
4.586.353
Reliability of Police Services
84/140
Global Competitiveness
4.04/7
Physician Density
79/140
Tourism Competitiveness
4.4/7
Hospital Beds
107/140
GDP/Capita
12,606
Quality of Air Transport Infrastructure
60/140
Health and Hygiene
4.5/7
International  Air  Transport  Network
43/140
Safety and Security
4.8/7
Quality of Roads
129/140
Air Transport Infrastructure
3.9/7
Hotel Rooms
35/140
Tourism Infrastructure
5.1/7
Tourism Openness
44/140
Cultural Infrastructure
1.9/7
Attitude  of  Population  Towards Foreign Visitors
41/140
Visa Requirements
12/140
Located in Central America, Costa Rica is one of the prime destinations for eco tourists and medical tourists. Costa Rica, undoubtedly holds a prominent place inMedical Tourism Destinations Guidefor its  excellent healthcare and incredible natural beauty offering various tourism opportunities. Surrounded by the Caribbean Sea in the east, the Pacific Ocean in the west, Nicaragua in the north and Panama in the southeast, Costa Rica has always been among the top Latin American nations in the Human Development Index (HDI) since it become a democracy in 1950. When it comes to the Environmental Performance Index, Costa Rica is at the top in both the Americas and third in the world.
Eco-Tourism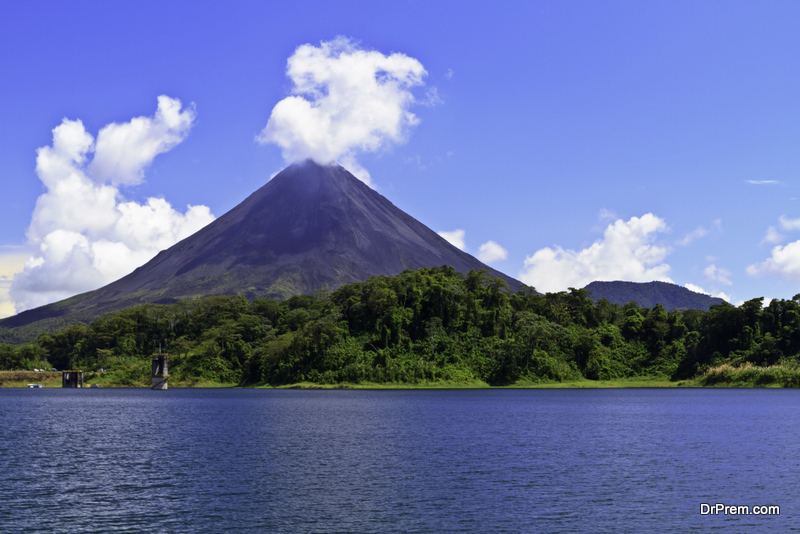 Officially known as the Republic of Costa Rica, the Central American nation is all set to become the first carbon neutral country by 2021. According to the New Economics Foundation, Costa Rica ranks first in the Happy Planet Index and is the "greenest" country in the world. People of Costa Rica are usually friendly, peaceful and progressive, which makes the country one of the world's top eco-tourism destinations.
Almost a quarter of the country's total area comes under either national parks or protected areas; allowing vast opportunities to explore its rich natural life to the visitors from all over the world. Presenting splendid beaches at Tamarindo where tourists can enjoy surfing and various other water sports, Costa Rica's active Arenal volcano also attracts the attention of the domestic as well as foreign travelers.
Language
There are a number of native or regional languages prevalent in the Central American nation, but Spanish, rather Costa Rican Spanish, is the primary language spoken throughout the country for regular communication. With growing tourism industry, English is emerging as a business language, as  around 11% of Costa Rica's adult population speaks the universal language to communicate with foreign travelers in hotels, airports and other popular public places. French, Portuguese and German are the second languages in some parts of the country.
Weather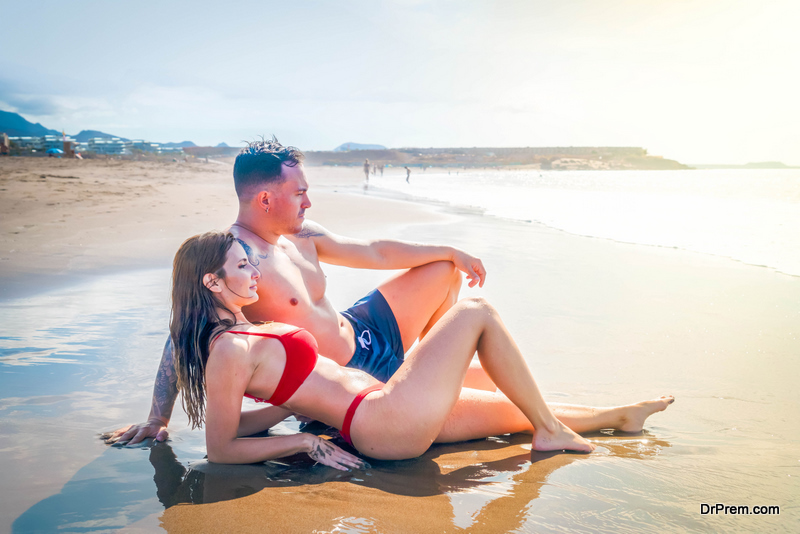 Due to its close proximity to the Equator, Costa Rica largely features a tropical climate throughout the year. However, Costa Rica's weather can be segregated into various microclimates according to the elevation, rainfall and topography of different regions or areas. There are mainly two seasons in the country, i.e. the dry season or summers and that stretches from the month of December to April and the rainy season or winters that extends from the month of May to November.
Coastal regions, especially the Caribbean slopes of the Central Cordillera Mountains, of Costa Rica experience frequent showers throughout the year, which makes them more humid when compared to the Pacific side of country. The average annual temperature on the coastal areas remains between 20 °C and 27 °C, which is just ideal to spend holidays. Needless to mention its importance in any wellness tourism destination guide as well.
Events
A number of festivals and various other cultural events take place in Costa Rica all throughout the year. Limon Carnival is one of the liveliest events in Costa Rica that takes place on or around the Columbus Day in the month of October. During this colorful event, people enjoy traditional dancing, music and
Caribbean food. Costa Rican people take pride in their culture and Caribbean roots and enjoy the festive season by actively participating in various events and gatherings. The Virgin of the Angels is another major event held in the month of August to commemorate Costa Rica's patron saint. Thousands of Costa Ricans as well as foreign tourists take part in a long walk and gather in Basilica de Los Angeles in Cartago city.
Medical Tourism Business in Costa Rica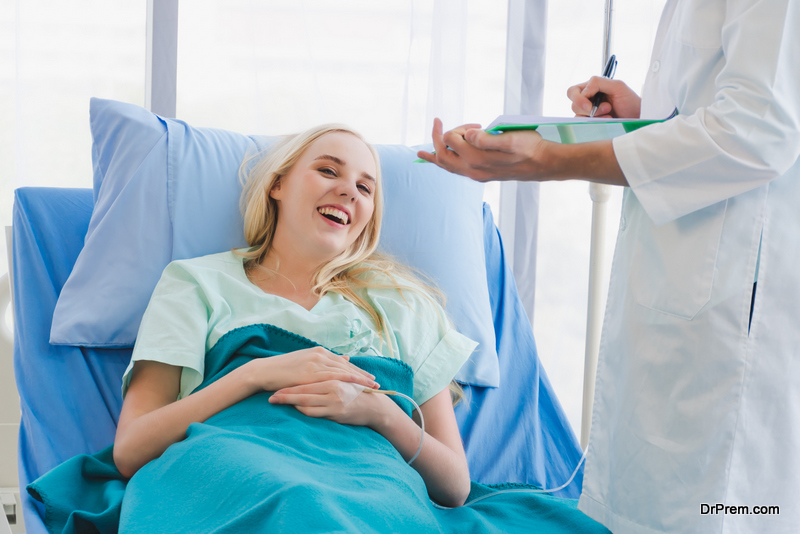 Costa Rica has not only won accolades as an eco-tourism destination, but it has also emerged as a wellness and medical tourism destination in past few years on the world map. Tourists seeking medical assistance keep flocking to the Latin American nation from all over the world, thanks to some great medical tourism marketing efforts. Costa Rica simply becomes an ideal destination for medical tourists from United States and Canada due to the shorter travel time, quality medical services and cheap healthcare cost. Moreover, growing eco tourism allows a great opportunity to foreign tourists to explore and enjoy the natural life as well as exotic beaches of the country.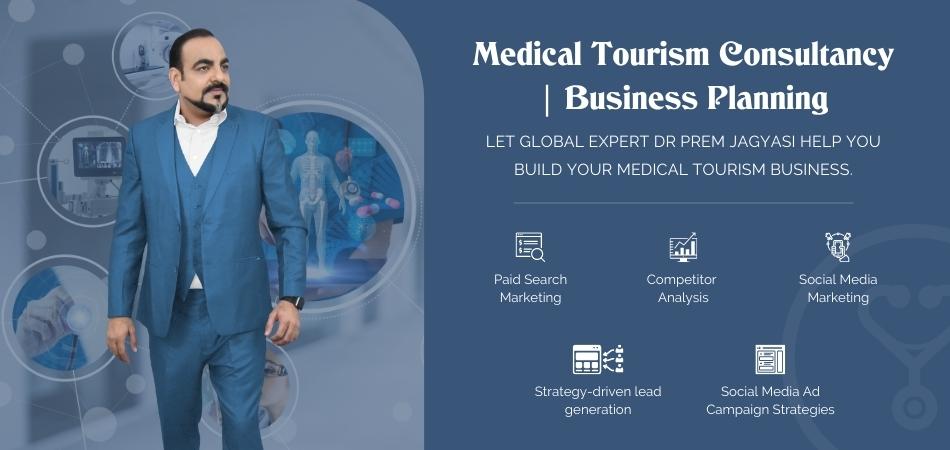 The cost of medical treatment is 50 to 70% less in Costa Rica, making it very appealing to foreign patients, especially from US and Canada. Medical tourism business is doing well in Costa Rica due to the visa factor as well – patients from most European countries and Canada do not require visa for 90 days, making the medical tourism procedure hassle free.
Specialty treatments supporting medical tourism in Costa Rica
Though medical tourism started in Costa Rica with dental and cosmetic surgery, the country has expanded to other treatments to cater to patients seeking different treatments.The Medical Tourism Corporation of Costa Rica has arranged with the hospitals and clinics to provide top notch luxurious suites to patients who want to enjoy a luxurious vacation while getting medical treatments in Costa Rica.
The Hospital La Cima, Hospital ClinicaCatolica and The Hospital Clinica La Biblica are some state-of-the-art healthcare facilities wheretop surgeons of Costa Rica treat the patients.The ClinicaBiblica hospital used to receive approx 110 foreign patients every month, and 80% of patients belong to US.
The Corporation also helps medical travelers to recover in special resorts where patients can heal in the peaceful atmosphere of their natural surroundings.  Some recovery resorts that have 24/7 nurses to provide post-surgery/operation care, are located in San Jose.
Healthcare System in Costa Rica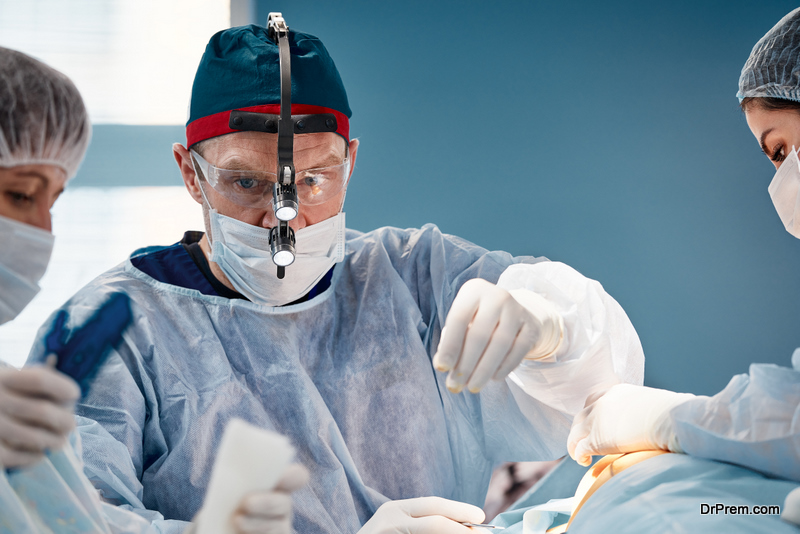 Costa Rica has shown a great commitment to healthcare and social reforms that can be seen in their current health care system, which is ranked higher than that of the developed countries with higher GDP. Based on the principles of universal coverage and equality, Costa Rica features a comprehensive, publicly funded health care system to ensure quality medical services to all domestic as well as foreign recipients.
Primarily the public sector dominates the healthcare services in Costa Rica, but a number of clinics and surgeons provide personal medical services to encourage private health sector in the country.
The healthcare industry statistics state that thirty per cent of the population used the private sector for medical care in 2001 and 24 per cent of doctors worked at least partly in the private sector.
Quality of Healthcare
With three JCI accredited hospitals under its belt, Costa Rica is slowly emerging as one the finest medical tourism destinations in the region. Foreign medical tourists keep flocking to Costa Rica as they get an opportunity to combine an eco-friendly vacation with top quality medical care. Costa Rican healthcare is thriving and because of the quality treatments, WHO ranked healthcare of Costa Rica higher than the US.
Costa Rica has modern hospitals and state-of-the-art clinics that utilize the latest medical technologies and employ surgeons trained and certified by North American or European organizations. Quality of Costa Rica's healthcare system can be gauged with its rank that is higher than that of the United States and many other developed countries.The clinics run on very structured administrative bodies. You will not get a chance of finding any irregularities in the working methodologies of the hospitals.
The Costa Rican doctors and surgeons can speak English fluently and most of them are trained in USA. This assures the medical tourists about high quality of services.
Affordability with quality in Costa Rican Hospitals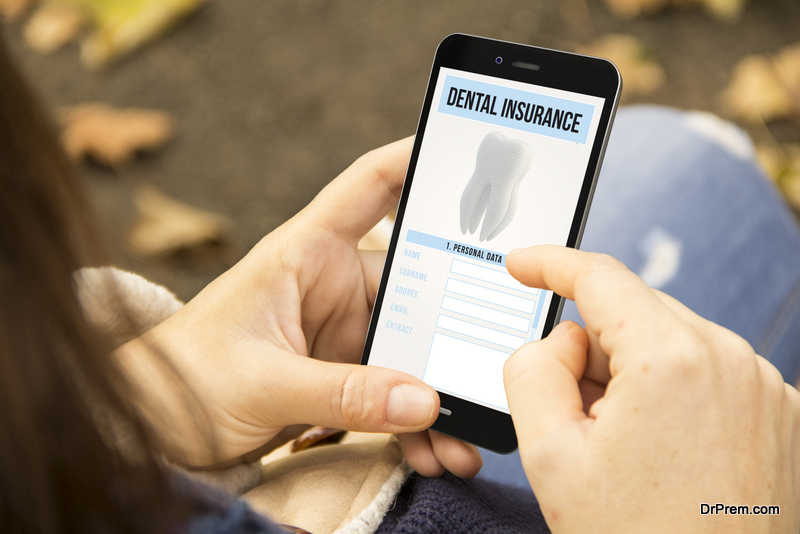 The reason why most people prefer to travel to the developing nations for getting their medical problems looked after is the principal of affordability. Every average-income American cannot afford a dental and medical insurance to cover for the more complex procedures.According to the estimates of ProMed, medical tourists can benefit from the 40-70% savings on their procedures.
Procedures such as liver transplants, cosmetic surgeries and dental treatments can be heavy on the pocket for someone who is uninsured or severely underinsured. This is where Costa Rica can be beneficial, because of less inflation and a cheaper fee, you can get your medical procedures performed at a third of what they would charge you in a European country. The hospitals offer flexibility in offering services to the foreign travelers to accommodate them according to their convenience.
Another common trend that bears witness to this growing trend of medical tourism is how numerous companies that cover health insurances of their employees chose to send their employees to foreign countries for getting a medical procedure done. Most people who are looking to travel and enjoy the beautiful sites that Costa Rica has on its plate, can avail this opportunity and get their dental implants or cosmetic surgeries scheduled in Costa Rica's medical facilities to save big on money.
Preferred treatments in Costa Rica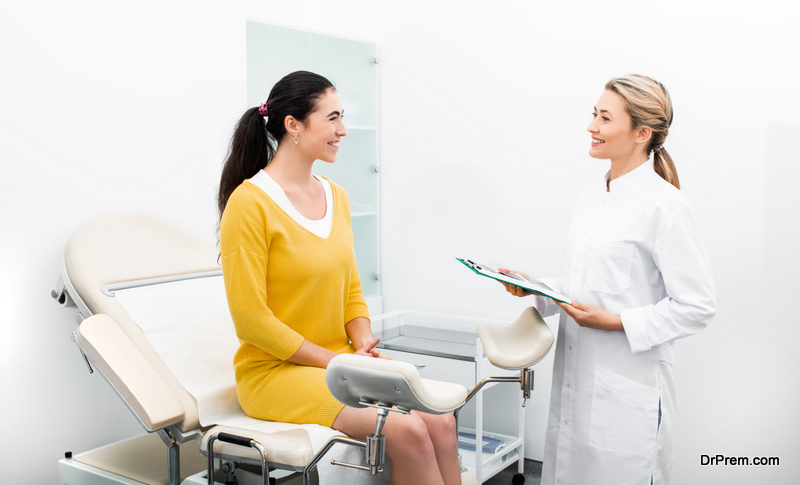 Around 42% medical tourists still visit Costa Rica for getting dental work done. Next to dental care are gynecological treatments. Around 22% medical tourists from US visit Costa Rica for getting gynecological treatments. Other popular medical services include preventive medicine, orthopedics, bariatric and plastic surgery.
People are now seeking complicated medical procedures such as hip, knee and shoulder replacements and reconstructive plastic surgeries in Costa Rica.
Treat your teeth and pocket in Costa Rica
While you are at Costa Rica you could get a restorative, cosmetic or prophylactic dental treatment done and also enjoy hotel stays combined in a package. Whether you need a dental implant, a dental crown, bridge, pre-prosthetic or orthognathic surgery, teeth bleaching or root canal done, Costa Rica, with its gigantic dental team and all latest technologies will offer you a cheap dental treatment with no compromises in quality whatsoever.
Quality assured treatments at cheap prices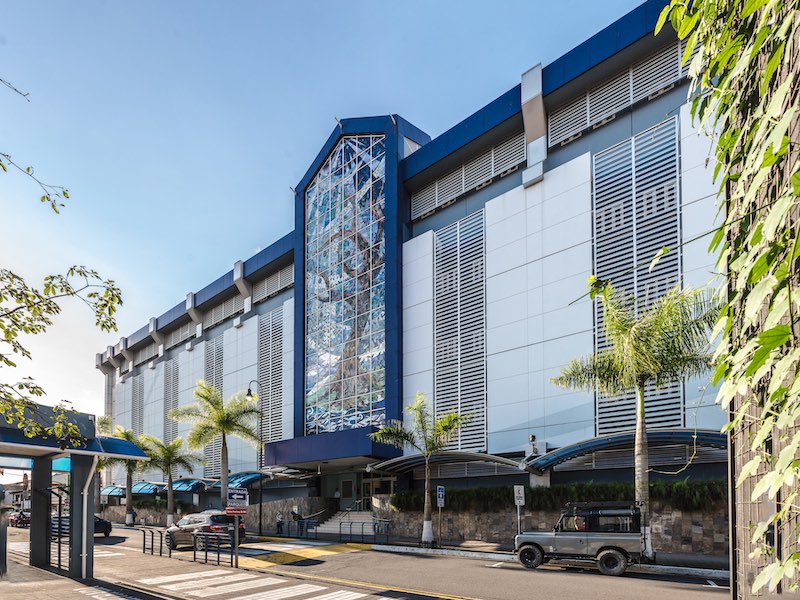 Image Source : clinicabiblica
The top private hospitals in Costa Rica with a team of medical and dental specialists are ClinicaBiblica, CIMA, and the Catholic Hospital in San Jose among others. These hospitals have the best quality treatments with complete patient support and recovery facilities. Many tour and travel companies offer exclusive medical tourism packages that can be beneficial to both your health and your pocket.
The offers include a complete medical care arrangement for the type of treatment that you look forward to get done and from the health care facility that you want it to be done at. You can make your choices and book your dates online along with hotel rooms and other packages.
Location of hospitals and clinics
The hospitals in Costa Rica are situated near the tropical beaches and other naturally rich places that give you an excellent experience during your treatment. The best thing about medical tourism in Costa Rica is that it can be combined to a vacation as well.
Costa Ricans in USA find medical tourism alluring and right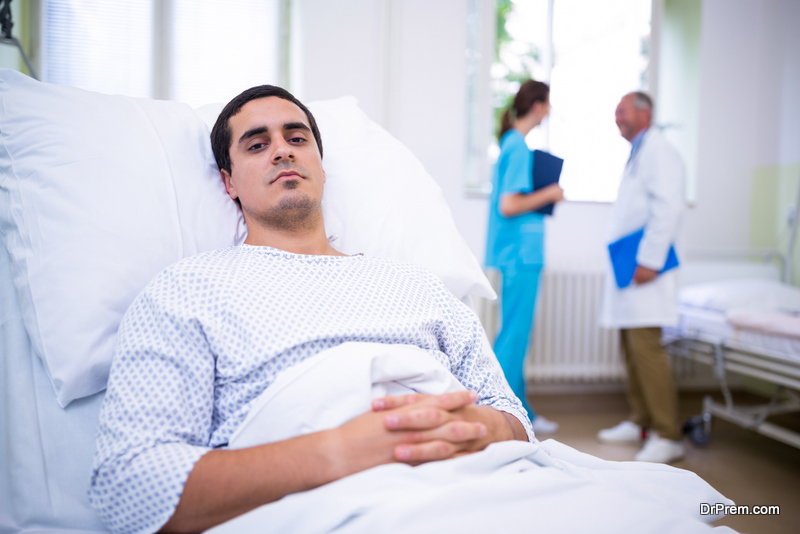 There was a time when traveling was thought to be a luxury which only the rich and affluent could afford. Time has changed that notion because necessary services like healthcare and medical facilities in some destinations are now costlier than traveling to foreign countries.
A huge number of Costa Ricans are settled in the US, who prefer to skip the expensive medical treatment in the USA, and opt for inexpensive means instead. As a result, they are traveling to medical tourism destinations like Mexico, Dominican Republic and Costa Rica for different medical procedures. Costa Rican economy is getting a boost from this growing trend.
At present, it is not possible for the US government authorities to reduce the prices of healthcare facilities. The only way for the citizens, especially Costa Rican Americans, who do not have proper health insurance coverage, is to travel abroad for medical care. Every year millions of medical tourists travel to faraway countries like Thailand, India and Singapore for medical procedures. However, the Costa Rican Americans prefer medical tourism destinations which are nearer to home.
San Jose becomes Costa Rica's popular medical tourism destination
The capital city of Costa Rica, San Jose shows off Costa Rican architecture and art beautifully. Driven by tourism and other business, the city has become a sought-after medical tourism destination.  It has all the three JCI accredited hospitals of Costa Rica- the Hospital la Catolica, ClinicaBiblica, and Center for International Medical Advanced. The patient profile is mostly female (80%) who travel for affordable face lifts, tummy tucks, liposuction, breast augmentation, weight reduction, and so on. Orthopedic surgery is popular among the male patients.
Medical tourism growth potential in Costa Rica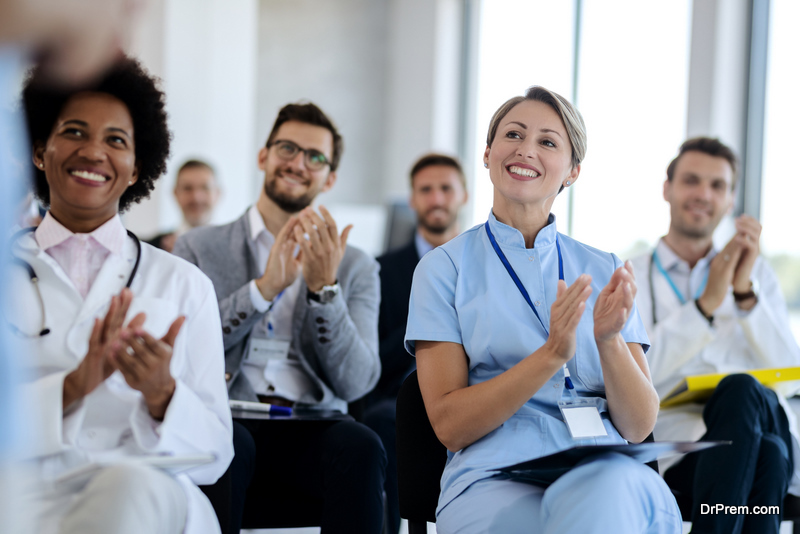 There is a huge scope for increase in the medical tourism in Costa Rica, with targeted medical tourism marketing. Organizations such as Promed, government institutions like Procomer in conjunction with the Foreign Affairs Ministry of Costa Rica can promote medical tourism aggressively and with better coordination. Costa Rica can become an important destination for medical conferences, as well as a leading wellness tourism destination.
Apart from US and Canada, effort has to be made to make an inroad into the Central and South American markets. End to end management of medical tourist requirements can be improved, for better customer satisfaction. The government can set up a customer grievance conflict resolution system so that patients feel reassured that their customer rights are protected.
Costa Rica has been successful in developing electronics and medical device manufacturing infrastructure, which in turn will strengthen the healthcare system and the earning potential through medical tourism.
Wellness tourism in Costa Rica
Besides healthcare, wellness remains the top priority of people worldwide, who want to stay safe from all types of diseases. Poor lifestyle choices, eating habits, mental and emotional stress have been the leading causes of killer diseases all over the world. Wellness tourists look for destinations which can restore physical, mental, emotional, and spiritual balance in life.
Costa Rica is endowed with gorgeous natural beauty to soothe the mind and body creating ample opportunities for wellness tourism. The government campaign of Wellness or Pura Vida has further enhanced destination attractiveness where discerning travelers can explore various wellness dimensions through a fulfilling vacation.