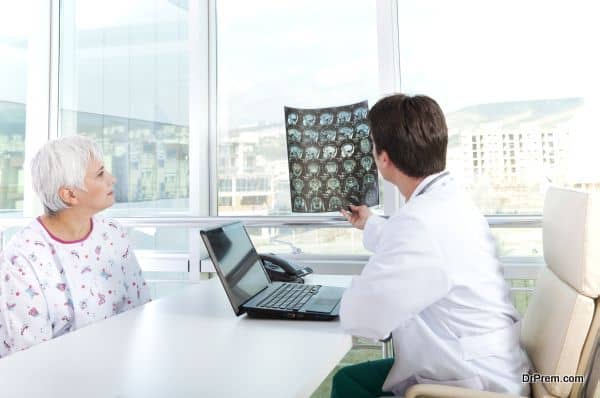 These are those professionals who have trained themselves and eventually learnt from experience for dealing with the medical tourism patients. They offer all types of facilities and services that are related to medical tourism. You say it and they have it. Right from travelling, documentation, hospital, post-operative care, etc. is taken care by medical tourism facilitator. 
Importance of medical tourism facilitator
One stop solution
 Explaining in one word, medical tourism facilitators are a one stop solution for patients travelling abroad for medical procedures. It provides a facility of giving choices and accessibility to various services, hospitals and medical tourism destinations. Also, patients can get various services like hospital, travel, accommodation, tourism etc. from one company.
Relationship management
Medical tourism facilitators are the best coordinators. They co-ordinate between doctors and patients, between tourism companies and patients and also take care of the legal requirements and documents required. No patient needs to rush anywhere for such purposes. Once the deal is done and money is paid, it is totally the job of the medical tourism facilitator to understand the exact need of the patient and deliver services accordingly.
Knowledge management
Medical tourism facilitators have a very deep knowledge about medical terms. They can explain things in a better way than doctors. This is possible because they understand technical terms and layman's language too. Patients may not understand medical terms and thus finds it easy to communicate with medical tourism facilitators.
The Knowledge Management Consultancy services provided by renowned, recognized and reputed consultants can help understand these different aspects in the best way. One of the major ethical issues with medical tourism is that a medical procedure ethical at one destination can possibly be considered unethical at another.
Informing about medico-legal and ethical cases
Some medical procedures are not allowed in some countries. Therefore places where such procedures are available are in high demand. But this needs to complete all the legal requirements which has to be assisted by the medical tourism facilitator. Medical procedures have to abide with ethical and legal terms and conditions. It is the duty of medical tourism facilitator to explain such details to the patient.
Insurance & Documentation
Patients travel abroad mainly because they fall short of money to undergo an operation in their home country. Reasons being high rates, no insurance or they are underinsured. In such cases medical tourism destinations prove to be the best solution. Medical tourism facilitators should understand the insurance policies of their patients so as to settle down the claim as soon as possible and the money is released to respective companies. All the formalities related to the insurance are usually done by the medical tourism facilitator. But these things have to be done before leaving for the surgery.
Arranging for surgery
The importance of the surgery is equal to pre-operative and post-operative care. It is a delicate situation when the patient is just few hours away from his/ her surgery. There are lots of anxieties in their minds. Taking proper care, providing homely environment, giving personal attention to them will serve the purpose. You can explain complicated things related to surgery in simple language thus letting them know and understand from them important things that is needed to be shared.
Representative
Medical Tourism Facilitator act as a representative of patient and a representative of a hospital to do mutual communication on behalf of patient and healthcare provider.
Travel and Logistic assistance
A good medical tourism facilitator is always expert of travel and logistic arrangements, this provide great comfort to patient as the patient can focus on medical condition, recovery and healing instead of travel and logistic related hurdles. Apart from home-hospital-hotel-home journey, planning to visit famous tourist places is an add on feature. It gives patients a chance to explore new culture and atmosphere. It is very important to assure them a sense of security throughout the journey. With their widespread network of hospitals, tourism companies, hotels, airlines, etc., they can work properly without any interruption. No work is delayed as they can manage time and money properly.
Negotiate better
One of the prime reasons behind people opting for medical tourism is high price in home country. It would be great for these people if they find medical treatments done in affordable rates as compared to any other place. Being a medical tourism facilitator it is your duty to take utmost care of this point. You can help patients to get maximum benefits from minimum amount spend. If they feel that they are treated well, they can become a good source of advertisement.
Continuum of care
The services that the medical tourism facilitators provide are a nonstop process. Right from signing the deal till the patient reaches their own home and still further, medical tourism facilitators keep in touch with them. Pre-operative and post-operative care is one of the prime concerns of medical tourism facilitators.
Fulfilling the expectations of the customer
It all depends on the customer and his requirements. You serve them, therefore understanding and fulfilling their demand is your prime motto. Giving right information and full knowledge of the entire journey to the patients and deleting the difficulties that they face will serve the best. It is critical to change a thorough patient-provider atmosphere. As no patient can trust information available on the website, and to avoid goof ups, facilitators must prove their reliability.
Gearing up for the worst
Irrespective of the utmost care taken, it may happen that there might be some problem with any of the facilities. Right from travel to medical treatment part, everything is always at a risk until it is done successfully. Medical tourism facilitators always need to be on toes to handle such situations and be ready with backup plan to eliminate further mishaps. In some cases, even the surgery may be cancelled due to bad health or even more time can be taken for post-operative care. The stay can be prolonged and likewise the expenses. The medical tourism facilitator should inform the patients about such unexpected things beforehand.
Cultural dissimilarities and global healthcare
A medical tourism facilitator should clearly understand the cultural dissimilarities between different medical tourism destinations, so that they could prevent any misinterpretations, and provide services as expected by the medical tourists in their home countries.
How to start a business as Medical Tourism Facilitator?
Medical Tourism is a developed and still developing sector. Many companies have emerged and are still emerging to provide facilitators services to international patient. The no. of medical tourism destinations are increasing throughout the globe. With the increasing competition it is necessary to put your company ahead in all means to prove to be the best from the rest to generate maximum business and serve as many patients as possible. There are few points to be noted while developing a business as medical tourism facilitator. You need to create strategic plans for your medical tourism facilitation business. Please read more in this guide. 
How is accreditation important in Medical Tourism Facilitation Business?
When a company is accredited or certified or authorised by a renowned institute it clearly suggests that this company follows all the basic guidelines that are required for a safe and quality service. The latest technology, expectations of the patients, world class quality, and standard procedures are followed by such accredited companies. There is no hidden cost, legal problems or any miscommunication.
For any potential medical tourist, it is always important to find a certified medical tourism facilitator. The presence of International certification for medical tourism facilitators helps them to be prepared in the best possible way in the field of healthcare protocols. These healthcare protocols include patient protocols, pre-operative and post-operative protocols, communication protocols and legal liabilities that help protect organizations. This is in addition to receiving continuous education on latest trends in quality management practices in the field of medical tourism.
Accreditation not only helps in improving the quality of healthcare services, but also instills confidence, trust and creates credibility for a facilitator in the eyes of patients. Placing the right processes and procedures in position can reduce the likelihood of errors.
Choosing an internationally accredited facilitator can certainly increase the chances of getting positive results. Considering the fact that facilitator companies are popping all over the planet, every internationally accredited facilitator is a value addition to the booming medical tourism industry. When choosing a facilitator for your medical journey, you should always choose one who has received international accreditation.