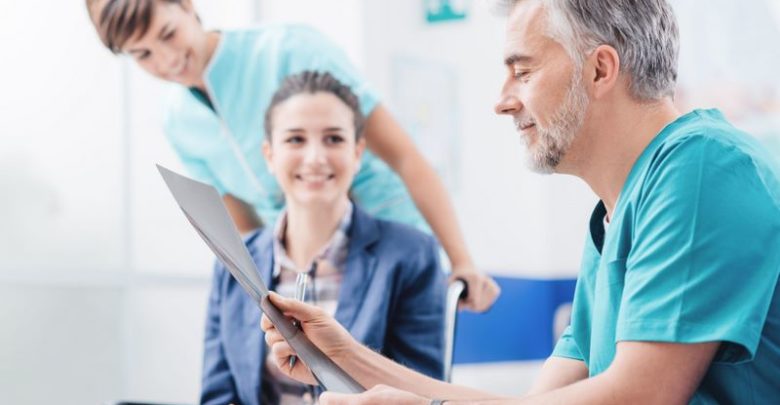 Thorough planning within the post-operative phase is an essential factor that all medical tourists should consider. To ensure the complete success of the medical tourism experience, it is important that you should plan for post-operative and continuity of care before you travel abroad. This is because once you return back home, you will still be recuperating from your medical tourism procedure and therefore may not be in the best shape to take on extra stress and unnecessary tension. Comprehensive planning for post-operative and continuity of care can be divided into five sections:
A) Continuity of care preparations prior to travelling
B) Post-operative tips while you are at the medical tourism destination
C) Continuity of care requirements when at destination
D) Post-operative tips while you are travelling back home and
E) Continuity of Care arrangements after returning home.
Importance of post-operative care during medical tourism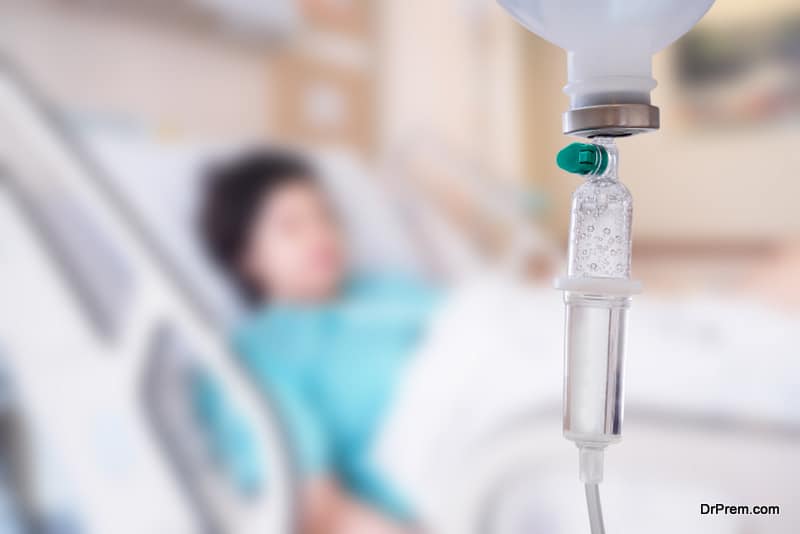 The list of medical options a traveller has when engaging in health tourism is endless. The medical journey could be for a simple a check-up, or for major surgery. For those engaging in diagnostic treatments, you may not require any post-operative care arrangements, as you will be most likely to receive the procedure upon your return home. However, if you are flying abroad in order to avail surgical procedures, you should read this section very carefully as post-operative care in your case is the most crucial aspect of medical tourism. It requires thorough planning and careful preparation to ensure your post-operative needs are met, and that you have adequate continuity of care.
Difference between post-operative care and continuity of care
Before we begin highlighting the main preparations required, it might be helpful to clarify the difference between post-operative care and continuity of care. Post-operative requirements refer to the patient's needs as soon as the treatment has been completed. The care begins in the recovery room and continues throughout the patient discharge. Critical concerns for post-operative care are proper breathing, pain control, mental status, and wound healing. For medical tourists who want to return back home, there may be concerns regarding air travel if you have not fully recovered, such as the risk of developing blood clots or deep vein thrombosis.
Continuity of care on the other hand is defined as the continuation of health services once the patient returns home from the medical journey. This would mean connecting back with your local doctor and continuing communication with your overseas physician to ensure appropriate recuperation from the surgery. Continuity of care remains a crucial aspect of medical tourism as it will affect the rest of a patient's life if proper care is not taken.
1. A) Continuity of care preparations before medical travel:
Identifying your post-operative provider before you travel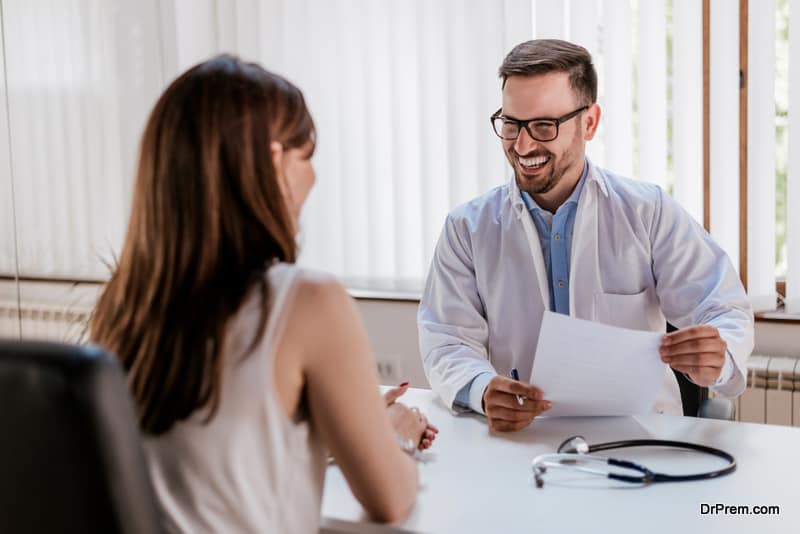 Before you leave the country, it is important to ensure that you will have an appropriate healthcare provider that will be able to cater to your medical needs once you have returned from your journey. Usually, your family doctor will play the predominant role in providing you with the necessary continuity of care. Therefore, prior to travelling, it is essential that you discuss all the details with your local doctor, to make him/her completely aware of the medical plan of action that is to be employed upon your return.
In the case that you lack a healthcare provider in your home country, you must coordinate with your treating doctor in the medical tourism destination before you leave. Usually international doctors have widespread networks within several regions around the world. They should be able to assist you in either finding a physician or a healthcare facility close by where you can access care.
Digitalizing medical documents
Digitalizing medical documents is a great way to preserve and carry all the medical documents in a secure and convenient manner. By digitizing medical information, patients can be in charge of their own medical records and can easily carry them in a portable format, worldwide. Digitizing medical records and taking ownership of them is pertinent as more and more people travel globally nowadays.
As portable and dependable storage devices such as USB drives are widely accepted all over, you can easily produce or refer to the relevant information anytime you require. Portable electronic medical records not only help in augmenting the quality of healthcare, but are also instrumental in reducing the cost. With digitized medical documents, patients can easily update their treating doctor and their local doctor regarding their progress during the post-operative recovery phase.
Medical tourists should prepare for their return home
When you return back from your medical journey, it is likely that you might still be in a lot of pain or recovering from your treatment. This is why it is necessary to stock your house with all the requirements you would need once you return. This includes the food that you would be able to eat post-surgery, medications you would need to take and any medical or non-medical supplies—e.g. a wheelchair or cane— you may require.
Your friends and family back home should be able to help you with all these necessary preparations. Hence, it is necessary to inform them of your requirements so they ensure all the preparations are ready for your return.
B) Tips to follow while still at post-operative care at destination:
Recovery once treatment is completed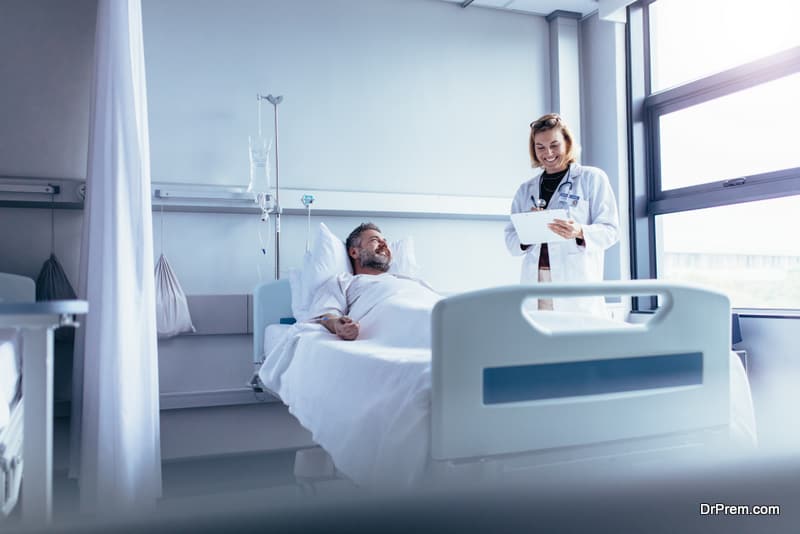 Once the treatment has been completed successfully, you are still under the supervision of the medical staff at the facility. This means they will take care of whatever post-operative needs you might have. It is at this point that you should express yourself completely to the physician or nurse in charge. Tell them wherever you feel pain or discomfort. If you lack a companion, they should also assist you in communicating with your family back home to discuss how the surgery went. Utilize all the services you would require at this point as this will be the only time post-operatively that you will have access to proper medical care.
Recovery after being discharged
Once you have been discharged from the hospital, you and your companion are pretty much on your own. You will still have post-operative consultations where the physician will take a look at how you are healing from the procedures, but besides that you need to take care of yourself. This is why it is essential that you have accommodation close to a treating facility in case any complications arise.
You should keep an eye out for any irregularities on your body or internally after the surgery. Only you can be the best judge if any discomfort or complications arise. Ensure that the hotel you are staying at has the necessary arrangements in order to help you recuperate easily—from appropriate bedding to possible emergency care.
Another aspect you should focus on is the amount of pain you are experiencing. Post-surgical care is a lot to do with alleviating the pain from the procedure your body is trying to heal from. If the pain is severe, ensure that you have a prescription from your doctor so you can acquire some stronger doses of pain killers which are usually not available over the counter. If the pain is mild, then your companion or the hotel should be able to arrange for paracetamol (which might differ from region to region).
General Post-Operative care tips
Every surgery will have different post-operative care requirements, which only your physician or healthcare provider can advice you on. However, here are some general post-operative care tips: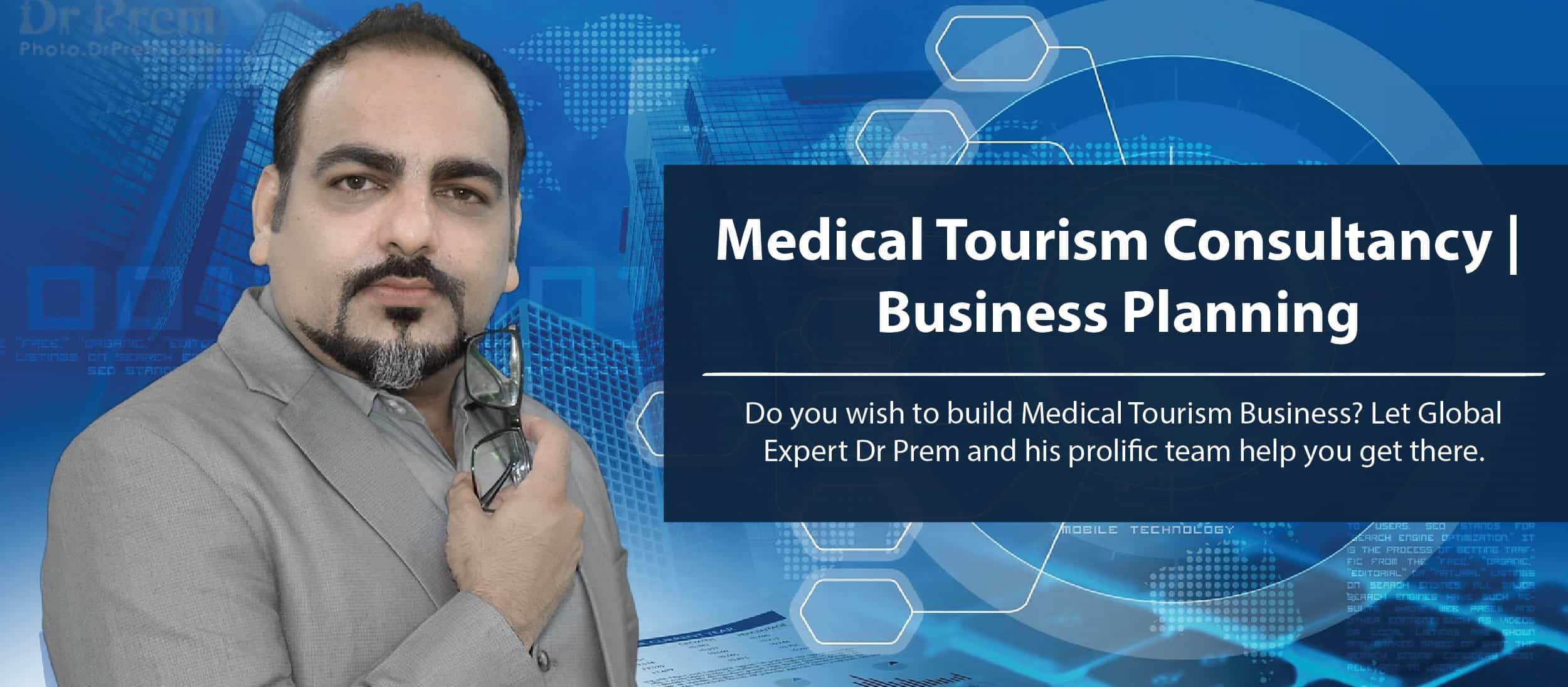 Make sure you are constantly hydrated. Drink plenty of liquids.
Refrain from drinking, smoking or caffeinated beverages.
Make sure the wound is always treated and taken care of.
Your diet should be according to the advice given by your physician—usually a bland, low fat and low sodium diet.
Try and move around as much as possible. Walk around your room or hotel if you are able too.
C) Planning for continuity of care when at destination:
Collect post-operative care instructions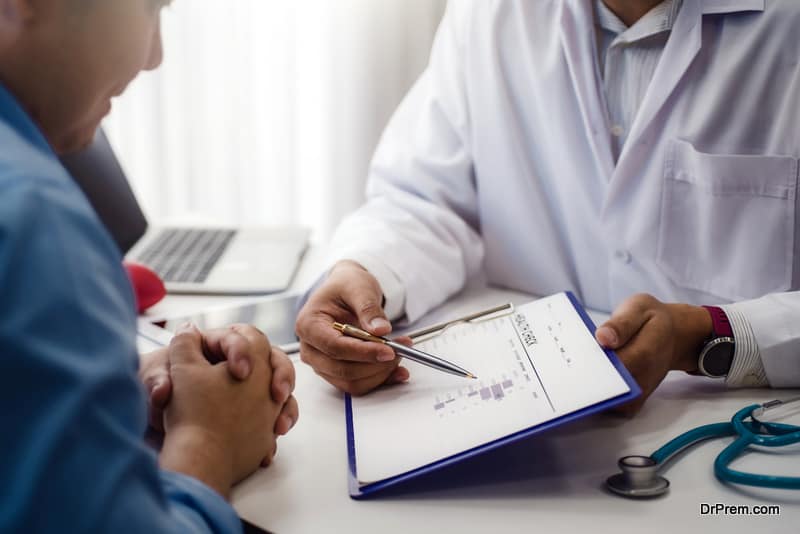 Remember that while you are abroad, it is essential that you receive all the necessary information and instructions of what you would need once you get back home. This is very important to ensure your continuity of care once you return. So while you are still having consultations with your treating physician, write down all the important advice he is giving—this includes the necessary post-operative instructions, the medication you will require, anything you should avoid and when you can begin getting  back into a normal routine.
At this point, it is necessary to ask as many questions as possible so you are fully aware of the course of care you will engage in once you return home. If you are still drowsy and not mentally ready to understand any of these instructions, then make sure your companion is listening and taking notes. If you do not have a companion coming along with you, your physician needs to ensure that everything he is recommending is written down in a clear and understandable language for your use.
Determining availability of medication prescribed by physician
Medications are clearly an important aspect of your recovery post-treatment. However, you must be aware that even though certain medications are prevalent in a particular region, it might be considered contraband somewhere else. It is necessary to ask your physician or a pharmacist whether the medication you are prescribed to take is legal to carry back home.
If it is legal, then you might want to stock up on the medication as it might be cheaper to purchase than in your home country. Also, carry the prescription provided by your physician so you can obtain the medication once you are back home. On the other hand, if it is not legal, you might want to arrange a note from your doctor claiming the importance of the specific medication for your particular case.
Gather medical documents, legal papers and bills
Along with gathering the necessary post-operative instructions and information about your medications, it is essential that you bring back all the documents from your trip. These include the medical documents—such as your medical reports, notes from your physicians, advice and recommendations, lab test results and imaging reports. They also include the non-medical documents such as the bill at the end of the stay (for insurance or tax-deductible purposes), the informed consent and other legal documentation you might want to hold on to in the case of legal recourse.
All these critical documents should be in your hand and packed in your suitcase before you travel home. In order to avoid the hassles of shipping documents from one country to another, ask your nurse or healthcare provider to arrange them for you prior to your return.
Gathering travelling certificates if required
If you are travelling as a patient, sometimes airlines require certain documentation to prove your medical condition so they can make certain preparations for you. Sometimes, a patient may require a wheelchair or perhaps emergency services (in case of a complicated condition); with a travelling certificate, an airline will be able to ensure all the necessary provisions.
D) Tips for continuity of care on the flight back home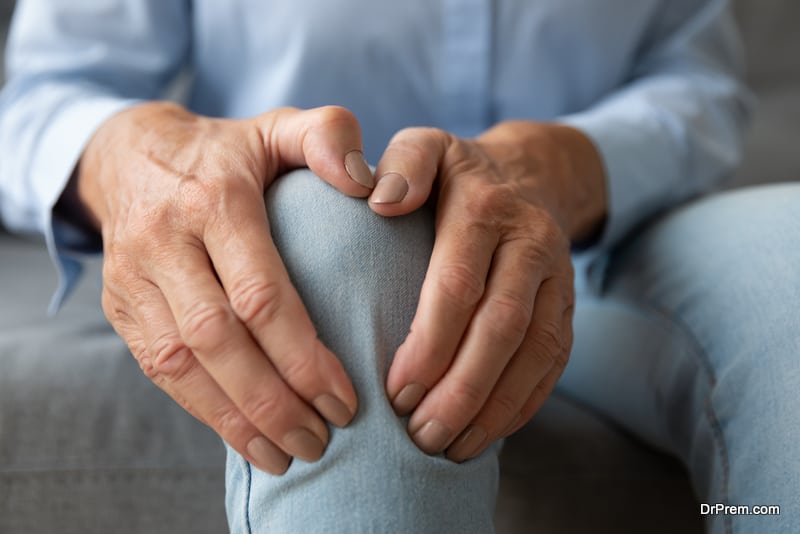 While you are on your way back home, you need to be extremely cautious about taking a long flight post surgery, as it might augment the risk of complications. Many patients have complained about conditions that have arisen due to improper post-operative protocol. It is therefore essential to consult with your doctor before returning home as they will be able to provide the best guidance for your condition. Also, to help aid your recovery it might be advisable that you have a companion with you while travelling.
E) Tips for continuity of care once back home:
Connecting with the treating doctor
Remaining in constant touch with the treating doctor is a vital component in ensuring quick and easy recovery after the surgery. You need to consult your doctor about the precautions and any symptoms or complications that you need to be wary about. Do discuss with him/her details of your condition and if you are experiencing any pain or discomfort. In order to stay better connected, utilize the telemedicine services which can be found in our section on 'Use of technology in medical tourism'.
Connect back with local doctor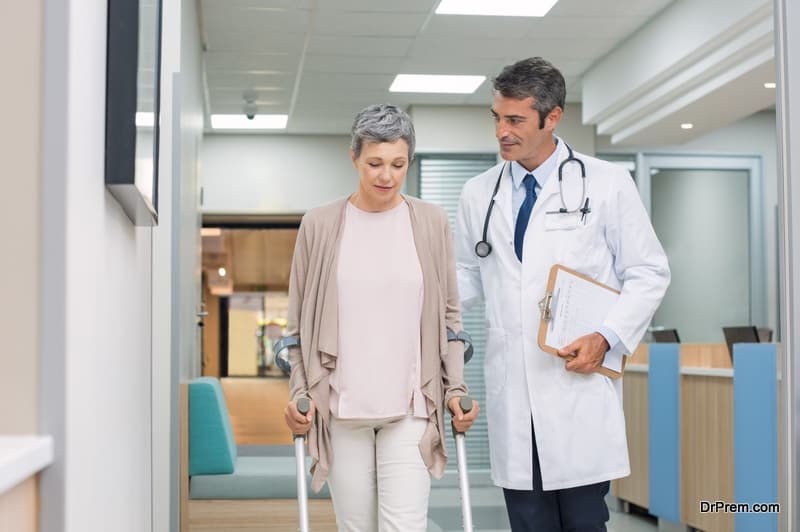 Once you are back home and are able to move around, make a visit to your local doctor and fill him/her in on all the details of the procedure you went through. Also discuss all the notes provided by the treating physician so your local doctor can thoroughly understand your condition from a medical perspective. At this point it is necessary to show them your imaging reports and lab tests so they can determine the progress made. Also share the medications you previously took and those that are prescribed for you.
If possible, provide your local doctor with the contacts of your treating doctor so they can communicate on the best course of treatment now that you are back home recovering from the procedure. A physician at home that is able to understand your post-operative needs is the key to ensuring successful continuity of care.
What to do if complications develop
The success rate of medical tourism can be judged by the fact that the majority of medical tourists are particularly satisfied with their experience and even encourage other people to take advantage of this qualitative and economical alternative. However, one needs to understand that akin to any medical procedure, medical tourism also involves a certain element of risk. Therefore, it is extremely important for a potential medical tourist to contemplate the probability of complications.
It is protocol that your treating doctor or overseas medical team would have informed you about all the possible risks involved in surgery, and must have explained the symptoms to look out for that will help you in identifying potential complications. Although developing complications do not imply a life threatening condition, it is still important for you to be wary of them so that you can then receive the necessary medical attention. Some of the common complications that are likely to occur are infection, abnormal and continuous bleeding around a cut, high fever, migraines/headaches or shortness of breath.
If you experience and of these or other symptoms, then it is advisable that you consult your local doctor immediately, and follow their advice. Once you have recuperated from any of the complications, get in touch with the treating doctor to try and understand what happened.
How relatives and friends can help achieve a smoother recovery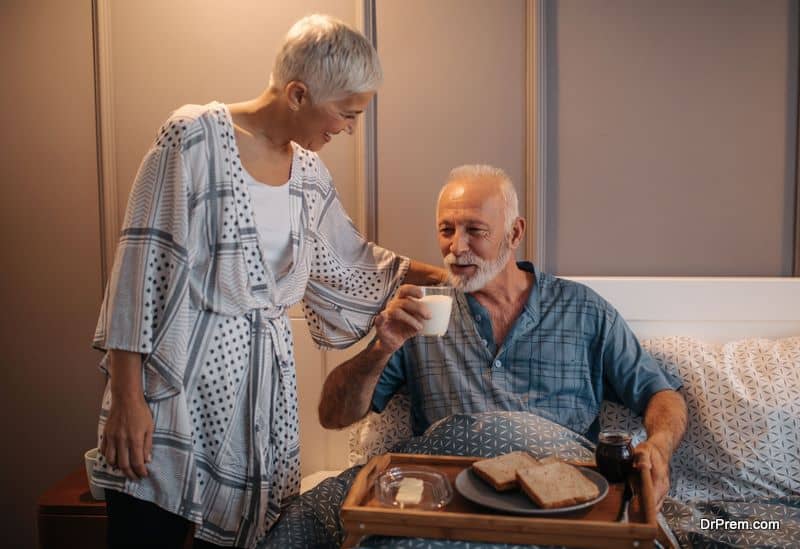 It is crucial for patients to keep reminding themselves, repeatedly, that their sole concern is recuperating from the treatment. This is more important for patients who have undergone surgery or other major medical procedures, which requires ample time to rest and relax so that their bodies can heal. During this period, you should not exert or stress yourself and you must try to relax. Patients should follow a healthy diet and avoid major physical activity, as recommended by the treating doctor.
Your family, friends, relatives and even co-workers can prove to be of great help during your recovery phase. Seek their help without having feelings of guilt or hesitation. After all, they are your near and dear ones and will be more than willing to help you out with your recovery in this crucial phase. They are the key to your smooth recovery back home, so don't feel shy or embarrassed to ask them for any help.  If the situation were reversed, you would probably do the same for them too, wouldn't you?