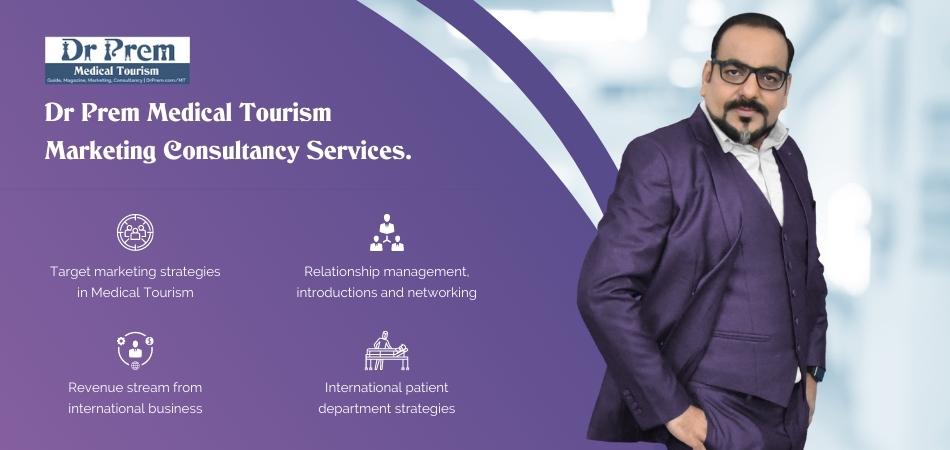 Most of the media attention given to medical tourism focuses on the growing trend of Americans seeking out more cost-effective medical services in other countries due to the escalating prices of healthcare in the US. However, the US has always been a key destination for those seeking advanced medical treatments and the latest technology.
The US offers patients highly educated and trained physicians and other healthcare providers that offer treatments to complex and difficult medical cases. The recession and the simultaneous decline in the value of the US dollar have further attracted tourists to seek the high quality care at a more affordable price.
In this medical tourism guide you will read about:
Guide to Medical Tourism in US – Facts, Trends, News, Services, Research, Business and Updates by Dr Prem
General information about the US

Language
English
Time Zone
UTC -5 to -10 summer UTC -4 to -10
Dialing Code
+1
Electricity
120V, 60Hz
Major Cities
New York City, Los Angeles, Chicago, Brooklyn
Currency
United states dollar
Clothing
All sorts of attires are worn, pack according to the season

you visit in.

Health Related

Mortality Rate
8.38 deaths/ 1,000 population
Life Expectancy
76.1 M / 80.9 F
Patient: Physician Ratio
390:1
Hospitals JCI accredited
JCAHO – 11,000 (No JCI in US)
Recommended    Vaccinations
Hepatitis A, Hepatitis B, Rabies, Diphtheria-tetanus,

Measles, Varicella, Poliomyelitis, Yellow Fever

Other Infections
Lyme disease, Rocky Mountain spotted fever, meningitis, HIV
Tourism in the US

Population
316,650,000
Reliability of Police Services
18/140
Global Competitiveness
5.47/7
Physician Density
49/140
Tourism Competitiveness
5.3/7
Hospital Beds
64/140
GDP/Capita
$49,922
Quality of Air Transport Infrastructure
30/140
Safety and Security
4.9/7
International  Air  Transport  Network
22/140
Health and Hygiene
5.5/7
Quality of Roads
20/140
Air Transport Infrastructure
6.2/7
Hotel Rooms
17/140
Tourism Infrastructure
6.3/7
Tourism Openness
131/140
Cultural Infrastructure
6.3/7
Attitude  of  Population  Towards Foreign Visitors
102/140
Visa Requirements
96/140
Visitors to the world's biggest economy and fourth largest country, divided into fifty states and five territories, may discover a melting pot of diverse people and cultures becoming part of an equally varied and mind-blowing landscape. United States of America has sixteen of the world's 30 busiest airports.
Location
Located in the North American continent, the United States of America is the world's fifth largest country in the contiguous area. The state of Alaska, which is in the northwestern part of North America, stretches along and across the Bering Strait in Asia. Furthermore, the state of Hawaii is situated in the mid-North pacific. Aside from the mainland, America has five populated and nine unpopulated territories in the Pacific and the Caribbean. All this combines to form a 3.79 million square miles (9.83 million km2) nation, which has now become the world superpower after the downfall of the USSR.
People
Thanks to people who emigrated from several parts of the world, the United States of America is a true mixed bag of several cultures that flaunt unity in diversity. American people are very accommodative when it comes to interacting with strangers or visitors who come to America to explore its cultural diversity and scenic landscapes.
Events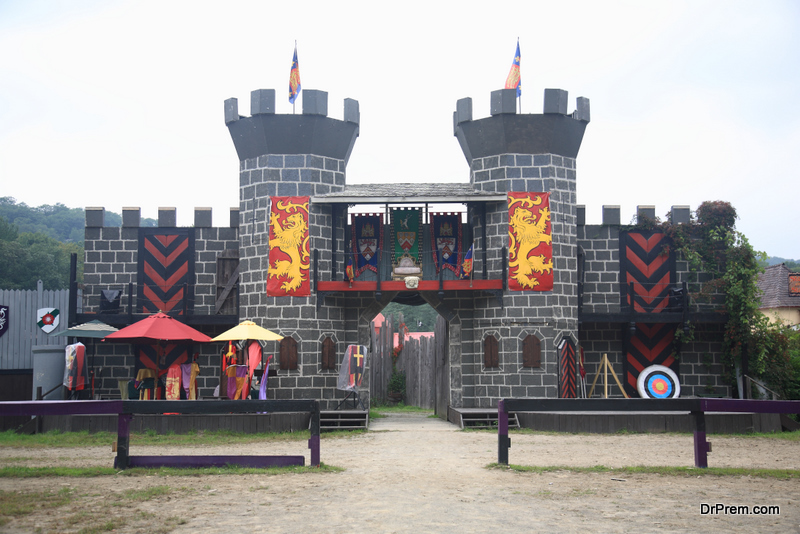 If you wish to enjoy all year around, you would not find any other country in the entire world more suited to your festive frame of mind. Be them the art fans, beer lovers or those wish to explore the food, harvest, music, sports, theater, movies or other cultural occasions, America is the best destination to discover. Among various cultural events and festivals, the Exotic Erotic Ball, Rainbow Gathering, Cain Park Arts Festival, Great American Beer Festival, ComFest, New York Renaissance Faire, International Cherry Blossom Festival and ¡Globalquerque! hold prominence.
Tourist Destinations in the US
All US cities are marked with pulsating life, which makes them home to several attractions. Washington D.C, the capital city is home to the White House. New York has the Statue of Liberty, The Brooklyn Bridge and Central Park: almost all of them are the landmarks for the entire country itself.
Among the top 25 most-visited tourist destinations in the US, the thundering falls of Niagara, the harrowing water- chutes of Disneyland's and Pirates of the Caribbean deserve special mention. Disney World's Magic Kingdom, in Lake Buena Vista, Florida, remains on top in the theme-park world. The natural scenic attractions include the Grand Canyon, Yosemite and Yellowstone National Parks.
The northern states offer many winter vacations and skiing opportunities to those interested in winter sports. When it comes to enjoying sunshine and sandy beaches, the southern states have excellent climate and tourist appeal. Hollywood is famous for its film-loving visitors. Finally yet importantly, Las Vegas is home to casinos, enormous hotels, wedding chapels and an exciting nightlife.
Weather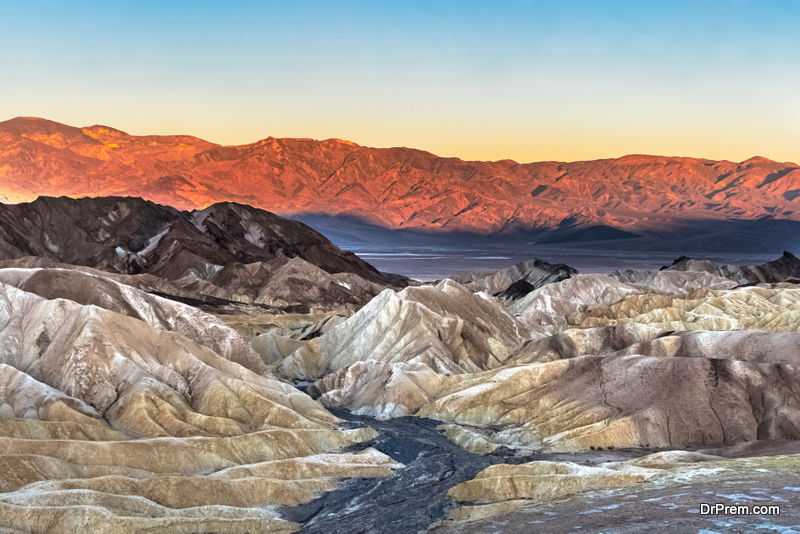 The climate varies from tropical in Hawaii and southern Florida to Tundra in Alaska and some of the highest mountains. While the South experiences a subtropical humid climate with mild winters and long, hot, humid summers, the North and East experience a temperate continental climate with warm summers and cold winters.
While the humid forests of the Eastern Great Plains have high rainfall, the semi-arid short grass prairies on the high plains abutting the Rocky Mountains have sporadic showers. Arid deserts, including the Mojave, extend through the lowlands and valleys of the southwest, from westernmost Texas to California and northward throughout much of Nevada. Some parts of California have a Mediterranean climate. Forests line the windward mountains of the Pacific Northwest from Oregon to Alaska.
Healthcare System in the US
The healthcare infrastructure in the US is one of the most complex systems to understand. It includes an amalgam of limited government influence, a dominating private sector and non-profit organizations to pick up the slack that the private and public sector cannot fulfill. The burden of financing and reimbursements of the healthcare costs is placed on the insurance company, which dominates the healthcare industry. The government provides insurance for the elderly and unfortunates, as they cannot afford insurance.
The US is battling several healthcare industry issues, which further prompts for immediate reforms. America spends more than any other country (16 per cent of their GDP) on the healthcare industry and yet, a large percentage of the American population remains uninsured. For those fully insured and/or able to pay out-of pocket, the quality of medical services are unrivaled to any other medical tourism destination.
Quality of Healthcare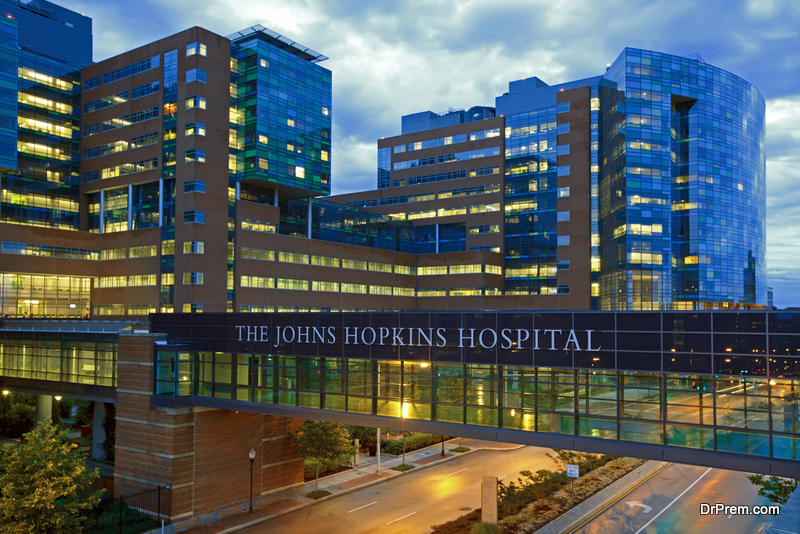 Despite the recent failures of the US healthcare system, many still argue that Americans have the "best health care in the world," pointing to the freely available medical technology and state-of-the-art facilities that have become so highly symbolic of the system. People travel all over the world to avail fantastic services provided in the US. The amount of emphasis placed on research and technology is unparalleled throughout the world, leading to innovative approaches and treatments.
Several major medical centers and medical colleges have international patient centers that cater to patients from foreign countries who seek medical treatment in the US. Many of these organizations offer service coordinators to assist international patients in arranging for medical care, accommodations, finances and transportation.
Medical Tourism in the US
Medical tourism business in the US is growing as affluent patients from all over the world seek medical treatments in the best hospitals of the world. The advanced healthcare available in the country is matchless and innovation driven. Many patients come to try cutting edge treatments as well as emerging therapies developed in the many research laboratories of the top pharmaceuticals of the world.
There is a trend of outbound medical tourism in the US as US citizens who want affordable treatments fly out to destinations in Latin America, Europe, or Asia such as those mentioned in our medical tourism destination guide.
Indeed medical tourism business poses as a serious threat to the US health systems and hospitals as the overseas hospitals and services are almost equivalent to the west in terms of quality and proficiency, besides being cost effective.  In order to prevent this exodus of healthcare seekers, the US market would need to be very competitive as far as quality and pricing is concerned that, unfortunately, only a few hospitals are willing to undertake.
Popular treatments in the US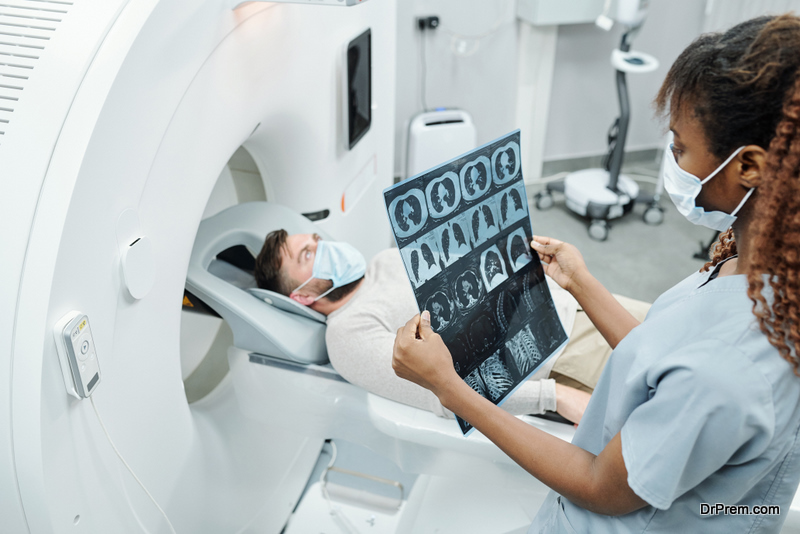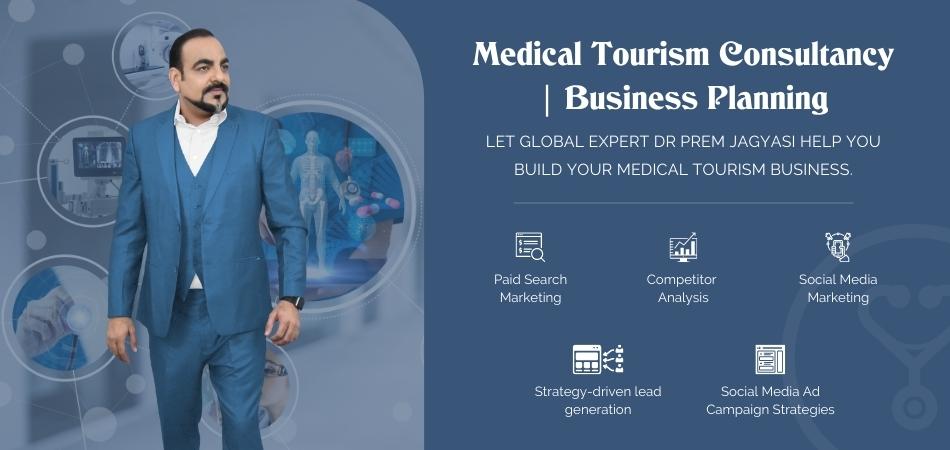 The most popular treatments sought by foreign patients in the US are cardiac surgery, dentistry, cosmetic surgery, weight loss, IVF, kidney and liver transplant, spine surgery, oncology, neurology, and dentistry.
Oncology at 31.69%, cardiology – 14.17%, and neurology – 11.75% were the treatments most in demand by inbound medical tourists.
Boom in medical tourism market, as the US patients seek affordable healthcare overseas
Even though there is not explicit publicity or advertising, yet medical tourism is undergoing a steep growth as there seems to be a constant rise in the number of U.S. citizens seeking medical services across their borders, as it is much more affordable that in their home country.
There seems to be sensitivity in the American market when it comes to the pricing of healthcare facilities/services as well as some other issues within the American healthcare system and that is directly affecting the growing trend of medical tourism.  The current healthcare plans put Americans in are highly deductible health plans and this has forced them to seek alternatives overseas.
For instance, in the case of in vitro fertilization, there seems to be a sport in seeking such services overseas as the procedure is high cost and is not covered under the general health insurance.  Hence, in such circumstances, it is not odd to find couples seeking such healthcare services abroad; the costs of similar treatments are much lower overseas.
As per reports, fertility treatment or services cost somewhere between $2,600 – $6,000 in Israel, South Africa, Russia, Spain and Brazil.  Furthermore, some of the reputed overseas IVF clinics have success rates that might be equivalent or more than that achieved in the West, which is another reason that encourages medical tourism.
Medical tourism is a flourishing market that shows an annual growth of $24 to $40 billion and looking at the current trend, this market would be growing at an annual rate of 15% to 25%. In 2012, nearly 6-8 million US citizens went out of their country to seek healthcare services and now this number has swollen to 9 million people in 2013. In 2017, over 1.4 million Americans went abroad for healthcare.
Numerous factors are responsible for the surge in medical tourism, such as increased costs, enhanced healthcare quality in other countries, more availability of healthcare facilities that enables consumers to compare and select the best.
In 2020, in spite of the Covid pandemic, the medical tourism market was approximately $44.8 billion USD globally, and expected to reach $54.4 billion in the next two years with the ease in travel restrictions. Thailand is one of the leading medical tourism destinations and mentioned in our medical tourism destination guide, and received 1.8 million visitors in 2019, and 20% of the medical travelers were from the US.
India is a popular destination for US patients who visit mainly for heart bypass surgery from accredited hospitals, and also because there is a 91-95% cost saving. For US patients who want treatment at affordable costs but of high quality, there are top hospitals who staff their facilities with experts. An example is a hospital in India which has 200 board accredited doctors.Americans seem to prefer Thailand, Mexico, Panama, Philippines, and Costa Rica for cosmetic and dental surgeries.
The outward bound medical tourism in the US is driven also by companies who want to save up to 70% on the medical costs incurred by employees. Insurance companies too are working in tandem with global medical tourism facilitator companies and facilities to provide overseas treatment options to customers with maximum fixed benefits.
Not a One-Way Street: Medical Tourists Flowing Into USA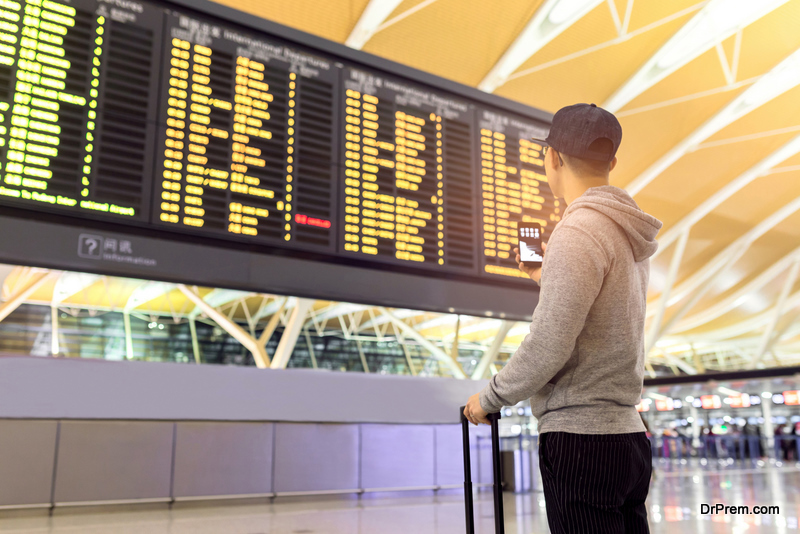 Medical tourism is not a one way street anymore as America is seeing an influx of medical tourists, mainly due to medical tourism facilitator companies located in different countries. Patients are increasingly seeking out health care facilities in the USA and paying full-price for quality treatments.
This inbound medical tourism is attracting a lot of attention from politicians, investors and industry leaders. The medical tourists coming to the USA are wealthy people who don't mind paying the full prices in return for advanced treatment and care.These patients like the royal treatment at upscale healthcare facilities in Florida, Maine, and New York.
Luxurious and advanced healthcare facilities attracting the world's wealthiest people
Healthcare facilities in the USA have been catering to medical tourists from all over the world for years now, but these patients had sought treatment in the USA due to advanced treatment options, whether it was in the field of cosmetic surgery or cancer treatments, cardiology, or neurology.
Recently, hospitals have seen the flow of patients from countries like Saudi Arabia, Qatar, Kuwait, and the UAE, as hospitals are making arrangements to suit their cultural preferences. Boston's Children hospital saw an increase of 28% in their profits due to patients from the Middle East.
In Detroit Medical Center, which sees medical tourists from over 1oo countries, potential customers from the Arab world are greeted in Arabic on a website specially tailored for them. Once they are admitted, personalized services such as halal meals, proper dress during medical exams for women, translation services and information in Arabic, off-site and on-campus areas for religious services and prayer are also facilitated.
At other facilities like John Hopkins, Maryland, patients enjoy amenities like fashionable robes and personal chefs. The UAE is the biggest supplier of patients to John Hopkins.
Wealthy Chinese are another section of medical tourists who prefer the USA for their treatments. Some ventures are being planned especially to attract rich Chinese medical tourists. They would enjoy 5-star accommodation, and their genetic and stem cell analysis will be done, to find out the condition of health and what treatments they would require.
Patient safety and excellent care attracting patients
Apart from the wealthy, those people who are looking for facilities which have stringent guidelines and an excellent standard of care are also attracted to the USA. Patients like the fact that the physicians attending to them are thorough professionals who have all the required knowledge and expertise, and have a clear and active license to practice.
Most favored places in America of medical tourists
New York, Florida and Maine are the favorite places of medical tourists. Hospitals like Mount Sinai in New York see customers from the Middle East, who expect the best care for the high price of treatment which they pay willingly. Maine is the chosen destination of a Chinese group which invests in ventures, and they are planning a healthcare facility which will have the latest in technological advances, to attract the wealthy Chinese customer.
Florida is working towards being one of the most sought out medical tourism destinations, and the government has awarded grants to various hospitals, visitor and convention bureaus, health foundations, and others, to become the leader in medical tourism in USA. The idea is to develop hospitals in Florida for the benefit of the community, as well as providing foreign Special focus has been placed to cancer centers across the state, in order to receive the coveted NCI designation, so that cancer hospitals can help its patients with the latest in cancer treatments.
Patient safety is also a strong point in the hospitals in Florida, and hospitals strive to provide the best in safety standards.
Other states in US have joined the competition too, in a bid to revitalize their cities and healthcare facilities, to stop outbound medical tourism and attract inbound medical tourism visitors. Patients are attracted to countries like Canada which provide quality care at high prices.
Both affordable and expensive treatments are stresses on, to attract every kind of customer. Minnesota is one such state, which approved $585 million to upgrade the facilities and infrastructure in Rochester.
The USA has geared up to compete in the field of medical tourism, to attract medical tourists, as they are proving to be a huge source of revenue for the country.
Boutique medical tourism on the rise in South Florida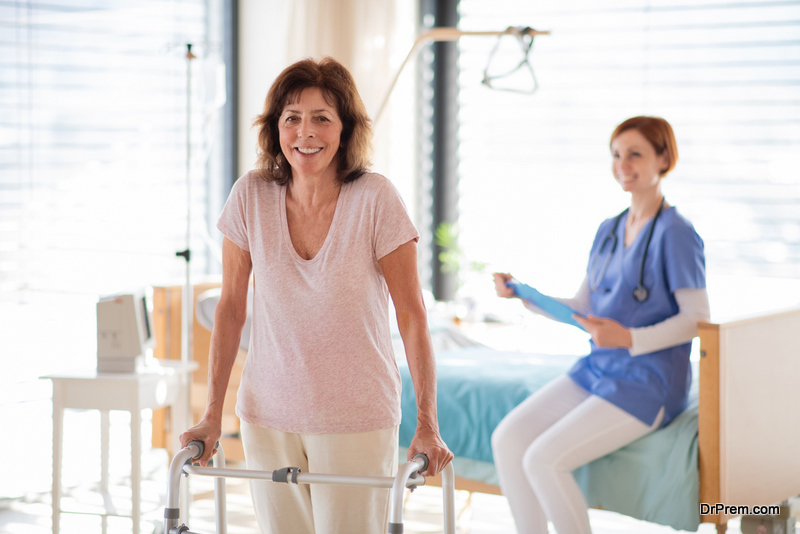 South Florida is increasingly seeing a large influx of rich tourists from Latin American these days. Its growing medical tourism industry has also started to target these wealthy tourists, with more hospitals coming up in the region to cater to medical tourists arriving from the nearby Latin American countries. For example, the Metropolitan Hospital of Miami that recently changed ownership with the new owners, hoping that medical tourists from Latin America would stay long enough to opt for medical treatments at its surgical centers.
Renamed Miami International Medical Center, the hospital has been bought by the multinational Nueterrra, which claims that the continued support of the Medical Tourism Association would help them contribute to both the community and the future of healthcare.
The hospital will undergo a complete renovation and would be changed into an upscale boutique hotel that would cater primarily to Latin American medical tourists. Nueterra also plans to provide more technology, specialized services, skilled staff, streamlined processes and better accessibility for the patients who would visit the hospital.
Most of the hospital's patients tend to be Hispanics, seniors who are insured under the government's Medicaid and Medicare programs that cater to the poor, elderly and disabled. However, in its licensing application, Nueterra has indicated that the hospital would provide acute-care but would not opt for an emergency department, thereby revealing that it would no longer participate in the government funded Medicare and Medicaid programs.
This leaves more accessibility for self-pay as well as privately insured customers, including several medical tourists from abroad. This indicates that Nueterra is planning to tap into the emerging medical tourism market Miami that attracts thousands of rich foreign patients every year.
President of the Medical Tourism Association Renee Marie Stephano revealed how patients opting for medical tourism expect much more than a standard medical room treatment.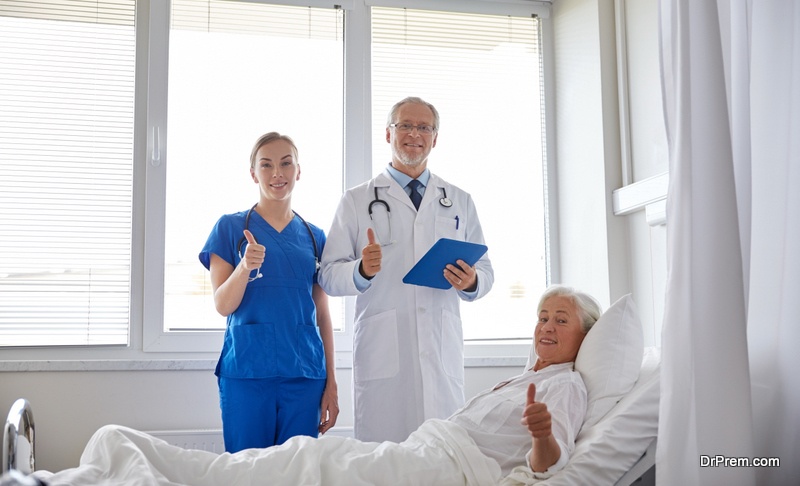 The demand to go beyond the hospital ward and expect hospitality along with healthcare has made the medical tourism industry what it is today. Indeed, hospitals catering to medical tourists do anything and everything possible to keep their patients happy, even offer personal representatives to wait on the patient and their family members day and night.
Nueterra's decision to avoid an emergency room means the hospital would no longer need to treat the uninsured. Every patient entering the hospital for admission would be done so only after a down payment.
Nueterra desire to opt for this measure could very well be attributed to the growing numbers of primary care doctors who are moving away from the insurance system and asking their patients to pay themselves instead. Doctors who have already done so reveal that they are relaxed enough to practice medicine and treat patients instead of lobbying around for insurance claims, taking on extra patients to balance their high overhead costs.
South Florida is increasingly becoming a hotspot for medical tourists from Latin American countries. As such, cities like Miami have started building new hospitals and renovating old ones in order to transform them into boutique hospitals that would provide the best in healthcare and hospitality for medical tourists. However, most of these hospitals and the doctors practicing in them have chosen to move away from government funded Medicare and Medicaid programs in order to treat only wealthy self-pay or privately insured patients. While many consider this as a good move, some feel that only the wealthy would stand to benefit from this system.
The US offers specialized healthcare by leading surgeons and physicians thus attracting the affluent or those who want emerging treatments that are available only in the US.