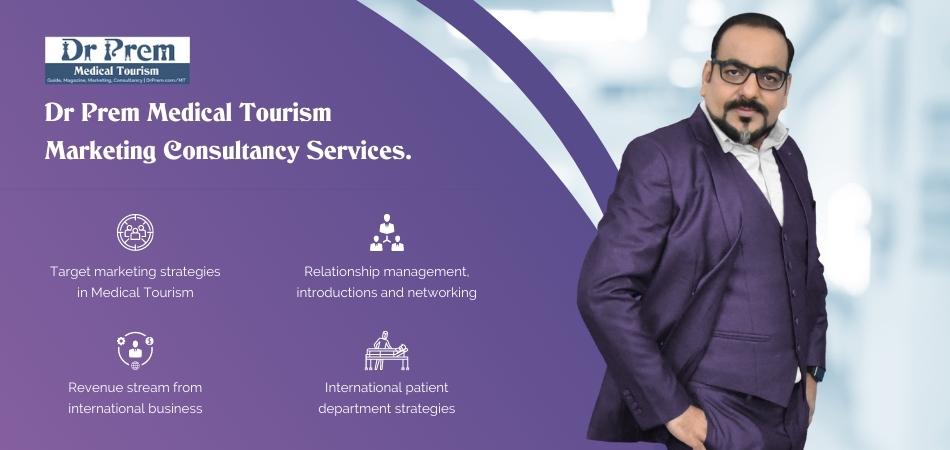 It is extremely important for every medical tourist to know of post-operative care in medical tourism. You may not find this discussion in medical tourism books and guides. If patients are availing surgical procedures or treatments then post-operative care comprises an essential component of the entire medical journey.
This medical tourism guide distinguishes between the terms post-operative care, which is more short-term care and continuity of care which will occur once a patient returns home. As a prospective medical tourist, you come across the details of important preparation steps prior to travelling, during the medical journey and once you are back home.
Whether you are a patient planning for medical tourism, a medical tourism business owner, medical tourism facilitator, or a provider facility, you need to be aware of these crucial aspects.
Here you will read about the following:
A Guide to Planning Post Operative Care and Continuity of Care in Medical Tourism by Dr Prem – Understanding the Terms and its Importance, Preparation, Things to Consider, and Vital Tips
Who needs post-operative care?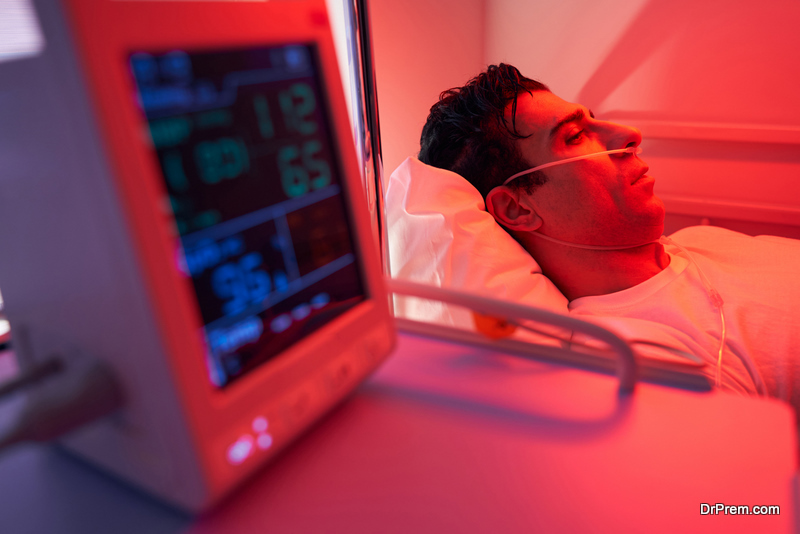 The list of available options for a potential medical tourist is endless. While the reason for your travel might simply be a check-up, most medical tourists travel overseas for a surgical procedure, which requires careful planning for post-operative care arrangements. And even if it is a seemingly zero-risk procedure, you cannot take post-operative care lightly. Medical tourism facilitators and advisors should provide flawless guidance to travelers and patients regarding this.
Those who are traveling for diagnostic procedures might not require any post-operative care arrangements; those who will be undergoing a surgery might have to stay in the destination country to receive post-operative care at the healthcare facility before they can return home. For such patients, we recommend going through this chapter in detail, as post-operative care is just as crucial as the treatment itself.
Importance of post-operative care during medical tourism
Post-operative care is aimed at quick recovery of the patient enabling them to get discharged from the facility at the earliest. Post-operative care in medical tourism is important mainly due to additional factors both from the patient's and provider's perspective:
Great post operative care prevents additional complications facilitating faster recovery than expected.
Getting things done smoothly as per the medical tourism planning schedule
Fly back home as soon as possible or enjoy vacation within the stipulated time.
Avoiding extra cost that might shoot up the patient's medical tourism budget.
Experiencing a stress-free medical tourism trip with additional delightful moments
Understanding the seemingly marginal difference between post-operative care and continuity of care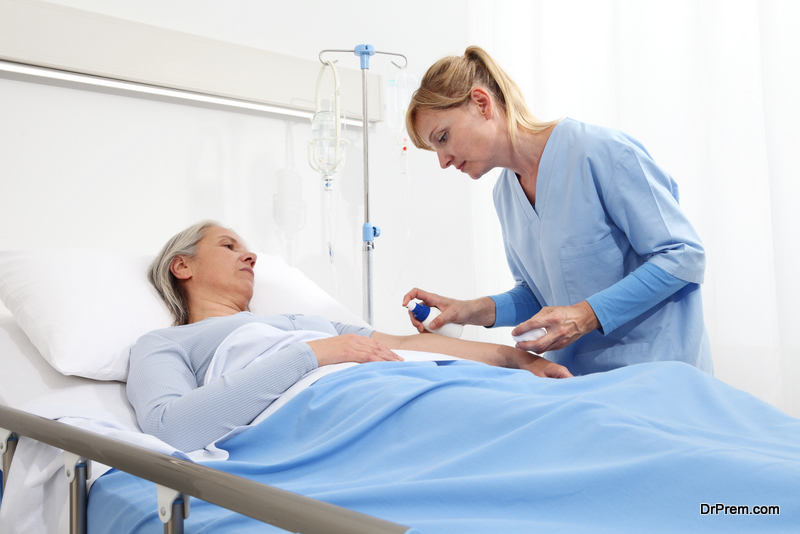 It is important to differentiate between post-operative care and continuity of care. Although patients often use both terms, not many understand the core difference between them.
Post-operative requirements refer to the patient's immediate need after the treatment has been completed. The care begins in the recovery room and continues throughout the patient discharge. You can call it as the recuperation or recovery phase. The possible duration of the phase should be duly considered in medical tourism planning.
Critical concerns for post-operative care are proper breathing, pain control, mental status, and the expected speed of wound healing. For medical tourists who want to return back home, there may be concerns regarding air travel if you have not fully recovered, such as the risk of developing blood clots or deep vein thrombosis.
What is continuity of Care?
Continuity of care refers to the continuity of health services after the patient has returned home. For continuity of care, the patient has to immediately get in touch with his/her local doctor while seeking vital information from the overseas treating physician to ensure appropriate recuperation from the surgery.
Continuity of care after returning home is essential for medical tourists, as only good care can guarantee the success of the treatment that has been performed overseas.Continuity of care remains a crucial aspect of medical tourism as it will affect the rest of a patient's life if proper care is not taken.
It is essential for medical tourists to prepare a plan for post-operative treatment. To ensure a successful treatment, it is vitally important for you to include this in your medical tourism planning and budgeting before you commence your travel.
Comprehensive Planning for post-operative care and continuity of care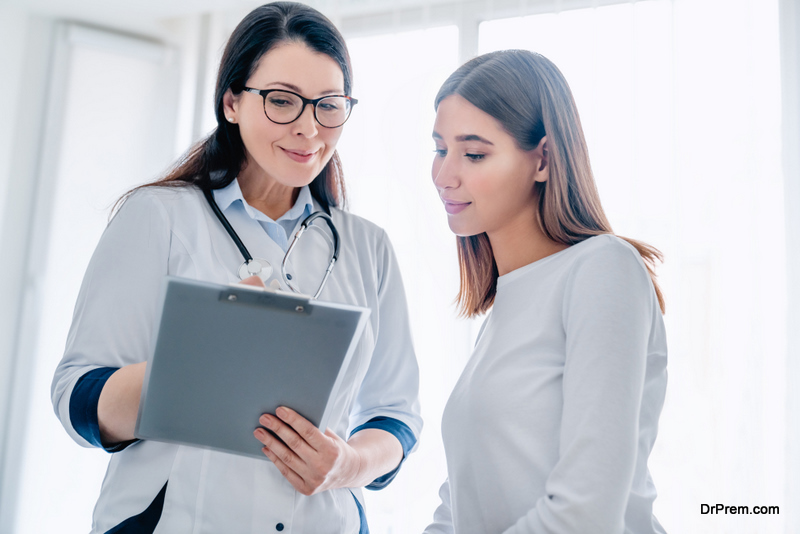 Different types of care are required for different conditions and getting in touch with your treating doctor to understand the intricacies of post-operative and continuity of care is recommended.
Thorough planning within the post-operative phase is an essential factor that all medical tourists should consider. To ensure the complete success of the medical tourism experience, it is important that you should plan for post-operative and continuity of care before you travel abroad.
This is because once you return back home, you will still be recuperating from your medical tourism procedure and therefore may not be in the best shape to take on extra stress and unnecessary tension. Comprehensive planning for post-operative and continuity of care can be divided into five sections. If you have a medical tourism business or a medical tourism facilitator or advisor, you need to have a good idea about the following:
A) Continuity of care preparations prior to travelling
B) Post-operative tips while you are at the medical tourism destination 
C) Continuity of care requirements when at destination
D) Post-operative tips while you are travelling back home and
E) Continuity of Care arrangements after returning home.
Let us talk about the above points in detail.
Continuity of care preparations prior to travel
Identifying your post-operative provider before you travel 
Before you leave the country, it is important to ensure that you will have an appropriate healthcare provider that will be able to cater to your medical needs once you have returned from your journey. You can search yourself or consult a medical tourism facilitator to select the right healthcare facility in medical tourism. Usually, your family doctor will play the predominant role in providing you with the necessary continuity of care.
Therefore, prior to travelling, it is essential that you discuss all the details with your local doctor, to make him/her completely aware of the medical plan of action that is to be employed upon your return.
In the case that you lack a healthcare provider in your home country, you must coordinate with your treating doctor in the medical tourism destination before you leave. Usually, international doctors have widespread networks within several regions around the world. They should be able to assist you in either finding a physician or a healthcare facility close by where you can access care.
Digitalizing medical documents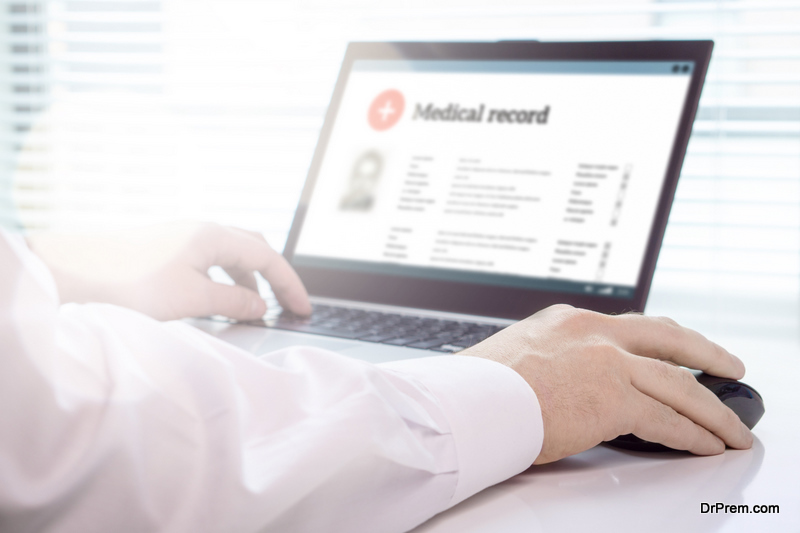 Digitalizing medical documents is a great way to preserve and carry all the medical documents in a secure and convenient manner. By digitizing medical information, patients can be in charge of their own medical records and can easily carry them in a portable format, worldwide. Digitizing medical records and taking ownership of them is pertinent as more and more people travel globally nowadays. Your medical tourism facilitator or the destination facility will suggest you the proper way of digitizing medical records.
As portable and dependable storage devices such as USB drives are widely accepted all over, you can easily produce or refer to the relevant information anytime you require. Portable electronic medical records not only help in augmenting the quality of healthcare, but are also instrumental in reducing the cost. With digitized medical documents, patients can easily update their treating doctor and their local doctor regarding their progress during the post-operative recovery phase.
Make sure all preparations are made for when you return home
When you return back from your medical journey, it is likely that you might still be in a lot of pain or recovering from your treatment. This is why it is necessary to stock your house with all the requirements you would need once you return. This includes the food that you would be able to eat post-surgery, medications you would need to take and any medical or non-medical supplies—e.g. a wheelchair or cane— you may require.
Your friends and family back home should be able to help you with all these necessary preparations. Hence, it is necessary to inform them of your requirements so they ensure all the preparations are ready for your return.
Tips to follow while still at post-operative care at destination
Recovery once treatment is completed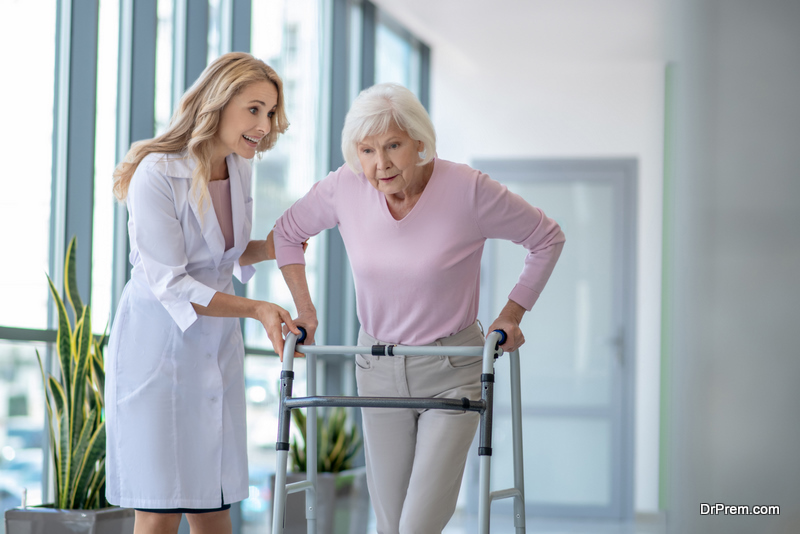 Once the treatment has been completed successfully, you are still under the supervision of the medical staff at the facility. This means they will take care of whatever post-operative needs you might have. It is at this point that you should express yourself completely to the physician or nurse in charge.
Tell them wherever you feel pain or discomfort. If you lack a companion, they should also assist you in communicating with your family back home to discuss how the surgery went. Utilize all the services you would require at this point as this will be the only time post-operatively that you will have access to proper medical care.
Recovery after being discharged
Once you have been discharged from the hospital, you and your companion are pretty much on your own. You will still have post-operative consultations where the physician will take a look at how you are healing from the procedures, but besides that you need to take care of yourself. This is why it is essential that you have accommodation close to a treating facility in case any complications arise, another vital step in medical tourism planning.
You should keep an eye out for any irregularities on your body or internally after the surgery. Only you can be the best judge if any discomfort or complications arise. Ensure that the hotel you are staying at has necessary arrangements in order to help you recuperate easily—from appropriate bedding to possible emergency care.
Another aspect you should focus on is the amount of pain you are experiencing. Post-surgical care has a lot to do with alleviating the pain from the procedure your body is trying to heal from.
If the pain is severe, ensure that you have a prescription from your doctor so you can acquire some stronger doses of pain killers which are usually not available over the counter. If the pain is mild, then your companion or the hotel should be able to arrange for paracetamol (which might differ from region to region).
General Post-Operative care tips
Every surgery will have different post-operative care requirements, which only your physician or healthcare provider can advice you on. However, here are some general post-operative care tips:
Make sure you are constantly hydrated. Drink plenty of liquids.
Refrain from drinking, smoking or caffeinated beverages.
Make sure the wound is always treated and taken care of.
Your diet should be according to the advice given by your physician—usually a bland, low fat and low sodium diet.
Try and move around as much as possible. Walk around your room or hotel if you are able too.
Planning for continuity of care when at the destination
Collect post-operative care instructions
Remember that while you are abroad, it is essential that you receive all the necessary information and instructions of what you would need once you get back home. This is very important to ensure your continuity of care once you return.
So while you are still having consultations with your treating physician, write down all the important advice he is giving—this includes the necessary post-operative instructions, the medication you will require, anything you should avoid and when you can begin getting back into a normal routine.
At this point, it is necessary to ask as many questions as possible so you are fully aware of the course of care you will engage in once you return home. If you are still drowsy and not mentally ready to understand any of these instructions, then make sure your companion is listening and taking notes. If you do not have a companion coming along with you, your physician needs to ensure that everything he is recommending is written down in a clear and understandable language for your use.
Confirm availability of medication prescribed by the physician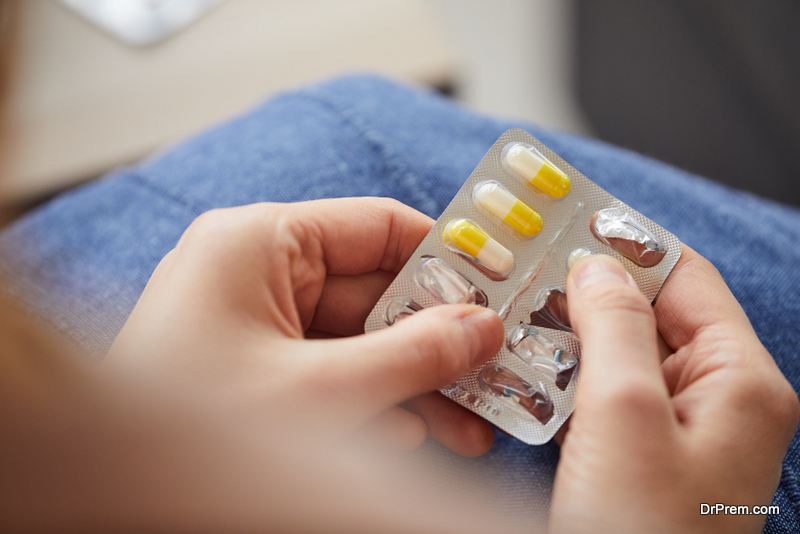 Medications are clearly an important aspect of your recovery post-treatment. However, you must be aware that even though certain medications are prevalent in a particular region, it might be considered contraband somewhere else. It is necessary to ask your physician or a pharmacist whether the medication you are prescribed to take is legal to carry back home.
If it is legal, then you might want to stock up on the medication as it might be cheaper to purchase than in your home country. Also, carry the prescription provided by your physician so you can obtain the medication once you are back home. On the other hand, if it is not legal, you might want to arrange a note from your doctor claiming the importance of the specific medication for your particular case.
Gather medical documents, legal papers and bills
Along with gathering the necessary post-operative instructions and information about your medications, it is essential that you bring back all the documents from your trip. These include medical documents—such as your medical reports, notes from your physicians, advice and recommendations, lab test results and imaging reports.
They also include the non-medical documents such as the bill at the end of the stay (for insurance or tax-deductible purposes), the informed consent and other legal documentation you might want to hold on to in the case of legal recourse.
All these critical documents should be in your hand and packed in your suitcase before you travel home. In order to avoid the hassles of shipping documents from one country to another, ask your nurse or healthcare provider to arrange them for you prior to your return.
Gathering travelling certificates if required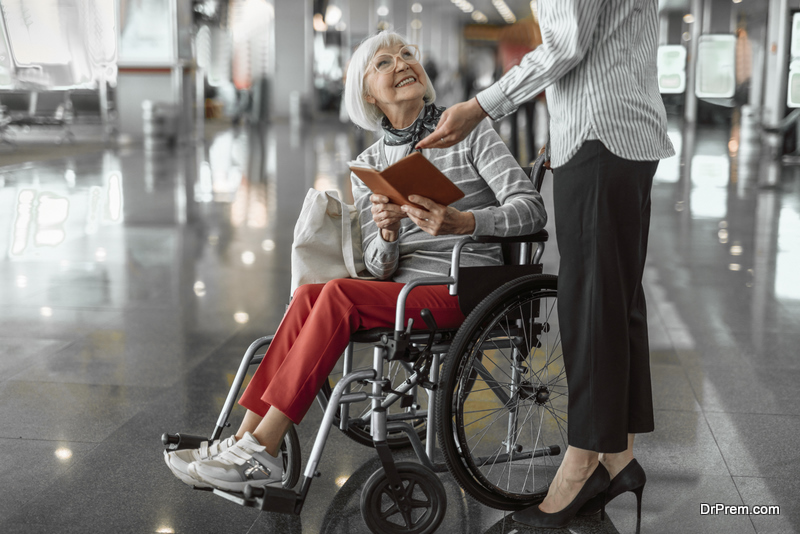 If you are travelling as a patient, sometimes airlines require certain documentation to prove your medical condition so they can make certain preparations for you. Sometimes, a patient may require a wheelchair or perhaps emergency services (in case of a complicated condition); with a travelling certificate, an airline will be able to ensure all the necessary provisions.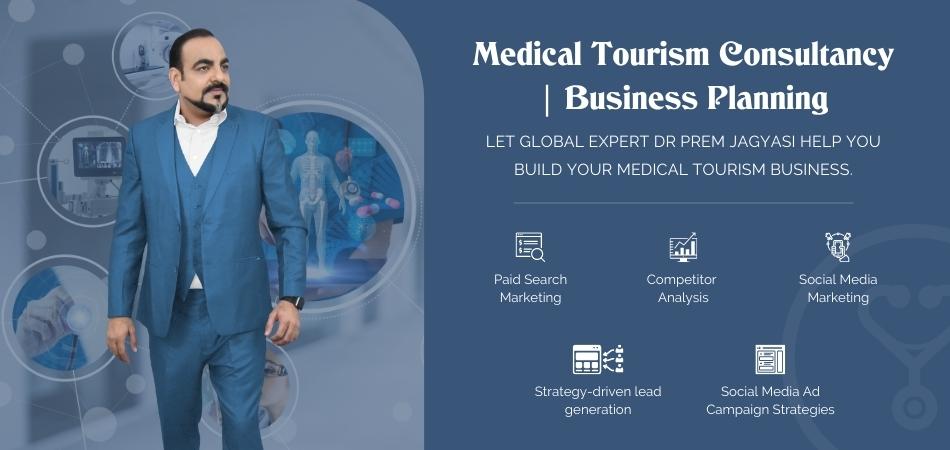 Tips for continuity of care on the flight back home
While you are on your way back home, you need to be extremely cautious about taking a long flight post-surgery, as it might augment the risk of complications. Many patients have complained about conditions that have arisen due to improper post-operative protocol. It is therefore essential to consult with your doctor before returning home as they will be able to provide the best guidance for your condition. Also, to help aid your recovery it might be advisable that you have a companion with you while travelling.
Tips for continuity of care once back home:
Be in touch with the treating doctor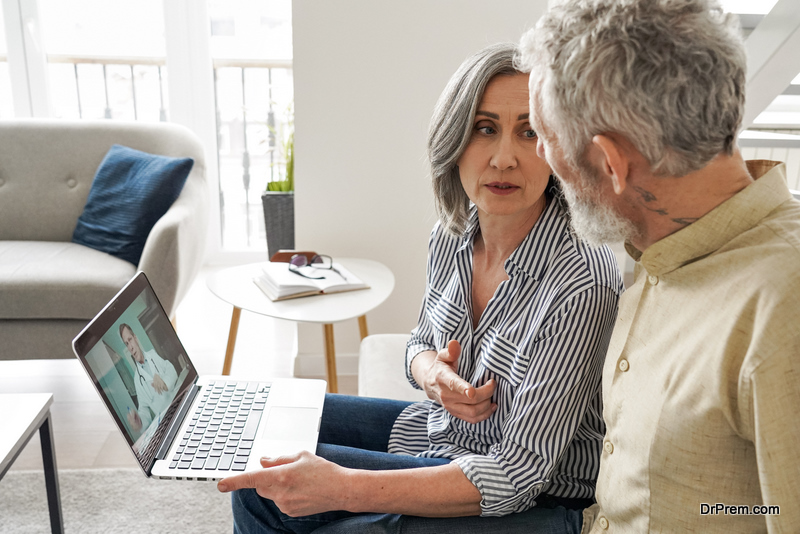 Remaining in constant touch with the treating doctor is a vital component in ensuring quick and easy recovery after the surgery. You need to consult your doctor about the precautions and any symptoms or complications that you need to be wary about. Do discuss with him/her details of your condition and if you are experiencing any pain or discomfort. In order to stay better connected, utilize the telemedicine services which can be found in our section on 'Use of technology in medical tourism'.
Connect back with local doctor
Once you are back home and are able to move around, make a visit to your local doctor and fill him/her in on all the details of the procedure you went through. Also discuss all the notes provided by the treating physician so your local doctor can thoroughly understand your condition from a medical perspective.
At this point it is necessary to show them your imaging reports and lab tests so they can determine the progress made. Also share the medications you previously took and those that are prescribed for you.
If possible, provide your local doctor with the contacts of your treating doctor so they can communicate on the best course of treatment now that you are back home recovering from the procedure. A physician at home that is able to understand your post-operative needs is the key to ensuring successful continuity of care.
What to do if complications develop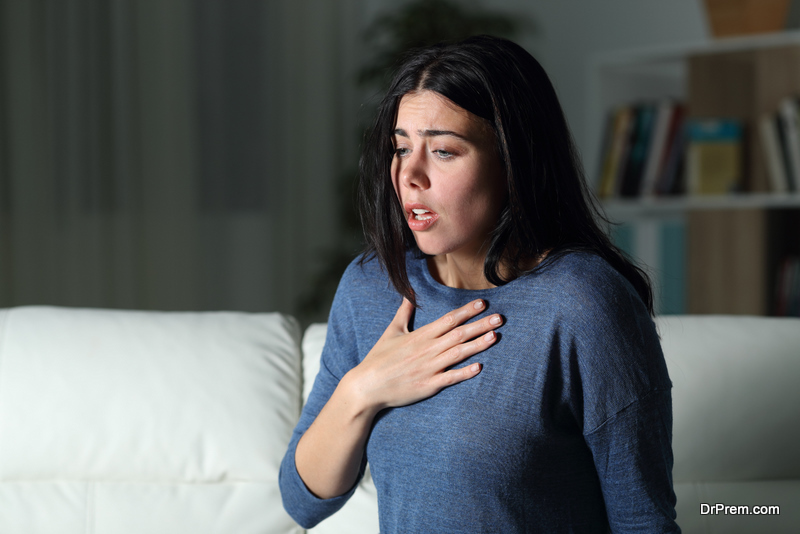 The success rate of medical tourism can be judged by the fact that the majority of medical tourists are particularly satisfied with their experience and even encourage other people to take advantage of this qualitative and economical alternative.
However, one needs to understand that akin to any medical procedure, medical tourism also involves a certain element of risk. Therefore, it is extremely important for a potential medical tourist to contemplate the probability of complications.
It is protocol that your treating doctor or overseas medical team would have informed you about all the possible risks involved in surgery, and must have explained the symptoms to look out for that will help you in identifying potential complications. Although developing complications do not imply a life threatening condition, it is still important for you to be wary of them so that you can then receive the necessary medical attention.
Some of the common complications that are likely to occur are infection, abnormal and continuous bleeding around a cut, high fever, migraines/headaches or shortness of breath.
If you experience and of these or other symptoms, then it is advisable that you consult your local doctor immediately, and follow their advice. Once you have recuperated from any of the complications, get in touch with the treating doctor to try and understand what happened.
How relatives and friends can help achieve a smoother recovery
It is crucial for patients to keep reminding themselves, repeatedly, that their sole concern is recuperating from the treatment. This is more important for patients who have undergone surgery or other major medical procedures, which requires ample time to rest and relax so that their bodies can heal. During this period, you should not exert or stress yourself and you must try to relax. Patients should follow a healthy diet and avoid major physical activity, as recommended by the treating doctor.
Your family, friends, relatives and even co-workers can prove to be of great help during your recovery phase. Seek their help without having feelings of guilt or hesitation. After all, they are your near and dear ones and will be more than willing to help you out with your recovery in this crucial phase. They are the key to your smooth recovery back home, so don't feel shy or embarrassed to ask them for any help.  If the situation were reversed, you would probably do the same for them too, wouldn't you?
Understanding the problems with pre-and post-operative care in Medical Tourism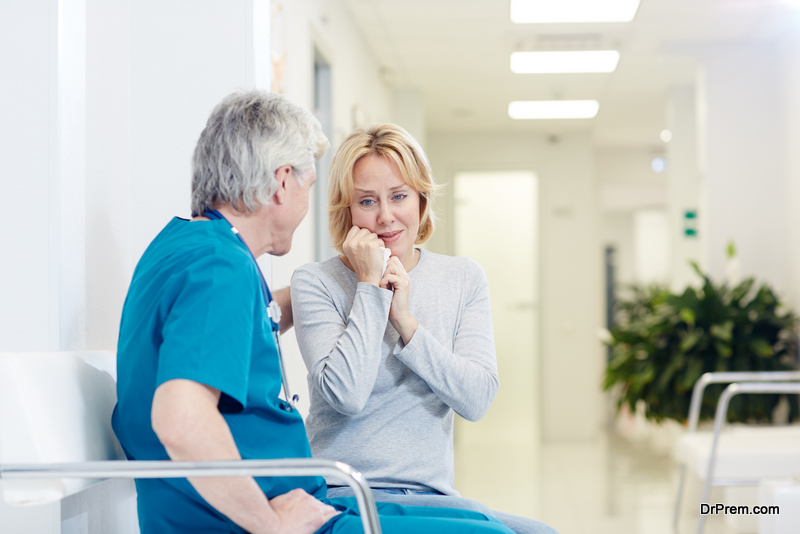 When a person is in a foreign land, he has to face many problems and challenges. These problems and challenges include social issues, ethical issues, unethical issues, cultural challenges, language barriers and much more. This could make the medical journey more difficult and critical for a tourist, especially for a medical tourist.
An additional challenge that a medical traveler faces while seeking healthcare overseas is availing good and appropriate pre and postoperative care. This becomes even more difficult if the patient has travelled long distance to benefit the medical care. It is essential for them to seek proper pre and postoperative diagnosis as they are not just necessary but can also saves them from unnecessary expanses. You will receive many advice and suggestions from medical tourism advisors and facilitators, but at the same time you should be mentally agile to foresee few things.
For an instance, if a patient is travelling out of the country for surgery and his blood sugar and blood pressure level is high, a doctor might ask patient to wait or can refuse to perform surgery until the sugar level drops and the blood pressure stables.
It might take a substantial time for the sugar level to drop, sometimes days or even months. It will automatically increase his stay in that country and lead to maximize his expenses. Has this been included while budgeting medical tourism? That is why, timely pre and postoperative care is important for medical tourist in order to make the trip as smooth as possible.
Postoperative care is one of the leading concerns for the medical tourists. Availing the accurate and timely postoperative care on your chosen destination for a long time might be too expensive at times. You can have complications like blood clots or pulmonary embolism during a long journey back to your country. Finding the postoperative care on time is challenging in such situations.
However, you can deal with this problem to some extent by keeping in mind the following things:
It is beneficial to check in advance whether the postoperative care for the treatment or surgery you seek abroad is available in your country or not and how much will it actually cost.
Selecting medical tourism will not serve you any purpose as the benefits gained.  Traveling overseas every time you have postoperative complications makes no sense or even if it is too costly back at home. 
Dealing with post-operative care, infections, and legal issues
Another big challenge that medical tourists face at a foreign location is the fact that they are usually exposed to various infections and diseases prevalent in the destination country. The native people usually have natural inborn immunity to these diseases. They are not at high risk of these diseases; however, these diseases might gravely affect new visitors. Knowing and keeping themselves safe from these infections and allergies is a big challenge before and particularly after the treatment or surgery. This is because of the reason that the immune system of a patient after a procedure may not be as sound to protect the body from an infection.
Legal Issues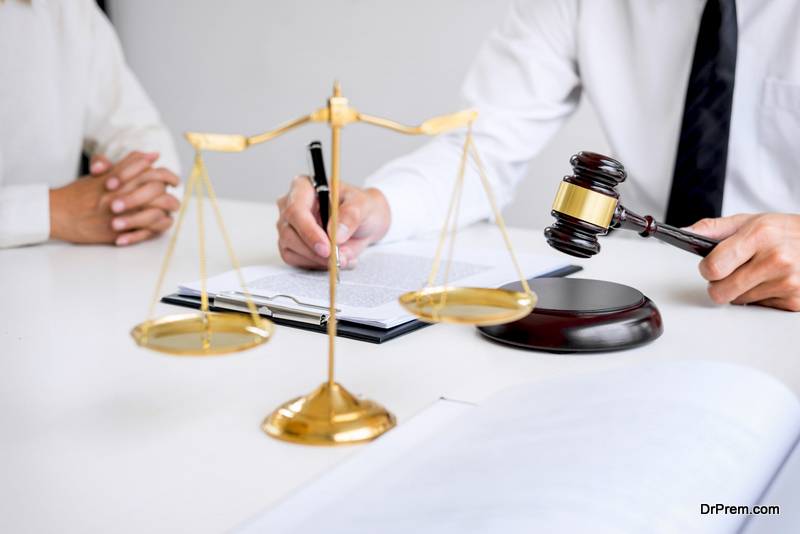 Legal issues are of greatest concern to patients while they seek healthcare at a medical tourist destination in a foreign country. In case anything goes wrong during a surgery, or for that matter, during a treatment, it puts the patients in a difficult situation.
The intra country laws and legal procedures pose a big challenge too and hinder medical tourists from getting meaningful legal support. Most of the time, lack of recourse makes medical tourists apprehensive about seeking healthcare abroad.
Further, medical tourists from developed countries find considerable differences when it comes to legal rights in the destination country and what they are accustomed to in their home country. Coping with such a situation can be difficult, particularly when they have valid reasons to sue a doctor or medical facility but they cannot.
If there are some technical problems, some medical facilities are unavailable for a particular time, doctors are unavailable and many other reasons might cost heavily to medical tourists. They have to wait and that will increase their stay in a foreign land and thereby their expenses. If the medical facility does not compensate for the same and doctor(s) refuse to correct any surgical errors initially or delays correcting them intentionally, getting legal aid in a foreign country, and getting any error corrected on time becomes difficult for the patients.
The situation becomes even more gruesome for a patient who has undergone some major surgery. In such a situation, seeking legal aid is really challenging. The course of retribution is of prime concern.
All you need to know about post-operative procedures before returning home
Continuity of care refers to the stability of the health services after the patient has returned home. The patient has to immediate get in touch with his/her local doctor while seeking very important information from the abroad treating physician to ensure suitable convalescence from the surgery. Continuity of care after and before returning to home is important for a medical tourist.
To ensure the successful medical treatment, it is essential to prepare an effective and systematic continuity of care program before travelling back.
It is essential, as a medical tourist, to ensure that you will be able to stay in touch to healthcare services after your return. Most of the family doctors play an important role in this context, so it is important to discuss your details and intricacies with your family doctor and make him aware of your requirements upon return. It is important to contact your treating doctor immediately and ask him for recommendations.
Make sure that you have received all necessary information and instructions of what you will need after you reach home. This will help you to arrange to proper continuity of care procedures after return. It is important to make notes and write down all the suggestions that your treating doctor is giving. This include the necessary post-operative instructions, medication details, precautions that you need to take and when will be the right time for you to get back to your normal routine.
The most important aspect of post-operative recovery is the medication that your treating doctor has prescribed to you. For quick recovery, you have to ensure that you take the prescribed medicines at the scheduled time. You will be easily able to buy your prescribed medicine in your destination country, but you also have to make sure that the same medicines are also available in your own country.
It is important to ensure that all the documents you have received during your treatment. These documents include your medical reports, notes and recommendations of your treating physician and lab test results. In addition to this, non-medical documents like bills will be required for the claim processing and tax deduction.
Tips for post-operative planning while on a medical journey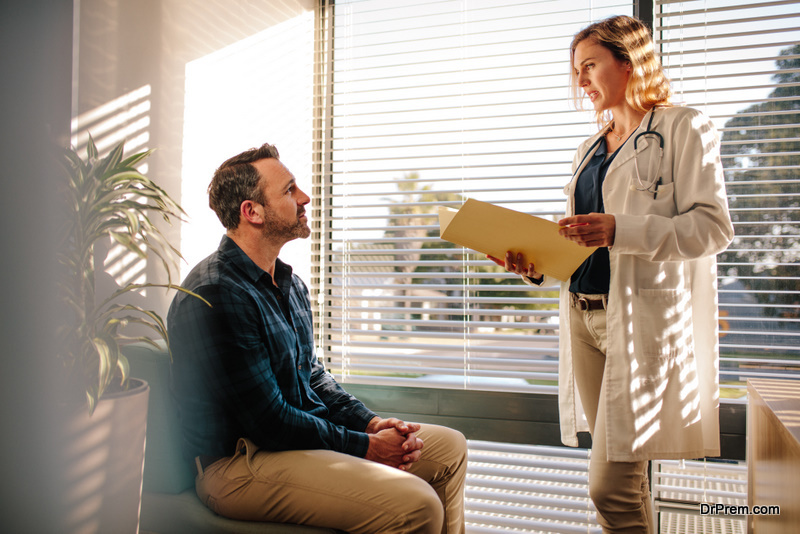 Once you have gone through the treatment, the treatment does not end even after you return from the healthcare center. A patent needs postoperative care in order to recover faster. These requirements refer to the needs of the patient immediately after the treatment has been completed. Usually these procedures, performed in the hospital, continue until the patient has been discharged.
You should remember following tips related to postoperative planning when in a foreign land.
It is very important for medical tourists, to ensure that they will be able to gain access to healthcare services after their return. It is essential to discuss all the related things with your family and local doctor.
It is better to hire a companion with you, who have all the important knowledge about you and your medical conditions. He can help you while you are recovering, making arrangements as per your needs and requirements.
By using digitalizing medical documents, you can access the information in any country, and ensure that you do not have to carry a file of documents and diagnostic reports whenever you visit to contact a healthcare provider.
After returning home from your medical journey, you must make sure that everything you need should be readily available at your hometown. While you might not have completely recovered from your wounds after you have reached home, you will not always be in a position to arrange things that you require.
You have to keep an eye on the healing procedure, while ensuring that you take the required prescription medications at the right time.
Tips for continuity of care while you are traveling back home
Make sure you get good airport drop facility that will take care of everything starting from luggage and boarding on time.
Take all necessary precautions to avoid any trouble or discomfort in the flight. Get suggestions from your treating doctor beforehand.
Don't hesitate to connect with your treating doctor whenever you feel any discomfort. Telemedicine can be of great help in such cases.
Your GP or local physician should know about the details of your medical tourism venture. Share all your treatment documents with them.
Don't panic if you develop any complication. Inform your treating doctor and get the necessary suggestion. You can keep your GP informed too.
Patients with post-surgery complications get better treatment in the hospital that performed original surgery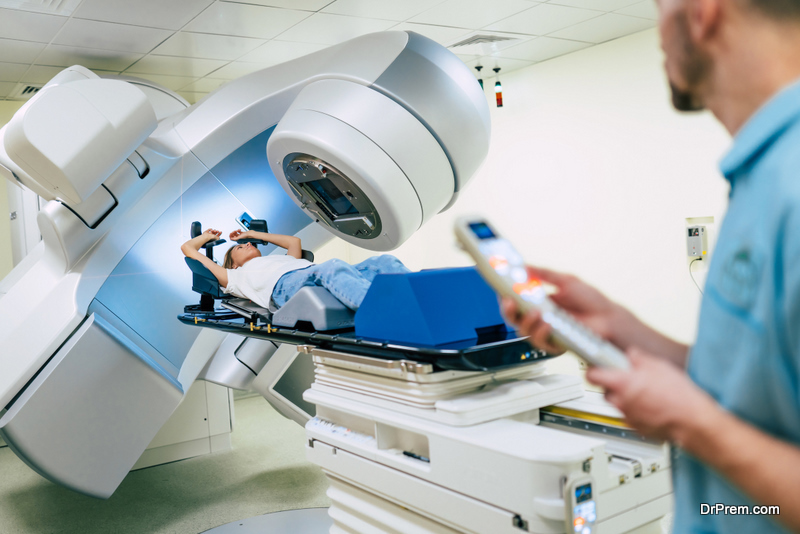 Medical tourism market is burgeoning with all its lucrative claims, but according to a new study published in The Lancet, things have started to look different. A study based on the post-surgery care, which examined whether people get better post-surgery treatment in the same hospital where they got their treatment from or in some other hospital.
It was found that people readmitted for further treatment following some complications after a major surgery to the same hospital received much better treatment than the ones who were admitted to a different hospital.
This finding does not seem to be good for the burgeoning medical tourism market, as it might complicate the appeal of medical tourism. Medical tourism is all about people travelling to far off places to get surgeries because of the superior and affordable treatment options. However, this study evokes a serious thought that might affect medical tourism a lot. Post-surgery complications happen and if you are in same town, you can always go to the same hospital you got your surgery in, and this is what the recent study supports.
Method of study
The authors analyzed medical records of Medicare beneficiaries in the USA, of the patients who needed hospital readmission owing to some post-surgery complications within 30 days of undergoing one of the twelve major surgeries from 2001 to 2011. The sole purpose of the study was to find out whether patients get better care and further treatment after major surgeries in the same hospital or in a different hospital from the one where the original surgery had taken place.
Study Findings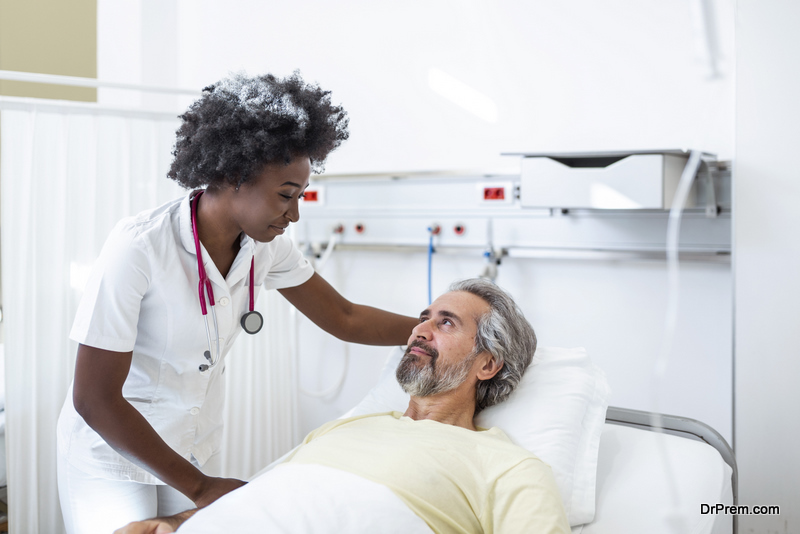 Out of the 9,440,503 patients, all who were readmitted to the same hospital they underwent their original surgery in had a significant reduction in the 90-day mortality, as compared to the ones who had to be readmitted to a different hospital. The study also revealed that there are much better chances a patient gets ideal post-surgery complication treatment if the same doctor who performed the original surgery treats a patient.
Ever since medical tourism has picked up, patients travel long distances to seek high-quality medical treatments. Financial incentives are another factor that makes patients travel to far-off places and get medical treatments that they do not find satisfying in their own nation. As of now, this is how the medical tourism market was all about but this recent finding might bring a change in the entire scenario.
The vulgar pitfalls that may haunt a medical tourist
If you seek any medical treatment in your home country or abroad, the possibility of problems and risks remains. Therefore, possibility of risk isn't new or surprising to someone looking for treatment. Seeking treatment in a different country is another deal altogether. While these problems usually don't arise in most destinations, it helps to know the possible risks.
More post-operative care than anticipated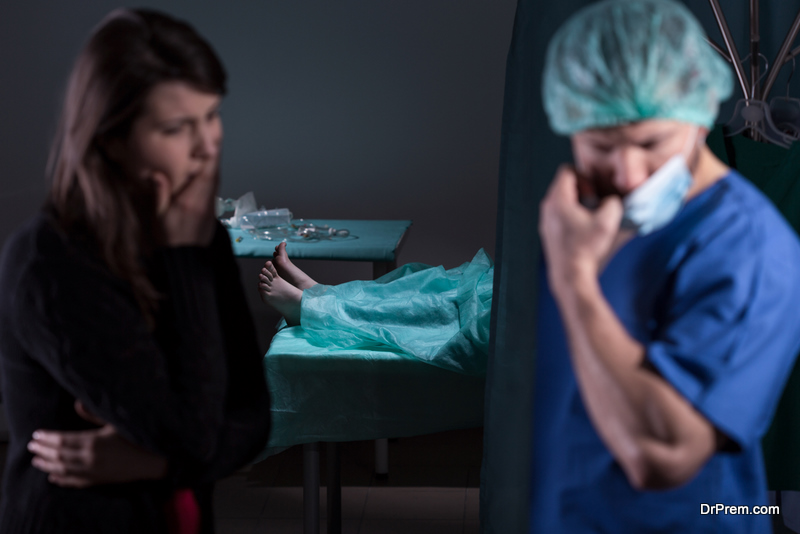 Irrespective of your reason for medical travel, there always remains a firm need for more postoperative care at medical tourism destinations. The incidents of patients not reacting well to the anesthetics dose, or something unexpected happening during a surgery are some of the risks that one might experience. However, this is something that could happen anywhere. The only thing is that it adds more to the woes if it happens in a country that is very new to the medical tourists.
Doctor(s) refusing to correct surgical errors
Patients might have to face troubles and/or end up paying more, if doctors at any foreign destination refuse to correct any error in treatment or in a surgery for different reasons. The doctors might refuse to correct any surgical error for the simple reason that it asks them to put in more effort and devote extra time that they otherwise could utilize to earn more.
Correcting any error in treatment or in surgery is the moral responsibility of doctors and the medical facility that entertains medical tourists. In any such case, getting surgical or other treatment errors fixed with no extra cost involved should be the (legal and moral) right of the patients.
Corrective surgery and postoperative care may be unavailable or more expensive in home country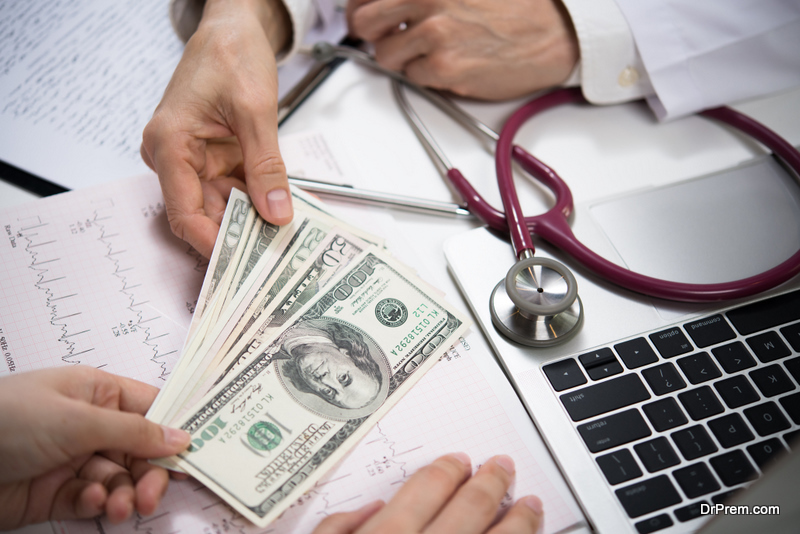 Once you complete the medical procedure overseas and return home after the postoperative period is over, finding adequate and right care in home country may not be easy or economical. This situation will leave the medical tourist with no other option than to travel again to the same country where the treatment was done, an option that is very cumbersome. You can check these factors with an experienced medical tourism consultant, facilitator, or an expert.
Lack of legal recourse
Legal framework of a country differs (sometimes considerably) from another and so does the process of addressing the grievances of patients, if any. It might happen that a patient finds the legal system of a country inept or inapt to serve his/her interests.Seeking legal remedies against any medical mishap happening in a foreign country might not be just expensive but cumbersome too. It will come out to be an additional burden on the patient.
Cultural and linguistic barriers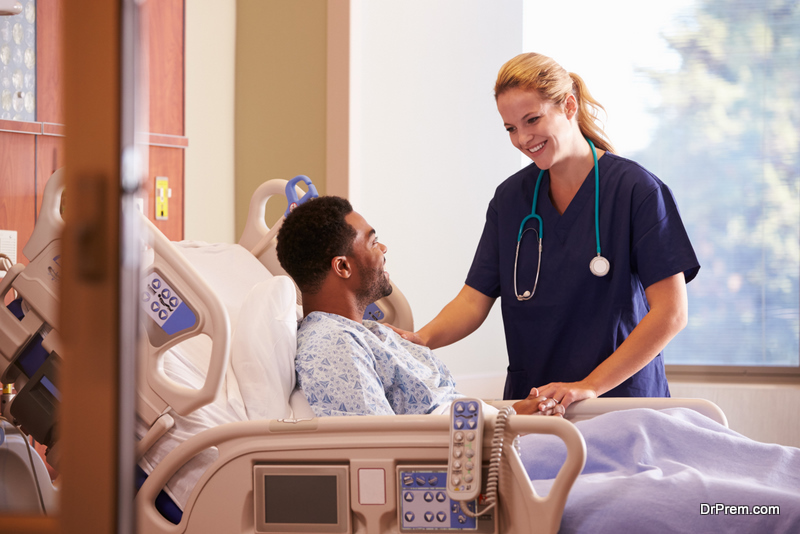 Usually, a medical tourist hails from a different cultural background to that of the destination country. This thing is more prevalent for medical tourists traveling from Middle East countries to the USA or Asian countries that are coming up as cheap medical tourist destinations. The language and cultural barriers prove to be quite a daunting barrier for the patients. Medical tourism destination guides are replete with all related information.
Medical tourism destinations are trying their best to relieve this trauma. As many medical tourism experts opine, understanding culture is not a one-way process. The need to understand the culture of the patients and their beliefs and behavior is important for the medical tourism destinations.In order to mitigate the borders in Medical Tourism, it is the responsibility of the provider to make cultural documents related to their destination available to the patients.
Contacting tropical diseases or post-operative infections
Prime medical tourist destinations (or countries) are located on some exotic locations all over the world for the simple reason to combine travel with healthcare in a better way. However, there is also another side to this thing as well. These destinations can have tropical or foreign diseases running rampant within that specific area, region or the entire country.
The local populace within that particular region might have natural inborn immunity to such diseases. However, this could make things worse for a foreign tourist and therefore, they become more prone to contacting such infections.
Once the surgery or a treatment is over, the immune system of the patient goes weak during the recovery period. Consequently, the immune system would not be able to withstand infections. Incidences of superbug infections or drug-resistant Hospital Acquired Infections are not uncommon.
Hospital infection control measures matter a lot in such cases.A medical tourist needs to be extra careful against contracting any infection. Though medical tourism facilities take extra care of hygiene, you should know and take precautions.
Possibilities of natural and manmade calamities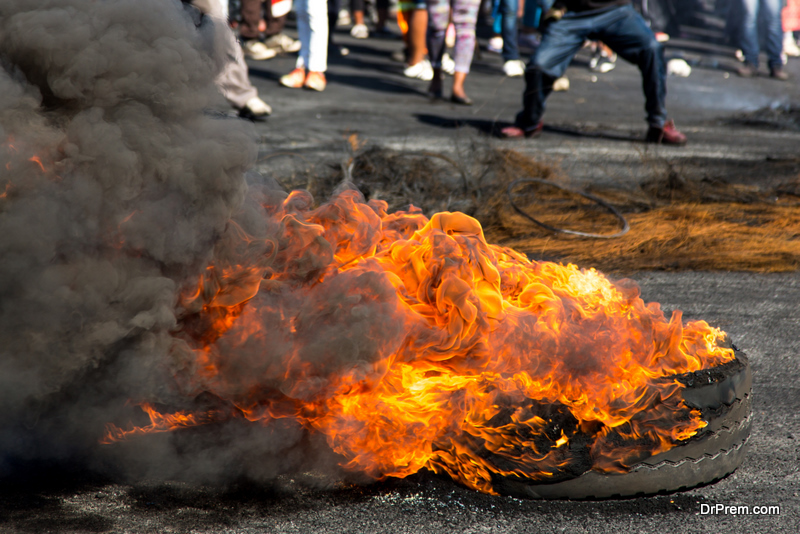 No one can rule out the possibilities of natural disasters or manmade calamities hitting the destination country during travel. Neither one can include it in medical tourism planning. Unforeseen events like natural disasters, can put uncertainties about patients reaching their destination facilities.
Aside from natural disasters, manmade calamities like terrorist attacks, political unrest and other upheavals might leave you stranded in the host country, leaving you with no other choice but to wait and watch until the dust settles. To know about the natural disasters in advance is difficult, but one can avoid traveling to a country for medical purposes where there are signs of some political unrest.
Documentation and Visa
Medical travel comes with its own set of comprehensive documents, and formalities. If the medical stay of a patient increases beyond the intended duration, there is a risk of the visa being expired, and it might be difficult to get a renewal if the patient is in the hospital or otherwise engaged. In such circumstances, an efficient medical tourism facilitator might be very helpful.  While most countries have made an effort to make the medical visa more streamlined, there is always a chance of trouble, and no one really wants to be caught in paperwork.