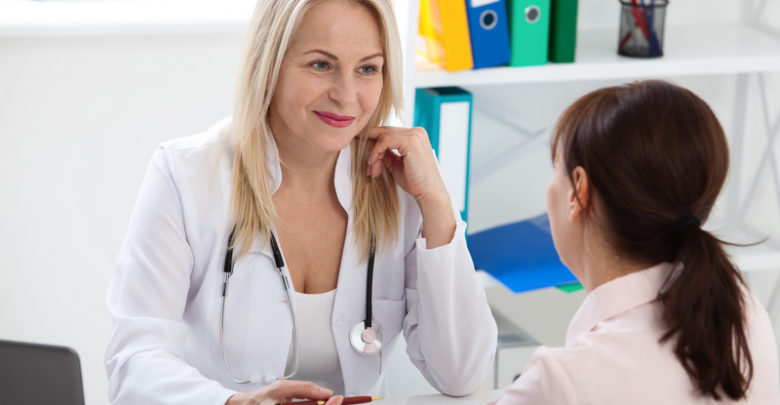 Now that you have scoured around for the ideal medical tourism destination and have picked the right healthcare facility within that region, the next important step is to choose the most suitable physician for your condition. Trying to find a good doctor in your home country is difficult enough, so you can only imagine the various considerations to take into account when searching for doctors overseas.
The physician, specialist or surgeon needs to have the precise experience, expertise and appropriate credentials. These qualifications are essential in a physician to ensure that they can accurately perform any tests, diagnose and ultimately treat your condition in the best possible manner. The physician's post operative services should also be easily accessible in terms of communication and interaction with you.
 The best way to find the right professional is thorough research via various mediums. You can find reviews and testimonials of fellow patients on the internet, ask local physicians (they have a good network in many cities, as they are affiliated to programs and medical organisations), medical insurance companies (they have a database of facilities and the specialists who work with them). There is a huge catalogue of different doctors to sift through.
Experience, knowledge and credentials of a doctor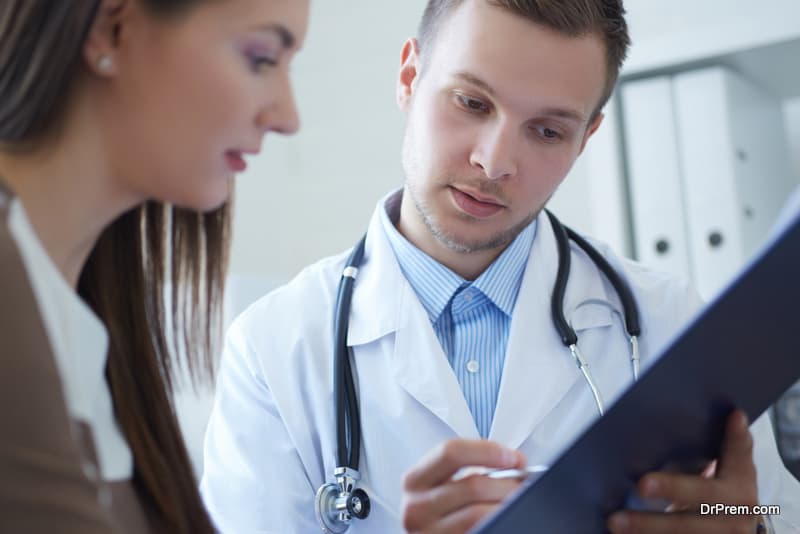 Once you have made the decision to engage in medical tourism, it becomes essential that you meticulously screen the list of potential doctors. The physician's credentials and experience plays a crucial role in your selection. Just like other professions, there are good and bad medical practitioners—it should become your supreme task to begin scrutinizing the past and current endeavours of the doctor you are planning on seeking care from. If they are affiliated with a facility catering to medical tourism, then they should be more than happy to send out a full CV (Curriculum Vitae that contains all the relevant educational and professional information of the physician).
As a medical tourist, you can start by examine the past and the current activities of the doctor you are planning to seek care from. You can find out more about their academic background and ensure that they are affiliated with a facility catering especially to international patients.
The diagnosis and medical reporting in your home country can be very different from the standard of reporting and diagnosis in your chosen medical tourism destination and affiliation to a medical tourism facility ensures that the doctor can understand and seek important information from different report and diagnosis documents.
In addition to this, try to personally contact the physicians and ask them if they have ever treated a medical tourist with similar medical condition. If it is so, ask them about the procedure, outcome, treating period and complications. You can also try to get in touch with the patient, by seeking contact information from the doctor. If possible, you can get in touch with a past patient in order to know more about the treatment that was offered to that patient and how effective the treatment really was.
Once you have set up your mind to travel overseas to avail for healthcare, it becomes essential for you to crosscheck the claims of the doctor with the actual patient testimonials. This would help you to be in a better position to make an informed decision.
Understanding a physician's CV (curriculum vitae)
Utilize this CV to understand the various aspects pertaining to his/her medical background. Firstly, understand the education the physician has undertaken—some universities in the UK only require a few years of tertiary education for a student to be labelled as a doctor, while the US enforces four years of pre-medical education and four years of medical school. Take a look at where they studied and determine whether it was an accredited and reputed school. Once their education is established, then it is time to start looking at the doctor's track record following his/her medical graduation.
Apart from the educational qualifications, the patient should also endeavour to gather information regarding the doctor's involvement in medical research or affiliation with medical associations. You need to bear in mind that medicine is an ever evolving science and that a good physician will continuously try and improve his/her practice by linking up with medical associations and interacting with qualified peers. There are regional and international associations for almost every speciality in medicine, so understanding which groups your physician is part of will demonstrate their desire to grow within the field.
Decoding a doctor's abbreviations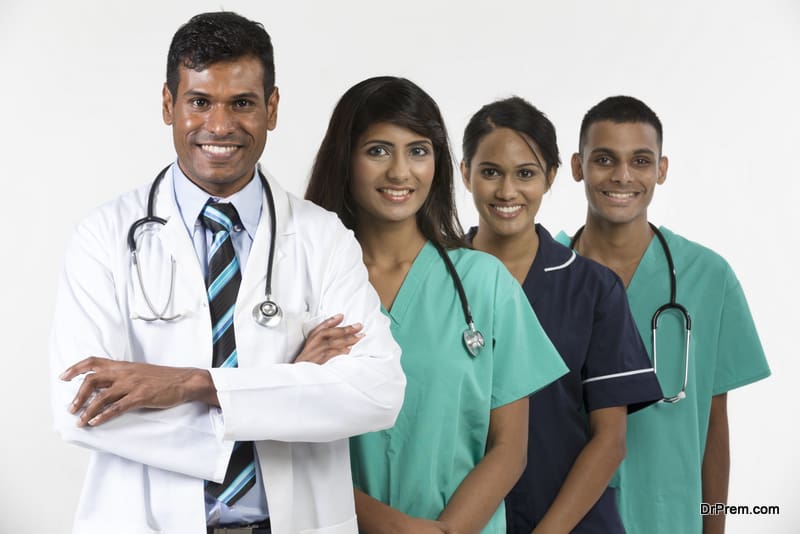 Several doctors have qualifications listed in their abbreviated forms on their resume which might be thoroughly confusing to the average layman. Since there are hundreds of different abbreviations that the physician might use (based on their education, associations and various other factors), it is the responsibility of the patient to research these before communicating with the physician.
Also, the same type of background will vary from country to country. For example, MD stands for Medical Doctor in USA which is the equivalent of M.B.B.S in India. Other abbreviations that are commonly used are MS (master in a specific field), DMD (Doctor of Medical Dentistry), or DDS (Doctor of Dental Surgery). Doctors might also have an abbreviated list of the associations they are part of. For example, the ASPS is a prestigious association entitled 'American Society of Plastic Surgery' and being affiliated with this association is an added bonus in the surgeon's favour.
A PHP stands for Primary Health Physician and GP standards for General Physician. Such a doctor can make general diagnoses for common treatments but is not specialized within a specific field of medicine. However, they are able to prescribe patients with medication or refer patients to a specialist. A specialist has the advanced training to actually treat the patient unlike a normal GP or PHP. They focus on a particular area; for example a cardiologist (refers to a heart specialist), allergist, surgeons (they are different for various organs).
Medical tourists should avoid quick-fix doctors that charge less and over promise
Since a lot of healthcare professionals have witnessed the immense popularity of medical tourism and the benefits of treating foreign patients, the number of quick fix treatments by incompetent and medical practitioners has increased. This often happens in the case of low-cost cosmetic surgeries, obesity operations and dental treatments which also promise short term recoveries. Yet, in the long run, these quick-fix treatments may prove dangerous to your health and general well.
For example, many people will neglect oral hygiene for years, and only when it is unbearable they frantically look around for the best and nearest dentist. Dentists who advertise short term solutions, quick relief and package deals should be approached with caution. They may be out to make a quick buck; which means any banner/commercial that reads, 'walk home pain-free in 3 hours with a smile', could be dangerous.
A genuine dentist will never advertise his/her skills. Rather, the qualified dentist will be willing to conduct an initial consultation before putting the patient on the dental chair. A good dentist may wish to take some X-rays and conduct tests before determining the appropriate treatment.
Additionally, it is impossible for any good physician or doctor to claim results without actually diagnosing the problem. A qualified surgeon will be willing to conduct an initial communication or discussion to determine the cause of your discomfort, before putting you under the knife. Only after some X-rays and tests have been performed, will he/she be able to give you an estimate about the time it could take for your problem to be corrected.
It is important for patients, especially medical tourists, to judge the qualifications of a reputed any healthcare professional by looking at his/her past patients, and verify tempting healthcare claims before opting for any one of them., healthcare professionals are banned from making claims in some countries, which cannot be verified. While, in some developing countries, such laws do not exist and healthcare professionals do everything they can.
Being cheap and affordable shouldn't have to mean that you compromise on receiving quality healthcare from your physician.
Medical tourist should only look for licensed, board-certified doctors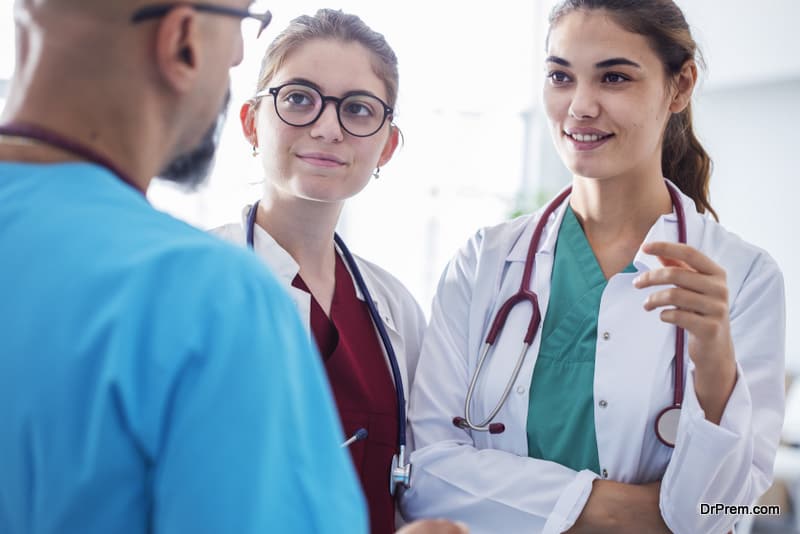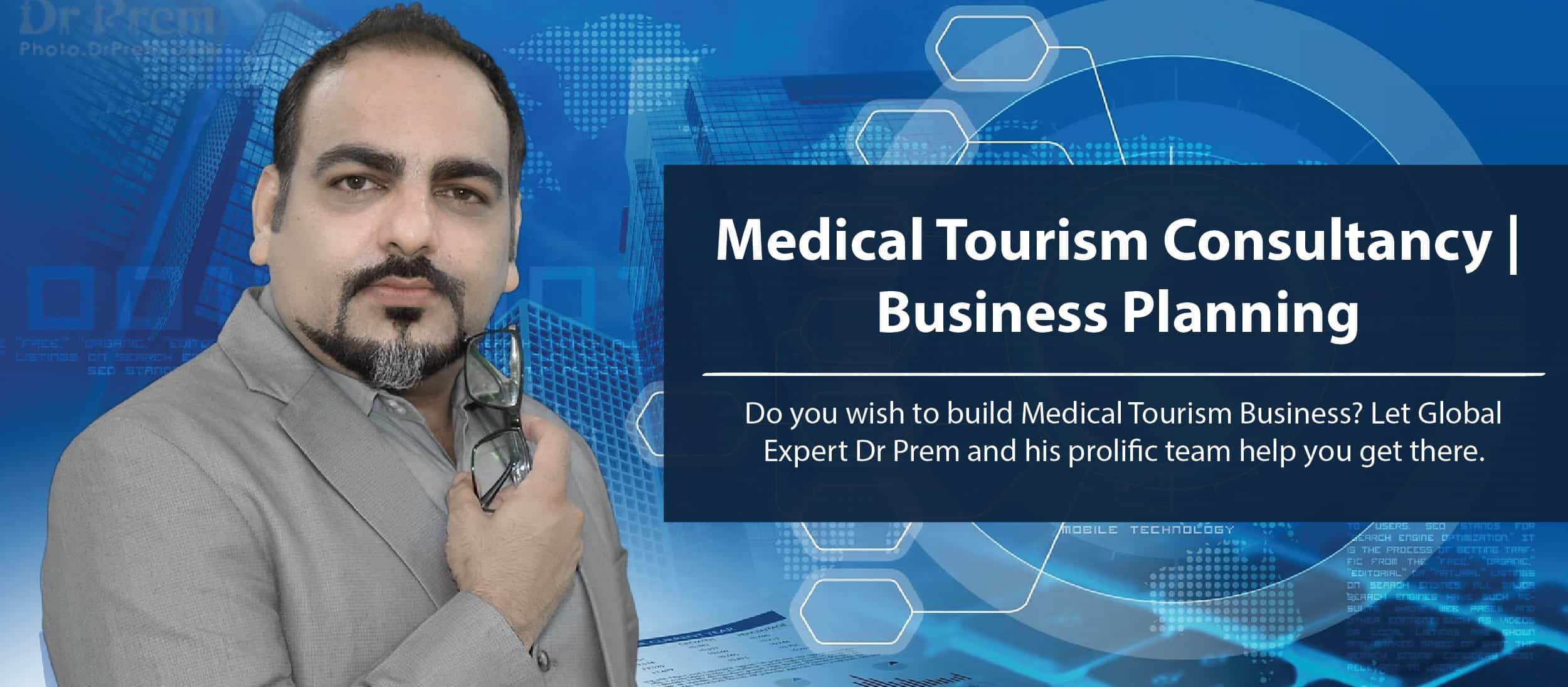 Not every medical professional is equipped to handle foreign patients as the needs of patients from different countries are dissimilar. In countries accustomed to hosting medical tourism, the medical council provides physicians with the necessary license required to practice. A patient should look for this important certificate. A simple search should generate enough results to provide you with information about a physician's credentials.
Many doctors also furnish a board certificate. This is required from the doctor specialising in a specific treatment. The medical field has widened its scope with its continuous research and discoveries. Every field has a (medical) board that allows practitioners to continue under their aegis. But there may be doctors who do not upgrade their board certificates. When a doctor does not keep up with this important component, then he/she is not abreast of the latest progress in the particular field of medicine. This could also mean that the doctor is lagging behind on his/her knowledge about new pharmaceutical drugs, patents and laws of expertise.
Doctors who continue to hone their skills will be a member of affiliated associations that encourage progress and tireless education. They also share their knowledge base through workshops to help patients achieve optimum health and treatments. In fact, this is the motto of every good doctor.
Medical tourists should select physicians that are able to communicate well
Communication between a physician and a patient is a huge factor that impacts a medical tourist's decision when selecting a doctor. While most of us feel relatively comfortable while communicating with members of the hotel staff before we check it, we usually get more submissive in matters relating to medical treatment. It is essential for you to understand that if you are willing to pay a good amount of money for top-notch healthcare, you also have the right to ask as many questions as you want. The physician also has the responsibility to clearly explain the need for various treatments and services that will be introduced during your visit.
Sometimes the skilled professional may not speak the language of the visiting patient which could potentially affect the entire treatment. Hence once the portfolio is checked, the next issue for consideration is interpretation. You should aim to pick a physician who is able to speak in a common language. A translator might be used in a worst case scenario, but remember that misinterpretations are very likely in such cases.
Always keep a check on the responses given by the physician to your queries and look for signs if the physician is unable to explain something. In addition, ask questions pertaining to the routine of the doctor. Ask how many patients the doctor sees each day; if the number of patients is too large, the doctor might not be in a position to give you personalized service and care, which could affect your treatment. Also, check if the doctor has successfully treated other patients with the same ailment. If he/she has, then ask about the outcomes and the side effects.
Physicians should aim to make their patient feel at ease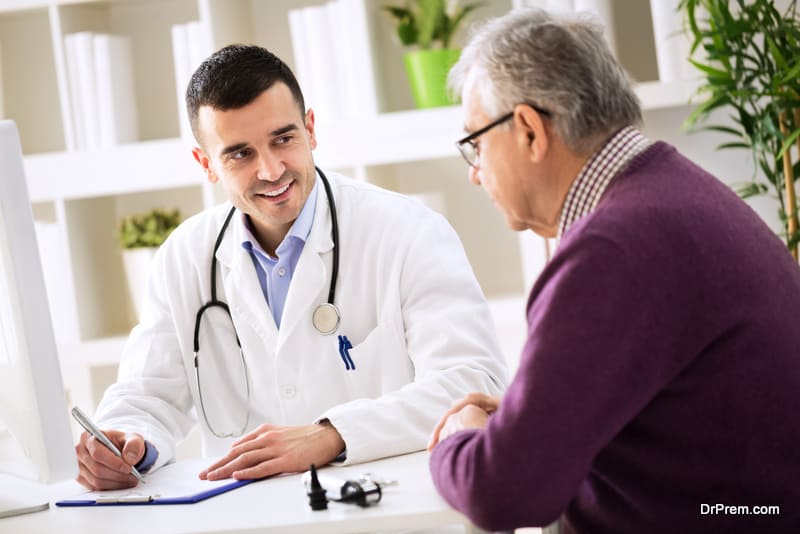 To make the patient feel at ease, a good doctor will attempt to ensure his/her patient's comfort and satisfaction.
The physician should reply to all enquires of the patient, even after the appointment is over. Should you call, the doctor should not refuse to respond to any follow-up enquiry.
The doctor will let you choose the health care facility in case hospitalisation is required.
If it is a male doctor, he will make a female patient feel comfortable in his presence.
Not all doctors have labs or clinical tools at their disposal within their facility. You should be made aware of where these tests will be conducted.
Your doctor should be able to answer all insurance related questions for you and describe where and how the claims will be sent. If the doctor's services or treatment comes under the medical insurance bracket, you need to be informed about whether the doctor will release bills for the same from his/her office or if these will be issued from another facility?
As a prudent patient, it is better not to risk any examination on the very first visit to the practitioner. Carry a list of questions so that time is not wasted. A simple appointment with several healthcare providers and specialists is recommended before arriving at your final decision.
Importance of asking as many questions as possible
Often patients feel nervous and vulnerable when it comes to particular medical services. While you may be comfortable enough questioning the staff at a hotel, you find yourself more submissive in matters related to medical treatment. Since you're paying to avail of top-notch healthcare, it becomes your right as a patient to ask as many questions as you want. Why should you have to pay the fees of an honorary visit by a doctor while in hospital when it has not been mentioned in your itinerary? Why should you also have to pay for services that are unnecessary? Proper interaction is a must with the doctors.
A physician should be able to explain why an additional service has been introduced during the treatment. While seeking the treatment, look for signs if the physician is unable to explain something. If you are not getting the right response it may be time to go back to the research stage and initiate a new search for another skilled doctor. It is quite appropriate to ask the physician how many patients they see in a month. If they are seeing too many, they may not have the time to give you personalised service or care, which could affect the overall treatment as a medical tourist.
As part of the enquiry, it is only right that you should ask about the outcome of the treatment and if there are any side-effects. Also check if they physician has treated any other patients with the same ailment successfully. You may wish to speak to some patients treated by your doctor. A competent doctor will not hesitate to provide such referrals.
As mentioned earlier a well qualified and highly skilled doctor is not likely to come cheap. Nevertheless, ask about the fees and then decide if it fits into your medical budget. It is normal for more experienced doctors to charge a higher fee as they deal with fewer patients. Doctors tend to demand for more professional fees if surgery is involved. As a potential patient, make a comparative chart of the fees you will incur during consultation, surgery and all the way through to post-operative care.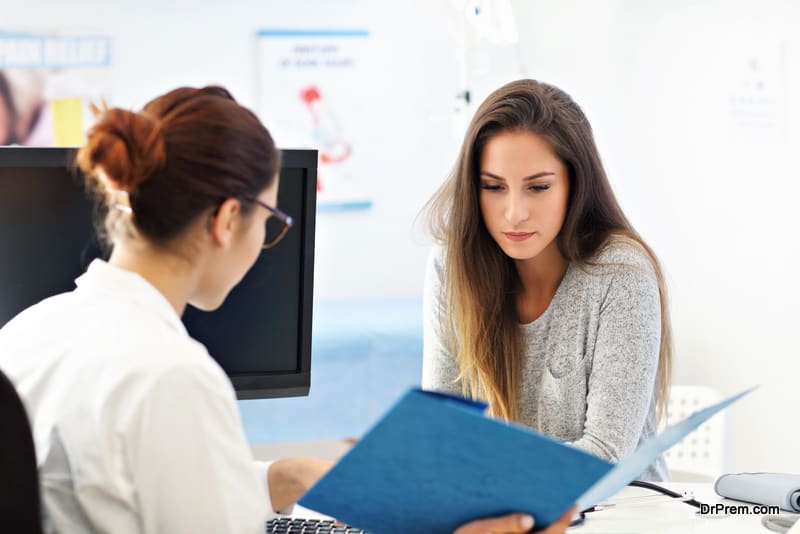 If you have chosen a doctor who is already attending several patients each day, he/she might not be able to give you personalized care and service. Such doctors accept new patients and after doing the initial diagnosis, they often refer patients to their interns for follow-up treatment and appointment. As a prudent medical tourist, it becomes your responsibility to discuss these things with the doctor in advance. Demand that the entire fees of the treatment should be directly paid to the physician so that you don't end up getting treated by an intern.
However, keep in mind that sometimes it becomes necessary for one or more healthcare professionals to coordinate with one another. You may require good team work from all the healthcare professionals involved in your case before you can return to your home country following a successful procedure and healthy recovery.
Along with personalized care and services, a good doctor should also make their patients feel at ease. If you have chosen a good doctor, he/she will reply to all your enquiries even after your treatment is over. If you call your doctor, he/she will not refuse to respond to any follow-up enquiry. If you are a woman and have chosen a male doctor, he will do everything he can to make you feel comfortable in his presence.
Also, keep in mind that not all doctors have clinical labs and tools at their disposal within their facility. In such a case, you should ask the doctor to tell you about the facility where all the necessary tests will be conducted. Research about the testing facility and verify its credentials and credibility. In addition, make sure that the doctor is capable of answering all your insurance related questions. Do check if the doctor's services and your treatment comes under your medical insurance bracket, you should need to be informed about whether the doctor will release bills from his/her office or will they be issued by another facility.
The last thing to keep in mind is that you should not undergo any examination on the very first visit to the practitioner. On the other hand, prepare a list of questions to ask so that your time is not wasted. Most facilities and doctors will provide a teleconferencing option before you leave your home country. This will facilitate your communication with your physician, and allow him to explain your course of treatment, and clear any doubts you might have, and answer your questions.