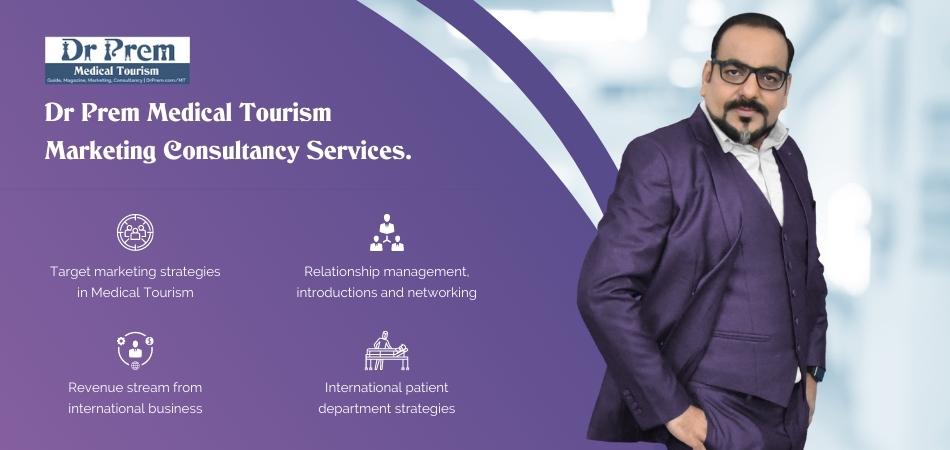 Portugal is beginning to come up in the world of medical tourism and is setting to continue growing to new levels within the next few years. Offering a considerably cheaper price of health services in comparison to other European countries, the region is drawing in travelers from the continent and from other countries close by.
In this guide you will read about:
Guide to Medical Tourism in Portugal – Facts, Trends, News, Services, Research, Business and Updates by Dr Prem
General

Language
Portuguese, Mirandese
Time Zone
WET(UTC0) summer (UTC+1)
Dialing Code
+351
Electricity
230V-50Hz
Major Cities
Lisbon, Porto, Amador, Braga
Currency
Euro
Clothing
Light clothing is recommended, accompanied by some

warmer clothes for days when the weather may fall.

Health Related

Mortality Rate
10.74 deaths/ 1,000 population
Life Expectancy
77.0M /83.1F
Patient: Physician Ratio
290:1
Hospitals JCI accredited
4
Recommended    Vaccinations
Hepatitis A, Typhoid, Hepatitis B, Rabies, Influenza, Yellow

fever, Diphtheria-tetanus, Measles, Varicella

Other Infections
Toscana virus, West Nile virus, Mediterranean spotted fever,

Israeli spotted fever, Tick-borne relapsing fever, HIV
Tourism Related

Population
10,487,289
Reliability of Police Services
34/140
Global Competitiveness
4.40/7
Physician Density
9/140
Tourism Competitiveness
5.0/7
Hospital Beds
55/140
GDP/Capita
$25,411
Quality of Air Transport Infrastructure
35/140
Health and Hygiene
6.1/7
International  Air  Transport  Network
38/140
Safety and Security
5.8/7
Quality of Roads
4/140
Air Transport Infrastructure
4.3/7
Hotel Rooms
21/140
Tourism Infrastructure
6.1/7
Tourism Openness
42/140
Cultural Infrastructure
5.7/7
Attitude  of  Population  Towards Foreign Visitors
7/140
Visa Requirements
40/140
Considering Portugal has a fascinating history, tourists are likely to find classical attractions in this European country. From the medieval castles in the villages of Portugal to the sun kissed beaches, Portugal offers visitors unique attractions. The capital city of Lisbon has wonderful views of the river and cobble-stoned pathways to take you back into time. Douro Valley offers unique attractions for wine lovers. Along with the hustle and bustle of city life, tourists can truly feel the dichotomy of old and new in this region. Along with medical tourism, the country is slowly making a mark in wellness tourism with Algarve showing the way.
Location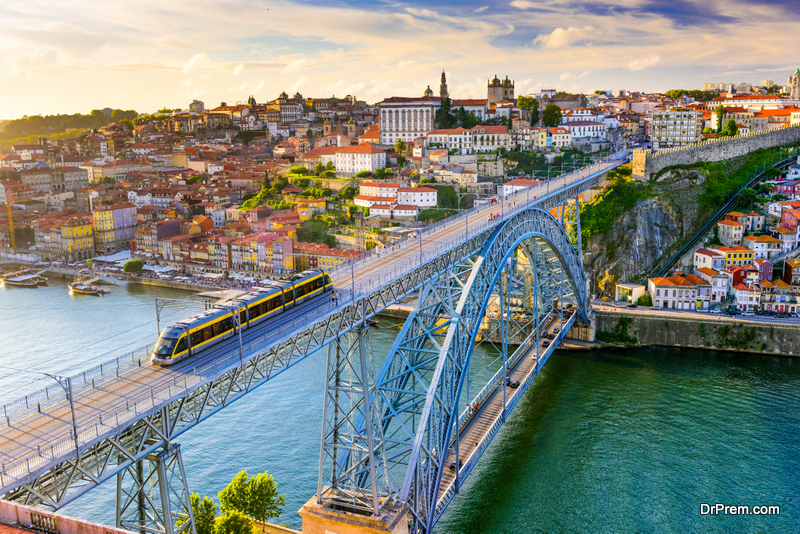 Portugal is located in southwestern Europe on the Iberian Peninsula. Portugal is on the west-most side of Europe, borders Spain to the north and east and lies next to the Atlantic Ocean. The region of Portugal contains a total area of 92,212 sq km with a population of over 11 million inhabitants.
People
Even though Portugal has embraced a more informal way of life, polite terms of address are still in use with people in the country. Educated individuals are addressed as Senhor Doutor (Mr. Dr.) and upper class women are referred to as Dona. It is said that the high level of politeness in Portugal is seen as a reflection of respect. People, overall, are easy going and mild mannered.
Events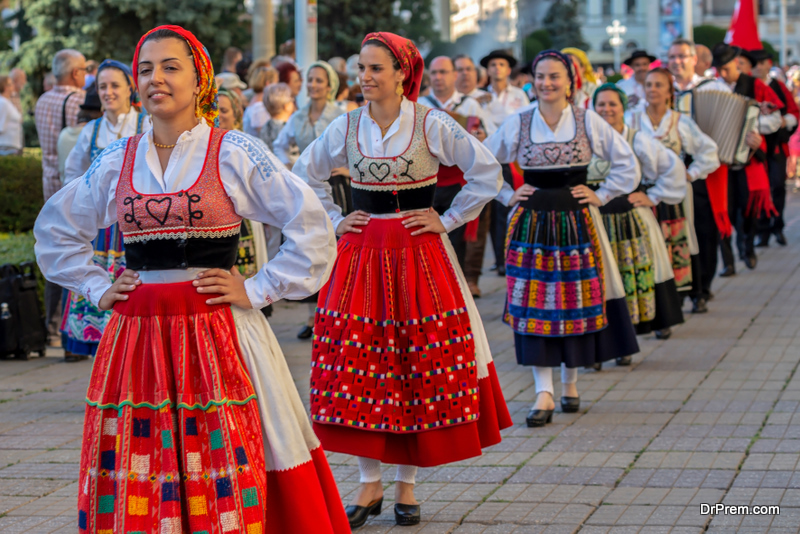 Despite the small size of the region of Portugal, it is filled with festivals and celebrations. The months of February and March are livened up with the onset of the Carnival (that takes place during the last few days before Lent). This festival is all about outrageous costumes, parades and fairs. Besides that, several sporting,cultural and musical events take place during the course of the year that simply makes Portugal as a country of festivities and great culture.
Weather
Portugal has a typical Mediterranean climate and is known to be one of the warmest regions in Europe. The temperatures in the summer are above 30°C. However, during the winter months, the temperatures do fall and a high level of rain and wetness fills up the region.
Healthcare System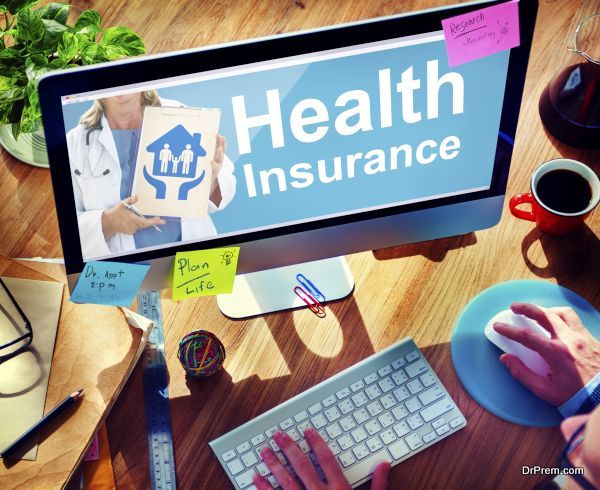 Through extensive reforms in the healthcare system in 2002, Portugal is now able to boast an internationally recognized healthcare system that focuses on efficient and effective healthcare. There are three main arms that make up the healthcare system — the National Health Service (providing nationalized care to its residents), a specialized social health insurance scheme and the voluntary private health insurance.
In order to access the public hospitals, residents must contribute to the social security system on a weekly basis. However, those that are not interested or do not qualify for the public sector can seek healthcare in a private facility that have excellent specialists and utilize the latest advancements in technology and medicine.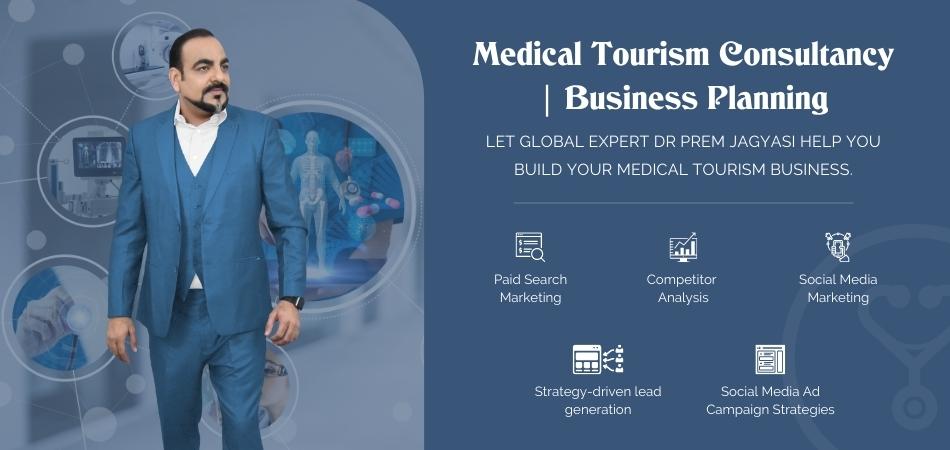 Quality of Healthcare
The healthcare facilities in Portugal operate on a considerably high level of quality. Although the quality of care may vary from region to region, but it does not deteriorate to deter any medical tourist from visiting the country. There have been substantial improvements in the public sector and overall medical facilities in the region that have increased the standard of quality within the region and thereby increasing the number of foreign healthcare seekers.
Even though the quality might not be at the level of other European countries, Portugal is making great strides and efforts by having 10 of their medical facilities accredited by the esteemed Joint Commission International (a renowned international accrediting body). This demonstrates their ability to provide quality medical services on a global standard to individuals visiting the hospitals and clinics.
Medical Tourism in Portugal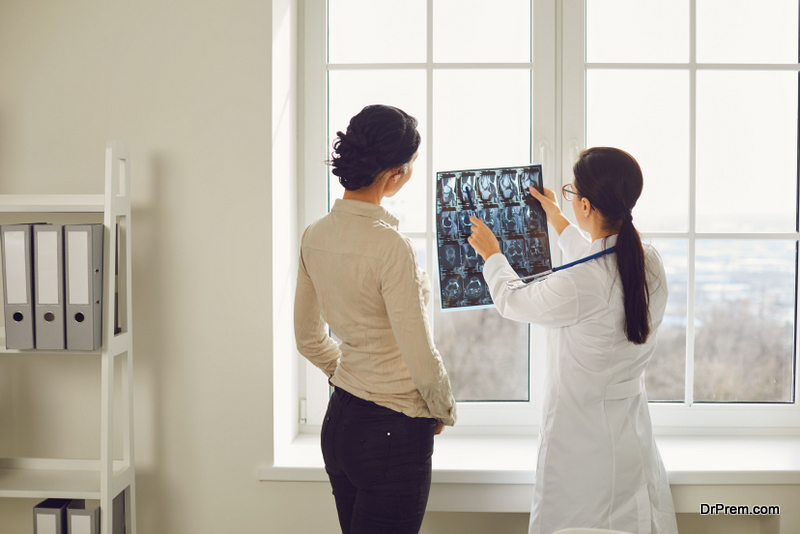 Portugal is gradually making a mark in the medical tourism market. The WHO bestowed Portugal with a rank of 12 out of 191 countries as the world's best healthcare system. This high ranking, which demonstrates the good healthcare facilities coupled with its beautiful scenery, makes it a perfect spot for medical vacation that any tourist would love to visit anytime.
In 2017, the NHS of Portugal was ranked 14th in the Euro Health Consumer Index, which evaluated the performance of healthcare systems of 35 countries. Portugal has a good doctor-patient ratio, above average in Europe – 4 physicians for every 1000 inhabitants. 30% of the Portuguese speak English, 20% speak French and 10% are fluent in Spanish, and those who work in the healthcare sector are fluent in the languages most commonly used to communicate with foreign patients.
Private hospitals in Portuguese understand the importance of accreditation which creates trust in patients. There are 14 JCI accredited hospitals, clinics and standard medical centers currently, and several others have applied for this prestigious accreditation.
In the year 2017, approx 9.5 million tourists visited Portugal, mainly the Lisbon region. With more support by the government and medical tourism marketing strategies by private healthcare facilities, millions of medical tourists also can visit Portugal and add to the country's revenue.
Government support for medical tourism business in Portugal
The Portuguese government has made medical tourism business a priority. A multi-sector task force has been established with health as well as finance ministries and the private sector. Regulations are being worked out for medical tourism, with special focus on reproductive technology, orthopedics, rehabilitation and ophthalmology.
Affordability of healthcare in Portugal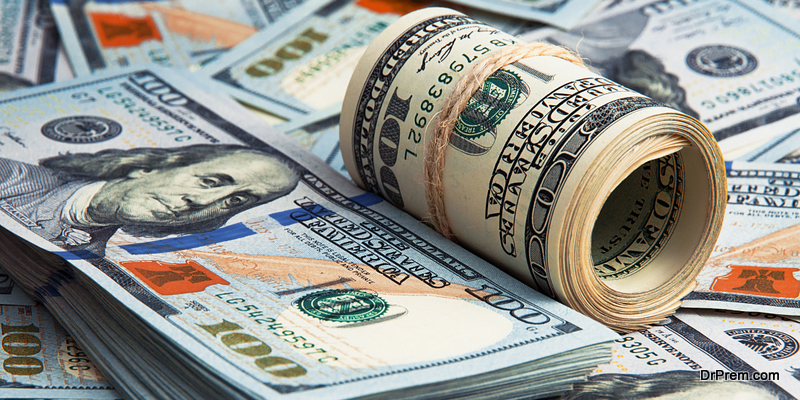 According to Eurostat, the cost of medical treatments in Portugal was much less than Switzerland and western nations. However, the cost is higher than countries such as Hungary, Poland, Bulgaria etc, which are the medical tourism leaders in Europe. To draw the maximum number of medical tourists the price for treatments in Portugal should be lower.
The cost comparison of medical treatments in the Portugal and US reveal that the cost is lower by 52-72%. For example, Donor Insemination costs 2, 150 USD in US, and around 886 USD in Portugal, which is 58% less. Lumineers or veneers cost 1,400 USD in US and approximately 632 USD in Portugal. Rhinoplasty is much cheaper in Portugal costing 1,300 USD as compared to 4,694 USD in USA.
Apart from the lower treatment cost, Portugal is considered to be among the most affordable cities in Europe, so the travel, accommodation and food costs are low too. Medical tourism facilitator companies can help to arrange medical travel at very reasonable rates.
Top medical tourism facilitator hospitals in Portugal
Pulido Valente hospital is located in the parish Lumiar, and offers pulmonary care medicine. It is Portugal's biggest hospital offering this treatment.
Intercir – Centro Cirúrgico de Coimbra, S.A or the Surgical Center of Coimbra provides consultations, diagnostic tests (complementary), and surgeries for many specialties.
The CUF Infante Santo Hospital specializes in complex procedures, pediatric consultation and permanent care.
Centro Hospitalar de Lisboa Central is authorized by the Portugal Ministry of Health to provide healthcare in various branches of medicine. The hospital is known for its dedication to patient satisfaction and comfort.
Popular medical treatments in Portugal
The most common treatments sought out by medical tourists in Portugal are cosmetic surgery, various dental treatments, including cosmetic dentistry, and reproductive or fertility services. After discussion with a medical tourism consultant, patients can find the healthcare facility that would meet their budget for treatment.
Current medical tourism scenario in Portugal
Portugal has opened up to medical tourists from the UK and other European countries. Travel from countries which have 500 or more covid cases per 100,000 people is restricted. All passengers above the age of 2 yrs have to present negative PCR Covid019 test taken in the past 72 hours before boarding flights.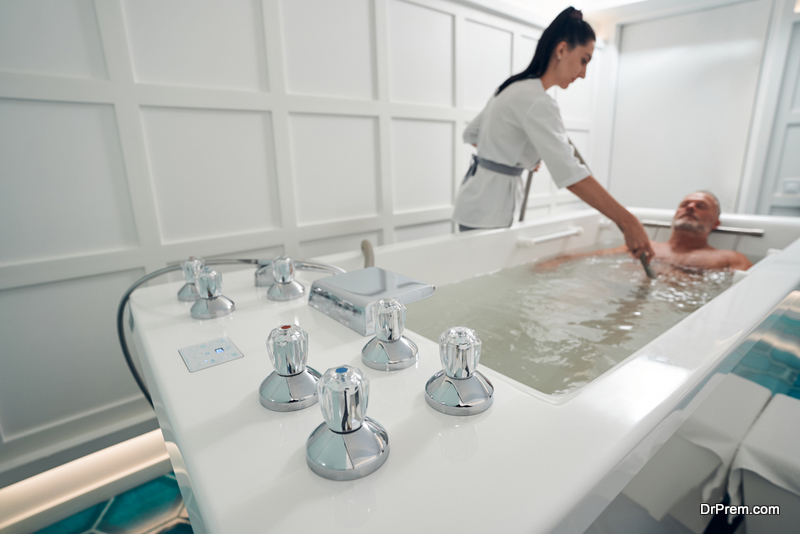 Algarve has established itself as a place that is perfect for short term or long term medical treatments, wellness therapies and rehabilitation. It is located in Portugal's southern part, with beautiful beaches, stunning landscapes and scattered with world-class golf camps. Algarve receives foreign patients in thousands, especially those who need a long period to recuperate or convalesce.
Many villages in the area have high quality healthcare and health services for patients and these patients sometimes decide to spend the rest of their lives in the sunny and pleasant climate of Algarve. There are historical monuments to visit, cycle around safely and no language barrier.
The baths, thermal water treatments, spas, clinics, medical centers and hospitals abounding in the region offer patients or wellness seekers a choice to relax while undergoing medical treatment. The Portuguese Tourism Association of Health and Wellbeing is working to promote the region's multi-pronged medical treatments.
There is need for an aggressive medical tourism marketing strategy to convince medical tourism facilitators to send their clients to Algarve, especially the affluent aging patients, who can afford to pay for a luxurious holiday as well as treatment in the highest rated facilities. Algarve has the potential to become one of the most sought after wellness destinations in the world.