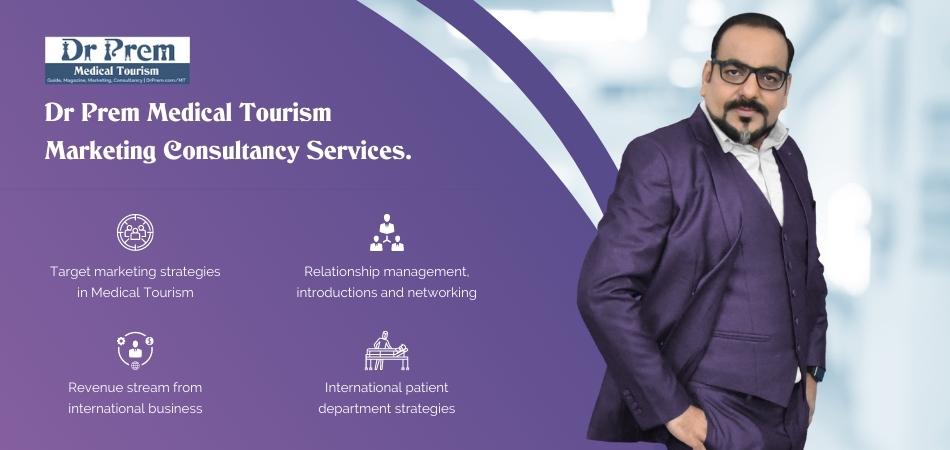 You might have spun the globe and chosen the right medical tourism destination for you to engage in a specified treatment and are thoroughly satisfied with your choice. Now, it is time to face another crucial selection—which hospital or clinic will you receive the medical treatment from. The wrong choice of medical facility could affect your entire treatment, which in turn could end up affecting you for the rest of your life.In this medical tourism guide, we will help you with vital information and tips to find a good medical tourism facility, hospital, or clinic abroad.
You will read about:

Guide to find a good medical tourism facility abroad by Dr Prem –Importance and Benefits of Accreditation, Reputation, Accessibility, Feasibility, and Vital Tips
Be an informed consumer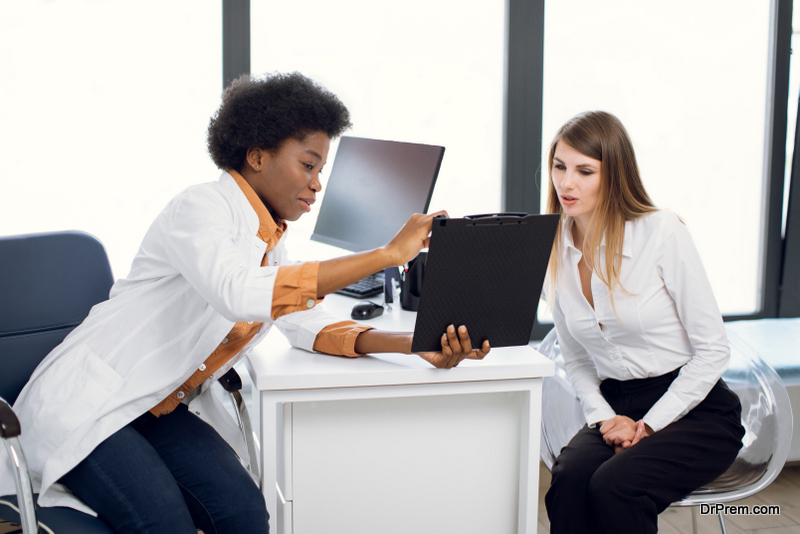 Most patients are clueless about the factors to look for in selecting the ideal hospital. In your hometown you may be accustomed to accessing medical care through your local physician or in terms of emergency care. Even with more specialized treatment, you likely depend on the facility where your family physician practices. However, in this new generation of overabundance of information and resources, you should attempt to be an informed consumer and familiarize yourself with what to look for in a well-respected treating facility.
You need to understand everything they need to know from accreditations to international affiliations. Consulting good medical tourism books or a reliable medical tourism consultants and facilitator helps. Hopefully, it will help to guide your thinking process on the important factors to consider prior to selecting the right healthcare facility for you, and your condition.
Quality Standards of a good medical tourism facility
All medical institutions have a system of quality measures that they implement within their facilities, with some demonstrating a higher level of quality than others. In each country regulations are set by governments; in some countries, providers follow these regulations stringently and in others more loosely. Apart from prospective medical tourists and patients, it is imperative for a medical tourism advisor, facilitator, or a guide to be abreast of global healthcare quality evaluation authorities.
In some countries or segmented sectors, governments have launched mandatory accreditations, for instance Dubai Healthcare City has its own regulation body which enforces that all providers operating within Dubai Healthcare City to follow standard practices set by DHCC, which are based on international standards and as part of ISQUA. The body that 'accredits the accreditors' is known as ISQUA which ensures that that the accrediting organizations are also following strict guidelines and international codes.
It is strongly suggested that you choose to visit a healthcare facility which operates on an international code of quality practice. Patients coming in from the UK or the US are accustomed to a certain level of treatment, and will not settle for anything less than that. So, if hospitals in India and Thailand want to compete with these highly technologically advanced facilities around the world, they need to step up their game. Quality standards of hospitals matter a lot in medical tourism marketing to convince foreign patients looking for quality and affordability.
Check for hospital accreditation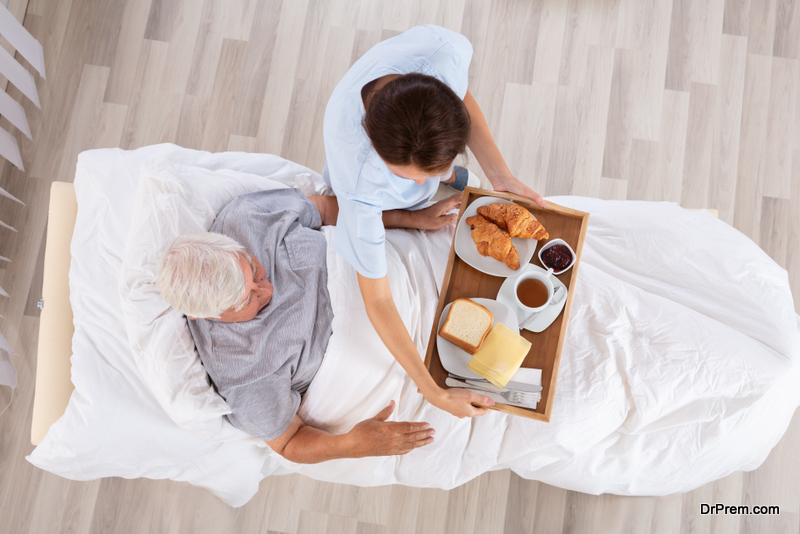 All medical institutions have a system of quality measures that they implement within their facilities. In each country, the government sets the regulations. The healthcare providers follow these regulations stringently or loosely in different countries. In some countries or segmented sectors, governments or health authorities launch mandatory accreditations for the healthcare facilities.
During the process of accrediting a hospital, JCI and other such organizations perform a series of inspections and examine the important components within a hospital, from the ventilation systems, medical expertise to the quality of food served to the patients. If the hospital or treatment facility selected by you has the accreditation from an international organization, you can breathe a sigh of relief, as this demonstrates the facility's excellent healthcare quality standards. Medical tourism guides and consultants feel confident in recommending these facilities.
A medical tourist should always select a healthcare facility that operates on an international code of quality practice. Patients coming in from the UK or the USA for medical treatment are accustomed to a certain level of treatment quality and always seek the same level of quality medical treatment in the medical tourism destination they visit. This is ensured, in large measure, by accreditation organizations.
Other than the stamp of international accreditation, most medical facilities that provide healthcare services to foreign patients tend to have affiliations and associations with the leading medical organizations from across the globe.
Some examples of renowned institutions that have paired up with medical tourism facilities are Harvard Medical International, Johns Hopkins Hospital, Cleveland Clinic and Mayo Clinic. These hospitals have a proven track record of serving patients traveling overseas for specific medical needs. A number of hospitals in different countries around the world have agreements with these renowned institutions.
Important note
While the international accreditation is the best way to determine the healthcare standards of a particular hospital or clinic, you cannot overlook the fact that many non-accredited medical facilities might provide healthcare services to the patients at the same or higher level. There is no denying the fact that there might be many facilities in different medical tourism destinations that have not yet applied for an international accreditation, or are following through the long path of receiving accreditation.
Usually, such facilities have accreditation from local accreditation body, which in most cases is the particular country's local health authority. It guarantees that the facility offers high quality services to the patients.
Accrediting organizations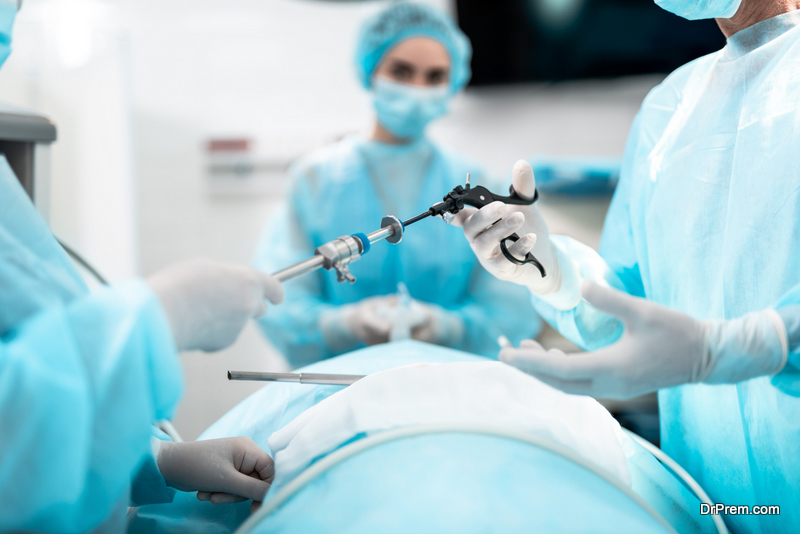 Organizations such as Joint Commission International (JCI) have stringent requirements that must be adhered to before they grant a hospital a JCI accreditation stamp. Other influential accrediting bodies are QHA Trent Accreditation based in the UK, International Organization for Standardization (ISO) and Accreditation Canada. Any medical tourism expert will emphasize on selecting JCI accredited facility to make sure that you are in safe hands. 
Affiliations with international organizations
Along with having a stamp of international accreditation, most medical facilities catering to foreign patients tend to have affiliations and associations with key medical organizations around the world. These facilities that can boast of international affiliations truly demonstrate their ability to associate with world-class institutions. They often act as the best medical tourism guide helping patients in dire need.
Some examples of renowned institutions that have paired up with medical tourism facilities are Harvard Medical International, Johns Hopkins Hospital, Cleveland Clinic and Mayo Clinic. These international organizations ensure that the treating hospital takes the issue of patient satisfaction and quality care very seriously as their reputation is at stake too. They will visit the treating facility and conduct training sessions to bring the quality up to an international level.
Also, by affiliating with an American or European hospital, patients from that region will be familiar with the name, brand and reputation of the organization and be more willing to trust the facility. You can then trust the fact that the facility will be operating at a similar or higher level than the institution they are affiliated with.
Why medical tourists must insist on accredited facilities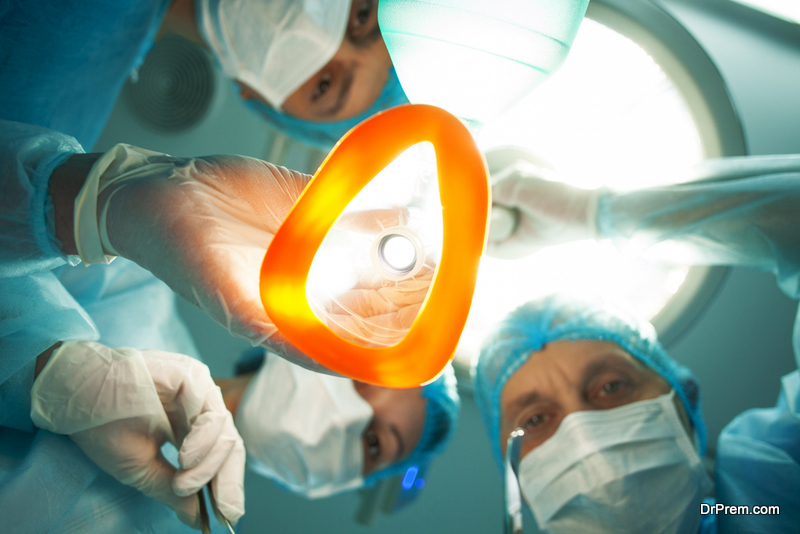 According to the guidelines of the Joint Commission International, the term accreditation is "a process" through which an entity, separate and distinct from the healthcare organization, usually nongovernmental, assesses the healthcare organization to determine if it meets a set of requirements (standards), designed to improve the safety and quality of care.
Accreditation facilities need healthcare providers to go through rigorous tests and preparations in order to receive the stamp of accreditation. A healthcare facility with these credentials is definitely committed to patient safety and care. Such healthcare facilities try to do everything that they can to ensure a safe and caring environment for their patients.
The doctors here are highly qualified and the infrastructure is regularly updated with the latest in technology. Hospitals and clinics, which implement these high levels of quality and standards, continually strive to improve their facilities. Usually, these hospitals and healthcare facilities develop continuous improvement programs for their staff, and utilize all patient evaluation data, which can be used to improve their organization.
Improving public trust 
Since potential medical tourists normally check the credentials of a healthcare facility before they choose it, a healthcare facility that clearly displays the accreditation certificate on their webpage demonstrates its quality. This certification displays the facility's willingness to implement standards that are based around patient safety and quality care, thus also helping patients in their decision-making process.
Providing an environment that enhances the provider's satisfaction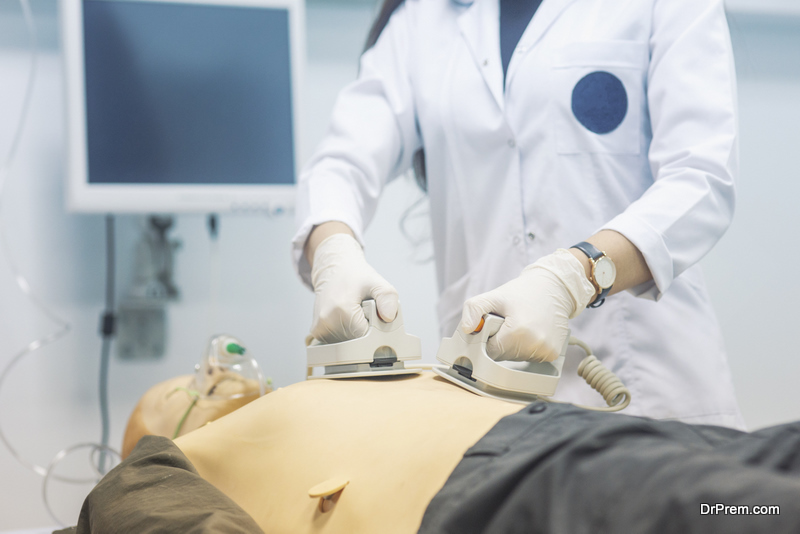 An accredited healthcare facility is not just beneficial for the patients and medical tourists, but also benefits the doctors. Good and experienced healthcare professionals want to work in a facility that they know is investing a lot of time and money in training and education. Moreover, in such facilities, healthcare professionals are able to use the latest equipment, while continuously updating their knowledge.
Providing clear and transparent data to patients
During the selection phase of a healthcare facility, all potential medical tourists want to gain as much information about the facility as possible. Accredited healthcare facilities normally share data with the public, which can help patients differentiate between the best hospitals and the rest. Gaining access to information is a crucial factor in any potential medical tourist's decision of where to seek care, as this could easily affect his/her entire life.
Respecting the patient's opinions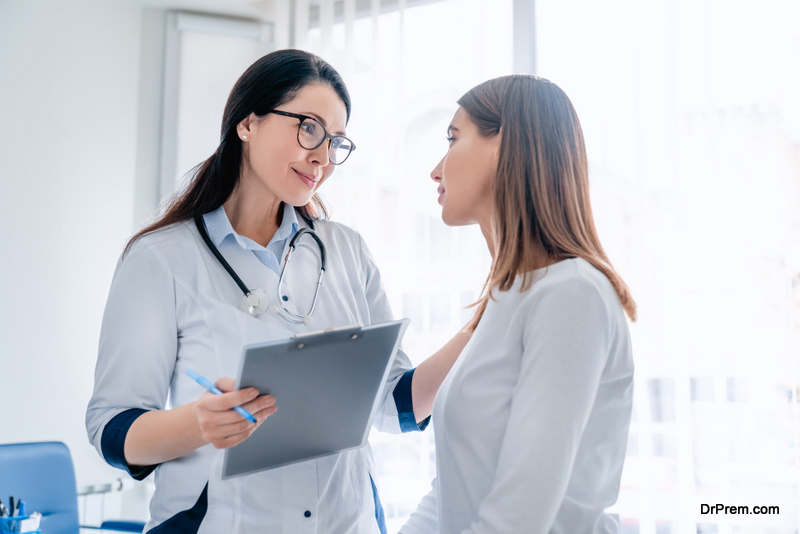 Accredited hospitals pay great attention to patient opinions and surveys, and try to implement all their suggestions for the betterment of the facility and all future patients.
Creating a culture of learning and sharing
A better hospital is one that implements a culture of sharing and learning, has doctors and staff members who keep fewer secrets and surprises. As every error made is an opportunity to learn something new, steps can easily be taken to learn from past mistakes, promoting the growth of the hospital.
Accreditation examples from around the world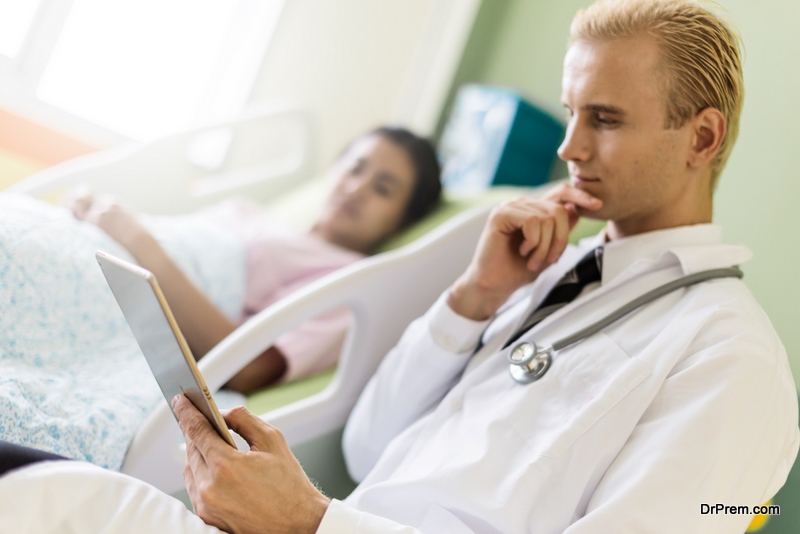 Since different healthcare facilities around the world have different criteria and guidelines to follow, accreditation processes differ as well. Here are some examples of accreditation in different countries that patients, medical tourism facilitators, guides, and advisors should know.
In the United States, healthcare facilities have to follow strict guidelines set up by an accreditation agency called Joint Commission on Accreditation of Healthcare Organizations. The JCAHO is a private, non-profit organization, which has accredited over 17,000 healthcare organizations and programs. This shows how committed these accredited facilities are in providing quality healthcare to their patients.
The World Health Organization ranks France as having the best healthcare system in the world, and extremely high rates of patient satisfaction. In France, the "La Haute Autorite de Sante" gives accreditation, which is a local government accreditation body.
In the United Kingdom, the Healthcare Accreditation and Quality Unit accredit healthcare facilities. The HAQU, which was previously known as the Health Quality Service, specializes in the administration of healthcare organizations and facilities, while making sure that all these facilities implement appropriate regulations for effective management.
South Africa has contracted with the Council for Health Services Accreditation System of Southern Africa, a non-profit organization that implements the accreditation policies in the nation.
Canada, along the lines of South Africa, has implemented a similar procedure whereby the government has contracted with Accreditation Canada, an independent body, which operates in a manner similar to JCI.
In India, which is a growing medical tourism destination, healthcare facilities are accredited by a local institution called the National Accreditation Board for Hospitals (NABH). The organization works under the Quality Council of India (QCI), which works to ensure the quality of healthcare within the country.
Importance and benefits of accredited hospitals in medical tourism
There are several benefits and importance of these hospitals.
This helps in improving the trust of the public and the patients. Potential medical tourists normally check the credentials of the healthcare facility before opting it and this ensure that the hospital is equipped with high technology facilities and highly qualified staff.
It is not only beneficial for the patients or medical tourists, but also benefits the doctors because good doctors want to work with updated technology and these hospitals are perfect for them.
Many unauthorized hospitals or clinics do not give much attention to patient feedback but certified hospitals consider all these things and try to apply all their suggestions for the betterment of the facility and all potential patients.
Certification proves the quality of healthcare delivered to patients by the doctors of a particular hospital or clinic, patients can assess the quality of a hospital themselves. If any healthcare facility that you are planning to visit for your further treatment has not been accredited, there are certain criteria and laws that can help a patient assess whether they show a high level of quality or not.
Accredited facilities can win the confidence of medical tourism facilitators and agencies to whom patients often reach out for all-inclusive support.
One of the vital elements is the safety and security of a patient. Safety and security of all patients is the responsibility of the organization and they have to make sure that they apply proper protocols to make sure the safety and security of patients.
Although patients do not have to worry about their own safety in a healthcare facility, executives on duty should educate patients about the process of judging the level of security in the facility. As a patient, one of the first things you should do is to understand the entire facility management system of the hospital.
Important note on quality of non-accredited medical facilities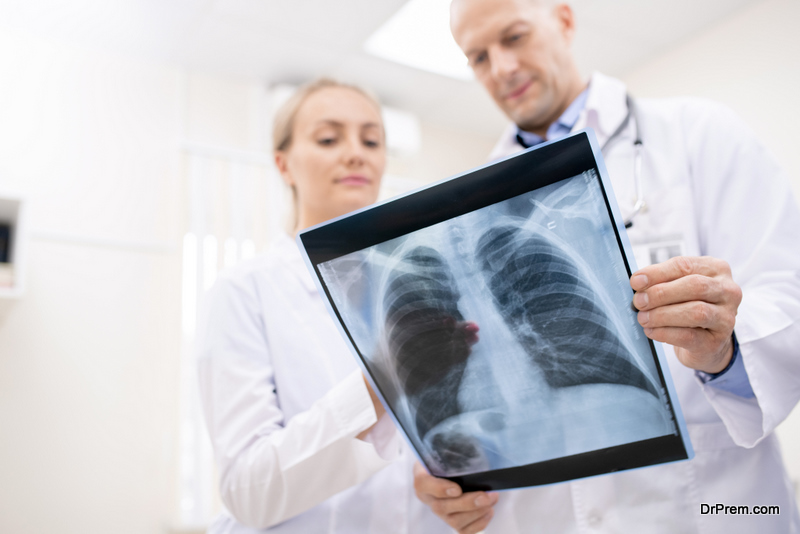 Even though international accreditation is a sure-fire way to demonstrate that facilities are practicing high quality standards, it is important to note that a non-accredited facility could be operating at a high level too. There are several popular medical tourism facilities that have not yet applied for an accreditation as it takes a lot of preparation and commitment.
These organizations are usually accredited by a local accreditation body (usually through the country's local health authority).Local medical tourism facilitators and experts have better information about these facilities and the patient outcome is also quite satisfactory.This also demonstrates that they have displayed a high level of quality practices within their facilities and are safe for patients to receive treatment from.
Location is an important criterion when selecting a medical tourism facility
Another important factor to consider when selecting the right facility for you is the location of the clinic. Questions regarding the location that you should ask yourself:
Is it right in the middle of the city?
Or does it require a great deal of transportation to access?
Is it located in a safe area?
or is there a high crime rate in the area surrounding it?
Many tourism destinations have a poor transportation infrastructure, so you want to determine that the location of the facility is within close proximity to the area you will be staying in so you do not have to waste time getting lost or stuck in traffic.
Before leaving, make sure that you utilize a map service (GoogleEarth or Maps.com) that could help you locate where exactly your hospital would be, in terms of surrounding area and in terms of your accommodation. This way, you will have no surprises when you actually reach your destination.
Look for positive outcomes and high success rates of a foreign medical facility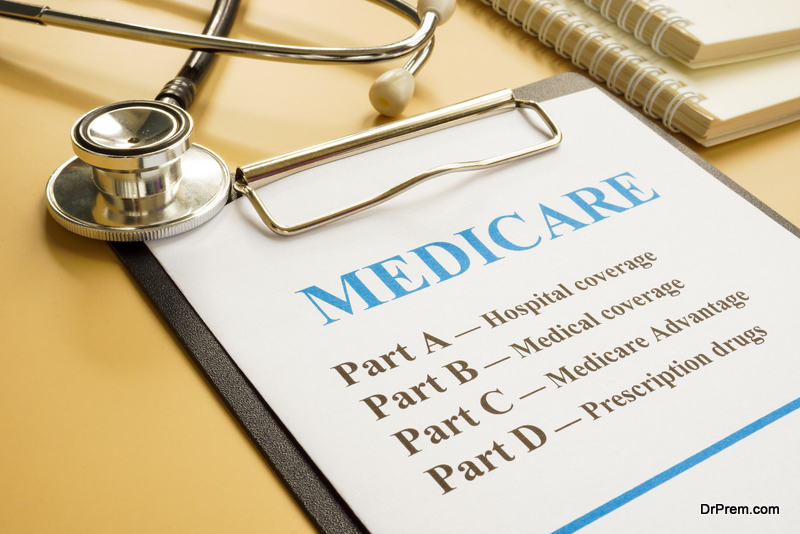 If you are considering medical treatment overseas, it is important for you to investigate the quality of the treating doctors and the services you can expect from the treatment facility. The leading international accreditation institutions help promote the much-needed transparency between patients, healthcare providers, and insurance companies.
When choosing a healthcare facility overseas, you must consider the potential outcomes and the success rates, so that you can make an intelligent decision of choosing the right hospital for your treatment. If you are using a medical tourism facilitator, you should always ask him or her to show you the outcomes and success rates of the recommended hospitals in your medical tourism destination.
Established hospitals should have clear and transparent data on the outcomes of certain treatments. Along with these outcomes should be the success rates of the procedures (in reference to their facility, not in general).
These success rates are basically the ratio of successful and smooth procedures in comparison to the total number of those performed. This type of data should be collected within the hospital and cross-checked to make sure the information is not falsified, and then made available to patients and industry members.
Transparency in medical tourism has become a big issue.Any healthcare facility that does not have 'transparent' practices in place should not function as a medical tourism destination that hosts foreign patients. Transparency is the practice of making all data available to the public and not having any secrets from the paying consumer.Medical tourism experts, consultants, and advisors always recommend healthcare facilities with transparent practices to patients. Within the realm of transparency, the data being made public should be properly explained and understandable to an average consumer.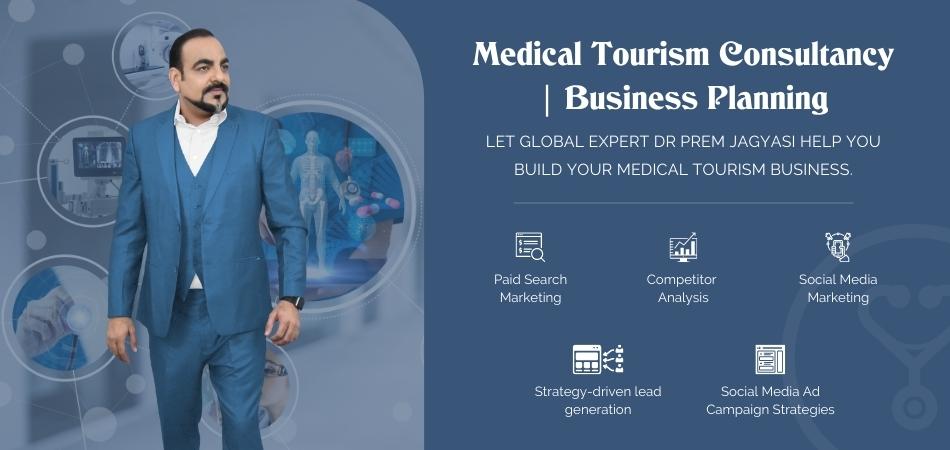 Patients should be made aware that for common procedures, they should not accept a success rate lower than 98%. The 2 percent discrepancy accounts for human or unforeseeable errors (or whatever best success rate is set by international accreditations).
However, since most procedures have standardized protocols (the accepted or 'right' way to perform a procedure), there is no excuse for having a low success rate. If this data is not available on the website, you need to do a personal enquiry with the international patient department who should be more than willing to comply.
Adhering to international standards
Some organizations like the American Medical Association and the American College of Surgeons have set international healthcare standards for a medical tourism facility. Preferably, select a facility that is compliant with such ethics and guidelines.
Learn about healthcare providers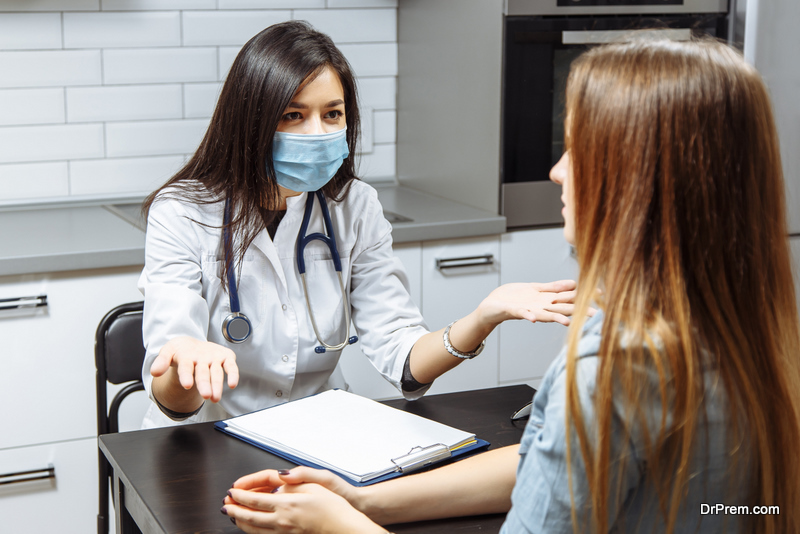 When it is the question of the right medical tourism facility, it is also about the healthcare providers who would actually be offering you the required care and treatment. Check the credentials of the doctors or surgeons you are planning to meet regarding your treatment.
This helps you decide whether they would be the best to treat your specific disease or health condition. It is also an advantage if you can properly communicate in a mutually known language, as the physician needs to understand your medical history and condition before providing you any further suggestions.
Does the medical facility provide arrangements for patients?
Besides just the basic informational advice, a good medical tourism facility abroadshould provide other free aspects if you avail of the treatment at that facility. These factors can really help smooth your entire medical trip and might eliminate the need for you to make certain preparations.
Some facilities will provide the transportation to and from the hospital. Others might be partnered with a certain hotel that could provide you with better rates due to the fact that you are seeking treatment at their facility.
All patients need to enquire about these arrangements prior to travelling as it could ease out your preparation checklists.Medical tourism facilitators often play a big role in conveying the right kind of information that a facility provides. Complimentary transportation for the duration of your medical needs will certainly be easier on you and your budget. Most hospitals are ready to compromise a lot in order to make their customers happy. So if they are willing to provide you with these little perks, be sure and benefit from it.
Level of communication of the foreign medical facility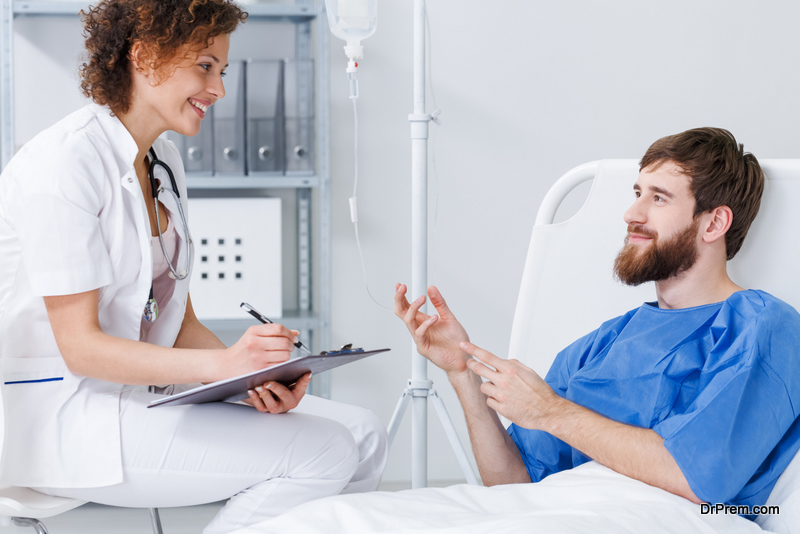 As a medical tourist you probably have tons of questions and concerns about the journey. We have previously listed all the possible people that a patient could seek guidance from prior to travel. However, there is no better organization to provide you with advice than the facility you are planning to seek treatment from. They have all the information and resources you would require to make an appropriate decision about whether to seek care from them or not.
Being able to communicate with the hospital and the importance they place on interacting with the patient is a determining factor on whether this hospital is worth your time and investment. All established medical tourism facilities should have an international patient department whose job is to create a channel of communication with the patient. They should be able to respond to all of your queries and provide top-notch customer service, before AND after your treatment.
It would be advisable to begin communication with one key person and build a relationship with them. You could ask them about any documents you might need (such as informed consents and medical itineraries) and also ask for guidance regarding anything you don't know. This person should be available as much as possible to help answer your questions and concerns.
Besides the availability factor, the hospital should be able to communicate in a clear language you can understand. If there is a communication barrier between you and anyone from the hospital, this could directly or indirectly affect your entire course of treatment. If the hospital is in a country that does not speak your mother tongue, ensure they have a translation service on board that can accurately translate yours and the physician's dialogue.
Selecting a fully integrated medical facility abroad
Patients should always choose a healthcare facility that has as many features as possible on the premises, especially if you are travelling out of your home country. This is also recommended by medical tourism facilitators and experts. You save a lot of time, money and effort as you will only need to familiarize yourself with one location rather than running around in a place that is foreign to you.
A clinic or smaller medical facility usually has a limited selection of available services to offer a patient. It might just have a room for consultations to take place, but no available resources to conduct any diagnostic or lab tests or an operating room to handle the procedure.A small clinic might not have an operating room to handle the procedure. Therefore, you should always opt for a hospital that offers a full suite of healthcare services and specialization in treatment for which you are traveling overseas.
When you select an internationally accredited hospital with the best facilities and expertise, you can always expect the best treatment. A good healthcare facility must have qualified and experienced doctors, high-end medical equipment, state-of-the-art research facilities, emergency care units, an international patient department, and the latest in technology.
A hospital on the other hand that is fully integrated will be able to cater to patients that are coming in for common, routine procedures as well as more specialized, complex treatments.  They will have separate areas for consultations, an area to conduct all the relevant medical tests, a pathology and laboratory division to analyze the tests and pharmacies that can dispense medication.
Patients can simply put all their focus on preparing for the treatment and the healing after the treatment. In addition, such integrated facilities are more efficient in handling the emergencies, as they also have ER facilities.
Reputation of hospitals (in industry and among locals)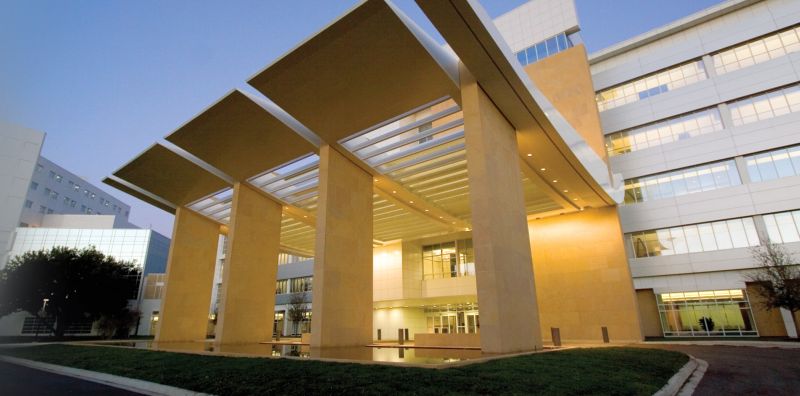 Image Source : mayoclinic.org
When choosing the right treatment facility for your treatment, you should always consider the reputation of the hospital, in the healthcare industry and among the local residents of the area. There are certain hospitals and clinics, such as Johns Hopkins and Mayo Clinic, which have a good reputation within the healthcare industry and among patients as well.
They operate at a high level of quality and never fail when it comes to patient and customer satisfaction. They are the leaders in the field, in terms of the medical staff they hire and the treatments they provide. With Mayo or Cleveland clinic, you can always expect to have a pleasant experience, as they will thoroughly take care of your needs.
While the selection of a hospital will largely depend on the type of treatment and the physician or surgeon who will treat you, you cannot overlook the hospital's previous record of serving its patients. Clinical results, waiting times, emergency care and the parking facilities are some of the key factors that can influence your decision of choosing a hospital overseas.
The examples above are those facilities that have a strong global presence. However, patients should find out through word-of-mouth or do online research if the facility where they wish to seek treatment has a decent reputation within the country of their practice or at an international level.
If patients and the industry leaders speak highly of the institution, you can always make an informed decision. There is a stiff competition in the healthcare industry these days, many hospitals around the world are working hard to attract internationally traveling patients, experienced doctors and collaborating organizations.
You can always ask your insurance provider about their knowledge of a facility, as the insurance companies usually keep quality pointer records for hospitals and clinics in a particular area. Another option is to contact the health and government organizations that rate the quality and reputation of the hospitals. In a nutshell, you should also do your own research about the reputation of your chosen treatment facility overseas instead of relying fully on medical tourism facilitators or agencies.
Check Patient current and past patient experience (testimonials)
When choosing the treatment facility abroad, you should always check for the patient testimonials and reviews in order to get a broad idea of the hospital's reputation and services. You can browse the online forums and patient websites to find the patient testimonials about a particular treatment facility.
Many hospitals provide patient testimonials themselves and you can find them on the hospital's website or ask the international patient department to provide you with the same. Internationally traveling patients thinking of selecting a hospital to seek a certain treatment should search about the patients' experience with the quality of medical care they received at that facility. Here are some of the key questions you should always take into consideration:
Do patients speak highly about the services provided by the hospital?
Are they willing to come back to same hospital for treatments, if any, in the future?
Are there some patients who have had a horrible experience, and why?
You can have answers to such questions by doing your own personal research and by communicating with the patient departments at the hospital. You can also ask them to provide you with the names and contacts of the patients who have undergone treatment at their facility lately, so that you could speak to them on your own.
It is recommended that you ask the treatment facility to provide you with patient satisfaction findings. You may find patients in similar conditions or situations like yours who have taken treatment at the particular facility. By asking them all the aforementioned questions, you can get to know the quality standards of the treatment facility in detail and their commitment towards providing quality medical care to the patients.
Patient testimonials can come directly from the patients themselves (either from an online forum or patient websites), through customer satisfaction rankings, or provided by the hospitals themselves. Foreign patients thinking of selecting a hospital to seek a certain treatment need to do a search on what patients have experienced while staying and being treated at that hospital.
Do most patients vouch for the hospital and vow to always come back when they want to seek treatments?
Did a few patients have a horrible experience, and why?
All these questions can be answered through your own personal research and through communication with the patient departments at the hospital. If possible, they could provide you with the name and contact of recent patients that have visited the facility so you could speak to them directly, or they could release some of the patient satisfaction findings. All these queries will help gauge how patients in similar conditions or situations to yours felt about the treating facility.
Verify the facility's affiliation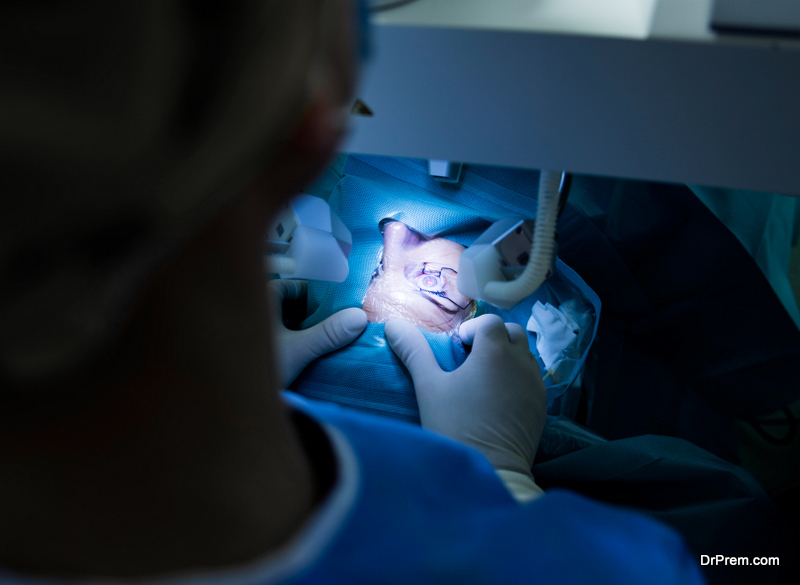 You learn a lot about a facility by knowing about its international affiliations. It is better to visit a facility that is affiliated with other accredited and recognized facilities.
Look for well-established international patient departments of the medical facility
Many hospitals have established International Patient Departments, which communicate with patients and work to liaise between the patient and healthcare facilities. Such a department provides an increase in overall patient satisfaction.  With multilingual expert staff on board, the international patient department will be able to understand your needs and respond to you accordingly.
But do not forget that the international patient department is just a communication department; you cannot assume that just because the international patient department communicates well, that all the physicians at the facility will communicate with you in a language of your choice. You must further evaluate the qualifications of the physician who will be providing you with care.
General questions a medical tourist should ask to a foreign hospital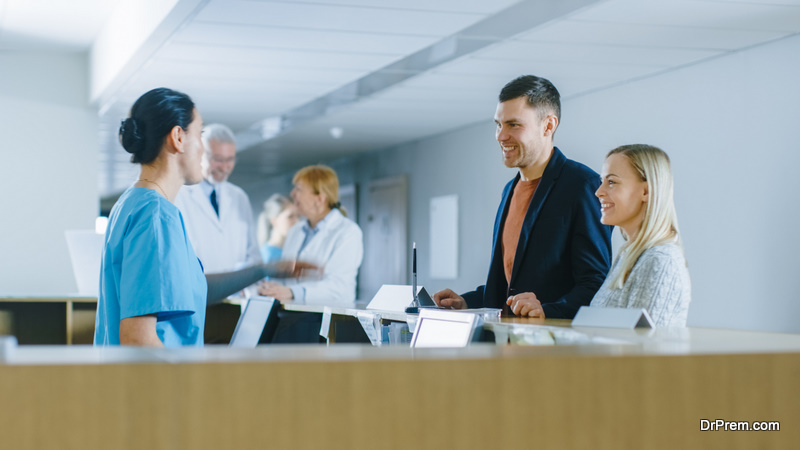 We considered it very important to include this in our medical tourism guide so that helps in your better preparedness.
As a medical tourist, will I have the right to use all modern amenities at the hospital?
Is the hospital air conditioned?
Does the hospital have cable, television, and internet access?
Does the hospital provide newspapers, magazines, and other reading material?
On request, would it be possible to contact and talk to former medical tourism patients?
What privacy policy does the hospital follow?
Should somebody from my family accompany me?
Is a translator needed, if yes, will the hospital provide one?
Are the facilities in the hospital up-to-date?
Are the doctors and surgeons well-qualified as per international standards?
Is the hospital accessible? How can I reach the hospital?
What services are billed in my medical estimate?
What are the acceptable modes of payment?
Questions about the treatment a medical tourist should ask
Will I have to sign a consent form before any invasive procedure? If yes, can I review it in advance and make changes, if required?
In the event that the hospital is unable to provide the treatment when I arrive, will I get my money back?
Is the nursing service provided round-the-clock during recovery?
I follow strict dietary restrictions. Will the hospital provide the necessary support?
When do I leave from my country for the treatment?
When can I go back to my country after the treatment?
Questions about follow-up care a medical tourist should ask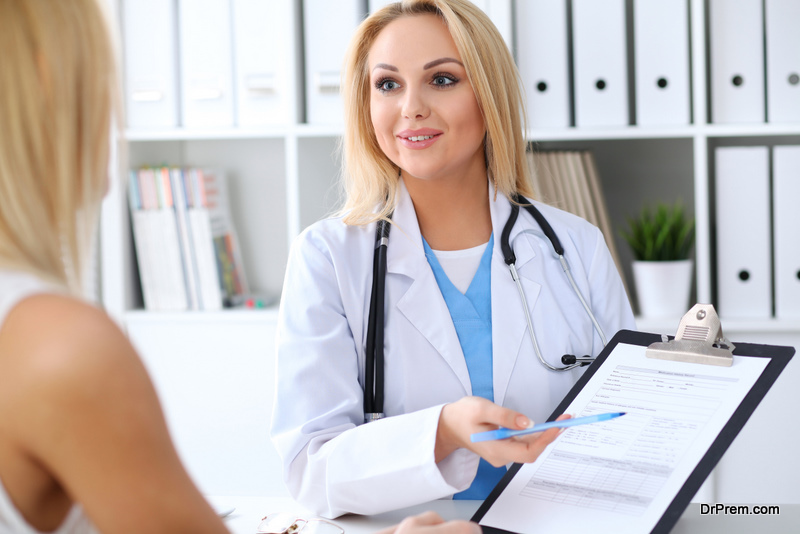 Am I allowed to take the medications back home with me?
Are there any medicines which may not be allowed while travelling? In which case, how do I continue my treatment?
Would I be given some prescription that can be filled in my country?
How would the follow-up care be provided?
Suppose I return back home and develop some complications, how will I be treated?
Will my primary care physician be allowed to administer follow-up care?
Questions about safety of data a medical tourist should ask
What precautions are taken for ensuring the safety of the medical records?
How will the medical reports be transferred if my primary care physician needs to consult them?
Importance of asking as many questions as possible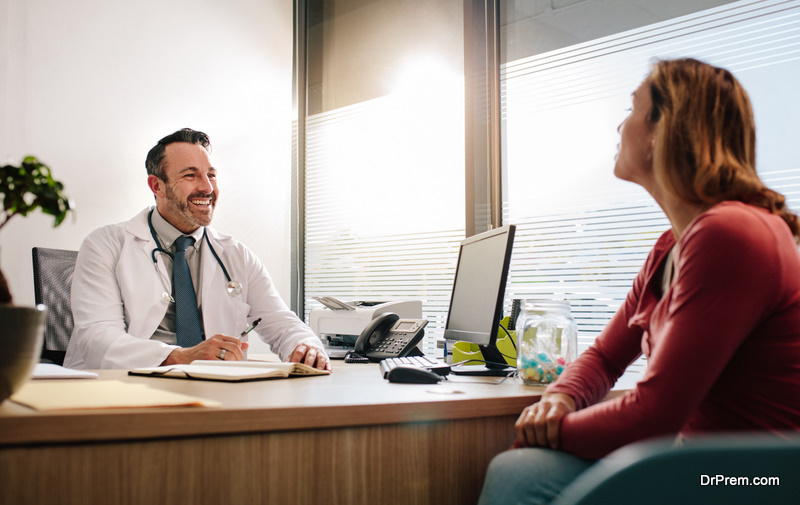 Often patients feel nervous and vulnerable when it comes to particular medical services. While you may be comfortable enough questioning the staff at a hotel, you find yourself more submissive in matters related to medical treatment. Since you're paying to avail of top-notch healthcare, it becomes your right as a patient to ask as many questions as you want.
Why should you have to pay the fees of an honorary visit by a doctor while in hospital when it has not been mentioned in your itinerary?
Why should you also have to pay for services that are unnecessary? Proper interaction is a must with the doctors.
A physician should be able to explain why an additional service has been introduced during the treatment. While seeking the treatment, look for signs if the physician is unable to explain something. If you are not getting the right response, it may be time to go back to the research stage and initiate a new search for another skilled doctor.
It is quite appropriate to ask the physician how many patients they see in a month. If they are seeing too many, they may not have the time to give you personalized service or care, which could affect the overall treatment as a medical tourist.
As part of the enquiry, it is only right that you should ask about the outcome of the treatment and if there are any side-effects. Also check if they physician has treated any other patients with the same ailment successfully. You may wish to speak to some patients treated by your doctor. A competent doctor will not hesitate to provide such referrals.
As mentioned earlier a well-qualified and highly skilled doctor is not likely to come cheap. Nevertheless, ask about the fees and then decide if it fits into your medical budget. It is normal for more experienced doctors to charge a higher fee as they deal with fewer patients.
Doctors tend to demand for more professional fees if surgery is involved. As a potential patient, make a comparative chart of the fees you will incur during consultation, surgery and all the way through to post-operative care.
Hospitality is the prime medical tourism facility one needs
Today, medical tourists prefer to be treated as guests not patients. Hospitality in medical tourism facility is one of the prime determinants of attracting newer patients. Hospitals are including unique hospitality practices without deviating from the healthcare objective and patient care and safety.
Read More About HOSPOTELS, the future hospital with seamless hospitality
Hospitality in the healthcare system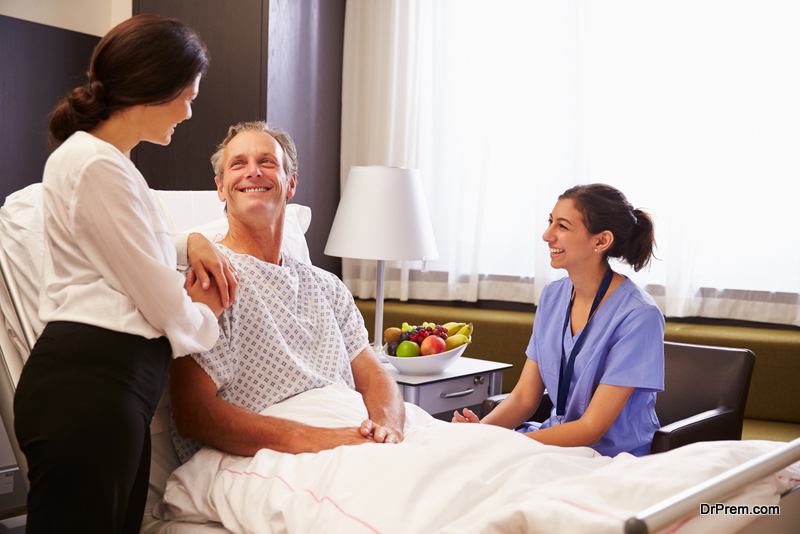 Rise in the domestic and international medical tourism and with the increase in the medical tourism facilitators around the globe the concept of bringing in hospitality in the healthcare systems has turned out to be a success story. Today, it is all about providing an environment to the patients that makes them feel at home. Patient's first priority is to avail the treatment in a hospital that best understands their needs and takes into consideration what the patients have to say.
Rise in the numbers of operative medical tourism facilitators
Most of the medical tourists have a variety of demands before they chose a particular destination or medical center for availing the medical treatments. They feel the need to be doubly sure about the provisions of the hospitals. This idea of availing treatments has initiated an increase in the numbers of operative medical tourism facilitators around the world.
Medical tourism facilitators make sure they allocate that medical center to their clients, which best meet their demands and requisites. People increasingly seek medical tourism facilitators to plan their medical vacations and this has indeed turned out be a profitable business for the service providers.
Aspects to consider for becoming a hospitable hospital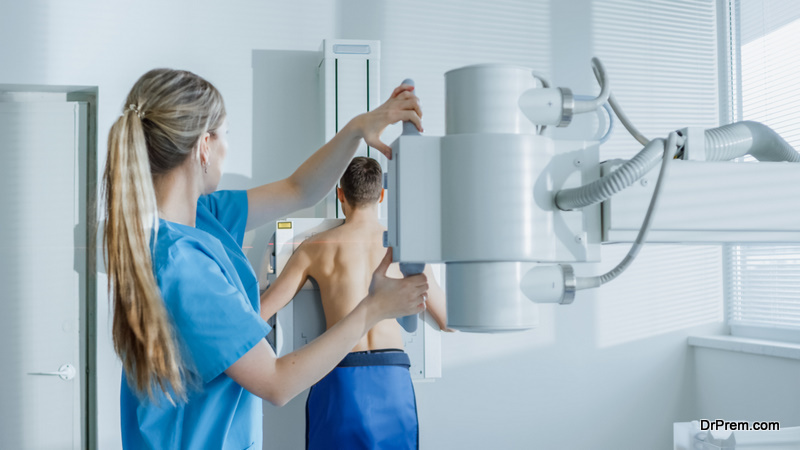 Following are the aspects that have to be worked upon for inculcating noticeable elements of hospitality into the working of your hospital/ medical center:
Comprehensive analysis of the services that you offer
Use the best technology and earn a big name
Provide an environment that is welcoming and clean
Promote your tourist appeal
Focus on building a trustworthy relationship.
Fulfill your commitments
Once you inject the above-mentioned aspects into your hospital's working protocol you are bound to have an increased patient rush. The medical facilities that you so provide are then considered world's finest and will surely help you chart as world's best medical service providers on the global fronts.
Tips for picking the right clinic for medical tourism reasons
With millions of patients traveling abroad for getting low-cost medical treatments, medical tourism has turned into a billion dollar industry. Despite the thousands of success stories you get to read online abut medical tourists, you should be very cautious while choosing a medical tourism destination. After choosing a medical tourism destination comes the turn of choosing a hospital or clinic.
Generally, medical tourism facilitators try to pitch hospitals and clinics with which they have some sort of tie up. Every medical tourist should do his or her own research regarding the recommended clinics and hospitals before selecting the right one. Some tips and guidelines for helping patients, who are considering medical tourism, have been described in the following.
Information is your right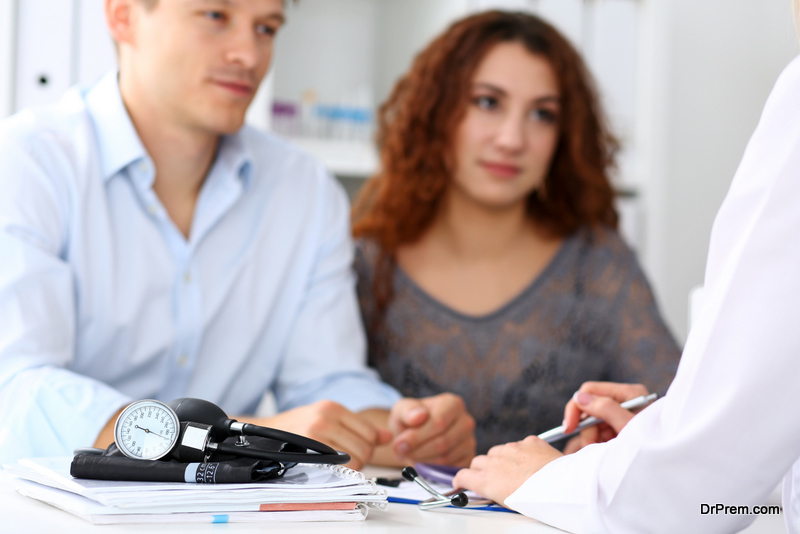 Just because your medical tourism facilitators are offering a lucrative deal, don't be hesitant to ask all the necessary questions. It is natural to feel worried and apprehensive regarding medical tourism.
It is the responsibility of the medical tourism facilitators to provide you with detailed information about the place, procedure, privileges and costs. You should also talk directly to the hospital authorities before finalizing the travel plans.
Don't be convinced easily, and ask them for proofs to backup their claims. You can ask to see credentials of the surgeons who will be treating you abroad. Also make sure that the hospital agrees to offer financial compensation if the procedure goes wrong somehow. Safeguard your interests because your health is your most valuable asset.
What are the facilities?
In some of the popular medical tourism destinations, foreigners get a royal treatment. In US and European hospitals most of the day to day tasks are done by orderlies. There are very few registered nurses in those hospitals. But in medical tourism destinations like India, Singapore, Malaysia and Thailand, every hospital employs sufficient number of trained and registered nurses.
The nurses usually escort the foreigners from one place to another. The doctors give more time and attention to each of the patients. Some of the hospitals employ multilingual staffs and some offer translators for the foreigners. Deluxe suits, sightseeing, pick and drop services are also some of the perks of medical tourism that you should demand. Also check if the particular clinic provides post-surgical checkups or not.
Accreditation and references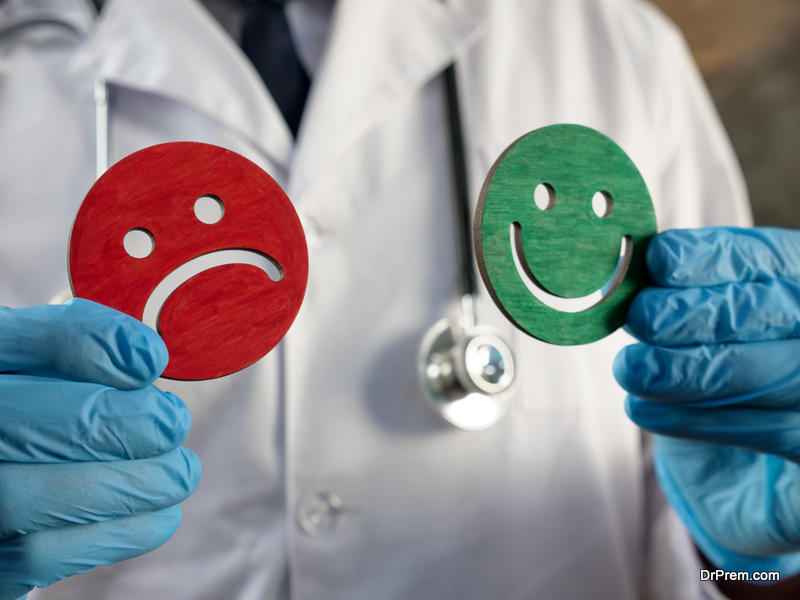 The hospitals which have been accredited by reputed international organizations are the most trustworthy ones. Instead of taking unnecessary risk, you should only opt for JCI accredited hospitals. You can also check out the hospitals or clinics which have tie ups with branded medical facility providers like Mayo Clinic and Johns Hopkins.
Read the online reviews by previous medical tourists who have visited the same clinic or hospitals. The medical tourism facilitator must let you speak to the doctors and surgeons who will be treating you. Ask them to arrange video conference to talk to the doctors in person.
Compare prices
In many medical tourism destinations, the prices of facilities have not been standardized. Compare prices to find out which clinic offers the best rates and services for your needs. Do not compromise with quality for lower prices. Find out the machines and techniques that will be used for your treatment.
Hygiene should also be an important consideration. To be on the safer side travel with a family member or close friend, who will be able to oversee the treatments and help you in time of trial.
Medical tourists should pick medical tourism destinations with utmost care. They should also take time to research about prices and quality of services offered by recommended clinics before taking the final decision.