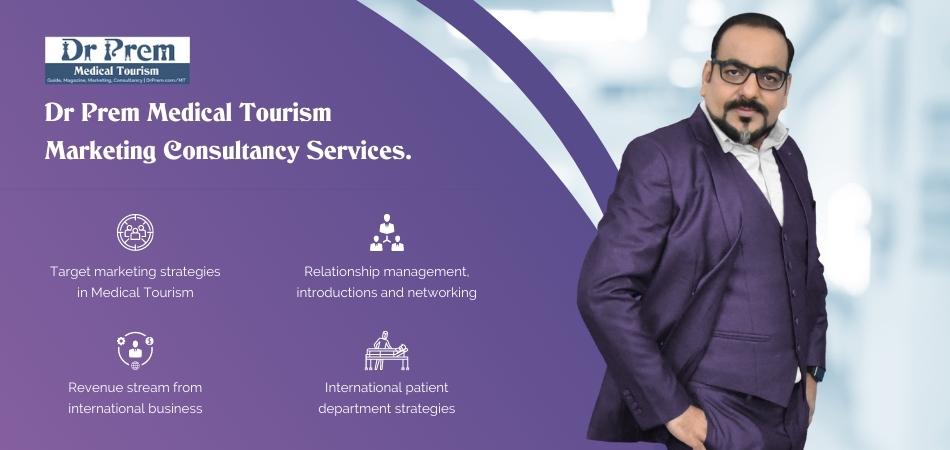 Poland has slowly been recognized as a top medical tourism destination in Europe. This is mainly due to Poland's induction and acceptance to the European Union. Poland's accession to this esteemed international coalition has resulted in an increase in Europe's awareness of Poland's ability to provide excellent healthcare at very affordable rate. In addition, it provides first-rate leisure holidays so medical travelers can enjoy their vacation after accessing their medical facilities.
Dental tourism has increased in Poland over the last few years. Dental patients started to arrive from the UK around three years ago and now more and more British are choosing Poland for their dentistry.
In this guide you will read about:
Guide to Medical Tourism in Poland – Facts, Trends, News, Services, Research, Business and Updates by Dr Prem
General

Language
Polish
Time Zone
CET(UTC +1) summer(DST) CEST(UTC +2)
Dialing Code
48
Electricity
230V-50Hz
Major Cities
Warsaw, Lodz, Kraków, Wrocław
Currency
Zloty
Clothing
It is not too hot in summers but winters get really cold.

Health Related

Mortality Rate
6.66 deaths/ 1,000 population
Life Expectancy
72.2M /80.5F
Patient: Physician Ratio
400:1
Hospitals JCI accredited
0
Recommended    Vaccinations
Hepatitis A, Typhoid, Hepatitis B, Rabies, Influenza,

Tickborne encephalitis, Diphtheria-tetanus, MMR (Measles-

Mumps-Rubella), Varicella

Other Infections
Lyme disease, Diphtheria, Brucellosis, HIV
Tourism Related

Population
38,186,860
Reliability of Police Services
86/140
Global Competitiveness
4.66/7
Physician Density
52/140
Tourism Competitiveness
4.5/7
Hospital Beds
14/140
GDP/Capita
$13,540
Quality of Air Transport Infrastructure
91/140
Health and Hygiene
6.0/7
International  Air  Transport  Network
104/140
Safety and Security
5.2/7
Quality of Roads
122/140
Air Transport Infrastructure
2.7/7
Hotel Rooms
73/140
Tourism Infrastructure
4.7/7
Tourism Openness
84/140
Cultural Infrastructure
5.4/7
Attitude  of  Population  Towards Foreign Visitors
118/140
Visa Requirements
40/140
Poland, edged by Baltic Sea in the north, is a popular tourist destination in central Europe that offers visitors from all over the world an opportunity to explore its rich history, culture and natural beauty. Labeled as an indestructible nation, Poland has risen majestically to modernity after remaining under communism for years. The attractions include more than 100 ancient castles, countless timber-built churches, medieval villages and towns and dense forests.
With a population of over 38 million, Poland that once was a hub for Nazi forces during the World War II has now become as one of Europe's most modern countries. Poland is regarded as a safe, friendly country that welcomes tourists warmly and shares it rich ancient legacy.
Tourism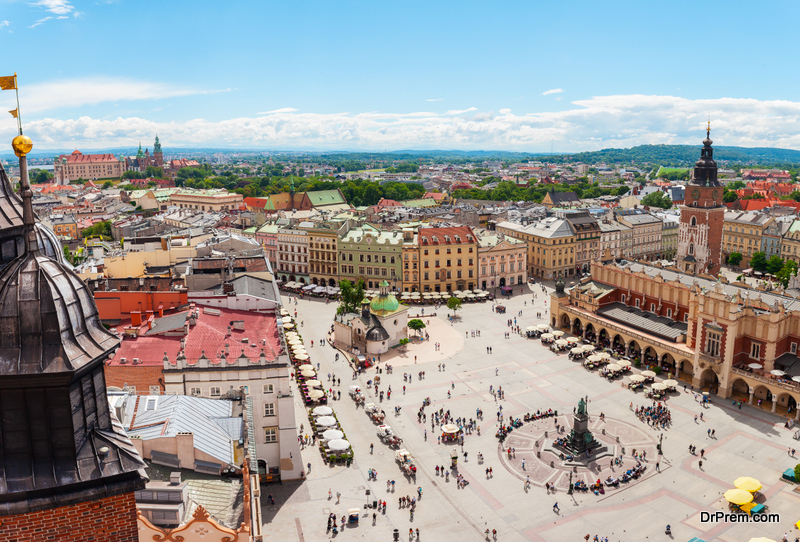 After joining the European Union, Poland has witnessed a surge in its tourism industry, as Tourism contributes a major fraction to the overall economy of the country. According to World Tourism Organization, Poland is the 17th most visited country in the world. It is also one of the safest countries for traveling. There are a number of tourist attractions in the central European country, but Wieliczka Salt Mine is one major destination that one would not want to miss while traveling Poland. Measuring over 300 kilometers in length, the salt mine reaches a depth of 327 meters and features an underground lake, together with extraordinary chambers, chandeliers and a chapel sculpted in salt.
The Old Town construction of the capital city, Warsaw, which entered the UNESCO World Heritage List in 1980, also offers a variety of attractions to lure tourists. Poland's fourth-biggest city, Wroclaw, comprises a series of islands that boasts around 100 bridges. The major tourist attractions in the Central European country revolve around city-sightseeing, qualified tourism, agro-tourism, mountain hiking and climbing. In addition, Poland also attracts a large number of business travelers from all across the world. The nation is mentioned in our medical tourism destination guide due to the beauty of the country as well as the superb healthcare offered.
Food and Accommodation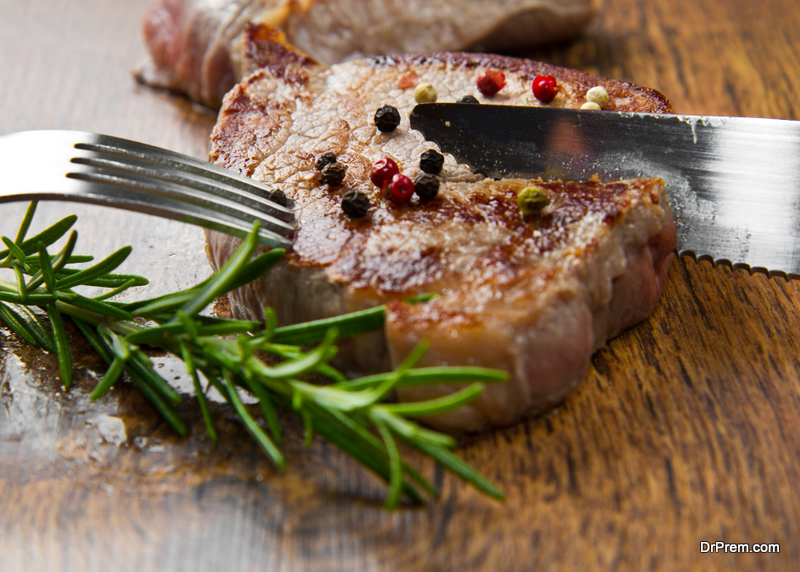 Known for its traditional dishes that are usually served during the festive season in the country, Poland is rich in meat, particularly pork, chicken and beef, winter vegetables and spices. Poles use traditional methods of cooking to prepare and enjoy their festive meals. Inspired by European traditions, Polish national cuisine is not only rich in nutrition but also great in taste, and has influenced the cooking and food habits of its neighboring countries. Tourists can have a variety of soups and potato dishes, together with traditional desserts and fermented dairy products to enjoy the traditional flavor of Polish cuisine during their stay in the country.
Poland houses most of the international hotel chains in major cities to accommodate tourists in utmost comfort. In addition, Poland offers over 200 campsites where tourists can enjoy the natural beauty. Agricultural tourism is a recent and evolving form of tourism in the country that encourages the concept of living closer to the land.
Weather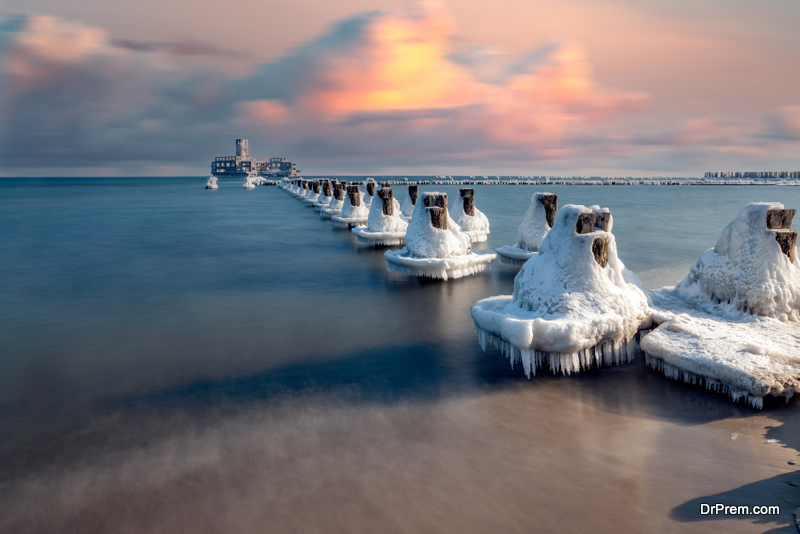 Featuring temperate weather in most areas, which become oceanic towards the north and west and continental (warmer) in the south and east, Poland provides pleasant conditions to enjoy its natural beauty and cultural heritage. Summer temperatures in Poland range between 18 °C and 30 °C according to the altitude of the region, while winters are relatively cold with temperature ranging between 3 °C  and −6 °C in the northwest and the northeast respectively. Tourist season in Poland stretches from the month of May to September. The Central European country experiences rainfall throughout the year, while tourists can enjoy snow and winter sports from mid December to April in the southern part of the nation.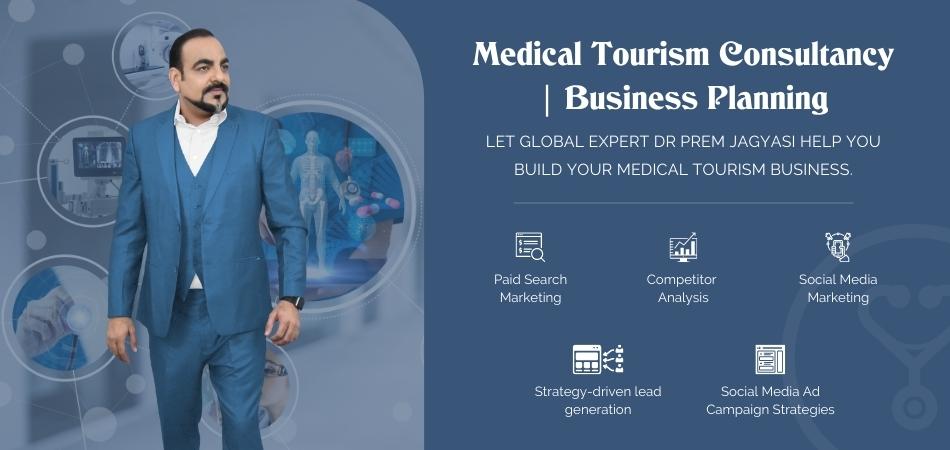 Healthcare System in Poland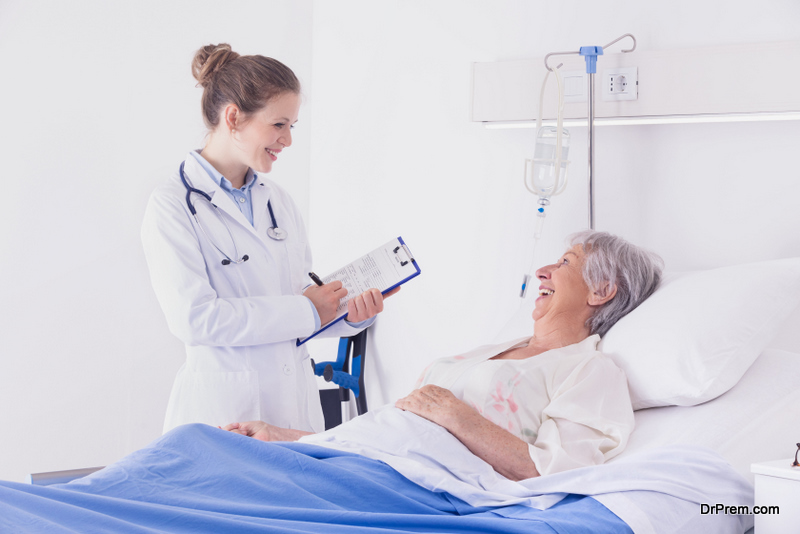 Featuring a publicly funded health care system, Poland provides subsidized (rather free) health care in publicly funded hospitals to all its citizens, especially children, pregnant women, physically challenged and elderly people. However, a recent study shows that around 91% of pregnant women and 65% of citizens in Poland visit private healthcare centers, which clearly indicates the difference in the quality of healthcare in public and private hospitals. Polish government also provides pre-hospital emergency medical services, including first aid and ambulance service, through local, publicly operated hospital.
Quality of Healthcare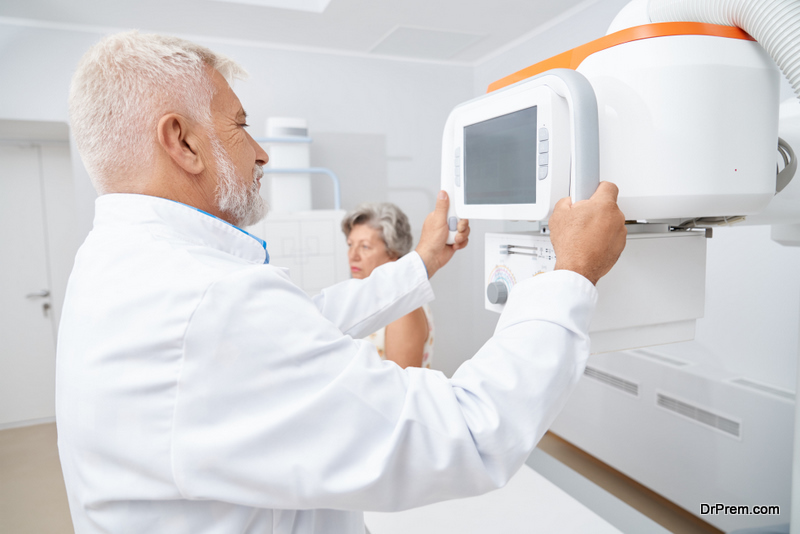 When we talk about the medical tourism business, Poland is not lagging behind either. Even though there is a lack of JCI accredited facilities throughout Poland, hospitals catering to the medical tourists have other international accreditations like the ISO, Trent and the European Society for Quality in Healthcare to name a few. The medical services provided through clinics and hospitals are world-class supported by modern equipments and technology which is equivalent to the standards of Western European countries. Most of these medical facilities are government provided or aided in some way or the other. However, some leading private institutions also cater well to the needs of foreign medical patients.
Medical Tourism in Poland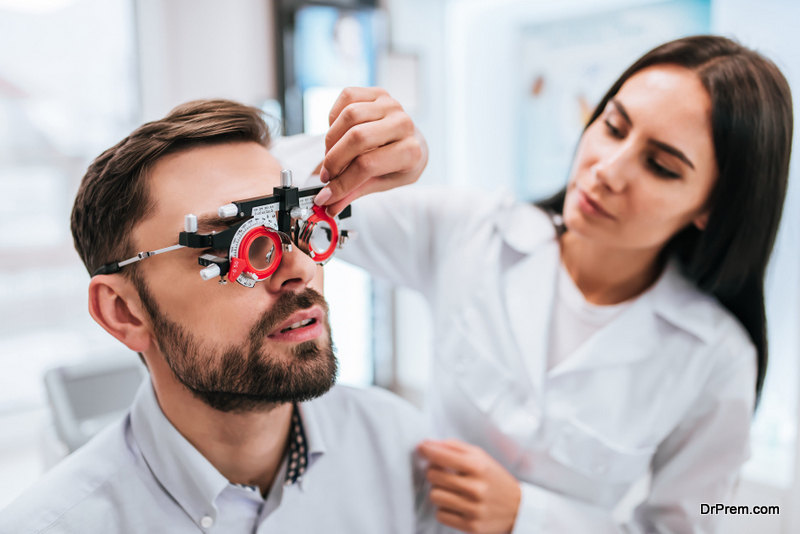 After Poland's induction and acceptance to the European Union, Poland has gradually been growing as a top medical tourism destination in Europe. Now a large number of European tourists are traveling Poland and becoming aware of the country's ability to provide excellent healthcare at an affordable price. In addition, it provides first-rate leisure holidays, so medical travelers can enjoy their vacation while accessing healthcare in the country. Known for its cheap and effective dental treatments, Poland is attracting a large number of patients seeking dental treatment from the UK and other neighboring countries.
In 2017, Poland was ranked 24th among the worldwide medical tourism index and was 5th among the European countries. Flying to Poland is convenient and affordable due to several budget airlines flying to different cities such as Szczecin, Katowice, Gdansk and Cracow.
According to Poland PwC, medical tourism business in Poland is developing by 12-15% per annum and almost 400 thousand foreign patients travel to Poland every year. Patients visit dental clinics, medical spas, long-term healthcare facilities. Increased interest has been seen in bariatric surgery, plastic surgery, cardiology, orthopedics, ophthalmology and also for oncology.
Aggressive medical tourism marketing strategies by the public and private sector could attract more patients. However, it is ahead of other European destinations such as Czech Republic, Lithuania, and Hungary, mainly due to the highly developed healthcare facilities. There are more than 19,000 dental clinics, over 700 plastic surgery and aesthetic surgery clinics, and 1,700 clinics catering to other medical specialties.
Popular medical treatments sought in Poland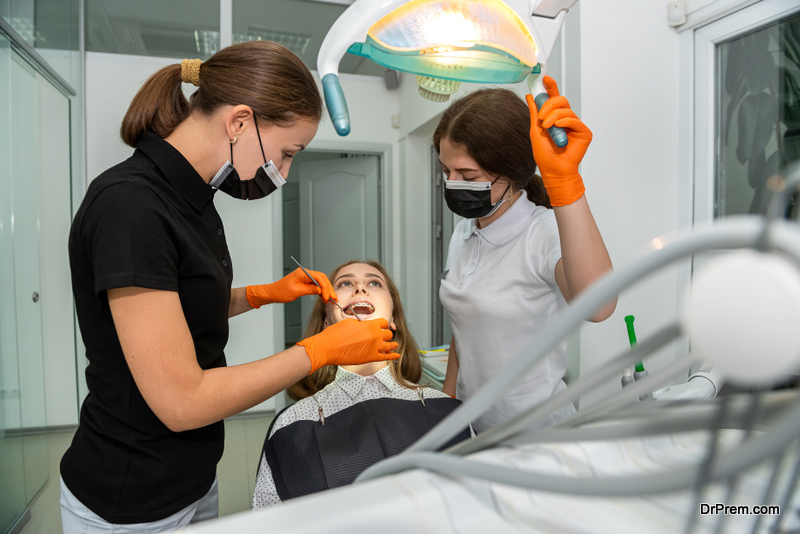 Dental treatments and Stomatology or the branch of dentistry is concerned with functions, structures and diseases of mouth, are most popular treatments here. Orthopedics has been a specialty of the Polish healthcare offerings since 1971, with full range of reconstructive post-traumatic surgeries and auto-transplantation of toes and fingers. Polish orthopedists also specialize in Sports orthopedics carrying out kyphoplasty compression fractures of spine, and offer latest treatment methods of ankle joint implantation.
Cardiac Surgery and cardiology are preferred treatments too, due to the high standard of equipment such as fully integrated operating table for valve implantation, coronary stenting, mitral valve repair, structural defects and implanting bioresorbable stents. Medical tourism facilitator companies arrange travel, accommodation, hospitals, concierge services for these treatments.
Medical tourists visit the international award-winning World Hearing Center situated 30 km from the city of Warsaw. The center manages educational and research projects as well as diagnoses, treats and provides rehabilitation for foreign and domestic patients with hearing problems.
Innovative treatments developed in Poland
Poland has developed several cutting edge medical procedures such as endoscopy of heart without the necessity to open up the heart, using patient's own tissue which is prepared during surgery itself, reconstructing larynx with tumor, and liver transplantation of HIV patients in comatose state.
In the field of oncology, Poland offers patients RNA vaccines, latest genetic tests using DNA chip that checks for hundreds of DNA code for mutation of the cancer cells.
Researchers in Poland have devised a method to visualize the brain processes as well as stimulate the brain with electrodes implanted in the brain for treatment of epilepsy and OCD.
Affordable treatments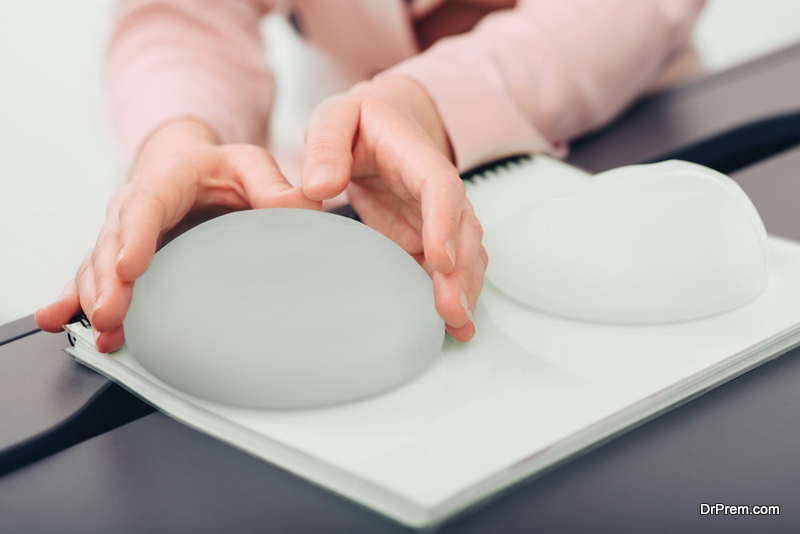 Treatments in Poland are significantly less than in US, UK or other European countries such as Germany. In the US, Coronary By-pass surgery costs about $140,000 but in Poland the cost is only $15,000. Breast implants in Germany cost $7,000 but in Poland it is around $3,000.
Some treatments such as Aesthetic and cosmetic procedures are cost lower than East European countries such as Lithuania. In Lithuania, these procedures cost about $3,000 whereas in Poland the cost is only $800. Similarly, eye surgery cost in a medical tourism destination like Israel costs $3,000 but in Poland costs $1,000. In the UK, Dental Implants are priced around $4,000 but in Poland the price is only $700.
According to a recent study, medical tourists prefer Poland not just for the affordable costs and considerable savings, but also for the high standard of treatments.
Poland finds place in the medical tourism destination guide due to the excellent healthcare and facilities, affordable costs, and beautiful tourist spots. As English, French and German are spoken fluently by most people, the communication barrier is much reduced too.