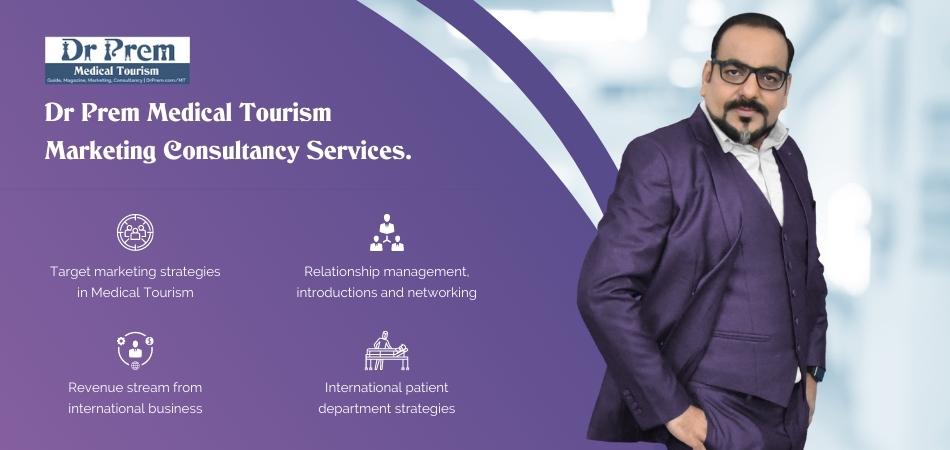 A new entrant in the medical tourism industry, Croatia is slowly developing a reputation for providing quality health care services to foreign paying patients. By offering specialized health services to medical tourists, more and more individuals in Europe dissatisfied with the medical care in their country are traveling to Croatia to access care.
The medical tourism health services in Croatia are mainly focused around dental care, plastic surgery procedures, eye-care and spinal surgery and according to news agency, Reuters, Croatia has the potential to become the leader in Europe offering those services. Along with the medical services it offers plenty of wellness facilities as well allowing medical travelers recuperate and rejuvenate under the best conditions.
Croatia bears the legacy of initiating organized health tourism in Europe. Hvar Island, the sunny destination was much preferred by neighboring European travelers to escape harsh winters and recover from chronic ailments. Noted medical expert Dr Prem Jagyasi, in a special interview highlighted immense potential of health tourism in Croatia. The way Croatia has come up in the medical tourism map has been impressive despite several challenges and obstacles.Annual medical tourism conferences and meets hosted in Zagreb have further widened development opportunities.
In this guide you will read about:
Guide to Medical Tourism in Croatia – Facts, Trends, News, Services, Research, Business and Updates by Dr Prem
General information about Croatia

Language
Time Zone
CET(UTC+1) summer CEST(UTC+2)
Dialing Code
+385
Electricity
230V, 50Hz
Major Cities
Zagreb-Centar, Zagreb, Split, Rijeka
Currency
Kuna (HRK)
Clothing
Lightweights with rainwear for summers, medium weights

for winter with heavier clothing for inland areas.

Health Related

Mortality Rate
11.38 deaths/ 1,000 population
Life Expectancy
M 74.0/ F 80.3
Hospitals JCI accredited
0
Recommended    Vaccinations
Hepatitis A, Typhoid, Hepatitis B, Influenza, Tickborne

encephalitis, Diphtheria-tetanus, MMR, Varicella

Other Infections
Brucellosis, HIV
Tourism in Croatia

Population
4,284,889
Reliability of Police Services
53/140
Global Competitiveness
3.39/7
Physician Density
44/140
Tourism Competitiveness
4.6/7
Hospital Beds
28/140
GDP/Capita
18,191
Quality of Air Transport Infrastructure
79/140
Health and Hygiene
6.0/7
International  Air  Transport  Network
99/140
Safety and Security
5.3/7
Quality of Roads
29/140
Air Transport Infrastructure
3.0/7
Hotel Rooms
13/140
Tourism Infrastructure
6.7/7
Tourism Openness
11/140
Cultural Infrastructure
3.9/7
Attitude  of  Population  Towards Foreign Visitors
65/140
Visa Requirements
37/140
Croatia, officially known as The Republic of Croatia, is a unitary democratic parliamentary republic that lies in the southeastern part of Europe. It forms a long maritime border with Italy in the Adriatic Sea, which stretches up to 2028 kilometer. Another feature of this country is its unique shape, which is very uncommon. This uncommon shape was a result of the expansion by the Ottoman Empire towards the central part of the Europe.
Location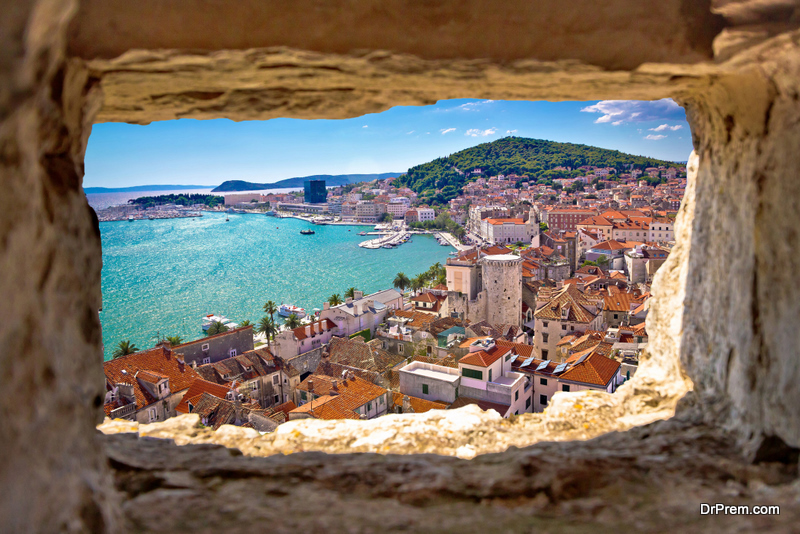 Located at the crossroads of Central Europe, Southern Europe and the Mediterranean, Croatia is surrounded by Hungary in the northeast, Serbia in the east, Bosnia and Herzegovina in the southeast, Montenegro in the southeast, the Adriatic Sea in the southwest and Slovenia in the northwest. Vacationing in Croatia can be a lovely experience getting immersed in natural grandeur and indulging in lots of outdoor wellness activities
People in Croatia
The people of Croatia are very friendly, hospitable and are proud of their culture and national identity. They welcome guests and foreign travelers with open heart. Croatians are open-minded and fun-loving people who enjoy music and good food with their family and friends. Offering a safe and healthy environment to foreign tourists, Croatia is fast becoming a popular tourist destination in Europe.
Events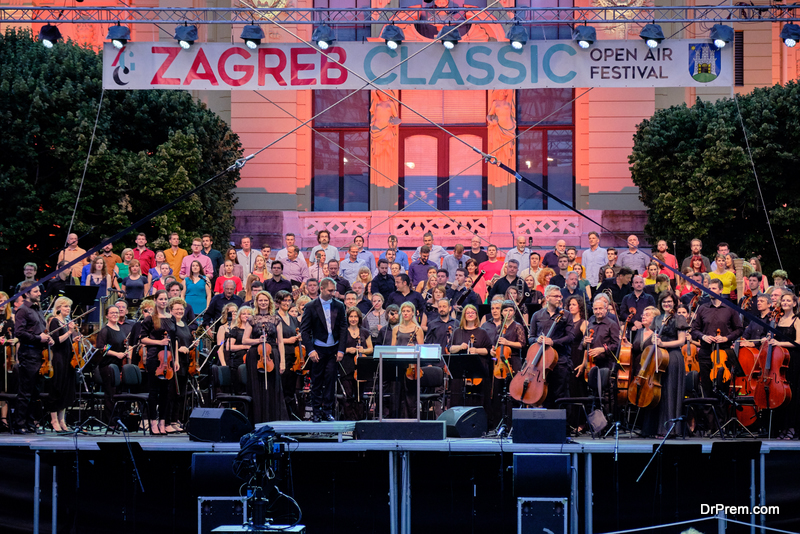 Croatia hosts a number of colorful festivals and events throughout the year in various towns and cities. Rijeka Carnival is one of the largest events not only in the Croatia but also in Europe, which starts in mid-January and lasts until mid-February. People enjoy the festive season by actively participating in different parades, concerts, exhibitions and balls. Rijeka Carnival attracts over 100,000 domestic as well as foreign spectators.
Croatia also hosts an international documentary film festival, the Zagreb Dox, which takes place at the MoviePlex cinema in the Kaptol Center. This event organizes a number of themed programs, together with a contest for the best documentary. Held in the month of October, the Zagreb International Chamber Music Festival attracts a number of domestic as well as foreign artists from different parts of the world.
Weather
Presenting diverse climate conditions, largely continental and Mediterranean, the weather in most parts of Croatia is moderately warm and rainy. The average monthly temperature of Croatia ranges between −3 °C in the month of January and 18 °C in the month of July. The inland of Croatia is characterized by a very harsh continental climate with extreme differences in summer and winter temperatures. Lika and Gorski Kotar flaunting a frosty climate at elevations over 1,200 meters are the coldest parts of the nation, while the areas around the Adriatic coast presenting the Mediterranean climate are the warmest areas of Croatia where the temperature mounts up to  40 °C in summers.
Healthcare System in Croatia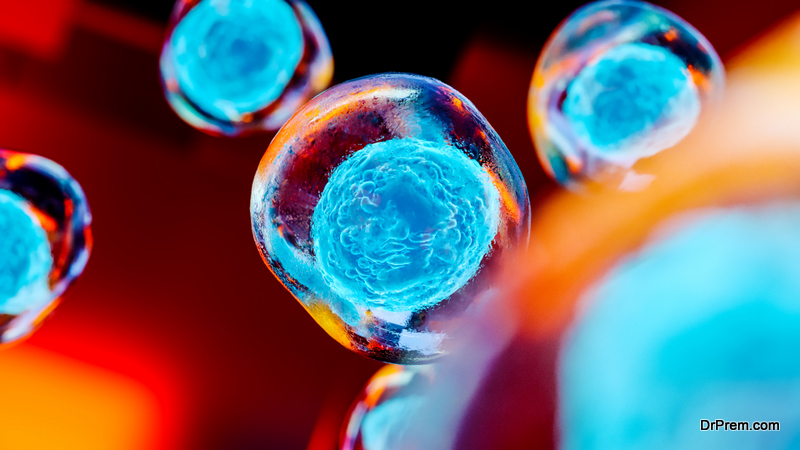 Based on the concept of accessibility and continuity of care, the healthcare system in Croatia is characterized by a very dominant public sector with a large number of state owned hospitals and government undertaking medical centers. Like most other developed nations, Croatia also spends a high percentage of its GDP on healthcare facilities.
The public healthcare system in Croatia is funded through the mandatory health insurance of the citizen, which ensures the access to healthcare services to all its citizens. General taxes gathered from the public also contribute to the public healthcare system in the country.
It would be highly relevant to name three premier clinics that have soared to international fame for their outstanding service and personalized care.
Bagatin Clinic is named as the best dermatological clinic in Europe, St. Catherine's Specialty Hospital inZabok, the shining star in Croatian healthcare offers advanced personalized medicine and stem cell treatments and Svetlost is noted for its highly specialized eye treatments.
Quality of Healthcare
Majority of the people receive quality healthcare services in Croatia, as the life expectancy, which currently is just three years below the EU average, is growing steadily throughout the nation. The private healthcare sector, together with a few public hospitals or clinics, offer as good medical service as you get in other European and American countries. However, the healthcare or wellness cost is far less in Croatia if compared to its European and American counterparts.
Since Croatia is still a newcomer in the medical tourism market, there are no officially accredited hospitals in the nation. However, Croatia is committed to offer quality healthcare services to both domestic and foreign patients, turning it into a popular destination for medical tourists seeking economical yet satisfactory medical services.   Moreover, Croatia has signed a contract with the Canadian Society of International Health to implement a national accreditation program that will monitor and improve the quality of healthcare services in the country.
Medical Tourism in Croatia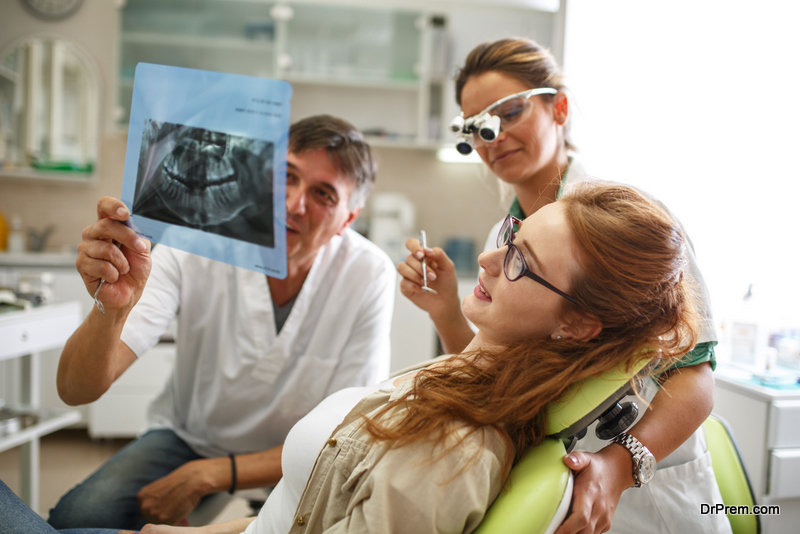 Croatia is a new entrant in the medical tourism industry where medical tourism is growing slowly and steadily. The country assures quality health care services not only to locals but also to the foreign patients coming to the nation from different parts of the world. Offering specialized health services to domestic as well as foreign medical tourists, the Central European nation is attracting more and more individuals seeking quality health care. Providing a universal health care system and free primary and secondary education to its citizens, Croatia also supports its culture through several public institutions and corporate investments.
The medical tourism or healthcare services in Croatia revolve around dental care, plastic surgical procedures and spinal surgery. Offering a number of medical as well as wellness facilities, Croatia has the potential to become a leading healthcare service provider in Europe.
According to the data from Fitch Solutions, Croatia spent around 8.3% of the GDP on healthcare in the year 2020 equivalent to $4.360 billion, or $1,060 per capita. Public sector received 80% of the spending and private sector received the rest 20%. Pharmaceutical sales were $1.576 billion and the medical devices market was approximately $362.9 million.
In Croatia the healthcare funding comes mainly from the country's compulsory health insurance operated by Croatian Health Insurance Fund (HZZO). The total number of insured citizens was 4.1 million in 2021.
Medical tourism is being supported by the government through the setting up of various strategy and plans, such as the National e-Health Strategy which would support modular IT infrastructure development and also support telemedicine.
A National Cancer Prevention Strategy 2020-2030 in tandem with the Europe Beating Cancer Plan is projected to boost the demand for the prevention as well as treatment of cancer in the public hospitals.
Medical tourism business demanding high quality services and facilities in Croatia is expected to be the main driving force behind the improvement of healthcare sector, telemedicine and other areas.
Hospitals in Croatia fall into 5 categories specified by the government –
Clinical Hospital Center, Clinical Hospital, Clinic, Specialists Hospital and General Hospital. Medical tourists have to choose the healthcare facility with care as there may end up in a hospital which does offer the treatment they need. Medical tourism facilitator companies can help in choosing the right hospital or clinic.
Top hospitals offering medical tourism in Croatia
Croatia lacks a single JCI accredited hospital but does have a regulatory body in the form of the Ministry of Health. Hospitals and clinics in the country are verified by the Global Healthcare Accreditation and the American Commission International.
Axis Specialty Hospital: Also known as the Veterbris International Spine Hospital, it was founded by a group of medical experts in 2010 in order to achieve better outcomes and institute innovative treatments. Minimally invasive procedures were introduced in the hospital as part of their innovative treatments.
Specijalnabolnica Sveta Katarina: This hospital focuses on state-of-the-art diagnostics, rehabilitation and therapeutic infrastructure to deliver excellent healthcare comparable to other hospitals in Europe.
County General Hospital Vukova hospital and the Croatian Veterans: with 249 beds, the hospitals encompasses diverse medical facilities and is equipped with advanced medical equipment and innovations.
Popular medical treatment sought by medical tourists in Croatia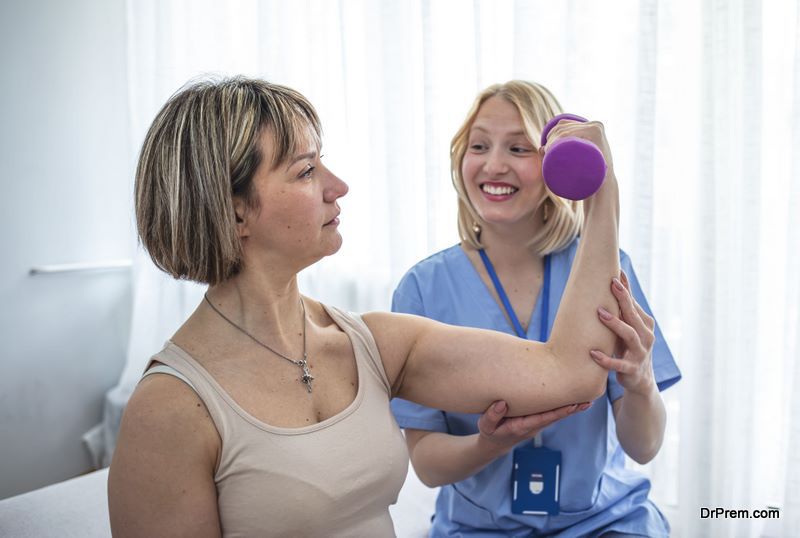 Medical travelers come to Croatia with the assistance of medical tourism facilitator companies for treatments such as Dental Care, Cosmetic Surgery and Physical Therapy and Rehabilitation.
Bagatin Clinic – A preferred medical tourism center in Zagreb, Croatia
PoliklinikaBagatin is currently displaying an all round excellence in providing cutting-edge medical treatments in Croatia, the land where organized medical tourism initiated 150 years back.
In Croatia, you get caught amidst the mesmerizing azure waters and pleasant sun of the Adriatic Sea and idyllic charm of the innumerable islands dotting the coastline.  Medical tourism in Croatia is on fast track growth path as the country continues to enjoy record tourist visits for recreation and health restoration purpose.
Bagatin Clinic – The shining star of the constellation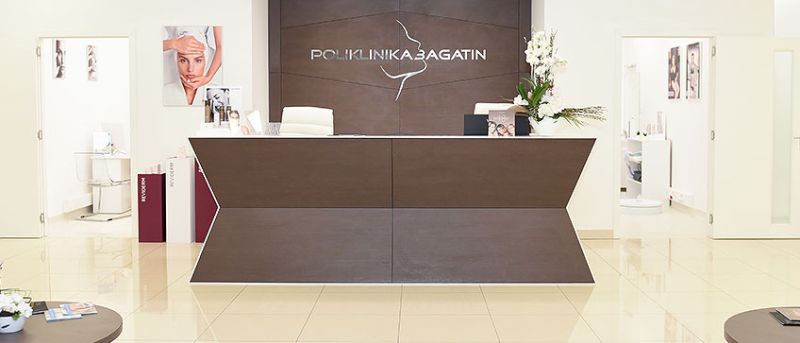 Image Source : PoliklinikaBagatin.Hr
The polyclinic has a sound history of treating foreign travelers for more than 20 years. It all started with Dr. Prof MarijoBagatin, a world renowned maxillofacial specialist and the father of the current CEO Ognjen Bagatin who founded a small private clinic in 2005.
This sapling with strong family support gradually developed into one of the leading multispecialty clinics in Croatia providing state-of-the-art treatment facilities in dental treatments, cosmetic dentistry, aesthetic surgery and anti-aging treatments.
In dental treatments, Croatia is a star.  About 100,000 Italians ferry the Adriatic Sea every year to avail these treatments at an incredibly low price and enjoy a great sunny vacation.  About 70% medical tourists stepping into Bagatin clinic seek dental treatments, and they are mostly from Italy, Austria, Slovenia and Switzerland.
A recognized Beauty Destination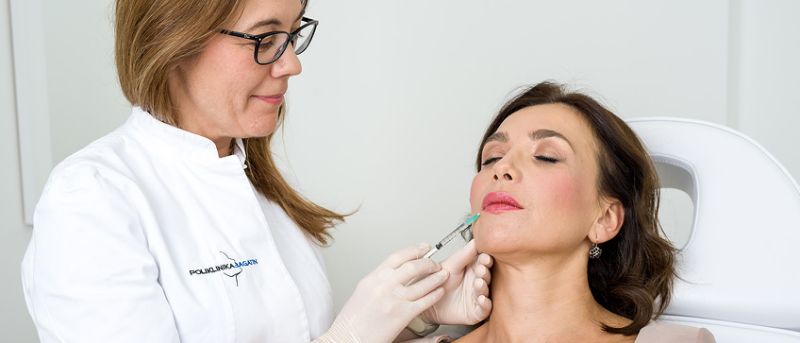 Image Source : PoliklinikaBagatin.Hr
The clinic has marched much ahead currently welcoming a bigger clientele from 30 countries. Its exceptional expertise in plastic surgery and aesthetic and reconstructive medicine has fetched the recognition of being "The Best International Cosmetic Surgery Clinic" in 2017 from IMTJ.
Trailblazing the humble beginning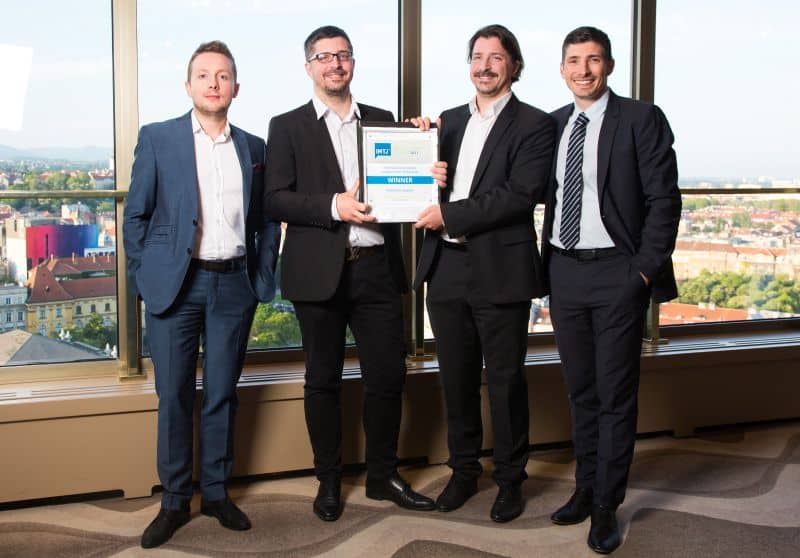 Image Source : PoliklinikaBagatin.Hr
The mission and vision of Bagatin clinic serving foreign medical patients, even before the medical tourism boom, are carried forward by the current CEO Ognjen Bagatin and his brothers Dr. DinkoBagatin and Dr.TomicaBagatin (who are also renowned plastic surgeons) duly supported by a robust team of experts.
Acknowledging that dental treatments as the biggest contributor to the business, BagatinPoliklinika has given due importance in creating state-of-the-art dental clinic although its foundation was based on the expertise of plastic surgery. The clinic as it stands today is a consequence of a rare combination of professional legacy and capacity-building in highly demanded dental treatments.
Today PoliklinikaBagatin is unquestionably one of the most dynamic and successful medical tourism businesses whose fame has reached beyond the borders of Croatia and the Adriatic coast.
Key takeaways: High quality treatment services and reasonably low cost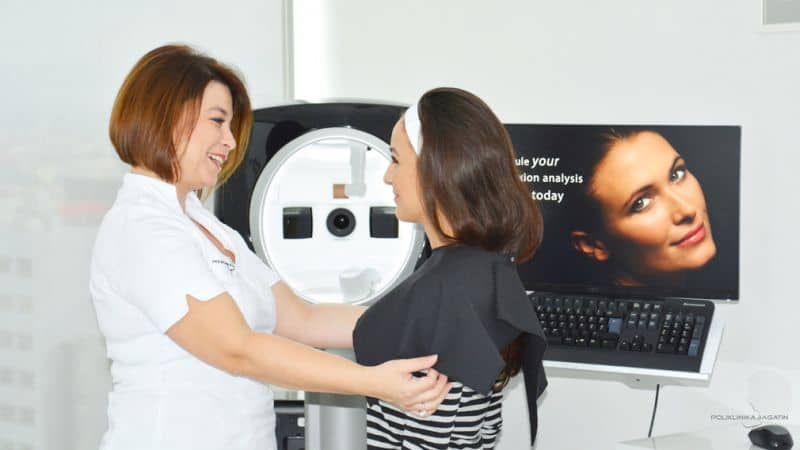 Image Source : PoliklinikaBagatin.Hr
The clinic operates from two prime locations in Zagreb providing more than 250 treatments banking on its four core competencies – Dental treatments, Plastic Surgery, Dermatology and Cosmetology.
Of the two locations of the clinic, one is simply superb – the ultra-modern dental clinic accommodated uniquely on the 10th floor of the Zagreb Double Tree by Hilton Hotel. The medical travelers enjoy top-class accommodation and avail high quality treatment services within the same facility.
The swanky clinic with its impeccable neatness and sui generis furnishings catches your attention first followed by the warm hospitality generating the feel-at-home ambience. From this dental studio, you get the splendid 360 degree panoramic view of Zagreb landscape and Mt. Sijeme, an additional wellness-enhancing factor that one needs to acknowledge.
The clinic lays high emphasis on aesthetic dentistry, oral surgery, implantology, 2D/3D diagnostics using cutting-edge technology and the artistic expertise of the in-house dental specialists. To satisfy the rising demands of the modern age clients, the clinic is well equipped in providing the most advanced dermatology and body contouring treatments.
The second clinic located in Downtown built in European style is equally spacious with unique interior décor having state-of-the-art treatment facilities.
Talking of quality and treatment standards, these are not restricted within the sophisticated treatments but also cover other factors like treatment outcomes, complication risks and faster patient disengagement. Here too Bagatin Clinic shows an outstanding performance following a standard protocol for good practice benefiting the international medical travelers.
Cost advantage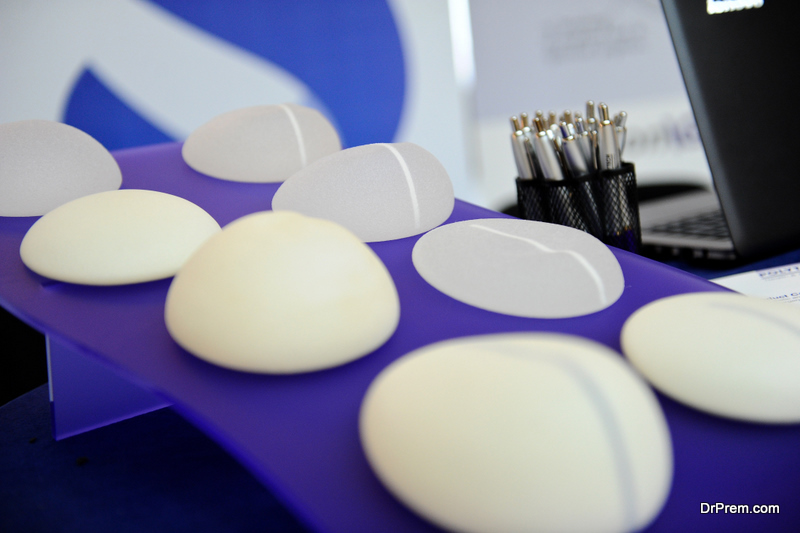 This is often the prime motivator for people seeking beyond the border medical assistance. Bagatin clinic allows about 40-60% of the cost savings on medical treatments which is pretty attractive! The patients get to enjoy a splendid vacation in this beautiful land amidst a healthy ambience within a reasonable cost package.
A study of the approximate cost would give a better image:
| | | |
| --- | --- | --- |
| Treatment Procedure | Avg. cost in the US | Approx. cost in Bagatin Clinic |
| Breast augmentation | $7000-$9000 | $4100- $4400 |
| Tummy Tuck | $10000- $15000 | $3600-$5600 |
| Dental Implants | $1800-$2500 | $600-$900 |
To maintain a transparency in pricing, the cost details are provided on the clinic website.
Patient First Attitude
Bagatin Clinic believes First impression is the last impression. This starts from the first day of the patient contacting the clinic and lasts till the treatment is over in all respects. The clinic is highly focused on easy accessibility so that the patients do not have to wait for long to avail the required treatment.
In spite of its high reputation in offering state-of-the-art treatment facilities at attractive packages, the clinic is adept in offering personalized services fulfilling the varied requirements of the patients.
Stressing on patient experience fulfilling the hopes and expectations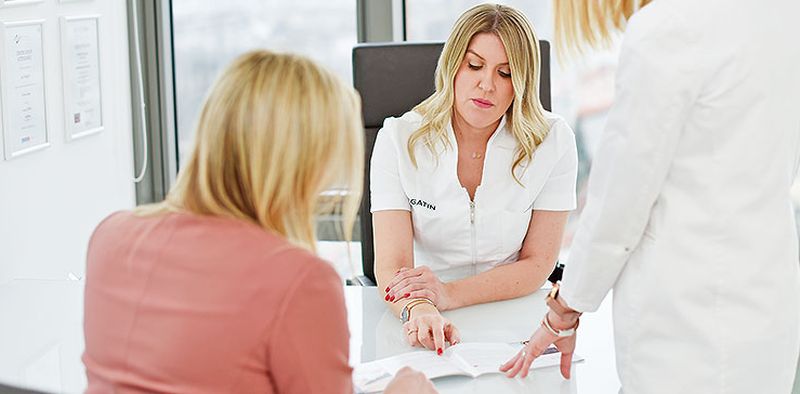 Image Source : poliklinikabagatin.hr
In medical tourism, it is the patient experience that sums up the value of the destination/clinic. It is obvious that medical travelers would look more for personalized services. Offering such tailor made services is an everyday challenge but the specially trained team of Bagatin Clinic enables a great experience for every patient.
The excellent communication process sets the ball rolling. The scratch-to-end support initiates from visa assistance, arranging airport transfers and accommodation, front desk concierge services, treatment procedures and extends till aftercare and follow ups.  The patients feel special even in a distant land and leave the clinic happily carrying gift-bags with Croatian mementos.
Thigh level of patient satisfaction has far reaching consequences, which gets reflected in the online feedback system. 98% of the patients are willing to come back to Bagatin clinic for future treatments if required and happily recommend this clinic to a friend or family member. It is mention worthy that a substantial business of the clinic comes from referrals.
What if things go wrong?
Undesirable outcomes in medical tourism often become news headlines but with Bagatin Clinic, such incidents are rare.  The clinic offers one of the most comprehensive quality guarantees in dental and cosmetic treatments.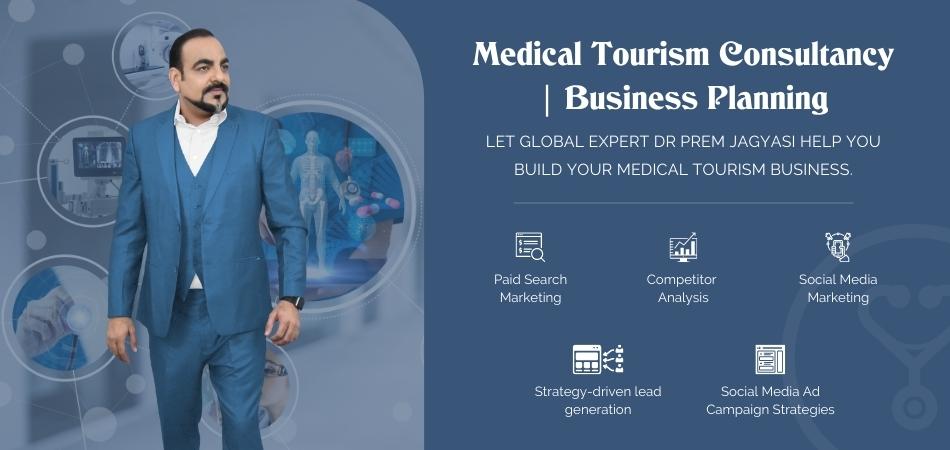 The dental implants and prosthetics provided carry years of warranty and have minimum chances of complications provided the patient complies with the pre and post operative instructions handed out by the specialists.
In terms of legal assistance for any unfortunate outcome caused due to hospital/clinic negligence, Croatian hospitals are obligated to follow the international standards in safeguarding the patient's interest according to the legislation and regulation of the European Union and Croatia.
Upholding the destination as a valued medical service provider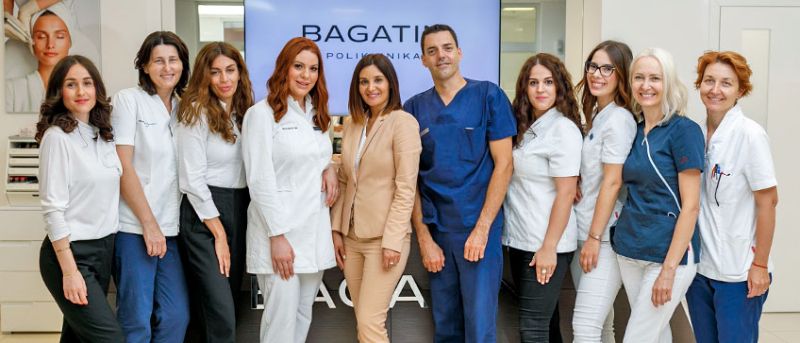 Image Source : poliklinikabagatin.hr
Aiming to enhance the destination value to abroad medical travelers, Bagatin clinic created a unique Destination Guide in cooperation with Medical Tourism Association (MTA) helping the prospective medical travelers with valuable information about the destination and the clinic.
The sincere efforts taken up by the clinic to position Zagreb as one of the leading tourism destinations has been acknowledged by the Ministry of Tourism, the ministry of Health and Croatian Chamber of Economy.
Riding high on success, Bagatin Clinic aims to touch new milestones reaching out to more number of medical tourists visiting the Adriatic coast.
Brimming with wellness, Croatia is the next stop to wellness and health tourism
Croatia is the land where you live your fantasies amidst the sunny Mediterranean climate and sapphire waters of the Adriatic Ocean. The country has been the favorite pick of millions of international tourists since long mainly from the European countries with the year 2016 seeing more than 15 million visits.
Croatia – The jewel of Europe sparkling with all the goodness of health and wellness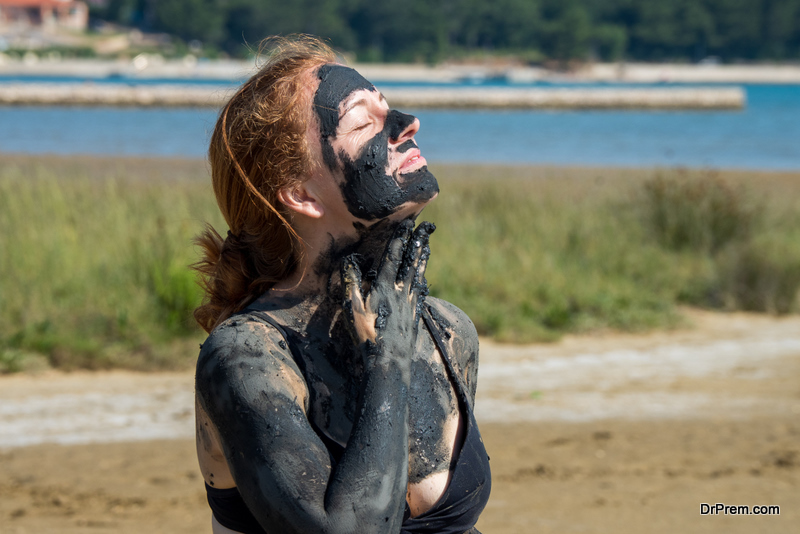 Wellness seems to be brimming in this country dominated by pristine nature offering a perfect tranquil ambience for the tourists to relax and unwind.  Croatia enjoys great tourism benefits by virtue of its geographical proximity with many European countries enabling the tourists get an easy access to restorative vacations on this land.
With the booming of global health and wellness tourism, this land is also seeing more number of wellness seekers along with the regular leisure travelers. Currently, health tourism in Croatia in concentrated only in about 80 wellness centers, 15 specialized hospitals and countless private clinics spread all over the country but the density of these centers is higher in North Croatia, Zagreb, Istria and Kvarner.
Ministerial support in promoting medical tourism
The ministry of Tourism and Health has initiated an all out effort to strengthen its medical and wellness tourism market to beat the next door competitors Slovenia and Hungary. The country is focusing on tapping the inherent resources and talent to position itself as a prime full-time destination in European Riviera.
The tourism minister has announced a huge investment plan of 400 million Euros for the health tourism allocating 270,000 Euros exclusively for marketing purpose.
The National Tourism Board has dedicated a special page on Health and Wellness showcasing the various products and services on its official website www.croatia.hr. Ten prominent destinations providing varied wellness and health programs are detailed on the page, which is a clear indicator of immense wellness opportunities the land has on offer.
The country is eyeing substantial investments in the upcoming Adriatic Health and Tourism Investment Forum which was conducted on 12th-13th October in Zagreb. This dedicated investment forum is the first of its kind in medical tourism that would provide the required financial boost for Croatian health tourism, which is still at the nascent stage.
Croatia – Once the pioneer in organized health tourism in the quest of regaining its position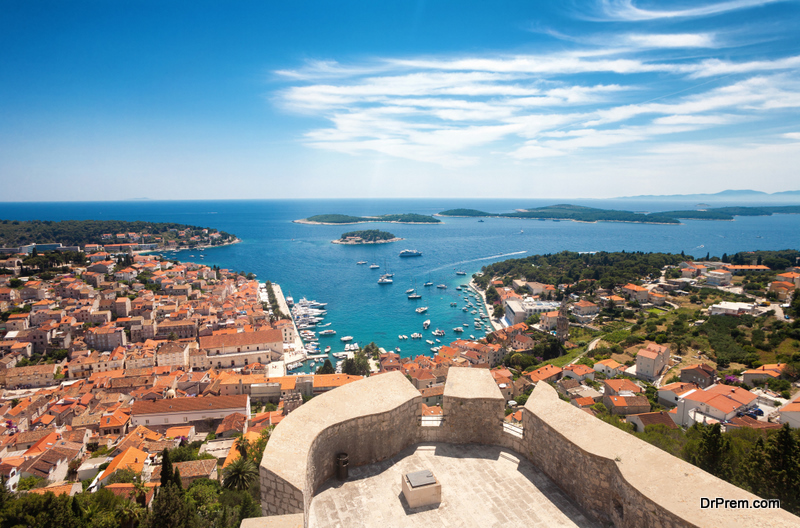 Organized tourism in Europe initiated 150 years back on the Island of Hvar in Croatia, named as the best hidden gem of Europe. With the establishment of Hvar Health Society, organized health tourism initiated. The elite class of Vienna and Budapest loved this island mainly due to its splendid soothing temperate climate. They enjoyed the balmy sunrays of the island escaping the chilly winter of their own countries which helped in recuperation from various chest ailments.
Climatic spas
The natural bounty and unspoiled air have helped the country to build a unique healing culture that stood the test of time. Climatic spas grew up offering inhalation therapies and anti-stress programs amidst the pristine environment that reinvigorate the stressed body and mind.
Mild winters and moderate summers foster the growth of exotic Mediterranean vegetation, which promotes the body's self regulatory system freeing it from chronic allergies and respiratory problems.
Thermal Springs in Central Croatia- Placed among the top ten in Europe:
The varying water temperatures of these thermal springs with proven medical efficacy and a huge abundance of therapeutic mud led to the mushrooming of local spa institutions. These spas with decades of experience are providing a range of treatments that help in faster rehabilitation of patients.
Healing sunlight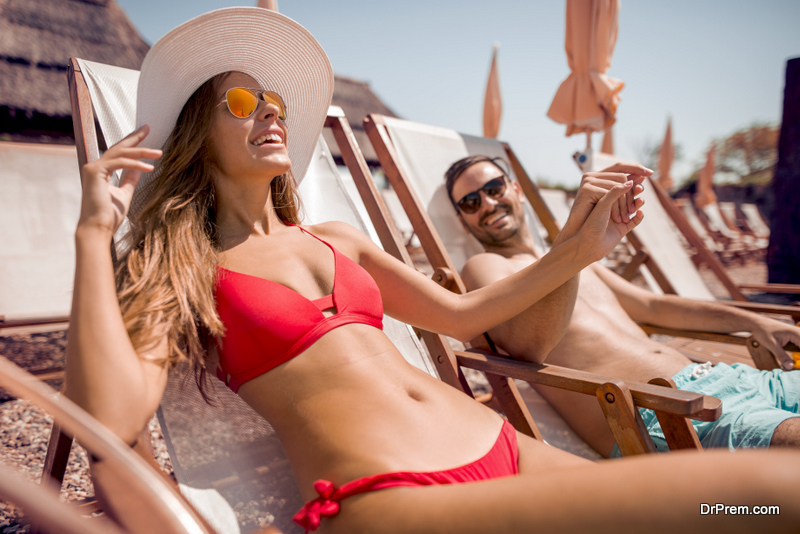 Sun in Croatia not only intoxicates but heals as well. There is a significant relation between health and light where exposure to an optimal sunlight is considered essential for humans. This coupled with the healthy Mediterranean diet, recognized by UNESCO as one of the intangible cultural heritages, offers a unique wellness package that reinvigorates mind and health.
Other exciting wellness activities
The sun drenched islands do not lag in offering other exciting activities to restore your health and wellness like nature walks, running, cycling, forest trails, rafting, sea kayaking, diving and sailing. Aromatherapy is in the air as you walk along the trails crowded with medicinal plants. The soothing fragrance of lavender and rosemary dominates infusing a fresh dose of life energy.
Exploring the untouched soil of the Adriatic coast dotted with sandy beaches and the interiors covered with mystic forests takes you to a different realm of wellness restoring the natural harmony of your body and mind.
Excellent medical talent – the driver of Croatian medical tourism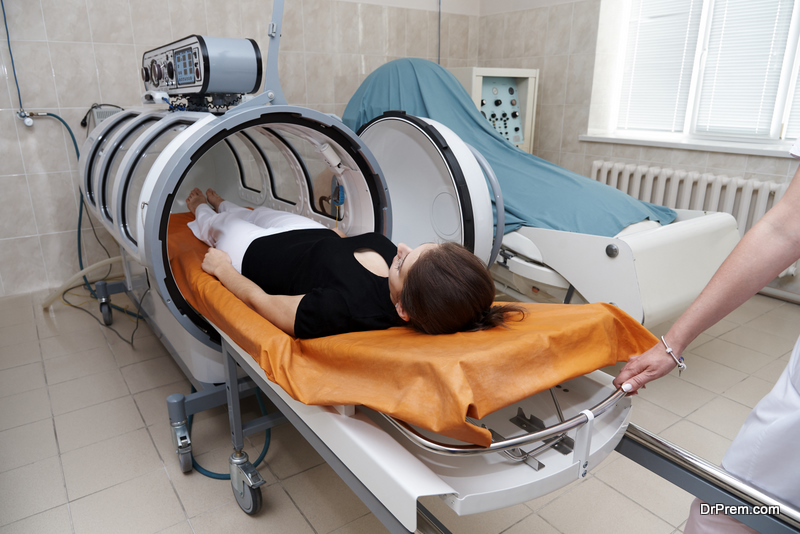 In the domain of conventional medicinal treatments, Croatia remains one of the pioneers with high international reputation. The century-old School of Medicine in Zagreb, one of the highly recognized medical institutions, is known for creating best global talents since generations.
Zagreb's school of medicine facilitated the foundation of other medical institutions in Croatia and neighboring countries introducing state-of-the-art diagnostic and treatment facilities. Recognized medical institutions in and around Zagreb have huge talent pool with proven expertise in ophthalmology, orthopedics, aesthetic surgery, dermatology and cosmetology and also in painless treatments like hyperbaric oxygen therapy.
Croatian doctors are acclaimed across the world and occupy respectable positions in globally recognized medical organizations, which speak volumes of the standard of the country's medical science.
Dental tourism is very popular in Croatia mainly due to its well built expertise and low cost packages. The polyclinics spread all over the region are known for providing the most advanced orthodontics and dentures.
In organ transplantation, Croatia is the star. The country is the most successful member of the Eurotransplant organization, formed 50 years back with the objective of finding the matching donors from different European countries for patients requiring transplantation. Croatia successfully conducts 350-400 organ transplantations in a year, a performance much higher than the average.
Accessibility is the key
Everything works fine if the dream paradise is within your reach or can be accessed easily. Here too Croatia enjoys an advantageous position so far its growth in health tourism is concerned. This is the prime reason that dental tourism is flourishing in Croatia. A short ferry ride easily transports Italians in numbers across the Adriatic Sea. Italians love the waters at this side of the Adriatic and also get some dental treatments done at an incredibly low price!
The airports of the Croatia's Adriatic Coast is receiving record traffic but the new terminal worth 330 million Euro of the Zagreb airport is welcoming a different clientele creating an interesting scenario for the growing health tourism of this destination.
With Emirates and Qatar Airways increasing their flight frequencies, Zagreb has opened doors to the visitors from Middle-East and Asian countries. The scene from other European countries is also encouraging as Norwegian extends its flights till December end and Monarch carrying visitors from the UK throughout the year.
With all necessary conditions for health and wellness tourism going in favor of Croatia so far, it is only a matter of time for this country to become a star attraction in this niche tourism sector.
The immense potential of health tourism in Croatia – An analysis by Dr. Prem Jagyasi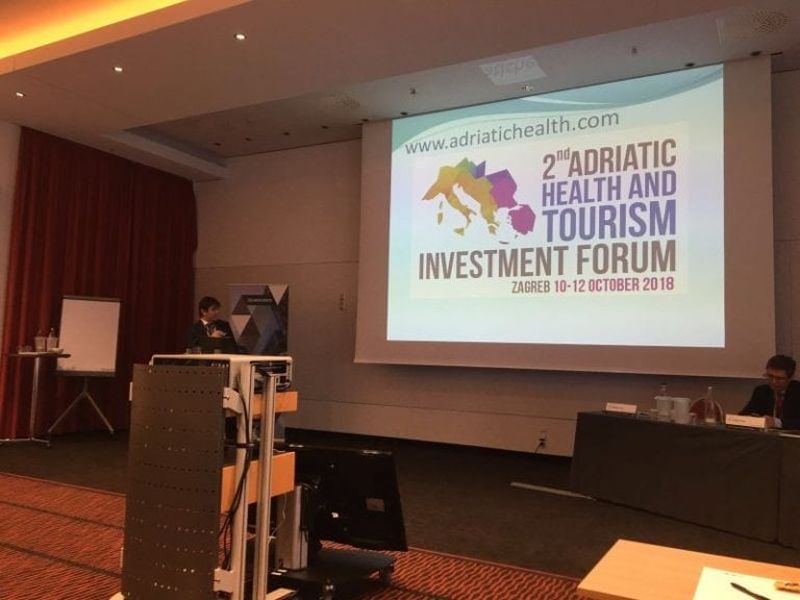 Image Source : adriatichealth.com
The 2nd Adriatic Health Investment Forum held in Zagreb, Croatia on 12th October'18 was of immense significance as it unearthed the huge potential of health tourism in the country. Amidst a galaxy of influential personalities and stakeholders, Dr. Prem Jagyasi, a global figure in medical tourism circuit shed more light on this matter that can definitely place Croatia high in global ranking.
Health Tourism in Croatia? Skeptics may raise their eyebrows. How many are aware that organized health tourism originated in the Hvar Island, the sunniest of all islands a couple of centuries back? The global medical tourism industry is progressing at a fast pace. Croatia should not lose any opportunity to carry its legacy forward.
Dr. Prem was invited as a keynote speaker in the event presented highly optimistic views about Croatia's prospect in medical tourism. His visionary opinion was an eye-opener as it seemed the country is sitting on a goldmine. According to his analysis, health tourism would soon be a significant contributor to GDP provided the country took sensible moves.
Substantial savings combined with an enjoyable vacation
Savings drive medical tourism. This weighs heavily in favor of Croatia. A treatment worth $685 in the US can be availed in $185 here. For a costly treatment, an US citizen can make a substantial saving and enjoy a great holiday. The quality of healthcare is at par with the standards of those in developed nations. English is widely spoken and understood in Croatia which automatically removes the communication barrier.
Even heavyweight American personalities including those from Croatian Diaspora present in the meet were all praises for Croatian healthcare. There were significant commitments from the American- Croatian cooperation to take health tourism forward.
Croatia enjoys a huge geographical advantage for its proximity to other European countries. The not-too-extreme bright sunny weather and great thermal spas are highly conducive to recuperation that medical tourists always look for.
Spectacular beaches along the Adriatic Coast, beautiful natural landscape, rich culture and a sound infrastructure, all these contribute to making a great holidaying destination where one can opt for affordable medical care as well.
When compared to other European destinations, Germany may experience more medical tourism but judging the conditions, these are more favorable in Croatia. So Croatia has all that it needs to become a global leader in the circuit.
Tourism is popular in Croatia. It recorded 18 million tourist visits in 2017. About 1% of them are likely to have opted for simple medical procedures like cosmetic surgery or dentistry. A small percentage of increment in medical tourists can be highly beneficial for the sector. For this, Croatia needs sufficient investment and meticulous planning.
Quality facilities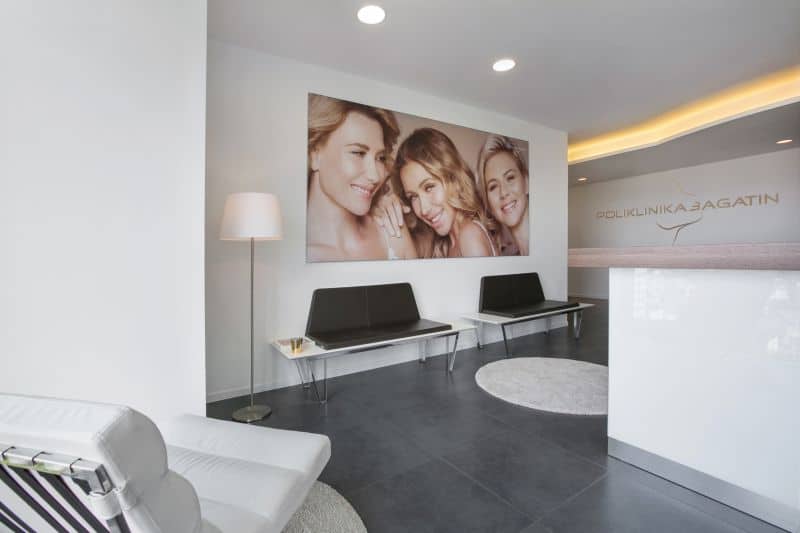 Considering the available healthcare facilities, Croatia is already doing a great job along with the leading peers of this market. It would be highly relevant to name three premier clinics that have soared to international fame for their outstanding service and personalized care.
Bagatin Clinic is named as the best dermatological clinic in Europe, St. Catherine's Specialty Hospital in Zabok, the shining star in Croatian healthcare offers advanced personalized medicine and stem cell treatments and Svetlost is noted for its highly specialized eye treatments.
Tapping the outsourcing healthcare services of Europe
Here lies the real opportunity of Croatian health tourism. Outsourcing the healthcare services to nearby medical tourism destinations by the developed nations is going to be the norm. Countries like France, UK and Germany are considering offering incentives to patients for beyond the border medical treatments to offload the NHS burden.
Thinking of Croatia's geographical location, the country can reap rich benefits. By improving its air links and with organized participation from relevant sectors, Croatia in the next five years would command a formidable spot among the top 10 global medical tourism destinations.
The first kind of Medical Tourism Investment Congress goes live in Zagreb, Croatia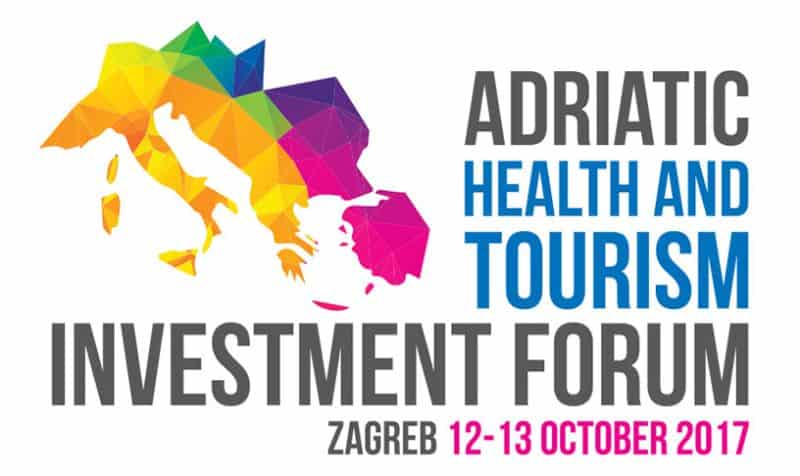 Image Source : Croatia.Hr
Zagreb, the capital of Croatia hosted the grand Adriatic Health and Tourism Forum, the first of its kind from 12th– 13th October. With high patronage of the Ministry of Health, Croatia, the stage for this high-profile forum was set in the vibrant city of Zagreb, a region from where organized health tourism in Europe took off 150 years back.
For a country where tourism accounts for 20% of its GDP, it is natural to focus on all round development of niche tourism sectors by inviting substantial investment from key players. Very few places in Europe offer such a relaxing ambience as in Croatia.
The islands dotting around the Adriatic Coast are sparkling gems of Croatian tourism. The country sees 11 million tourist visits every year. It is enjoying a record tourism season this year in sun and sea tourism and is eyeing an appreciable growth rate in health tourism sector as well.
A glittering assemblage
The upcoming 2-day meet promises an enthusiastic participation by experts and professionals. It has come up with a vast and interesting agenda with the aim to take Croatian medical tourism few steps ahead with better utilization of available resources and bring Zagreb under limelight as one of the prime destinations in this niche market.
The forum witnessed a galaxy of highly potential investors, influential speakers and professionals from the world of entrepreneurs, tourism, health and economy hailing from both the private and public sectors.
Their intellect and innovative capabilities shared in the meet would go a long way in enriching this destination in every aspect of health tourism making Croatia and the Adriatic region a year-round destination for the medical travelers from the bordering and far-flung nations.
Mr. Miljenko Bura, the president of the organizing committee has been displaying a high level of optimism in achieving this mission by synergizing the public and private sector and mobilization of health and tourism resources.
The Forum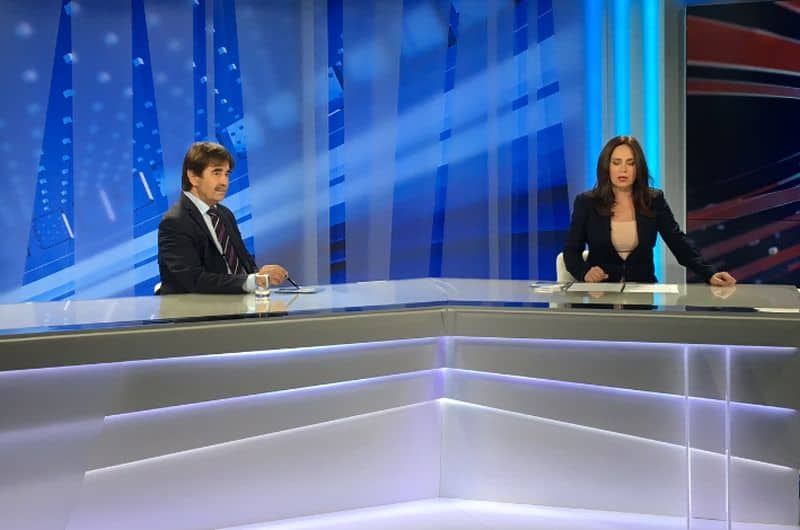 Image Source : AdriaticHealth.Com
The forum witnessed the introduction of a number of renowned domestic and international companies with their plenary presentations of projects. The panel discussions saw the gracious presence of recognized experts, entrepreneurs, developers, tour operators, hoteliers, accommodation service providers and eminent dignitaries from the governments of this region.
Dr. Prem's insightful medical tourism workshop on "Destination Branding"
As a motivational speaker and influencer and a leading global medical tourism consultant, Dr. Prem's innovative strategies are highly acclaimed. His enriched experience and well crafted thoughts have created many success stories in enhancing the brand value of medical tourism destinations and related projects.
Destination Branding is one of the prime agenda of this high-profile meet where Dr. Prem's workshop is going to add immense value. The workshop would offer a unique opportunity to delve in depth into the details of latest innovations in medical wellness.
Croatia is yet to position itself at an apical status in global medical tourism index. Thriving alone on the wonders of natural landscape and healthcare standards ranking at par with other developed nations is not enough to fill the coffers.
Dr. Prem's delivery held the magisterial gathering mesmerized and with an insightful exploration of health tourism, a plethora of significant information and observations came to light.
Thought provoking as they are the contents of the speech would help enable the participants to dig into the extreme fringes of possibilities, challenges and the latent opportunities within the orbit of medical tourism niche.
Positioning Croatia and Adriatic region as a round the year destination for pleasure and health tourism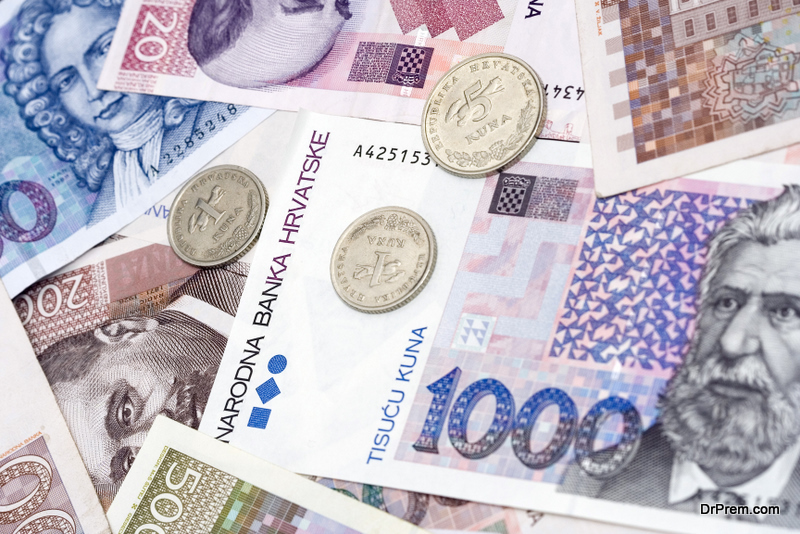 Organizing a dedicated investment platform of this stature is an appreciable effort to uphold the century old tradition of health tourism. The quality of healthcare in Croatia is unquestionably excellent but it is the price advantage that would lure more international health travelers. It has been realized that by incorporating medical wellness into tourism the attractiveness of the destination gets enhanced by several degrees fetching visitors round the year.
In an effort to capitalize the untapped resources, the Croatian tourism ministry has announced 400 million investment plan in health tourism of which 2 million has been allocated exclusively for promotion for the first time. With this huge ministerial patronage, the Croatian medical tourism is to see brighter days in near future.
Therefore, the agenda of this meet justified the objective where the emphasis would be on identifying important factors, which need to be considered to establish this region as one of the gems in international medical tourism.
As a dedicated investment platform, the meet would highlight the lucrative investment opportunities for the stakeholders which are likely to produce quick attractive returns. It would also bring to light the important role of the developers in various health tourism projects.
The forum pinpointed the importance of the relationship between the robust healthcare infrastructure and steady growth in tourism as both these components complement each other in developing the health tourism market of a region.
The global population burdened with stress related ailments is inclined more towards preventive medicine. The unique innovations in health preventive programs embedded with sophisticated technology presented by a sponsor would be highly attention grabbing. Medical tourism marketing would propel Croatian healthcare to the forefront.
The Croatian medical tourism is expected to receive some great medical tourism investment which would foster a sustainable health and pleasure tourism ecosystem.
Apart from Zagreb and the coastal areas, medical tourism has picked up in Baranja and Slavonia, and numerous clinics have formed a Pannonian Health Cluster.
Stem cell therapy, an emerging treatment in demand globally is offered by the St. Catherine Specialty Hospital in Croatia for cartilage defect treatment using mesenchymal stem cells. Laser eye surgery is offered by Svjetlost Eye Clinic which has performed thousands of successful lasik eye surgeries in the past ten years.
"Safe Stay in Croatia" boosting Medical Tourism in Croatia
The Ministry of Tourism, Croatia and Croatian tourism boards have collaborated with Kvarner and Zagreb Tourist Board as well as Kvarner Health Tourism Cluster to bolster the development of medical tourism in Croatia.
The country has opened up for travel including wellness and medical travel. It is in the process of developing health and wellness tourism beyond the visitors that throng the country for its thermal tourism in the summer. In 2020, 80,000 tourists came to Kvarner for health tourism. The health tourism ministry and tourism boards can promote the sector with medical tourism marketing.
The "Safe Stay in Croatia" has been introduced to monitor hygiene and health standards in hotels and wellness resorts. Vacationers would be offered free rapid covid tests and it is planned to offer both antigen and PCR tests.
Zagorje To Foster Medical Tourism Business in Croatia Along With Other Niche Tourism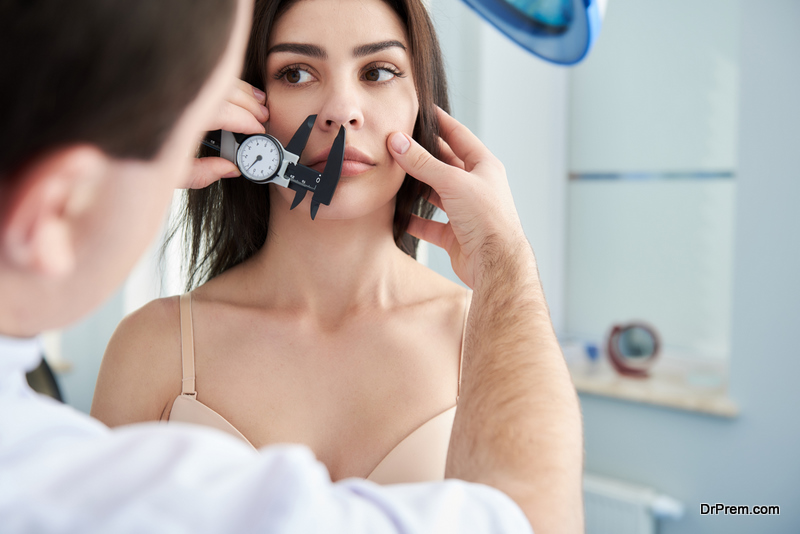 Zagorje, the picturesque land located north of Croatia may not be much heard of but is gradually positioning itself as a high-potential medical tourism destination in the coming years. And why not? A pristine land full of sunshine, castles and monuments and awe-inspiring landscape created by sunbathed vineyards, Zagorje is yet to unravel its full potential in the domain of tourism.
Located only 30 kilometers from Zagreb, the capital city, Zargoje has many things to offer to a medical tourist. Hardly a tourist will find so much variety accumulated in a small space especially in Europe. It seems as if you have landed in a fairy land pleasantly encased amidst boundless beauty.
Past one decade or so, Croatia is seeing a huge number of medical tourists from Western Europe. People are crowding this land crossing the Adriatic Sea to avail high-end plastic surgery and dental treatments at almost one-third of the cost.
Zagorje poised to add more revenue through medical tourism
KrapinaZagorje County covering most of the Zagorje occupies the second place among the twelve continental counties. This county mainly receives loyal guests from Slovenia, Germany, Poland, Korea, Bosnia and Herzegovina, Italy and Israel. The number of tourist arrivals has risen appreciably by 31% in 2016. Encouraged by this fact, the Mayor has announced fresh investments in tourism that would see three top class hotels coming up along with the creation of a tourist camp.
Normally, many foreigners step into Zagorje for few hours either on their way to sea or while returning from a trip. But the strategic location of the tourist camp on the highway would encourage the entry of more foreigners in the coming years for overnight stays. The tourists would be lured to enjoy the region's beauty and avail healthcare services meticulously packed in a medical tourism package. This can be a great medical tourism marketing strategy to lure more visitors for long stay packages.
The mayor is also inviting foreign investments to stage further growth in tourism banking on the existing famous Thermal Springs and sophisticated medical treatments especially in dentistry and cosmetic surgery.
Thermal Springs are prized assets of this region that itself lays a strong foundation of medical or health tourism market. As the saying goes, people are reborn after bathing in Zagorje's Thermal Springs. Thermal Springs dating back to 13th and 18th centuries (as noted in history) continue to be one of the prime tourist attractions considering the Europeans' long-term fascination with spas and mineral baths.
The rich chemical composition of the spring water and the health-revitalizing temperature is a big draw for today's medical tourists. The magical touch of spring waters healed wounds faster and drove out weariness. The tired and injured soldiers used to fight back with gallant after having a dip in the water. This stress-relieving magic of Zagorje Thermal Springs exists even today that rejuvenates the weary warriors of today fighting the life long battle of survival.
Opportunities for Dental Tourism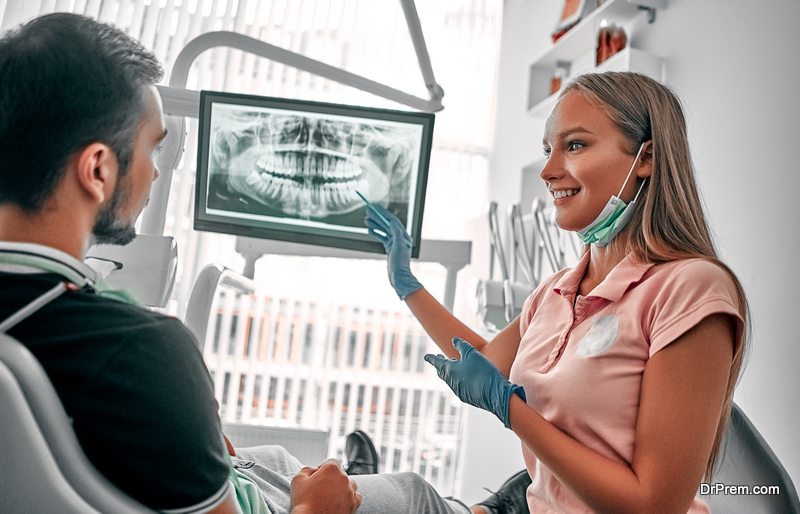 The capital city Zagreb hosts the prestigious Dental School of Medicine. A lot many of dentists after graduating from this school undergo special training courses on sophisticated dental treatments all over the world in reputed institutes like The School of Dentistry, California, and Los Angeles and Nobel Biocare center in Sweden.
Consequently, the indigenous expertise in dentistry has given rise to small private dental clinics in Zagorje run by the top talents of the country. Due to its proximity to the capital city, it is quite easy to maintain a steady supply chain of logistics.  Furthermore, the region is fast developing in Sports Medicine with the hospital Sveta Ktarina being much preferred by the athletes.
Medical and Wellness tourism creating a unique punch
The region is dotted with a number of upgraded hospitals offering a wide range of medical treatments creating a unique fusion of tradition and modern medicine.
These hospitals adopt a different approach to treat critical ailments like head and brain injury, heart attack, musculoskeletal disorders, trauma, diabetes and other degenerative diseases. To enable quick rehabilitation of patients, they offer therapeutic thermo-mineral baths in specially designed swimming pools built within the hospital premises.
Fango – the medical mud wrap well known for its healing properties is another big draw for medical tourists. Even tourists on vacation are provided with living room thermal baths in hotels and resorts to enhance the tourist wellness.
Along with the growth of medical tourism, Zagorje is also fostering the growth of more niche sectors like pilgrimage tourism, wellness tourism, wine and gastronomic tourism, equestrian tourism etc. going by the global trend of creating new niche tourism markets.