Integrated medical wellness resorts are the newest trend in wellness tourism that offer a combination of traditional wellness programs and medical treatments. The shift towards preventative healthcare from curative healthcare is driving this trend. People are more eager to prevent diseases and lead quality life. Wellness resorts can no longer stick to only traditional healing programs but take an integrated approach with outcome-based medical diagnostics and treatments fulfilling the preventive and curative aspects of well-being.
Melding western medicine and wellness treatments for a targeted outcome through a delightful experience is not easy.There should be a proper system in place to strike the balance between customer delight and profiteering.
If you are planning to start a medical wellness resort, this wellness guide will give you an overview of what you need to do to start, run, and manage it successfully.
You will read about:
A Complete Guide to Start, Run and Manage Integrated Medical Wellness Resorts by Dr Prem Jagyasi
What are emerging opportunities in integrated medical wellness resorts?
Even though the global wellness resort business is a highly competitive market, newer opportunities are always there for anybody to carve a niche. Integrated medical wellness resort is a relatively new concept and is yet to go full swing.
Ample opportunities exist in creating attractive programs and packages since the need for medical wellness is growing. With increased awareness, customers are more likely to seek in-depth therapies instead of giving cosmetic touches in health and wellness. Medical and wellness tourism consumers are likely to take up more medical-wellness integrated options as a part of their treatment plans.
How wellness retreats are going the extra mile with medical assessments?
Most wellness retreats are fast adopting medical assessment as an essential part of the healing and recovery of their clients. It has become a common practice to collect information regarding the lifestyle and medical history of an individual. The observations are then used to design a program that suits to requirements of an individual.
Medical assessments have found a place in this industry due to its ability to enhance the effectiveness of wellness programs and help clients achieve the actual goal of their trips – wellness.
Accurate Mapping
Earlier, wellness retreats were limited to spas, and it actually worked when this industry had a lesser flux of people seeking relief and healing, away from urbanized routine. People seeking physical and mental relief are ready to pay much higher than average tourists. It allowed retreats to enhance their methods by including medical assessment tools, equipments, and professionals as a part of wellness programs.
A medical assessment helps instructors to get a clear map of what a particular person seeks. Is it physical fitness, or it's about mental health. The medical assessment sessions also involves the client in a process where individuals get opportunity to ponder deeply on their lifestyle.  It ensures that not everyone is enrolled in the same programs when nature of their mental and physical problems is varying in reality. Moreover, it'll be difficult to ensure efficiency and effectiveness of a wellness program without targeting on the problem in focus.
Targeted Program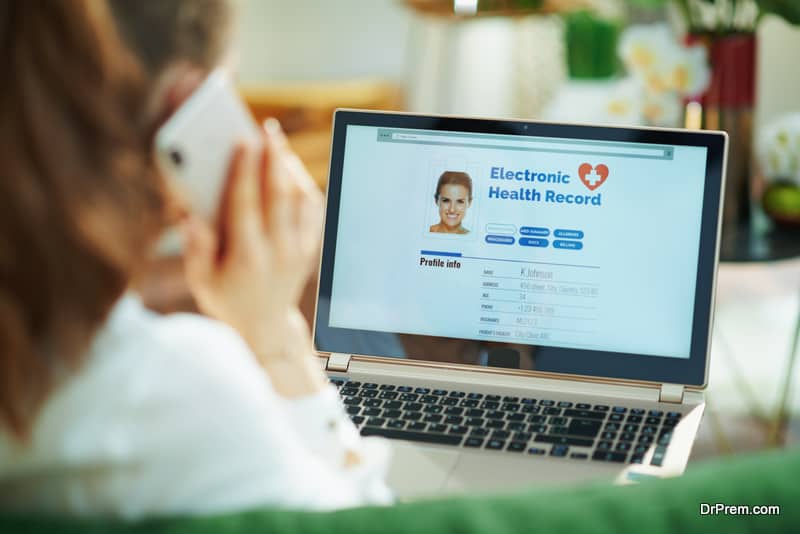 Medical assessment also provides authentic data based on medical examination, which further helps in creating personalized program for different individuals. In simple words, it's wise to have a map to reach a destination without wasting time, efforts and resources. The data ensures a program is designed accurately based on the needs of an individual.
Real You
In a wellness retreat, medical assessment is the starting point of your course. Assessments make it possible to identify root causes of health issues or illness. While in medical assessments, a person comes face to face with right questions that are asked by examiners. It helps in evaluation of lifestyle from every possible aspect from your diet to sleep. It's usual for a normal person to get confused about actual errors in their lifestyle. The relation between body and mind is very complex.
A common man rarely gets chance to ponder over psychological and psycho-social factors. Moreover, self-assessments are prone to errors due to biasness.  So, medical assessment sessions help you discover real you.
Long term benefits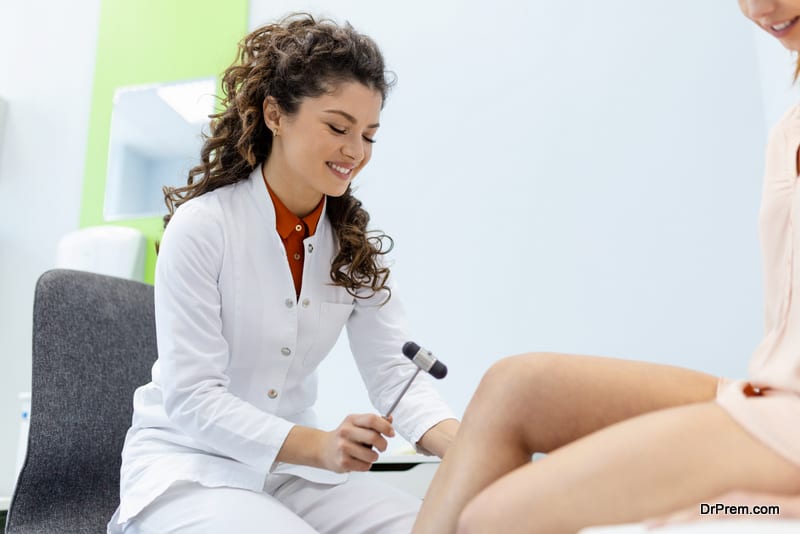 Going through a medical assessment also acquaints a person with various components that are examined or considered while examination. In a way, you get better knowledge of aspects of your lifestyle that require more attention. You become self-aware about your own wellness.
A comprehensive assessment includes physical exams, blood test, aerobic testing, vital sign measurements, neuromuscular assessments, flexibility testing, strength and endurance evaluations, balance testing, posture and alignment assessments, and comprehensive review and consultation sessions. It's very natural that thereafter a person is likely to pay attention to common components such as posture, diet, alignment, etc.
Medical assessments ensure that a person is given targeted therapies for physical and mental wellness.  People have more chances of landing into the wrong program in a lack of medical assessment sessions or poor assessments. So, medical assessments ensure that your time and money aren't wasted and that your trip is worth its cost.
Here is the route map on to how to start, run and manage an integrated medical wellness resort.
Why should you do proper research on integrated medical wellness resort?
Integrated medical and wellness resorts are not ubiquitous but are emerging. Hire consultants and professionals for proper market research regarding the upcoming demand, and the present and future market potential. You can plan from the following three options:
Create an wellness treatment facility integrated with the existing medical facility.
Integrate specific medical treatments with your existing programs in the wellness resort
Create a new integrated medical wellness resort.
Your offerings will be based on your selection from the above. Will your offerings sell? Or how to make them sell? Therefore, an initial market research is important to:
Evaluate the present and 

emerging trends of wellness

resort visit. Which are the crucial driving factors that you intend to target?
Check the potential customer segment.
Identify their needs and wants
Frame your objectives in creating the program menu.
Understand the financial viability of integrated medical and wellness operation.
Create provisions for integrated medical and wellness services/products
Identify and evaluate your competitors. The best way is to visit them personally to get a hang on their offerings.
How to create a medical wellness brand?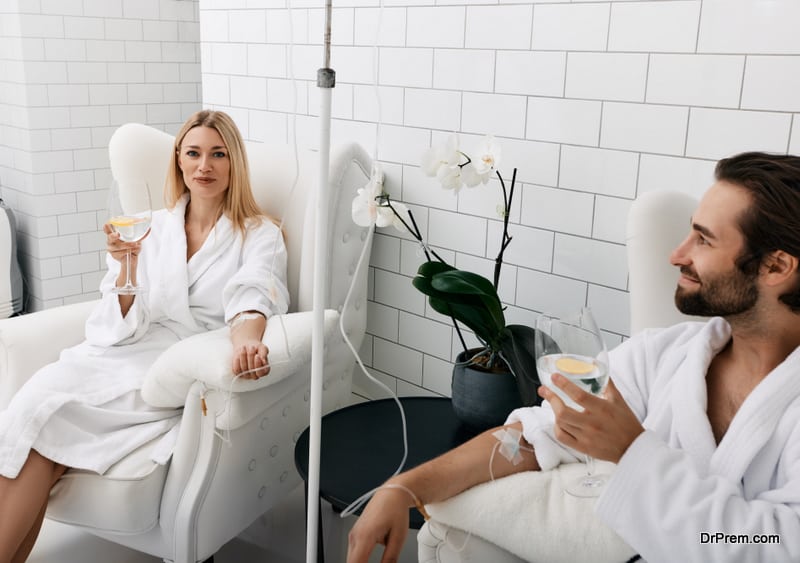 Integrated medical wellness resort should speak of medical wellness, a combination of conventional medical treatments, alternative therapies and relaxation treatments. Once you are done with your market research, it is the time to create a specific brand that would create the right perception of your mission and offerings. Think of a catchy name and logo that would signify your brand offerings and objectives, it shouldn't sound cliché.
Your brand should bring something different on the table and create a unique experience for your customers. For example, you can offer spa treatments integrated with Vitamin infusion drips as an enhanced mode of anti-aging therapy. It could be a medical facility for cancer patients with integrated wellness treatments helping in the recuperation and rehabilitation of patients undergoing chemo or surgeries. Ensure whatever you offer is a cut above the rest.
Do you have the best business plan for integrated medical wellness resort?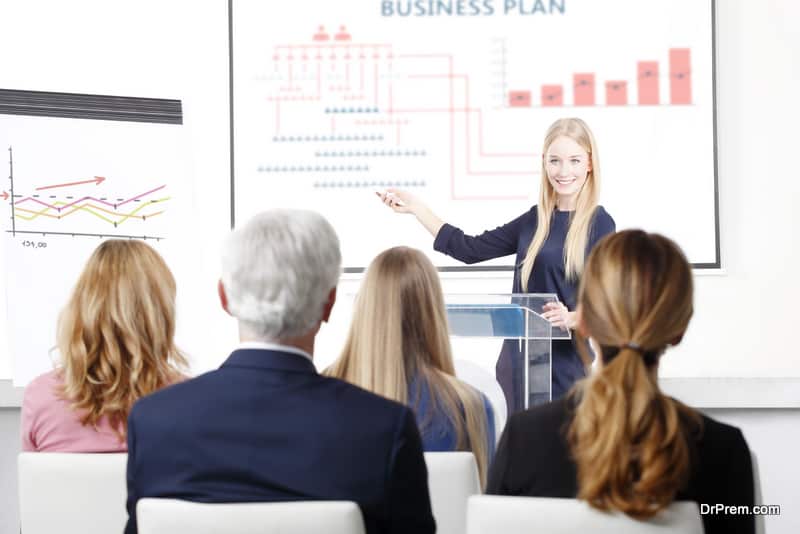 You might need higher than usual capital investments apart from the cost of the property, construction and conventional luxury amenities. Fix a budget as such unique integrated service resort will need huge capital investment.
Since the concept of integrated medical wellness is still not clear to many, you are likely to face few stumbling blocks unless your business plan sound highly convincing with clearly stated vision and goals. You should be able to narrate the mission and vision of your brand.
Given the proposed wellness and medical offerings, your plan should have the necessary ingredients to rouse the interest of bankers and investors. Will it be worth to make a huge investment on your proposed offerings?
Are your offerings appealing enough for customers? What are its USPs in terms of medical wellness?
Who are most likely to purchase your offerings? Are the product and service benefits guaranteed?
Since it will be an integrated medical wellness resort, the business plan should cover other costs for licenses, permits, approvals, accreditations, etc. Mention the estimated time schedule to fulfil the construction and start its operation. 
How to do the property selection of your medical wellness resort?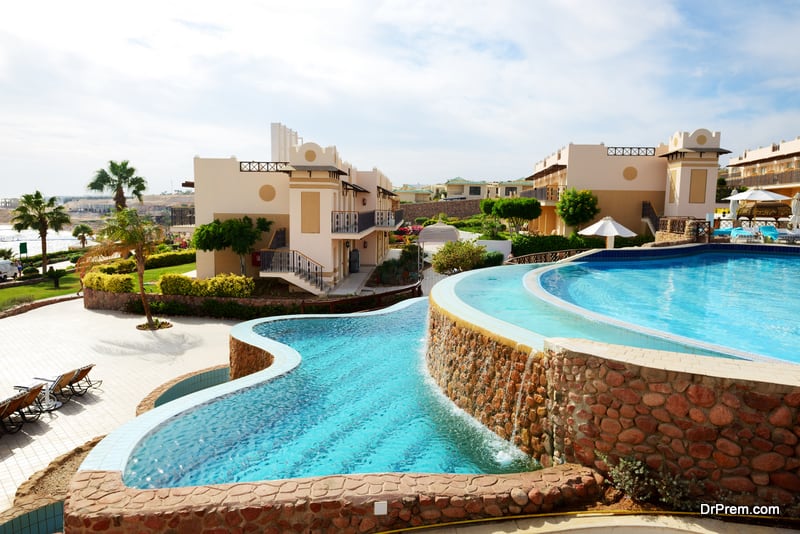 Only great natural settings wouldn't support the objectives of an integrated medical wellness resort though it is a prerequisite. You need to take care of other factors as well:
Is it in a popular location or a remote one? In popular locations, you may get more customers but at the same time face harsh competition. 

Off beat remote locations

attract niche customers that will lead to few walk-ins.
Rich in tourist-appealing natural wellness ingredients. It could be a great beachside location or pollution-free tranquil natural locations.
Presence of natural flora, hot springs, water bodies, mineral resources, etc. boosts the business potential of the integrated medical and wellness resort.
Consider all other attractions like swimming pool, parks, treatment rooms, common spaces, private enclosures, rooms, suites, and other essential spaces that you will need to accommodate in your property.
The ambience should be in tune with the offerings.
The property should be vast enough but manageable.
Availability of workforce. It could include skilled and unskilled labour, technicians, and expert professionals from healthcare, wellness and hospitality sectors.
Availability of utilities and resources needed to support the operation of your resort.
Convenient accessibility for guests and visitors.
Good connectivity to maintain the logistic chain of the proposed integrated medical wellness resort.
How to get the right persons on board for your medical wellness resort?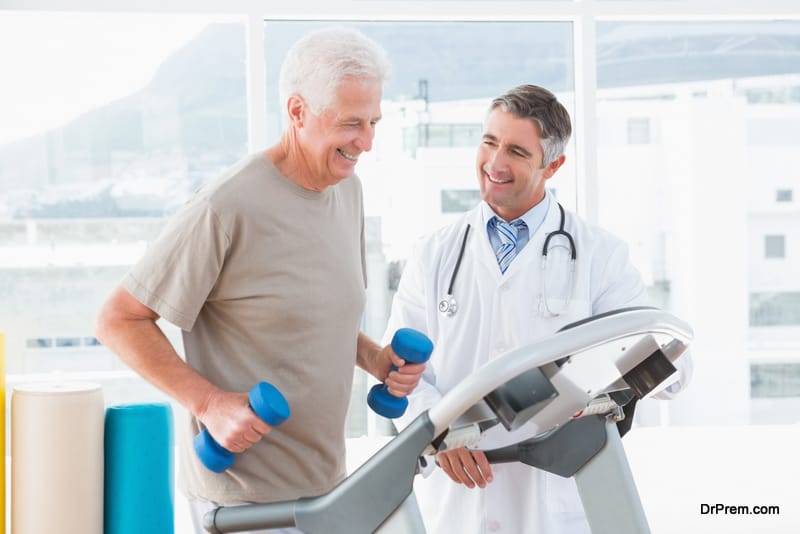 Integrated medical wellness resort means having a synergistic operation of medical treatments and wellness programs to ensure targeted outcomes as desired by the patient or customers. How well do you understand the requirements of this emerging medical wellness trend? What are the prerequisites? It is just not all about hiring specialists, physicians, therapists, and coaches. You also need the right supporting team to run these operations. A reputed consultancy firm with a proven track record can guide you in accordance with your mission and vision.
You will have to look for medical professionals, therapists, fitness experts, and life coaches, and paramedical staff experienced in running wellness centers, hospitals, clinics, and spas on board. They should work together in creating suitable medical wellness programs and operation management. They should have the vision to foresee specific problems and come up with the right solutions enabling smooth and great experiences for your customers. Such a highly expert team is necessary to establish the brand image of your resort.
What is the ideal organizational structure in integrated medical wellness resorts?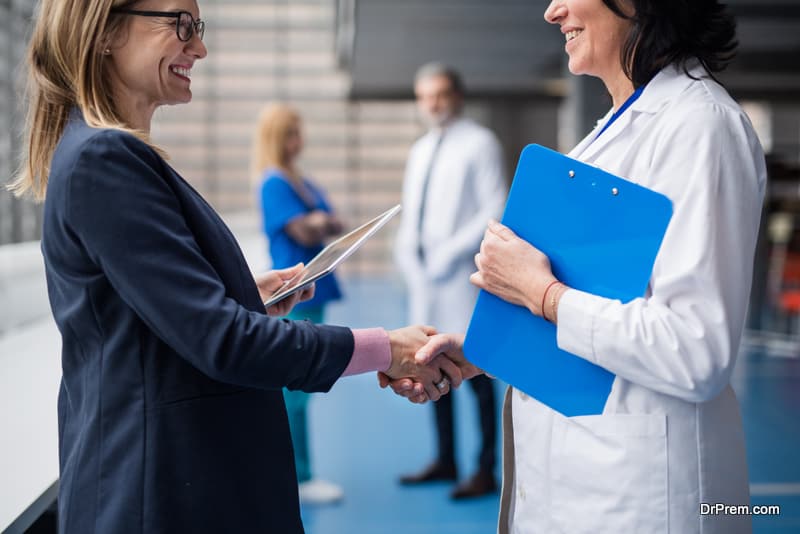 It is imperative to have separate sets of skilled experts in medical and wellness domains who will work together with a focused objective. Each medical professional and wellness therapist or expert should have clearly-defined roles and responsibilities contributing to the desired treatment outcomes. The organizational structure must take a hybrid approach where the team of wellness therapists, practitioners and guides will be managed by a wellness director and the medical team would be managed by a senior experienced medical officer.
The CEO of the integrated facility should monitor both the teams in coordination with the wellness director and the senior medical officer and the administrative officer ensuring a cohesive structure delivering exceptional service to satisfy the customers' medical wellness journey.
How to create the program menu in integrated medical wellness resorts?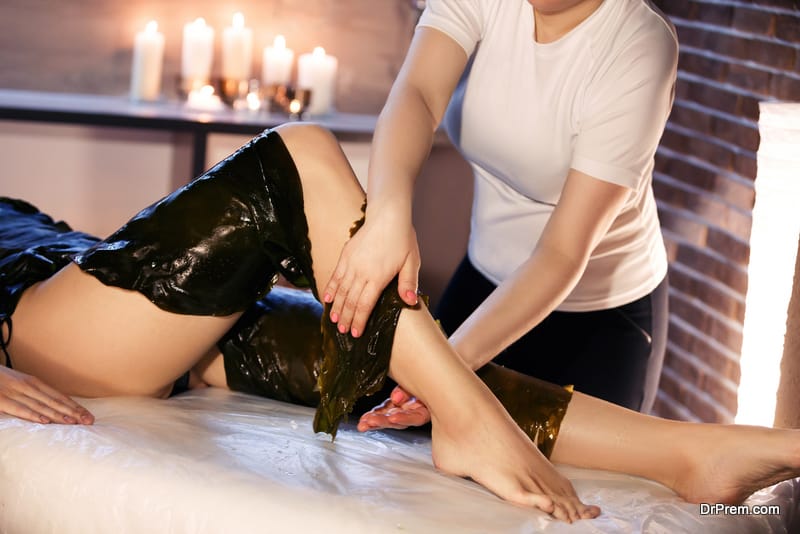 Creating treatment packages and wellness programs in your integrated resorts would depend on the following factors:
Objective of your medical wellness spa – What services would you like to offer – preventative, curative or recuperative? Will you have separate medical and wellness facilities?
Locational attributes like natural resources and the overall environment. Does your resort location have any special resource like medicinal mud, thermal pools, hot springs, minerals?
Your proposed medical and wellness facilities. Do you have plans for medical spas, beauty clinics, physiotherapy units, dental clinics, rehabilitation centre or something else?
Target customers and their demands. What kind of customers are likely to step into your resort? Will they need recuperative or regenerative services?
Whatever programs and packages you create make sure it is customizable and attractive. Often, too much customization takes off the sheen of a specific medical-wellness package.
What would be the pricing strategy of your integrated medical wellness resort?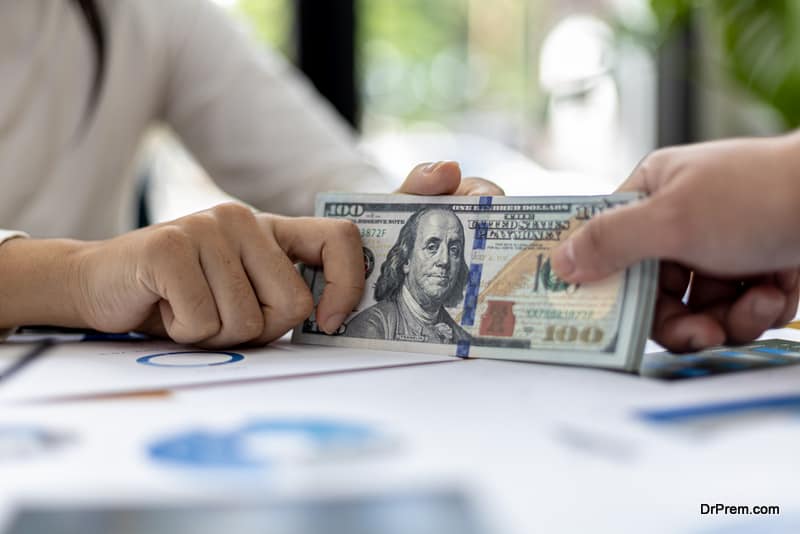 Pricing strategy needs careful consideration to strike the right balance between your operational costs and the spending spectrum of your target customers and their perception of good value for money.
Your customers have pre-set expectations of the price and associated service, and your strategy would be to meet their expectations to the best possible limit. If your customer is traveling from the US or other developed nations to Asia, they will not be willing to pay the same for a similar treatment available in their home country.
There are other factors to be considered as well – geographical location, labor and logistics cost, and the market competition. You will have to factor in the average market price if you are into a highly competitive market. 
What is the infrastructure requirement for your medical wellness resort?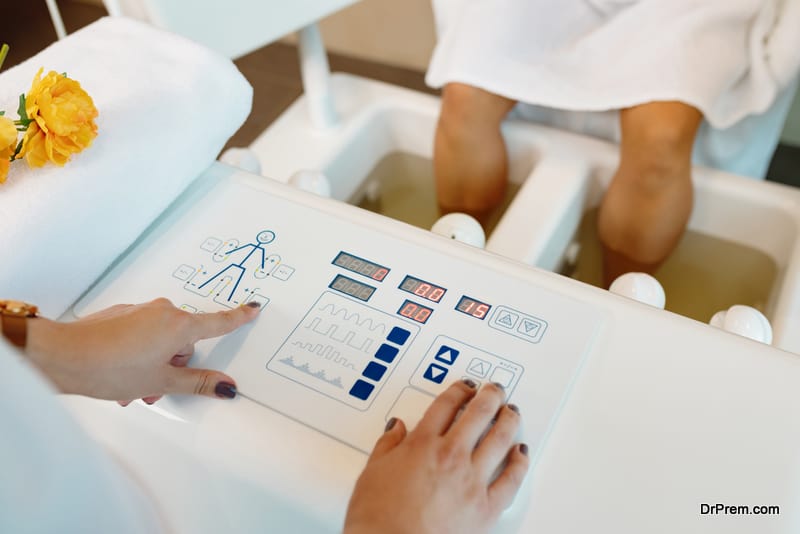 Integrated medical wellness resorts need a lot more additional infrastructural support to run different treatments and wellness programs. Specific units and facilities for counselling, consultation, treatments, relaxation, accommodation, entertainment, sports and dining should be well-coordinated by the staff helping patients and guests to go through a smooth and pleasant wellness journey.
Medical wellness resort spas need plenty of sophisticated devices and equipment that are quite expensive. Make sure to get quality equipment for outstanding treatment delivery and outcome.
Only the right ingredients will work in traditional therapies and treatments especially if it is unique to the place. Ensure a steady supply of the local-made authentic ingredients handled by efficient staffs. Maintain a good inventory of other essential supplies for smooth operations, this is more important if your resort is in a remote location.
How to hire the right number of staff in your medical wellness resort?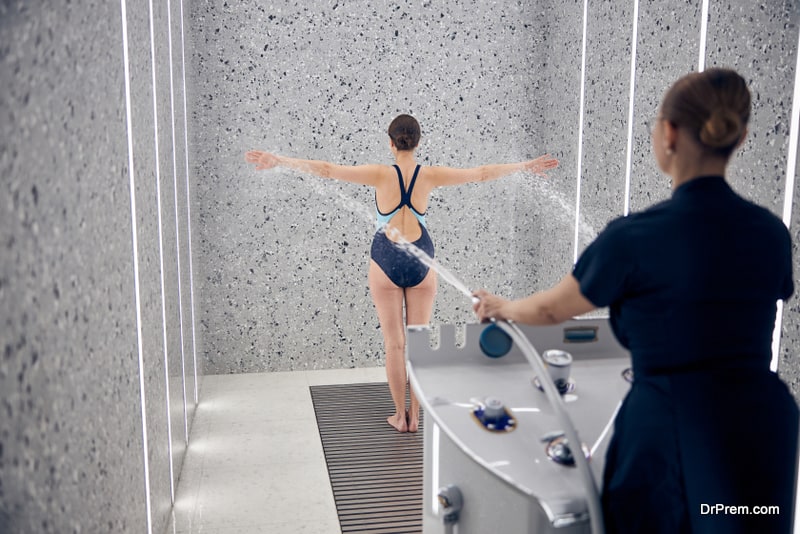 · Frame the layout of staff requirement
Before going for the hiring spree, you need to create a layout of staff requirements in terms of skills, expertise and number. Create positions based on your resort size, treatment programs, administration and operations. The basic skeleton would need directors, managers, instructors, medical professionals, therapists, fitness trainers, consultants, sales and marketing professionals, receptionists, back-end office staff, attendants, chef, fitness instructors, spa managers, nurse, para-medical staff, beauticians, cosmetologists, security personnel, maintenance staff, resort concierge – the list is endless.
· Your staff should have the right attitude
Medical wellness resort business is something more than standards, expertise and efficiency. Your staff entertain guests not only with their service and hospitality but also through emotional and psychological connections. Many of them need to don the hats of caregivers, healers, counsellors and nurturers. Apart from skill set, attitude, vision and professionalism, they should be grounded.  It is the staff who set the resort's performance standards not the mind-blowing resort design and infrastructure.
·  Credential check
Checking the credentials, licenses and certifications of professionals while hiring is a normal procedure. The most important point is to convey your mission and objectives to them. They should be competent enough to deliver quality with limited resources. They need to be reliable enough for smooth navigation of operation and take smart steps in tackling emergencies and unforeseen situations.
· Maintain the optimum staff number
Hiring the optimum number of staff will also depend on the treatments offered and guest footfalls to maintain a seamless operation providing unique experience to each and every guest. 
What are the special promotion and marketing strategies for your integrated medical wellness resort?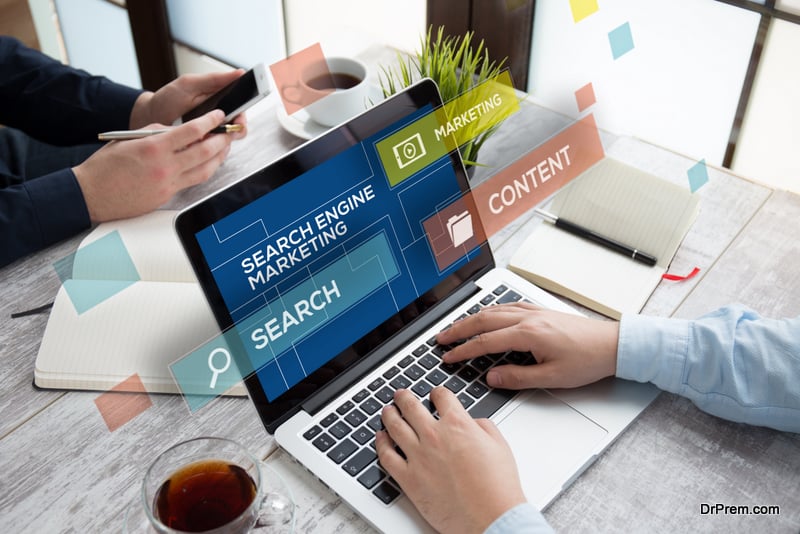 Integrated medical wellness resorts offering varied services are likely to attract various customer segments with varied expectations. Therefore, marketing and promotional strategies should differ from conventional ones.
· Have customer-specific dedicated sales and marketing teams
Different customer segments need different ways of handling. Therefore, assign dedicated sales marketing team for a specific customer group. It will facilitate the promotion of the right kind of offerings to the right customers which would enhance the value of the medical wellness package and sales.
· Highlight customer-specific medical wellness programs
Apart from a great look, the website should send the message clear of the value of integrated medical and wellness treatments. Since, it will be the first point of contact for your potential customers, make sure it is easy-to-navigate. The offerings should be clear and precise supported by great pics, videos, descriptions, blogs, rates, blogs, testimonials and other relevant sections.
· Offer complimentary experience
It could be like a free consultation or a gift coupon on first booking. Offer a virtual trip to your facility through high-quality videos. If a customer/facilitator requests for a guest trip to your facility, you can oblige.
· Focus on interpersonal marketing
Only digital channels will not suffice, you will have to put efforts on direct person-to-person interaction. Meeting in-person has a bigger impact as people may need to get the real feel of the reliability of your offerings.
· Involve your staff
Your staff( wellness experts, cosmetologists, surgeons and doctors) are the best representatives of your offerings. Train a few of them to promote your medical and wellness resort in different social media channels.
Read more details on viable promotion and marketing strategies
How to launch your integrated medical wellness resort?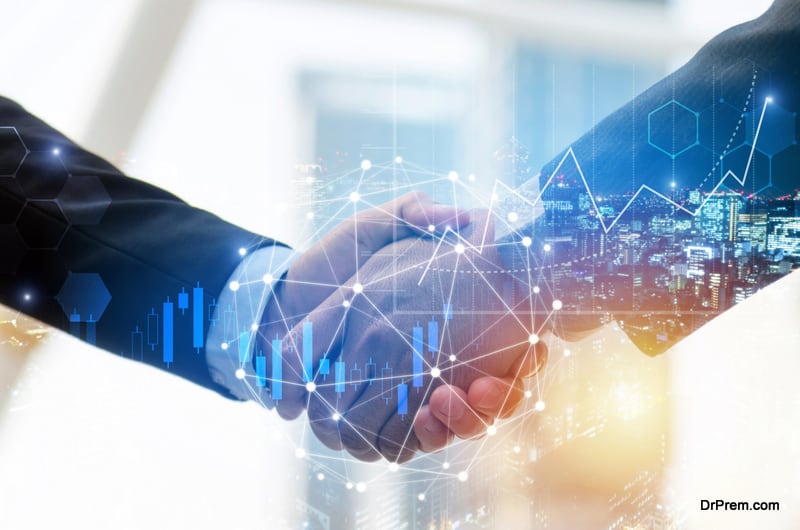 Once your integrated medical wellness resort is ready to go on the floor, ensure you hold a grand inauguration ceremony to make yourself visible prominently to your potential customers. The marketing and launching program should be planned at least few months or a year before the opening day. Invite prominent experts and personalities not only from healthcare and wellness sectors but also other stakeholders whose partnership and collaboration will help in your future development. Travel influencers, leaders, bloggers and last but not the least, the press should feature in the guest list of your opening ceremony.
What are the legal requirements for integrated medical wellness resorts?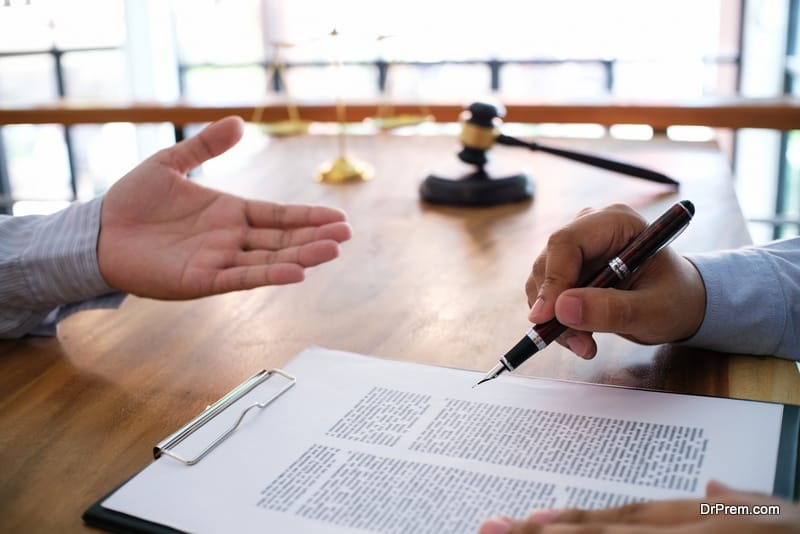 Conducting medical treatments in medical wellness resorts carry a higher risk. Get the required legal approvals and abide by them. Customers rely heavily on the practitioners while enjoying the unwinding experience. Therefore, all sorts of quality checks should be in place ensuring health safety of customers. Make sure your practitioners,, therapists, physicians, and other medical professionals are qualified and experienced enough to conduct the listed treatments. Prime requirements should be:
Licensed staff
Qualified medicos
Qualified and experienced supervisors
A well synchronized health and wellness system
How to take your guests to the crest of medical wellness experience?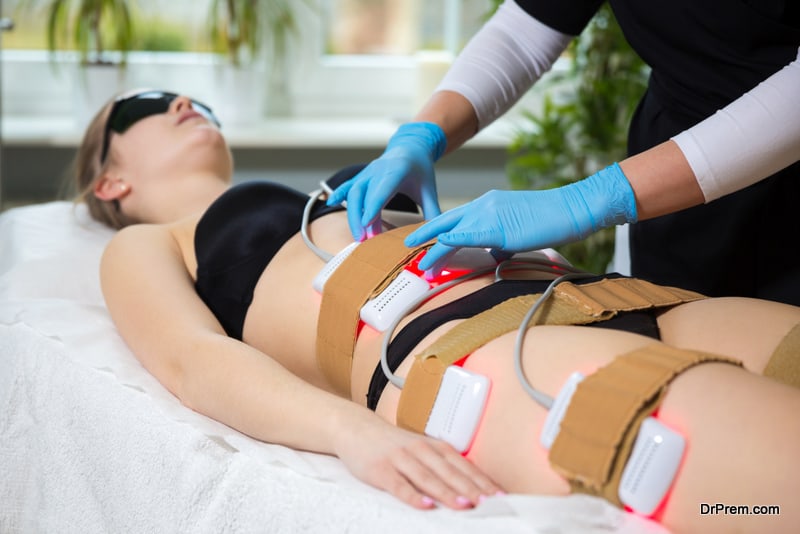 Integrative medical wellness resorts serve multiple objectives beyond relaxation and rejuvenation. Therefore, whatever you offer must have guaranteed outcome taking the guests through an incredible experience! If your guests are opting for specific treatment packages, they should get tangible outcomes.
For example, if customers are seeking weight loss programs, skin rejuvenation treatments, or some rehabilitation programs, they should be satisfied with the outcome of the treatments within the stipulated period. Sometimes, it may take much longer to get the desired outcome, be in touch with them during the treatments at home or in your center until the customer gets satisfied with the outcome.
Why do the staff of integrated medical wellness resorts need periodic training and upskilling?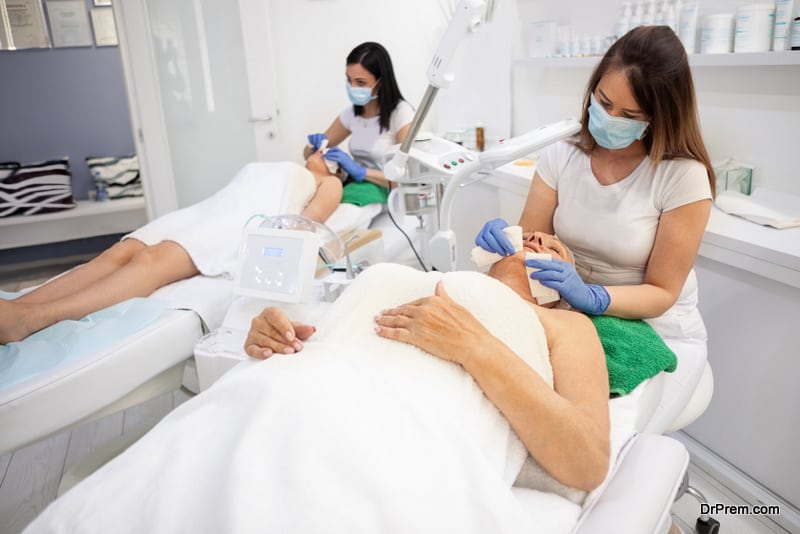 Wellness trends are changing fast and so are the needs of customers.Innovative wellness programs with cutting-edge technology are more demanded in integrated medical wellness resorts. Spas are getting upgraded frequently that also demand periodic training and upskilling of the staff.
Hiring new staff is not only an expensive exercise but also it takes time for the new joiners to align with the philosophy of your brand. Integrated medical wellness resorts focusing on this aspect have a competitive edge. Otherwise, you will not be able to create delightful customer experience.
Best strategies to revisit the programs in your medical wellness resort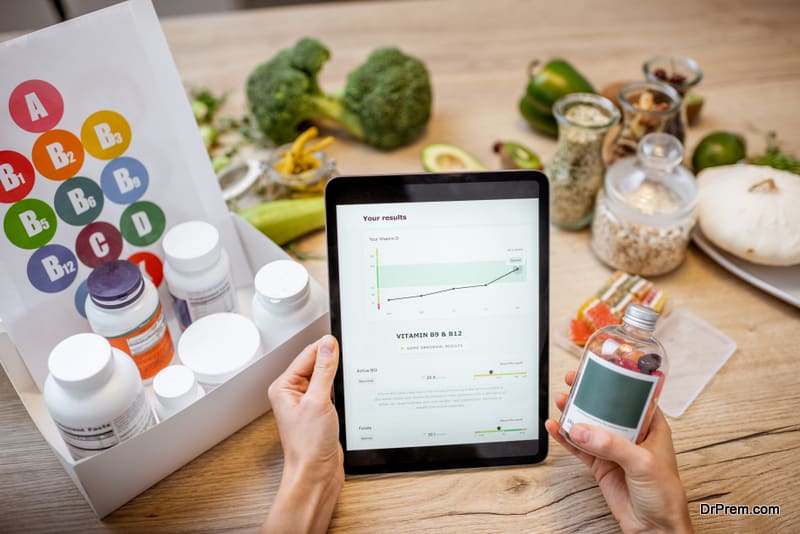 Tweaking and reframing programs not only add to the attractiveness of offerings but also have other benefits. As integrative medicine gets more acceptance, providers will have to reframe their treatment programs to expand their clientele.
Advancements in treatments and methodologies further add to its potential. For example, biohacking is evolving fast and medical wellness centers have great opportunities to create a string of unique offerings based on this concept.
Do you have provisions for upgrades and expansions?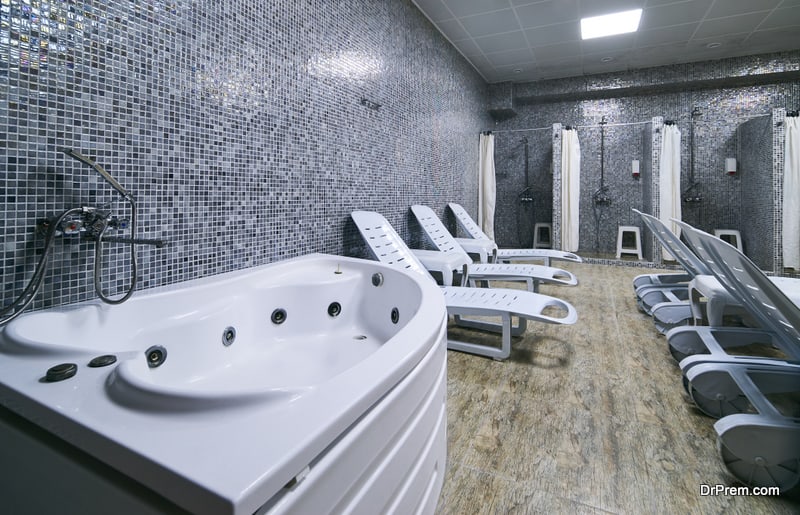 Be always in the lookout for latest trends and check whether these are possible to add to your offerings in line with your resort's philosophy. Alternately, do not forget to check if any facility or equipment are underutilized adding to your fixed costs. You may plan for expansion if you sense the demand for your services will grow fast in future. 
Do you have strategies for retail sales in your integrated medical wellness resort?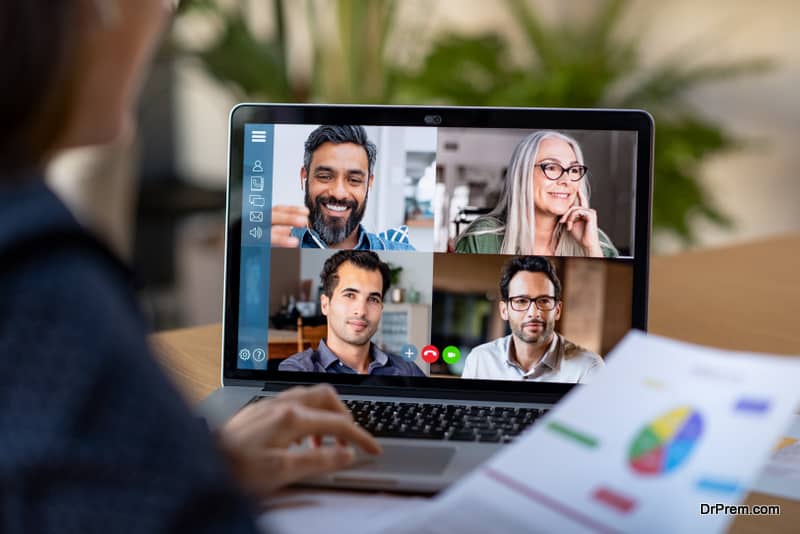 You cannot expect a healthy inflow of long-staying guests from the day you open your doors. Here you need to do a little bit of advanced thinking in marketing to take a proactive approach in traffic and revenue generation. You have to consider a specific revenue generation from retail sales which could be both online and offline.
Create a customer database and use their email IDs and other contact info to reach out with your exciting offerings, discounts, gift coupons, etc. Maintain regular communication and inform them of your promotional events. Schedule telecons or invite them in person to avail some of your spa treatments. Create attractive flyers and promotional materials to catch the attention of walk-ins and passers by.
Which is the best insurance for your medical wellness resort?
An integrated medical wellness resort means all treatments and diagnostics are available under one roof. Things may not fall in expected lines always, and your business needs insurance coverage for protection. Opt for an insurance with basic coverage on general liability, malpractice, and property damage. Talk to a reputed insurance provider to create the right package specific for your facility abiding by the laws of the land.
How to track your competitors in medical wellness resort?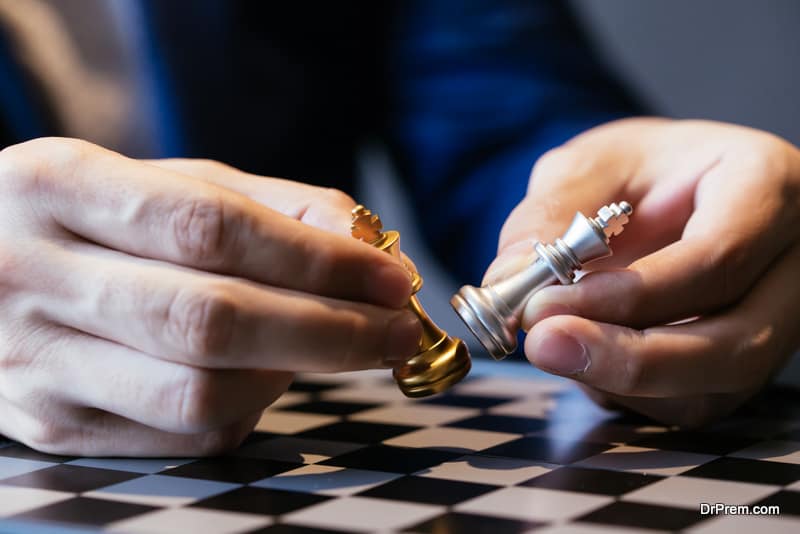 You may not find any other integrated medical wellness resort in your vicinity but other wellness resorts can put up a tough competition. Monitor the performance of your competitors, products and prices and their USP.
Read more about customer services in wellness resorts
Important tips for your integrated medical wellness resort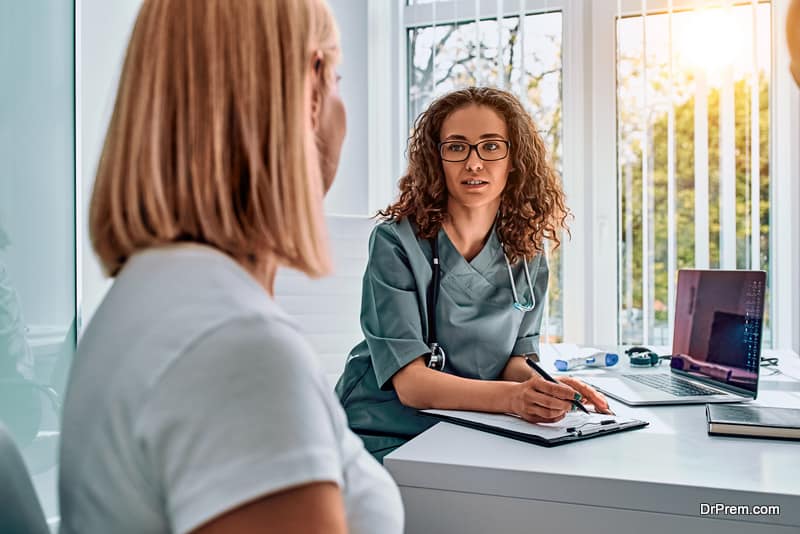 Regular monitor the operation and ensuring smooth running.
Adhere strictly to health and hygiene protocols
Keep track of latest trends in wellness, medical treatments and customer preferences
Seek frequent expert consultations to upgrade your services and smooth operations.
Keep the operational procedures simple.
Do not step back in clarifying customers' doubts and queries.
Communicate with customers and explain them clearly the expected outcomes. Do not give false promises or big talks.
Never compromise on quality and safety. Do regular safety audits in compliance with the set regulations
Upskill your staff because customers' demands and expectations will be evolving and never be the same. Your staff should always have a better understanding of diverse needs of various types of customers.
Take special care on first point of contact and other interaction points. Guests and customers should get the right information and guidance without any time lag.
Make sure to collect the guest feedback and utilize them as needed.
Address the consumers' grievances, if any, with empathy and patience.
How integrated medical wellness is tapping opportunities and bridging challenges?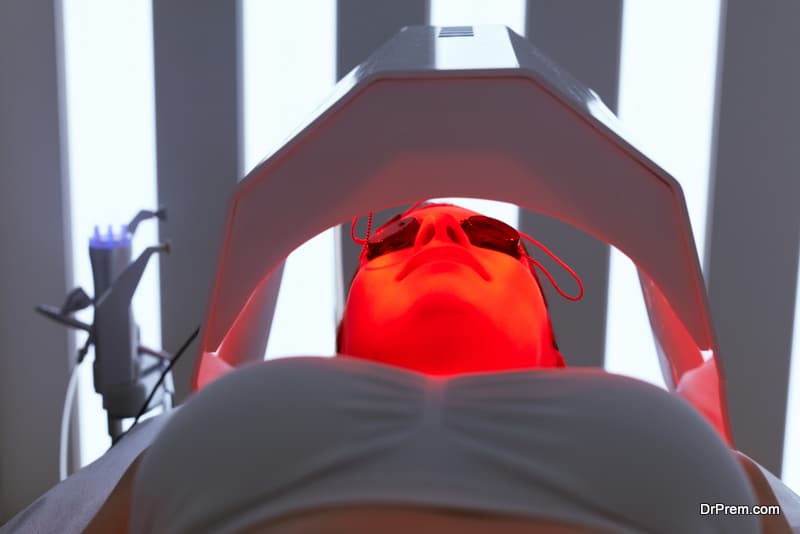 The wellness industry is still new to the integration concept and there is no clear-cut guidelines or magic formula for medical and wellness integration. True, not many full-functioning integrated medical and wellness resorts are in operation as the trend is just picking up. Most of them are extended integrations of wellness resorts. This creates a great opportunity along with its share of challenges. How to convince the customers? Nobody will like to experiment with health.
People may be skeptical of investing in integrated medical wellness treatments. Getting the right people and professionals and aligning them to the vision is another big challenge. Given the evolving trends in medical and wellness tourism and the consumers' growing interest in holistic health and wellness, integrated medical wellness resorts could be the big winners in the global welllness sector.