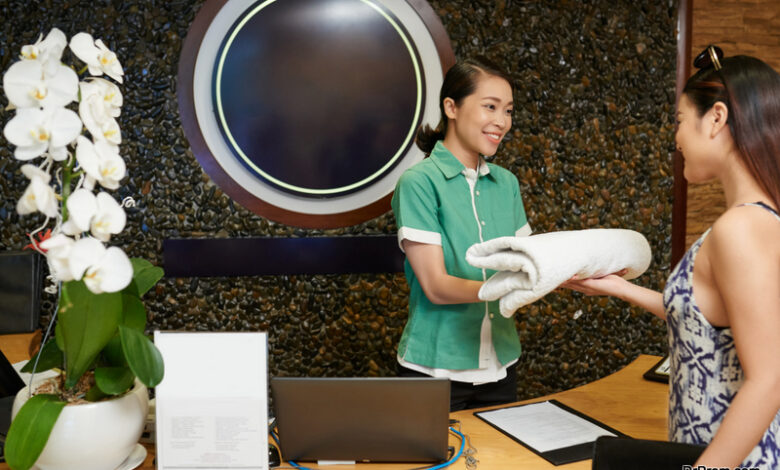 Wellness resort marketing strategies need to be in line with wellness trends and notable shifts in customers' likes and preferences. The purpose of visiting a wellness resort has expanded beyond a relaxing vacation and is more focused on health and wellbeing. Guests day in and day out seek 'immersive wellness experiences' that are unique and life-changing.
But this experience is not restricted within the resort's wellness programs but the entire journey the guest has to take right from resort selection, booking, travelling to spending worthwhile period in your resort and returning home happy and contended.Your marketing should be aimed towards providing an unparalleled experience covering all aspects.
How to market a wellness resort effectively in the targeted market segment?

It will be easier if we break the above point in a simpler manner.
What are the wellness marketing segments?
Which wellness marketing tools are more effective in wellness resort marketing?
How social media can help in effective wellness marketing?
How to attract more wellness customers?
How you would approach other companies and encourage them to avail your wellness products and wellness services?
Optimized Dr Prem's 7P Wellness Marketing Mix Model- Price, Product, Place, Promotion, People, Process and Physical Environment.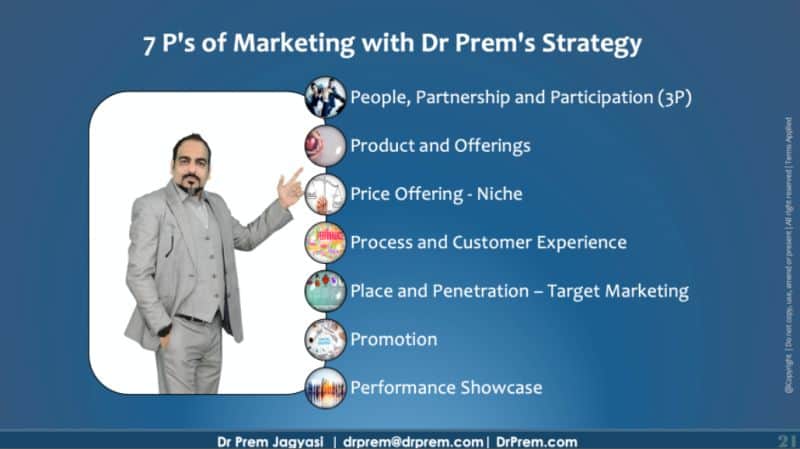 Following this model, you will be able to define and review key issues related to marketing products and services. Developing the right product/service and selling it to the right people at a right priceis the cornerstone of wellness resort marketing.
Price – Value Offering in Wellness
Your pricing should reflect the quality of products/services with perfect value addition to customers, specially for wellness value. Key pricing strategies:
Set your business objectives based on your cost and wellness market demand.
Understand your customers' perception of your pricing
Check your wellness competitor's price
Customization of pricing based on wellness value
Plan your distribution channel keeping wellness objectives in mind
Include ethical considerations specially for wellness practices
Check governmental policies and economic conditions ( inflation and depression)
Product differentiation
Things to consider: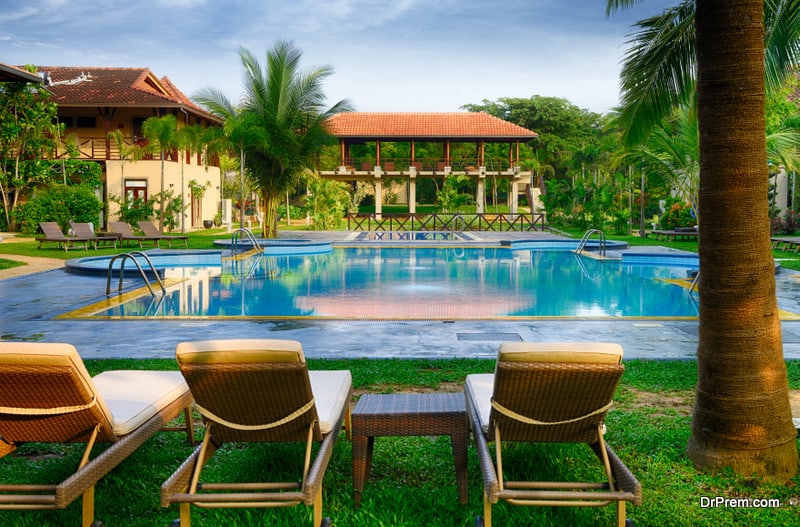 The nature of your wellness resort? Its size and offerings.
The number of resorts/hotels present in your location.
Your high/low pricing should justify the offering in wellness segment. Do you plan to provide anything additional?
The pricing should be competitive as well as generate profit. Lowering the price may not be the right strategy always to increase competitiveness or market share. Keep in mind that wellness objectives are different than normal hotel objectives.
Introducing seasonal variation in prices.
Higher pricing can be justified according to place, product and adding wellness values to products.
Special offers in lean seasons. It may not generate profit but would help in extending customer base.
Product – Wellness Offerings
Your product/services are the pillars of your marketing program, the way you handle the policy and strategies. It is the tangible and intangible attributes of your products/service that will create the value for the buyer. Your brand, design, package, label, physical objects and services everything counts. Typically, wellness resorts deal with various consumer products that include shopping products, convenience products, unsought products and specialty products. Opportunities in product and service development in wellness resorts are vast where you can go for tweaks to add value and convenience to your customers.
Things to consider: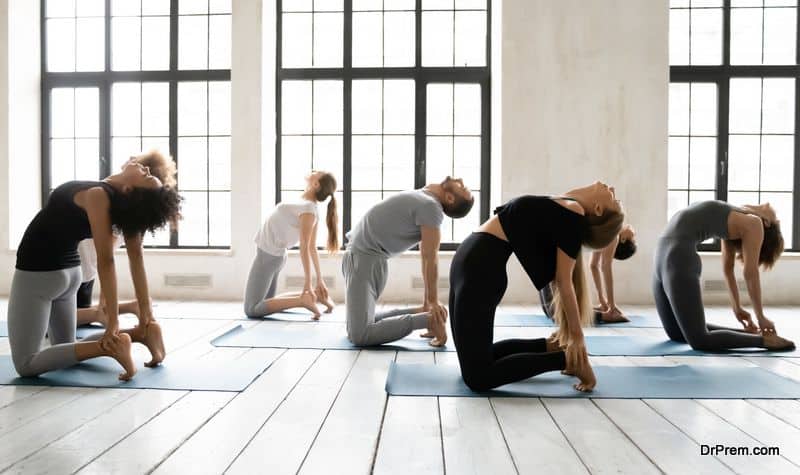 Services that you offer like spas, recreational activities, wellness programs etc.
Rating of services and products and measures to improve it further.
What else can you do to increase wellness brand awareness? It could be increasing wellness resort attractiveness by upgrading basic and complementary services or adding new features and services.
Introduction of unique wellness programs, a kind of its own.
Create more personalized experiences. 
Place – Offering Wellness Destination
It is the place where you sell your products and services. Your customers should find your products/services at the right place at the right time. You need to maintain your inventory and distribution costs to an acceptable level.
Things to consider:
Your wellness product and wellness service display both offline and online
Delivery performance to buy customer satisfaction
A great website and other contact points where your customers are likely to interact.
Your visibility on mobile devices and other online/offline networking channels.
Promotion – Outreach to wellness target market
It is the way how you communicate with your customers. What are your offerings? Promotional activities include PR, branding, advertising, social media outreach, sales management, special offers, exhibitions, events and shows.
Things to consider: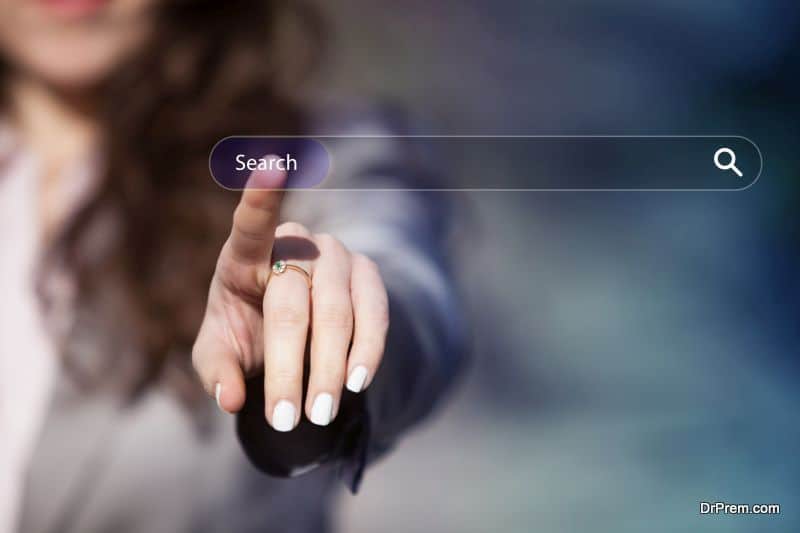 The promotion must appeal your customers even better resonate with them. Specially in wellness segment.
Deliver a clear and consistent message – what's in for your customers? Are you addressing any specific health and wellness issues? Why should they choose you? What are the wellness benefits you offer? Why should customer opt your wellness offerings?
Set a two-way communication channel with your customers, let them have wellness experience in your communication.
Create a great first impression- Your website and other first point of contacts matter, make sure you have look and feel of wellness in your online presence.
Attractive and easily understandable printed promotional materials.
Effective communication with in-house staff about the attributes of your products and services.
People – Build through wellness community
They are those who interact or transact with your products and services. They are not only your customers, but customer-contacting staff, management and other personnel.
Things to consider: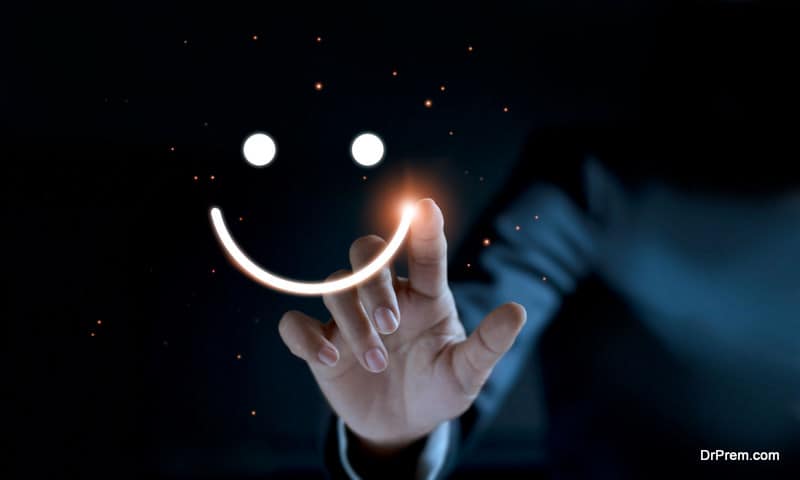 Your wellness brand reputation lies on your staff and the management. Your staff should be well-trained, motivated and carry the right attitude.
Every employee has the potential to reach the mass audience through social media.
Build a strong review profile with your happy customers
Superior after sales support and suggestions to add value to your offerings giving you a competitive edge.
Process – Delivering wellness experience
Your customers not only consider your product or service but the entire experience of buying it. Their investment lies in the entire journey and they wish to maintain the relationship even beyond the purchase.
Things to consider:
Customer service and your employee behavior in a wellness settings
Systematic operations right from the beginning for a seamless experience
Authenticity and reliability of wellness service and hospitality services
Creating customer benefits value for money
Physical Evidence:
A customer is always apprehensive while selecting an unfamiliar product or service. They will like to have a look before buying. Your wellness resort and its products/service should appear convincing and appealing to buyers.
Things to consider: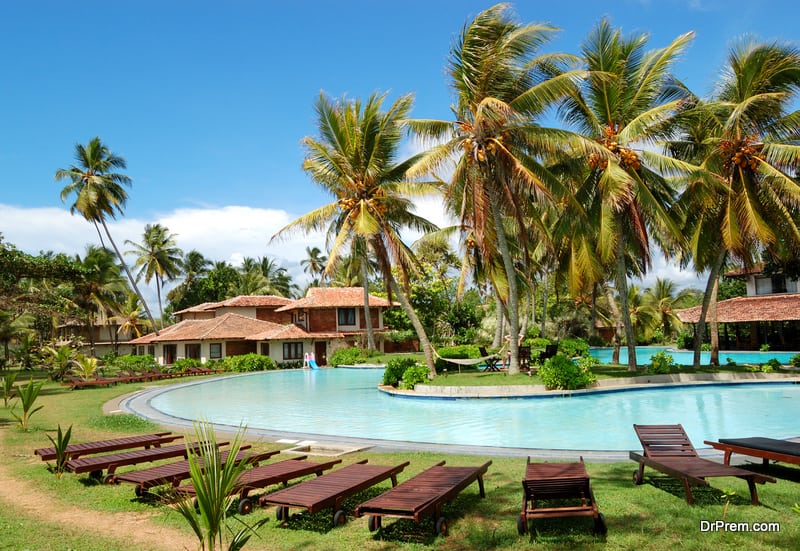 Location and building of the wellness resort. Is it easily accessible? How attractive is the natural surroundings? What other attractions are available?
An appealing 'landing page' for your website or the resort's reception area.
Great quality images and videos of your resort.
Building up customer profile and feedback page
Word of mouth referrals
Effective melding of the 7P's of marketing mix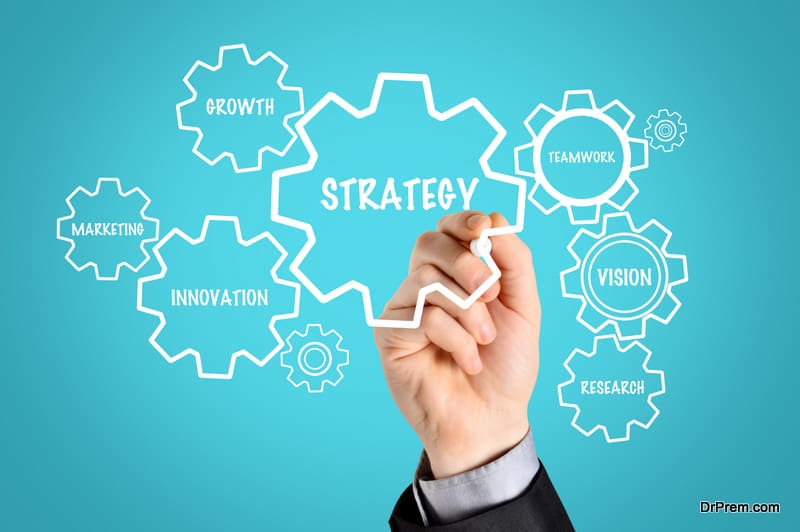 In today's crowded market, effective wellness resort marketing strategies rest on – anticipation, creativity and innovation with smart application of the 7P's of marketing.  Your marketing and advertising need to be more sophisticated and curiosity-driven given the changing demographics of wellness travelers.
Use anticipation in developing products and services that resonates with your audience
Watch what is trending in wellness and how it is shaping the customer behavior.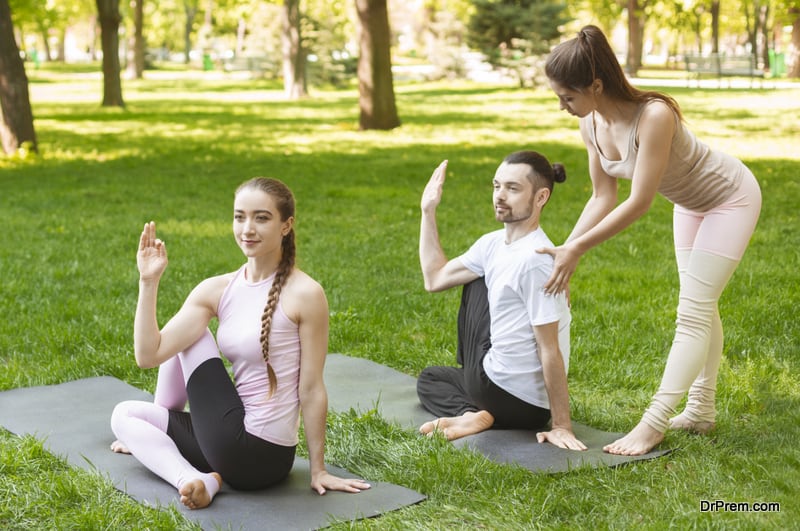 Experiential wellness and transformational travel is on the rise
A survey stat from Mindbody reveals, 47% of Americans attending the survey attended a wellness event of wellness experience in 2019 and  55% want to attend the same in 2020.
Changes in hotel/resort booking behavior
Present day travelers are spoilt for choice. The way they shop for resorts and hotels has dramatically changed since past few years. A study reveals travelers prior to 45 days of booking make 141 travel site visits on an average.
Fast emerging wellness travel trends
With remote working and schooling becoming the new normal, wellness sabbaticals, staycations, schoolcations and workcations are emerging wellness travel trends. All these command a unique experience.
Growing demand for Sleepcations, integrative health and wellness, fitness and mental and emotional wellness have given way for innovative and creative marketing opportunities that wellness resorts should bank on.
Your value proposition should be distinct to your customers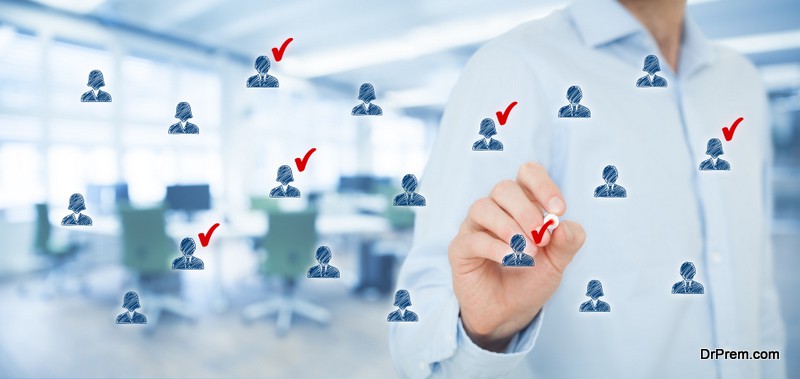 What is the value proposition of your product or offerings? Why the customer should buy it?You need to identify these key traits that will differentiate your offerings from others and create more value to the identified customer segment.
Highlight the key product attributes resonating with the customers' needs and wants and create a favorable position than your competitors. For example, if your target customers are families with kids and pets, your product and services should have special kid and pet-friendly programs and arrangements.
Customers' preferences vary with the same product/service. Therefore, you need to profile the possible buyers who would value your product/service by studying their demographical, psychological and behavioral differences.
Make your products/services tweakable
Customization, to be precise personalization, is the winner in wellness resort business. Whether it is a new customer or repeat guests, your 'customization with creativity' will be the top winner. Your packages may have exclusive features but make sure to tweak it for a personalized experience.
Create strategic products and solutions mixing creativity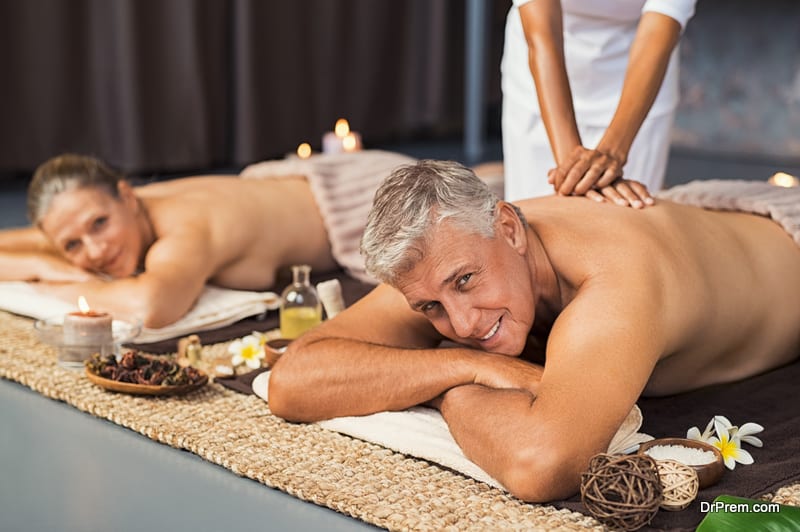 Mixing business with wellness is the new norm of modern travelers.Today's business travelers are also keen to maintain wellness on the go. If they visit a destination for work, they would prefer to put up in a wellness resort and also extend their stay by taking part in wellness activities before flying back home. Tweak your arrangements that would appeal a business and leisure-seeking wellness travelers equally and help in expanding your customer base.
Launch annual wellness packages
Long-stay wellness programs aimed towards specific health and wellness goals are always a big draw for wellness seekers. Based on the availability of specific natural resources and other destination offerings, you can launch special annual wellness packages comprising of alternative therapies and mind-body programs that will need a long duration stay for minimum 3-4 weeks. The programs could also be season-specific like some therapies are suitable in winter, autumn and spring. Such targeted annual wellness packages could be of immense help for individuals with long standing seasonal disorders and at the same time ensure a steady revenue earning for the resort.
Guarantee outcomes of your services and products
Wellness seekers are serious with their wellness goals. They will visit your resort only when they feel convinced of achieving their goals be it weight loss, sleep improvement, image enhancement or whatsoever.  Your wellness program should be risk-free and provide measurable outcomes. Offer a guarantee of these programs to ensure value for money to your guests.
Ensure a comforting journey to your resort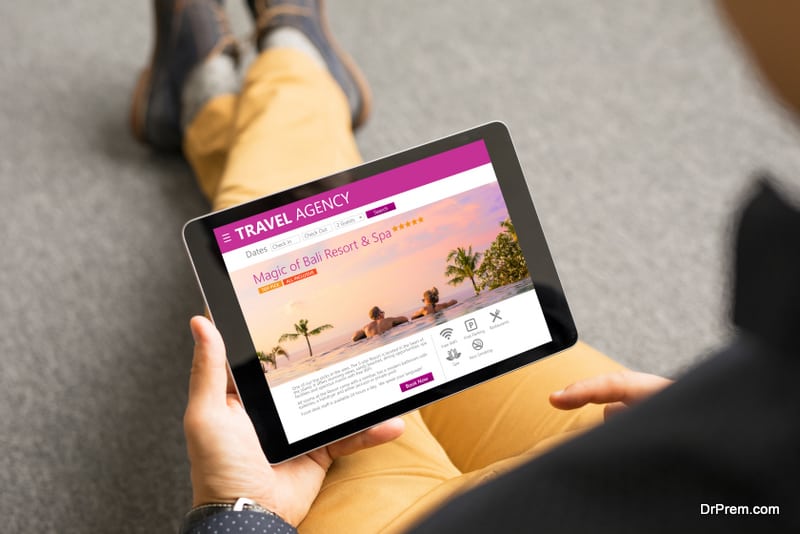 How easily accessible is your resort?  How well your resort is connected to the main town or cities? Customers would not like to face any sort of inconvenience in finding your resort. The surrounding attractions will make your resort more attractive.  Your webpage is also an important place for marketing as discerning wellness travelers prefer to get all relevant information in just a few clicks.
Use promotional channels rightly
Which are the promotional channels you choose for your marketing? It could be advertising in dailies, travel and news magazines orthrough attractive brochures and flyers ( in multiple languages if needed), website marketing and using social media channels like Facebook, Twitter, Instagram, YouTube and even Watsapp.
Key strategies
Your media distribution approach would need enhanced emphasis on:
On-paid search to drive web traffic and maintain wellness resort search market share.
Rich media, video and content distribution supported brand campaigns.
Evaluating high-impact in-market activation opportunities.
Utilization of travel trend checking software on digital and social channels.
Streamlining opportunities in cooperative marketing
Focused planto generate demands in the lean season and mid-week.
Be creative in Social media marketing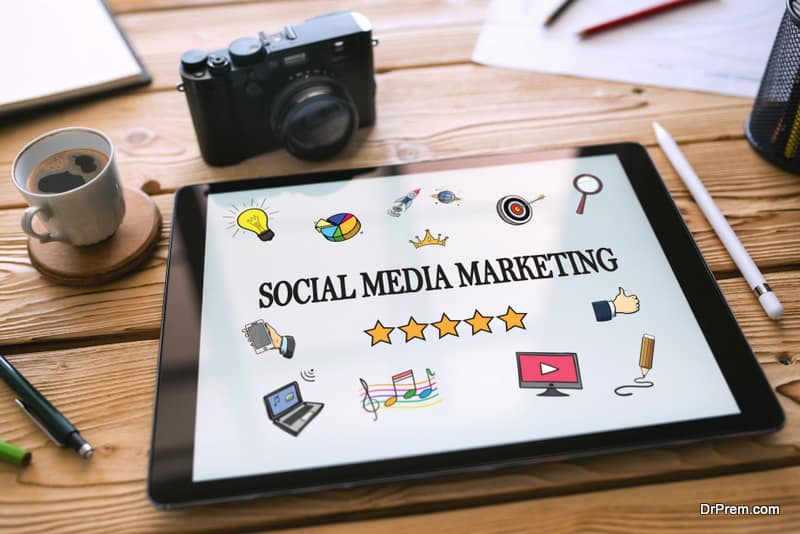 Apart from posting attention-grabbing videos and stories on Facebook, Twitter and Instagram, be creative in using hashtags to pique audience curiosity and interest. Special stories supporting a trending cause not only will enhance your value proposition but also drive in website traffic.
Encourage guest-generated social media content
This could be a game-changer for your resort business.Do not forget 74% of customers refer to social media while making purchase decisions. It will help in strengthening relationships with your audience and also enhance your brand image making it more appealing and reliable.  You cannot simply ask your guests to write stuff for your brand but drive them to create exciting content. You can:
Run contests with your guests
Create content featuring your guests
Run special campaigns
Share the guest content regularly
Stream a podcast of your resort events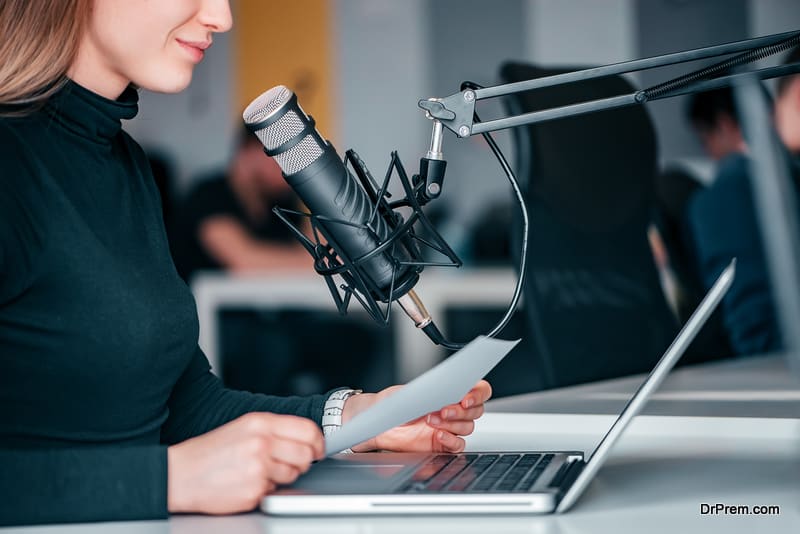 Roughly 67 million people listened to podcasts in 2017 which is almost 25% of the US people aged above 12. If you are hosting special wellness programs, you can create a podcast with wellness experts, participants and planners and talk how the specific wellness program could be life-changing. You can also create a similar series with past notable programs and events.
Publish interview sessions with industry experts
You can conduct a simple Q& A session with prominent wellness coaches, experts or gurus  and post it on social media, blogs or newsletters. These experts with huge social following are likely to bring more audience to you. Additionally, you can drum up audience engagement by allowing potential customers put their queries ahead of the interview.
Do not miss local travel bloggers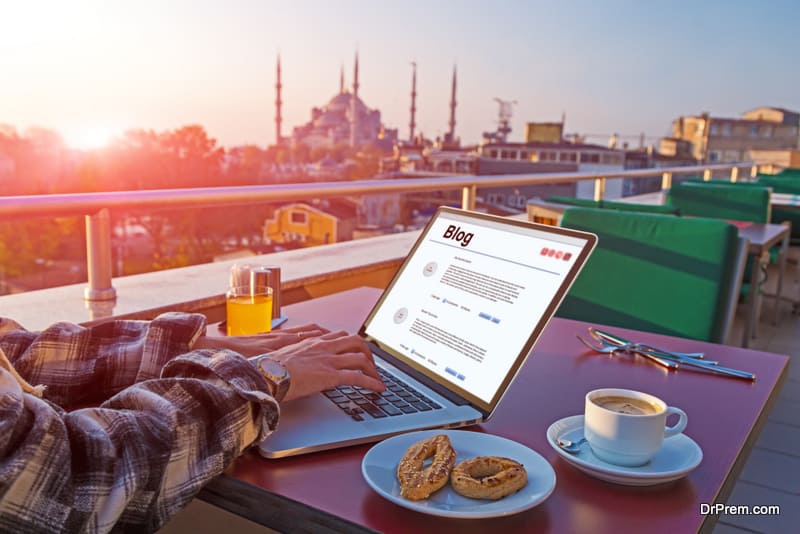 Your resort surroundings might have some hidden gems which can be best marketed through local travel bloggers. Get a live video of travel bloggers' experience and post it on your website or social media. Tweeting few quotes from them will have more impact.
Create useful videos and playlists
Why should a customer join your resort programs? Create useful videos with powerful narration suggesting the program benefits with live testimonials. These are more convincing and lead to more conversions. How about creating a Spotify playlist with great relaxing tunes matching your indoor and outdoor wellness programs?  Guests will feel more motivated to participate in your programs by listening to these natural relaxing tunes right before the visit. A great way to experiential wellness! 
Revisit your website marketing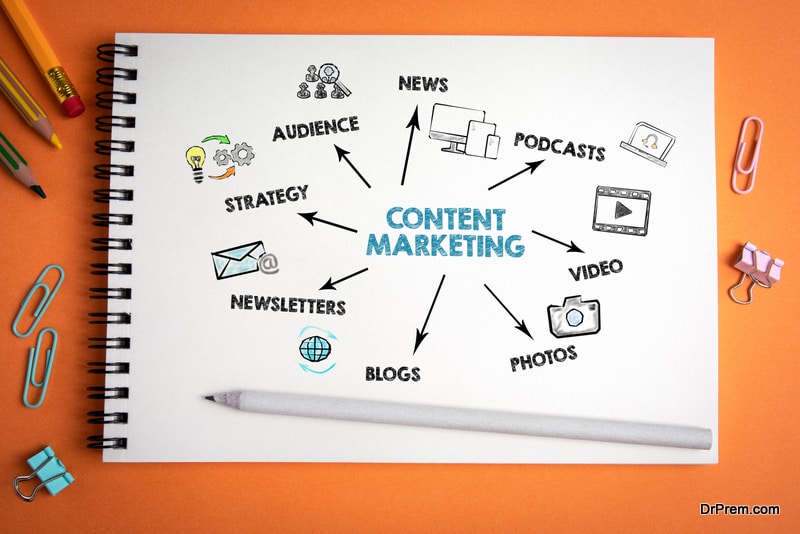 Your website is the face of your brand. According to the hospitality.net, 39% of bookings of dedicated wellness resorts come from brand websites while other forms of direct bookings contribute to 35% of reservations making up more than 70% of direct bookings.  The website content should have mobile-first approach and support more than one language based on your target customers.
Key strategies:
Create unique content differentiating your resort's specific offerings highlighting the 'one-of-a-kind experiences'.
Ensure promoting engaging campaigns through all digital marketing channels consistently.
Work with associated agencies for content development in synergy with the website, social media, paid ad campaigns and newsletters.
Create personalized website visiting experiences through suitable web-based platforms. Send customized messages based on the customer's attributes like language, location and interests.
Create compelling content through short and long form articles, blogs, interviews with high quality images, videos and infographics.
Post live visitor experiences through videos that would speak a lot about your brand.
Travel expert videos of globally reputed wellness resorts are receiving high viewership. Posting interesting blogs, guest posts and personal experience doesn't cost much but sends the right message to the target audience.
Post a search-optimized guide in your website
When travelers book a wellness resort, they also look for other attractions in the surrounding area. Post a guide highlighting those attractions that could complement the wellness experience of your resort.  It could be rowing in nearby water bodies, cultural attractions, biking or participating in community activities.
Optimize your website for voice search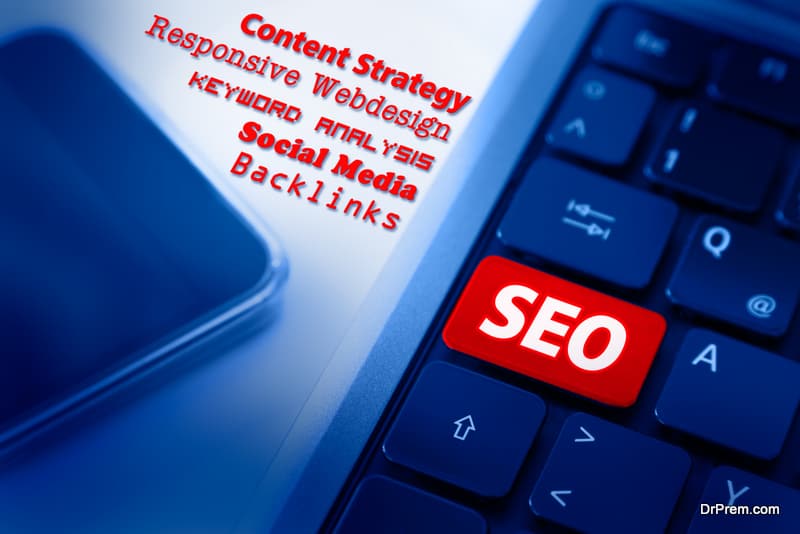 Tailor your SEO strategy with simple content so that your audience gets definite answers. Put proper Alt tags and description on your images for easy scanning through voice search.
Invest in bespoke apps to create a great wellness experience where guests can have every detail of your resort products and services at their finger tips.
Use chatbots for better and effective audience engagement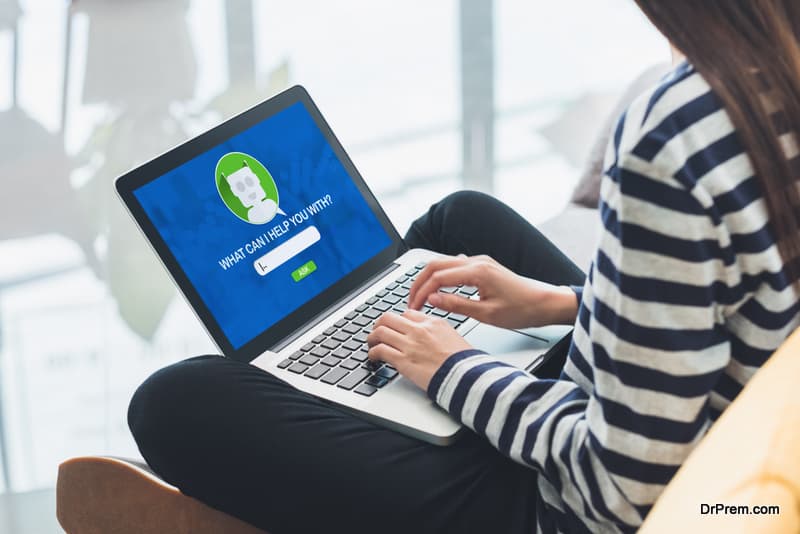 According to Global Web Index Statistics, 75% of internet users are using one or more messenger platforms like apps or chatbots. The consulting firm Activate reports, 3.6 million users will use Chat bots or messaging apps to connect with resorts, hotels and other tourism-related information by 2018 end.
Global resort brands are adding smart bots to their websites to help guests 24X7 hours with on-demand and custom-made information in the most humane way in just one simple click. In the process, they reduce the risk of losing the customer during booking. Millennials would prefer communicating with bots to save time for a simple query rather than waiting for it.
Launch unique offers
Wellness resorts are not vulnerable to seasonal bookings or travel. Normally, bookings are consistent throughout the year. But you never know what situations could hit your business. It could be political unrest, natural catastrophe or public health crisis. Special discount offers allowing guests some breathing time for payment could trickle in revenue instead of running dry for a longer period.
Emphasize internal and interactive marketing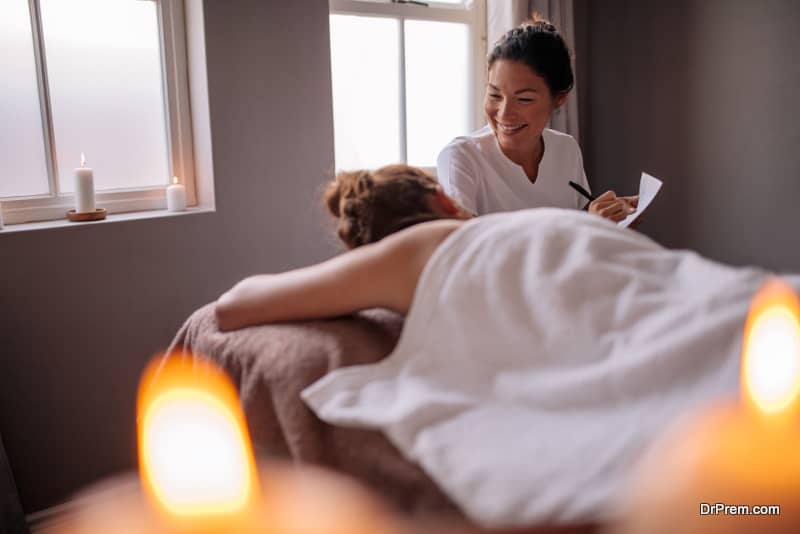 People come to wellness resorts for round-the-clock experience by taking part in retreats and programs. Your resort employees from the manager, executives and staff from all levels have a crucial role to play in creating an everlasting impression. Do you have employees who work year round or all are seasonal workers? Marketing from your internal staff is more important than external marketing as visitors carry this experience from here itself.
The way the staffs interact with the visitors to understand their special needs makes a lot of difference. The wellness resort team should coordinate and support each other to maintain a streamlined customer-oriented approach rewarding a great experience to each visitor.
Create ambassadors from your employees
Often the best marketing ideas come from within. Your resort employees too can get into marketing action through social media. You can pick one employee as an influencer who can use his/her personal social media account to interact with potential customers by sharing unique wellness perspectives of your resort. You may need to train him/her to create impactful messages and posts for more audience engagement.
Brag about your employees on social media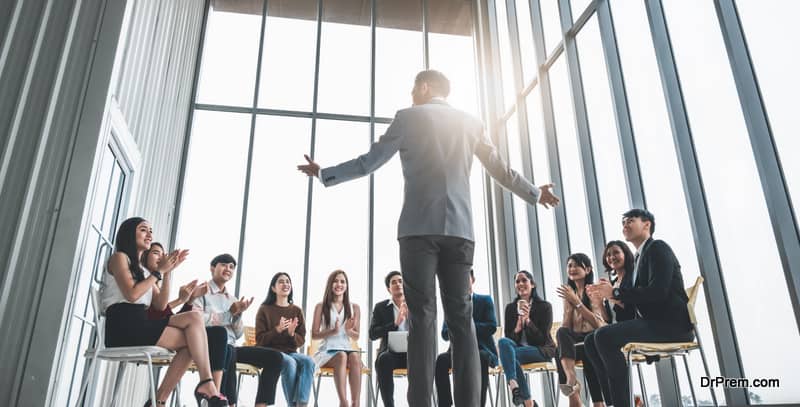 Your social media marketing should not be just showing off your property, programs and experiences. Your employees are also an important part in your resorts' wellness journey.  Use social media to brag about your employees, their incredible journey in life, their contributions and interactions that matter. Applauding programs like 'Employee of the month' or 'Team of the year' can attract your customers more.
Facilitate seamless experiences
Offer multiple ways to book or reserve your resort's services like website, over phone or direct walk-in to the reception. Offer flexible payment options. If your guests demand additional paid-services during their visit, ensure a hassle-free process.
Gift start-to-finish personalized and authentic experience
This needs to be based on what is available in or around your resort. Instead of taking your visitors to similar kind of experiences, try to create variations based on their likings and preferences. If your resort is offering healthy cooking classes, some may not feel like joining it. Instead, he/she may like angling or rowing etc.
Firstly, know what your guests want from their trip and give proper suggestions. Create a list of local favorites and create experiential programs suiting the tastes of your visitor. You could also roll out a list of activity suggestions to increase your booking potential.
Keep the personal touch both offline and online
Whatever great experiences you offer, do not forget to walk extra miles to maintain the personal touch. It is not only the greeting smile or welcome drinks but also taking care of small and trivial needs of the guest. Offer online personalized care through effortless check-in and check-out process. In situations demanding stringent health and safety protocols, make sure to make the process comfortable.
If your guest is down with stomach bug or cold, offer a special dish to make him/her feel better. Provide additional comforts like a short massage or medicinal baths or any special attendance to help him/her recover and enjoy the vacation.
Do not forget to check his/her wellbeing through a short message/mail when your guest is back at home. These small efforts go a long way in making the wellness experience linger inducing word of mouth marketing. Words of praise from guests will flow spontaneously. You ensure your return customers as well as reach out to more.
A special welcome gift or offer for returning guests makes them feel valued and you get your loyal customer. Nurture personal connections by personalized newsletters. If you are adding a new health program, send a personalized message to the guests who will need it most.  Maintain a similar personalized touch while answering questions from guests.
Forge partnerships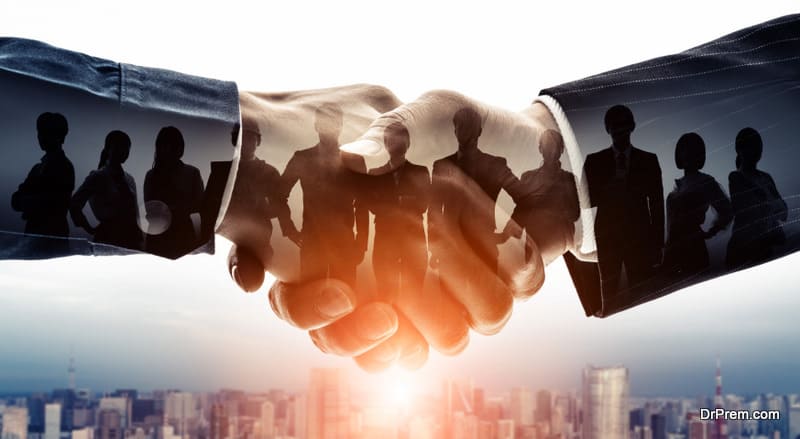 It could be with local hoteliers, airlines, travel companies, clinics, healthcare facilities, experts, coaches and wellness centers. This is a win-win situation for everyone. You get more 3rd party data to check traveler behavior and their preferences and build your customer base.
Physical environment
Highly appealing environment is very important for a wellness resort. The customers should get the wellbeing vibe from the environment itself. Be it natural surroundings, naturescaping of the property, interiors and associated features should have aesthetic touch. Cleanliness, high standards of hygiene and safety are other important parameters to consider. The same appealing factor holds for your website as well.
Host pop-up spas in suitable locations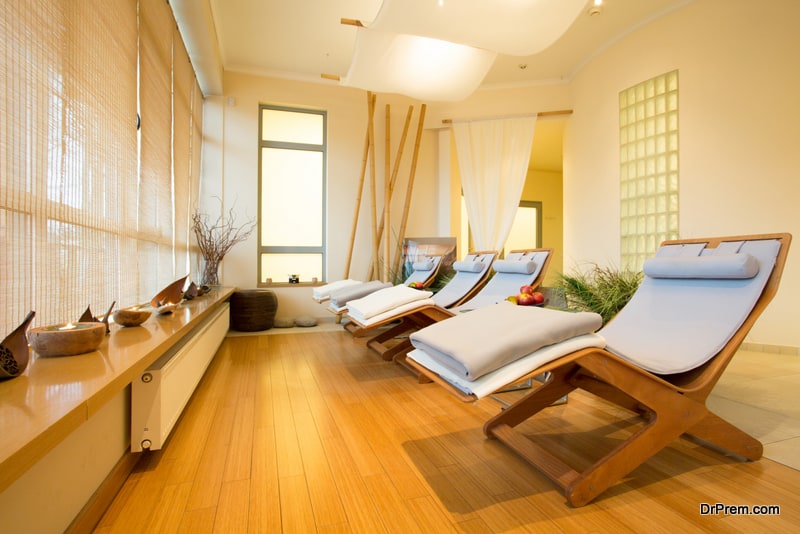 If you are rolling out new spa products, hosting pop-up spas will help you reaching to your potential clients faster. It is again the 'experience' that will do all the talking. Pop-up spas not only help spreading your brand name but also give the opportunity to check the demand of your offerings and boost revenue. Choose the site and partner wisely to keep up with your brand image. It could be the airport lounge, a reputed healthcare facility or a starred hotel.
Create the experience to kindle positive reviews
High ratings on Online travel marketing companies and social media often influence booking decisions of travelers. Make sure your resort rates high on Trip Advisor, Booking.com and other platforms. If your target audience is from the top level of Maslow' hierarchy pyramid, that is, from educated and discerning category, positive reviews would be the most valuable marketing weapon.
Since you can't edit posted reviews, be mindful of every detail of the guests. Ensure clean rooms, programs on schedule, food, entertainment, relaxation and concierge support that would fetch positive reviews and a steady flow of visitors.
Host local events in your resort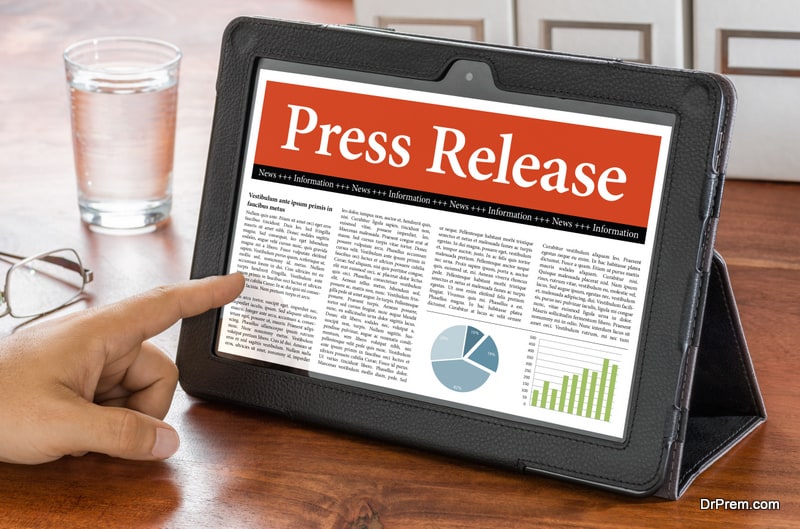 Create a themed event with the locals. Promote it heavily through press release, online PR, social media and of course local media. Let more people talk about your resort and the related programs that will automatically drive word of mouth marketing. By projecting as a local wellness destination, you will get business from the locals and other guests from far-off places looking for authentic wellness experience.
You can create your own mix of marketing strategies ensuring its viability for return on investment.  Revisiting marketing plans timely is also crucial given the dynamic wellness market where rapid shift in trends is the only norm.