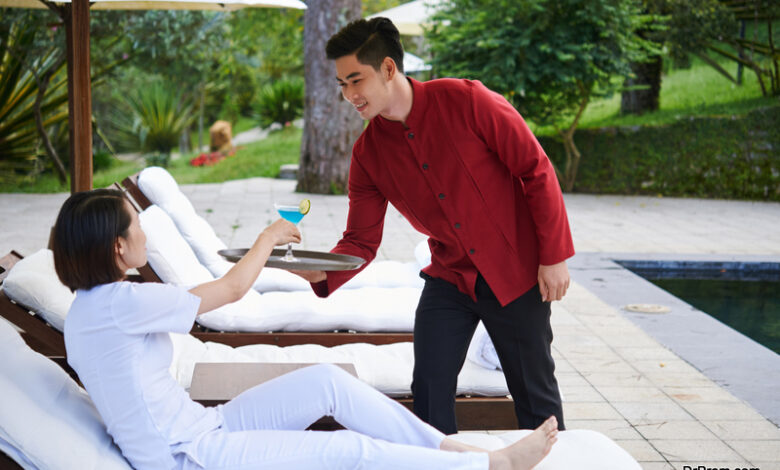 Customer service is the most challenging role in the wellness resort business, which is something beyond the amicable smile, cordiality, etiquette, and scheduled programs. It is your deeply-nurtured attributes that will create stellar customer services. Guests like to be treated as somebody 'very special'. So what your guests feel and experience speaks everything of your customer services.
Offerings of wellness resorts vary greatly from that of typical hotels and resorts. Guests visit a wellness resort for a relaxing and rejuvenating experience and wish to leave looking and feeling better. They are likely to spend most of the time on your premises attending various programs and treatments to facilitate mind-body wellness. Therefore, in-person interactions will be more and so the guests' needs and wants. While you build up lucrative services and amenities, it is your people who will set the benchmark of customer service.
Ready to walk the extra mile?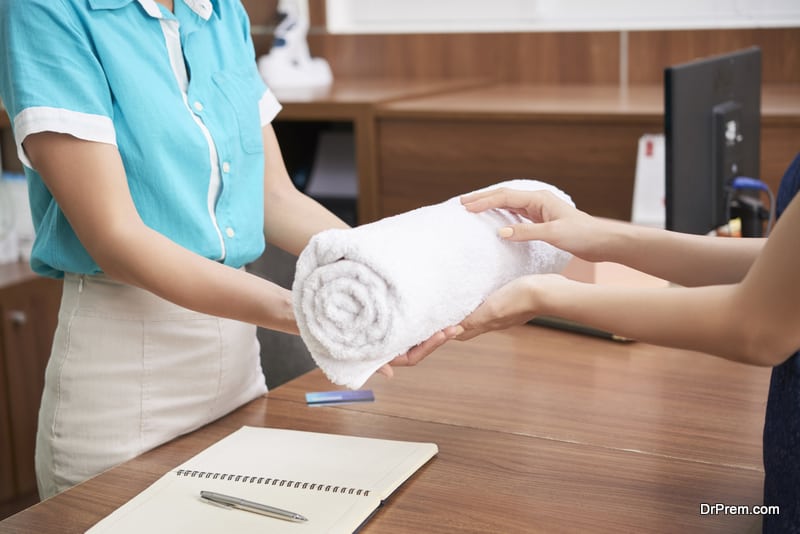 The host-guest dynamics is changing faster than anticipated bringing in newer opportunities and challenges. How you anticipate and act according to the situational demands sets the base of your customer service. Wellness being a niche market with offerings targeted towards the health and wellness of guests, a one-size-fits-for-all approach in customer services will never work. Mindset and preferences vary with each individual, and therefore you need to be armed with specific customer service tools to apply as and when needed.
To what extent are you ready to provide a more personal, intimate and comforting experience? Wellness offerings are such that you have ample opportunities to work on for unique customer experience.  But whatever strategies or steps you take to enhance your customer service, it should have measurable outcomes. How to judge that?
Measuring customer service on EXQ (Customer Experience Quality) scale
This scale offers a better measurement of customer experience. The journey of a customer takes place through various service encounters that gradually pass through service delivery and continue even beyond that. Before purchase, your customer has to go through various direct and indirect communications.  It starts from online/offline searches, putting queries through mail or phone or direct walk-in and word of mouth from other customers.
You can develop your customer service and put the outcomes on a measurable scale based on the areas of customer satisfaction that depends on:
Peace of mind (of guests)
Moments of truth
Focus on outcomes
Product experience
Customer satisfaction has a positive impact on the brand loyalty which in turn influences word of mouth marketing.
Offering a satisfaction measuring scale (graded 0-10) to guests after they buy your product is a great way to assess your customers' satisfaction level.  Your customer service efforts should be oriented to achieve the maximum grades from a majority of customers along with working on poor gradations even it is from a handful of customers.
Essential tips on customer service in wellness resorts
Whether your guests are visiting your resort to pursue specific wellness goals or sheer relaxation and enjoyment, all of them expect an outstanding service worth their time and money. Here are a few tips by which you can display outstanding customer service:
1. Take a survey of your guests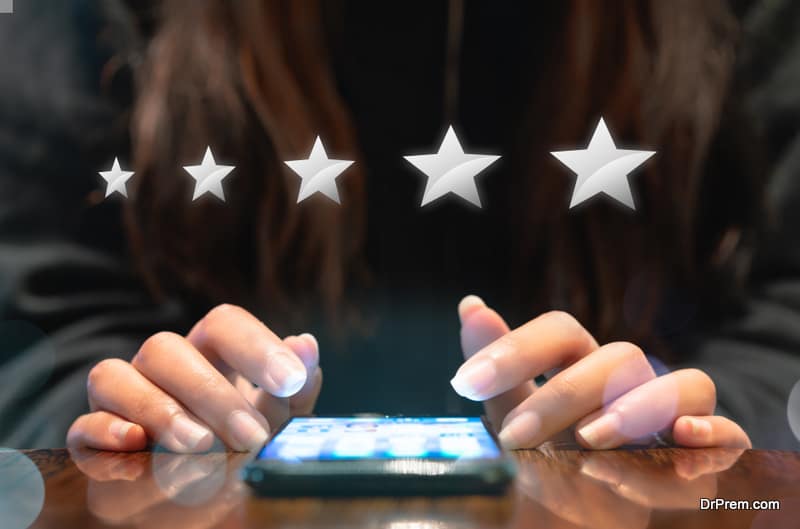 Guests seeking wellness programs in your resort would love to share their opinions that will help you to serve them better. It is not the old-fashioned comment cards that will work but use other electronic polls and tools. Following are the simple steps:
Send follow-up emails after your guests have gone back home after a stay in your wellness resort. Just seek answers to 1 or 2 meaningful questions to assess their satisfaction. Allow them to put their own answers along with providing multiple-choice questions.
Ask specific questions. Instead of just asking how was your stay or how do you feel sort of questions place your questions like
What was your expectation before checking in to your resort
How did the wellness programs help you?
What outcomes are noticeable after going through the programs?
On a scale of 1-10, how much you would grade our resort and its facilities. You can put separate gradations for different services like accommodation, food, wellness programs, recreation and all.
If you would like to suggest one improvement in our customer service what it would be?
Questions like this would make guests think critically about their experience. You get the opportunity to become aware of unintended lapses or drawbacks. Make sure not to put too many questions or too critical ones that guests have to wrack their brains to give feedback.
2. Tap into the 'mobile mindset' of guests
People hate waiting, it increases their irritation level. With smartphones used ubiquitously, you can create a seamless experience by tapping into the guest's mobile mindset. Allow more avenues of self-service to save time and energy. Travelers prefer automated self-services via their smartphones for program selection in resorts apart from making payments and seamless check-in and check-out facilities. Send the program schedule to your guest's mobile through an app and set reminders. Stick to the schedule. If your yoga session is to start from 6.00 AM, make sure it is on time.
3. Maintain the touch with 'touchless services'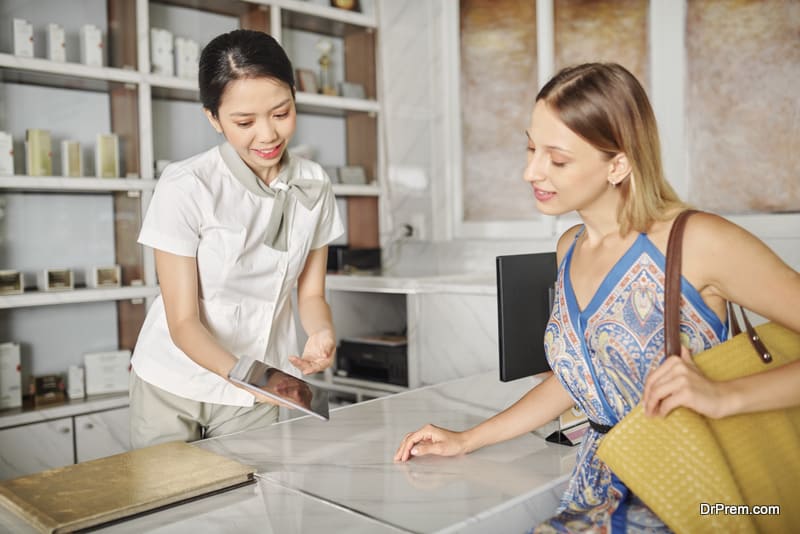 Fear tech-tools will erode the personal touch? Well, tech-driven touch-less service may not seem to go well in the hospitality lexicon, but the current trend is good the way it is transforming traditional customer service practices. You can maintain the much-appreciated 'personal touch' better by doing away with redundant activities.
Help your guests in navigating your resort to find out wellness facilities like yoga space, beauty treatment room or spas.
Guide them to go through pre-program consultations
Check if they need any additional help while taking part in a specific program.
Ask your guests how they feel after attending a program and whether they are willing to go for a repetition.
4. Train your staff to create delightful moments
All great ideas cannot always come from the top think tank. Your staff need to be trained enough to create impromptu delightful moments for your guests whenever they get such opportunities. Following a standard customer service protocol is great but at times these become lackluster and your staff must be apt to take leaps in creative and informal responses. To facilitate that, you can take the following steps:
5. Give more power to your staff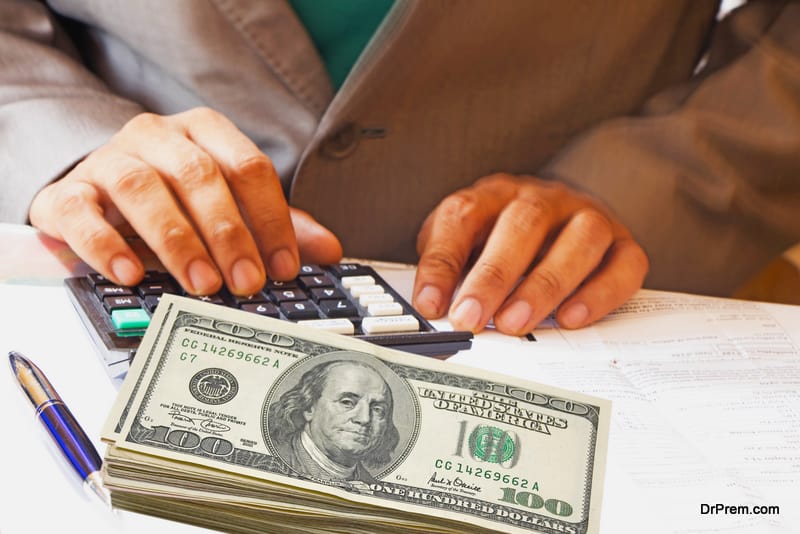 Creating great moments may need additional expenses. Allocate a budget to enable your staff come up with creative services to fix the specific needs of guests. They will have the chance to leverage their thinking ability and get into real action.
6. Offer stellar services
Think of thoughtful greetings and show genuine kindness. Your aestheticians, masseurs, wellness coaches, and other therapists have a great role to play. Apart from displaying professionalism and courtesy, they need to have proper product knowledge and create the right package to deliver the best ever customer experience.
7. Give extra care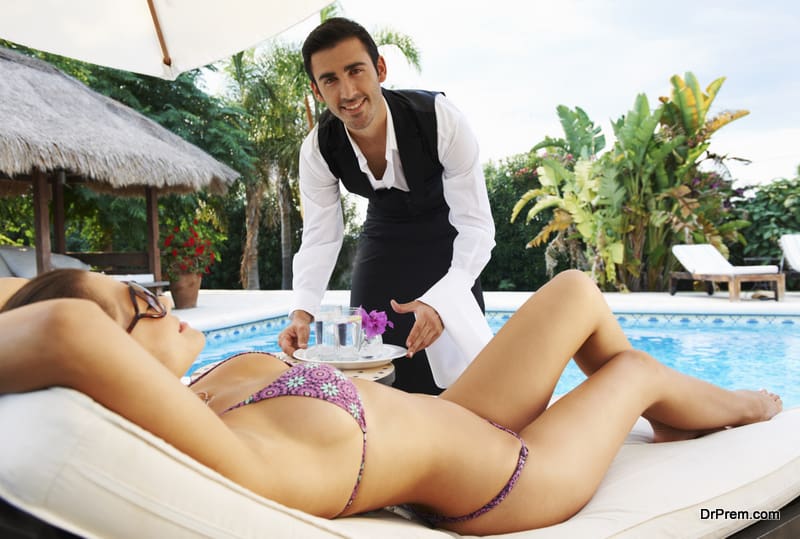 Guests love to be pampered. A little extra care will make a big difference in your service quality and customer experience. Pay attention to the minutest of details (not found in manuals) and conceive of extra caring services. For example, offering a cup of much-liked green tea before a massage or beauty session will be highly pleasing for your guest. Show your care while suggesting recommendations for a specific program or food. Arrange for extra comfort in treatment beds with special leg, arm or headrests, or special sitting and sleeping arrangements.
8. Maintain a great sense of humor
While it is expected for your staff to be professional, there is no harm in loosening your wits to create a charming experience for guests. It could be engaging in a humorous interaction with the guests or a witty response to some silly demands.
9. Offer guarantee for everything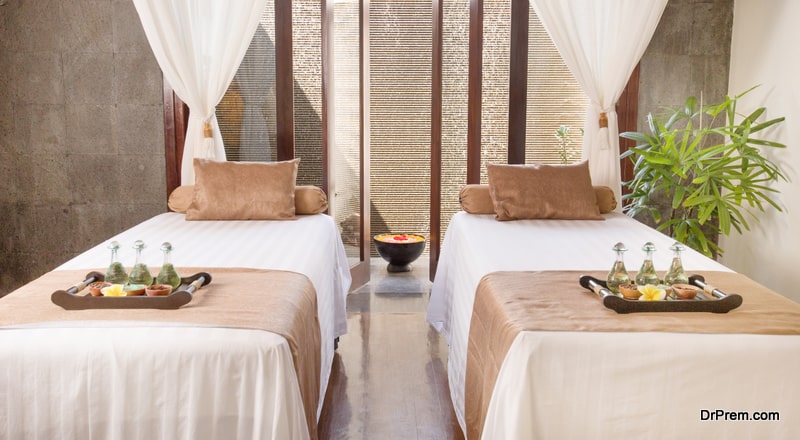 The main reason that leaves your guests disgruntled is that they do not get the outcomes that were assured.  Your curated wellness programs that talk about improved wellbeing must show proven outcomes. If you are unable to provide this, you will never know why your guests are not returning. Ensure your guests feel comfortable while voicing their opinions. Understand their perspectives. Enquire about their problem areas and show your empathy while addressing those.
10. Develop an interdepartmental problem-solving culture
In case a problem arises, guests may not know whom to turn to. A perfect bonding among departmental teams helps a lot in such situations. Educating every staff about your resort's offerings and who does what will prevent unnecessary confusion leaving the guest's problem unsolved for long.
11. Create strategic partnerships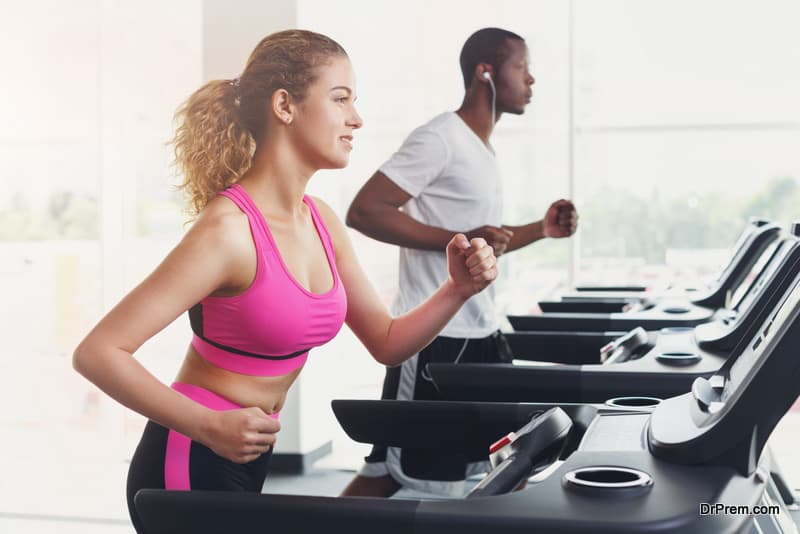 To give that 'feel special' experience to your guests, you can offer a special treatment outsourced from your strategic partner. A special skin treatment from a recognized specialist or personalized fitness equipment or apparel from a reputed shop will further augment your customer service. Developing strategic partnerships with local wellness brands that go in line with your resort's vibes is another great way to improve your customer service.
12. Express your gratitude
While your guests check-out, do not fail to show your satisfaction to have them on your premises. If they have any negative feelings, address it immediately. As a token of gratitude, you can offer an extra free service or consultation. In gratuity handling, there should be clear instructions to your staff not to solicit one. If a guest is willing to leave one, make it safe and simple. Never forget to send a follow-up 'Thank You' note or mail.
No matter what is your brand image, there is always room to improve customer services with creativity and thinking out-of-the-box. Right from great gestures and attending to minute details, you need to strive to find out new and interesting ways to serve your customers better. This should be of prime consideration while hiring, training and empowering customer service personnel.