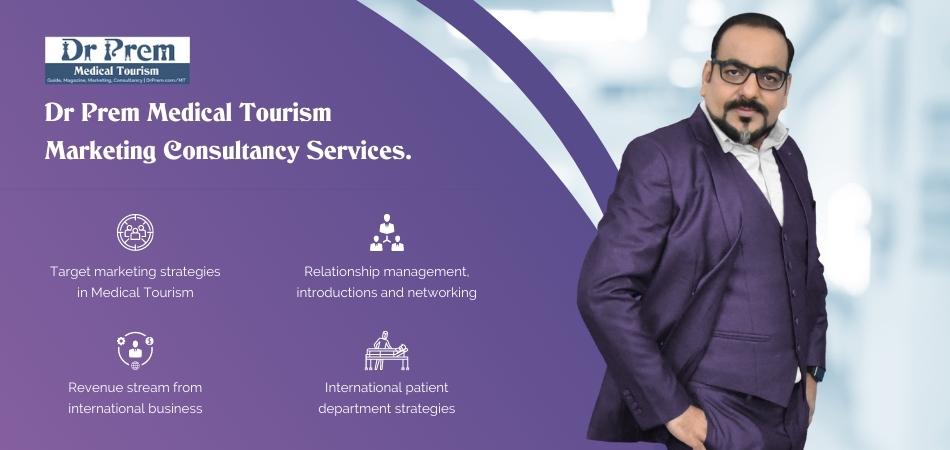 Technology and Medical Tourism are two words that best complement each other. Medical tourism is gaining heights because of the technological advancement lending themselves to use for the medical tourism industry. Technological advancements have led this industry grow like none other. Web 2.0, Cloud Computing, Mobile Technology etc. are making their way deep into the world of medical research.
If one looks at these aspects, broad technology areas can work hand-in-hand in building an effective medical tourism solution. Because of healthcare globalization, hospitals and governments are investing in the highest quality healthcare and medical technology in order to gain competitive advantage and market share in the medical tourism industry.
Healthcare information technology, physician collaboration, and continuity of care need urgent and non-diverted attention as the influx of medical tourists traveling worldwide is increasing continuously. One of the important technology aspects for the industry has been cloud computing because medical information details like EMR are made available across worldwide for each patient through low-cost solutions in cloud. There can be cloud-based offerings that can host medical records of the patients with minimum fees annually and all medical tourism solution providers and doctors can access the same records with the access information.
In this guide you will read about:
A Guide on the Role of Technology in Medical Tourism Growth by Dr Prem- Features, Trends,Updates and News
How medical tourism industry can benefit from technological advancements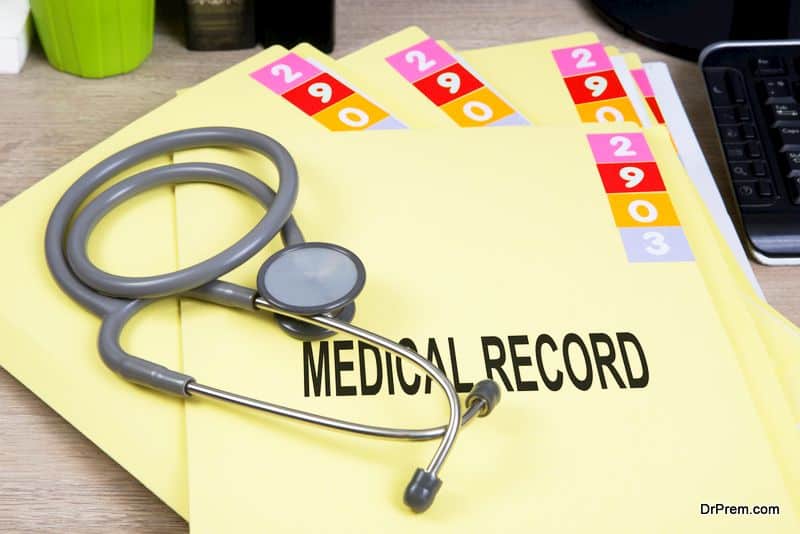 The medical tourism industry has merged hospitality industry with the healthcare industry. It is a vast net of hospitals, nursing homes, medical tourism facilitators, hotels, restaurants, and insurance companies. Government agencies and organizations are also a part of this industry. Working and collaborating with so many different organizations and providing the best quality services to the medical tourists are difficult tasks.
A lot of work in this industry is still done in the old-fashioned ways. Excel spread sheets and many papers are being wasted for keeping a tab of patients, creating contracts, recording patient history. Keeping manual records and maintaining them is a huge problem for the medical tourism facilitators. The only way to provide better patient experience and healthcare services to the foreign patients is to utilize the technological innovations properly.
The medical tourism companies or facilitators, hospitals and other organizations involved in this industry should utilize cloud-computing facilities for easy access to necessary information. The HIS or Hospital Information System must be upgraded for offering better services to the patients. The modern technological solution firms are offering splendid patient management services to the patients.
The patient management services helps out employers, medical tourism facilitator companies and every agency or organization involved in the process to keep records, plan and collaborate. Technology can help in reducing the communication gaps and synchronizing all the parties involved international business transactions. Using the services of cloud computing service providers and technical helpers you can create better business plans and offer better pre and postoperative care to the medical tourists.
Lead generation is important for the medical tourism entrepreneurs. Do not rely on a single network or channel for supplying good quality leads. Try every possible channel and optimize different networks for providing good quality leads. Collaboration is another necessary tool that all the involved parties should use optimally.
By creating a platform where all the facilitators, employees, hospitals, and insurance companies can work together, you can solve most of the problems faced at present. For using the available resources and curbing the wastage of resources, advanced technology must be utilized. Technology decreases manual labor and lets your employees focus on the patients and clients.
Medical tourism industry can prosper more if technological aids are utilized and explored diligently. Collaboration of different participating organizations is necessary for offering better medical tourism services to the patients.
Contribution of technology to medical tourism
Technology and its applications have intensely permeated all living world and this makes their entry into the field of medicine inevitable. From increasing overall life expectancy, aiding painless surgeries, researching stem cells to using robotics for curing life threatening disorders—technical knowhow now has answers for almost all ailments.
Technologies forming the crux, more and more patients are now crossing borders to avail the best a nation's medical science can offer. Proliferation of virulent or genetically inherited disorders, hitherto unknown therapeutic complications, esoteric demands for cosmetology and vital surgeries have all led to the exigent marriage of technology to medical tourism.
Technology has arrived big time in the medical tourism business sector and is definitely here to stay. Evolving rapidly along with the pace at which lifestyle disorders are conquering the world population, it has become the emerging face and an indivisible aspect of any treatment regimen undertaken abroad. At this rate, every individual across the world will soon be able to avail state-of-the-art facilities of disease alleviation and the day is not far, when no death will occur due to lack of apposite medical care.
Technology has contributed to knowledge advancement for medical tourism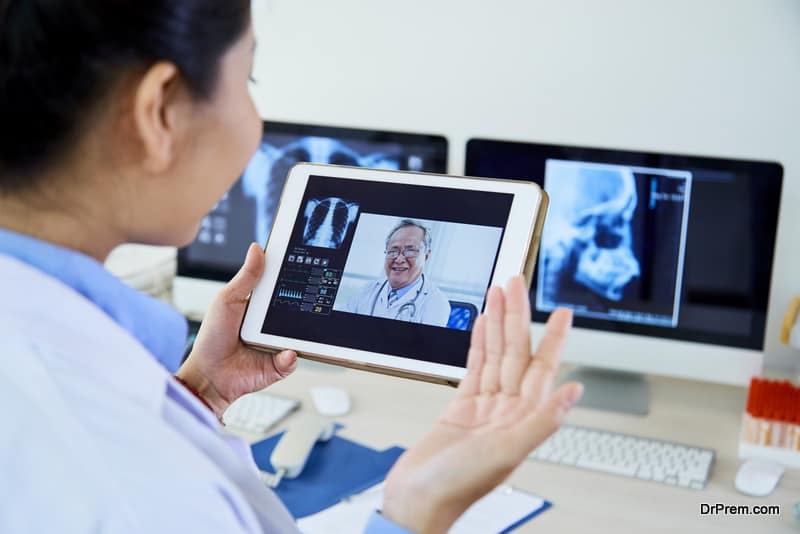 Applications of concepts such as Web 2.0 and 3.0, cloud computing, mobile technology, semantic knowhow et cetera are not limited to Information Technology anymore but are being actively applied to benefit agile medical practitioners, across the world. For instance, an Australian doctor who wishes to learn a particular surgical procedure from his European counterpart can effortlessly do so, from the comfort of his clinic through videos based on web2.0 application or through a live webcast.
Technology has contributed to better customer service for medical tourism
Irrespective of the convalescent's origin or time zone, medical information services are available to him twenty four hours a day, seven days a week and three hundred and sixty five days a year. Toll-free telephone services, internet connections, web portals and email have opened doors to the seeker's questions on almost anything, be it healthcare facilities, physicians, specializations or general amenities and ambience. These services convey information and aid in advanced confirmation of all interrelated services.
Technology has contributed to cost reduction for medical tourism business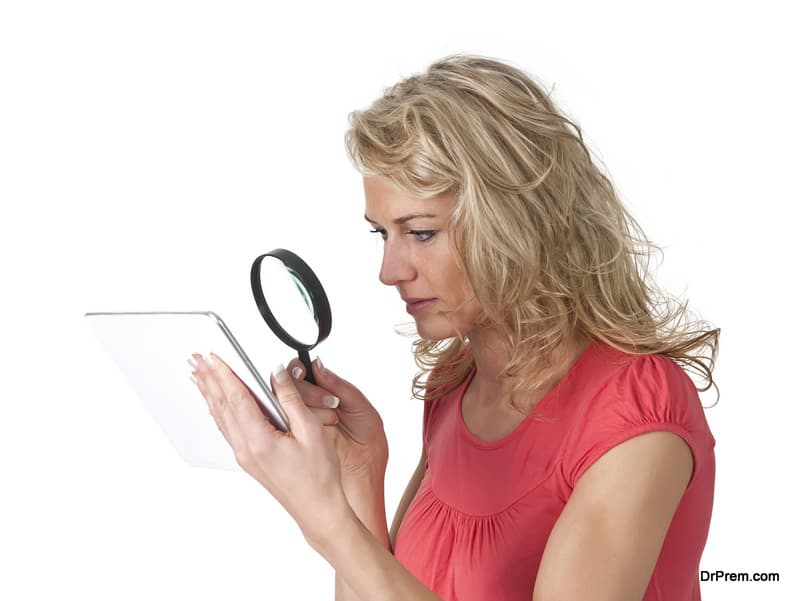 Technologies, as described above have considerably reduced several procedural hassles otherwise involved during treatment in a foreign country. Awareness and promotional programs tutor the foreign nationals with respect to the norms of the regimen. Service automations include obtainment of information, planning the complete modus operandi—traveling, lodging, booking and payment of the hospital charges in advance.
Technology has contributed to create medical tourism portals
The internet today is flooded with web sites, portals and platforms which provide all possible essentials for medical travel and rehabilitation in a foreign destination, such as those mentioned in our medical tourism destination guide. Complete with interactive facilities between hospitals, official agencies, tourism conduits, international regulation managers and other referral services, these prominent healthcare sites have a wide array of end-to-end services that cater to any intrinsic need of the health traveler. Also featured among the top offerings of such sites are latest updates, available regional expertise, whitepapers, case studies, webinars, videos and podcasts on medical tourism and its upcoming trends.
Technology has contributed to secure medical data transfer for medical tourism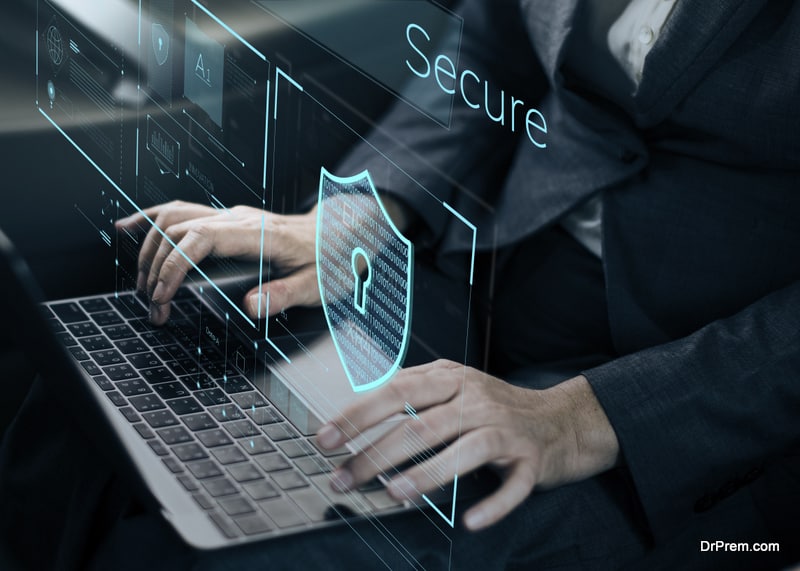 Given the wide applications of information technology being used in current medical travel, it becomes of utmost importance that strong security standards for the protection of health records of all travelers be established. It could be extremely simple for a data hacker to access critical databases with millions of hospital or patient details and pass them on into the wrong hands, in the absence of adequate security. It is the responsibility of individual users, the medical establishment and network administrators to implement secure practices like organizational and legal regulations, use of passwords, antiviral security and scanners, secure data interchange protocols, access control systems or electronic signatures to institute basic security values for the medical network fraternity based on international standards like ISO/IEC 27001 and BSI17799.
Technology has contributed to create mobile medical technology for medical tourism
It can be rightly assumed that mobile technology does not exist in the future of medicine any longer but is an integral part of its present. Thanks to advances in mobile software, Smartphones are now programmed to allow doctors to make diagnoses from anywhere in the world. Software companies like QxMD and Epocrates Rx provide basic medical applications like mobile medical reference guides for BlackBerry Smartphones, which aid physicians in securing medical data by assuring instant access to information on specific drugs, their dosage specificities, related interactions and so forth. Tablet PCs also meet a number of critical needs faced by the new age medicos; be it scanning the barcode or physical identity of a patient for accessing their medical history or taking actual snapshots of the subject.
Technology has contributed to create Electronic Record Management for medical tourism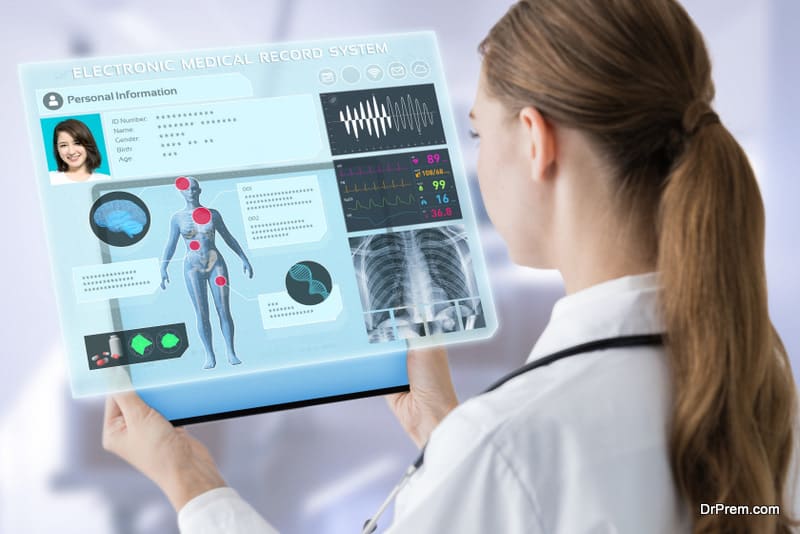 An electronic medical record is the computerization (or soft copy version) of an individual's legal medical records, created in an authentic healthcare establishment which metes out different medical services. These records are a discrete account of the person's health information and could be retrieved, stored, modified and augmented as per his/her current clinical status. Managing electronic records and particularly electronic medical records, requires essential endeavors akin to analyzing, planning, overseeing, systematizing, development, endorsing etc, with respect to the maintenance of vital medical information.
Systems like integrated information management, data security, storage and recuperation techniques are developed and upheld by trained, competent staff for effective sustenance. The main objective here is the attainment of sufficient and accurate records of a patient's clinical history and also that of a medical center's strategies, communications and capabilities.
The electronic medical record is consistent and at the same time flexible enough to allow supplementation; it is economical, enforces quality assurance and helps maintain an integrated record of medical information, available and accessible on the web or through electronic media. Availability of such information can facilitate online treatment and trigger a possibility where the computer itself can aid in taking critical decisions during emergencies through semantic or an integrated problem-solving approach.
In the case of medical tourists, web EMRs allow online or web admittance to the patient's data thus giving foreign physicians absolute, precise, and instantaneous access to the complete medical history of patients. The amount of time that is saved by using an EMR system gives way to enhanced patient-physician communication. Examples of some widely used, open source EMR software are AnSWR Analysis Software, OpenEMR, OSCAR, RAVEN-SB, STD-MIS, VersaForm EMR and the like.
Technology has contributed to create telemedicine for medical tourism
Telemedicine incorporates diverse healthcare services which are rendered from a distance, through electronic telecommunications. Considered to be an indispensable cog in the wheel of medical tourism, telemedicine makes it easy for the patient and the care providers to "know each other", before they actually get to meet each other for the first time.
Subject case histories, clinical visual data, textual information and the like are converted to electronic signals and the data corresponded rapidly over electronic media. These medical records of the patient are now made available to relevant global healthcare providers for studying the detailed case history.  Technology allows the patient, his/her primary physician and the foreign consultant to discuss the case elaborately or even conduct surgery over a web conference. The follow-up consultation and ongoing treatment are also carried out in a similar fashion.
It makes the physical distances seem very irrelevant and even cuts down on travel. Covering almost every level of healthcare, telemedicine provides easy access to healthcare right from the emergency medical treatments to medical specialty consultations and surgical procedures. The remote and local healthcare providers can exchange health-related notes on an on-demand basis during the clinical care process, right from the initial stage of treatment to follow-up sessions, continuing until the release of the patient.
Subsequently, the concept of telemedicine enhances the overall efficiency, productivity and appeal of medical treatment, especially medical tourism.  With the revolutionizing development in technology, the patients, care providers, family and friends have access to the correct clinical information available easily at the correct time on a demand basis, during and after the treatment process.
Reasons Why Technology Is An Essential Part Of Medical Tourism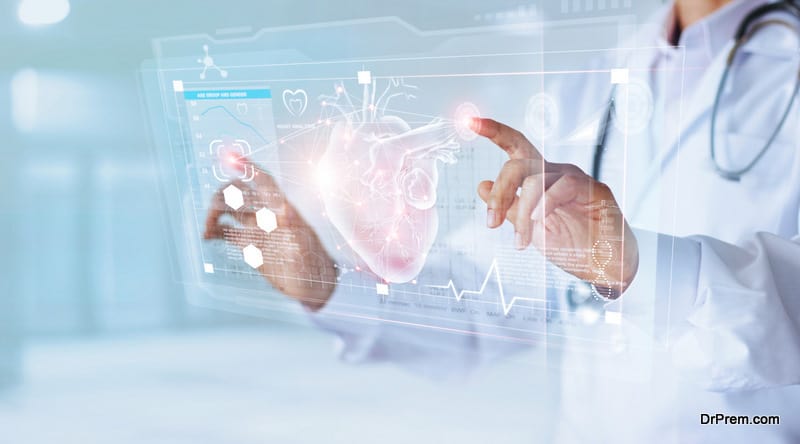 Medical tourism has become a huge industry worldwide. Affordable treatment is now being offered in countries abroad which have the same cutting-edge procedures as in the home countries. Disruptive innovations can now be seen in the healthcare industry which has allowed for medical tourism destinations to offer quality healthcare services and products to patients. Many of  these  destinations  are mentioned in our  medical tourism destination guide.
Medical tourism has made the big players in the industry to step up and add new technologies as part of their infrastructure and services to attract patients. This has made technology an essential part of medical tourism and these are the reasons why:
Technology bridges the gap between healthcare providers and medical tourists
Technology in medical tourism is bringing healthcare providers and medical tourists closer. Data mining, social networking and the Cloud are providing reliable data to doctors and patients. Technology touches every aspect of a patient – from storing medical data to cashless transactions and enhancing after care of the medical tourist by having all data at one place, commonly accessible by the doctor and patient.
Cloud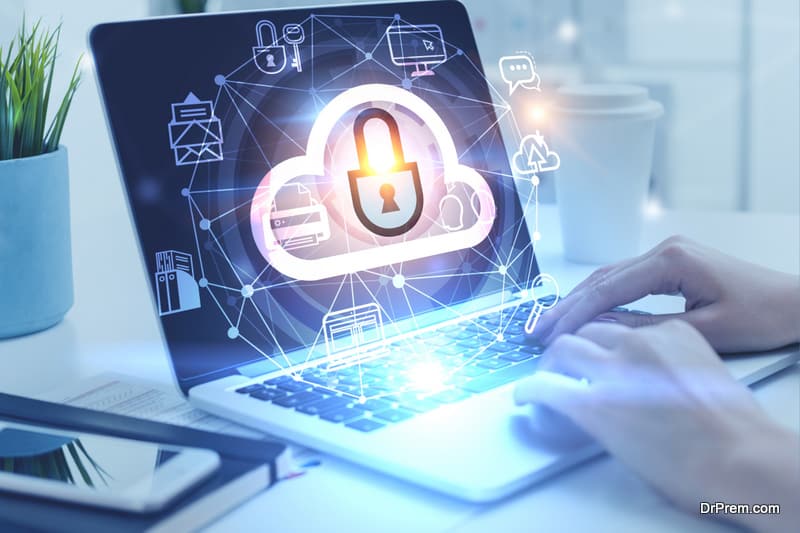 Through the Cloud, the EMR or Electronic Medical Record is made available to each medical tourist. This enables the patients and doctors to access the medical records real-time from anywhere in the world. It makes the healthcare system more efficient as it reduces errors in medication and diagnosis. As the Cloud enables accessibility through smartphones, it is a technological advancement which medical tourism has integrated for better services during and after treatment.
EMR
Electronic Media Records, this has helped the transition from paper-based medical records maintenance to Electronic Medical Records (EMR) management. EMR contains things like Clinical Notes, Medical Administration Record, Result Review, Discharge Summary etc. EMR is easy for automating, structuring, and streamlining clinical workflow and maintaining data set and data trail needed for medical audit and quality assurance, epidemiological monitoring, disease surveillance etc.
Role of Smartphone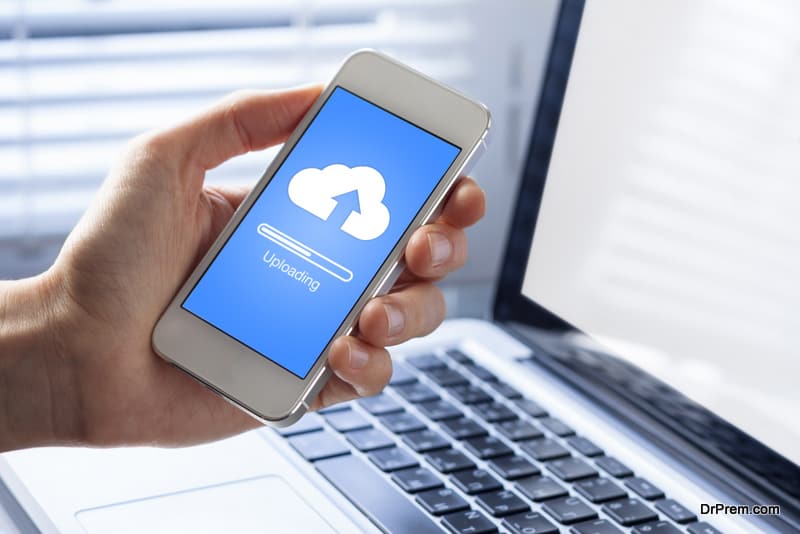 Smartphone and Cloud can jointly redefine the healthcare infrastructure. This shows how EMR management is becoming easier and turning more into a credit card. Medical Tourism gets a huge boost by adopting the EMR for international patients. EMR being accessible from a Smartphone has created a buzz in the industry and has brought about a revolution in the global medical tourism industry. 
Data Mining
Data mining puts a deeper impression in healthcare sector. Continuous effort on collecting data from different sources like medical journals, live case studies etc. can help create a huge repository of disease-diagnosis system. When EMR is supplied as raw data to identify the problem or disease of the person EMR belong and at the same time, there should be a system to personalize the need for medical tourism by advising the possible medical tourist spots for cost effective and budget treatment of the detected disease.
This has been the basic idea about the data mining consideration. An integrated system can come in place to glue the thread between globally accredited hospitals, clinics, medical research universities to share knowledge for the wellbeing of humankind. Technology has been the reason for globalization of medical industry. Technological advent has revolutionized the entire medical tourism industry making it more preferred way life.
Continuously compiling data from various sources like case studies, medical journals and so on has created a huge database benefiting the diagnosing of diseases. Medical records are saved in smartphones and encrypted for better security and data intensive info such as CT scans and X-rays are saved in a server and accessed on demand. This data can help to create a source of data accessible globally and doctors can use it to help individual patients as well as preventing major endemics. Pharmacies can be a part of data mining and contribute by delivering life-saving medicines, anywhere in the world.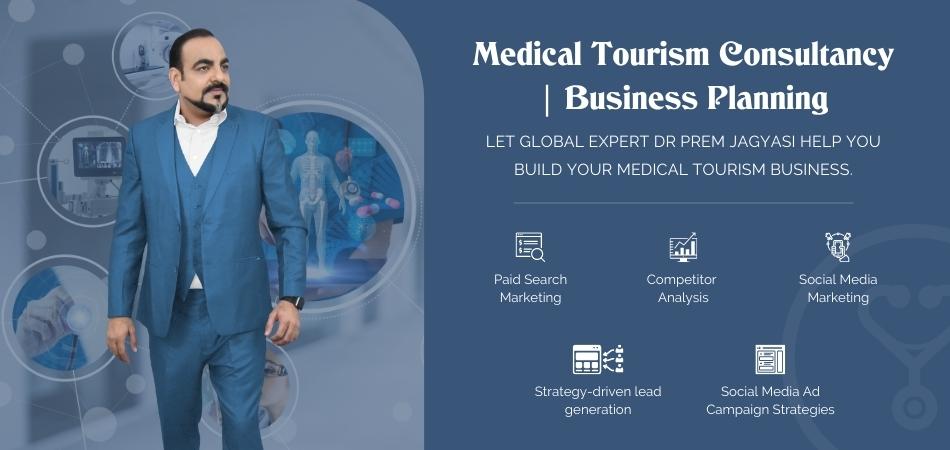 Modern technology enables potential medical tourists to investigate and arrange healthcare anywhere in the world from their home computer directly or with the advice and assistance of a medical tourism agency. Technology has given birth to another very effective term in this particular industry i.e. Telemedicine.
Telemedicine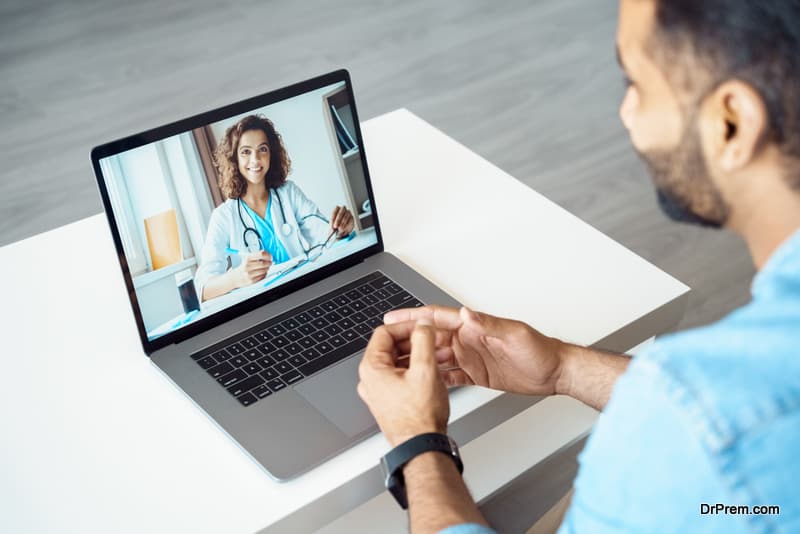 Telemedicine is better understandable as distance healing. It is not one specific technology but a means of providing health services from a distance using telecommunications and computer science. Telemedicine is a high-tech solution to the universal problem of access to healthcare irrespective of physical location.
Thus, technology makes it possible to have the 'right' information available to the 'right' people at the 'right' time.
Social networking
Social networking has proved to be quite useful in the medical tourism sector as it allows doctors and patients to stay in touch, irrespective of location and time zones. Doctors can also use this medium to connect with other consultants to provide better treatment. This is a prompt way for doctors and patients to touch base.
Medical tourism has led to new breakthroughs in technology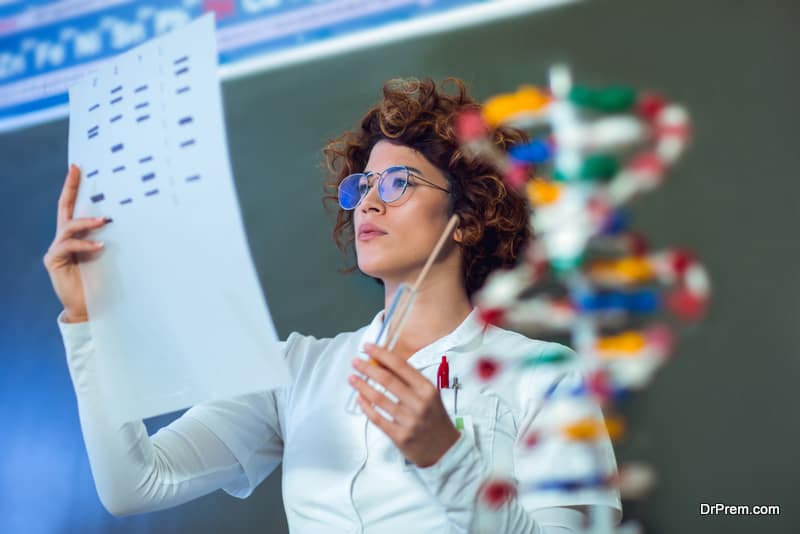 Medical Tourism has emerged as a lucrative but highly competitive industry. This has led to healthcare facilities which offer medical tourism to focus on developing innovations in healthcare technology. Research is happening at a fast pace to provide the best treatment using new and sometimes, disruptive technologies, like genetic testing or stem cell therapy and robotic surgery.
Gene testing
Doctors worldwide often rely on their intuition while prescribing drugs as 50% of people do not respond to some drug or the other,and this hit and trial method turns out to be an expensive affair for patients. Gene testing can reduce intuitive prescriptions and enable doctors to precisely diagnose diseases. This is a disruptive technology which will be a norm in the future, as medicine will become more personalized.
Robotic surgery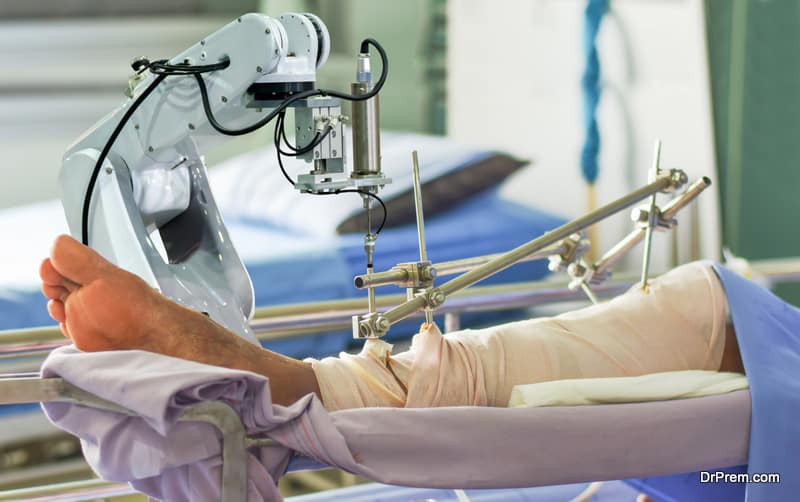 Robotic surgery has been a boon to medical tourism as it allows top-notch surgeons to perform surgeries from anywhere in the world at any medical tourist destination. Heart surgery, gynecological procedures and prostatectomies can be carried out using robotic surgery.Minimally invasive surgeries can be carried out precisely while complementing the skills of the surgeon conducting open surgeries.
Stem cell therapy
Stem cell research has great potential and new breakthroughs in this field and scientists have been able to grow embryonic like cells from adult cells. The leading researchers in stem cell therapy are Asian countries like Thailand, Singapore, and China. Japan has used stem cells to treat diseases causing blindness in older patients as well as growing liver tissue from stem cells.
Technology is essential to medical tourism as it provides quicker access to patient records, real-time communication between doctors and patients and better after care. On the other hand, medical tourism has led to a spurt in research as healthcare facilities compete to provide affordable but quality medical treatment.
Apps: The next big thing for the medical tourism industry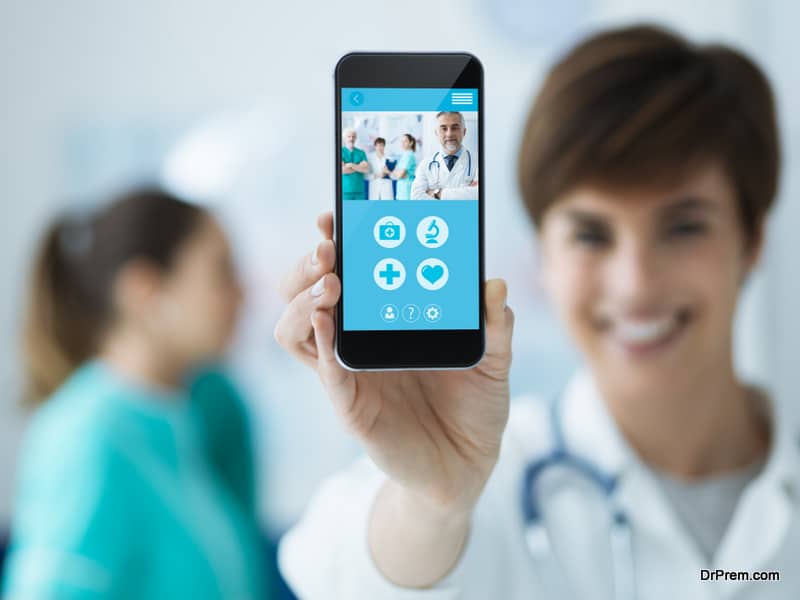 Mobile apps have taken the world by storm. There are apps for literally every other service or facility these days. Literally, every other individual has become apps dependent in their day to day lives not to mention of the growing popularity of health and wellness apps. This may probably be the reason why those in the medical tourism industry decided to create mobile apps dedicated to helping medical travelers seeking treatment in foreign countries.
In fact, medical tourism apps provide an equal share of threats and opportunities. Modernized apps are facilitating instant online booking for consultations with global physicians. This may be a concern for medical tourism agents and clinics taking unprecedented long times for fixing an appointment.
Adding convenience is a big factor in medical tourism and the apps are successfully doing that. Although apps have a huge potential but the initial investment to develop it is enormous. Companies creating the right kind of apps are big winners and those not getting it right can end up in making huge losses.
6 medical tourism apps catching the attention of global medical travelers
Here are six such medical travel apps that have been creating quite a buzz for some time now.
TaiwanTrade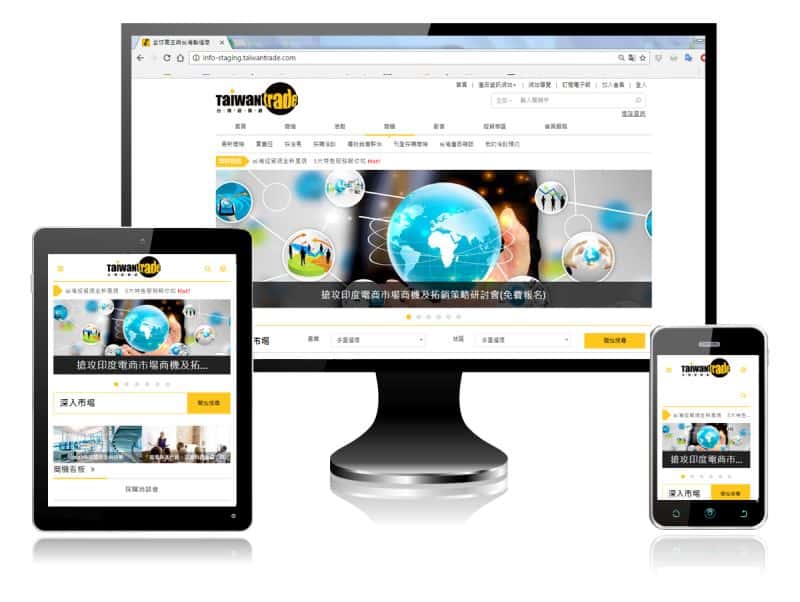 Developed as a joint project between the Bureau of Foreign Trade in the Ministry of Economic Affairs and the Taiwan Trade Development Council, the TaiwanTrade mobile app is dedicated to help medical travelers who visit Taiwan for treatment.
The app is a mobile platform that provides in-depth and up to date information about the industries in Taiwan, the medical tourism industry being one among them.The app allows medical centers as well as independent doctors to list themselves in the app in order to gain more visibility.
MediApp
Developed in Korea, the MediApp mobile application that offers medical travelers to Korea, highly detailed descriptions and information related to medical tourism in the country. Available in several languages including English and Russian, the app offers medical travelers details and videos of the medical specialties in the country. It also highlights travel agencies that would help customers plan their medical tourism holidays better.
The MediApp also features an extensive list of hospitals, clinics and medical facilities throughout Korea, providing the best results for tourists who can simply type in their needs. Everything from the website and address to contact numbers and even faculty details will be displayed within a matter of minutes. The other salient features of MediApp include a medical planner cum travel scheduler, newsfeed and connections to Twitter.
MedTourism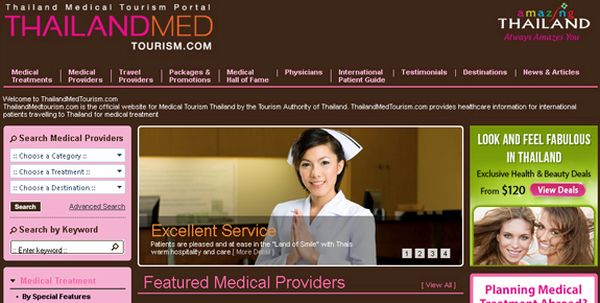 This Thailand based medical tourism app serves as an extension for the website thailandmedtourism.com. Aimed at promoting medical tourism in the country, the app offers in depth information on everything related to affordable and quality medical care in the country, including medical treatments, specialists, medical providers, dental services, cosmetic surgery, dermatology, checkups, destinations and holidays, etc.
The mobile app also features a search function that allows users to search for medical tourism hospitals, specialists and providers based on their individual needs. The app also comes with bookmark and contact features to help patients get in touch with the desired hospital or specialist in Thailand.
HealthTraveler
Developed by Healthy Travel Media, the HealthTraveler mobile application is the first of its kind in the world of medical tourism. It will allow medical tourists from around the world to search for and locate the best accredited hospitals in terms of quality, service efficiency and cost from around 50 medical tourism destinations across the world.
In addition to providing information on overseas hospital locations, accreditations, specialists, procedures and medical services, the app will allow medical travelers to connect with the hospital or specialist of their choice in a very easy manner. It will also send appropriate messages and alerts to the hospital upon your arrival, including your condition at the time of arrival.
PlacidMobile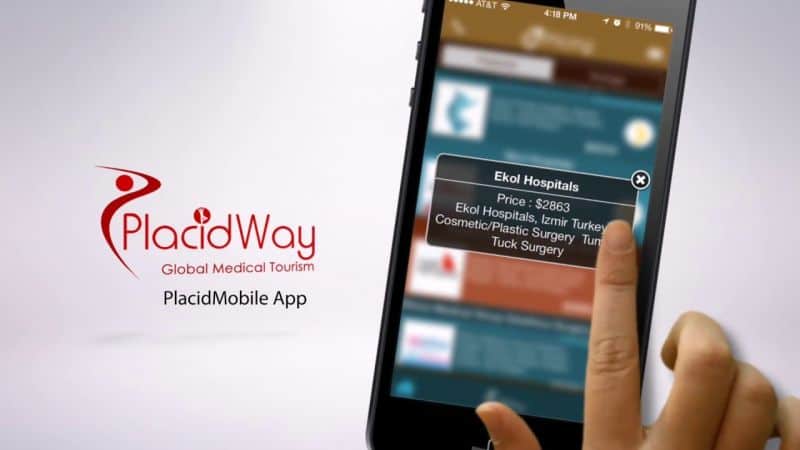 Launched by Placid Way Medical Tourism services, this specially designed free mobile app helps consumers access any medical tourism related information from android and other mobile devices much faster than ever. It helps in connecting with 500 medical centers spanning over 40 countries covering more than 250 cities.
The consumer can explore thousands of all inclusive packages, get free quotes and compare prices of different medical procedures in 40 countries. The live chat facility offers additional customer support. The app allows consumers to share any information related to price, package and procedure with family and friends via social media.
3rdpot
Developed solely for helping Chinese tourists who visit Korea for medical procedures and treatments, 3rdpot is a mobile service app developed by a software company by the same name. In addition to offering detailed information about medical services in Korea, including location relevant travel information and a GPS tracking solution, the app allows Chinese medical tourists plan their travel better.
It allows these tourists to book their flight tickets and accommodation for their trip and stay during the medical treatment. It also allows tourists to opt for single deals to book their flights, accommodation, mobile phone rentals and SIM cards, etc. separately.
Mobile based service apps are making their way into the medical tourism industry. These apps aim to provide medical tourists in depth information about the destination they choose for their treatment, including location specific hospitals, specialists and medical services.
Medical tourism draws profit from the enterprise between BookDoc and Agoda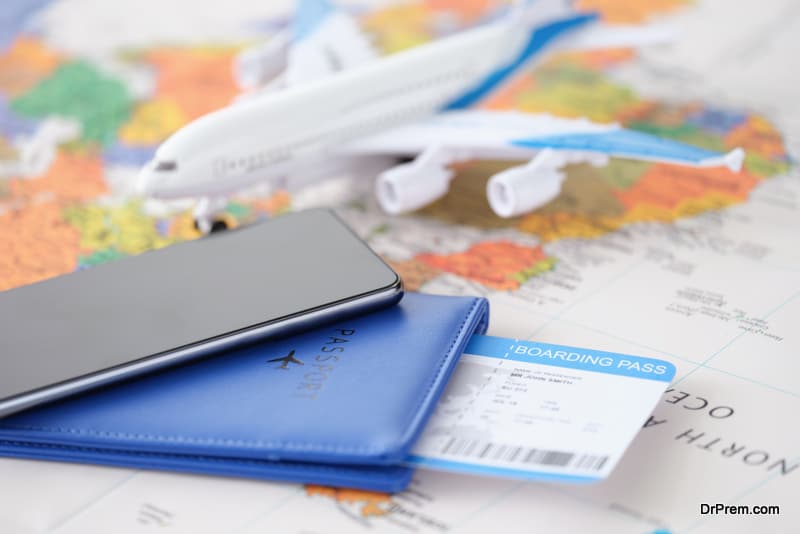 So you have heard about medical tourism and you know that it offers affordable and top-quality medical solutions for several medical issues. But what's next? How do you plan on coming to a final decision on the destination, the hospital, the flight, and also the hotel that you will stay in on your visit? These are questions best answered with the help of a Trip Advisor; unfortunately, medical tourism does not have similar services – yet. With a partnership brewing between the giants Agoda.com and BookDoc, it looks like medical tourists' problems will finally get a one-stop solution.
What is Agoda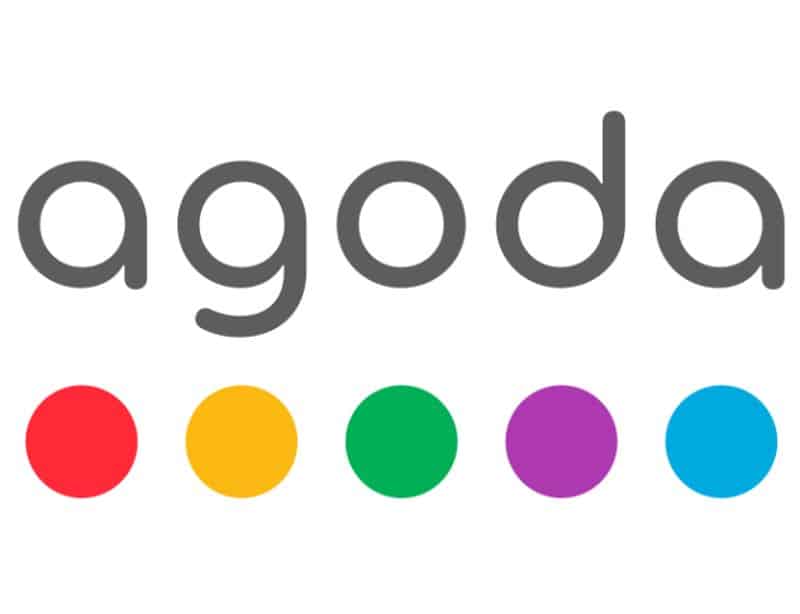 Back in the 1990s when little or almost no information on hotels and bookings online was available, Agoda changed everything. The pioneers in online hotel deals boasts of over 200,000 hotels under its coverage around the globe. Agoda is owned by Priceline and primarily deals with the Asia Pacific region. With the company's lowest price guarantee, you are assured that your deal is the best one available. Numerous search filters can be engaged to find your perfect hotel. Add to all this 24/7 customer assistance present online as well as offline in 37 different languages.
Overview on BookDoc
Many of you will be familiar with the insufferable waiting time that has to be spent at a clinic or hospital before the treatment. BookDoc is your mobile healthcare companion. To provide timely care and avoid unnecessary waiting for treatment, this app can book an appointment for you with a doctor of your choice. The app will search for all nearby doctors and hospitals and list them out to you. It will then schedule an appointment with whoever you choose at your preferred time. The app also reminds you before your appointment to make sure you reach on time. Currently, the app is available for corporate use only but soon it will be available for all users.
The partnership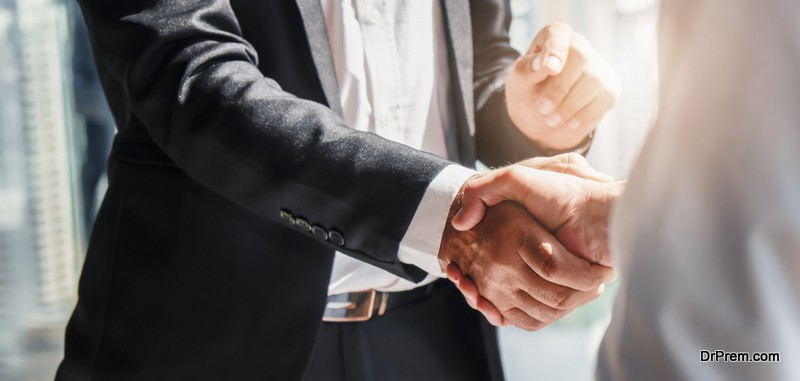 Because Agoda is the largest aggregator of hotels in the Asian region with almost 750,000 property listings, BookDoc chose to partner with the company for boosting medical tourism. Asia alone accounts for over 6 billion USD in the medical tourism business. With a partnership between the two, medical tourists will be able to complete their travel arrangements without any hassles. Searching for a doctor and booking an appointment as well as finding a hotel nearby can now be done together. An Agoda-BookDoc partnership will relieve many medical tourists with their travel worries. It will also provide them with more affordable combo deals, further proving helpful.
With the partnership,BookDoc has made it clear that it has stepped into the arena of medical tourism. Agoda offers listings in Singapore, Bangkok, Kuala Lumpur, Tokyo, Sidney, Hong Kong, and Budapest. BookDoc's current reach is in 17 cities including Malaysia, Singapore, Hong Kong, and Thailand. The medical tourism in Malaysia alone crosses well over USD 250 million, Singapore generates USD 800 million, Thailand creates USD 3 billion and Hong Kong has a share of USD 2 billion.
This is a clear indication that medical tourism is flourishing in these cities and BookDoc is ready to take full advantage.With the integration, users will now be able to arrange appointment with their doctor and book a nearby hotel from the BookDoc app.
Asia has a strong hold in medical tourism with Hong Kong, Thailand, Singapore, and Malaysia riding the high wave in generating trade. A partnership between giants AgodaandBookDoc to create a single platform offering hospital as well as hotel booking for medical tourists.
Top Medical Tourism tech blunders every destination needs to avoid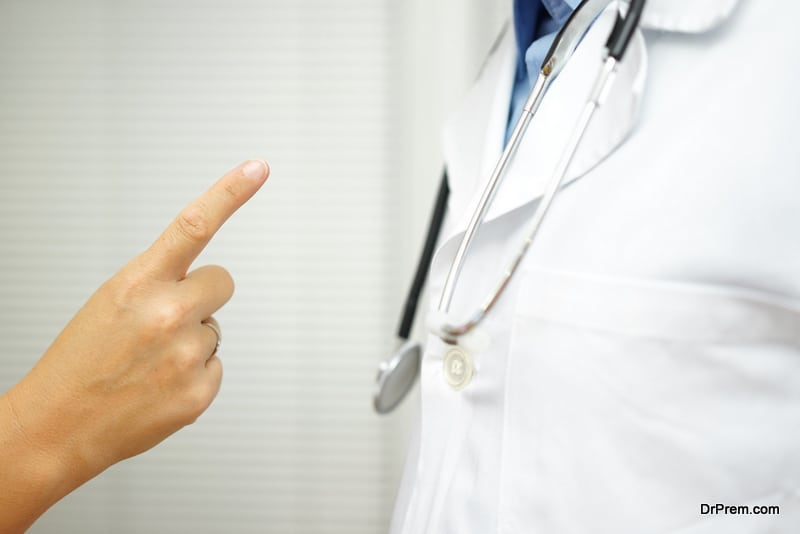 Increase in demand created by the medical tourism industry has urged many hospitals and medical centers to take steps to promote themselves as the next big medical tourism facility. However, in a bid to enter the race fast, these centers tend to make certain blunders that end up costing them dearly in the long run.
This case relates specifically to medical technologies. New technologies must be carefully considered and scrutinized before being accepted into a medical facility. Technologies related to risky fields like cardiology, orthopedics, bariatrics, etc. need to be accepted only to increase the safety and efficacy of treatment, and not focus on competing with other facilities or internal stakeholders alone.
One mistake is all it takes to destroy the facility's reputation. Hence, hospitals and medical centers need to be very wary of tech blunders in order to retain their name in the medical tourism industry. Let's take a look at some of these common blunders every medical tourism facility needs to avoid.
Making Decisions based on information available on the internet
Relying solely on the information available on the internet when choosing medical technology is one of the greatest blunders a medical tourism facility can do. An information source from the internet is very likely to be fake or false. Hence, choosing medical tech based on an unreliable source of information can prove to be detrimental for the facility's progress in the long run.
Ignoring internal conflicts when requesting new technology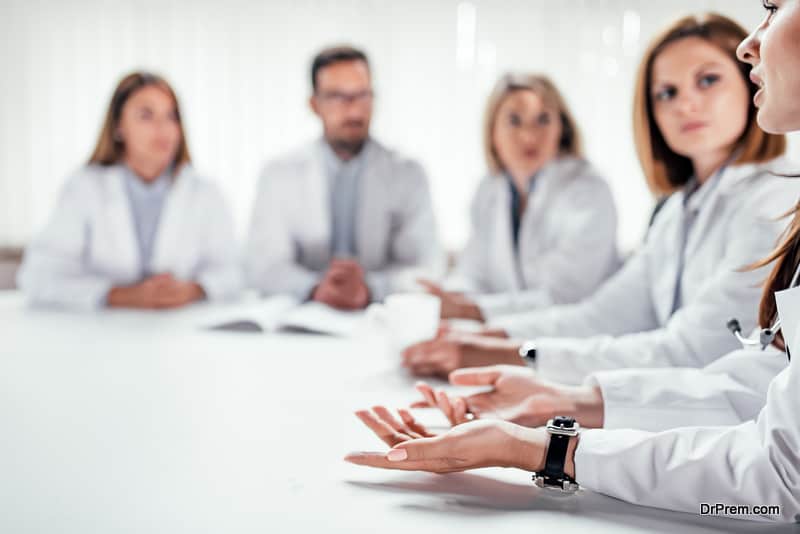 It is imperative that a medical tourism facility takes the opinions of its entire medical staff when requesting for new equipment. Conflicts of interest in the matter could otherwise, lead to issues that may prevent the facility from utilizing the equipment in a proper manner.
Accordingly, there might be just one physician who wants a specific technology while the others want something else. Allowing the physician to influence the decision making process will not go down with the other medical personnel, thus creating more internal conflicts that can prove to be detrimental for the facility.
Believing that newer automatically means better
This definitely does not hold true. Buying medical tech just because newer may mean better would not help a medical tourism facility at all. The efficiency of a medical tourism center is measured by the work it does, not by the newness of its equipment. Hence, choosing medical equipment just to improve the appearance of the facility would definitely not rule in the latter's favor in the long run.
Ignoring the needs of the specific patient population who visit the facility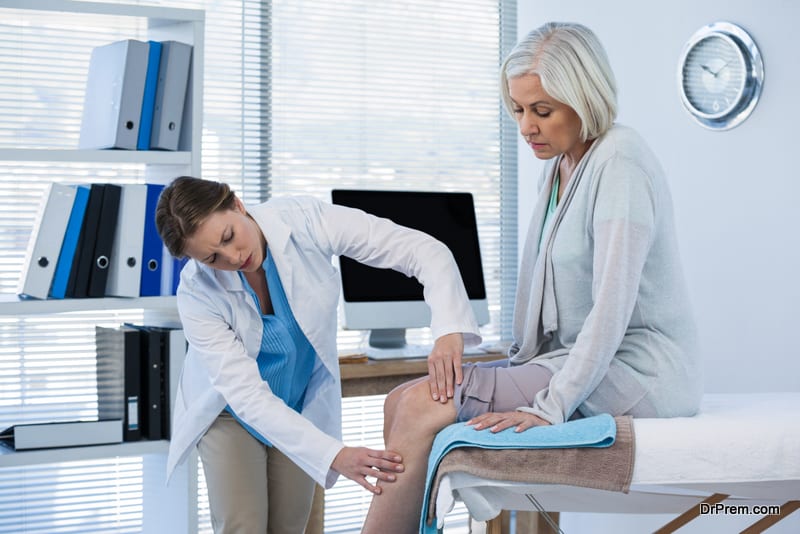 A medical tourism facility will experience a steady influx of medical tourists for a certain procedure or treatment. Hence, choosing medical equipment to benefit those patients should be the main concern of the facility rather than choosing equipment for a procedure that hardly has one patient a month or so. Ignoring the existing patient list in favor of new ones can hardly offer positive returns for the facility.
Not verifying technical specifications and blindly following the manufacturer's information
A medical tourism facility would need to inquire about the technology they plan to buy from a specific manufacturer. Instead of simply relying on the technical specifications provided by the latter, they would need to as for clinical evidence regarding the positive and negative impact of the technology on patient outcomes.
Failing to do so would likely end up in the facility purchasing technology  that does not deliver as promised or has adverse effects on the patient outcome. This, in turn, would lead to the facility losing its name and reputation in the medical tourism circuit.
The rising medical tourism industry has urged many a country to take steps to project itself as the next big destination of medical tourists. However, in a hurry to achieve this status, some of these destinations tend to make blunders that would cost them dearly later on.
Medical Tourism industry is embracing the cloud
Innovative technology is being used in many sectors today. Likewise, the same can be adopted in the medical tourism industry with hopes of taking it to greater heights. Adopting new technology would help countries stay ahead of the competition and attract medical tourism to their respective countries. Let us look at what technology can help beat the competitiveness.
Cloud Computing and Medical Tourism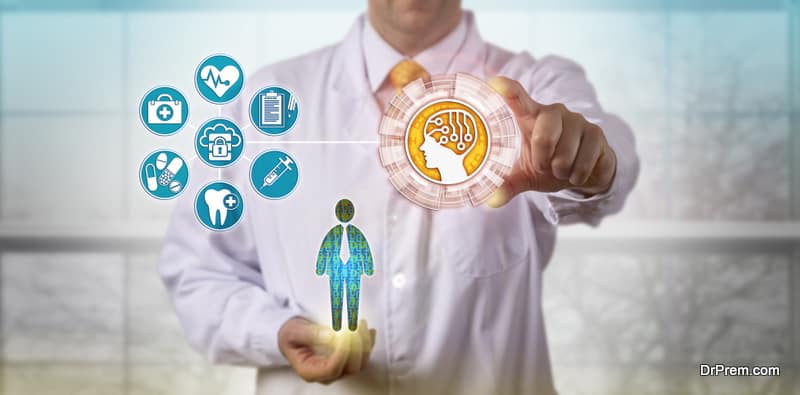 One important technology aspect for medical tourism as the number of patients going abroad for medical tourism increases is the use of cloud computing. Through cloud computing, medical information such as Electronic Media Records (EMR) are accessible worldwide for each individual patient at low costs.
Cloud has the ability to host a huge database of medical records of patients across the world whilst incurring minimal annual costs. Medical practitioners and medical tourism solution providers will be able to access these patient records easily.
Mobile Technology and Medical Tourism
Smartphones are commonplace in today's world. Almost everyone is connected to the land of internet with the use of smartphones. It can be said that cloud and smartphones are interrelated. Smartphones can be connected to cloud, which in turn, as mentioned, can host EMR. This means that the medical community will be able to access patients' medical record from a smartphone whilst on the move.
This is definitely a boost for medical tourism as it proves to redefine the health infrastructure as people travel across countries to seek top class medical facilities. The experience of seeking medical treatment in other countries becomes less cumbersome for patients.