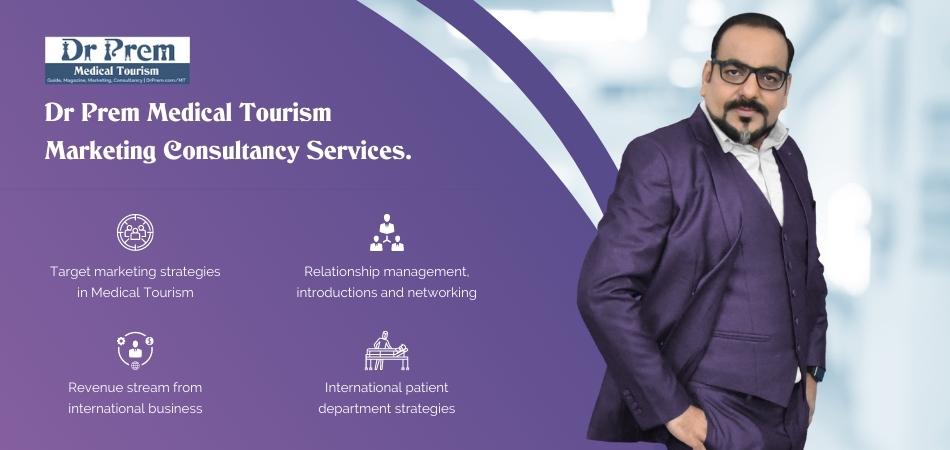 Medical tourism after Covid-19 will not be the same as before. Leading global healthcare and medical experts in the mega travel show ITB Berlin 2021presented their insights on evolving medical tourism trends confident of a sharp resurgence as the pandemic fear ebbs off. Signals are visible.
Global healthcare consumers have emerged more conscious about their wellbeing and safety more or less accepting the new normal lifestyle. A marked change in consumer behaviour has already set in. We are happy to share the trend analysis of experts present in the HTI Round Table Conference, an important event of ITB Berlin NOW.
Evolving medical tourism trends in the eyes of experts
Multi-billion global healthcare business awaits
The good news –. Medical tourism cannot be stalled for a longer time. In some destinations, slow revival is giving hopes of a bounce back. Healthcare demand hasn't dipped but is at all-time high multiplying the burden of healthcare systems. What is needed at this moment is a proper understanding of the shifting trends of the market.
Lockdowns and slow opening of economies have already created a massive backlog of surgeries and other essential treatments. Nearly $50 bn healthcare business is on hold as patients are unable to travel.
The not-so-good-news – Travel recovery will remain sluggish and one should not expect full-swing travel before 2024. However, this lag would be made up by tech advancements and other ways, which are likely to evolve as future medical tourism trends.
Evolving medical tourism trends
The pandemic-induced shifts in the market will test the innovation of all stakeholders who will have to realign their offerings, which need to be unique in all respects. How global experts view this recovery trend? Let us have a look.
Dr Prem Jagyasi,globally-acclaimed medical and wellness tourism consultant and award-winning speaker, CEO of Dr Prem & Associates, India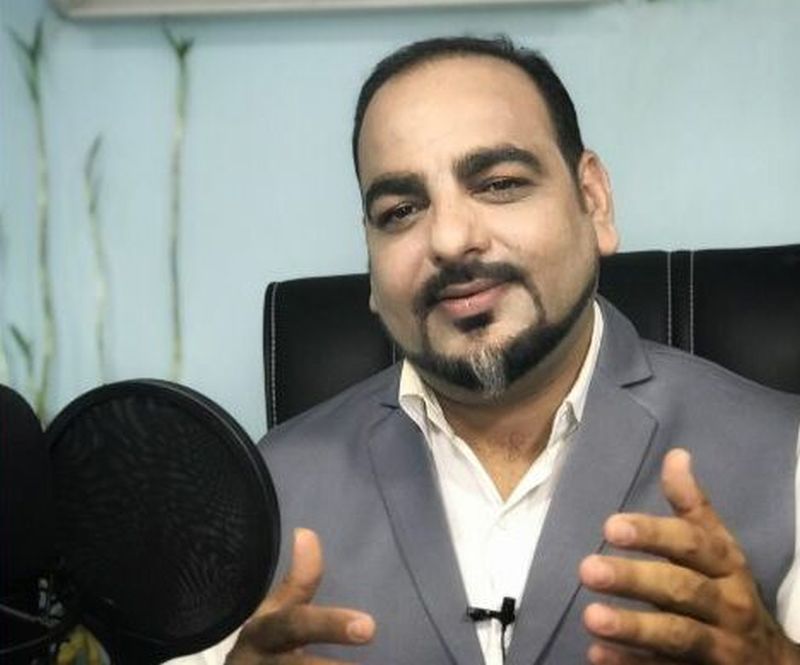 From his vast experience in global medical and wellness tourism consultancy services covering 65+ countries, Dr.  Prem makes the following observations:
Countries to undergo a massive restructuring of their tourism policies
Even there is pent-up demand, travel would no longer be that easy and smooth at least for some more years as put in by Dr Prem Jagyasi. Countries will not open up at the same time as we know 1/3rd of the global destinations are closed for international travel (UNTWO report). Different destinations will have different safety protocols for travellers which might not be convenient for international patients planning for medical tourism. Destination safety protocols are likely to affect the travellers'wallets and influence destination selection.
Integration of wellness tourism to add sustainability to medical tourism business
According to Dr Prem, medical tourism businesses would work based on short-term and long-term strategies to make it sustainable and viable. Every penny invested in the business should fetch returns instead of getting transferred to the patients. He believes, integrating wellness tourism with medical tourism would help in reaching short-term objectives as well as create the base for sustainability.
Patients no longer will prefer staying in crowded places or hotels but will look for accommodations in serene places well-equipped with medical wellness facilities that will support their needs.Patients will feel confident about their physical and mental wellbeing in a location away from home. So, we will see
Hospitals and providers will be integrating more wellness practices/treatments in their medical procedures.
Wellness resorts and hotels will also integrate specific medical procedures with their existing wellness programs and therapies.
Medical tourism facilitators will have to integrate wellness tourism activities into their offerings.
Telewellness services to develop more along with telemedicine
Medical tourism will see the growth of Telemedicine and telewellness to meet diverse wellness needs of the patients. Patient management portals will be integral for any medical tourism program making things easier for patients regarding planning for travel, treatment, and tourism activities.Global patients have taken to the internet for authentic information about health and wellness. Telewellness services will also provide strong support to pre-and post-treatment follow-ups and disease management through online sessions with therapists and coaches.
AI-Driven matchmaking to see a sharp demand growth
Finding the right match to meet a patient's medical and non-medical needs will not be easy with changes and restrictions in the destinations' tourism policies. Dr Prem Jagyasi feels facilitators and providers will depend more on AI-driven advanced medical tourism matchmaking services for enhanced patient experience. AI-driven matchmaking will help in proper evaluation of physicians, destinations, facilities, treatments (including wellness programs), and other allied services as per the patients' needs.
Expect medical tourism to be more dynamic
Restructured tourism policies will make medical tourism more dynamic.All countries will not be open to all nationals, this will be periodically evaluated based on the pandemic situation of the source country. The growth curve will tilt in favour of those destinations offering the best services with reduced quarantine and Covid-related restrictions. Incidences of superbug and other infections will possibly rise that would heavily impact medical travel.
Medical tourism marketing strategies to be more 'humane'
Marketing medical tourism should not be stalled even when things are going slow. Amid all strategies, being humane counts. The value of relationships is strongly felt during this crisis. Care and compassion create everlasting impression than anything else. Everybody is in a hapless state, the situation is worse in patients looking for immediate care. Global brands will focus more on care, compassion, and concern to win more customers and retain the old as well.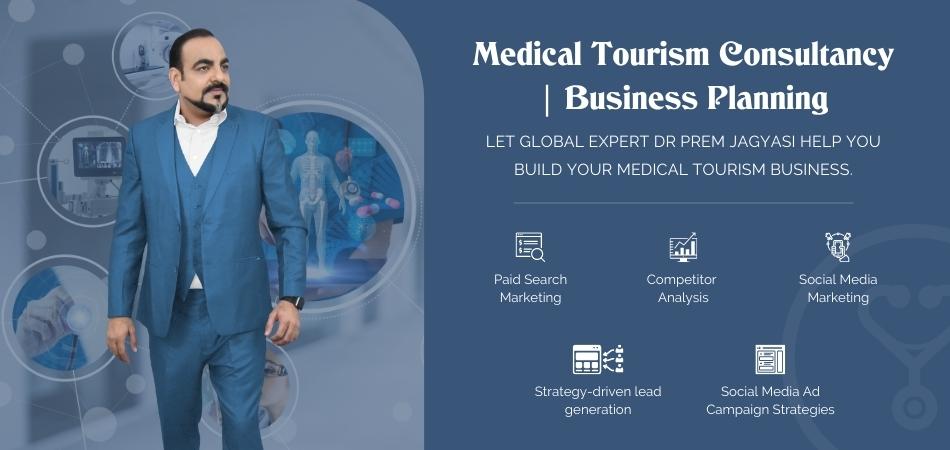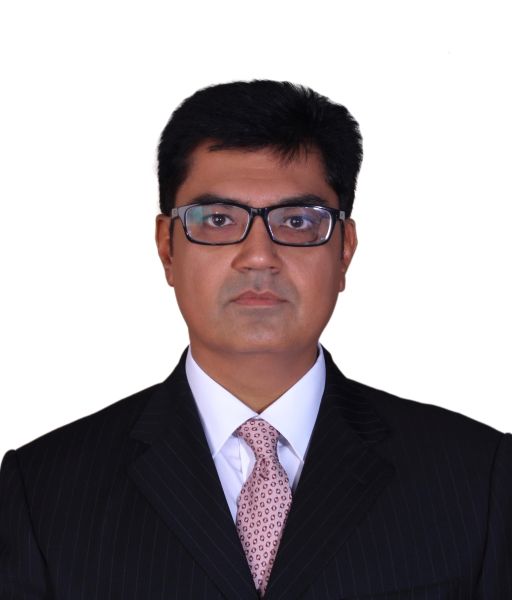 Even the global travel scenario is not so encouraging, we got some promising opinions from Sandeep Vohra, Chief Executive Technology Investments, Roseview Enterprises, Dubai, UAE.
Traveler's confidence for long-distance medical tourism to resume in due course
Global population has learned to live with Covid-19. People will soon realise Covid-19 is not the only communicable disease to battle with. They will find new ways to deal with it and navigate life accordingly. The global vaccination drive will further boost the travelers' confidence even though no vaccine ensures 100% protection. Expected decrease in infection due to vaccination will lead to further lifting of border restrictions. Destinations would be ready to welcome patients for elective and critical medical care of course with due healthcare and sanitization protocols in place.
Better opportunities for neighbouring destinations
Regional medical tourism travel is growing reasonably owing to pandemic-induced travel restrictions where patients are unable to take long-haul flights. This will further boost traveler confidence and help the return of normalcy. UAE and Jordan have already started focusing on this growing medical tourism trend. Patients from central and North Africa are visiting these countries for treatments that could not be delayed. Regional medical tourism growth has been marked in Africa with Kenya seeing more patients from neighbouring countries who could not take long distance travel during the pandemic.
Destinations to focus more on safety protocols
Leading medical tourism destinations could no longer afford to wait for Covid-free world to permit international patients to avail of necessary medical services. However, 'Safe travel' will remain the prime concern of patients in destination selection. Travelers' perception of safe destinations will matter a lot. Destinations curbing the pandemic better will always be preferred by patients. Notable strategies to be adopted by these countries would be:
Creation of Covid-free travel corridors facilitating safe travel for patients.
Select Covid-free hospitals to treat patients for other illnesses.
Constant monitoring of patients and their companions for Covid-19 and other infections.
Expanding Covid-free bubbles to build travelers' confidence ensuring these absolutely safe for travel.
Speeding up vaccination in local population and extensive testing of international patients regardless of Covid-negative certificates carried by them.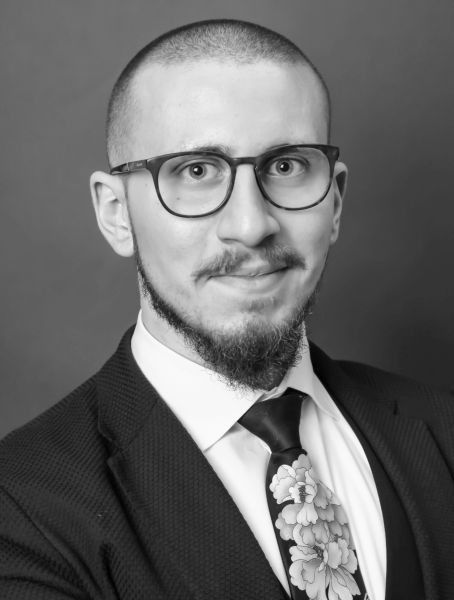 While medical tourism industry has been severely impacted from travel restrictions, Christian Fadi El-Khouri, Managing Partner, MESC International Patient Service GmBH, Wiesbaden, Germany has different views. He also enlightened us on other aspects.
Medical tourism will grow despite border restrictions
According to him, border restrictions have been there in many places long before Covid-19 and will be there for various reasons. Medical travel for urgent cases has been made possible despite toughest border restrictions. But at some point, restrictions will no longer be that stringent but get normalized slowly allowing medical tourism to flourish. He specifically mentioned, it is not only the border restrictions but also the hospital regulation that had a greater impact on medical tourism in the pandemic.
When asked of business sustainability in such challenging times his confident response was medical tourism will continue to be a sustainable option for destinations and other stakeholders. Great news for those struggling to sustain amidst such uncertainties.
Destinations to work more to improve their brand image as 'safe to travel'
Destinations safe to travel are not only linked to Covid-19 but also the healthcare system and other possibilities that foreign patients are likely to get associated with. Destinations need to communicate with their target customers about their infrastructure for direct support to assist and intervene if needed. Apart from showing effective infection prevention methods in place, destinations need to maintain transparency and personal communication with travelers through efficient infrastructure to ease travelers' anxieties.
Post-Covid medical tourism growth to depend on enhanced coordination of stakeholders
While focusing on the safety aspect seems to be great for medical tourism to flourish but this is not all. Different destinations will adopt different strategies which is not easy to predict. Most important of all will be presenting an interconnected infrastructure that works in sync to assist patients not the standalone stakeholders. Destinations should emerge as a 'destination' not just a place. It would be important to unify different stakeholders and create mutually-benefitting offerings as a united front instead of fragmented services.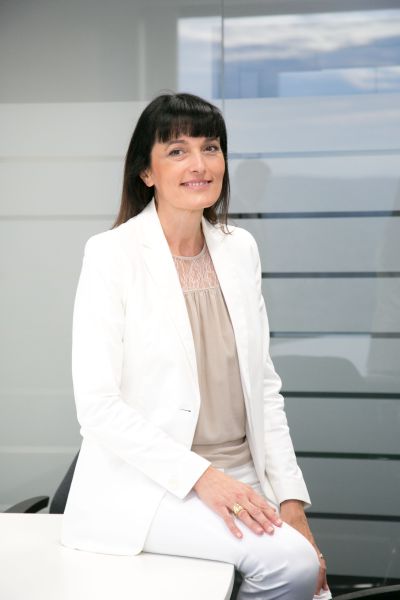 Global medical tourism conferences and events are of immense significance. With ITB Berlin 2021 witnessing great success in Virtual Hosting, will it be the future norm? Well, Leila Kresic-Juric, Managing Director and Partner, HTI Partner Ltd has her opinions here.
Virtual meets will encourage bigger audience gathering
ITB Berlin NOW once again proved the necessity of high-profile global meets especially during challenging times. It has also proved Virtual Meetings can be as effective as in-person meetings sans the travelling load including time and expenses.
According to Leila, the organization partner of the Medical Tourism Segment ITB Berlin NOW, meeting efficiency is much enhanced in the Virtual Mode. Participants can focus entirely on the interaction and presentations, undistracted and undisturbed.
Although the personal touch is badly missed in virtual hosting, the hybrid mix-n-match approach could be a better alternative where participants will have the option to choose the mode convenient for them.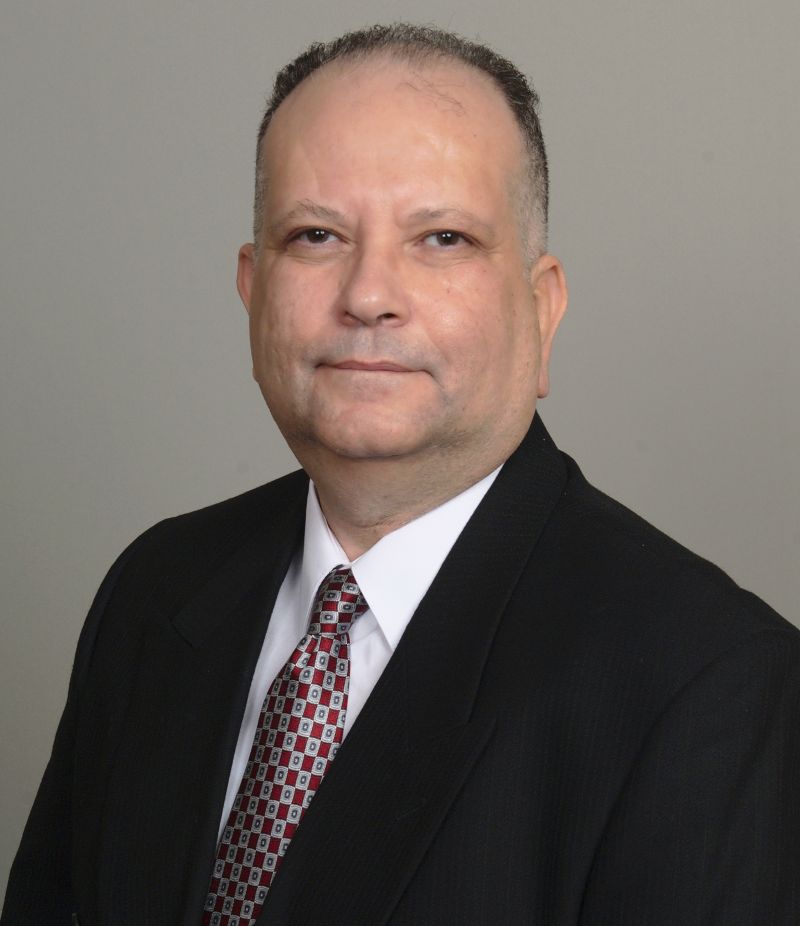 During the pandemic when everything dived, digital world thrived. According to Dr. Sherif Hassan MD, CEO & Founder, Tripsetc Travel Company, Maryland, USA, digital models will see expanded applications. Preventive measures to stay despite mass vaccination.
Hybrid-model of treatment to grow more as a Post-Covid medical tourism trend
According to him, in-person treatment is a must for surgical procedures and other tactile examinations, but a hybrid-model of medical tourism has already set in. Online/remote consultations have grown sharply where physicians can easily prescribe specific treatment protocols. Patients will only have to plan only for essential medical travel excluding pre-treatment checkups and would need minimum hospital stay. In all instances, Telemedicine will play a pivot role in follow-up, patient engagement, and client retention.
Telemedicine to find more use in therapeutics monitoring thereby reducing physical visits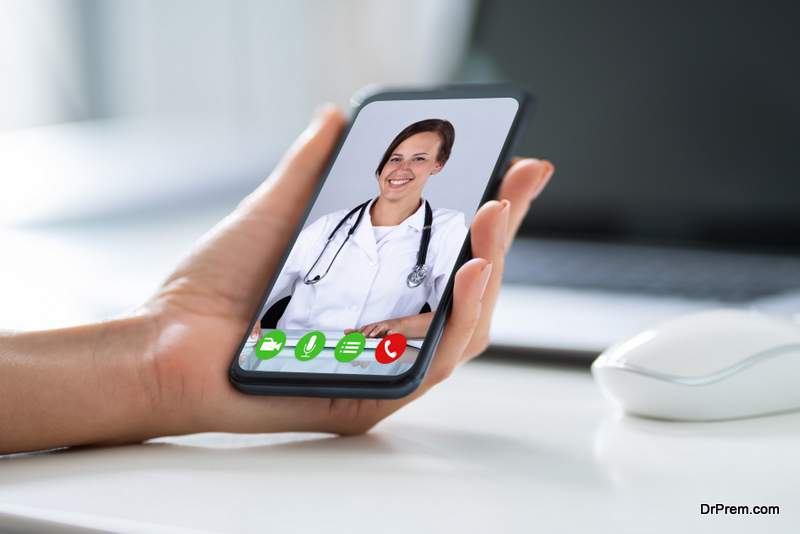 Telemedicine will play a huge part but would not completely obviate the need for the necessary healthcare provider face-to-face interaction that will be situation-dependent. The casual thought that Telemedicine only involves Virtual or video visits has to be explained to the public; in addition to e-visits, it also entails Remote Monitoring and examination tools, patient provision of samples including blood microsampling, Therapeutics monitoring along with medications, patient education, and coaching. If we apply these principles, we will minimize the need for the actual patient to doctor /facility visits.
Vaccine certificates will be useful but not the key consideration for medical tourism growth
According to him, vaccination Certificates will be an important but not the only crucial factor. We still have to apply all the preventives methods we can with rigorous planning and implementation. According to Mr. Hassan, we have to learn from the Chinese model as they had better control of the virus even before any vaccine was introduced to the public.
Reverse medical tourism model could get more consideration
Covid-19 may create a reverse medical tourism trend whereby specialists and healthcare workers may fly to select source countries and set up multispecialty facilities or part-time clinics/hospitals. Though this model seems to be interesting but one has to factor in cross-border healthcare rules and regulations. The providers may need to go for additional registrations and licensing to comply with the destination regulations which might be complicated. This proposition may be feasible in European Union, Canada, USA, Australia and New Zealand where mutual recognition of Healthcare curricula, scientific degrees and healthcare accreditation exist.