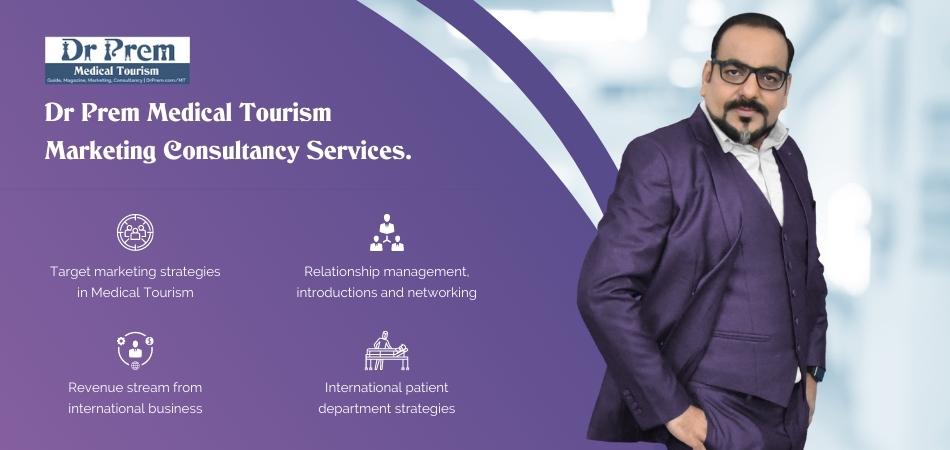 These are those professionals who have trained themselves and eventually learnt from experience for dealing with the medical tourism patients. They offer all types of facilities and services that are related to medical tourism. You say it and they have it. Right from travelling, documentation, hospital, post-operative care, etc. is taken care by medical tourism facilitator. Let us get into the details the role of medical tourism facilitators, their importance and how you can start a medical tourism business.
A complete guide on medical tourism facilitators – Their role, benefits, and tips to hire
Medical tourism and the role of medical facilitators
A medical tourism facilitator is either an individual or an agency that acts as an intermediary for patients opting for medical tourism.
Be the first point of contact
A medical tourism facilitator would most probably be the first person a medical tourist comes face to face with when deciding to travel overseas for medical treatment.
Plan the itinerary
A medical tourism facilitator would help the medical tourist plan the details of his/her treatment in a foreign destination. The company would help in obtaining passports, arranging visas, booking flights, arranging lodging and taking care of other aspects like transportation, tours, etc.
Fix appointments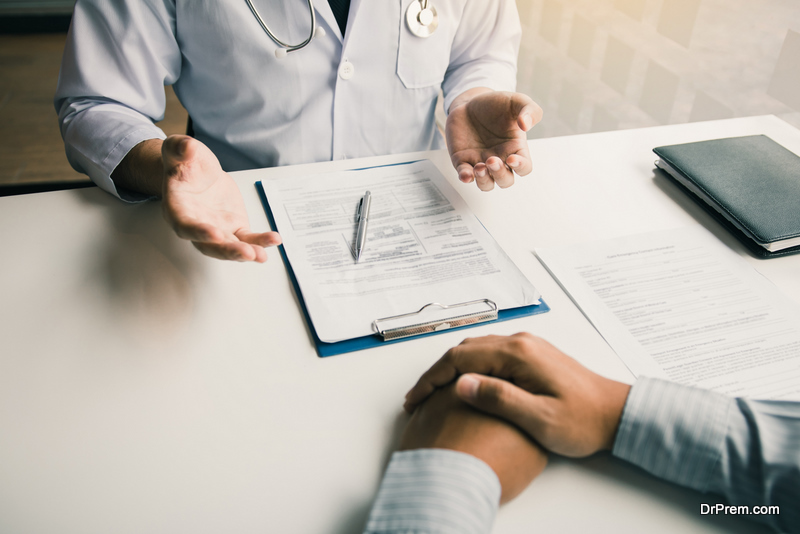 The medical facilitator would also take care of appointments with the health care provider, including consultations and surgeries in addition to handling patient records with utmost confidentiality.
Negotiate smartly
The medical facilitator would need to negotiate on the patient's behalf in order to get a good deal on the medical tourism package.
Provide accurate information
He/she should also ensure timely assessment of accurate information at both ends and should plan the patient's medical tourism trip down to the last detail (inclusive of the retreat).
Knowledgeable and have strong relationship with the destination facilities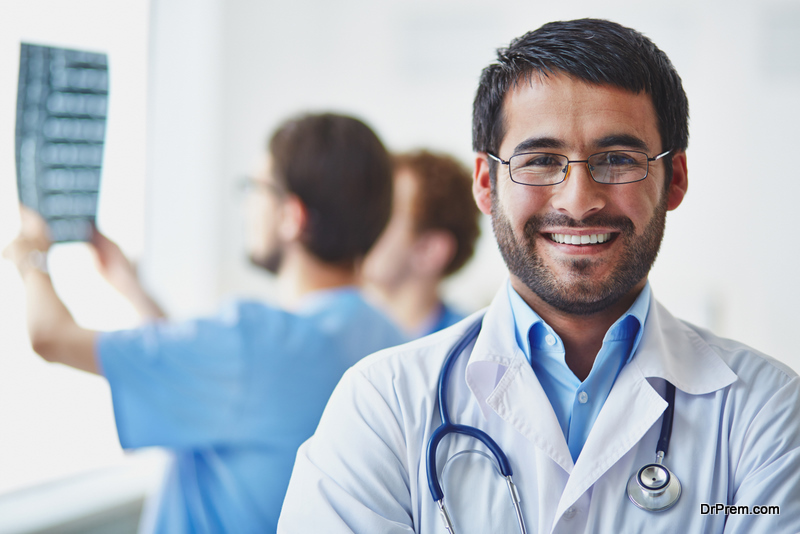 A medical tourism facilitator would need to have traveled to all the medical tourism destinations they offer as choices for their patients.
The facilitator should have a very strong relationship with hospital affiliates and should be able to speak directly to the highest level of authority (executive staff members), should the need arise.
It should have sufficient knowledge and understanding of the industry in order to help its existing and prospective customers.
They should be equipped enough to share their information with patients willing to go for medical tourism.
A facilitating company should be able to support people by letting them know about all types of possible medical benefits at various destinations. Patients should know about the comparative benefits at various locations so they can make a good choice themselves.
A facilitator should also inform them about the vacation and travel benefits of medical tourism.
Maintain a strong database
Medical tourism companies should also gather the comparative statistics of various hospitals and clinics where patients can receive suitable treatments. Medical tourists usually visit a place for both medical and excursion purposes. Thus, they should also be informed about different tourist sites and aftercare facilities where they can feel refreshed after undergoing their medical treatments and surgeries.
Additionally, it is not only about informing people about several benefits, but also about providing those benefits when they visit a country. All these are included in the role of a facilitator.
Follow a fixed rule guidebook
Different medical facilities also publish their rules and guidelines for medical tourists. Medical tourism facilitators should provide these guidebooks to their prospective clients. They are expected to take care of patients' travelling and lodging arrangements and to inform them about all these arrangements prior to their visits. This helps people assess the advantages and disadvantages of varied destinations and facilities. Facilitators should also provide clear answers to all the queries and questions that people might have.
Importance of a medical tourism facilitator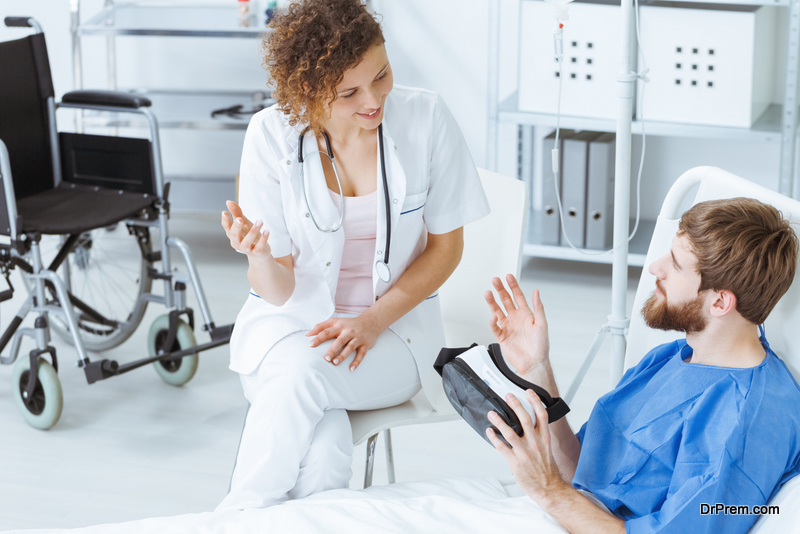 In the developing medical tourism industry, the role of a facilitator is an important one. Many patients, who do not receive satisfactory healthcare services within their own countries, wish to visit other places where they can get quality treatment for their problems at affordable prices.
A medical tourism facilitator can greatly help such people by providing them information on a variety of medical facilities and medical tourism destinations. There are many places across the world where high-quality treatment and effective procedures are easily available at cheaper prices. However, people need to know of such places and options. This task can only be done by medical tourism facilitators.
One stop solution
Explaining in one word, medical tourism facilitators are a one stop solution for patients travelling abroad for medical procedures. It provides a facility of giving choices and accessibility to various services, hospitals and medical tourism destinations. Also, patients can get various services like hospital, travel, accommodation, tourism etc. from one company.
Efficient relationship management
Medical tourism facilitators are the best coordinators. They co-ordinate between doctors and patients, between tourism companies and patients and also take care of the legal requirements and documents required. No patient needs to rush anywhere for such purposes. Once the deal is done and money is paid, it is totally the job of the medical tourism facilitator to understand the exact need of the patient and deliver services accordingly.
Knowledge management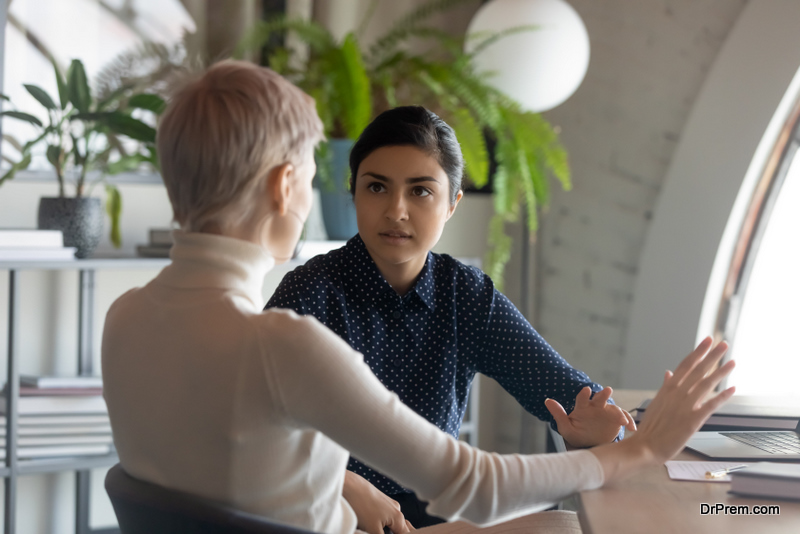 Medical tourism facilitators have a very deep knowledge about medical terms. They can explain things in a better way than doctors. This is possible because they understand technical terms and layman's language too. Patients may not understand medical terms and thus finds it easy to communicate with medical tourism facilitators.
The Knowledge Management Consultancy services provided by renowned, recognized and reputed consultants can help understand these different aspects in the best way. One of the major ethical issues with medical tourism is that a medical procedure ethical at one destination can possibly be considered unethical at another.
Informing about medico-legal and ethical cases
Some medical procedures are not allowed in some countries. Therefore, places where such procedures are available are in high demand. But this needs to complete all the legal requirements which has to be assisted by the medical tourism facilitator. Medical procedures have to abide with ethical and legal terms and conditions. It is the duty of medical tourism facilitator to explain such details to the patient.
Insurance and Documentation
Patients travel abroad mainly because they fall short of money to undergo an operation in their home country. Reasons being high rates, no insurance or they are underinsured. In such cases medical tourism destinations prove to be the best solution.
Medical tourism facilitators should understand the insurance policies of their patients so as to settle down the claim as soon as possible and the money is released to respective companies. All the formalities related to the insurance are usually done by the medical tourism facilitator. But these things have to be done before leaving for the surgery.
Arranging for surgery
The importance of the surgery is equal to pre-operative and post-operative care. It is a delicate situation when the patient is just few hours away from his/ her surgery. There are lots of anxieties in their minds. Taking proper care, providing homely environment, giving personal attention to them will serve the purpose. You can explain complicated things related to surgery in simple language thus letting them know and understand from them important things that is needed to be shared.
Representative
Medical Tourism Facilitator act as a representative of patient and a representative of a hospital to do mutual communication on behalf of patient and healthcare provider.
Travel and Logistic assistance
A good medical tourism facilitator is always expert of travel and logistic arrangements, this provides great comfort to a patient who can focus on medical condition, recovery and healing instead of worrying about travel and logistic related hurdles.
Apart from home-hospital-hotel-home journey, planning to visit famous tourist places is an add on feature. It gives patients a chance to explore new culture and atmosphere. It is very important to assure them a sense of security throughout the journey. With their widespread network of hospitals, tourism companies, hotels, airlines, etc., they can work properly without any interruption. No work is delayed as they can manage time and money properly.
Better negotiation in medical tourism packages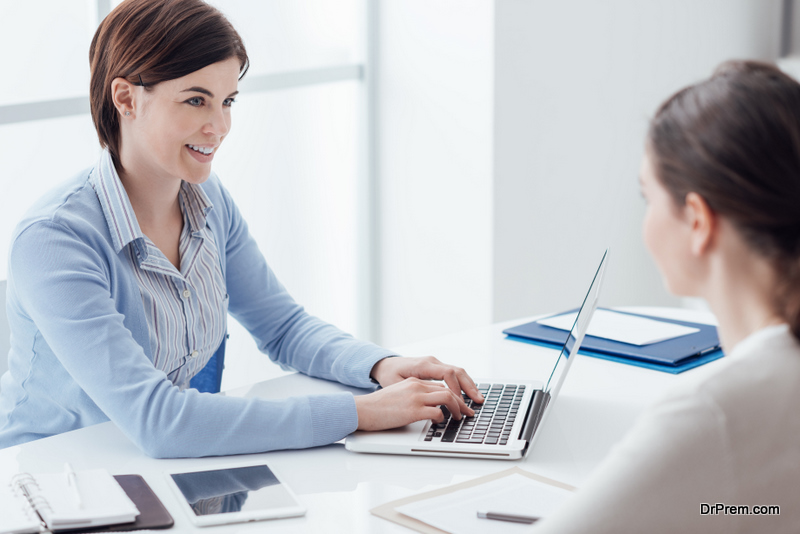 One of the prime reasons behind people opting for medical tourism is high price in home country. It would be great for these people if they find medical treatments done in affordable rates as compared to any other place. As a medical tourism facilitator, it is your duty to take utmost care of this point. You can help patients to get maximum benefits from minimum amount spend. If they feel that they are treated well, they can become a good source of advertisement.
Continuum of care
The services that the medical tourism facilitators provide are a nonstop process. Right from signing the deal till the patient reaches their own home and still further, medical tourism facilitators keep in touch with them. Pre-operative and post-operative care is one of the prime concerns of medical tourism facilitators.
Fulfilling the expectations of the customer
It all depends on the customer and his requirements. Serving them understanding and fulfilling their demands is your prime motto. Giving right information and full knowledge of the entire journey to the patients and eliminating difficulties that they face will serve the best. It is critical to change a thorough patient-provider atmosphere. As no patient can trust information available on the website, and to avoid goof ups, facilitators must prove their reliability.
Gearing up for the worst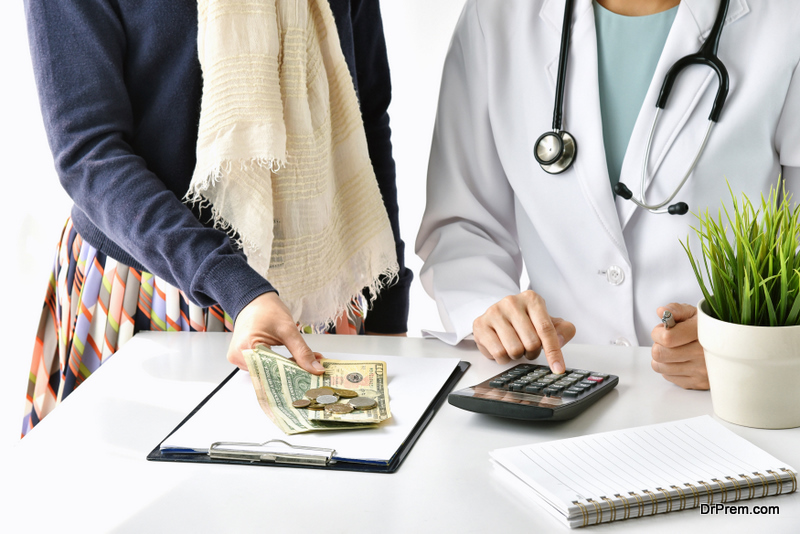 Irrespective of the utmost care taken, it may happen that there might be some problems with any of the facilities. Right from travel to the medical treatment part, everything is always at a risk until it is done successfully. Medical tourism facilitators always need to be on toes to handle such situations and be ready with a backup plan to eliminate further mishaps.
In some cases, even the surgery may be cancelled due to bad health or even more time can be taken for post-operative care. The stay can be prolonged and likewise the expenses. The medical tourism facilitator should inform the patients about such unexpected things beforehand.
Cultural dissimilarities and global healthcare
A medical tourism facilitator should clearly understand cultural dissimilarities between different medical tourism destinations, so that they could prevent any misinterpretations, and provide services as expected by the medical tourists in their home countries.
How to start a business as Medical Tourism Facilitator?
Medical Tourism is an emerging sector. Many companies have emerged and are still emerging to provide facilitator services to international patients. Medical tourism destinations are growing throughout the globe. With the increasing competition, it is necessary to put your company ahead in all means to shine in the crowd, generate maximum business and serve as many patients as possible. There are few points to be noted while developing a business as medical tourism facilitator. You need to create strategic plans for your medical tourism facilitation business.
Strategic Plans of a Medical Tourism Facilitator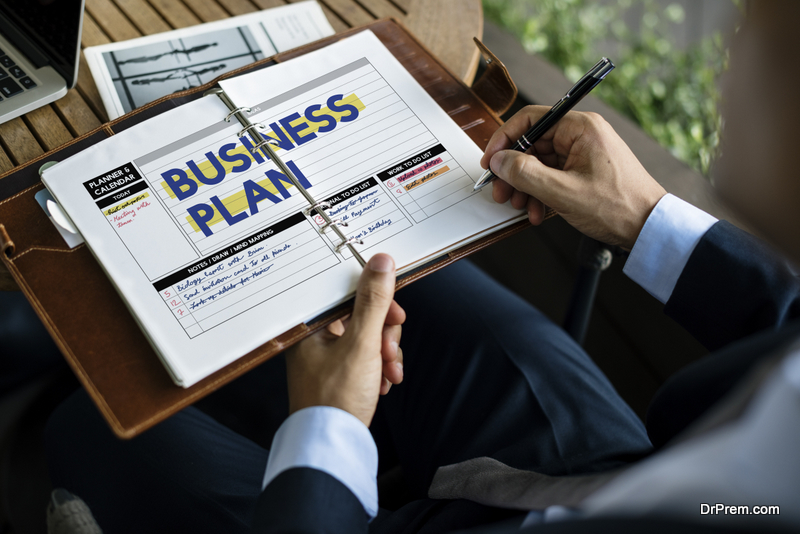 Understanding customer requirements, maintain legal and ethical conduct, choosing the right destination, personalizing the treatment experience, all this has been possible with the help of medical tourism facilitators, who have opted this field with major professionalism. Being a medical tourism facilitator is a humungous task and comes with great responsibility. It involves strategic thinking and linking medicine with the mandates of business. It involves framing a complete business policy, keeping in mind the basic aim of earning profits and catering to medical travelers as per their needs and requirements.
Medical tourism facilitator's job is to carefully plan a business model and strategically plan policies. Strategic Plans of medical tourism facilitator involves various steps. These are: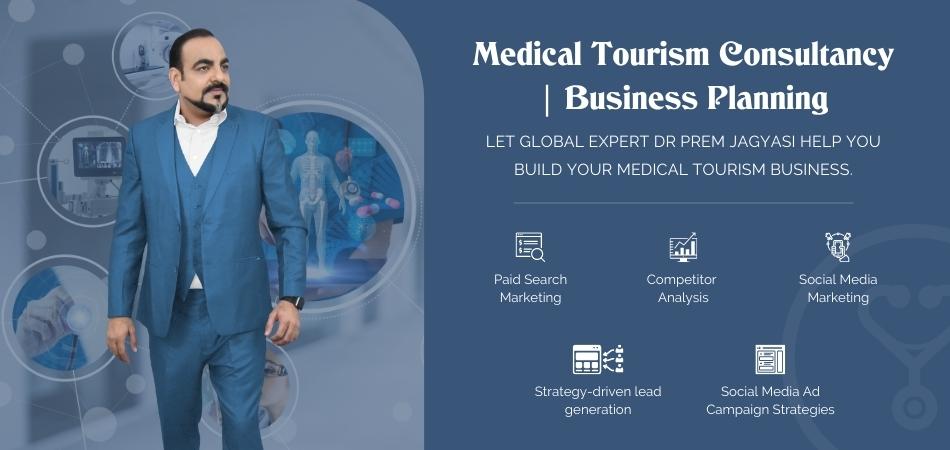 Competitive analysis – identify your competition
A medical tourism facilitator has to identify his competitors. He has to have clear insight about all aspects that his competitor deals with, which market is he targeting, which hospitals he deals with, how many people is he catering to. Medical tourism facilitator of a particular country would want to increase the revenue of his country. He has to analyze carefully, what are the competitive countries, from where the influx of medical travelers can be shifted. Any region becomes a popular medical tourism destination with the constant efforts of the medical tourism facilitators of that particular region.
Know your strengths and weaknesses
A medical tourism facilitator should know how to play its strengths well and how to cover up effectively for the weaknesses. In order to do so, they should have the knowledge of what exactly are the strengths and weaknesses of the medical tourism destination. Only when you know what you are good at, only then can you be a good promoter of the medical tourism destination.
Identification of the target market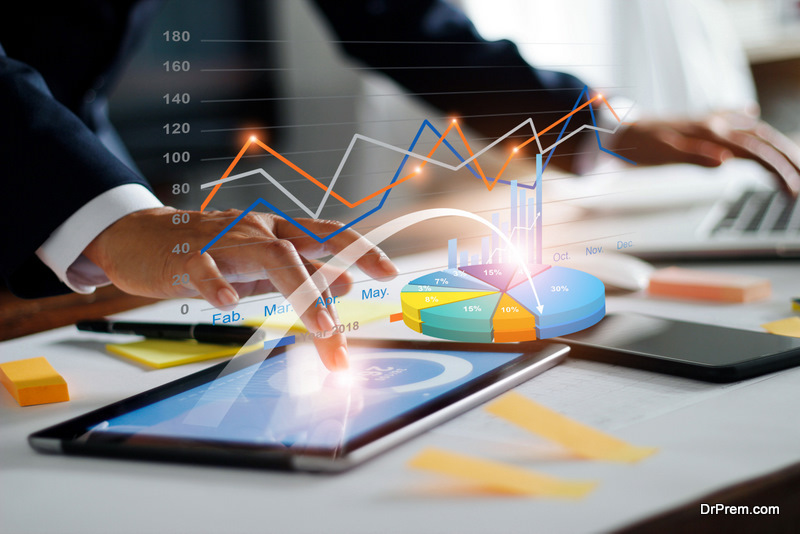 As a medical tourism facilitator, you should know what your target market is and from which are you can convince people to avail treatments in the destination you are so promoting as a medical tourism facilitator. You should make an extensive survey, to gather knowledge about which potential market to target. Do not waste your resources on a market, which cannot provide a major influx of patients.
Marketing strategy
It is the job of the medical tourism facilitator to market the medical tourism destination on global fronts. He has designed a medical tourism marketing strategy in a way that it highlights the positives of the destination like none other. Marketing should be highly effective; it should pose the destination you are promoting as the only ideal destination to avail the particular medical treatment.
Objectives and goals
Medical tourism facilitators should have a pre decided set of goals and objectives. As a facilitator you should envision where you want to see the destination in due course of time, plan to increase its revenues etc. The goals and objectives should be in synchronization with the strengths and opportunities available to the medical tourism destination.
Please read more about Medical Tourism Facilitation business in this guide. 
How is accreditation important in Medical Tourism Facilitation Business?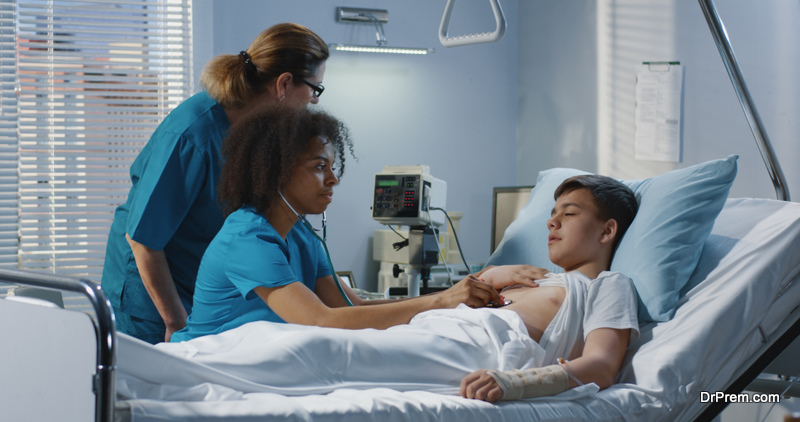 When a company is accredited or certified or authorised by a renowned institute, it clearly suggests that this company follows all the basic guidelines required for safe and quality services. Such accredited companies adopt the latest technology and have a very good understanding of patients' expectations and availability of world class medical treatments in specific destinations. There are no hidden costs, legal problems or any miscommunication.
For any potential medical tourist, it is always important to find a certified medical tourism facilitator. International certification helps facilitators to be prepared in the best possible way in the field of healthcare protocols. These include patient protocols, pre-operative and post-operative protocols, communication protocols and legal liabilities that help protect organizations. This is in addition to receiving continuous education on latest trends in quality management practices in the field of medical tourism.
Accreditation not only helps in improving the quality of healthcare services, but also instills confidence, trust and creates credibility for a facilitator in the eyes of patients. Placing the right processes and procedures in position can reduce the likelihood of errors.
Choosing an internationally accredited facilitator can certainly increase the chances of getting positive results. Considering the fact that facilitator companies are popping all over the planet, every internationally accredited facilitator is a value addition to the booming medical tourism industry. When choosing a facilitator for your medical journey, you should always choose one who has received international accreditation.
How a patient should select a medical tourism facilitator?
Patients never trust anyone blindly. They themselves scan various hospitals, medical tourism facilitator companies across the globe to get the best. It is very much important to establish oneself as a responsible company. When it comes to international arrivals, the website is the only face of medical tourism facilitators.
It all depends on how you design your web page. Putting testimonials of earlier patients, their experiences with you can add to the reliability. Also accreditation and being certified by some well-known international bodies is good for attracting new patients.
Go beyond the scope of medicine when selecting a medical tourism facilitator
Selecting a competent medical tourism facilitator
Selecting the right medical tourism facilitator is of utmost importance. In the best scenario, the medical tourism facilitators function as a one-stop solution for patients traveling to foreign countries.
They should operate upon four essential and some optional functions in order to make the medical journey as smooth and comfortable as possible for the potential medical tourists. You will find many medical tourism facilitators in the market who claim to offer the best services to the patients traveling abroad for treatment.
However, a medical tourist should do proper research and assess whether or not a medical tourism facilitator stands true on the four essential components, which are listed next. 
Understanding of medical services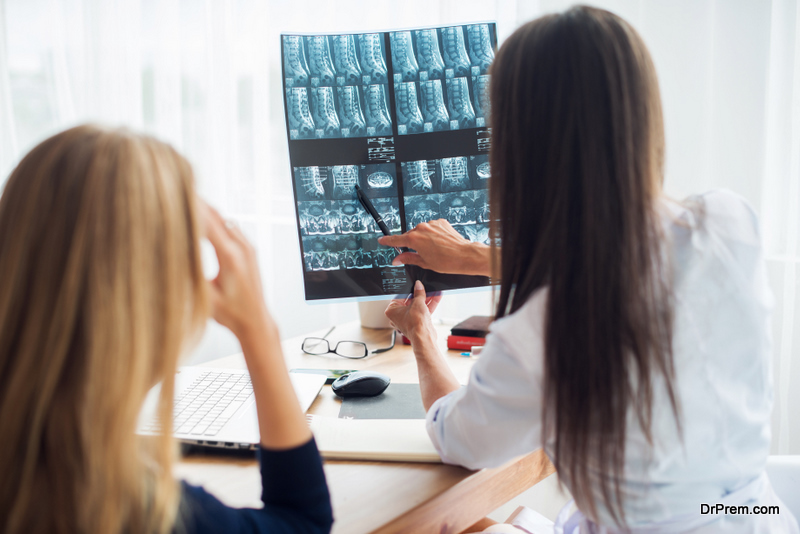 It will make no sense in choosing a facilitator who does not understand the concept of medical tourism in detail. Whether it is the traveling checklist for medical tourist, the standards of the healthcare facility or the ethical and legal issues associated with medical tourism, a facilitator should have a clear understanding of everything that could be of importance to a potential medical tourist.
Like any other industry, consumer is the king in the medical tourism business, and it is of utmost importance that the facilitator understands the exact needs of the medical tourists. It is essential for a facilitator to initiate and develop a healthy communication between patients and medical care providers.
Since one cannot rely entirely only on the information available on the internet, which often tends to be misleading, it is the responsibility of facilitators to act as reliable and sensitive consultants, and assist patients in the best possible way.
Understanding of ethical and legal requirements
Many patients seek treatment options that are not available, or are illegal in their home countries. Some of the examples of such options are the reproductive technologies, abortion, and stem cell treatment. There are many issues associated with receiving treatment overseas, which includes the quality of medical care, right documentation, and the relationship between patients and the doctors.
Some of the key factors that play an important role in the medical tourism are the awareness of ethical medical procedures, medico-legal laws and accreditation systems of the healthcare providers. In addition, the pre- and post-operative arrangements are of utmost importance.
Before entering into a contract, it is crucial that you go through all the terms and conditions in order to establish a healthy legal relationship with the service providers. The contract should protect the interests of the medical tourists in a foreign country. It is important for every medical tourist to check the accuracy of all the documents or contracts you sign with the healthcare providers or the medical tourism facilitators.
Considering all these things, it is important that the medical tourism facilitators should have a clear understanding of the medical subject and the concept of medical tourism, so that they can assertively explain all the services with all the technical details to the customers, thereby guaranteeing a better healthcare experience to the medical tourists.
A medical tourist should always choose a facilitator who has a clear understanding of the ethical and legal requirements of the medical tourism industry. A facilitator with in-depth knowledge of the ins and outs of the medical tourism industry can efficiently manage the entire trip for a patient traveling abroad for affordable medical care.
Get luxury and support services out of your deal with the medical tourism facilitator
Support services
Medical tourism facilitators work to facilitate a smooth medical tourism process for both patients and healthcare providers. Whether it is the transfer of medical records, arranging travel logistics or follow-up care, a medical tourism facilitator takes care of all arrangements in order to make things easy for the medical tourists.
Therefore, a facilitator's understanding of the medical tourism industry should not only be limited to apparent activities, such as travel booking, accommodation arrangements and tourism exposure guidance, but should also include an understanding of environmental, cultural, political, security and community factors that could influence your stay in a foreign country.
All medical tourism facilitators need to be efficient in handling certain important things, such as the development of customized benefits with special needs arrangements, interpreter provision, and preparation for unexpected services in case of an unsuccessful medical treatment. A facilitator should properly take care of the travel logistic services, which includes passports, flights, and accommodation and transportation in the foreign land.
These facilitators should have a comprehensive list of hospitals, clinics, surgeons and physicians in different medical tourism destinations. Moreover, a facilitator should be knowledgeable enough to educate patients about all the minute details that could affect their stay overseas. When choosing a facilitator, you must make sure that you ask about the support services these professionals provide to their customers.
Concierge services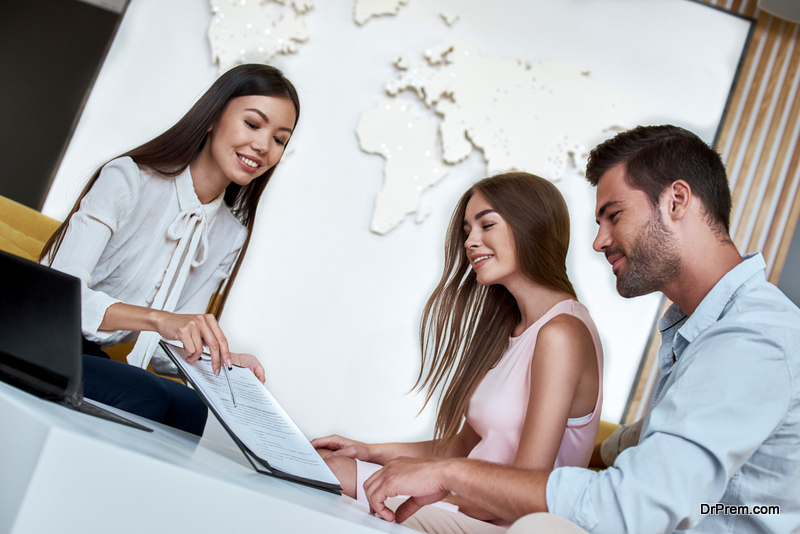 Traveling out of your home country for medical treatment can be a challenging task for any medical tourist. One of the key components of a wholesome experience for medical travelers deals with destination management by third party providers. The concierge and destination management offer a range of services, which usually include the contact details of medical service providers, scheduling appointments with treating doctors, planning a medical trip, lodging arrangement, transfer facilities, and rehabilitation services.
Usually, the medical tourism facilitator companies get in touch with local travel firms to provide the required services for the medical tourists. These professional firms help organize all the necessary details of your medical trip. Moreover, such professionals also offer special services for patients with disabilities.
These specialized professionals take care of a medical tourist's entire trip, right from their airport pickup to booking hotel accommodation, from a hospital consultation visit and surgery to assistance in the post-op checkup, and finally delivering the patient back to the airport.
A medical tourism facilitator should always be available for assistance in case some unexpected incident occurs during the patient's medical journey to a foreign country. A facilitator must have a proper understanding of the concierge services in order to provide the much coveted "doorstep" service experience to the medical tourists.
This is extremely important, so that the patients do not have to face any trouble either in finding accommodation or the hospital or in getting back safely to their home country post treatment. The ever-growing need to lift up the quality of medical care has led to the escalating availability of the concierge services in most of the medical tourism destinations.
Tips and ideas to employ when hiring a medical tourism facilitator
A medical tour facilitator makes the touring experience much more pleasant and stress free, leaving you free to look after other issues during your medical tour.
You should never make a hasty decision when it comes to choosing a medical tourism facilitator.
Communicate freely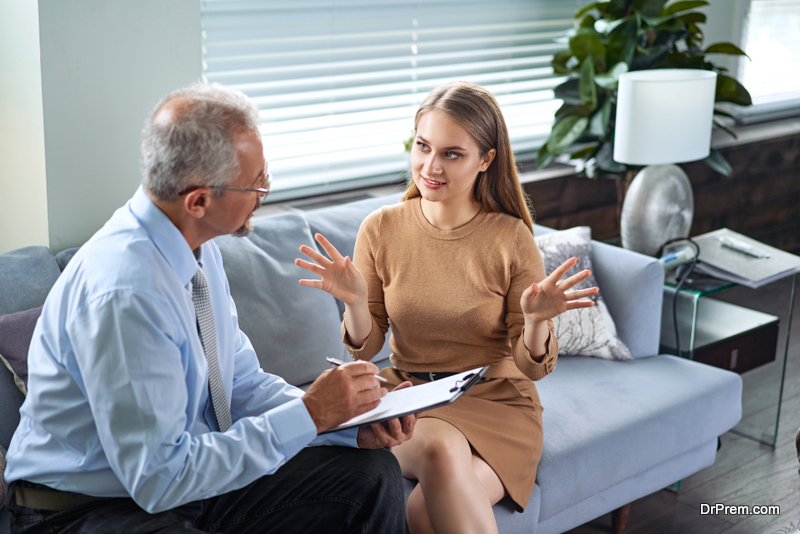 You need to communicate freely with the potential candidates and choose the one who completely understand your concerns, the medical issues and the medical tourism industry as a whole. It is also important that the patients choose a facilitator or a company that has certification from leading organizations like the Medical Tourism Association.
Avoiding the online trap
Patients from all across the globe primarily adopt the Internet and web-based tools to gather information. Since there are so many facilitators in the market these days, you should carefully select one with utmost care and attention without falling victim to the online frauds. It is important to avoid the online traps and only choose a reliable, trusted and recommended medical tourism facilitator.
Emphasize face-to-face meeting
A competent and knowledgeable facilitator would always be available at your service to listen to all your concerns and provide you all the necessary assistance. While you can always use email or telephone service to get in touch with the facilitator, it would be wise to arrange a face-to-face meeting.
On the other hand, if your facilitator does not communicate with you in a proper way or is unable to understand your requirements, you should better start looking for another facilitator.
Check their transparency in dealings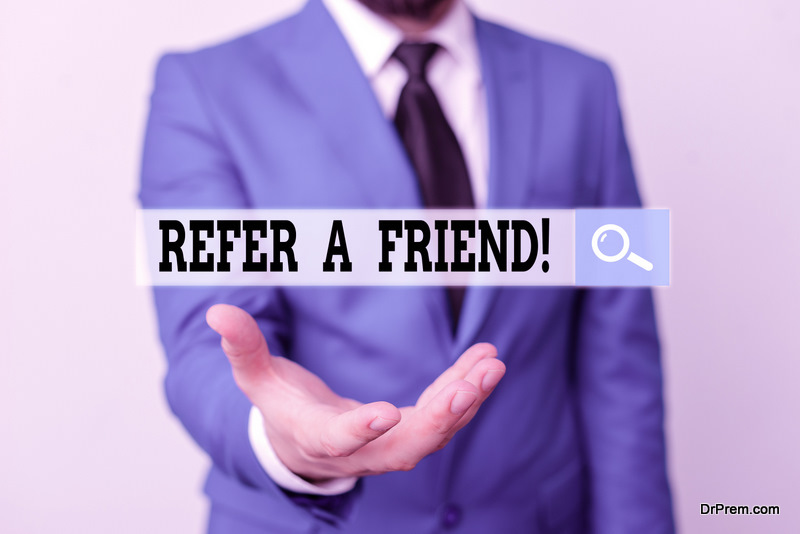 You should always make sure that the facilitator you choose maintains transparency. When you first contact a facilitator or a facilitator company, always ask questions regarding their previous work.
It makes sense to ask for referrals in order to check for the quality of their services. In addition, you must confirm if whether they are an independent agency or are associated with any particular organizations or healthcare facilities. 
How to select a good facilitator for your medical tour?
A medical tourism facilitator functions as a bridge between the medical tourists and the healthcare facility. Here we have following points that will help you to select a good facilitator.
Ethical requirements
Many patients are seeking treatment options overseas, which are not available or legal in their countries. There are many issues related with receiving treatment overseas, such as right certification, quality of medical care and the relationship between patients and the doctors. The facilitator should have the knowledge of all these things.
Knowledge of medical services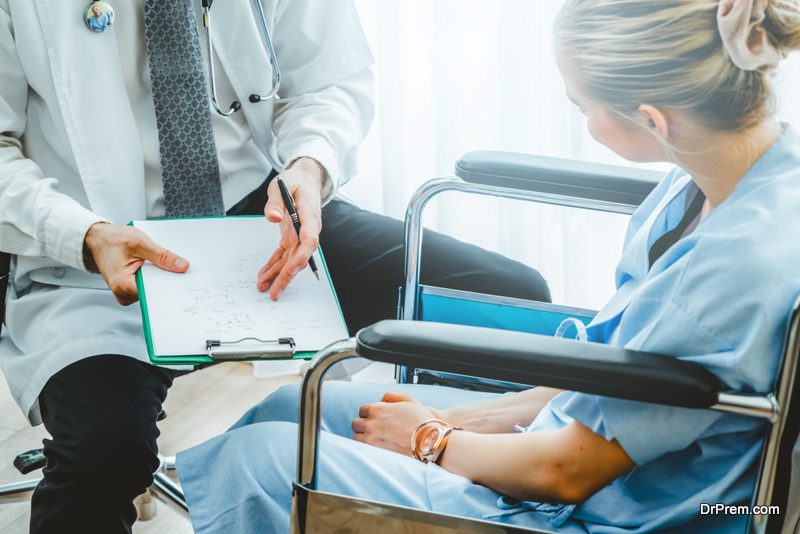 A facilitator should have a clear understanding of everything that is the need of a potential medical tourist. It is important for a medical tourism facilitator to initiate and develop a healthy communication between patients and healthcare providers.
Support services
A facilitator work to facilitate a smooth medical tourism procedure for both patients and healthcare providers. He must have the knowledge of support services, which includes travel booking, tourism exposure guidance and accommodation arrangements. In addition to this, a facilitator must have good understanding of environmental, cultural, political, security and community factors that could influence your stay in a foreign country.
International certification
It is important to find a certified medical tourism facilitator. The presence of certification helps them to be equipped in the best possible way in the field of healthcare protocols. This includes patient protocols, pre-operative and post-operative protocols, legal liabilities and communication protocols.
Knowledge of management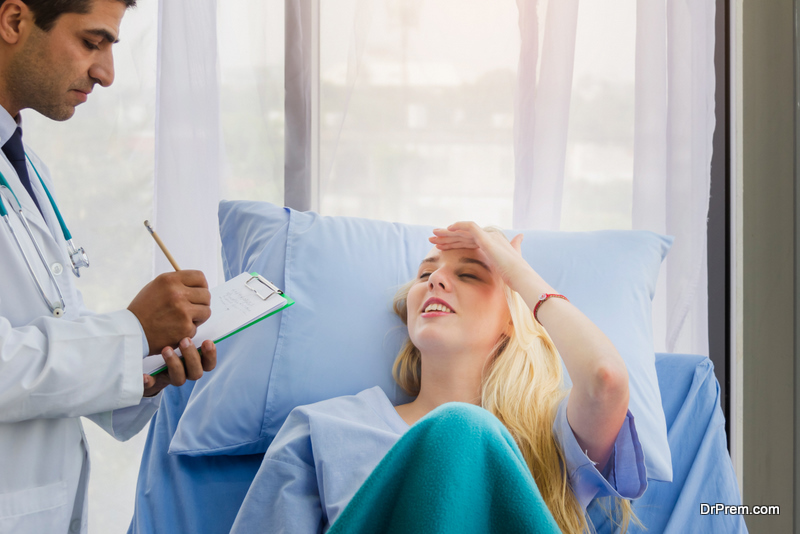 The facilitator should be familiar of all issues, such as legal, cultural and ethical issues, so that they can deliver the best services to the patients. The Knowledge Management Consultancy services provided by famous, reputed and recognized consultants can help to know these aspects in the best way.
Understanding cultural differences
A facilitator should clearly understand the cultural differences between different medical tourism destinations in order to avoid any misinterpretations. Before proceeding, you should do a proper research on the culture and values of the destination country.
How shall a facilitator acquire a patient?
This is the most important aspect of medical tourism facilitation business. Matching patient's expectations with his/her needs and wants is not easy. As a facilitator, you need to possess enough skills to acquire a patient. Your track record, way of handling customers, knowledge, aptness, efficiency and many other factors matter. Please refer to medical tourism matchmaking and tricks to acquiring a patient for more valuable insights.
Pros and cons of hiring a medical tourism facilitator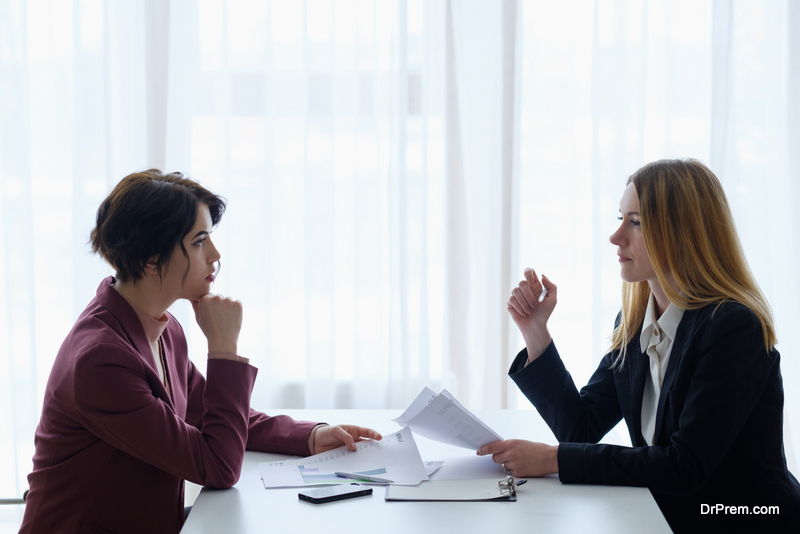 Medical tourism is gaining a lot of popularity as a possible option for high quality and affordable healthcare. If you want to get this facility, you need a facilitator. A medical tourism facilitator provides a combination of various services, which often require careful planning for patients in order to have a enjoyable experience during their medical trip.
A medical tourist should be careful while choosing a medical tourism facilitator. A facilitator takes care of almost everything during your medical journey. It is important to choose the best facilitator for yourself, so that you do not have to regret over your decision later.
Advantages of medical tourism facilitator
If you are opting for a medical tourism facilitator, it would not be a headache for you to keep on searching the hospitals, hotels, flights and so on for your trip. Every single thing is taken care by your facilitator. All you need to do is packing your bags. You can get an opportunity to select a country or hospital from the consolidated list of hospitals with the estimates of your treatment.
As the facilitators are adequately experienced in medical tourism, you can avail all information from them to decide and plan your treatment. The facilitators are familiar with the medical service providers and this helps you avail a credible service. They are well aware about the doctors, physicians, types of services, certifications, and other critical factors involved in medical tourism. Following are some vital advantages of hiring a medical tourism facilitator.
Good guidance
A facilitator plays an important role in directing patients towards quality healthcare providers in the different destinations. Medical tourism facilitator helps medical tourists access detailed information about destinations, wide-ranging health services and medical facilities.
Hassle-free travel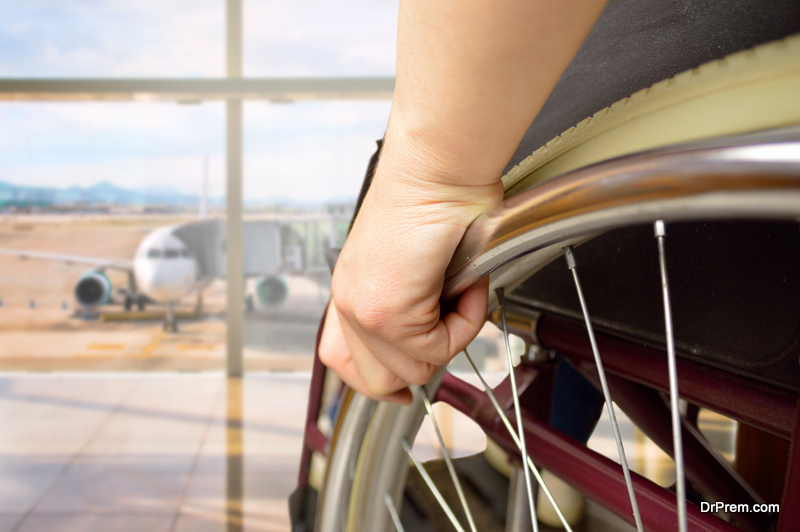 A facilitator will take care of all your travel arrangements, such as flights, lodging and transportation services during your stay abroad. An experienced medical tourism facilitator has the right contacts in the place, which can help make your medical tour as smooth as possible.
Enhanced cooperation
Cooperation can play an important role in bringing down the expense of your medical journey. He can bargain better on your behalf and might be able to reduce the cost wherever possible. He is quite familiar with all the ways of handling different situations that may occur during your medical travel overseas.
Get the best and cost-effective package for you
Seasoned medical tourism facilitators have a strong network with medical facilities, travel companies and other related services. They can fetch the best bargain for you in all-inclusive packages.
Financial support
The medical tourism facilitators can even provide you with financial support if you fall short of money for your travel as they have collaboration with the finance providers.
Disadvantages of hiring a medical tourism facilitator
Though help from medical tourism facilitators eases your way to avail medical care oversea, it also has few disadvantages.
Limited choice
Facilitator will only suggest certain healthcare providers and clinics where they have contacts. They will simply suggest those hospitals from where they receive a handsome commission. As a result, the medical tourist will have limited choice.
You might miss out the best option
The options provided by the facilitators may not be best treatment available for you. They usually offer a service as they have business agreements with the service providers. It lowers your chances of getting treated in a better hospital.
No standardized Price and inadequate communication
Many facilitators charge a lot for their services and many patients end up paying a lot of money to them. A medical tourism facilitator functions as a bridge between the treating facilities and the patient by minimizing the cultural and language barriers.
Biasness of facilitators
Most of the facilitators will be biased towards certain hospitals or clinics, as they might be receiving handsome commission from them or might have entered into an agreement. This could lead to partial or unfair decisions and arrangements.
Why communication with your facilitator and physician is essential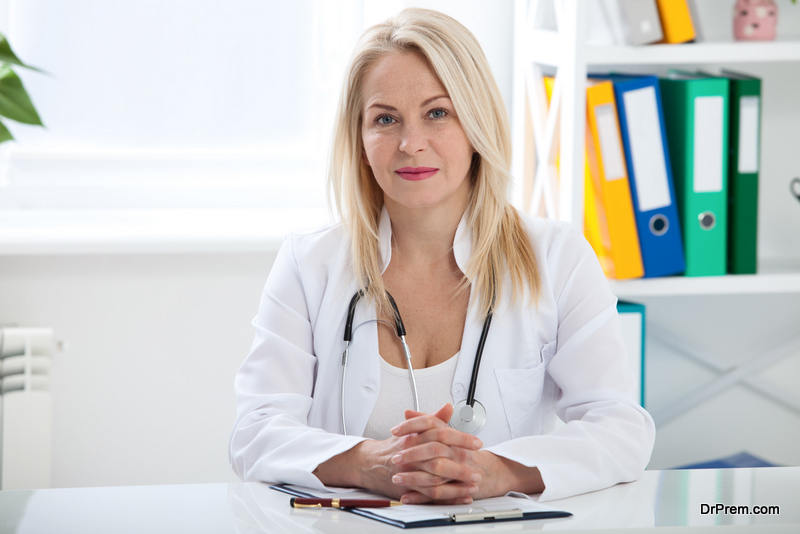 Once you have equipped yourself with the knowledge about your disease or ailment and have done complete research on the same, the subsequent thing you should do is to begin looking for treating facilities in different parts of the world, as per your requirement. Learn more about the healthcare structure of your chosen destination country and the type or standard of facilities that they have.
You have to analyze patient's testimonials carefully of that facility and learn about the qualification levels of the physicians. Once you have chosen a destination and a hospital to seek treatment, you should instantly start communication. Generally, every presumed healthcare facility that caters to medical tourists has an international patient department, which provides and arranges the communication process.
You need to find the contact details of such department and immediately get in touch with them. After the initial communication, send all your medical reports or medical history to the concerned department and ask them to have all necessary documents sent across to you.
As all countries have different laws related to medical tourists, it becomes necessary for you to have complete knowledge about these laws. You should read the consent form carefully, which is a legal document that provides important information about the hospital and the procedure. Additionally, ask the department about the physician or the team of doctors who will perform the procedure on you.
It would be beneficial to know as much about the physician as possible and determine yourself that the physician is accordingly licensed specifically to perform the procedure on an international patient.
You can even arrange a meeting with the physician and understand the possible complications associated with the procedure and how well are the facility prepared for an unexpected hospital stay. While many facilities offer onsite hospitality and would not refer you to another facility for comprehensive stay, it is good to know the answers beforehand.
If you are currently on medication, share these details with the physician who will be treating you and ask if these medications will be available in your destination country or not. You must have a list of all the medications that you will have to take prior and post the treatment.
Regulation of medical tourism facilitators can help grow the industry
There is not a day when news from the medical tourism industry does not hit the headlines. Time and again, various sources have shown the unprecedented growth of this industry and the manner in which it has been evolving to turn this world into one big global medical market. This success story for the industry makes investing in the same, yet another profitable idea for the long run. This growth has always aroused the need for regulation of the medical tourism facilitators and the agencies that run full-fledged businesses corresponding to the needs of the industry and medical tourism travelers.
Often, we have heard about this concept of regulation, but the real question is that even if regulation has been a concept world has been talking about, how well has it been incorporated in the regimes of medical tourism industry. Regulation of the service providers for an industry can help consolidate the growth of the industry, and will be further help if implemented properly in accordance to the concept.
Service providers
As we understand, service providers are the facilitators or the agencies that help in arranging the entire medical travel for the patients; we all as well understand the need for proper regulation. There exist two types of service providers, these are:
Residents of the destination country: They are provider centric
Residents of the host countries: They are patient centric
The main aim of all service providers however, remains to add value to the patient's experience of the medical treatment program.
Treatment Abroad Code of Practice for medical tourism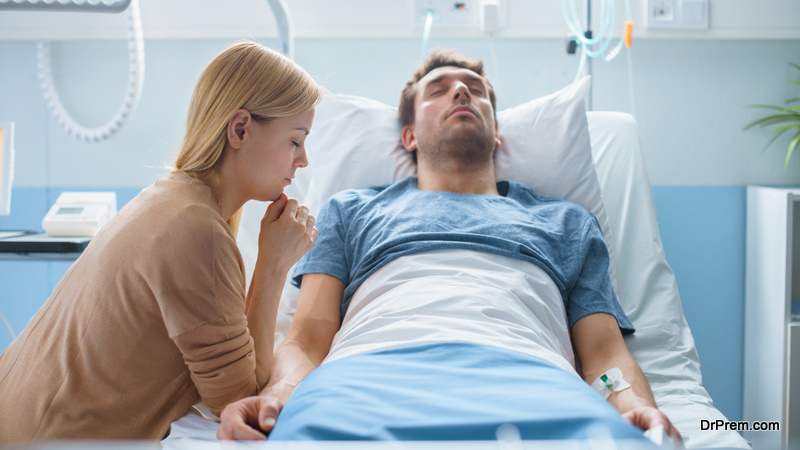 Regulation of the medical tourism facilitators and agencies poses a strong question about the adoption of treatment abroad code of practice. Treatment Abroad Code of Practice is a generally accepted principle that reinforces the standards being implemented in the medical tourism industry. Since, this code is a voluntary one, low percentages of facilitators and agencies register to this code. Regulation process does not reach to its maximum potential, as most of the functional bodies do not operate at the similar fronts.
Rising need for regulation
Daily advancements in the medical tourism industry have led to the need of implementation of proper regulation globally for a standardized functioning of the medical tourism industry. Basic measures for which regulation is of utmost importance are:
Increasing the credibility in the pre-treatment and the diagnostic processes
Transparency in regards to the pricing
Excellent post-operative care
Facility of revision or corrective treatments
Regulating body
Although everyone talks about regulation, the problem comes with agreeing to a regulatory authority. The major regulating body at present is the Medical Tourism Association (MTA), which consists of four certified facilitators. Two of these facilitators are based in Canada and the other two are U.S based. There are some other regulating bodies such as European travel alliance, and the European cross border healthcare organization but they have not been able to regulate the industry effectively.
Objectives of Regulation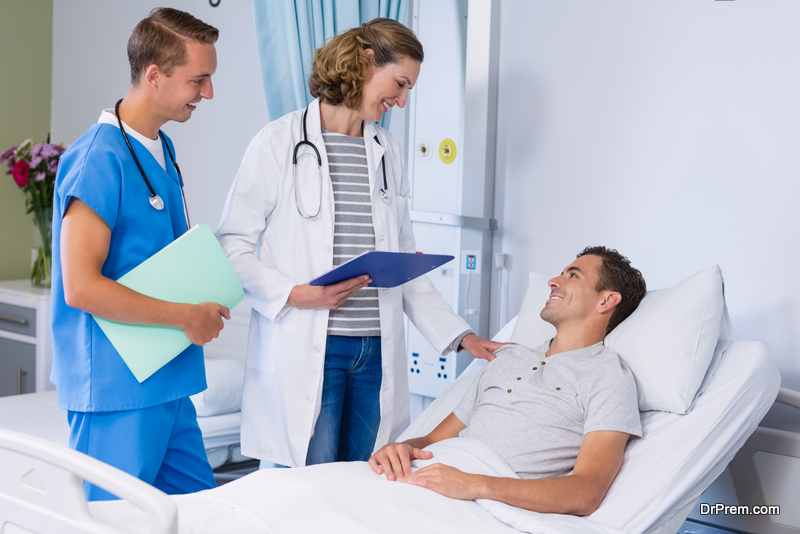 Enhancing the quality in medical tourism sector
Encouraging the development of best practices in medical tourism facilitators and agencies
Increasing the levels of trust and satisfaction in the patients taking treatment abroad
Alleviate the negatives of the medical tourism industry
Get Dr Prem's proposal on medical tourism facilitator business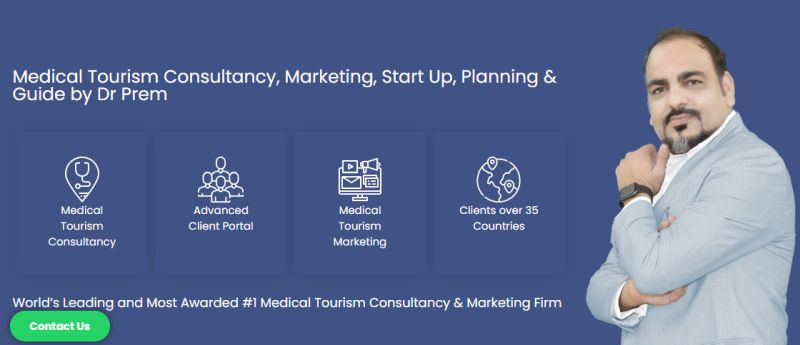 Dr. Prem is a globally recognized medical tourism expert offering comprehensive consultancy services. He has traveled to 65+ countries and helped several facilities and companies across the globe grow in the medical tourism facilitator business.
Drawing upon his vast experience, strong network, and outstanding expertise, Dr. Prem presents a well-structured comprehensive proposal outlining key elements to thrive in the medical tourism facilitation business. He maintains a robust repository of global medical tourism facilitators and companies to foster collaborative partnerships for growth.
His sharp insights into strategic medical tourism marketing and effective patient management hit the target, keeping you worry-free about patient acquisition.
Medical tourism industry can only work effectively if medical tourism facilitators and agencies opt to standardized and regulated working model. Regulation in proper way will help increase the faith in the industry. It is also expected to earn larger profits. Medical tourism industry, if regulated properly, can make huge contributions to the economic and medical standing of a country.