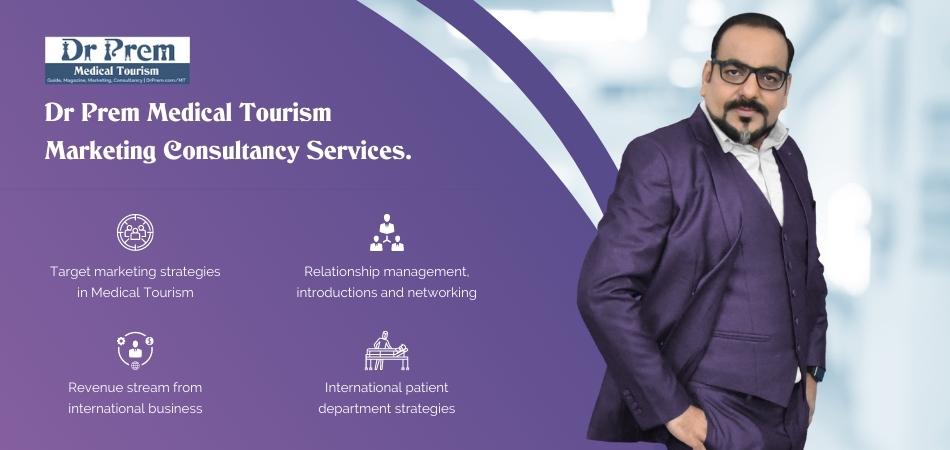 More and more individuals around the world are opting to travel overseas for medical treatments nowadays. This concept has become quite lucrative for several medical tourism destinations around the world, although not all of them enjoy the same level of popularity or recognition among medical tourists. For when it comes to choosing a particular medical tourism destination, most medical tourists consider the following points.
If you are a prospective medical tourist or a medical tourism facilitator or advisor, this medical tourism destination guide will help you to analyze factors from different perspectives. You will read about:
A Guide on How to Choose the Right Medical Tourism Destination by Dr Prem Jagyasi – Building Destination Awareness, Things to consider and other vital tips
Choosing the right medical tourism destination: A patient's perspective
Cost Effectiveness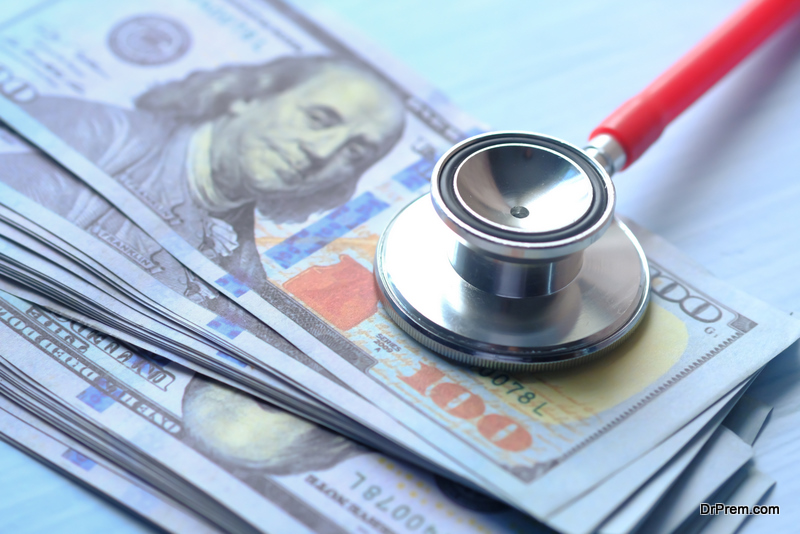 One of the main reasons for medical tourism remains to be cost savings.  Medical tourism consultants and experts unanimously agree on this fact. Increasing healthcare costs in countries like the US and UK are forcing medical tourists to opt for cheaper destinations for their medical treatments.
As such, a medical tourist as well as his/her insurance company would most preferably look for a country that offers the wanted medical procedure/treatment at a fraction of the cost they would need to pay in the US or the UK.
Quality of Healthcare
Quality of healthcare is the second most important factor individuals look out for when opting for medical tourism. Therefore, while they consider cost effectiveness, they also ensure that the quality of healthcare is not compromised in any way.
Healthcare providers in medical tourism destinations would need to ensure that their treatment approaches cater to the service quality required by medical tourists. A patient's perception of a specific healthcare provider would directly depend on the latter's service quality. Healthcare providers would also need to ensure that they employ the proper marketing strategies in order to wipe away the perception of inadequate quality.
This can be done by gaining accreditations from international medical agencies as well as collaborating with other renowned medical organizations for affiliation programs. Doing so would increase a medical tourist's confidence in a specific facility and would influence his/her decision in choosing a particular overseas healthcare provider for his/her medical treatment.
Availability of Specific Treatment Types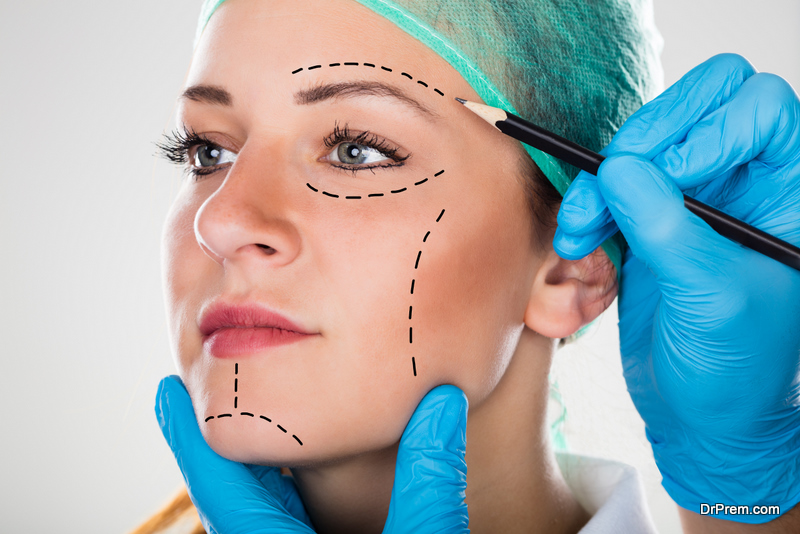 India is famous for specializing in procedures related to cardiology and neurology while Thailand and Brazil are famous for reconstructive surgeries. Medical tourists opting for specialized medical care would definitely choose a destination that offers the same for their specific treatment.
At the same time, the US and the UK do not recognize certain procedures like stem cell therapies, thereby forcing patients from these countries to look elsewhere for these procedures. The same can be said for procedures that are banned and/or considered illegal, or are unproven in countries like the US and the UK.
Marketing Strategies and Impact
A medical tourist's perception of a specific medical tourism destination would also depend on the latter's marketing impact, made possible by extensive promotional and internet-based marketing campaigns.
Medical tourism marketing strategies should consider how well a destination brand is getting framed in the patient's mind. Medical tourism consultants and facilitators have a major role to play in improving the patient's perception about a medical tourism destination.
These would lead to an increase in reputation, which would in turn automatically boost confidence in a specific healthcare facility, thereby influencing a medical tourist's decision in choosing it for treatment.
Quality and accessibility of treatment tip the balance in favor of medical tourism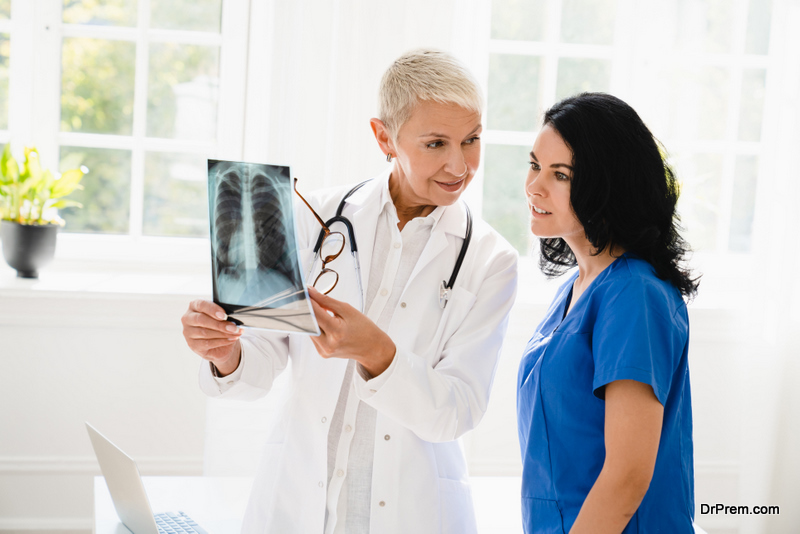 Many countries across the world lack proper healthcare infrastructure. This is true even about the developed ones that have well-established and quality healthcare systems – but for primary services only. However, there might be little or no options for high quality and complex procedures. One has to keep in mind that medical tourism procedures are no longer limited to simple cosmetic treatments or dentistry. People are also seeking complex life-saving treatments like organ transplantation, cancer surgery, cardiac surgery, orthopedic surgery, etc. beyond their home countries.That's where medical tourism steps in with quality, and access to several treatment options.
The desired quality of treatment cannot be restricted within expert doctors or surgeons, cutting-edge treatment, and state-of-the-art facility. It also covers the ease of access to physicians, empathetic communication, patient-physician relationship with mutual respect towards each other.
Read more about Medical Tourism Procedures
It's a wonderland for quality seekers
In such a case, people who can afford quality services but don't find any in their own homeland will, of course, decide on traveling overseas for the same. Medical tourism offers such patients an opportunity to travel to other country where the treatment isn't just easily available but is world-class and cost effective too.
Popular medical tourist destinations across the world have implemented strict regulations set by Joint Commission International (JCI). The organization sets stringent standards for healthcare services providers. These healthcare facilities provide treatments, various highly sensitive surgeries and procedures as well as high-class postoperative care to their patients.
Seeking quality care isn't just about people from the developed countries traveling to the developing countries. Any affluent person from the third world countries or a developing country can seek healthcare in other developing or developed countries that offer the best care at the lowest price. In this case, the first and the foremost aim of such tourism is to seek quality care.
A variety of treatment options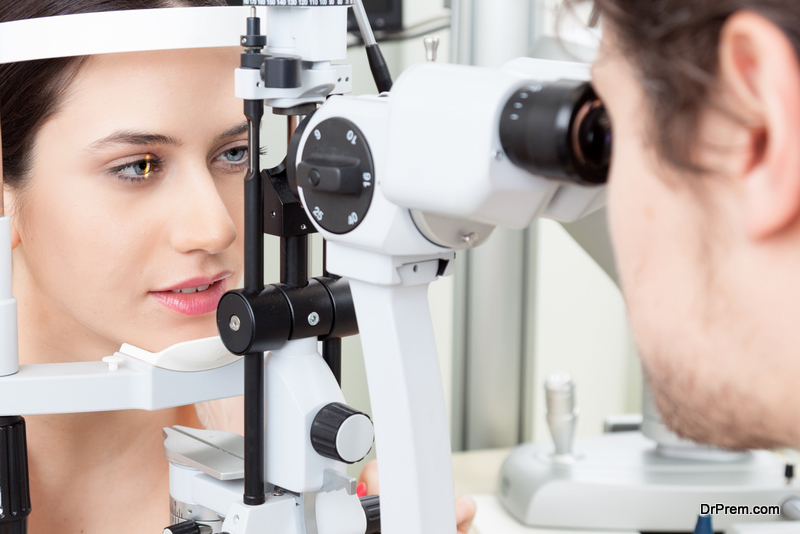 Then there are people from the developed and developing countries with no access to certain treatments in their home country. In such a case, those who are in dire need of a treatment and cannot afford to wait have to travel abroad to seek care well on time. Here, medical tourism comes to the rescue as it offers the patient with the best available healthcare at the minimum possible price.
Infrastructure set up
Lack of infrastructure in the home country is a huge motivator for people to travel abroad for medical treatments. There are even legal bondages and some regulations in many countries, which lead people to travel abroad for various treatments. These regulations allow treatments to some patients and forbid others.
There are countries where there are strict laws, and strong legal and ethical guidelines that categorize treatments and procedures. While this setup is desirable, some procedures may take a very long time to get approval from the regulatory authority. However, there are also countries with loose structure that offer relaxed regulatory laws and allow patients to choose the treatments in certain cases.
Talking about USA, FDA regulates some stem cell therapies. Coming to the Middle East, most of the countries here prohibit any form of abortion and discourage patients from receiving organs from donors that they are not directly related to. In India, fetal sex determination is illegal and is subject to severe imprisonment, whereas certain countries permit it legally. In some countries, even seeking private infertility treatments is prohibited.
Many countries across the world have varying levels of research and technology within their medical competence. It happens at times that a particular country has recently discovered some lifesaving treatment that is not available anywhere else in the world. This makes certain facilities within a country or a country itself the only place where you can avail specific medical care. If you are in dire need of the treatment, you have to travel to these countries.
Even though a destination seems to be attractive in all respects, you (as a patient or facilitator) should think of the following:
Does the patient's physical condition permit taking a 4-5 hour or long duration flight?
Isn't there any better near to home option offering similar quality treatments?
How cost-effective will be a destination very far from your home?
How seamless would be the communication between the patient and the provider?
Will the patient's health post treatment allow him/her to take tourism activities? In that case, the tourism aspect may get dwindled a lot.
What are the existing travel restrictions?
How safe is the destination in terms of pandemic management?
What would be the alternative way to return if the patient gets stuck in a destination owing to some unforeseen crisis? What would be the projected cost in that case? 
What to know before selecting the right medical tourism destination?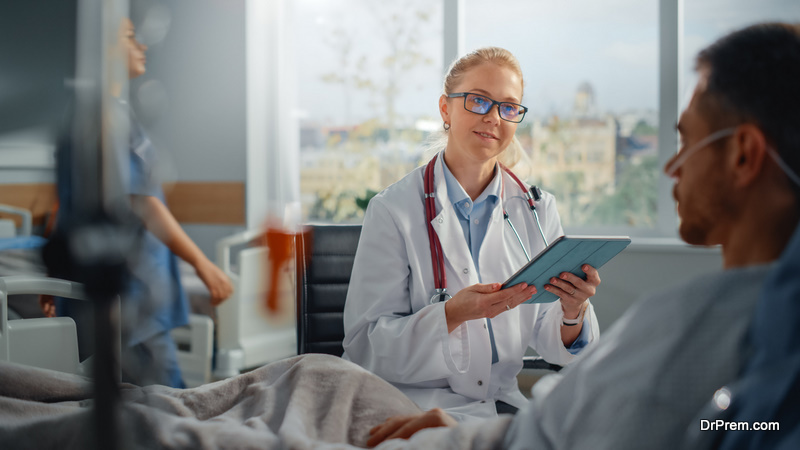 It is important to select the best medical tourism destination when it is about your health. Here you can review some factors that might help you to select an appropriate destination while considering your personal profile, as well as your need for treatment.
It is vital to see that the destination provides you with a highly skilled and specialized physician and surgeon according to your treatment needs. It is also important to ensure that what type of technology and high-quality medical treatments they are able to provide. This is required because you are leaving your country for getting better health services at another place that is new to you. Therefore, a satisfying and comfortable medical environment is your priority at the new place.
Your regular doctors would not be able to guide you much about the new place.  Therefore, you should be able to handle things on your own or reach out to a reliable and trustworthy medical tourism facilitator or consultant. Each country has its own rules and system that include its medical laws too. So, you should know well in advance about these rules so there is no misunderstanding or conflict when you are at that destination. Just a credited hospital is not enough to help you out of your health condition. It requires quality health services in a soothing ambience where proper lodging, good food, and ease of communication are ensured.
It is essential that proper post treatment follow up can be availed at your selected destination. Check if you would be able to exchange health information with your specialist after the completion of your treatment. You need this, in case of the treatment of complex diseases and complicated surgeries when follow-up is equally important.
Think ahead to choose a location that makes follow-up care easily available
The location of the treatment facility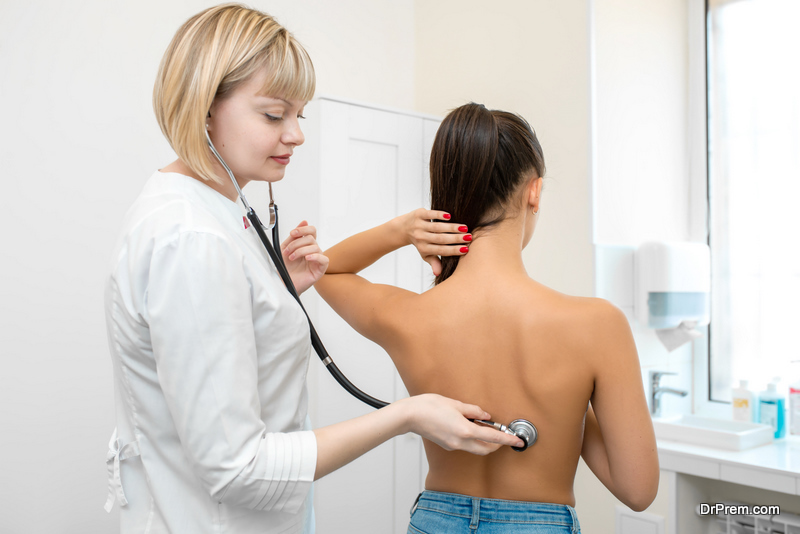 When choosing a hospital overseas for your medical treatment, you should ask yourself some basic questions that will help you make a smart decision. If you do not choose the right location of the treatment facility overseas, you might have to face unexpected events when you reach there. You should do thorough research online about the location of the treatment facility where you wish to seek medical treatment. Some of the important things you need to consider are:
Is the facility at a favorable location in the city?
Will you require a great deal of transportation to access the treatment facility?
Is the treatment facility located in a safe area?
Is there a high crime rate in the area surrounding the treatment facility?
What are the accommodation options in the area?
In order to choose the right facility, you must know the answers to these common questions. Many tourism destinations have a poor transportation infrastructure and medical tourists should avoid going to such places or ensure proper arrangements with the help of a certified medical tourism facilitator.
You should determine that the location of the facility is within close proximity to the area you will be staying in, so that you do not have to waste time stuck in traffic, or being otherwise delayed.It would not be a wise decision to choose your treatment facility in a location where the crime rate is high. Since your focus will be successful treatment overseas, you would never want to face any legal or other complications overseas.
You should always consider using a map service, such as Google Earth or Maps.com, to help you find the exact location of your treatment facility with utmost ease. Using these services will help in getting to and from the facility overseas and save you a lot of time.
It is important for the medical tourists to familiarize themselves with the exact location of the healthcare facility, so that they do not have to run around in a place new to them. One of the important aspects of medical tourism is the vacation. Therefore, you should also check for the tourist attractions located close to the treatment location.
Level of follow-up care
A good follow-up care can greatly speed up the recovery process after the treatment. Usually, your treating physician or surgeon will list screenings and other medical tests as an integral part of your follow-up care plan.
The follow-up care is of utmost importance, especially for the medical tourists, as it could have a great effect on their health and lives if they do not take proper care after the treatment. Poor follow-up care can further lead to health-related complications, for which you might have to take more treatment.
Prior to arranging any deals with a particular hospital, internationally traveling patients need to ensure that their treatment facility takes the issue of following up with the patients very seriously. If the treatment facility overseas does not pay proper attention to the follow-up care, you should never choose that facility for your treatment, as you will require regular check-ups and care when you get back to your home country.
You need to ask yourself a number of questions before you choose a medical facility in a foreign country. Some of them are as follows: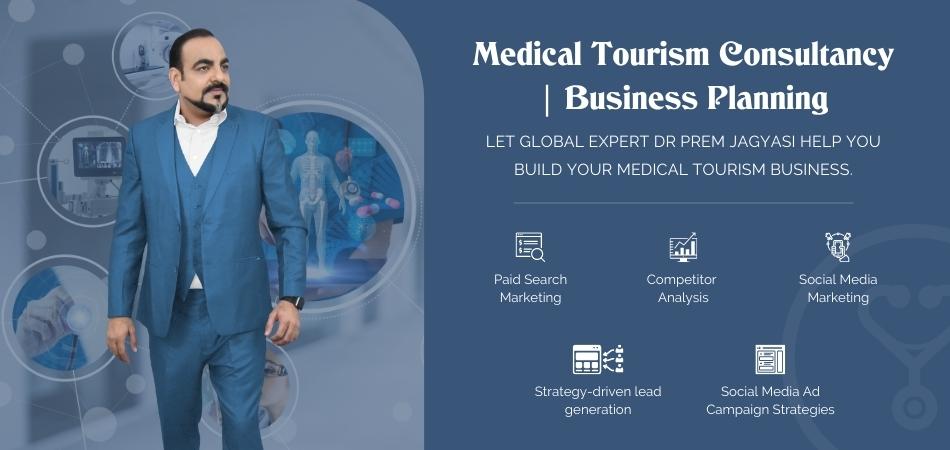 Will the treatment facility assist me in case any medical complications arise after treatment?
Will the treatment package include any post-operative care or will I have to pay for it separately?
Will the same doctor look after my follow-up care or will the hospital refer me to another provider for the treatment?
You need definite and clear answers to these serious questions before you finalize any healthcare facility for your medical treatment. If you do not find the answers to these questions satisfactory, you must talk to your facilitator regarding the same and should start looking for some other treatment facility that guarantees a high level of follow up care to their patients.
With the right follow-up care, you can monitor your health and share your concerns with the healthcare team anytime. It is important to consider that while a healthcare facility might provide a high level of follow-up care within the facility, they might not attend you properly once you are back home.
Considering these factors, it is important for medical tourists to select a hospital or overseas clinic which has a good record of providing long-term follow-up care for the patients. You can always ask the hospital for referrals of internationally traveling patient who have received treatment within their facility. You can get in touch with the individuals and ask about their experiences with the level of follow-up the hospital provides to the medical tourists.
How to choose the best medical tourism destination for your treatment?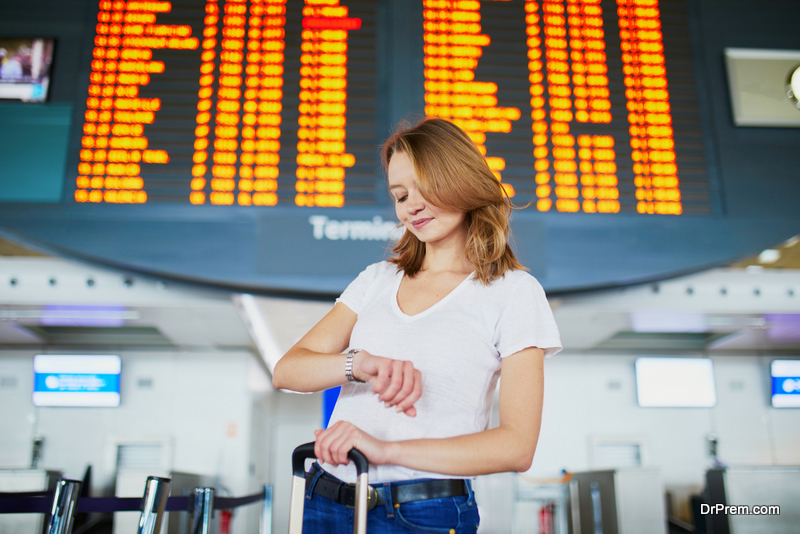 The medical tourism industry has been steadily rising over the past few years, with more and more countries entering the market. As a result, it would be difficult for a patient to choose an appropriate medical tourism destination for his/her treatment. Medical tourism business is flourishing no doubt but are people going to the right place for what they need? Or are there some gaps?
As a medical tourist, you would need to look beyond the costs and holiday involved. Accordingly, here are some guidelines that would help you choose the best medical tourism destination for your treatment and holiday. It will also help in creating the right patient-centric strategies in medical tourism matchmaking business.
Choosing the Medical Personnel
This would be the first thing you would need to look for when choosing a medical tourism destination. The quality as well as experience of the doctors would automatically translate to the quality of care you will receive at the provider destination.
Get the help of a certified medical tourism agency or facilitators to help you choose the best doctors for your treatment in the market. The agency would have firsthand information of how these doctors work. In addition to providing you with their detailed resumes, the agency would also be able you talk to past clients who have seen the same doctor.
Choosing the Medical Facility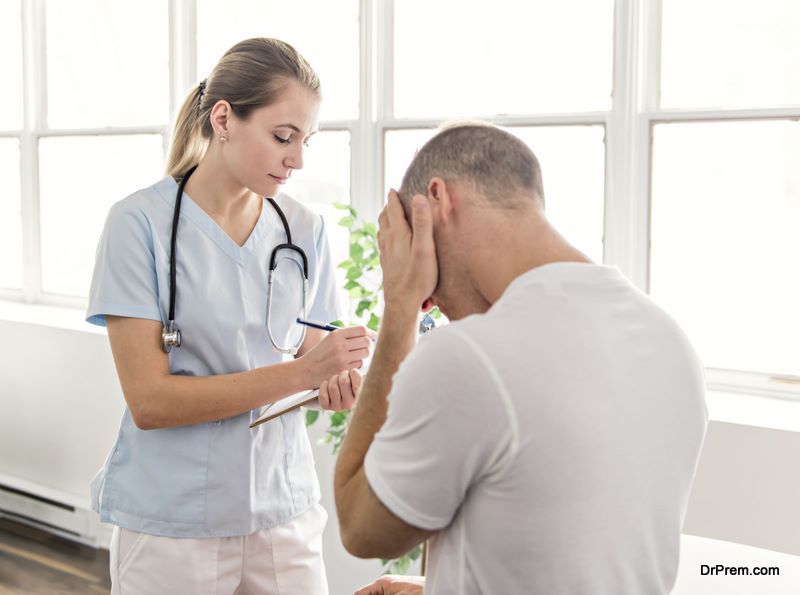 The hospital you want to be treated in would also affect your choice of a specific medical tourism destination for treatment. You must choose an internationally accredited hospital with a good reputation of handling international patients.
It should boast state of the art facilities and services for patients that match international medical standards. The medical tourism agency or facilitator you get in touch with would be able to recommend the top hospitals in a specific destination. So make sure you do ample research on these facilities before choosing one.
Knowledge of Infrastructure
Many medical tourism destinations are developing countries whose infrastructure would be below international standards. While medical facilities would boast of excellent services, their surroundings would be far from pleasant.
For instance, you could end up choosing a facility that is located next to a slum because of which you would be subjected to unpleasant sounds and smells every day. So check the infrastructure thoroughly before making your choice.
Weather Information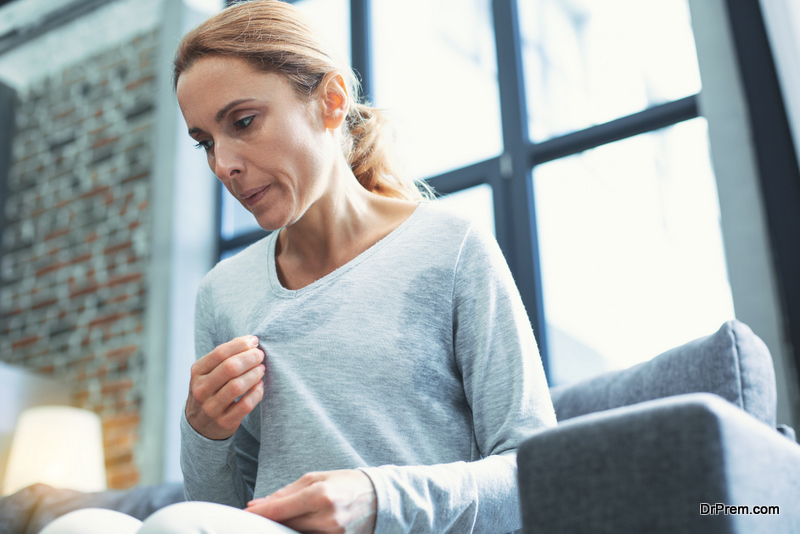 Most medical tourism destinations are located close to the equator and therefore, experience hot and humid climate for most part of the year. Either reschedule your visit or choose a hospital with air conditioning.
Choosing Hotels and accommodation
After treatment, you would most probably stay in a hotel for a few days to recuperate. Your medical facilitator should have firsthand information of hotel standards in the provider destination. The agency should also have enough influence to deal with any problems you face in the hotel.
Understanding the destination culture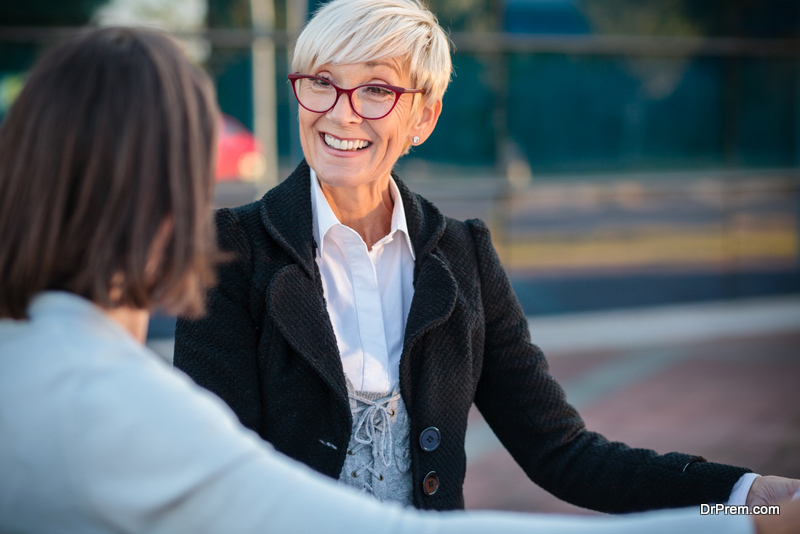 Culture shock is common for medical tourists traveling to foreign destinations for treatment. So make sure you learn at least a few basic travelling etiquettes you would need to follow at the provider destination. This includes learning to adjust to the local language and ways of life. It is important for both the medical tourism business and patient perspective.
Read the Guide to Understanding Cultural Issues in Medical Tourism
Things to consider when choosing a medical tourism destination 
For most people needing medical care, the last thing on their minds is travel, but a growing concept of medical tourism and its alluring incentives has people thinking otherwise. Many countries around the world have also caught up to this trend to become emerging medical tourism destinations. But as a medical tourist, you need to have a clear vision of your needs and to what extent the destination has the capacity to fulfill it?
Consider the following:
The Distance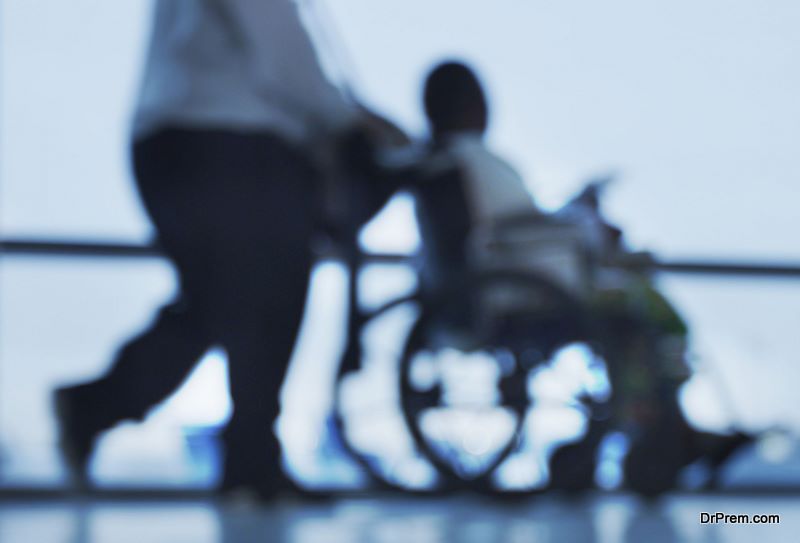 Traveling long distances before and after a surgical procedure can be unhealthy for the patient. For example, some medical tourism destinations can offer very low treatment prices, but can be located half way across the world.
Travel Expenses
In addition to enduring long hours, medical tourists would also need to pay to travel to certain medical tourism destinations. While budget airlines can come to the rescue here, most medical tourism providers would only recommend the most expensive ones.
Local Cost of Living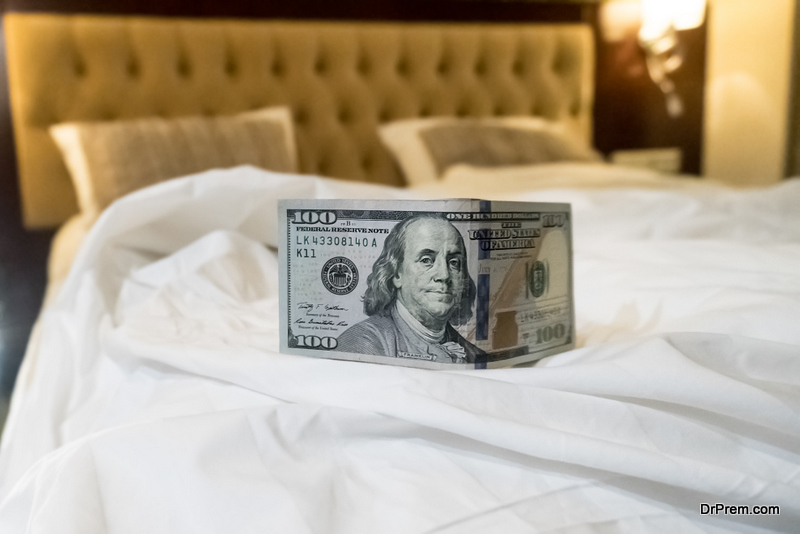 Not many realize that the local cost of living at the medical tourism destination would play an important role in the decision making process. A medical tourist would need to stay in a hotel for a few days after the procedure/treatment. As such, the local hotel and restaurant costs in that region would also need to be taken into consideration when choosing the appropriate medical tourism destination.
Quality of Tourist Facilities
Medical tourism often combines treatments with an affordable holiday package in the provider destination. As a result, choosing a destination that would aid the medical tourist in the recovery process would be considered wise.
For instance, some medical tourists prefer destinations that make them feel close to home, others prefer those that are radically different and provide scope for adventure. Consulting a medical tourism facilitator or agency will help as every details is not available in the net.
Familiarity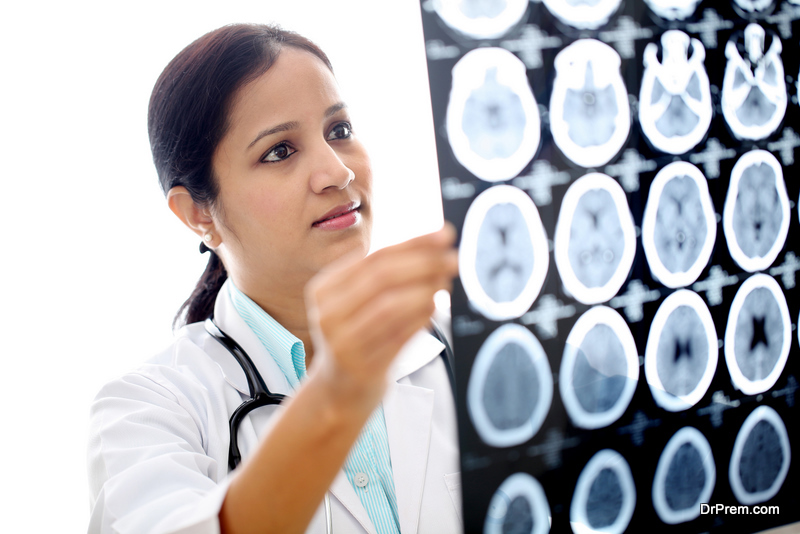 Some medical tourists choose destinations that do not give them a culture shock. For instance, British patients like to travel to India while American patients like to travel to Mexico which is more comfortable for them culture wise. A medical tourist would also need to consider this when choosing an appropriate destination for treatment.
All said and done, at the end of the day, a medical tourist would need to put his/her medical condition above all other requirements and needs. You can always visit the preferred destination later, if the treatment is available nearer to home, as this would help the patient recover faster.
Humongous savings
This is one of the major reasons for undergoing a medical procedure abroad. There is huge prospect to save due to the price discrimination at various locations. The cost of medical procedure has a huge amount of difference in host country and home country.
No wait lists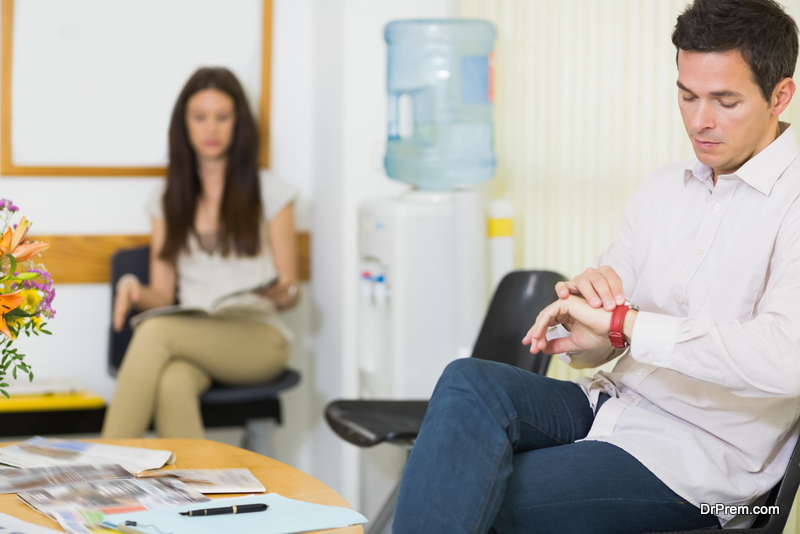 Access to immediate services in the medical tourism destinations is another major attraction for the medical travelers. Medical tourism procedures are getting arranged fast to avoid long queues in the destination thanks to the latest technology enabling swift information transfer and preparation.
Latest technology
The destinations that use latest and greatest technologies are most preferred medical tourism destinations.Digital healthcare technology has swept across the world, and medical tourism destinations are making the best of it. Know what kind of digital advantage you can avail for a hassle-free experience.
Surgeon expertise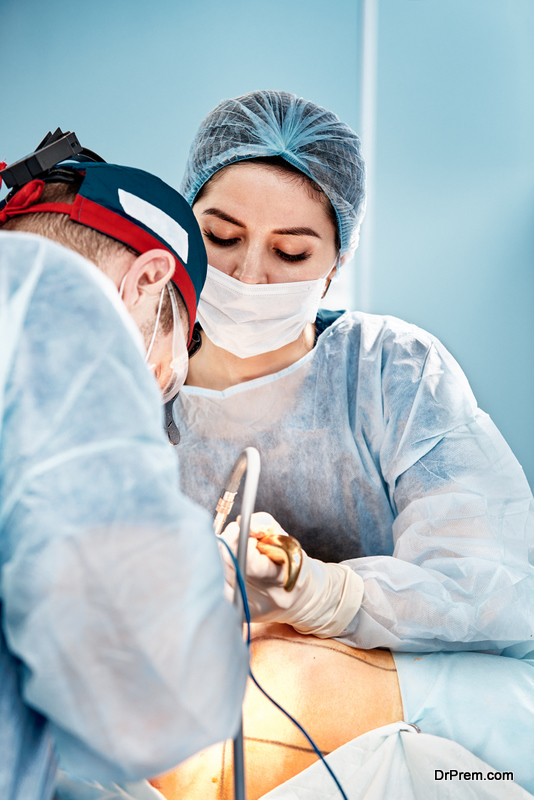 Top medical tourism destinations have the best surgeons and doctors available at hand. Most of them are trained in world-famous medical schools and have a proven track record in handling a wide range of complex procedures.
Personalized service
Top medical tourism destinations are known worldwide for their unbeatable hospitality and the personalized attention they provide to each traveler. They provide a welcoming environment and make the traveler feel at home. Medical tourism facilitators and agencies are focusing on enhanced personalized service for a delightful patient experience. Hospitals and clinics are also creating concierge services tailormade to specific needs of a patient.
Travel opportunities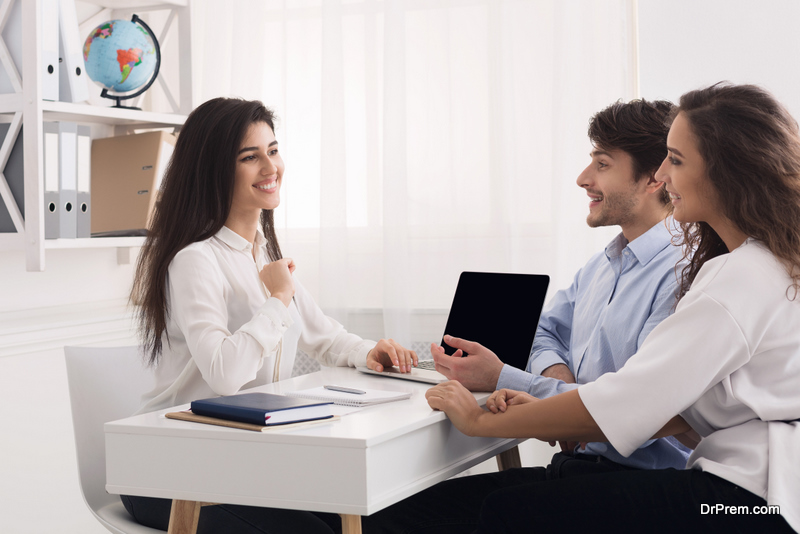 Medical tourism destinations and service providers make sure to design your trip in a way that you enjoy visiting all the exotic locations and attractions of the destinations along with having a medical procedure.
Choosing a medical tourism destination has become an easy task owing to the standards set that are comparable. The destination you choose should be selected after an extensive and careful analysis of the services a particular place offers and the place that best suits your requirements.
Whatever healthcare services you choose in a particular destination, make sure to keep realistic expectations as it will help you to accommodate in a foreign land easily.
Signs that would alert you to stay away from a medical tourism destination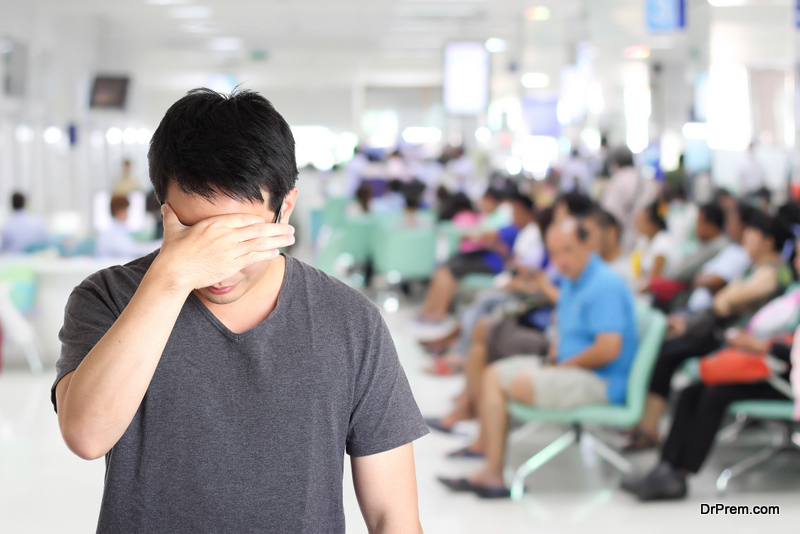 Medical tourism has been on the rise for quite some time now. More and more individuals from countries like the U.S. and UK are finding it rather easy to simply travel overseas for medical treatment rather than experience the skyrocketing healthcare costs and exceedingly long waiting periods back home. Moreover, the chance of simply leaving all the travel and treatment arrangements to a medical tourism facilitator as they relax is an option most individuals find pretty lucrative these days.
Fraudulent Practices on the Rise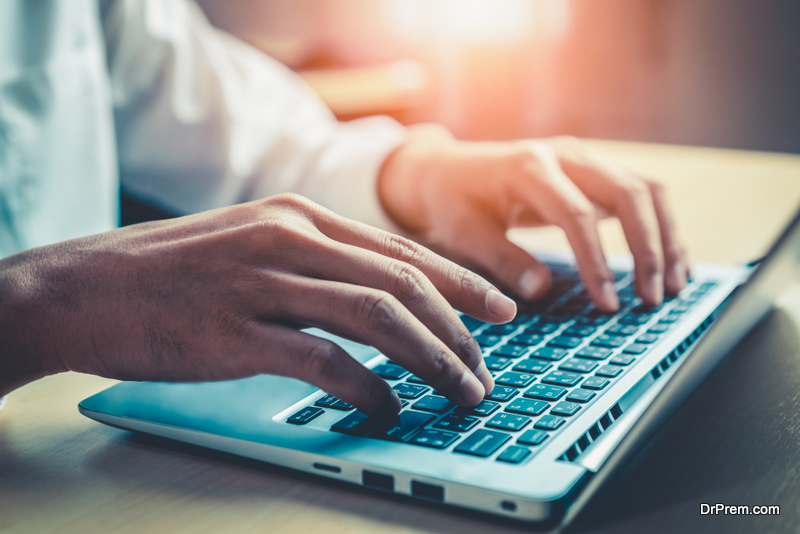 Sadly, like any other product or service offered on the internet, there are many fraudulent medical tourism facilitators who would do a good job of robbing you of your money for substandard healthcare services. As such, you would need to be very careful when choosing a particular destination and facilitator for your medical travel.
Minimal Transparency in the Medical Tourism World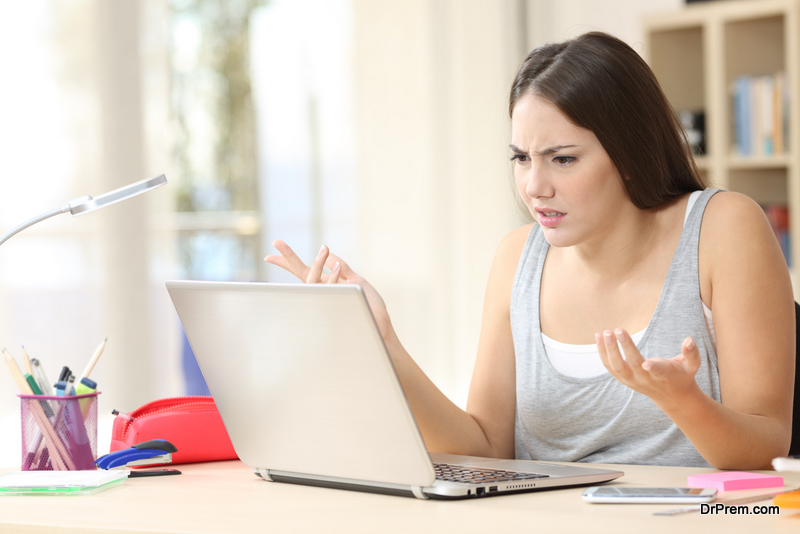 Many experts believe that the lack of transparency is one of the main reasons many medical tourists tend to make mistakes when choosing a destination for treatment. While it would be easy to go through a website online and come to a quick conclusion, the absence of any concrete evidence to back the information on the website increases the risk of fraudulent practice.
Warning Signs to look out for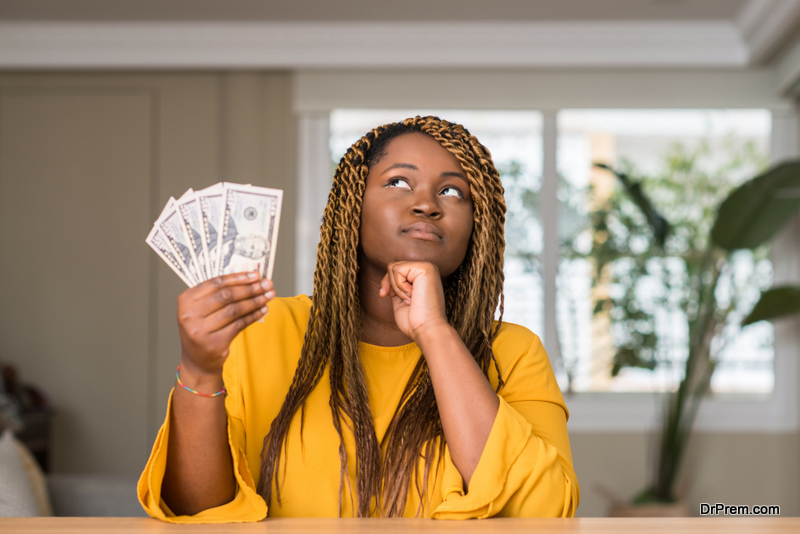 So how would one come to know whether a specific medical tourism destination or facility would be legitimate? Here are some warning signs that would help highlight the fraudsters.
Very Low Prices: Never be fooled by low prices. Most agencies that offer the lowest prices also offer substandard services. Hence, focus on quality as well as cost at the same time.
Upfront Payments: As a general rule, a medical tourism agency would never ask for payment until the treatment is complete and the customer is satisfied. Agencies that ask for upfront payment even before even introducing the treating facility and doctor are best ignored.
No Contact with the Overseas Facility: Medical tourism agencies that do not have direct contact with the onsite facilities or their doctors would not have the privilege to offer their customers the best healthcare service. Any medical tourism agency that claims to be in contact with the facilities and doctors, but has little evidence to back the same, should be ignored.
No Written Contract: A medical tourism agency that does not offer the terms and conditions of the contract in a written format is probably lying about its services. Anything that is not written and signed on indicates a red flag.
Initiatives to thwart cross border fraud and corruption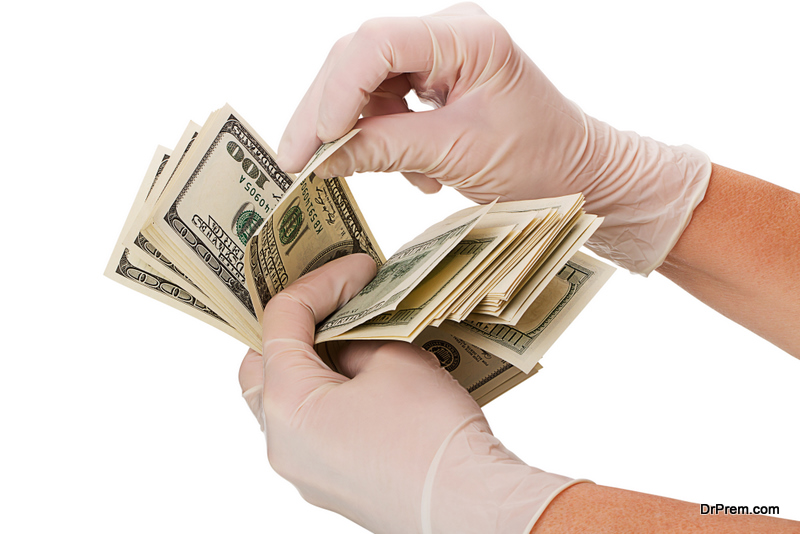 It is essential to thwart cross border medical fraud and corruption in order to facilitate smooth sailing for the medical tourism industry. One way to do this would be to enhance cooperation between neighboring states and countries, facilitating the quick exchange of information between these destinations, thus reducing instances of fraud and corruption significantly.
It is quite easy to get duped by a medical tourism agency when traveling a trip aboard for medical treatment. These signs will help one stay away from fraudulent agencies and corrupt healthcare facilities in any medical tourism destination.