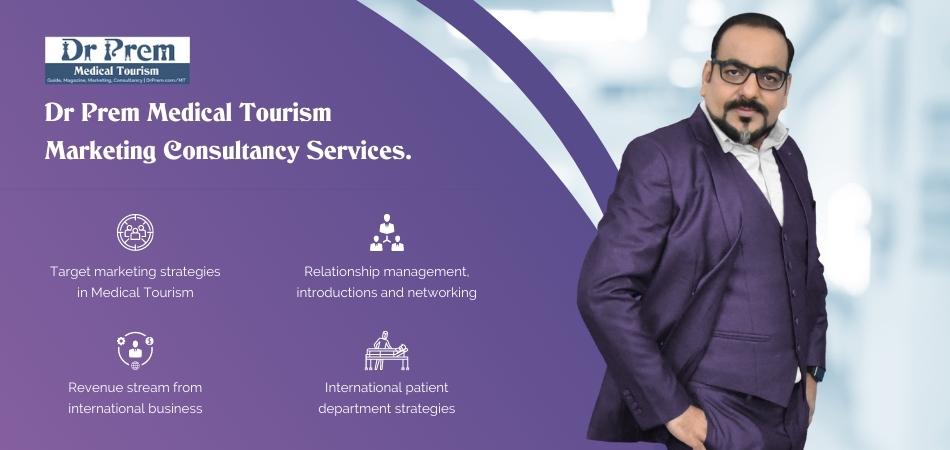 India's dominance in global medical tourism market with its world-class healthcare facilities and exceptional medical expertise and traditional hospitality is well-recognized. Cultural diversity and time-tested healing practices have further augmented India's market offering international patients a great medical tourism and wellness experience.
What is even more striking is apart from cutting-edge medical treatments, foreign medical tourists are eagerly looking for traditional medicine for sustainable health and well-being.
Since ages, alternative medicine systems have thrived in India. Naturopathy, Siddha, Unani, Sowa-Rigpa, Ayurveda, Homeopathy, Sowa-Rigpa, Yoga and meditation has been used successfully in India for thousands of years. Modern medicine too has had an exponential growth in terms of treatment and infrastructure.  This has led to the creation of a holistic wellness and healthcare system that has made it one of the most sought after destinations for Medical Value Tourism or MVT.
Despite global crisis and enforced travel restrictions, medical value tourism in India still holds a great position.
Guide to Medical Tourism in India – Facts, Trends, News, Services, Research, Business and Updates by Dr Prem
Indian govt plans attractive facilities for boosting medical tourism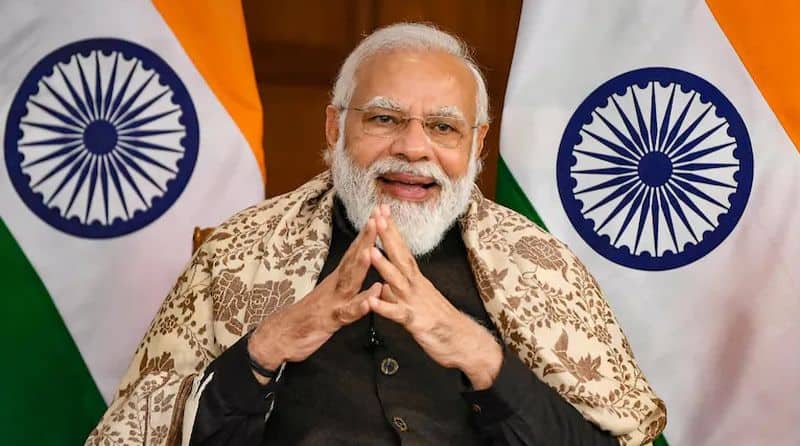 Image Source : tosshub.com
Prime Minister of India Narendra Modi will probably announce a new initiative to boost medical tourism in India, on the 75th Independence Day on August 15th 2022.  'Heal in India' initiative will feature some special desks at ten airports in different cities India including simplified visa  rules and regulations as well as a multilingual portal for the benefit of incoming medical tourists.
The aim of this initiative is to position India as the Global hub for Wellness and medical tourism.  According to PTI, the Union Health ministry is in the final stages of refining the scheme which is probably going to be launched in August.
44 countries including African, Gulf countries, Latin American and SAARC countries, are being considered. The selected airports are Mumbai, Chennai, Delhi, Bengaluru, Visakhapatnam, Kolkata, Kochi, Guwahati, Hyderabad and Ahmedabad.
A multilingual portal will be launched on 15th August which would be a one-stop shop for services provided by hospitals and medical tourism facilitator companies with user-friendly interface for international patients.
Indian government introduces 'one step' portal for MVT

The Indian medical value tourism may receive a major boost as the Health Ministry has discussed setting up of 'One Step' information portals in Indian embassies all over the world. This was revealed in a conference of the Health Minister with IFS officers which was held to discuss Building Brand India.
This portal would provide authentic information about medical tourism in India to those who want to visit India for medical treatment. This step falls under the program 'Heal in India', that also has the option for Indian medical professionals to travel worldwide and offer their services, under the 'Heal by India' initiative.
Forging agreements with countries like Japan to provide skilled nurses, and other countries to provide skilled medical manpower, introducing the AYUSH mark displays the commitment of the Indian government to support medical value tourism.
A provision has also been made to facilitate medical visas for patients and attendants for Ayurveda treatment for patients from 165 countries.
India as a Medical Value Tourism destination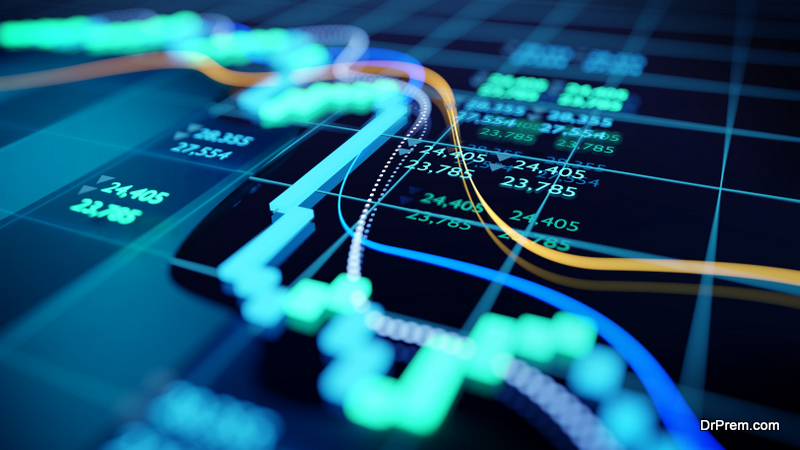 The MVT of India was predicted to reach 9 billion USD by the year 2020, but Covid -19 slowed down growth to 5-6 billion USD. It is surmised to reach 13 billion USD by the year 2022.
Foreign tourist arrivals or FTAs increased to 697,000 in 2019. India attracts medical tourists from Pakistan, Afghanistan, Bangladesh, Oman, Maldives, Nigeria, Iraq and Kenya. To strengthen MVT for India, the medical tourism sector should focus on strategies to attract medical travelers from the Americas and Europe.
The healthcare ecosystem in India has support from the allied sectors such as diagnostic and pharmaceutical sector, high quality medical devices industry and rehabilitation services along with strong R&D.
Statistics reveal that India has gained over 25,3000 million USD in the three key pillars of healthcare – Hospitals and Diagnostic Centres, Pharma and Drugs and Surgical and Medical Appliances in the past ten years. India is the 4th largest in medical devices market of Asia, and is expected to reach 50 billion USD by the year 2025. Diagnostics sector of India is valued to be 4 billion USD.
India exports medicines to more than 200 countries and is one of the biggest players in the pharmaceutical market internationally. It is the third largest in the world going by sheer volume and with a lower production cost that of US (33%). 62% of the vaccine demand globally is supplied by India.
Low-cost treatments are another factor which adds to MVT. India ranks 7th among leading 20 wellness tourism markets, with over 560 lakh trips generating 16.3 billion USD in revenue. India is also ranked 3rd in 10 wellness focused countries in Asia Pacific, which has helped it to transform into MVT, which is founded on understanding of all-round health and not just healthcare seeking individuals of today.
In 2018, the Government of India identified MVT as a Champion Services Sectors, to receive some part of 5,000 crore fund.
On 27th September, the World Tourism Day Prime Minister Narendra Modi added his recognition of the MVT and the hospitality sector underscoring the importance of both – "Hospitals and hospitality must go hand in hand" in the Covid era. Top Indian hospitals have borrowed many practices from the hospitality sector where medical tourists feel treated as guests not mere patients.
Post-Covid MVT in India
Covid-19 has changed the way people look at healthcare and health. It is no longer enough to be physically fit, but mental and emotional well-being strategies are being sought after as well. India has a chance to be a leader in MVT as it has all the required aspects of MVT, such as centuries old stress-relieving, wellness and immunity boosting treatments, low-cost allopathic and alternative treatments, beautiful locales for tourism and deeply ingrained hospitality.
As experts in Covid believe that it may have considerable long-term effect. The demand will surely surge for holistic wellness and high-quality medical care which can be met by MVT providers in India. It will not come as a surprise if Post-Covid MVT in India sees higher revenue generation than other global markets.
India launches 'Heal in India' in Expo2020 Dubai to boost medical value tourism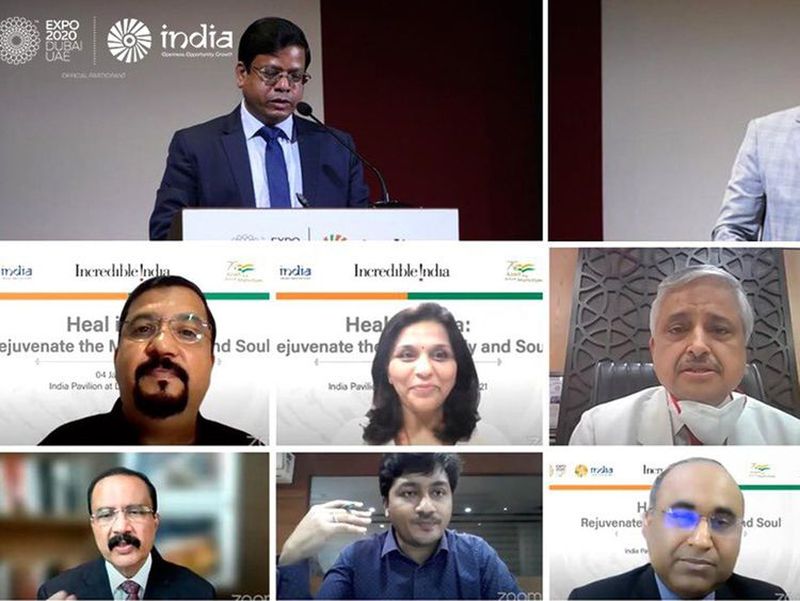 Image Source : imagevars.gulfnews.com
India aims to boost its medical value tourism prospects with 'Heal in India' campaign in Dubai Expo 2020 projecting the country as one of the established destinations to rejuvenate the mind, body, and soul. The country has taken notable initiatives in medical tourism marketing that boosted its global ranking among the top five in the recent years.
India's latest promotional campaign is targeted to build awareness of holistic wellbeing of patients beyond modern medical treatments. Medical tourists will not only get access to world-class medical treatments but also various wellness treatments and programs for complete mind-body healing. The country has created a dedicated National Medical and Wellness Tourism Board to promote medical and wellness tourism in India by including traditional Indian medicine and healing practices. Heal in India brand is created to promote India as one of the premier medical and wellness tourism destinations in the world.
Ayushman Bharat Digital Mission (ABDM) to boost India's medical tourism prospects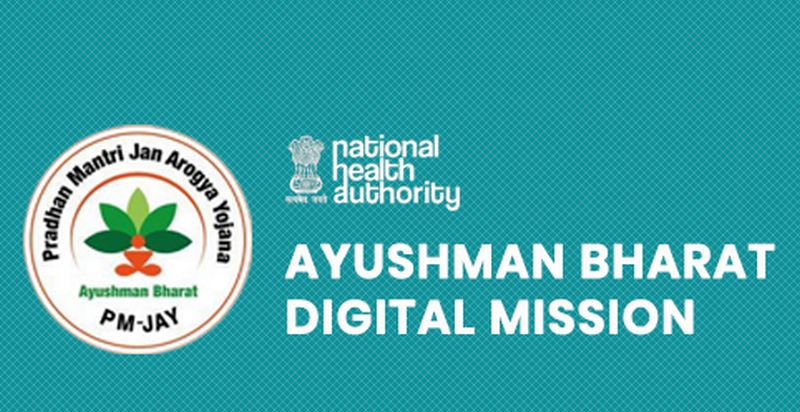 Image Source : india.gov.in
Government of India's Ayushman Bharat Digital Mission initiative to provide efficient, effective, and timely universal health coverage will be extended to foreign patients. The interoperability of ABDM in storing and sharing electronic health records conforming to confidentiality and privacy of patient's health information is aimed to provide a convenient end-to-end medical tourism experience with absolute transparency. This will ease post surgery follow ups of medical touristsshifting more accountability to healthcare providers.
Medical touristswill also have access to accredited wellness centers and AYUSH physicians through ABDM for recuperation and well-being. They canvisit any accredited hospital, clinic, or wellness center and also explore site seeing options without disrupting their checkups. Most importantly, ABDM will enable foreign patients get a transparent price comparison of treatments and checkups. Such a robust well-functioning digital infrastructure is vital to build patient loyalty especially during uncertain times that will significantly add value to India's medical value tourism (MVT).
Focus on wellness tourism revival under Heal in India campaign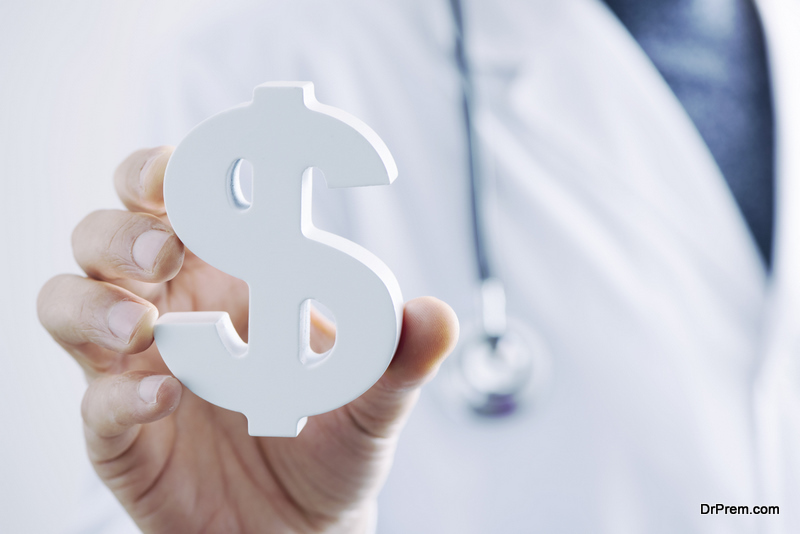 Eyeing the potential post-Covid wellness tourism surge in India, the ministry of tourism is working on restructuring of the National Medical & Wellness Tourism Promotion Board with streamlined functionalities. India ranked 7th in the Global Wellness Tourism Index in 2017 with 56 million wellness travel trips and $16.3 billion revenue earnings. The board is mulling on launching an integrated communication program under Heal in India campaign to promote brand India in medical and wellness tourism.
India Announces free tourist visas to 5 lakh tourists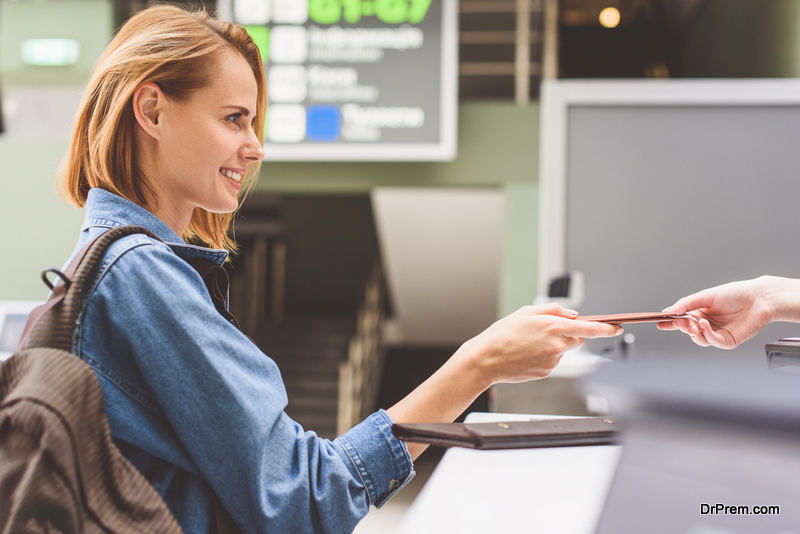 In a major drive to boost the pandemic-hit medical tourism in India, the government on 28th June'21 has announced free tourist visas to 5 lakh tourists. Healthcare organizations dealing with foreign patients have welcomed this move vital for quick revival of medical tourism which is at halt for over one and a half years.
Once the visa issuance resumes, first 5 lakh tourists can avail this free offer each tourist will get this offer once. The scheme will last till March'22 or till the quota of 5 lakh free visas gets used up whichever is earlier. Its financial implication to the government would amount to 100 crores.
A foreign tourist on an average stays 21 days in India spending $34 per day. From medical tourism perspective, medical tourists contribute double the average revenue per occupied bed (ARPOB) than the local patients. Foreign patients mostly pay out of their pocket all the medical expenses supplying instant cash to hospitals than relying on insurances where payments are mostly lower and delayed.
New loan schemes for healthcare and tourism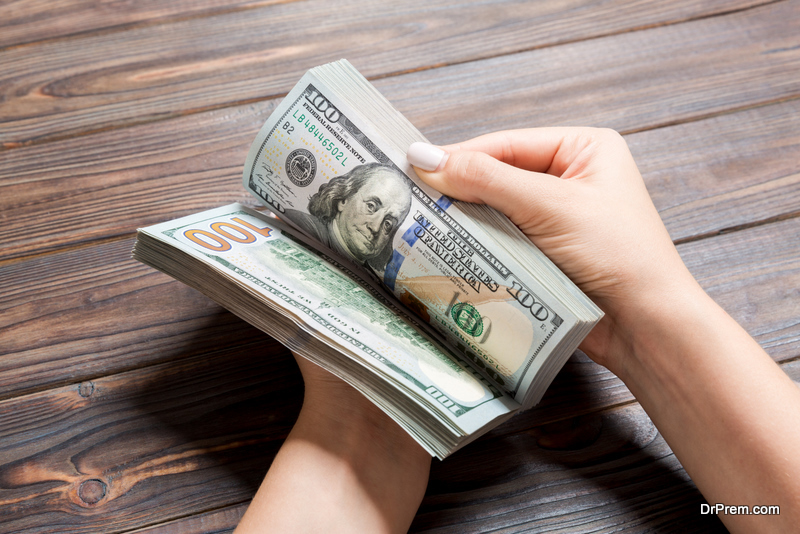 The announcement of $14.8 billion loans for medical infrastructure would make India more attractive for medical travelers along with creating improved provisions for domestic patients. The government has also announced working capitals or personal loans to those in tourism business to manage liabilities and restart business that has been badly hit due to Covid-19. The government has made its intentions clear – more focus on fresh lending and building over loan repayment and has also included defaulters of maximum 89 days eligible for this scheme.
This comes as the shot in the arm for medical tourism industry as India eases curbs and travel restrictions and hospitals are free from patient overloads. This would also lead to better Medical Value Tourism in India.
Medical tourism in India gets a boost with 16 percent jump in arrival of foreign medical travelers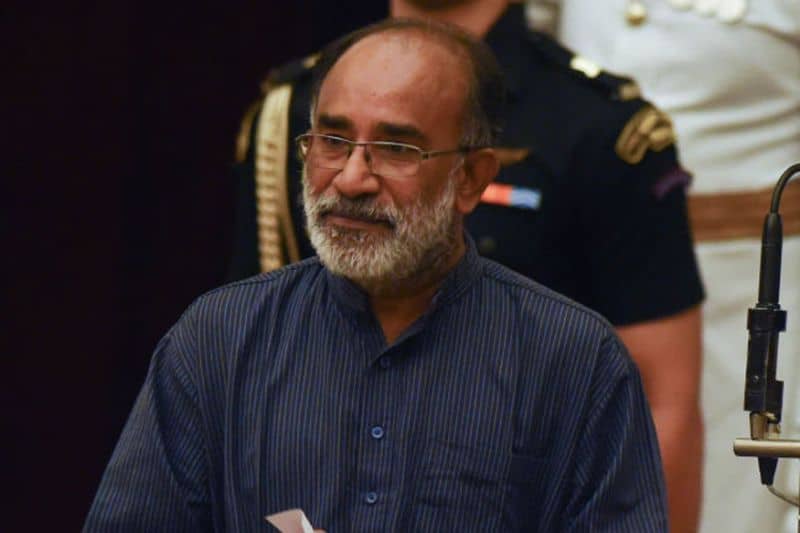 Image Source : images.news18.com
Medical tourism industry in India is getting bigger as the country witnessed a 16% jump in arrival of foreign medical traveler in 2017.  Great news for this sector which is valued at $9 billion in 2020! According to the words of K J Alphons, the honorable tourism minister, medical tourist arrivals in India on the medical visa is estimated to be 4, 27, 014 in 2016 and 4, 95, 056 in 2017 showing a clear 15.9 percent rise. In 2019, patients visiting India for medical purposes shot up to 6.97 lakhs accounting for 6.9 percent of foreign tourist arrivals. Despite certain policy changes in the country, the inflow of foreign medical travelers is on the rise.
Medical Value Travel is a major foreign revenue earner in India. An estimated 1, 77,874 crore INR earnings is expected from medical tourism in 2017, an appreciable rise from 1, 54, 146 crore INR in 2016. .  India occupies 18 percent of global medical tourism market as announced by FICCI and IMS Health India.
The number has again established the immense potential in medical tourism in India that can compete with any country in this part of the world in terms of providing top-class healthcare support at a reasonably low cost. Foreigners are well aware of what is medical tourism in India courtesy its rich talent pool and state-of-the-art facilities creating the much-wanted feel-at-home ambience.
India ranked as the third most sought after medical tourism destination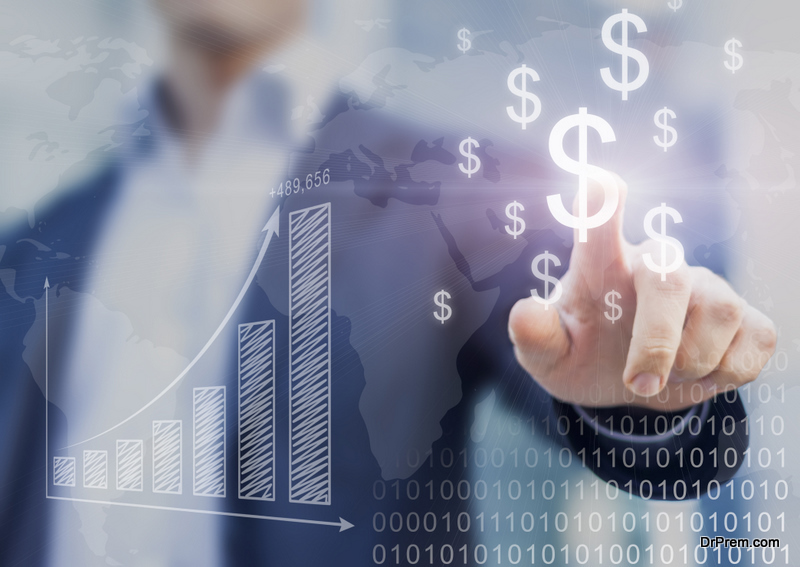 A recent research commissioned by a renowned consultancy firm KPMG and industry body FICCI reinstates the dominance of India in medical tourism. Titled Medical Value Travel, the report reveals that India ranks third among the list of top medical tourism destinations in Asia. This is recognition of India's efforts to facilitate unhindered medical tourism and cater to the myriad needs of its visitors.
The report further states that the medical tourism market in India is estimated to hit $3.9 billion mark by the end of the current year. The medical tourism market has steadily grown at a rate of 27 per cent annually since the last three years. The report estimates the number of patients visiting India will be over 320 million by 2015 from 85 million in 2012. The report also suggests that the medical tourism industry in India will be worth $280 billion by the end of 2020.
High quality treatments at low costs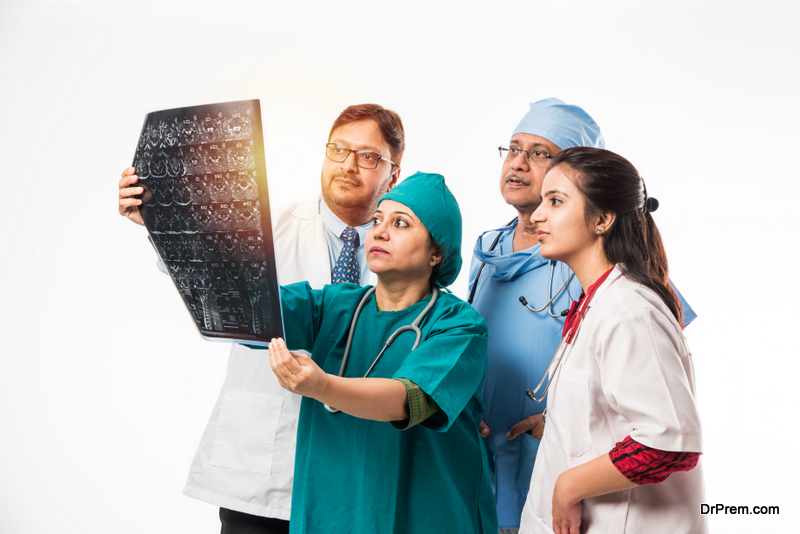 India fulfills all criteria required for a flourishing medical tourism industry. Availability of quality yet cost effective treatment options, sound health care infrastructure and thriving pool of skilled doctors enabled India to emerge as the frontrunner in medical tourist segment. As a medical tourist destination, India attracts the largest number of patients for heart surgery, followed by knee transplant, cosmetic surgery and dental care.
The treatment costs are lowest in India when compared to other leading medical destinations such as Indonesia, Thailand, Singapore and Hong Kong. Private healthcare providers are shelling huge money to upgrade their services consistently, while keeping the treatment costs to bare minimum. The report further states that a patient seeking treatment in India can make savings to the tune of 70 to 80 percent. Even after combining travel and accommodation expenses with medical care costs, the overall treatment expenses will be half the costs in affluent nations.
For instance, if the costs of popular medical procedures such as bone marrow transplant, heart transplant and plastic surgery in India and Thailand are compared, one will find a difference of about $1,000-2,000. This price difference provides medical care seekers with a plausible reason to prefer India over any other medical tourism destination.
Customized luxury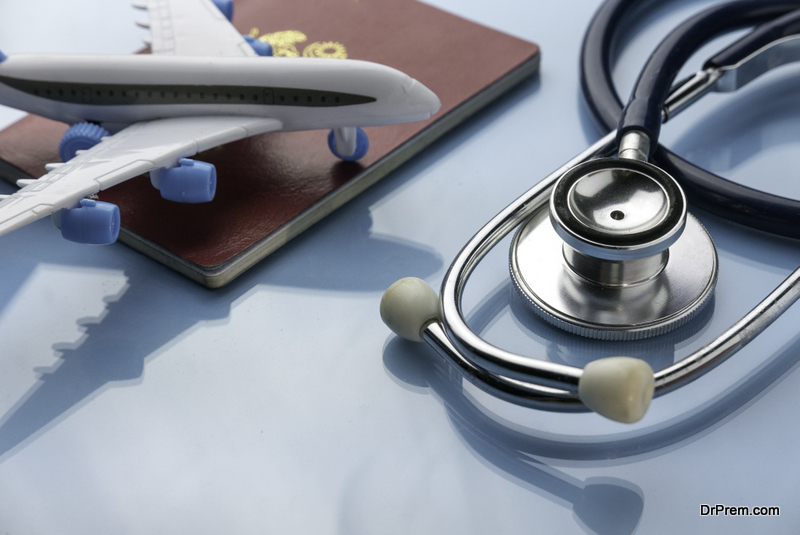 With the evolution of medical tourism in India and other Asian nations, treatment prices are no longer the sole criteria to determine the treatment destination. Of late, we have witnessed a paradigm shift from price to diversity in treatment options. An increasing number of patients are willing to spend more on customized luxury and private healthcare providers are obliging them with the same.
Many leading healthcare providers in India are offering bespoke medical tour packages while remaining competitive with pricing. The tour planner can fix appointments with concerned specialists at sought after healthcare facilities, provide escort services, in addition to catering to the transportation and accommodation needs of the patients and their escorts. These services will attract medical travelers and increase the revenue for Post Covid Medical Tourism.
These service providers are willing to assist the medical traveller in obtaining medical visas and preparing other documents as required by the healthcare centers allowing for a seamless and memorable experience.
Consolidated effort from all stakeholders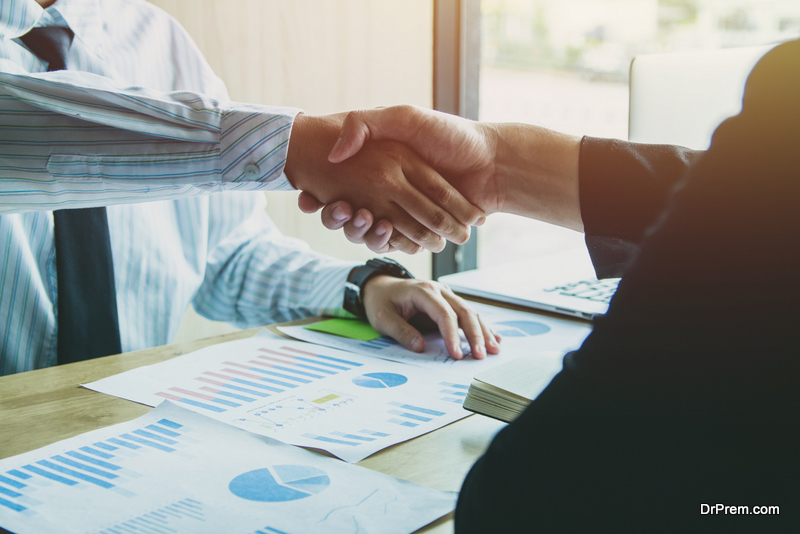 The report reveals that the stakeholders, as of now, are adopting a fragmented approach. Considering the intense competition emanating from other Asian countries, projecting themselves as hospital destinations will do more harm than good. The report suggests that stakeholders in India have to make consolidated efforts and make the most of opportunities on offer.
Significant rise in income levels and spending capacity, increasing aged population, shifting demographics coupled with exponential rise in lifestyle diseases are few of the most prominent growth drivers of medical travel in India.
The meteoric rise of Medical Tourism in India: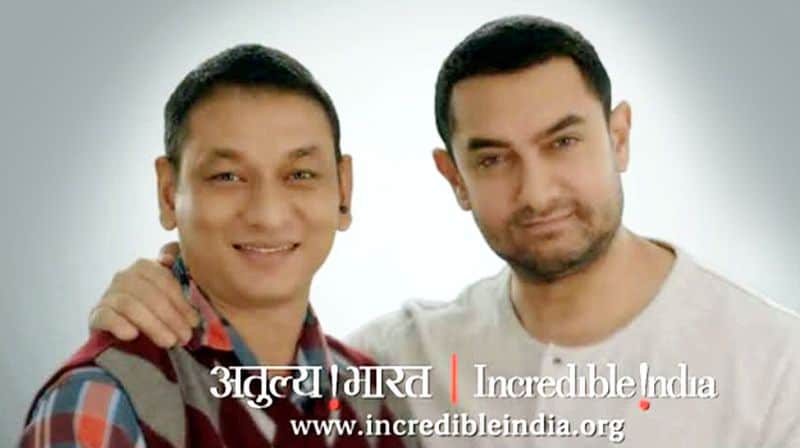 Image Source : india.com
India occupies 5th rank globally and 2nd in Asia on Medical tourism index, according to the International Healthcare and Research Center Statistics. Much of the credit for this appreciable growth can be attributed to relentless efforts of the Ministry of Tourism in showcasing India's medical tourism potential targeting specific traveler market.

The brand 'Incredible India' gained immense popularity in the international market promoted through road shows and 'Know India' seminars. The ministry regularly releases publicity materials like brochures, CDs and films (one was recently aired in MENA market). India's Medical Tourism has a strong presence in all social media platforms that is extending its reach out to a wider customer segment.


Healthcare tourism, alternately used for medical tourism, offers a unique combination of advanced western medicine and the traditional medicine Ayurveda, Yoga, Panchakarma and Rejuvenation therapies carried down through generations. India's meteoric rise in global medical tourism can be attributed to state-of-the-art medical facilities manned by reputed medical professionals and superb nursing and caregiving facilities. But this is not all.
Affluent foreign medical travelers are taking interest in Asian traditional medicine for recuperation and overall wellness.  People are more aware of what is medical tourism and are always on the lookout for better treatment options beyond the border.  India's reputation in time-tested traditional treatments also an integral part of healthcare tourism, is very high all over the world. As a result, traditional therapies in high-end spas and clinics run by registered practitioners are drawing hordes of medical travelers looking for faster recuperation after going through a complex treatment.
Government endorsed AYUSH propelling medical tourism: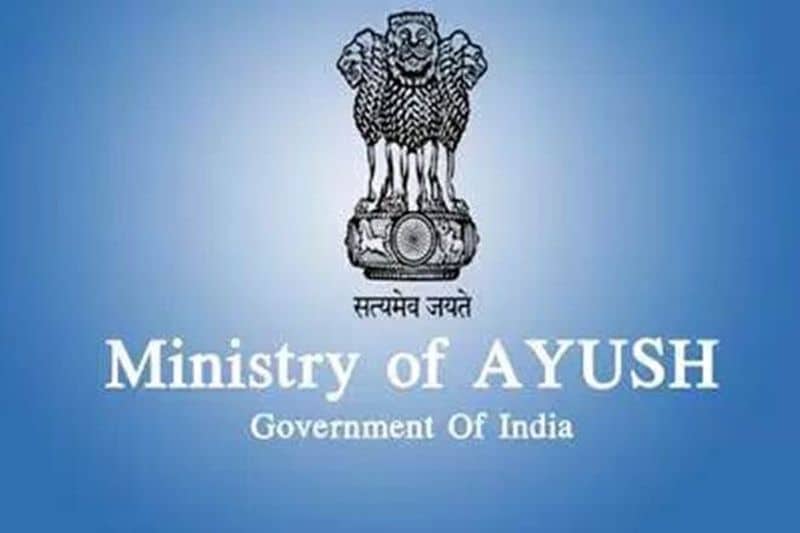 Image Source : images.financialexpress.com
Experts believe, the government endorsing AYUSH ministry has given a big push to medical tourism in India. A plethora of alternative medical solutions are covered under AYUSH namely, Ayurveda, Yoga, Unani, Siddha and Homeopathy, which is available only in India.
The ministry of AYUSH has taken an upper hand in attracting foreign medical travelers over other Asian competitors. According to a medical director of a renowned hospital, foreign medical travelers in India generally look for minimally invasive treatments and Ayurveda, which is an integral part of the AYUSH.
Alternative medical tourism under the AYUSH ministry will further redefine what is medical tourism as India is set to create a new model of healthcare tourism by effective integration of medical and wellness practices in different destinations. India as a Medical Value Tourism destination, will get a boost with support from the AYUSH ministry.
Providing transparency in treatments and costs: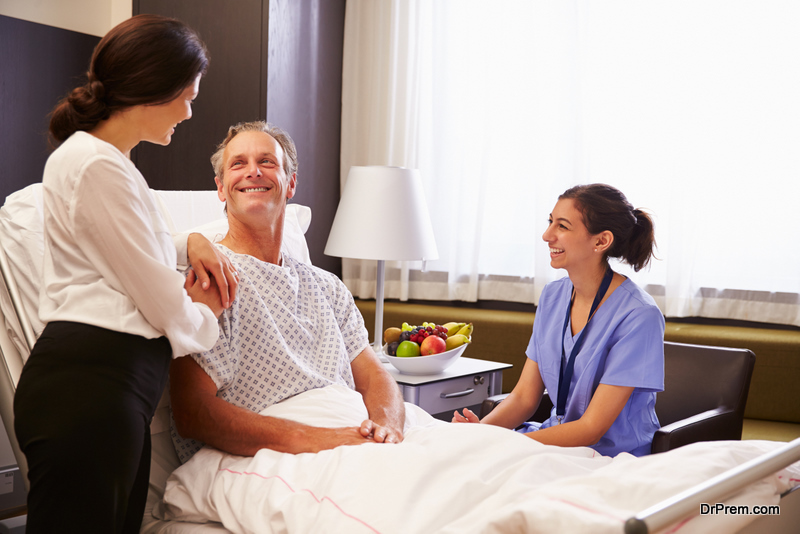 Transparency in treatments and pricing erases apprehensions from foreign medical travelers. It is vital for building trust and reliability among foreign patients. Standardizing the cost of treatments and services in the sector has proved beneficial for India's medical tourism, a feature absent in many popular destinations.
The country has identified its strong potential in medical tourism and is committed to preventing any malpractice and discriminatory rules that can create a dent in the credibility of service. To guide foreign medical travelers with the best healthcare tourism packages, the government of India has created a dedicated institutional framework with the formation of National Medical and Wellness Tourism Board.
Expansion of e-tourist visa: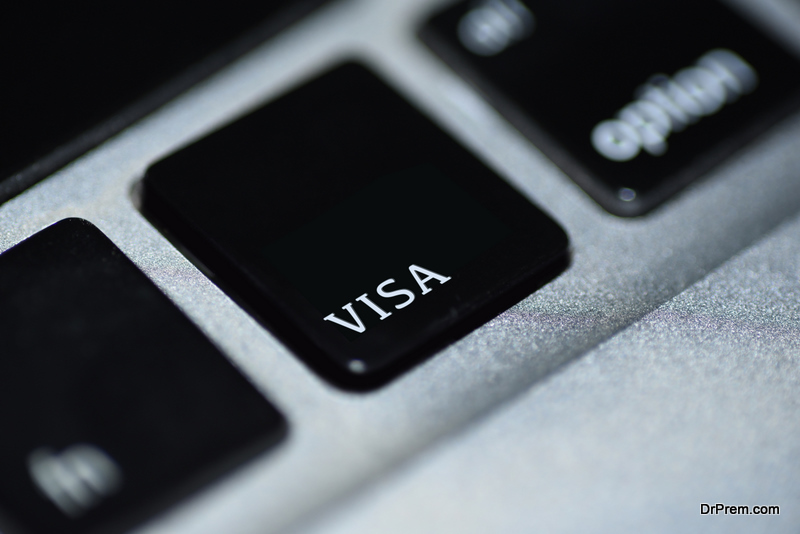 To facilitate hassle-free travel for medical travelers, the government of India has expanded e-tourist visa to travelers visiting India for medical purpose as well. Travelers willing to avail short duration medical treatments can avail e-visa and stay for 60 days.
Targeting next door customers: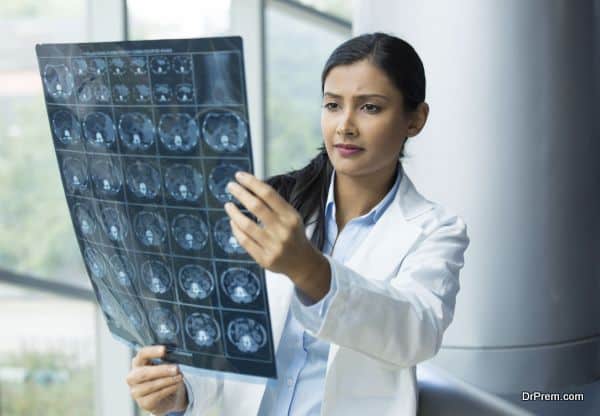 The growth of medical tourism in India since long has been mostly dependent on few developing nations like Bangladesh, Afghanistan, Iraq, Oman, Maldives, Uzbekistan, Nigeria, Yemen, Kenya and Tanzania (as declared by Indian Ministry of Tourism).
To increase the customer base, the country needs to target other nearby countries since medical travel is showing more regional development.  Patients are more inclined to avail quality healthcare assistance available next door. India's extension of e-visa facilities to 167 nationalities has boosted Middle East tourist arrivals especially from Saudi Arabia. Middle East nationals since long are availing beyond the border healthcare assistance in developed countries like Germany. India's rapid advancement in all aspects of medical facilities along with the low-cost factor has a huge potential to attract GCC nationals.
Understanding the basics of a medical tourism value chain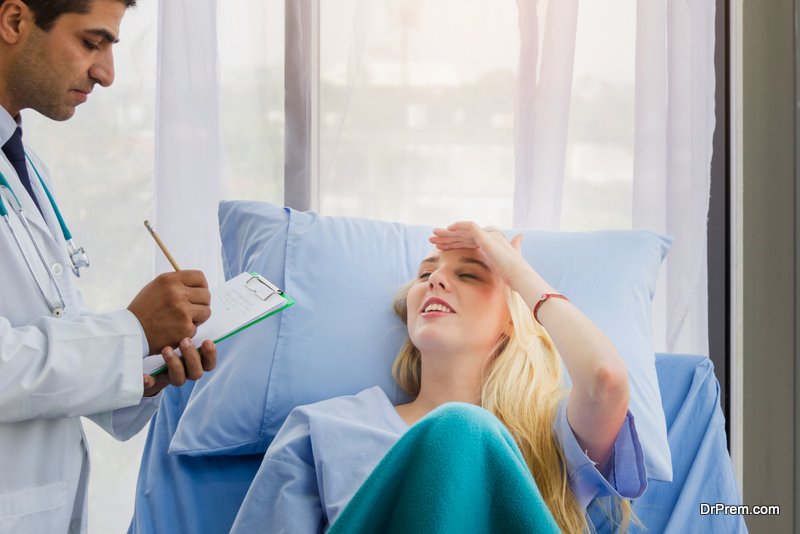 Medical tourism Value chain is a three way procedure that includes pre procedure stage, procedure stage and post procedure stage. This refers to the skillful creation of a lucrative package for medical tourists keeping in view their requirements and demands.
Medical tourism operators have two main categories medical service providers and medical travel facilitators.  Medical service providers are mainly hospitals and clinics that attract international patients and medical travel facilitators are the agents who run smaller companies dealing exclusively with hospitals of one country or regions, and providing the medical tourists with an interface to the hospitals.
These facilitators offer global health-care options that enable international patients, primarily from source countries to access international health care at a fraction of the cost of domestic care or shorter wait time. To study the series of activities involved in the medical travel, global value chain comes handy. Global Medical Tourism Value Chain is a procedural process having three main segments. The segmentation is in the order of pre procedure stage, procedure stage and post procedure stage.
Pre procedure stage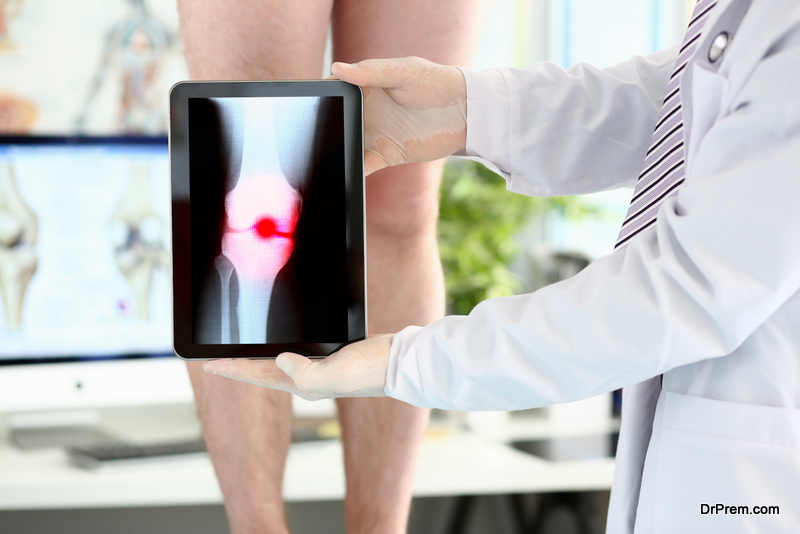 In this stage, the medical tourist is engaged in navigating the process and arriving at a decision to buy the procedure. The tourist then enters the procedure with a little preparedness, having searched some relevant information or through generally preferred medical facilitators. The prime objective of a service facilitator is to coordinate the medical tourism program. Medical facilitators are intermediaries that guide the use of medical tourism for patients who find using their services more convenient and expedient than organizing medical travel on their own.
Facilitators offer single window solution to their customers. Patients may even be able to get lower rates from medical facilitator than directly from clinical program abroad. Medical tourists have to make many considerations regarding a number of key issues, including the choice of facilitator, hospital, doctors, destination country, costs, conveniences, and r
Procedure stage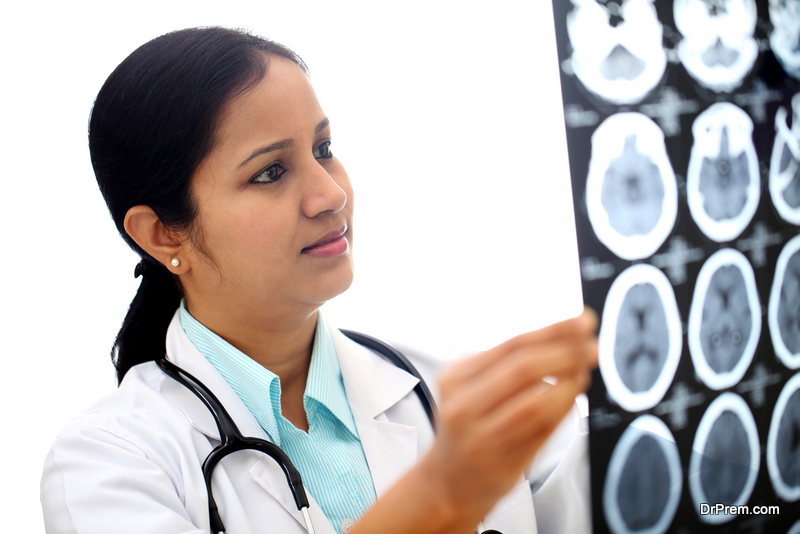 Procedure stage begins with patient reaching the destination and hospitals/service providers offering pickup facilities. This is generally followed by pre-counseling for treatment and necessary medical examinations required before the medical procedure. This is the key stage of the protocol.
Procedure stage involves preparing for the procedure, organizing a doctor and medical team, operating theatre, procedure, prosthesis, medical supplies, etc. The facilities needed to carry out the procedure should be available at hand and all the requirements should be catered to before the start of the procedure.
Post procedure stage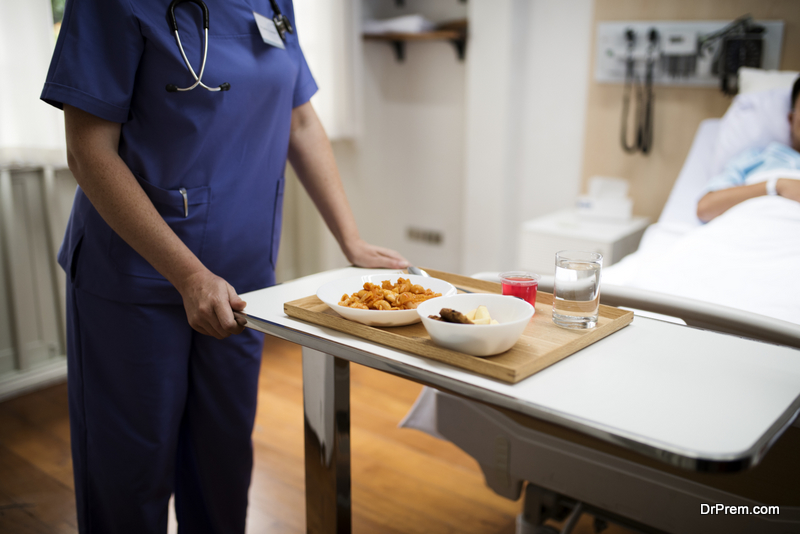 Divided in two, Post Procedure Stage has following parts: post operative care and follow up care.
Post operative care includes doctors' visits and monitoring for complications, recuperation in hospital and physical therapy, medical supplies, meals, post operative recuperation in destination country but outside the hospital.
Follow up care is the commitment to provide medical facilities for a certain period regarding the procedure performed.  Medical tourist may demand post treatment leisure as a part of the package. The package has to be legal and formal between the medical tourists, medical facilitators, and service providers.
The cumulative activities together represent medical tourism in its entirety and this journey is made successful and effective through a well-structured and comprehensive global value chain. GVC has a formal segmentation on various grounds, the first one being that of the distribution. This includes designing of a lucrative package for the medical tourist. The next segment is of international transport, based in the outbound countries and regional distribution and transport, based in the inbound country.
Rising popularity of medical tourism in India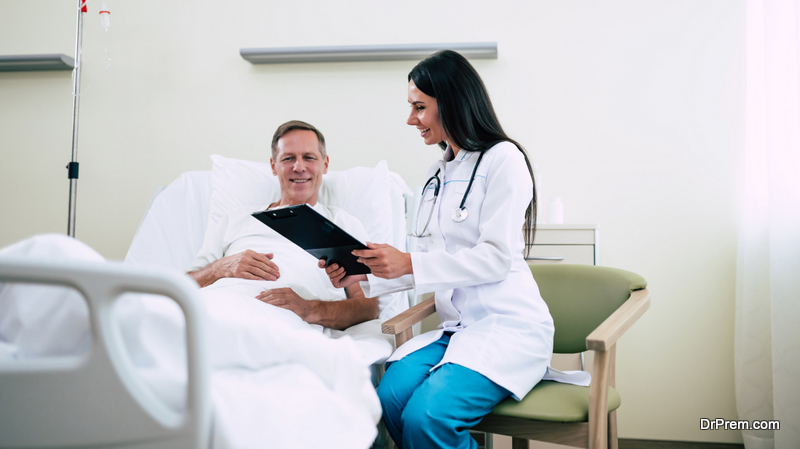 These days, medical tourism has become extremely popular in India. It seems like every in the world promotes itself as a heaven for medical tourism. More than 150,000 medical tourists visit India and the number is still increasing. India has thousands of skilled physicians and nurse practitioners.
The economic growth in India has led to the building of medical facilities and infrastructure that rival the very best in the medical care industry. There are several reasons for which India has been coming up as one of the best medical tourism hubs in the world and some of them are as follows:
The best and attractive thing about medical tourism in India is its cheaper healthcare cost. It compared with the pricing options available for medical tourism in developed nations like the USA, UK and Australia; you will find that India offers much affordable treatments than others.
Doctors of India are famous all over the world for their high IQ, outstanding talents, outstanding skills, insuppressible determination and hardworking nature. Majority of them have earned their degrees from some of the best medical institutes of the world and have earned enough experience in their fields. They have excellent understandings of global medical procedures. Indian nurses are considered as the best in the world, which makes the entire affair of treatment into a perfect one.
India boasts of having excellent medical infrastructure, in spite of being a developing country. The number of hospitals, nursing homes and other medical facilities in the country is increasing and developing day-by-day. Almost all of them are equipped with latest technology and cutting-edge equipment. There are certain Indian medical centers offering exclusive treatments that are not offered even by the leading hospitals in the world.
The concept of this is based on traveling and being treated during it. India is a wonderful place with lots of tourist attractions. From majestic mountains to pristine beaches, this country ahs lot to offer to the visitors. When it comes to availing inexpensive yet the first-class medical services and enjoying breathtaking views, India pops up in many foreigners' mind.
Factors for the rising popularity of Medical Tourism in India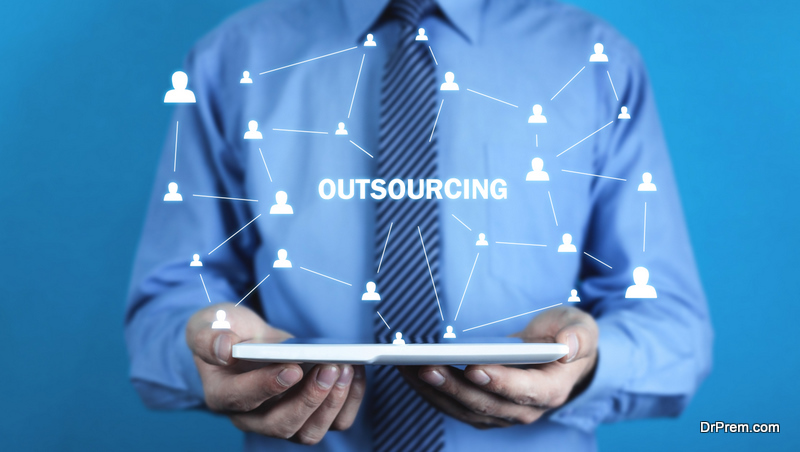 Medical tourism has become extremely popular in India these days. Each year, more or less 150,000 medical tourists visit India and the number is still increasing.  Medical tourism alternately termed as healthcare tourism has been a global phenomenon of healthcare outsourcing since the last decade. Till globalization of healthcare set in not many were aware of what is medical tourism. In fact, very few could ever think of accessing healthcare services in a different country.
Accessing medical treatment in developing countries is attached with a string of long waits, frantic searches for proficient doctors, and escalating hospital bills. This necessitated patients from these countries to avail themselves of quality medical care in offshore locations and most of which are developing countries like India, Costa Rica, Panama, South Africa, Thailand, Malaysia, Brazil to name a few. As of now, India stands as a name to reckon with in the medical tourism arena and the reasons for that are not hard to comprehend.
Why India?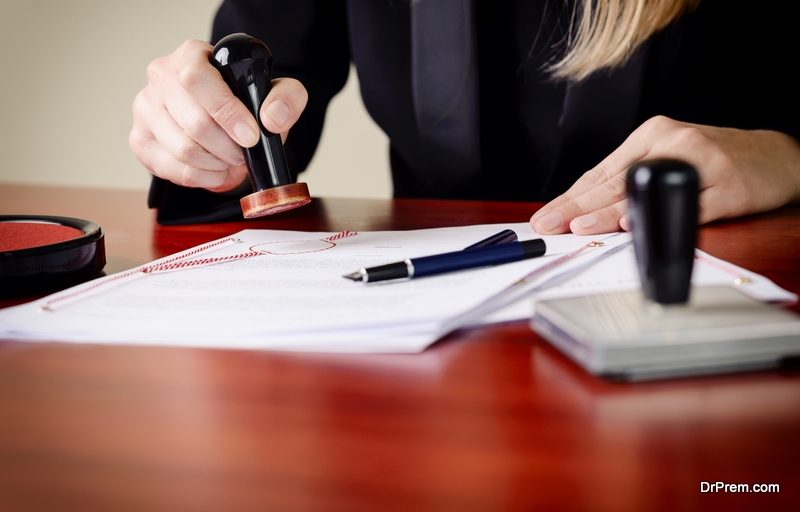 Featuring 38 Joint Commission International (JCI) accredited hospitals and 746 NABH accredited hospitals, India is becoming one of the biggest medical tourism hubs in the world. The number of foreign medical tourists visiting India is growing by the day. According to the International Business Times, around 500,000 medical tourists in pursuit of quality medical help are expected to travel to India this year. This figure reflects a remarkable improvement from 150,000 foreign patients that traveled to India in 2002 to 697,000 patients visiting in 2019. To cater to the increasing number of foreign patients, India is investing heavily in its medical industry to develop state-of-the-art healthcare institutes all across the nation.
There are several reasons for which medical tourism in India has been one of the best in the world. Below are ten of them:
Affordable Medical Costs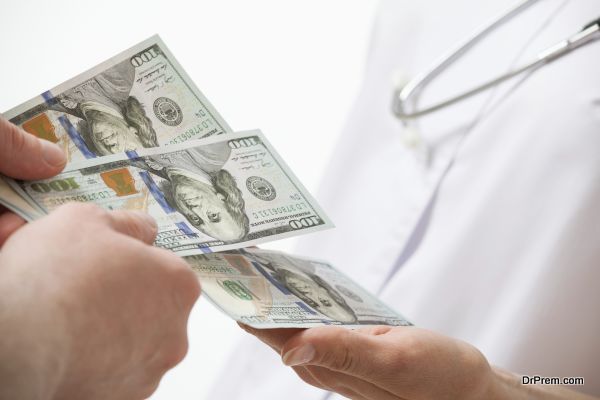 The most attractive thing about medical tourism in India is its cheaper healthcare costs. If compared with the pricing options available for medical tourism in developed nations like the United States of America, United Kingdom, Australia, etc. it will be seen that India offers more affordable treatments than others. The medical expenses in India are roughly 30 to 45 percent less than what the individuals would have to bear in their own respective countries. For instance, the total costs of a hip replacement surgery in the US costs $43,000 whereas the same surgical procedure under the same quality healthcare facilities would cost a paltry $9,500 in India.  With the highly growing pharmaceutical sector in India, even the medical drug charges are quite relaxed. 
The difference in the figures reveals the secret behind the high turnout of medical tourists and leaves nothing to the imagination. From budget-conscious people to uninsured patients, all sorts of travelers from other countries choose India for healthcare tourism.
Top-Notch Doctors and Nurses
Indian doctors are famous all over the world for their high Intelligence Quotient (IQ), extraordinary talent, outstanding skills, hard-working nature, and insuppressible determination. The majority of them have earned their degrees from some of the world's best medical institutes and have earned enough experience in their fields. Hence, they have excellent understandings of global medical procedures. Furthermore, Indian nurses are considered the best in the world, which makes the entire affair of treatment a perfect one.
Caring caregivers for post-treatment care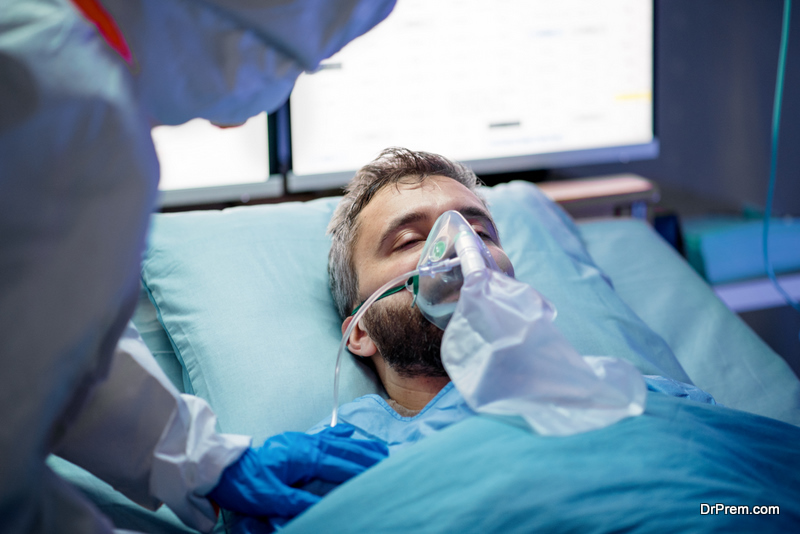 The caregiver staff in the country is also supportive and can be easily conversed with. Medical tourists can usually find great post-treatment care and support from trained professionals. Even after they go back to their home countries after the treatments, they are constantly followed up about their health for a certain time. Caregiver professionals are easily accessible through various online and offline modes if patients need to consult them about their post-treatment concerns. Thus, there is no dearth of reasons to prove India's stronghold in the medical tourism industry. It has been expected to keep on growing at a rate faster than ever.
World-Class Infrastructure
In spite of being a developing country, medical tourism in India finds strong support in its world-class medical infrastructure. The number of hospitals, nursing homes, and other medical facilities in the country is going up with each passing day. Almost all of them are equipped with the latest technology and cutting-edge equipment. There are certain Indian medical centers offering exclusive treatments that are not offered even by the leading hospitals in the world.
Economical and reliable healthcare facilities available in the land of cultural diversity are good enough to attract a vast number of medical care seekers from all over the world. The Asian nation flaunts a humongous base of doctors, surgeons, and specialists capable of treating various ailments with great sincerity and professionalism. The medical education system followed in India complies with the global standards and norms in the healthcare sector.
No wonder, it has the knack of churning out medical professionals well versed with the various subfields pertaining to human health. Right from cardiologists, pulmonologists, and rheumatologists to gynecologists, nephrologists, and surgeons with varied specializations, India possesses them all.
Offering comprehensive concierge services: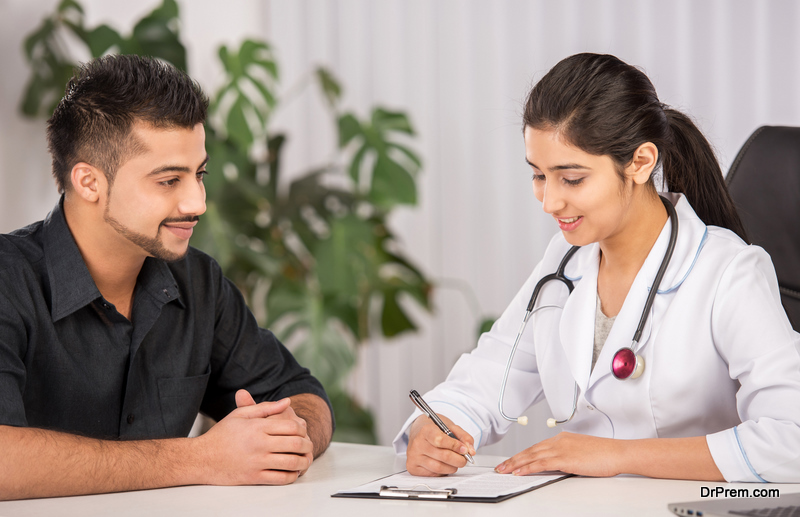 Healthcare tourism is not complete without comprehensive concierge services that support foreign patients seek most. The private medical establishments are willing to walk the extra mile to cater to the holistic medical treatment needs of foreign patients. The healthcare providers have not only introduced cost-effective health packages for patients across the world but, also coming up with accommodation and other allied facilities to make their trip as convenient, comfortable, and memorable as possible.
The high-end healthcare service providers provide other facilities like airport pick & drops, visa backing and boarding, and much more to its foreign patients. With advanced equipment, scientific techniques, and expert knowledge, India is all set to fly high in this industry. Healthcare infrastructure in India is by no means inferior to that of high-tech countries like the USA, UK, etc. Coupled with comprehensive services made available, not only enhances the patient's response towards hospital networks but also raised the demand and standard of medical tourism in India.
No Language Barriers
The other prominent factor that goes in favor of medical tourism in India is the absence of the language barrier. Medical tourists find it hard to communicate with the medical staff and the local folks in many countries of the world, thus augmenting their discomfort big time. In the case of India, English is one of the most prominent modes of teaching, especially at the highest level. Therefore, you can strike a conversation with consummate ease as a substantial chunk of at least the service class including the faculty members are quite fluent in English, if not particularly proficient at it.
Politically stable: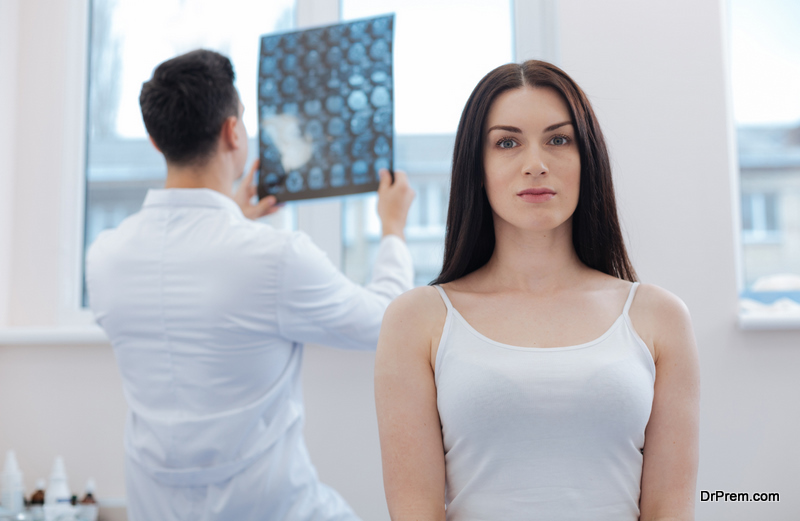 The volatile political scenario may pose a threat to your life.  Considering the risks involved, you certainly would avoid seeking medical help in a nation vulnerable to political instability. India is a democratic nation upholding its democratic ethos with great pride and provide a stable and congenial environment to patients coming from offshore locations. The politically stable environment allows you to seek medical care without bothering about issues other than your treatment. Patients traveling to India get a real taste of what is medical tourism.
Lower cost of legal proceedings:
The legal systems of many developed countries like the US come very hard on health-related cases and litigious many a time. In the healthcare industry, the life of an individual is at stake. Therefore, most of the first world countries have stringent laws when it comes to dealing with crucial issues related to incongruity in medical procedures. The cost of seeking legal help in case anything goes wrong during treatment or for that matter, during surgery in the healthcare sector is high and cumbersome too.
Reports have it that as much as one-third of hospital costs go towards fighting legal battles and settling various issues associated with malpractices and treatment errors. The overall expenses in recourse also include court costs, insurance, and many more. However, legal proceedings and settling health-related cases are not that expensive or hard to do in developing countries and this helps medical tourism destinations keep the healthcare costs as down as possible.
Major Tourist Attractions
The concept of medical tourism is based on traveling and getting treated during it. So we surely cannot miss this point out. Well, India is a wonderful place with lots of great tourist attractions. From pristine beaches to majestic mountains, this country has a lot to offer to the visitors. Hence, when it comes to availing inexpensive yet first-class medical services and enjoying breathtaking views, India pops up in many foreigners' minds.
Awesome Climate
The climate of India is also quite good for health tourists. Comfortable weather and refreshing surroundings are necessary for the fast recovery of patients and India both of these to its visitors. This is another vital factor that more and more people prefer medical tourism in India.
Indian medical tourism industry continues to grow, gets better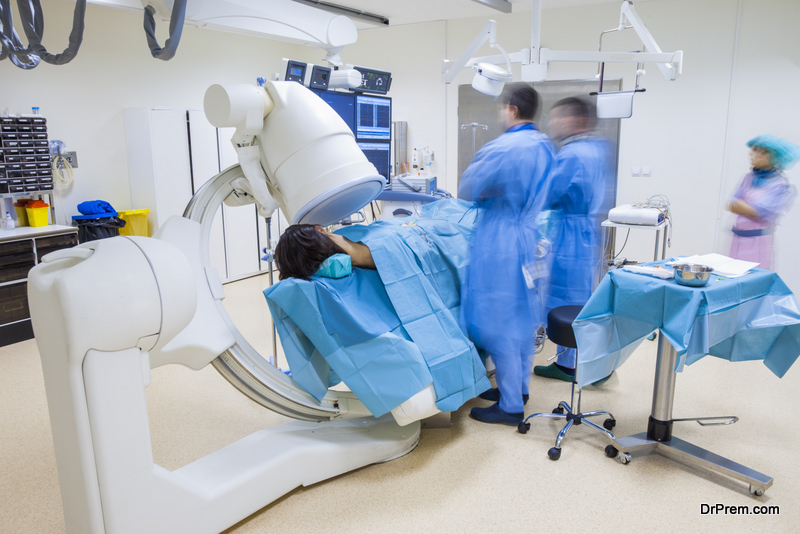 These days, India has become hot medical tourism destination as each year, more than 166,000 medical tourists visit India and the statistics are continuously increasing. The country has thousands of skilled physicians and nurse practitioners that make Indian medical tourism more popular. As a result of economic explosion, the country is able to offer quality medical facilities and best infrastructure to local as well as medical tourists. The Indian medical tourism sector is expected to hit $3.9 billion this year and cross the value of $6 billion by the end of 2018.
Availability of holistic methods of treatment and healing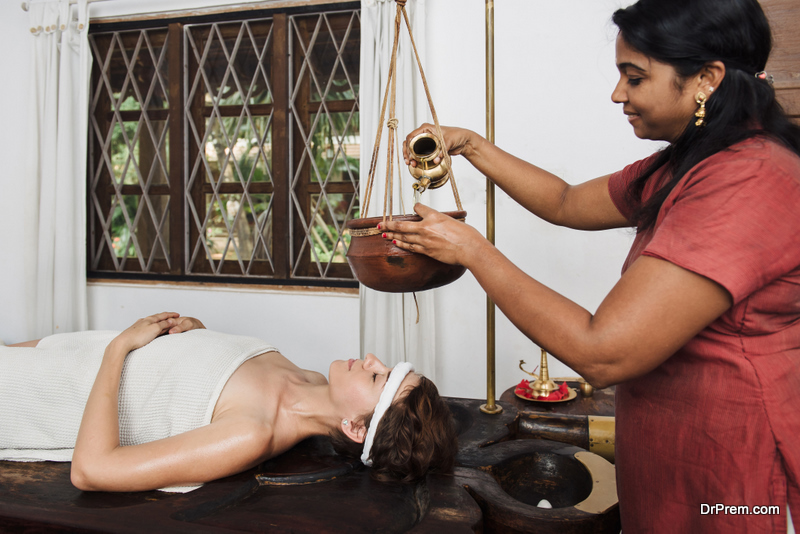 Availability of holistic methods of treatments and healing makes India one of the best medical tourism destinations. Traditional methods of healing or cure can help an individual to recover in less time with least medication procedures. Traditional therapies, Thai medicines, Chinese healing methods, yoga, Ayurveda, and other traditional treatments are also included. The knowledge of Ayurveda can be highly beneficial in curing various ailments, such as cardiac problems, cancers, and other chronic diseases.
Attractive Tourism Activities
Medical tourism combines traveling and treatment together and India is a perfect place to spend memorable vacations. It is a wonderful place with abundance of tourist attractions like beaches, lush green mountains, glimpses of ancient India, advanced technology centers, varied culture, traditions, and different cuisines. The soothing climate of the country is quite good for fast recovery from the ailment.
Medical tourism market is expected to grow more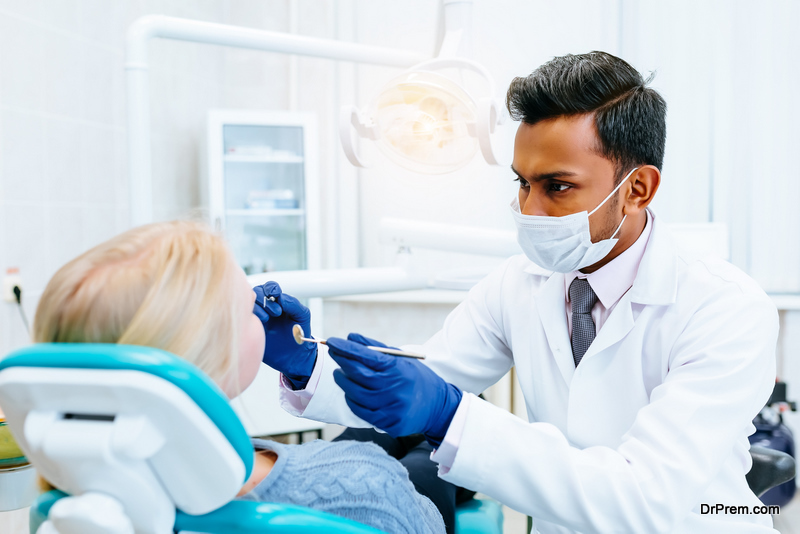 Indian medical tourism is a billion dollar business of healthcare, which is booming with a remarkable pace. The market of medical tourism in the country is projected to grow more as compared to previous year, which was around 27 percent.
According to statistics of previous few years, the inflow of medical tourists in the country is expected to cross 320 million by the next year, as it was around 85 million in the year 2012. India is on the fifth rank after countries like Thailand, Singapore, Indonesia, and Hong Kong. The country is trying to keep these countries behind in this race.
India is renowned to provide quality cardiac surgeries, knee transplants, dental procedures, and cosmetic surgeries. With a supportive government, the medical sector is trying to make the infrastructure and medical facilities best for their guests.
The visa scenario for medical tourists to India
The phenomenal rise of medical tourism in India is confirmed by the statistics at the disposal of the government of India. The Ministry of Tourism issues the recorded number of foreign tourists visiting India on grounds of medical treatment on the basis of countries from which these tourists are pouring in. These data are also based on the categories of visa type whether it is a medical visa or a medical attendant visa. 
The current data available with the ministry reveals that over a three year span from 2013 to 2015, the arrival of foreign medical tourists in this country has seen a hike of around 140 %.
The government of India issues various types of visas to foreigners. Especially, the medical visa data records are preserved by the ministry of tourism which shows that there were 1.34 lakhs of tourists visiting India in 2015 on medical visas. Now this is quite a number!
Year visits medical visa medical attendant visa
2013   98146     57%.               43 %
2014   139447   54 %.              46 %
2015  233918    57 %.              43%
Back in 2013, 50000 foreign tourists visiting India on medical visas show that there is a steady upward trend of more and more tourists visiting India on medical visas. Most of these tourists are from third world countries like Bangladesh, Nigeria and Afghanistan. The number has climbed to 74000 in 2014 and has further increased to 1.34 lakhs in 2015. The simultaneous rise of the number of tourists arriving on medical attendant visa is witnessing an upward trend as well from 42000 tourists in 2013 to 99000 in 2015.
During the period from 2013 to 2015, the number of tourists visiting India on medical visa was exceeding 2.66 lakhs. This figure included 1.75 lakhs arriving from Bangladesh, Afghanistan and Nigeria. Bangladeshi tourists alone registered a 44 % share of all foreign tourists visiting India on medical visa. Countries at the helm of the list of tourists visiting India on medical visas are Oman, Yemen, Tanzania, Maldives, Kenya, Uzbekistan and Iraq.
Though the tourist visits from the affluent countries like the US and the UK is low in comparison with other countries, but considering the long waiting period and high cost of treatments in these countries, the number of US and UK based medical tourists visiting India is bound to rise in the coming few years.
Let us have a look at what the visit statistics reveal in a flash. The numbers relate to 2015:
Country                     No. of medical visas issued
Bangladesh                      120388
Afghanistan                      27505
Iraq.                                  11378
Nigeria                             10642
Oman.                              8308
USA.                                 615
UK                                    609
France.                             56
Germany                          52
Japan                               11
The facts corroborated by numbers also bring to light that medical tourists from Bangladesh, Afghanistan and Nigeria comprise around 67 % of the total share. The promotion of wellness and medical tourism to India is an area of top priority for the government of India as it brings in more revenue than any other form of tourism.
The government has also set up the National Wellness Tourism Board to offer an institutional substructure for the growth of medical tourism, wellness tourism, yoga and Ayurveda tourism and other systems of healthcare solutions which are out and out very Indian by nature having a rich heritage from the past. These treatments cover the entire gamut of therapies like Unani, Siddha and homoeopathy too. The services of the board is dedicated and focused on bringing about an integrated promotion in all the domains of Indian healthcare system to allure more and more foreign tourists. Visa relaxation in case of tourists visiting the country on medical grounds is also envisaged.
The board operates as an all embracing organization looking after the interests of the medical tourism sector. It is a governing body having members from Ayush, Quality council of India, National Accreditation Board for Hospitals and Healthcare providers. To generate further growth, India government's visa relaxation policy is a positive drive to increase the number of medical tourists and what we are seeing is just the beginning of a growing trend.
Visa formality in India is no longer a tedious process where tourists willing to have medical treatment in India need to wait for months crowding embassies and visa offices. It can be done online requiring scanned copies of important papers necessary for visa formalities. Upon arrival, the customers will have to provide their biometric data. Visa relaxation will hopefully increase the volume of foreign medical tourists further. To tap the affluent western market in a parallel drive, there is an imperative need for upgrading the infrastructure so that patients from Germany, UK, France, Italy and the US compete in numbers with those from Bangladesh and Nigeria.
Comprehensive Medical Tourism Website Launched by India Government to Promote Medical Tourism in the Country
India is becoming a much sought after medical tourism destination by millions of medical travelers from around the world. Offering world class treatments at highly competitive prices, the country is all set to become one among the top medical tourism destinations in the world within the next few years. This fact can be cemented by the inauguration of the country's very own official medical tourism website by the Indian government.
Appropriate medical information system is essential to attract medical travelers. A website is the first point of contact of medical tourists. Therefore, it has immense significance in positioning a destination in the global map. A well-developed government supported medical tourism website not only facilitates attracting medical travelers but also helps in building trust and reliance.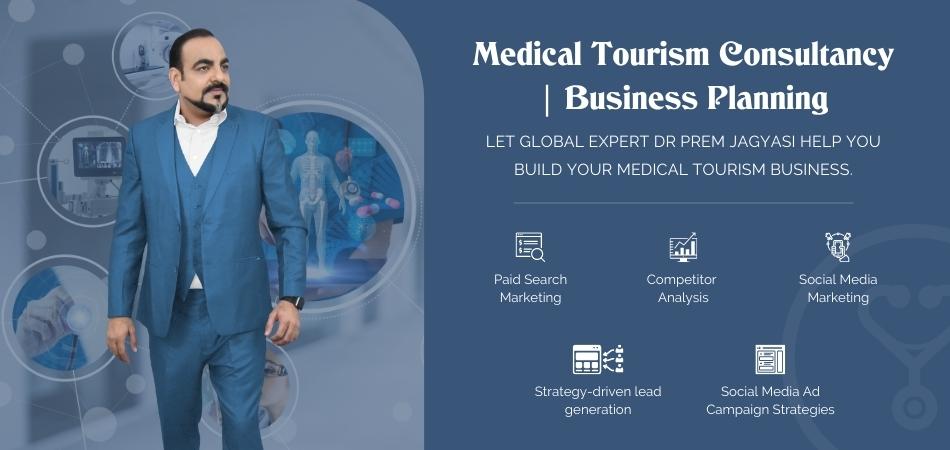 Website – the most trusted information gateway:
Given India's attractiveness as a prime medical tourism destination, it has been a timely step to launch the comprehensive website with all necessary information and guidance to prospective medical travelers. Bangladesh, Iraq, Maldives, Nigeria, Kenya, Afghanistan, Oman, Uzbekistan, Yemen and United Republic of China are the top 10 source countries contributing to Indian medical tourism sector from 2015-17.
While medical tourists from Bangladesh, Iraq and Oman are rising over few years, there has been a decline in patients from African and CIS countries. This is however compensated by medical travelers from the GCC region.
Globalization of healthcare and availability of information will cause a shift in medical travelers' preference. To hold back the attention of medical travelers, a website should serve as an important gateway enabling smooth information-exchange between the patient and providers of the destination.
Government Initiative Much Welcome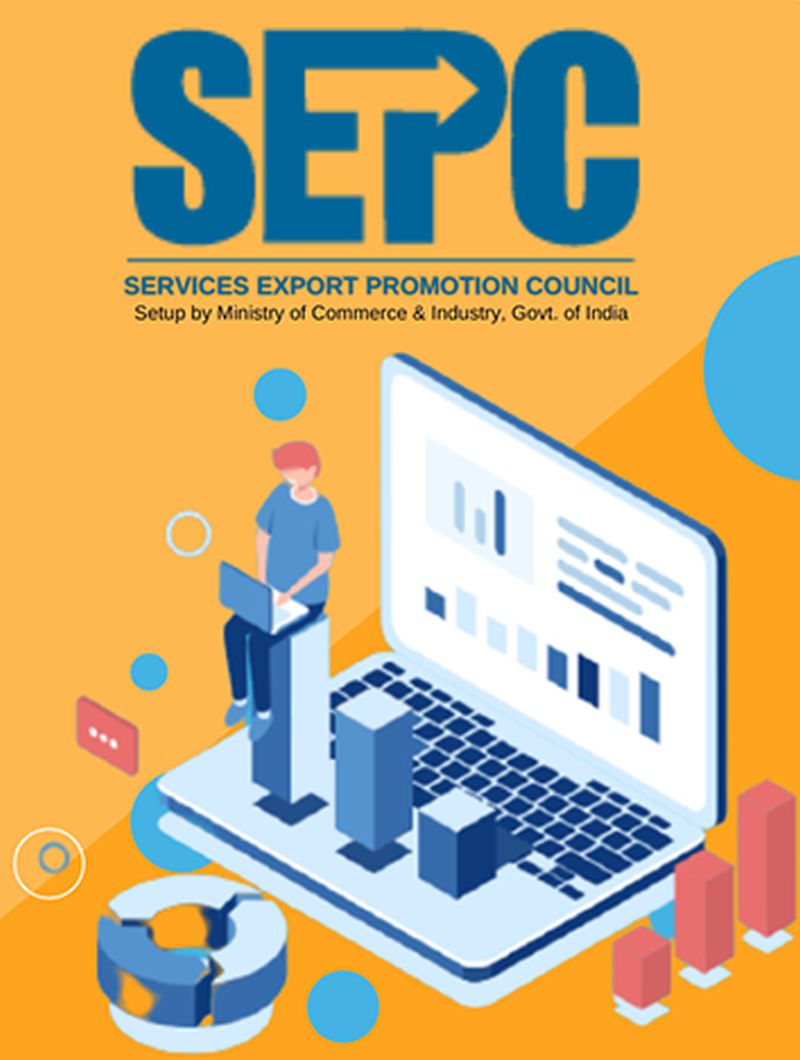 Image Source : servicesepc.org
Many believe that this initiative by the Indian government could help India tap into the growing medical tourism industry. They also believe that by doing so, the country could enjoy its own host of benefits, including emulating the success of several of its other strongholds, including IT and ITEs.
Developed by the Department of Commerce and the Services Export Promotion Council (SEPC) along with ample support from the government, the new healthcare portal aims to provide the best solution for all those in need of a one point source for searching authentic as well as dynamic information of the country's myriad medical tourism services. The site could be a boon for potential medical tourists from around the world scouting for the best destinations for their medical treatments.
A Comprehensive One Point Information Site
The new medical tourism website aims to be a comprehensive site that provides information about all the necessary medical tourism services, providers and facilities available in India. It extensively covers over 124 accredited medical facilities across the country, including 93 centers dealing with medical services, 30 centers dealing in Ayurveda and Wellness therapies and even 1 center dealing with special category medical services. Over 74 of the facilities that were initially added to the site can be found in Tier I cities while the others are located in Tier II cities. This list of facilities and providers is only slated to grow further as the site expands to include all major towns and cities in the country.
The new healthcare portal also features an entire sector dedicated to describing the details of the various medical services offered by the facilities in the country. These include details related to treatment costs, travel considerations, visa formalities and tariff options, etc. The site also features a section that aims to address other common details often checked out by medical tourists when choosing a destination for treatment. These include the various benefits of getting treated in India as well as advance information on all the preparatory aspects individuals will need to know when seeking medical care in the country.
Salient Features of the Medical Tourism Site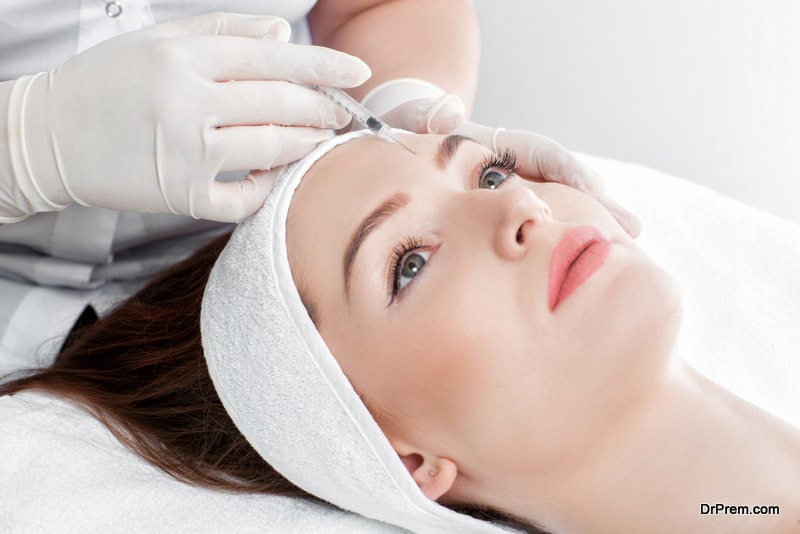 The new medical tourism website launched by the Indian government has quite a few links dedicated to the medical tourism services offered by the country. For instance, there is a separate link that takes one towards the various treatments offered several areas of medicine in the country. These include treatments relating to nephrology, cardiology, neurology, orthopedics, allergy, chest, cosmetic surgery, dermatology, dental care, diabetes, gastroenterology, liver, geriatric care, general surgery, mental health, nenatology, and reproductive medicine, etc.
There is also a separate section dedicated to the medical providers who are active throughout the country. The medical providers are categorized based on the services they offer in the areas of medical treatment, wellness and rejuvenation therapies and Ayurveda and alternate treatments. This is a great asset to those who wish to combine their medical treatments with wellness therapies within the same country.
The new website also features a short film that presents the wider aspect of medical tourism and how the competitive rates of the world class treatment facilities in India are nearly ¼ of major world economies as well as 1/10 of matured markets. As such, many believe that the new website sends out the right message to medical tourists around the world on choosing India for their treatments.
Medical Tourism – India's Next Big Industry
In past couple of years, India has come out as a strong medical treatment hub in the entire world. A massive price rise in health care facilities offered by developed countries like Canada, United Kingdom, Australia and America has long been insisting people to search for affordable treatment alternatives for getting better value for their money. This is the factor, which is giving India's medical tourism a vast new dimension.
The global phenomenon of this unique mode of healthcare outsourcing has become so popular that people do not take to google search to know what is medical tourism.
Given the immense potential, medical tourism in India not only ranks high in Asia but also in the world nearing to occupy 20% of the global market share.
Indian healthcare sector a huge contributor to GDP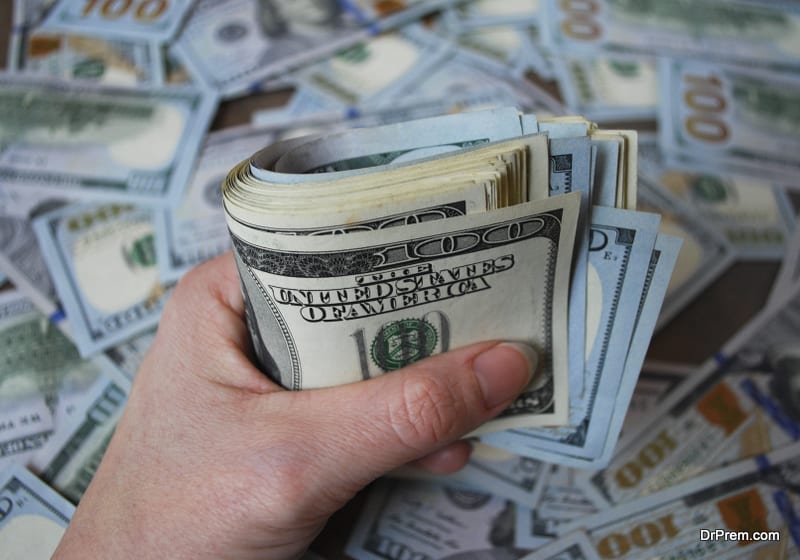 If we cast a sight at the statistics of the health care sector of India, we will get to see results that are more surprising. Indian health care sector is contributing a massive 6 percent to the Gross Domestic Product (GDP), and is expected to touch a valuation of $372 billion by 2020 driven by increasing health awareness, non-communicable lifestyle diseases, rising spending capacity, and increased access to health insurance. India's booming healthcare industry boasts of one of the largest employment generators in the country making it more favorable for medical tourism.
Indian economists are estimating to double these figures in the forthcoming years. Medical tourism in India has emerged as one of the prominent factors that are regulating Indian health care industry and playing important roles in the enhancement of Indian economy.
Can India's healthcare benefit from new delivery models?
The population of India has been increasing at a rapid pace, but its expenditure on healthcare services has not been increasing at the same pace. While the country's focus is on infectious diseases, most of the deaths in the country have been happening due to lifestyle ailments that are chronic in nature.
It does not mean that the country does not have adequate medical facilities with the required equipment and caretakers. In fact, India has state-of-the-art healthcare infrastructure and accredited medical facilities that have already been catering to thousands of medical tourists every year. The under performance reflects when it comes to catering to its domestic healthcare requirements.
Now, how can India capitalize on its own medical resources and expertise to provide proper healthcare to needy people? To answer this question, the Wharton India Economic Forum, held recently in Philadelphia, witnessed various experts from the healthcare sector. The suggested models or solutions included the creation of a network that includes specialty centers or family practice clinics. All these clinics would require having effective management practices that can ensure the provision of consistent and high-quality healthcare services at each clinic.
Another suggested model was to create medical facilities for the middle class and poor people, to make these facilities beneficial, and to expand the network to have more such facilities across the nation. This should be done with the idea to provide safe and effective healthcare services that are also affordable. As most of the people have healthcare needs at the community level, they should technologically be connected to specialists and primary physicians. The importance is of interacting with these patients to understand their medical conditions and deliver high standards of care.
Thus, several such models were suggested that could be and are being practiced. However, the real issue is to see whether these new delivery models could actually benefit those who require healthcare. The investors in the healthcare sector raised concerns regarding the way these models would cover up the distance people travel to reach their closest medical facilities. While there are some places with effective hospital networks, other destinations horribly lack the required infrastructure. People living in rural areas are totally cut-off from these large networks. While technology can scale up the delivery network, it needs to be properly utilized to do this task.
Healthcare solutions also need to become more affordable in rural markets. To implement it, there is a need for better infrastructure and payment models, creative use of potential talent, and proper utilization of government spends. The task definitely has obstaclesto be accomplished, but it is not impossible to overcome limitations and shortages.
Private healthcare sector playing the vital role in medical tourism in India
If you want to have a clear understanding of what is medical tourism in India, you need to study the role of private healthcare sector. It would not be exaggerating to say that approximately 70 percent of the medical treatment services in India are provided by the private or corporate medical facilities. In addition, the country is also known for its achievement in mass medicine as well as drug production and their export to 200 different countries at reasonable prices.
Medical tourism in India provides cost efficient treatment that is comparatively low and affordable than that offered by the developed countries. Thus, extremely low treatment cost, finest services, excellent resources and absence of long waiting period become big reasons for foreigners to arrive India for therapeutic treatment. Indian subcontinent has the best medical facilities, world's top rated medical institutes with highly skilled medical practitioners and expert medical staff.
Expanding the source market beyond neighbouring countries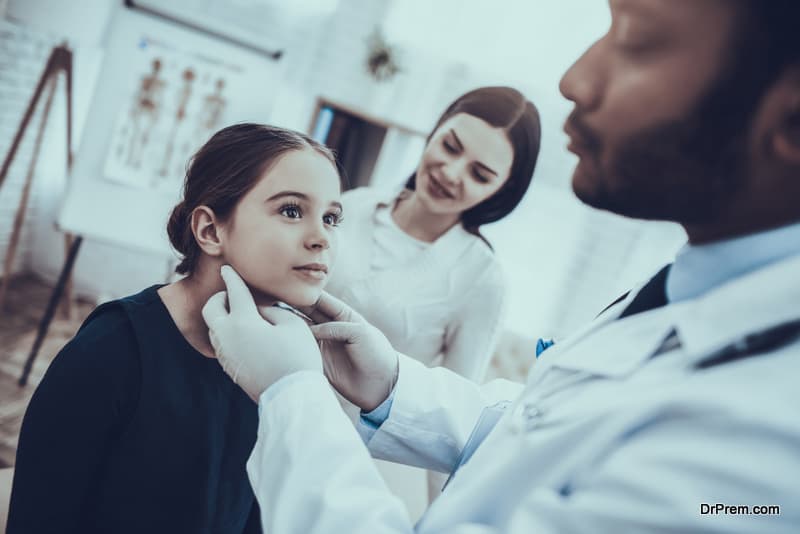 More than 50 percent of India's medical tourist are from Bangladesh followed by Afghanistan, Iraq, Maldives, Oman, Kenya, Nigeria, Uzbekistan, Sudan, Ethiopia, and other nations. India looks forward to expand its source market in the Asia Pacific and CIS region.
Healthcare tourism in India, a synopsis
Below highlighted is a list of medical facilities that are attracting people to the medical tourism in India:
Indian hospitals are equipped with the latest and ultramodern electronic and diagnostic tools required for the best medical treatment.
Medical treatment that is availed in India is extremely affordable as compared to the advanced countries of the world.
Indian food, music and diversified customs are other points of attraction for foreigner, which eventually adds to the medical tourism industry.
Indian private hospitals are highly luxurious and are available on reasonable rates.
Great accommodation facilities for relatives of patients, restriction-free availability of expert medical professionals, and availability of health spa, massage therapy, and ayurvedic treatment therapy for proper relaxation are other strong aspects of Indian medical tourism.
Massive popularity of Indian heritage sites like Taj Mahal, Gateway of India, Lal Quila, Qutub Minar, etc. also contributes to the increasing popularity of medical tourism throughout the nation.
Newer shift in healthcare tourism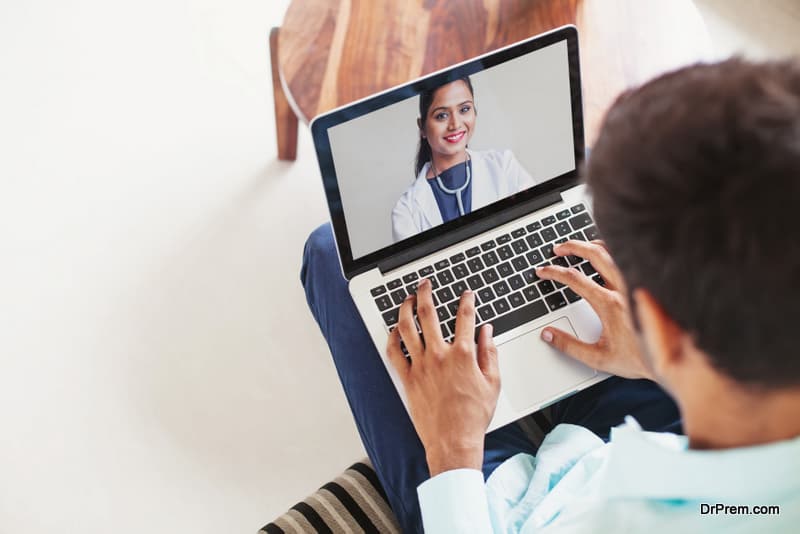 Healthcare tourism model in India has taken a new shift with leading healthcare chains setting up advanced facilities in undeveloped and underserved regions. Patients need not take stressful travel to India but get the quality healthcare support from these facilities and telehealth solutions.
India's medical tourism industry is expected to post higher growth rates by expanding its quality healthcare delivery to SAARC countries and by partnerships with CIS countries.
Medical tourism industry in India is likely to grow at a faster rate supported by Ayurveda medical tourism or alternative treatment tourism. India's traditional medicine Ayurveda comprising mind-body treatment has been heralded all over the world in maintaining wellness in all respects.
Along with medical services, India is all set to be a leader in wellness tourism as foreign medical tourists are likely to seek rejuvenation programs in reputed wellness resorts. Such programs could be a part of post-treatment medical recuperation or exclusively meant for enhancing health and wellness.
In near future, medical tourism will not only mean conventional treatments and healthcare delivery but also the inclusion of wellness practices/programs either as a preventive or curative measure. Fortunately, India has vast resources in traditional medicine, wellness practices, and of course cutting-edge medical treatments having tremendous potential in industry growth.
India as a medical tourism destination: New challenges for the industry
Medical tourism industry is one of the fastest-growing industries across the world. It combines both healthcare and tourism, which are booming in present-day scenario. India has emerged as a key player in medical tourism.Medical expertise of India is comparable to the best in the world even before people became acquainted with what is medical tourism. The key reason of emergence of India in this industry is that Indian doctors are renowned all over the world. The caring approach of Indian nurses is appreciated throughout the world. Add to that the cost of treatment in India and favourable exchange rate, and we have a perfect recipe for success. However, this hunky-dory picture may soon fade away.
Challenges in medical tourism in India
Amid great positive scenario of medical tourism in India, there are specific challenges to be addressed.
Need for more tourist-friendliness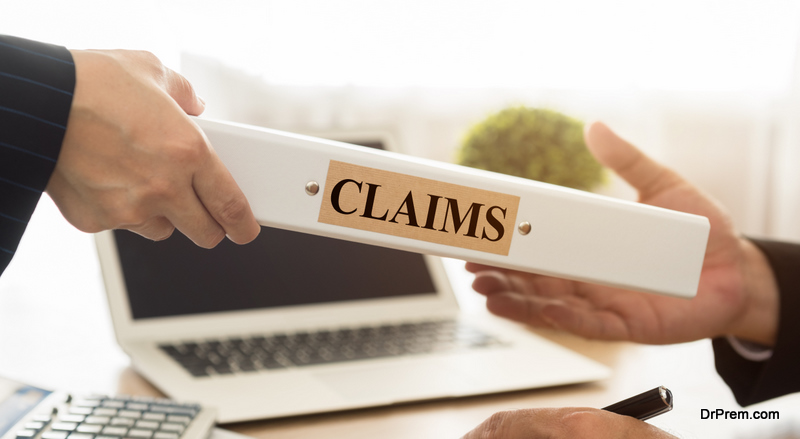 In medical tourism or healthcare tourism, you cannot undermine the tourism aspect. India, despite its vast tourism potential lags in tourist-friendliness compared to its peers.There is no Tourist Refund Scheme (TRS) for refund claims of tourists on purchase of goods as in competitor destinations.  In Travel and Tourism Competitive Index of 2019, India ranks far below its peers South Korea, Singapore, Malaysia, and Thailand.
Less competitive visa fee and other issues
Visa process for medical tourism in India is slightly complicated especially if a patient has to extend his/her stay for treatment purpose. Except for Bangladesh and Afghanistan, India does not offer zero visa fee. Visa fee for healthcare tourism for other source countries is slightly higher than other countries. For example, Thailand, Malaysia, Singapore offers zero visa fee for patients from the US, UK and EU nations.
Even if patients from Iraq and Afghanistan can register through e-medical visa, they might have to travel a long way to submit their biometrics in the Indian embassy. This could be highly inconvenient for patients fighting a serious disease especially in countries with poor public transport facilities. Patients from Nigeria and Afghanistan may need to wait for 15-20 days for the medical visa. And if any global health crisis strikes, such issues can aggravate.
Connectivity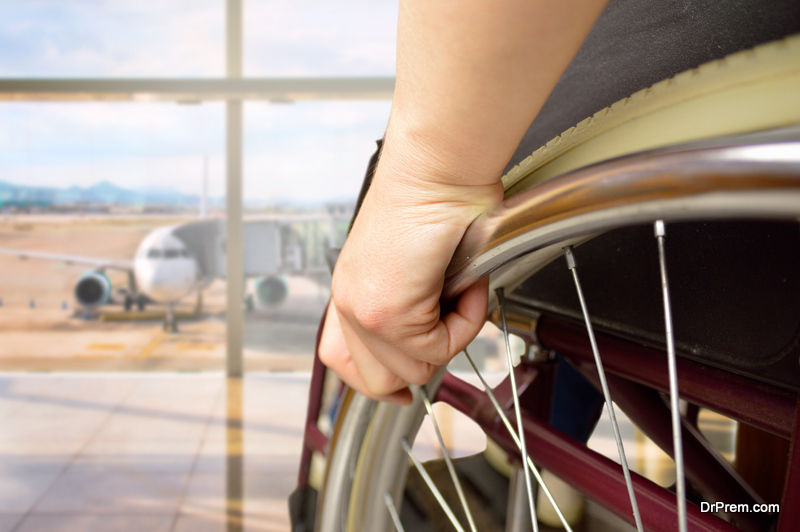 India's connectivity with its source countries is still a big problem. Except for Bangladesh and other neighbouring countries, there are few direct connections to facilitate easy travel of patients. Although there has been a marked improvement in flight connectivity, India needs to work on this more to improve its position among the peers.
Unregulated medical tourism
When it comes to regulation, medical tourism in India ranks low compared to its peers. As of now, there are no specific regulations pertaining to healthcare facilities, insurance companies, facilitators when it comes to dealing with any legal or medical issues. For example, Korea in its medical tourism site provides detail information for medical tourists to deal with their grievances and legal formalities.
The Supreme Court of India gave a verdict in Kunal Saha case sometime back. This US resident had gone to court for compensation as his wife died due to inapt treatment, for skin rashes, at AMRI Hospital in Kolkata. He won the case and the court has asked the hospital to pay him more than Rs 11 crore as compensation and interest rate calculated from 1998. In this judgement, the court has argued that if the victim were a US resident the compensation must be calculated according to the potential income in the US and not in India. The court believes that this will send right signals to the medical fraternity.
The negative effect of this judgement may be that the cost of medical treatments will rise in India, especially for the patients from foreign countries. The hospitals and medical practitioners are bound to take malpractices insurance. This will increase other related expenditures as well. Though this judgement tries to redress the problem arising due to incompetence and negligence of doctors, its indirect effect could be the increase in total cost of medical treatment of foreign patients in India, thereby proving to be the last nail in the coffin of depleting medical tourism in India.
Low facilitator accreditation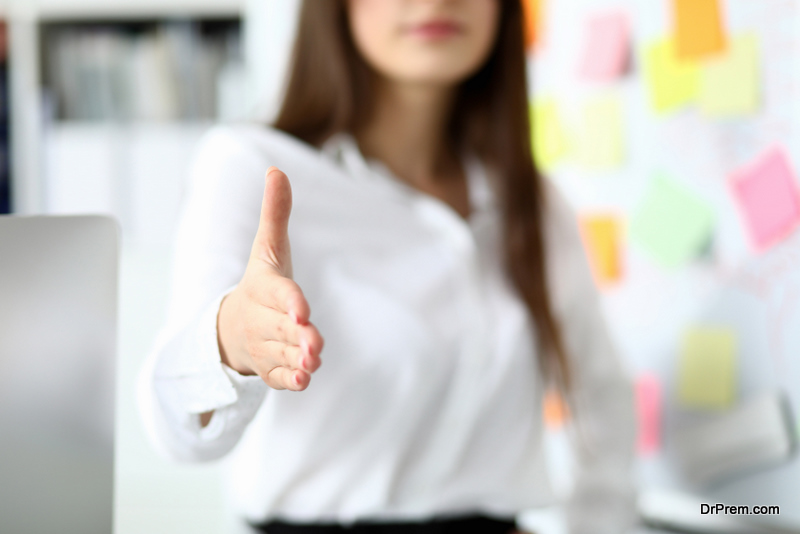 The role of facilitators in driving medical tourism growth is undeniable. Thailand, Malaysia and South Koreaare great example of this. It is the facilitators who can make patients get a clear understanding of what is medical tourism and why it could be so beneficial. Accreditation of facilitators is significant in building trust and confidence among patients as well as establishing their credibility.
In India, facilitator accreditation is a voluntary effort who can prefer to get empanelled with NABH. Out of 230+ medical travel facilitators, only 17 are accredited with NABH (as per 2019 FICCI MVT Report). Poor infrastructure, small start-ups unable to make big investments in facilitator business and lack of motivation are few of the factors that make facilitators ineligible to qualify for the NABH accreditation. Facilitators in South Korea have to register with the government to serve foreign medical tourists. The Tourism Authority of Thailand website has the list of registered medical facilitators operating all over the world through which patients can connect for the desired services.
Meeting patient's expectations:
The 2020 IJSTR report says, nearly 64% of medical tourists visiting India are fully aware what is medical tourism and what to expect. One can assume that patients' expectations during treatment in India would be on expected lines but that is not always the case. Although the sample study was very small in the IJSTR report, following factors need more consideration to meet patients' expectations:
Improved care and communication from nurses and other non-medical professionals.
Enhanced safety protocols and hygiene standards to prevent any infection.
More transparency in offerings and prices.
Enhanced attention to patients' non-medical needs.
Dual pricing system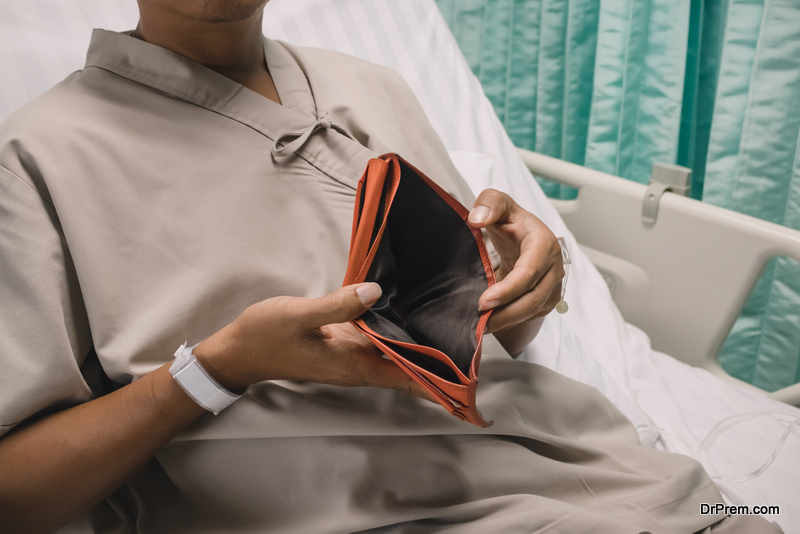 It is utterly wrong to assume all overseas patients will have deep pockets. Indian hospitals have often slapped with charges of overpricing that drastically differs from that charged for domestic patients. In healthcare tourism, nothing is left if health and care get seriously impacted owing to high pricing. To maintain a robust growth, stakeholders of medical tourism in India need to deliberate carefully on these factors. The government need to come up with stringent regulations to put an end to dual pricing. Such practices although few in count could dampen India's medical tourism prospects.
Lack of proper information centers at the airports
International airports receiving foreign medical patients need to have better arrangements regarding patient immigration centers, lounges or international information desk for smooth transition of patients.
Fake websites and domain names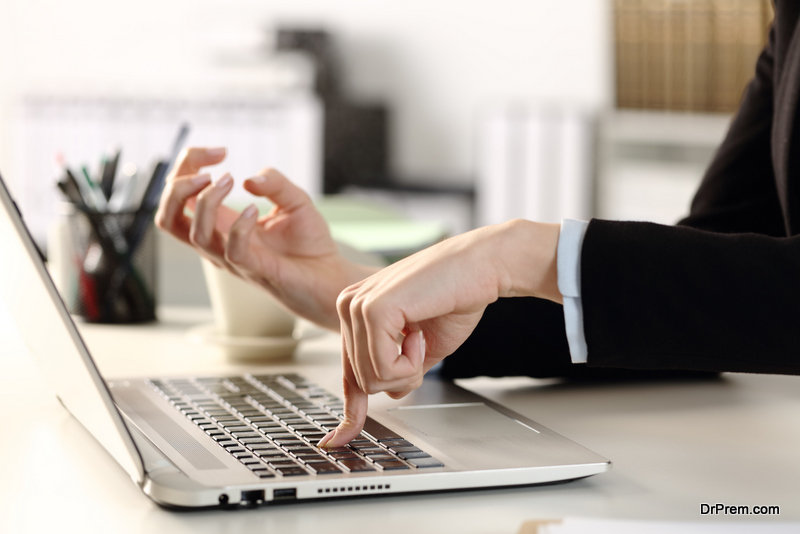 Fake websites with similar government domain names have been posing great threats to foreign patients vulnerable to cheats and frauds.
Misleading information
Unregulated medical tourism promotional activities by Indian hospitals and facilitators regarding treatment outcomes, cost, and procedures are leading to undesirable outcomes. Foreign patients lured by such misinformation often get into dangerous trap tarnishing the image of medical tourism in India.
Improper coordination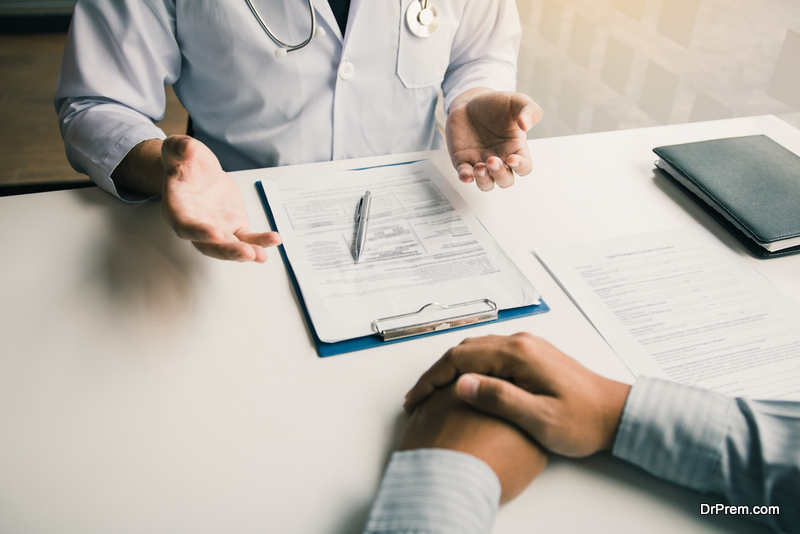 Poor coordination between various players of the industry is another issue. Hospitals, hotels, and airline operators need to work in sync. Many hospitals in the country do not have national or international accreditation, which deters many international patients.
In this highly competitive market, Indian medical tourism industry has to deal with many problems. Any small or big issue, Indian medical tourism market should emphasize everything as all these have a cumulative effect on patient experience.
Why medical tourism is booming in India?
Medical Tourism has been proving itself as a great way by which developing nations seem to attract tourists. It can be best defined as seeking medical treatment at an overseas facility in order to cut down on costs. India is well known in this sector owing to its ability to offer technically superior service at a really affordable cost. The sector is estimated to be worth around 1,500 crore Indian Rupees in India, so its worth to Indian Economy cannot be underestimated. So what are the reasons owing to which tourists flock to this country for obtaining medical services from all corners of the world? Let us find out.
Investment in the medical facilities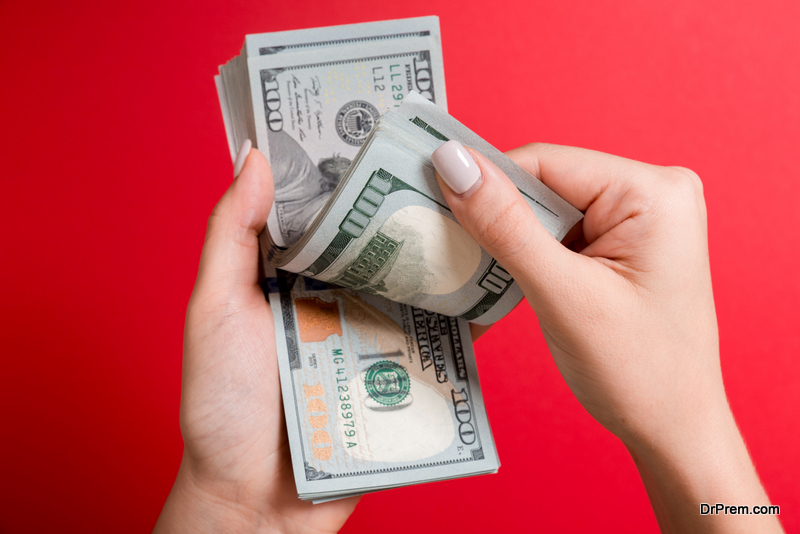 Indian government has consciously made an effort to promote quality healthcare facilities across the nation. The long term benefits of such a move will surely benefit the local population as well as help the country's developing economy. Plans have been initiated to market the world class facilities across the globe.
As the Indian currency is weaker in comparison to the likes of US Dollar and Euro, many tourists from Europe and the United States often come to India in search of better quality medical facilities. The reason being the ability to get equal quality of medical care, if not better, at almost a fraction of the cost it would cost in the home country. A surgery in India may cost somewhere between $3000-4000 at a premier hospital while the same may run into thousands of dollars in the United States. This is primarily due to the Indian Rupee's devaluation in comparison to United States, resulting in higher quality service being made available to foreign patients at a reasonable and affordable price.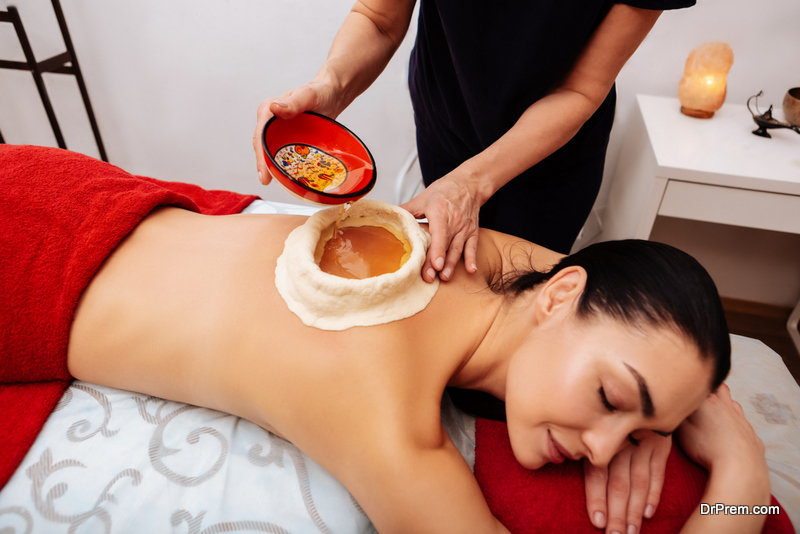 Indian traditional medical care is a mixture of Allopathy, Ayurveda and Homeopathy; all of which have had an illustrious history associated with the nation. The latter two especially are treatment methods sought by thousands of foreigners who visit India yearly. Ayurveda and Homeopathy seem to provide relief to patients from potentially incurable and dreaded ailments, resulting in huge popularity for these forms of medical care in overseas location.
Apart from these three factors, presence of a world class medical staff also serves to enhance India's reputation as a leader in providing quality medical care services to people across the globe. The phenomenon looks set to continue as the country's world class facilities are certainly up there with the likes of United States of America.
India brings new strategies to its medical tourism industry
India's medical tourism industry has been on a steady rise for quite some time now. Estimates have pitted that the country's medical tourism population would reach more than 5 million by the end of 2016.
The global medical tourism market itself has been valued at being more than $4 billion, with factors like strong pharmaceutical industry, quality health care, cheap international travel and a growing insurance market playing key roles in this growth.
India's Stance in the Medical Tourism Market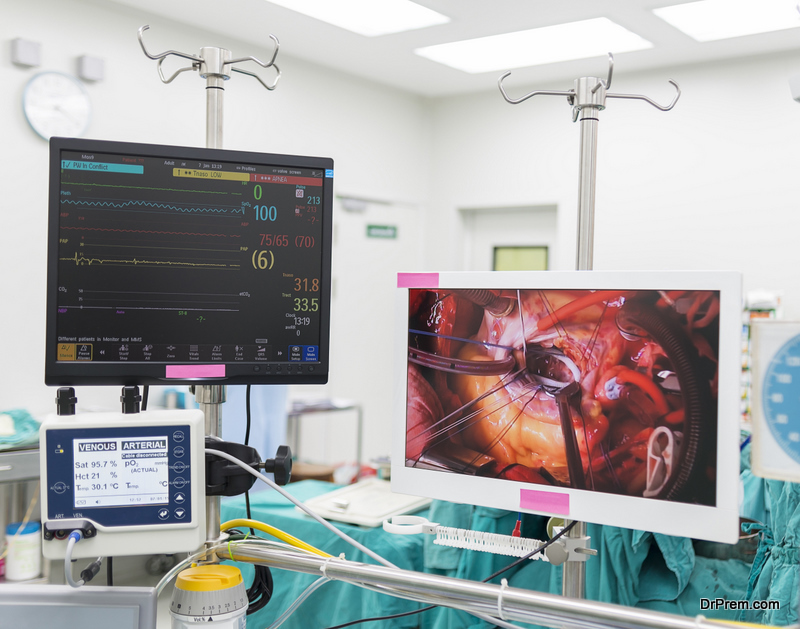 These are the same factors that have made India a magnet for medical tourists from around the world. The country currently welcomes at least 1.27 million medical tourists annually from countries like the U.S., Canada, UK, Sri Lanka, China and Bangladesh, etc.
In addition to the tourists who benefit from the high quality health care at affordable costs, and the local economy that benefits from these foreign visits, a number of secondary players involved in the medical tourism market have also started benefitting from the rise in India's medical tourism sector. These are the major health corporations like Apollo, Max, Tata, Fortis and Wockhardt Hospitals that have started investing in modern facilities and tourism services on a large scale.
India's stance as a popular medical tourism destination also stems from the fact that the country is home to a number of alternative medicines and techniques like Acupuncture, Ayurveda, Unani, Yoga, Sidha and Homeopathy, etc. These treatment options increase the scope of an early recovery, thus placing India higher than other competitors like Thailand, Malaysia, Singapore, South Korea and the UAE.
New Strategies laid out by the Government
In a bid to cash in on the booming medical tourism market, the Indian Government has started developing several strategies that would make medical travel to India easier and safer. The first of these developments include the creation of the National Medical and Wellness Tourism Board that would cater specifically to medical tourists visiting the country for varying health care needs.
The board will contain ministry officials, prime stakeholders, tour operators, medical experts, hospitals and hoteliers, all of whom would work together to offer the best, cheapest and safest medical tourism services for international clients.
The recent celebration of International Yoga Day can also be considered as a move to promote the nation's potential as a potential medical tourism destination for alternative therapies and holistic wellness treatments.
Another welcome addition to the list of developments in favor of India's medical tourism industry is the creation of a National Tourism Authority that would act as the body separating policy making from policy execution. The government has already drafted the policy and asked for industry experts to comment on the same for inclusions and possible deviations. Following this, the policy will likely be put into effect on the day marking the first anniversary of the Modi Government.
Promotion of Medical Tourism by Stakeholders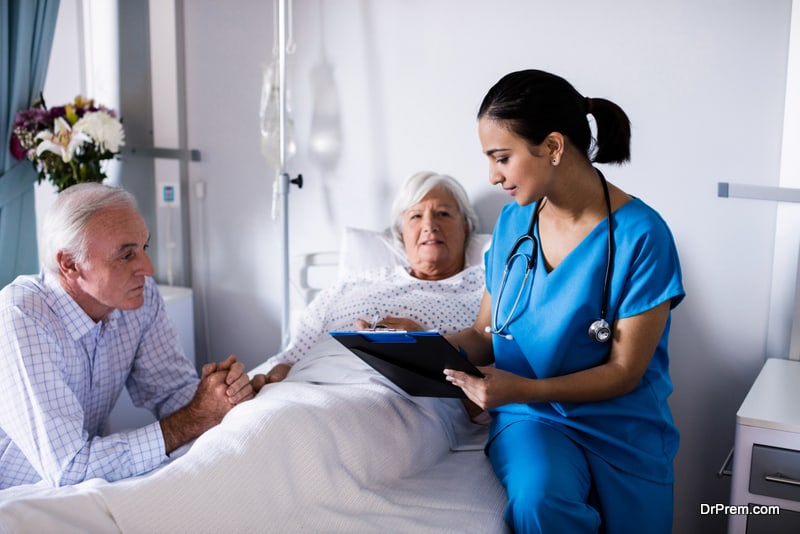 In addition to the Indian Government, several medical tourism stakeholders in the country have also promoting their medical skills and facilities on a grand scale. For instance, Apollo Hospitals Group enjoys a contribution of more than 12 lakh per patient on an annual basis.
The group has also announced plans of investing more than Rs. 150 crore in its facility in Karnataka, increasing the number of beds from 850 to 1000 in the process. The group has already invested about 500 crore Rupees in another three hospitals in the same state.
The group has announced plans to launch a specialty hospital in Bengaluru. The hospital will house 200 beds and offer treatments pertaining to over 50 specialties and sub-specialties. The hospital will also house a critical care unit backed by e-ICU services along with offering several diagnostic services like MRI, 1.5T 18 Channel, high end 4D ultra-sonography and 128 slice CT scan.

India's medical tourism industry is on the rise. With the industry expected to grow even more in the coming years, the Indian Government as well as industry stakeholders have started taking several measures to promote the same and attract more medical tourists to the country.
India as the medical tourism hotspots of the world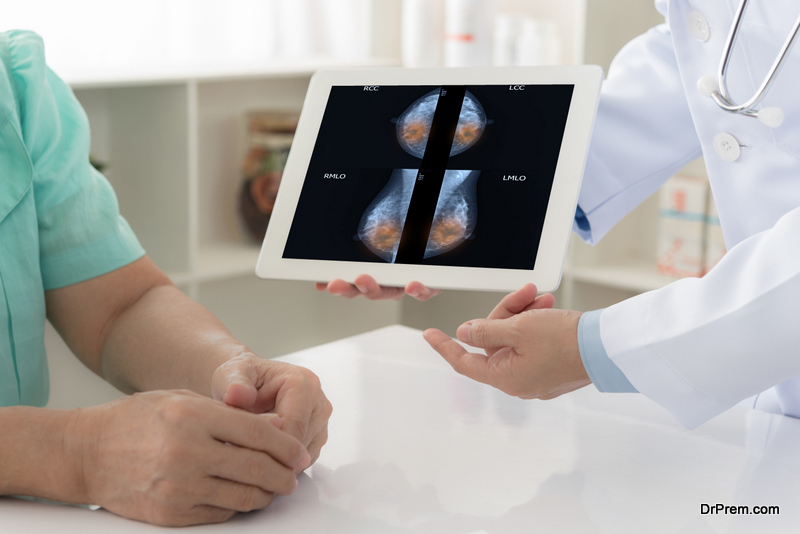 These days, medical tourism has become extremely popular in India. Each year, around 166,000 medical tourists visit India and the number is still increasing. One of the main reasons behind the popularity of Indian medical tourism is that the country has thousands of skilled physicians and nurse. According to experts, the economic explosion in India has led to the building of quality medical facilities and best infrastructure that rival the very best that the medical care that the west has to offer. The country is expected to cross the value of $6 billion by the end of 2018.
Alternative medical practices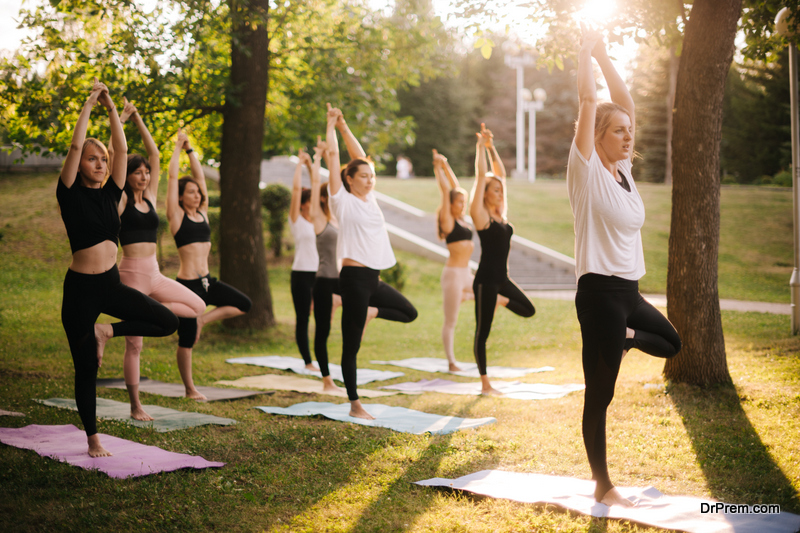 Apart from latest medical treatments, almost all the medical centers or nursing homes of the country offer traditional methods of treatment and curing. This will help an individual to get the benefits of traditional healing and curative procedures. This will include traditional therapies, Thai and Chinese medicines, yoga, Ayurveda, and other traditional treatments.
Factors that qualify India as one of the best medical tourism destinations
With the increasing cost of medical facilities around the globe, India is rapidly as a great medical tourism destination. The medical tourism market in the nation is currently placed at USD $3 billion and is expected to double by 2020. Each year 150,000 tourists visit the nation for medical procedures that would otherwise cost them giant sums of money. This is expected to increase in the coming years due to many reasons that make India a perfect choice for medical tourism.
Affordable medical procedures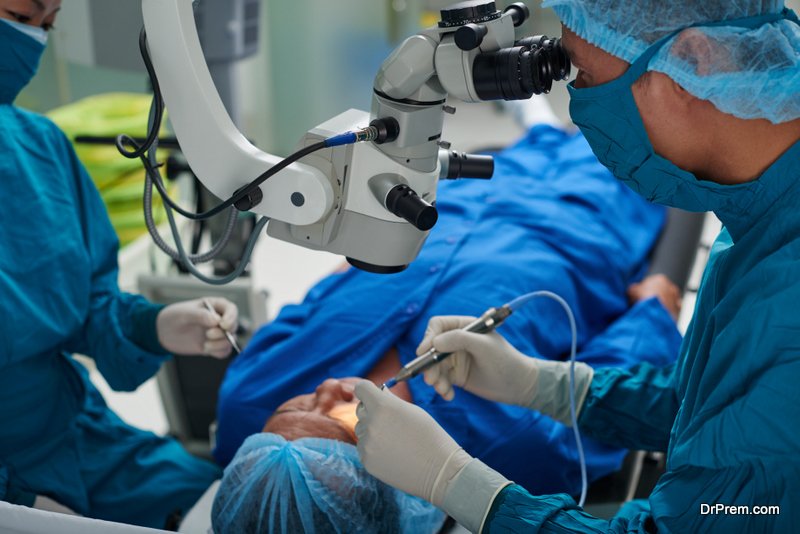 About 80 percent of people who choose to travel abroad for medical procedures are cost-driven. Cost-consciousness has led to the emergence of medical tourism. Many countries like Singapore, Thailand, Costa Rica, Mexico, Taiwan, and Malaysia are listed as medical tourism destinations. India is rapidly climbing the list of ideal medical tourism destinations because of the low-cost of health care procedures in the nation.
When compared to countries like USA, UK, Australia etc., India has much more affordable prices for complicated medical procedures especially for the high-quality treatments being delivered. This is a major issue why many tourists who want cheaper medical facilities or are uninsured in healthcare services are driven towards India.
Best-in-class services
India has the largest number of accredited facilities after Thailand. In India, you get the most trained and intelligent doctors with outstanding skills, unending determination and a natural zeal to work hard. Trained from top colleges worldwide, the doctors are renowned personalities in the field of medical science. Indian nurses are known worldwide to be the best nurses, hence making the nation an ideal location to get a medical procedure done under the best treatment team.
Infrastructure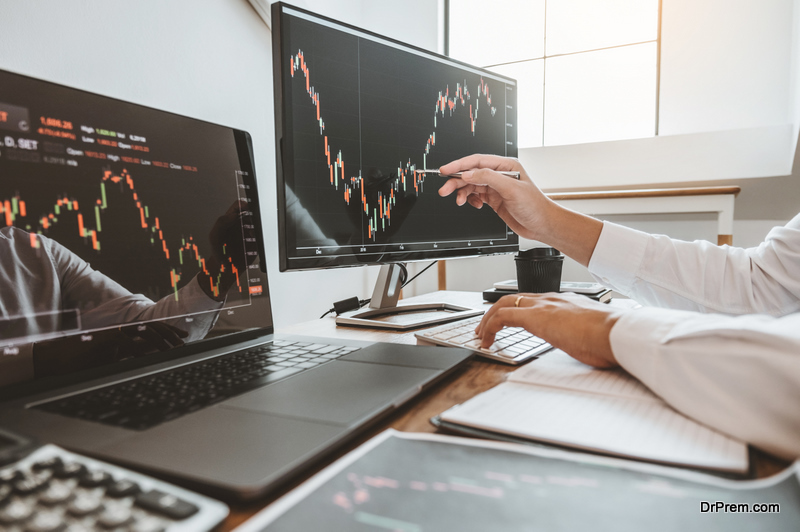 The nation has some of the best doctors catering to patients worldwide in excellent hospitals. Fully equipped with every latest as well as conventional medical technology, our hospitals make you and your family comfortable while you get your medical procedure performed. With the government putting in stakes of medical tourism in the share market, our infrastructure is rapidly upgrading to provide patients with the best services possible at affordable prices.
The climate and tourist attractions
India is a prime location for tourism around the globe. Known for the cultural richness of the land and an ancient mystic history that is fascinating and enchanting, lakhs of tourists come to the nation yearly. The concept of medical tourism relies equally on both tourism and medical services provided at the same time. If you are looking forward to spending a good vacation and want to enhance your vacation by saving a few dollars for getting a medical procedure done, then India is an ideal location for you. Medical tourism in India is randomly gaining popularity and the market is expected to double from $3 billion dollars to $8 billion dollars.
Latest government reforms to promote wellness tourism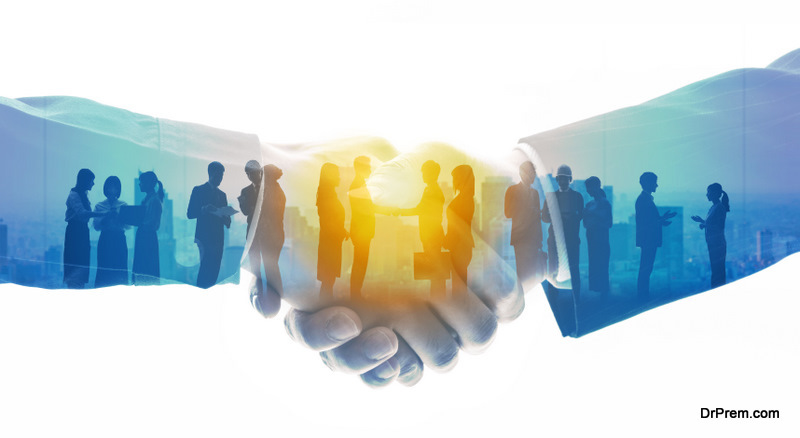 With the creation of the National Medical and Wellness Tourism Board, the government of India has realized the potentials of its medical tourism market and has started promoting it. The board will cater specifically to the needs of tourists who visit the nation for medical reasons. The board will work closely with doctors, hotels, tour operators, hospitals, ministry officials and stakeholders to create ideal medical tourism packages. The other major reform is the National Tourism Authority, which will separate policy making from policy execution.
Additionally, stakeholders like Apollo Hospital Group are also promoting the cause on a global level with their excellent infrastructure and medical team across the nation.
Indian Medical Tourism: The best attraction for foreign patients
The concept of medical tourism is quite old in India. As days have passed, it has come up as a bigger and better field. Nowadays, the Indian medical tourism industry is known to be one of the biggest medical tourism industries in the whole world. Moreover, it is considered as the most excellent option by a huge number of medical tourists across the globe.
Why foreign patients prefer India for treatments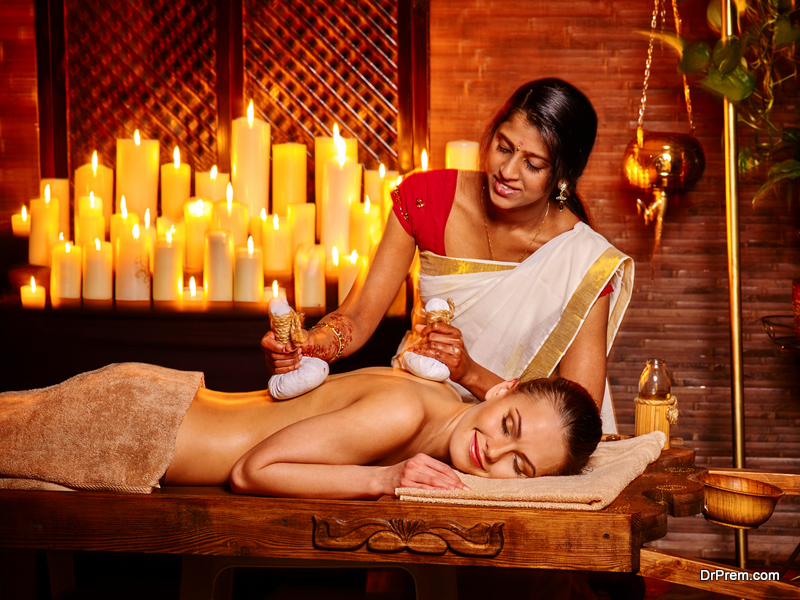 Being a developing country, India offers minor to major surgeries as well as all other medical procedures at competitive rates. It is considered as the most significant attraction for international patients. Usually, the health care costs in developed nations like the United States of America, the United Kingdom, Canada, Germany, etc. are extensively high and hence, the medical tours to India appeal people of these countries a lot.
India also offers a wide range of treatments. From the most advanced surgeries to traditional therapies, foreign patients can get each and everything here. In addition, the first-rate infrastructure offered by the health care facilities, use of cutting-edge medical equipment, treatment provided by well-qualified as well as highly experienced doctors and amazing care of skilled nurses make the country the best attraction for international medical tourists.
Reasons why Medical Tourism in India is attracting more Americans than before
When it comes to health or medical tourism, India comes among those top destinations in the world that pops in our mind instantly. With the increasing number of super specialty hospitals, world-class health care infrastructure, well-qualified medical professionals and above all, reasonably-priced packages, 'medical tourism' and India have become almost synonymous with each other. That is why more and more American medical tourists are considering this country as their perfect destination.
Let us talk about some of the factors in this medical tourism guide:
It's All about 'Cheap' and 'Effective'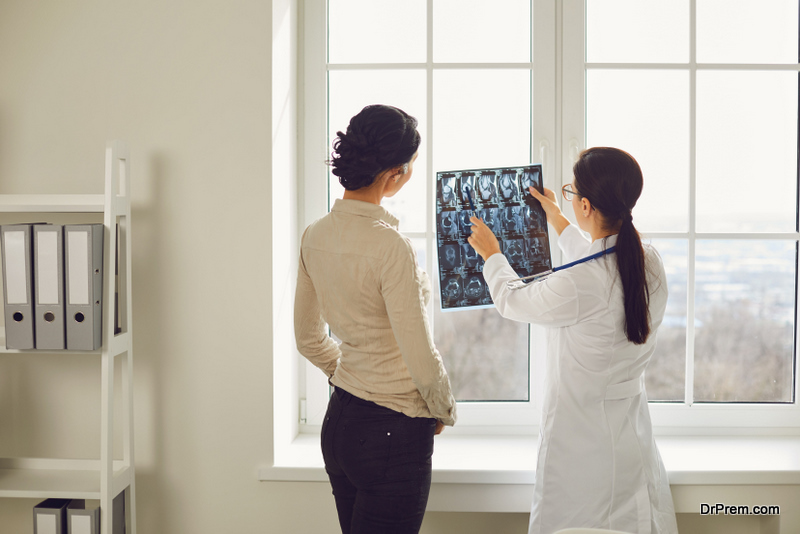 If you are wondering why people of the United States is increasingly getting lured by the services and packages offered by a developing country like India, the answer is here. Medical tours to India are highly effective and surprisingly cheap at the same time. They do not cost hand and leg though patients (who are also the visitors to the country) are provided with the best possible treatments as well as facilities.
Being a developed country, America is known to offer surgeries and other medical procedures at huge costs. But if people undergo the same in India, they are treated by some of the best doctors in some of the top-notch medical facilities in the world. They are also offered excellent care at a fraction of cost. In addition, they can enjoy the captivating beauty of the country while getting recovered fast. All these are enough for drawing the attention of huge number of Americans to India for medical tourism.
Americans can Save a Lot with Indian Medical Tourism
Be it a severe heart bypass or a less-risky cosmetic surgery, India always has the best and cost-effective options for the Americans. Even complicated organ implants have also become a less complicated as well as less expensive affair due to the rising popularity of Indian medical tourism.
According to the latest report published by the Washington Times, a heart bypass surgery that costs around $145,000 in the U.S. can be carried out only at $ 10,500 in India. Similarly, a patient who needs hip replacement can undergo the surgery in as less as $9,500 in India, while it costs more or less $ 100,000 in the U.S.
Apart from skilled and experienced medical professionals, the health care centers and hospitals in India also offer amazing savings to the medical tourists. It is possible as lots of insurance agencies compensate policyholders willingly for almost all major surgeries. The tools and equipment used in India for various medical procedures are also highly advanced, which ensure the most excellent results for the foreign patients.This huge cost saving is a big factor helping medical tourism business in India to thrive.
How Indian medical tourism industry is growing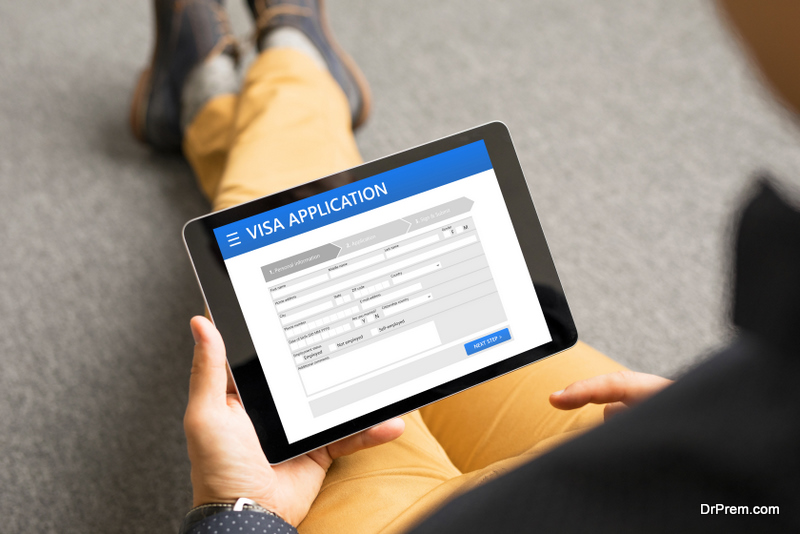 The medical tourism industry in India is growing at a rapid pace and the Government has enormous contribution to it.
The Indian Government has introduced a special one-year visa for medical tourists and their attendants. People from certain countries can also take the advantage of a 'visa-on-arrival' that offers a 30-day stay in the country for medical purposes. Even the government has been continuously putting efforts in improving the medical infrastructure of the country in order to bolster the industry to a great extent.
As per the figure revealed by the Confederation of Indian Industry (CII), the number of foreign patients to India in the year 2005 was more or less 150,000. CII basically prepared the report by considering the feedback of their member medical facilities. However, the number increased extensively and reached 200,000 just after 3 years.
The recent study conducted by the Associated Chambers of Commerce and Industry of India (ASSOCHAM), approximately 850,000 international medical tourists came to the country in 2011 and the trend has been rising markedly.
According to experts, the tremendous growth of the industry would lead the figure to 3,200,000 by the end of 2015.
India continues its advance in the medical tourism arena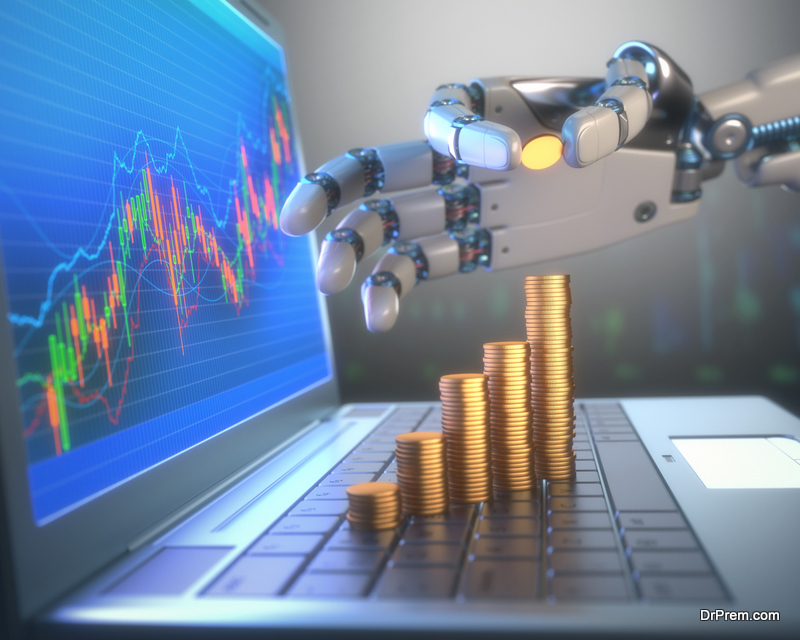 India is one of the many countries where medical tourism is currently being promoted actively. Although relatively new to the medical tourism industry, India has left no stone unturned to become one of the frontrunners in the field today. Already a multi-million dollar business, the country's medical tourism industry is all set to reach new heights as its advanced facilities attract more tourists to its shores.
Reasons why India's Medical Tourism Industry is booming
According to several experts from the health industry, there are many reasons why India could become the next best medical tourism destination for tourists worldwide. Some of these include:
Cost Effectiveness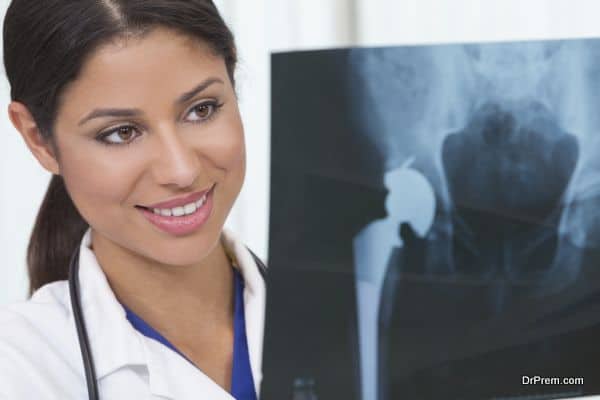 India remains one of those countries where a medical tourist can get treated for a condition at just a fraction of the cost he/she would need to pay for the same procedure in developed countries like the US and UK.
True to the statement 'First World Treatment at Third World Prices', a medical tourist can easily avail a complicated medical procedures like knee replacement, hip replacement or bypass surgery for a sixteenth of the cost for the same in the west. For instance, an open heart surgery can cost only $3000 in India while it can cost more than $150000 in the US. A knee replacement surgery can cost around $20000 in the UK whereas it costs only around $7000 in India.
Combination of Traditional Healing Systems
One of the main advantages India has over other medical tourism destination is that it combines modern technology with traditional healing systems to offer a wholesome treatment plan for medical tourists. Cities like Kerala are home to several yoga and Ayurveda centers which focus on traditional medicines and practices to heal the body and mind. Their natural beauty combined with their powerful air connectivity web makes it easier for tourists to avail the treatments at these places with ease.
JCI Accredited Hospitals and Medical Facilities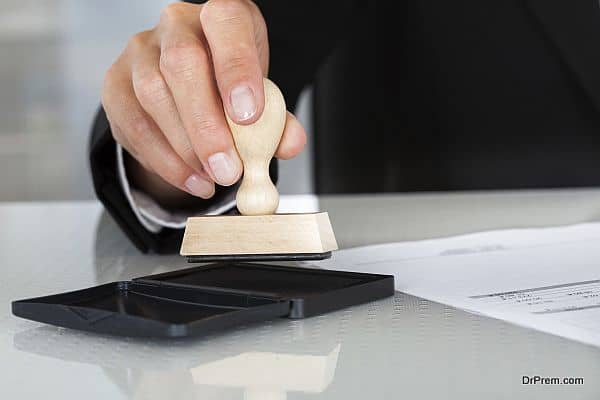 India is home to several JCI accredited hospitals and medical facilities. Corporate hospitals in the country house fully integrated HIT (health information technology) systems and EHRs (electronic health records) that reduce the risk of medical errors by almost 99%. These facilities also increase the efficiency of treatments by making it easier for patients to exchange medical records and other related information with doctors across different continents. The hospitals also use the latest medical technology available for treatments, often importing advanced medical equipment from as far as UK, USA, Japan and Germany, etc.
Availability of Complex Medical Procedures and Treatments
Another area in which India excels when it comes to medical tourism is offering procedures and treatments that cannot be found in other medical tourism destinations. Indian hospitals excel in offering several complicated procedures like joint replacement, cardiothoracic surgery, cardiology, orthopedic surgery and dental care, etc.
These hospitals are well aware of any new medical procedure that has been launched recently and make it a point to offer it for visiting tourists. One such procedure happens to be Beating heart surgery that was pioneered in India and is now being practiced by countless hospitals around the world.
The Birmingham hip resurfacing procedure is another such procedure that offers a less invasive treatment option for hip replacement surgeries. Even tourists with degenerative diseases like multiple sclerosis can find respite in Indian hospitals which offer several experimental (and sometimes controversial) treatment options for the same.
Ease of Availability of Medical Tourism Visas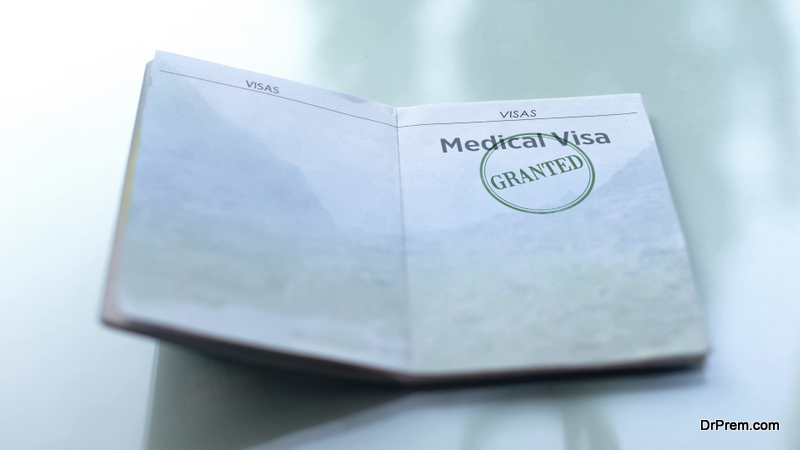 The Indian government has recently announced more lenient visa options for medical tourists seeking treatment in India over a period of time. Accordingly, a medical tourist visiting India can get a medical tourism visa for a year that would allow him/her to visit the country multiple times in between for the treatment and follow up medical care. This would reduce the hassles of medical travel to the country significantly.

Rupee Fall: Blessing or curse for Medical Tourism in India?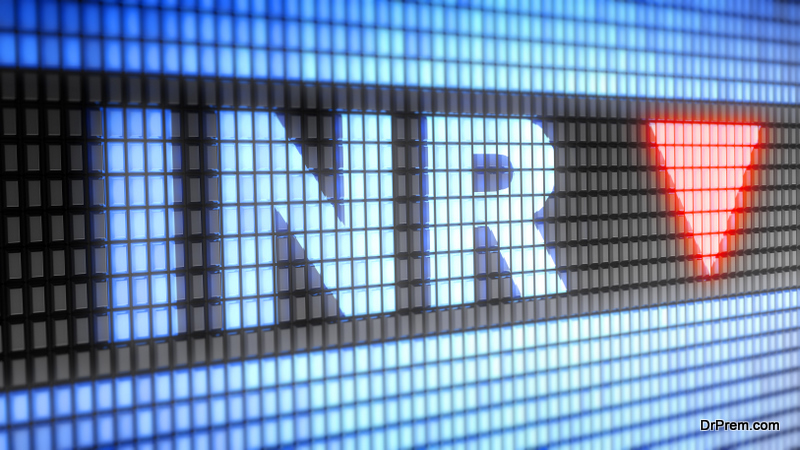 The recent crisis of Indian economy, caused due to the sharp fall of rupee against dollar, has a deep positive impact on the medical tourism industry of the country. Take a peek into the latest trend of health tourism around the world and you will get to see how the number of international patients coming to India is rising along with the crash of rupee.
Let us check whether the rupee fall is a blessing or a curse for medical tourism business in India:
Industry has Risen up to 15 Per Cent
As the value of rupee has been dropping since last one year, more and more foreign medical tourists have been heading to India in order to go through complex surgeries at reasonable costs. According to the representatives of a number of super specialty hospitals in Chennai, there is a sharp rise (10% – 15%) in the number of people who have chosen India as their medical tourism destination in last year. It is truly a big leap for the industry, which is majorly caused by the rupee fall.
Health Care Centers Stand to Lose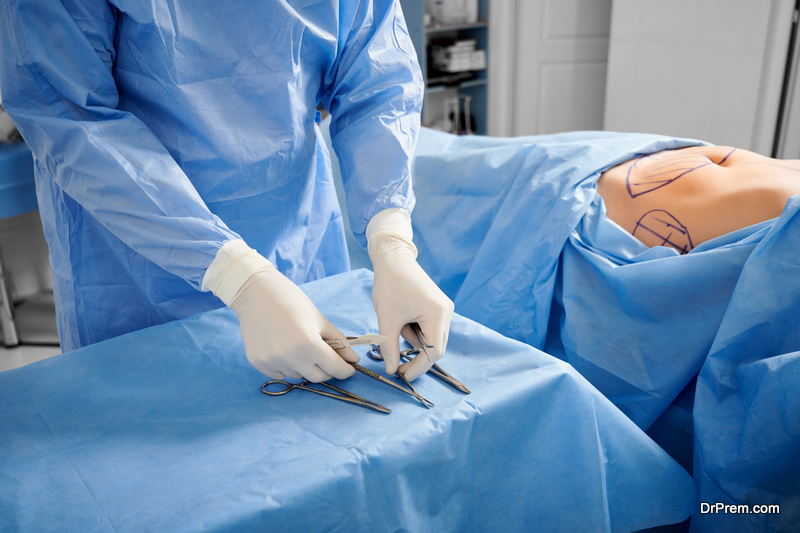 While plummeting rupee has turned into blessing for the medical tourism industry professionals, hospitals, nursing homes and other medical facilities are facing a serious issue for the same reason. They need to import majority of their medical supplies from out of the country, which has become highly expensive these days. As a result, it is going to be a tough deal for them.
A Brief Analysis of the Latest Trend
A large section of experts believes that the connection between the depreciation of rupee and the increased number of medical tourists to India is not that strong. Though the country is getting more international patients, it is not solely the result of the drooping national economy.
As per the reports, NRIs who are coming for the purpose of medical tourism are paying in Indian rupees. However, there are quite a few hospitals around the country, which are persisting the international patients to pay in dollars instead of the Indian currency. This effort is turning out truly lucrative for heath care centers. Nevertheless, on the other side, they are ending up spending a lot of money for bringing in medical equipment from abroad.
Hence, the rupee fall is neither a blessing nor a curse for the Indian medical tourism industry. It has both beneficial as well as detrimental effects on the medical facilities and professionals associated with the field.Medical tourism consultants or advisors do not stress much on currency fluctuations while guiding on destination's propositions. Healthcare service quality and safety is the first concern of every medical tourist followed by the cost.
How safe is India for the enthusiastic medical tourists?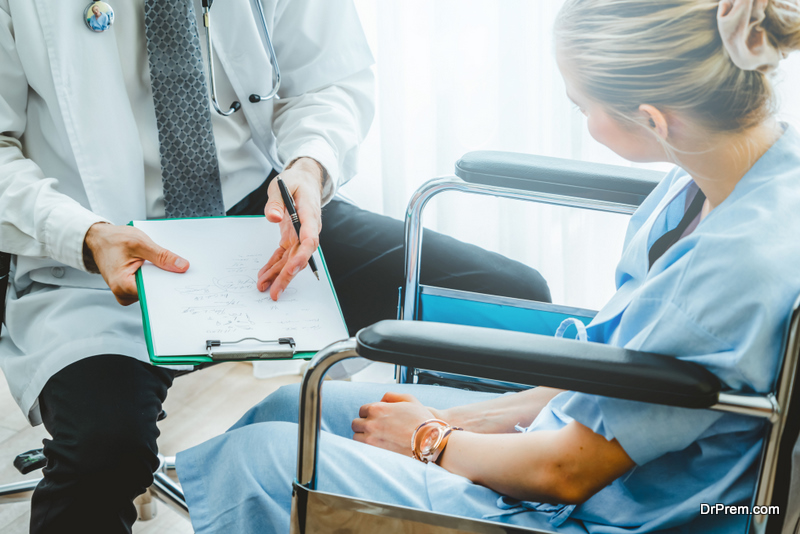 India is the land of contradictions. In the recent years, India has become popular among the medical tourists who look for a holiday combined with treatments. There are many technically equipped and advanced nursing homes in India and the revenues earned from medical tourism hint at a bright future.
Though the facilities offered by Indian medical tourism providers sound lucrative and luring, the safety and security of the patients remain a concern. India is known for its hygiene issues, bad sewage system and open latrines, but this country has made lots of advancement in medical technology. The 30 percent annual growth of the Indian health care sector acknowledges this as a fact.
In India, the cost of different surgeries and treatments reduces by 90 percent when compared to the US. This is an incentive for the medical tourists to board a flight to India, but of course some of the recent events have scared the foreign medical travelers. The fire at AMRI, considered one of the best nursing homes of India, killed 91 patients.
AMRI used to accommodate many foreign patients and now the lack of safety measures for protecting the patients against unforeseen danger like a fire break out has put all the Indian nursing homes to question. The entire Indian medical infrastructure should not be judged by a single incident, still we cannot blame foreign patients for their skepticism.
The Organization for Economic Co-operation and Development or OECD has revealed in a survey conducted by them that India is responsible for 75 percent of the counterfeit drugs spread over the world. A report published in the Times of India blames the low standards of hygiene in a Rajasthan hospital for the death of 13 local women. Fake pharmaceuticals are selling medicines that can be severely injurious to health. It is also true that the scenario changes a lot when we turn to the top rated nursing homes instead of state hospitals run by the government. The medicines and equipments used are of the best quality and the surgeons are very well qualified.
Foreign patients are treated with more concern and care. The best nursing homes in India with medical tourism facilities have been accredited by the National Accreditation Board for Hospitals & Healthcare Providers. The number of cured medical tourists also shines some rays of hope but Indian hospitals and nursing homes should also be more cautious and take necessary steps to ensure perfect safety.
Emergency evacuation and fire safety measures should become mandatory and the quality of medicines used should be given priority. Medical tourists who want to travel to India for cosmetic or intricate surgeries should do more research for their own safety.
How the multi pronged healthcare system works in favor of India
The land of cultural, social and economic diversity, India never fails to impress you with the diversity inherent in its healthcare system. Segregated in two sectors, public and private, Indian health system caters to the diverse medical needs of both domestic as well as foreign patients.
Public hospitals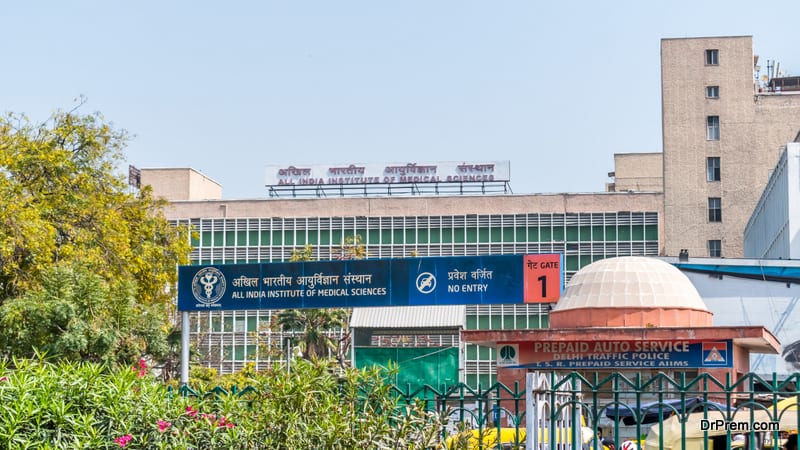 The public hospitals provide basic care to a large population in the country but are generally understaffed and suffer a severe lack of desired infrastructure and facilities. Therefore, there is nothing much to speak about their credibility. However, there are institutions like the All India Institute of Medical Studies (AIIMS) that have set benchmarks in terms of quality care and patient satisfaction. Considering the population of the country, the public health care providers like AIIMS are just a handful. However, the Indian government is allocating substantial funds for the development of public hospitals but the quality care in public hospitals in general is a distant dream.
Private hospitals
On the other hand, the private hospitals and clinics offer quality care that you can compare with the western standards of healthcare. Private healthcare in India is as good as you find in any other developed nation in the world. The private healthcare providers hire highly qualified surgeons, usually trained in abroad, and use state of art equipment and technology to provide best medical services to their clients. They are setting up their facilities and building a formidable network of specialty hospitals to cater to the myriads of requirements of patients from foreign shores. Major players including Tatas, Fortis, Piramal, Max, Apollo, Wockhardt Escorts Group and the like are generously investing on setting up specialized chain of hospitals and medical centers to treat every possible ailment in this world. India witnesses a big disparity in the quality of healthcare in the public hospitals used by locals and the private hospitals and clinics that attend affluent local clients and medical tourists.
Alternative health procedures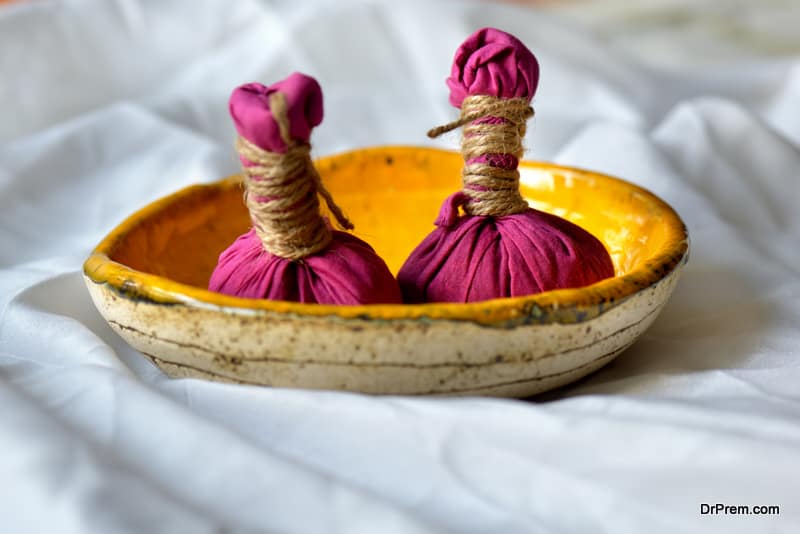 India also attracts considerable number of visitors by the sheer dint of offering quality alternative health procedures like Homeopathy and Yoga. In addition, a number of Ayurvedic hospitals practicing conventional Indian system of alternative medicine also find a considerable number of takers not only from the country but also from offshore locations. India's reliable and cost effective medical expertise in alternative therapies are working towards treating patients the best possible way and sending them back to their native soil hale and hearty. Medical tourism expert predict that the alternative therapy sector will be boosted more by new initiatives such as special visas for Ayurvedic treatment.
Short term medical treatment to be allowed for those with tourist visas in India
Apart from the normal requirement of a passport and visa for traveling in India, a medical visa is given to those in quest for medical treatment in recognized and specialized heath care centers of the country. The approval also allows two attendants who have blood relations with the primary applicant under separate medical attendant visas. However, this visa is not allowed in case of surrogacy. Original passport with a validity of minimum 6 months and its photocopy bearing the signature page are required. The passport should have at least two blank pages for visa stamping.
Conditions and procedures for obtaining Indian medical visa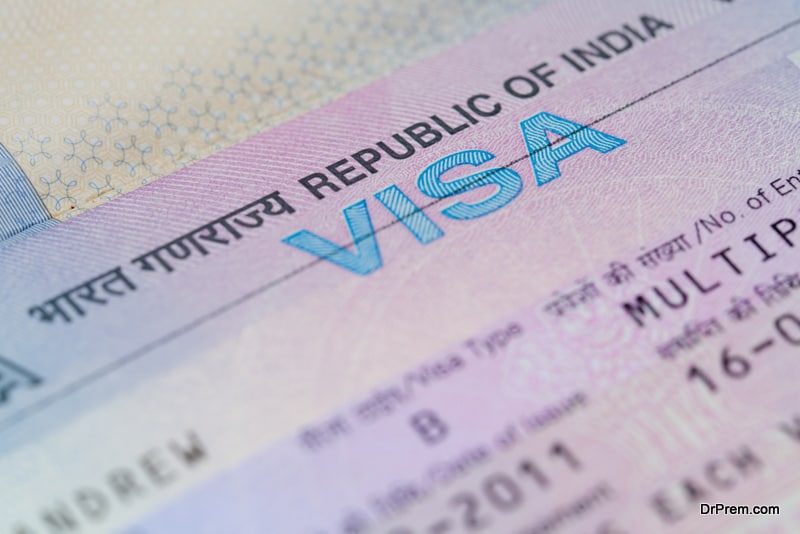 – The Indian missions abroad may examine the documents offered for medical visa meticulously about the bonafide motive behind the request.
– It will ensure that the applicant has obtained prior advice from a competent authority from his home country.
In case a foreign patient wishes to undergo treatment under the Indian system of medicine, his case will be given a sincere deliberation. This type of visa is permitted for seeking medical treatment only in recognized hospitals. The list of ailments covered by medical visas is as follows:
a) Neurosurgery.
b) Ophthalmic disorder.
c) Cardiac disorders.
d) Organ transplantation.
e) Renal disorder.
f) Plastic surgery.
g) Joint replacement and many more.
Validity of the medical visa and its extension
The visa may be initially extended for a period of one year or the period of treatment whichever is less. It can be extended for one year more provided the state government / FRROs allow it on the submission of a medical certificate backed up by a documented advice from a specialized and reputed hospital of the country. Further extension of visa, if required, will be granted only by the Ministry of Home Affairs.
Registration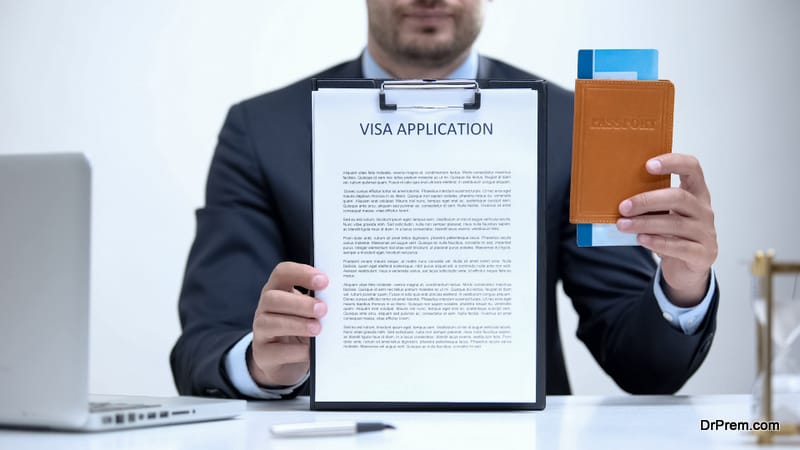 Foreigners seeking medical treatment in India and trying for a medical visa will be required themselves to get registered first. This is mandatory and must be obtained within 14 days from the date of their arrival from the concerned FRROs.
Visas to attendants and members of the family of the chief applicant
Only 2 family members having blood relation and attendants for patients seeking treatment in India may be allowed a miscellaneous visa which is co terminus with the medical visa of the patient.
The requirement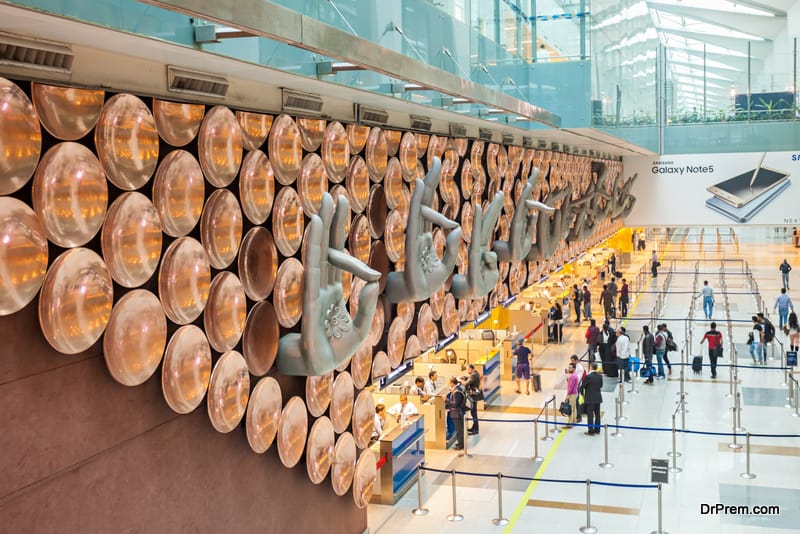 The Government of India is all out in its effort to enhance Medical Tourism in India. Survey says, Indian medical tourism is expected to hit the 6 million dollar mark by the end of 2018. Medical tourism expert say that the number of foreign tourists seeking medical treatment in India is likely to double the current figure in next 4 years.
-Developing uniform and simplified visa formalities for foreign medical tourists together with all updates and important information in connection with obtaining a medical visa should be categorically exhibited in Indian embassy website and made accessible to everyone across the globe.
-Short term medical treatment should be permitted with tourist category visa.
– Money transfer procedures to the country fir medical treatment purpose must be simplified through National Accreditation Board for hospitals and healthcare platform by setting up trustworthy online medical portal.
Why does it matter?
Factors supporting Medical treatment in India and the resulting necessity for visa formalities have a valid background.
-A number of patients from the neighboring countries receive world class medical treatment from Indian doctors leading to an increase in patient survival rates.
-Compared to affluent countries like the US, European nations, Australia and Japan, the comparative cost of treatment is several times lower in India.
-The quality of treatment and availability of medical facilities are at par with the developed nations.
-Many of the Indian doctors have international exposure and degrees from the UK and the US. Their care and dedication leave the foreign medical tourists satisfied.
Mounting demand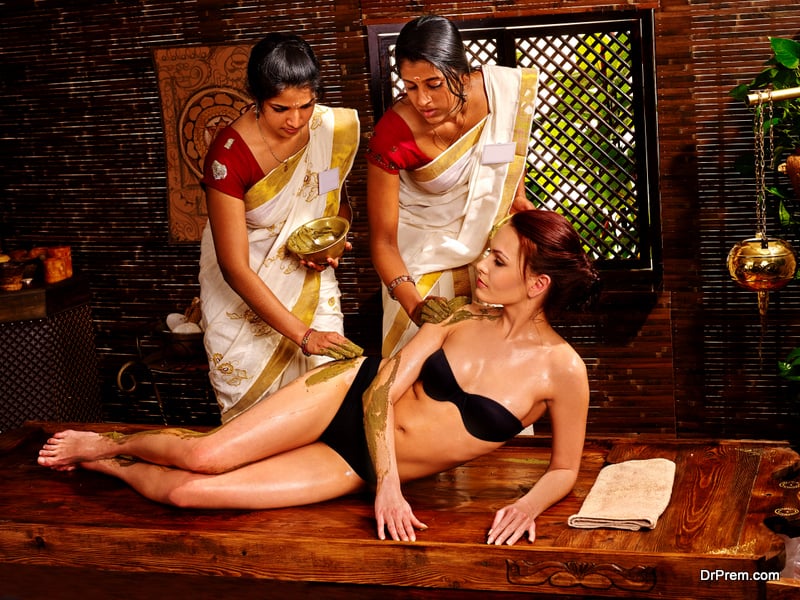 Given the standard of our infrastructure compared to global standard there hasn't been any drop in the number of foreign nationals being admitted in Indian nursing homes. Every year the figure reaches around a staggering 200000!
There has been a pronounced inclination among foreigners to seek traditional medical treatment like Ayurvedic medicines who contact medical tourism facilitator companies to make arrangements.
Other factors to consider enhancing medical tourism in India:
-Low cost of treatment cannot be the only strong enough incentive for a foreigner to prefer Indian hospitals. The infrastructure should be upgraded as well.
-The health and hygiene factor should be considered seriously. Lack of cleanliness and certain unhealthy practices among growing Indian population would expose the foreign tourists to secondary infection. This is a big obstacle to development of medical tourism in our country.
-Prime focus should be on the areas of strength along with the development of core medical treatment facilities. Excessive marketing and advertising may beat the very purpose of medical tourism.
Inflow of Doctors spruces up Indian Medical Tourism
Every year, many patients travel outside their countries in the search of quality care at affordable prices. India is one of the best medical service providers. It offer quality healthcare, recreational programs, and has a variety of skilled or experienced medical staff.
Earlier, many doctors and surgeons moved outside India in search of better facilities and quality medical training. They left India, as it lacked technology, expertise, and research centers. Now, times have changed and the trend is reversing. Many Indian doctors are returning to their homeland as they have better opportunities to earn more in their own country.
Flourishing medical tourism has changed the condition and status of medical services in India. People can avail best medical care in their own land at affordable prices. India is contributing greatly to the booming medical tourism sector. The country offers international standards of medical care to patients. Patients from western countries like the USA and Britain often prefer India to avail medical treatment because of its expertise and specialized doctors. Global medical tourism facilitator companies send their clients to India.
Many Indian hospitals have taken steps to deal with this inflow of patients. Apollo Hospitals is the biggest hospital chain in India. It has also garnered trust as a premier destination for medical tourism in India. To keep up its image as a provider of quality medical care, several Apollo hospitals offer separate wings for foreign medical tourists. Apollo hospitals started in Chennai, which has emerged as the leading city in Indian medical tourism sector. The Apollo chain of hospitals is renowned all over the world for affordable healthcare facilities. It provides facilities not only for patients but also for doctors as well as surgeons.
Indian emigrant doctors want to come back and want to join Indian medical institutes.
Apollo is the huge gainer of foreign patients and doctors. It is booming as a big part of Indian medical tourism sector to offer astonishing health and job opportunities to medical tourists as well as doctors. Apollo gets many job applications from doctors every year from countries like the USA, Germany, Britain, and Australia.
Expat doctors returning to India bring expertise, experience and knowledge with them. This benefits not only the hospitals, but also allow for better care of the patient. As opportunities and salaries grow in India, several doctors of Indian origin find it more beneficial to practice in their home country. Most hospitals in India have a staff well trained in English, so patients can generally communicate with ease.