Great opportunities lie ahead for wellness resorts as immunity-boosting retreats pick up among other wellness travel trends. Fast growing metabolic disorders all over the world has created a massive immune-compromised population who are easy preys to any microbial assault and ultimately face the worst consequences. A planned wellness vacation offers great opportunities to rebuild immunity which often gets overlooked amid daily hectic schedules.
There is a serious need to be selective of the places we visit, the food we eat, the way we travel, and the people we meet. While there is a diverse range of wellness resorts that are widespread across the globe, one could focuson immunity-boosting packages that these wellness retreats have to offer. This immediate rise in health concerns has entailed introducing immunity-boosting retreats on an extensive platform. Multifarious wellness itineraries are designed to cater and support your body's natural defenses while raising energy levels.
Rise in immunity tourism on the cards?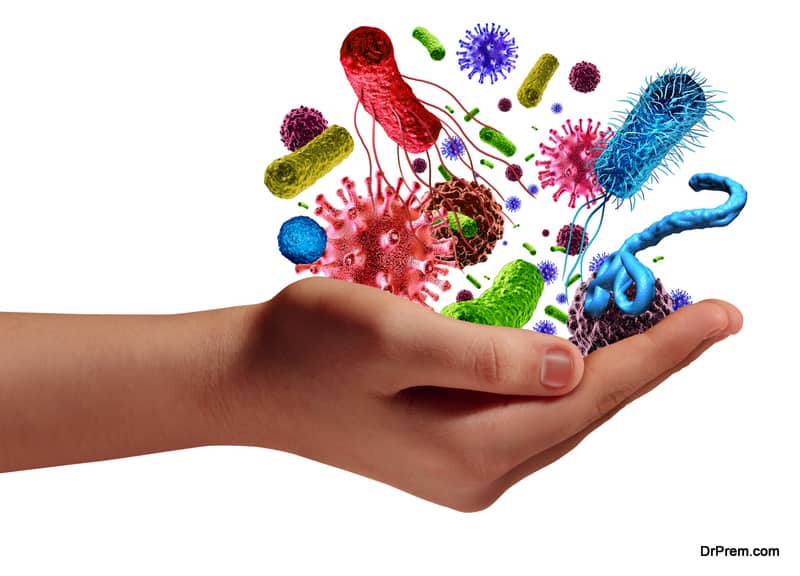 There is no doubt people have gone crazy about immunity-boosting. Perhaps, for the first time they are considering it seriously and have become more mindful in choices. Wellness tourism destinations known for authentic and traditional healing programs have suddenly come into the limelight with specialized immunity tourism itineraries where vacationers can have fun as well as reinforce their core fighting strength. 
Previously, if it has been travelling for wellness, the tagline for wellness vacation, now it is travelling for immunity or immunity tourism.  With the world pretty sure that pandemics to re-evolve in some form or the other in near future, immunity-boosting efforts would become integral in lifestyle.  It is the immunity that would be the most useful weapon in the armory to fight off foreign invasions. Travelers are looking for relaxed travel and would prefer spending more days in quality wellness-enhancing activities like immunity build up instead of setting off for a hurricane sight-seeing itinerary as in the past.
A lookout for Wellness Resorts 
What does it take for a resort to create immunity-boosting programs? It is not all about good food, physical exercise and good sleep, the key is to strike the right balanceof everything factoring in various other conditions. How a retreat or resort can contribute to this? As a guest, what you can expect from these retreats? How resorts can gift unique experiences catering to this rising demand of wellness travellers without going into overdrive? Let us make a study.
Wellness resorts and retreats have to exercise caution in offering programs that help in building and reinforcing body immunity naturally. Just guzzling supplements and popping in vitamin pills does not ensure immunity build up. Providers need to be extremely careful in designing their immunity-boosting programs based on science-backed practices.
Focusing on Immunity-based Nutrition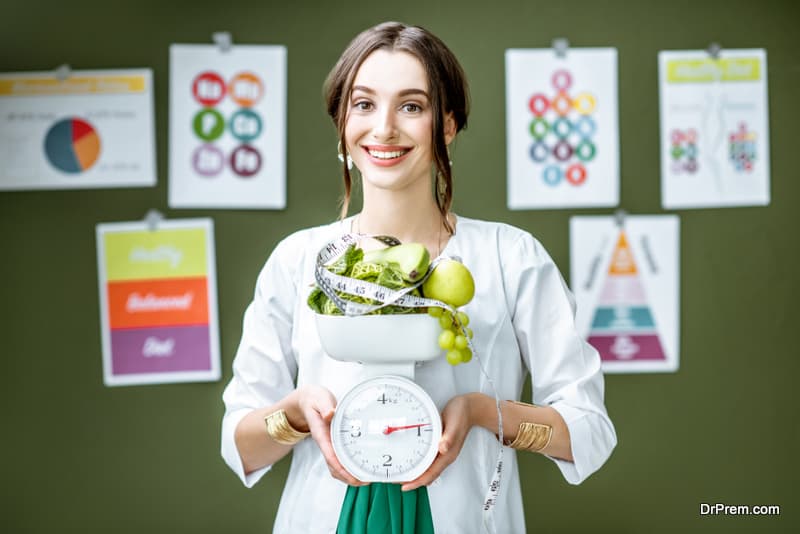 Eating a healthy diet tops the priority list in maintaining the well-being of a human body. Many of us surpass the advantages a balanced diet can have over our day-to-day living. Our immune system is the sum-total of the guardians of our body which enables it to resist infection under normal conditions. Immunity depends on proper nutrition, physical fitness, age and environment. When this natural immunity is taken for granted by poor nutritional status and other conditions, a person may develop infections. If the person is in a poor nutritional state, an attack of common infectious diseases can endanger life itself.
Crafting customized Diet Plans
One should identify the kind of food that suits an individual. We often get caught up in the latest fads of nutrition and readily adopt it by plunging into it for the hype being created. But we are unaware that every body type is different. What works for one needn't work for the other. Wellness resorts can create customized immunity-boosting food plans for the guest, be it for the purpose to boost immunity or for a fitness freak who needs to stick to one's limited calorie intake of the day. As healthy food is the most vital form of living, it can go ahead and become the USP of the wellness resort.
One cannot deny the benefits of clean eating where innovative nutrition plans can be custom-made to create a happy brood of healthy guests. With the classification of food and the role of a proper diet, holistic nutritionists can establish remarkable changes in the lives of their clients. They can imbibe these healthy practices into their daily routine life. Hereon, your wellness resort experience will have a permanent space carved into their well-being, evolving a layperson into a conscious eater.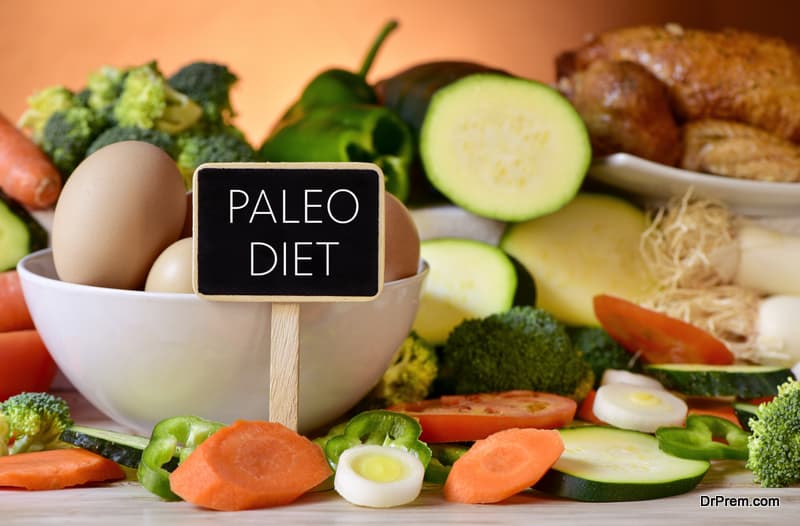 Introduction of mindful eating diets like The Paleo Diet, The Blood Type Diet, The Vegan Diet, The South Beach Diet, can be made a part of the wellness resort programme. Ancient Indian methods of Ayurvedic Diet can become an integral part of the approach to a healthy envisioned lifestyle. Imagine the treasure of knowledge your clients will be taking back home as a takeaway.
Workable diet plans can be crafted suitably as per as the physician's recommendations and diet restrictions. The holistic kitchen at a wellness retreat can create a menu adhering to the doctor's advice. The healing of the guest should be the priority of a wellness retreat.
Detoxification is the key
Your liver and kidneys should work at an apogee to expel toxins built-up within the body. In that sense, eating sattvic foods or taking organic herbal supplements high in antioxidants, magnesium, zinc, vitamin C, D and drinking healthy juices can help in the detoxification of your system. This would thus aid in developing your natural immunity to fight viral infections.
Detoxifying herbal massage therapy like Panchakarma, or among the western ones like Lymphatic Drainage Massage or body treatment featuring Dead Sea salt and mud have a lasting impact for weeks making you fill with vigor and rejuvenated. Such therapies aim at cleansing your system by increasing the blood flow inside the body and build immunity.
Create resistance-building workout programs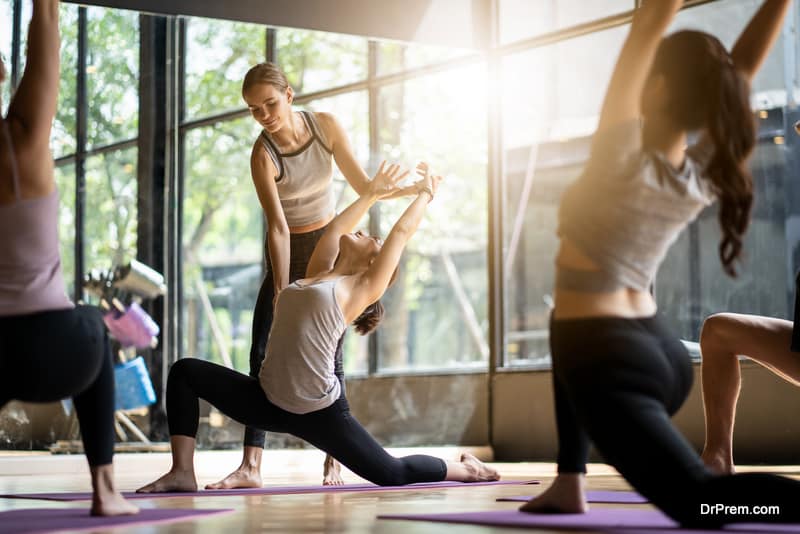 Wellness resorts need to select resistance-building physical exercises and workouts to stimulate different glands in producing immunity-boosting hormones. The workouts should be aimed to manage chronic conditions, if any, and stimulate the circulatory system to build resistance protecting the body from deadly microbial and inflammatory invasions.
Destination resorts have a great opportunity to create great immunity-boosting programs by wisely tapping natural resources. It could be Thermal springs, exotic herbs, salt caves (halotherapy) and the like. Various such programs could be integrated with specific mind-body practices and other activities to offer a great wellness experience that would be long lasting.  The resorts will have to pay special attention to infrastructure rearrangement by creating special spaces for these programs.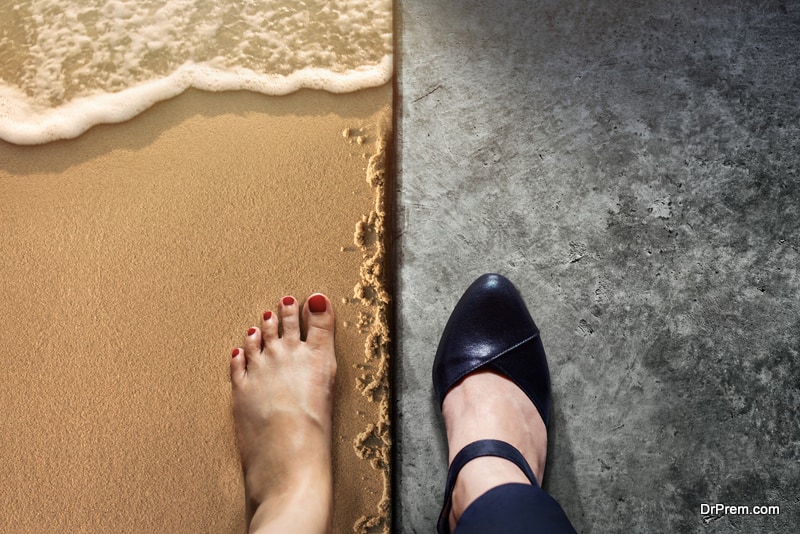 Severe disruptions in work-rest balance leads to a dip in body immunity. If the body is not given adequate repair time after a hectic day, the entire system gets topsy turvy. If this persists, people develop immunity-related ailments which in course of time becomes difficult to manage. Wellness resorts can help guests in building a healthy work-rest routine through specific programs. Under proper guidance, setting into regularity will not be an issue at all whatever may be other life commitments.
Get professional Expertise in Holistic Healing
Since past centuries, we have heavily relied on Western medicine, i.e Allopathic medication which is known to treat only the symptoms and diseases using drugs, radiation, or surgery, rather than the source of the disease. This approach to treating health issues is useful when fast recovery is a mandate. In the long run, this approach might further end up suppressing the symptoms of the actual disease making it a deep-seated problem for life.
On the other hand, Eastern medicine refers to the array of therapies of holistic healing, also known as Complementary and alternative medicine (CAM) or Integrative medicine takes into account your history and lifestyle. The specialist works to treat the whole person rather than just the ailment. Your mind, body, and soul are taken into consideration as a whole to promote healing and your well-being.
Many individuals are taking a holistic approach to healing and wellness and are incorporating techniques outside the fields of medical and mental health. CAM includes techniques such as acupuncture aromatherapy, homeopathy, massage, energy healing, reflexology, meditation, yoga, nutritional therapies, herbs and vitamin supplements, tai chi and qi gong. Wellness resorts are now collaborating with medical professionals and health care specialists to provide services with practical knowledge and experience on life concepts.
Programs and treatments offered in immunity-boosting Retreats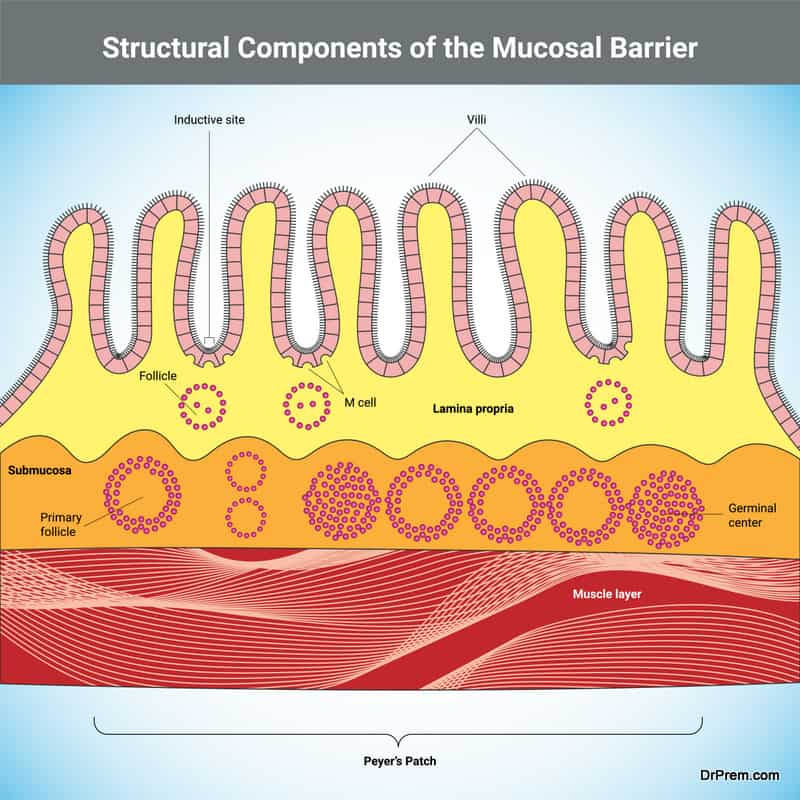 Your bodies are naturally designed to protect against infections caused by pathogens and prevent them from invading your system. Beginning with the skin, your largest organ acts as a barrier from environmental conditions. Harmful micro-organisms get trapped in the mucous membrane of the body, which lines the respiratory, digestive, and urogenital tracts. Nature has its unique and intelligent ways to take care of us but we need to maintain this biological balance time and again through nourished attention to self.
Here are some of the common programs offered in immunity-boosting retreats to reinforce the in-built body immunity.
Our body symptoms are all connected and one thing leads to the other like a domino effect. This applies too with good habits. If one adopts a healthy lifestyle its benefits are seen when we are least affected by diseases despite them surrounding us. Hypoxia is a condition when your body doesn't get enough oxygen which occurs at times during an air commute. It can be reversed by increasing your oxygen intake. A method for providing extra oxygen is Oxygen Therapy. Resorts have immunity-boosting packages with provisions for like oxygen therapy using advanced techniques.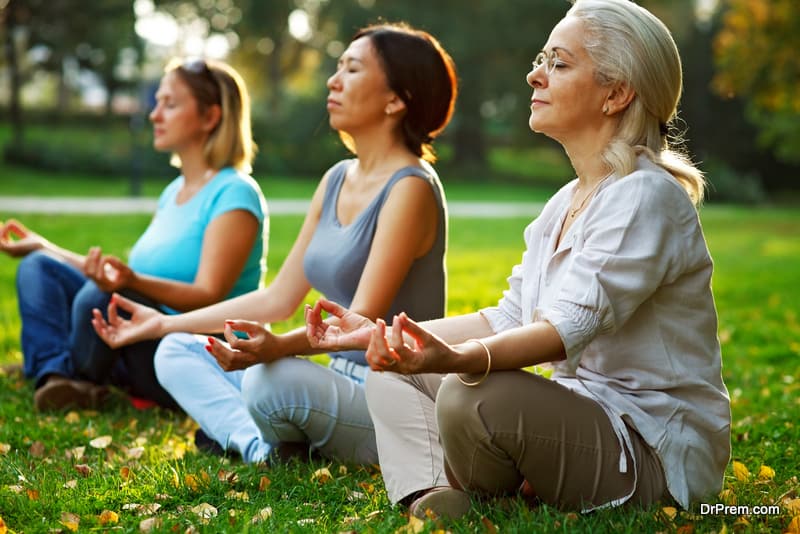 Deep breathing exercises which is the practice of Pranayama, would prepare the body to combat illness when it shows up unattended. Yoga Asanas or mild exercise should suffice the lack of oxygen content in our body.
Sleep retreats already finding a place in various wellness programs are also getting integrated with immunity-boosting programs. Poor sleep resulting from mounting stress and other underlying conditions has adverse effects on human immunity. Planned sleep-inducing exercises help guests set the right circadian rhythm for quality sleep.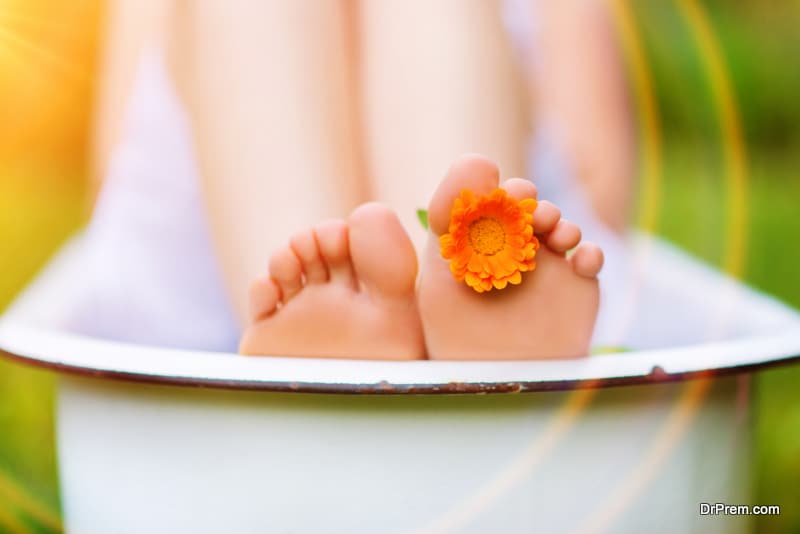 Natural and herbal medicinal bathing and cleaning products can be given as hampers for immunity purposes. Custom prepared formulations can be offered for guests who have special needs or a medical condition. 
Stress management programs
Regular ongoing stress can weaken the immune system of the human body. Developing stress management programmes and educating the public on holistic practices like Reiki, Pranic Healing, Crystal Healing and Quantum healing often find place in immunity-boosting retreats. One can argue about the effects these practices have on us as a healing system. But to summarize, it channels the pure universal energy directly into us, it recovers the human body at first hand. It restores the balance within which in turn helps your immune system to function to its optimum. Qi Gong and Tai chi are also such practices.
Consultation sessions and tutorials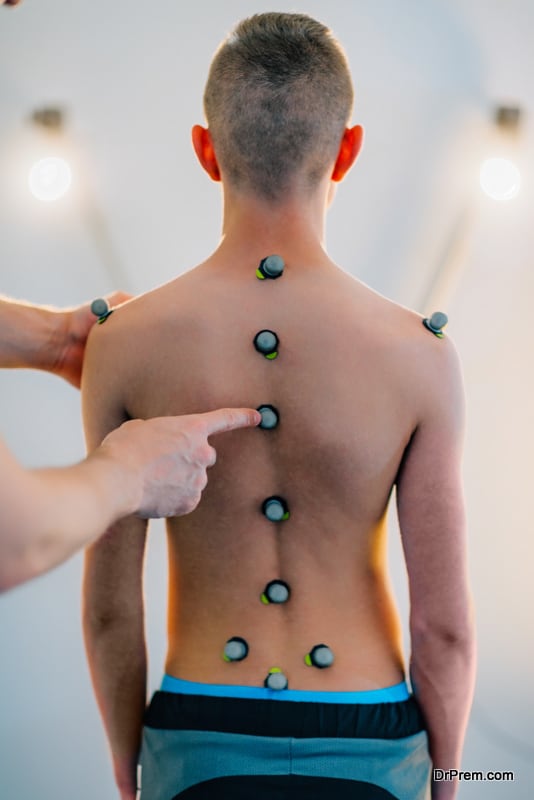 Immunity-boosting packages can include consultations, body composition analysis, postural assessment, fitness, outdoor activities and meditation classes for boosting good health. Talks on therapeutic food, herbal medicines like Ayurveda, Naturopathy, Yoga and Traditional Chinese medicine go a long way to enhance and achieve the quality of living.
Wellness luxury resorts are equipped with the utmost personalized care to ensure a soothing wellness retreat and spa vacation. Quality service and comfort; these resorts attend to your special needs at all times. Careful guidance is provided through consultation with a holistic practitioner who explores the unattended parts of you. Mental health concerns are considered towards a detailed treatment plan to achieve specific health goals.
Workshops shaping Immunity-Boosting programmes
Immune Boosting Detox programmes are building an ascending tempo along with expert advice from doctors, nutritionists, and personal trainers to help you kickstart your wellness journey. Wellness centers are designing tools that support necessary changes and rejuvenate your body. Resorts need to take it further to pinpoint wellness-related alternative therapies. Be it through nutrition, workout or mindful activities, immunity-boosting programmes are the need of the time.
Wellness resorts can include health packages to balance energy and reinvigorate with yoga, meditation and spa treatments. A buffet plan of healthy vegan meals and nutritional drinks to purify your body would work wonders towards repairing the cells and body tissues. This should safeguard the guest from the upcoming deadly diseases if any they encounter. Long gone are the days when we entirely relied upon allopathic medicines to cure our health sufferings.
Though science takes these alternative healing methods with a grain of salt, personal experiences and for that matter even science to some extent has proved of its restorative effect for prolonged illnesses. Calming of the mind at the root level to get rid of physical problems of the body is accepted now than it was ever done before. Awareness for such activities among the layman are guided ahead by the wellness resorts. After all, people visit such places for the sake of relaxation. The introduction of immunity-boosting packages would give an edge to the resorts over the ones that only focus on providing mere accommodation.
Strict adherence to safety and sanitization protocols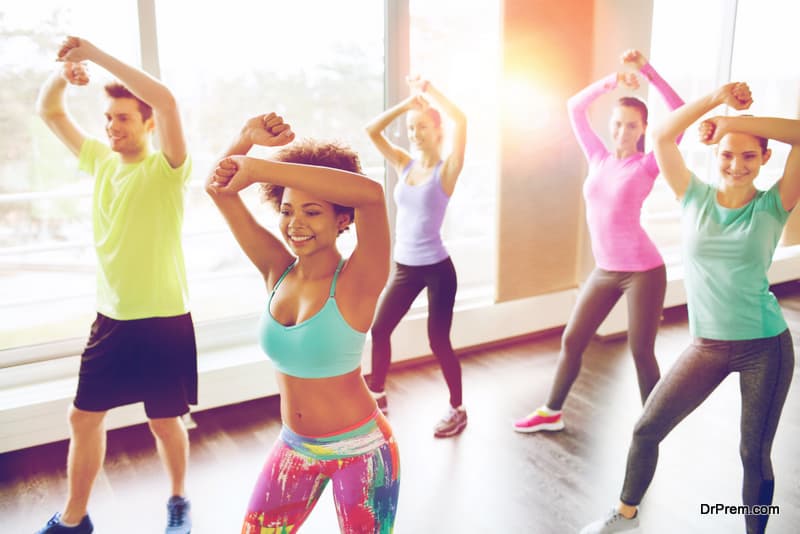 Wellness resorts need to take extra precautionary measures with hygiene as they are close in contact with the guests during personal sessions like massage therapies, physical fitness activities like Yoga, Zumba, Crossfit, Gym training, etc. If the trust is built among the tourists, their choices of the resorts will depend on the safety measures too taken by the hotel. Safety and sanitization standards can be marketed on websites or social platforms. One-on-one publicity can be done through posters and flyers about the arrangements on precautions taken to make your property a safe zone. That should remove all doubts in the minds of the visitors.
Special tips for wellness travelers
As a wellness-conscious individual, there is nothing wrong to plan for immunity reboot in suitable wellness resorts. How exciting or beneficial an immunity-boosting wellness retreat may seem to be, it is imperative to understand the details before giving a thumbs up to it.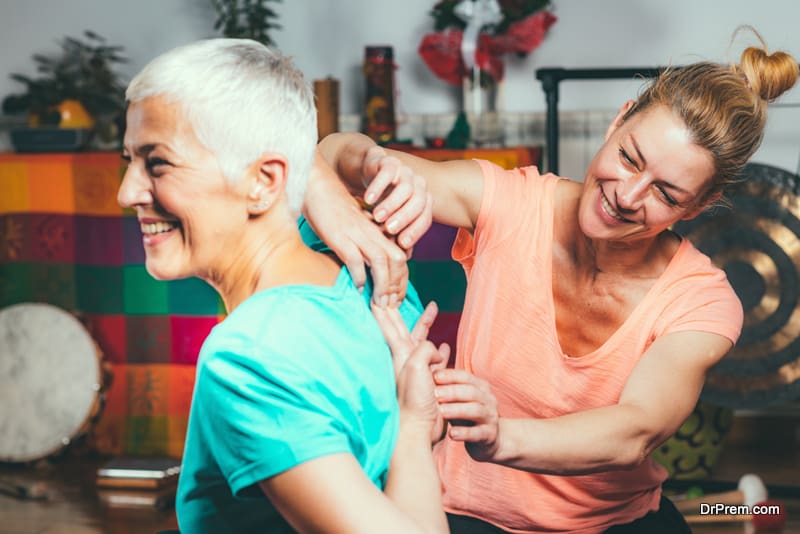 What the program is offering and how it is going to benefit you? What are the prerequisites? Have a talk with the providers and get satisfactory answers. Know the details of specialists involved in the retreats. What safety measures one has to take? Any possible downsides? Make sure to get clarified about all these.
Safety during Accommodation 
When you are booking a resort, you need to check for its hygiene. Are they following safety measures? It should be a mandate for the resorts and hotels to mention the hygienic conditions and what they are doing to keep the guest safe. The resortswill have listed on their websites and social media platforms about the efforts that are been taken to sanitize their property. Not only should they be catering to the safety of the guests but also their employees. In that manner, the whole pattern of taking precaution closes off to a full circle. The resort's updated hygiene practices should be verified in advance before you set out to journey.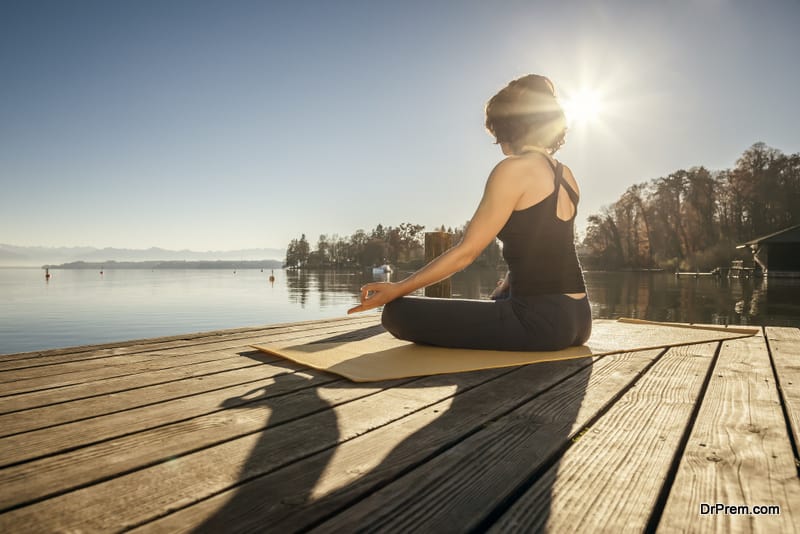 Be aware of the location which you have selected to book your stay. Choose wellness resorts away from the crowded places. Making choices in cramped locations should be a big no. Hotels having wide outdoor spaces or common areas are a better pick so one can practice social distancing and still enjoy the property.
The first rule when you are outdoors touring is to keep yourself well hydrated. Of all the benefits it has to offer; consuming water at regular intervals strengthens your immune system by helping the body to eliminate the bacteria and toxins that cause infection. Always reserve a space to carry a bottle with you whenever and wherever you go.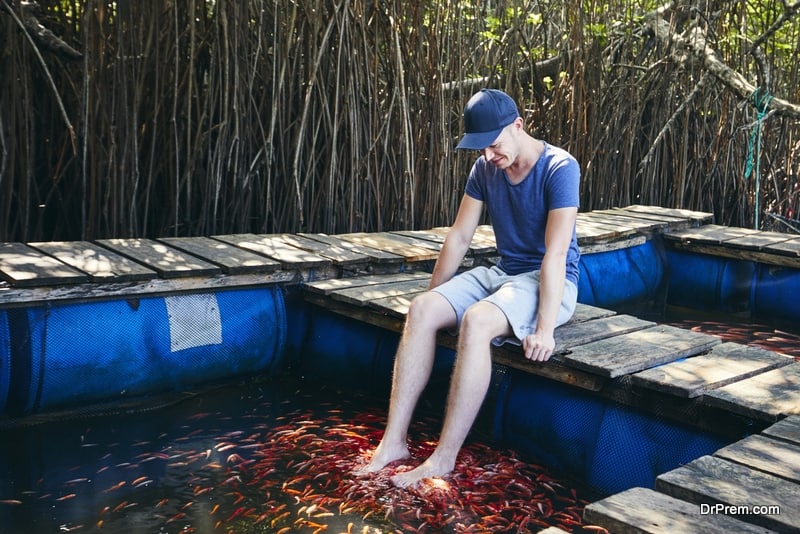 Many are apprehensive about the precautionary measures while travelling. But there also those who are plunging back into their wandering spirits and have their itinerary ready for their extensively planned leisure trip. So, how careful one needs to be and how leniently you can lose yourself to enjoy your vacation with a free mindset? Your mode of travel determines the majority part of your safety. For short distances, using your vehicle or a rented one is a wise decision. As one refrains with minimal contact from other citizens, it is safer than public transportation like air, trains and buses.
The world seems to have joined the bandwagon of immunity-boosting movement all of a sudden. An encouraging sign for global health as long as people follow it in the right way. Wellness resorts are dishing out curated programs to meet this growing demand of wellness. The good news is, this trend is likely to stay forever since maintaining body immunity is a continuous process which may need periodic overhaul in immunity-boosting retreats.