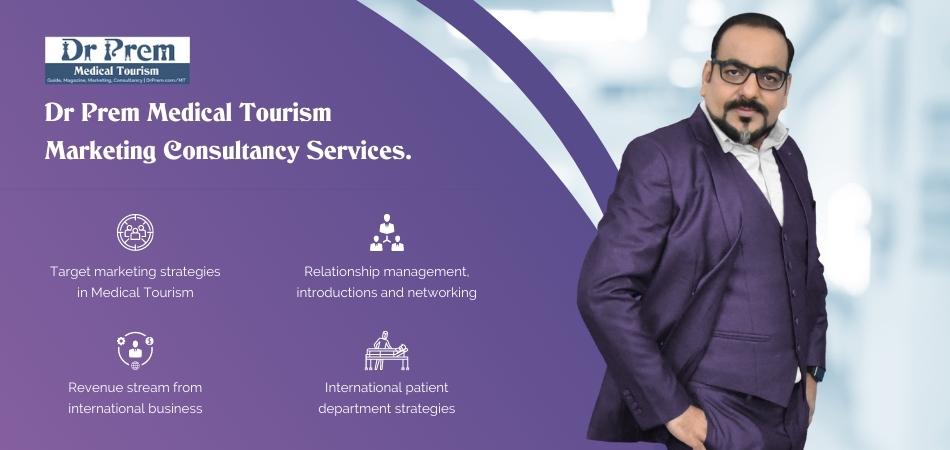 Medical tourism is becoming an increasingly popular choice for those wishing to undergo a medical procedure/treatment albeit the extremely high healthcare costs in the US and the UK. The number of medical tourism destinations is also on the rise with many countries jumping into the market with the aim of attracting medical tourists from the West.
Superior healthcare facilities, well-developed infrastructure, modernized technology and highly skilled medical professionals have all brought some global destinations to the top on the medical tourism chart. With high-quality healthcare at affordable costs, these places have been earning good revenue for their countries through medical tourism business. As such, here are some of the most popular medical tourism destinations in the world that remain the preferred choices for many medical tourists.
In this guide, we will detail you about the following destinations:
A Short Guide to Popular Medical Tourism Destinations – Essential Features and Unique Propositions
Few most popular medical tourism destinations in the world
Singapore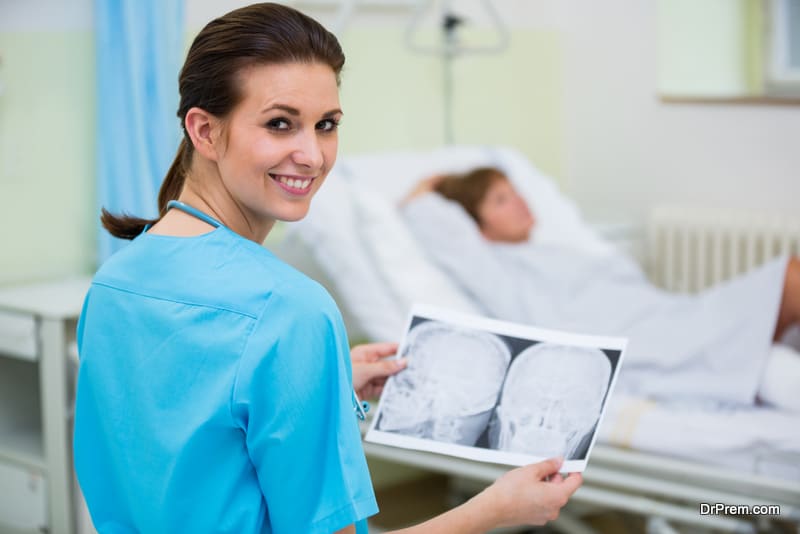 A highly developed nation that boasts of a free economy, Singapore is a popular medical tourism destination for patients from Asia as well as the West. The WHO ranks the nation's healthcare system the best in Asia and sixth best in the entire world. Some of the main drivers for the country's immense popularity among medical tourists include personal responsibility, excellent patient-physician relationship, unmatched quality of life, increased life expectancy and of course, excellent healthcare facilities at extremely affordable costs which is why Singapore has been listed in our medical tourism book.
Read More About Medical Tourism in Singapore
Brazil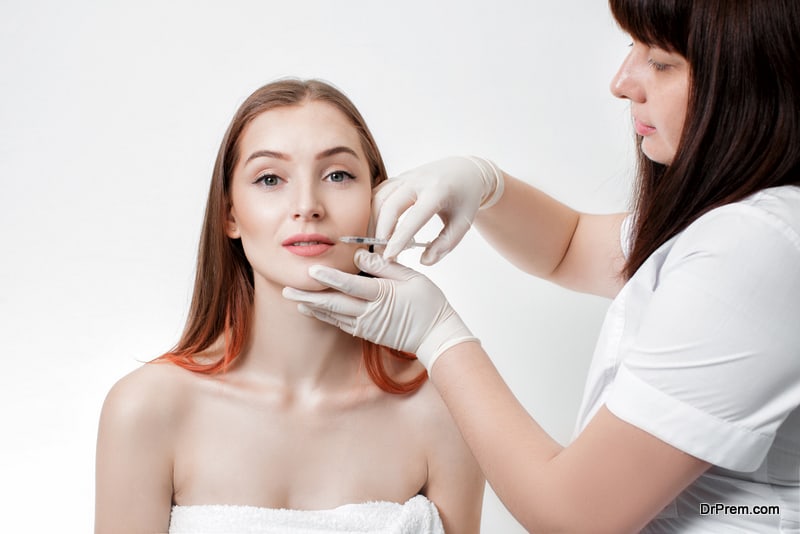 Boasting of advanced healthcare technologies, Brazil is very popular for cosmetic surgeries. The nation also boasts of having the highest occupancy of cosmetic surgeons in the world. With over 40 JCI accredited hospitals, Brazil can help medical tourists undergo plastic surgeries for at least 60% of the costs they would incur for the same procedures in the west. The cosmetic surgeons here are also considered the best in the world and can perform nearly any kind of procedure. Some even perform cosmetic surgeries on pets. A medical tourism consultant may advise their clients to fly to Brazil for affordable aesthetic surgeries.
Most of the hospitals and healthcare facilities in Brazil have the JCAHO accreditation. And Sao Paulo in Brazil boasts of housing the best healthcare facilities in the world, in addition to some of the best surgeons on the entire planet. Another added advantage of medical tourism in Brazil is its close proximity to America (approximately 9 hours by flight).
India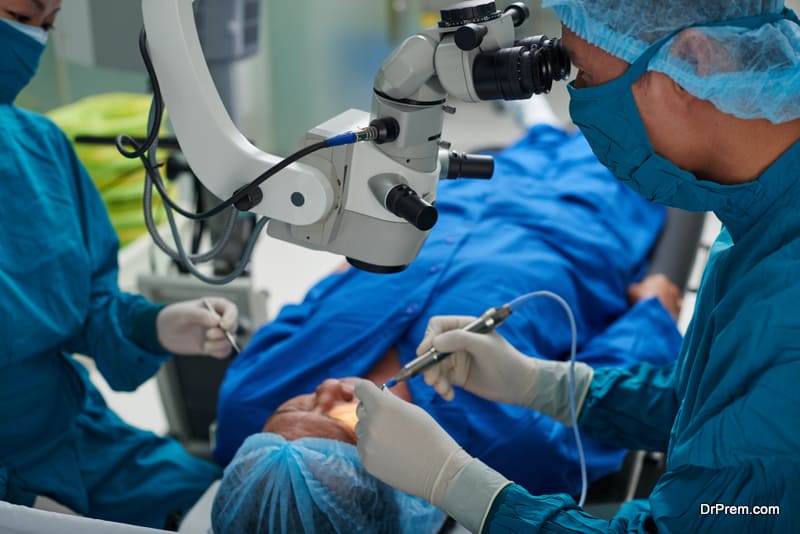 India is renowned for providing medical tourists the option of undergoing high end specialized surgeries for very low prices. According to the NCPA, India offers the best value for money when it comes to medical care. This means you can get the best possible medical treatment and care for the lowest price when compared to every other medical tourism destination in the world.
The nation remains the preferred destination for procedures like eye surgeries, cardiac bypass surgeries, bone marrow transplants and hip grafting/replacements., etc. Healthcare costs in India are almost 75% lesser in India when compared to the US and the UK. With over 100000 patients visiting the nation every year, the medical tourism industry in India is slated to become a $2 billion industry by 2015. Other major drivers include government regulations to ease restrictions for medical tourists, advanced medical equipment and healthcare services, highly skilled doctors and medical trainers and low language barriers, leading to the success of medical tourism business in India.
The country provides all the latest devices and equipment in its JCI-accredited medical facilities that run on the most modern technology. Its government has been investing in the development of infrastructure so more tourists come to the country for receiving medical care. Almost all kinds of popular treatments and procedures are delivered effectively in India. All this and more makes this country one of the leading players in the medical tourism industry.
Read more about Medical Tourism in India.
Thailand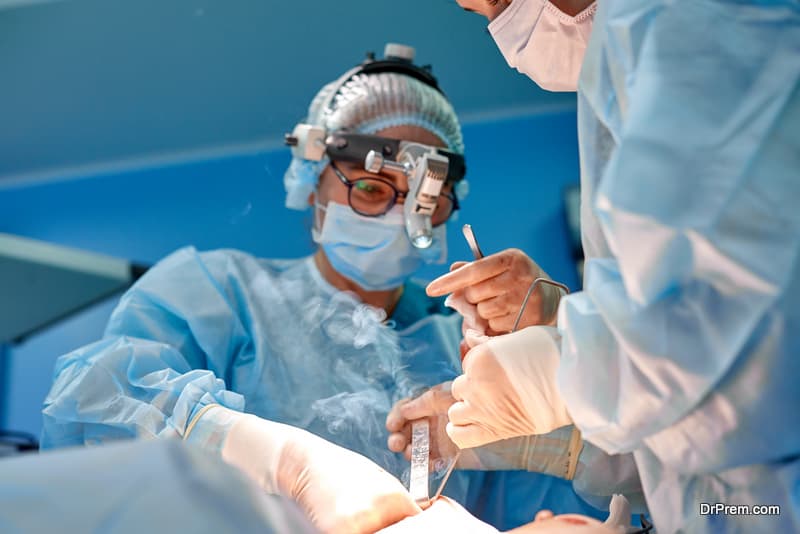 This destination, listed in our medical tourism book,has been constantly increasing its medical tourism by highlighting all its visiting places where patients can receive excellent aftercare. Thailand also has accredited medical facilities delivering high-quality healthcare services.
Thailand's medical tourism industry has grown by 16% in one year alone. And rightly so. The nation has impressed medical tourists worldwide with its range of medical procedures, extremely low healthcare costs and highly qualified medical personnel who can speak English with ease. Medical tourists flock to this wellness destination for a variety of plastic surgeries and other non-elective procedures.
Read more about Medical Tourism in Thailand
Malaysia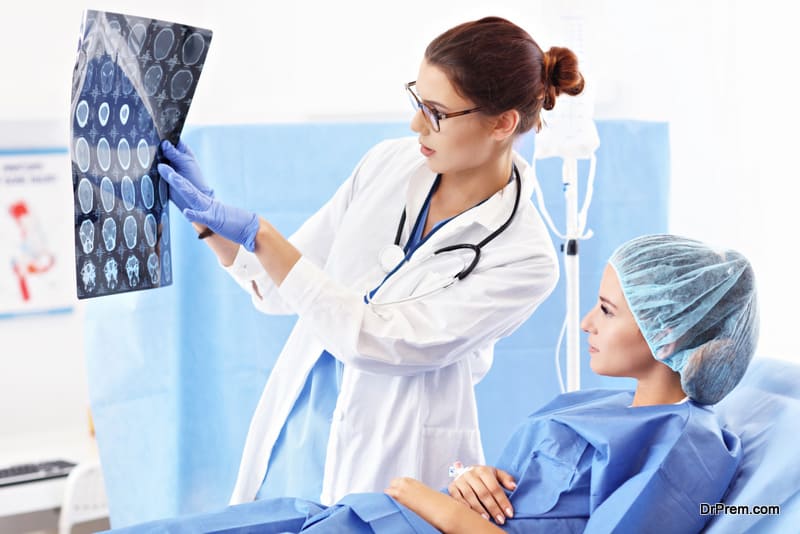 Nearly half a million medical tourists visit Malaysia every year for treatments. Boasting of low healthcare costs and a well developed infrastructure (better than India), the nation has a highly skilled medical workforce that is capable of conversing in a variety of languages, including English. States like Malacca, Kuala Lumpur in Malaysia are the best destinations for Indonesians as well as for Arabians. Your medical tourism facilitator company would help make all arrangements for your trip to Malaysia.
Amazing infrastructure and affordable remedial services are the most advantageous aspects of Malaysian health tourism. Some of the most sought after procedures here include in-vitro fertilization and other physicals that could cost thousands of dollars in the US.
Travel to this country is quite easy for medical tourists who want quick custom clearances. Malaysia offers huge cost savings on almost all kinds of medical treatments and surgeries. The country's government also keeps taking steps to build up medical tourism.
Read more about Medical Tourism in Malaysia
Costa Rica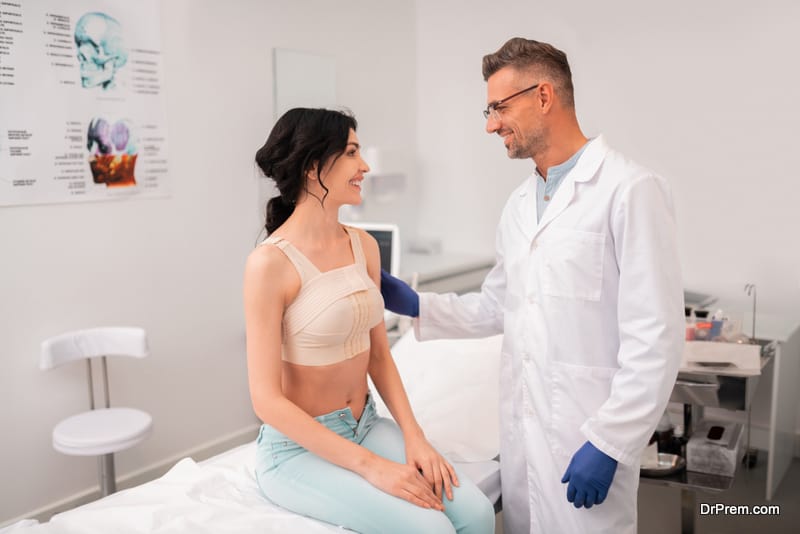 Costa Rica is a beautiful country situated in Central America. It is famous for its comprehensive healthcare system named "Caja". This exclusive package covers simple health checkups to complicated surgeries and the monthly cost ranges between $30 and $90 per individual. Medical tourism consultant companies can boost medical tourism in this country even more.
Read more about Medical Tourism in Costa Rica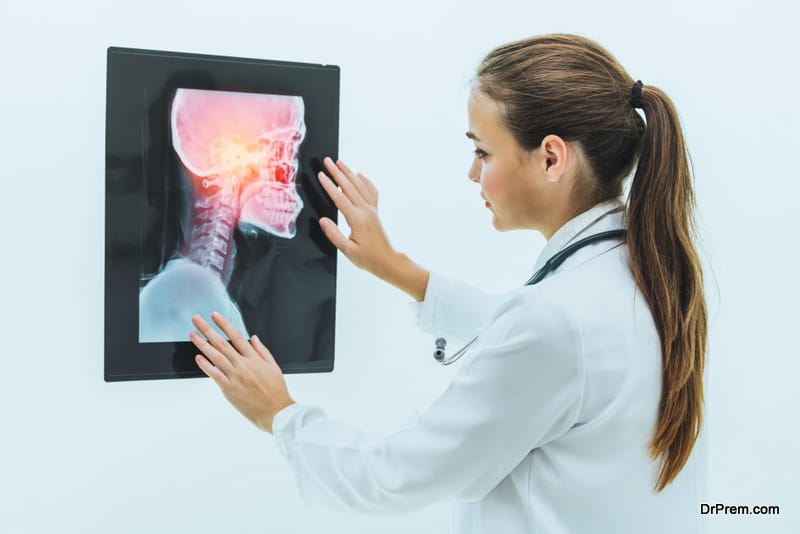 It has emerged as the best medical destination, in past few years. There are four most renowned hospitals of the city and all of those are affiliated from American hospitals. The biggest strength of these hospitals is their well-qualified doctors affiliated with International Medical Associations.
The country is also quite Americanized, with the official currency being the US dollar, and most of the medical specialists being US trained. According to the National Center for Policy Analysis (NCPA), a medical surgery in Panama would easily cost at least 50% lesser than in the USA. And though this figure is high when compared to other Asian countries, it is still a great bargain for those who wish to remain close to home. Medical tourism facilitator companies can arrange for travel to this country.
France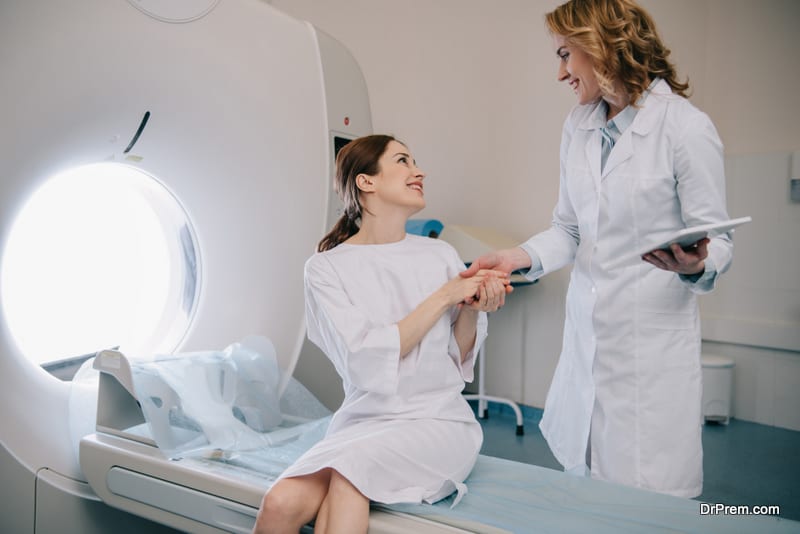 It is one of the most popular European countries offering efficient health tourism services. The country boasts of having a strong public healthcare system, which contributes up to 70 percent of the entire medical expenditure. A medical tourism expert can help the country to attract inbound medical tourism.
Read more about Medical Tourism in France
Mexico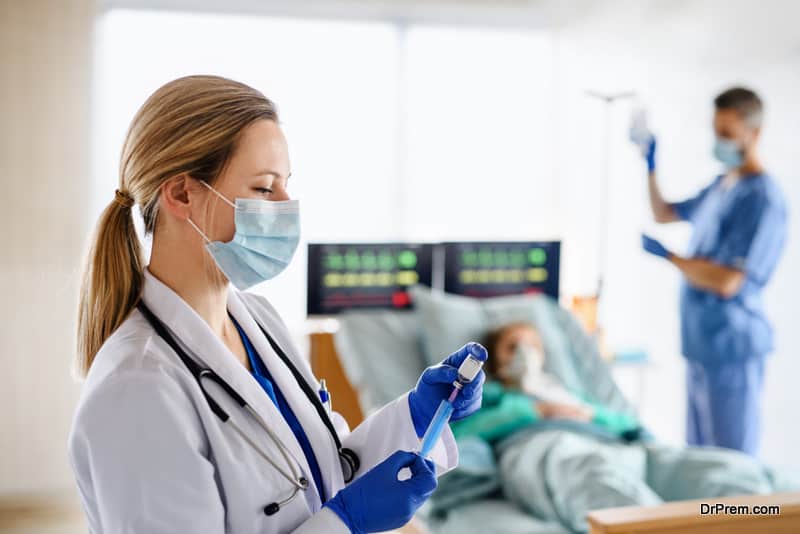 With the rapid growth and advancement of medical tourism, this North American republic has turned into a reliable medical hub. An excellent infrastructure, latest healthcare equipment, skilled specialists and affordable costs are the major attraction offered by the country. Medical tourism facilitators in the US receive massive enquires about various healthcare facilities in Mexico from Americans.
Read more about Medical Tourism in Mexico
Turkey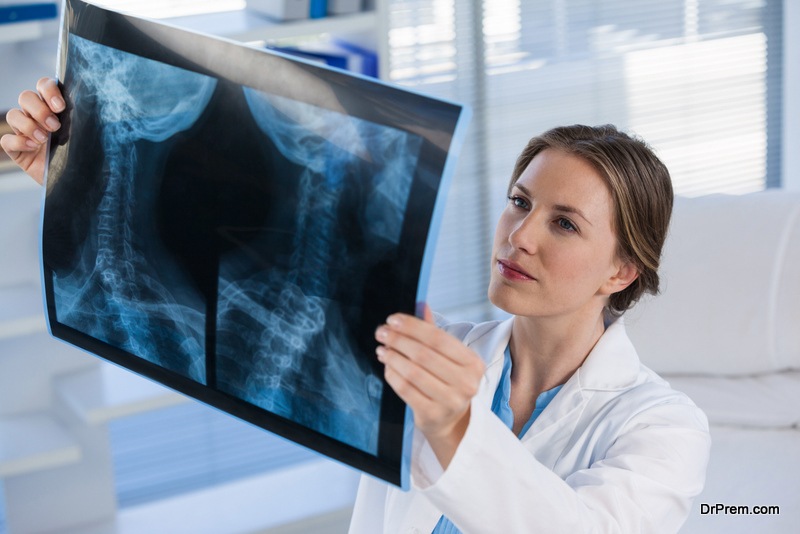 Many patients from the U.S., Balkans, Middle East and Europe come to Turkey for medical treatments. Turkey's Thermal resort towns provide the perfect complementary therapies and programs facilitating recuperation and rejuvenation of tourists. Medical tourism consultants in Turkey run a lucrative business owing to the growing health tourism. There are more than 30 international-level medical facilities in Turkey – all accredited by the Joint Commission International (JCI). People also get some specialized treatments like the infertility treatment at very affordable costs in Turkey.
Read more about Medical Tourism in Turkey
South Korea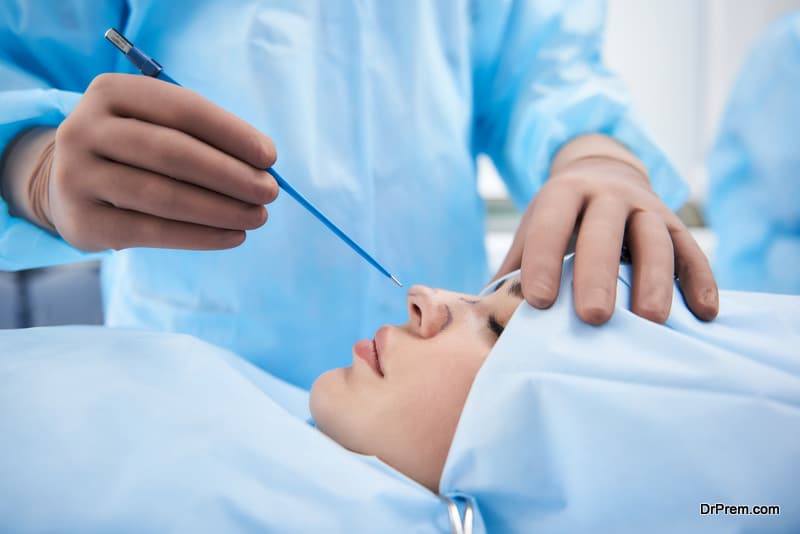 Another budding destination for medical tourism is South Korea where patients receive specialized treatments for some complex medical conditions. Many medical tourists come here for traditional medicine, infertility treatment, spine care, joint replacement, dental care, organ transplant, cancer treatment, etc. This country is also famous for effective treatments related to facelift and nose job.
Read more about Medical Tourism in South Korea
Puerto Rico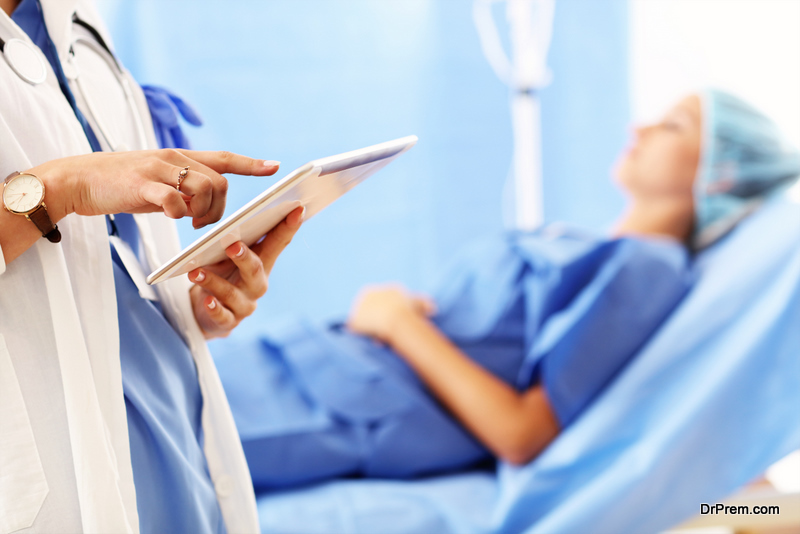 This destination has recently emerged as a player in the medical tourism industry, but has created a place for itself very soon. This is because of the benefits it offers its medical tourists. First, traveling to this place is quite easy. The next thing is the country's wonderful medical infrastructure and professional expertise. Some of the best physicians in the world work at Puerto Rico's medical facilities. Medical tourism expert can help patients travel here for various treatments.
Consult our Medical Tourism Destination Guide for Extensive Details
Top Medical Tourism Destinations in Asia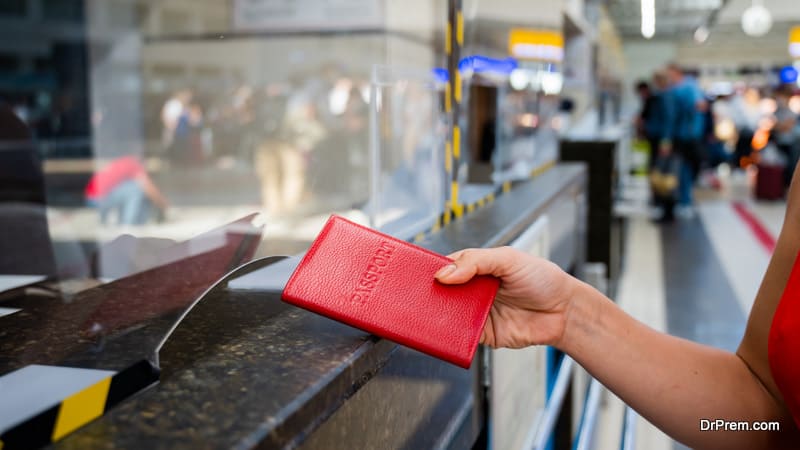 Asia has emerged to be a top medical tourism service provider in the last few years. As the health care services are quite cheap in Asia, many people across the globe depend on Asian tourism destinations to get their treatments done. Few years ago, people from Asian countries used to turn up to the Western countries to avail medical services that were unavailable in Asia. However, now the table has turned and many people from Western countries are traveling to Asia to avail the quality yet cheap health care. People do not travel to Asian countries only to get medical care; they also love to enjoy the exceptional spicy food, the beautiful beaches and the rich culture.
Let us discuss few of the brilliant medical tourism destinations in Asia that provide exceptional health care to the travelers, aside from their chance to explore natural wonders. What more would a traveler require than getting treated in a beautiful travel destination at a very less price.
India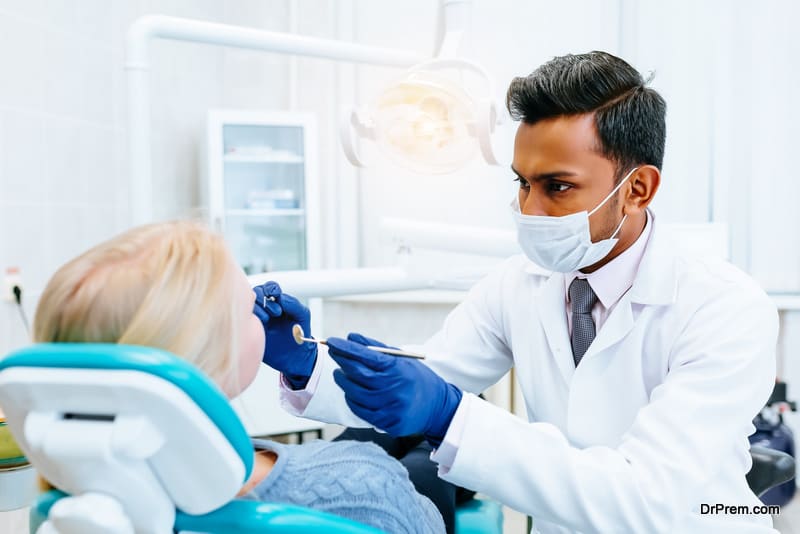 India has become the primary choice of the medical travelers as it provides exceptional treatment in cardio and orthopedic procedures. These treatment processes cost about 80 per cent less than that would be spent in the Western countries. The Indian Ministry of Health has taken proper measures to provide the tourists with the best available services as far as quality of the treatment is concerned. India is also very rich in history and culture and this attracts most of the medical tourists to India. Language has never been a barrier in India as most of the people speak English.
Singapore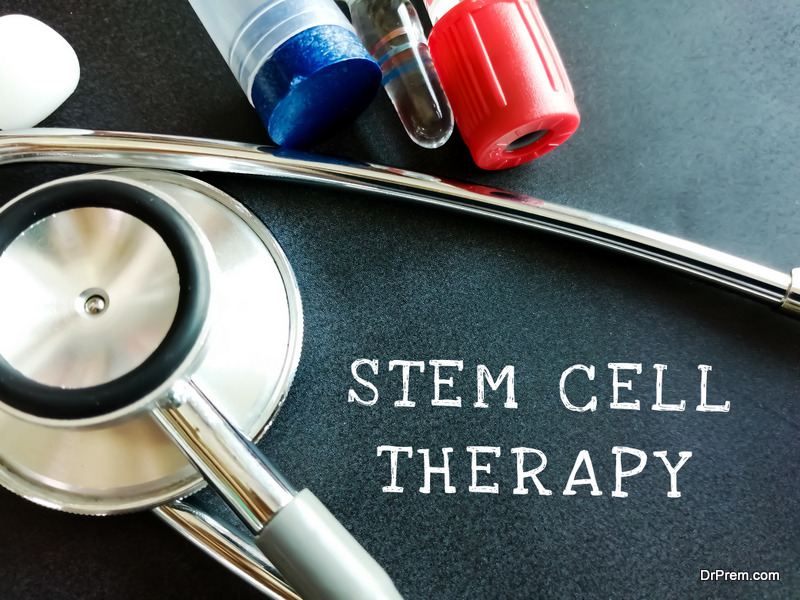 Singapore has been on the top of the list in the best health care providers in Asian region. It has also found its place in the top health care provides all around the globe. The stem cell therapy is the most popular treatment offered in Singapore. Thousands of medical travelers visit Singapore only to avail stem cell therapy. Singapore has also been a step ahead in human embryo research. The rich and diverse culture is also a point of attraction for the tourists.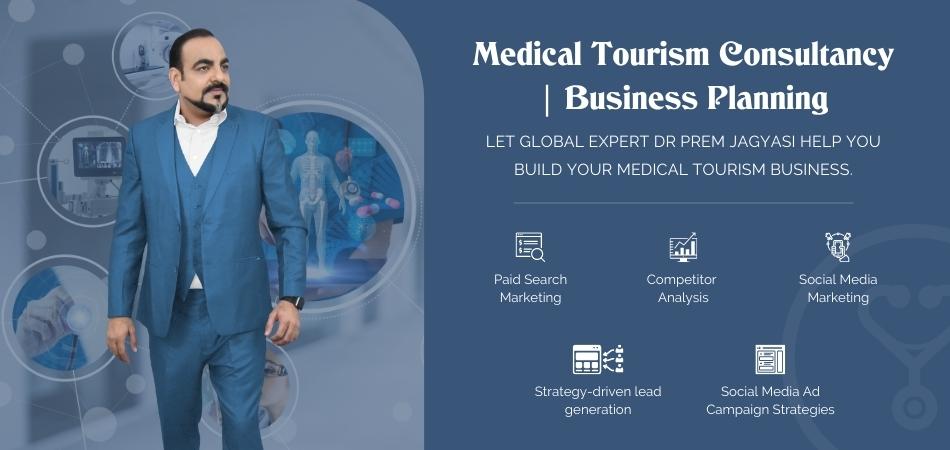 Korea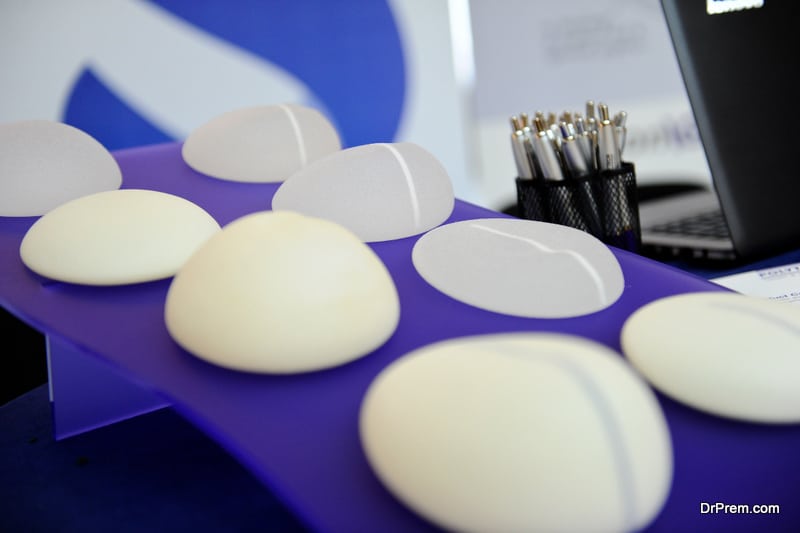 Korea has become very popular for offering exceptional crafting services. People from all around the globe come to Korea to get their cosmetic surgery done here. The other medical facilities that are popular in Korea are contouring, double eyelid surgery, and breast augmentation.
Thailand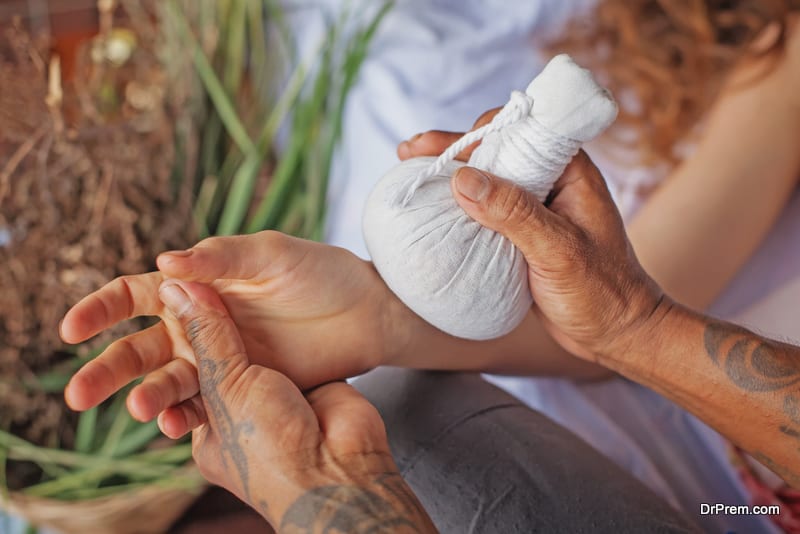 Thailand has gained a good name in the health care industry as it has been the leading health care provider since few years. Thailand offers treatments on cosmetic surgeries, and anti-aging. However, who is unaware of the herbal massage offered in Thailand.
The medical tourism in Asian countries has flourished because of the availability of efficient and skilled doctors and top medical equipment and facilities.
Top Destinations in Europe for Medical Tourism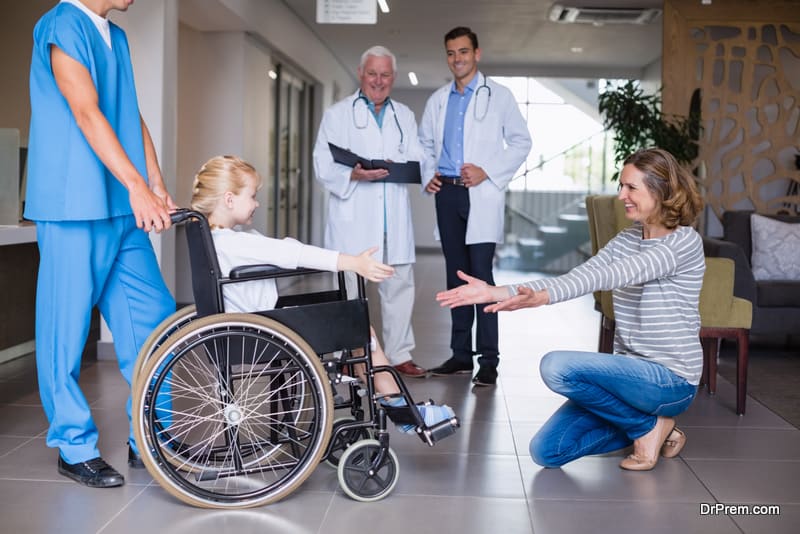 Patients undertake medical tourism for almost all kinds of health problems and medical conditions. With the number of medical tourists increasing at a rapid pace, it is an ever-growing industry. Many people undertake medical travel abroad, as they do not find affordable healthcare services within their home countries. In addition, they also long for a better treatment of their diseases. Sometimes, patients require high-end surgical procedures that are unavailable within their countries, and that is how they consider medical tourism as an option.
Several destinations around the world are famous for high medical tourism. This is because these places offer high-quality medical care at low costs. Many of these places also attract medical tourists through their appealing culture, scenic beauty, and state-of-the-art medical facilities. If you are also planning to go to a destination that can give you the best treatment in a pleasurable and relaxing environment, then you should surely consider countries in Europe. Check out which European destinations are topmost in terms of medical tourism.
Hungary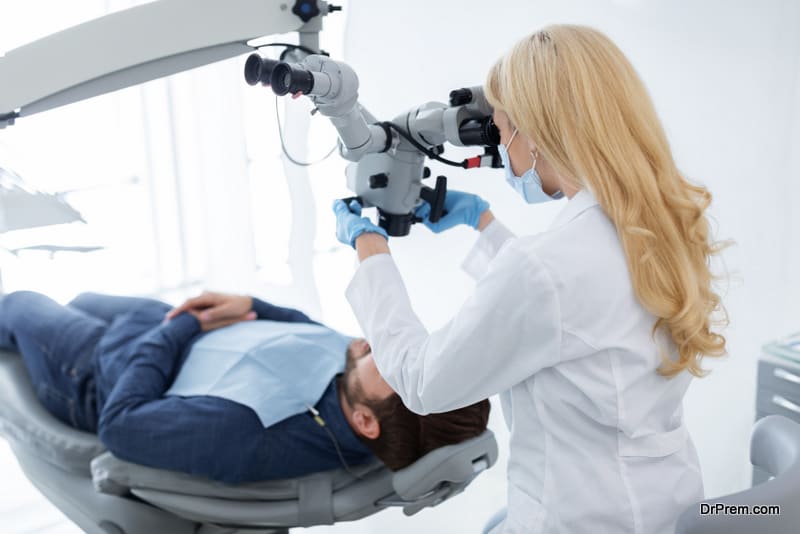 This is a very popular European destination in terms of medical and dental tourism. Hungary keeps investing in its high-end medical facilities and offers surgeries and treatments to patients at quite affordable costs. You are generally not kept waited when you visit a healthcare facility in Hungary. Budapest, its capital city is the hub of medical facilities. Medical tourists can also get involved in various relaxing activities, such as sightseeing and river cruise. Hungary specializes in providing cosmetic surgery and dental treatments. There are highly skilled doctors that work with all the latest medical equipment and technology.
Turkey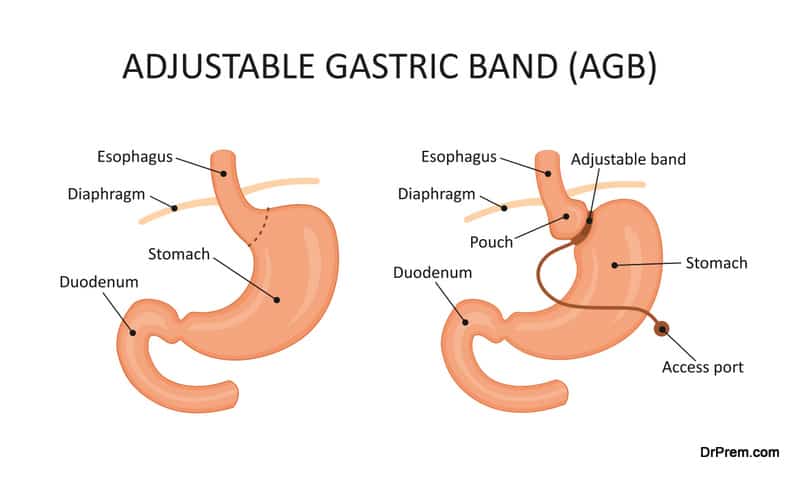 It is an emerging destination for medical tourists from across the world. Many patients from the U.K., Holland, Germany, France and Mideast countries come to Turkey for treatments of different diseases. Patients get high-quality healthcare and all types of security in this country. Turkey specializes in providing weight loss surgery, fertility treatment and plastic surgery. It offers medical care at highly affordable prices and in specialty clinics and hospitals meeting international healthcare standards. The cities of Istanbul, Marmaris and Bodrum have beautiful resorts and beaches where people can feel relaxed after their treatments.
Poland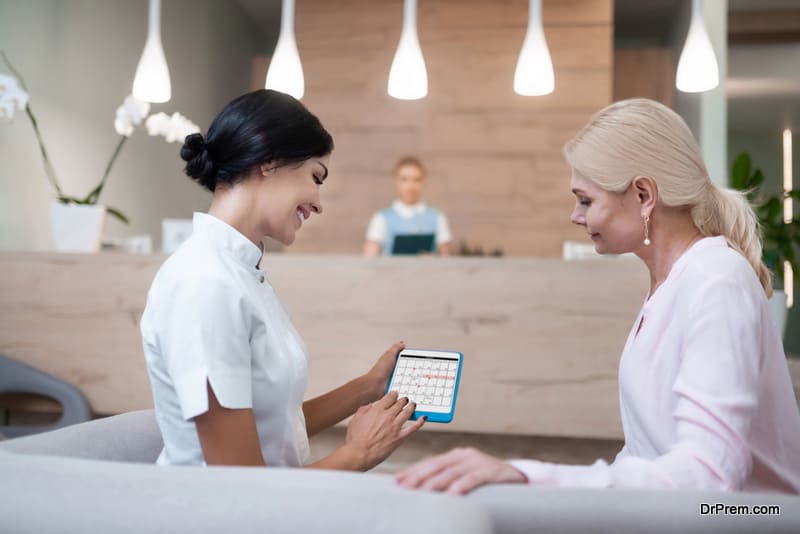 Many medical tourists from the U.K., Scandinavia and Germany take frequent low-cost flights to reach Poland. This destination specializes in providing cosmetic surgery and dental treatments at lower costs. There are high standards set for the medical care of patients in Poland. This destination is also a popular spot for regular tourists as it has various sights worth visiting. If you are on medical tourism in Poland, you should try to check out places like Wawel Castle and Old Town. Its capital, Warsaw, has some excellent hospitals and new clinics that aim to provide special services to medical tourists.
Guide to wonderful island destinations for medical tourism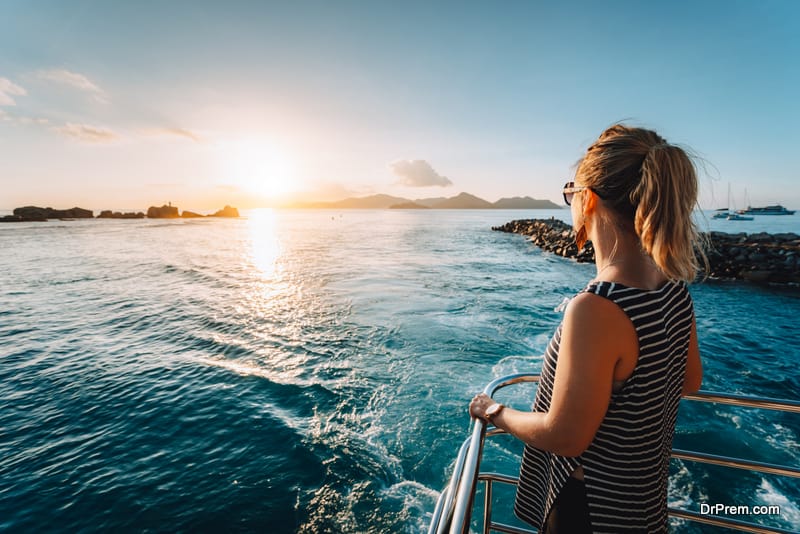 Medical tourism, where people travel overseas for better and more economical healthcare, has become a major money spinner in many economies. The advantageous combination of vacation with health benefits is what's making medical tourism a hit in developing countries. Besides developing countries in Asia, some of the amazing islands around the world have seen an influx of medical tourists over the past few years.
Wallet friendly procedures, quality support, great climate and shorter wait times for treatment make some island destinations ideal for medical tourism. This is a prime cause why these splendid Island hotspots explored over here are so popular in terms of an exhilarating vacation and a healthcare retreat.  Here, breath-taking beach getaways merge into a perfect mix with the optional medical treatment procedures which often do not involve surgeries.
The following Islands have become exhilarating holiday destinations where tourists can get health treatment at affordable rates.
Barbados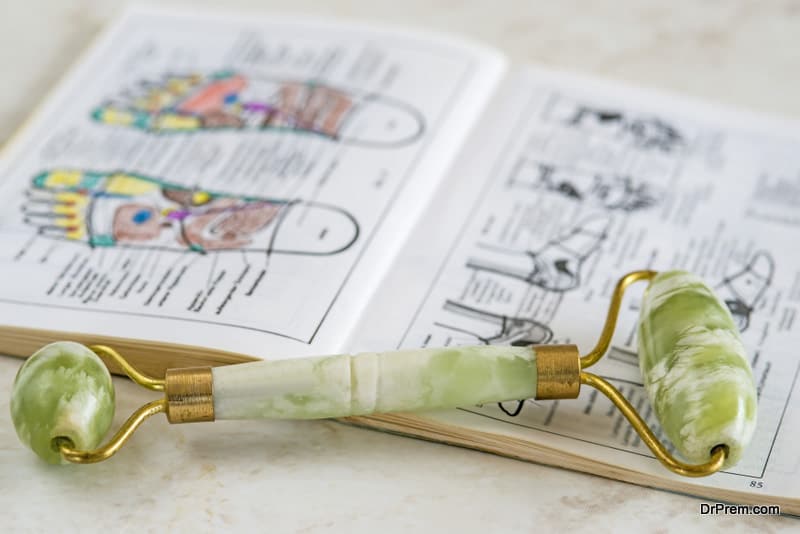 Renowned for its warm climate, clean air, sunshine and vitality, Barbados apart from regular travelers, is also attracting many health conscious travelers. An influx of medical tourists is because of Barbados being well-known for its alternative medicine treatments.
A heavenly abode for anyone looking for tranquility and relaxation, Barbados apart from unconventional medication offers a spiritual experience to travelers. Renowned for its excellent IVF treatment, the island offer stress-free environment attracting fertility patients from around the globe. Some renowned medication and treatments offered in Barbados include Chiropractic, Osteopath, message, Reiki, Reflexology, self-improvement, and spiritual retreats that give people chance to energize and detoxify.
Bermuda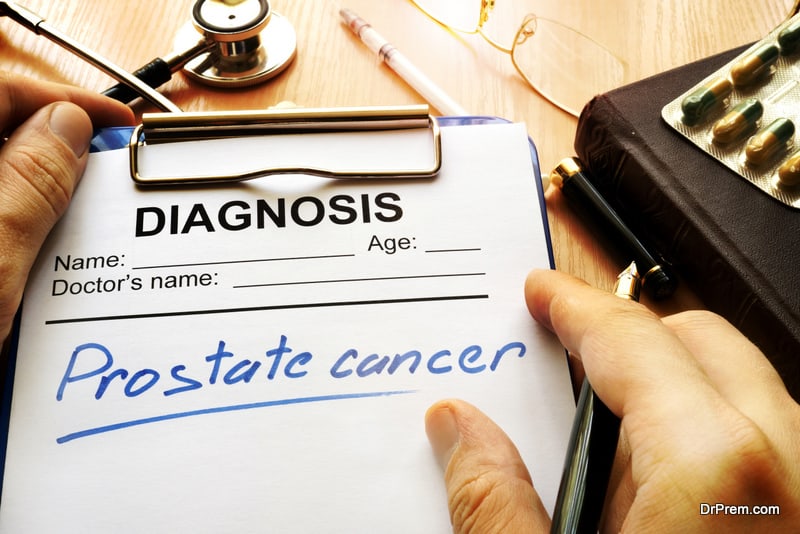 The Bermuda medical board is keen on the prospects of medical tourism of the country. In a way, it has even outsmarted the US establishing a new prostrate treatment centre which is not yet available in the US.
Cayman Islands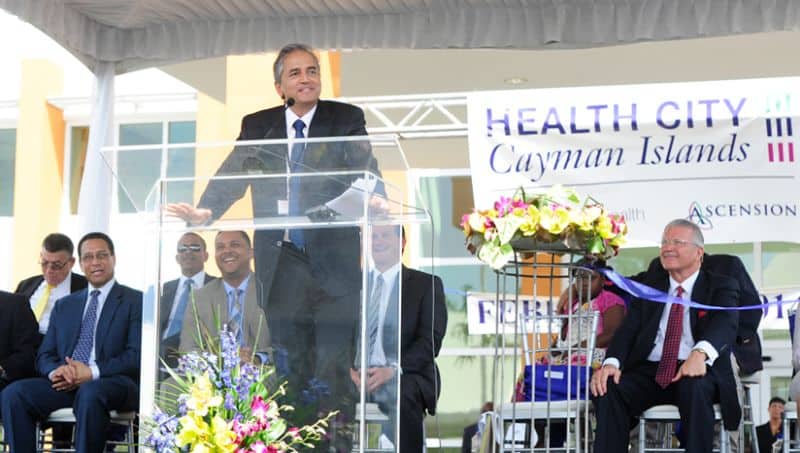 Image Source : cdn.healthcitycaymanislands.com
The government of the Cayman Island has a fifth of its budget outlay allocated to healthcare. It comes as a pleasant surprise that the eminent Cardio specialist Dr Devi Shetty has opened a medical unit "Health city Cayman Island" in the East End of the island.
Jamaica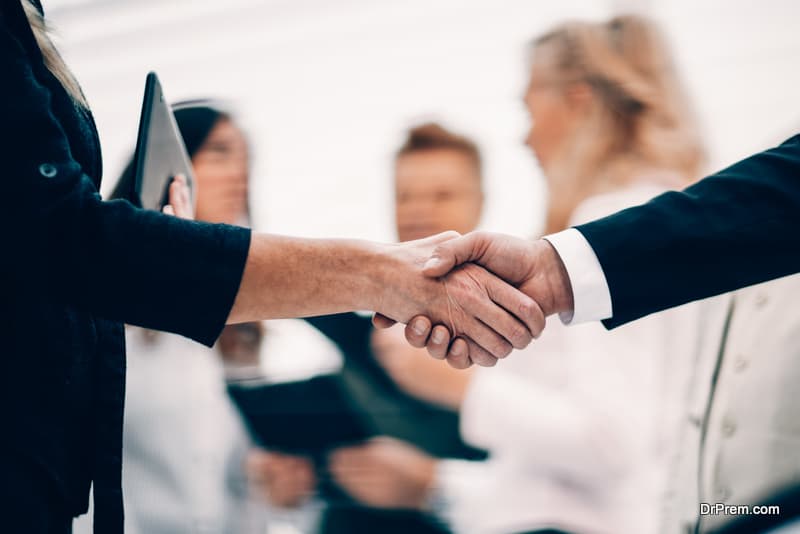 Jamaica encourages medical tourism and combines healthcare up-gradation with the breath-taking resorts and wonderful beaches. The government has cleared financial sanction for a new hospital built by local doctors in St Jones in a public – private partnership arrangement.
Caribbean islands offer a stealing beauty and the very word Caribbean conjures up a picture of fun,frolic and a relaxed atmosphere. These elements when supported with an amazing healthcare opportunity spell a celebration for the tourism industry in these groups of islands. 
Phuket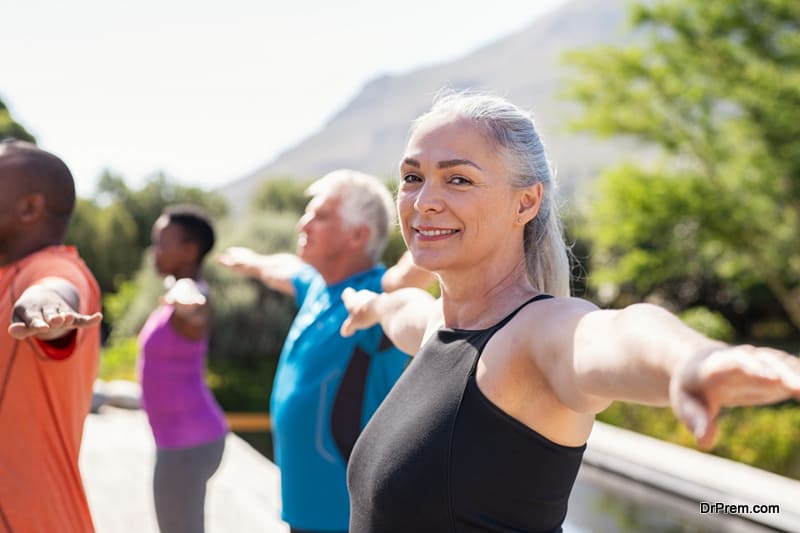 Phuket is rapidly growing into a popular holiday destination for healthcare and wellness. This is because of better medical facilities provided here at a lower cost in comparison to other countries. Phuket offers both medical and alternative medicine options. The clean and exotic beaches of Phuket offer a serene experience to travelers who are here because of their medical issues. Besides the beaches, a large number of spas and yoga centers in the island offer natural and spiritual therapies to revive mental and physical wellbeing.
To be specific, it is in Atmanjai you will find an awesome detox retreat. This celebrated spa also offers yoga and fitness classes to reinstate your health and vigor.Its beach front vantage point is perfect in every way to spend an awesome vacation in Phuket and around.
Cebu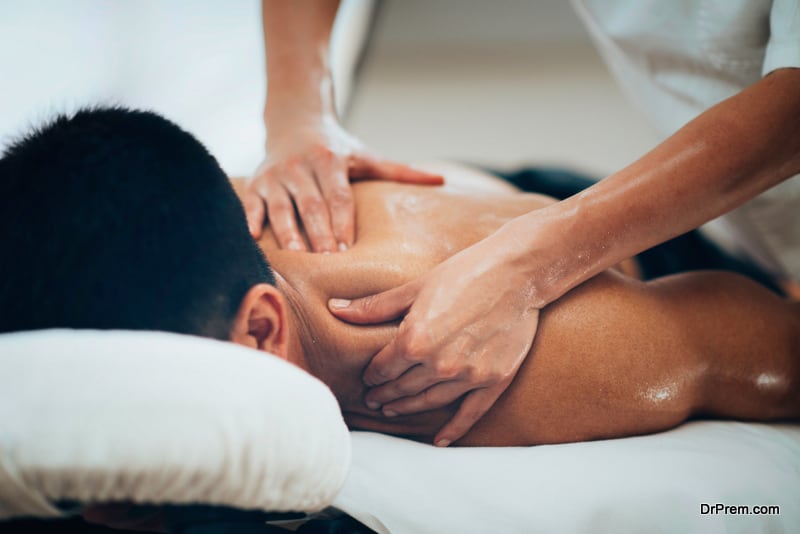 Philippines is renowned for its spa and wellness centers and Cebu a province in Philippines is a beautiful place with 150-plus small surrounding islands and islets famous for medical tourism. Cebu has become a famous destination for medical tourists who come here for state-of-the-art medical, dental and surgical procedure carried out at lower costs than at places elsewhere. Moreover, Cebu has relatively lower real estate prices, therefore accommodation, food and other necessities are easily and economically available for people touring the city.
Among the therapeutic spa and wellness services offered on the island, the ancient Pilipino Hilot massage is in immense demand. Besides having a great healthcare holiday, you can explore exquisite cascades amid tranquil nature. Fine dining and camping at relaxing beaches would simply add some unforgettable glorious moments to your lives.
Hainan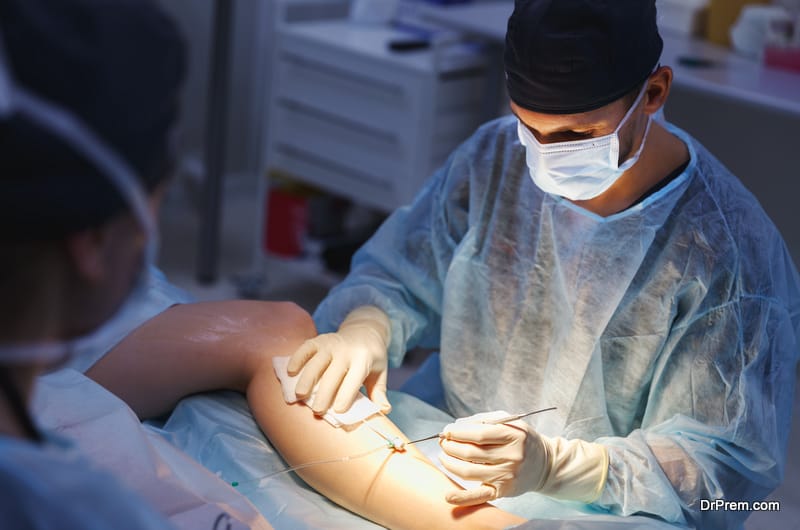 Attracting more than 20 million tourists a year, Hainan Island in China is a special medical zone offering unique and ancient medical treatments. It is a hub for alternative medical healing. Hainan attracts both national and international tourists. Some of the renowned medical treatments offered in Hainan include acupuncture, massage and Chinese healing. Hainan clinics are amazing for serious procedures like vascular surgery and quality treatment for other diseases. Chinese government is bent at transforming Hainan into a medical zone which specializes in treatment with traditional herbs. Hainan already has a reputation for being the go to place for anti-aging treatment and treatment of chronic diseases with traditional Chinese medicine.
This prodigious island getaway will leave you wonderstruck with mouth -watering sea food, stunning natural beauty, and a range of sports like golf, jet skiing, parasailing, snorkeling and a lot more fun explosions that send your adrenaline racing.Equally popular among the Chinese and other foreign global tourists, Hainan is quite a break into fabulous cultural attractions too.
Cuba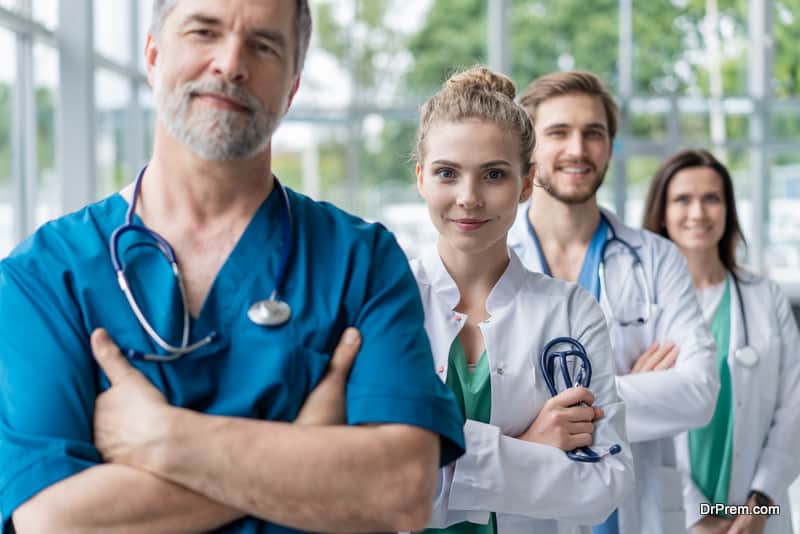 Cuba, an island country in the Caribbean, is one premier destination that is suitable for healthcare and recovery both. It is a place where medical tourism business has seen an increase at a very quick pace. Affordable medical treatments and procedures carried out ensure year over year there is a rise in medical tourism in the country. Cuba has some of the finest and well-established healthcare system with renowned doctors and staff. The Cuban climate is suitable for post treatment recovery, which promotes speedy healing. Cuba is famous for drugs and alcohol rehabilitation centers. The rehabilitation centers offer world amenities and have expert staff that take care of the patients and ensure their quick recovery.
Medical tourism has benefited patients who can now travel overseas in hope of better and economical treatment. In return, it has also boosted economy of the countries that have made medical tourism one of their biggest revenue generating models.
6 Countries that are at the leading edge of medical tourism
Medical tourism has taken over the world and how! The now billion dollar industry is slated to grow even further as more and more individuals opt for medical treatments in foreign destinations, citing reasons like low costs, minimal waiting period, access to new medications/treatments and exotic holidays, etc. for the same purpose.
Several countries around the world have also opened their doors to these tourists, offering them the best of medical and healthcare facilities at the most affordable costs. Accordingly, here are the top 6 destinations around the world that have proved their mettle as the best medical tourism destinations in the industry.
Singapore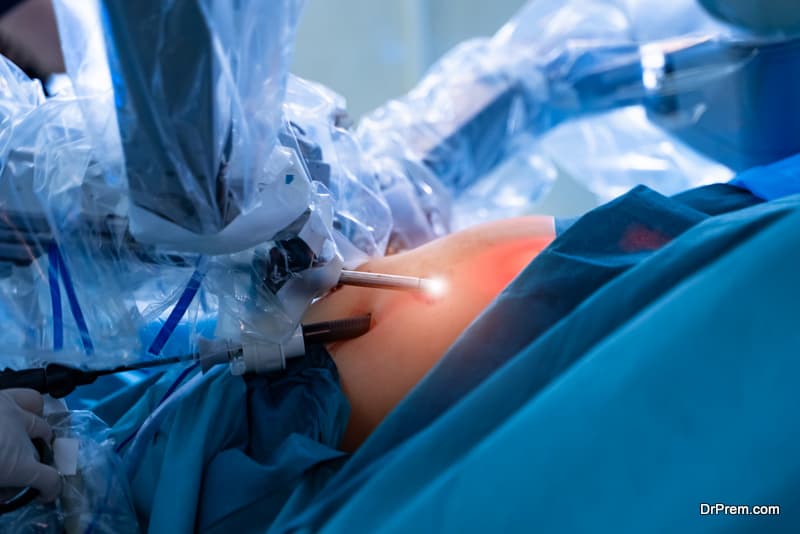 Singapore holds the distinction of being one of the freest economies in the world. The country has carved a niche for itself in the medical tourism industry as being one of the most sought after destinations for a wide range of high quality, affordable medical services. Singapore's health care system is also ranked the best in the world by the WHO, with many hospitals and medical facilities boasting of international accreditations and tie ups with world renowned healthcare firms.
Although certain medical procedures can turn out to be expensive, there is no doubting the quality of care received at the hospitals. That's what makes Singapore the place to visit for those who prefer surgical treatments in a developed country.
Brazil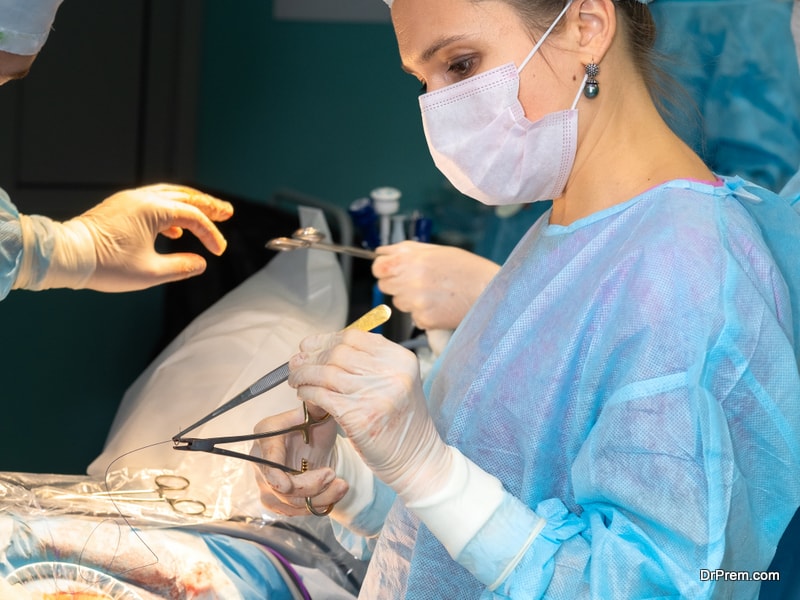 Closer to the U.S., Brazil is the number one destination for cosmetic surgeries and treatments, including gender transformation surgery. The country has more cosmetic surgeons that any other country in the world, with most of these doctors world renowned for their skill and expertise in the field.
While the medical tourism industry took its time to develop in Brazil, the country is now home to more than 40 JCI accredited hospitals that speak volumes about the efficiency of service. Coupled with low costs that run as low as 60% when compared to the U.S. and UK, Brazil is definitely one of the best medical tourism destinations in the world.
India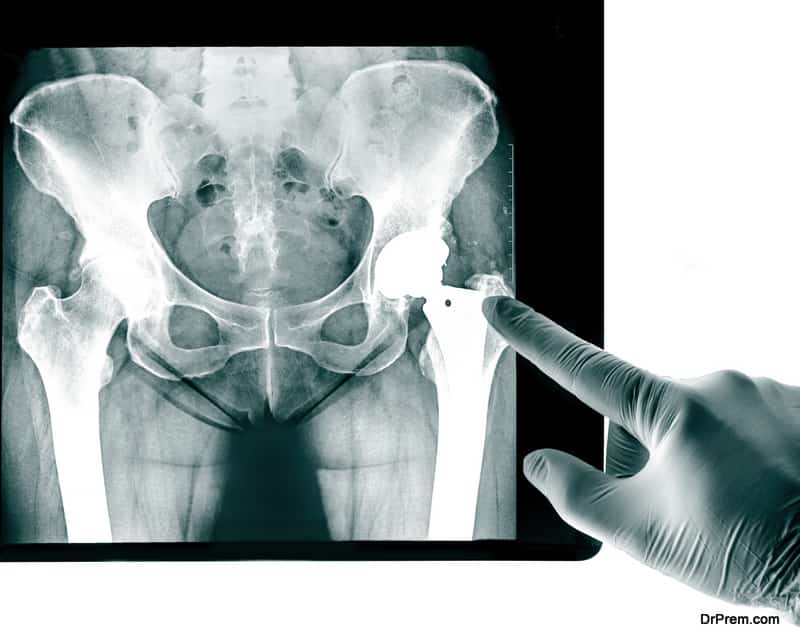 India has one of the most developed healthcare systems in the world, boasting of internationally trained and accredited surgeons, doctors, nurses and medical staff. The country is also home to two of the best medical tourism hospitals in the world.
Medical tourists visiting India stand to enjoy the benefits of opting for high end surgeries for the least cost when compared to other medical tourism destinations. Procedures like bone marrow transplant, hip surgery, joint replacement, cardiac bypass and eye surgery are regularly performed in hospitals that welcome at least 100000 medical tourists every year. The cost for these procedures would also be just a tenth of what they would cost in the U.S.
Thailand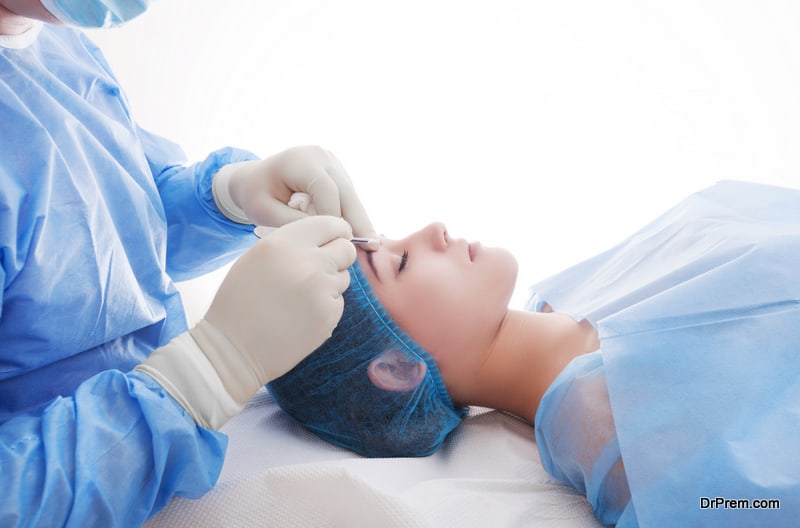 Thailand's medical tourism industry experiences an astounding growth of 16% every year thanks to its exemplary medical and health care services. The medical system of Thailand is world renowned for offering a wide range of medical treatments at the most affordable prices in the region. The country is pioneer of sorts in providing inexpensive plastic surgery and several non-elective procedures. Prices usually reduce by 80% when compared to the U.S. and UK, with the costs usually including the travel and accommodation charges.
Mexico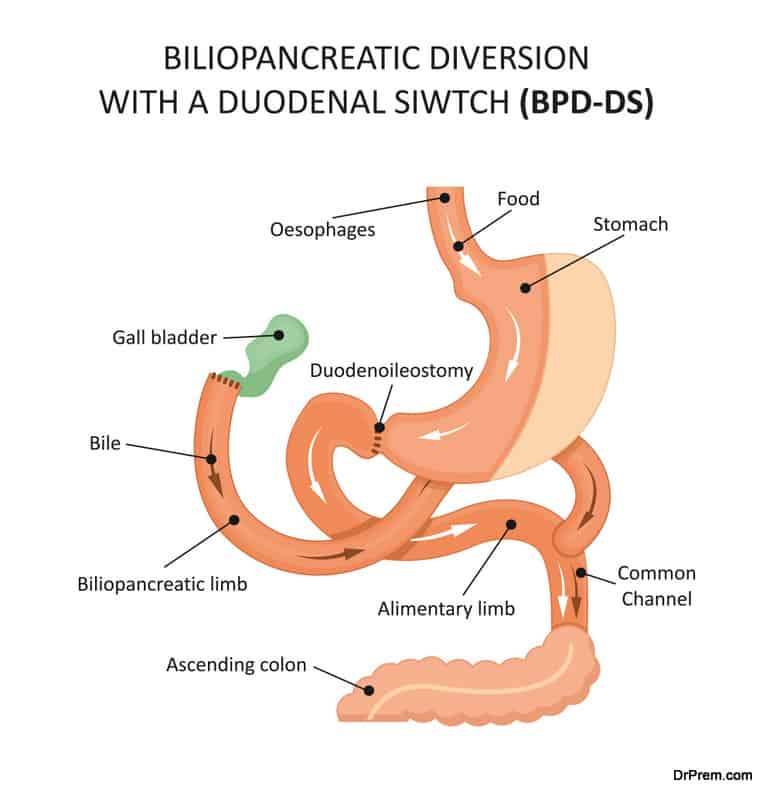 A lot of Americans who don't prefer traveling long distances for medical treatment opt for Mexico as the next best alternative. It is this close proximity to the U.S. that allows Mexico to enjoy a steady stream of medical tourists every year. But that is not the sole reason people prefer the country. Mexico has carved a niche for itself as a premier destination for dental and weight loss treatments/surgery. There are several world class facilities that offer weight management programs at nearly one third of the costs the same programs would cost back in the U.S.
Turkey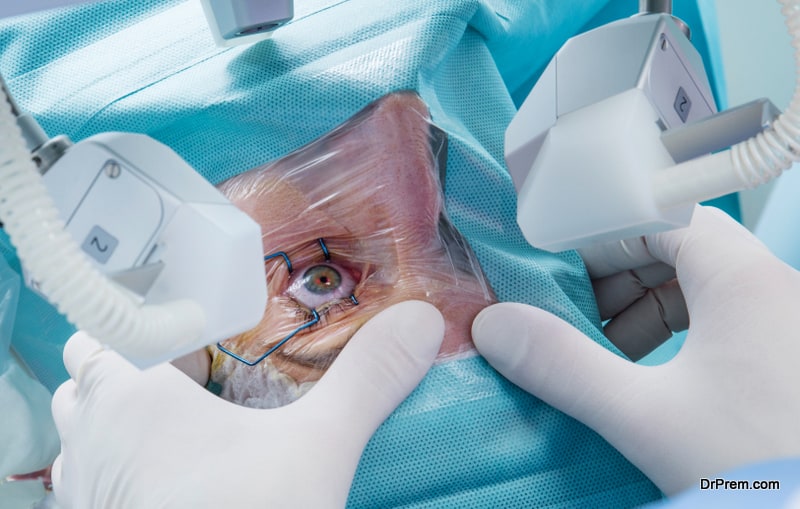 Turkey enjoys a prime position between Europe and Asia, thus making it a lucrative medical tourism destination for individuals from both the eastern and western worlds. The country is world renowned for its radical and yet, affordable eye treatments, including laser surgery for vision correctness which would cost only 750 euros for the treatment and three nights hospital stay. Most of the hospitals in the country are JCI accredited and welcome at least 30000 medical tourists annually.
A lot of countries around the world have started welcoming medical tourists to their shores. Achieving the perfect balance between high quality, affordability and exotic locales, these countries are definitely the best medical tourist destinations in the entire world.