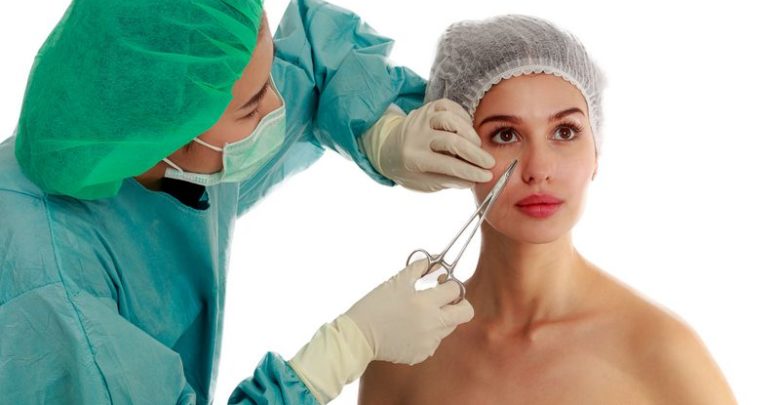 Turkey is counted among the top ten cosmetic and aesthetic tourism destinations in the world thanks to its world class facilities and expert surgeons.  Medical tourism growth has been remarkable in this country pulling the tourism industry from the doldrums caused by terrorist attacks just a few years back.
As per Leisure travel or general tourism in Turkey suffered a setback few years back due to terrorist attacks but thanks to the growing craze of medical tourism that has helped in pulling out the country's tourism industry from doldrums.statistics released by the Turkish Health ministry, the country experienced more than 1, 52,000 medical tourist visits in 2016. Most of the medical tourists were from the Gulf region, Libya, Azerbaijan, Iraq and also from European countries like Britain and Germany. In a recent speech, Recep Tayyip Erdogan, the President of Turkey said that the number of tourists coming for healthcare touched 470,000 by the November'19 end. The country aims 750,000 to 1.5 million medical tourists in the coming years.
Guide to cosmetic and aesthetic tourism growth in Turkey with special reference to top class healthcare and medical tourism facilities
There have been instances of tourists in large numbers visiting Turkish clinics from all corners of the globe. Although an appreciable number of medical travelers sought treatments in orthopedics, obstetrics and gynecology and ophthalmology, the demand for cosmetic and aesthetic procedures remains a few steps ahead.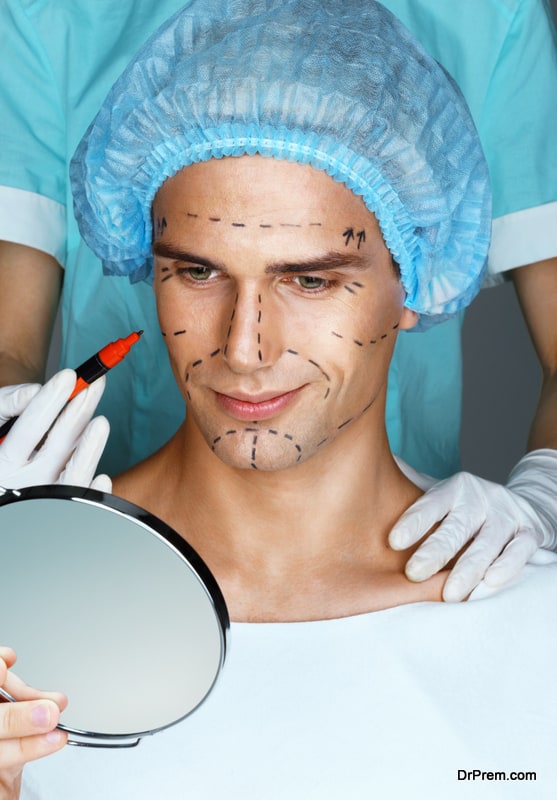 Cosmetic surgery in Turkey is more advanced than other European countries.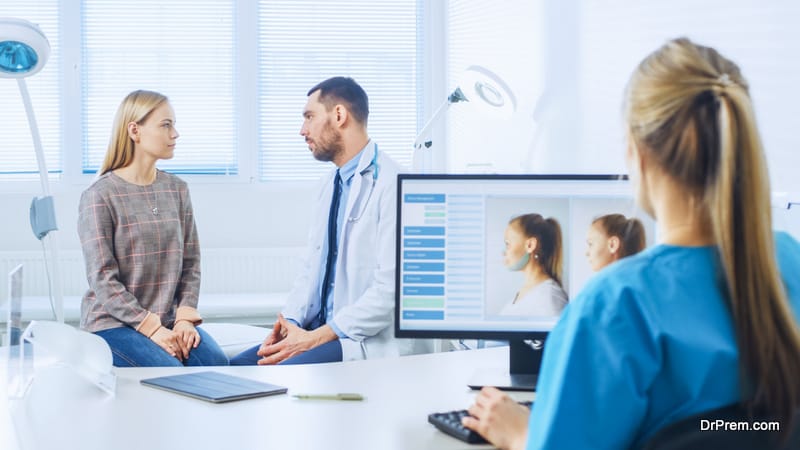 This has been acknowledged by the 2nd Vice President of International Society of Aesthetic Plastic Surgery (ISAPS) and President of European Rhinoplasty Society. Turkish beauty surgeons have been working miracles of bringing a changeover in the appearance of their clients.  They have promised clients to enhance their looks and make them appear attractive.
More importantly, their high success rates in these aesthetic procedures bear a testimony to their skills and commitment towards the customers. Plastic surgery being a prime driver of global medical tourism, it is not difficult to see reasons behind the demand for Turkish clinics becoming international hotspots for aesthetic surgery.
The policies of the country are tourist friendly so far as medical tourism is concerned. The Turkish authorities in the ministry of tourism are quick to realize the enormous potential their cosmetic surgery clinics hold to lure foreign customers.
Turkey has made huge progress in the domain of Rhinoplasty, Abdominoplasty and skin tightening, particularly around the eyes to give customers a kind of looks that they had always dreamt of. In the field of hair transplant too the country can boast of delivering a quality of service no other clinics across the world are capable of.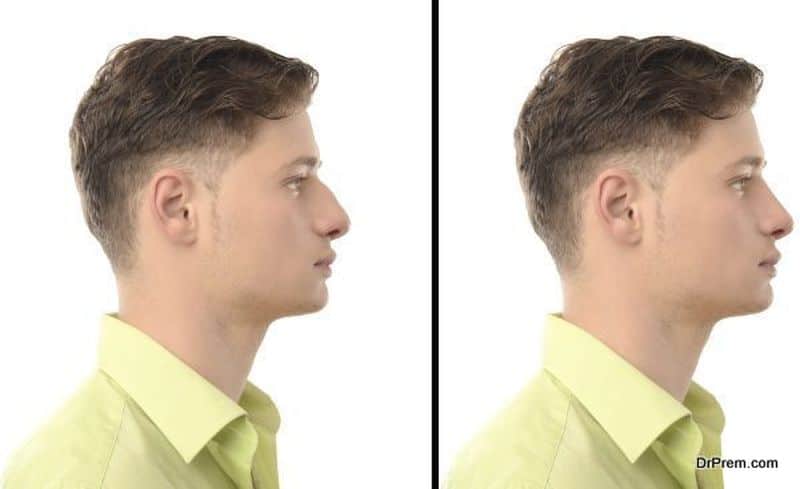 In 2016, about 5000 people underwent hair transplant in Turkey per months and in 2017, the number is projected to 80,000. Consequently, customers from Germany, Belgium, France, Denmark and Netherlands come to this country to get world-class surgical procedures done on them at prices far too low than what they could have achieved back home.
Anatolia in Turkey had always been famous in history for being a centre for cure for diseases.
Turkey's fame for being a centre for healthcare and beauty enhancement is not at all a recent achievement. It has ancient ties with the country's history and culture. Studies reckon that the number of tourists visiting this country for seeking healthcare solutions have been around an astounding 7lacs last year.
According to the numbers and information supplied by the Ministry of Tourism and Culture, there had been a phenomenal hike of 550000 medical tourists from different countries rushing to Turkish hospitals for medical treatments.
In the field of plastic surgery, Turkish clinics can beat any of its European counterparts any time achieving dream surgeries and that too at much lower prices. The government had made substantial investment in developing the country's infrastructure as a supporting arm to back up medical tourism.
6 Reasons Turkey is popular for hair-transplant procedures
Talking of hair transplant, British constitute a sizeable chunk of customers. It is not surprising since 40% of them suffering from male alopecia second only to Czech Republic having the highest bald population in the world. Judging by its growth in the field, Turkey may soon become to be known as the hair transplantation hub for medical tourists worldwide. Here are some reasons this may soon become possible.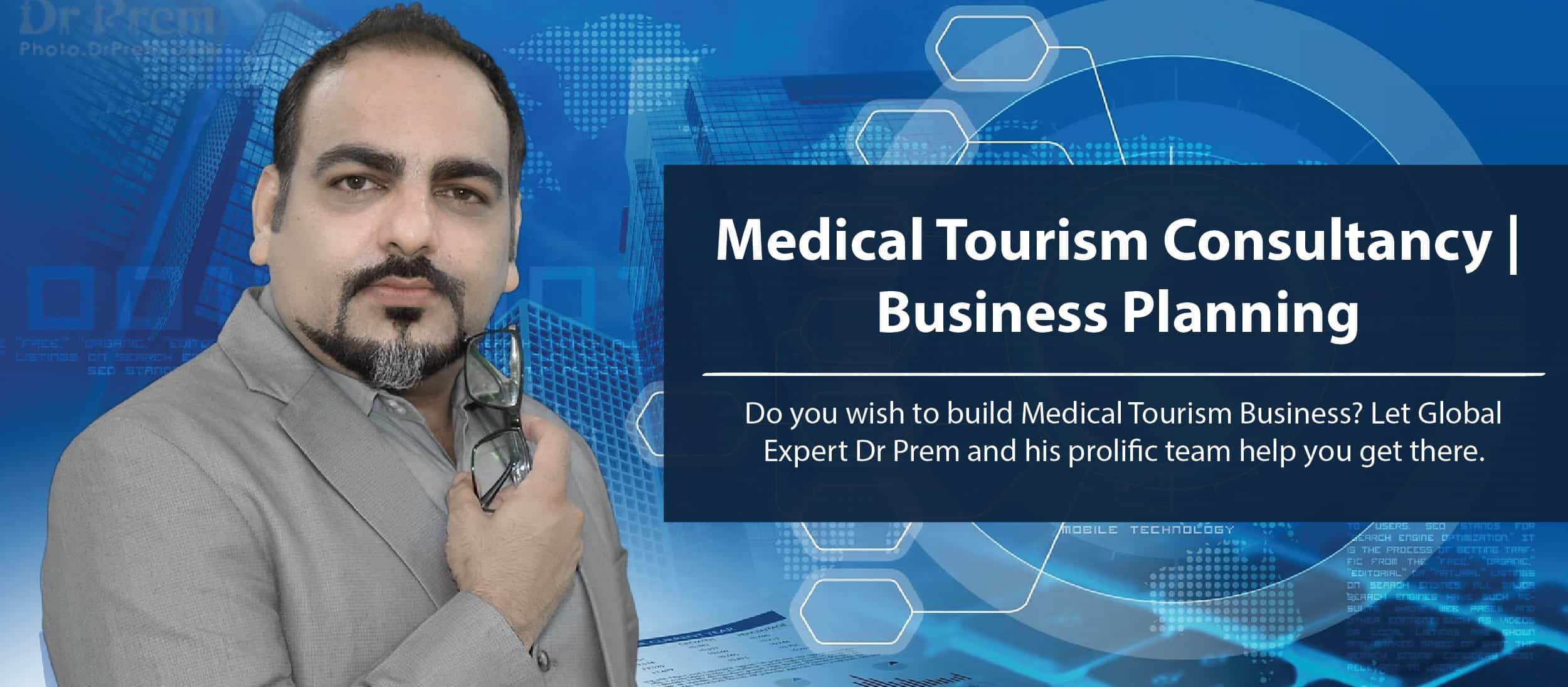 Internationally Accredited, State of the Art Facilities
The increasing demand for hair transplantation surgeries has led to the rise of several facilities in and around the country catering to these demands. Istanbul alone has over 250 hair transplantation clinics doing good business.
Almost all of these clinics house the latest in hair transplantation equipment and highly skilled staff, while most of the clinics are accredited by international bodies like the JCI. As such, these facilities provide safe and highly effective procedures that guarantee perfect results, all for very affordable costs.
By using cutting edge transplantation techniques like Follicular Unit Transplantation and Follicular Unit Extraction, these clinics ensure to offer near perfect results wherein it would be very hard for anyone let alone yourself to distinguish the transplanted hair from naturally growing hair.
Image Source : zoom.com.tr
Liv Hospital is one of the ultra-modern super specialty hospitals located is the tranquil ambience of Ulus district, Istanbul, the hub of health tourism in Turkey. The plush hospital building with state-of-the-art treatment facilities surrounded by lush gardens and parks overlooking the famous Bosporus is an embodiment of healthcare excellence where a patient can access the most advanced treatment for any ailment.
The hospital performs hair transplantation in accordance with the HR SYSTEMS criteria (a mandatory set of guidelines for this procedure) by recognized hair transplant specialists which leaves no room for botched operation, which is a common observance with other clinics.
Constructed in 2013, this JCI accredited hospital is truly Leading In Vision (from which the acronym LiV has been derived) ensuring high standards of service where every need of the patients is given due importance. To keep up with the appreciable growth of medical tourism in Turkey, Liv Hospital has set its mission to achieve a high level of excellence in individual patient healthcare.  The hospital with 154 beds, 50 specialty departments and 8 operating rooms treats nearly 4000 international patients annually.
Liv  Hospital stands as one of the pioneers in international healthcare offering a gamut of medical treatments adopting cutting-edge technologies in diagnosis and treatment procedures.  The hospital is famous for offering specialist services in oncology, cardiology, orthopedics, general surgery, neurosurgery, traumatology and ophthalmology.
Personalised care and attention enable patients a fast and stress-free recovery. The hospital has successfully created a splendid ambience of comfort, trust and reliability uniquely integrating the advanced medical treatments and age-old healing concepts aimed towards achieving complete wellbeing of the patients.
Each and every patient is treated as a highly esteemed guest and given a VIP welcome similar to what you expect in starred hotels.  The objective is to make the medical tourist relax, recover and get refreshed giving him/her the confidence that cure is sure.
Central Location
Turkey enjoys a prime location between several cities in and around Europe and the Middle East. This allows the region to enjoy incredible opportunities in the form of medical tourists who wish to get treated here while enjoying a vacation in the country during treatment. This makes Turkey the most preferred choice in the region for hair transplantation surgeries.
Low Costs of Procedures
Hair transplantation procedures can rake in millions of dollars in the U.S. An individual opting for Follicular Unit Extraction treatment in the U.S. would need to pay at least $15000 for the procedure while he can easily get the same treatment done in Turkey for just 20% of that cost.
Trend for Facial Hair
In many Arab countries, facial hair is a symbol of masculinity. Hence, a greater number of men flock to clinics in Turkey to get facial hair transplantations. Most of the clients that these clinics get are men from Saudi Arabia and other Middle Eastern countries.
Excellent Diplomatic Relations
Turkey enjoys a robust diplomatic relations with its neighboring countries. This makes it the most preferred choice for Arabs as well as other Middle Easterners when it comes to choosing a location for their hair transplantation needs.
Popularity of Turkish Television Shows
Of late, a number of Turkish television shows have come into the limelight mainly for their actors who sport trend setting mustaches and beards. Many medical tourists flock to Turkey in a bid to get hair transplant surgeries that would allow them to emulate these trends. Factors to be concerned about when opting for hair transplant surgeries
Although hair transplant surgeries allow one to achieve a younger, more masculine look, some considerations need to be noted.
For starters, not every beard or mustache suits every face. Some men may end up regretting their choice of opting for a particular style when they find out it doesn't suit them. However, this would become a tougher task to accomplish than the surgery itself.
While hair transplant surgeries only promote hair growth in the scalp or chin, they have nothing to do with grooming the hairs that grow. That is left to the client.
The hair for hair transplants is usually taken from the back of the scalp where hair growth is thick. However, if this region experiences thin hair growth as well, it may not be considered suitable for hair transplants.

Turkey is a premier destination for hair transplantation surgeries in the Middle East. The low treatment costs coupled with high quality treatment and care as well as the close proximity to several Middle Eastern countries makes Turkey one of the top destinations in the world for hair transplants.
High quality cosmetic surgery at surprising cheaper price and what more could tempt a medical tourists better?
In Turkey, people are rather passionate about cosmetic and plastic surgery considering the immense expertise of their surgeons. Be it local customers or customers visiting from abroad, the craze for these operations has gone viral.
The operating theatres supported by state –of- the- art medical equipments are capable of doing all sorts of complex aesthetic procedures with utmost precision. The doctors, nurses and attendants are well versed with these latest gadgets. A facelift would cost you only around 3250 Euros and a rhinoplasty is even cheaper a deal hitting around 2000 Euros. In Turkish clinics, expert surgeons with about 10/15 years of experience are contributing heavily to the booming of cosmetic and aesthetic tourism in the country.
The year 2015 saw 746000 foreign tourists visiting Turkey seeking top class medical treatments. Out of the 1 lack visitors to this country seeking hair transplant, around 70 % of the crowd was from UAE. The revenue from medical tourism in 2015 had struck a record 5.8 billion USD and that would be around 1lac USD per patient. Countries like Germany and the US would charge you twice as much charged by a Turkish clinic according to reports chronicled in Turkish Healthcare Travel Council publications.
Medical tourism companies facilitating the boost of Turkey's medical tourism: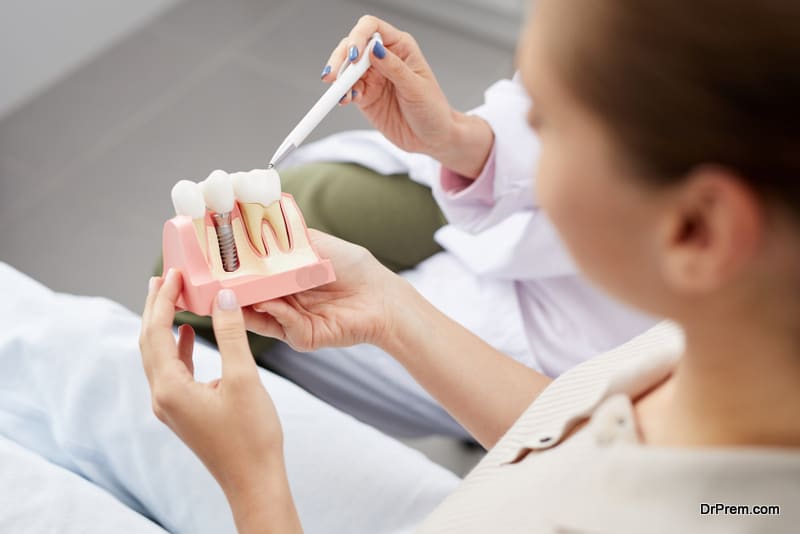 It is not easy for a foreigner to land up in any clinic of his/her choice in Turkey for any type of aesthetic surgery. Chances are high that he/she will not get the desired treatment outcome unless guided by a recognized agency.  Here steps in Petra Global, one of the reputed medical tourism companies helping countless patients/clients from different parts of the world including Middle East countries to avail the best aesthetic treatments in Turkey.
Strongly equipped with professional consultants and executives, this company offers all-inclusive support to every medical tourist whatever may be his/her requirements providing a unique experience. Petra Global is doing a great job in lines with the country's reputation in medical tourism.
Strategic positioning of clinics taking care of tourists' preferences: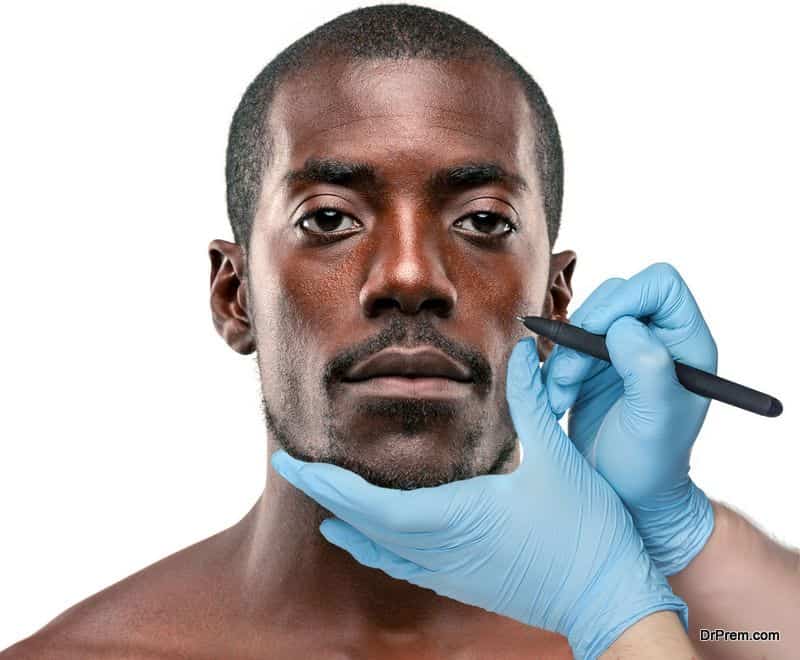 To give a supporting impetus to medical and cosmetic surgery tourism, Turkey is banking heavily on its inherent wealth of rich culture and history, mesmerizing landscape, a pleasant climate and friendly locals so that these elements can be an added source of tourist attraction. Clinics are mostly situated at strategic points in the capital city Istanbul and Izmir having a confluence of Western and Eastern ambience. The shopping plazas, accommodation and restaurants are located close by.
Moreover, the location of Turkey between Europe and Middle East countries has further simplified medical travel. People can enjoy a great vacation and relish Turkish hospitality while undergoing a cosmetic procedure.