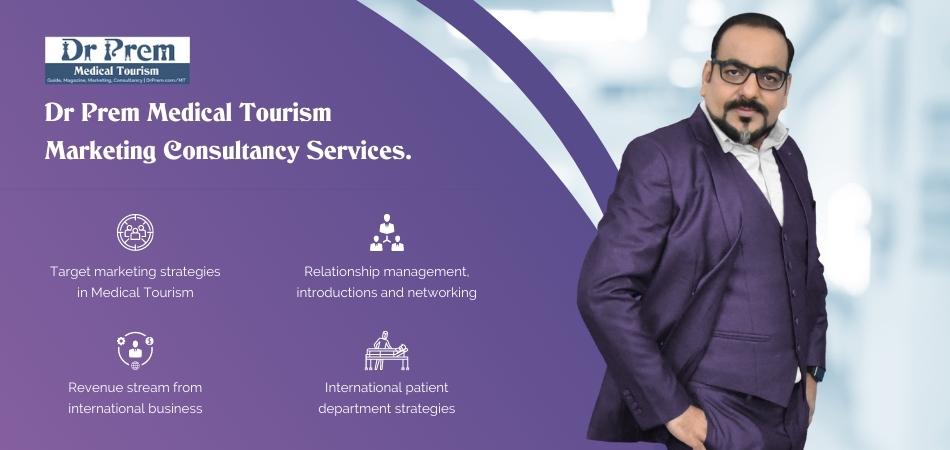 Many people go on medical travel in order to receive fertility treatment overseas. This is generally considered as an option because the treatment costs are higher in some nations and there are a few legal issues attached to it. Thus, people consider it hassle-free to go abroad for their fertility treatment. If you are considering the same option, it can be a little confusing to decide about the destination to be chosen for medical tourism. Apart from this, several other factors need to be considered before taking up medical tourism for the purpose of fertility treatment.
This medical tourism guide will help you to successfully avail of fertility treatment overseas meeting all your requirements. You will read about:
Guide to Fertility Treatments in Medical Tourism- Things to Consider, Treatments, Planning and Destinations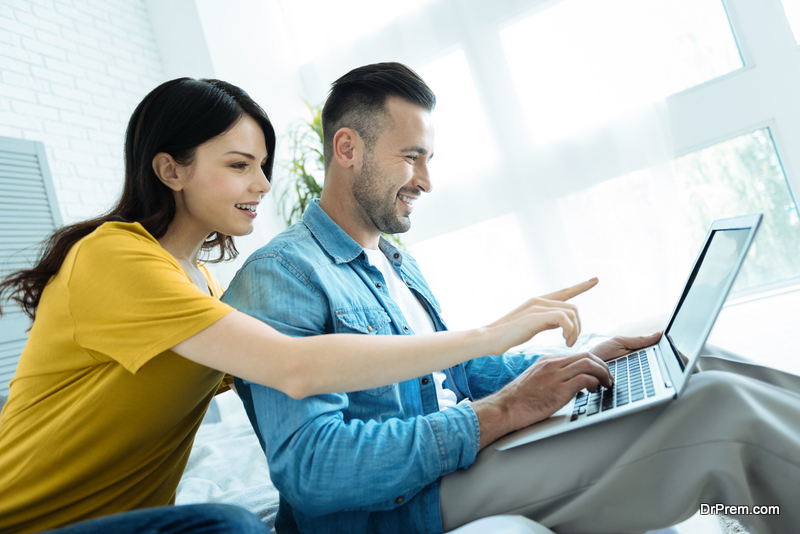 To plan your medical travel, you first need to find the right company offering medical tourism services. You may do online research to find such companies that operate from your home country. Choosing a domestic agency that covers the fertility treatment as part of their services will be more beneficial, as it would possess local knowledge to guide you better.
A domestic agency would also understand your specific requirements as a visitor overseas. In addition, select a company that takes care of your travel and accommodation needs. If you are planning to go to a place where language might be a barrier, the company should also provide an interpreter to support you.
Ensure the medical tourism company offers all-inclusive programs meeting your needs
Your medical tourism agency should additionally book an excellent medical facility for your fertility treatment. See that the company deals with all local representatives on your behalf and consults you regarding your fertility treatment needs before they select the right clinic for you.
Your case manager should also be experienced enough to offer suggestions about some good clinics. Planning your trip through a service provider is always more beneficial than handling everything on your own. You also gain peace of mind and become more focused on your treatment and recovery.
Create your checklist and look for flexibility in offerings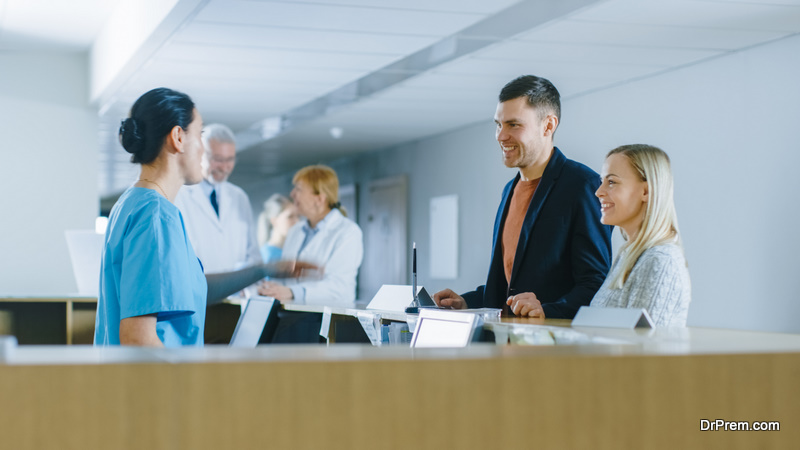 Fertility treatments carry a huge financial risk which very few can afford to gamble with. Jot down a list of your must-haves and follow it while making your choice. Check whether the clinic's offerings are ticking your listed choices. If not, remove it from your choice list. Some basic queries for your check list:
Is the waiting list fine for you?
Is the clinic flexible to your specific needs?
Is translation service available or not?
How easily is the clinic and physicians accessible?
Is there any guarantee to the treatment outcomes?
Does the clinic provide proper pre and post op car
Look for an easily-accessible location
Your facilitator or agency will give you ample options in destination selection. Choose the country with high reputation in fertility treatments and easily accessible for you. This means it is well connected to your home country and has a good inland transportation network too. You may need to fly to the destination country more than once for the treatment purpose. Easy access means lesser hassles and expenditure.
Check the credibility and success rates of the selected facility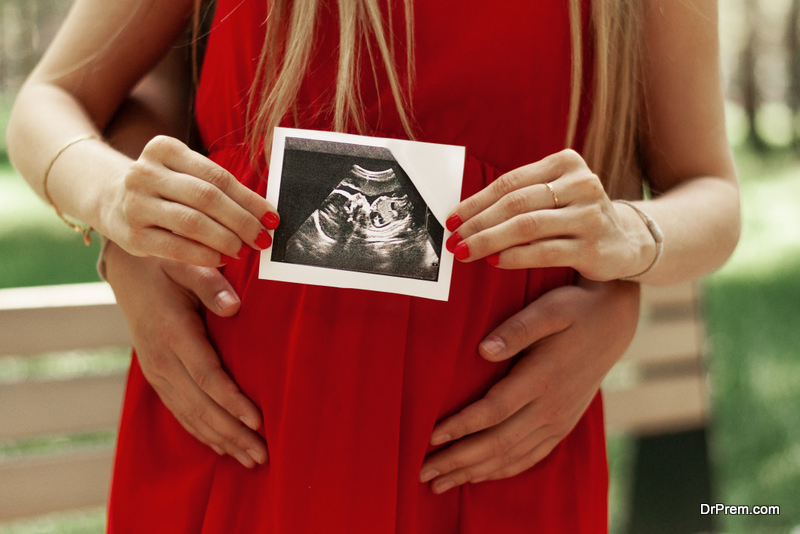 The prime drawback of fertility treatments is its uncertain outcome and high cost. Many fertility clinics give false promises and squeeze money from hapless couples. Check the credibility and accreditation of the selected facility even if it is recommended by your facilitator. What is the size of the clinic? How many fertility cases does it handle every year and what is the success outcome?
Understand the implication of success rate in fertility treatments
You should be careful while interpreting the success rate posted by fertility clinics or hospitals because it is an important determinant for clinic selection. However, assessing success in fertility treatments can be tricky at times. Some clinics can post their success rates based on the successful transfer of more than one embryo into the womb which not only results in multiple pregnancies but also poses life risk to the patient. Check the success rate with respect to per embryo transferred. This will give you the correct picture of success evaluation. Seek a third-party professional consultation before finalizing the clinic.
Get the details of the program and cost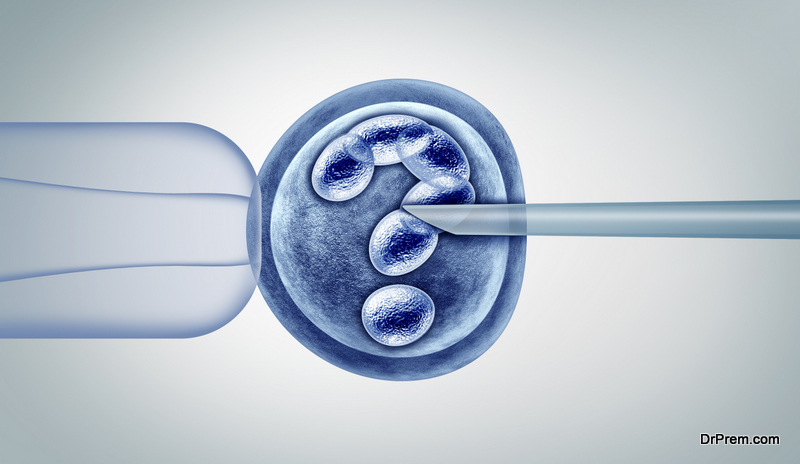 Fertility treatment programs vary with facilities and the health status of the couple. Some facilities offer 2-3 IVF cycles without guaranteeing success while some offer guaranteed baby programs. Cost depends on the number of IVF cycles and other associated procedures. Make sure to know all the terms and conditions of guaranteed baby programs and the hidden costs before signing the deal.
Critical arrangements
When you are on a medical trip abroad, it is also critical to make all kinds of arrangements for your treatment at the destination. In case of fertility treatment, you might plan to use donor eggs or sperm that can only be arranged by a local donation agency. Make sure that the local agency would coordinate with donors or surrogate mothers when you reach the place for treatment. It should be able to provide a complete treatment package from a single source. If your medical tourism company is handling this task, ensure that they coordinate with the local donation agency. Taking care of all these aspects in advance would make you stress-free when you are actually at your destination. A medical tourism consultant with a good reputation is ideal to reduce stress and for a hassle-free trip.
Know the legal formalities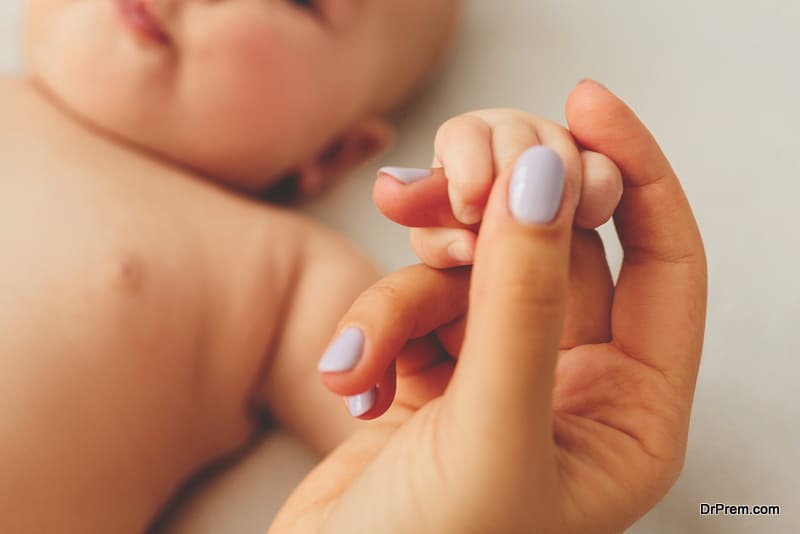 Fertility treatment regulations vary from country to country. Your facilitator or agency should have all these at their fingertips. Still make sure the chosen destination has robust IVF regulationsin place. Check the role of the clinic to help in fulfilling legal formalities to ensure smooth travel of the newborn to his/her home country with parents.
Connect with other families who have faced similar fertility issues
Talk with them and know the possible obstacles and issues that you may face in your fertility treatment program abroad. What was their experience? How long did they have to wait for the baby? What are the special preparations one has to make prior to flying abroad for the required procedures? Although these will be provided by the facility or clinic, but getting information from one's own experience has a different value altogether as you will feel more emotionally connected.
Infertility treatments that medical tourists can consider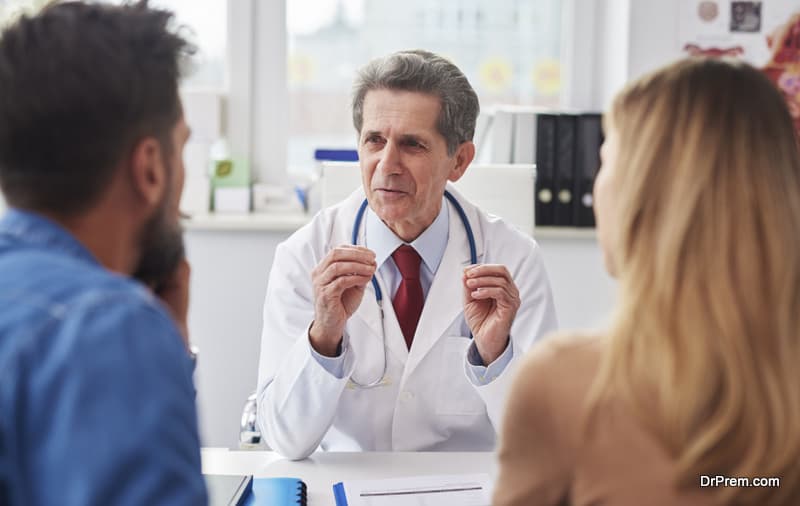 Medical tourism involves a wide range of treatments, which has given an opportunity to those who want to make their life ailment free. Today numbers of couple are facing various problems related to their fertility. Fertility tourism is a part of medical tourism and thousands of couples are getting the benefits of this type of tourism and completing the emptiness of their life.
When we talk about fertility tourism, it is remarkable that it is growing worldwide. It is a great opportunity for couples who have some fertility problems and cannot have their babies. According to reports every year, around 30,000 European patients receive infertility treatment with a very low success rate. Mostly private clinics offer such treatments, which is very expensive and most of the people cannot even afford the treatment. In most of the cases, the treatment is followed by various surgeries, which can be very time consuming. Medical tourism offer quality infertility treatments overseas by specialist doctors at inexpensive prices.
In this type of tourism, patients have to travel to a foreign land in order to avail reproductive or fertility treatments or surgeries. It may include treatments such as donor insemination and IVF.
Donor Insemination and In-vitro Fertilization
In this treatment, sperms are collected from a donor in order to help the female patient to conceive. The donor is selected after complete analysis and medical examination so that the patient can conceive easily without any risk. Then the sperm from donor is placed into the neck of the cervix of the patient that helps her become pregnant. In IVF treatment, egg of a woman is fertilized outside her body in the process. This type of treatment is also known as test tube baby treatment, which has been proven effective when all methods fail.
Destinations for Fertility Tourism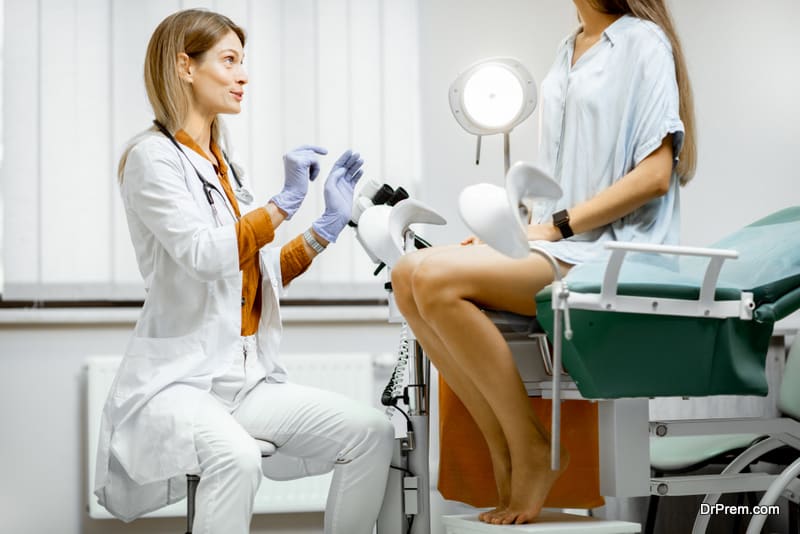 Many countries offer such treatments, which helps people who cannot have their offspring. Highly skilled, qualified, and experienced medical staff helps the patient to deal with these situations. Some of the main destinations mentioned in our medical tourism destination guide for infertility  treatments are as follows:
India
India is one of the most renowned and affordable destinations for fertility treatment as it offers top class treatment with a huge success rate. The experts are able to perform IVF with a huge success rate. Indian hospitals are equipped with latest technologies and support systems. The government of India also supporting healthcare sector so that they can attract more patients.
Spain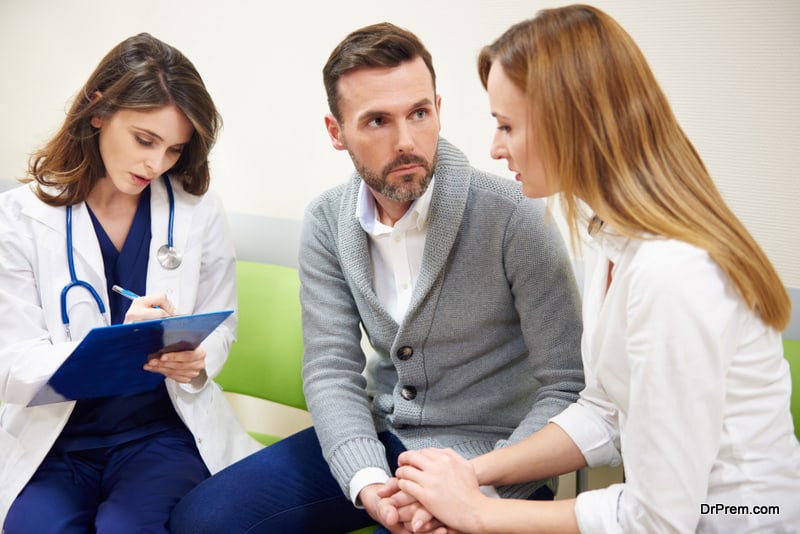 The national health system of the country makes easier to get fertility treatments. Spain has one of the best national health systems with them, which offers infertile couple to get the benefits of their latest technologies and experts. The hospitals are trustworthy to keep the treatment confidential and maintain complete privacy.
Turkey
Fertility clinics of Izmir and Istanbul offer married couples with various treatment procedures at affordable prices. Unfortunately, procedures like surrogacy are not available in the country because of its strict rules and regulations.
Brazil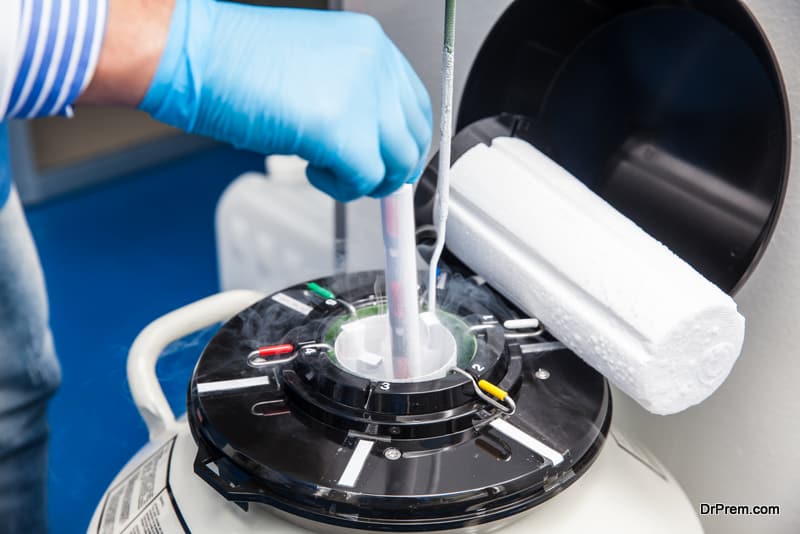 More than 150 clinics in Brazil offer quality treatment to people. It offers various fertility treatments to same sex couples and male or female. The healthcare policy of the country offer free treatment to people without medical insurance. Latest technology, experienced, qualified, and skilled staff attract people from different parts of the world to get desirable treatment. It is a perfect destination for medical tourists.
Living with infertility is disastrous for a couple as this can also ruin their married life. Medical tourism offers many medical procedures to help such couples. In this type of tourism, couple moves to abroad in order to get specialized, immediate, and confidential fertility treatment.
Things to know when choosing a medical tourism destination for fertility treatment
Infertility is no longer considered an issue in today's world. With hundreds of fertility clinics around the world opening their doors to foreign patients, individuals seeking such treatments have a wide range of choices to opt for.
Even technological advancements in the field have enabled these individuals to conceive successfully by other means. If you are on the lookout for information regarding fertility treatments and the best destinations in the world for them, here is a brief insight that would help you out.
Medical Tourism for Infertility Procedures is on the rise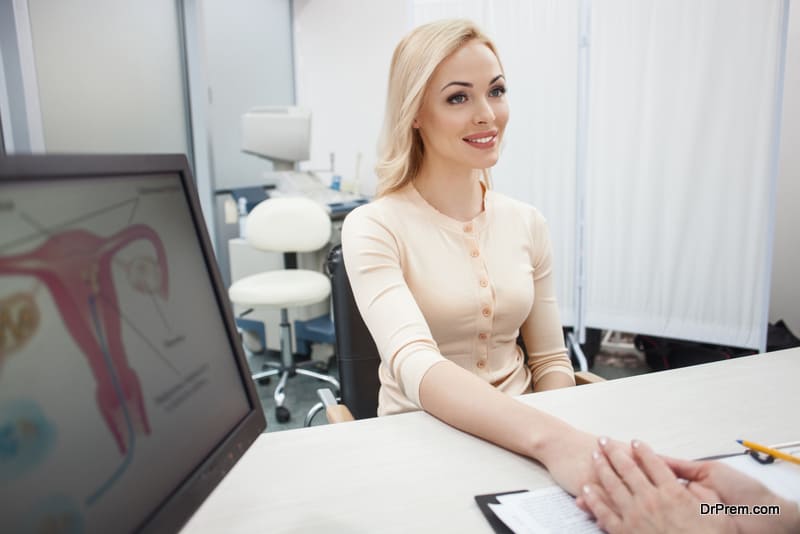 Of late, the number of individuals opting for infertility treatments abroad has risen drastically. Cost effective treatments or access to unconventional fertility treatments and the high success rates in foreign facilities can be considered as the driving forces for the same. Infertility treatment is also not considered as an emergency procedure. This enables individuals to think their options in a more relaxed manner.
Myriad Treatment Options
Unlike in the past when most cases of infertility had to be treated via complex procedures like surgery, there are many non-invasive fertility treatments offered by several clinics around the world. Some of these include:
Intrauterine Adhesions: Removal of the scar tissue inside the uterus that is the cause for infertility.
Ovulation Induction: Prescription of follicle stimulating hormones that in turn, stimulate egg and follicle development.
Intrauterine Insemination aka Artificial Insemination: Giving medications to facilitate increase in egg production while insemination coincides with ovulation cycle.
In-vitro Fertilization: Removal of eggs and sperms from patients. These would be mixed in a laboratory for fertilization after which the fertilized egg is placed back inside the uterus.
Planning for fertility treatment overseas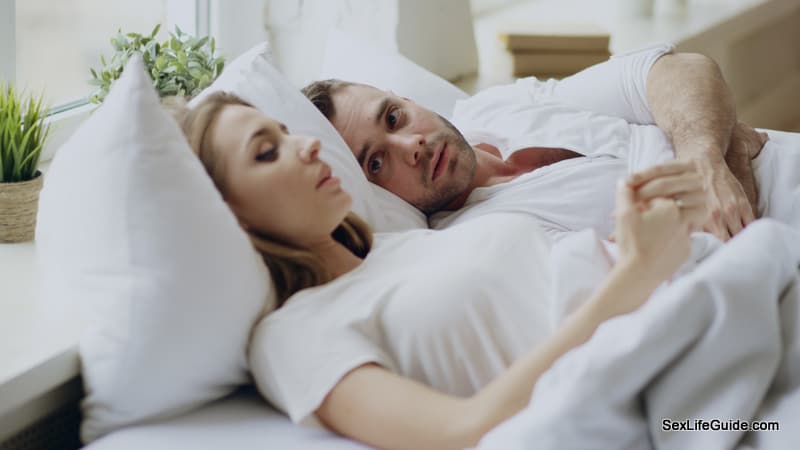 There are a few pre-requisites one would need to consider when planning for fertility treatment overseas. These include:
It is considered wise to get a thorough evaluation of the exact cause for infertility before planning for treatment overseas. This would allow patients to choose the best possible treatment plan for the same.
Getting ready for pregnancy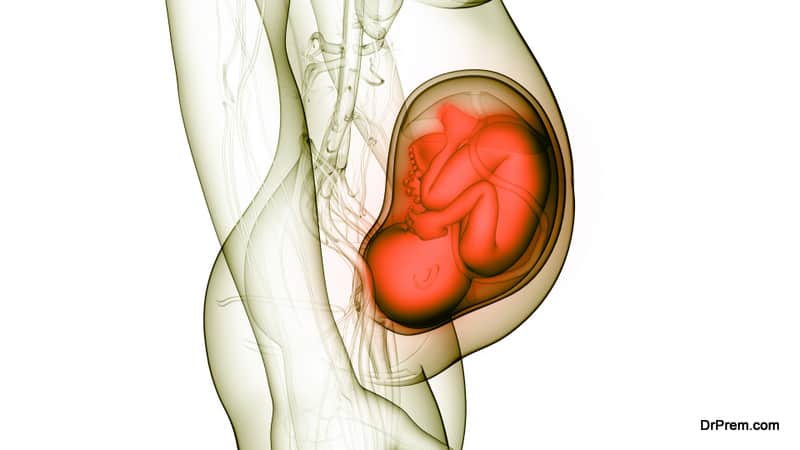 Fertility treatment can be successful only if the body is ready to support a fetus. Women opting for fertility treatment abroad would therefore, need to maintain optimum health by eating right, exercising wisely and staying away from substances like sushi, shellfish, raw meat, alcohol and tobacco smoke that could be hazardous to the fetus.
Starting pre-treatment preparations
Some fertility treatments would require patients to start taking appropriate drugs at least a month or so before the treatment. This can be facilitated via a treatment center back home or online transfer of medications from the fertility center itself.
Top Countries for Fertility Treatments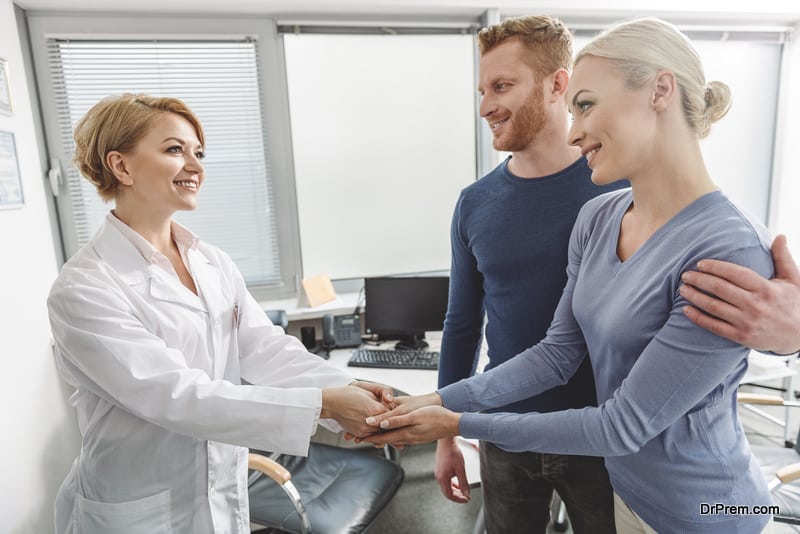 If you are on the lookout for countries which offer fertility treatments for patients, take your pick from the choices below.
: Turkey is a hub for fertility treatments and has all the necessary medical technology as well as insurance benefits to offer quality and safe fertility treatments for patients. With the country's healthcare sector booming and the government's initiatives to increase the influx of medical tourists by investing heavily in new technology, one can expect to get the best treatment for the most cost effective prices.

India:



Most individuals choose India for their fertility treatments owing to the dirt-cheap prices in the country. It is no surprise that costs for most medical treatments in India is only a fraction of what they are in the U.S. or UK. The country's healthcare facilities with international accreditations, as well as internationally trained staff make it an agreeable destination.
A number of healthcare facilities around the world have started offering fertility treatments for individuals hoping to avail the same at cost effective prices. Individuals opting for these procedures can take note of these handy tips to choose the best facility and treatment plan for their requirements.
Countries that are at the forefront for fertility tourism
The number of individuals traveling abroad for fertility treatments has risen significantly over the past few years. The Fertility Tourism Survey 2020 shows the trend remains high and low cost is no longer the main motivation to travel abroad for fertility treatments. 97% of the survey respondents were considering travel for fertility treatments. The survey also identified the sought-after fertility tourism destinations which are likely to gain more from this niche market. Needless to mention, fertility treatments are among the preferred treatments in medical tourism besides cosmetic surgery, dentistry and treatments related to cardiology, oncology and orthopedics.
Also called as fertility tourists, these medical tourists are increasingly being attracted to the chance of combining their fertility treatments with holidays in exotic locations. And the increasing demand for such services has urged many foreign fertility clinics to start cashing in on the multimillion dollar industry that fertility tourism has become today.
Breakthrough in IVF boosting fertility tourism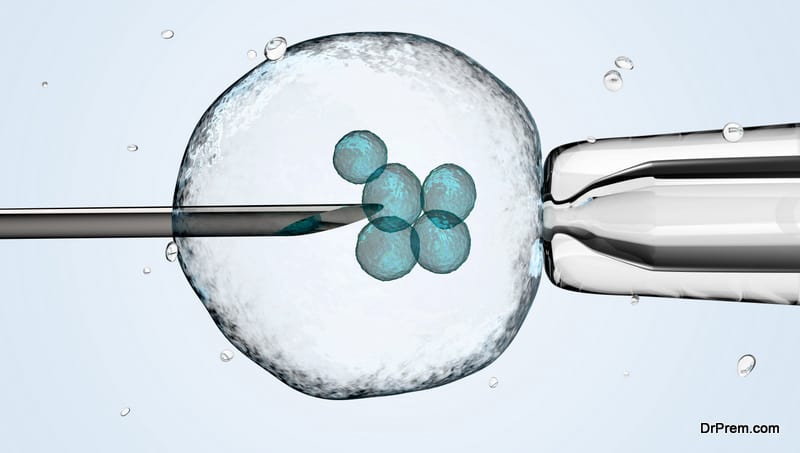 In-vitro fertilization or IVF is a great breakthrough in providing infertility solutions to the couples longing for parenthood. But accessing IVF treatments gets restricted either due to unavailability of quality treatment or due to exorbitant treatment charges especially in this type of treatment where the success is not guaranteed. Furthermore, if couples have to opt for more than one cycle of IVF, it results in a huge financial drainage.
For example, one cycle of IVF costs more than 4000 GBP which is too expensive. Legal factors often prevent couples from accessing the IVF treatments available in the home soil. This has necessitated the growth of cross-border medical tourism for IVF treatment where couples return home with smiling faces.
Reasons for rise in fertility tourism
Some of the reasons for the sudden surge in fertility tourism in the last few years include:
Reduced Treatment Costs: Studies have shown that many foreign destinations offer fertility treatments for at least 20% lesser costs than in countries like the U.S. and UK.
Abundance of Donors: Age is a crucial factor in determining the success of fertility treatments. The shortage of donors in countries like the U.S. and UK have thus, forced many couples to move to other countries where they can start the treatment almost immediately without having to wait for a donor.
The survey also highlighted the concern regarding donor availability which is often superseding the cost factor.
Wider treatment options and success rates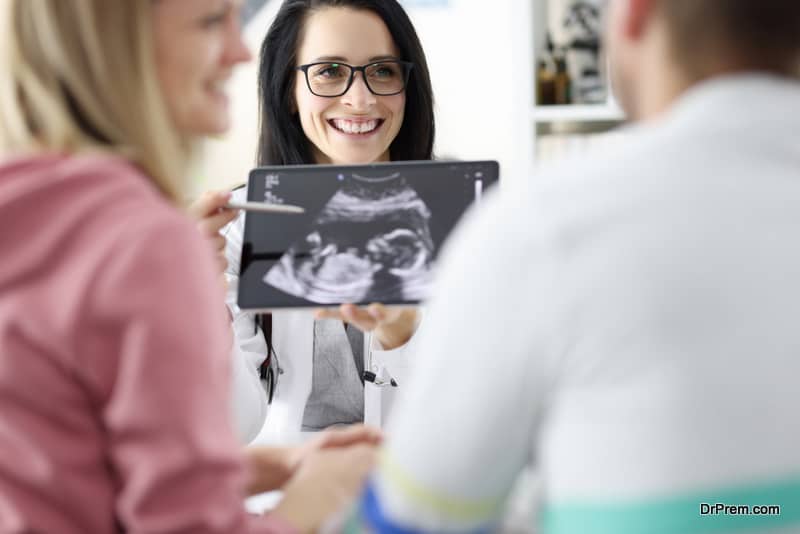 With older couples aged between 35-44 years, these are the prime reasons for seeking fertility tourism. Success rate is the main motivating factor for couples to look for overseas fertility tourism above anything. Several countries listed in the medical tourism destination guide offer world-class fertility treatments.
Patient Feedback
Patient feedback best reflects the success rate of fertility treatments of any international IVF clinic. Therefore, intending couples are likely to rely more on these for a preliminary assessment of the treatment availability, patient experience and success rate of a specific clinic.
Things to Note when choosing a fertility clinic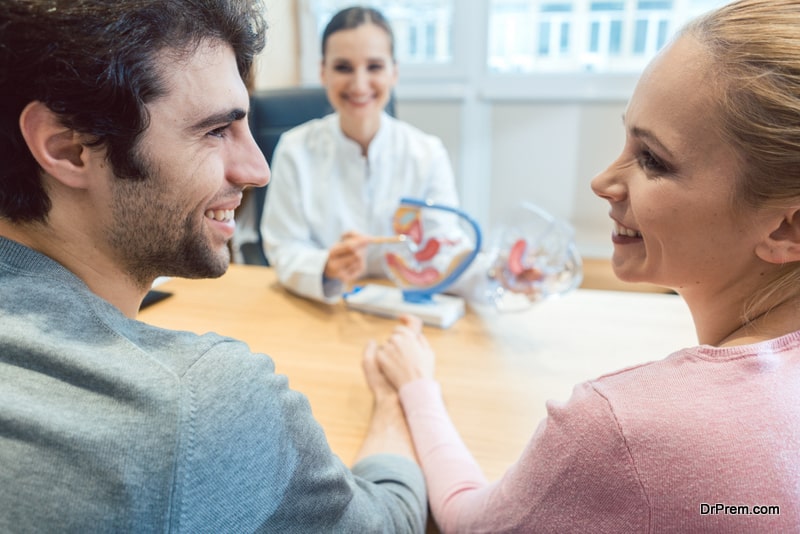 As in the case of any foreign medical facility, it is considered wise to check its credentials, accreditations and client reviews beforehand. This would help patients stay away from clinics that simply change their statistics sans any proof in order to attract more clients.
It is also considered wise to speak to the consulting gynecologist before starting treatment. This would allow one to understand the level of professionalism with which the facility would treat him/her. This would prevent unnecessary hassles later on.
Top fertility tourism destinations worldwide
Here are some of the top fertility tourism destinations in the world.
Spain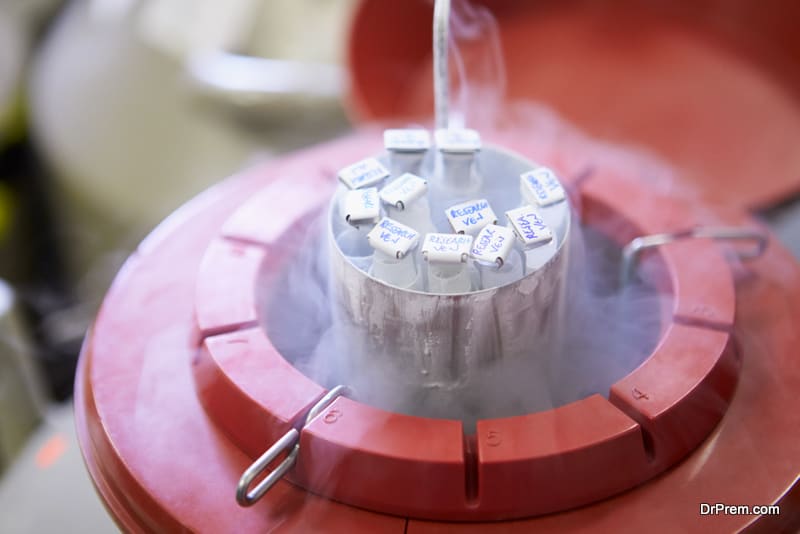 Spain leads the world in fertility treatments and is also a popular medical tourism destination. The country is home to numerous world class fertility clinics that offer treatments for just a fraction of the costs back in UK and U.S. Spain continues to top the destination ranking in fertility tourism in the 2020 survey. 23% of respondents voted for Spain which is low compared to 2017 survey where 60% of respondents expressed Spain as their first choice. This is also the reason why you can find Spain listed in our medical tourism destination guide.
Strong government backed medical tourism infrastructure, lenient regulations and highly specialized IVF services have made this Mediterranean country another most sought after destination for IVF treatments in Europe. Notable features that attract foreigners for IVF and ART services are:
– IVF treatments are open to single women and same sex couples
– Ready availability of egg and sperm donors maintaining anonymity
Higher number of quality infertility treatment clinics in Spain, which is more than any other European country, is another factor drawing foreign medical tourists. In terms of expenses, IVF treatment in Spain is about 50% less than in UK. Moreover, clinics assisting the foreign medical tourists in their mother tongue make the treatment seeker feel at home where they do not have to face any hassle due to language barrier. As Spain provides great vacationing opportunities along with almost 70% less IVF treatment cost, foreign medical tourists are able to plan a great vacation along with the required treatment.
Cyprus
North Cyprus has been a prime health and wellness tourism destination for European travelers. Relaxed IVF laws and great medical infrastructure for high-precision fertility treatments have contributed to the booming fertility tourism.  In the 2020 survey, Cyprus ranks as the second choice among fertility tourism destination with 15.2% respondents voting for it.
Greece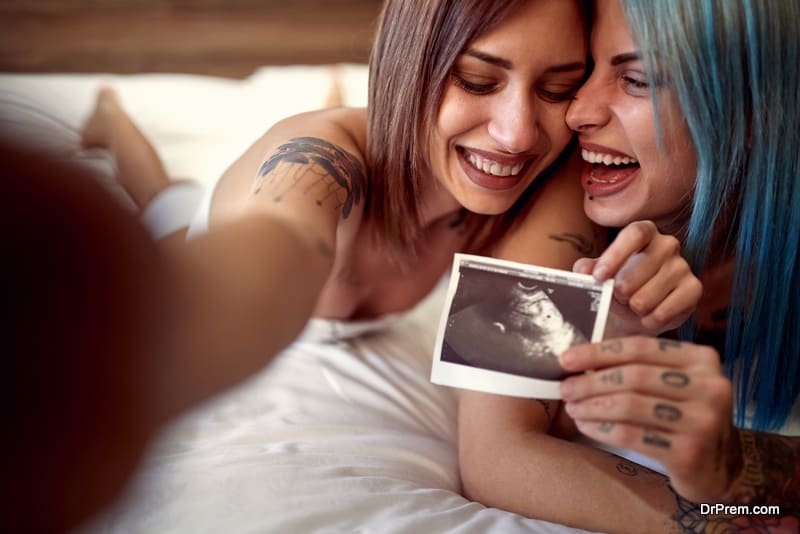 If the beaches don't lure visitors to Greece, the myriad infertility treatment options would. Most of these treatments are performed at high end clinics with high success rates. Couples are also encouraged to relax at a beach side resort during their stay in order to remain de-stressed during the treatment. 14% of the 2020 survey respondents preferred Greece to get treated for fertility issues.
IVF clinics in Greece are open for intending couples irrespective of their sexual orientation. Moreover, anonymity of egg and sperm donors also helps those couples in achieving parenthood who are unable to use their eggs or sperms due to some valid medical reasons. Moreover, strong government monitoring regarding the safety and quality of IVF treatments of the clinics is another big draw.
Czech Republic
In the 2020 Fertility Tourism Survey, Czech Republic continues to be one of the preferred destinations.Prague, the vibrant capital of Czech Republic with an enriched historical and cultural background, is one of the best destinations to avail IVF treatments. Unparalleled infrastructure and a talented pool of specialists teaming up in high-end fertility clinics provide the best infertility solutions at a very low cost compared to other European countries. Being just one and a half hour flight from UK, this destination sees a lot of medical tourists seeking IVF treatments. Moreover, this glamorous city with all sorts of tourist appealing features and an exciting nightlife forms a good holiday cum treatment package.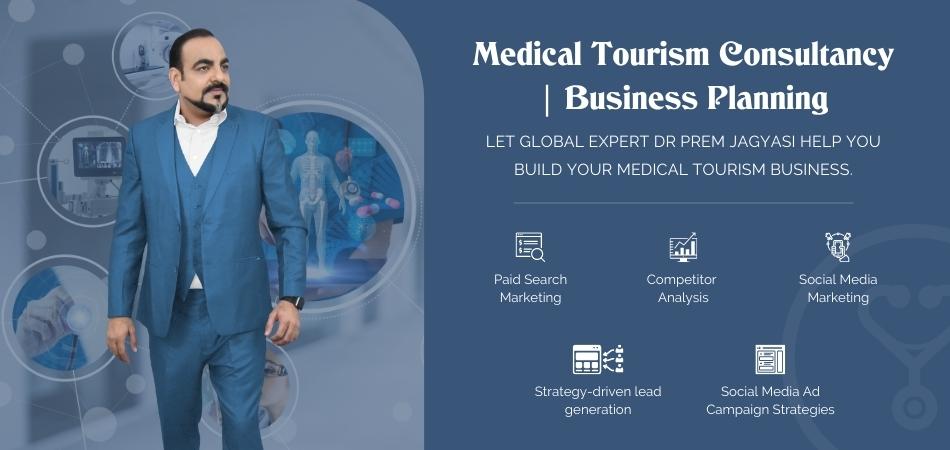 Ukraine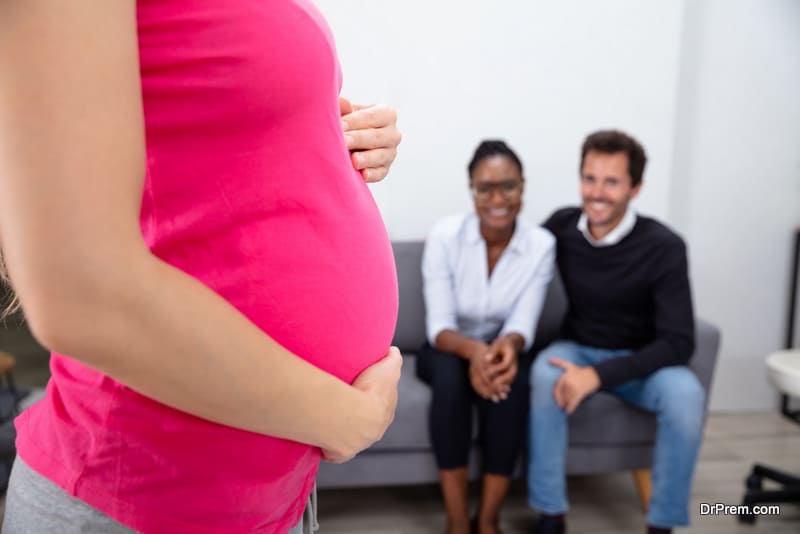 Easy accessibility of commercial surrogacy along with other cutting-edge fertility treatments makes Ukraine a favored fertility tourism destination. Ukraine has over 19 fertility hospitals and treatment clinics. It offers a range of fertility treatments for clients, including IVF, surrogacy and even egg donation to help older ladies conceive.
India
India offers world class fertility treatments, including IVF, for the most affordable costs in the world. The country is home to more than 500 infertility treatment centers, some of which have been operational for more than 30 years.
When it comes to IVF and ART treatments, India tops the chart as one of the leading destinations. Not only economical viability, but the availability of quality specialists in the field of infertility treatments in the most advanced clinics has made it a big medical-tourist puller in the Asian subcontinent. This is mainly because the specialists – trained in the US and UK – have an excellent track record; and their dedication, post treatment care and support are unparalleled. In cost comparison, average IVF treatment cost in the US is $10,000 whereas in India it could cost around $3,000 only. Couples choose to come to India via medical tourism facilitator companies also.
Turkey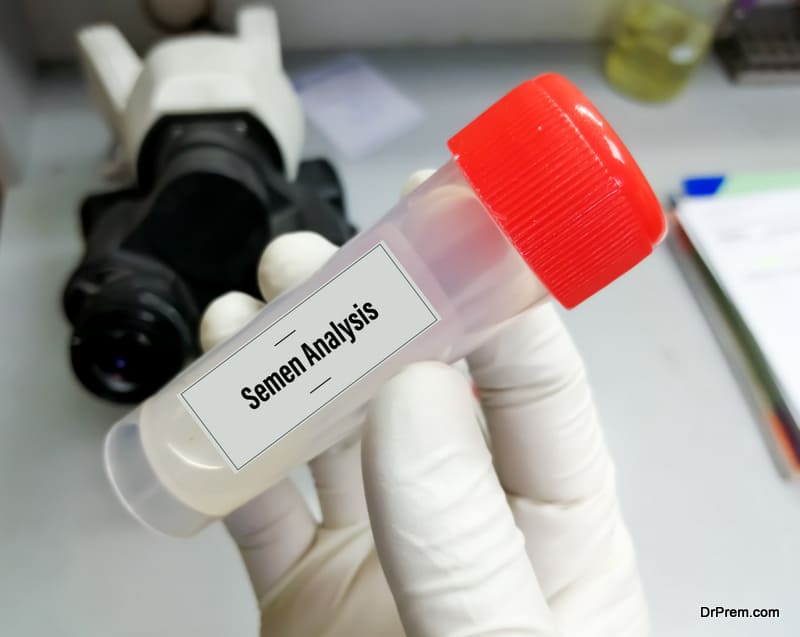 IVF treatment along with other forms of ART has gained immense popularity in the domain of Turkish medical tourism business primarily because of the excellent infrastructure and internationally talented fertility specialists. This European country with fantastic Mediterranean climate offers a pleasant stay along with the quality medical support to treatment seekers. IVF treatments in Turkey are strictly regulated where these cannot be availed by same sex parents or single woman. Moreover, surrogacy, gender selection, egg and sperm donation are not allowed in Turkey. In spite of these restrictions, Turkey continues to be a much sought after IVF treatment destination mainly due to the competitive pricing which is much less than Germany, Switzerland and Austria.
UAE
Advanced fertility treatments and great success rates are facilitating fertility tourism in Dubai. For last few years, Dubai medical tourism business has undergone massive transfiguration backed by effective strategies. The Dubai Fertility Center (DFC) has achieved great milestones in fertility treatments posting more than the international success rate of 45%. Till 2019, the center received 79, 262 couples with 63.6% comprising of Emiratis and 36.4% expats. The center also received couples from the GCC region, other Arab nations, the US, Asia, Africa, Europe, Australia and New Zealand.
Denmark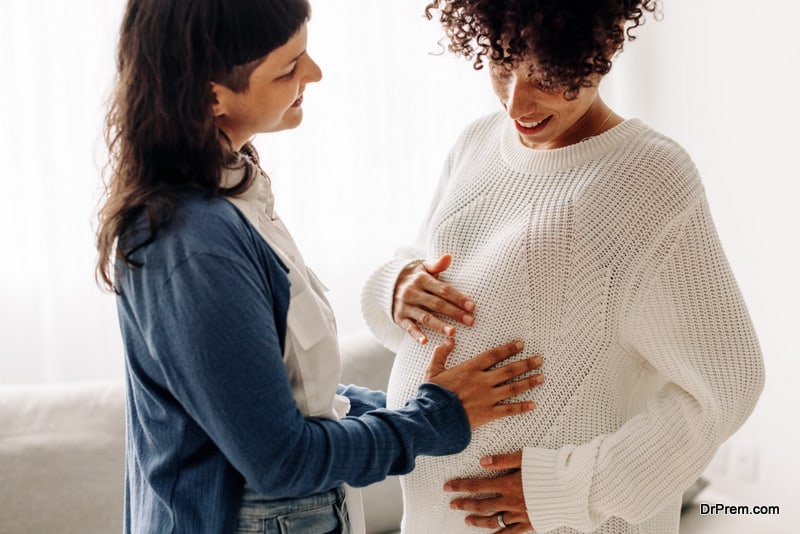 Apart from medical expertise, it is the open-mindedness of the Danish that has made Denmark a popular fertility tourism destination.  An estimated 8-10% of Danish babies are born from IVF treatments. With the world's most relaxed legislation on IVF and associated treatments, the country has been attracting couples and single women from other countries for required infertility solutions.  Heterosexual couples, single women and lesbian from Sweden, Germany, France, UK, Norway and Switzerland throng Danish fertility clinics.
Brazil
Closest to the U.S than any of the other destinations, Brazil is known as the cosmetic surgery capital of the world. The country has also been gaining a lot of recognition for its fertility treatment centers and their high success rates.
Many couples are traveling overseas for fertility treatments like IVF and surrogacy. Several countries around the world have also started increasing the number of fertility clinics in order to cater to this surge of medical tourists opting for such treatments.
Portugal, Denmark, Hungary, the US and UK are among other preferred fertility tourism destinations presented by the 2020 survey. Malaysia, a prominent name in global medical tourism intends to generate more fertility experts to boost fertility tourism as a part of medical tourism. As the global demand for overseas fertility treatments remain, no wonder we will find many other destinations making an impressive mark in this domain of medical science.
Things to know when picking a medical tourism agency for fertility treatment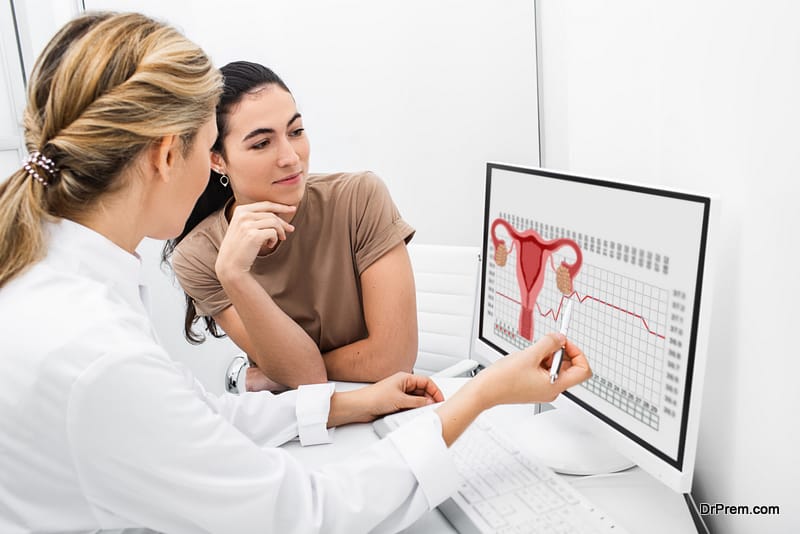 Literally hundreds of fertility clinics are cropping up all over the world, offering a chance for couples to experience parenthood. There is one problem however. The sudden increase in the number of fertility clinics from a mere handful to more than 3000 around the world can make it quite hard to choose an appropriate fertility clinic for your treatment, especially if you are opting for it abroad. This is where a medical tourism agency can help you out.
Role of a medical tourism agency
A lot of things need to be planned out when traveling abroad for fertility treatment. Everything from the flight tickets, the accommodation and food to transport, doctor appointments and treatment schedules need to be planned out meticulously. In some cases, it may be very difficult to do all these things at the same time. This is when a medical tourism agency comes in handy. A medical tourism agency will plan out details of the medical travel so that patients can just relax and prepare themselves for the impending treatment.
How to choose a medical tourism agency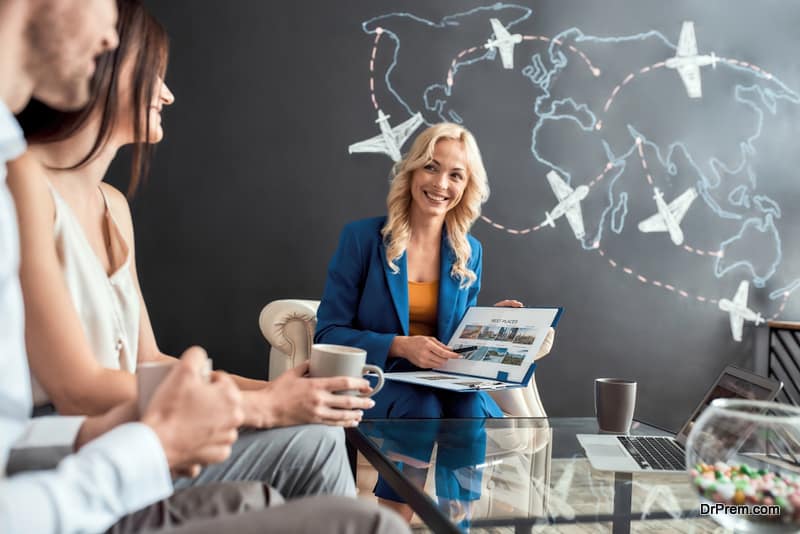 Like fertility clinics, the number of agencies offering medical tourism facilitator services has also increased rapidly over the years. Hence, one would need to be very cautious when choosing a medical tourism agency for fertility treatments. Here are some tips that could help you zero in on the perfect medical tourism agency for your medical travel.
Check Online
Your first and main resource for finding a medical tourism agency would be the internet. While not many agencies directly indicate whether they offer fertility tourism services, a casual inquiry will help you get the information you need. Be sure to check for images, online reviews and customer testimonials to find out whether the agency is worth looking into.
Check for local agencies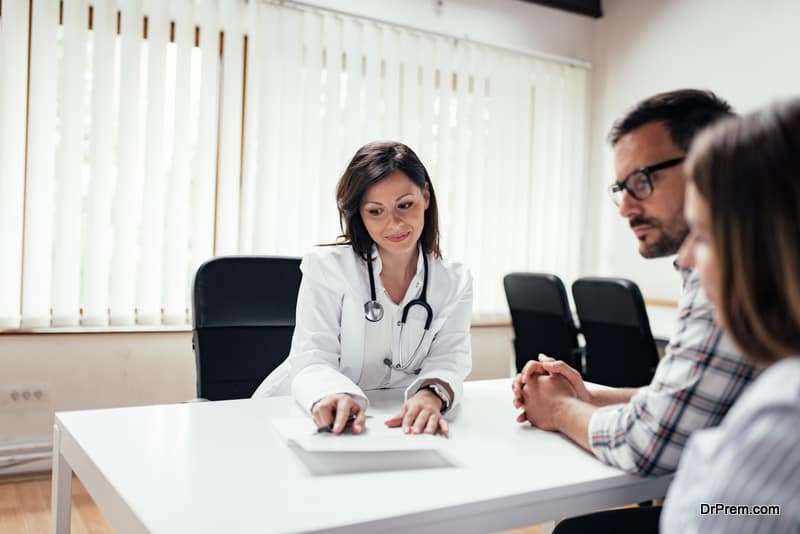 As regards fertility treatments, it would be better if you could choose a medical tourism agency from your hometown. A local agency would have firsthand information about your medical conditions. This would place the agency in a better position to find the best possible clinic at the best possible destination for your fertility treatment which would, of course, be in lieu with your requirements and constraints.
Check for the services offered
A medical tourism agency would need to plan out every detail of your trip to perfection. So make sure you double check all the services offered by the agency, ensuring that everything is covered before signing on the dotted line. The services you need to check for would include flights, airport transfers, visa, accommodation, local transport, local trips, local representatives, appointments and treatment schedules, etc.
Check for experience in the field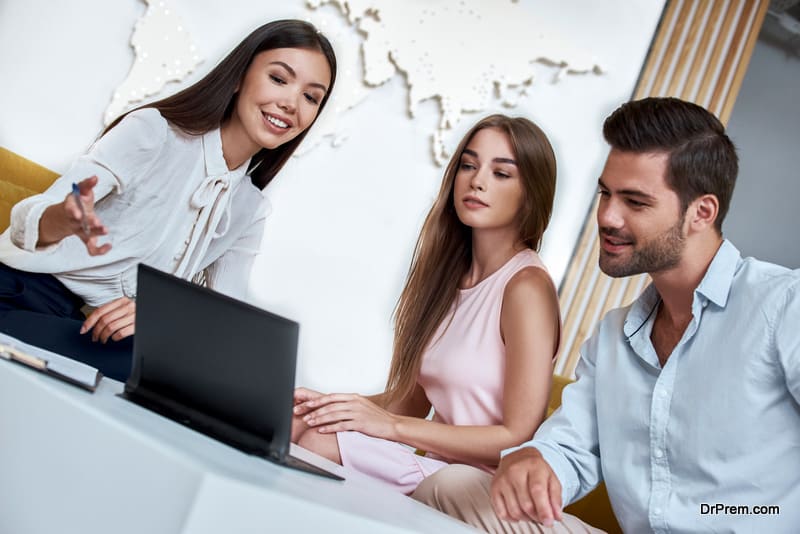 Although every other agency would advertise about offering fertility tourism services, only a few actually have the necessary expertise to deal with the matter in the correct manner. Some agencies would also have certified professionals to assist you on the best possible treatments for conception as well as the right fertility clinic for the chosen procedure.
Check for surrogate facilities
This is extremely important if you are planning to use a surrogate mother abroad for your fertility treatment. The agency you choose must have the necessary facilities to arrange the entire package for you, including coordinating donors and arranging gametes from a single source. This, in turn, would make your fertility treatment abroad a hassle free procedure.
The number of patients seeking fertility treatments abroad has risen significantly over the past few years. As such, it is imperative that one choose the right medical tourism agency for the treatment when traveling abroad for the same purpose.
How countries are benefitting in medical tourism with relaxed IVF regulations?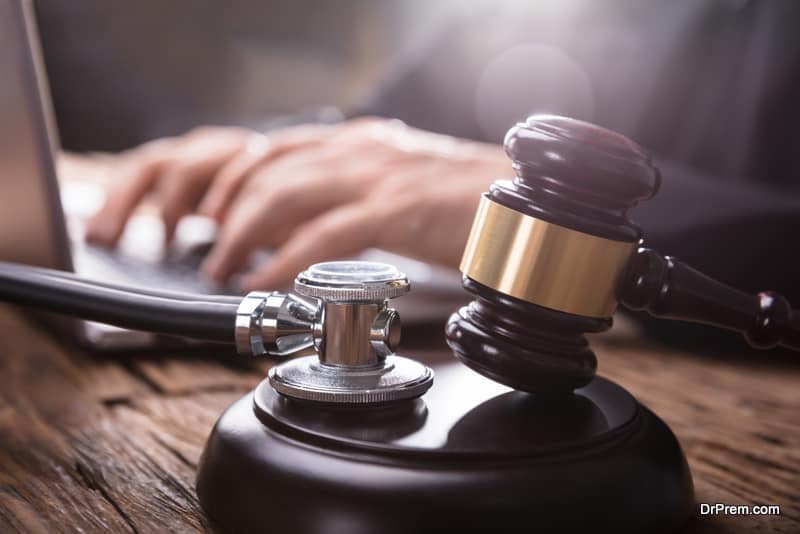 Recently, the UAE's medical community has welcomed the new draft pertaining to relaxed IVF regulations. It will allow sperm, egg and embryo freezing maintaining the ban on surrogacy, egg and sperm donation.
UAE sees a two-way benefit with the new regulation. The local patients will have access to advanced fertility treatments not permitted earlier and it would also boost the country's medical tourism sector. Medical tourism facilitator companies would be able to send many more people to UAE for fertility treatments.
In-vitro fertilization (IVF) is one of the top five medical procedures drawing a huge crowd of medical travelers in the UAE. The country aims to occupy $1.5 billion share of the global IVF market by 2020 as estimated in a study report of 2017.
Relaxed IVF regulations of destinations creating more opportunities in medical tourism
Relaxed IVF regulations in many developed and developing nations have given the rise of fertility tourism or reproductive tourism. The US stands as the benchmark in terms of quality, service and success rates in IVF and ART techniques but the exorbitant cost often prohibits intended couples to avail the facility.
A stark variation in regulations regarding ART procedures in most of the European nations is forcing childless couples to look beyond the border quality and affordable IVF and ART procedures, boosting medical tourism business.
Are stringent regulations restricting the people's right to parenthood?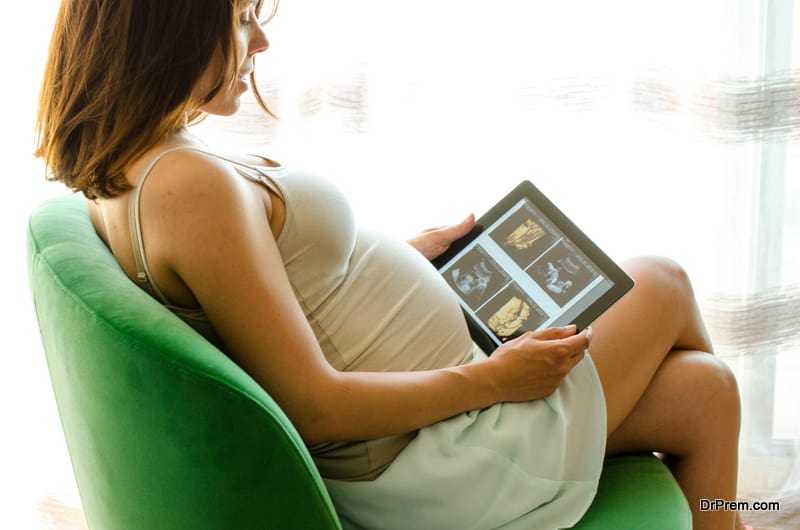 The global demand for ART has increased tremendously but regulations regarding accessing the treatments vary widely from country to country.  Europe is the largest market for ART but its usage varies widely from country to country owing to policies, reimbursement factors and affordability.
Many European countries have been identified as having the lowest fertility rate where relaxed regulations in ART not only can alleviate the suffering of couples but could also improve the fertility rate.
There are countries where ART is covered by national health plans but most often a legalized marriage or a stable union is a prerequisite to access ART. Only 50% of the European countries permit single women to access ART and fewer grant access to Lesbian women.
A general observation is that countries are somewhat restrictive in allowing single or women without partners to undergo ART. Apart from India and the US, only 10 European countries permit singles to access ART.
It is also interesting to note that ART treatments are not that widespread in affluent European nations. Social beliefs and culture also play a great role in regulations and policy framing.  In countries where the common belief stands that embryos are not 'human beings', ART and IVF procedures are more.
IVF no longer stands as the most popular type of ART. Couples are looking for more options in other treatments like ICSI, PGD, Gender Selection, Embryo preservation etc. to have a baby of their choice. To improve the chances of fertilization, selective sperm selection by ICSI is being used more in IVF treatments.
Despite PGD having clear benefits, the procedure has generated enough controversy regarding creating designer babies. Egg donation is also not supported in many countries. Surrogacy is banned in many countries and even if it is permitted in some, commercial surrogacy is bound with strict restrictions.
Why UAE needed relaxed IVF regulations? 
Fertility treatment is an onerous one mainly for its unsure outcome and the huge cost. The new IVF regulation will drastically cut the reproductive treatments costs of the locals by 80%.  They will not have to travel to other countries seeking embryo freezing. According to fertility experts, it will bring further clarity on the legal aspects of ART.
Mounting stress, unhealthy lifestyle and late marriage are pushing up infertility rates in the UAE. A growing number of young married couples are queuing fertility clinics seeking various fertility solutions.
In spite of the growing population in the country, fertility rates are falling alarmingly. Access to various advanced assisted reproductive techniques can help in fulfilling the dreams of childless couples. Previously, egg and sperm freezing were allowed only for specific conditions.
But with the rising women workforce in the country, late marriages are common and so is late pregnancy.  With relaxed IVF regulation, single women would be able to preserve their fertility and try to achieve motherhood at a convenient time after marriage.
There are other valid medical reasons where embryo freezing can be of immense help. Women with polycystic ovary need IVF treatments to conceive. If the embryos generated from IVF are not implanted immediately, it gets wasted.
Embryo freezing will help the would-be mother to recover from the ovarian stimulation program before being subjected to implantation. This increases the chances of pregnancy.  Freezing of embryos will also help the couple go for a second child within five years.
Boosting the country's medical tourism prospect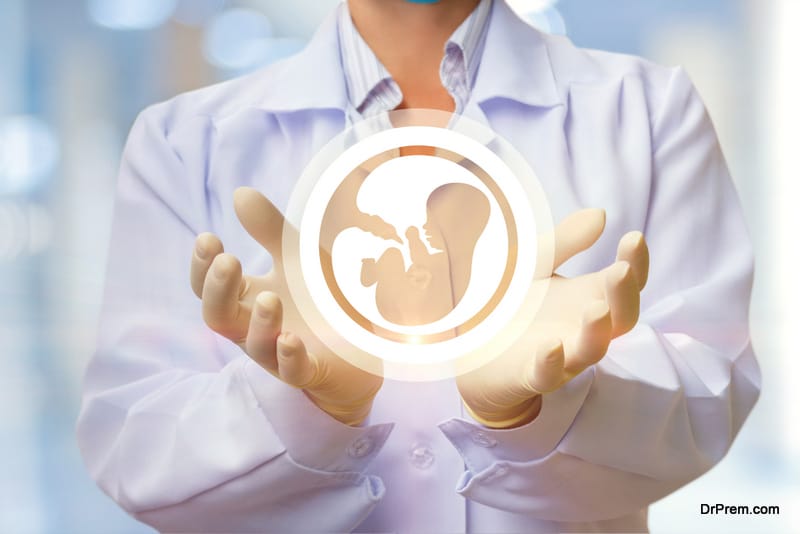 From the medical tourism perspective, UAE already has made a strong foothold in the fertility treatments. Travelers from Emirates, GCC countries, Africa, India and lately from China are visiting UAE for IVF treatments.
Nearly, 10-15% of medical tourists look for quality IVF treatments in this country. About 15-30% are parents seeking IVF treatments for their second child. 10-15% of the travelers are returning patients seeking IVF for their second child. But more than 50%  of cases are related to male infertility.
It is not only the high-end clinics and expert specialists that are drawing international patients. There are other good reasons as well:
Comparatively high success rates in ART procedures. More than 90% success rate reported with ICSI treatments.
A majority of the clinics would offer the facility to test the chromosomal normalcy of embryos to detect any undiscovered genetic disease.
Additionally, the UAE allows couples the option of 'Gender Selection' in IVF to maintain the family gender balance. This is not legalized in many popular fertility tourism destinations.
Destinations reaping benefits of medical tourism business with relaxed IVF regulations
The flexibility of IVF regulations and low cost are key drivers of fertility tourism, a prominent and recognized offshoot of medical tourism business. Let us have a glance at the countries helping couples beyond borders:
Barbados and Grand Cayman Islands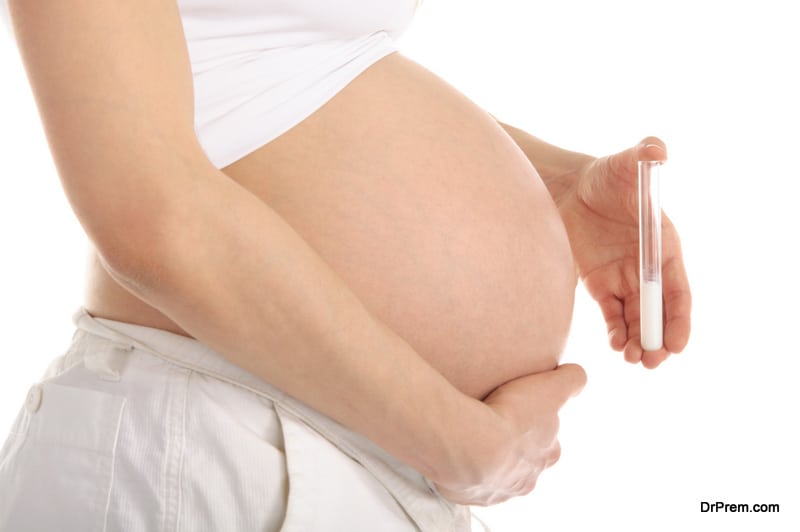 Offers Pre-implantation Genetic Testing (PGT), egg donation, embryo donation and sperm donation.
IVF is allowed for women till 50 years of age.
Single women and same sex couples are allowed.
Gestation surrogacy is rare under certain conditions.
A well-regulated governing body, the Czech Society for Assisted Reproduction regulates IVF clinics that permit:
Egg donation and sperm donation but not embryo donation
Women can go for IVF till 48 years of age.
Greece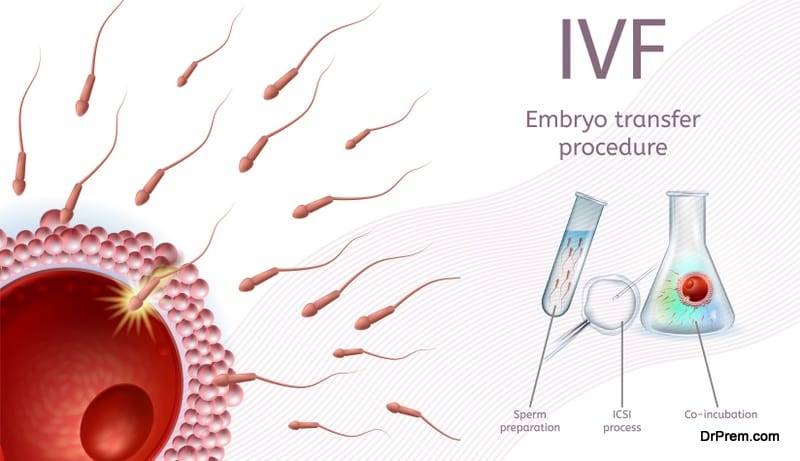 Being a part of ESHRE (the European Society of Human Reproduction and Embryology, Greece is well known for relaxed IVF regulations and low cost of treatments.
Offers PGT
Allows IVF for singles. Gay and Lesbian couples are not allowed.
Allows 3 embryo transfer, maximum 4 considering the woman's age.
No strict limit for embryo storage. Doesn't allow further embryo creation without using the previously frozen ones.
Spain
One of the most popular destinations for IVF treatments welcoming nearly 40% of European travelers seeking fertility solutions.
Allows IVF for anyone irrespective of age, sexual orientation and marital status.
Doesn't allow surrogacy
Ukraine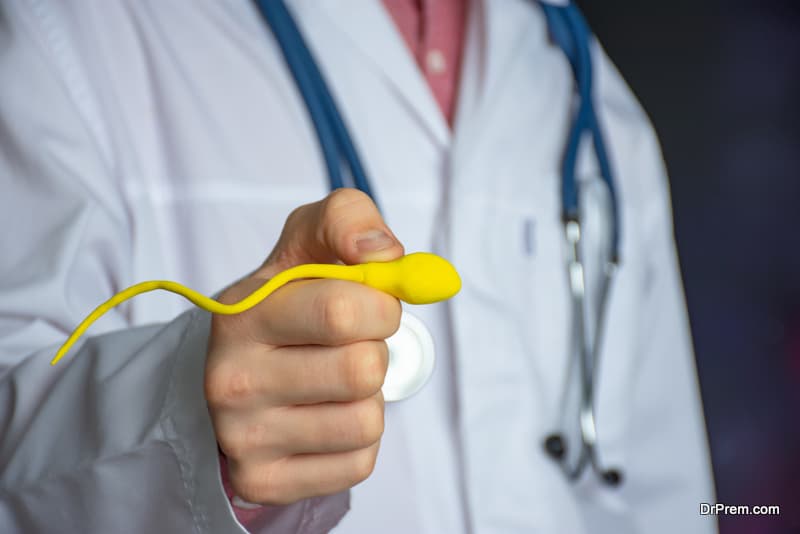 Another popular destination welcoming foreigners for various IVF treatments. But medically assisted procreation is officially allowed for married or co-habiting heterosexual couples.
IVF treatments allowed:
ICSI
Egg and sperm donation
Embryo donation
Surrogacy
Excellent medical services and low-cost are driving both English and Spanish speaking couples avail various ART procedures in this country. The striking distinction of this country's IVF legislation is that it allows "procreation right" to everybody supporting gay marriage and LGBT families.
Allows:
Unlimited egg donations with a prior evaluation of the donor
IVF cycles till the baby gets delivered
Embryo transfer
Relaxed IVF regulations can help in resolving fertility issues of many. The existence of well-framed legislative guidelines is also necessary to prevent widespread commercialization.  For example, if a woman desires to be a mother at the age of 50, it may not augur well for her future child.
Many clinics may support old age motherhood for business purpose but it is likely to have more serious implications. The same holds true for commercial surrogacy where women from weaker economic sections get exploited more often than not.
Rising infertility driving outbound medical tourism in China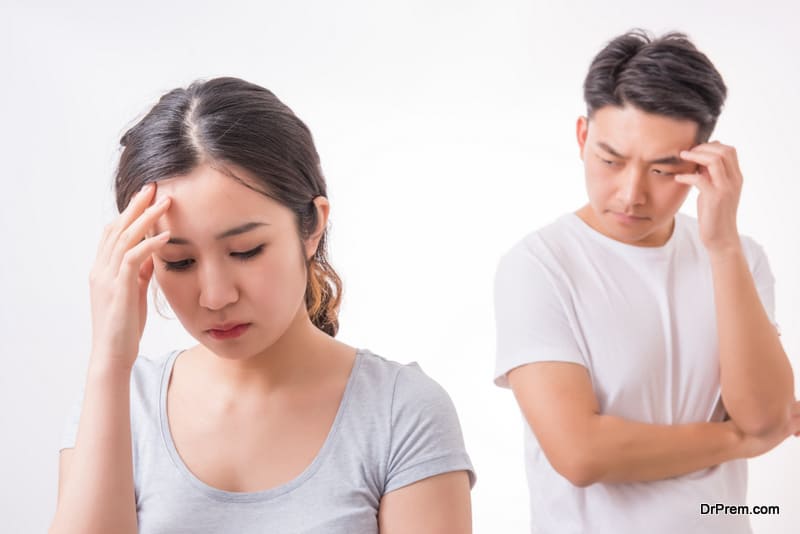 China's poor fertility rate is turning out to be a great contributory factor to the country's rising outbound medical tourism. As per the data from China's State Statistical Bureau and other reports the country's fertility rate stands 1.05, the lowest in the world. With about 500,000 overseas medical trips recorded by Chinese people in 2017, fertility treatment is one of the most sought after by them next to plastic surgery and anti-aging treatments.
According to 2019 GWI forecast, Chinese outbound medical tourists will be 1 million by 2020 with 900,000 looking for some sort of minor fertility and cosmetic procedures and 100,000 seeking advanced oncology and cardiology treatments.
As estimated 45 million Chinese suffered from infertility problems in 2016, and the number is growing 100,000 per year as per China's National Health and Planning Commission. China has been experiencing a declining birth rate since 1990s and now it has touched rock bottom with almost no signs of reversal.
China's low fertility rate driven by social attitude:
Not only the 30 year old one-child policy in China contributed to this decline but the prevailing social attitude where success oriented couples are not interested for more children also contributed significantly to this poor stats.
Changing lifestyle is a much greater cause contributing to the dropping birth rates. The majority of Chinese population in the mad race for success compromise with their lifestyle.  Higher stress levels, smoking, drinking, and late marriage ultimately affect the reproductive health of people.
Female fertility drops from the age of 35 but careerist women go on postponing their pregnancy. Finally, when these couples get ready for conception, they struggle with a number of fertility issues.
China's assisted reproductive health market is estimated $15 billion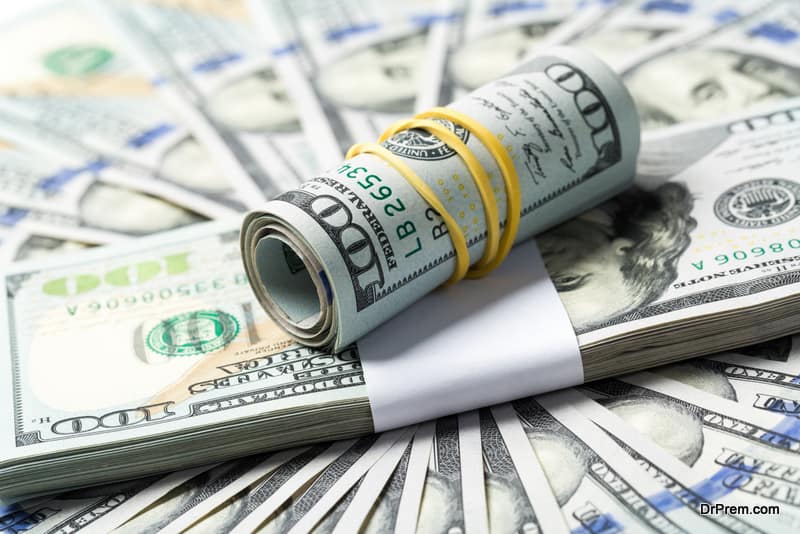 Post scrapping of one-child policy, the IVF consultation has jumped by 50%.  Couples are considering for a second child, but for many it is too late because aging has taken its toll on their reproductive health.
A significant drop in sperm count is noted from 100 million in the early 1970's to 20 million in 2012 as per a senior fellow Global Health at the Council on foreign relations.  Another study conducted in Central China in 2015 reveals that only 18% of men undergoing tests are found to be fit for sperm donation, a sharp drop from 56% as recorded in 2001.
For men, if it is the poor sperm health for women, it is the conception problem that is creating barriers in normal reproduction, and hence the growing need for IVF (In Vitro Fertilization) and other Assisted Reproductive Techniques.
So the only viable option is to go for assisted reproductive techniques. As per BIS research, China's IVF market alone is expected to reach $1.5 billion in 2022 from $670 million in 2016.
Inherent reasons favoring overseas fertility tourism
Overcrowded Chinese assisted reproductive care market
China's struggling healthcare system is greatly falling short in providing the right healthcare to nearly 1.4 billion Chinese population creating conditions good enough for outbound medical tourism.
Last year, about 500,000 overseas medical trips by Chinese were recorded as per Ctrip.com International among which the number of patients seeking infertility treatment abroad is quite significant.
The Chinese assisted reproductive care market is amidst chaos due to the overcrowding of patients and lack of proper infrastructure. Strict regulation in IVF treatments in China is further pushing patients beyond the border to seek infertility treatment.
For example, in China medically fit married/unmarried women are not allowed to freeze their eggs/embryos. On the other hand, women busy managing careers at young age are inclined to freeze their eggs to bear child in the future after marriage. Naturally, they look abroad for suitable facilities.
High Networth Individuals (HNWI) opting for abroad fertility treatments swelling up the medical tourism crowd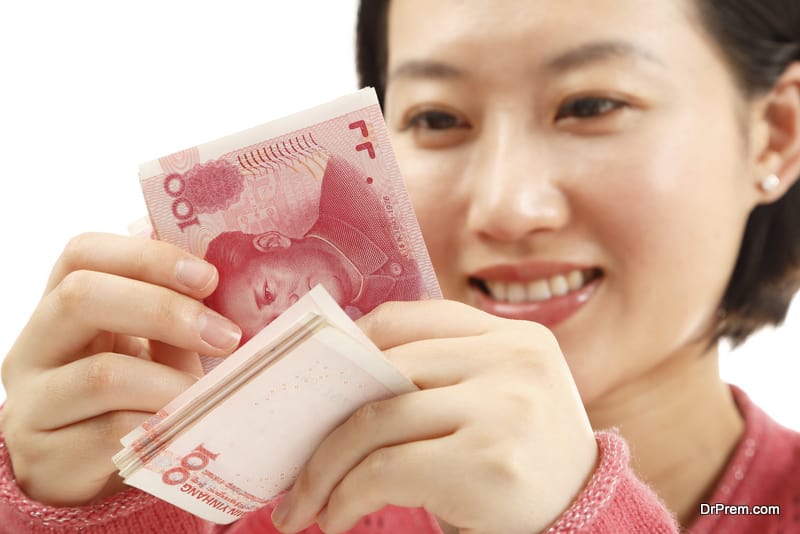 IVF and assisted reproductive treatments are expensive and the success is uncertain. Still based on the spending power and better success histories, affluent Chinese are seeking abroad fertility treatments to expand their family or have their children as per their own convenient time.
The Chinese population has experienced an appreciable growth of High Networth Individuals last few years and they are not hesitant in spending while seeking fertility treatment abroad.
Couples with reduced chances of normal conception joining the crowd
With aging, the quality of sperms and egg fall drastically reducing the chances of conception. Millions of Chinese women around and over 35 years, eager to bring a second child are likely to face difficulty in conceiving in the normal way. Therefore, they will either have to join the long queuing list or look for beyond the border options.
Huge crowd- long waiting hours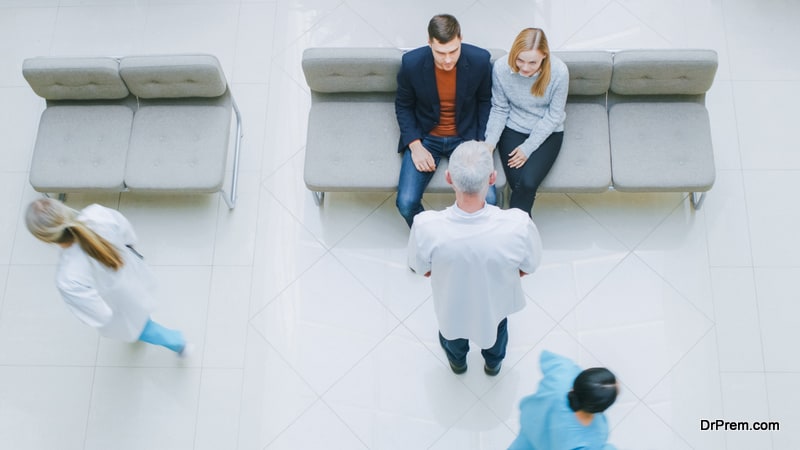 Moreover, there would be young married couples as well looking for assisted reproductive technology to become parents. There isn't enough supply back home to meet the sudden rising demand for fertility treatments. Due to this huge demand-supply gap, a couple may have to wait for more than one year for their turn of treatment which is frustrating enough. If budget permits, looking for beyond the border treatment seems more viable.
China's track record in fertility treatments
In the past, China's watchful control over IVF industry had heavy restrictions on gender selection. They demanded proof of marriage and birth certificates before a couple is allowed to have access to any kind of fertility treatment. Disillusioned by these stringent measures on birth regulations many Chinese had to look for greener pastures abroad.
Over the last twenty years, the country has experienced rapid growth in IVF technology. A number of fertility clinics have mushroomed in suburbs and big cities.  Around one tenth of married couples needed the support of IVF techniques to bear a child.
According to a report released by the Chinese Health Commission of Women and children department, back in 2014, about 700000 women had undergone IVF treatments. The overall rush for all categories of fertility treatment has been on a frantic rise following this policy relief. Even traditional Chinese medicines to enhance fertility are much in demand.
The growth of domestic fertility clinics could not keep pace with consumer demand both in terms of infrastructure development and availability of talented fertility specialists who could effectively handle fertility treatment cases.
Lifting one-child restriction – would it lead to population boom?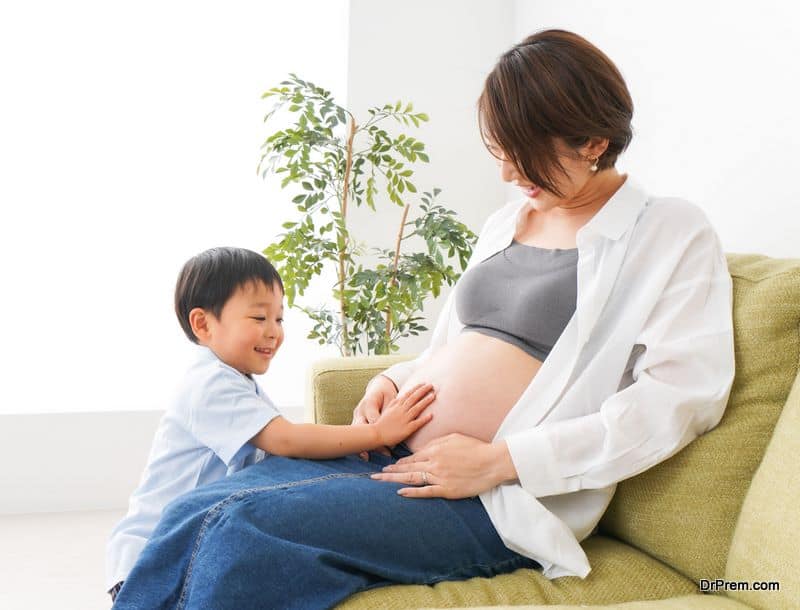 According to a statement given by the National Health and Family Planning Commission, back in November, there is an estimated 90 million Chinese female who would be qualified for having a second child.  This relaxed policy would help build an additional 30 million people who would become a useful backbone of domestic labor strength by 2050 to meet the ever rising industrial demand for manpower specially coming from the construction and manufacturing sectors.
The future extrapolations could however be a little utopian because a number of Chinese, especially from the younger generation would prefer to a small family and would be unwilling to bear the additional expenses on raising a second child.
Back in 2013, when there was a shift in policy in favor of having more than one child , the response wasn't that overwhelming because many of the parents expected to be impacted by the policy were the only child themselves. So in reality, there were fewer births than were expected by the authorities.
China's growing trend for beyond the border medical treatments
Looking beyond the borders for better medical care has been the recent trend of the middle-income and high-income groups. In this scenario, Australia posting a high success rate in IVF treatments with minimum chances of multiple births has turned out to be the most favorite destination for Chinese couples seeking fertility solutions.
Reputed clinics in Sydney and Melbourne are offering scratch-to-end support without making the Chinese couples to wait for a long period. They are providing online and over-the-phone consultations elucidating the entire package and procedure. Their meticulous coordination reduces the waiting time of the couples as well as enables minimum clinical stay. Post treatment follow ups can be also carried out conveniently back home.
Countries preferred by Chinese for fertility treatments
Well-heeled clients mostly prefer US, Europe and Australia while the middle income group prefers Thailand and Vietnam. The latter preference is mainly due to geographical proximity. Renowned fertility clinics in these countries receive about 30-40% patients from China.
A South California based reproductive center received about 250 patients with the average age of 39.5 in 2016 and the number is on the rise every year.
Another reputed hospital in Thailand reported a 70% increase in Chinese medical tourists looking for assisted-reproductive services and anti-aging treatments in the first half of 2017. The fertility treatment seekers are mostly women in their 30s and post relaxation of one-child policy, there has been sharp increase in the women patients aged above 40.
Fertility treatments demand high-level of precision involving cutting-edge technology and is a very sensitive issue for the patients. These clinics abroad handle the problems of each Chinese patient uniquely with a personal touch reducing their waiting times and enhancing their comfort level.
Moreover, their success rates in IVF treatments are appreciable where many taste success in the first cycle of treatment itself. Most of these clinics have set up Chinese speaking staff to handle the requirements of Chinese fertility tourists.
Australia offering non-commercial surrogacy, US offering gender selection and egg freezing facilities and Thailand with lenient regulations in IVF treatments have turned out favorite destinations of Chinese travelers. Even for a physical examination of reproductive health, well-heeled Chinese are flying to Japan!
Australia prepares for greater medical tourist inflow from China
Coyiu has partnered with SunWo Medical Management to create an Australia/China partnership. Backed by Commonwealth Scientific and Industrial Research Organization, the partnership seeks to convert online medical opinions into medical tourists visiting Australia from China.
SunWo Medical Management is a premier company in China that provides medical tourism services. Under the partnership,Coyiu will share the medical expertise of its professionals with people in China through online consultations. The companies are hoping that these consultations will soon transform into people visiting Australia for medical procedures.
How the partnership will work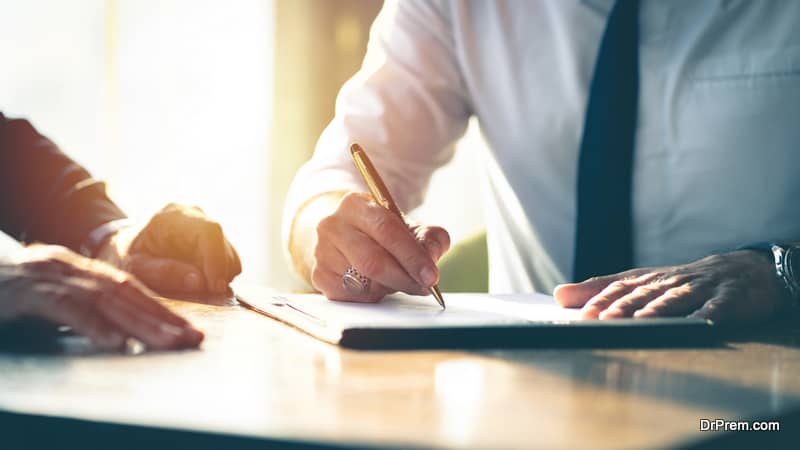 A Memorandum of agreement has been signed between Australia's start-up company Coyiu backed up by CSIRO, and SunWo Medical Management from China. Under the proposed partnership, Coyui will provide medical consultations to patients via its audio/video platform.
The consultation will be in a high-definition form and, the companies hope, will result in catapulting the medical tourism of Australia. SunWo'sChief Operating Officer, Ben Chan believes that the increase in medical tourism will happen automatically when patients get a more comprehensive idea of their treatment.
Australia hopes to extend its expertise in cardiovascular disease, cancer, respiratory diseases and diabetes to medical tourists from China.
What Australian Medical Tourism has to offer?
Heart Diseases
Australia has incredibly talented medical professionals. The country's medical specialists are especially skilled in fields of cancer research, respiratory diseases, cardiovascular diseases, Alzheimer's disease. China currently has a high rate of heart diseases. More than 230 million Chinese suffer from some form of a heart ailment and over 3 million deaths each year are documented from this disease. This is one of the many areas that Australia will be able to benefit patients from China in.
Lung Cancer and Respiratory disorders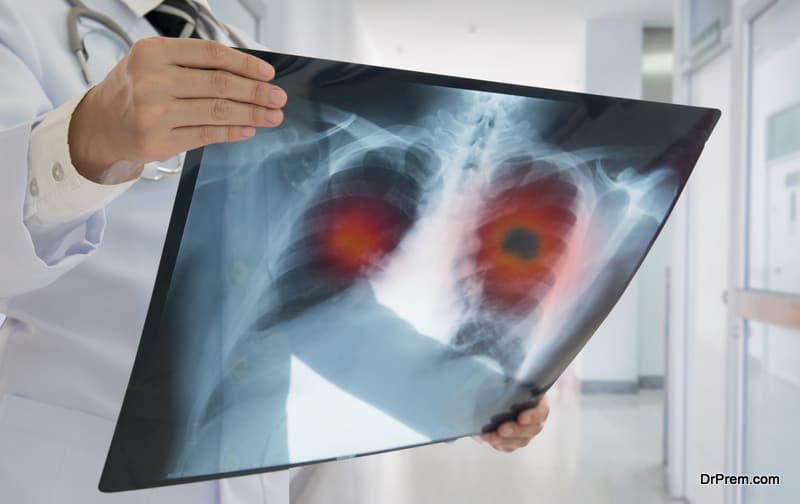 Currently, China has outranked all the countries in terms of cases of lung cancers diagnosed each year and deaths from the disease. Air pollution in the country is on such a rise that it has replaced smoking as the chief cause of lung cancer in China. It has been predicted that China could expect 800,000 annual diagnosis and 700,000 deaths annually from the disease by 2020. Patients will be able to benefit from lung cancer treatment options from Australia via this partnership.
Alzheimer's Disease
China has a high number of cases of Alzheimer's. According to latest figures, 50 million patients of dementia are present in the world. Out of these 10 million are found in China alone. This is a cause for concern in the country, especially because China also has the highest number of undiagnosed cases of dementia. These patients can draw benefits from the various research-based treatments currently going on in Australia.
Australian medical and insurance agencies for Chinese visitors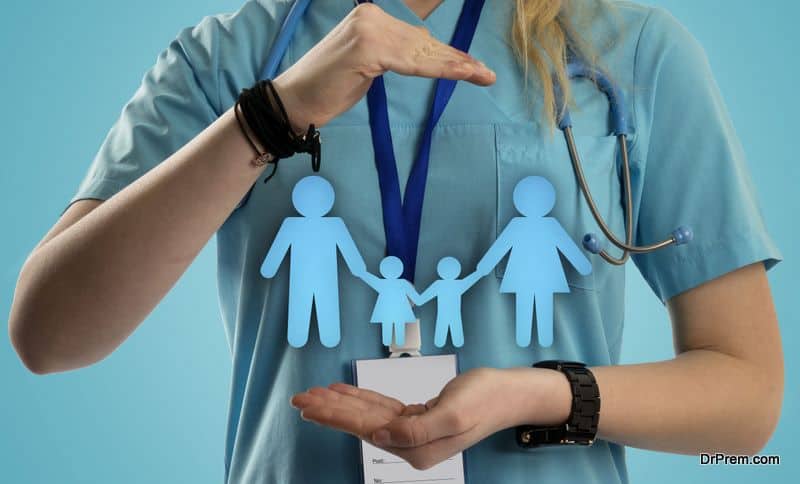 Because of the rise in medical tourism between Australia and China, many medical and insurance companies from Australia have been visiting the embassy in China. In the hope of tapping into the huge market of medical tourism, these agencies will be providing medical cover to Chinese medical tourists . This is being done to initiate a two-way medical tourism that will benefit both countries.
Australia's medical devices
Australia is home to two of the world's leading medical device manufacturers. ResMed and Cochlear are both companies with groundbreaking innovations in medical devices; their only shortcoming is in marketing. Because of poor commercialism, their products fail to survive in the global market. A partnership between China and Australia medical tourism can also give this industry the push that it needs. Under the China-Australia free trade agreement, this sector will see a well-deserved boost.
Australia and China have recently joined hands and formed many new agreements. The biggest is the partnership between the two countries over medical tourism. Lastly, the Open Sky agreement signed between China and Australia couple of months back opened up a more convenient travel route for the Chinese travelers. Launching of non-stop flights between Sydney and major cities of China in 2017 would see more Chinese tourists flocking the Aussie clinics for fertility solutions.
As the Chinese reproductive healthcare system continues to struggle, the Chinese population with better spending capacity are ready to avail the better fertility treatment opportunities abroad maintaining the country's trend of outbound medical tourism.