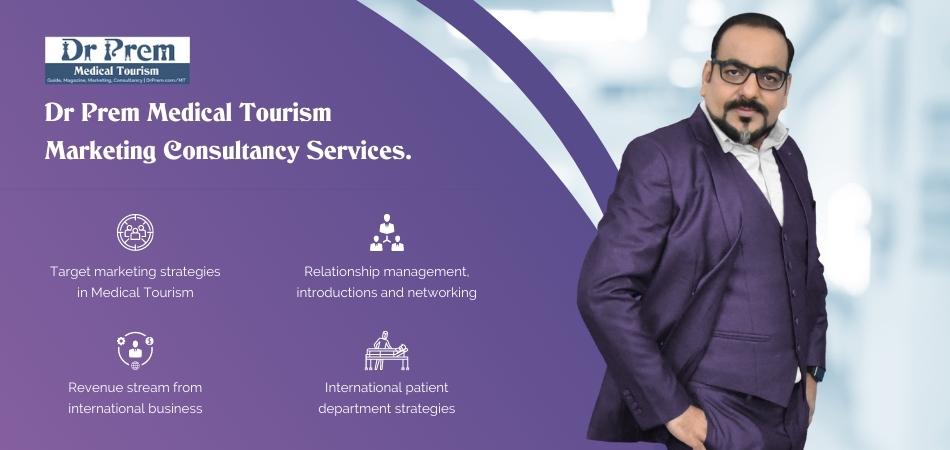 According to the guidelines of the Joint Commission International (JCI),the term accreditation is"a process" through which an entity, separate and distinct from the healthcare organization,usually nongovernmental, assesses the healthcare organization to determine if it meets a set of requirements (standards),designed to improve the safety and quality of care.
Healthcare providers and facilities need to go through rigorous tests and preparations in order to receive the stamp of accreditation. A facility with these credentials is definitely committed to patient safety and care and try to stretch themselves to ensure a safe and caring environment for their patients.
Accredited facilities house the cream of medical talent with state-of-the art infrastructure and cutting-edge medical technology. Naturally, their quality benchmark in treatments and services is considered the gold standard in global healthcare with continuous striving for improvement. They follow continuous development programs for their staff, and utilize all patient evaluation data, which can be used to improve their organization performance, treatment outcomes, and patient experience in medical tourism.
In this medical tourism guide, you will read about:
Guide to Understanding Accreditation of Facilities in Medical Tourism by Dr Prem Jagyasi – Essential Features, Benefits, Standards,Role of JCI, and More
Why it's imperative for medical facilities to have international accreditation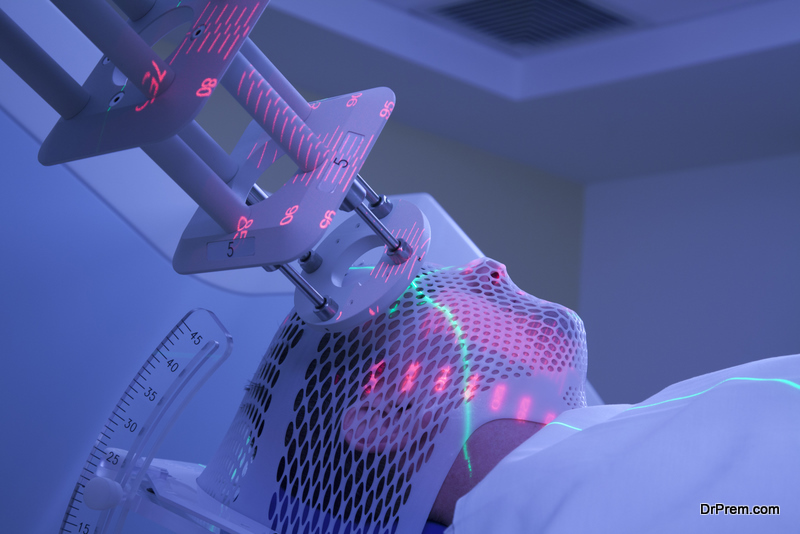 Planning for medical tourism beyond the border is a great idea as it helps avail multiple benefits in overall wellness. But the million-dollar question is whether the destination and the chosen clinic are worth putting so much efforts and investment.
No doubt that the low treatment cost in many countries is driving the global medical tourism sector but does that come compromising with the standard? How to judge this? This is a very important aspect that an intending medical tourist should be sure of before landing on a foreign soil for treatment. After all, it is the person's life which is at stake and that should not stand on any compromising factor.
Medical tourism business is booming. Therefore, marketing gimmicks and eye-catching promos may uphold a clinic as the topmost health care provider but that does not assure anything about its standards unless it is granted the required credit from an authorized body.
How do you know that a particular clinic is maintaining the international standards and public health care safety norms?
How to judge whether the medicos and specialists are licensed or not?
These are the basics a medical tourist should check before finalizing a destination.
Accreditation – Setting the benchmark
Providing healthcare support demands a certain standard to safeguard public health and safety. It is mandatory for any clinic to maintain a certain benchmark in rendering its services that encompass from hiring duly qualified doctors, trained staff, maintaining various aspects of health and hygiene in the clinic where a patient's life should be secured and not in the hands of quacks.
Accreditation from an authorized body matters in certifying a clinic or hospital as a standard health care provider whose basic credentials in supporting public health and safety are duly checked and certified. Medical tourism consultants and experts are stressing on accreditation for more patient acquisition and ensure the best outcomes.
International Accreditation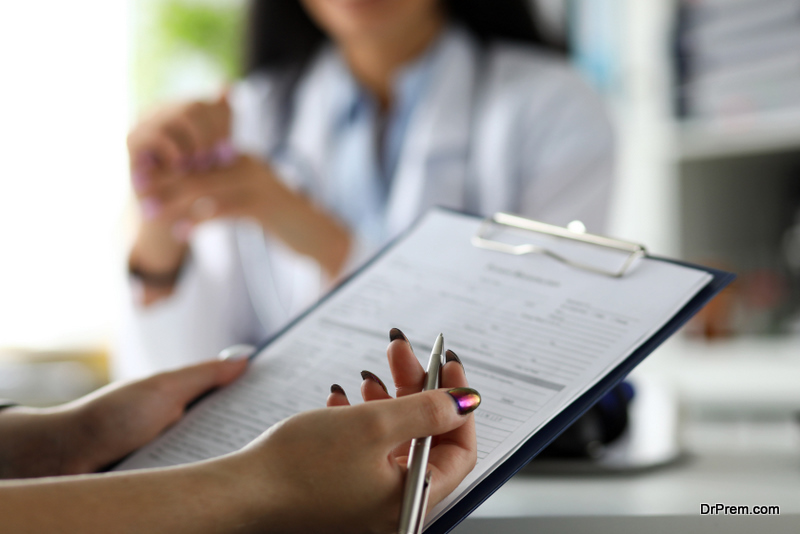 In medical tourism, the benchmark set is at a much higher level where strict regulations regarding maintaining international standards of treatment and support are advocated.  The international medical tourism accreditation board is an external authority awarding certifications to various clinics across the globe after judging their required parameters. Their accreditation deems those clinics fit to serve the health care seekers from other countries.
Basic conditions to avail international accreditation
It is not just the mere payment of the stipulated registration fee and maintaining the bare necessary requirements but involves a wider domain in maintaining very high support standards with due adherence to medical ethics. Like:
Providing quality treatment deploying qualified, experienced and licensed specialists, nurses and attendants.
Practicing internationally accepted clinically safe methods in various pathological and screening tests
Minimizing medical risks
Setting up provisions for emergency medical services deploying effective medical strategies and support to tackle any unforeseen event quickly.
Adopt internationally recognized sterilization procedures to prevent contamination and delayed recovery due to infection.
Enabling effective and free communication between the health care seeker and the giver overcoming the language barrier.
Transparency in communication and transaction between the health care seeker and the clinic.
Efficient infrastructure maintenance through proper working of all staff in providing the best care and comfort in all respect. 
Understanding the process of international accreditation of facilities and clinics is an important inclusion in medical tourism training classes and workshops. Not only medical tourism facilitators should have a good knowledge of this but also big hospitals and providers looking for more abroad patients.
International Accreditation – Ensuring reliability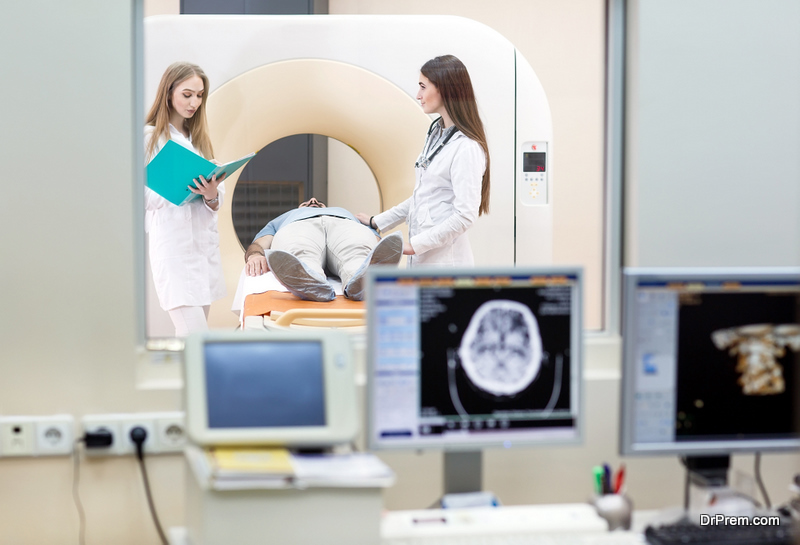 International accreditation is beneficial both for the clinic and the medical tourist. The clinic or hospital attracts more abroad patients by virtue of accreditation which ensures that it is maintaining a certain benchmark in all aspects of service and support. Naturally, this accreditation stands as a revenue generating marketing tool that attracts more global customers.
With the accreditation, a clinic can:
Identify its area of strength and weakness
Strive continuously in improving their service and support
Monitor improvement in quality along with overall performance management.
Improve its accountability to the service seekers and major stakeholders
Improve its position in the competitive market
For medical tourists, reliability is the most important factor that the accreditation imparts.  The health care seeker is assured of the quality of services and can opt for the accredited clinic with least hesitation. He feels that his life is in safe hands. Not only that, it builds a confidence in the patient that he will get due returns of his investment irrespective of the nature of treatment.
Benefits of accreditation
Accreditation benefits are many, both for the patients and facilities. When patients are in the lookout for the right healthcare facility for medical tourism, accreditation becomes the first and foremost point of consideration. Medical tourism businesses helping patients in dire need can enhance their brand image through partnership with accredited facilities where they can refer patients without any hesitation.
Let us analyze how accreditation benefits everybody in medical tourism:
Reduced Autonomy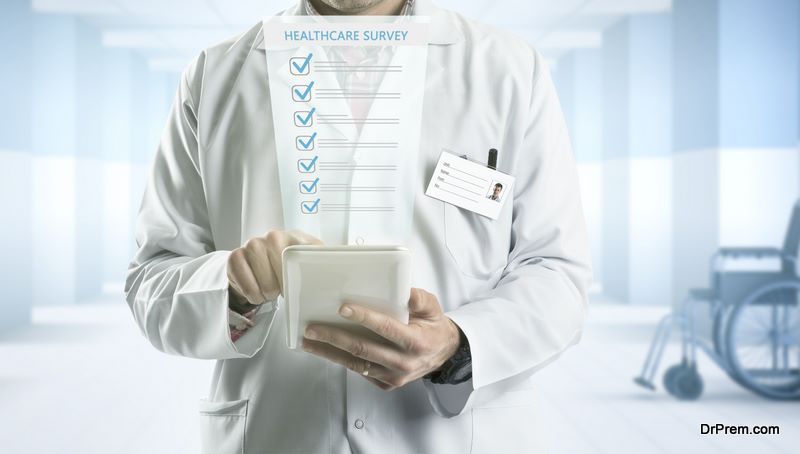 In the past, clinicians used to enjoy quite some autonomy in their medical practices, often using internal self-assessments to do quality checks on their own healthcare services. However, the changing healthcare environment has forced many of these physicians (and hospitals) to remove their autonomous nature and stick to publicly recognized standards in order to attract more patients.
Clinicians would now have to follow these established accreditation guidelines in order to ensure their quality of care meets international standards.
Improving public trust
This is another big factor to draw foreign patients if a healthcare facility aims to thrive in medical tourism business. Since potential medical tourists normally check the credentials of a healthcare facility before they choose it,a healthcare facility that clearly displays the accreditation certificate on their web-page demonstrates its quality.
This certification displays the facility's willingness to implement standards that are based around patient safety and quality care, thus also helping patients in their decision-making process.
Creating an environment that enhances the provider's satisfaction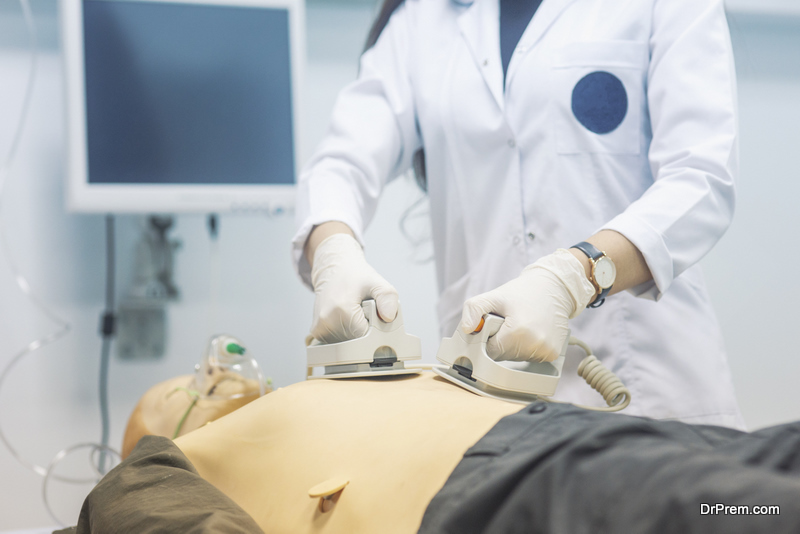 An accredited healthcare facility is not just beneficial for the patients and medical tourists, but also benefits the doctors. Good and experienced healthcare professionals want to work in a facility that they know is investing a lot of time and money in training and education.Moreover, in such facilities, healthcare professionals are able to use the latest treating equipment, while continuously updating their knowledge.
Providing clear and transparent data to patients
During the selection phase of a healthcare facility, all potential medical tourists want to gain as much information about the facility as possible. Medical tourism facilitators and agencies also look for this criterion while referring patients to a particular facility.
Accredited healthcare facilities normally share data with the public, which can help patients differentiate between the best hospitals and the rest.Gaining access to information is a crucial factor in any potential medical tourist's decision of where to seek care, as this could easily affect his/her entire life.
Respecting patient's opinions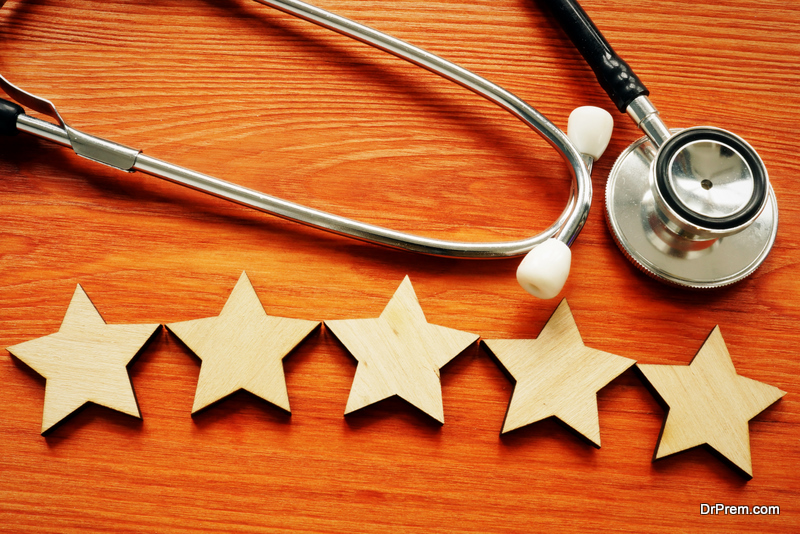 While most unaccredited hospitals do not pay attention to patient feedback and customer surveys,accredited hospitals take all these things seriously and try to implement all their suggestions for the betterment of the facility and all future patients.
Creating a culture of learning and sharing
A hospital where the staff is not interested in learning and sharing will definitely not be in the good books of patients.On the other hand, a hospital, which implements a culture of sharing and learning, will have doctors and staff members who keep fewer secrets and surprises.
As every error made is an opportunity to learn something new, steps can easily be taken to learn from past mistakes, promoting the growth of the hospital.
Accreditation examples from around the world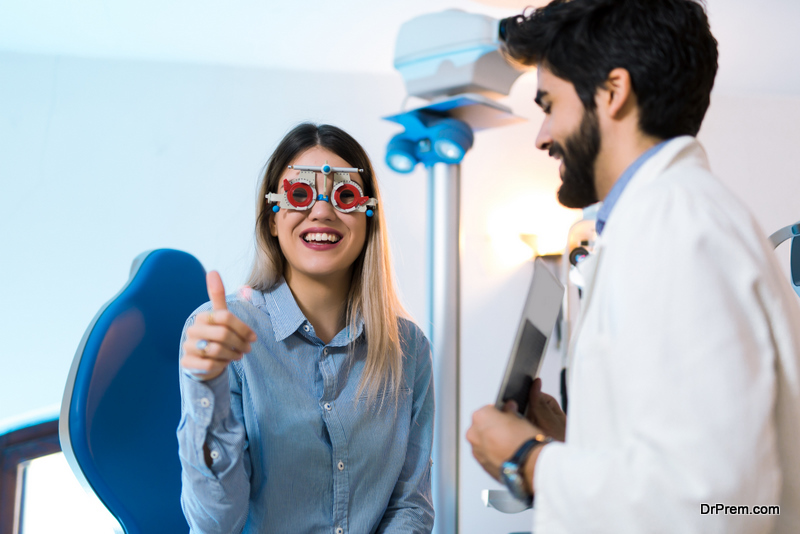 Since different healthcare facilities around the world have different criteria and guidelines to follow, accreditation processes differ as well. Here are some examples of accreditation indifferent countries.
In the United States, healthcare facilities have to follow strict guidelines set up by an accreditation agency called Joint Commission on Accreditation of Healthcare Organizations. The JCAHO is a private, non-profit organization, which has accredited over 17,000 healthcare organizations and programs. This shows how committed these accredited facilities are in providing quality healthcare to their patients.
The World Health Organization ranks France as having the best healthcare system in the world, and extremely high rates of patient satisfaction. In France,the "La Haute  Autorite de Sante" gives accreditation, which is a local government accreditation body.
In the United Kingdom,the Healthcare Accreditation and Quality Unit accredit healthcare facilities. The HAQU, which was previously known as the Health Quality Service,specializes in the administration of healthcare organizations and facilities,while making sure that all these facilities implement appropriate regulations for effective management.
South Africa has contracted with the Council for Health Services Accreditation System of Southern Africa, a non-profit organization that implements the accreditation policies in the nation.
Canada,along the lines of South Africa, has implemented a similar procedure whereby the government has contracted with Accreditation Canada, an independent body,which operates in a manner similar to JCI.
India, which is a growing medical tourism destination, healthcare facilities are accredited by a local institution called the National Accreditation Board for Hospitals and Healthcare Providers. The organization works under the Quality Council of India,which works to ensure the quality of healthcare within the country.
What is JCI accreditation?
Joint Commission International is a USA based not-for-profit Corporation. Joint Commission International is an accrediting body that is affiliated to the Joint Commission. This body is the most important accrediting body for American Hospitals. It is mandatory to receive JCI accreditation for the acute care hospitals in the United States.
Those planning to enter into medical tourism business should have a thorough knowledge of JCI accreditation and others to enable patients access the best standard of healthcare that they always look for.
JCI aims to improve the healthcare services all around the globe, which includes improving hospital chains and medical centers. Therefore, their accreditation to medical tourism hospitals is of utmost importance.
Read more about JCI accredited hospital performance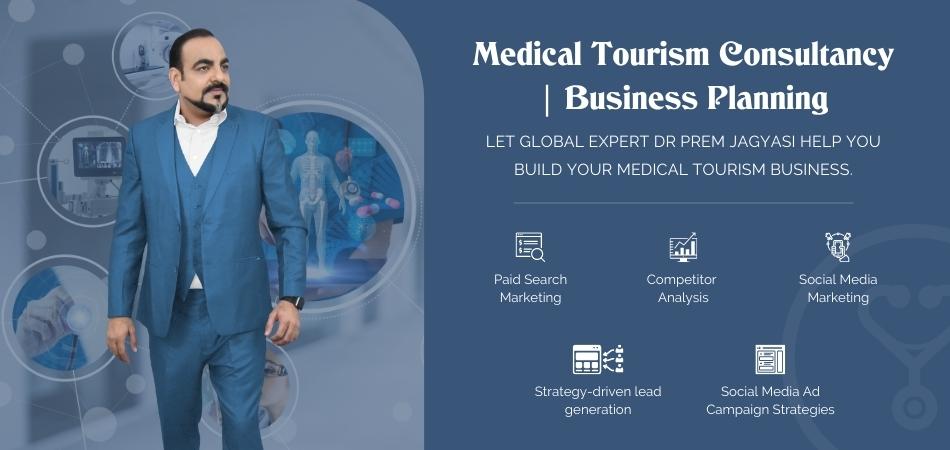 Medical tourism hospitals that earn accreditation by the JCI enjoy huge benefits. Accreditation helps in satisfying the patients as they are assured of high quality services and a clean environment. This helps earn a better name for the hospital, and adds an element of trust for the medical tourist.
Accreditation thus gains worldwide attention for the medical tourism hospitals. It is an effective quality evaluation and management tool, for the medical tourism industry holistically.
One should understand that JCI accreditation caters to the quality and standards of the health care provided by the medical tourism hospitals and centers and does not include evaluation on factors like that of billing, insurance payment, or labor relations.
The accreditation process should work in synchronization with various legal and religious sentiments and norms of the country in which the hospital is operating.JCI accreditation is an effective tool for brand recognition of the medical tourism hospital, as it makes a global image of a particular medical center and the hospital. Having a JCI accreditation, an organization demonstrates high quality of patient care and a desire for continuous improvement.
The Joint Commission International has a very effective panel, which performs its duties with utmost commitment. They are pioneers in strategic planning and scaling strategies that are the best in management of hospital chains and centers. JCI makes the accreditation all the more important to the medical tourism hospitals.
JCI accreditation means high quality health care services all around the globe. It is thereby necessary to understand that it does not promise perfect results. This field is subject to human errors and accreditation cannot be blamed for the same. JCI accreditation has tremendous value in the medical tourism industry and helps in improving health care services worldwide.
How can a patient evaluate the quality of a hospital?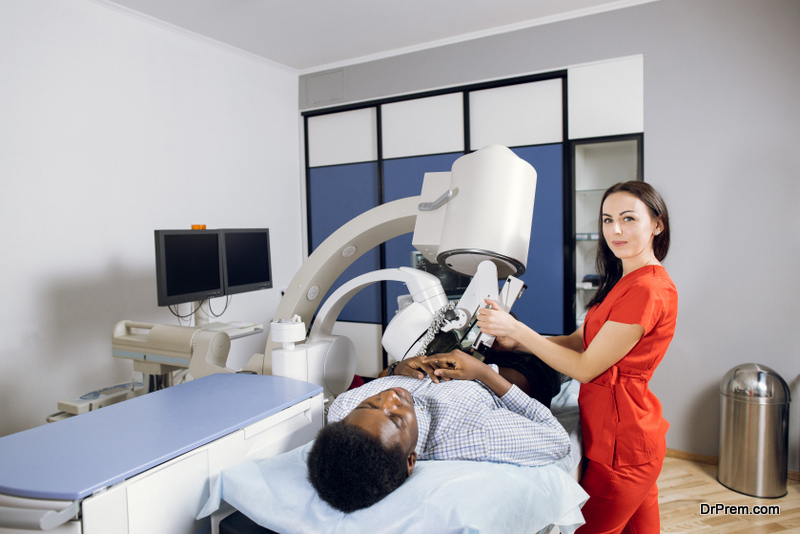 Although accreditation proves the quality of healthcare delivered to patients by the doctors of a hospital,patients can evaluate the quality of a hospital themselves. Even if any healthcare facility that you are planning to visit for your treatment has not been accredited by a renowned organization, there are certain criteria that can help a patient evaluate whether they demonstrate a high level of quality or not. Medical tourism advisors and experts provide thorough guidance on crucial points in medical tourism training workshops.
Here we look at 10 such factors that you should look for while choosing a quality healthcare facility.
Affiliation with an international organization, such as Johns Hopkins or Harvard Medical School
The level of communication efforts the hospital invests for its patients.
The healthcare provider's commitment to continuous improvement and culture of sharing
How much they ask you to participate with their medical team to share feedback.Furthermore, how much they respect your opinions and take them seriously
The level of personalized and individualized care offered
The track record of infection control within the healthcare facility
Outcomes and success rates of the treatments offered by the healthcare professionals in the facility
The presence of a comprehensive system that deals with complaints and suggestions from the patients in an appropriate way
A safe and secure location for the facility
Encouragement of a healing atmosphere with the use of natural light and greenery
Safety and Security
One of the crucial elements that demonstrate the quality of the healthcare facility is how safe and secure the facility is. Once patients enter the gate of a healthcare facility, they feel vulnerable, as their lives are in the hands of the healthcare professionals. Therefore, the only concern they should have in a hospital is how they are going to recover from their illness, without having to worry about their personal safety.
The safety and security of all patients is the responsibility of the management of the facility, and they have to make sure that they implement proper protocols to ensure the protection and security of the patients.Although, patients do not have to worry about their own safety in a healthcare facility,executives on duty should educate patients about the process of judging the level of security in the facility.
As a patient,one of the first things you should do is to understand the entire facility management system of the hospital.
The facility management system involves a number of factors, some of which are listed below:
The hospital building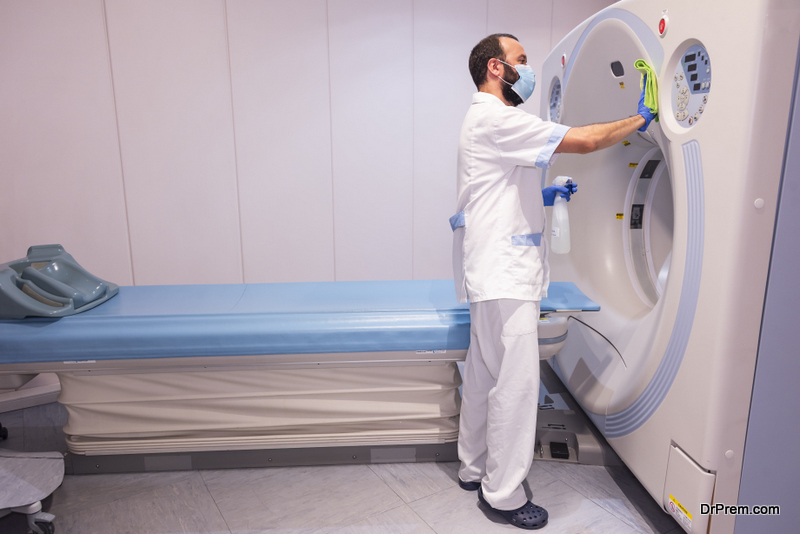 While inspecting the hospital building you should evaluate and rate the building on the following factors:
Look for the presence of facilities for handicapped individuals, or for patients who are currently undergoing treatment and require additional assistance in physical activities.
The type of hygiene that is maintained throughout the entire hospital premises.Hospital hygiene is an essential aspect of any hospital, as a low level of hygiene would make you vulnerable to various other infectious diseases.
Check if the hospital has a good security system, which should include guards on duty and an electronic alarm and surveillance system. The presence of a good security system will ensure that the patients in the facility remain in a secure environment.
Patient Identification
You should ensure that the healthcare facility gives a unique patient identification card or number to all their patients. The importance of unique patient identification cannot be underestimated, as any error in identifying the patient and his or her requirements could prove to be life threatening.
For the duration of your treatment process, you might be required to carry a unique identification sign or number, which will help the staff members carry out treatments designed specifically for you. The same holds true in the case of post-operative treatments and diagnostic and pathological services.
Communication
Communication between the doctor, staff members, and the patient plays an extremely important role in all steps of the treatment procedure. Hence, you must ensure that the hospital authorities provide you with information that is in a language you can clearly understand, failing which they should provide you with translator services.
In addition, there needs to be a healthy two-way communication between the patient and the doctor. While the doctor will instruct you on certain guidelines, it is your responsibility and the responsibility of your companion to make sure that you adhere to all these guidelines for the betterment of your health. Furthermore, you should ensure that all papers concerning the course of your treatment, billing and other consent letters are put down in writing and signed.
Precautionary measures against infections
You must make sure that the healthcare facility meets international standards for precautionary measures against infectious diseases. Global organizations such as the World Health Organization and the CDC have clear-cut specifications regarding the hygiene and spread of infections in hospital premises. Patients should not go for hospitals that fail to meet the globally recognized standards. It is always recommended to consult a medical tourism expert or consultant for the details.
Life safety systems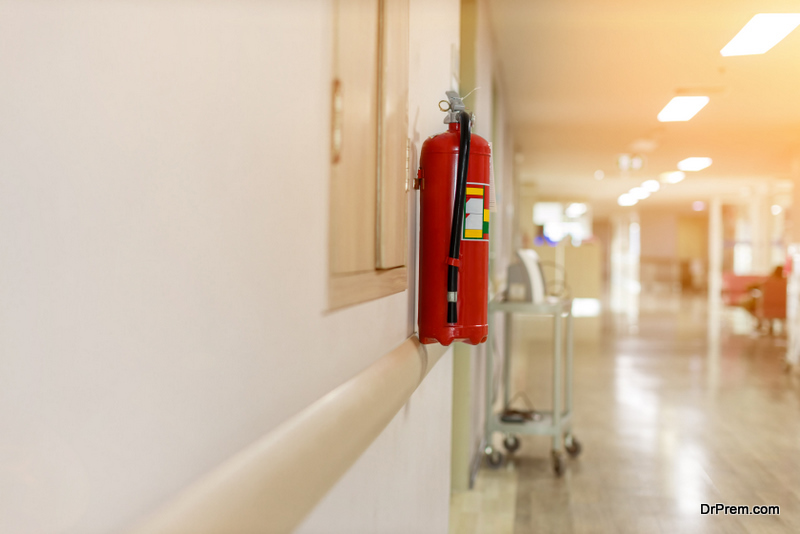 Natural disasters can strike at any place and at any time. Although nobody can prevent such disasters from occurring, nor can anybody forecast these disasters, you should choose a hospital or healthcare facility that is well equipped to handle both natural and man-made disasters. Some of the safety measures that you should look for in a hospital are adequate fire safety measures, protection against lightning, and other natural disasters.
Security tips a patient must take note of
When you enter the premises of the healthcare facility, you should always remember that you are solely responsible for your personal items. Any medical tourism expert or guide will advice you on the following:
Either avoid carrying expensive items, which you will not need during hospitalization, or give them to your companion or family members for safekeeping.
You should always be ready to cooperate with the doctors and the nursing staff.
Always ensure that you do not roam around in the hospital at night, as it might be dangerous, especially if you are under medication that causes drowsiness.
Security responsibilities that the hospital authorities must maintain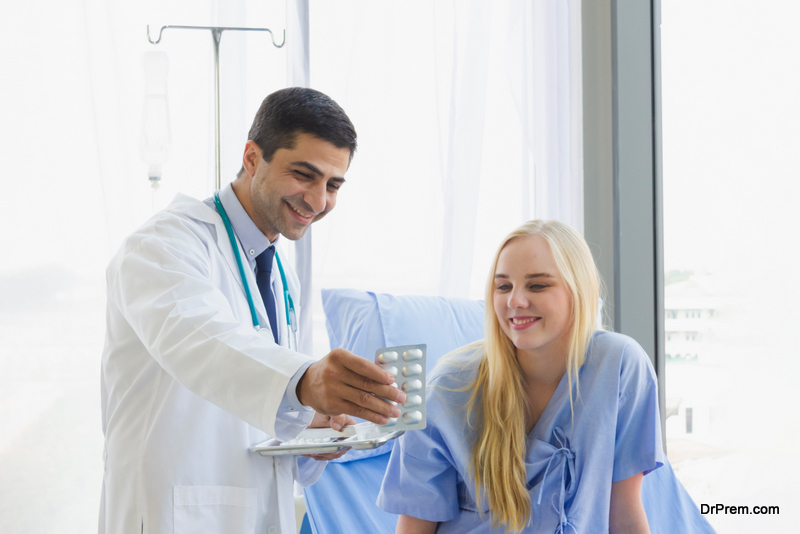 Whether you are a patient, healthcare provider facility or a medical tourism facilitator, you need to check the following:
You should ensure that the hospital is under protection of security guards and each room is well connected with a centralized emergency alert system.
The hospital should be declared a completely no smoking zone. Smoking both first- hand and second-hand are extremely harmful, especially to those who are trying to recover from a disease.
Although many hospitals attach telemetry transmitters to patients so that the hospital staff can easily track them, you should always remember that it is your responsibility to stay within the confines of the hospital.
All reputed hospitals in renowned medical tourism destinations should regularly practice mock drills for handling disasters. Fire safety should also be given prime importance by the hospital staff.
Both the patient and the hospital staff should ensure that you get only those drugs prescribed by the physician. Moreover, you should also check that nursing staff administers the correct doses at the right time and the drugs are procured from reliable sources.
Patient Rights
Patients, including medical tourists, have certain rights when they are in the confines of the hospital. These rights highlight the quality of the healthcare facility and its essence and hence, both the patient and the healthcare provider should exercise these rights to ensure quality treatment and care.
You should check that the hospital should provide you with a document carrying the patient rights. You may even ask hospital authorities to paste the same document on the hospital walls.
Guidelines of patient rights as described by the American Medical Association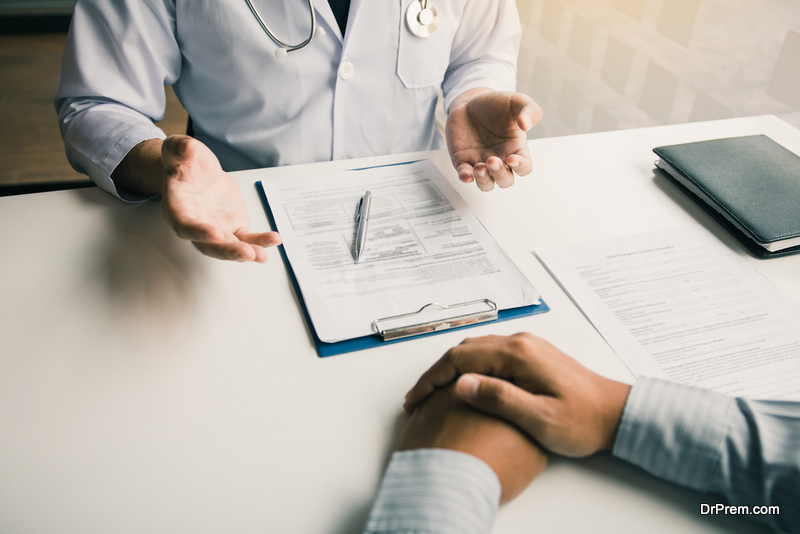 The right to receive information from physicians and doctors, and the right to discuss the benefits, risks and costs of the appropriate treatment alternatives
The right to make decisions regarding the treatment options that the physician is recommending
The right to courtesy, respect, dignity, responsiveness and timely attention of all healthcare needs
The right to confidentiality
The right to receive continuity of care
The right to receive complete information regarding the cost of the entire treatment, without any hidden costs
Speaking Up
One of the biggest misconceptions that almost all patients have is that they believe that within the confines of the healthcare facility, their opinion does not count and they are completely in control of healthcare professionals in charge. However, the fact here is that the more you speak up with healthcare professionals during consultation, the better it will be during the course of the treatment.
You should always remain honest during every interaction with the healthcare provider, which includes the doctors, nurses and lab technicians. The more you speak about your current condition, the better care will you be receiving. In addition to being honest, you should always try to clear your doubts regarding anything.
Moreover, as physicians often use medical terms, which not many patients can understand, you have the right to ask questions until the time you are completely satisfied with the response.Furthermore, the patient should also be in a position to speak his/her mind, during patient satisfaction surveys and customer feedback forms.
You should try to find out ways by which your response and feedback can be utilized to improve facilities for all future patients. All reputed healthcare facilities should provide patients with some survey or feedback forms, where patients can document their stay at the hospital. It is your responsibility to fill out all details honestly.
Furthermore, you should try to ascertain that the hospital staff and management take notes of these surveys and forms, and are always open to make changes in their system for the benefit of all patients.The patient's safety and the challenges of seeking care in another country are significant and require careful consideration.
Although some medical tourism companies market relaxing destinations and amenities, high quality care and patient safety must always be top priorities. It is important to remember that despite medical breakthroughs and an ever- expanding knowledge base, providing safe, high-quality care is a challenge for each and every health care organization around the world.
The measurement of customer satisfaction has become very important for the health care sector also. The concept of customer satisfaction has encouraged the adoption of a marketing culture in the health care sector in both developed and developing countries. As large numbers of hospitals are opening up and the people are becoming more aware and conscious of health, great competition has emerged in this industry.
JCI Accreditation Helps to Evaluate Quality of Medical Tourism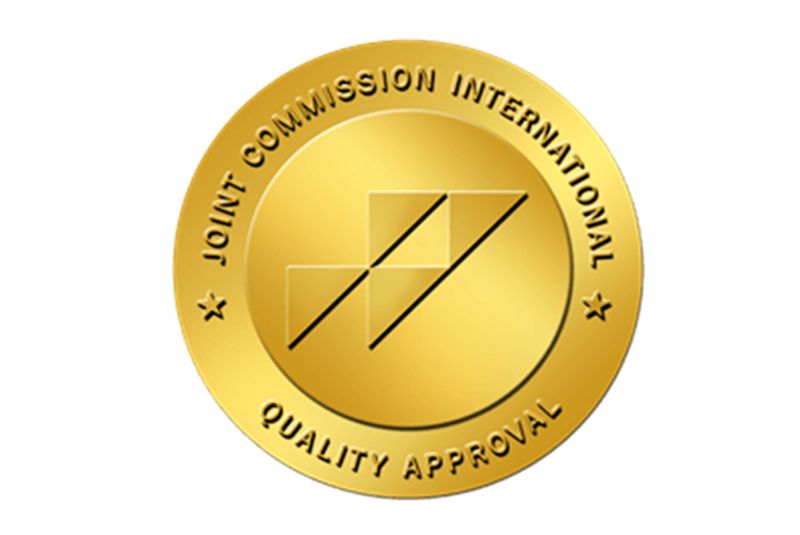 Image Source : jointcommissioninternational.org
When it comes to medical tourism, quality of healthcare becomes an equally important issue as the cost of the treatment. This can make or break your medical tourism business. Many patients like to judge the quality aspect before availing services from any medical facility abroad. Cost factor goes hand-in-hand with the quality of treatment when you need to be treated abroad.
Though every medical facility would claim to offer high-quality services to you, it is not necessary that you actually receive that level of service. Thus, you need to check various quality aspects before you actually move out of your home and go to another country for treatment purposes.
Every healthcare facility follows varied quality and safety procedures while treating you. Therefore, you need to differentiate between these facilities based on their quality standards. For this purpose, you may evaluate the accreditation status of each facility under your consideration. An accredited medical facility would definitely offer better quality of healthcare as compared to a non-accredited facility.
If you are considering specific healthcare facilities, you may verify this information on their websites. Although a Joint Commission International or JCI-accredited facility would not give you a guarantee of the quality of services delivered by that facility, you should still prefer a JCI-accredited facility to a non-accredited facility.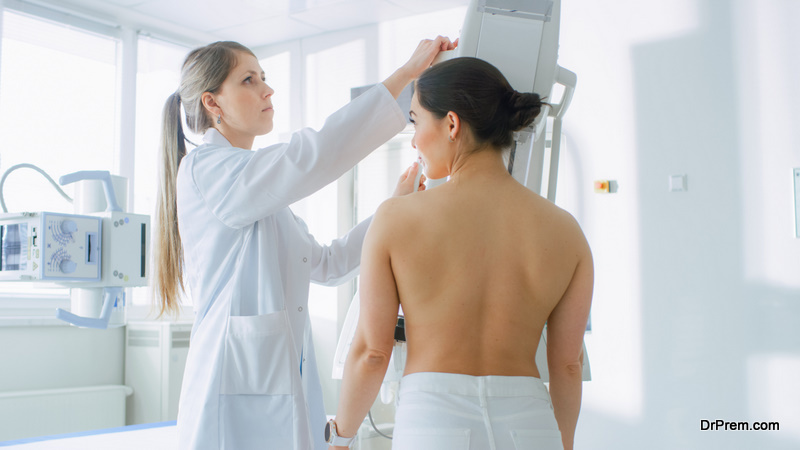 If none of the facilities under consideration is JCI-accredited, then you should opt for the one that has some form of accreditation. It would indicate that the facility at least follows certain minimum quality standards set by the accreditation agency.
In addition to it, you may ask your medical tourism facilitator or advisor to provide details on the healthcare quality of the facilities they are considering for you. Apart from this, you should also ask the company about the procedure they follow while assessing the quality of healthcare services provided by a particular facility.
There are various criteria that a medical tourism service provider should consider while evaluating the quality. First, they should take care of the number of operations performed by a particular facility in the specific medical area. They should review the success rate of these operations, as well as their clinical outcomes.
The company should also evaluate postoperative complication and infection rates. They can also get some reviews of previous patients to help you assess the quality of healthcare a particular facility has been constantly providing. Thus, it is important to evaluate the quality of medical services offered by a healthcare facility before you start on your medical trip.